Highlight: Avignon
Continuously inhabited since it was a Roman city, Avignon is a place that has experienced centuries of exciting history. A stone's throw away from Marseilles, Avignon also played Seat of the Papacy from 1309 til 1377, the only other time the Seat was in a city other than Rome. If the extended history of this city in Provence isn't enough to entice you, the charming town it is today most certainly will.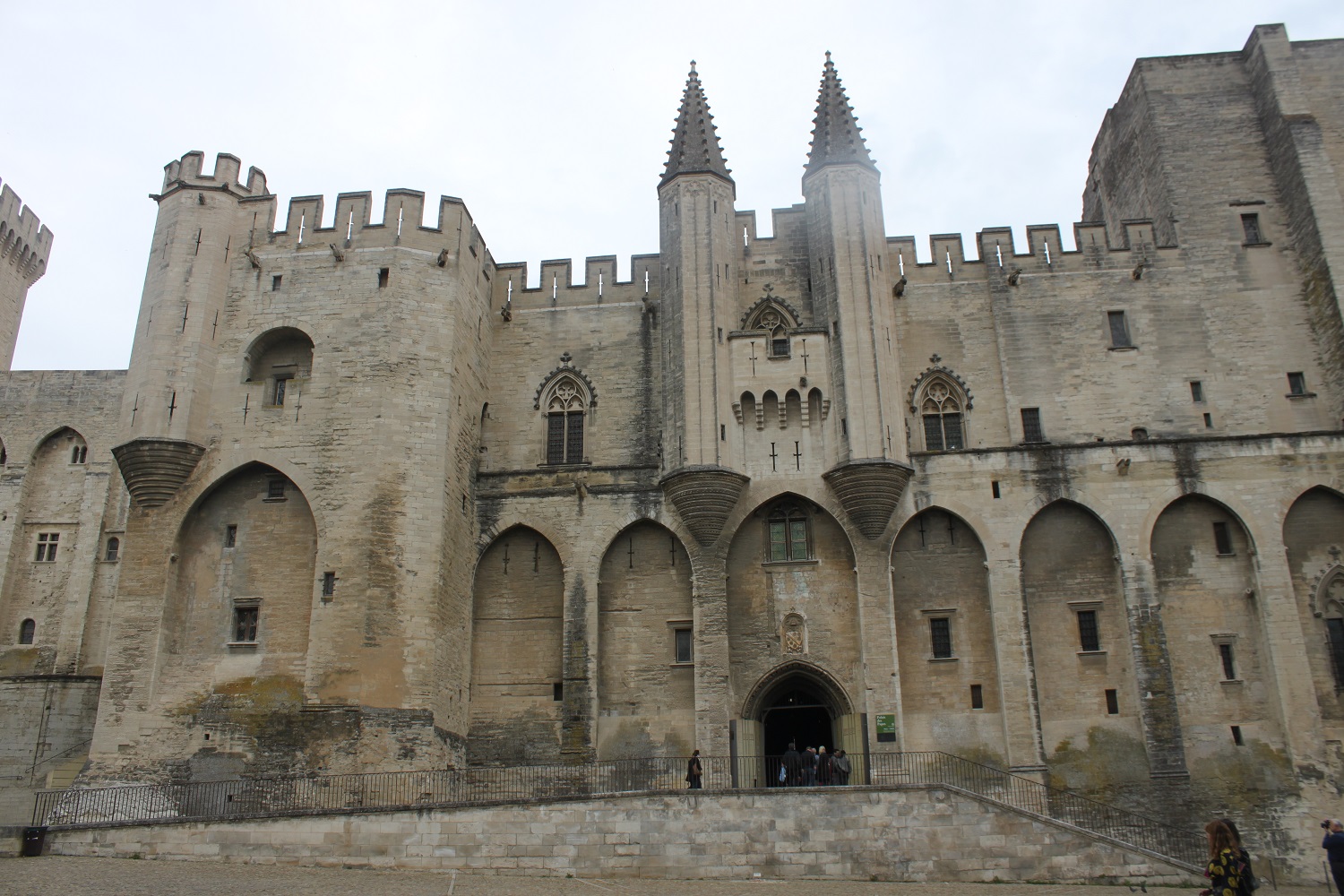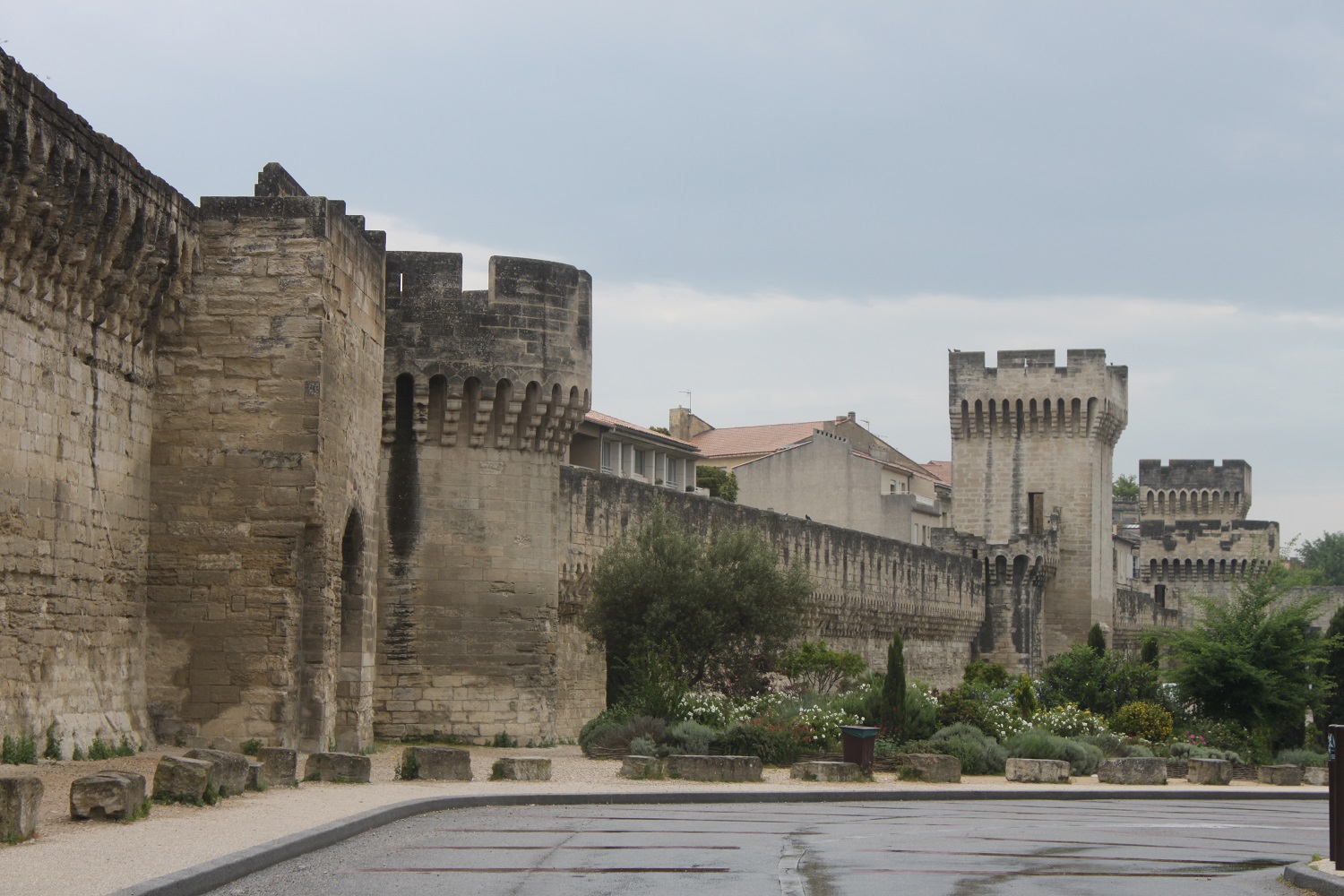 Avignon is such a great city because it beautifully incorporates different parts of its history into one. It still retains its medieval structures such as the city walls and the famous Pont d'Avignon, the Avignon bridge that is said to have been built be Saint Bénézet at the request of Christ. It also has a few baroque buildings that tie into the architecture of other French cities across the country. But what really makes this town stand out is that it is still a town of Provence, the southern region of France, which celebrates its heritage with stone buildings, clay rooftops, and of course lots of flowers. It's a blend that makes one of France's most charming areas.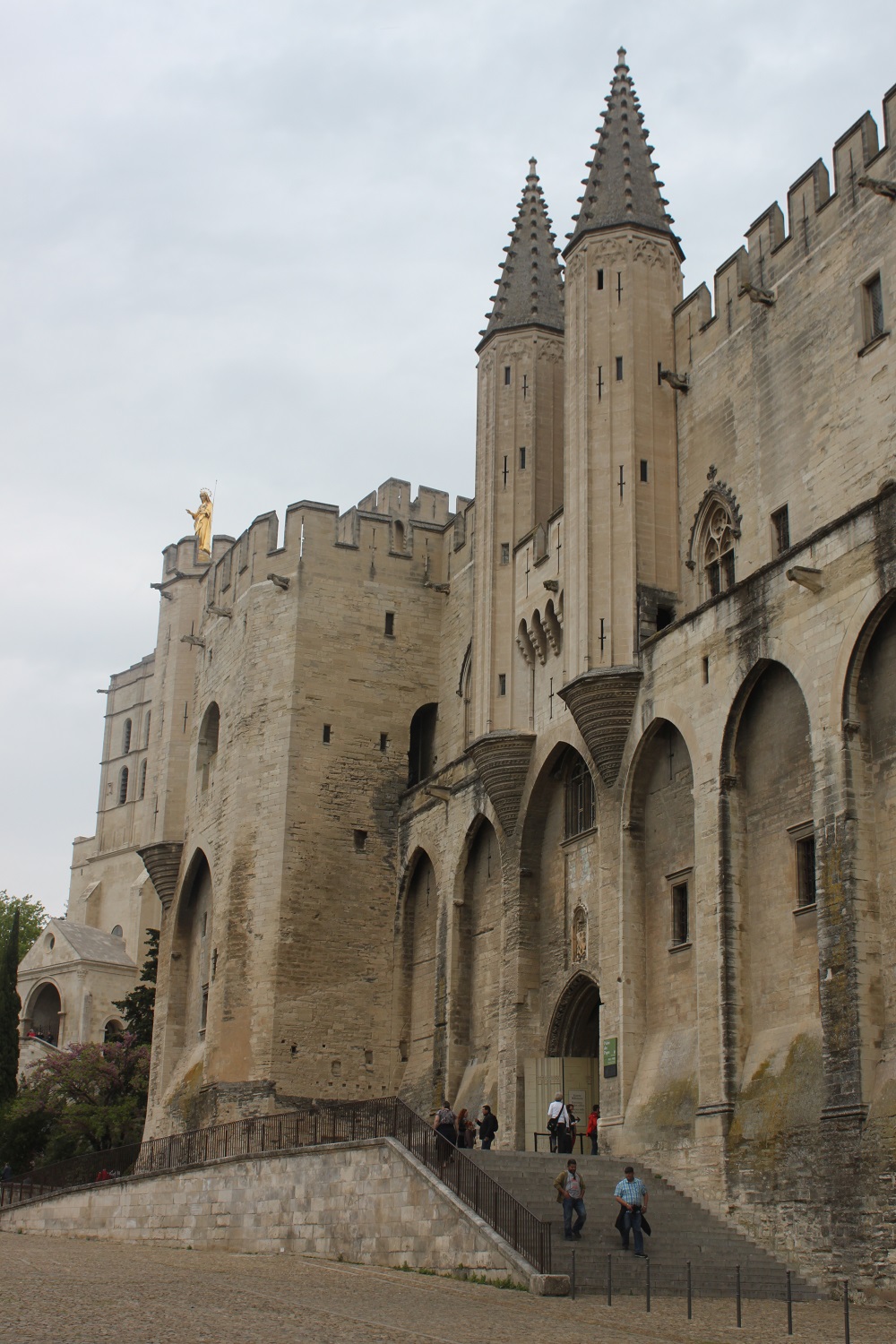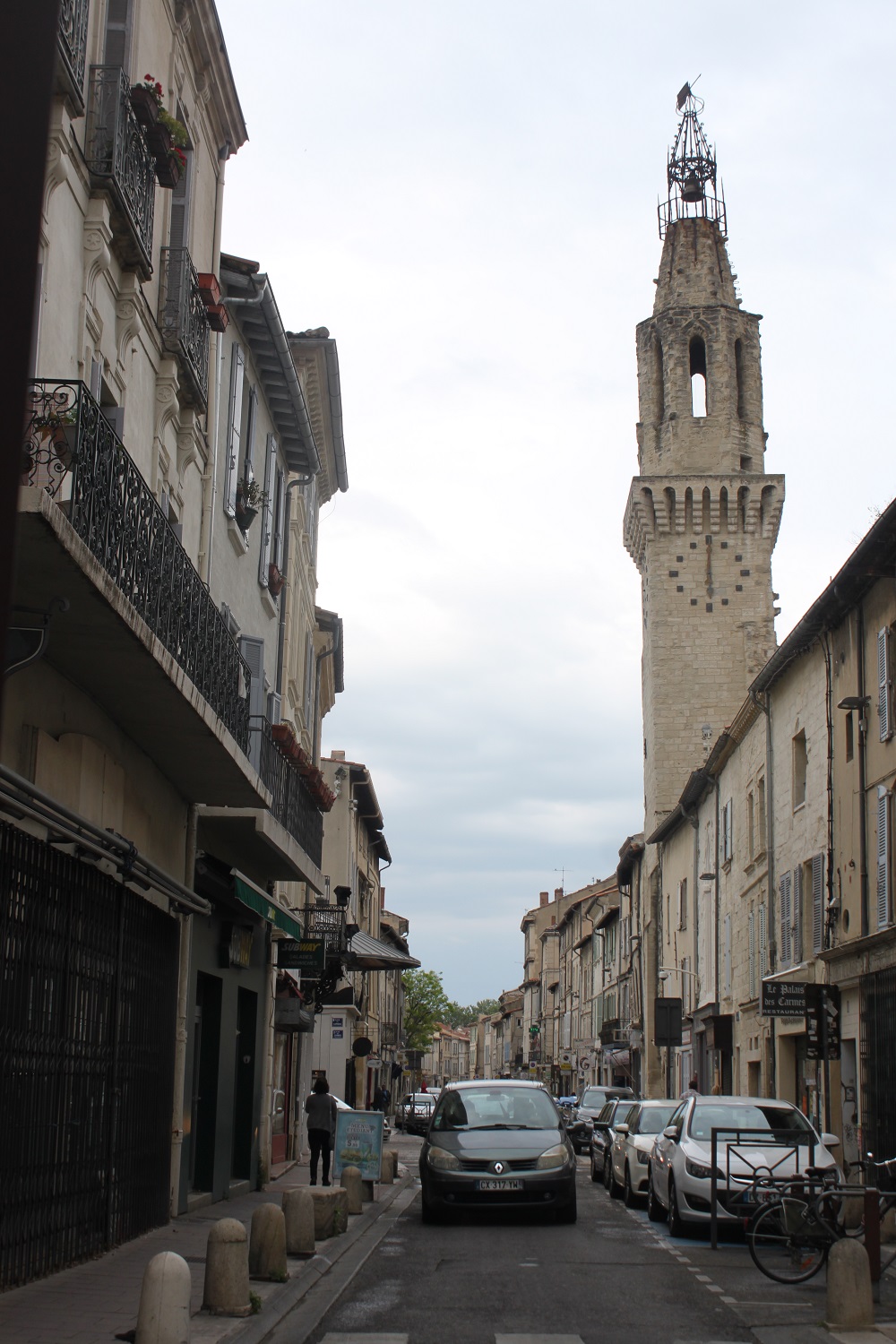 There are two must-sees in Avignon: the Palais des Papes, which also gives offers tours of the interiors, and the Pont d'Avignon. These are the iconic landmarks of this historic city and visiting the two is an absolute must; some "Places to see before you Die" lists even list one or both! If you're into art museums, Avignon has a lot to offer, as well. The city offers the Musée du Petit Palais, Collection Lambert, Musée Lapidaire, Musée Angladon, Musée Calvet, and for all my fellow decorative arts lovers, the Musée Vouland. If that's not enough art museums for a pretty small town, then I don't know what is! If you're a history buff, then the Palais du Roure might be another great option for you.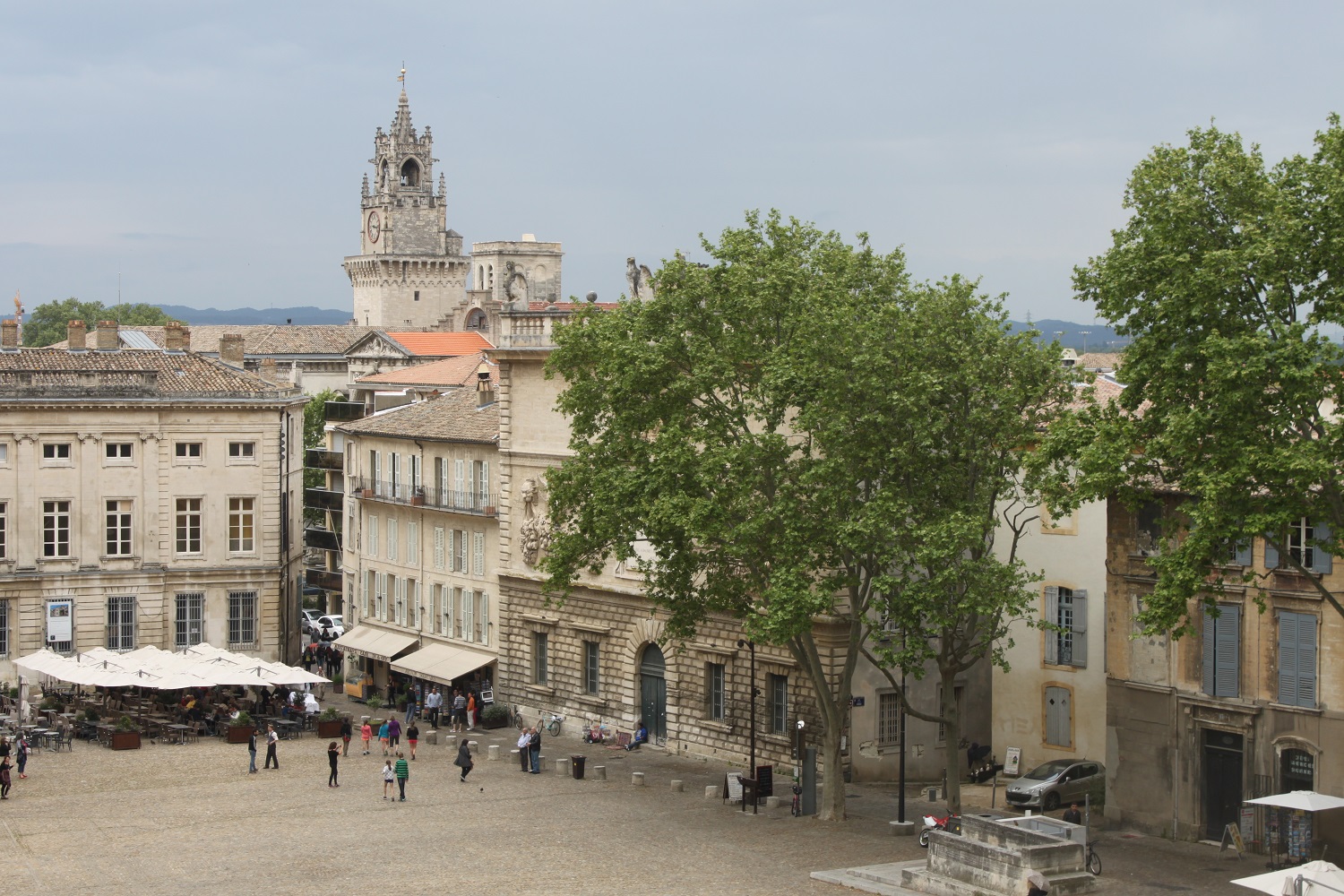 Since Avignon is such a charming and relatively diverse city, simply exploring is one of the best things to do here. The city has two large squares: the Place du Palais, which is in front of the Papal Palace, and the Place de l'horloge, which is a more common type of French square with the Opéra and Hôtel de Ville. Though the city has a lot to offer, Avignon is still a relatively small city, making it easy to explore its quaint streets in a reasonable amount of time. Make sure to also climb up Rocher des Doms to get a great view of Avignon, its surroundings, and some beautiful foliage in the warmer months.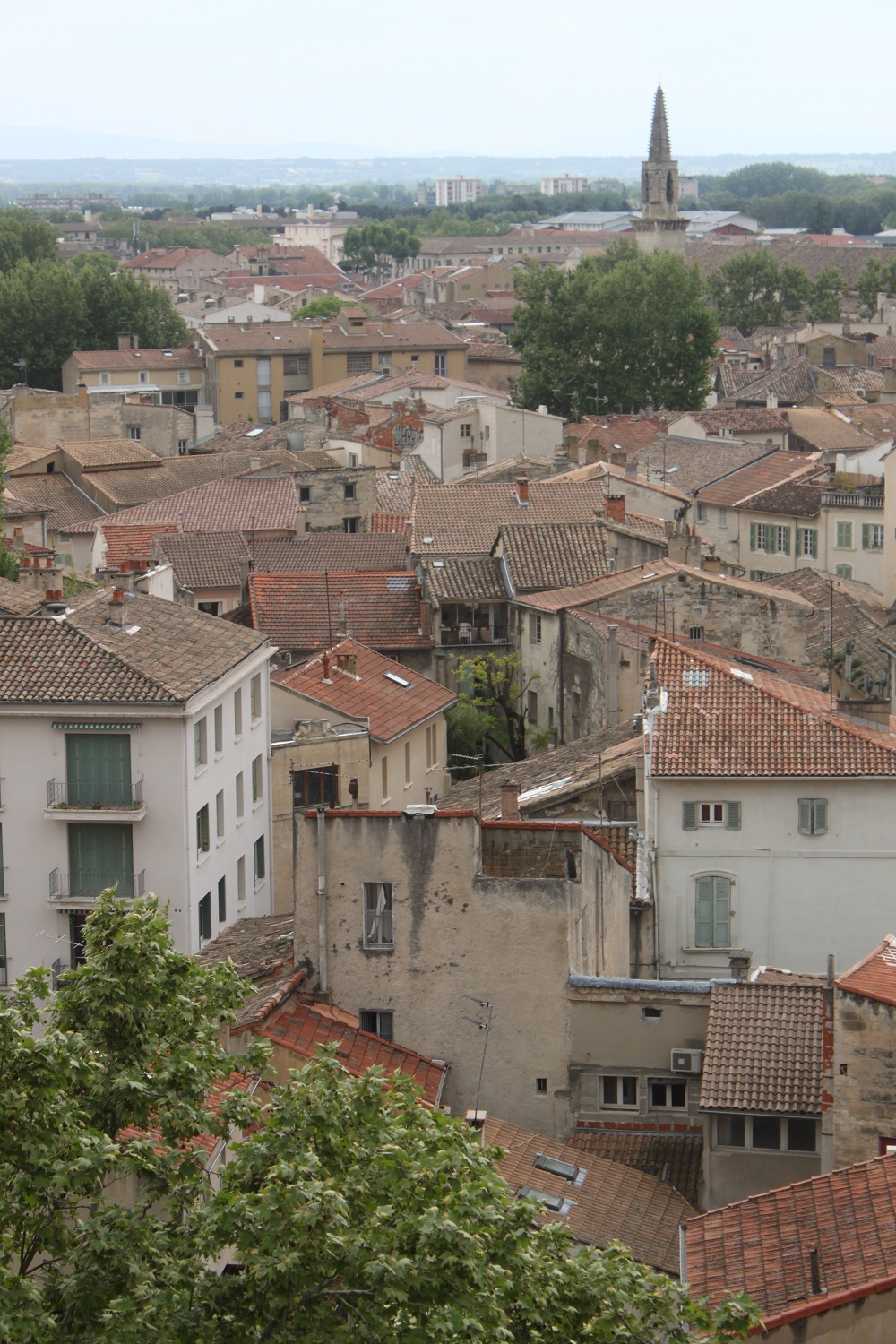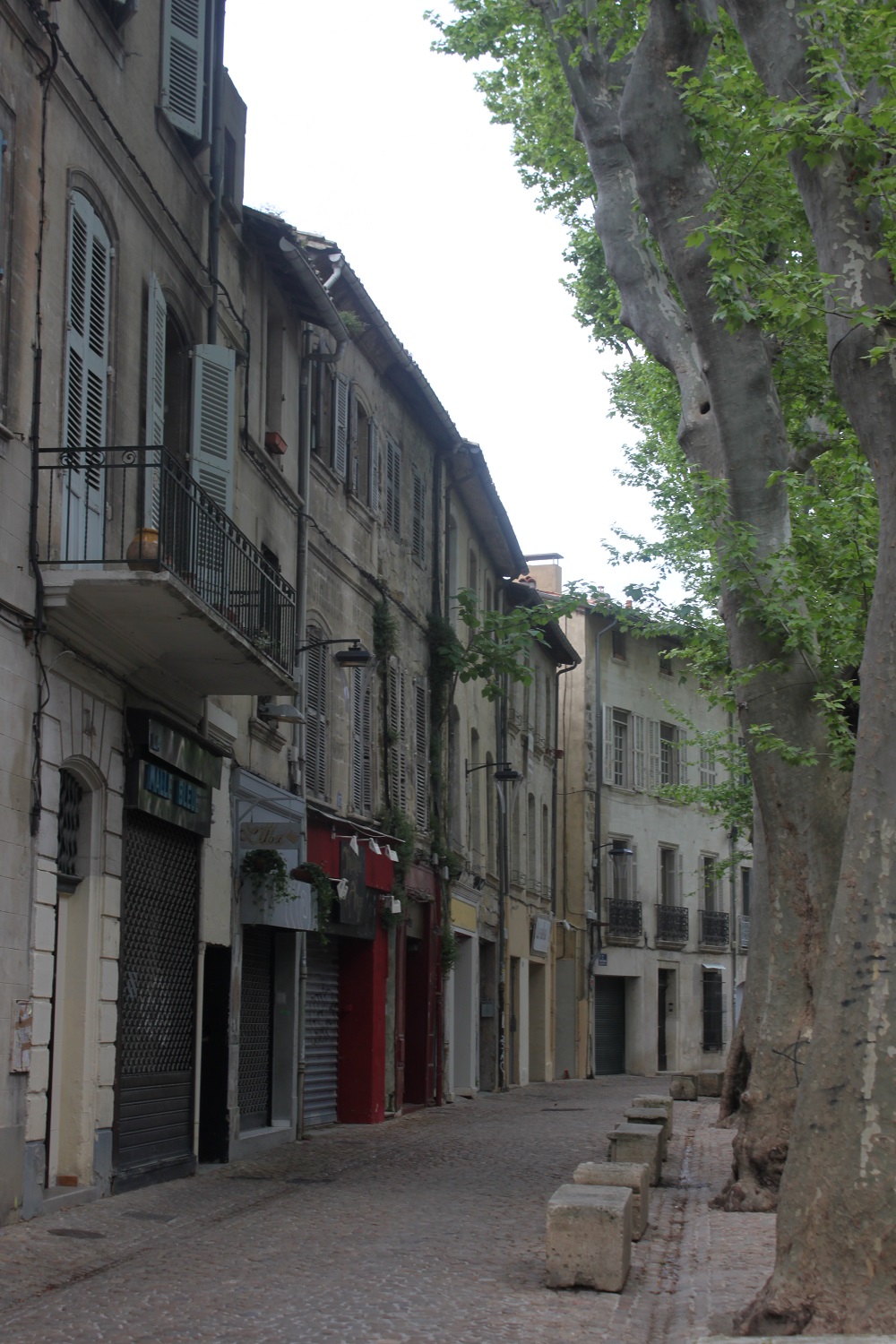 Though Avignon seems to get passed over for the nearby Pont du Gard, it's a southern French gem that is definitely not to be missed. With the amount of allure this city has in all its history and the monuments still standing to tell you all about it, Avignon is not to miss in the beautiful Provence region of France.
Posted on Tuesday, October 16, 2018 in Destinations
Tags: avignon, europe, france, provence
No Comments ★ Permalink
New York for First-Timers
New York City is one of the most popular tourist destinations in the world and rightfully so. The huge city has so much to offer from shopping to museums to events to food. So if you're coming to New York – specifically Manhattan – and you have only a few days, what should you prioritise?
See the Sights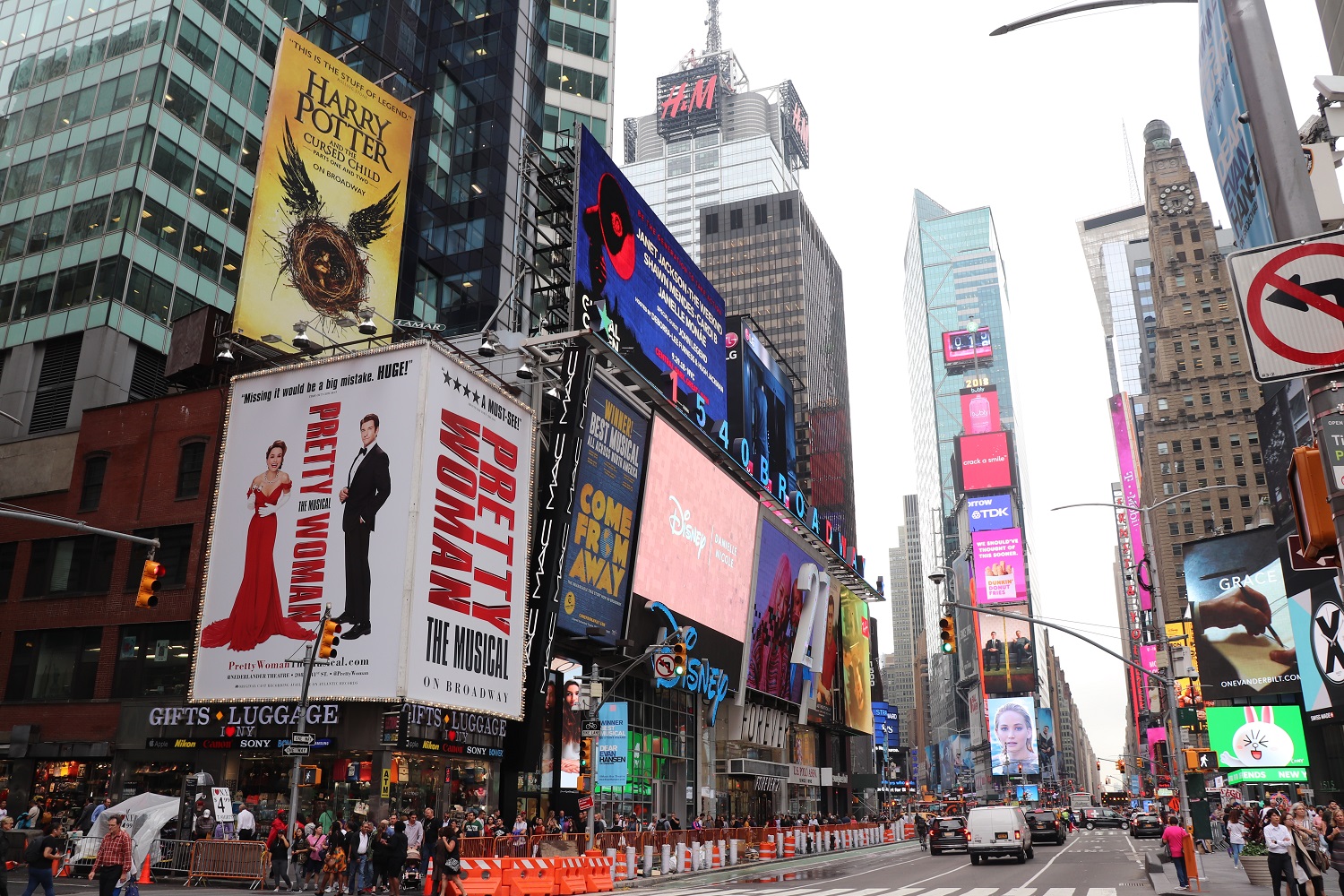 Of course you need to go to Central Park, which is great for a nice walk or you could even rent a bike in a nearby shop to get around more quickly. Here you can see the zoo, Belvedere Castle and get unique views of the city from this urban oasis. After that, head to Broadway to get your picture with some posters, even if you're not going to see one of the amazing musicals and plays the area has to offer. Even though it's crowded, Times Square is an iconic part of NYC that you at least need to pay a visit to (just don't eat there as the prices can be highly bloated!).
Other places to see include Grand Central Terminal, a work of architectural beauty, and the rink at the Rockefeller Center (even if you choose not to go up). Saint Patrick's Cathedral is another beautiful place to visit but in all honesty, there's so much architectural and decorative beauty around New York that walking around to find all the sights is sight-seeing in itself. Don't forget to observe all your surroundings to be awed when you visit this magnificent city.
Visit the Museums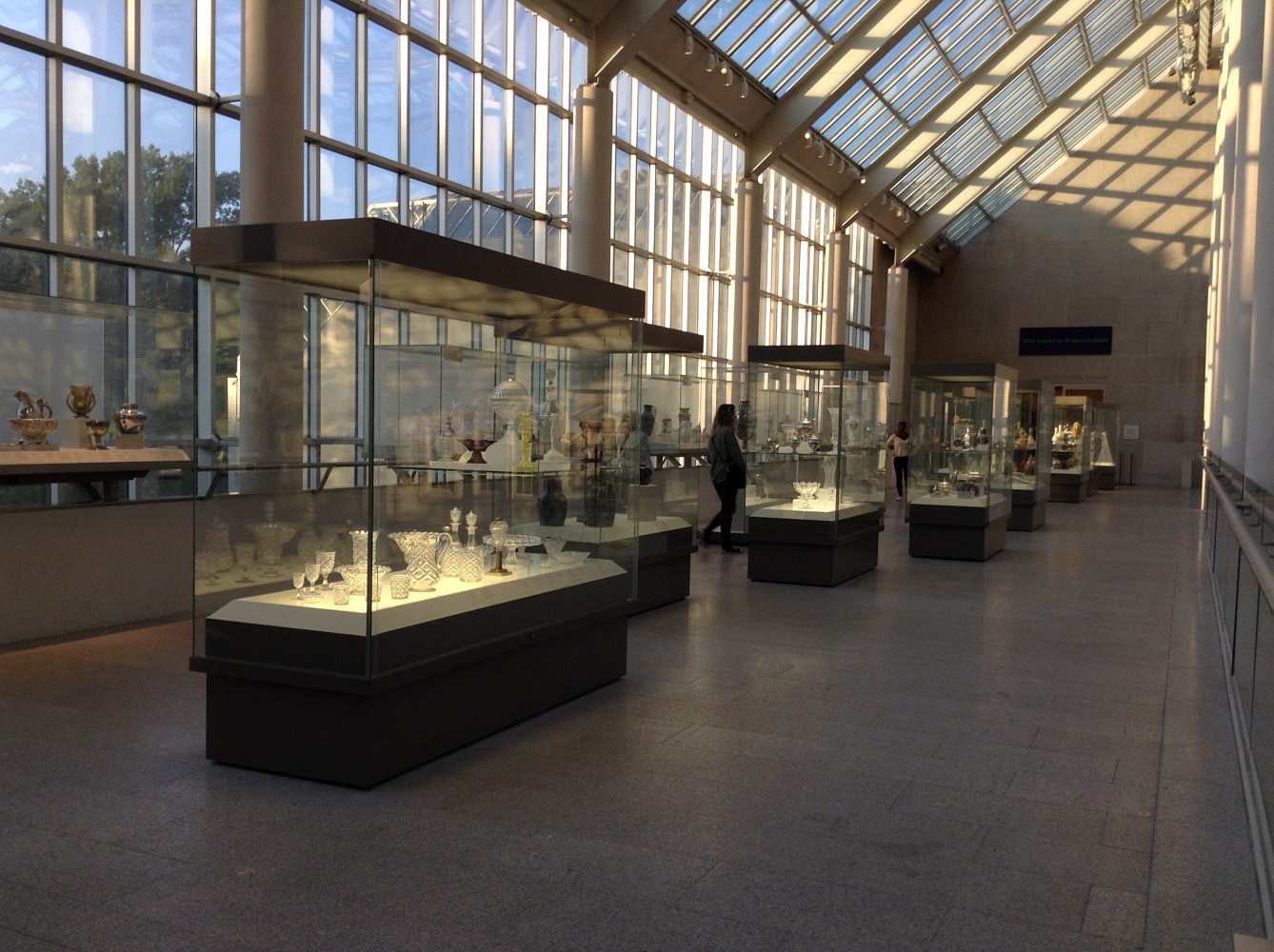 There's no shortage of museums in NYC. Art museums such as the Metropolitan Museum of Art (one of my favourites), Museum of Modern Art (MoMA), the Guggenheim, and the Museum of Arts and Design (MAD) are all famous and probably the most important ones to visit on you're trip if you're into art. Some New York-specific museums include the Statue of Liberty and the Museum of the City of New York, which is less famous but more focused on the city at hand. Also take time to pay your respects at the 9/11 Memorial and Museum. The American Museum of Natural History is also a popular one but I'd say skip this if you've been to any decent museum of natural history before (such as the one in DC).
Get a Good View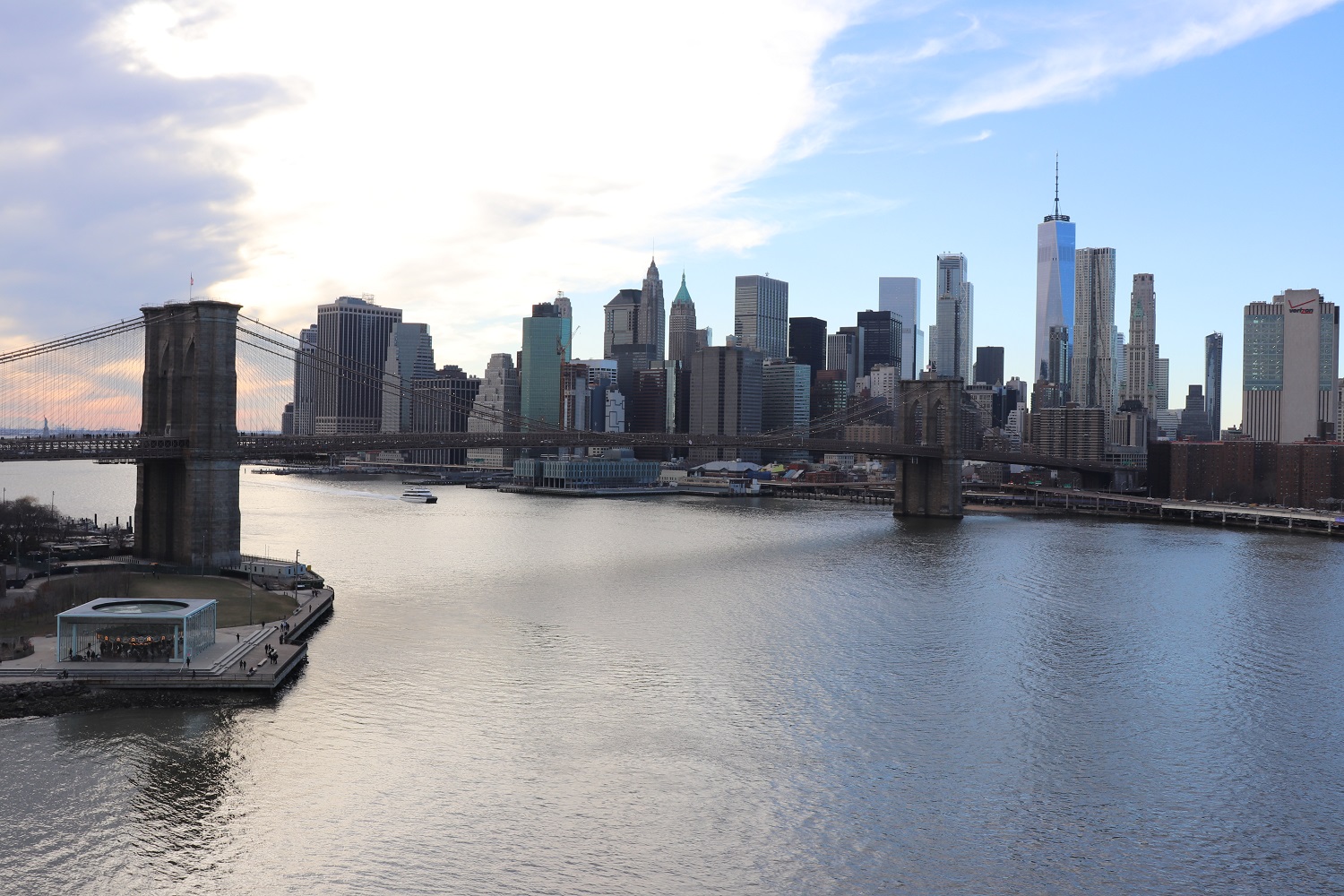 If Manhattan is famous for anything, it's its skyline. For great views, go to the Top of the Rock, the Empire State Building, One World Observatory or the Statue of Liberty. All of these options can be a bit pricey but do in turn have the best views. Alternatively, bridges such as the Manhattan, Williamsburg and Brooklyn, all provide fantastic views, as well, and so do the shores of New Jersey and Brooklyn. This is a great free alternative to see the skyline and get a few good pictures in.
Try Something New
NYC is filled with a lot of cool and unique things to do and eat. If you're in the city, I highly advise finding something to eat that you've never tried before or going someplace new, like perhaps an Escape Room or themed cafe, go to an art show, or see a play on Broadway. There are so many smaller museums that you can even visit one and learn about something you were completely ignorant about before. I personally like to try new foods when I go up and it's quite easy to do so. The opportunities are endless!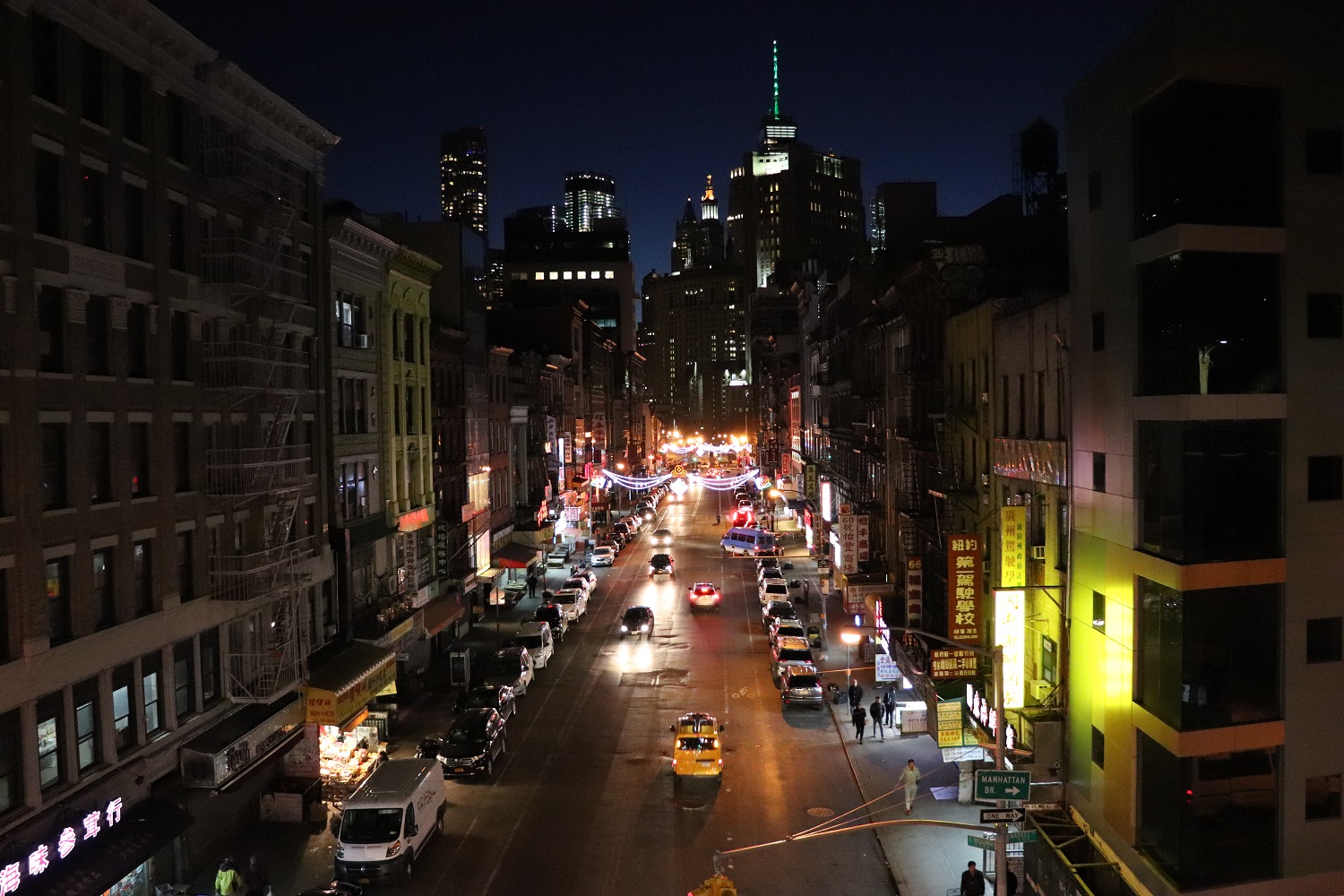 After all of this, you've spent a good few days in New York and have hopefully learned a lot and enjoyed your stay. New York is a great city with a lot to offer so there a lot of great ways to make your trip fun and memorable.
What would you recommend first-timers do in NYC?
Posted on Thursday, October 11, 2018 in Destinations
Tags: new york, new york city, north america, united states
No Comments ★ Permalink
Highlight: Zurich
When I got laid off, the first thing I did was book a trip to Switzerland – with no regrets. I stayed in Zurich, and it's an extremely beautiful city that makes a great base to see other parts of the neutral nation. There's something about the Swiss mountains and the beautiful but humble architecture that makes Switzerland so unique, and the country's beautiful city of Zurich is a great way to start to see it all.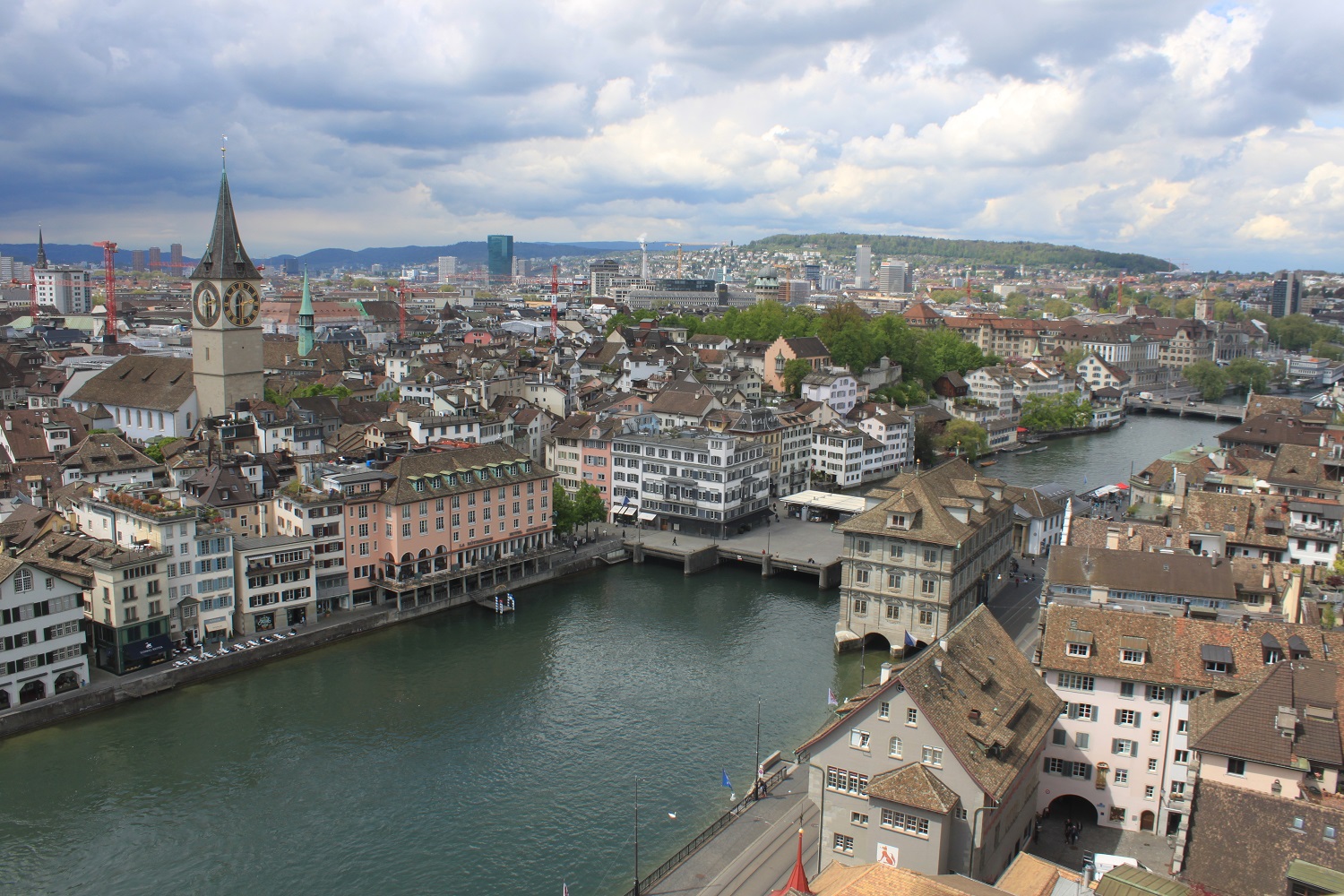 What I really loved about Zurich is that it's not touristy at all; it's a very large, nice city to explore that isn't too small or overwhelmingly big. Even though it's a large Swiss city, it's a lot more off the beaten path than say Paris or Barcelona. It's a great place to travel when you want a change of scenery rather than a few days of packed exploring.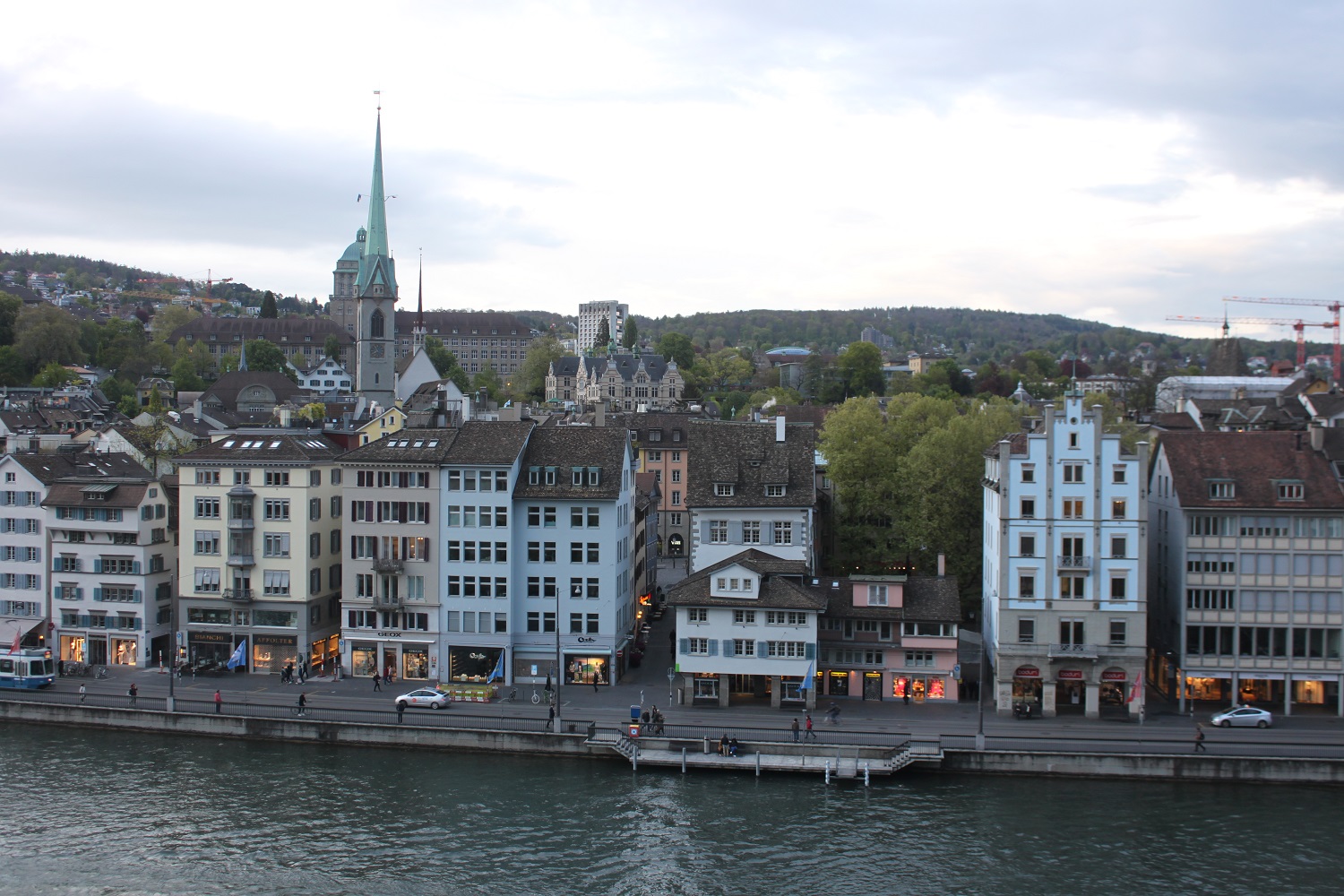 My absolute favourite museum in the city would be the Swiss National Museum, because it gives a very rounded and thorough picture of what makes Switzerland, Switzerland. I always like to visit country-specific museums when abroad and this is the poster child of just that. They also have a large Kunsthaus (art museum) and the Rietberg Museum, which specialises in non-European art. However, Switzerland is very big on modern art. Zurich has a Museum of Digital Art, a Museum of Design (which is primarily modern design), and – get ready for it – a piece by Le Corbusier which is not a far walk from the city centre!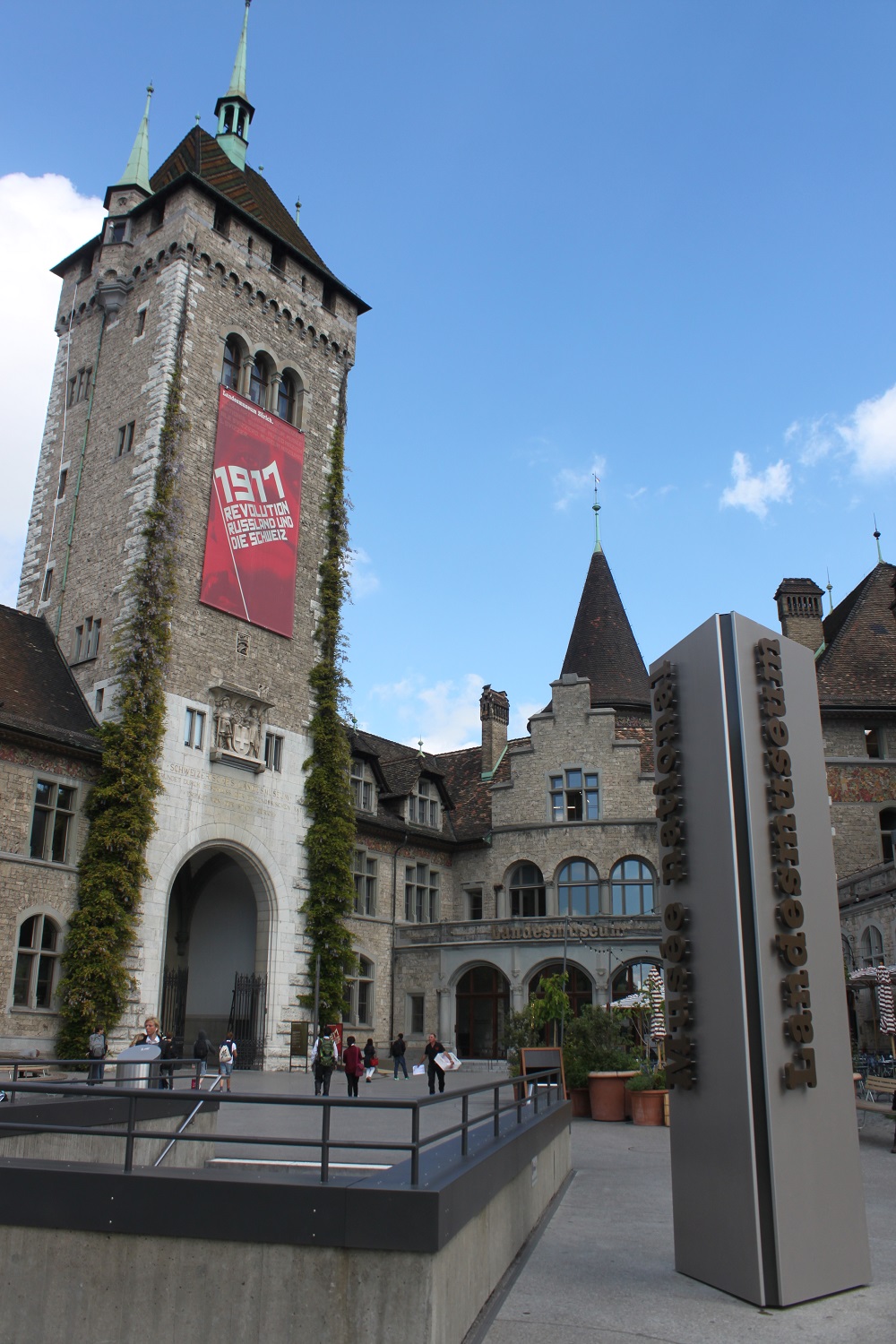 Zurich also houses an anthropology museum called Kulturama, a FIFA World Football Museum, and a money museum. When you've finished getting your fix of collections, you should go to Lindenhof for a nice view of the city and climb up the tower of Grossmünster (the cathedral) for an even better view. Be sure to check out the Marc Chagall stained glass windows when you're inside. If you have the time, you can also stop in Zurich's Opera for a show.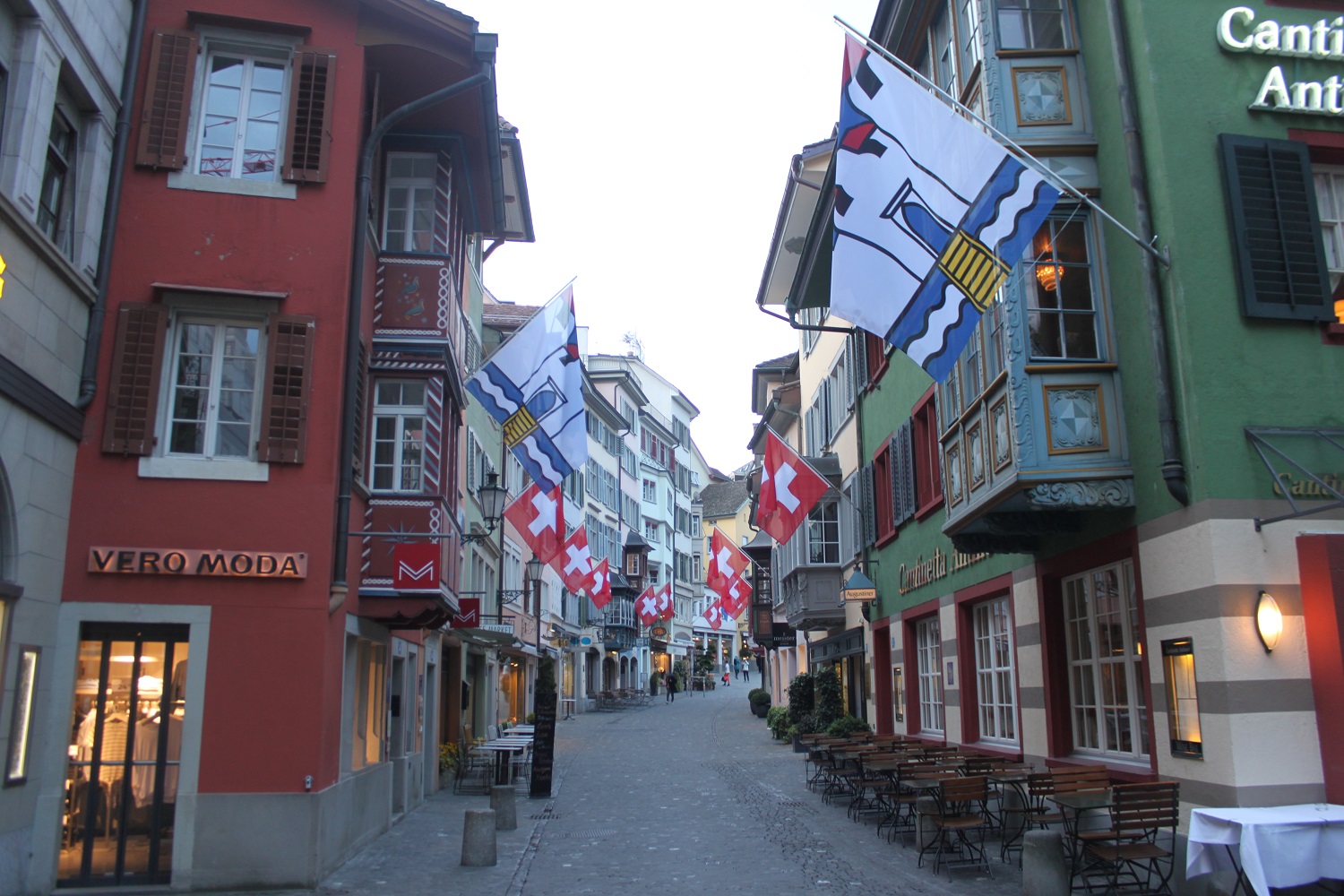 There's also a tonne of food options for meat-eaters and vegetarians alive. Of course you should try to find a fondue restaurant, since fondue is a delicious Swiss specialty, but know that the price will probably be at least 40 CHf. If you're a vegetarian, be sure to give Hiltl a try – they're the oldest vegetarian restaurant in the world! The restaurant has a sit-down option and also a buffet where you can get a to-go order. Their buffet and sit-down menus are very different though, so choose wisely – or end up doing both!
Also, don't feel bad about splurging on your chocolate experiences. It's so delicious, and so worth it.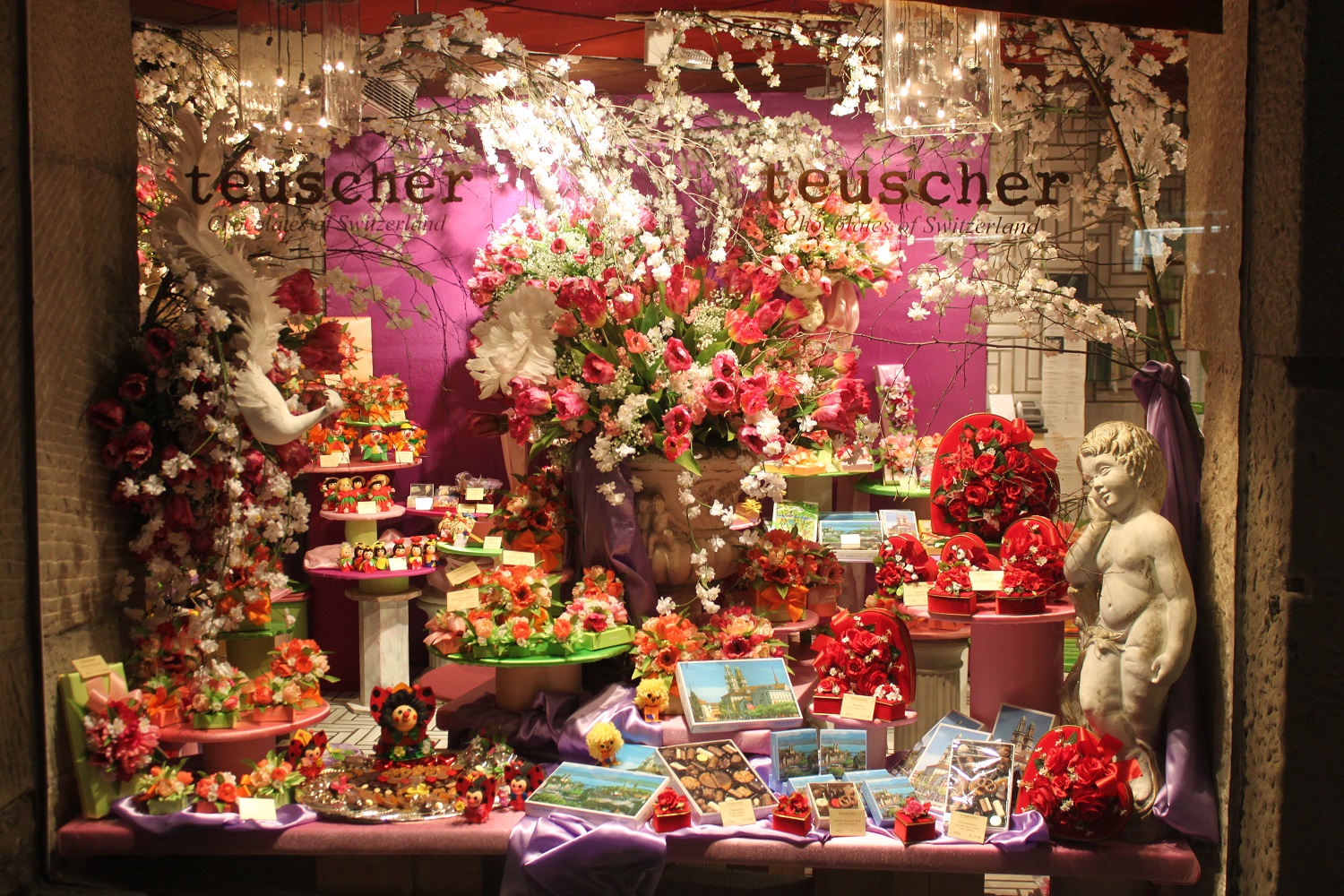 This is arguably the most beautiful photo I've ever taken.
Zurich has a lot of great nightlife, as well. Whether you like clubbing or grabbing drinks at a bar, Zurich has it all! Ladies – I even walked across town in the middle of the night and felt completely safe. Actually, I didn't get catcalled or even gawked at at all in Switzerland. Anything can happen anywhere, but Switzerland is a literally a safe bet if you're nervous about travelling. However I was surprised by the number of people who didn't speak English, so knowing German is very helpful.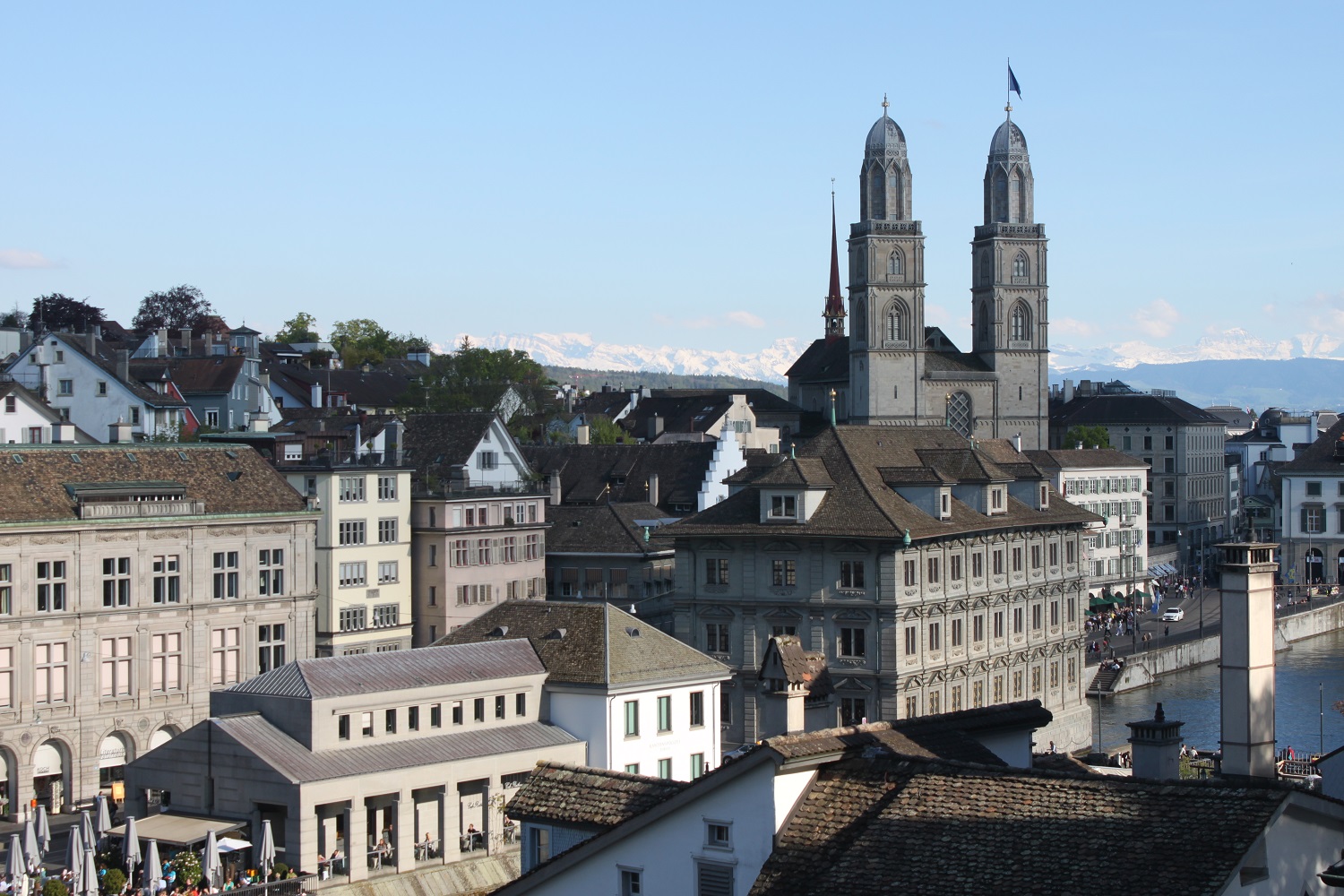 Zurich also makes a great base to see the rest of Switzerland. You can see more of my Switzerland blog posts here, but remember to get the Swiss Travel Pass if you're looking to explore. The price is hefty but the savings are actually huge! You get unlimited use of trains and other public transportation (which can be quite costly if purchased individually), and free admission to certain museums across the country. Be sure to check the museum websites to see if they take the "Museum Pass," which is included in your Swiss Travel Pass purchase. All this can help you save a tonne of money. Switzerland is expensive so any saving is key!
Have you ever been to Zurich? What was your impression?
Posted on Saturday, September 29, 2018 in Destinations
Tags: europe, switzerland, zurich
2 Comments ★ Permalink