How I Got Hooked on Travelling
Originally published on Sunday, March 4, 2018
I always wanted to "travel" but it took me a while to learn how to travel.
To be honest, it's very difficult to tell a story if you don't really know where it begins. As a kid, I always wanted to move around the world and disliked being at home all the time. I even had a dream of living on a beautiful train that would go all around the world, so I could live equally between places. Maybe it was because I watched a lot of foreign-based movies (we're talking Beauty and the Beast here) or perhaps it was because my family travelled nationally when I was a child. My hometown of Washington, D.C. allowed for day trips to Williamsburg, VA; Ocean City, MD; Baltimore, MD; Philadelphia, PA; New York, NY; just to name a few. So, honestly, I've never really stayed put.
But as I got older, one thing became clearer and clearer – I enjoyed travelling for the historical architecture. I absolutely loved old buildings like castles and cottages at a young age and until I got into college, I wanted to be a residential interior designer. I'd pester my parents about going to Europe – England, France, Italy – because I was just so excited about being among such natural and architectural beauty, different from what we have here in the States. I also liked how many languages people spoke and how much more history every place had than at home. It just seemed more romantic.
When I was 14, I finally got my wish and we went on a trip to London and Paris and the feeling of being amongst so much history was truly captivating. But it wasn't everything I'd expected; it was also people being rude and dirty. When I was 16, we got to go to Italy and it wasn't only one of the most beautiful places I'd ever been, I really enjoyed learning about their culture and seeing how everyone lived in that part of the world. It was fun to experience the culture shocks, plus the food was amazing.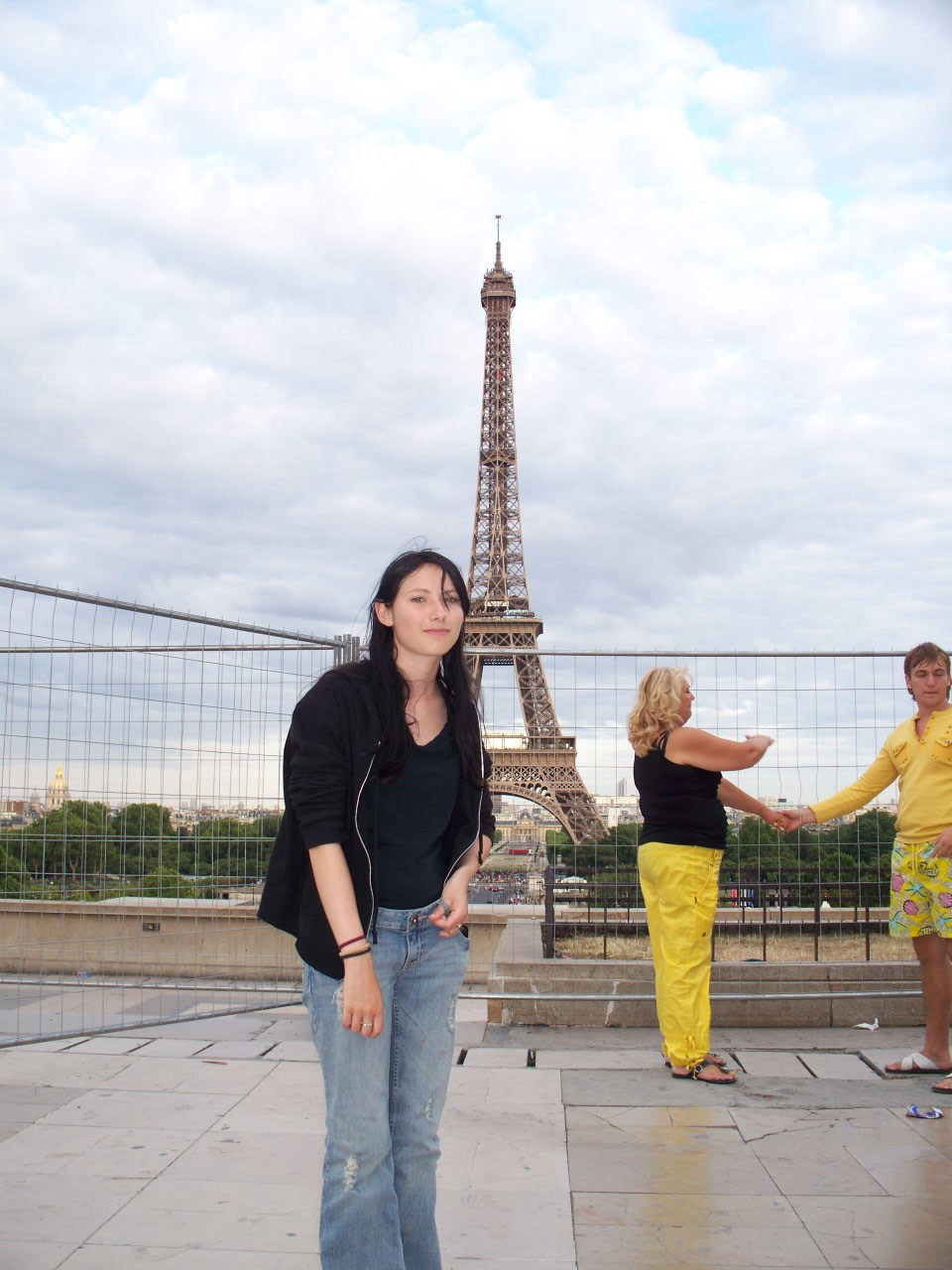 I was obviously really cool in 2009.
I got my big break when I was in college and got to study abroad in Paris. To be honest, I didn't think I'd get culture shock but I did, and the way I took it made my life and time there incredibly difficult. I learned that being abroad isn't all about seeing beautiful places, meeting new people and learning a new language, but it's also about learning customs you would not politically accept in your country, experiencing xenophobia, and folding under the pressure of wanting to fit in when you can't help but stick out. I was under the wrong impression that Europe was full of old souls like me. It was one of the most difficult times in my life, and I'll write about that here in my blog as well. But even though I missed my homeland of Maryland so much, there was something so intoxicating about living and experiencing a different culture, and being in a foreign land where the architecture and landscape was so different from what I'd grown up with. I was learning and changing every day, whether I noticed it or not, and what I learned, I still bring up in almost everyday conversation.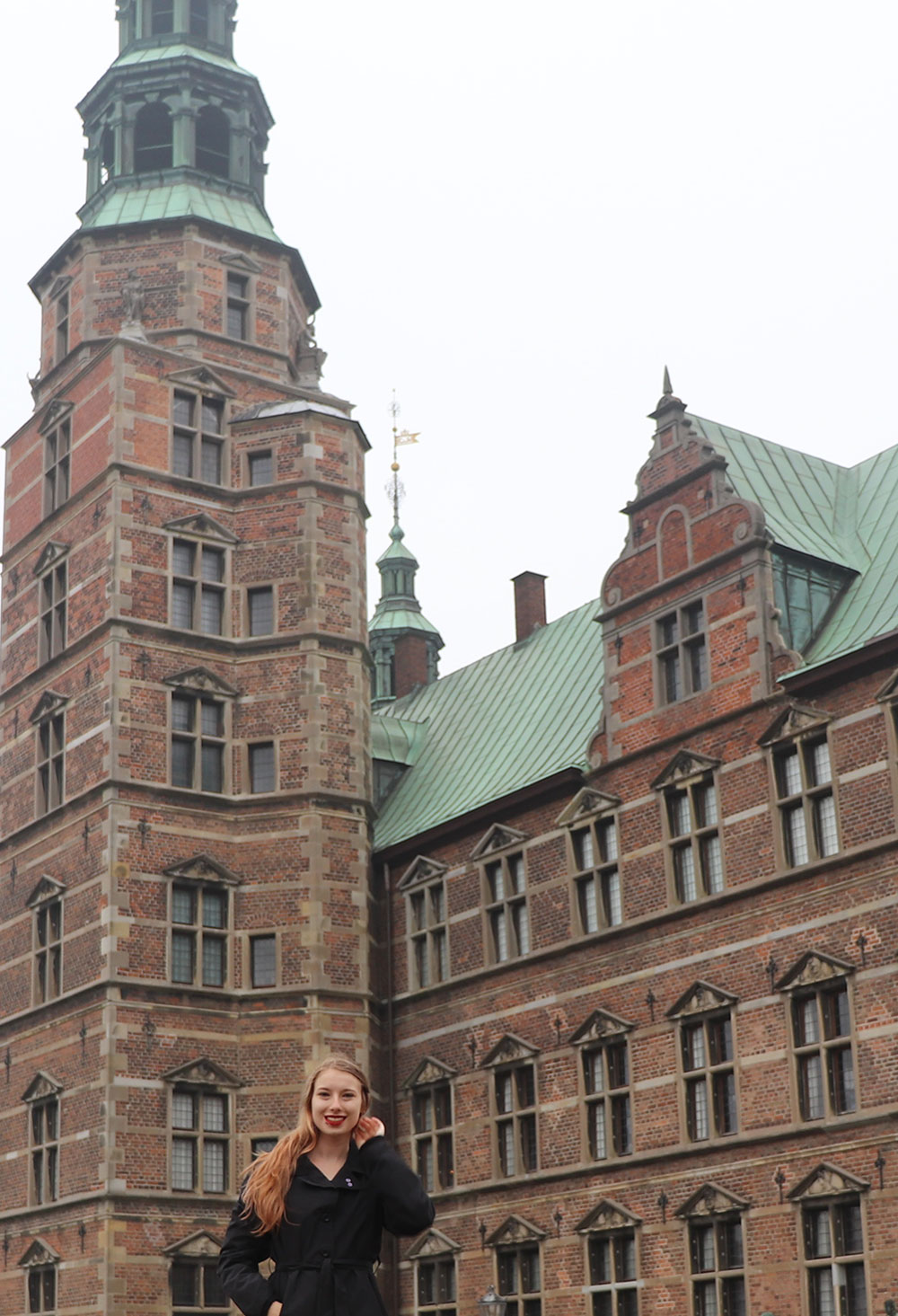 Actually, studying abroad in Paris put me off travel for a few months. I didn't want to leave the country again. However I faced the internal struggle of being so negative about that experience that I decided to put it behind me and successfully moved on – to the point that I actually returned to France two years later. I missed the subtle differences in culture and how much my mind was so aware of my environment. I missed meeting new people – even people I didn't get along with. I wanted to get out of the U.S.A. again.
People ask me why I like to travel so much and honestly, I don't know! I still travel to see medieval towns and stunning architecture, but I also like to experience a country's atmosphere, different customs, and everything I learn while being abroad. It could be something as small as I like the change of scenery. The proper term for it is called "wanderlust" but I prefer "wonderlust" because I'm always wondering what it's like here, and there, and there, and all over the world.
I love going to a new place and saying, "The stereotypes say this, but it's actually like that."
The undergrad university I attended was huge on international relations and I got to meet people from and with interested in all different areas of the world, which inspired me research more into places outside the popular tourist destinations of Europe, and wow, my bucket list of countries is now a whopping 6 continents and over 80 countries, and I'm not sure if I'm excited or overwhelmed for it to continuously grow. However I know that I'm super excited to start my life trekking the globe.
Please note that this post may contain affiliate links. These are at no additional cost to you but I receive a commission if you make a purchase through the link, and the commission helps me run my blog. Thanks for your support!
Sharing is Caring
Want to support me?
Buy me a Coffee