Ghent vs Bruges: Which City in Belgium Should You Visit?
Posted on Friday, March 9, 2018
I spent years desperately wanting to go to Belgium so when given the chance, I finally got a day each in Ghent and Bruges and they were both absolutely beautiful. Being two medieval port cities in Flanders that flourished several centuries ago, a lot of people make a choice between seeing the two and I was honestly trying to make that decision, as well, before committing more time in Belgium to see them both. So which one did I like more?
Spoiler Alert: I loved both of them!
Ghent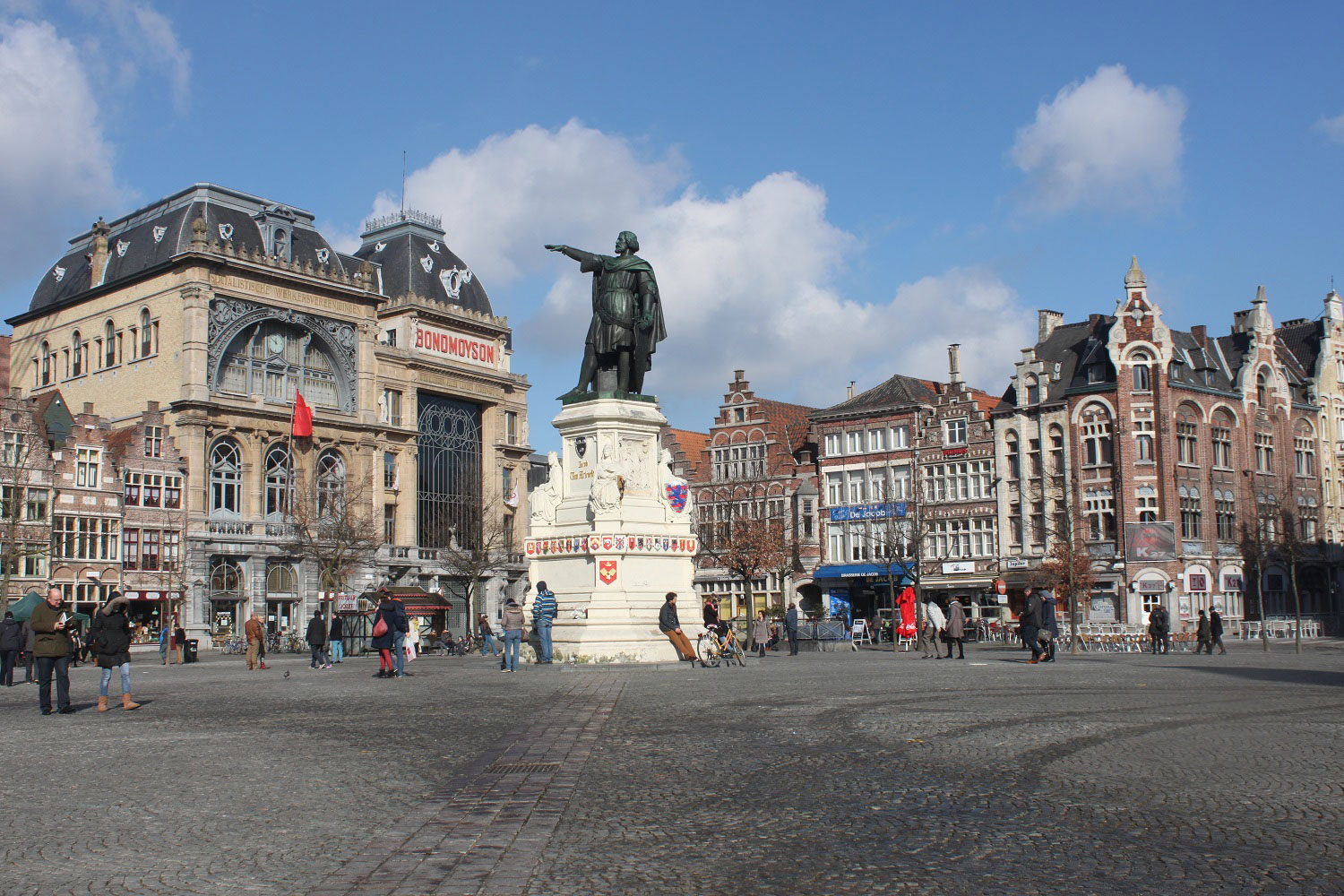 I first visited the larger of the two cities and it was amazing. There were so many different medieval areas of the city to see, different buildings and different plazas that spread on for several miles, which is so rare nowadays. You can visit Vrijdagmarkt, Korenmarkt, and walk around to find other beautiful squares. It was all so beautiful, and so much that I couldn't even see it all in a day. If you're excited about canal-lined buildings (pictured) then you'll love Ghent. The city then spreads from the centre and has a tonne of different shops and restaurants in old buildings of Flemish architecture, and the food and chocolate I got was excellent. It's any medieval architecture lover's dream come true!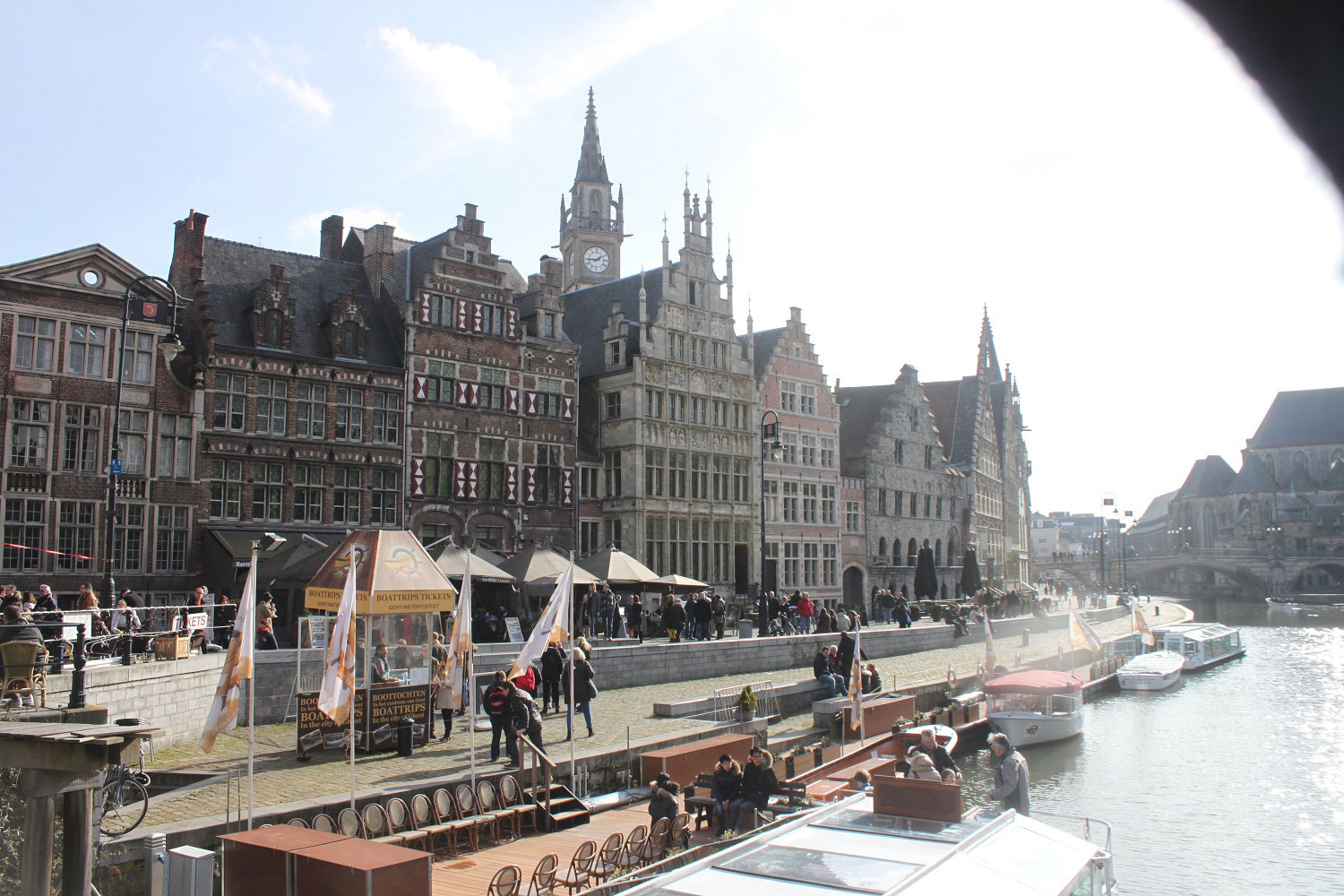 They also have a large castle which you can tour, Gravensteen Castle, which provides fantastic views of the city and houses a small torture museum. You can see how far out the medieval look of the town spreads. I definitely did a lot of good wandering with my day there and had a load of photo ops.
The view from Gravensteen Castle.
Also be sure to stop by St. Bavo's Cathedral to gaze at the Ghent Altarpiece, or Adoration of the Mystic Lamb. You'll know this one if you've studied art.
Unfortunately I didn't stop to eat a lot, but Ghent is commonly rated as one of the most vegetarian-friendly cities in the world. As I mentioned earlier, there are a tonne of restaurants and bars to stop in, as well as good shopping to do. Ghent would definitely be a great place to hang out and meet some new people.
Click here to read my full post on Ghent.
Bruges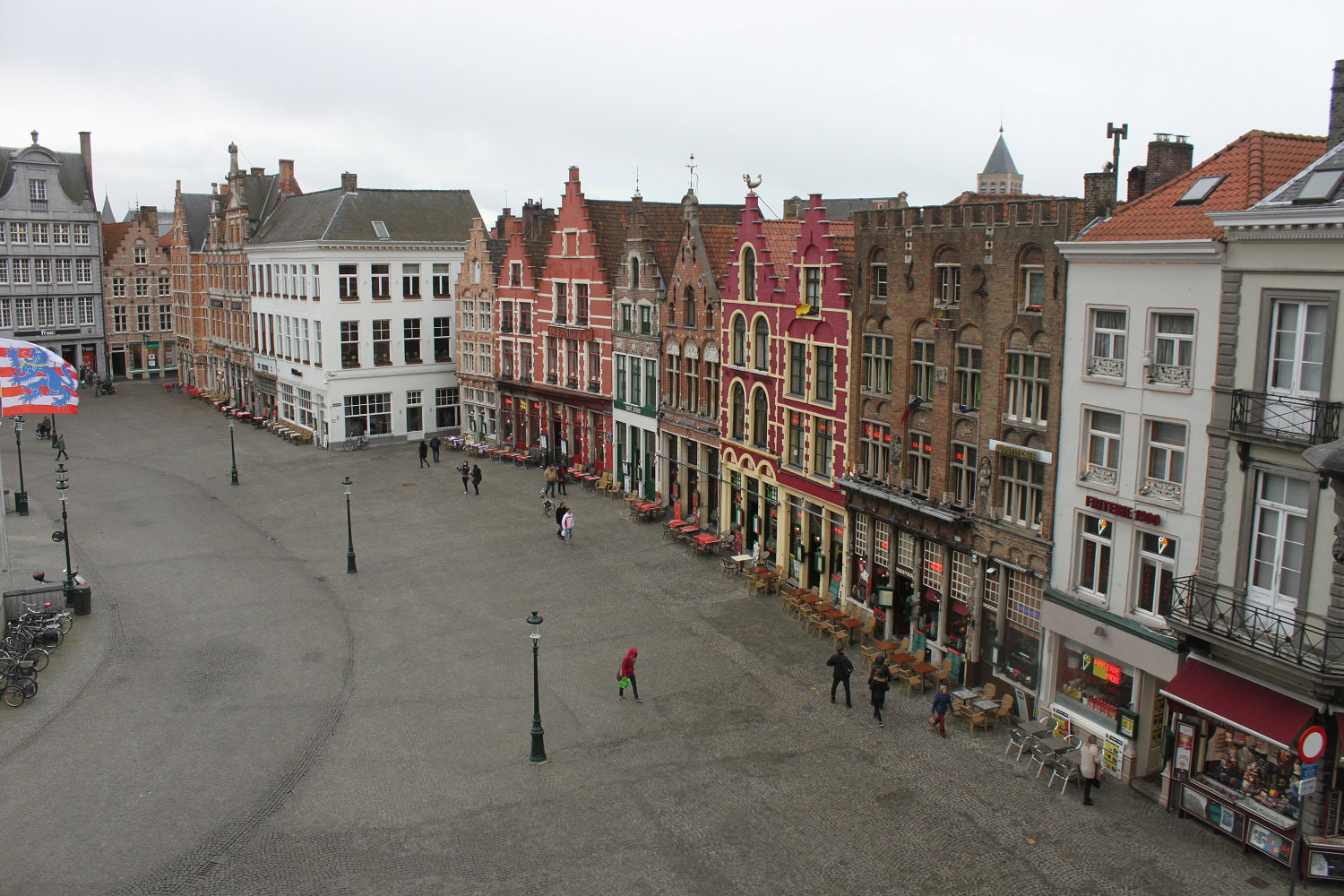 Bruges is definitely more of a town than a city but it was absolutely charming with all its colourful Flemish-style buildings, its gilded architecture, the horse-led carriage rides they offer in the main square, and all its lace and textile shops (lace is Bruges' specialty). Beyond the Markt (main square), there's a small monastery and more baroque-looking buildings, which creates a beautiful and interesting contrast between several types of architecture. Amongst the trees and the several swans that inhabit the canals, the city itself feels very old-world and medieval, unlike any place I've been to. It's actually a very sleepy place.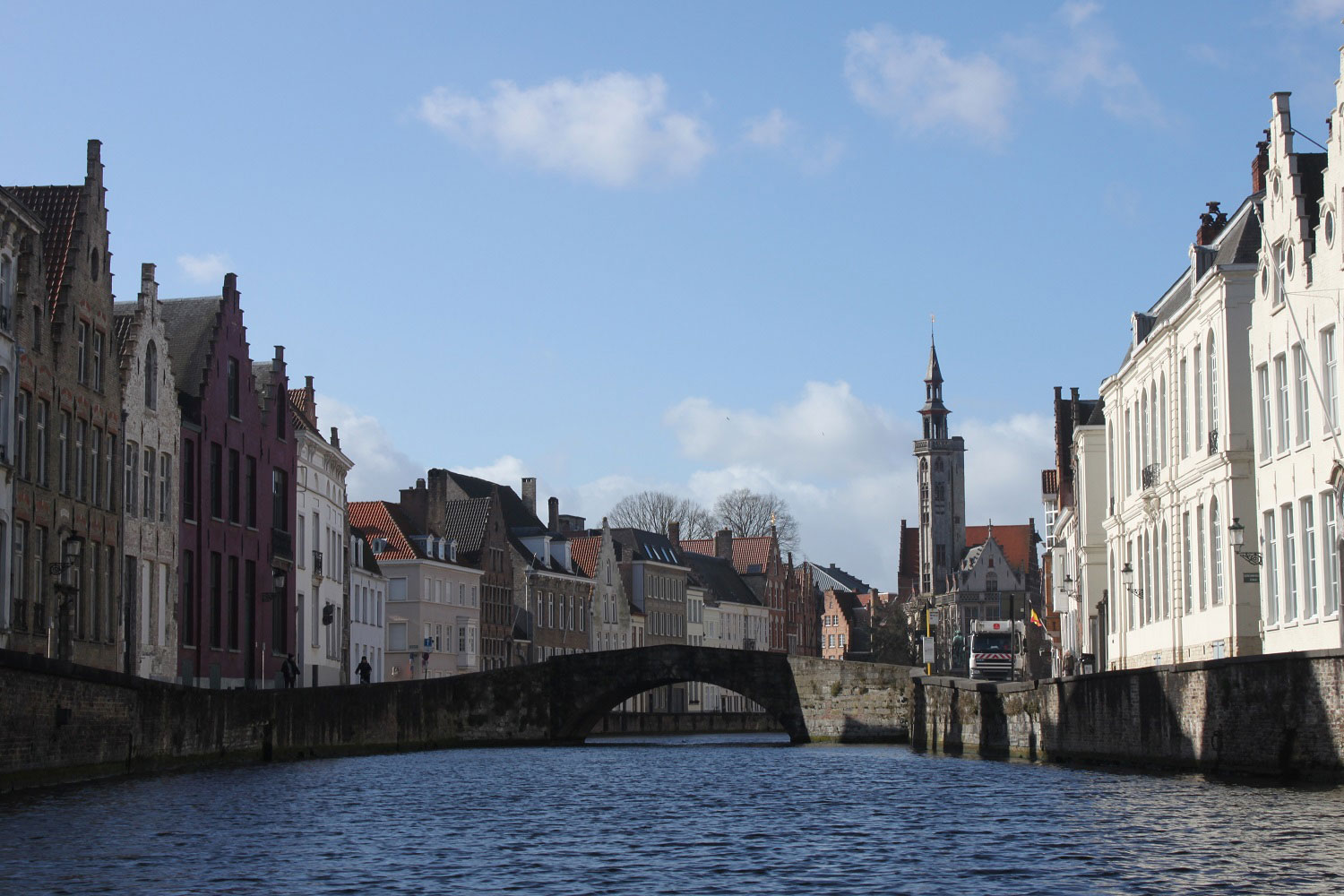 There's actually a lot to do here, and I chose to go to Historium Bruges, which has a fantastic view of the city but is also a museum that is designed more for children. However there is also a chocolate museum, French fry museum, and a beer museum that I have to go back and try now! That's like the Holy Trinity of Belgium in museums.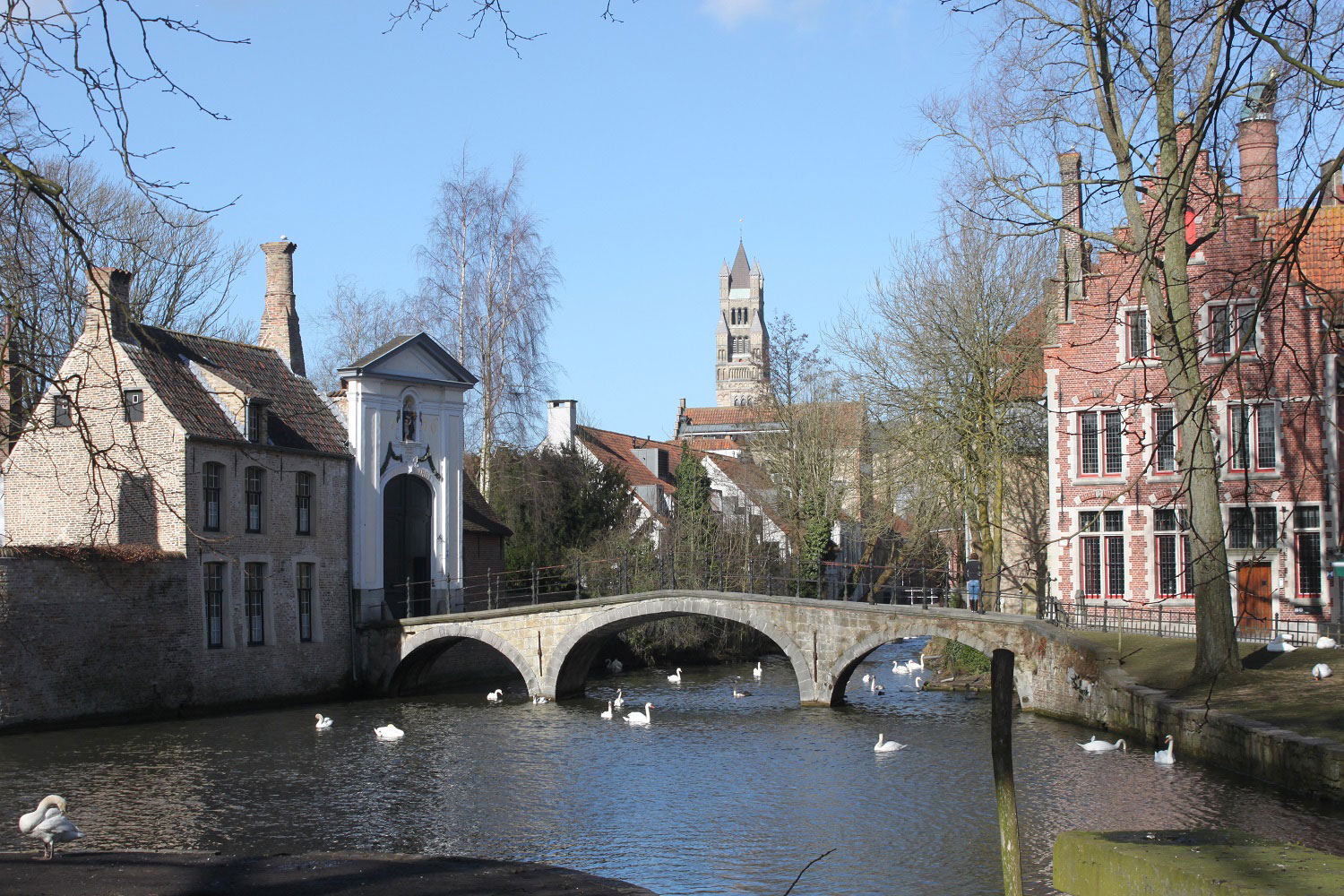 Like I said, Bruges is definitely sleepier and more relaxed.
Click here to read my full post on Bruges.
So the answer to my initial question: neither! They are both so different and I personally couldn't choose between the two, and I'm glad I did both. However I would recommend Ghent for someone who can only do one. It is larger and has different but similar allure of canal cities and Flemish architecture, and it also has a bit more landmarks to see like the aforementioned Gravensteen Castle and Adoration of the Mystic Lamb, a famous piece by Jan Van Eyck. Ghent is definitely more of a city but still… I can't tell you to miss out on Bruges, as well.
If you're in Belgium in the summer when the days are long, you could visit both in a day if you were short on time. The two definitely had some of the best preserved architecture and felt like a leap back in time. I'd recommend going to Ghent second since I imagine their nightlife is better than Bruges' (I was in Ghent at night but not Bruges). Just make sure to mind the closing times of the places you want to see – e.g. the Ghent Altarpiece closes up early. However it was definitely worth spending at least a day in both.
Have you ever been to Ghent and/or Bruges? What did you think?
Pin This for Later
Please note that this post may contain affiliate links. These are at no additional cost to you but I receive a commission if you make a purchase through the link, and the commission helps me run my blog. Thanks for your support!
Tags:
belgium
,
bruges
,
europe
,
ghent
Want to support me?
Buy me a Coffee