The Best of Paris for First-Timers
Posted on Sunday, March 25, 2018
Paris is a huge city and even natives haven't seen all its secrets. It can be really overwhelming deciding what to do when you have so many options, and one of the most common questions I hear is, "I'm going to Paris for the first time.
What should I do?" Hopefully I can help you narrow your list down so it's more doable.
The Museums
The museums are the primary tourist attractions of Paris, drawing in art and culture lovers from around the world.
The Louvre is a huge art museum with a tonne of different art from Napoleon's furniture to statues of ancient Greece. While the Mona Lisa really isn't that much to see for some people, taking a trip into this famous art museum – which has a significant amount of history dating to medieval times – is a staple of any trip to Paris. Based in an old train station, the Musée d'Orsay is another museum worth your time if you like impressionist/romantic art (Monet, Renoir, Morisot, etc). It is my personal favourite since it impressionism is my favourite art movement.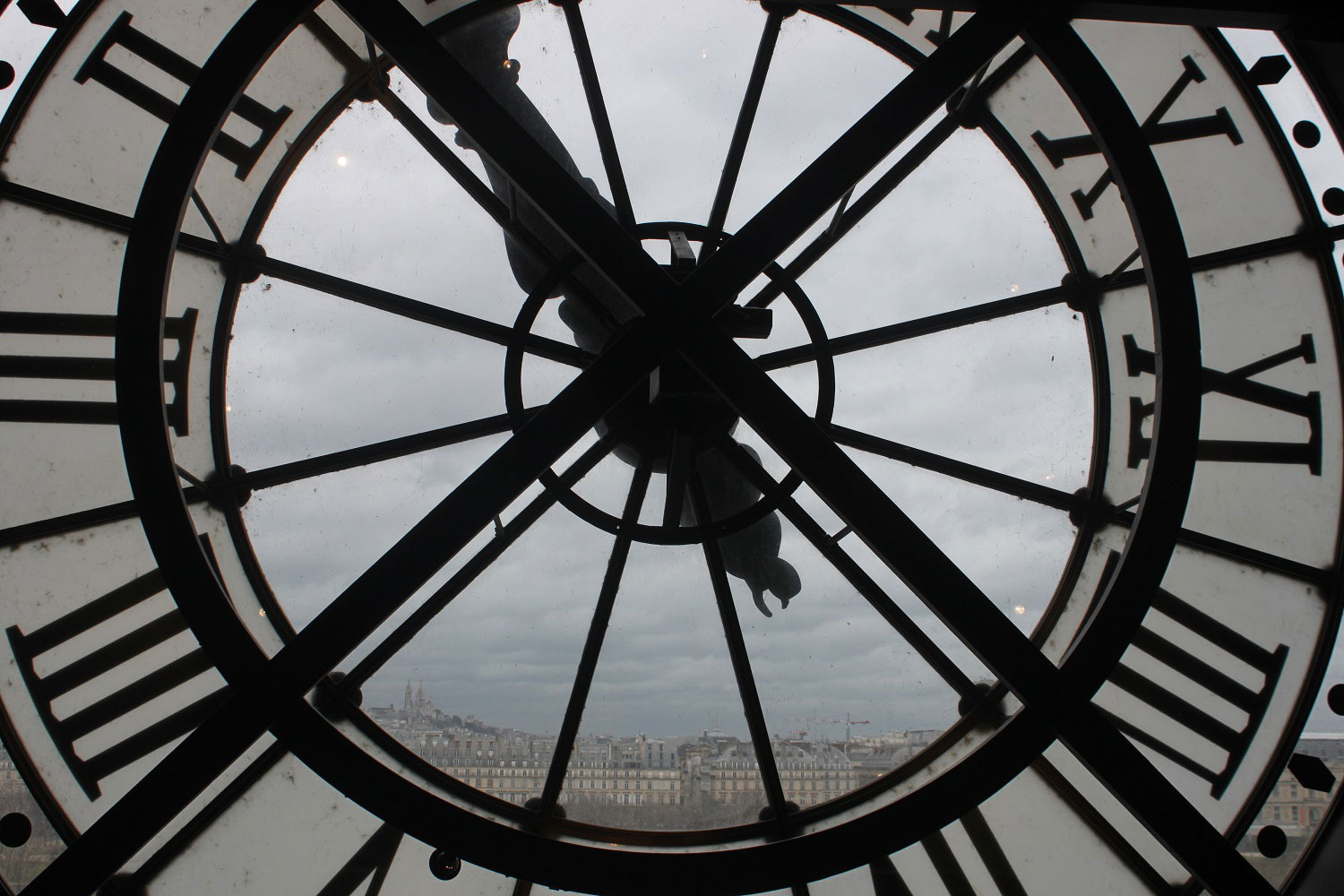 The view from inside the Musée d'Orsay clock
The Rodin Museum is also popular because of The Thinker sculpture and the Orangerie houses some great waterlily paintings by Monet. A lot of first-timers go here for the fame but if you're not into sculpture or don't want to see about 8 of Monet's paintings, I'd recommend skipping. However, if you are into art and history, I'd recommend visiting the Carnavalet Museum on your first trip. It's a small museum but it tells you the history of Paris through art and I thought it was very informative and fascinating. Paris doesn't really have a "history of France" museum but this is close.
If you are a medieval art enthusiastic, you definitely need to see the Cluny Museum. It's in a stunning medieval building and has one of the best collections.
As for other museums, Invalides is popular because it houses the tomb of Napoleon and the Conciergerie is also popular because it served as a prison for Marie Antoinette, but honestly it's not a super exciting place to visit. It's essentially just a room. For architecture lovers, the Garnier Opera is quite a looker and they frequently have shows.
The Sights
Yes, you have to get a picture with the Eiffel Tower. I've never been up there since I'm scared of heights but it's too iconic not to see. However, the Notre Dame de Paris is probably one of my most favourite buildings in the world and an attraction I urge everyone to see. There's just something so beautiful and tranquil about it, like a step back into medieval times in the middle of a modern city. Go to the top to get good views, as well, and try not to sing "Out There" by the Hunchback of Notre Dame. I definitely got that song stuck in my head when I went up! Though you can't currently go inside Notre Dame, Sainte-Chapelle across the street is filled with stained glass and is absolutely gorgeous!
Fun fact: Notre-Dame de Paris on Ile de la Cité was the centre of medieval Paris that's blossomed into what Paris is today!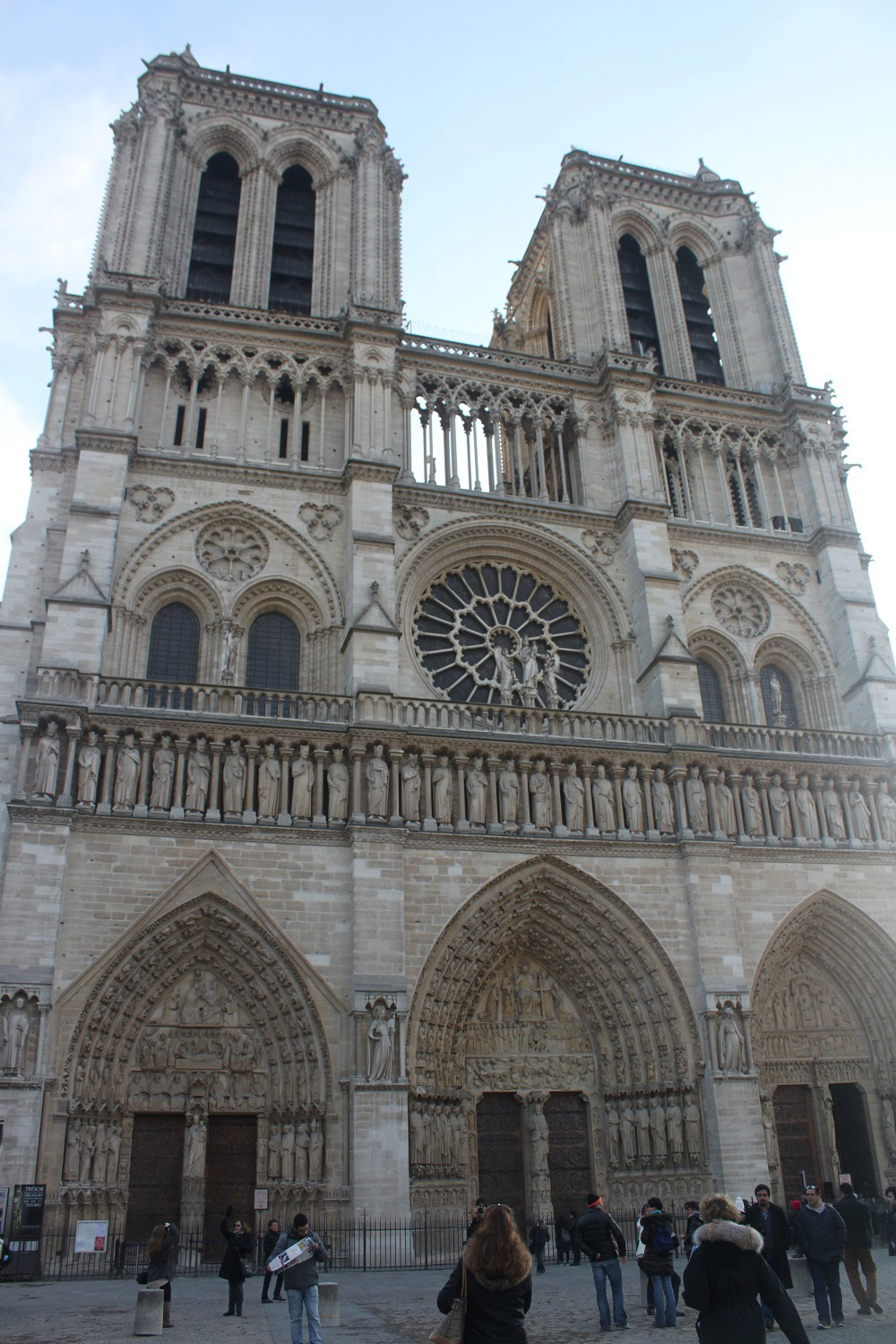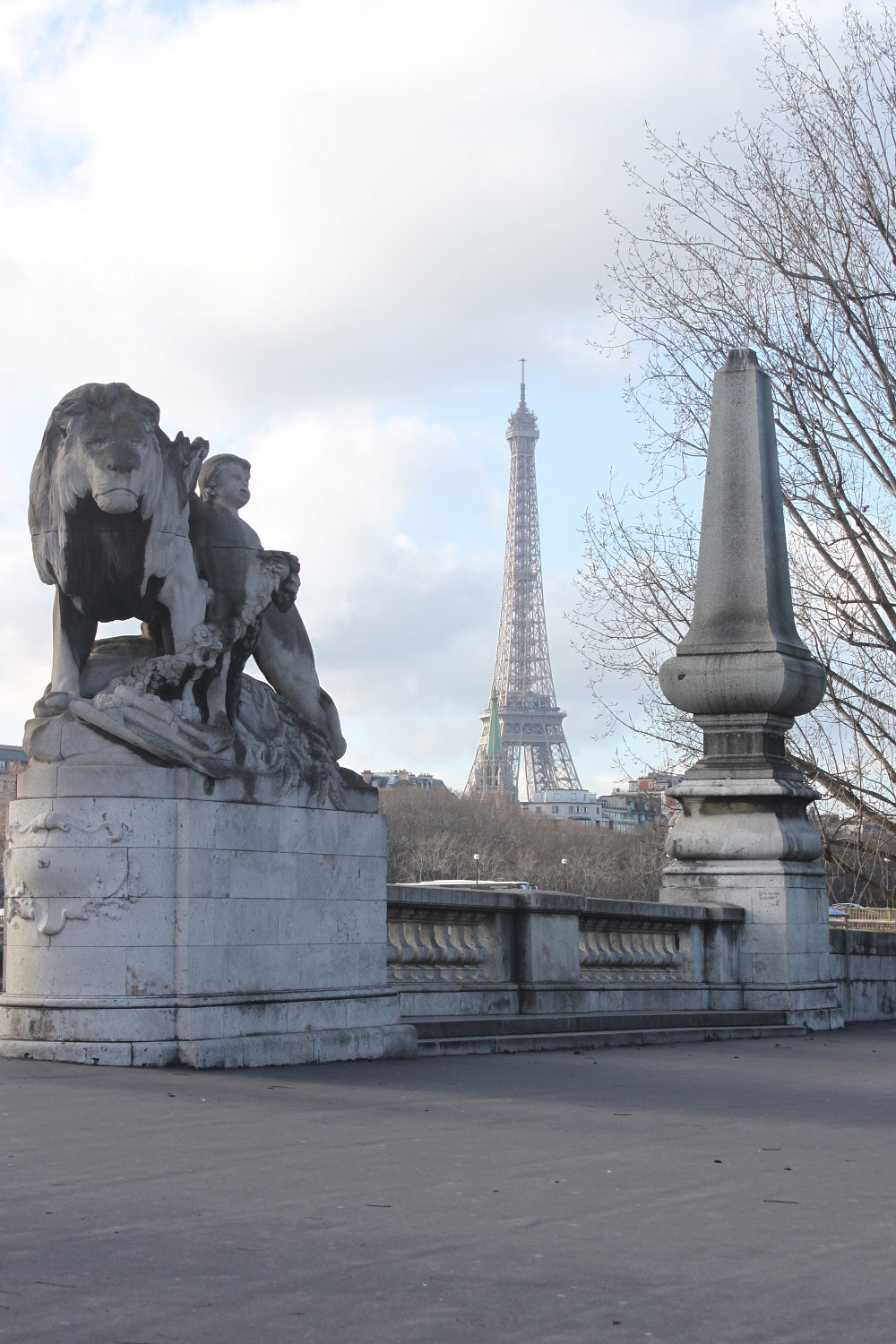 I'd also recommend visiting Place de la Concorde since it's where Madame Guillotine was during the French revolution. You can also check out the beautiful Pont Alexandre III, which is near les Invalides. At this point, if you've been to the aforementioned areas, you've seen a good deal of Paris – at least for a first-timer. The rule of thumb for tourism is that a lot of hot sights are along the Seine. If you have a little extra time and want to explore, Montmartre with the Sacré-Cœur Cathedral is an iconic area of Paris, as well. A lot of people like to go to the Moulin Rouge but it's in the red light district and a rough part of town.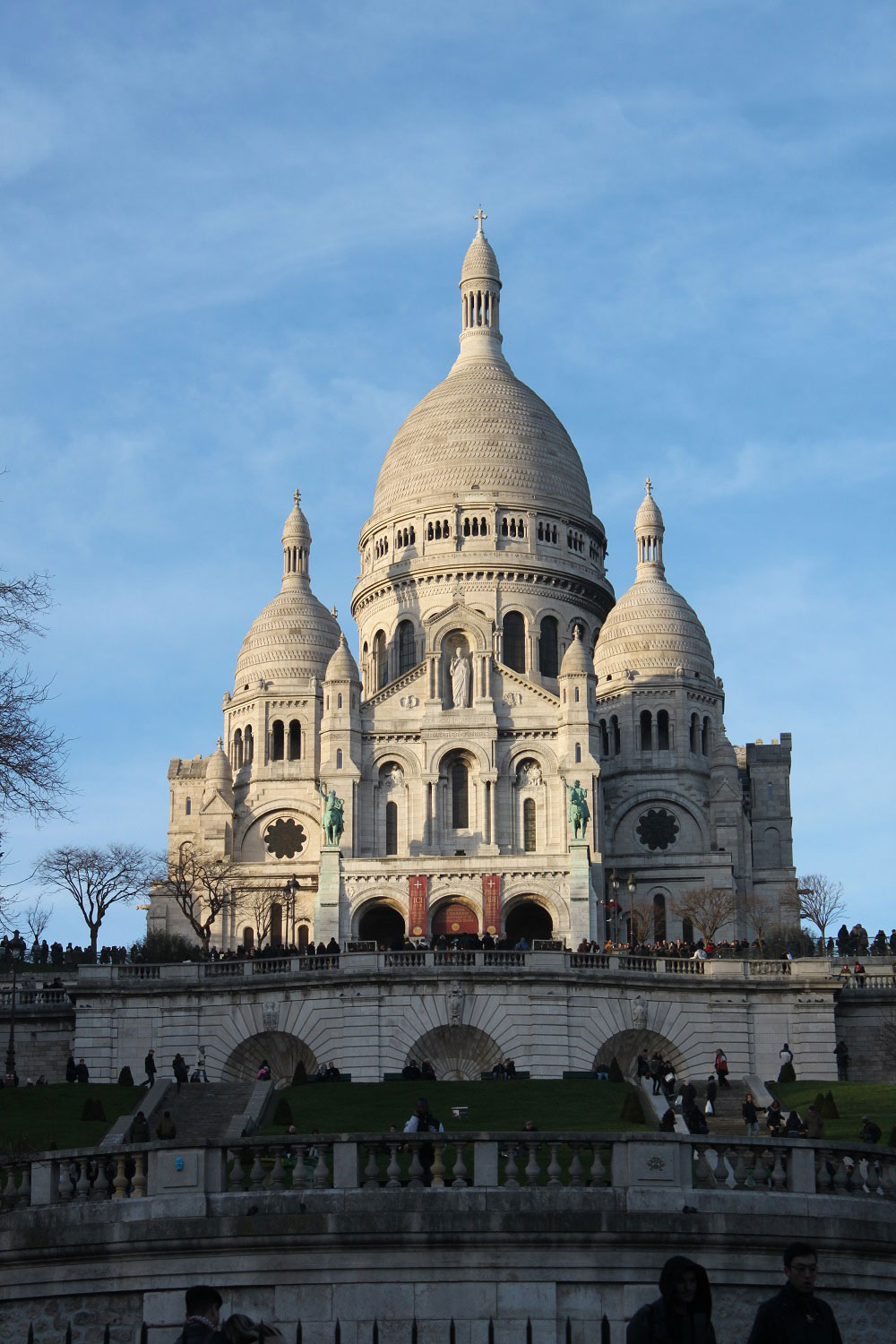 Sacre-Cœur Cathedral
For the best panoramic pictures I highly recommend going to the Arc de Triomphe or the Montparnasse Tower rather than the Eiffel Tower. Why? Because the tower is so iconic that if you're on it, you won't get it in your panoramic pictures of Paris. However, on another tall monument, you will get a nice view of Paris with the Eiffel Tower included. I imagine the two aforementioned buildings have less traffic, as well.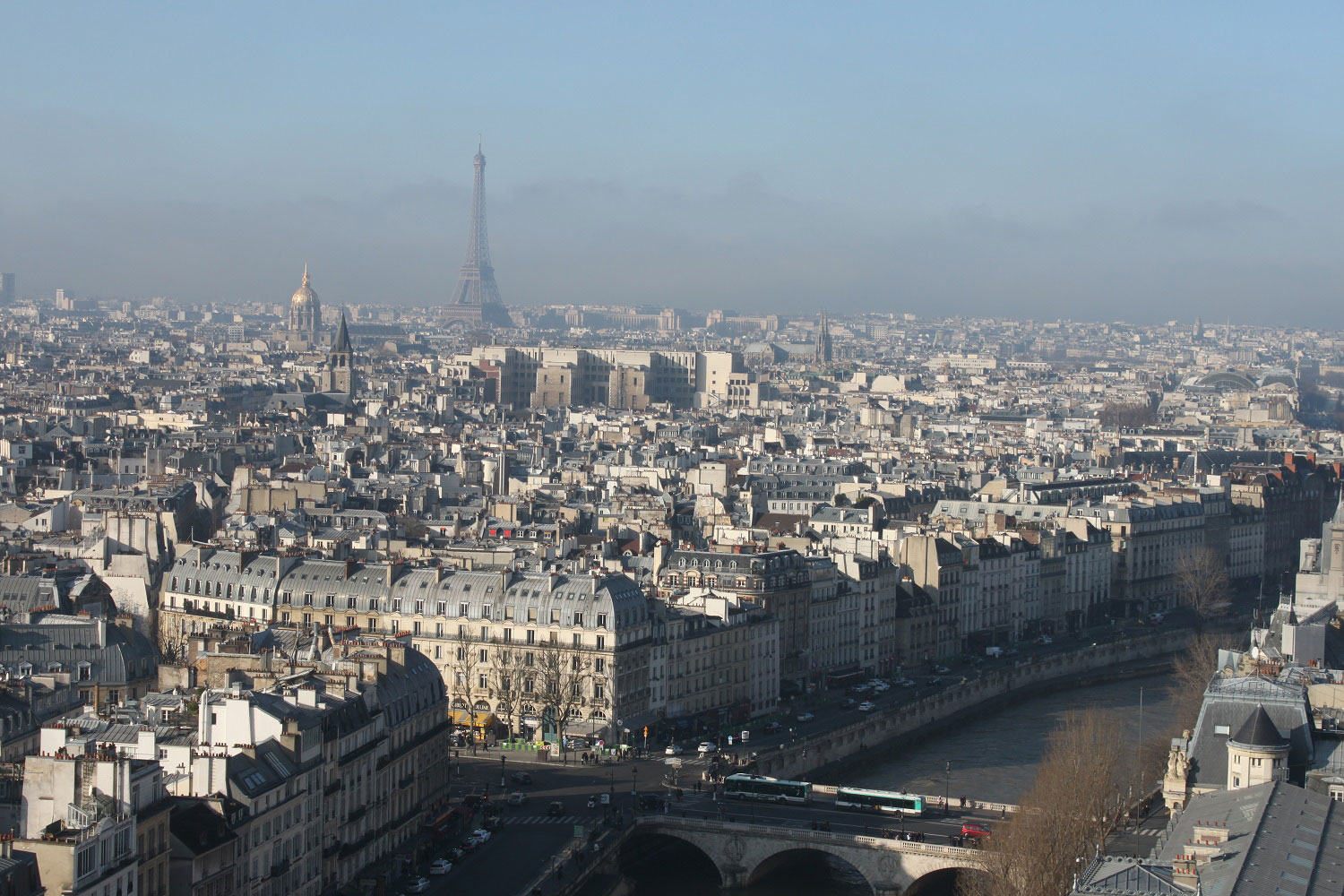 The view from Notre-Dame
I hope this post was able to help you decide which activities to do when you get to Paris. I hope to be adding another post soon about what to do on your second trip. Until then – À la prochaine!
Pin This for Later
Please note that this post may contain affiliate links. These are at no additional cost to you but I receive a commission if you make a purchase through the link, and the commission helps me run my blog. Thanks for your support!
Tags:
europe
,
france
,
paris
Want to support me?
Buy me a Coffee