A Day Trip to Ticino, Switzerland: Lugano, Locarno, & Bellinzona
Originally published on Friday, April 27, 2018
Switzerland is known for its northern parts but Ticino is tucked away in the south. The thing I love about Switzerland is that is has very strong and obvious influences from the French, Italians and Germans, yet it has its own distinct culture and identity. Ticino is essentially the part of Switzerland near Italy, with heavily Italian influences. It's a few hours' train ride away from Zurich but starting early, I was able to spend a day in some different towns there.
Lugano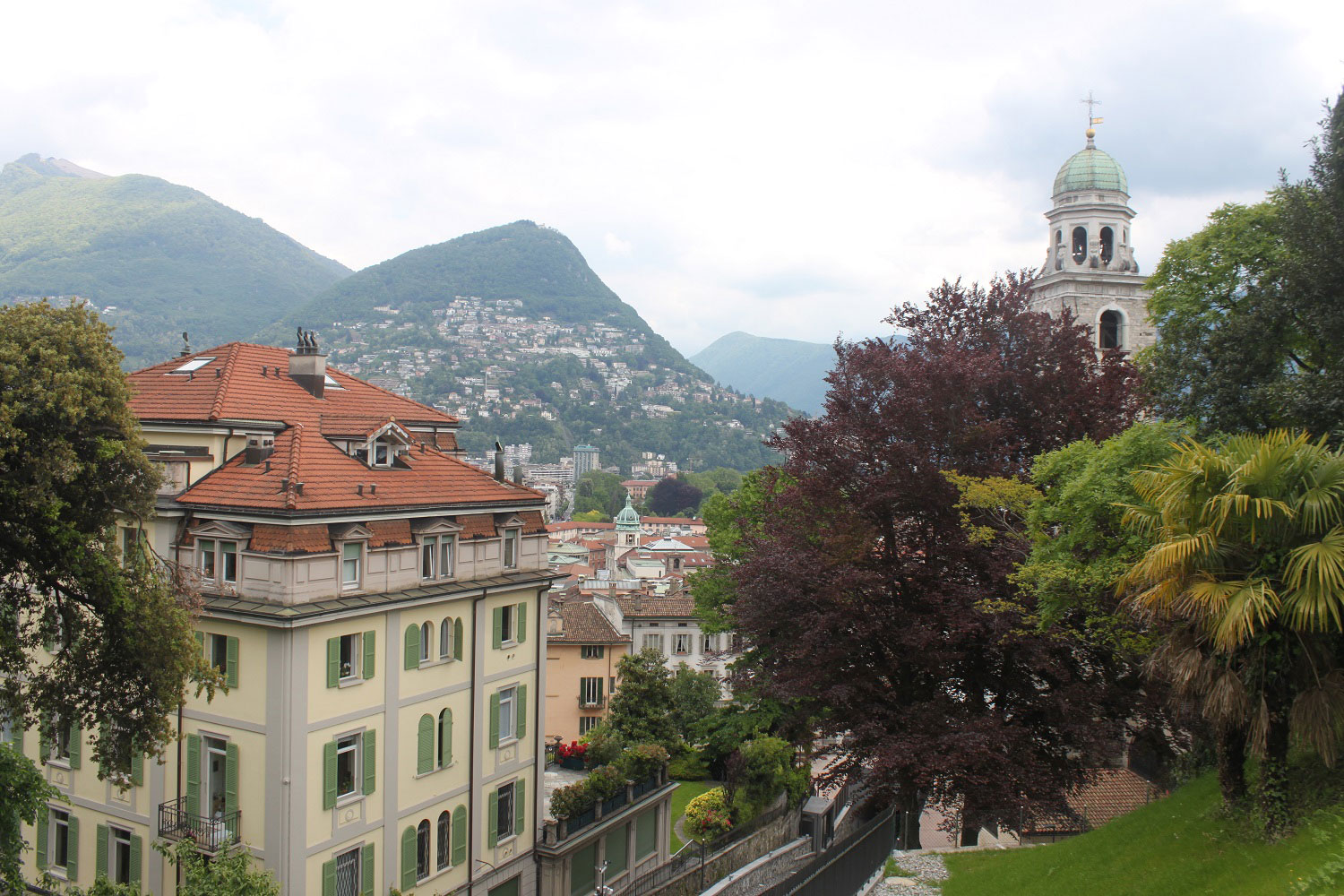 Lugano's a city with a tumultuous history that switches between independence, French, Italian, and of course Swiss occupancy. The city that descends from a hilltop, so you can get some great views of the lake and buildings by walking around from the train station (the top of the hill) to the centre of town (towards the bottom of the hill).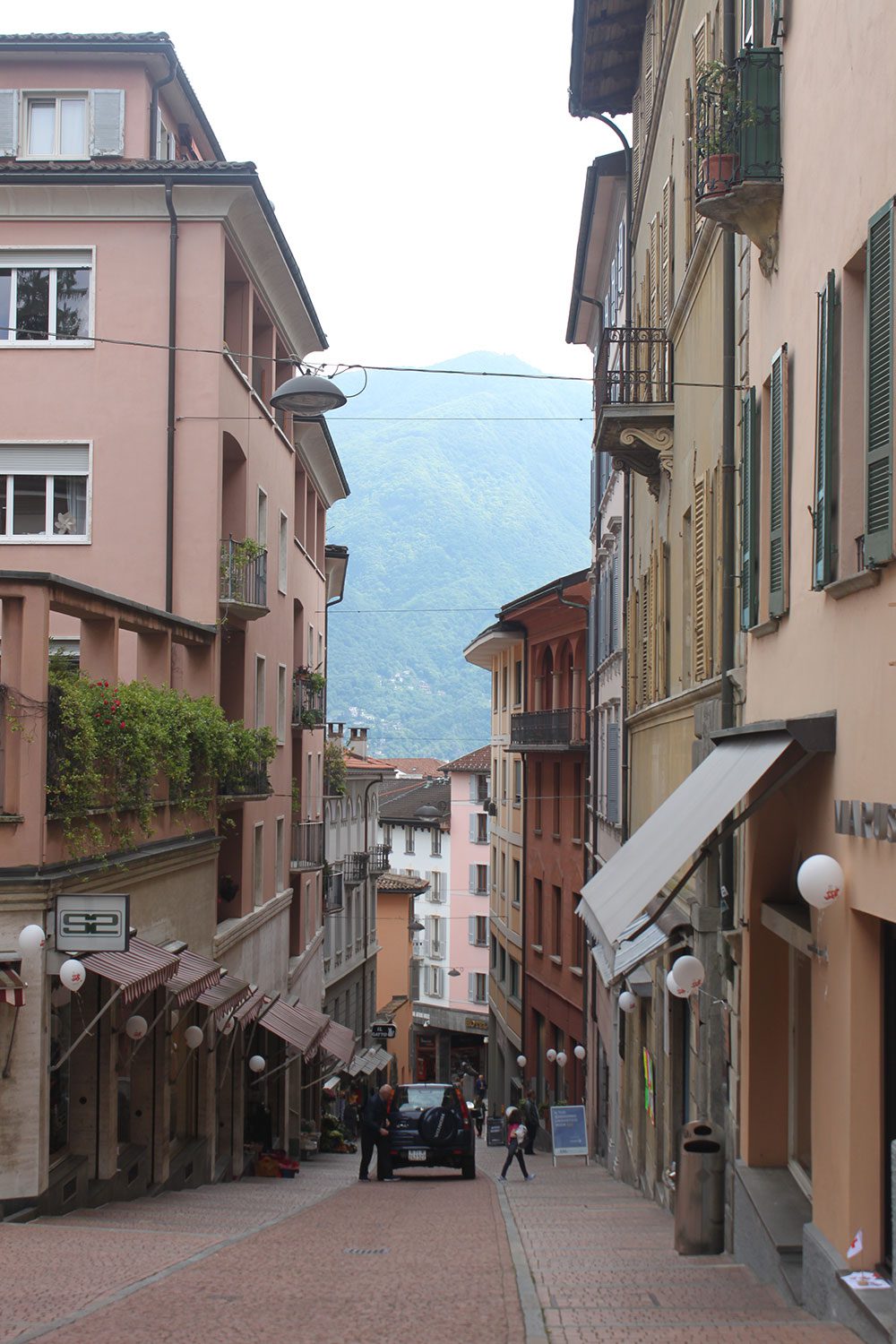 At the bottom of it all is the Parco Ciani, where you can see the famous gate overlooking Lugano Lake. San Lorenzo Cathedral, also called Cathedral of Saint Lawrence, is the city's primary cathedral built in the 16th century. It' near the train station and makes an easy stop before walking down. The city is filled with winding streets and it's very steep. The main square is Piazza della Riforma.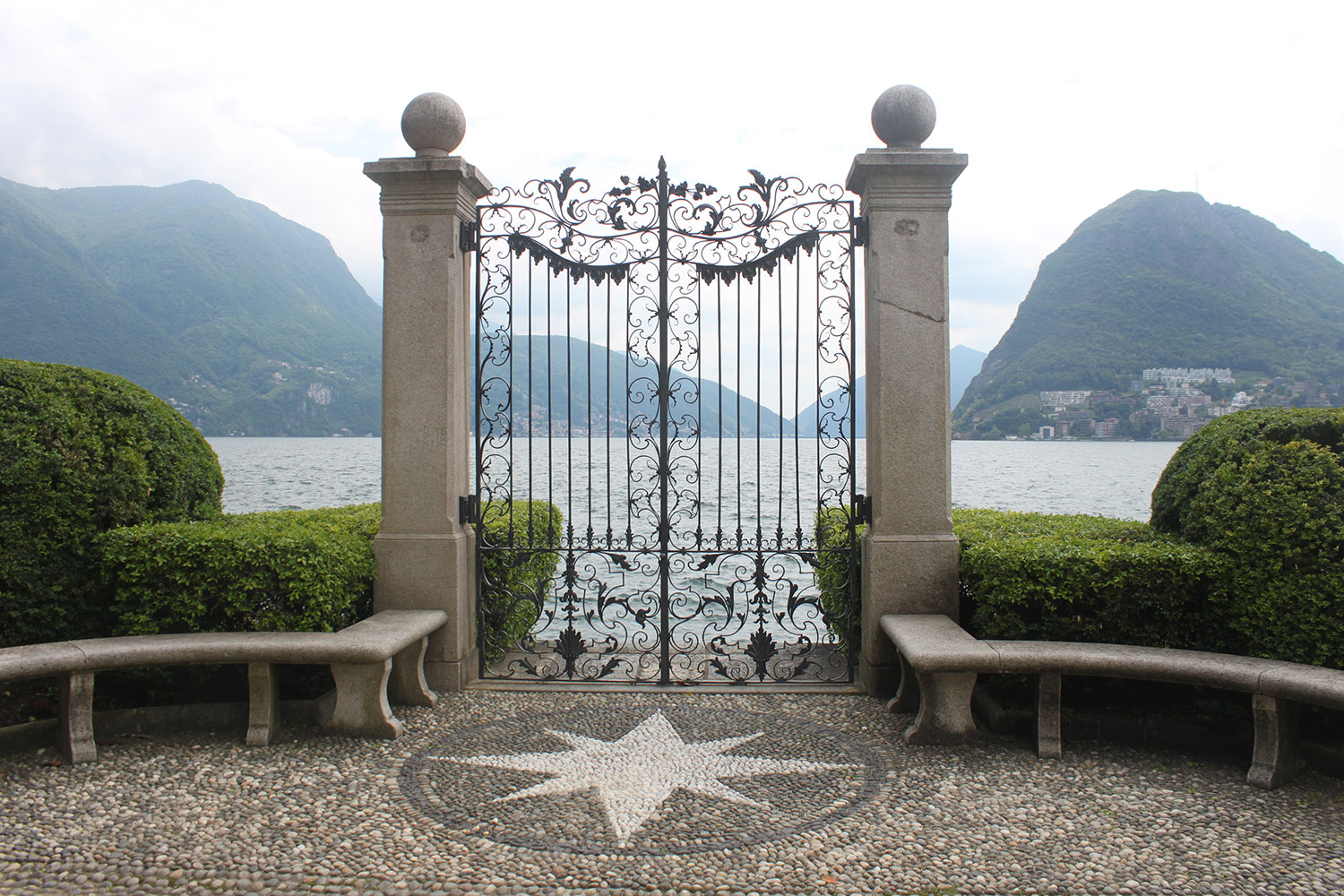 The location on Lugano Lake makes the area popular for nature lovers. Another popular attraction in Lugano is Monte Brè with sweeping views of Lugano, which can be accessed via a funicular, though I did not go up myself. You can also take a cruise on the lake.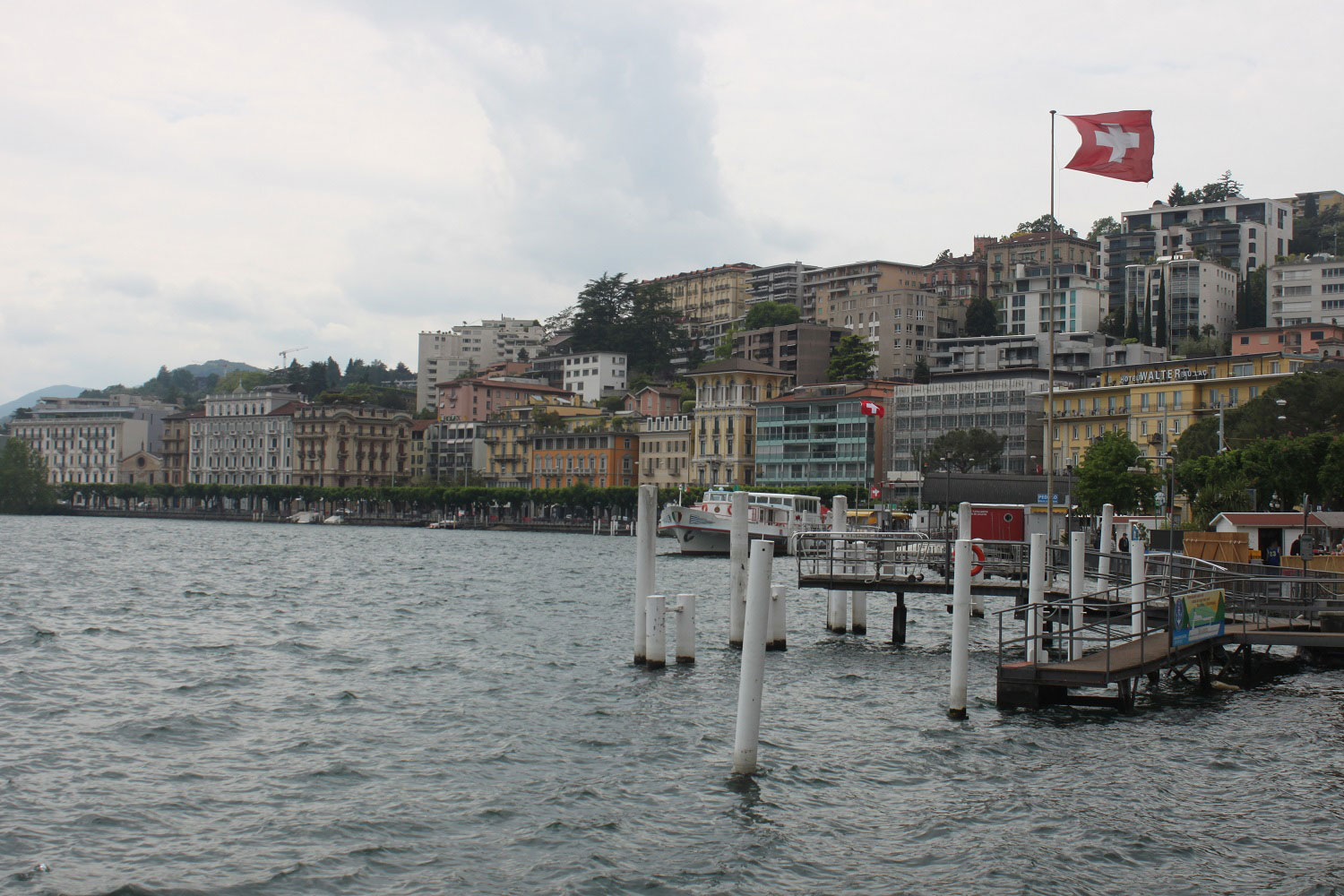 I have to be honest with you: Lugano was a bit disappointing. Of course it's the most popular tourist destination in Ticino but all the expensive stores and restaurants lined up it feel more like Monaco, and it was a bit too metropolitan for my tastes. Though Lugano has a lot of history, a lot of the city feels and looks relatively new. Aside from shopping and seeing the lake, there really wasn't too much to do. It just didn't really take my heart and I felt it was a bit charmless. However the scenery is indeed stunning.
There are many attractive places to visit in Switzerland with more to do, so my personal recommendation is to skip Lugano in lieu of someplace else.
Locarno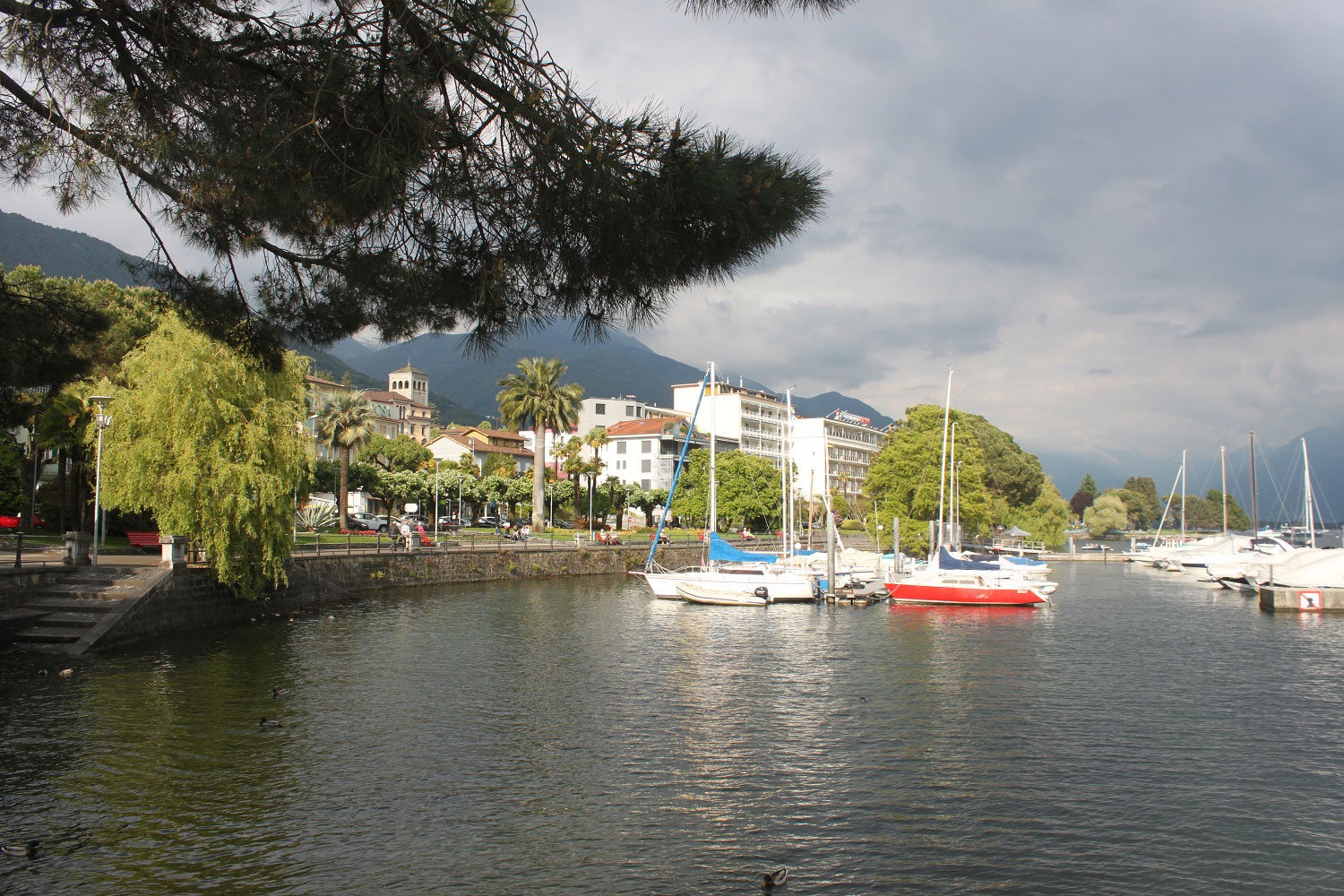 Next, I meandered to a smaller town on Lago Maggiore called Locarno. Again, there wasn't really much to do but there was something so tranquil about the small lakeside town. You can stroll on Lake Maggiore, which is very scenic. The lakeside buildings are all a bit more modern but the town has some older sites to see. There's also a medieval castle you can visit, Visconteo Castle, which houses a small museum. There were far fewer tourists when I went, so my visit was very peaceful.
I wouldn't necessarily recommend Locarno as a place to put on your bucket list since it's small, but if you're even in Ticino for an extended time, it's a place to keep note of. It would also be nice and I assume cheaper to stay there. The Locarno train line is a bit of out the way from the other major towns of Ticino by about 45 minutes, but I found it easy to transfer.
Apparently the neighbouring village of Ascona is also an old charming town, which I didn't know when I visited. The towns are small enough that you can walk between them. According to Google, it should be about a 40 minutes' walk, though I assume you can also get a taxi.
Bellinzona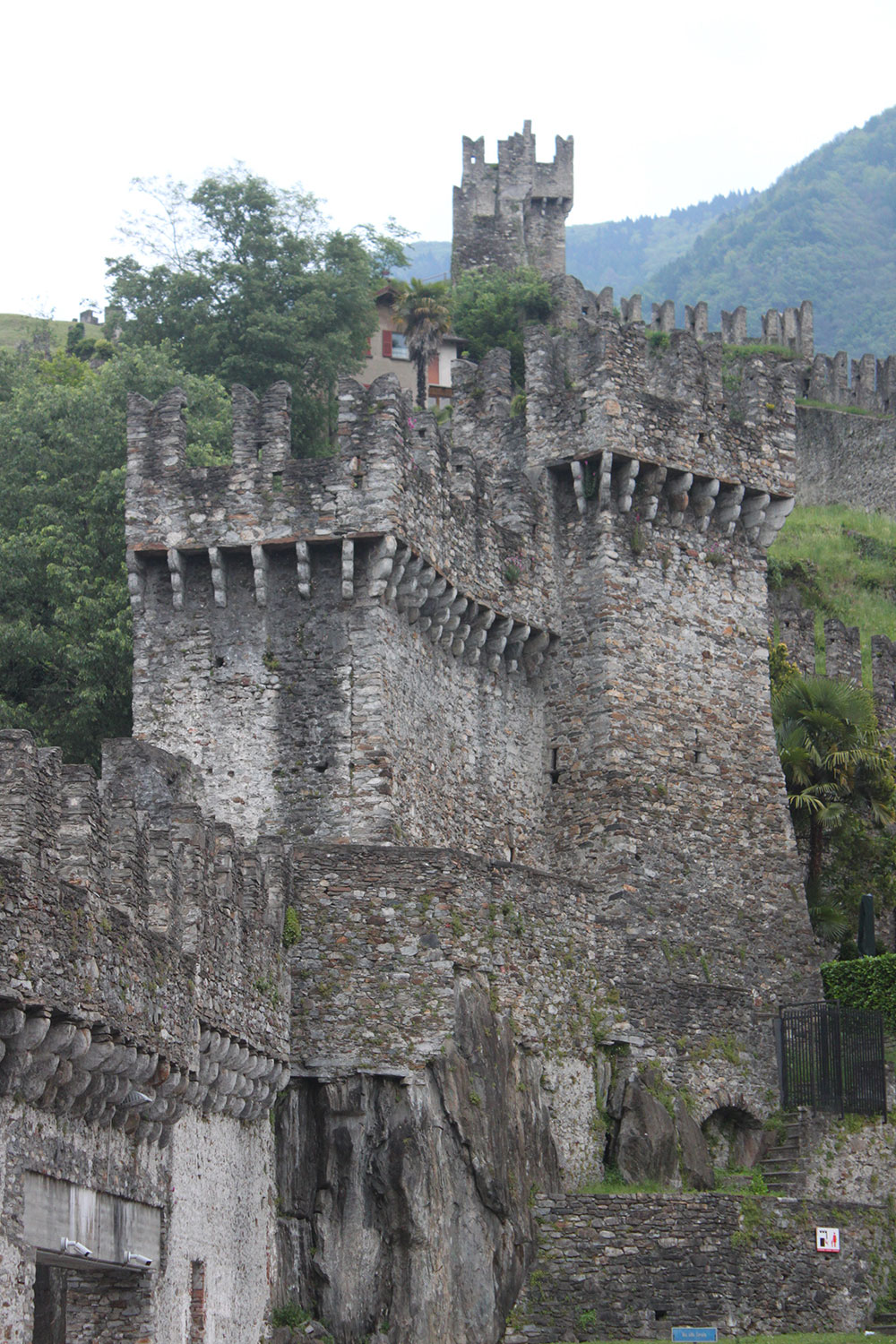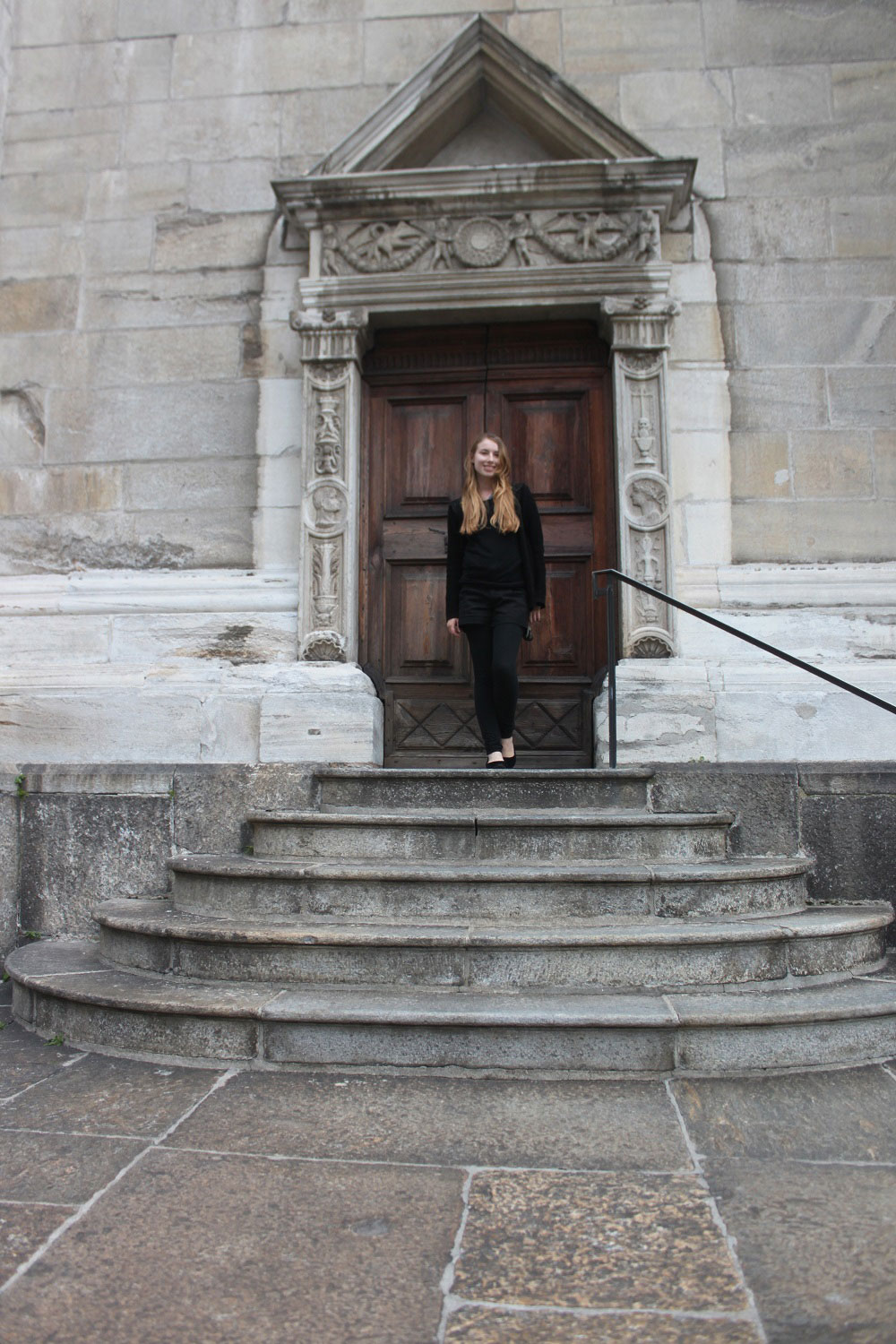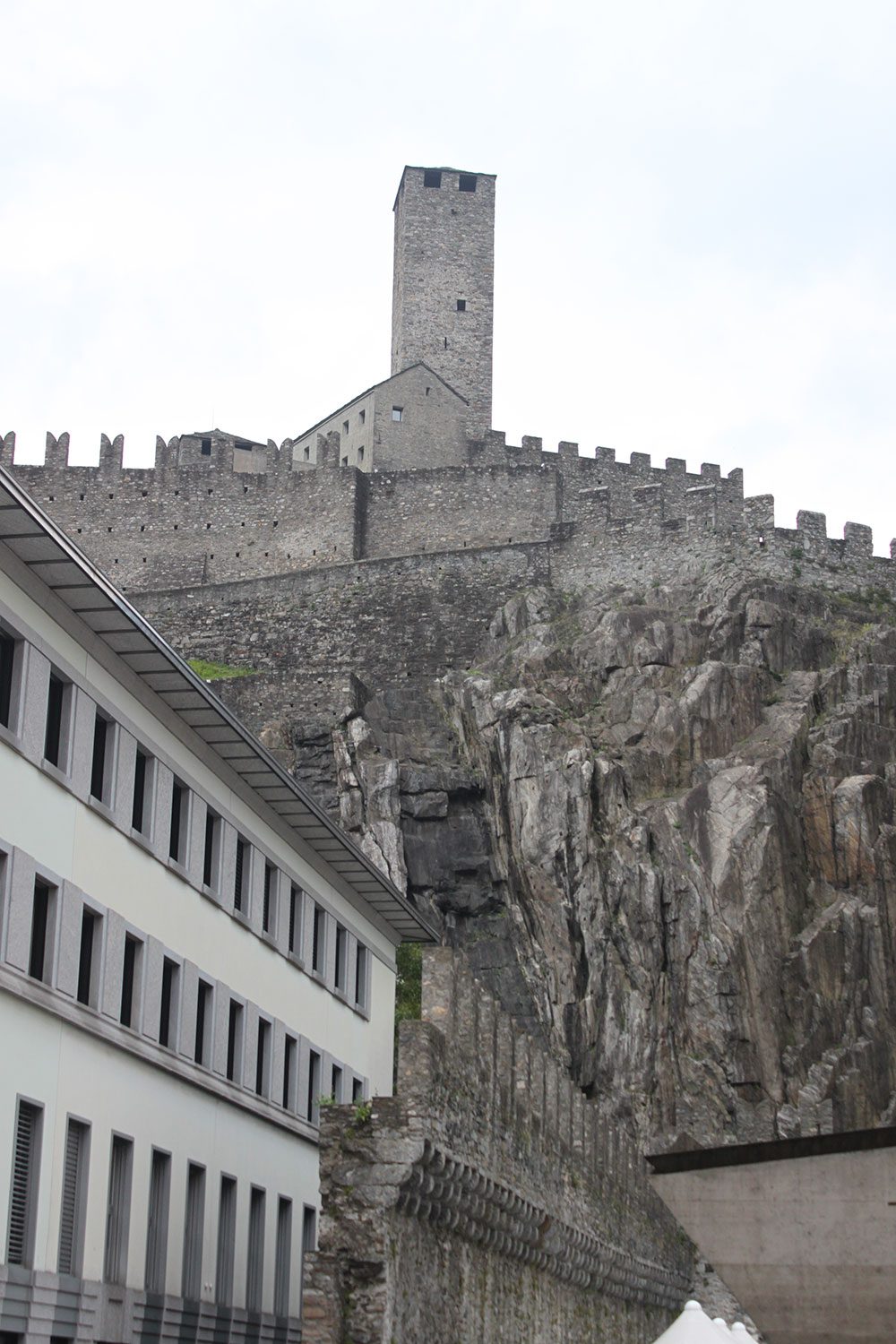 My last stop was definitely my favourite: Bellinzona, a town that dates back millennia. The town is known for its three castles: Castlegrande, Castello di Montebello, and Castello Sasso Corbaro. I got to see all three castles but because I saved this place for last, I didn't get to visit them fully. I thought I wouldn't be interested in touring them but honestly, when I got there I saw how big and beautiful the castles were and wanted to learn and see more of them.
Castelgrande is the main castle, which sits on a hilltop overlooking the entire town – including the other castles! You can go inside, and one of the town's main squares is just at the foot of the castle. When I was there, it was being used as a small music festival. The site itself dates back a whopping 7,000 years (amazing!) and the current castle you see today dares from the 1200s-1400s, with additions later on.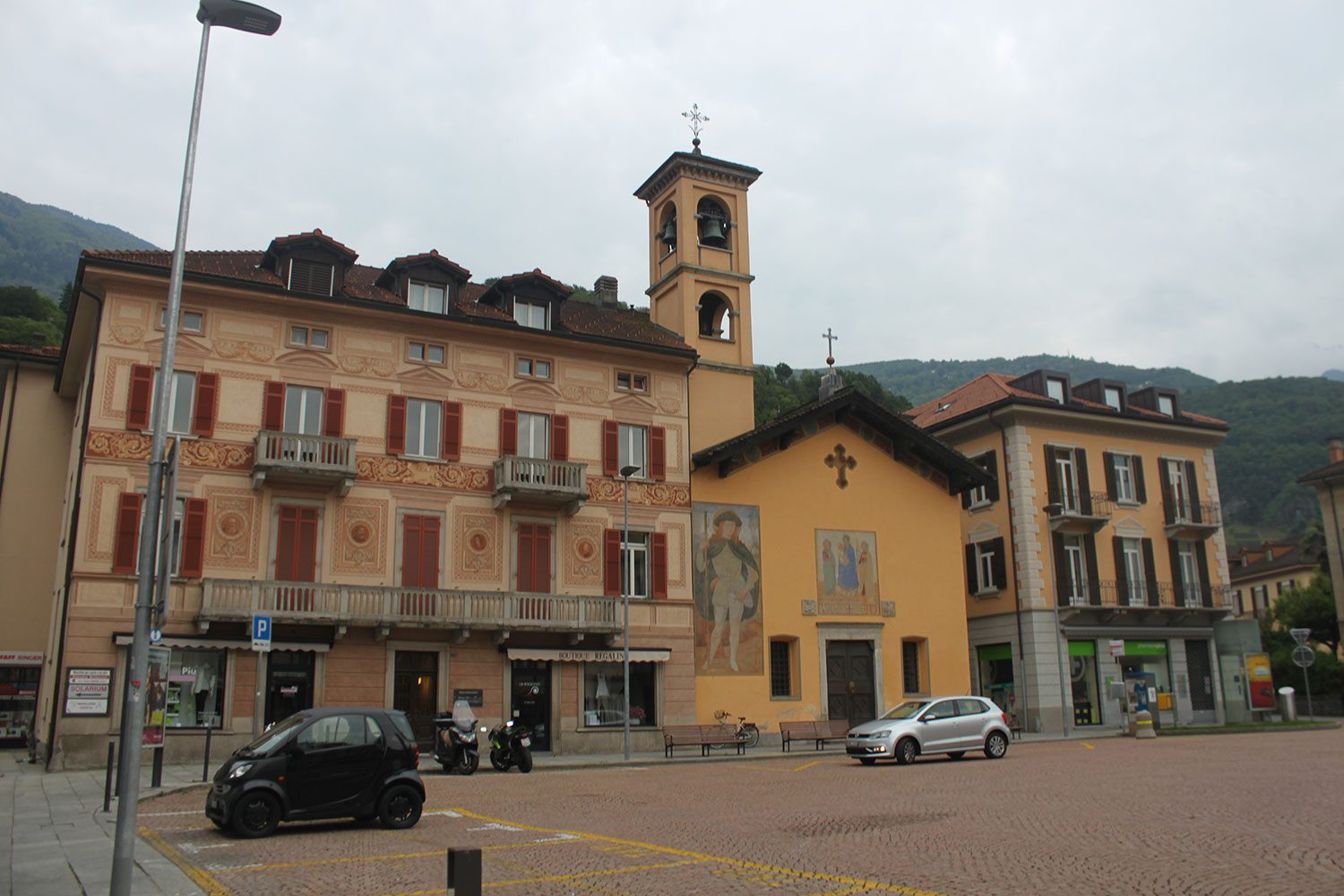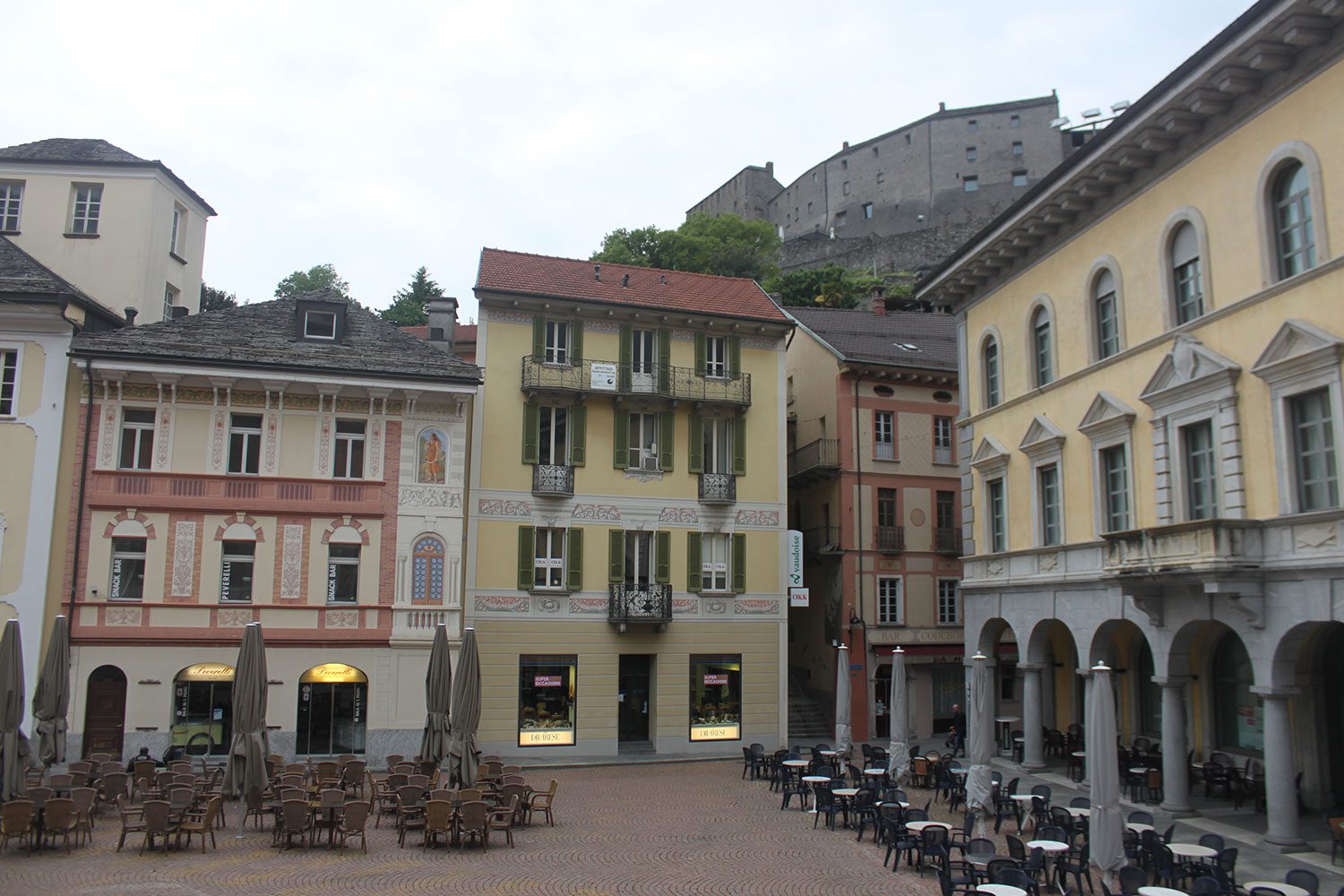 You can visit and go inside Montebello Castle, and visit the castle grounds when it's closed. This is the castle pictured above and it also dates to the 1200s. You can also go inside the third hilltop castle, Sasso Corbaro Castle. This is the newest one, built in 1479. All castles are not as pristine as the day they were completed but they're fairly well preserved. They also look so much bigger and forbearing than in the photos, which gives the town a sort of magical, old-time feel.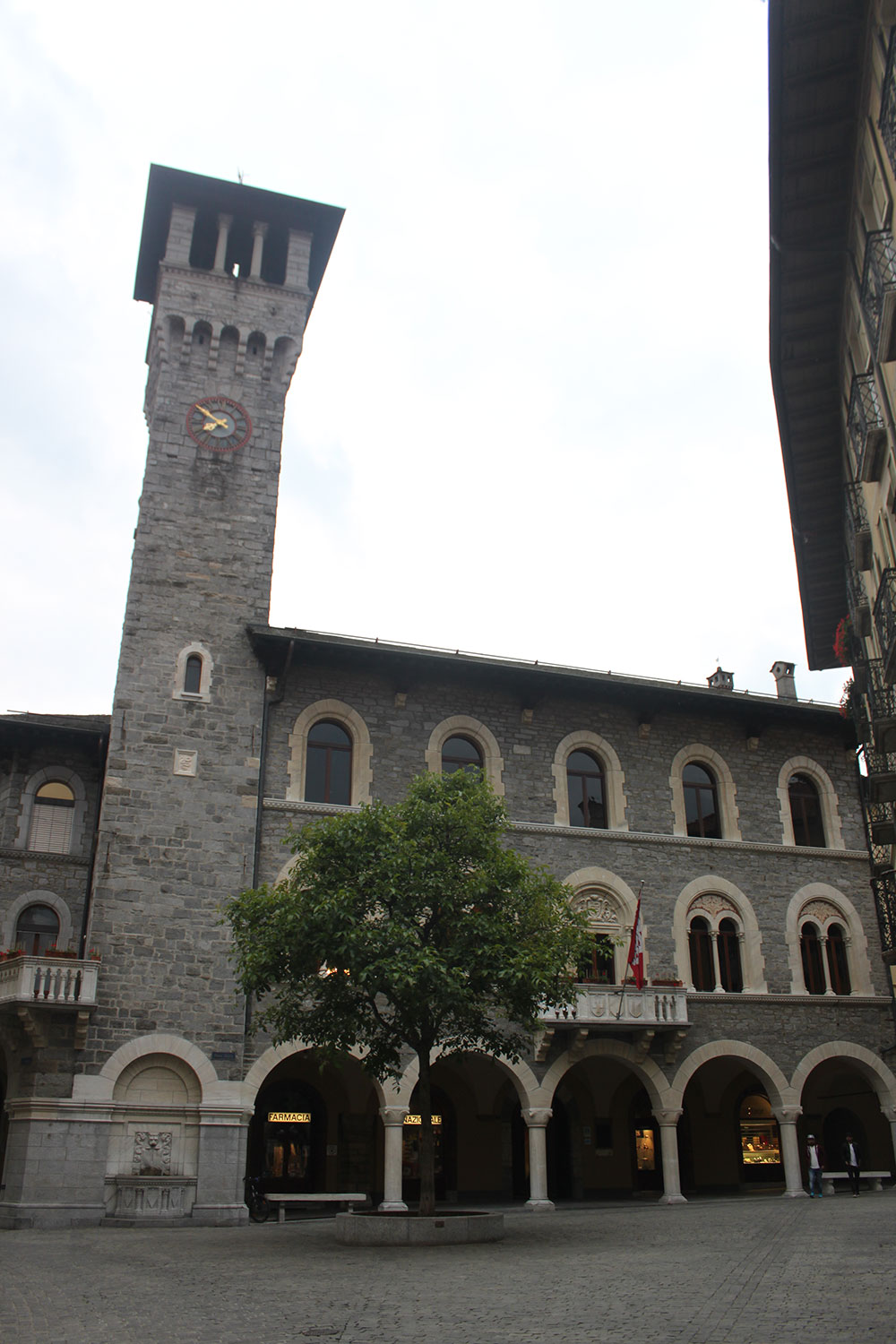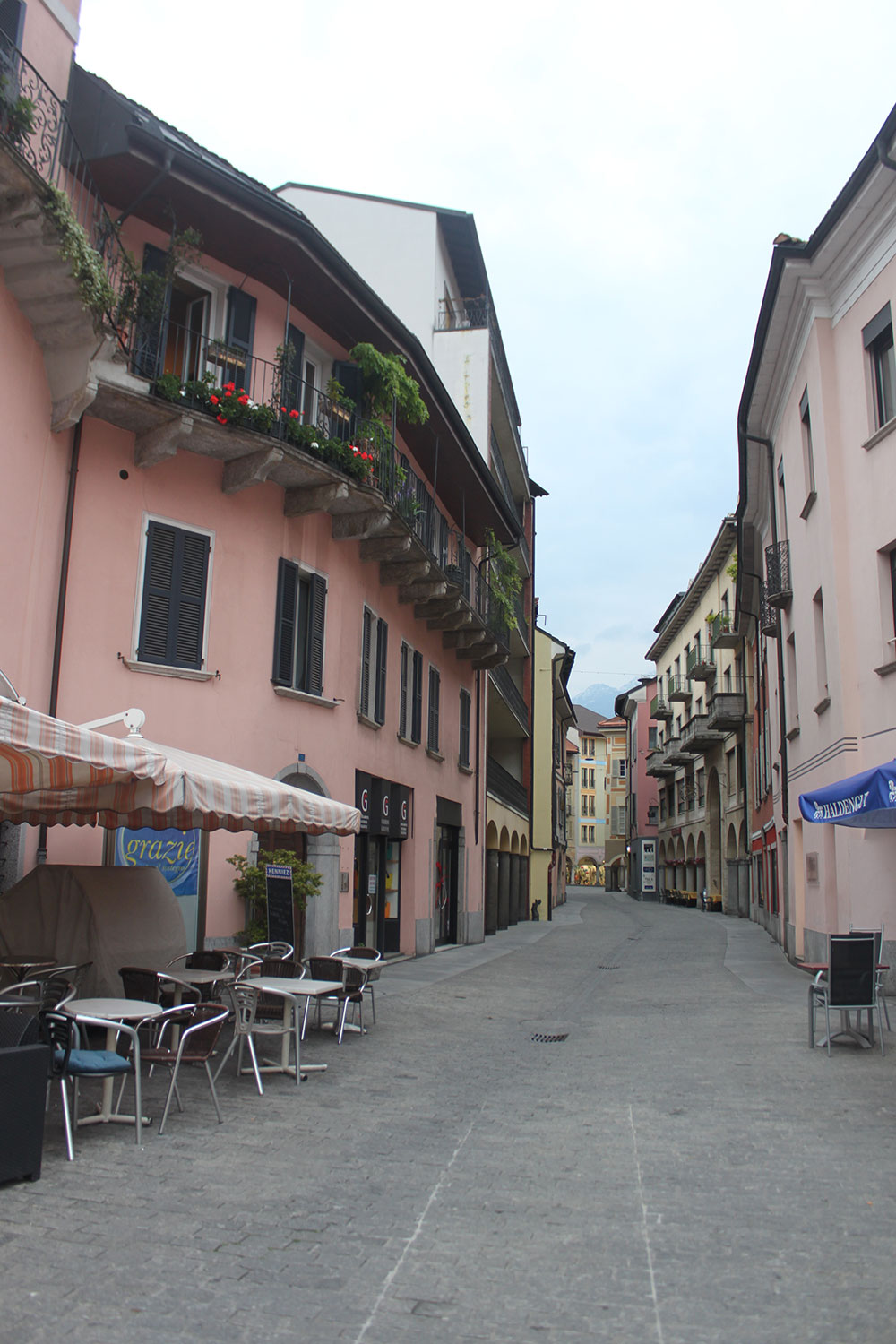 I also enjoyed the town itself. It's very cute with some elegant and organised architecture, and of course some beautiful town squares. The main one seems to be Piazza Independenza but I really enjoyed Piazza Collegiata in front of the Collegiate Church of Saints Peter and Stephen. Bellinzona is a fun place to explore and you can actually spend about an hour or two just wandering the streets and admiring the sights. The architecture has a tonne of great sculpture and detail, and there were so many more small shops rather than expensive chain stores. The location in the Alps also makes the scenery incredibly gorgeous.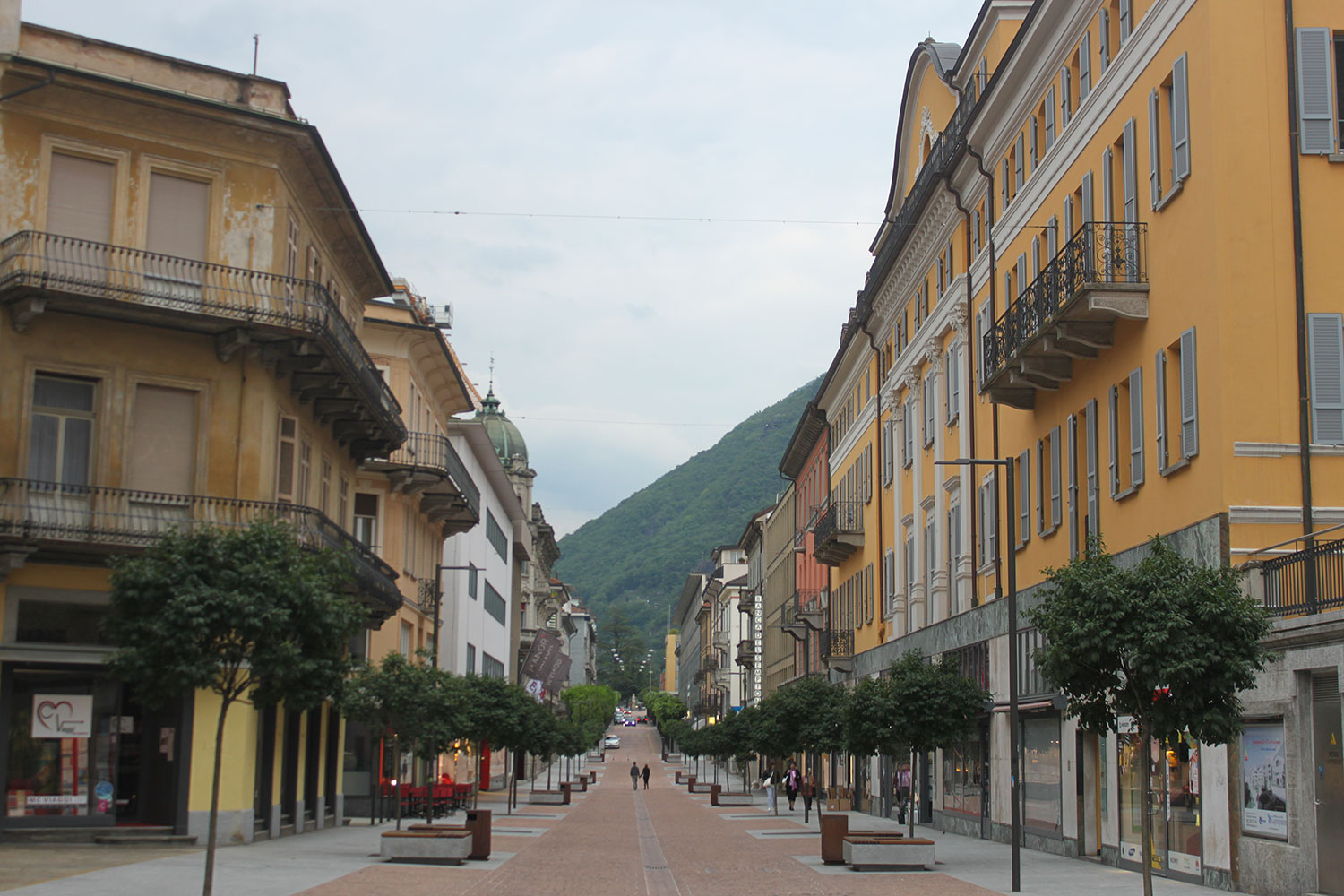 My honest opinion? Ticino is very beautiful but it would appeal more to the luxury traveller, or even the backpacker who'd like to explore the region for its nature and many mountains. I really liked Bellinzona and would recommend that history lovers start there, then maybe move onto Lugano to eat or Locarno to wander around. Or just spend the day exploring Bellinzona.
Have you ever been to Ticino? What did you think? What are some places you'd recommend visiting?
Pin This for Later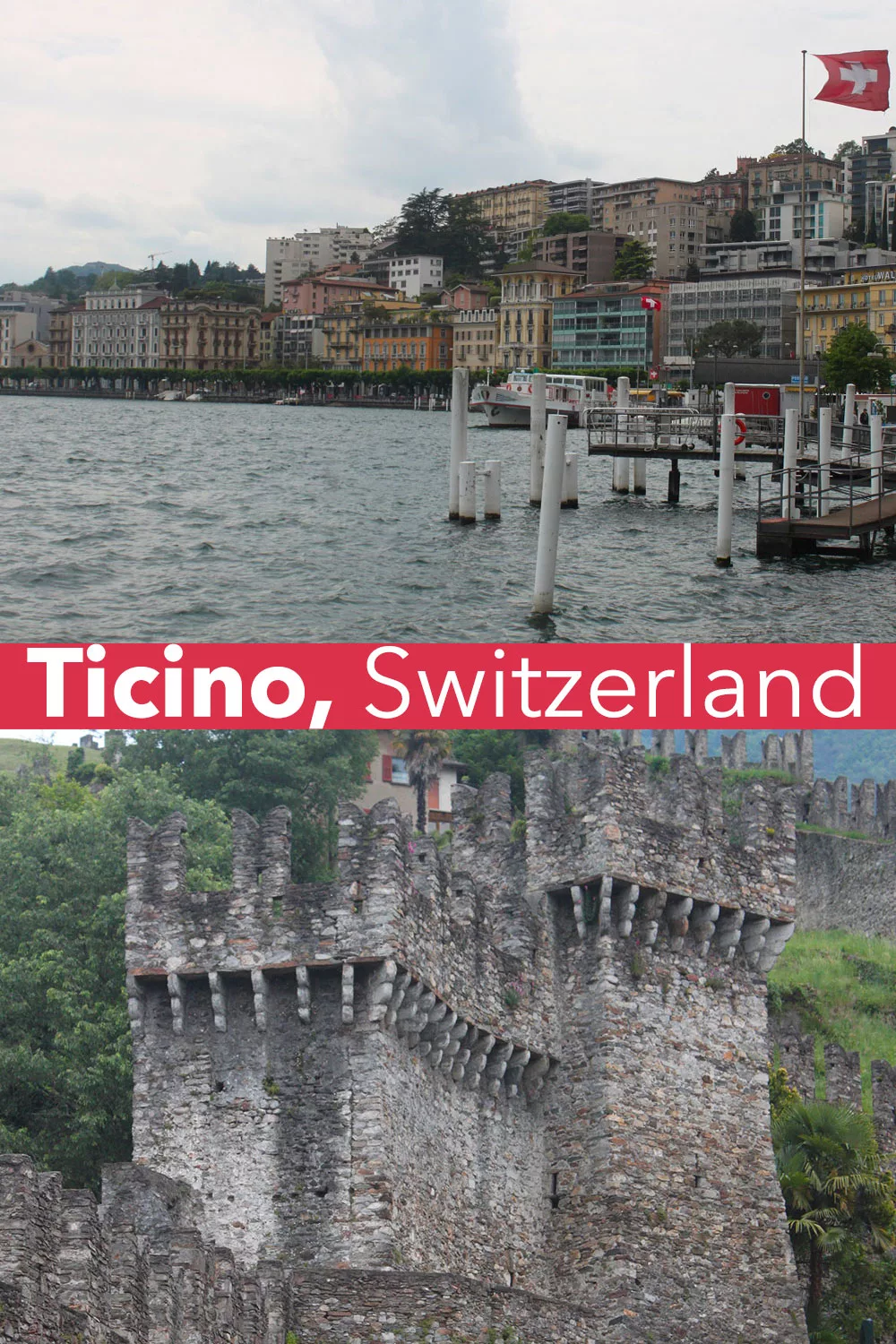 Please note that this post may contain affiliate links. These are at no additional cost to you but I receive a commission if you make a purchase through the link, and the commission helps me run my blog. Thanks for your support!
Tags:
bellinzona
,
europe
,
locarno
,
lugano
,
switzerland
,
ticino
Sharing is Caring
Want to support me?
Buy me a Coffee