The Breathtaking City of Edinburgh – Things to Do & Travel Guide
Originally published on Friday, June 1, 2018
Of all the places I've been, Edinburgh, Scotland is one of those cities that makes me relapse into love every time I hear of it. Filled with history, architecture, and never-ending activities, Edinburgh is an absolutely wonderful city that I feel is underrated in that relatively not many people visit it.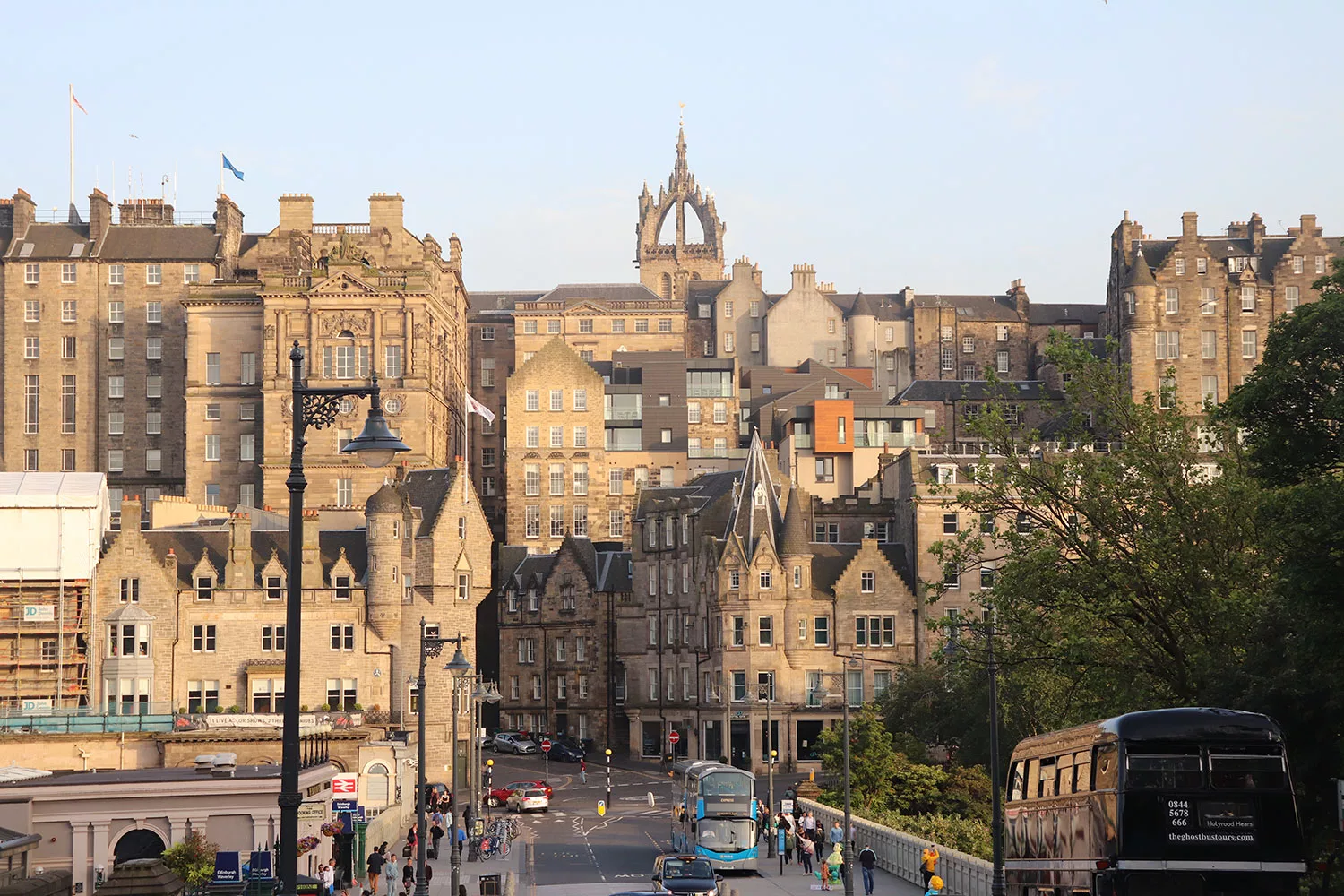 Some of Edinburgh's History
The history of modern Edinburgh goes back over 1,000 years, and you may have heard that the castle itself is perched atop volcanic rock. It's easy to see how this position would've been advantageous for safety and warfare. The castle was built around 1100 AD and, as with castles, was edited over the centuries till it became what you see today. The town descended from this castle, a plan you can still see today, and many of the buildings that are in Old Town date to the medieval ages, the 1400s-1500s. You can learn about the grisly history of Edinburgh on a ghost tour, but living conditions became so awful that the city was revamped in the mid-1700s, creating New Town across the gorge. While visiting Edinburgh, you will notice the medieval heritage of Old Town and the Georgian style of New Town quite easily.
Edinburgh, as the capital of Scotland since 1437, was the centre of many a dispute between the English and Scottish. It is notably where many Scottish royalty resided, including Mary Queen of Scots and King James VI.
Visiting Edinburgh Today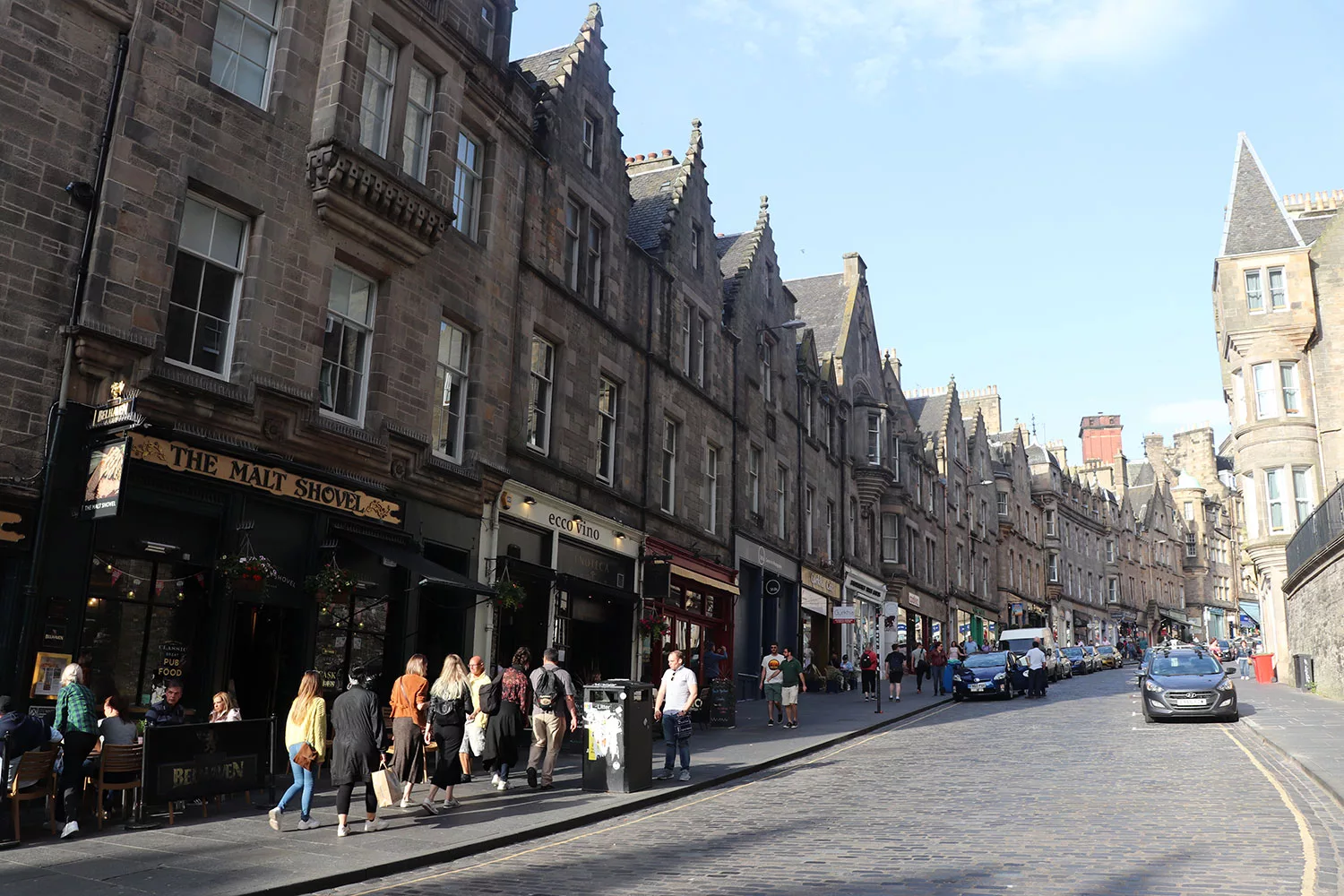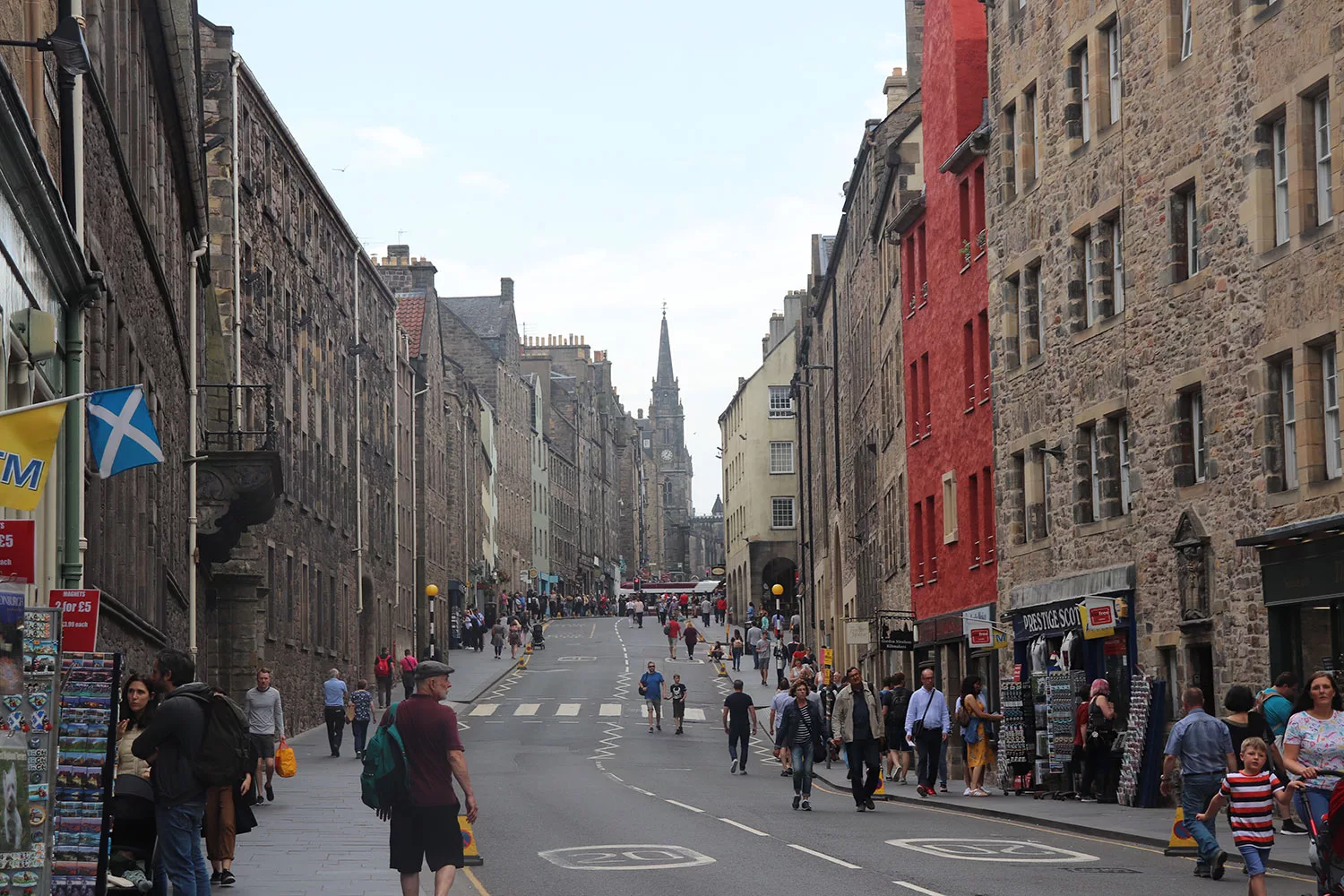 First of all, the architecture is stunning. The city is perched on a very hilly area and the stone buildings that date anywhere from medieval times, to the Georgian era, to the modern day, they all sit on layers of the city like the hill formations weren't even a challenge for the architects. It all blends so beautifully.
People give Paris praise for its Haussmann architecture but Edinburgh is so beautiful in the same regard. It seems a bit intimidating at first but once you learn how to get around, it's not too difficult to navigate. Just walking around and seeing everything there is is amazing. Scotland isn't known for its cuisine but the sheer amount of vegetarian food offered, including vegan haggis, is fantastic. Not to mention that the bar scene is great, as well. I'm not a clubber but there's certainly a good number of bars to visit and make friends at. There's also a decent amount of local shopping to be had in Edinburgh.
Note that Edinburgh is divided into two main areas, divided by Princes Street Gardens and the train station: New Town and Old Town. Old Town is more medieval and has a majority of the tourist attractions. New Town is more Georgian and has a lot more non-tourist shopping, eating, etc.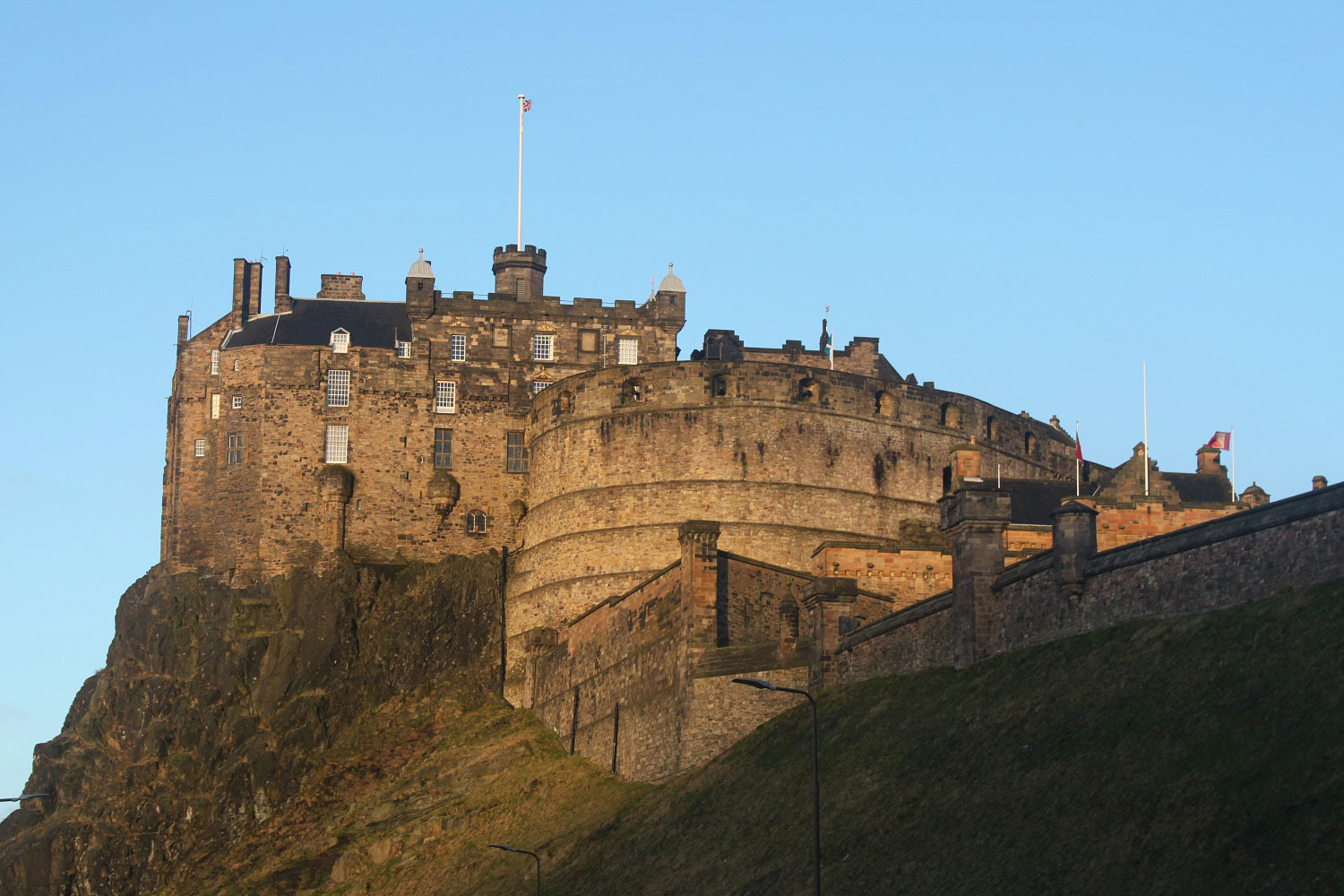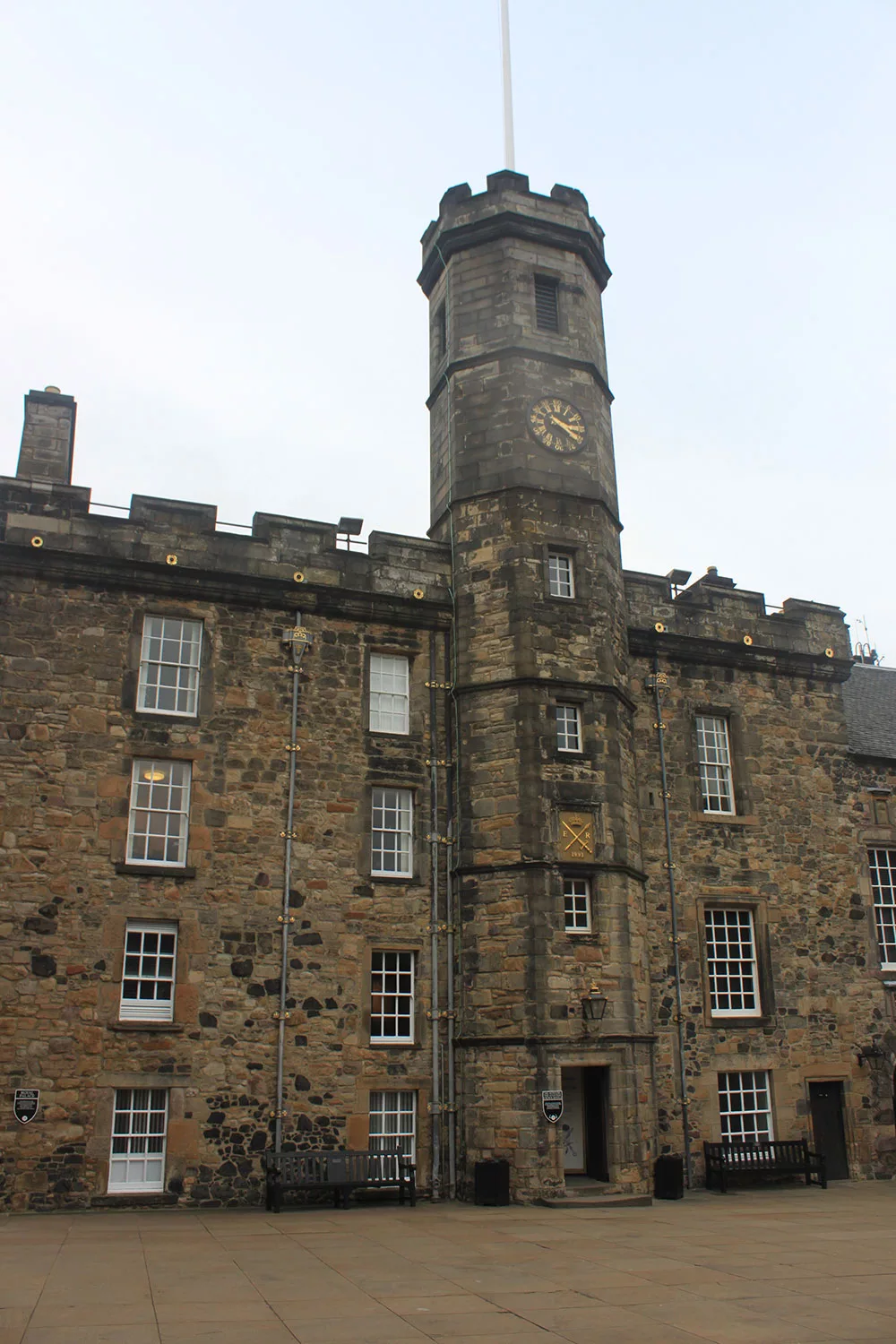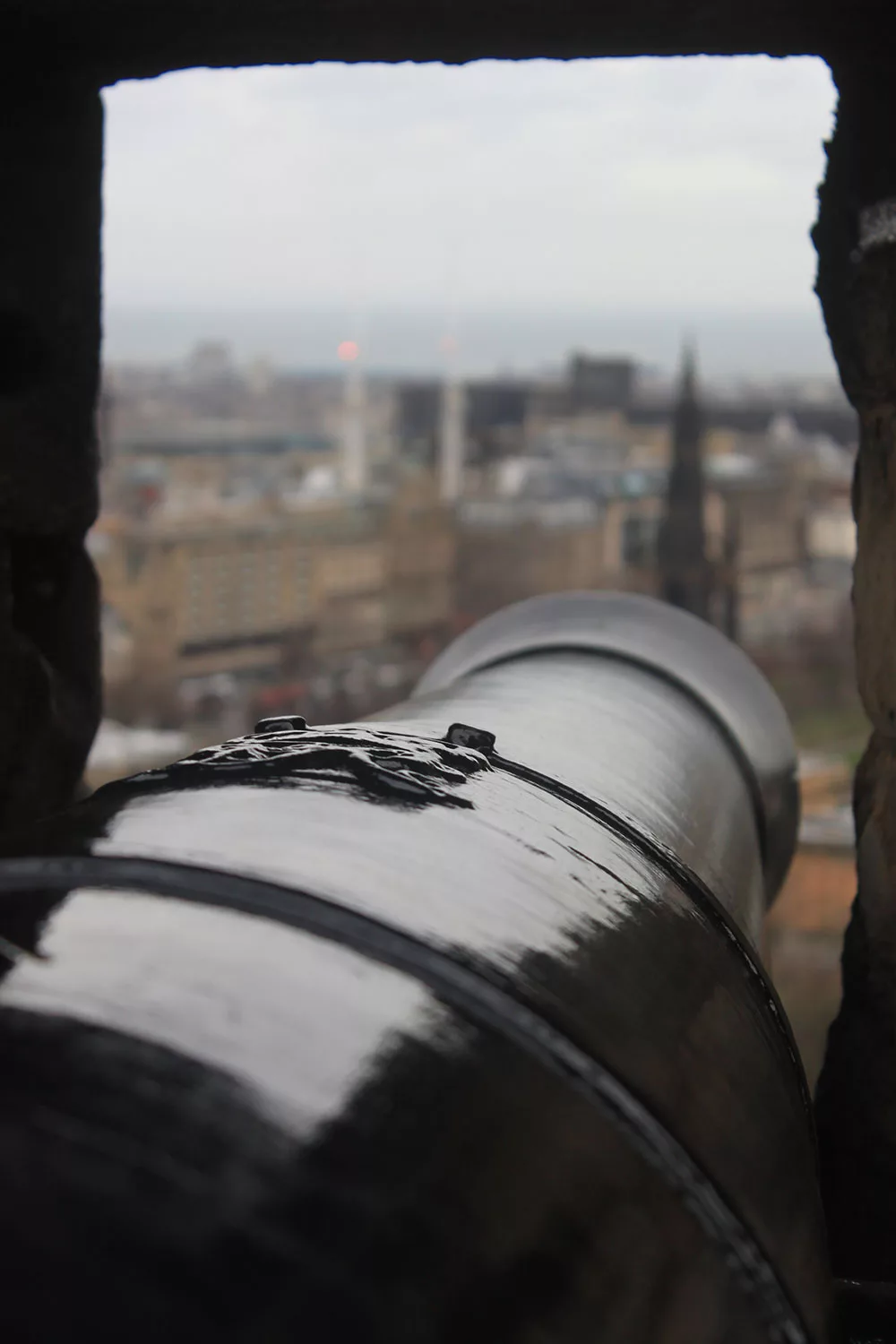 There's a tonne to do in the city, as well. Of course Edinburgh Castle is the most popular, where you can still see the views that would make Edinburgh what it is today. The museum focuses more on military history rather than cultural history, but the castle is nevertheless the highlight of the city. However they do have some crown jewels, a banquet hall used by Scottish royalty, and an early version of the American flag. The oldest part of the castle can still be seen, St. Margaret's Chapel (dating to the 1100s), and you can go in only if your name is Margaret. If you do want to see everything, it can take a few hours. It's still a complete fortification.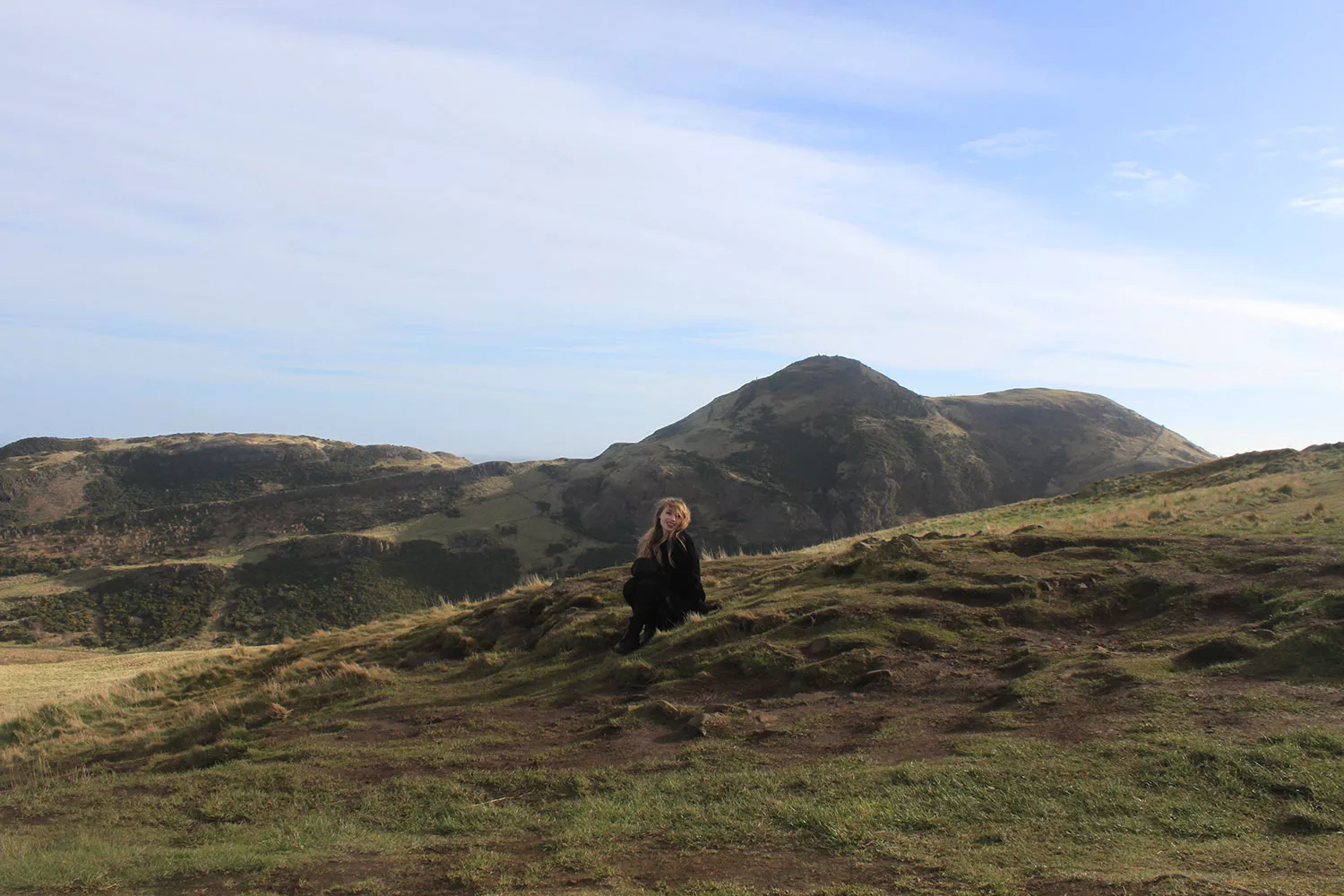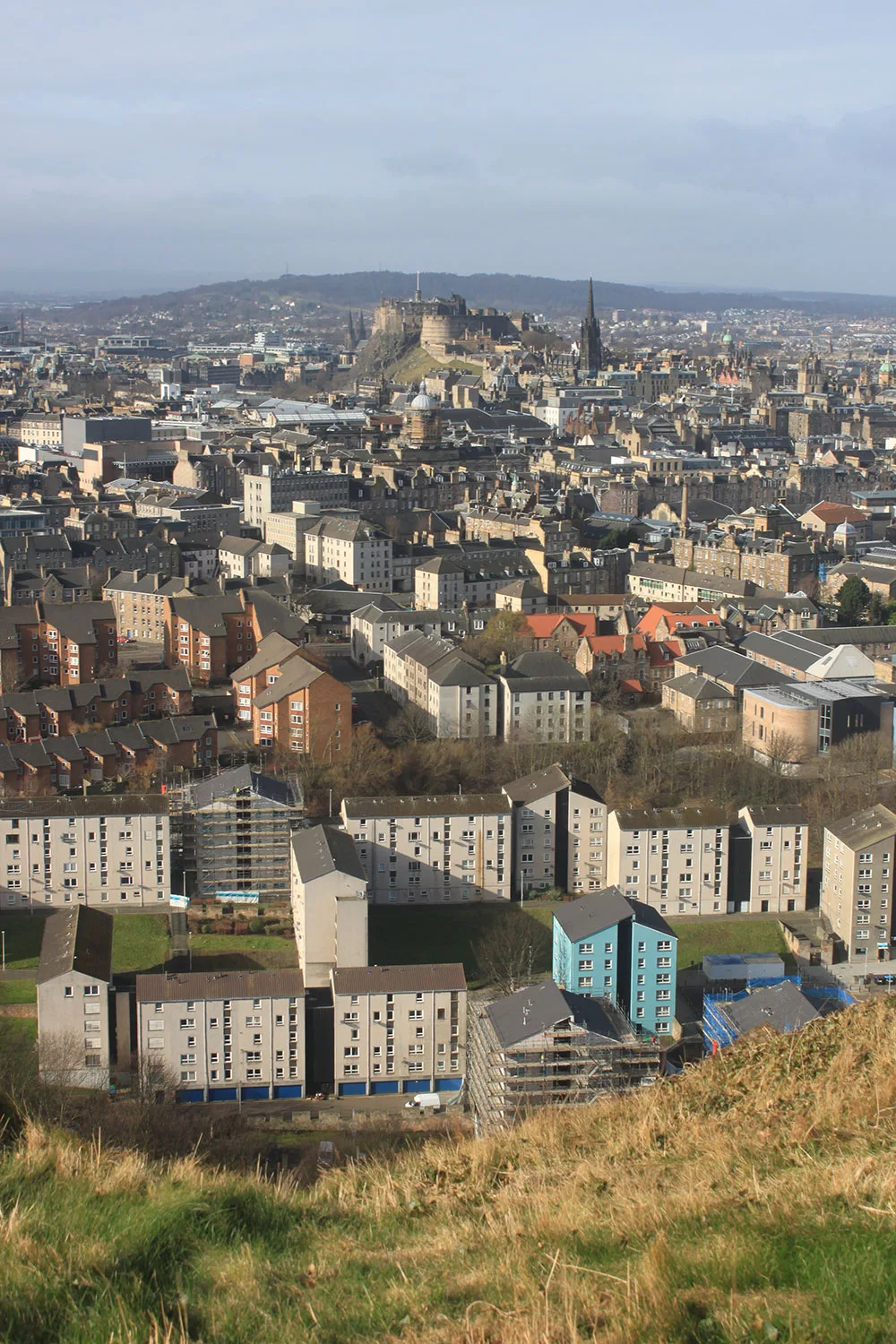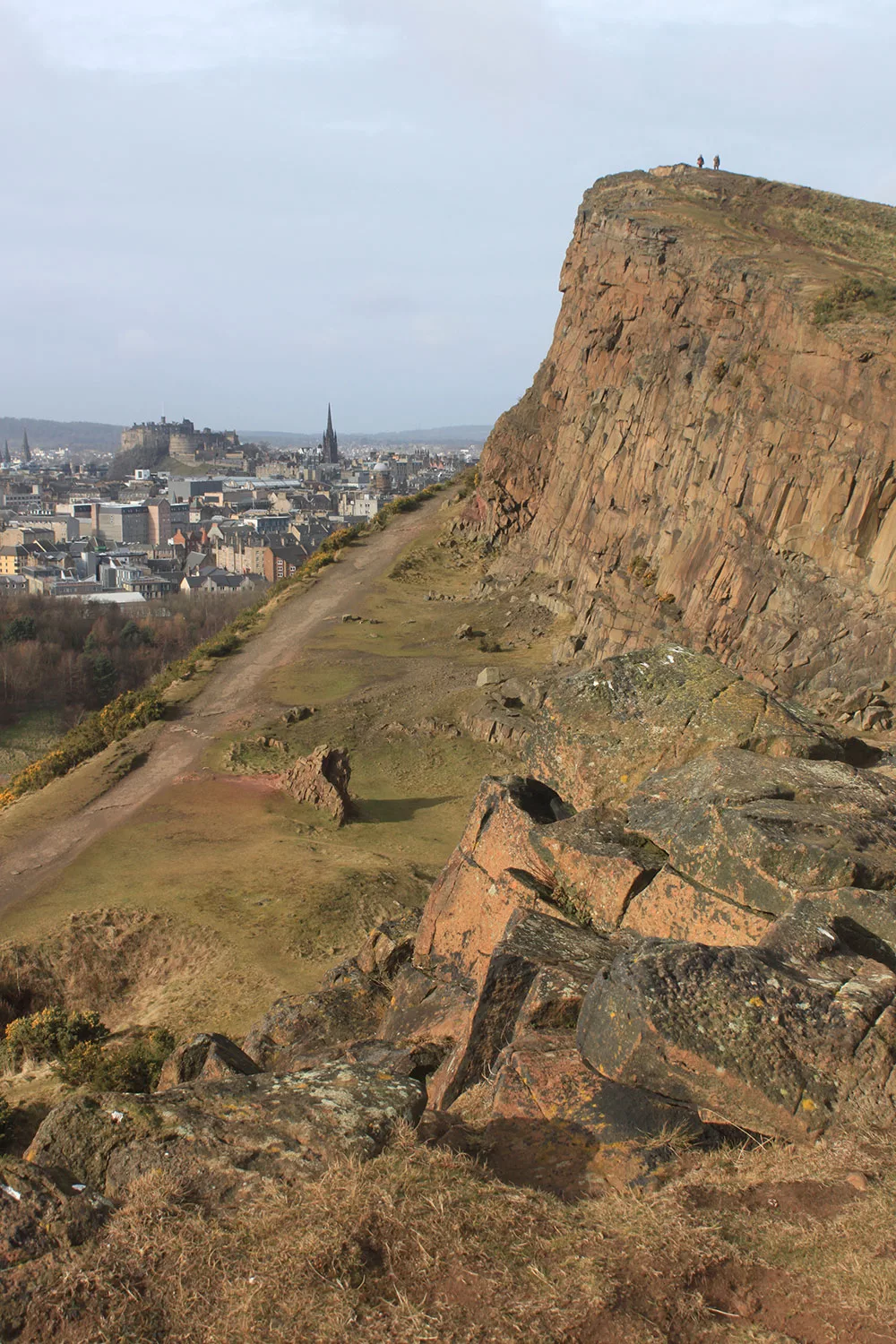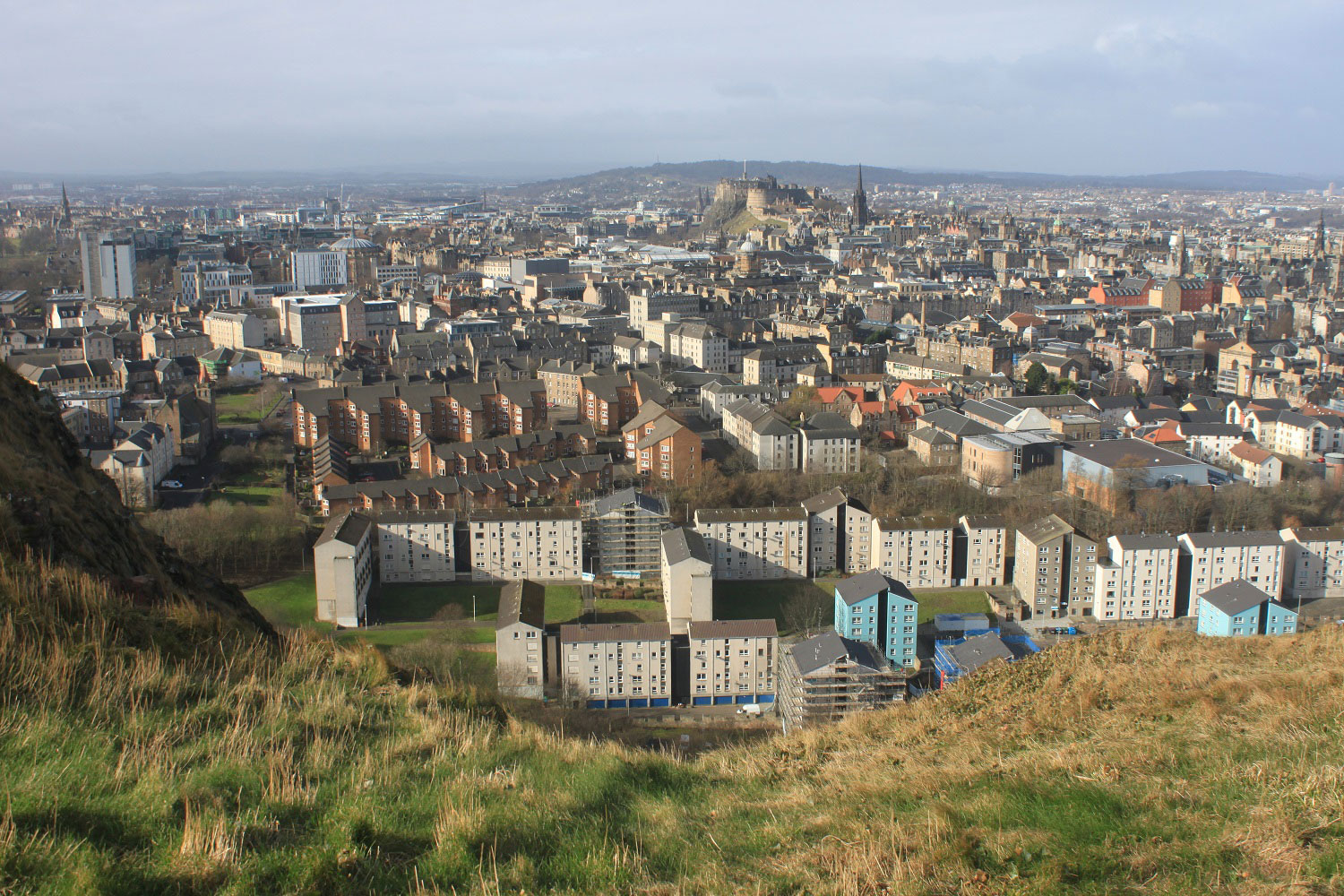 The view from King Arthur's Seat
Walking down the Royal Mile, a beautiful street, you can see St Giles' Cathedral and the Palace of Holyroodhouse. Behind the palace is Holyrood Park, which houses the legendary King Arthur's Seat, which is a beautiful and rewarding climb, though it's not easy as it has lots of wind and mud. You can also visit Calton Hill for some magnificent views of the city. I highly recommend seeing the city atop King Arthur's Seat and Calton Hill if you have the chance.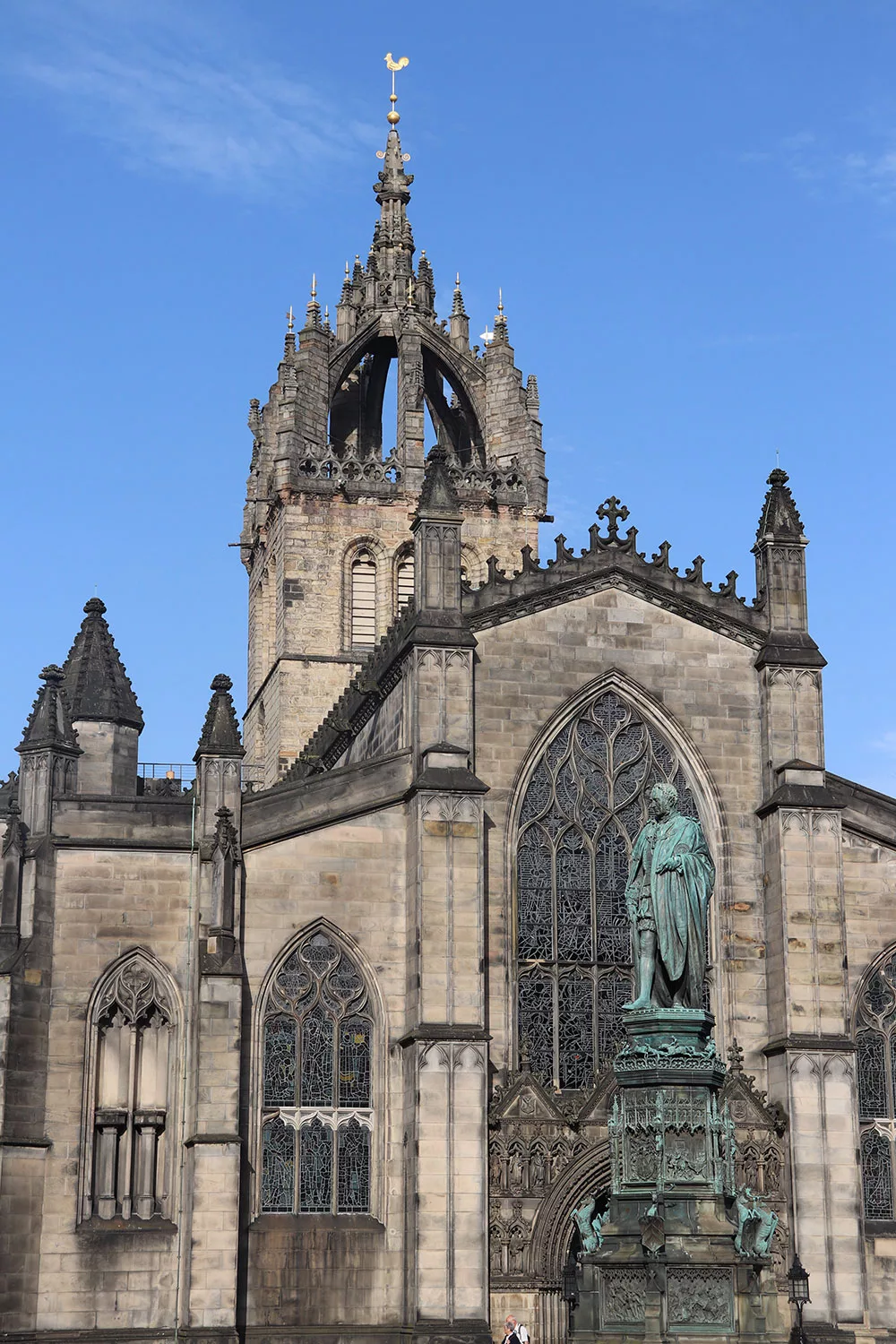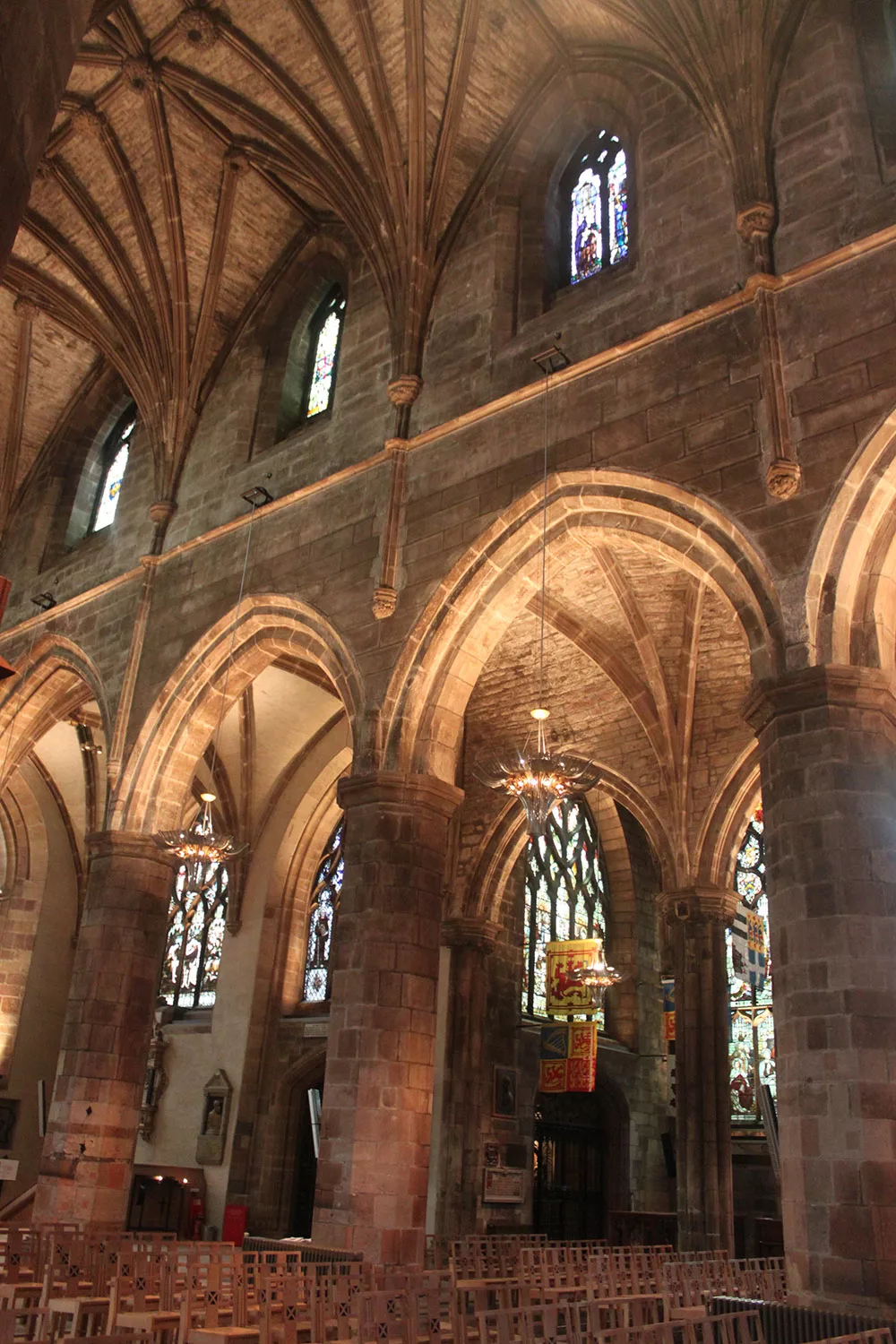 Some other things to do in Edinburgh include the
Scottish National Gallery
, the
Museum of Edinburgh
, the
People's Story Museum
, and the
Scottish National Portrait Gallery
. The galleries are very nice but a bit small. A favourite museum of mine is the
National Museum of Scotland
, which houses Greyfriars Bobby's collar and Dolly the Sheep.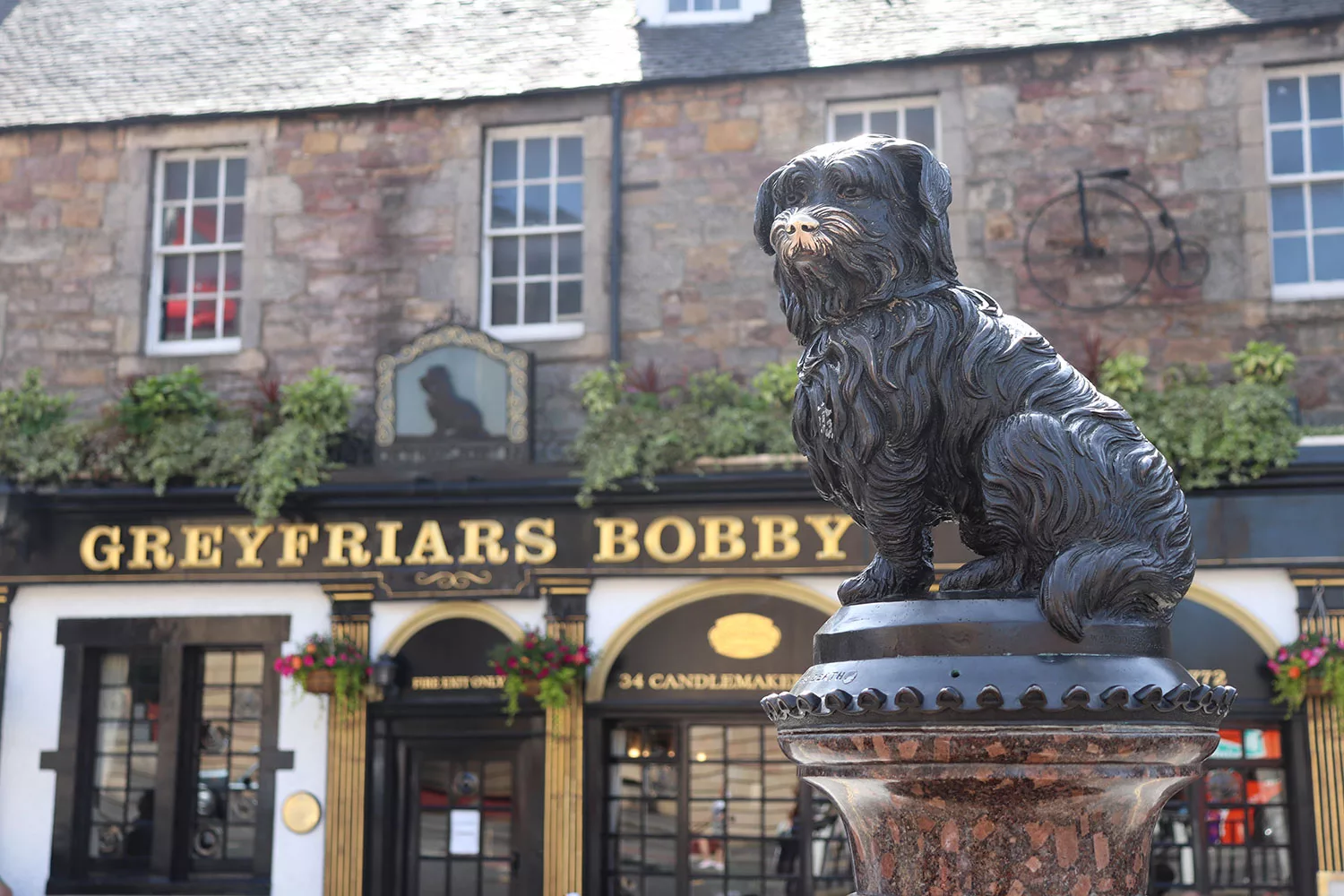 Greyfriars Bobby is a name you'll hear around Edinburgh. Legend has it that a man named John once owned a terrier named Bobby. John died and was buried in Greyfriars Kirkyard (the name of a graveyard) and Bobby sat by his grave every day. This dog lived a long time and spend 14 years sitting by the grave of John. His story is extraordinary but also a reminder of how faithful and loving dogs can be.
Camera Obscura
is another really popular tourist attraction that we found fun. We also wanted to see
Real Mary King's Close
but unfortunately advanced tickets were required as they sell out quickly. At Real Mary King's Close, you can go underneath the city of Old Town to see the structures that these centuries-old buildings were built on top of. We were disappointed we didn't make it because it sounds like a great time!
Of course Edinburgh houses several of its own citizens so there's also a tonne of theatres, restaurants, tea houses, and more to keep occupied with.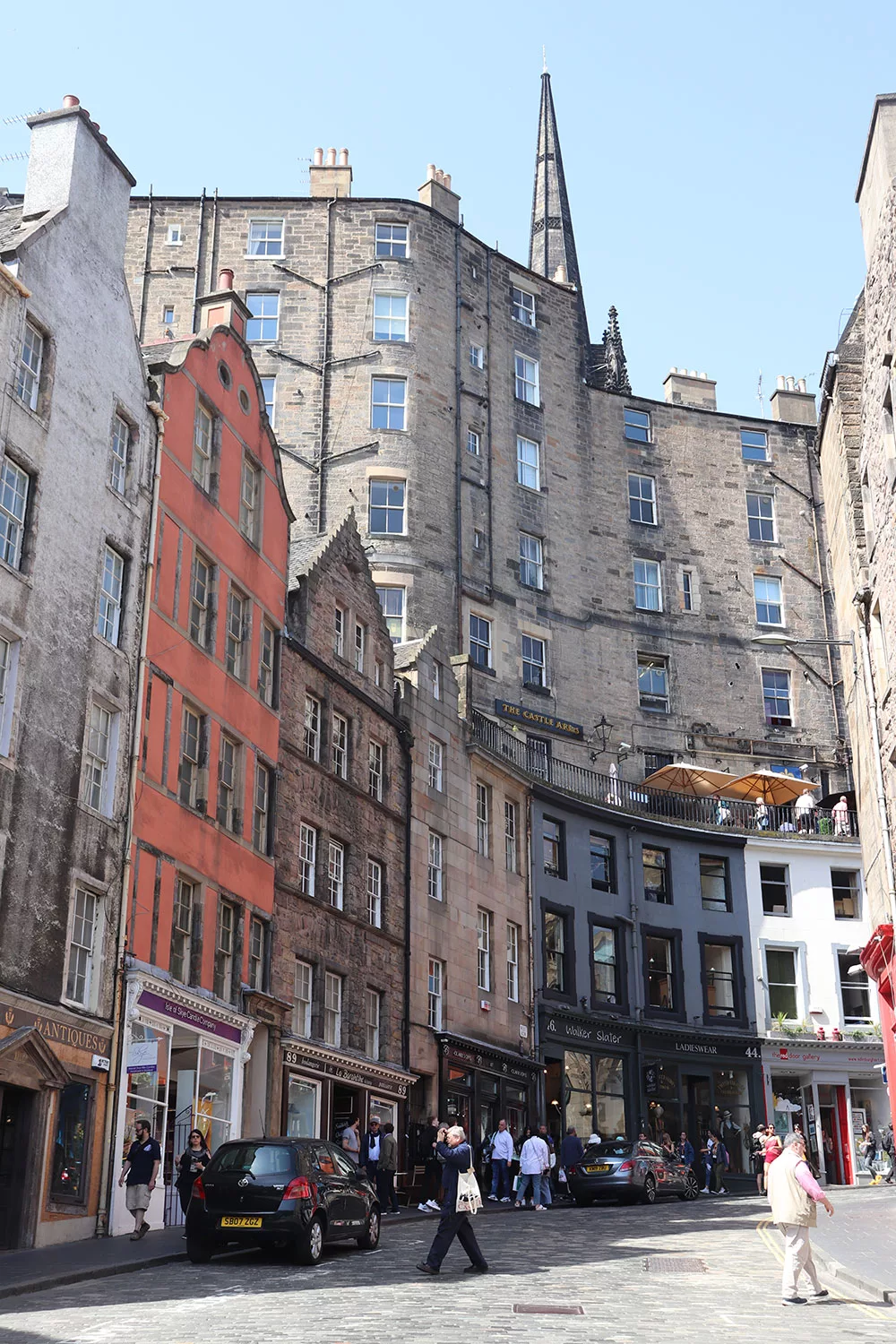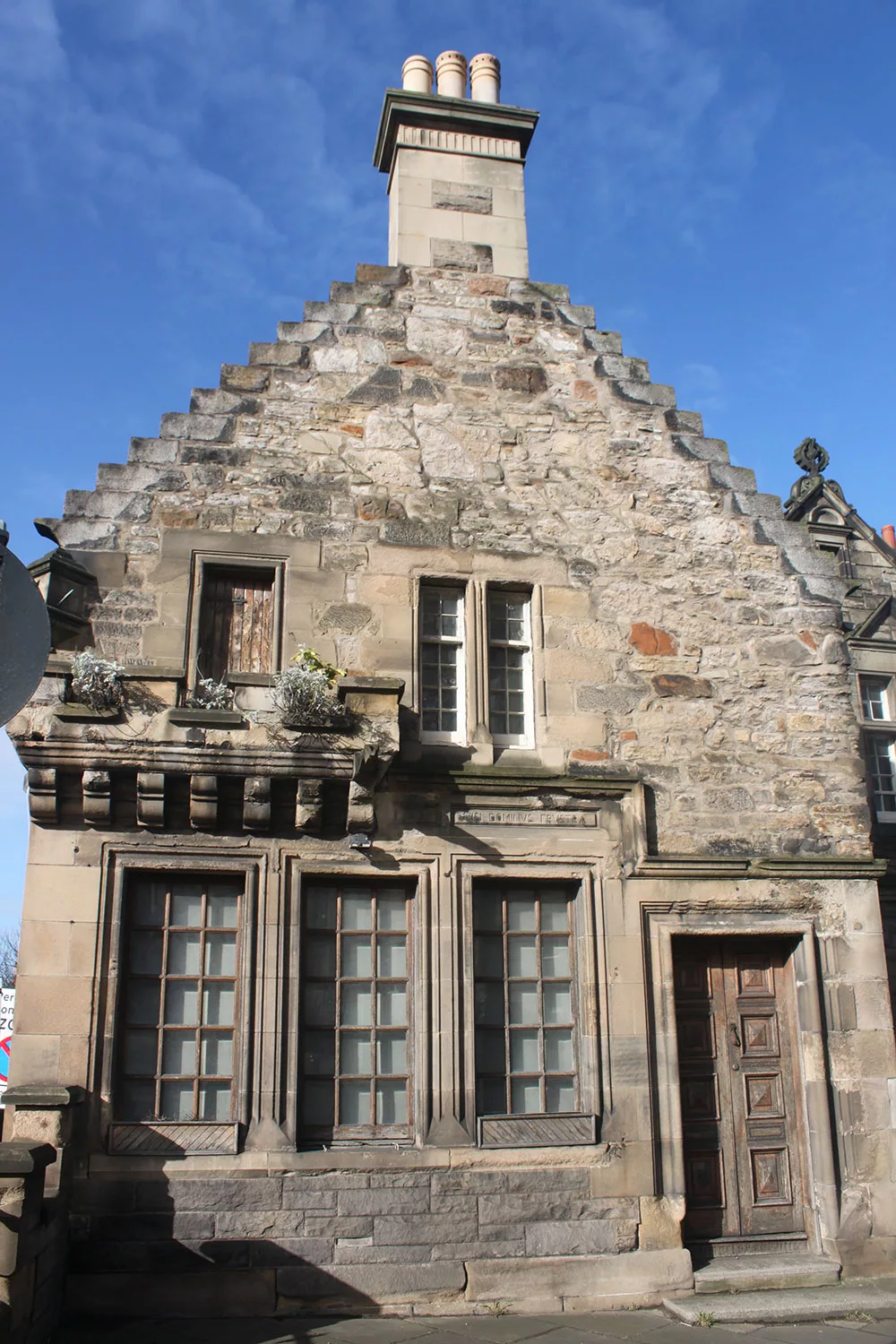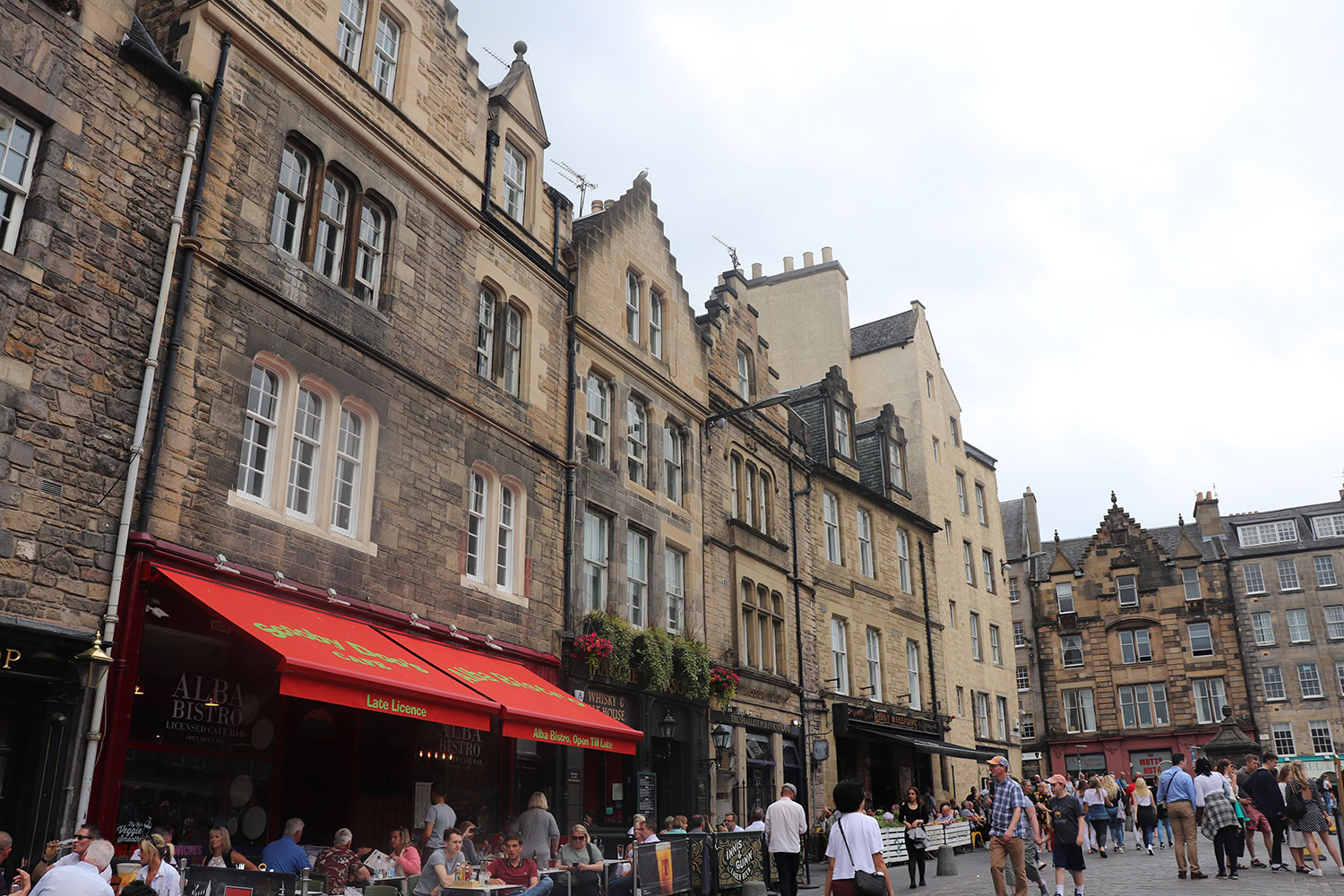 Edinburgh is absolutely steeped in history, and the residents are proud of it. I definitely recommend getting a guidebook on historic sites in Edinburgh and/or taking one of their many tours. You can walk right by the John Knox House, Witches' Well, and Queen Mary's Bath House without knowing their significance. Edinburgh also has a lot of ghost tours, which are pretty fun. The city is also known as being one of the world's most haunted.
Graveyards are a weird place to put on a list to see, but the aforementioned Greyfriars Kirkyard is very beautiful in a morbid and curious way. Also be sure to visit the incredibly cute area of Dean's Village, which also dates back centuries.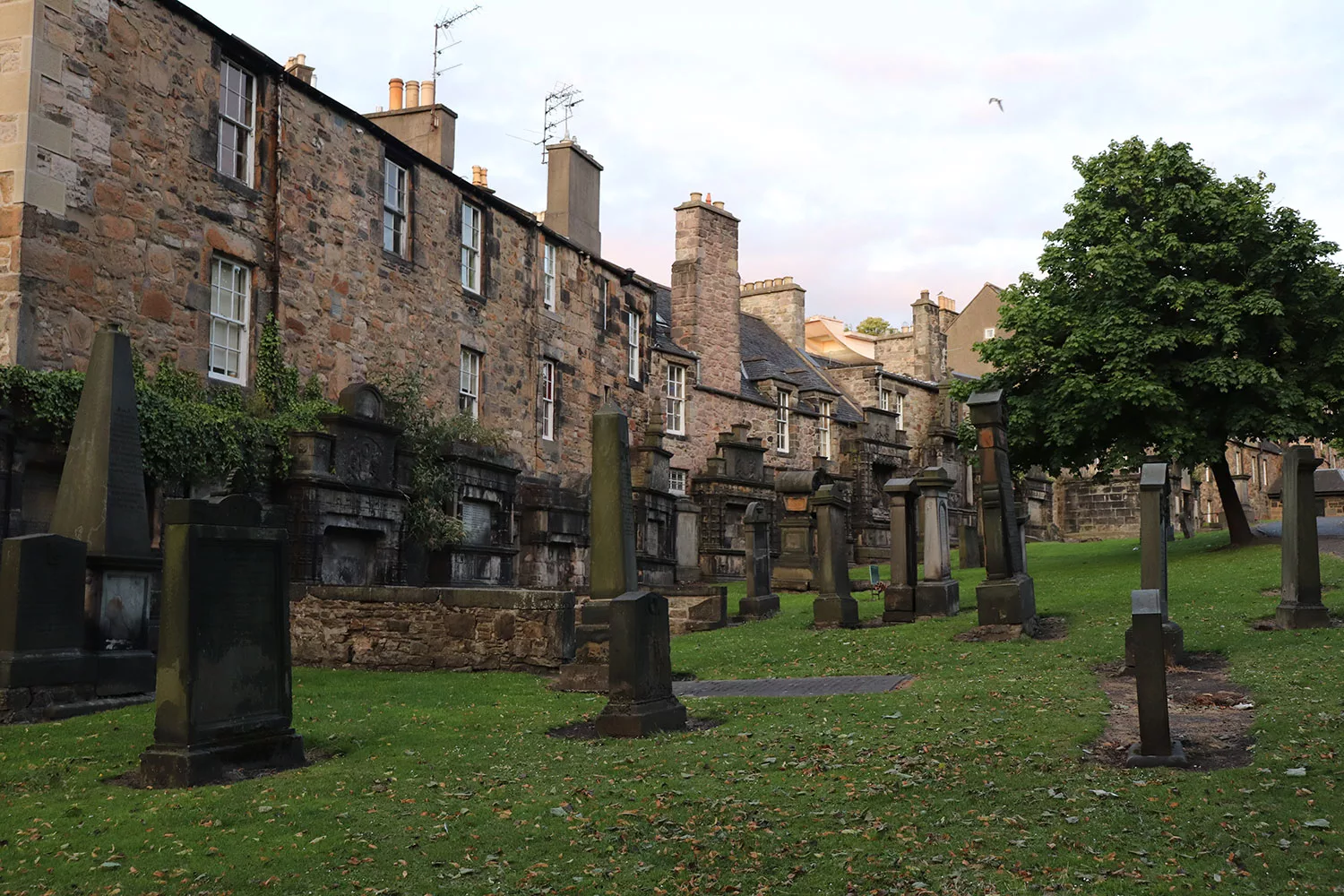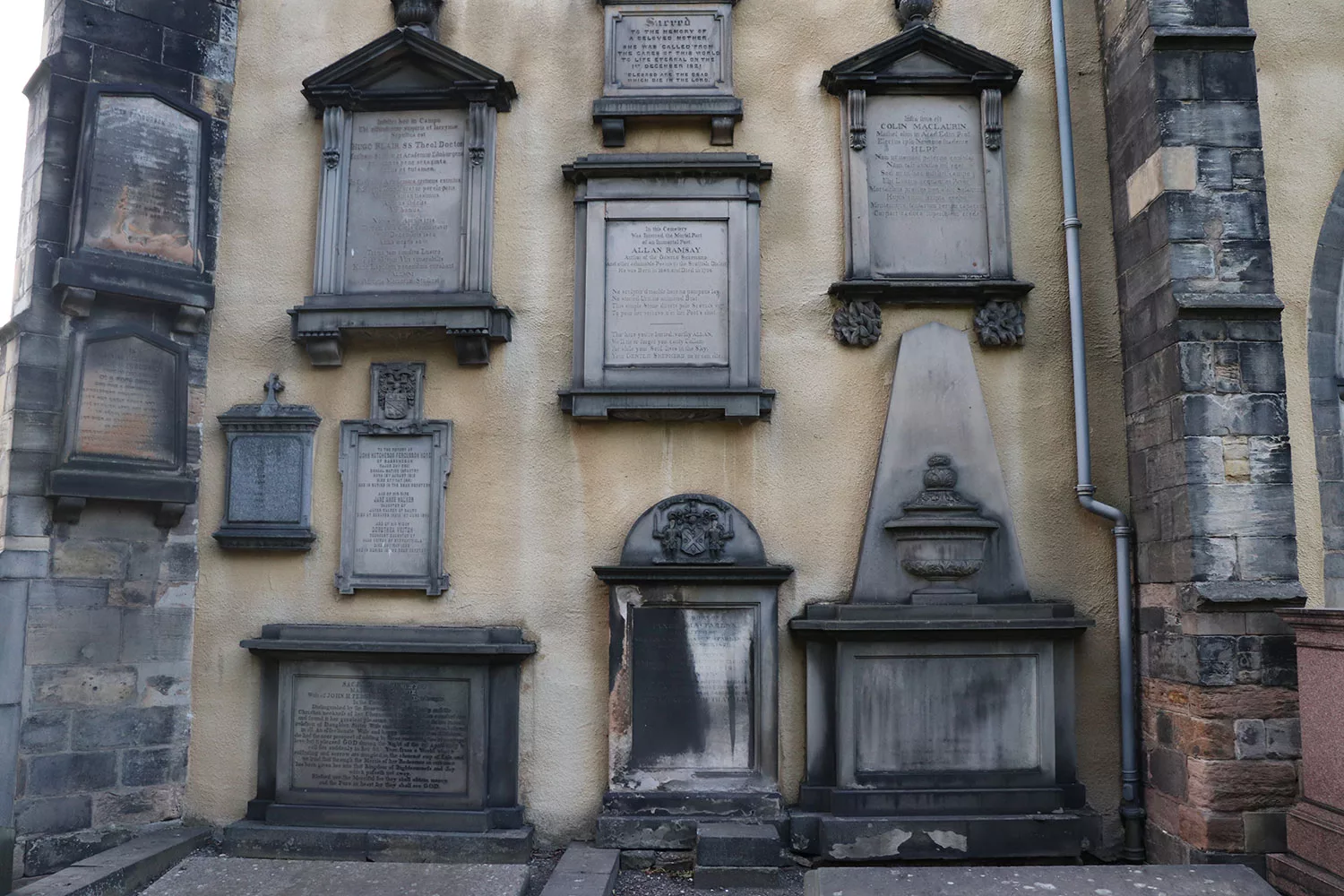 Any other Potterheads here? You might look at George Heriot's School and think it looks like Hogwarts – because it inspired Hogwarts! Harry Potter started in Edinburgh. J.K. Rowling sat down at Spoon and the Elephant House to write the first book in the series, and a lot of the movies are filmed in Scotland. I was actually lucky enough to just stumble upon the restaurant and my inner fangirl exploded when I learned that Rowling herself had started the series there. And to top it off, the food was quite delicious. I wrote a blog post on several things to do in Edinburgh that are Harry Potter-related.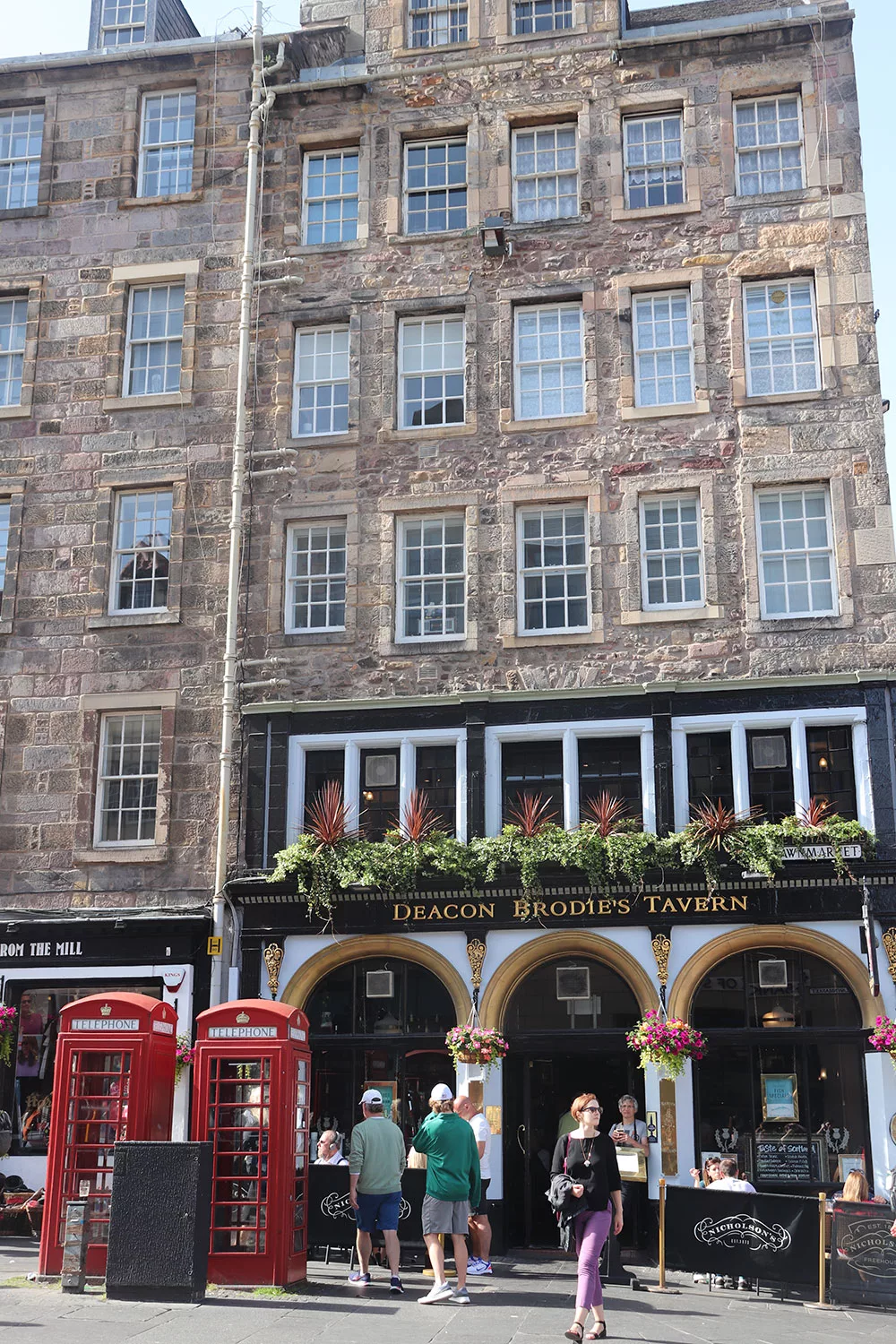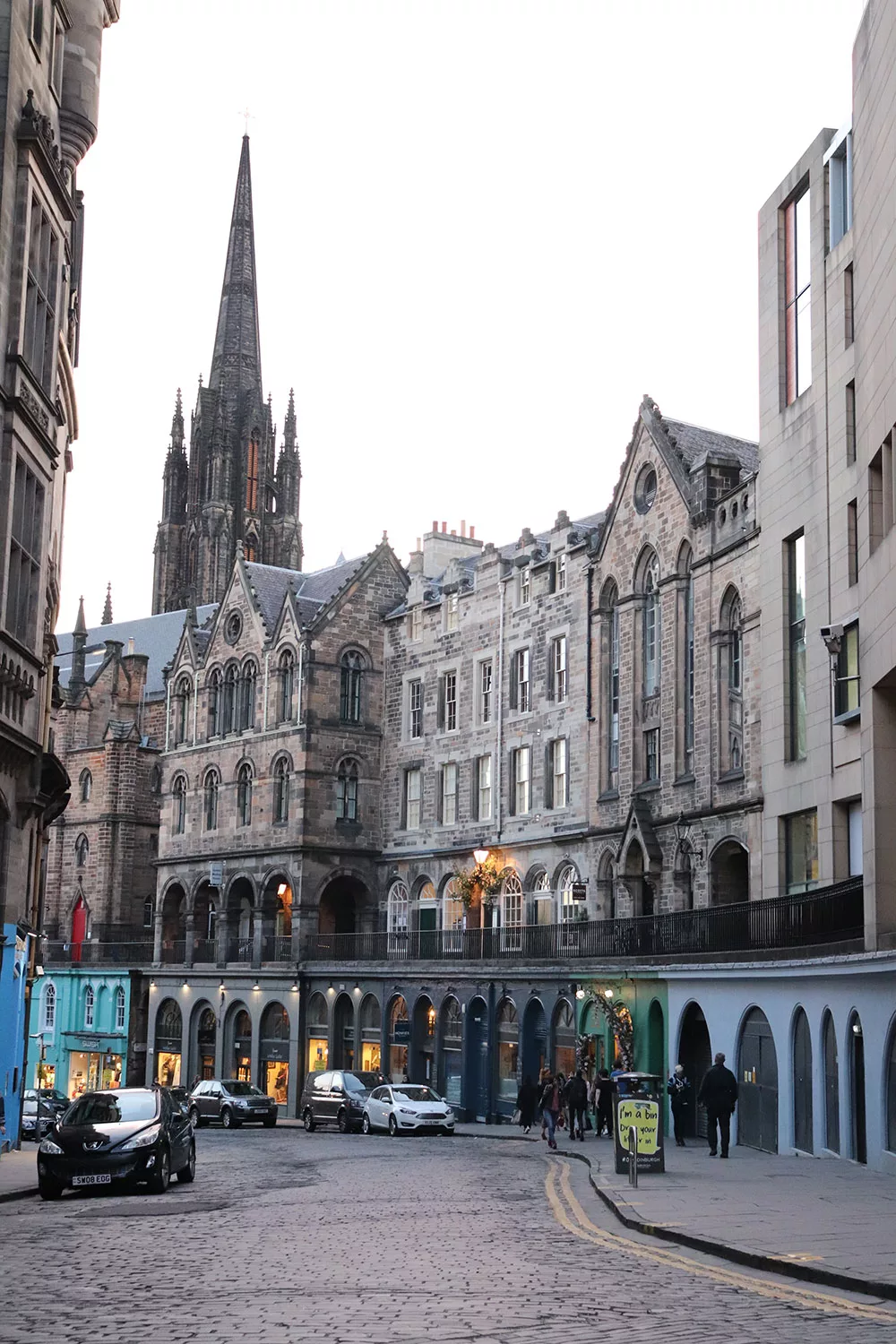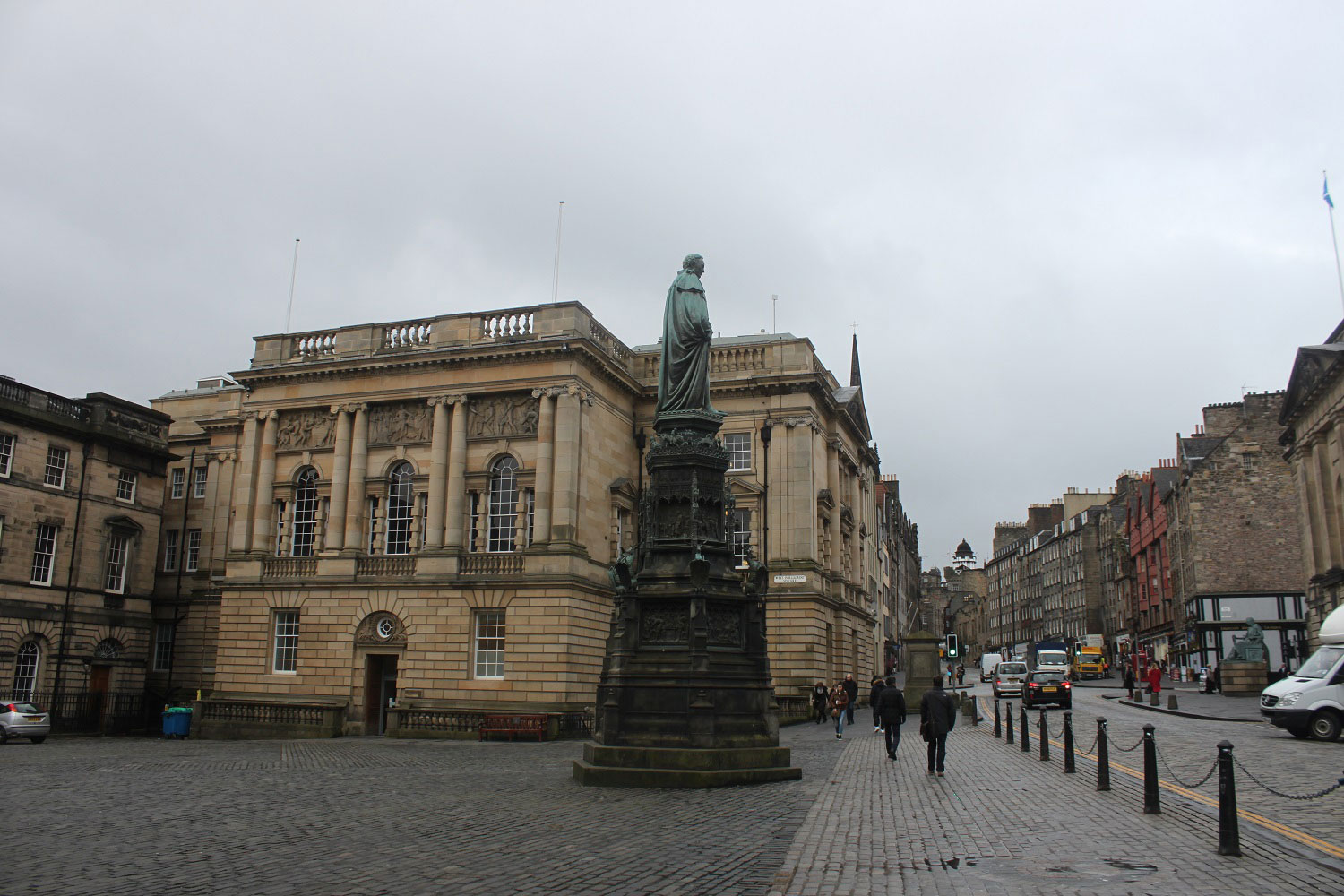 In case you couldn't tell, I love Edinburgh in all that it is and all it has to offer. It's a great destination for solo travellers, families, friends, and couples – just about anyone. Edinburgh is also a great mixture of a relaxed, sleepy city that still has a great amount to do for tourists and beyond mainstream attractions. Have you ever been to Edinburgh? What did you think?
This post was heavily edited on August 13, 2019, following a second trip to Edinburgh.
Pin This for Later
Please note that this post may contain affiliate links. These are at no additional cost to you but I receive a commission if you make a purchase through the link, and the commission helps me run my blog. Thanks for your support!
Tags:
edinburgh
,
scotland
Sharing is Caring
Want to support me?
Buy me a Coffee