Visiting Aachen & its Beautiful Cathedral – Things to Do & Travel Guide
Originally published on Thursday, June 7, 2018
The first place I ever visited in Germany was actually the relatively unknown town of Aachen, a cute town near the French and Belgian borders. It's known for being the home of Charlemagne's cathedral and is also the hometown of Anne Frank's mother. Though there's a world of difference between Aachen and popular German cities like Berlin, Aachen still has a lot to offer for history buffs.
Some History of Aachen
Aachen started out as a spa town in Roman times, and it grew to be one of Emperor Charlemagne's favourite places centuries later. Subsequently he made the town the centre of his empire (so yeah, Aachen's a pretty important place in history). He built a beautiful cathedral there in approximately 790 AD, and Aachen Cathedral became the site of coronations for Emperors of the Holy Roman Empire until 1531, about 600 years later. Charlemagne was buried at Aachen Cathedral, as well. What an extraordinary history to have to be so relatively unheard of in today's world! After the empire's decline, Aachen's popularity decreased substantially and it became a place of overcrowding and poverty before it was destroyed during World War II, as several German cities had been. Now it's a bit of a sleepy and rather unknown town but several sites, such as the Cathedral, still remain.
Things to Do in Aachen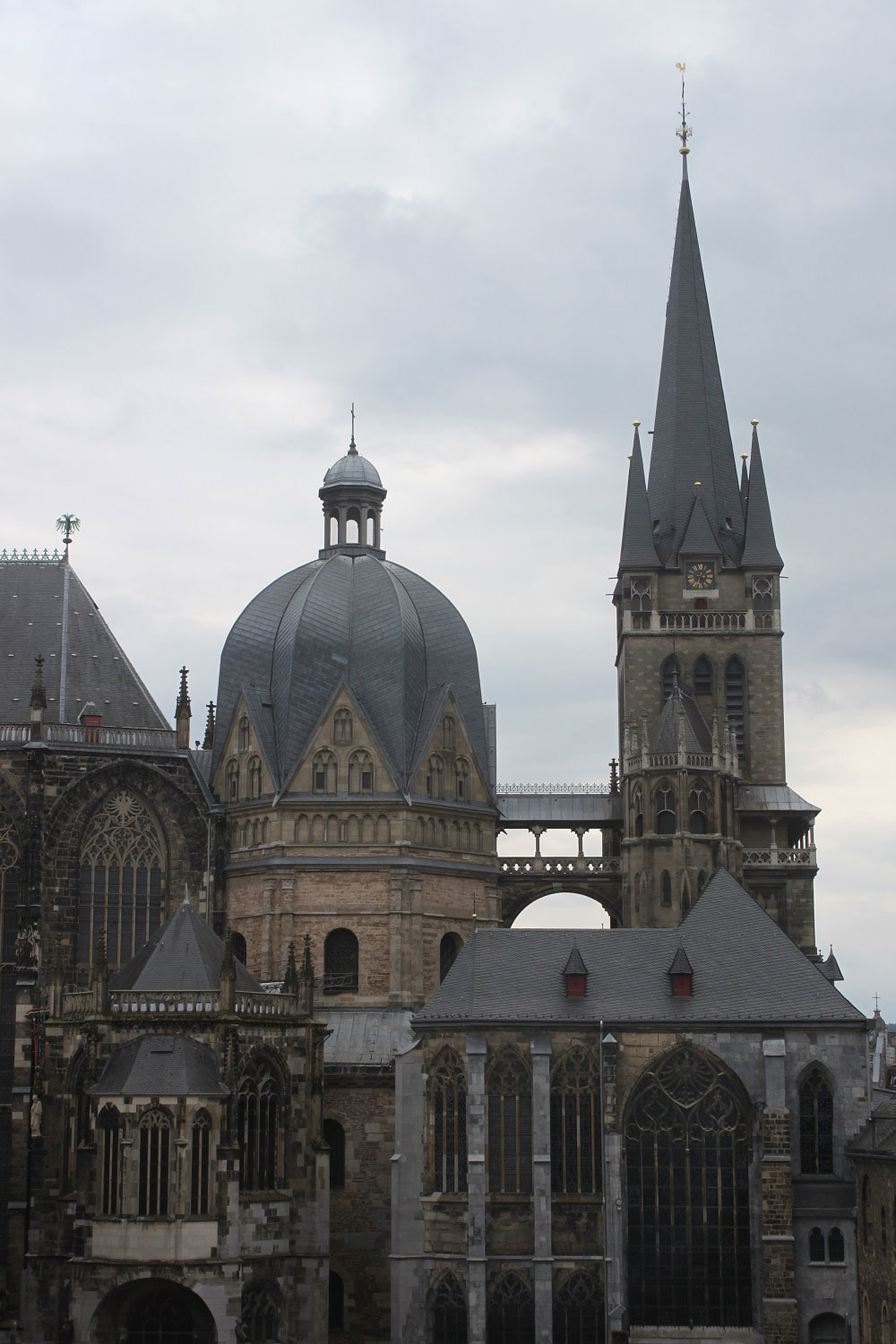 The Aachen Cathedral and Treasury are the real highlights of this town. They were completed in 803 by Charlemagne and a neo-gothic tower was added after the fall of Napoleon. You may have heard of the cathedral but it's referenced in history as the "Palace" and "Palace Chapel" of Charlemagne, as it was part of a once bigger complex. The cathedral is also a UNESCO World Heritage Site.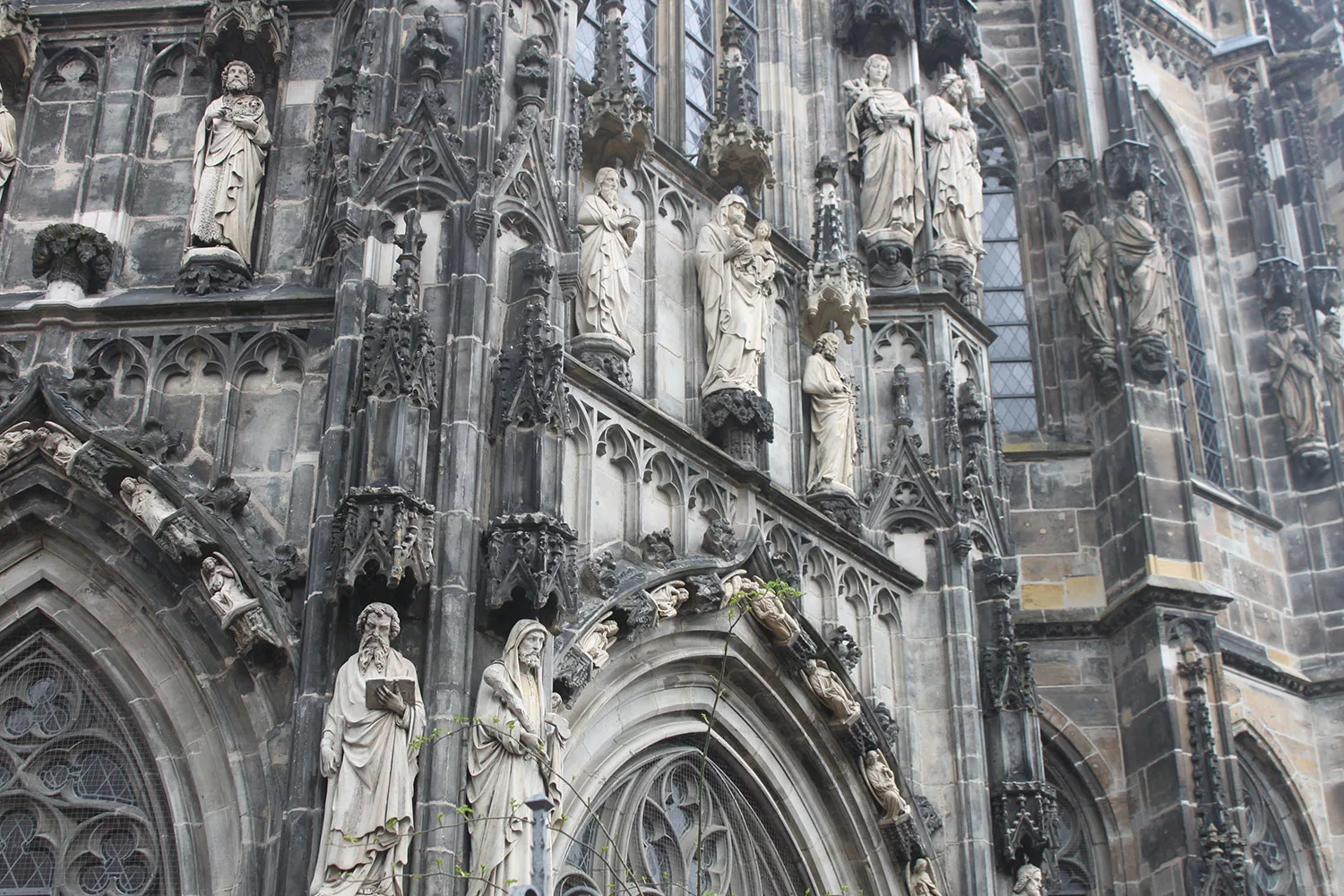 The outside is a little bit strange, with a mixture of the neo-gothic and the romanesque, but that's what makes Aachen Cathedral unique. Inside, it's absolutely gorgeous. The romanesque section of the cathedral is covered in beautiful, shimmering mosaics. These were apparently completed much later, in the 1800s, but the light they reflect is absolutely stunning to see in person. It is absolutely fantastic and reminds me of the stunning mosaics of places like Ravenna. In the neo-gothic section, beautiful stained glass windows line the incredibly tall walls and a very decorative and warm entrance turns into a very calm place of worship. The juxtaposition could be perceived as a bit jaunting but beauty is in the eye of the beholder, and this beholder thinks Aachen Cathedral is one of the most beautiful in the world.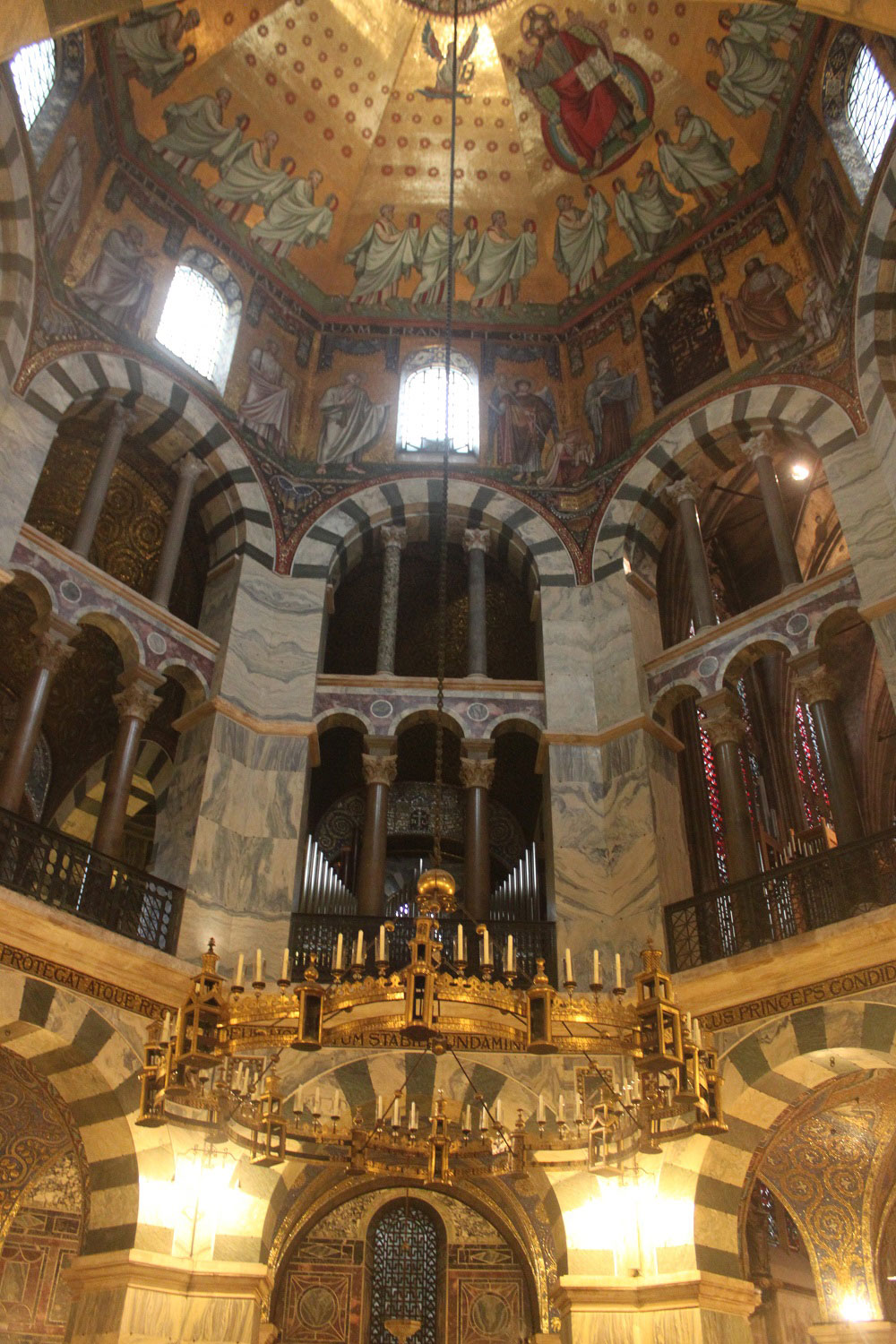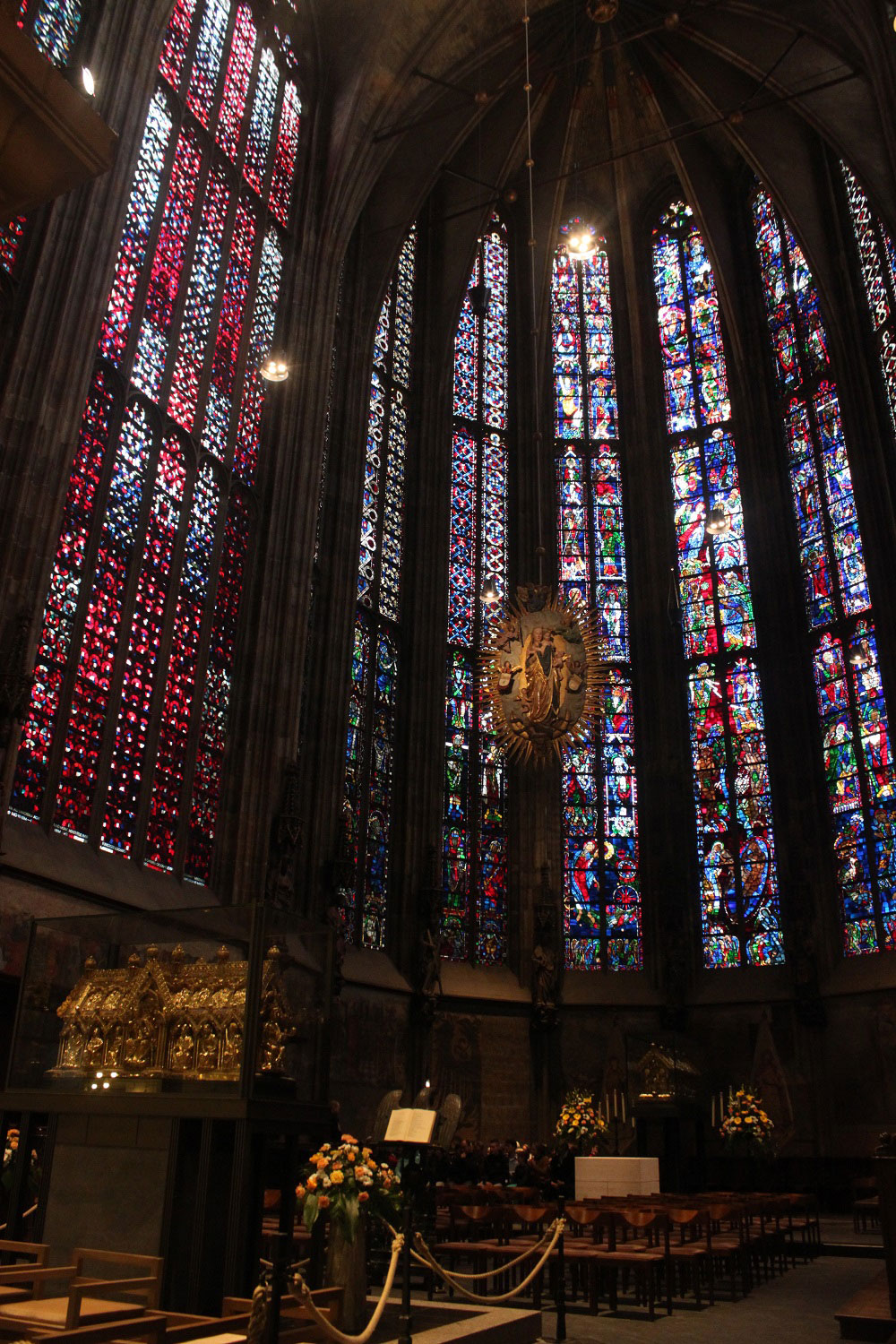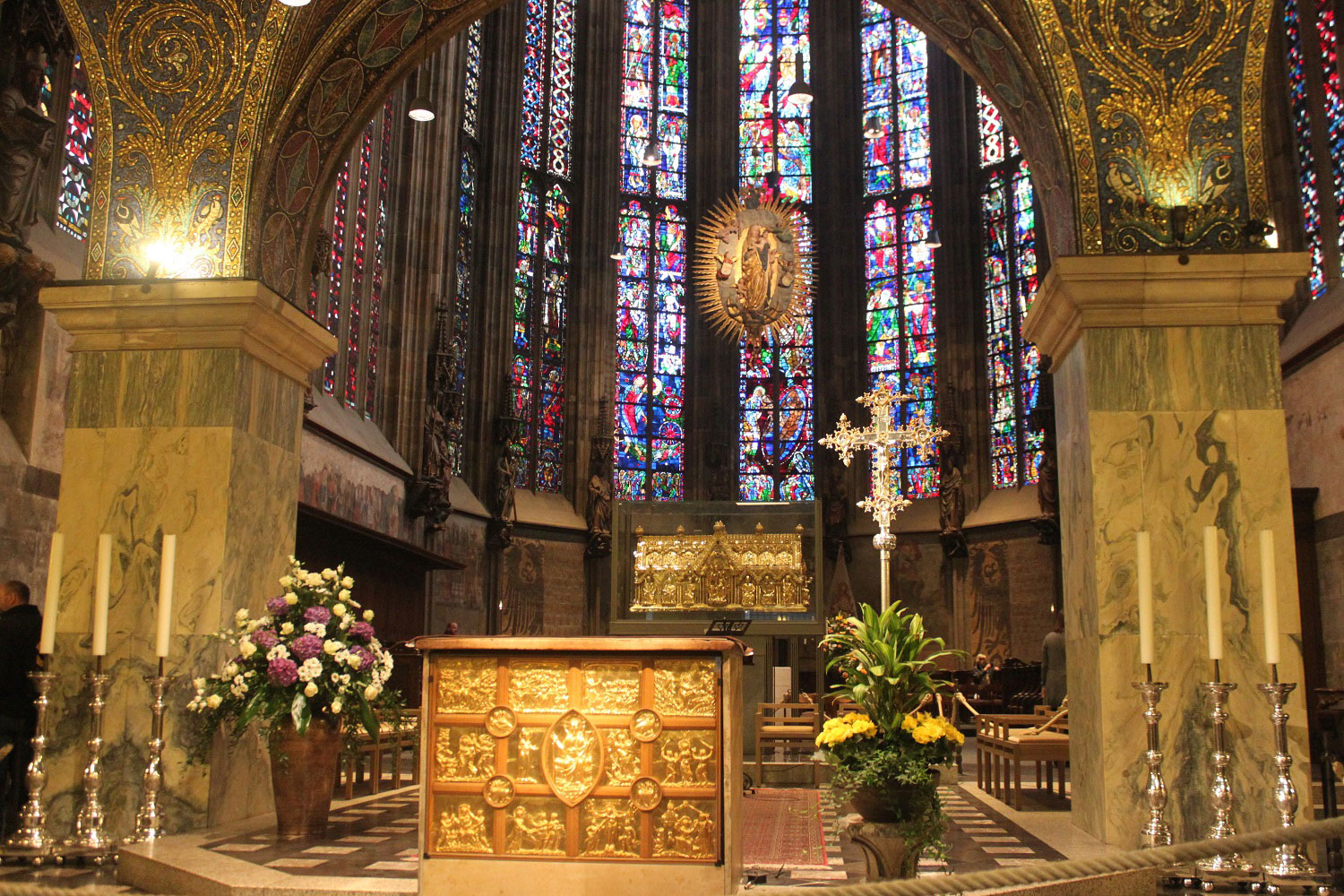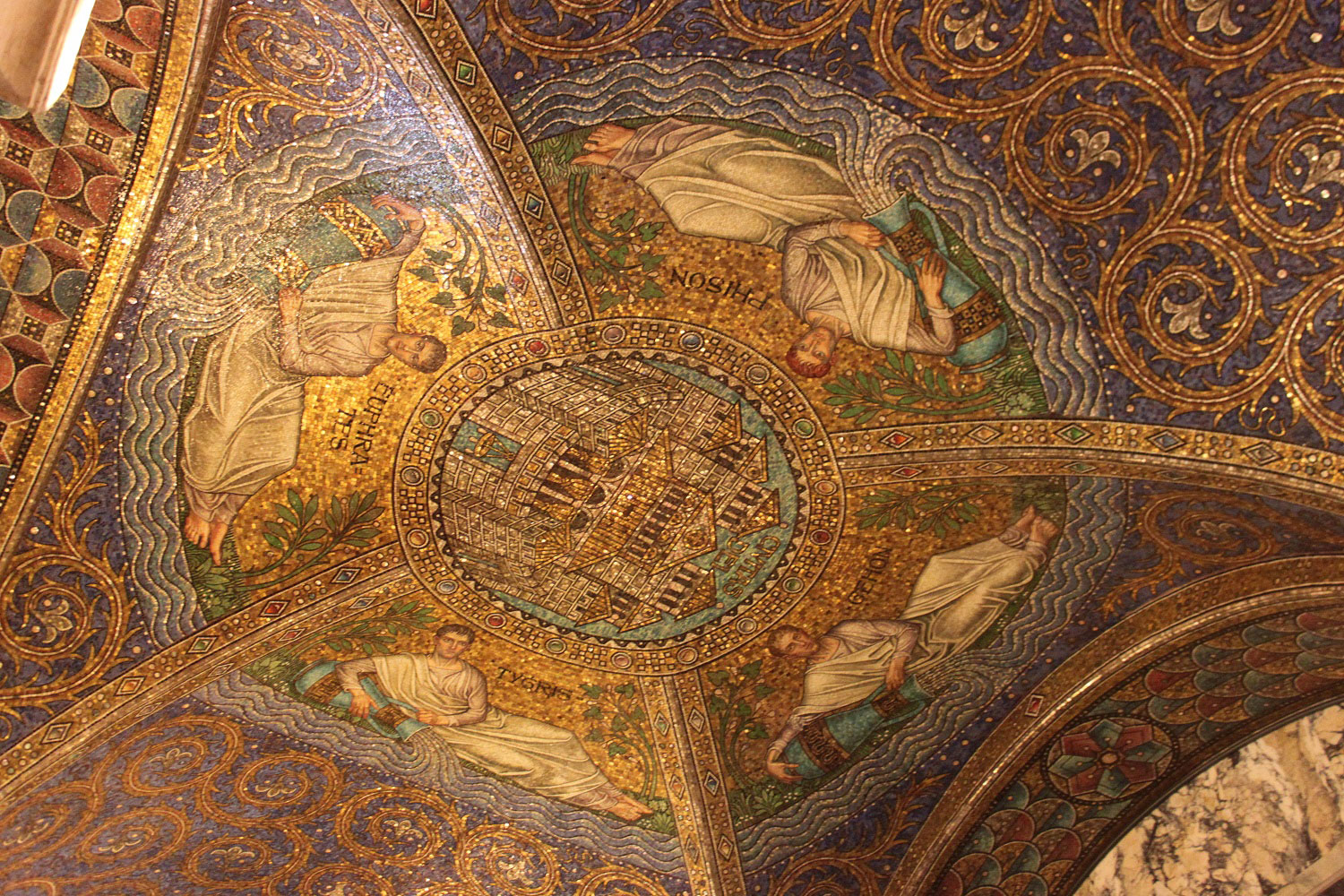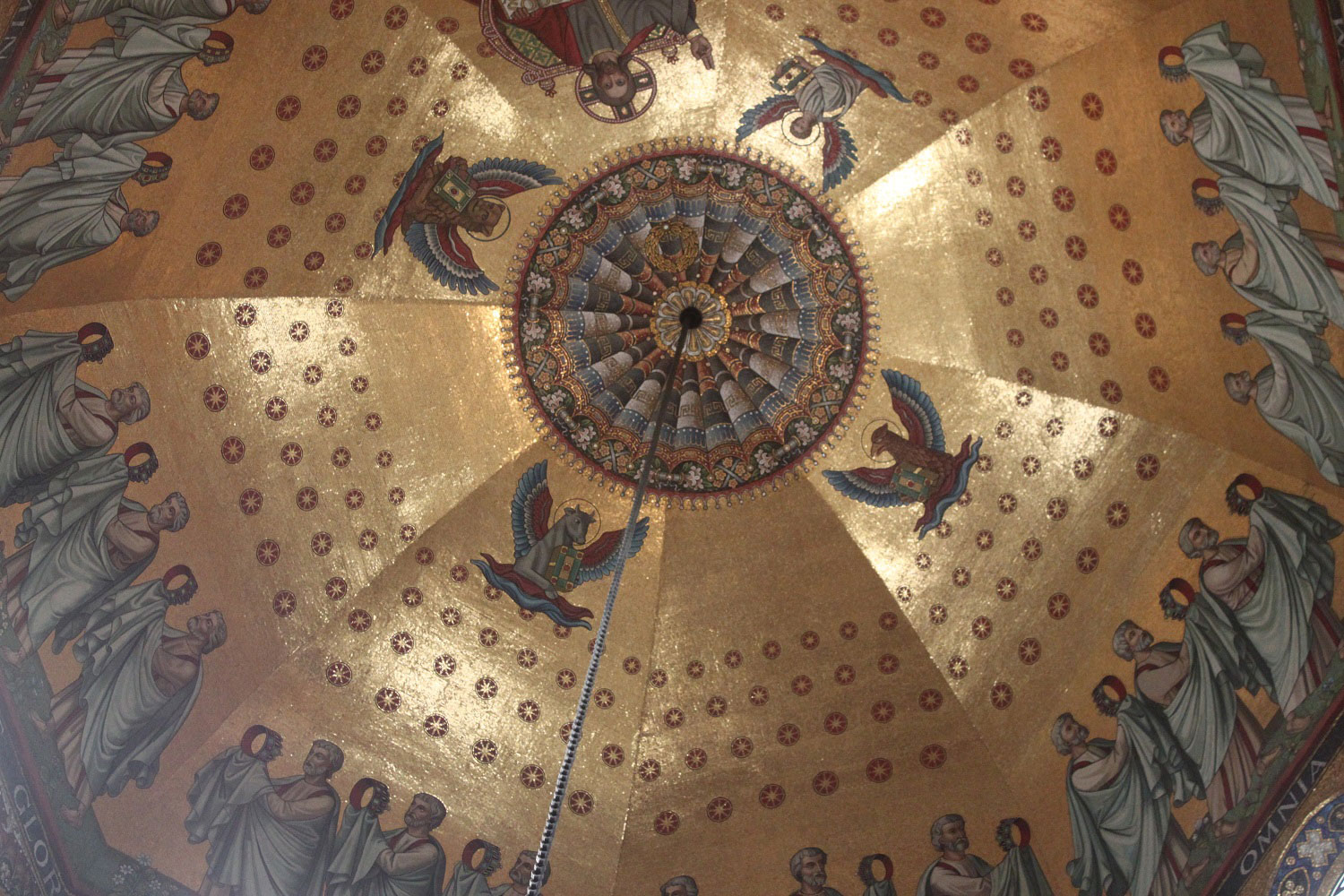 The town hall is really impressive, as well. It has very intricate carving on the facade and it makes for a very imposing and elegant centrepiece of the town square – probably the most beautiful building exterior in all the town. If you go inside, you can see a small assortment of rooms and get a good view of the cathedral; however, it only takes a few minutes to see and it's not really a "must-do" or worth the entrance fee. The city centre may not be very big but with a beautiful town hall and fountain, what's not to like?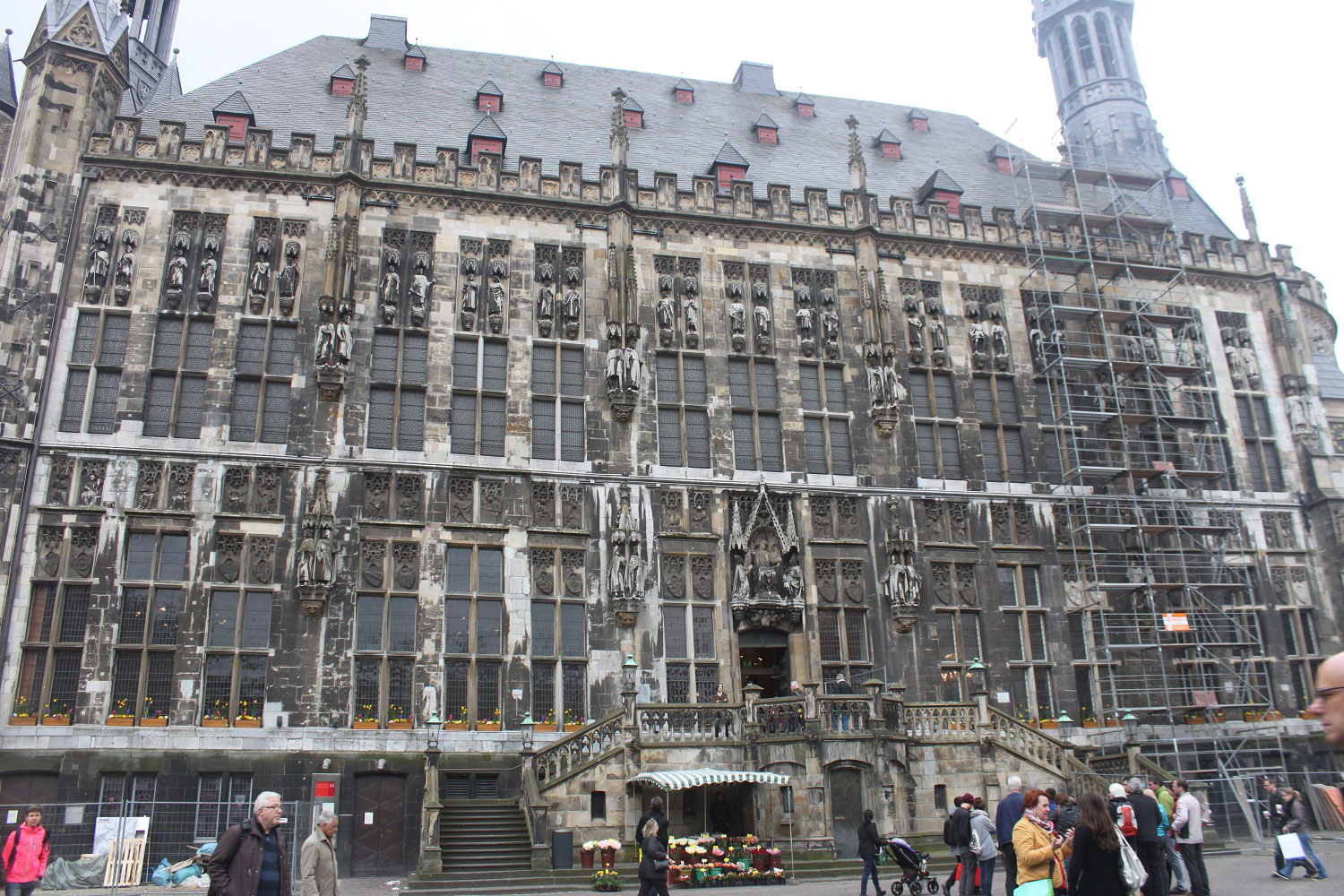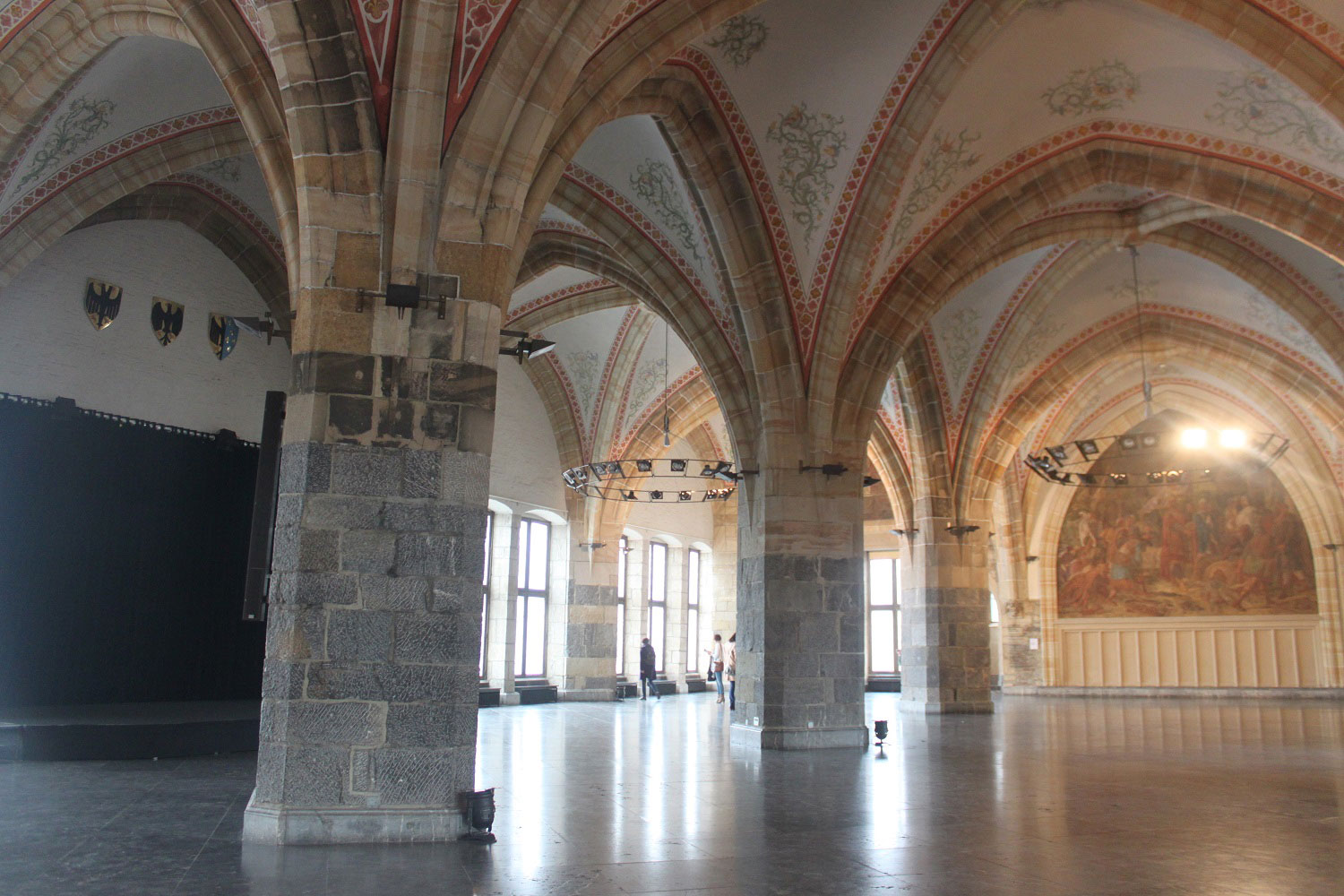 To spend some more time in Aachen, there's also the Couven Museum, which is like a small interior design museum. It's not super impressive but there's a room completely covered in porcelain tiles, which I thought was cute, especially since Germany is known for its porcelain. For a more focused visit, the Centre Charlemagne has more information on Charlemagne, as you could have guessed, which is a great compliment to seeing his cathedral.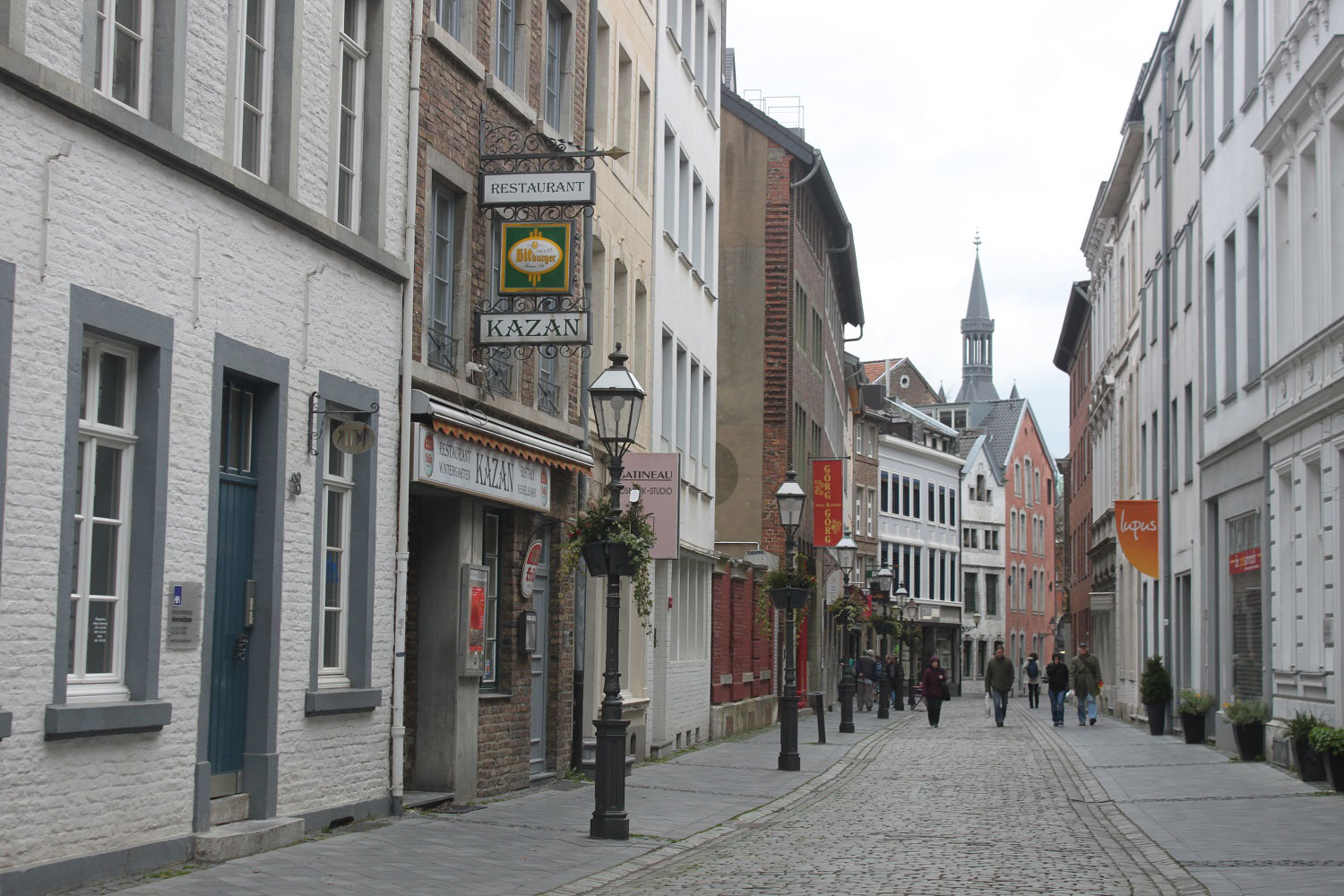 My favourite part of Aachen? The printen. Printen are a gingerbread-like treat that they have all over Aachen and I got so much of it, it was crazy! I actually ran of out money buying up the printen. The recipe is native to Aachen and apparently has honey or another type of sweetener, and they have all different kinds with nuts and sweets inside and outside the pastry. Gingerbread is usually popular around Christmastime but you can get it at any time in Aachen.
Walking around the city, there's a pretty building here and there but I have to admit that the town itself is quite small and a bit simple. Unfortunately, as it was destroyed during WWII, there isn't too much to see in the way of historic buildings. A lot of Aachen's extraordinary history didn't stand up to time. However you can see the city gates Marschiertor and Ponttor and an archaeological showcase in Elisenbrunnen Park. The showcase has ruins and artefacts that date back to the Roman times, and the city gates are from the medieval era. There are also a few gems hidden here and there. There are restaurants and shops you can pop into but not much in the way for tourists. I was able to walk around the town in about a half an hour (not including time for lunch of course).
Aachen makes a great half-day trip but I wouldn't recommend more than a few hours there as it is so small. I spent a whole day there and after seeing what I wanted, I got quite bored. If you'd like to spend more time in Aachen, there is a thermal bath you can enjoy – one of the best ways to get in touch with the ancient Romans, in my humble opinion!
Would I consider Aachen to be one of the places you have to visit in Germany? No. But it's still a great small city with a lot of history to preserve, from its own German history to that of the Holy Roman Empire. You can see one of history's most important structures, which happens to be quite gorgeous, and try printen. Both are enough to consider going out to Aachen! If you also pop into the Centre Charlemagne, that's a solid and educational trip right there. Aachen is not the most famous town in Germany by a long shot, but it's worth visiting if you have the time and the trip is accessible.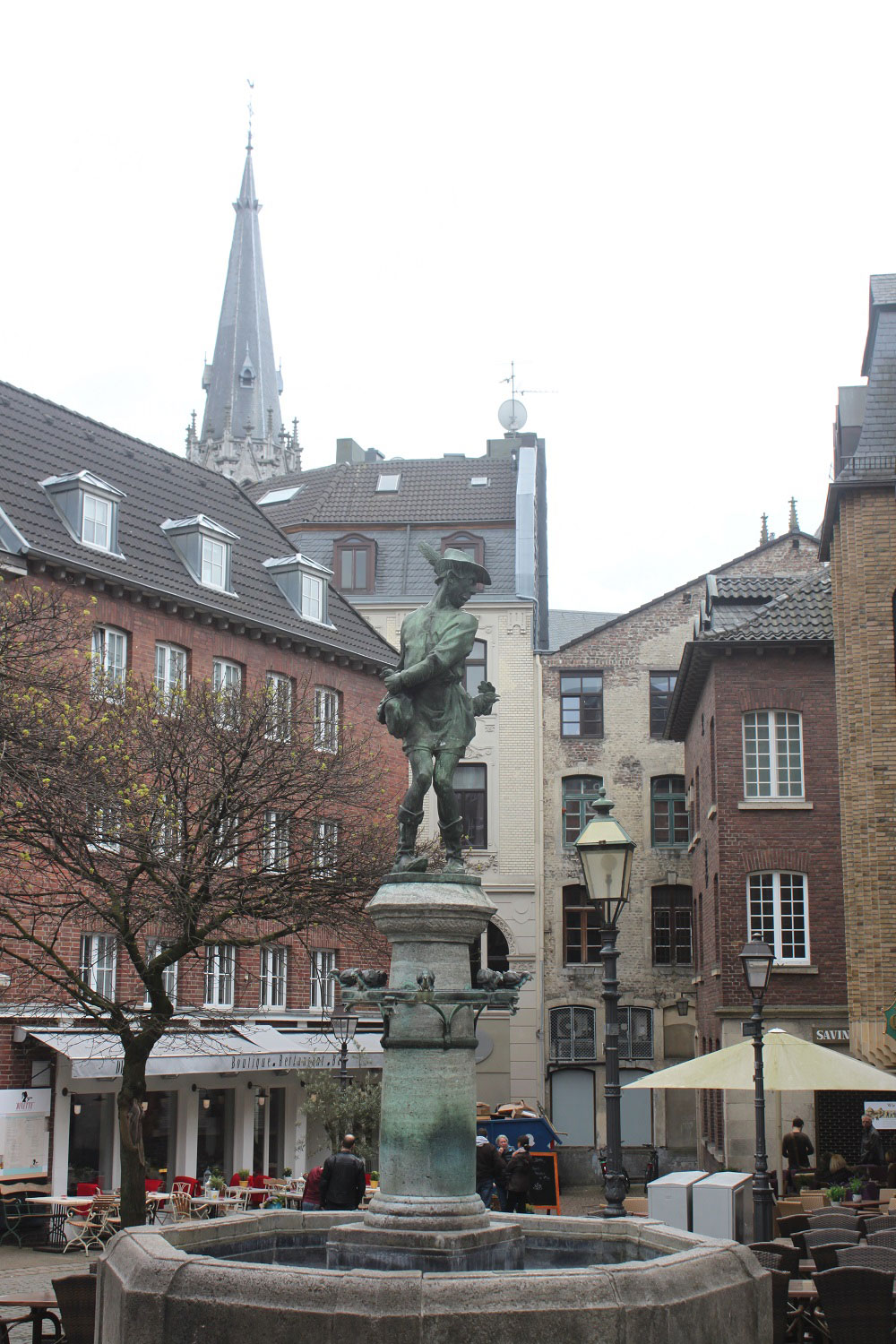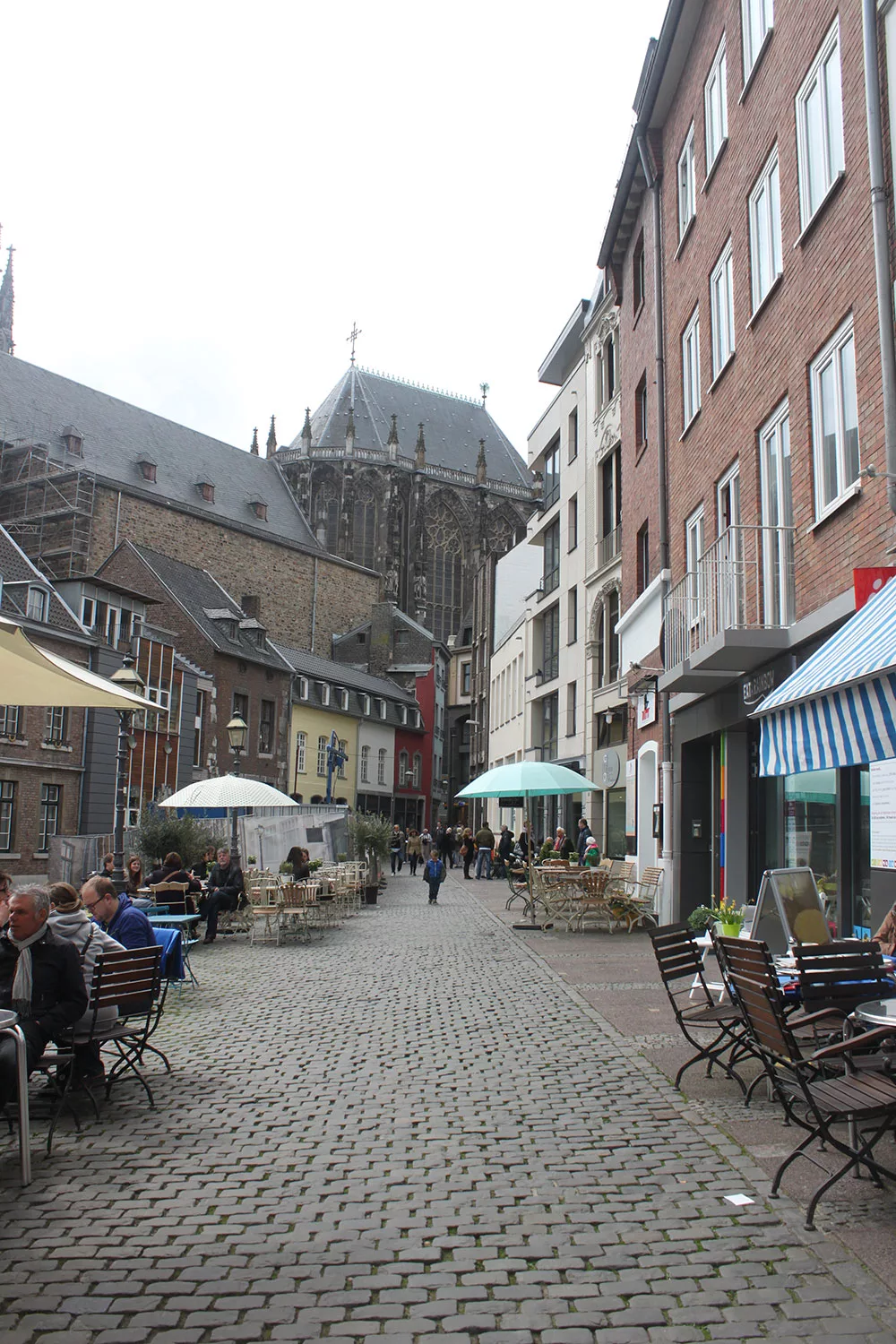 Have you ever been to Aachen? What did you think?
Pin This for Later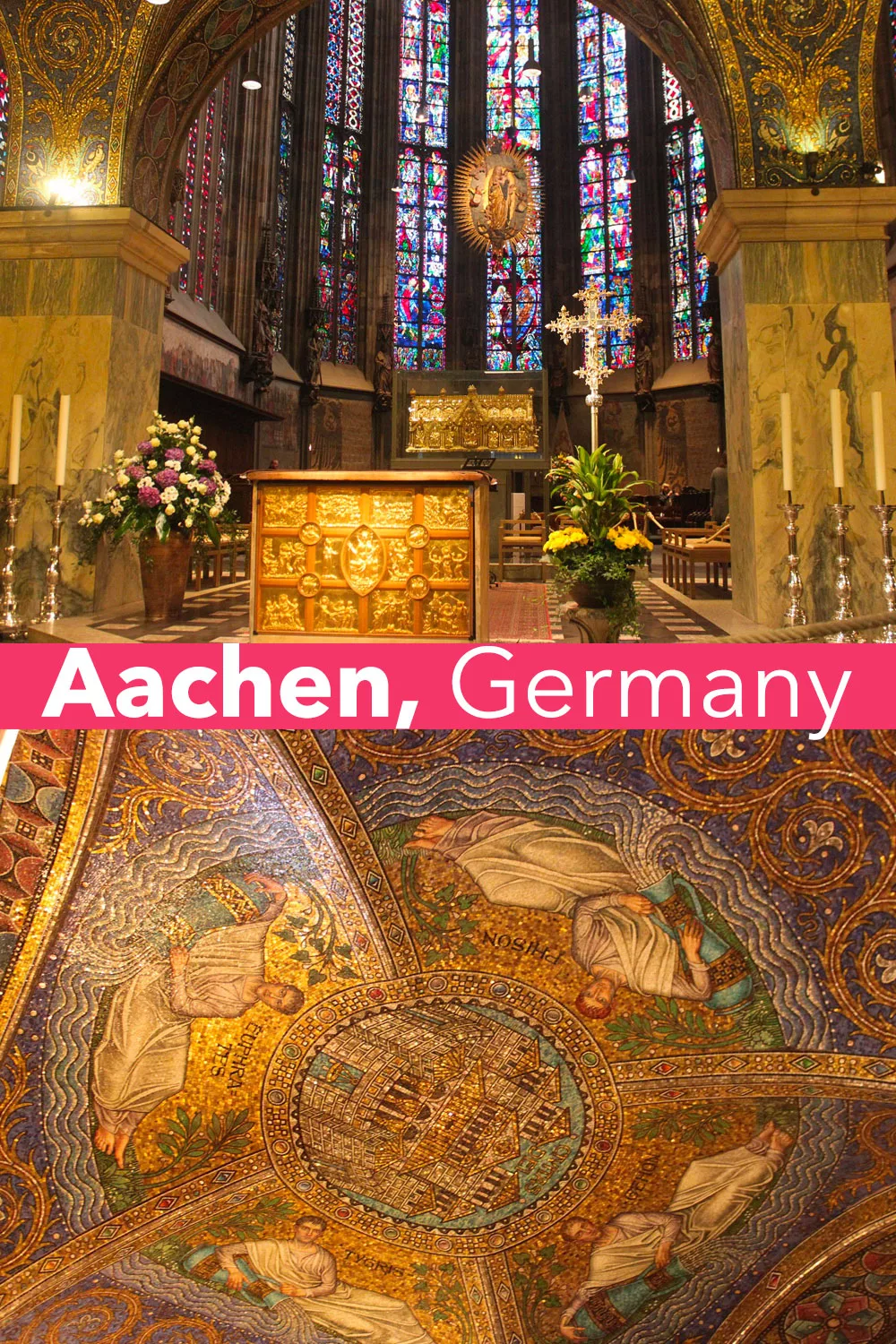 Please note that this post may contain affiliate links. These are at no additional cost to you but I receive a commission if you make a purchase through the link, and the commission helps me run my blog. Thanks for your support!
Tags:
aachen
,
europe
,
germany
Sharing is Caring
Want to support me?
Buy me a Coffee