Edinburgh vs Dublin
A lot of people group Scottish and Irish together because they have a similar history and culture. Their capital cities are popularly travelled together but even though they have a similar history, they are so different. So in a battle of the two cities, which is better?
The Architecture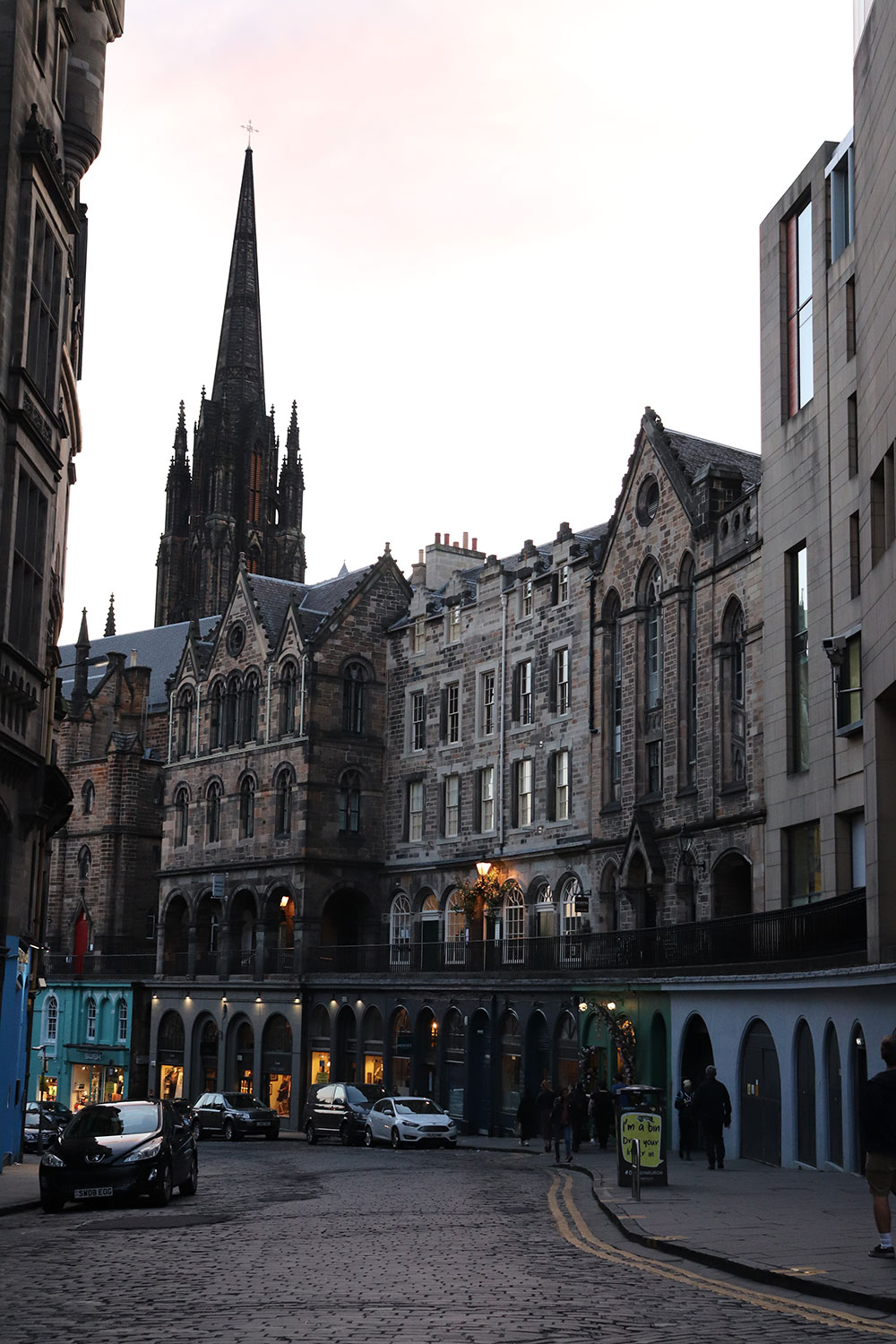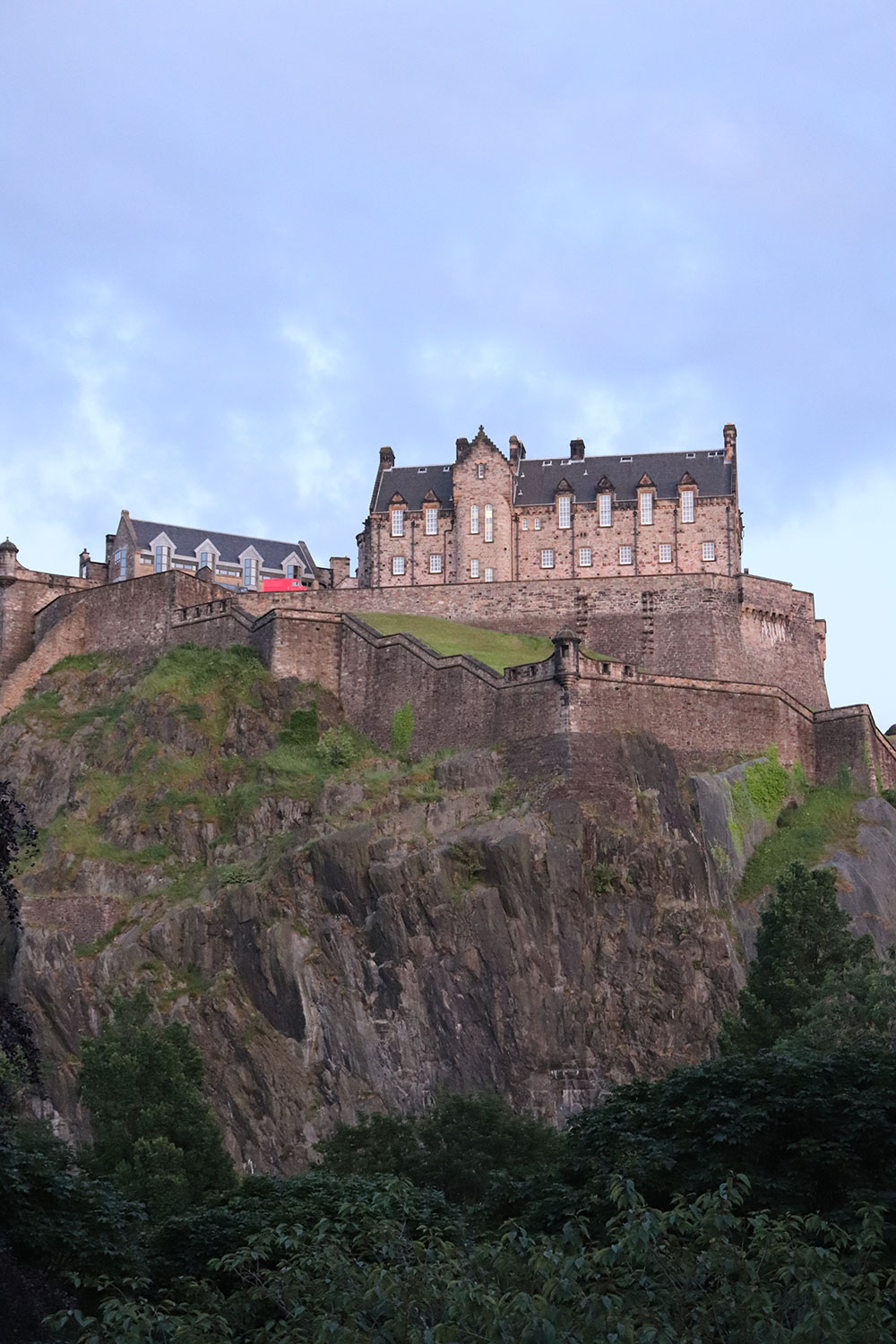 Probably one of the most different parts of these cities is the architecture. Both cities are comparable in size but Edinburgh has much more stone architecture that displays its natural colours, and the hillside environment in which Edinburgh is makes the buildings there seem very grand in scale. Of course the focal point of the city is the historic castle that sits atop a hill overlooking the city. Walk through the city to see different medieval, Georgian, Gothic and neoclassical buildings and feast your eyes on all the beauty atop the hills. It's a spectacular city, even on the ranks of cities such as Rome and Paris.
Dublin on the other hand is very much low to the ground and all the buildings are on a similar level, following the flow of the River Liffey rather than a hill scape. A lot of the buildings are Georgian but a sprinkling of modern architecture, such as the Samuel Beckett Bridge, adds a lot of interest to the cityscape. They have a few hints of medieval history in there as well, but it's mostly incorporated into more modern buildings. The wood frames of the buildings are also painted in rich colours, such as the red of the famous Temple Bar. It's definitely more of a modern city.
The Winner: Edinburgh! Based on architecture alone, Edinburgh has a wider range of architecture and its hilltop location makes it seem out of a faerytale. In my opinion, it's also the more photogenic city.
Tourist Activities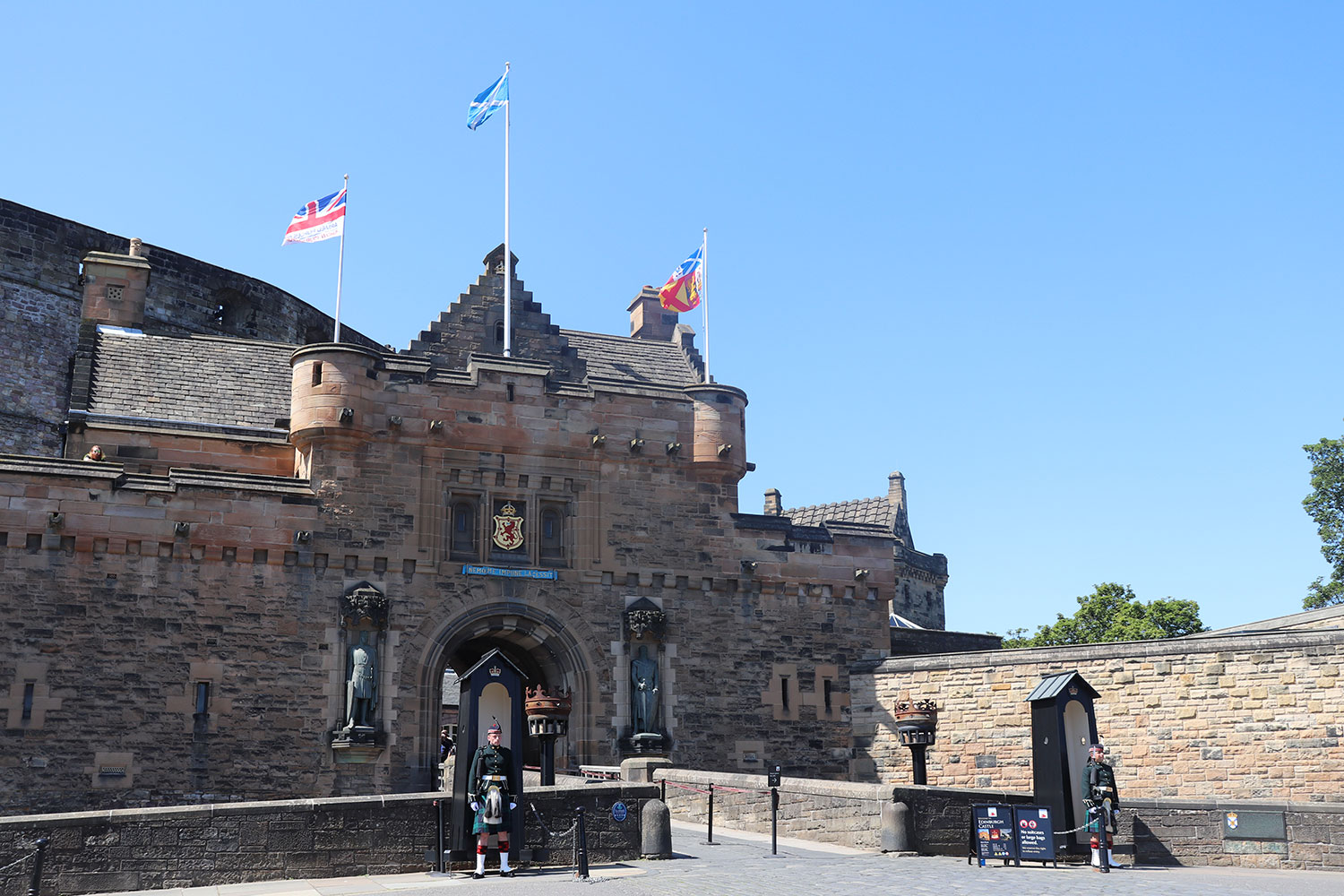 Both cities have a fair amount to do. In Edinburgh, main attractions include the castle, the Palace of Holyroodhouse, St. Giles' Cathedral, the Scottish National Gallery, Camera Obscura, Calton Hill, and of course King Arthur's Seat. The city also hosts several smaller museums such as the Museum on the Mound, the Museum of Childhood, Peoples' Story Museum, Georgian House, and the Museum of Edinburgh – to name a few of the places hidden around this large city. A lot of the museums are on the smaller side but such a city itself can be considered a museum.
You can also explore the city underground at Real Mary King's Close.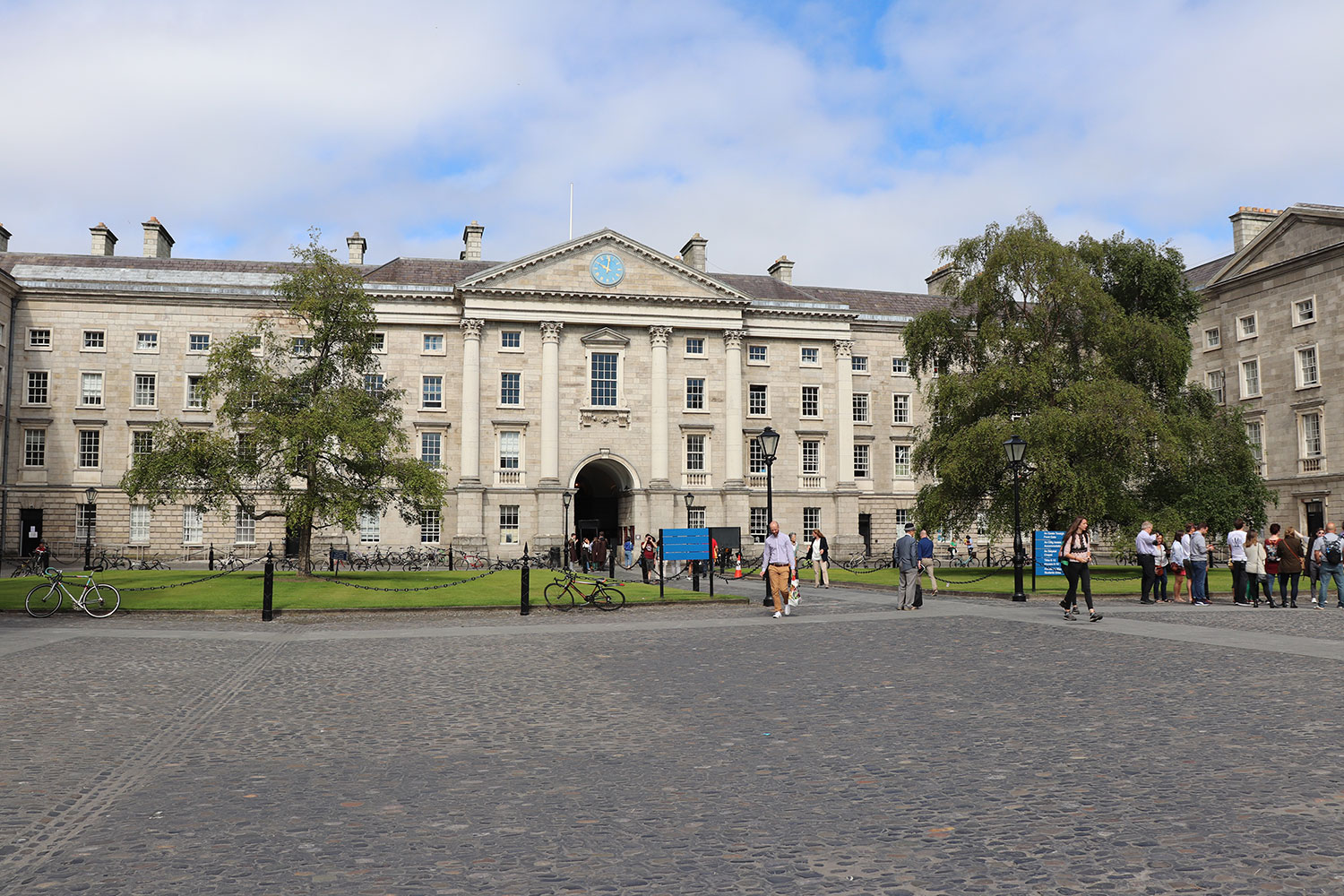 Dublin's main city attractions include the Guinness Storehouse, Dublin Castle, Christ Church Cathedral and St. Patrick's Cathedral, and Trinity College. However the city also boasts of other museums such as the National Gallery, National Museum of Ireland, the Little Museum of Dublin, the Oscar Wilde House, the Dublin Writers Museum and the fun National Leprechaun Museum. There's actually so much to see in Dublin that it could take several days to actually see it all. They really make the most of their culture and history by putting on display everything from Vikings to bog bodies to the Book of Kells, and it's so fascinating to see such rich history, culture, and people emerge from such a small island. The city also has a lot of statues commemorating their history and culture, as well.
The Winner: Dublin! Even though Edinburgh has a good amount to do, Dublin museums play a lot more with Ireland's heritage.
The Atmosphere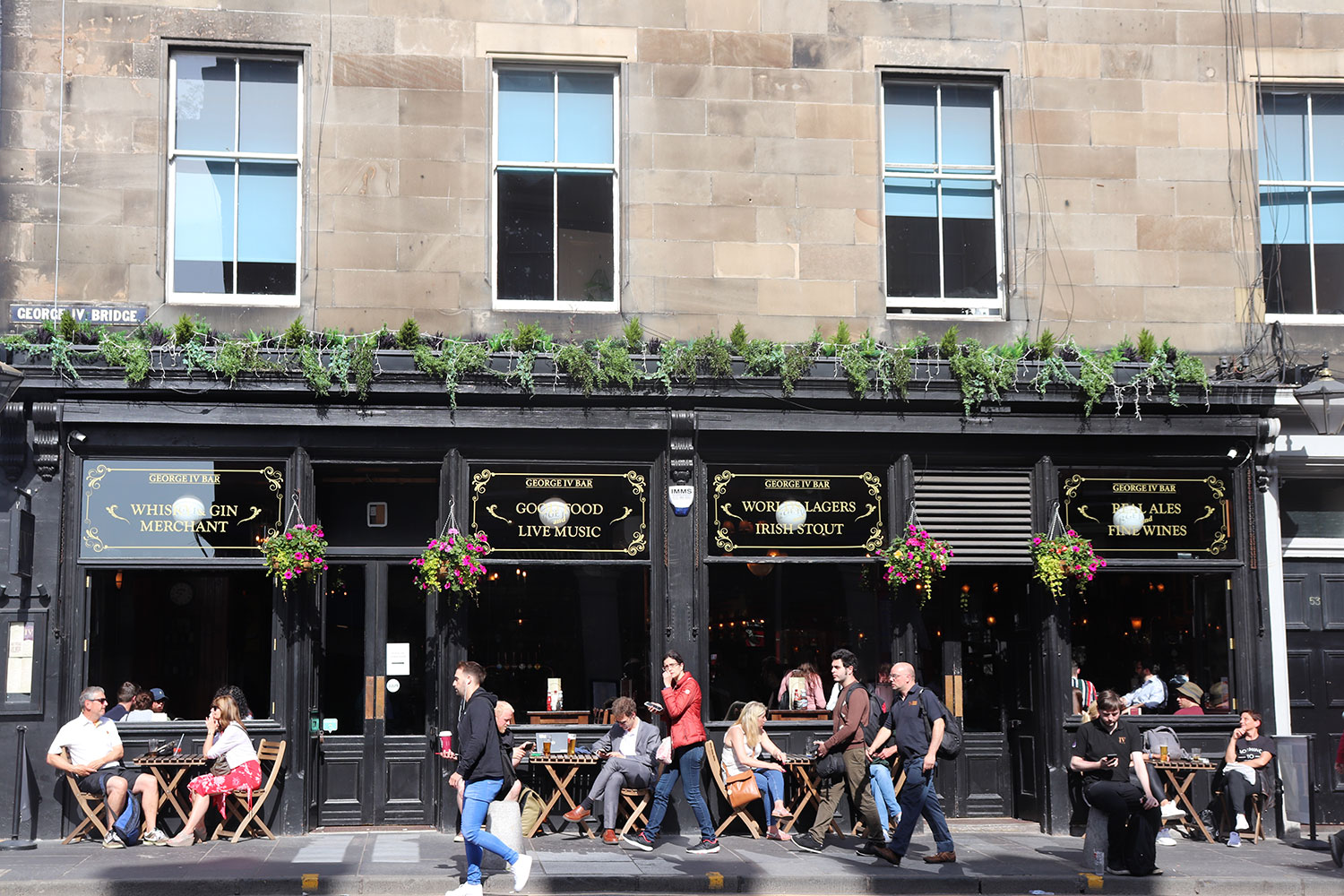 Both cities have a very similar atmosphere of friendly people and celebrating life when you can. In Edinburgh, of course bars are popular – which is more my scene – but there's also a fair amount of clubs, nightlife and events to keep preoccupied if you're staying long-term, or like to skip the tourist attractions and go straight into socialising. However it is sleepier and most things close very early in comparison to other cities. Even in the summer, the city feels like a ghost town after about 11pm. The Scots are very friendly and I felt that, as a tourist, it was easy to talk to and meet new people.
What I also found surprising – but great for photographers – is that the city streets are next to deserted in the early morning, even when the sun is up.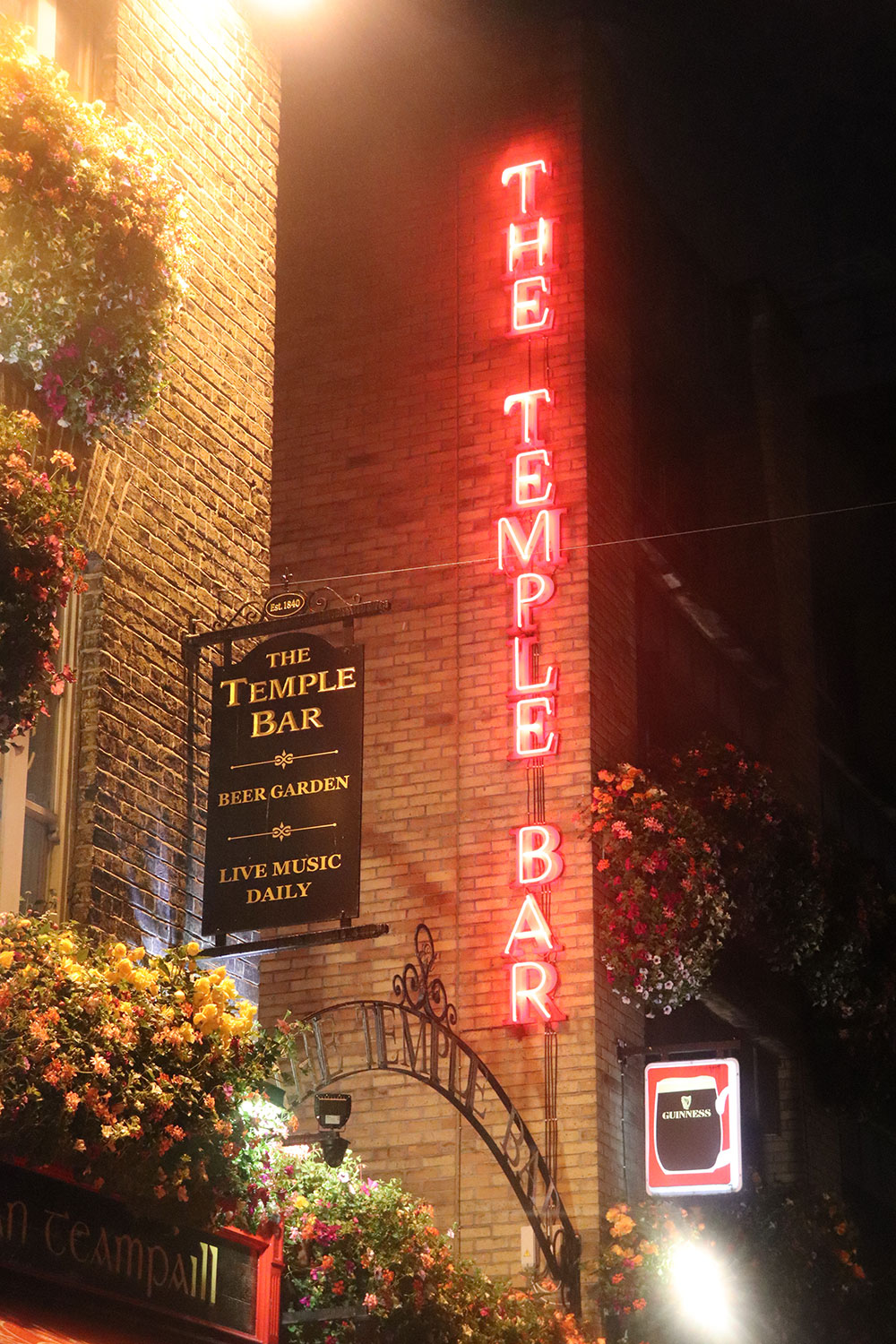 Much like Edinburgh, a lot of the scene revolves around bars but there's still a number of clubs and other nightlife to go to. Shops and restaurants stay open much later. The people here are just as friendly and helpful as those in Scotland. However, unlike Edinburgh, Dublin never sleeps. I was surprised that a city that's low-key internationally had people walking down the streets and cars going to and fro at all times of day and night. In that sense, its liveliness reminded me a lot of NYC.
Edinburgh has live music but not like Dublin does. The street and bar music is much more prominent in Dublin.
The Winner: Dublin! Though both cities are wonderful, Edinburgh falls asleep too early for it to triumph over Dublin.
So which city wins overall?
At the end of the day, both cities ended up being way too different to compare. If you've seen one, you sure haven't seen the other, but both cities have a historic and cultural beauty to them that can't be overlooked. If you have to choose one or the other, I'd say Dublin if you're looking for a bigger city feel or want to hit the clubs, etc. However Edinburgh is physically more beautiful and even though the culture is more low key, people fall in love with its charm. If it helps, I brought my family to both Edinburgh and Dublin – all of them liked Edinburgh more to tour.
Have you been to Edinburgh and/or Dublin? What did you think?
This post was heavily updated on May 4, 2020, following a second trip to both Edinburgh and Dublin.
Pin This for Later
Please note that this post may contain affiliate links. These are at no additional cost to you but I receive a commission if you make a purchase through the link, and the commission helps me run my blog. Thanks for your support!
Posted on Sunday, June 17, 2018 in Destinations
Tags: dublin, edinburgh, europe, ireland, scotland
Want to support me?
Buy me a Coffee
1 Comment on "Edinburgh vs Dublin"