Dinan, a Medieval French Town in Brittany – Things to Do & Travel Guide
Originally published on Wednesday, July 11, 2018
Dinan is part of Brittany, one of the most well-known regions of France and also one of the most interesting. Not only was Brittany its own kingdom for a short time but it's only been formally incorporated as part of France since 1532, and the area also has its own language called Breton. Sadly, not a lot is available online about Brittany and its towns (comparatively), so it was difficult deciding which town to go to in my limited amount of time. However, I chose the medieval city of Dinan and was absolutely amazed.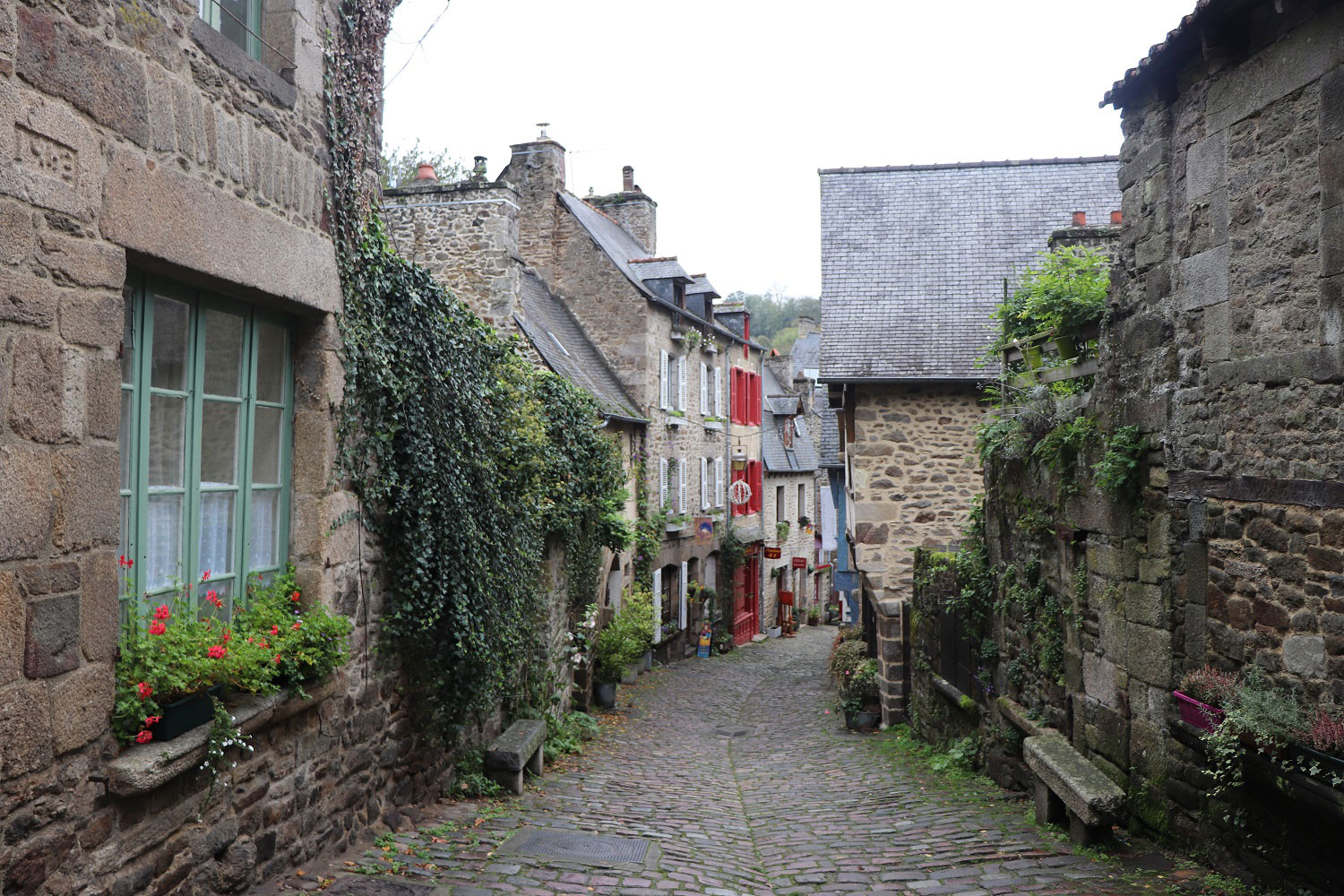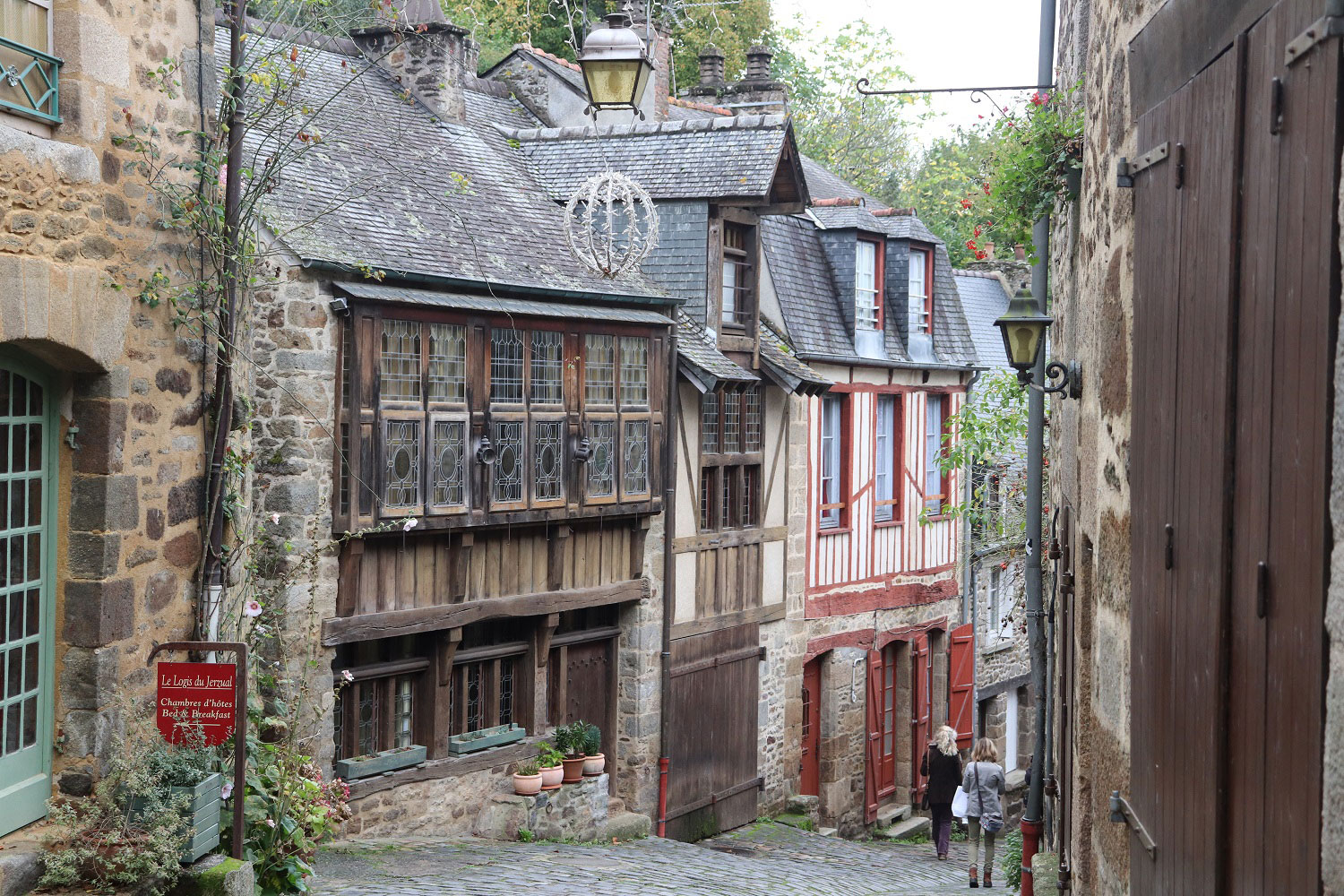 A Short History of Dinan
The city itself has existed for over one thousand years but its defining feature, the city walls, have existed since the 13th century, when the city was captured and became a duchy of France. Even the half-timbered houses standing today have been there since the 13th and 14th centuries! According to some of my research, that would make these buildings amongst some of the oldest complete ones in Europe.
Unlike a few other French cities, Dinan hasn't seen famous murders, coronations, revolutions or incredibly significant events in the area's history, but it still retains the structures and charms that existed there almost a millennia ago, and it's absolutely jaw-dropping. There are few places today of the same size as Dinan that actually retain its medieval architecture – and it's actually a decently sized town.
Things to Do in Dinan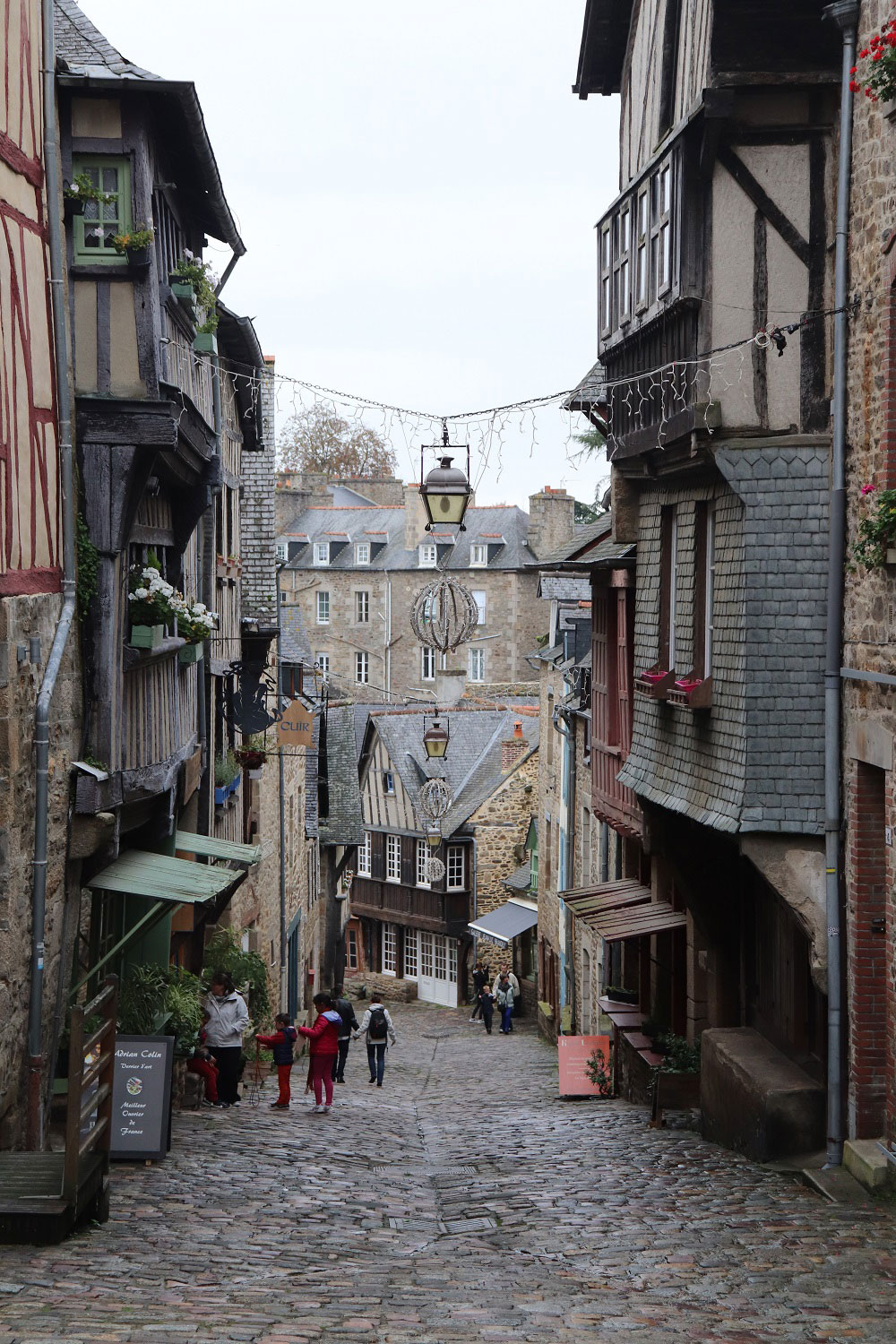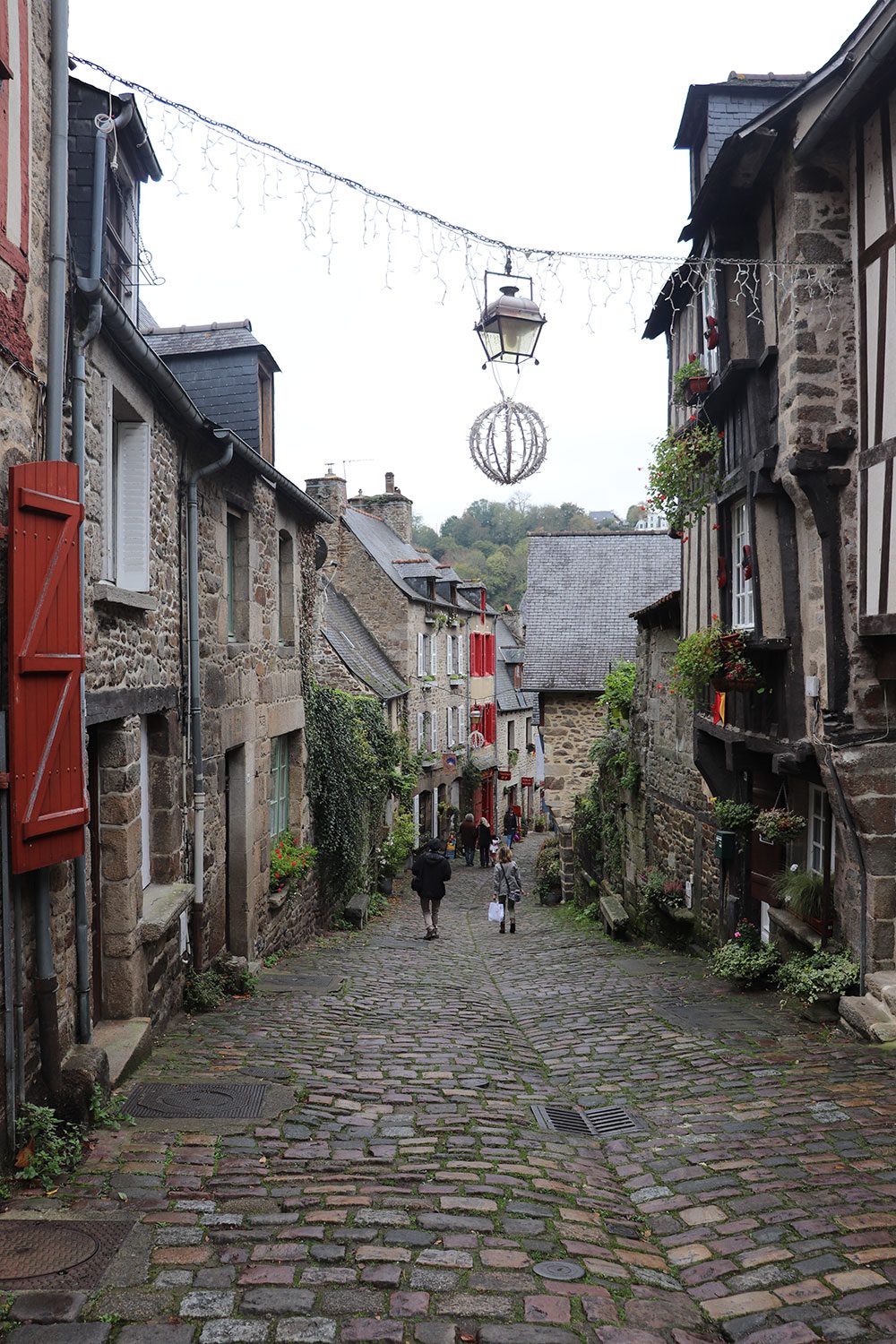 Dinan definitely deserves a few hours at the least. You can walk along the ramparts of the city to take in some good views and also see the Château de Dinan, the city's castle from the 14th and 15th centuries. It was built in 1382 by John IV of Montfort. It not only serves as the town's castle but houses a museum on the local history. At the top, you can get more bird's-eye views of the city. For another bird's eye view, you can visit the town's clock tower, Tour de l'horloge. Across from the castle, there's a prominent statue of Bertrand du Guesclin, who was a French military leader and hero during the Hundred Years' War.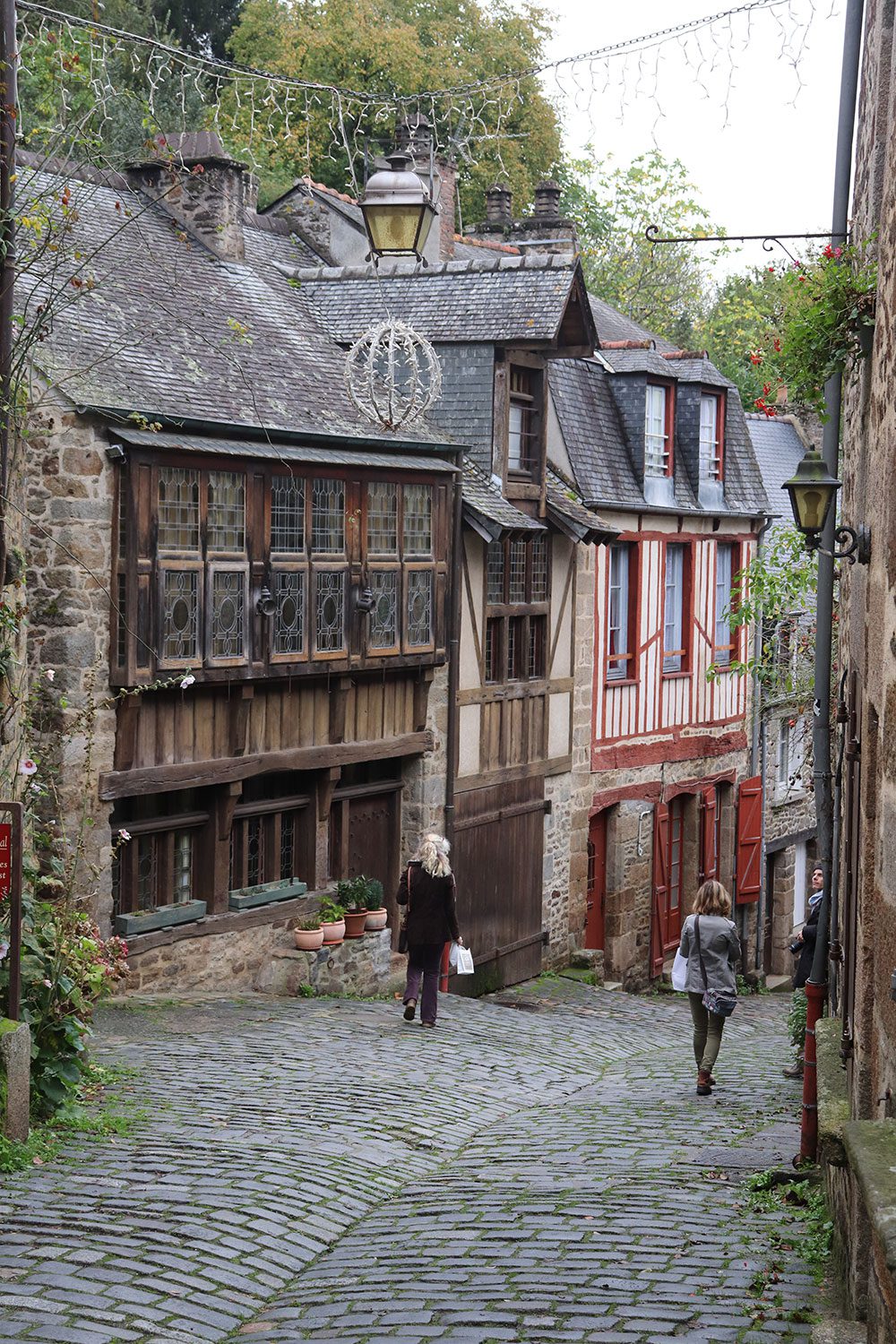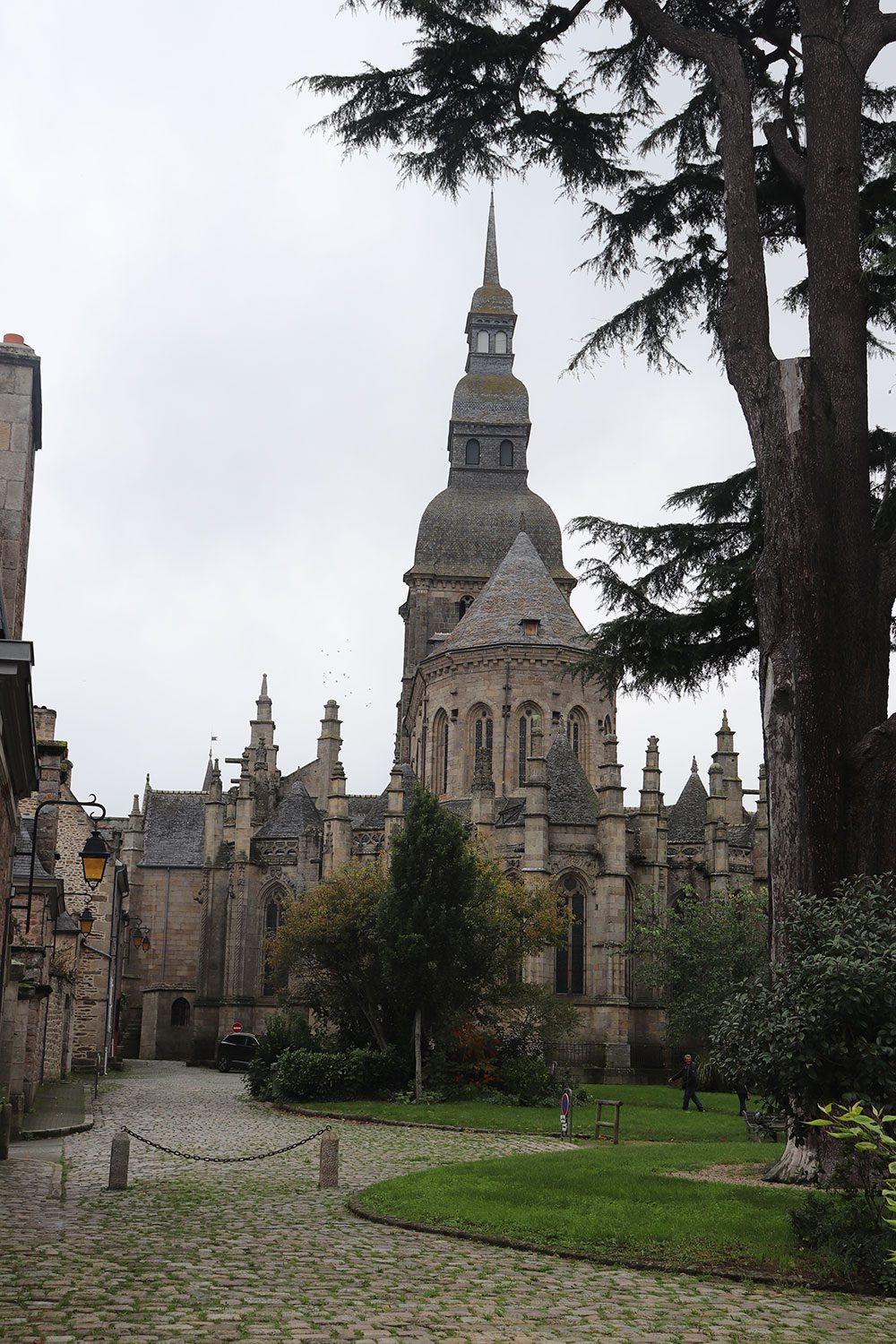 The town is built atop a large hill has a few small squares towards the top of the hill, then has many streets descending down. If you walk down Rue du Jerzual – one of Dinan's most charming streets – you will get to Rue du Quai, the street that lines the Rance River. Many would argue that this is the best area in all of Dinan, but the whole town is just incredible.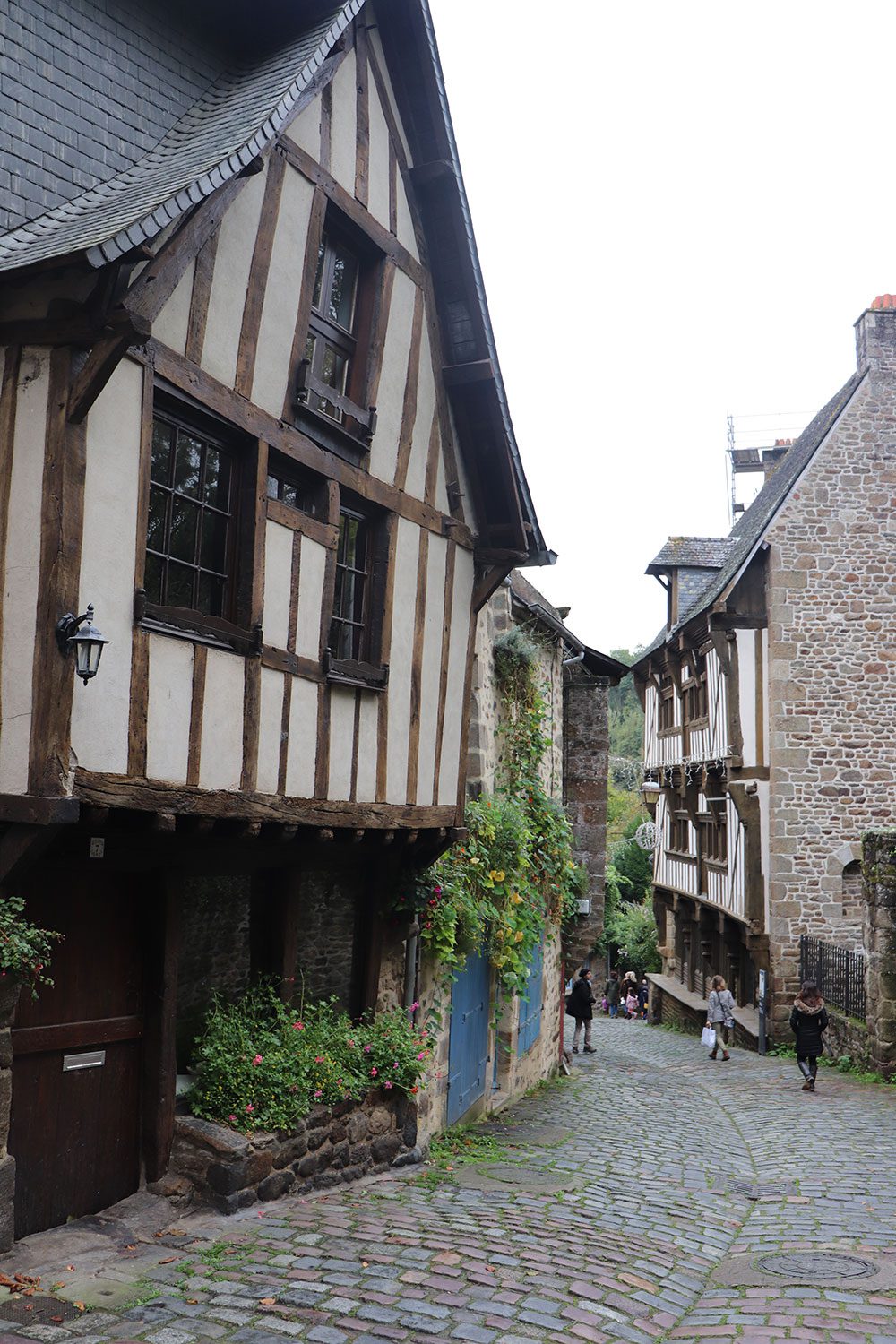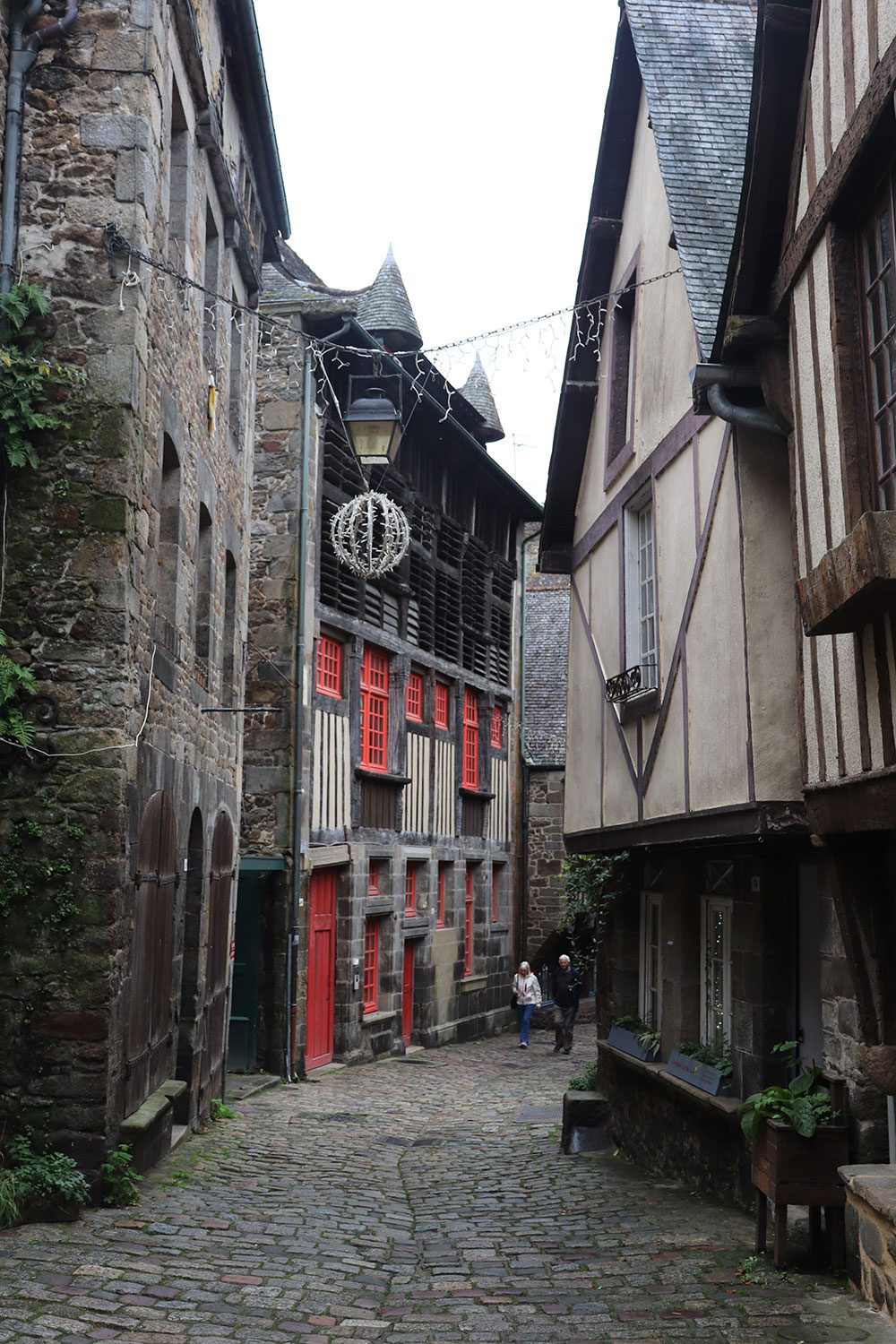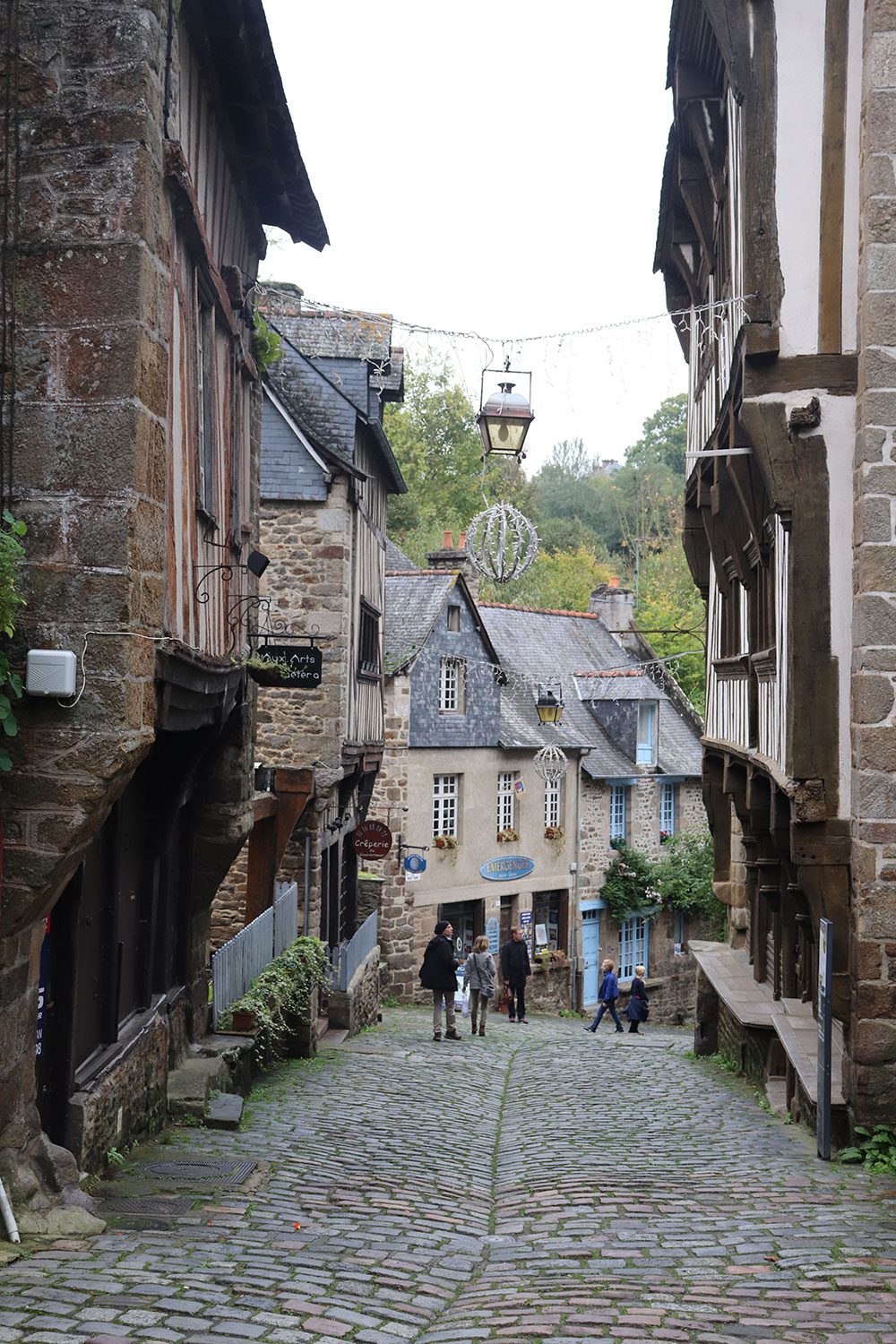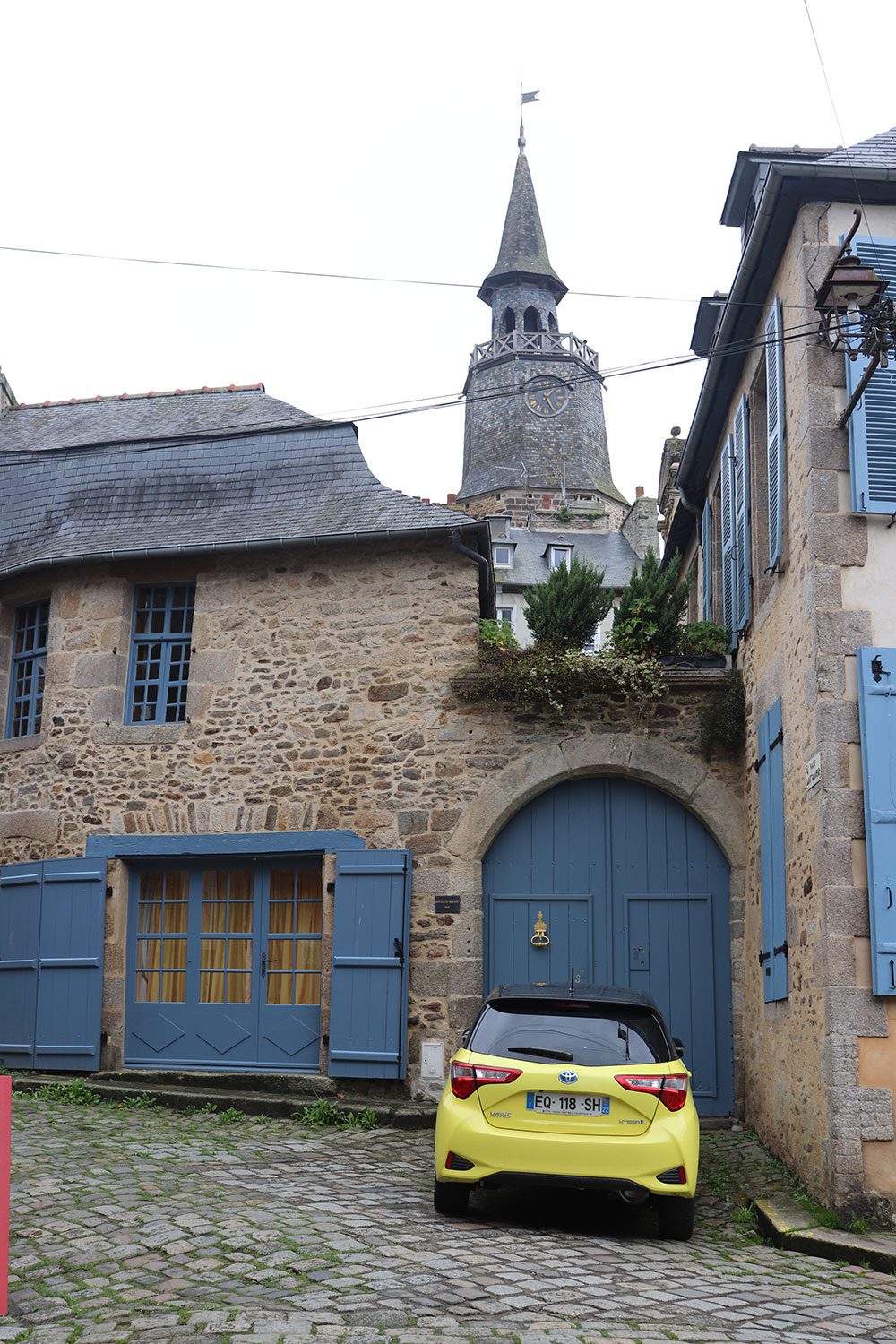 Though the town doesn't have a whole lot to do for tourists, some more highlights include the Governor's House, Porte du Jerzual, St Malo's Church and Sainte-Sauveur Basilica. One thing you might miss is Jacobins Theatre, which doesn't look particularly special but dates back to 1224! Walking along the ramparts and seeing the great view from St. Catherine's Tower is another popular activity that allows you to see the city from a different perspective.
One small gem I found out about after my visit is the Galerie d'art "le gisant", or 13 Rue de l'horloge. There's a statue from the 1300s lying out front. It was found chilling in the building's basement during restoration work. Just a fine example of the incredible history Dinan has and is ultimately hiding.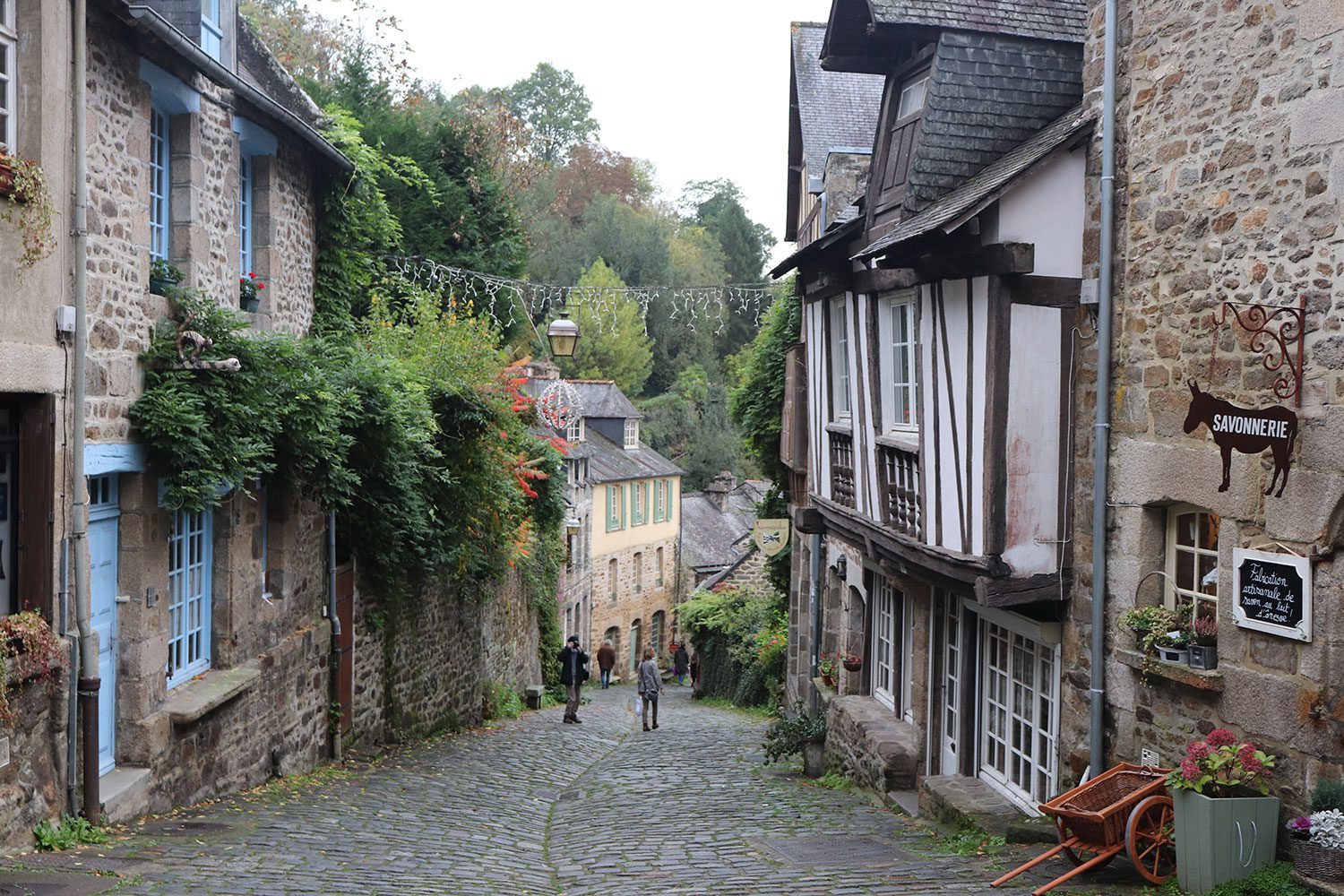 Dinan also has a Ramparts Festival every two years, I read, and the advertisements say they really go all out. It looks like a blast! This event is in July and even though it was lovely when I visited in October, many businesses were closed or had significantly reduced business hours. Dinan might be better to visit during the spring and summer months.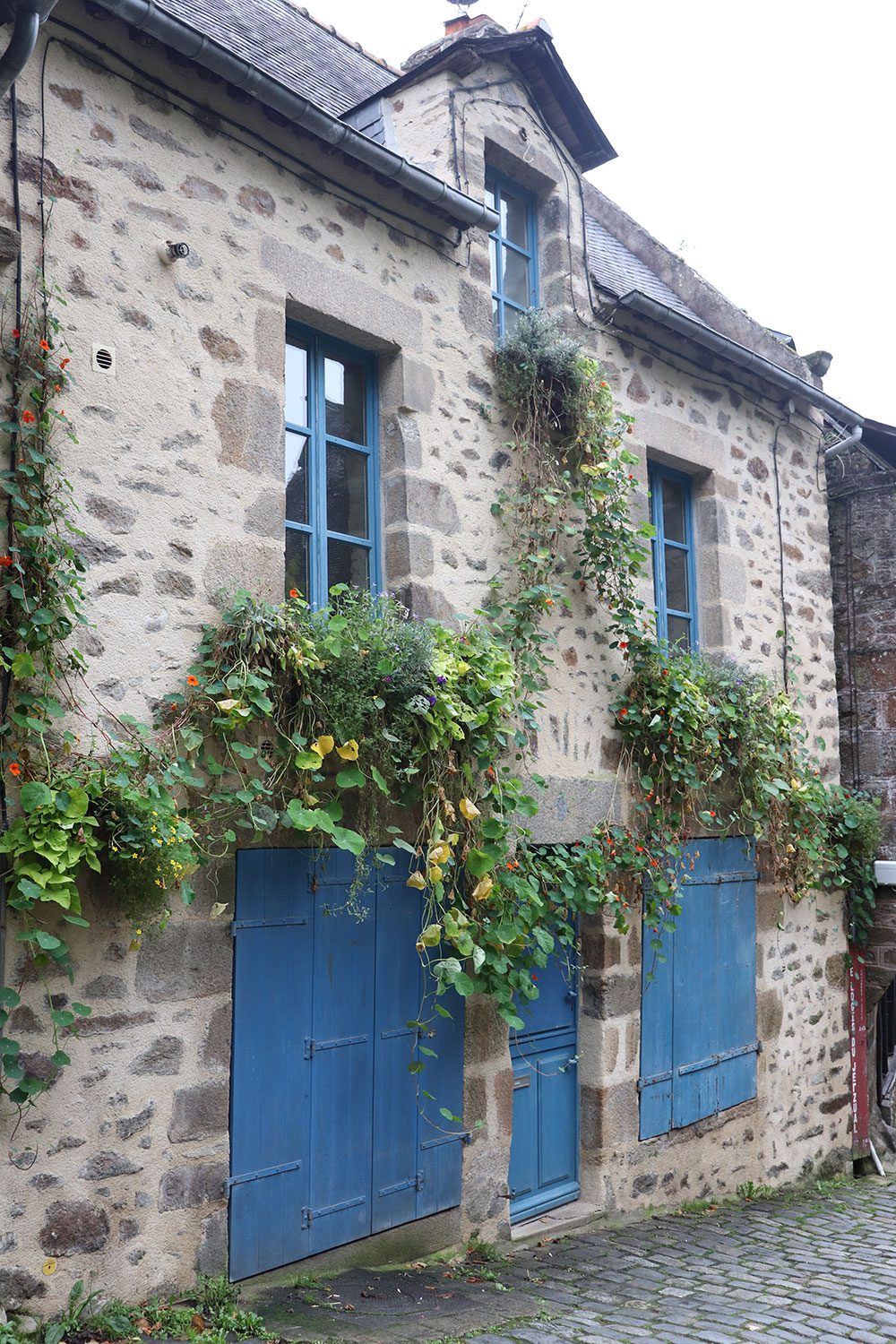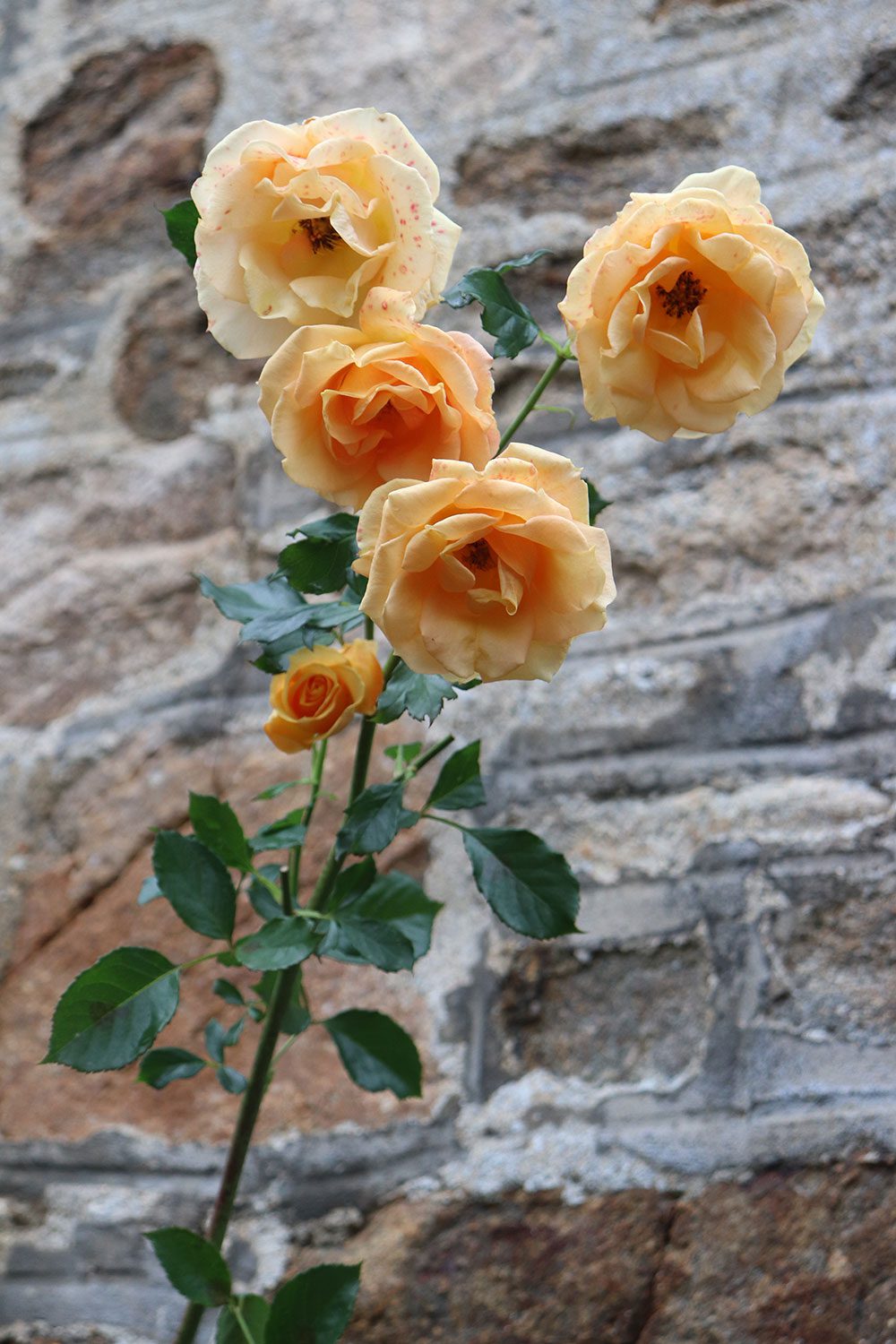 The town also has a tonne of restaurants but as a vegetarian, I found it very difficult to find something I could eat. This is typical in France. I didn't know about these when I went but a Dinan specialty pastry is a Kouign Amann, which looks delish! (As French pastries do). I went during the off-season but what I noticed is that unlike many French towns, Dinan's not overly taken by tourism. There's not a wild amount of souvenir shops and there were actually a lot of locals there, and it's so nice to see a one-thousand-year-old town still living and breathing today. There's still local food and arts/crafts shopping to be had. That's what I really loved about Dinan, is that it looks like a movie set but it's not treated like one. It's treated like a home.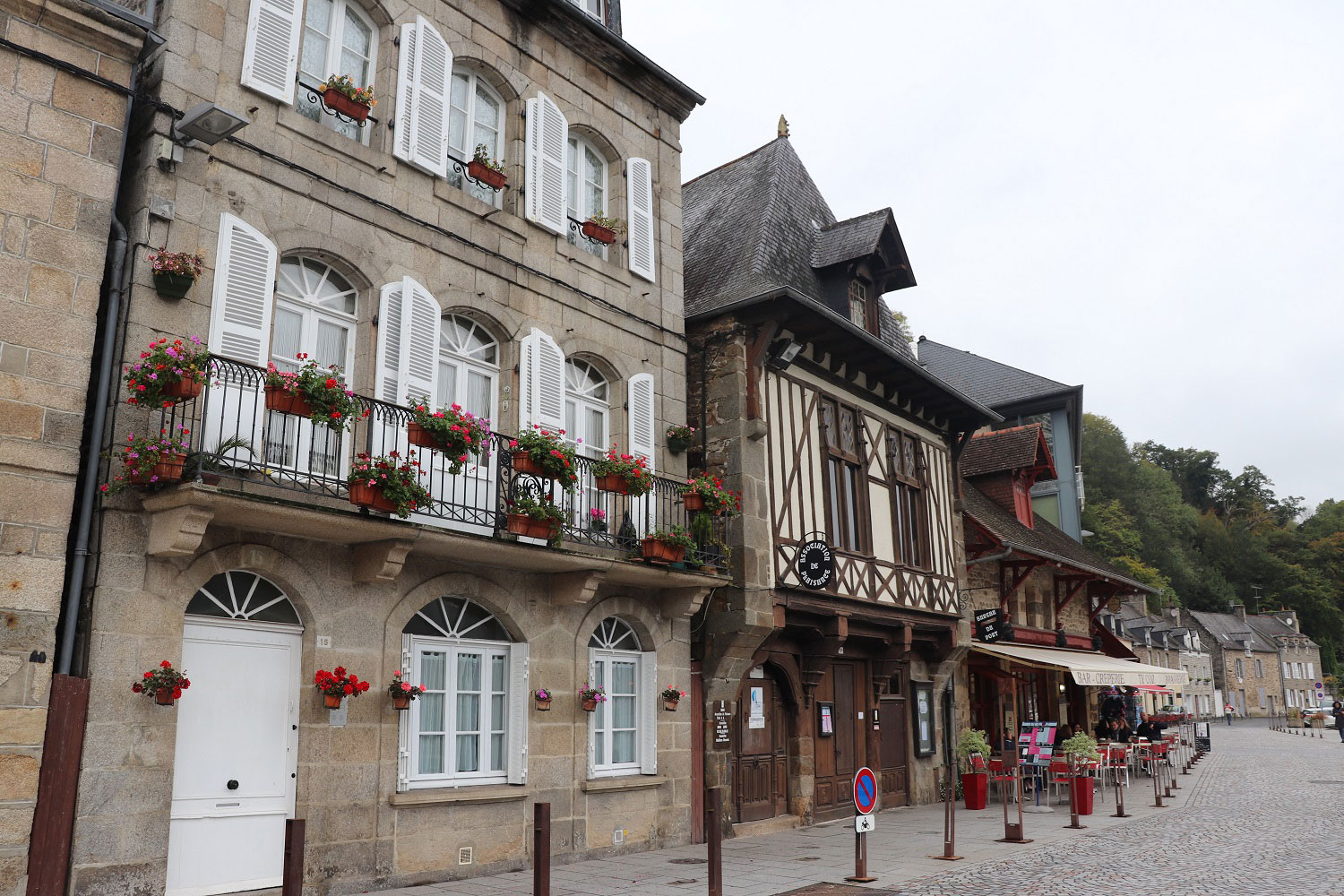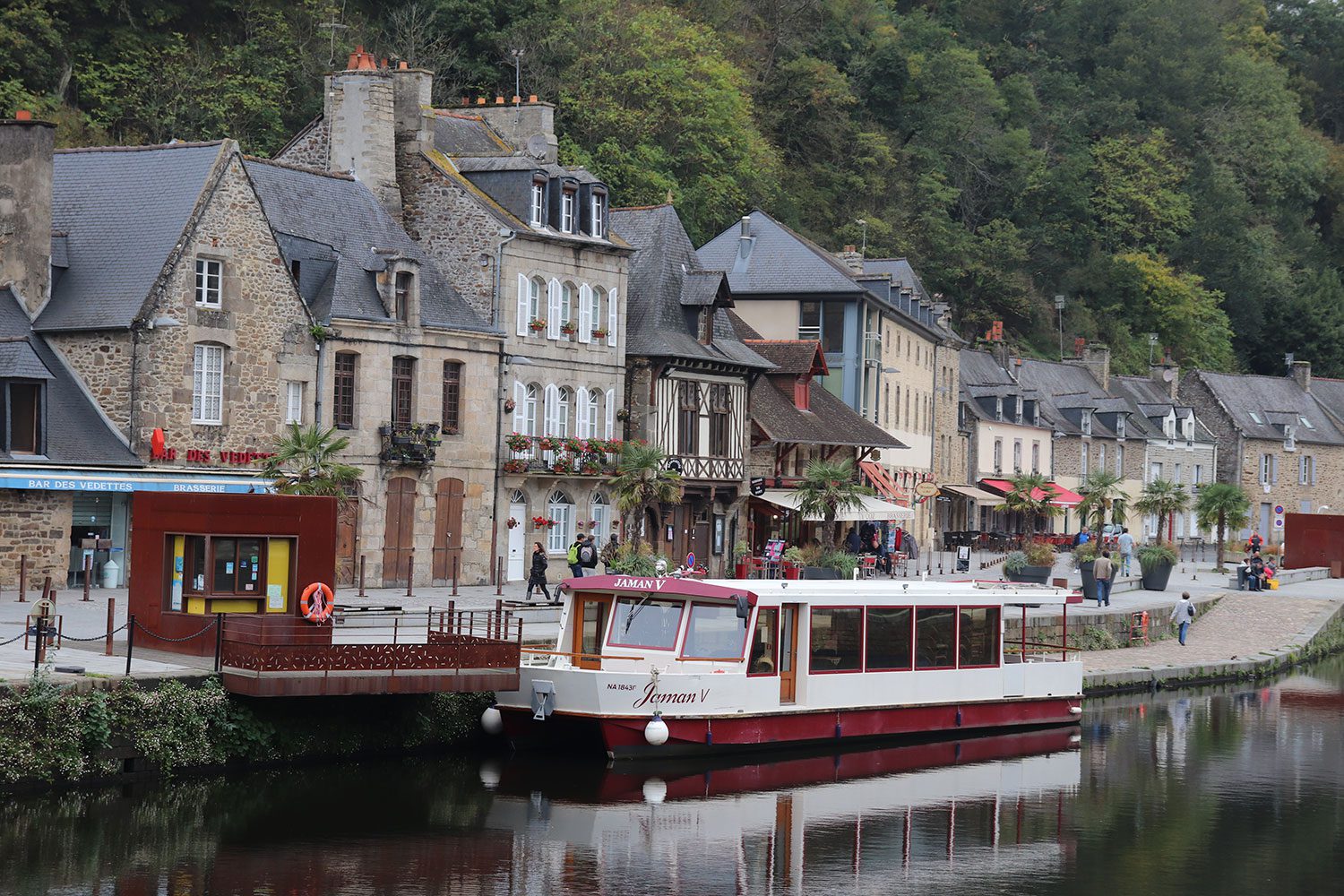 With towns like Dinan, I recommend getting a map and marking off the places you've been so you won't miss out on any particular road or building. I believe the walk from the town centre to the riverside is almost 2 miles, which seems very reasonable. The town is much bigger and more complex in person. There's also so many little hidden gems to see, so marking a map would be a smart move. You can explore the whole of Dinan in a few hours but it's also nice to have ample time to explore the roads and all the town has to offer. It truly does feel magical.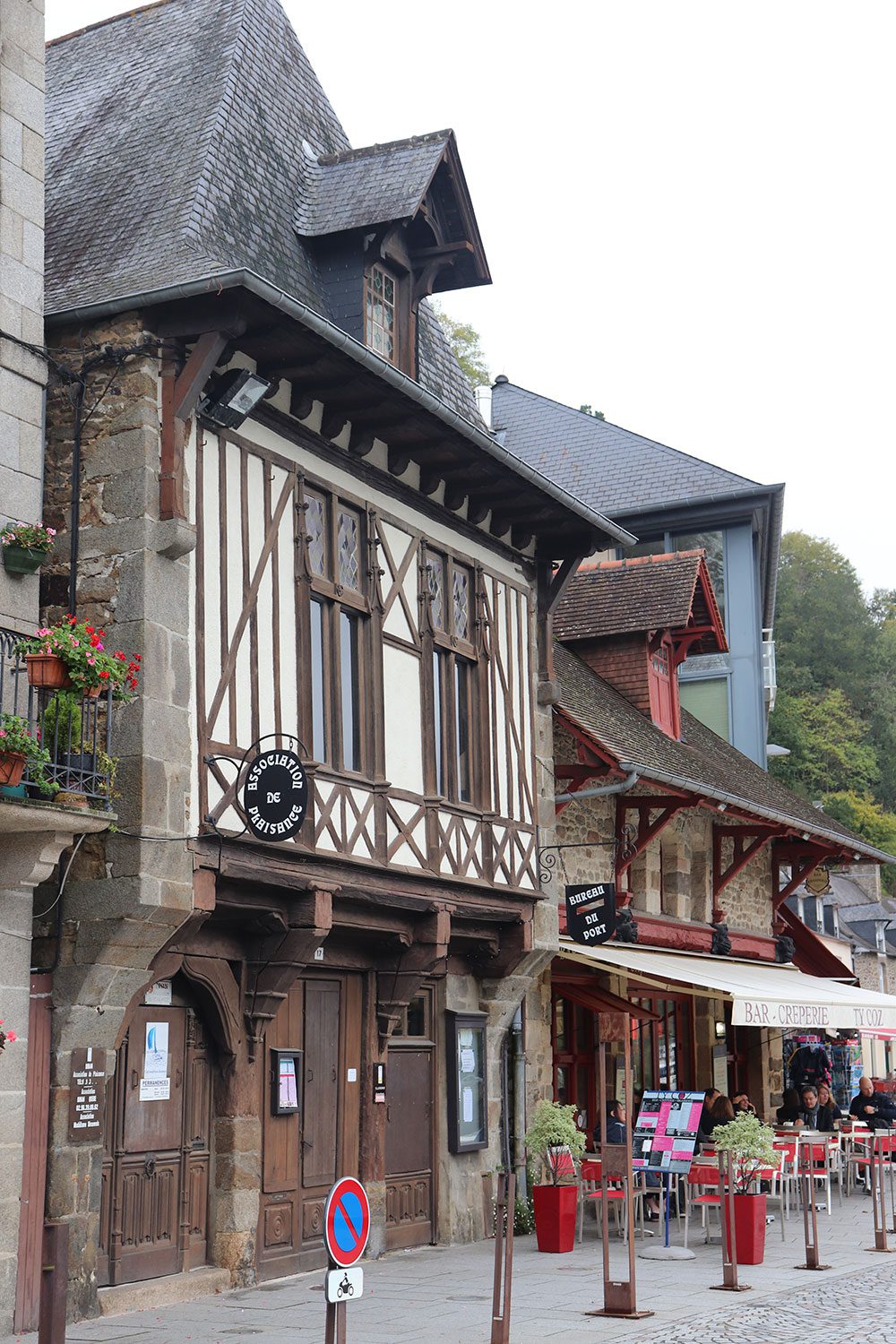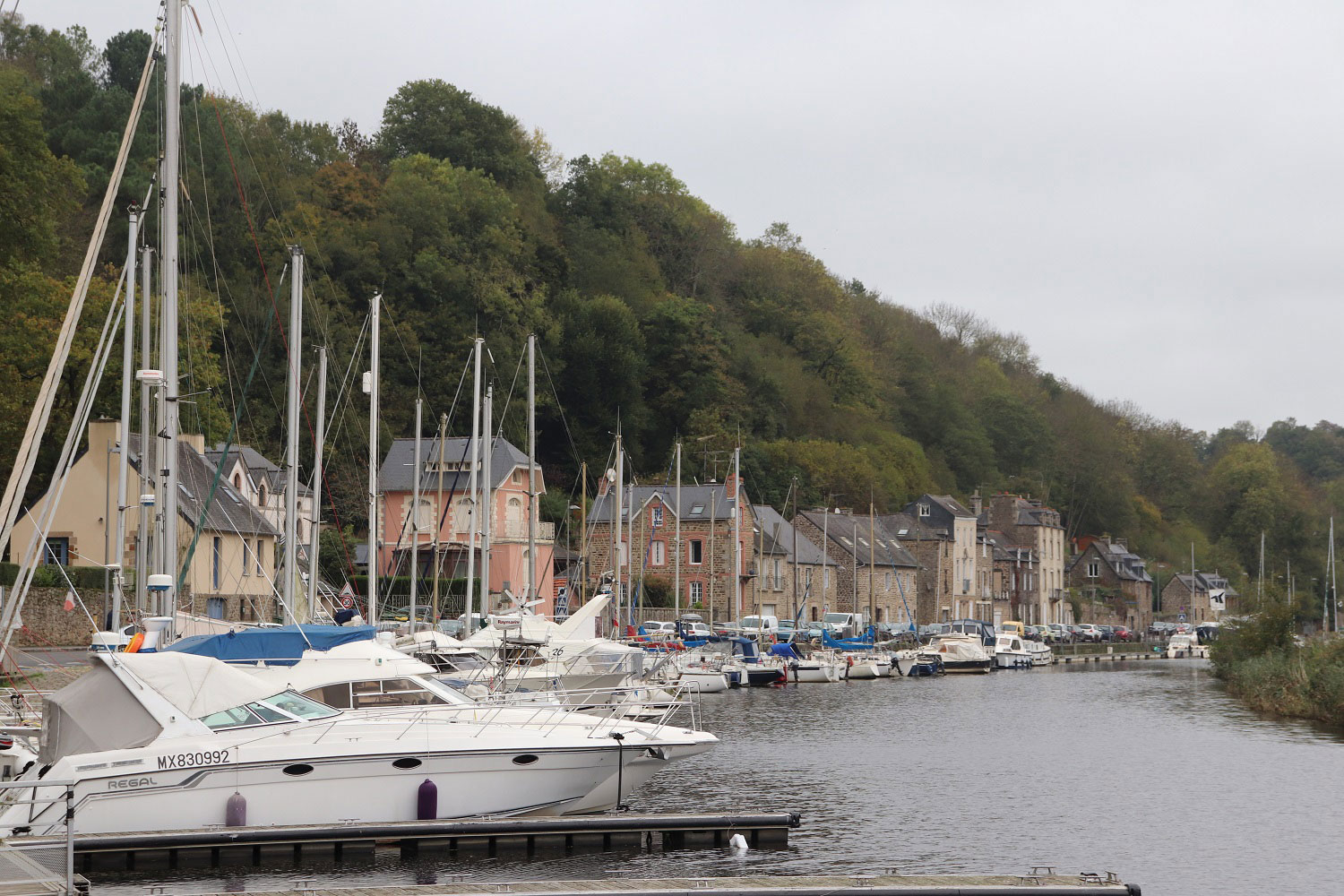 How to Get to Dinan from Paris
It's a bit harder to reach Dinan via public transport but not impossible by any means. If you can get to Rennes then you can purchase a bus or a train ticket from Rennes to Dinan. Dinan does have a train station but it's accessed by regional train only, so you'll have to book your tickets in the area rather than in advance. Make sure your card has "the chip" or else it will not work at ticket kiosks.
Alternatively, you could first go to St-Malo, another great town in Brittany, and then take the regional train to Dinan. Something that looks mega fun is a boat trip that goes from Dinard and St-Malo to Dinan. I wonder what amazing things you can see from the Rance River!
I did Dinan in a day trip from Paris with St-Malo, and it was enough to see Dinan but not St-Malo. It's one of the trickier places to get to but definitely worth it.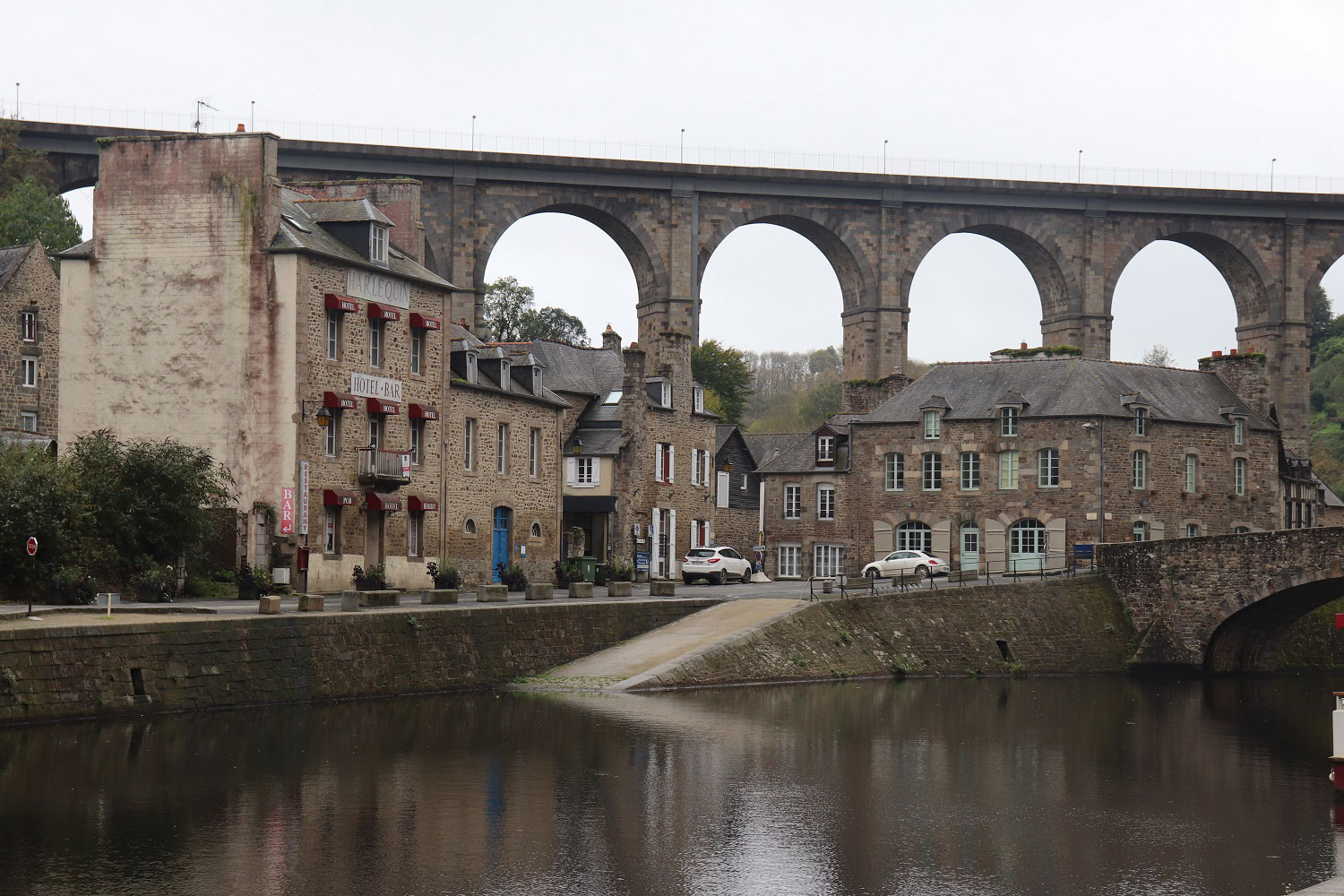 If you're into medieval history or faertytale villages then Dinan is definitely a place you need to see. It's an incredible town and many people will be able to fall in love with this largely undiscovered gem.
Pin This for Later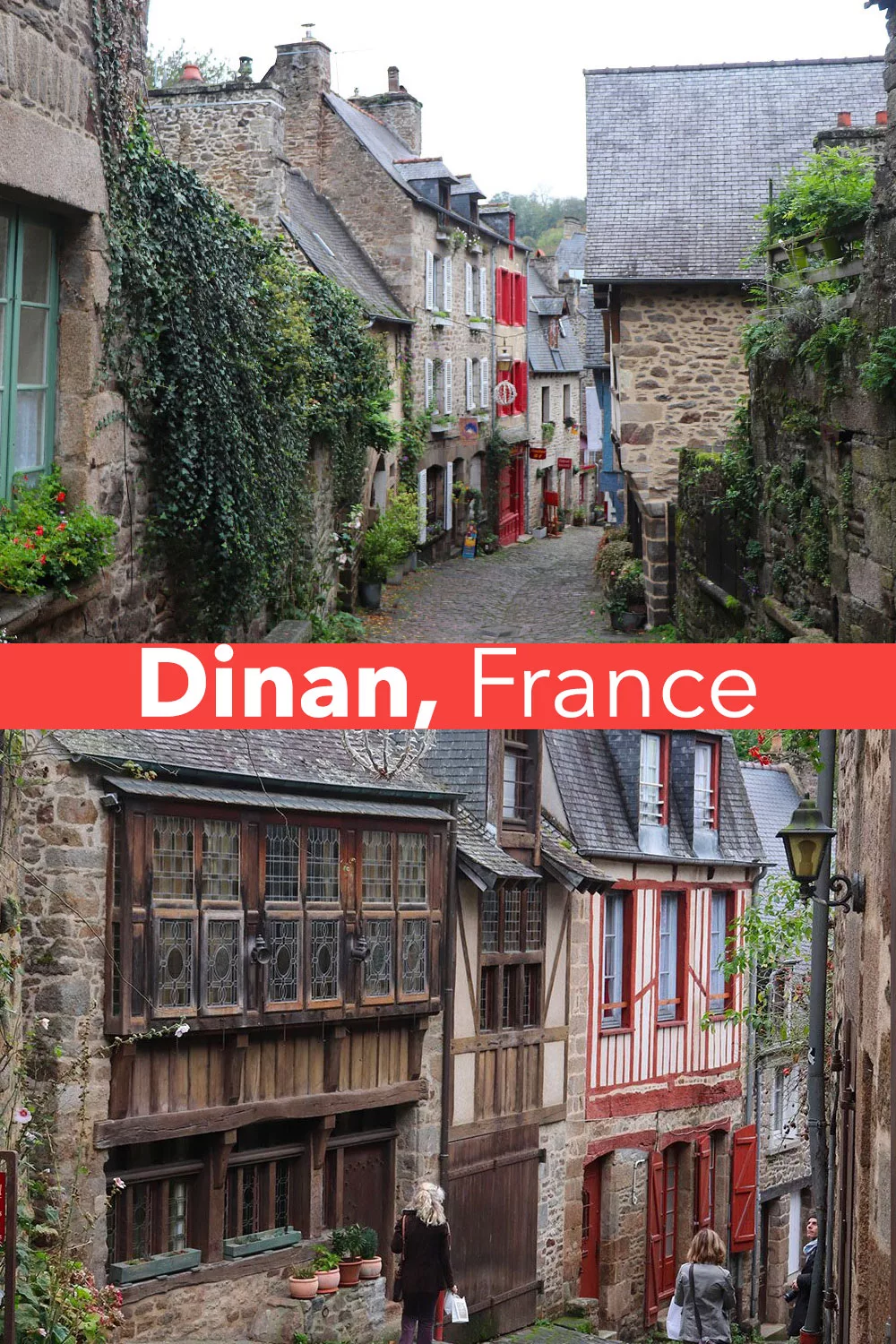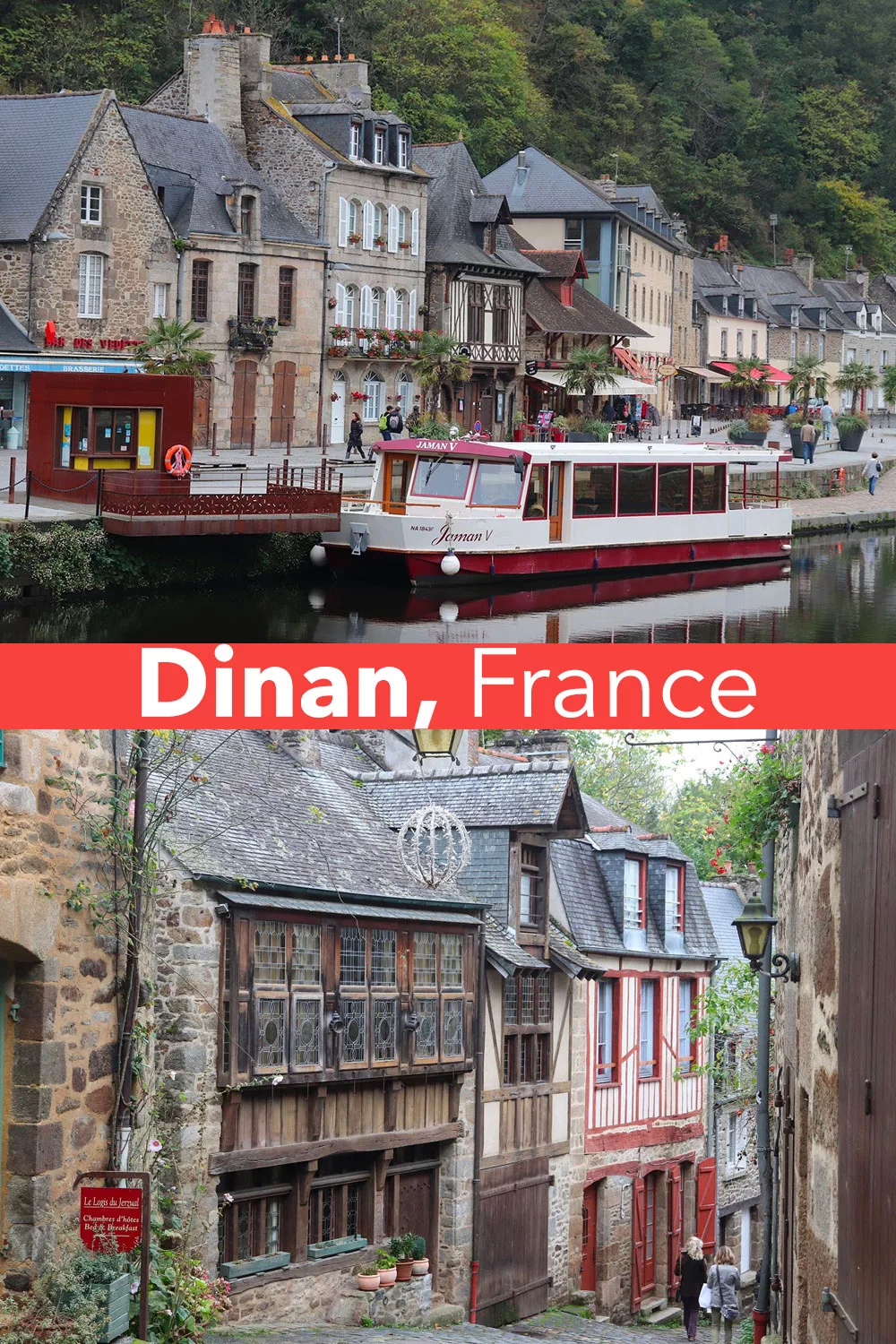 Please note that this post may contain affiliate links. These are at no additional cost to you but I receive a commission if you make a purchase through the link, and the commission helps me run my blog. Thanks for your support!
Tags:
birttany
,
dinan
,
europe
,
france
Sharing is Caring
Want to support me?
Buy me a Coffee