The Opulent Newport Mansions: Visiting The Breakers & Marble House
Originally published on Friday, August 31, 2018
Newport, Rhode Island is filled with mansions, and the first two I visited were The Breakers and Marble House. Unfortunately the COVID pandemic shut a lot of the mansions down for a long time, but I hope to visit and write about them all one day.
A lot of times I wish I could live an extravagant lifestyle with endless money. Don't you? I have a huge wishlist of material items and among them would be my beautiful dream home, completely at my design and taste. That's why, for me, it was super exciting to go to Newport, Rhode Island and explore some of their mansions. I like to get ideas for my own dream home that I'll maybe get to have one day.
The history behind it is fascinating as well. Love them or hate them, the American gilded age birthed some of the wealthiest families without pedigree – an exaggerated example of the American Dream. However it also birthed the uneven distribution of wealth. If you're fascinated by the gilded age and the turn of the century, the Newport Mansions are physical souvenirs of such a time. Beautiful, expensive souvenirs.
Pro tip: Your tickets never expire so you can always bring them back to gain access to more mansions at a discount.
The Breakers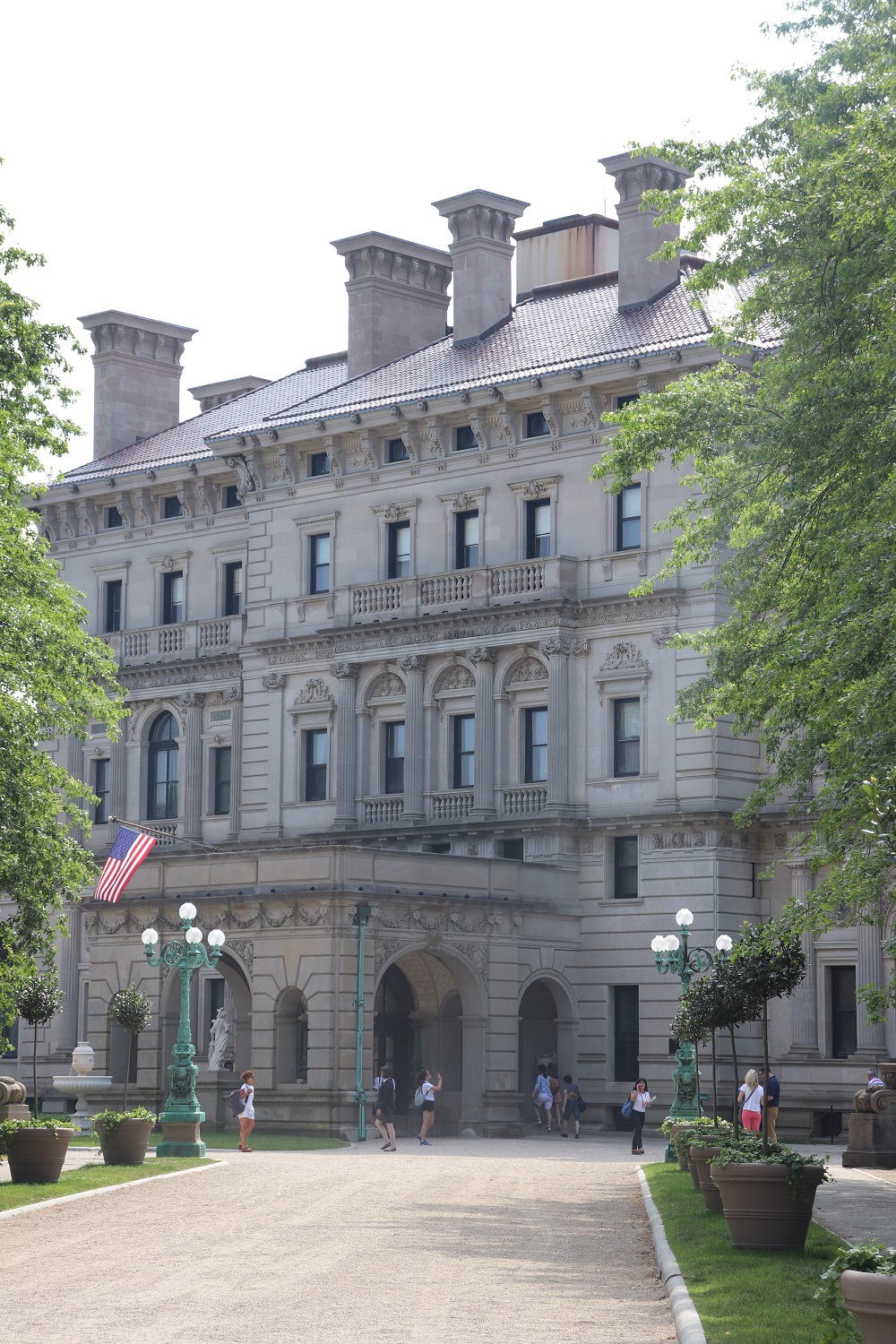 The Breakers is the summer home of the famous New York elite family, the Vanderbilts. Of the Newport Mansions, The Breakers is probably the most famous and visited. Cornelius Vanderbilt II had the home built in 1893 by architect Richard Morris Hunt, completed in 1895. According to the Newport mansion website,
Hunt directed an international team of craftsmen and artisans to create a 70 room Italian Renaissance- style palazzo inspired by the 16th century palaces of Genoa and Turin. Allard and Sons of Paris assisted Hunt with furnishings and fixtures, Austro-American sculptor Karl Bitter designed relief sculpture, and Boston architect Ogden Codman decorated the family quarters.
There is absolutely no doubt or ambiguity in the above as the villa is fantastically, lavishly decorated that it rivals homes like Versailles. The amount of detail implemented into such a large home is absolutely jaw-dropping, and the amount of work that went into designing the home alone is astounding, nevermind the amount of work that went into actually building it.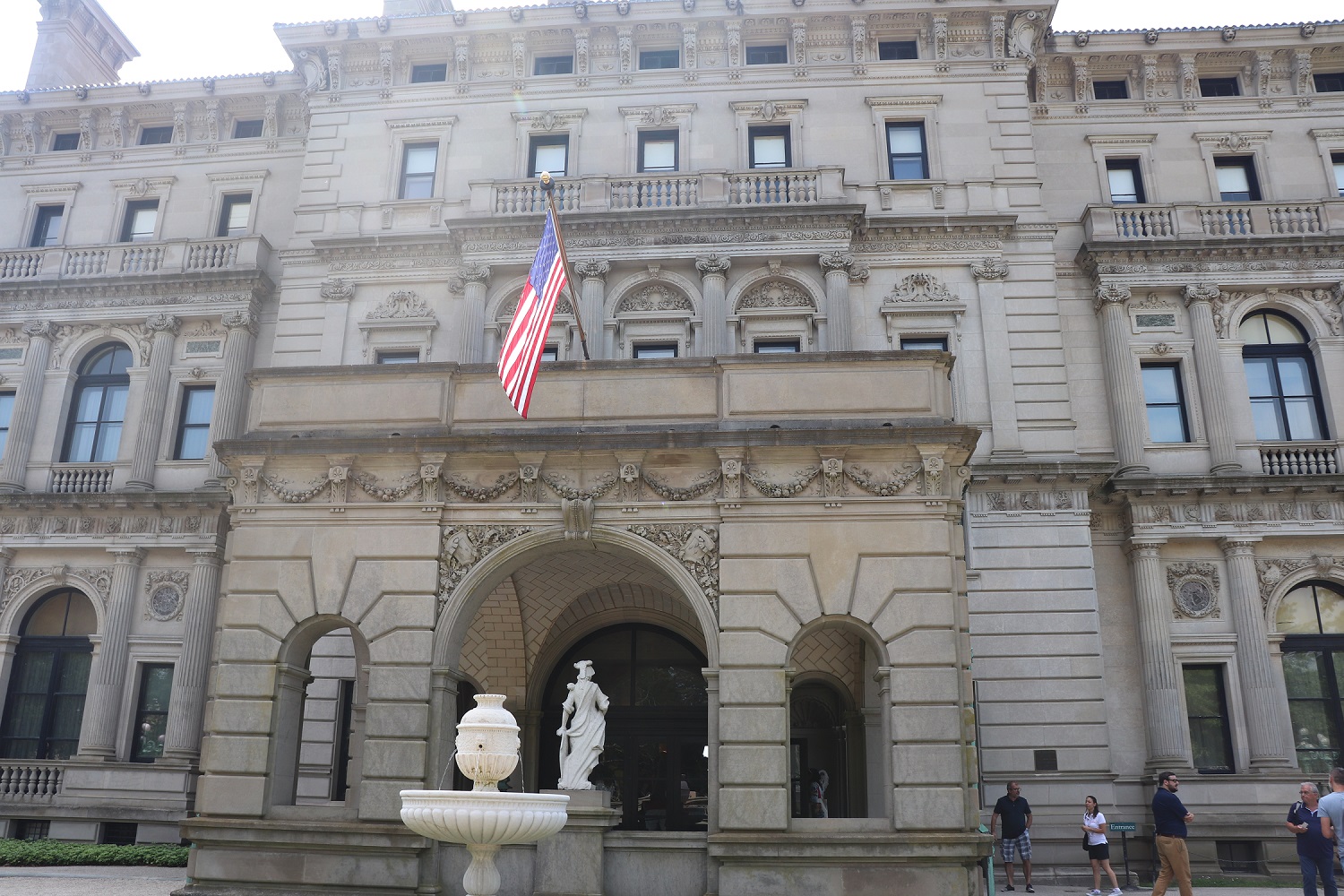 The sheer size alone is amazing, and I remember when I first visited in 2006, it was a foggy day. The fog covered the top of the building so as to make the home appear to rise into the clouds – it was absolutely amazing! Returning after 12 years, I was expecting it to appear less huge, but no. It's huge. The inside is just as grand in scale and even more detailed in all its finishes and furnishings. The view of the water is absolutely amazing and one can easily imagine living there, taking in the smell of the sea and running onto the back lawn. However I could not imagine how they dealt with such heat and humidity before they had air conditioning.
So without further adieu, here are some photos of the Breakers home: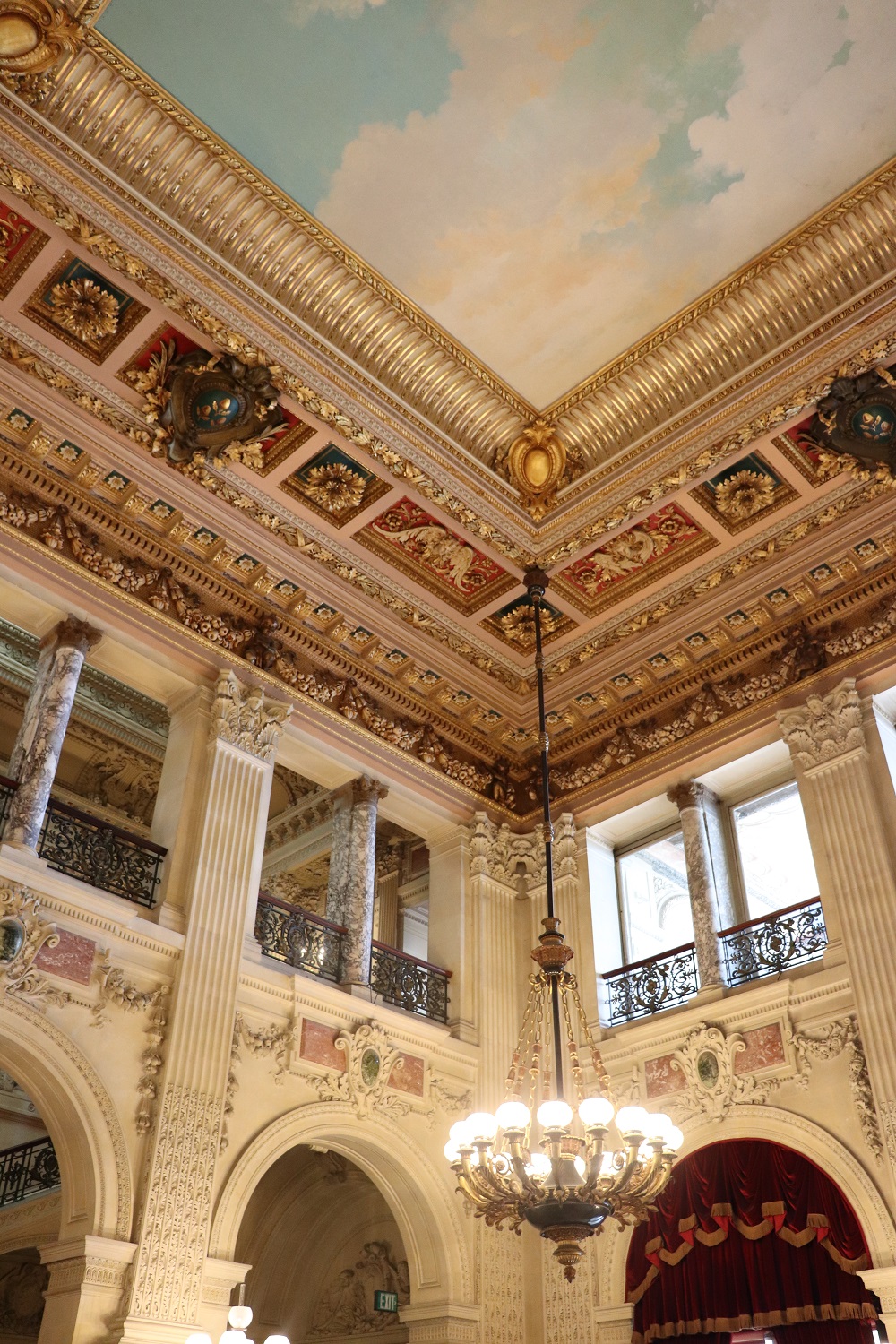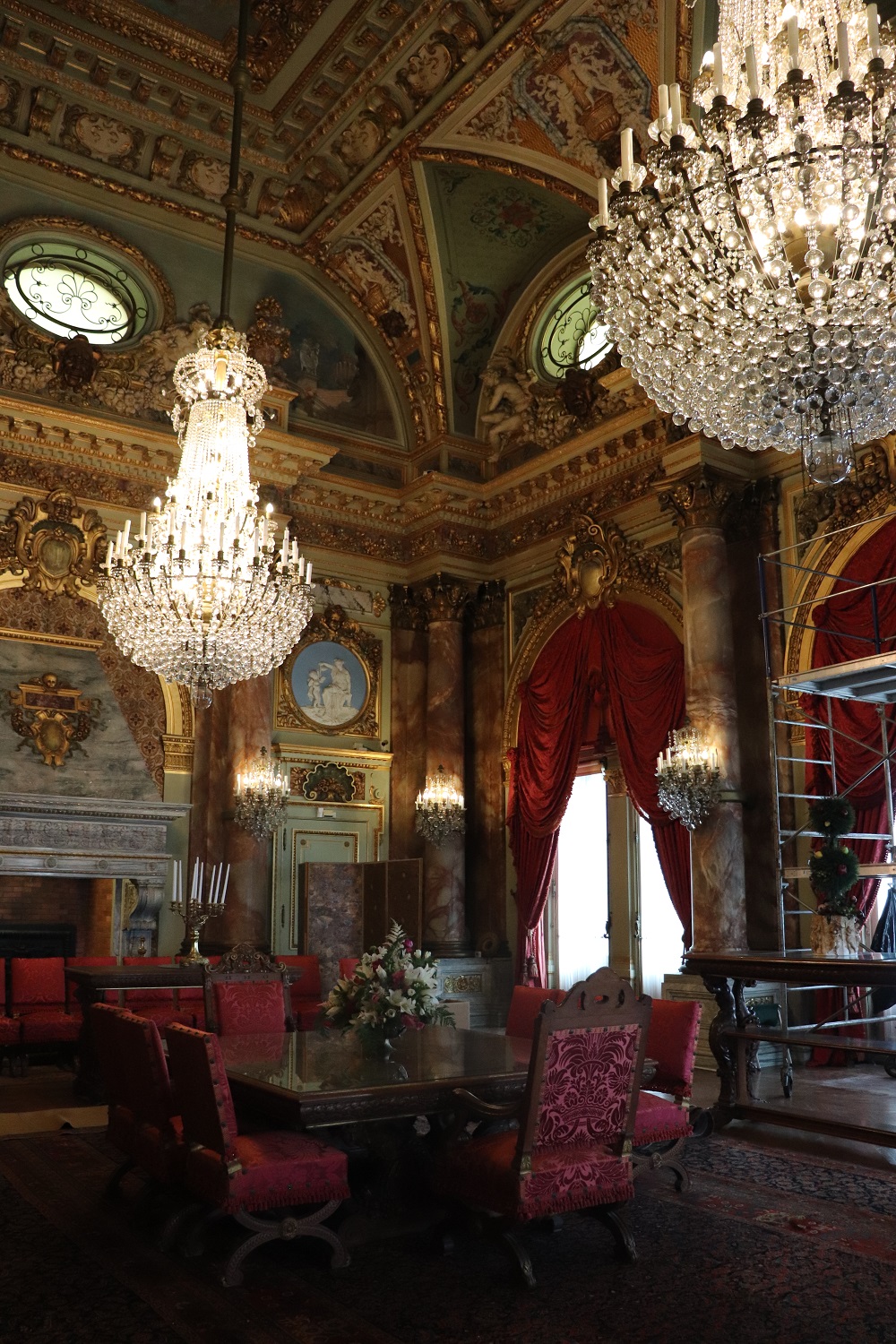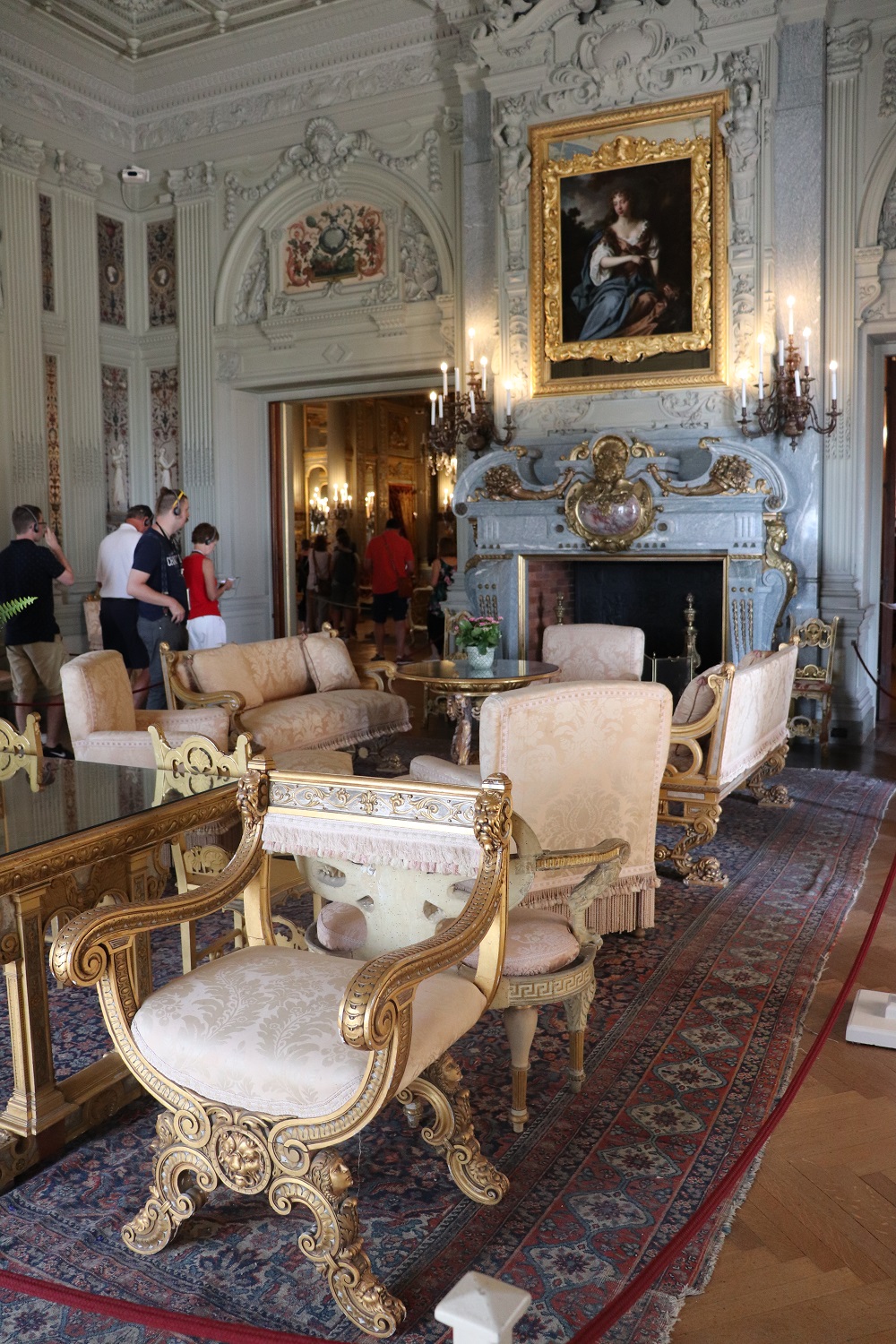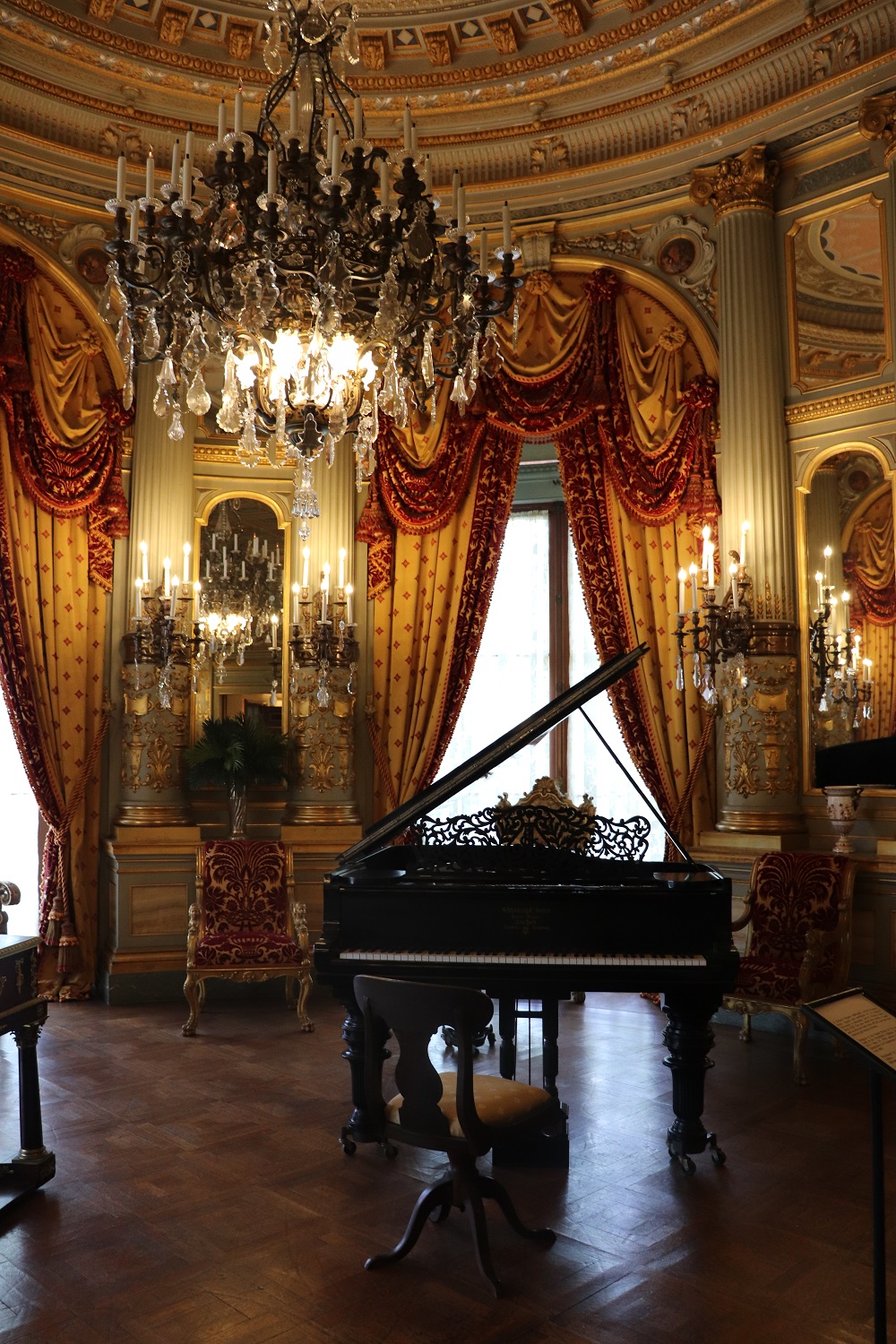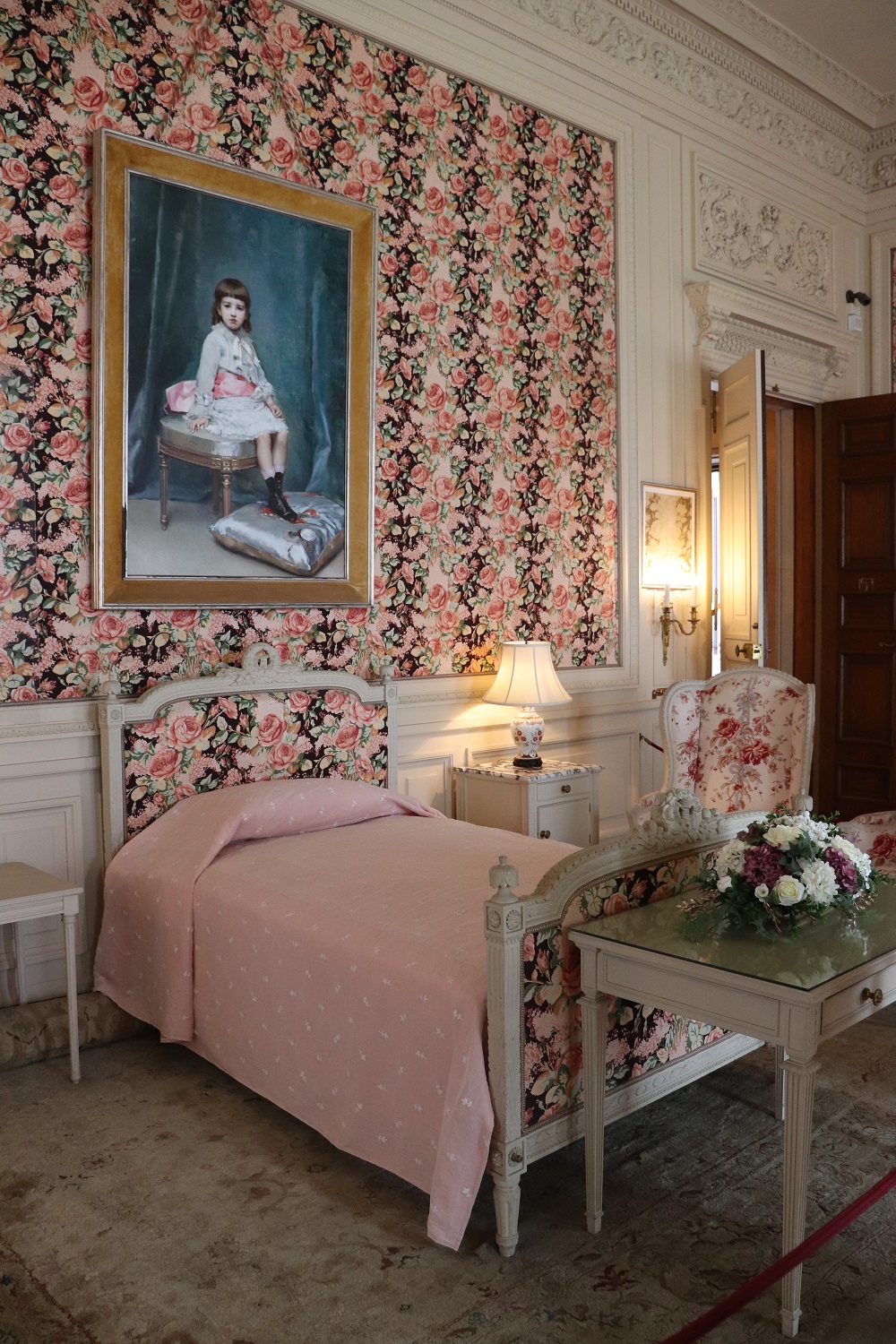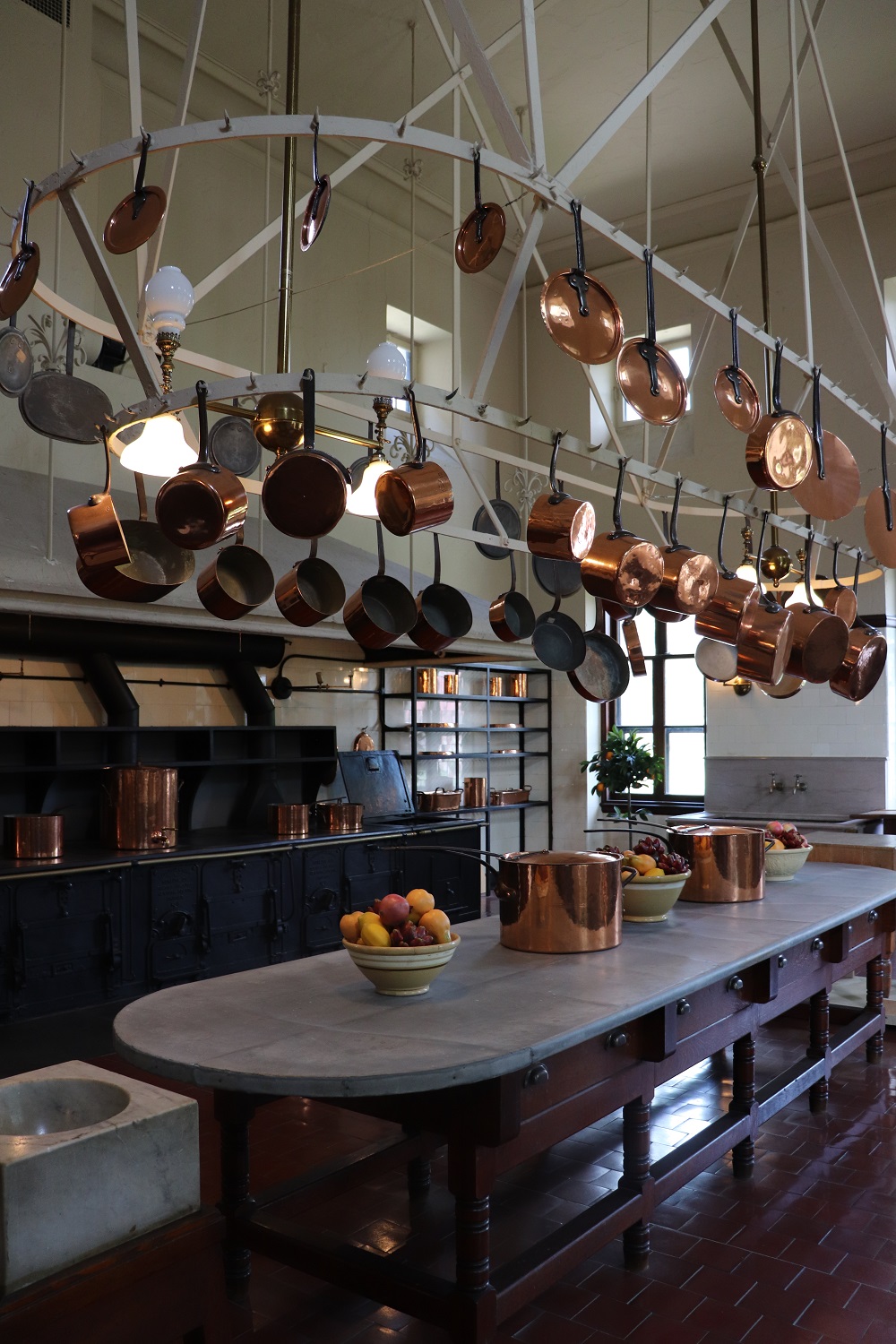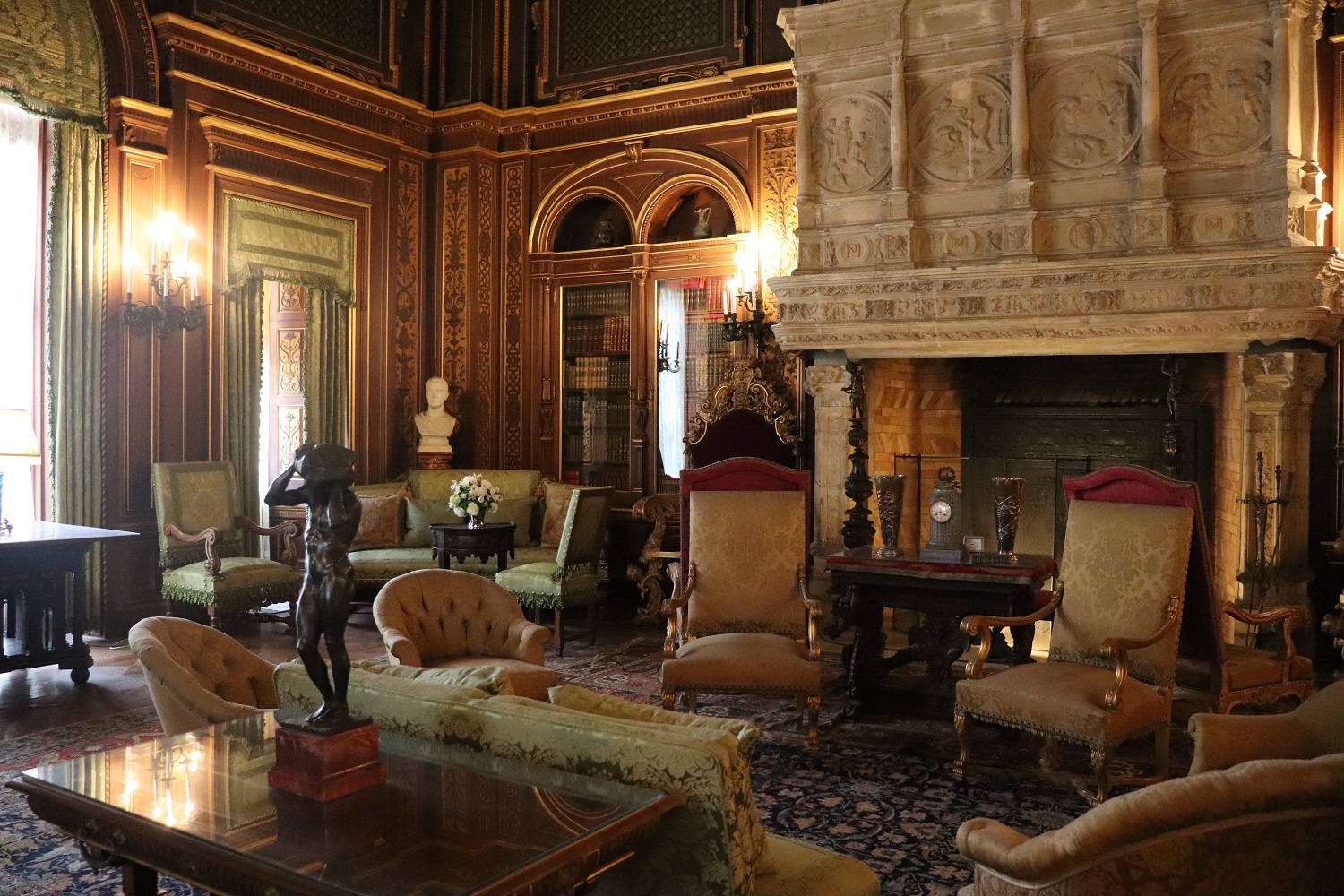 It's also pretty cool that this is the ancestral home of Anderson Cooper.
Marble House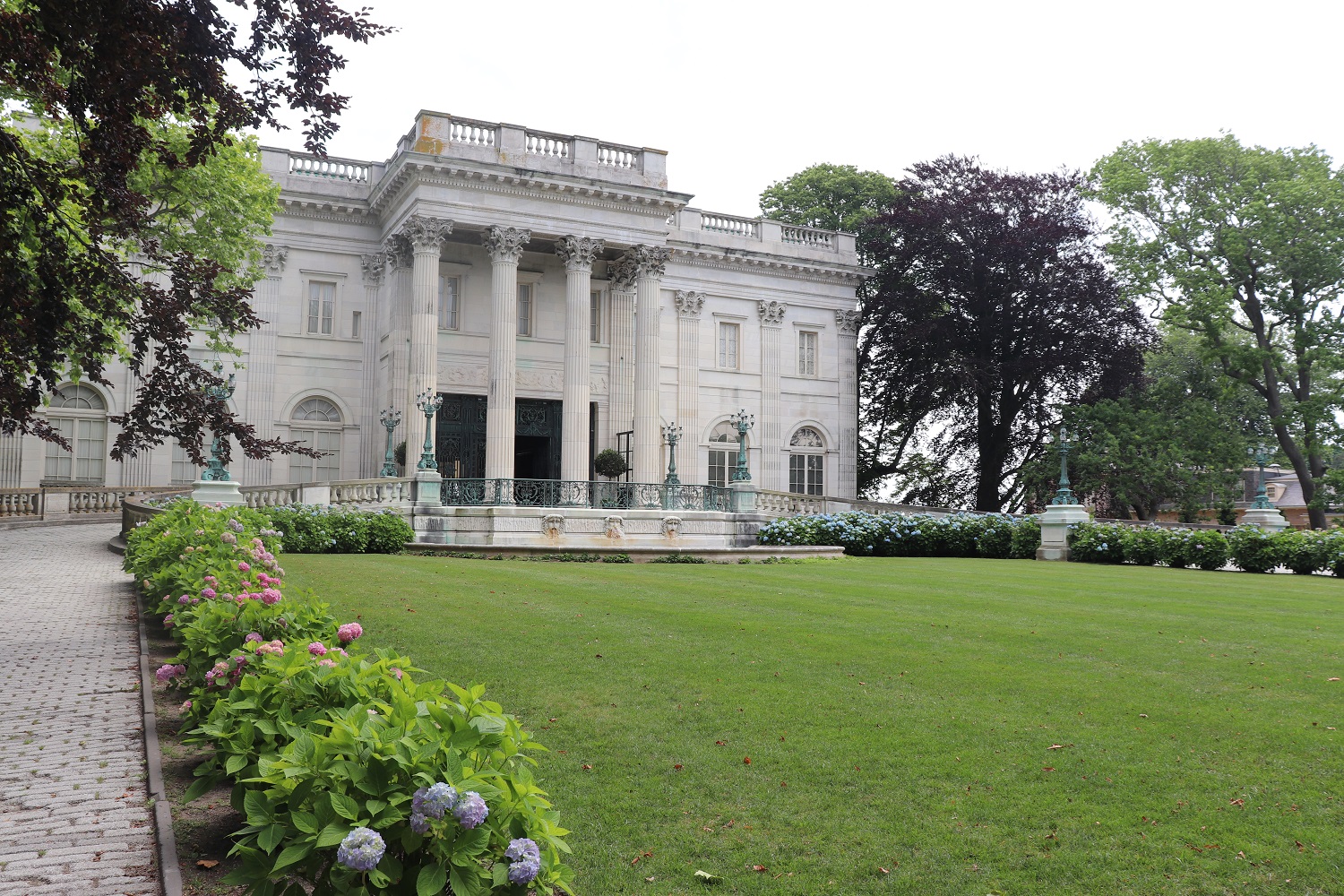 Completed in 1892 for Alva and William Kissam Vanderbilt, Marble House was also built by Richard Morris Hunt and is described as a tribute to western art. The facade clearly calls Greek influences and the interior has the opulence of French and Italian palaces. It too was completed as a summer home and cost over $300 million to complete in today's money.
Marble House has a more politically interesting history. William Vanderbilt gave his wife the home for her 39th birthday, but she later divorced him. Yup, they got divorced in that day and age. The property was then hers. What a settlement. She then built the Chinese Tea House – a tribute to eastern art – and hosted rallies for women's suffrage at the home. I don't know too much about Alva and her other political opinions but her role in women's suffrage was outstanding. You can even buy memorabilia from her original suffrage design at the home.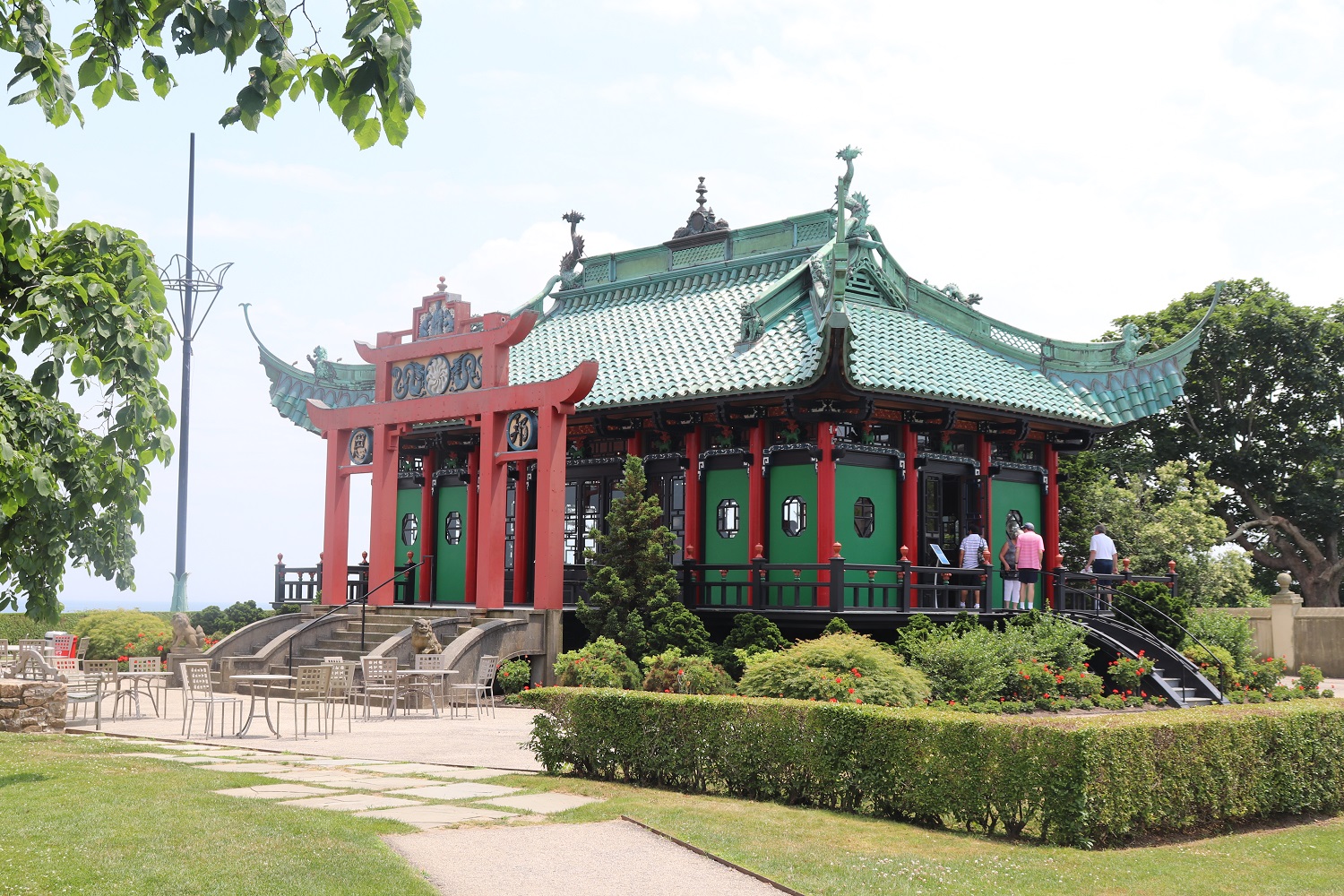 I personally fell in love with this home because it has a more relaxed style than the Breakers (even though that still means it's extremely ornate). I loved the gardens with the hydrangea. I loved the damask. I loved the gothic room. The tea house and sea view also make the house seem more established and cosy, like someone had actually lived there. The Breakers is obviously more popular because it's more grand, but I personally felt like Marble House was more up my alley.
Here are some photos from the Marble House: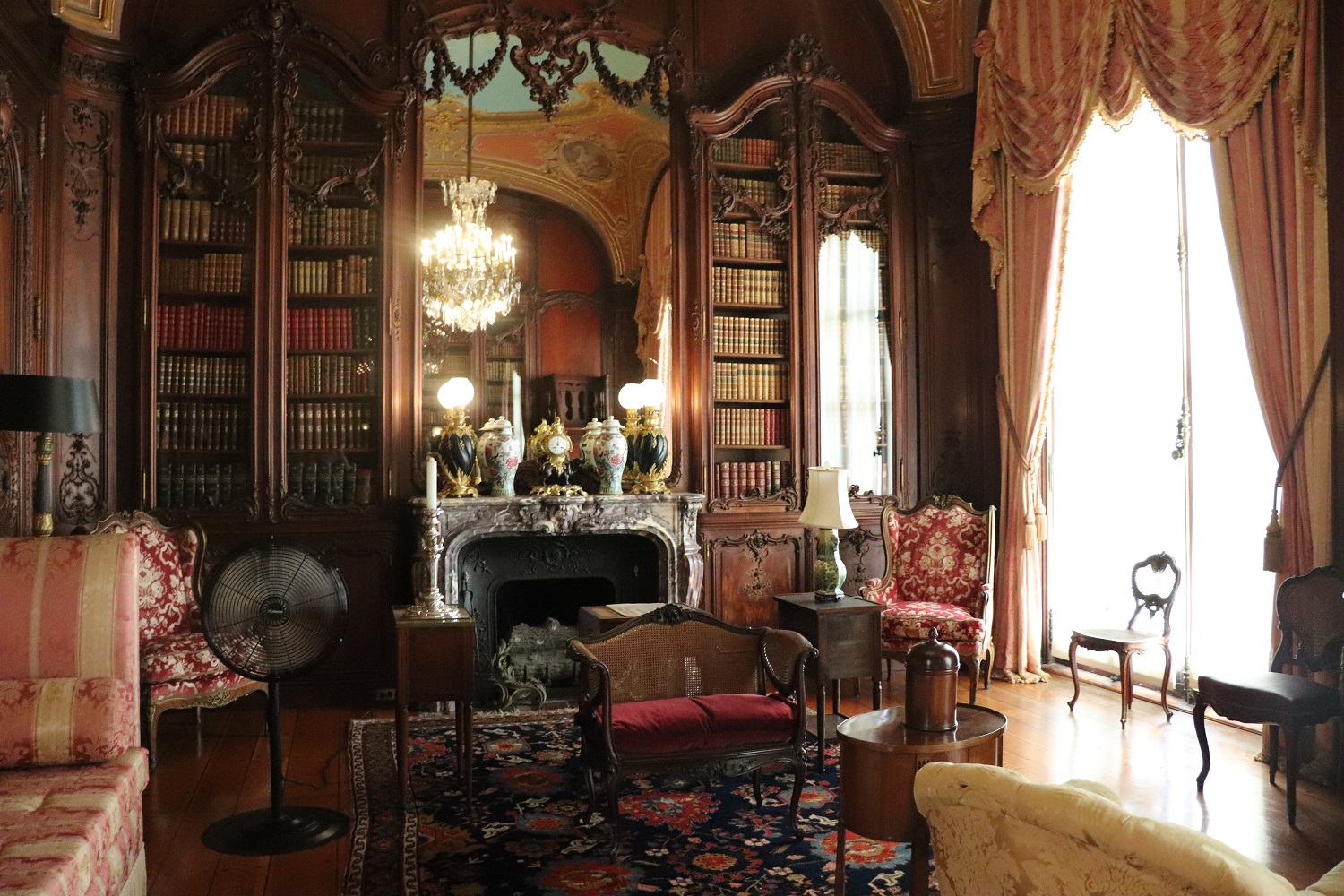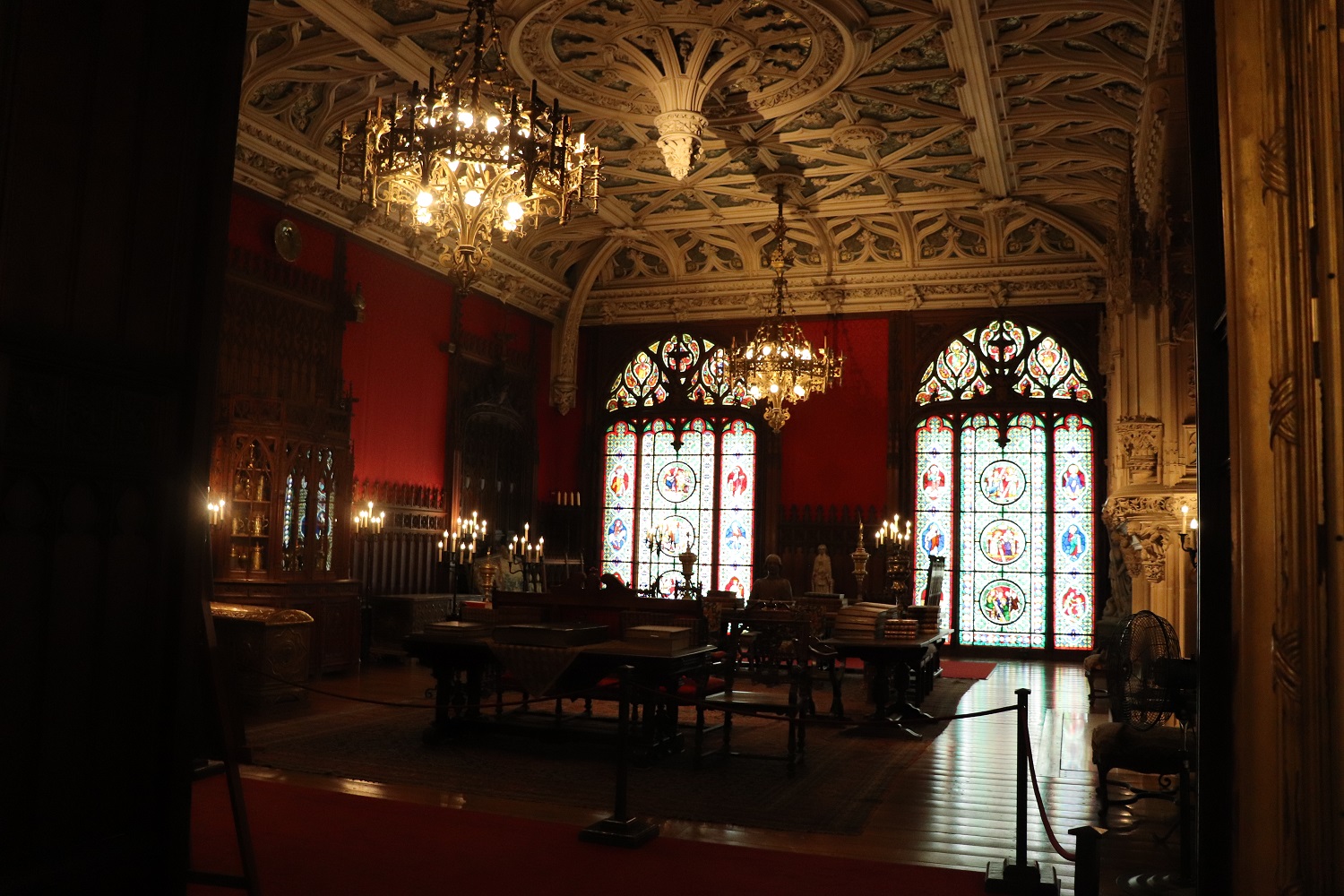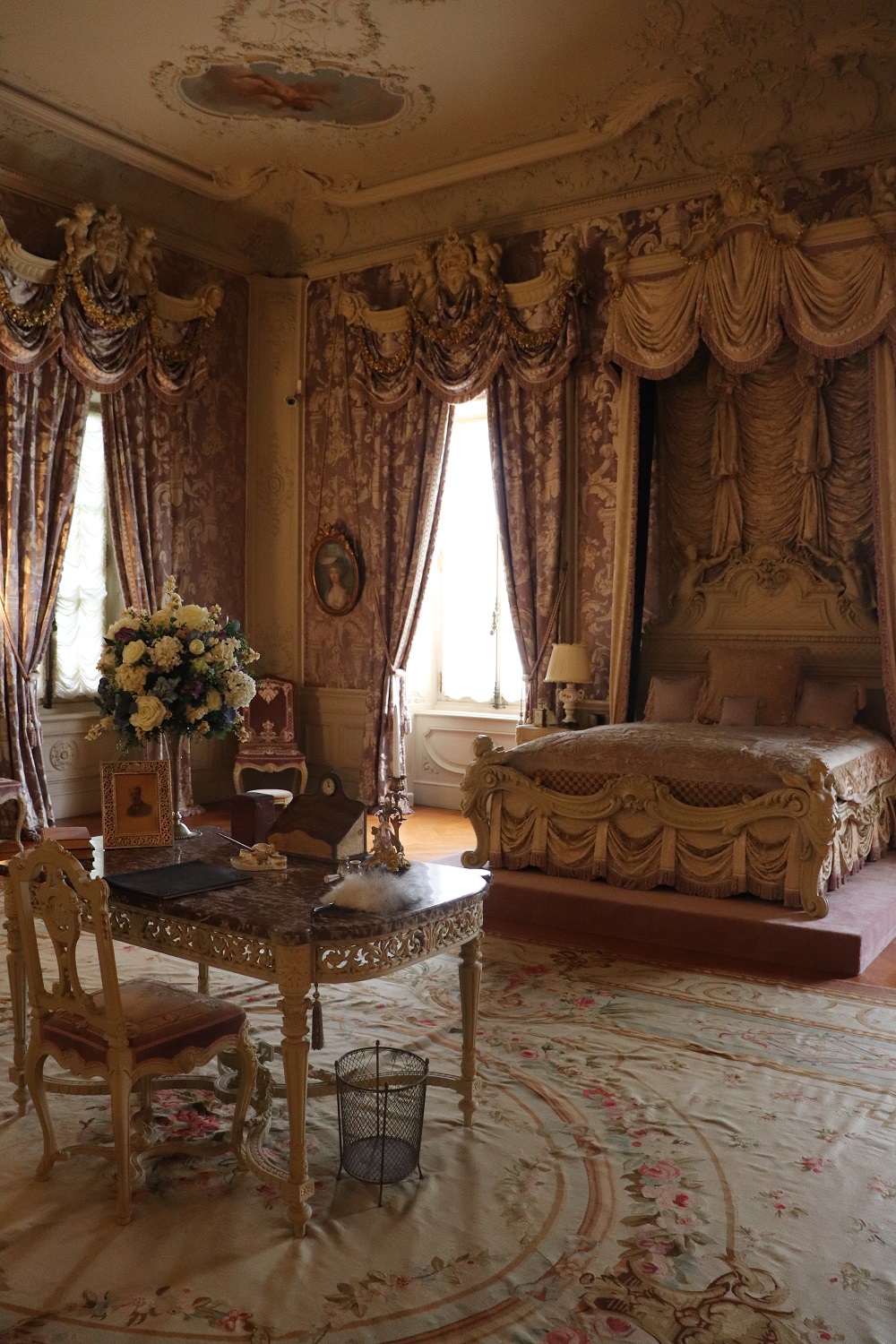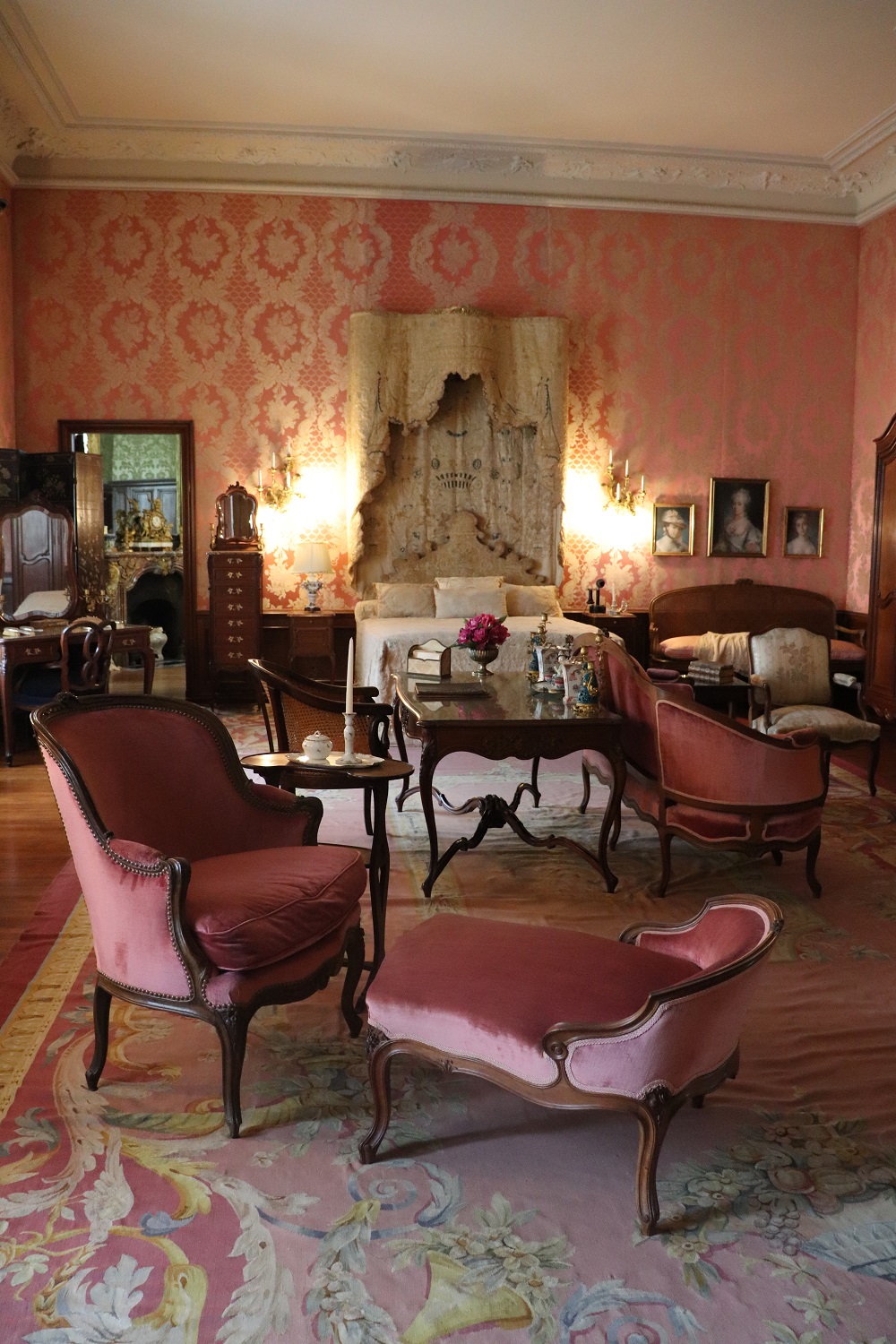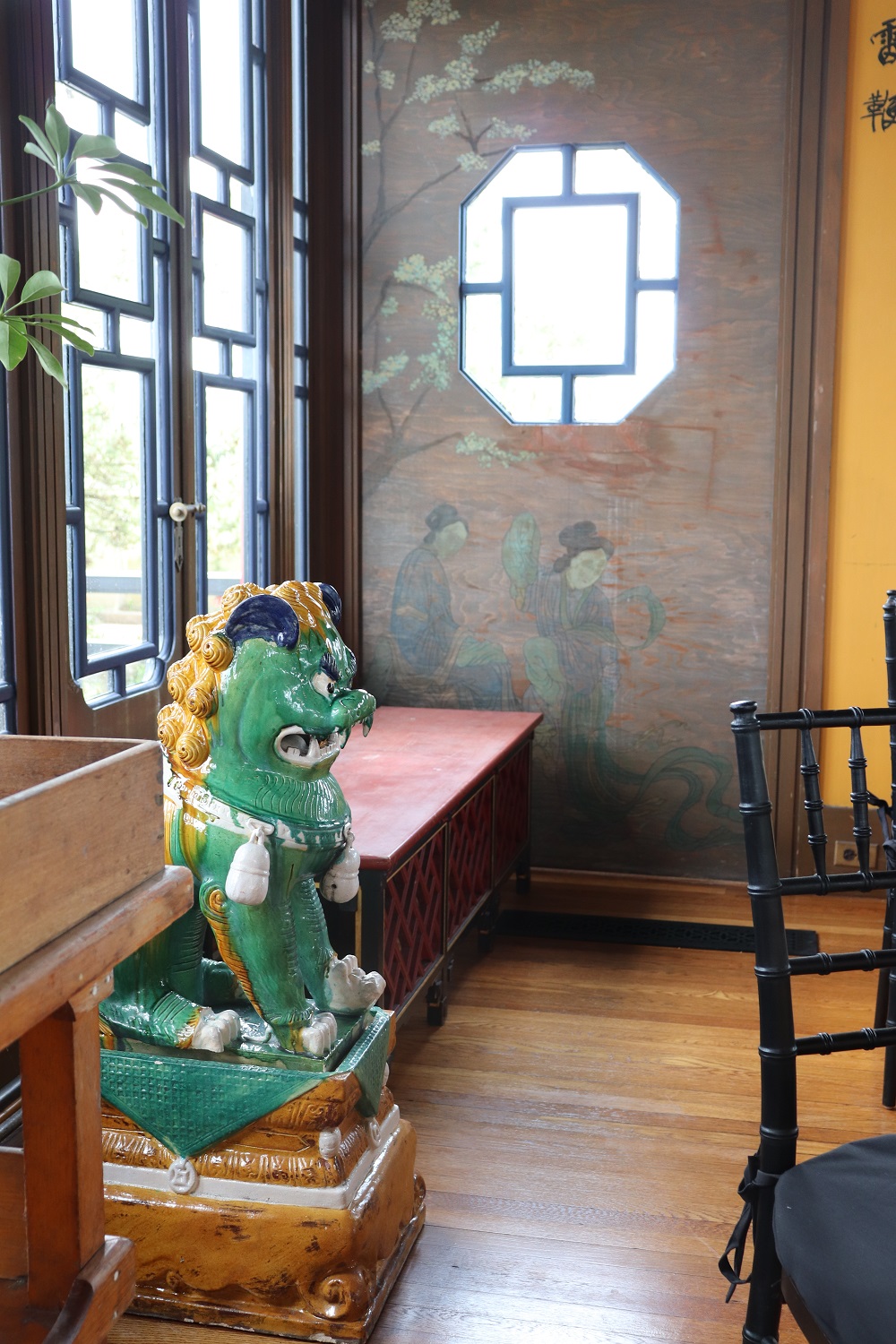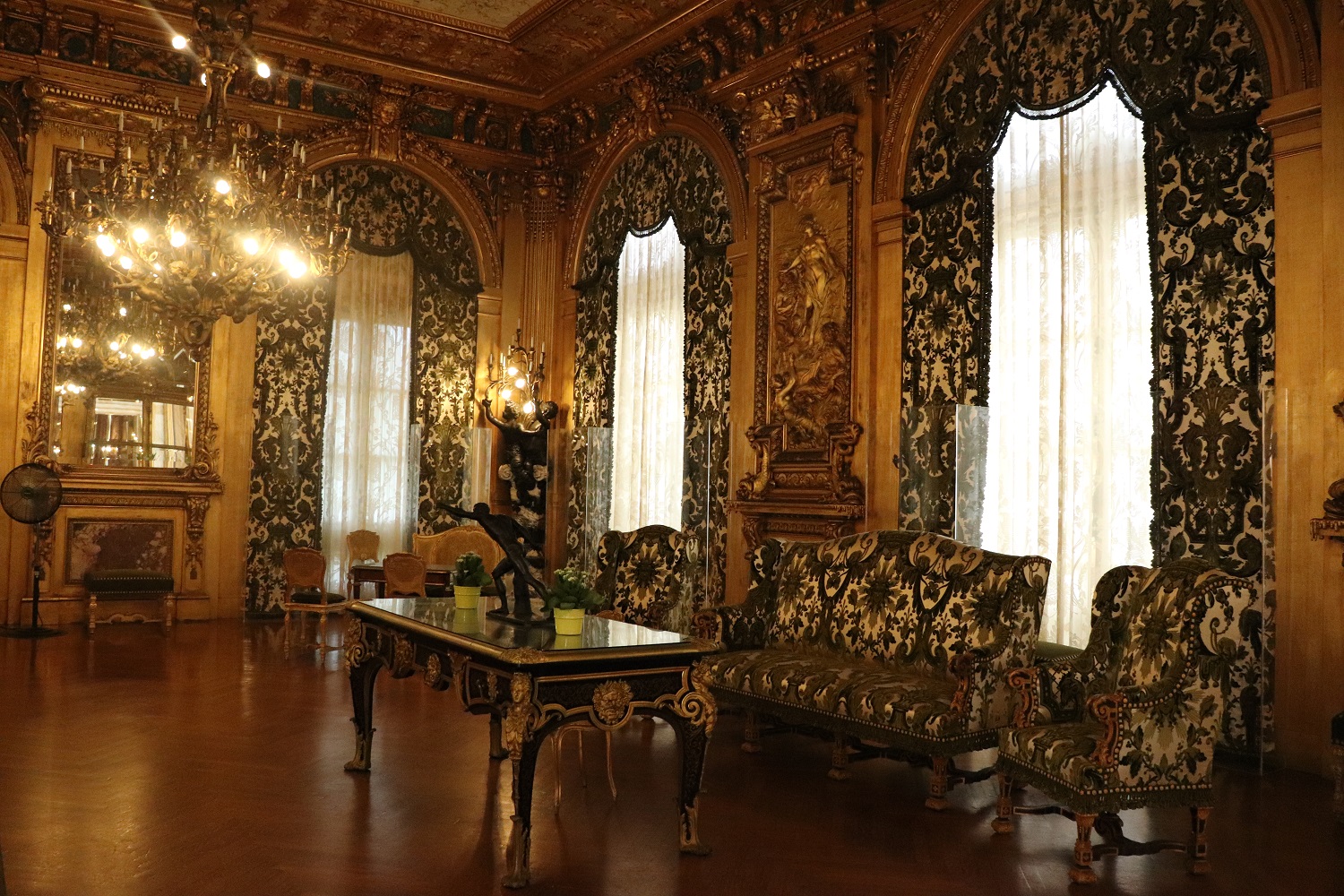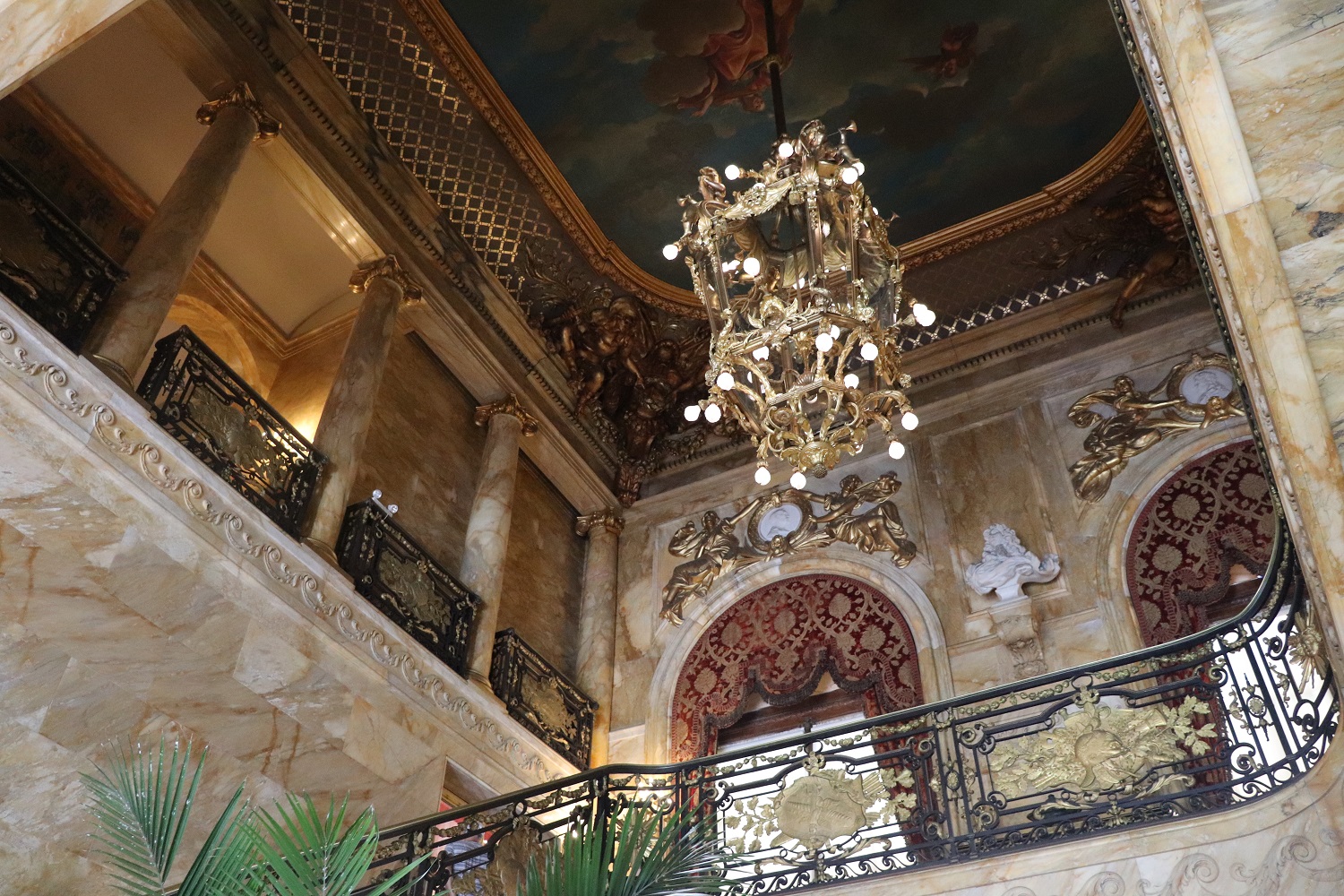 We plan to return to Newport to see even more of the mansions in time, and I can't wait to have them all described and ranked. When that happens, links to the new blog posts will come below. For now, you can browse my "Newport" tag to see what else I've written about this beautiful place.
Pin This for Later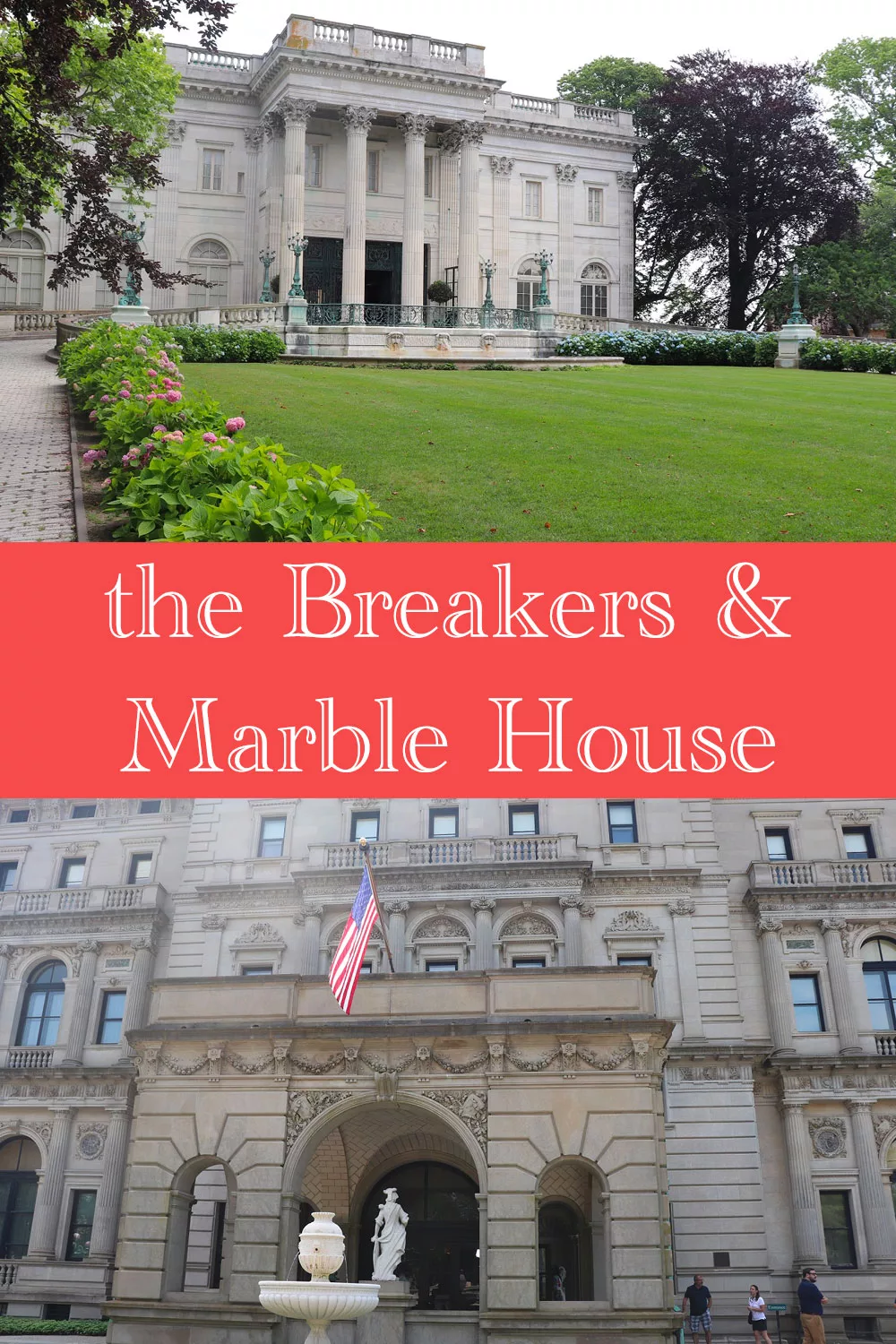 Please note that this post may contain affiliate links. These are at no additional cost to you but I receive a commission if you make a purchase through the link, and the commission helps me run my blog. Thanks for your support!
Tags:
newport
,
north america
,
rhode island
,
united states
Sharing is Caring
Want to support me?
Buy me a Coffee