Exploring Pompeii
Posted on Sunday, September 9, 2018
Pompeii is incredibly famous and since I was a kid reading about the ancient stories of how a volcano overtook such a thriving city, I've wanted to visit this legendary city in person. After getting an extension so my family and I could see Pompeii from Sorrento, we headed off to the famous archaeological site, and it was actually amazing.
(Also note that I was 16, so these pictures are not at ITFTS best – but there are many!)
On 24th August 79 AD, the Roman city of Pompeii had a normal day until the neighbouring volcano of Mt. Vesuvius struck. Before then, it has been a thriving city for several centuries before Christ. After that day, it was covered in hot ashes and a mud slide from the volcano. Even though burning and being buried alive is a way nobody wants to go, it's because of this that the town itself is so preserved. It was unearthed in the 18th century and became a popular legend in the years to follow, but I had no idea until I visited the sheer size and preservation of this magnificent Roman city.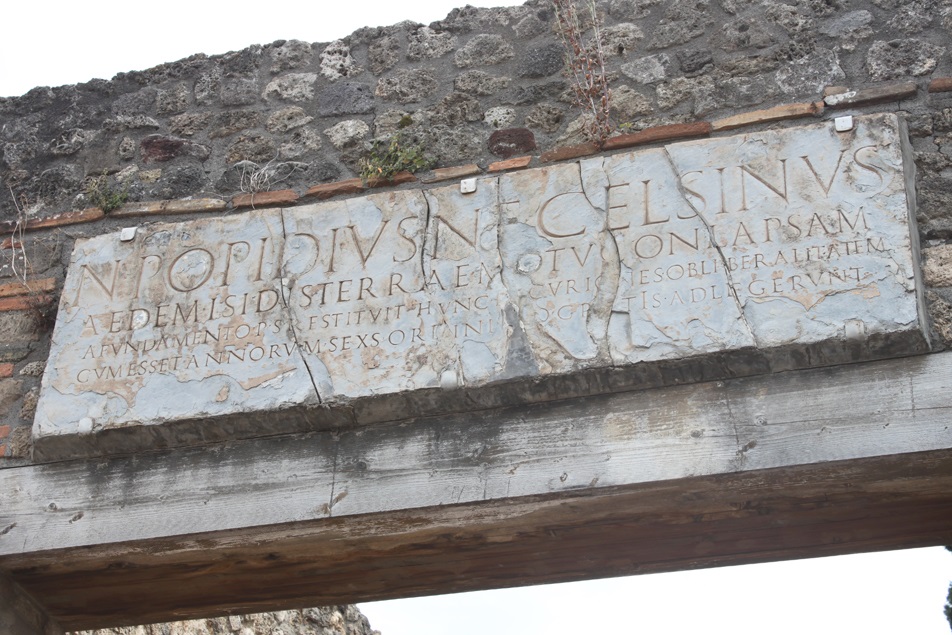 (You can also hike Mt. Vesuvius all the way or take a bus up to an entrance several hundred meters from the top. The hike can be pretty steep but it's very rewarding!)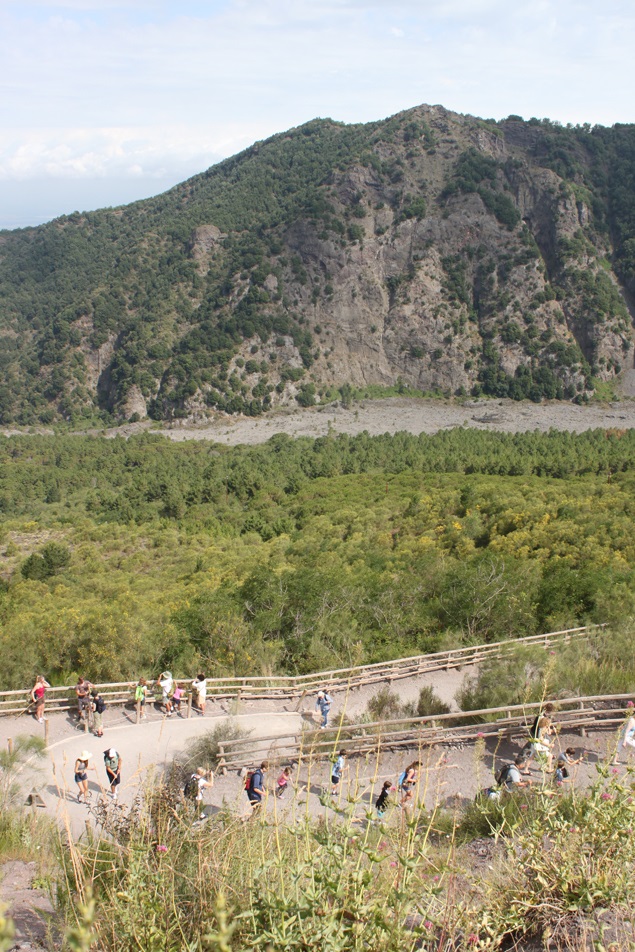 Of course, there are many more well-known sites to see at Pompeii. One of the most fascinating temples is the very preserved Temple of Isis, which stands out since it's dedicated to the Egyptian goddess. It's one of the most well-known places in Pompeii and the size and layout of the temple really gives a true idea of what that type of architecture was like in Roman times. There's also the amphitheatre, which is of course typical of any Roman city. Of course, the most famous part of the city is the forum, another popular element of Roman cities, which is near where the plaster bodies of victims are displayed. This is actually what I found to be the least preserved area but the significant difference between the enclosed streets and the open forum must resemble what Roman cities were actually like. More on this below.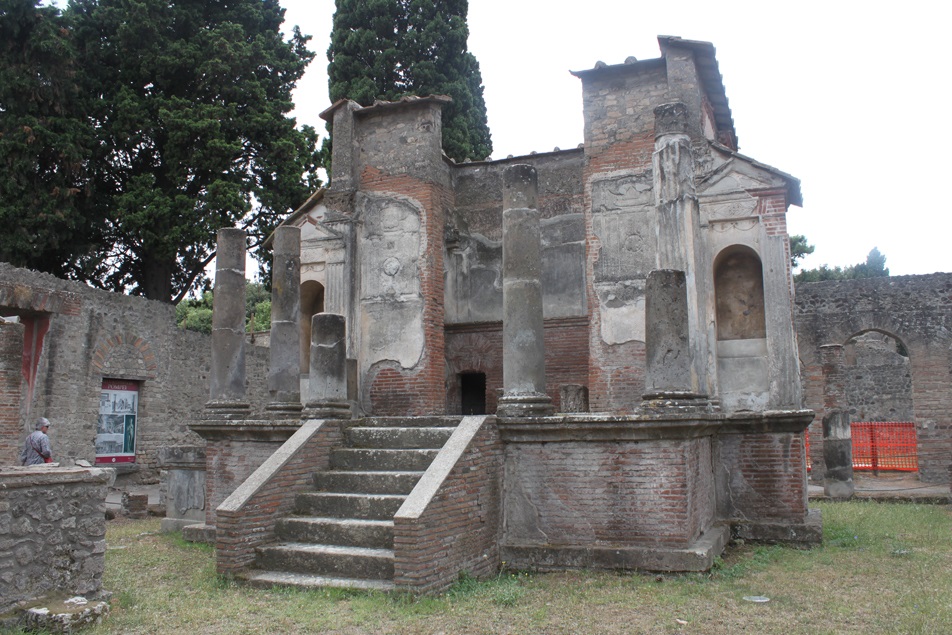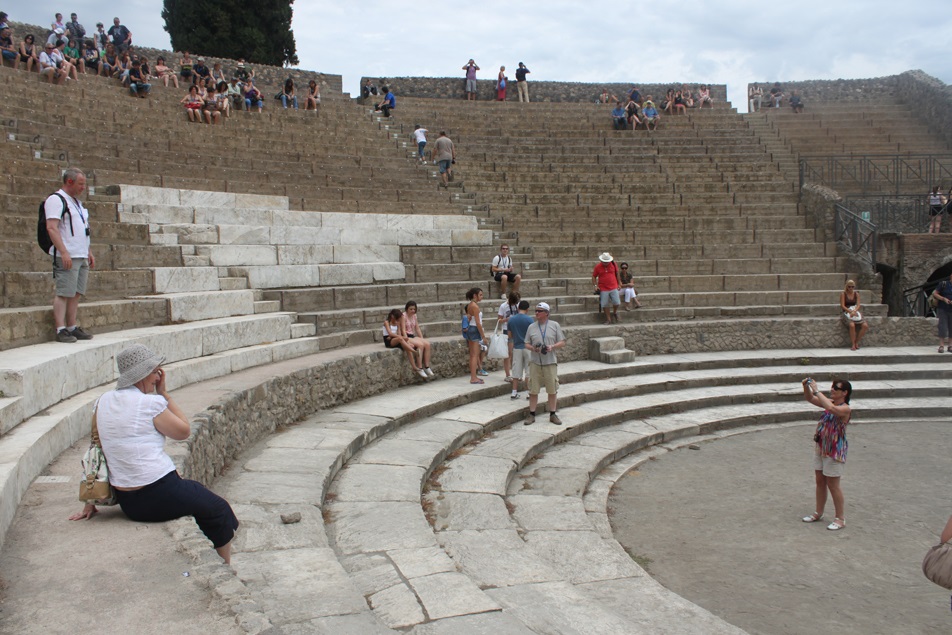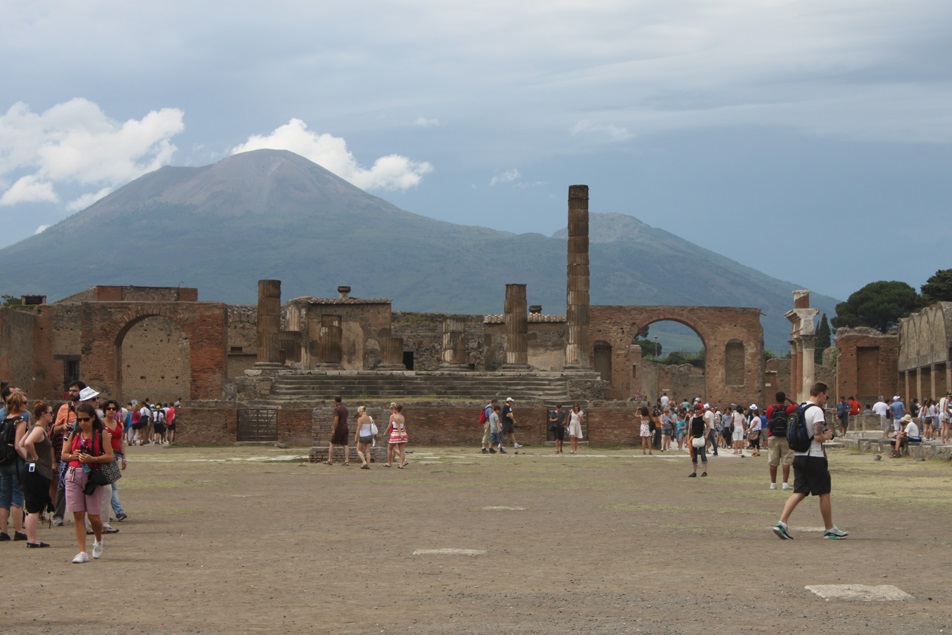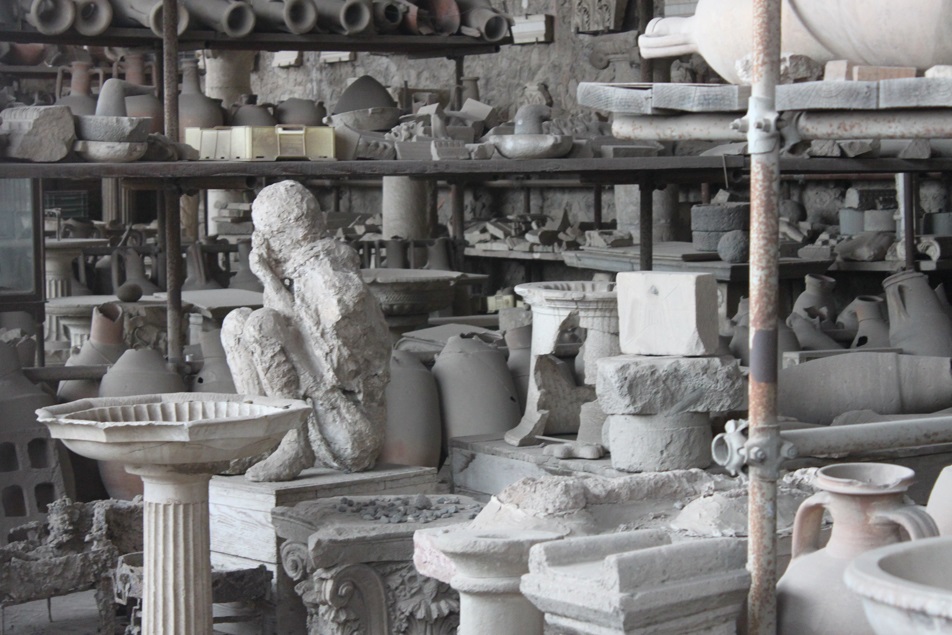 The Suburban Baths was one of the most amazing buildings I've been in since there's so much preserved beauty through the architecture, sculpture and mosaic and art work. There's even some original furniture! I honestly felt like I'd walked into a room that had been abandoned for 10 years, not 1700. It really took my breath away and I could see how it was a basis for the Roman revival; after seeing that, I'd want my house to look like that too. Also one of the most notable buildings is the brothel, which has all those nice paintings of what its patrons were supposed to do. Other famous buildings not pictured include the House of Loreius Tiburtinus, House of Menander, House of the Tragic Poet, House of the Vettii, House of the Faun, Villa of Mysteries and the macellum (indoor market).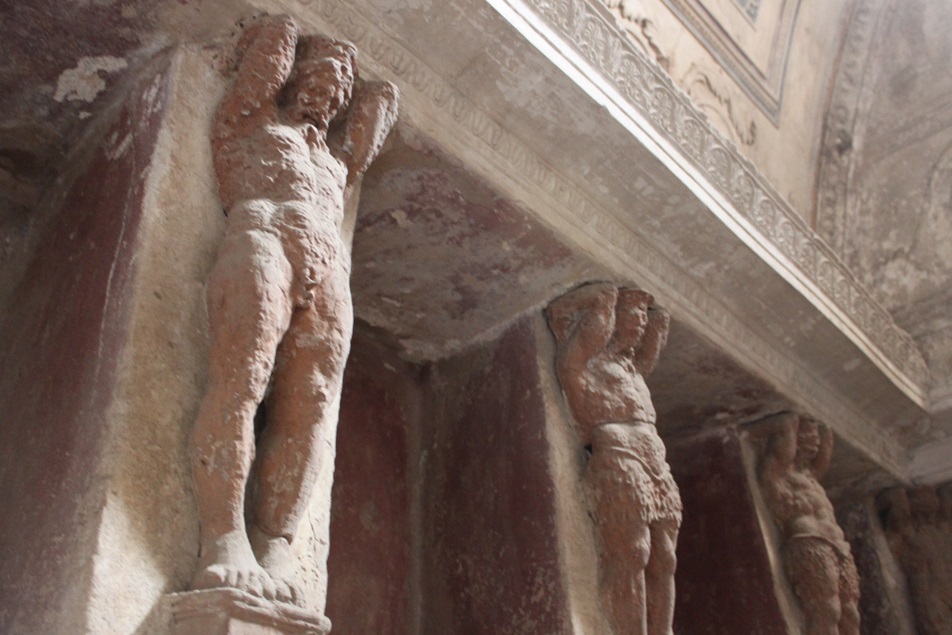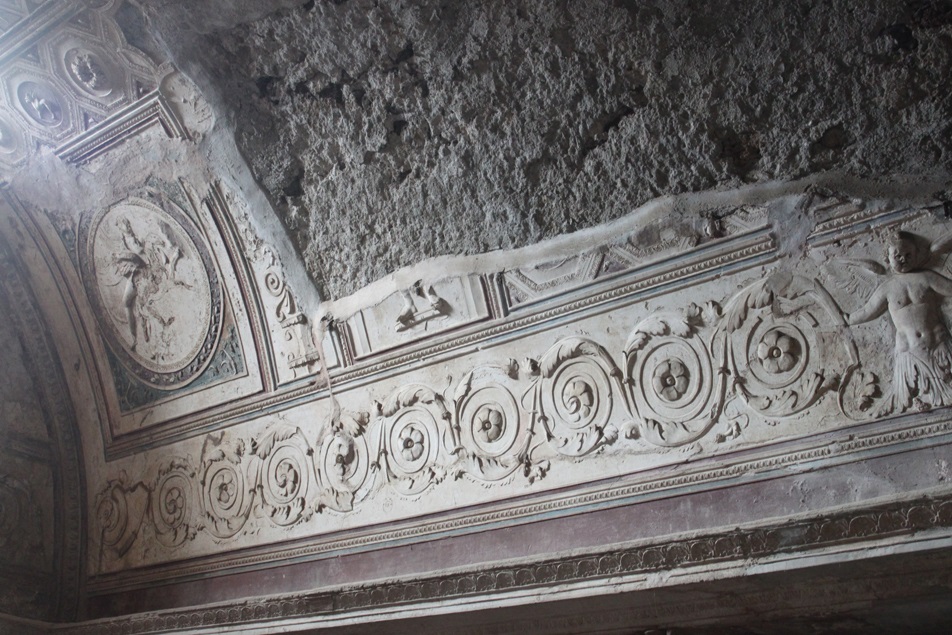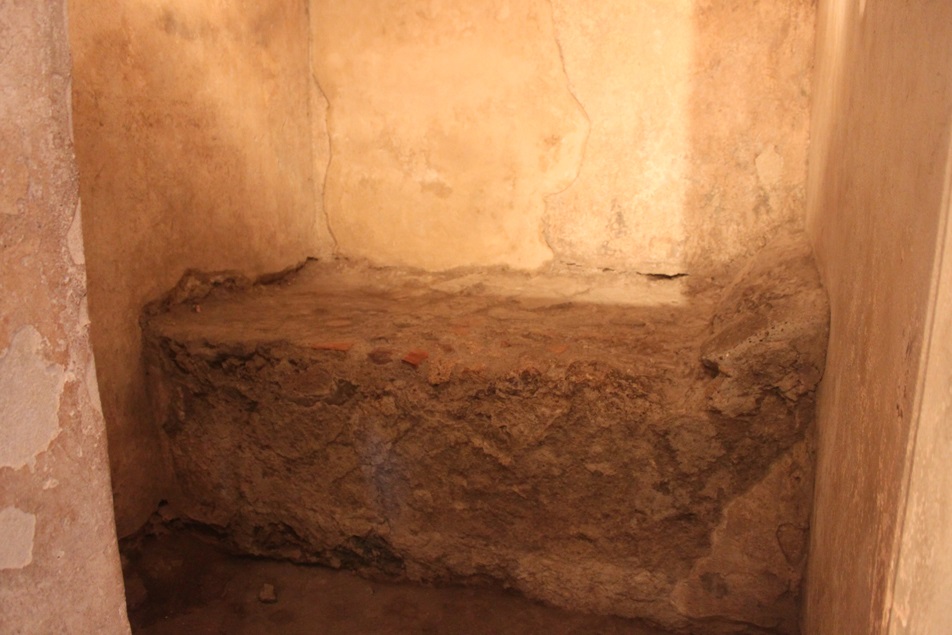 Yes, that is a seemingly very uncomfortable bed. And yes, that is where ancient Romans did it.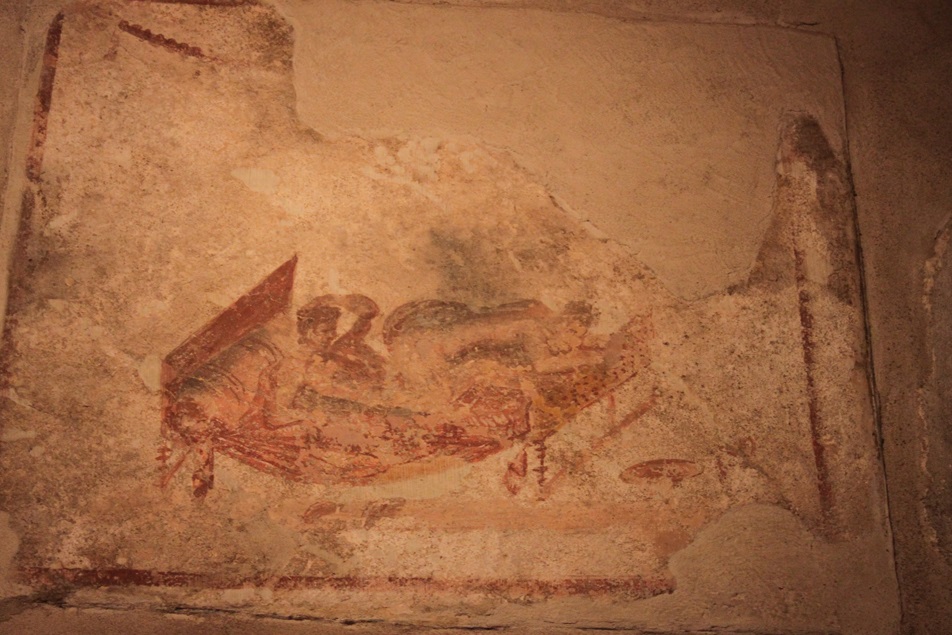 What I really thought made Pompeii special is that there's so much history surrounding the Romans and their empire, and Pompeii is just that. The people are not living but through Pompeii, scientists and historians have been able to discover so much about Roman life. It's so well-preserved that walking around, it's so easy to imagine what everything looked like, and even harder to fathom that the paintings and carvings in front of you are 2000 years old or even older. What really got me was the streets. Since all the structures and streets are untouched at the foundation, walking through Pompeii now is almost exactly like walking through Pompeii in 79 AD. It's not in a museum; it's not reconstructed; it's not moved to provide a better visitor experience. It's an amazing feeling. They also haven't even unearthed the entire city yet!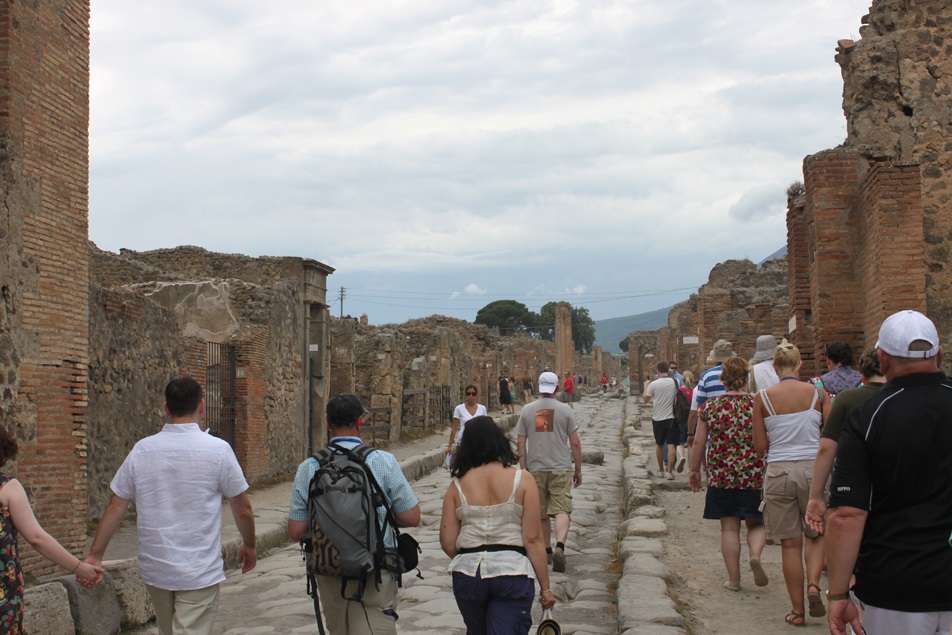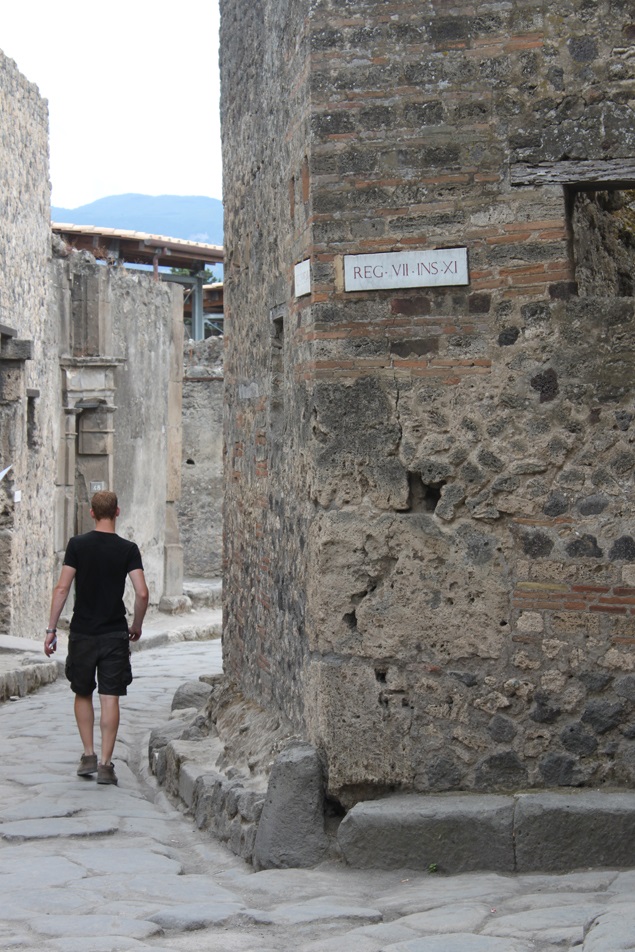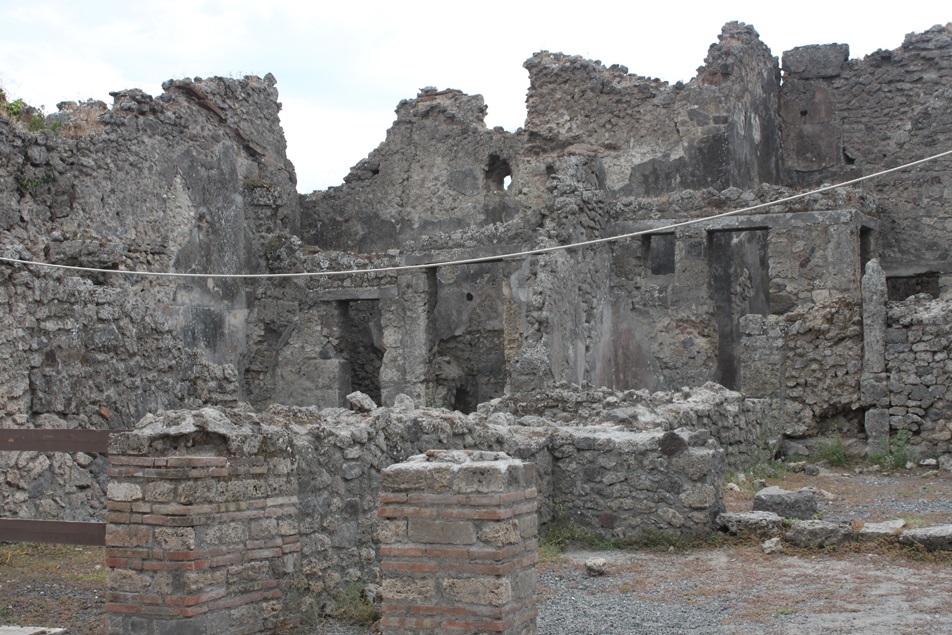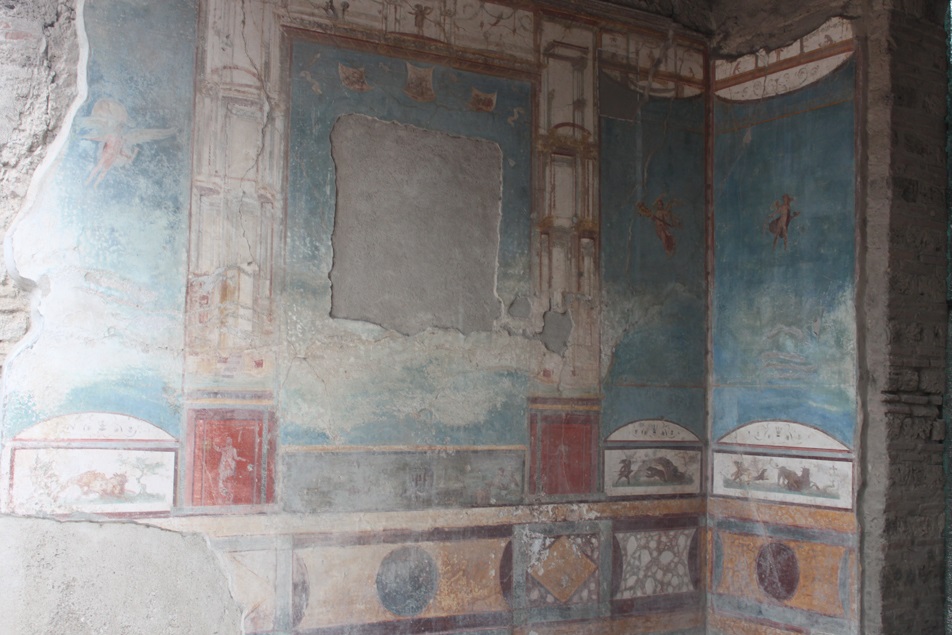 I'm starting to feel like a salesman and a broken record but I've never had an archaeological site make me feel so lively without having to use my imagination too much. It's something I recommend to anyone in the area.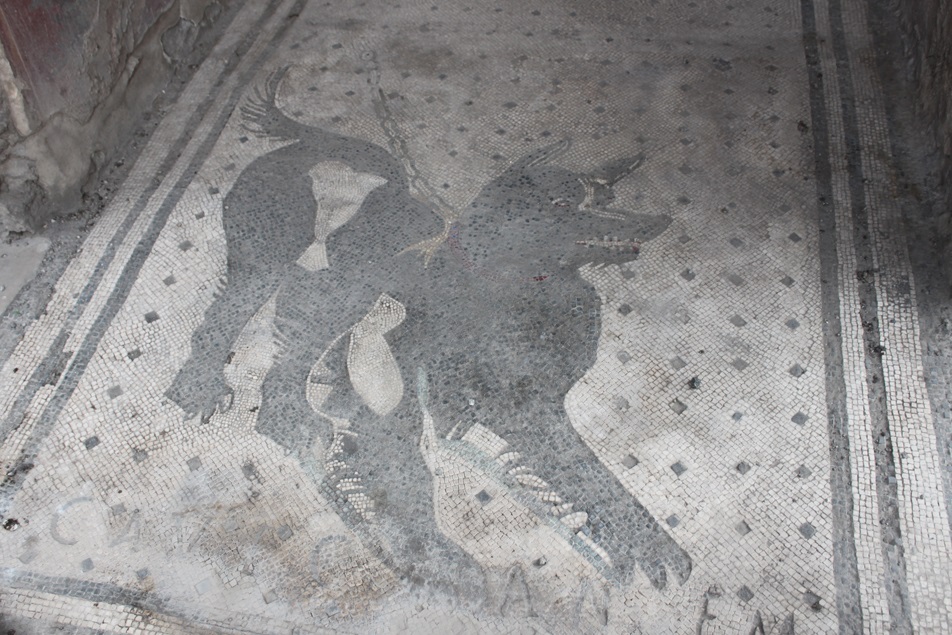 My advice: Definitely get an audio or tour guide so you can get the most out of your trip. I also really enjoy the site Pompeii Online since it has all there is to see in Pompeii listed in incredible depth.
Getting there should be pretty easy. We took a tour from our hotel in Sorrento but there are several train and bus stations near the park, so it's easily accessible via public transit. GoEuro has several trains listed from Naples to Pompeii and if worst comes to worst, lots of cities nearby will host tours.
Have you ever been to Pompeii? What did you think?
Please note that this post may contain affiliate links. These are at no additional cost to you but I receive a commission if you make a purchase through the link, and the commission helps me run my blog. Thanks for your support!
Tags:
europe
,
italy
,
pompeii
Want to support me?
Buy me a Coffee