20 Easy Day Trips from Paris
Posted on Sunday, November 18, 2018
There's so much to see in Paris and thanks to the country's fantastic public transit system, many other cities can be seen while keeping base in the capital. Here's a list of places that are easy to get to via train that will help you fulfill your French bucket list.
First: what qualifies as a day trip? A day trip here is defined as someplace you can get to from 1 train (or bus) ride that is 2-1/2 hours or shorter. There are many other day trips depending on how determined you are to get there, but I decided to keep it nice, short and easy. I use Omio and FlixBus to book tickets.
Also be sure to check out the SNCF strike dates to be sure the train system will be working.
Pro tip: If you need to pick up your tickets at the kiosk, your card must have the chip. I've experience firsthand that if the chip isn't there, your card will not work at the kiosks.
For this article, I've been to the destinations with photos but not to the ones without photos.
Versailles (~ 45m)
'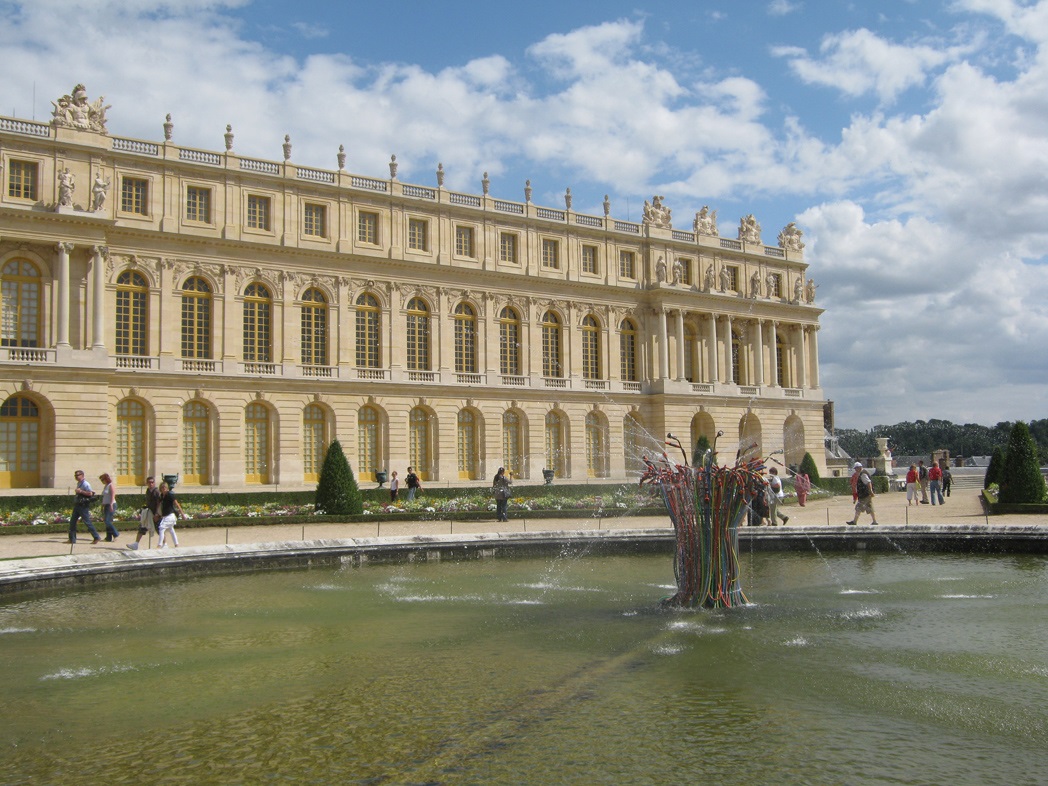 Versailles is one of the most popular day trips from Paris as its palace is famous for being the home of Louis XVI and Marie Antoinette at the time of the French revolution. It's a very beautiful and historic palace, and well worth the easy day trip. The town surrounding Versailles is also lovely, so be sure to stop by and have some lunch there as well.
You can also get to Versailles via the RER, which is a train system that runs around the Paris area.
Reims (~ 46m)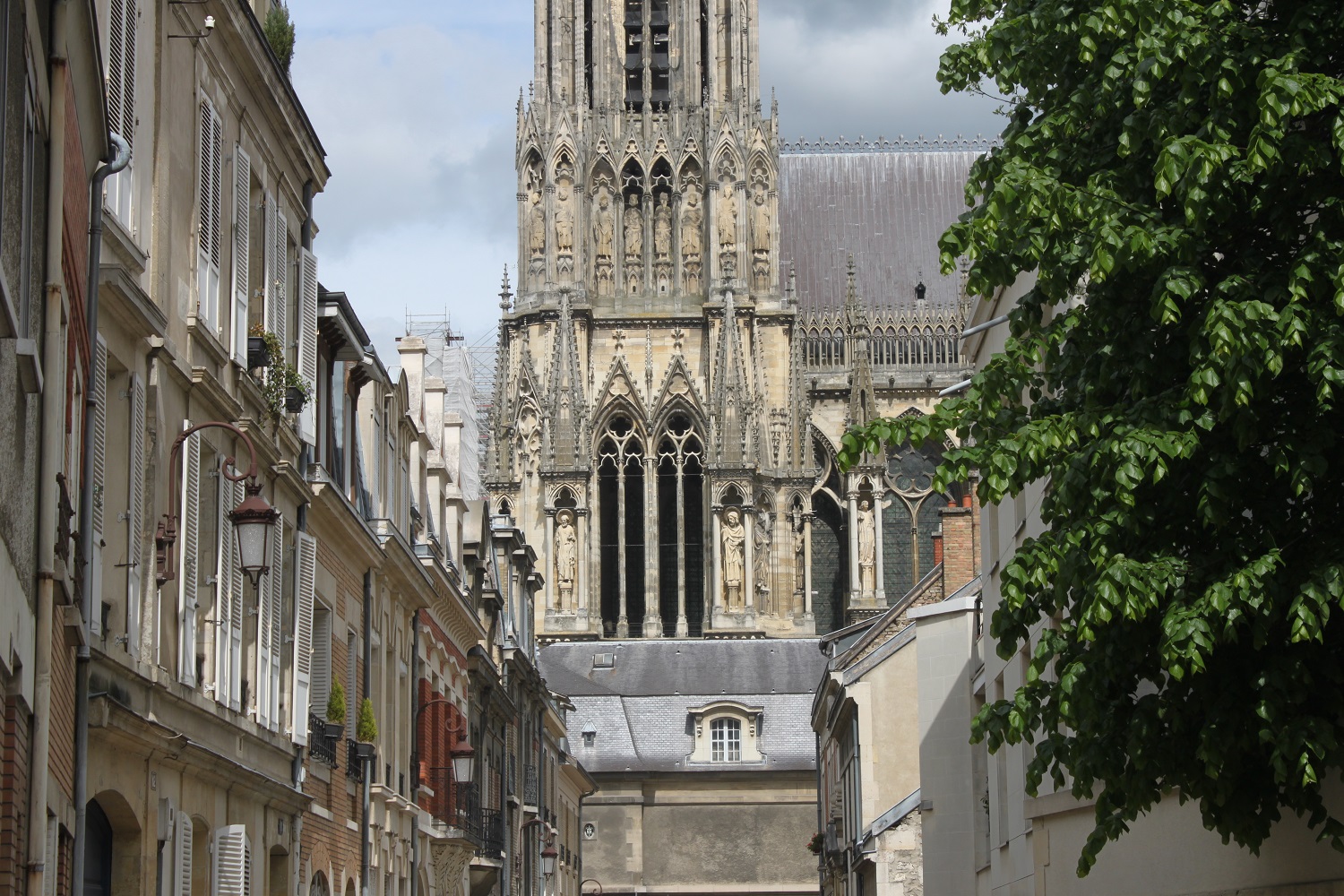 Reims is in the Champagne region of France so, as you can guess, a lot of people head out to Reims and nearby Epernay for the vineyards and wine. Though I can't speak to good wineries in the area, I do know that it's worth spending an hour or two wandering around the city and visiting the beautiful Notre-Dame Cathedral of Reims, one of my favourites.
Lille (~ 1hr 3m)
Lille is near Belgium and is a popular day trip for tourists. It boasts of magnificent and colourful architecture, and has a star-shaped citadel, a medieval hospice museum, and a fine arts museum which I've heard good things about. I personally have had no interest in Lille but many people say it's one of the best places to go in France, so I'll have to check it out one day.
Rouen (~ 1hr 15m)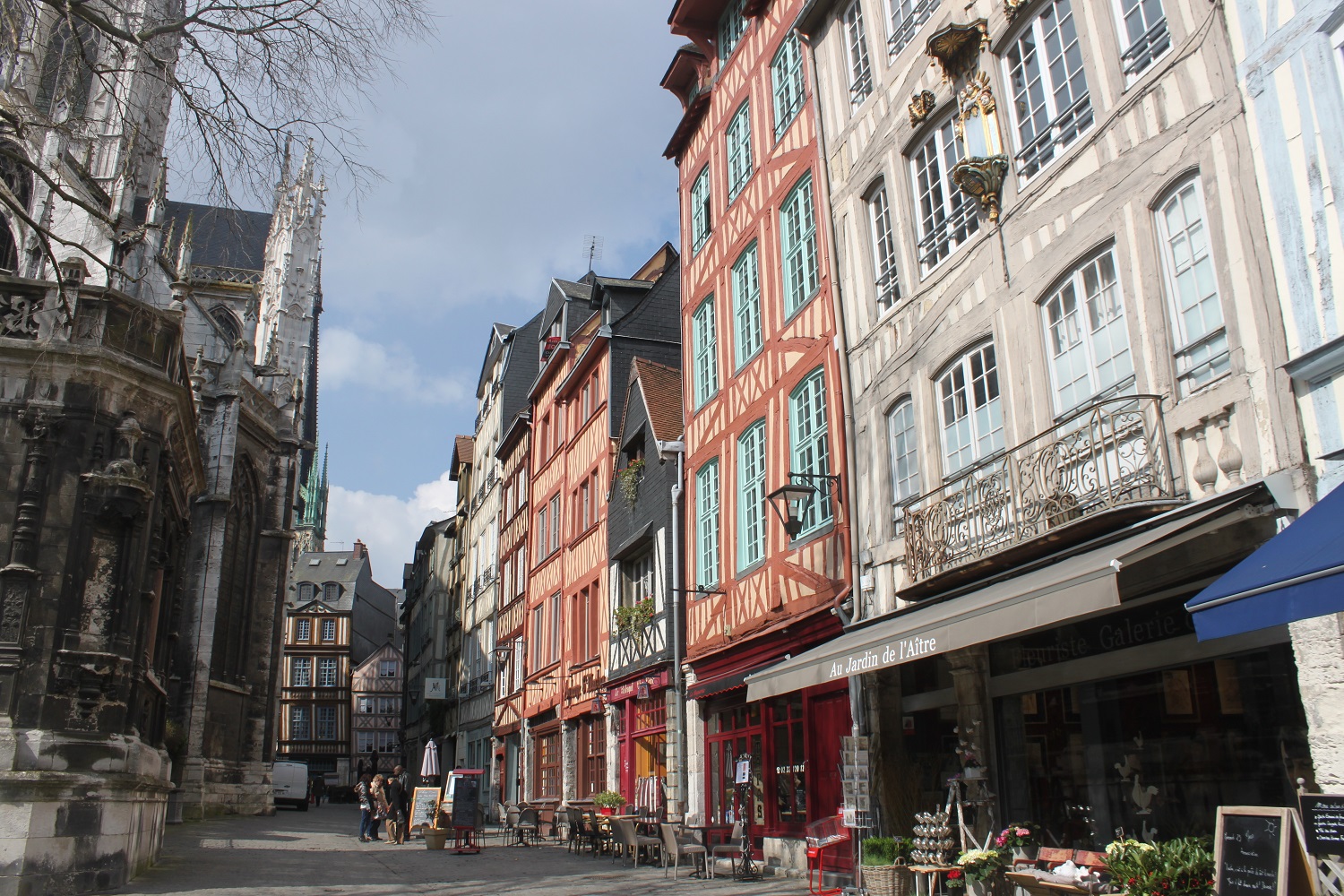 Rouen is another city in Normandy and is one of the more popular destinations for tourists as it is where Joan of Arc (Jeanne d'Arc) was burned at the stake. It has a charming downtown area and there's a lot to see, including the Joan of Arc Museum and the Rouen Donjon (where Joan of Arc was held, and is now a small museum). Also be sure to check out their great fine arts museum and the ornate Notre-Dame Cathedral of Rouen.
Click here for my blog post, Highlight: Rouen
Brussels, Belgium (~ 1hr 24m)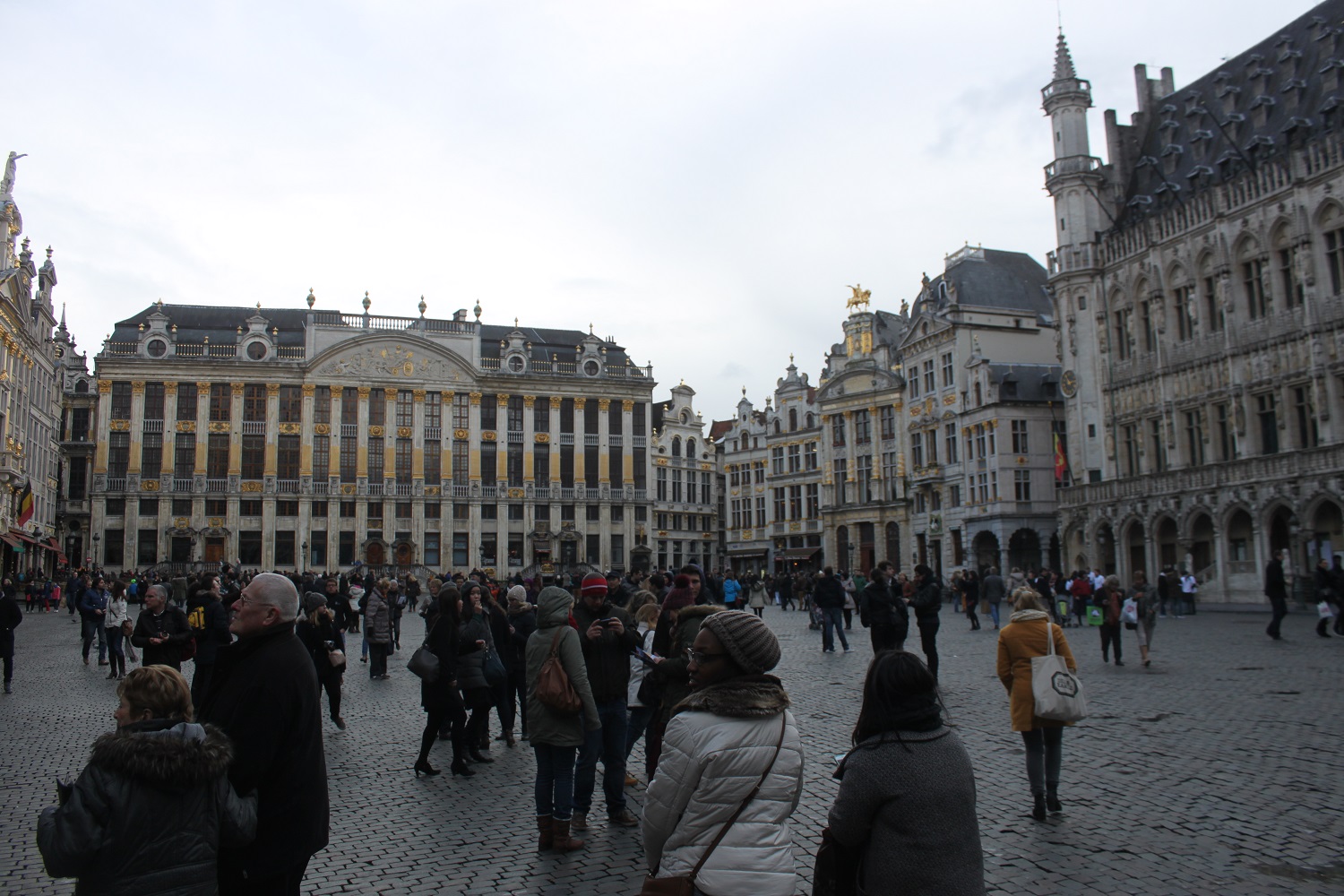 Aside from my incident, Brussels is a very beautiful city and it's a great way to see another European capital city. You absolutely need to see the Grand-Place (which has floral displays in warmer months) and go to the Brussels City Museum and the Brussels Museum of Chocolate (Belgium has the best chocolate, IMHO). Other areas of interest are the Manneken Pis, Brussels Park, Musical Instrument Museum, and the St. Michael and St. Gudula Cathedral. However, I personally think that nearby Ghent and Bruges are more worth the trip.
Troyes (~ 1hr 26m)
Troyes is said to be one of the best-preserved medieval towns in France with many of its timber-frame buildings still standing. Troyes is also next on my French bucket list.
Angers (~ 1hr 30m)
See a Loire Valley Castle that's actually in a large town! Angers Castle is a beautifully-preserved castle of several different types of architecture and also houses the famous Apocalypse Tapestries of 1375. While many castles are on several acres of undeveloped land, Angers is a town that also has a historic cathedral and a fine arts museum. Angers is also next on my French list.
Dijon (~ 1hr 35m)
Dijon is the capital of Burgundy and is next on my French bucket list. Its architecture and art are unique and very important to French history. While in Dijon, one needs to visit the Ducal Palace, but the Musée des Beaux-Arts and Burgundian Life Museum also look like fascinating places to visit to see Burgundian history.
Loire Valley: Chateaudun (~ 1hr 36m)
Take a train ride out to Chateaudun and you can see one of the Loire Valley Castles, Chateaudun Castle (an interesting name, if you ask me). I haven't been but it looks like an amazing and eclectic mix of architecture, spanning centuries long. This would probably be great for visitors who've already seen a lot of France and want to go more off-grid.
Loire Valley: Chateau de Blois (~ 1hr 40m)
You might've heard of Chateau de Blois because it's one of the more famous Loire Valley castles. It was used by several French kings including Francois I, Henry III and Henry IV, and it looks to be an absolutely magnificent castle.
Rennes (~ 1hr 40m)
The capital of Brittany, Rennes is a pretty laid-back city. It does have a fine arts museum and it's just a great place to walk around and experience the mix of quaint, old houses and the substantial government buildings. (I have been here, briefly)
Strasbourg (~ 1hr 46m)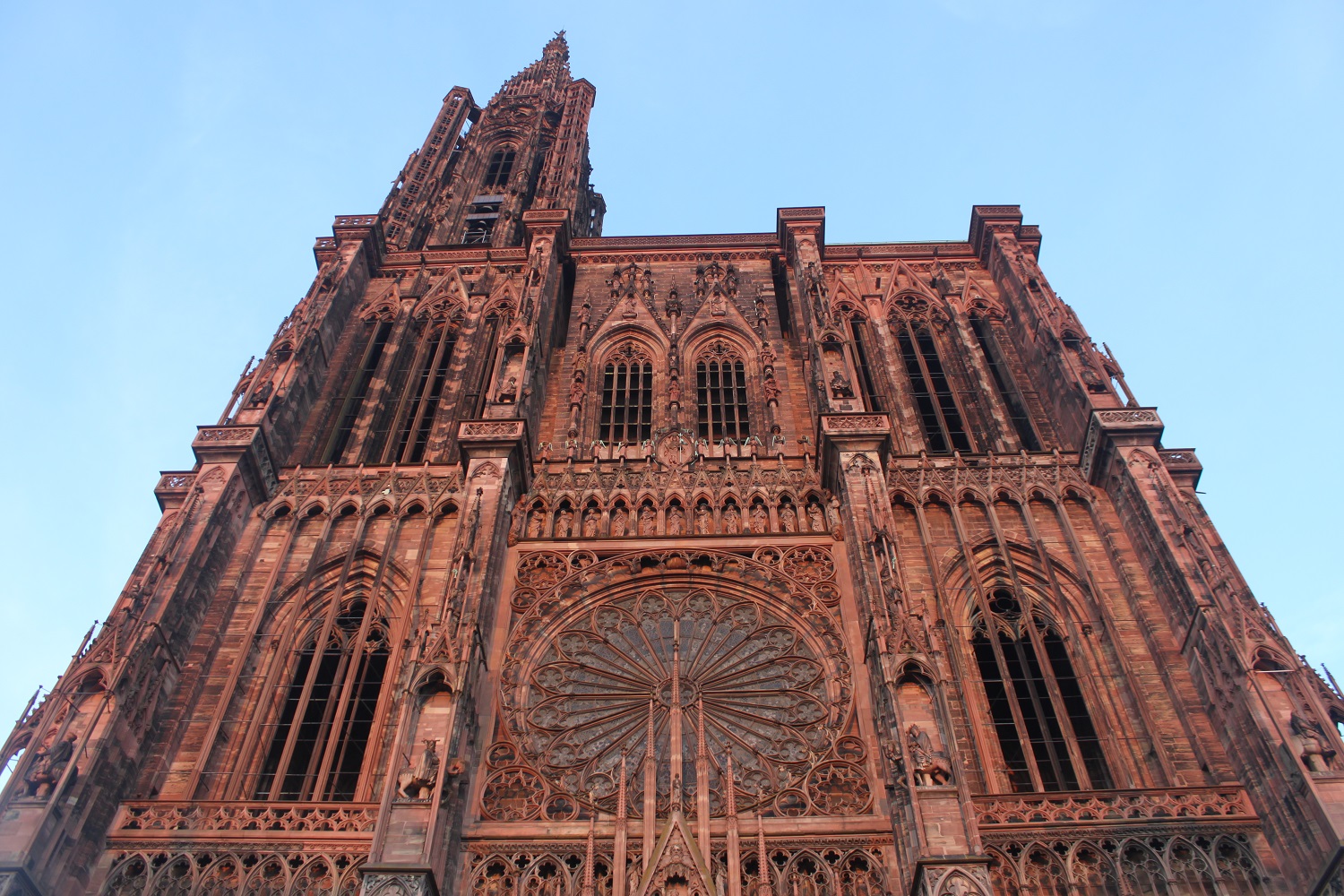 Strasbourg is the capital of the Alsace region. It's famous for its Petite France area and architecture that resembles that of old Germany. Its Cathedral is absolutely gorgeous and a must-see. Nearby is the Rohan Palace which houses a few different museums, though a more area-specific museum is the Alsacien Museum which honestly is the weirdest and creepiest museum I've been to (old dolls everywhere). Though Strasbourg is never a bad day trip, I think Alsace is filled with smaller but more beautiful cities and Strasbourg is not one of my favourites.
Click here for my blog post, Highlight: Strasbourg
Loire Valley: Chateau de Chaumont via Onzain (~ 1hr 55m)
The Renaissance Castle of Chaumont-sur-Loire is within walking distance of the Onzain train station, which is near Blois. It seems to also include a park and art centre, but the castle itself looks beautiful both inside and out (with the inside pictures showing a fully furnished castle). If I visit a Loire Valley castle next time I go, Chaumont will definitely be on my list.
Caen (~ 2hr)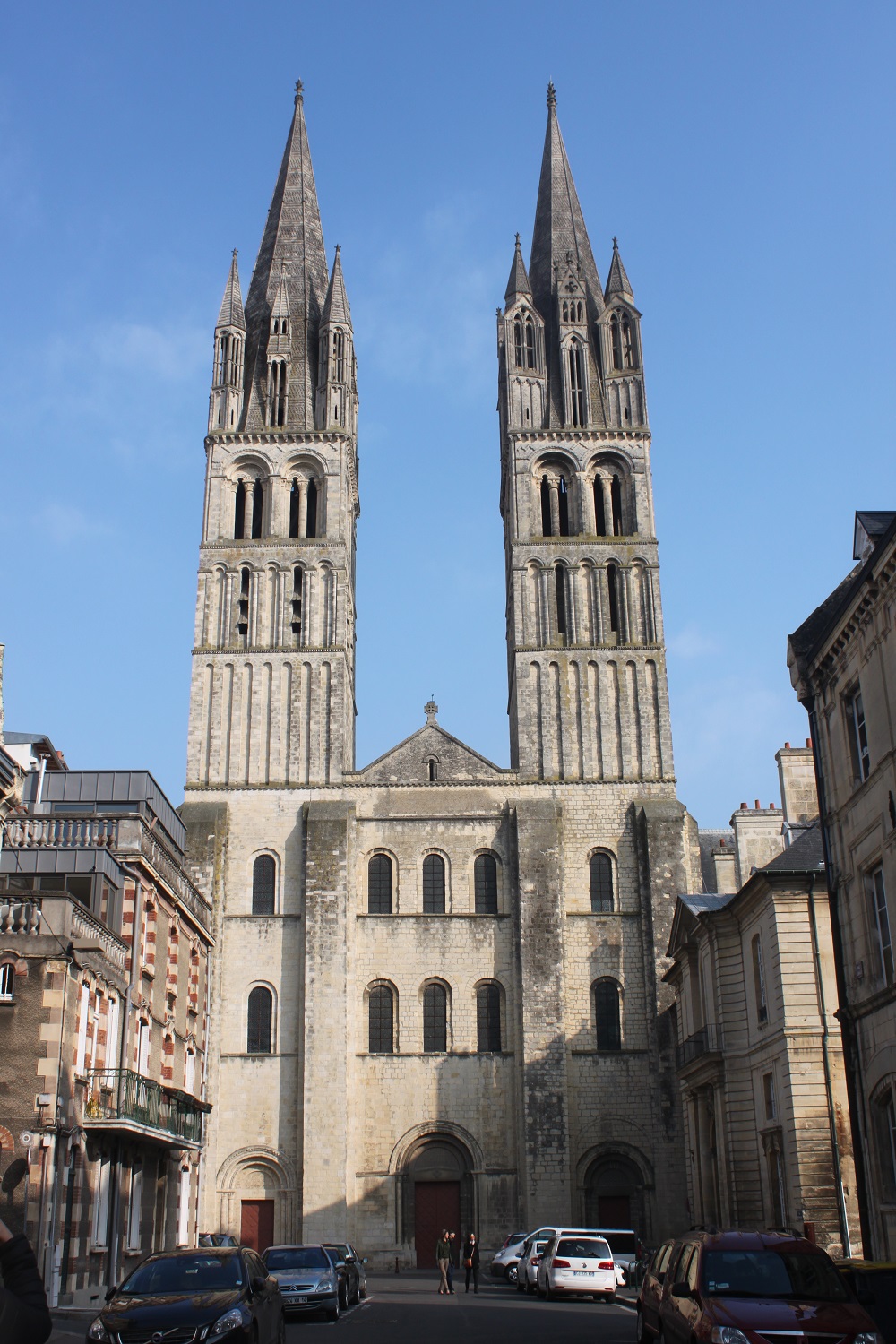 Caen is a super cute town in the beautiful province of Normandy. It's like stepping back in time to the days of William the Conqueror one thousand years ago. Make sure to visit the famous Caen Castle and its small fine art museum, and at least take a look at the beautiful architecture of St. Peter's Church, the Abbey of Women and the Abbey of Men. History lovers will love Caen, for sure.
Deauville (~ 2hr)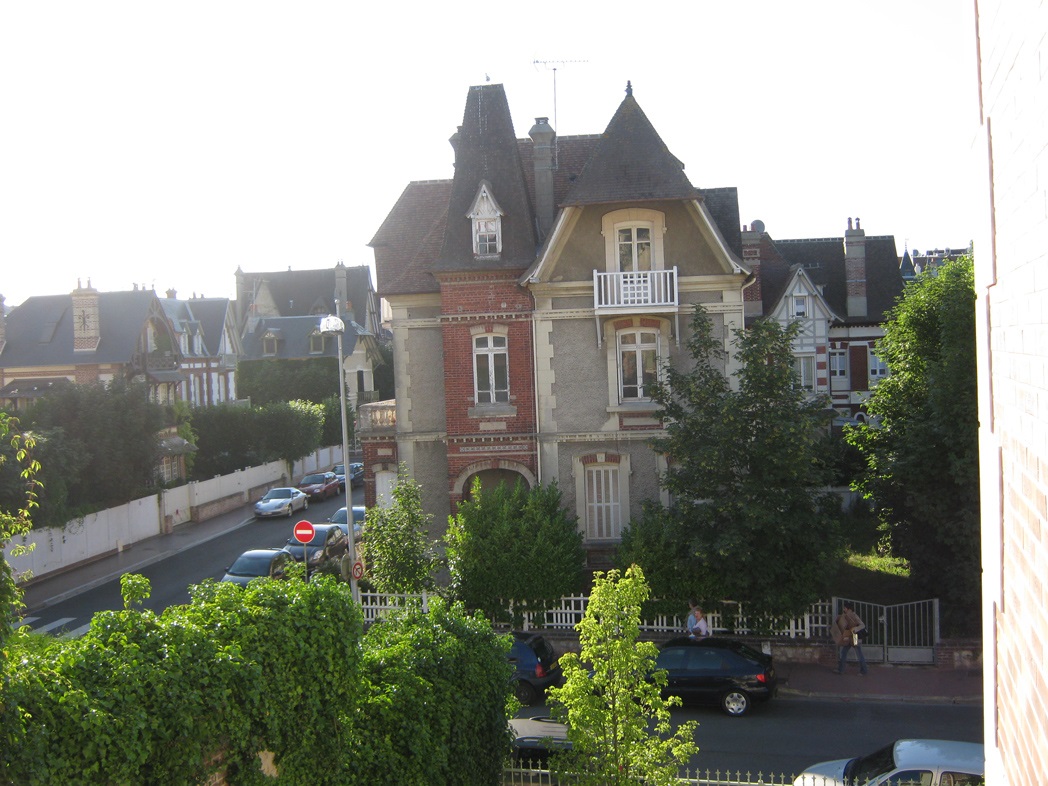 Can you tell I took this picture when I was 14?
Deauville is a bit smaller and less interesting, per se, but it still makes a nice day trip. The beach there is large and absolutely gorgeous, and the charming houses and buildings will be enough to make you fall in love with Normandy all over again.
Lyon (~ 2h)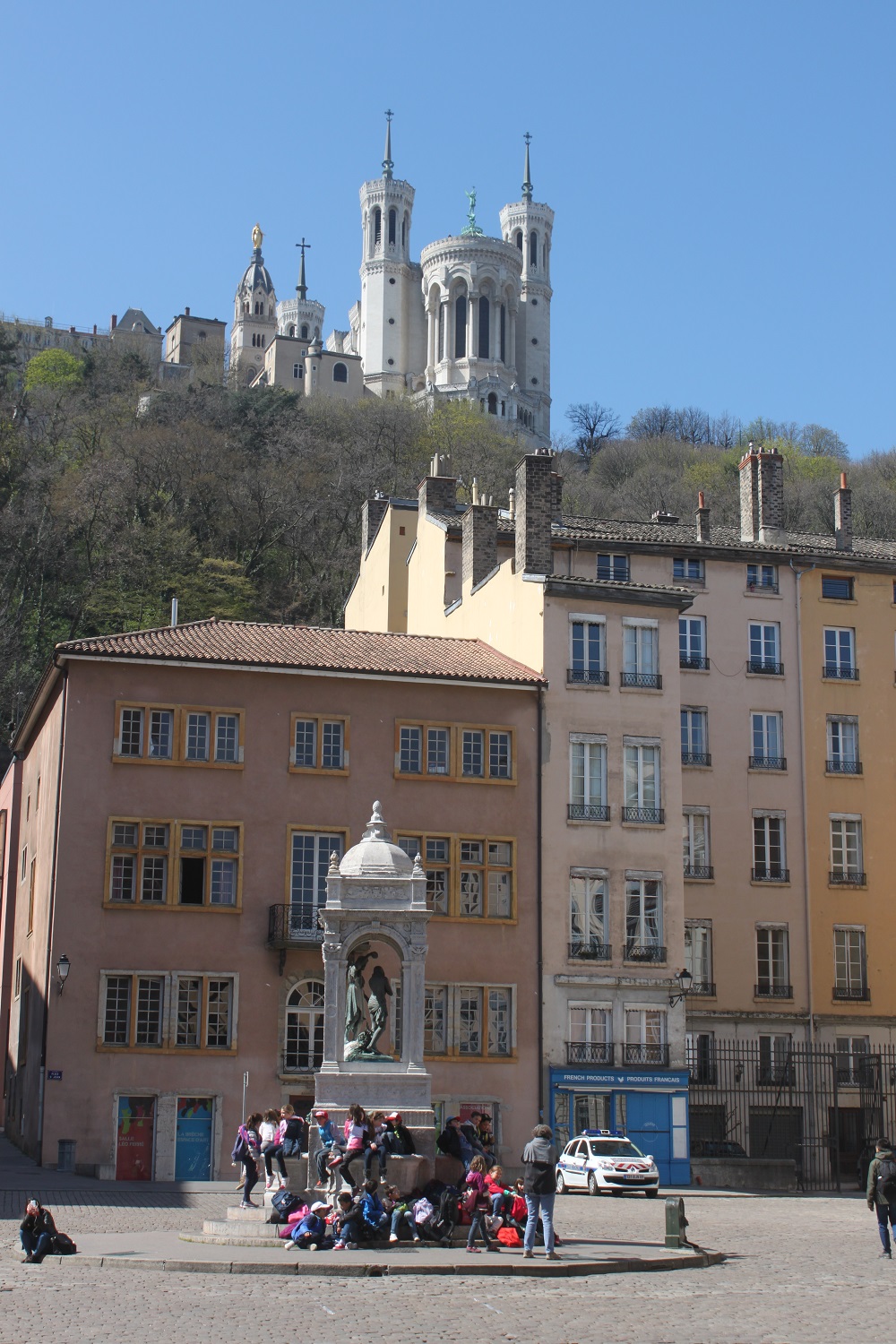 Lyon is in the Rhone-Alps region of France and it's the gastronomical capital of the country. Even though it's not so vegetarian-friendly, there's plenty to see and do within the city, which is an eclectic mix of the ancient, old and modern. Be sure to go to the Roman Ampitheatre, which is now a place where local college students go to hang out. It's a steep climb but worth it, and you can also visit the Roman Antiquities Museum. Also check out one of Lyon's several art museums, including the Musée des Beaux-Arts, Museum of Printing and Graphic Communication, Contemporary Art Museum, and one of my favourites in France, the Museum of Textiles and Decorative Arts.
Bordeaux (~ 2hr 8m)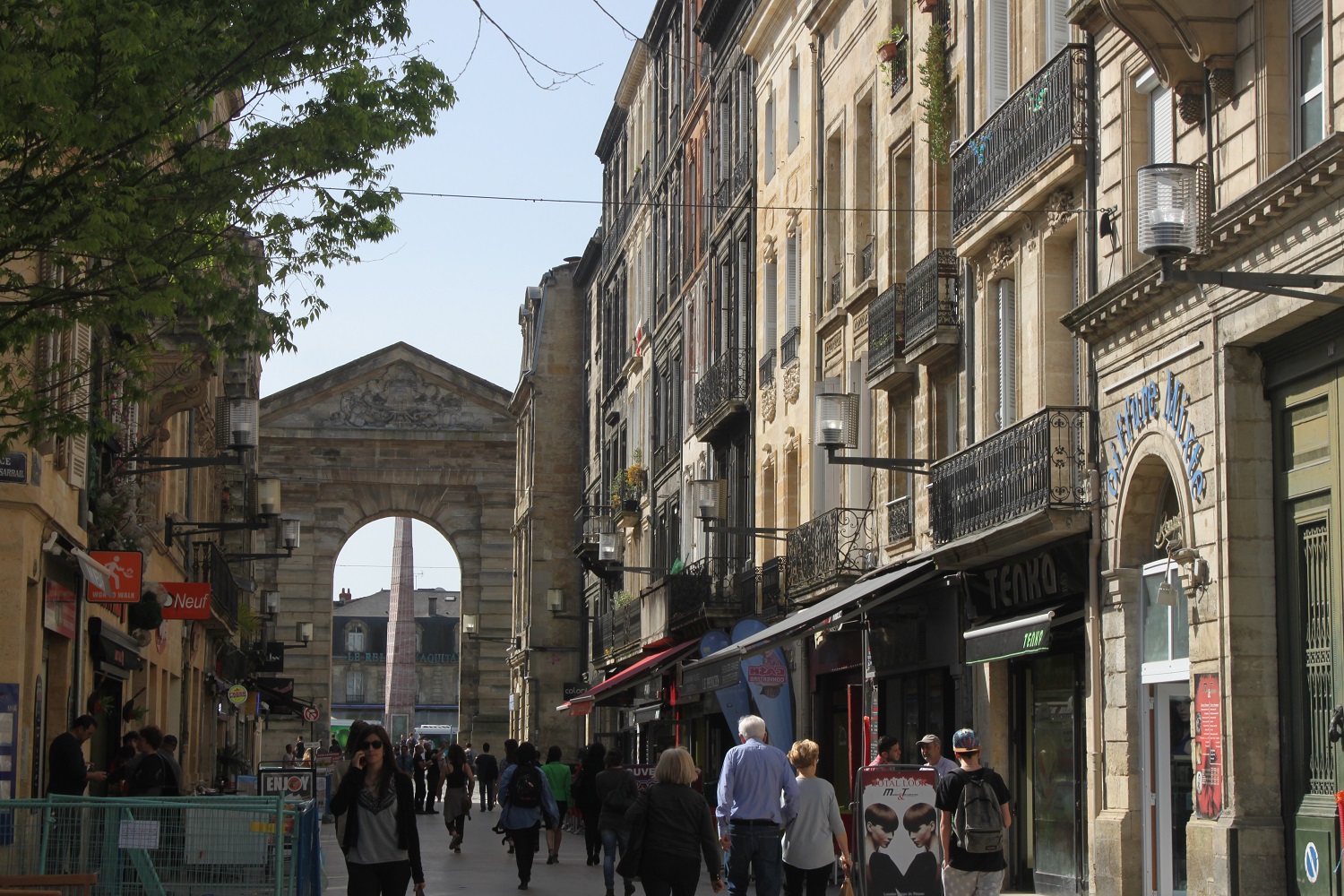 Bordeaux is in the Aquitaine region of France which is much closer to Spain, but it still makes an easy day trip from Paris. It's most famous for its wine and many visitors go for wine tastings and winery tours. It's such a beautiful and interesting city for its architecture, which ranges from Roman times to Gothic to Renaissance. However, it still feels more like a large town than a city, and it's incredibly fun to walk around and see what you can find.
Loire Valley: Chateau d'Amboise & Chateau du Clos Lucé (~ 2hr 10m)
Amboise Castle is another famous Loire Valley castle because it is the resting place of Leonardo da Vinci. However, the castle also boasts a remarkable hillside location and a lengthy history of royalty. If you have time, you can visit the nearby Clos Lucé Castle, where da Vinci died. They both look very worth visiting.
Nantes (~ 2hr 10m)
Nantes is a city in Brittany that is not as popular with tourists, but it does have the Ducal Palace of Brittany which looks like an absolute dream to visit.
London, England, UK (~ 2hr 25m)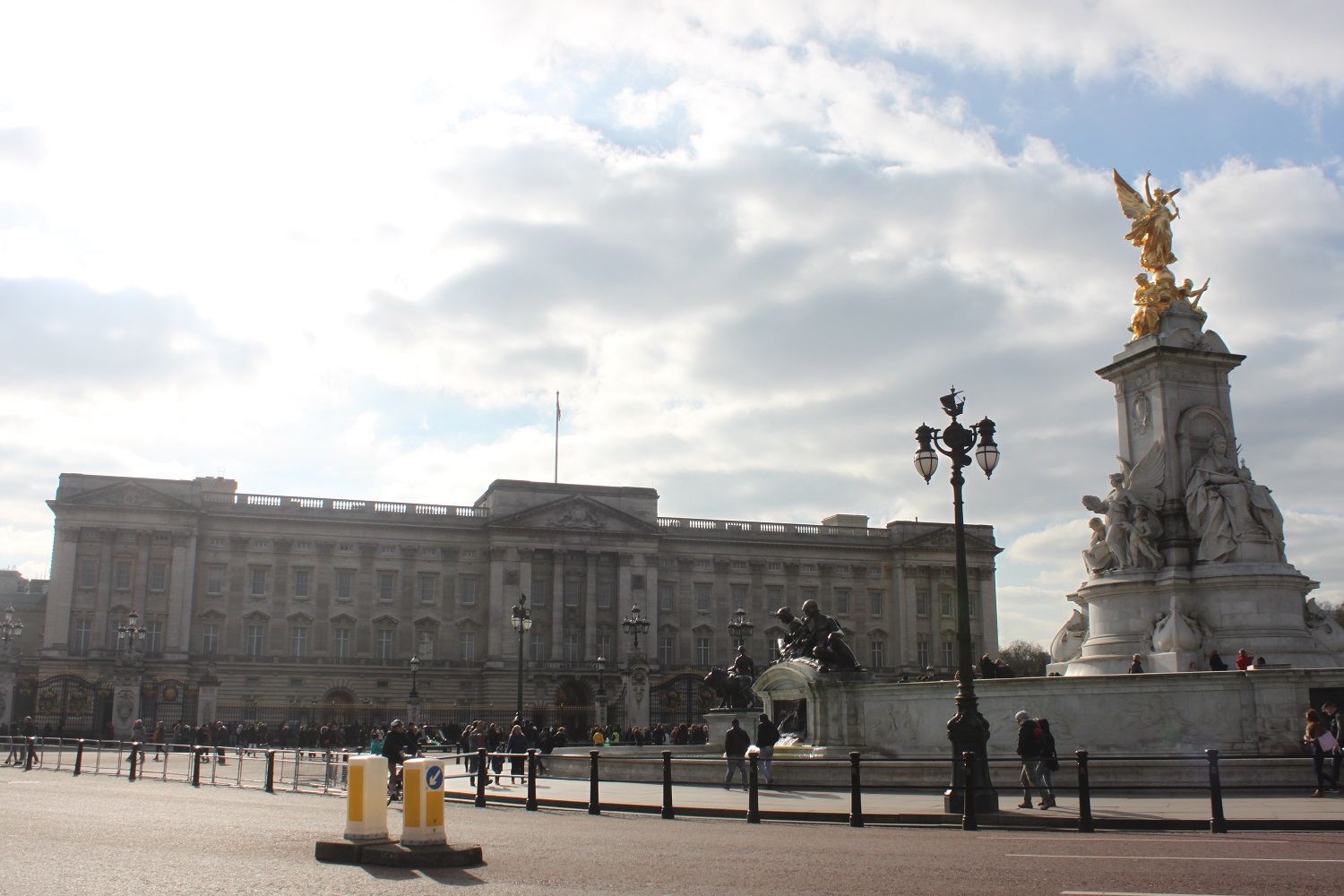 What do I even say about London? This city is so huge and there's so much to do. If you only have one day, I'd recommend the Museum of London and the British Museum – two of my absolute favourites. Also get a £5 day-long bus pass to get around the city on a double-decker bus, and make sure to stop by Winchester for that true London vacation feel.
I can't wait to update this list with more personal experiences! What are your favourite day trips from Paris?
Please note that this post may contain affiliate links. These are at no additional cost to you but I receive a commission if you make a purchase through the link, and the commission helps me run my blog. Thanks for your support!
Tags:
europe
,
france
Want to support me?
Buy me a Coffee