Making a DIY Pushpin Map
Posted on Saturday, December 8, 2018
I wanted a pushpin map for my office, and even though there are great options out there, I didn't find quite what I wanted. So I decided to DIY a pushpin map and it actually turned out marvelously! Since pushpin maps can be really expensive, here's a guide on how to make your own.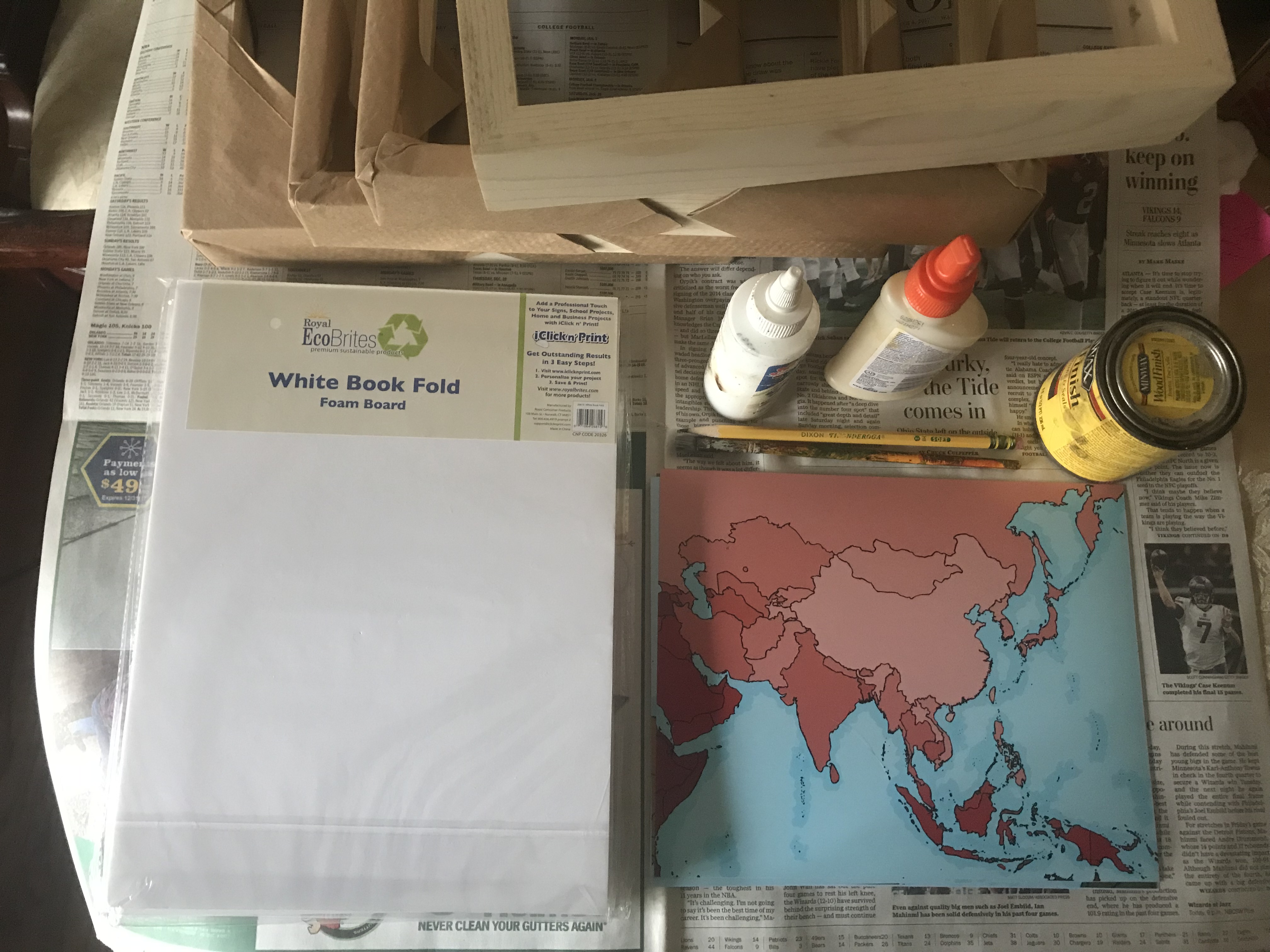 Here's what you'll need:
a map
a frame
wood stain, paint, or anything you'd like to decorate your frame with
foam or cork board
strong glue
pushpins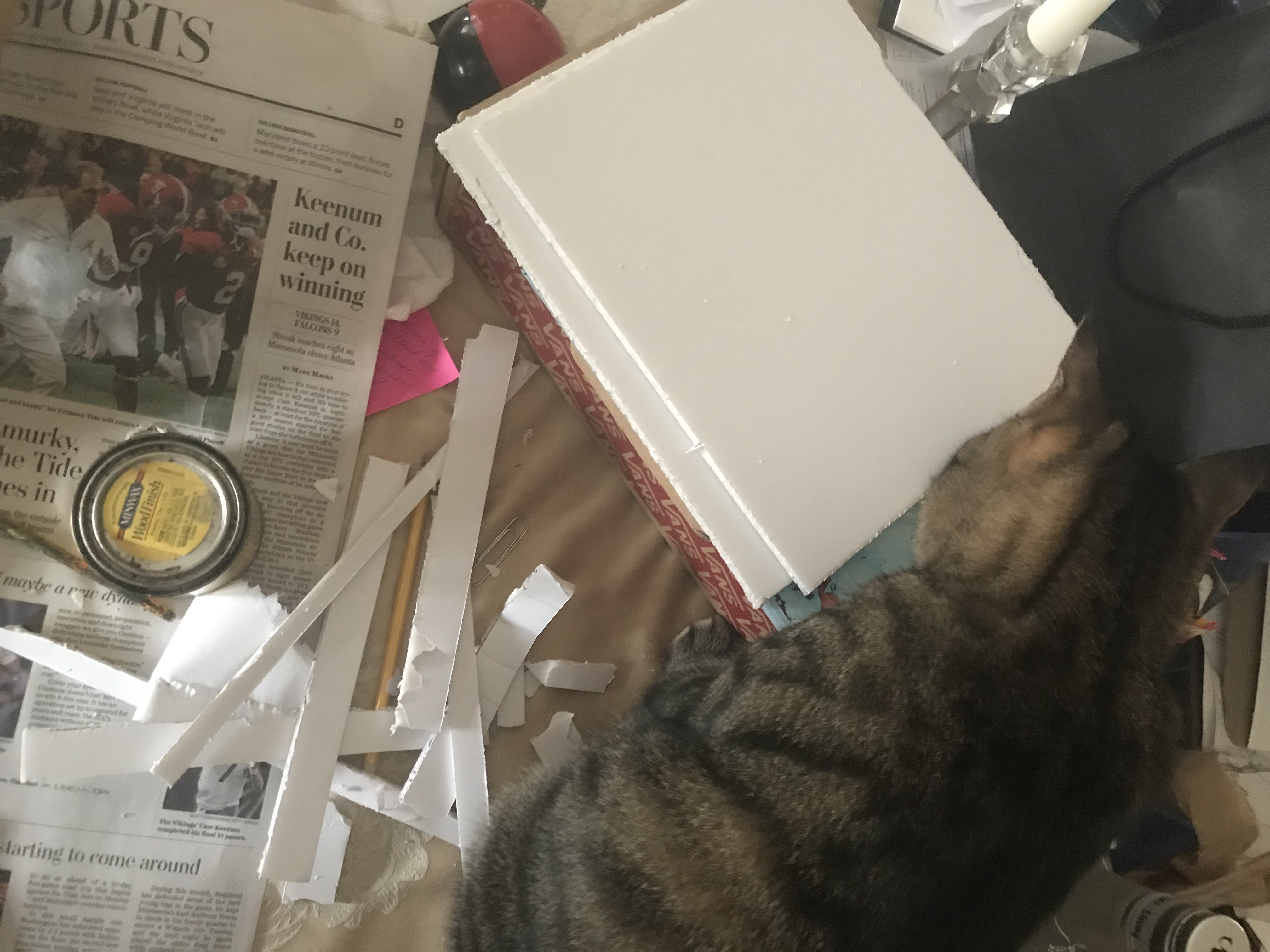 Please immediately remove interrupting cats so as to not get fur on your project.
First, get your map ready. There are so many available for download or purchase online, but you have a lot to consider. How big do you want your map to be? Do you want a borderless map? What colours do you want?
For me, I wanted something that would add nice colour to my office, but there's something else that a lot of people don't think about: the size of the pushpins. Since a lot of my travels are in Europe, I wouldn't be able to fit my pushpins on. Europe is such a small area of the world so after pinning, I wouldn't be able to see country borders or have more than one pin in each country. That's when I decided it was best to have a different map for each continent, and to make the size work with my office, 8×10 inches would be a decent size.
I knew I wanted borders and nice colouring, but I had a lot of difficulty finding something that I really liked. Then I found the perfect solution: this downloadable world map coloring page. It's such a big file that the continents all come out over 8×10 inches, and I was able to colour the countries any way I wanted. (Also, dividing the file into layers on Photoshop is a snap!) After experimenting around, I decided that I wanted each continent to be a different colour. I'm so happy with how they came out but definitely wouldn't have been able to do it without such a handy template!
(Also, I made an Africa one, which is orange, but haven't made it yet since I haven't yet been to any African countries. Hopefully in 2019!)
I got my maps printed on 8×10 matte photo paper by CVS and the quality is actually quite good. This cost about $4 per photo, almost $7 if you count in the file I bought. You will be poking holes in the map, so make sure you're not using something you may want to keep in good condition.
Then apply the map to a foam core. Or cork board, whichever you prefer. I found inexpensive foam board at Office Depot; it was only about $1 per 9×12 inch piece. I then cut it down to 8×10 inches, which is really easy to do with either material (though bad quality cork can sometimes crumble). Then you just glue the map onto the board! I use Sobo glue but most glues should be acceptable. Your map is pretty much complete!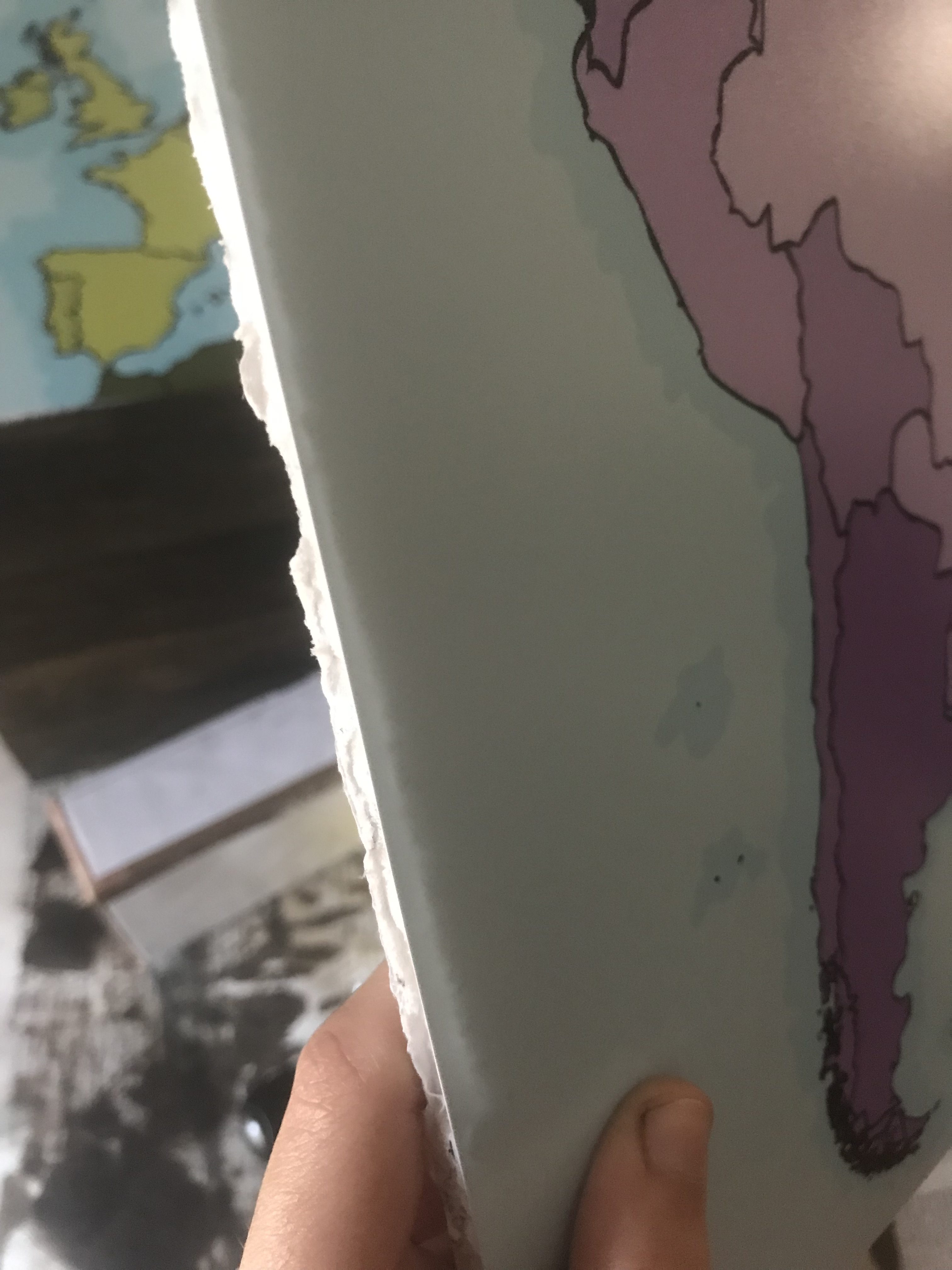 Get your perfect framing ready. There are so many options for framing, including a backless photo frame, a shadow box, etc. For me, these unfinished wood frames were perfect because they're thick enough to stand by itself, but had a small overhang so that I could glue the map on without seeing any edges.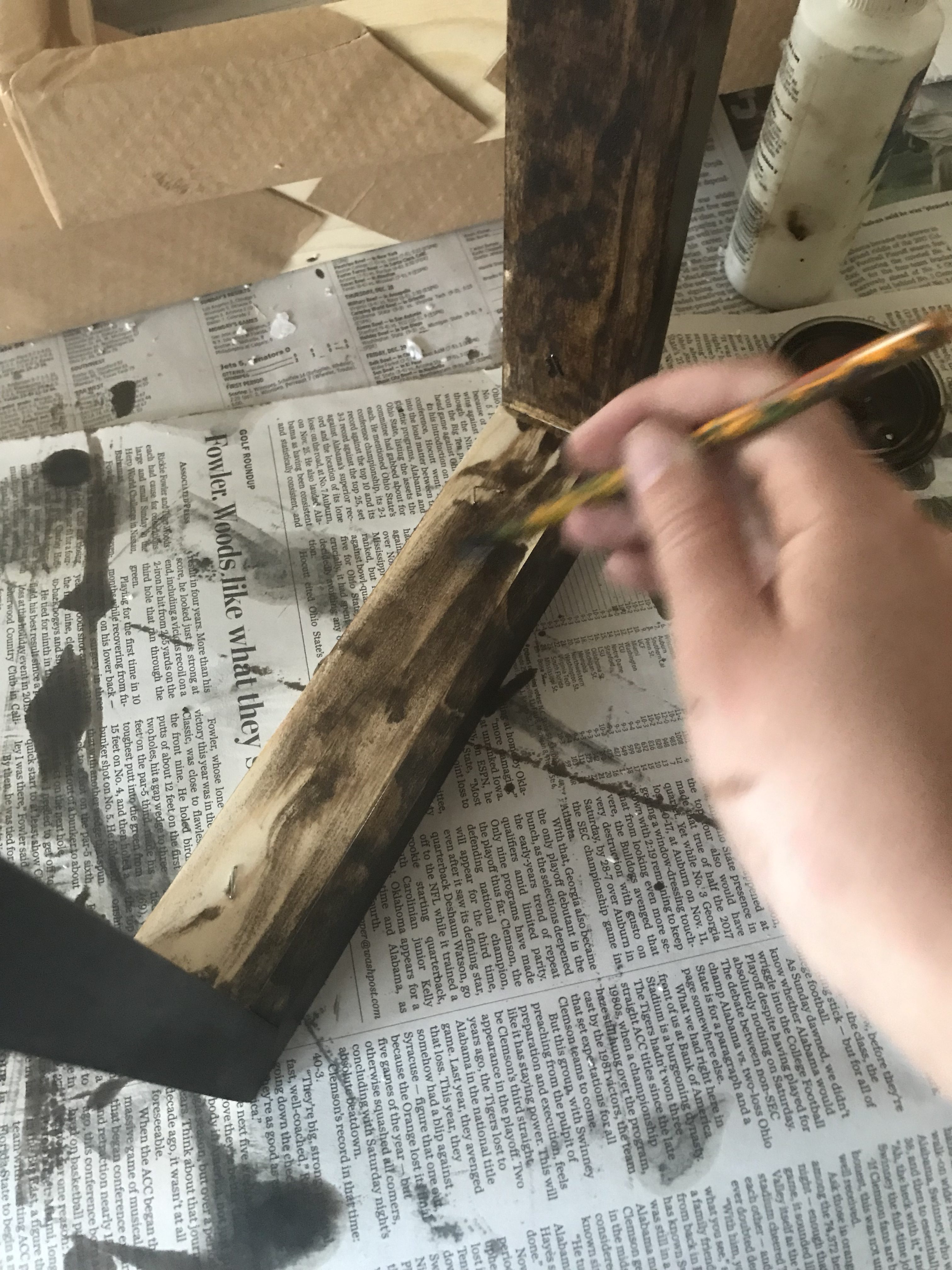 This was the priciest part of the project at $8.50/frame, but so worth it. However, you have lots of different options. Moreover, you have a tonne of options for decorating your frame. I just used a wood stain on mine, which costs about $6 at a hardware store. You can also use paint, paper mache, and so many other things to decorate your frame. You can even frame with cork board for an extra layer of pushpin action with photos from your travels.
Assemble. Using a strong glue (I used wood), you want to attach the map to the frame. Making sure beforehand that your map is slightly smaller than your frame is key in making this work, and why I chose the wood frames from Blick. Press them together to make sure the glue dries them together.
Once the glue has dried, make sure you have clean hands and tap the map from the front to make sure it's securely fastened to the frame. You're finished!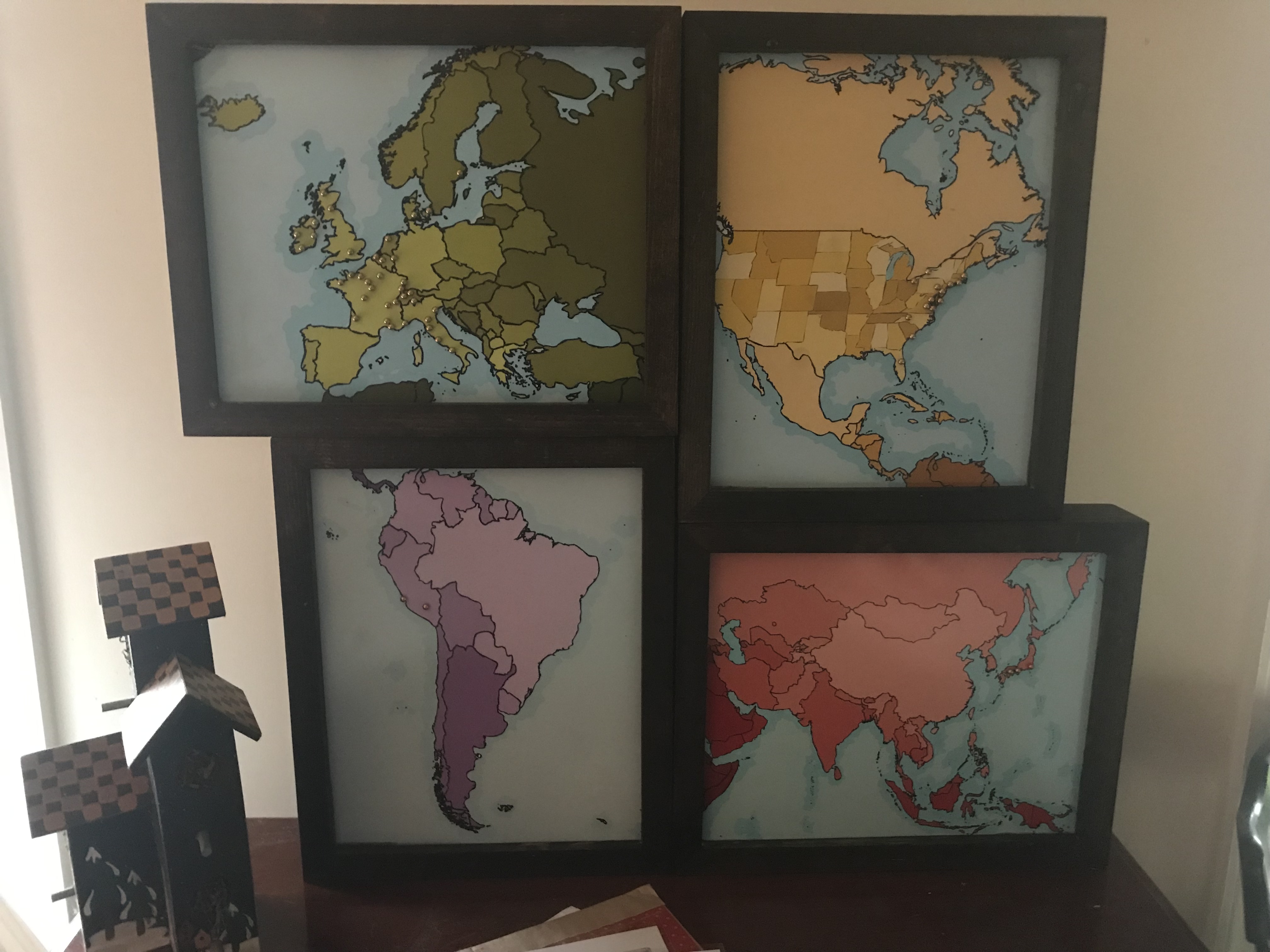 The map is 8×10 inches with regular map pushpins, so you can use these sizes for reference.
Start pinning. I bought gold map pins from the Travel Map Store to give the maps a nice shiny element, and I think it looks great! As you can see from the photos, 8×10 was a good size to go with for the European continent (and for the rest of the world). You can use the image for scale and see that if Europe were any smaller, the push pins would've taken over.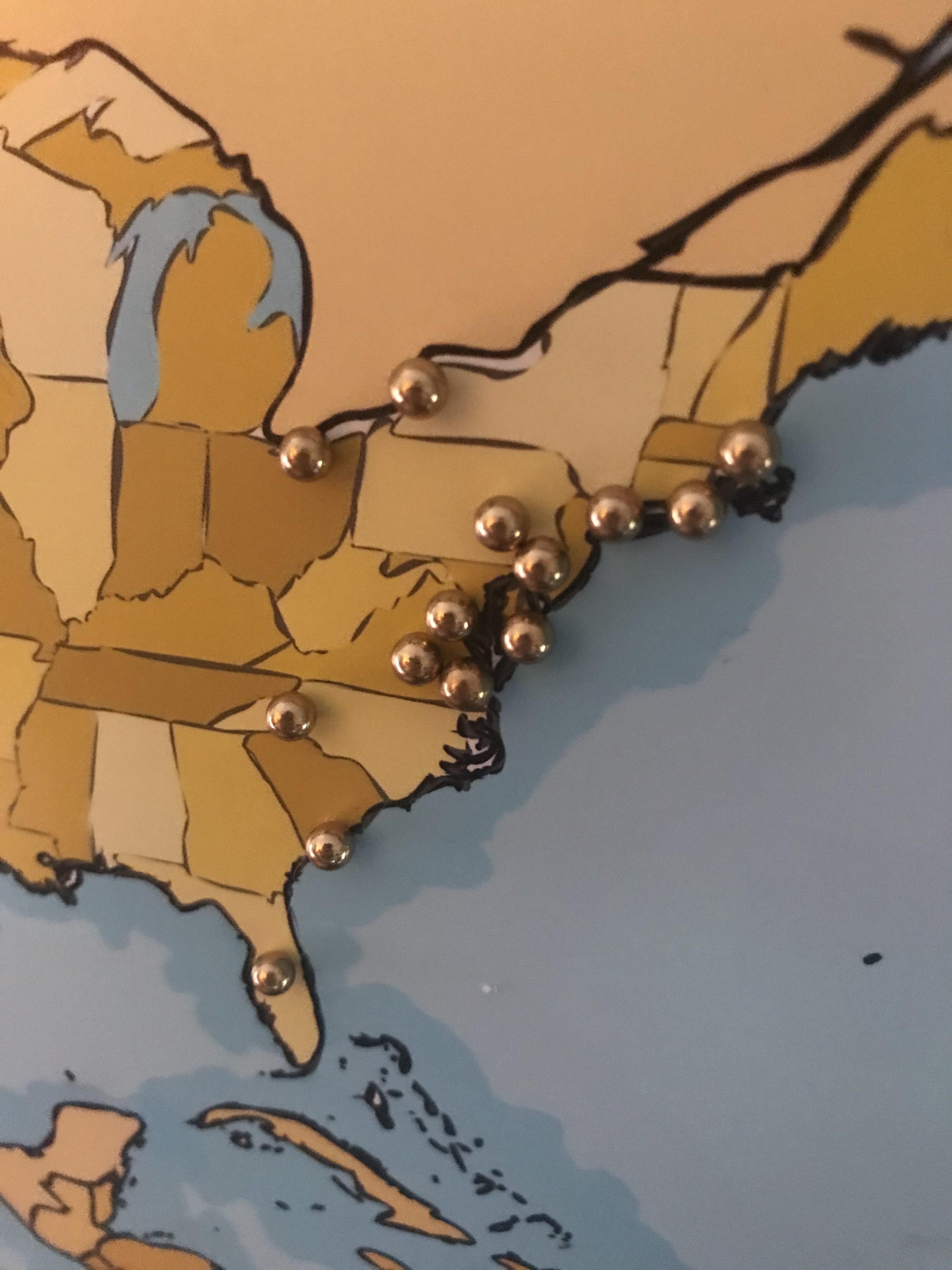 I'm so happy with how it turned out but also so thankful that Etsy and Blick had the PERFECT materials I needed to make it work. I don't have many traveller friends, but if I did, I'd probably make them a map like mine because it was so fun to make and looks absolutely wonderful in my office. It cost me roughly $70 to make four 8×10 maps but I had a great time making them, and I actually saved tens if not hundreds of dollars in the end.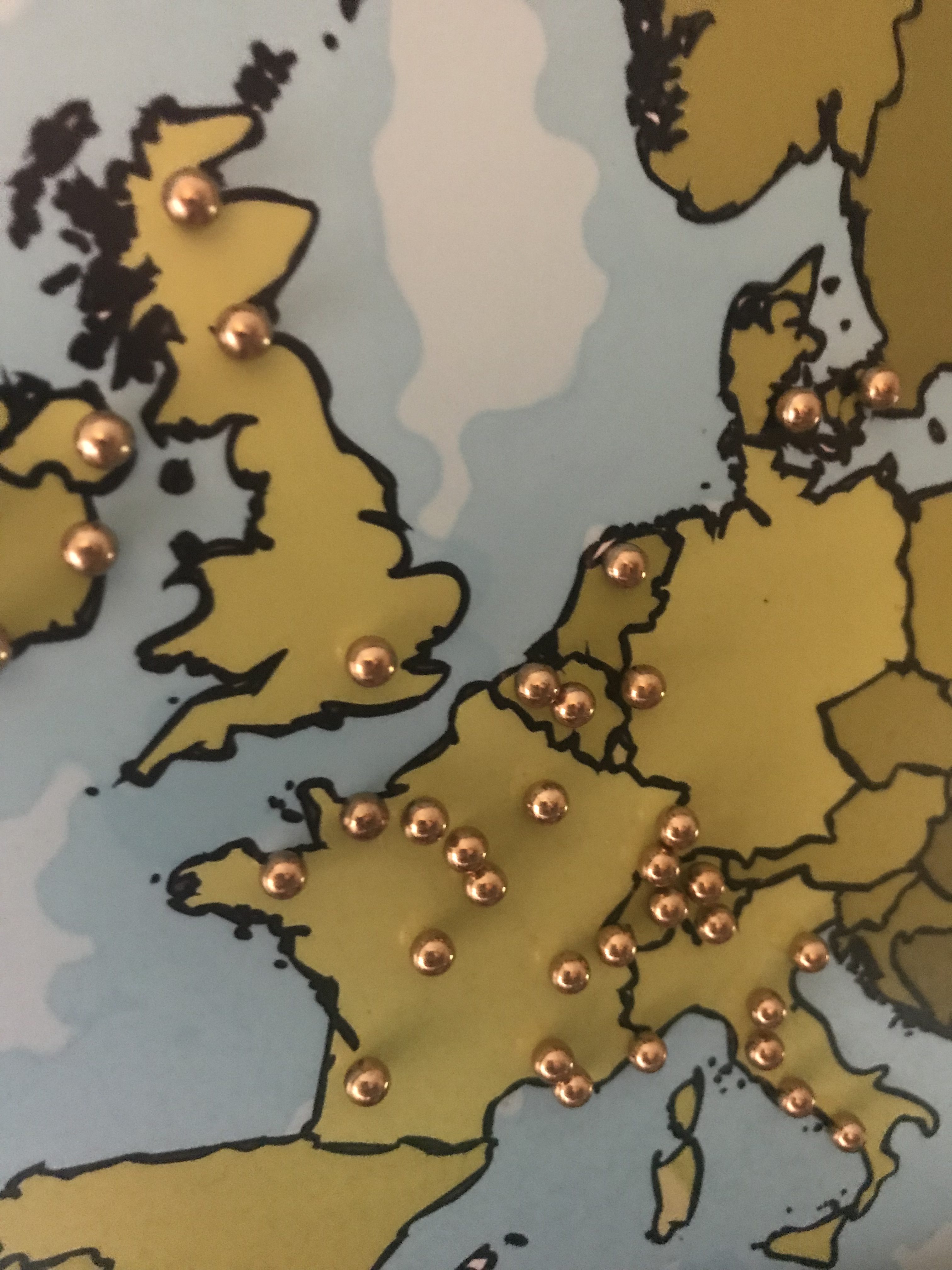 Do you have a pushpin map? Did you make it yourself? I'd love to see pictures of your maps in the comments!
Please note that this post may contain affiliate links. These are at no additional cost to you but I receive a commission if you make a purchase through the link, and the commission helps me run my blog. Thanks for your support!
Want to support me?
Buy me a Coffee