Rouen – Things to Do & Travel Guide
Rouen is such a charming city in Normandy with a fantastic history, and it makes an excellent day trip from Paris, so it's definitely worth seeing if you have time to spend in France.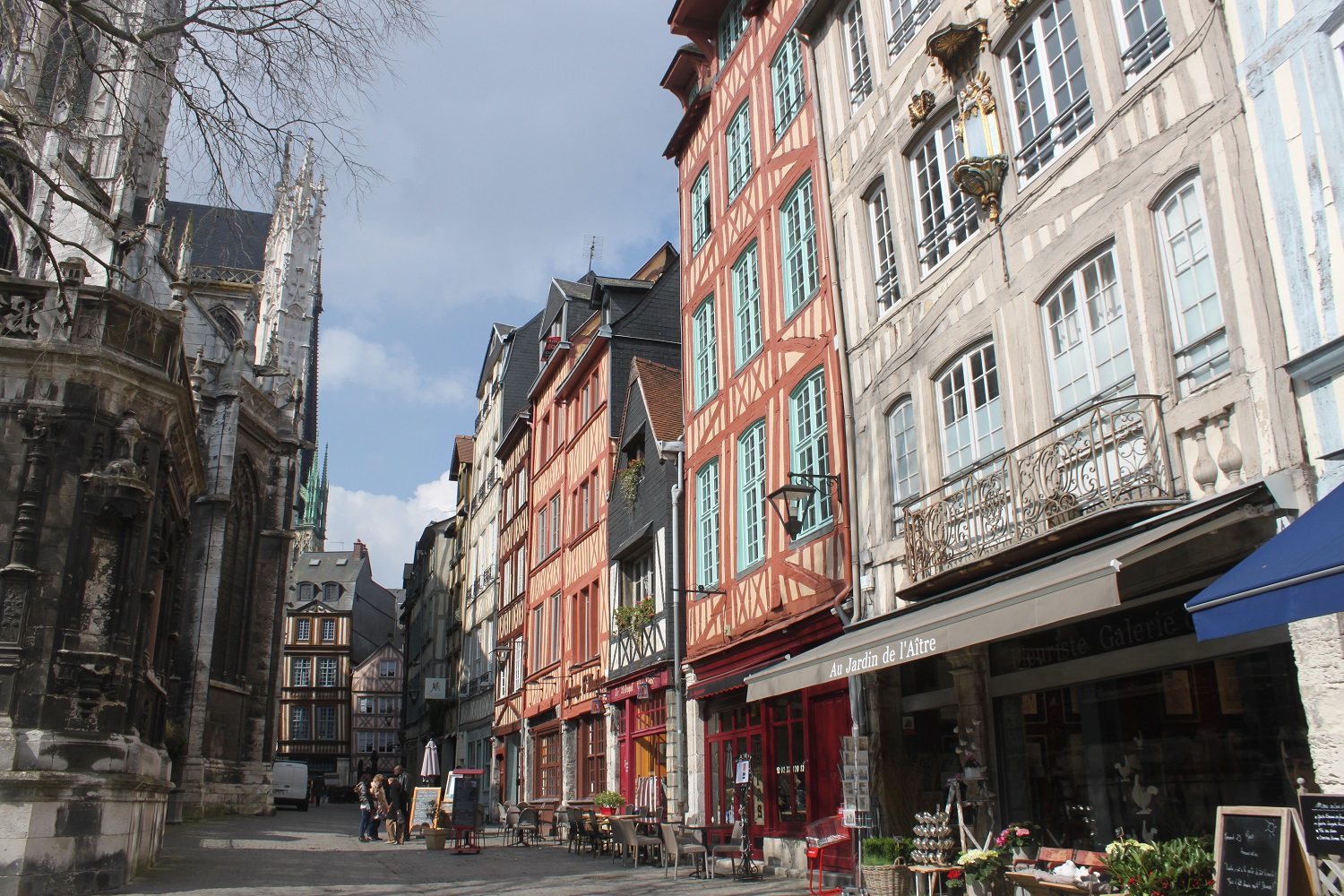 For about one thousand years, Rouen has had a strong role in the history of Normandy, once serving as a capital of the Duchy and later becoming a trade route centre. It's most famous for being where Joan of Arc was imprisoned and burned at the stake in 1431.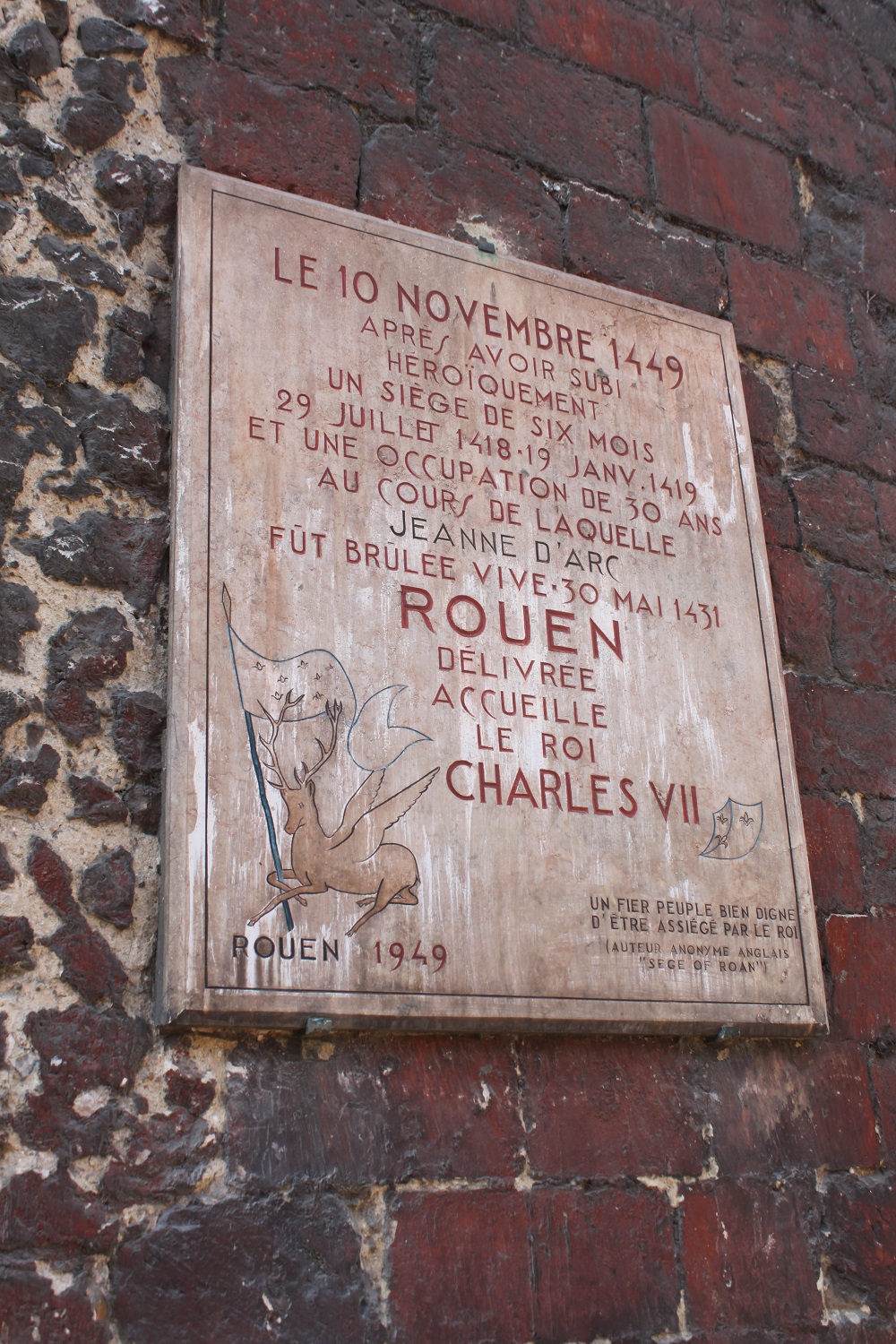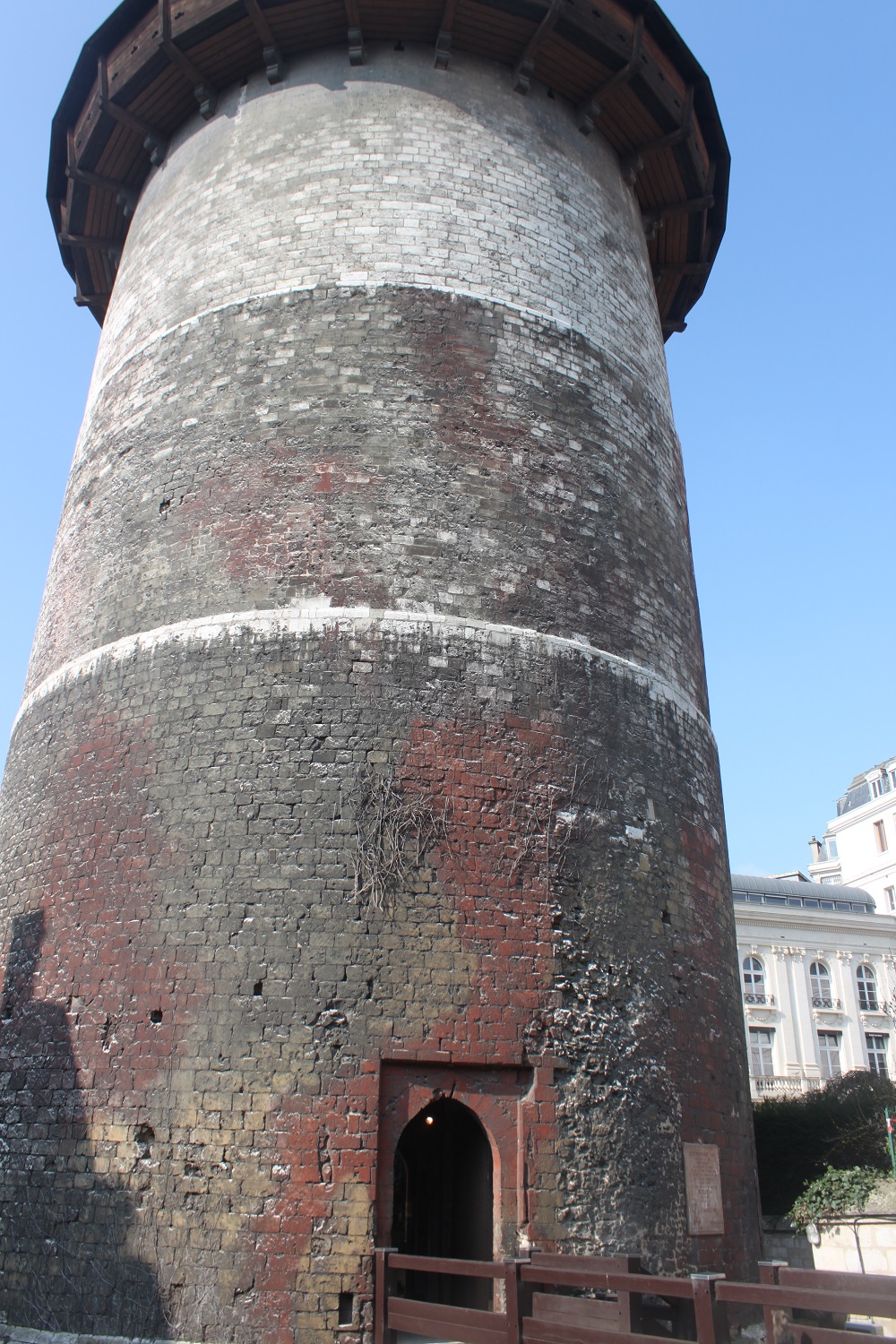 Today, Rouen upholds its medieval past while blending beautifully with the present. You can't miss the charming timber-frame architecture as it's quite prominent in Rouen, and they clearly celebrate their medieval heritage. The Donjon of Rouen is a part of the castle where Joan of Arc was imprisoned, and their exhibit inside is fascinating (though they've redone it since I've been there). There's also an entire museum dedicated to the saint! You can also visit the medieval Notre-Dame de Rouen Cathedral, which is one of my favourites. It was one of Monet's too – he used this spot in Rouen to paint several of his works.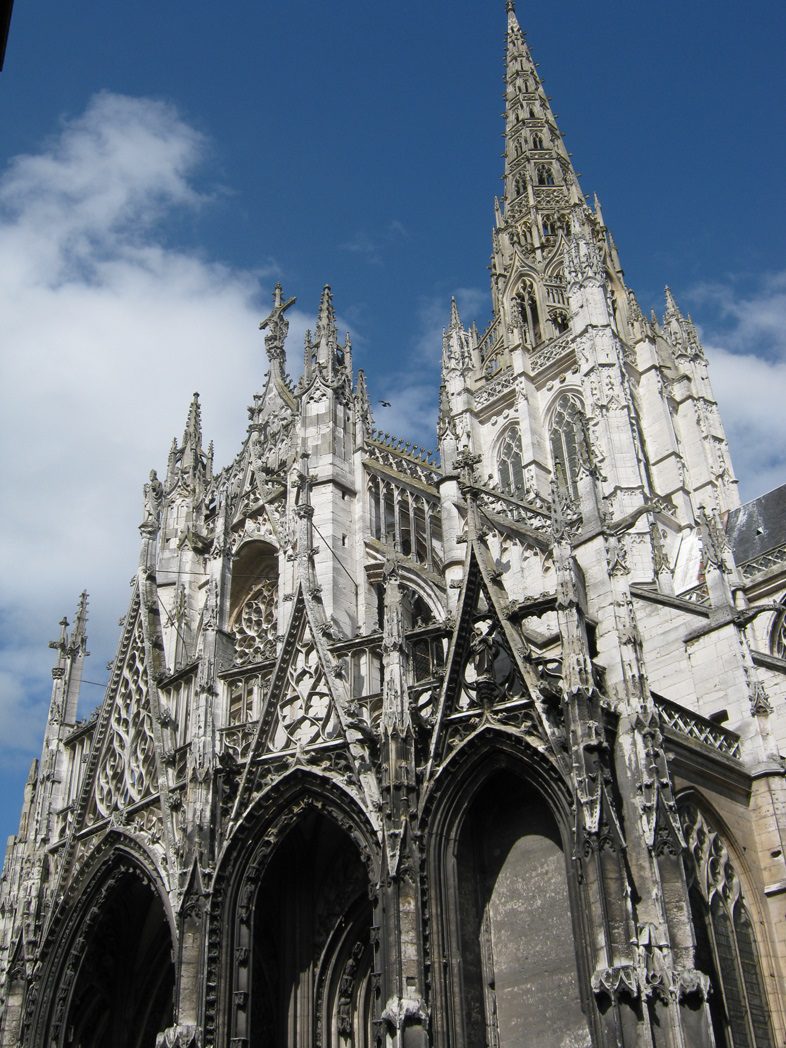 The Catholic Church of St Joan of Arc is a modern but very interesting building, and that large cross in the garden out front is the site of where Joan was burned at the stake.
Rouen is also a very artistic city. Their museum of fine arts is fantastic, and they have smaller museums displaying ancient art and ironworks. Their courthouse and town hall are absolutely gorgeous, as well, but the unity of architecture that brings Rouen together is what makes it really beautiful. The city itself is a work of art, not just a city with a work of art.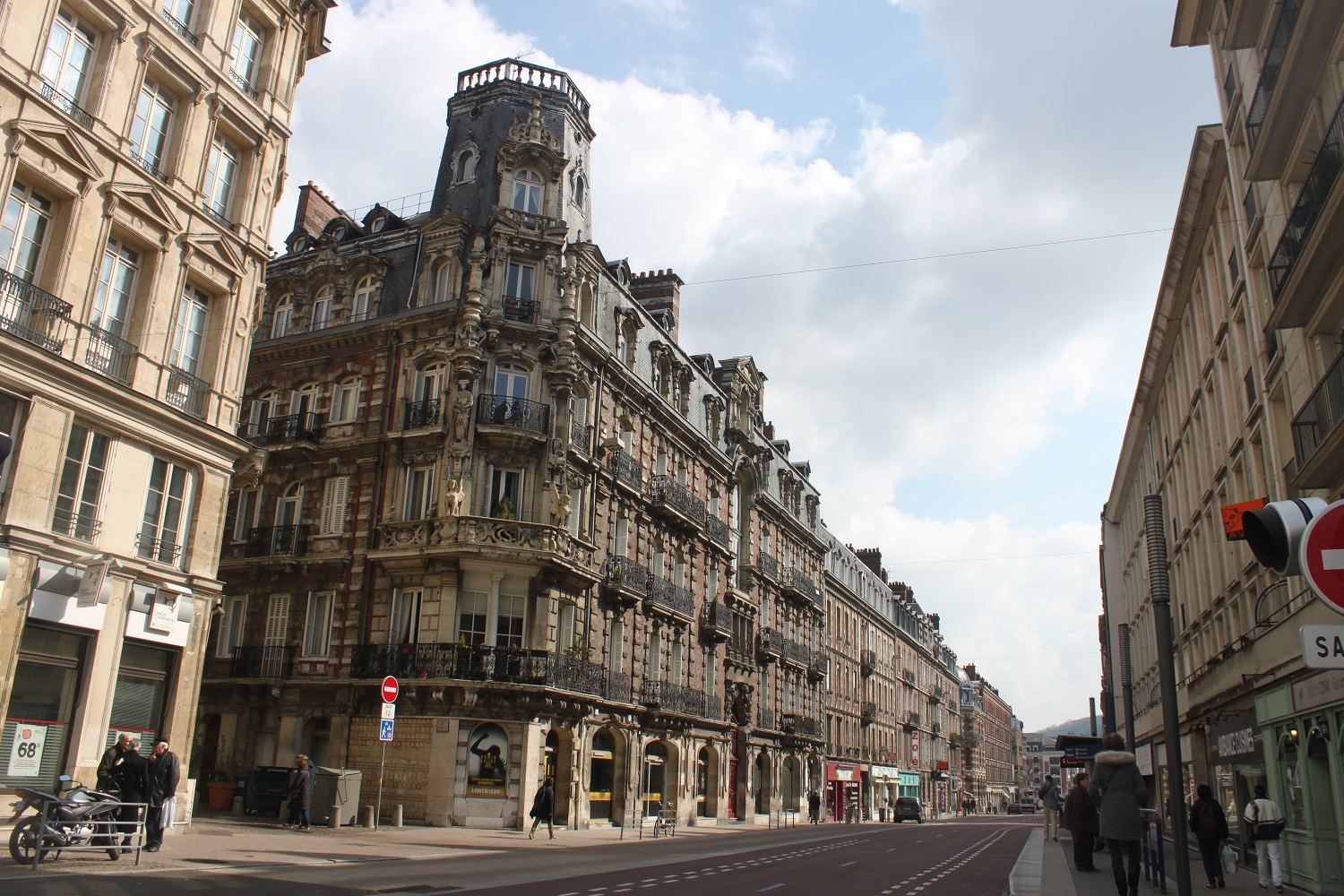 I've been to Rouen several times and if it were more vegetarian-friendly, I'd definitely consider setting down roots there. Though it's certainly fascinating for history lovers, it's still a beautiful and enjoyable place for those who aren't particularly interested in history. I'd definitely recommend going, even on a first-time trip to France.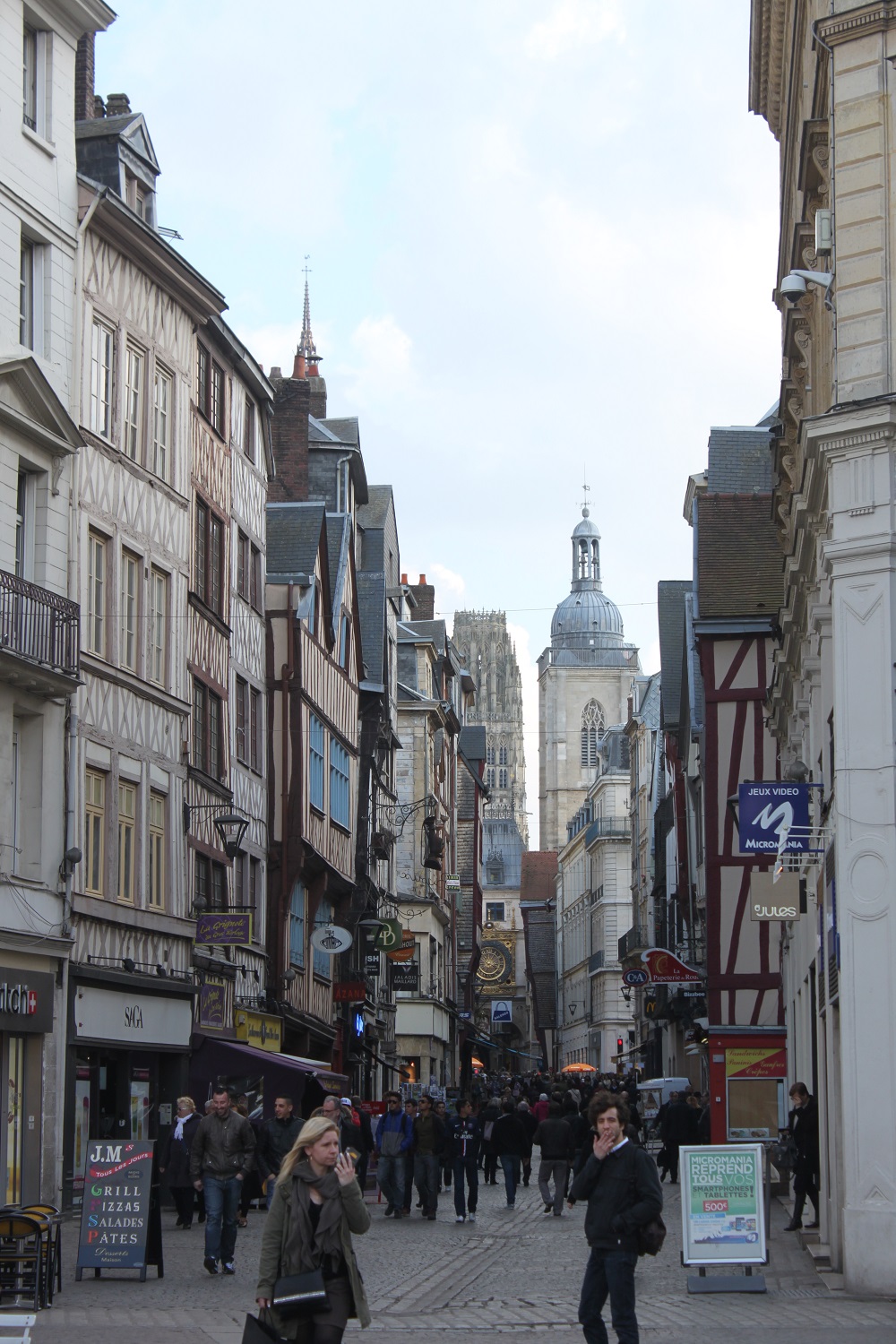 Have you ever been to Rouen? What did you think?
Please note that this post may contain affiliate links. These are at no additional cost to you but I receive a commission if you make a purchase through the link, and the commission helps me run my blog. Thanks for your support!
Posted on Saturday, December 29, 2018 in Destinations
Tags: europe, france, normandy, rouen
Want to support me?
Buy me a Coffee