Using MAPS.ME to Navigate
Posted on Wednesday, January 9, 2019
When I had an iPod Touch sans data, the free MAPS.ME app was a blessing. MAPS is an offline map application. All you have to do is download an area map (for example, Washington, DC; Paris; Aslace) and then you can view it on the go without needing data. It's so much greener than using paper maps and it's all stored easily on your phone or mobile device.
MAPS has made some recent updates that have made the app even better, including adding markers with different colours and having offline navigation. Even though I have a Smartphone now, it's so convenient to have an offline maps app, nevertheless one where I can hold my marked locations. When my brother and I were planning for Japan, I decided to throw everything down on the MAPS app so that I'd have it handy, and give MAPS a try for a second time.
Planning with MAPS.ME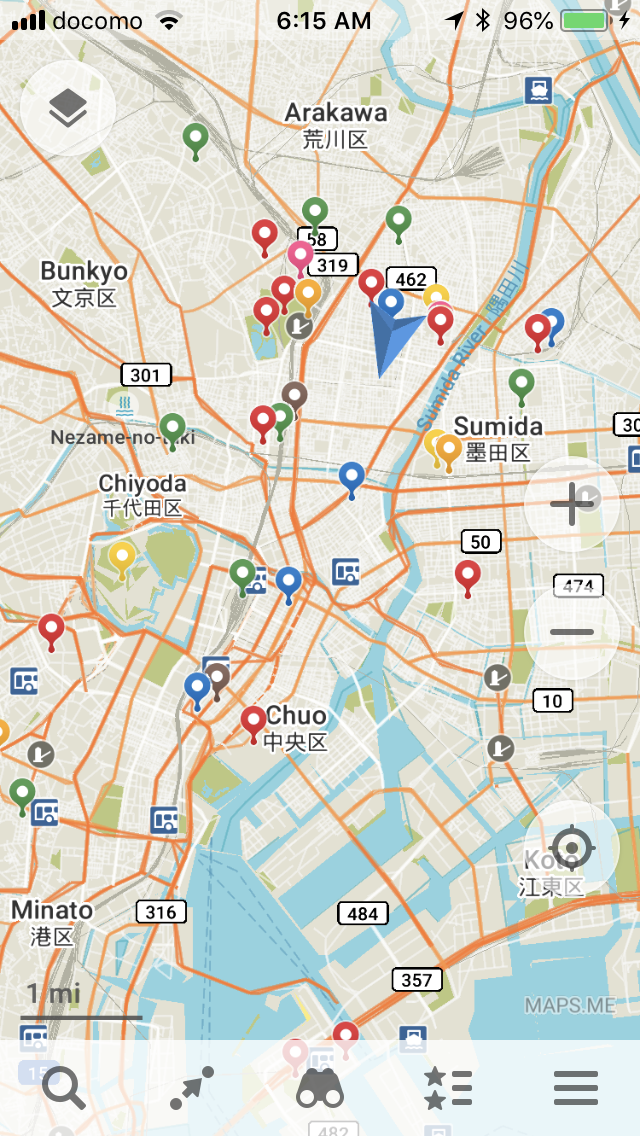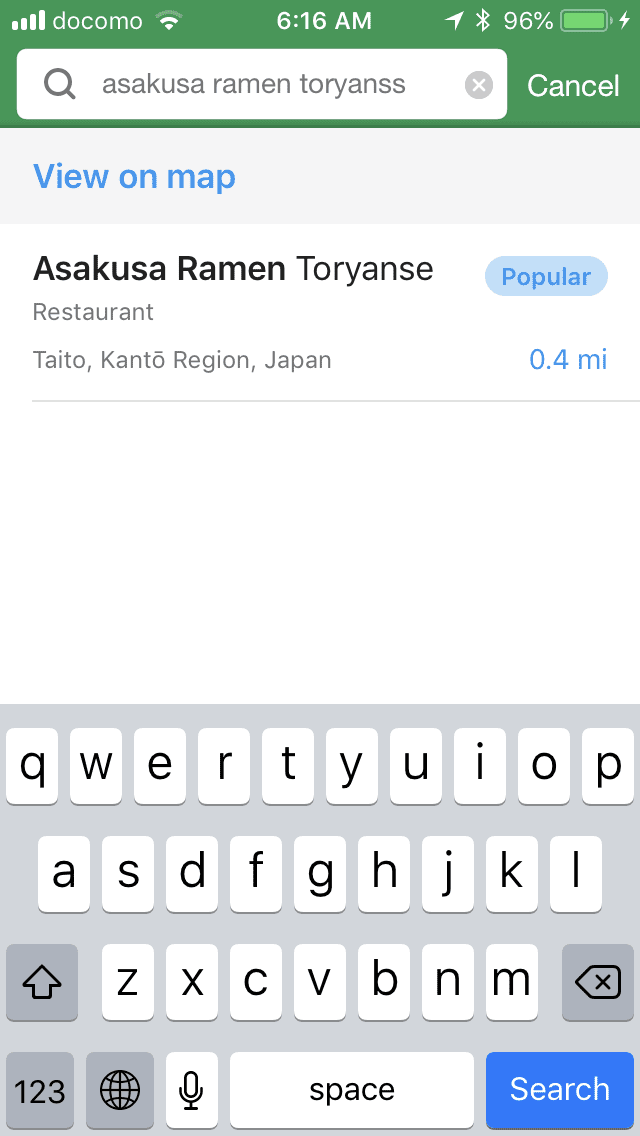 Getting a trip together that eliminates all FOMO is very time-consuming. I'm a planner, so I made a huge list of everything even remotely interesting to do and see in the cities we went to in Japan. Then I and my brother came up with "must-sees." The must-sees for both of us, I made gold; those for me only, I made pink; those for my brother only, I made blue; everything else, I made red. Additionally I put in some interesting restaurants (orange), vegetarian restaurants (green), and stores (purple). This made it easy to distinguish what was in each category, and I had the entire to-do list right there on my map.
Adding a marker is really easy as MAPS has a lot of sights, restaurants, stores, etc already stored in its database. Type in "Tokyo Tower" and you'll be shown the location of Tokyo Tower without needing the address. You also have the option to put in locations that aren't already on the app. The only real difficulty I had was that of course, going to Japan, places often have an English and a Japanese name. Some places were written in Japanese only. This probably won't happen with places with a Latin alphabet.
You also get to write a note on the markers so you can write the English name, or you can jot a note down about when to go or what a certain place is. Ex. "closed Mondays" or "shrine with lots of Buddha statues." Again – super useful.
But why did I decide to put them on a map, and not just a list? Easy. Through my travels, I've made the mistake of passing over something in an area and noticing when it's too late or I'm out of the way. It's like going to Notre-Dame de Paris, then going to the Eiffel Tower, and then going to Sainte-Chapelle – which you now realise is across the street from Notre-Dame. The idea was that if we're in an a place like Meiji Jingu, we could say, "oh hey, this restaurant is around here" or "the Ota Memorial Museum of Art is nearby, so let's so there." It makes planning easy, and you can take that planning on the go. It's also more consolidated than having a bunch of Excel sheets printed out.
Using MAPS.ME in Japan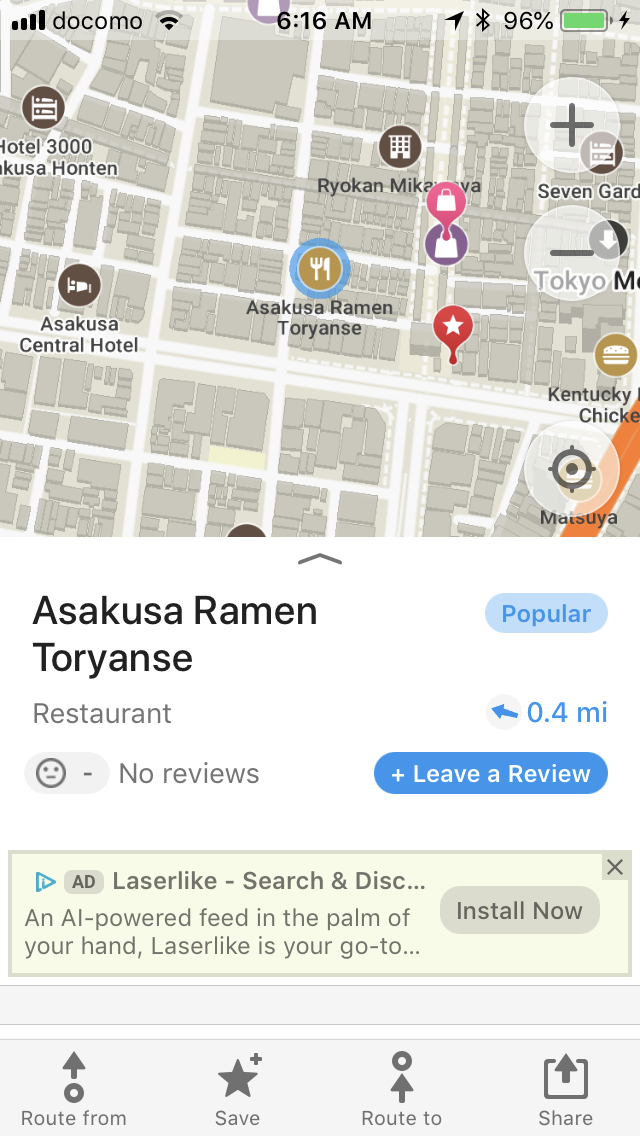 Putting everything on the app was the most time-consuming part. However, it helped us come up with a nice itinerary. Once we got to Japan, we were able to easily find our hotels since we'd stored them in the app. After that, using the app went exactly as planned. Whenever we were in an area, we would look at the map to see what was nearby. It was also convenient to have figured out the English-Japanese language differences ahead of time. Imagine if we had only a Japanese address to go by and we couldn't find a translation right when we wanted to go to a certain place. It would've wasted time and possibly the experience of seeing that place. The time put into planning helped save time on our trip.
A really nice surprise for me was seeing my location and direction on the map, even when data was off. So useful!
The one downfall is that Japanese cities like Tokyo and Kyoto are not super walkable. The app doesn't have a public transit scheduler like Apple and Google Maps do.
I 10/10 would recommend MAPS.ME. It makes planning so much easier before and during a trip. It saves you from wasting time. And for me, the best part is that it's offline. Regardless of whether or not you have internet, saving data is always good. I honestly feel that had I been in a big city like Tokyo without this app, I would've gotten overwhelmed.
If you ever feel that you need an app for maps (which you probably do), I'd highlight recommend giving this one a try.
What is your favourite map app?
Please note that this post may contain affiliate links. These are at no additional cost to you but I receive a commission if you make a purchase through the link, and the commission helps me run my blog. Thanks for your support!
Tags:
review
Want to support me?
Buy me a Coffee