The Ghibli Museum: What to Expect & How to Get Tickets
Originally published on Monday, February 18, 2019
A visit to the Ghibli Museum was a must for my trip to Japan. I grew up watching Studio Ghibli and even took a class in college that covered some Ghibli films. My friend studied abroad in Japan a while back and got tickets several months ahead for the Ghibli Museum, which introduced me to the museum and the fact that it's super exclusive (details at the end of this post). I went with my brother and a pair of friends to Mitaka and didn't know what to expect. So, here's a post to let you know what visiting the museum is really like.
(Just a note, photographs are not allowed inside the Ghibli museum, so unfortunately this post will not feature many images.)
The Ghibli Museum recently posted videos of the interior on YouTube! You can click here to see my favourite room, described below.
Visiting the Ghibli Museum: What It's Like

Image Courtesy the Ghibli Museum.
The Ghibli Museum most definitely has an interesting exterior and it's very whimsical without looking fake. I think that's the most impressive thing about the museum; the detail is incredibly well done. When you check in, you're given these cute tickets that entitle you to one film screening. You then go down some stairs with super cute Ghibli-themed stained glass and get to the Central Hall. It's this gorgeous three-storied room with a glass roof, and cute additions like a spiral staircase and balcony. The exhibitions are off of this main hall.
Probably the most exciting part is seeing the exclusive Ghibli Museum short films. They have a range of films to see but you only get one cinema admittance per visit. We ended up seeing a cute film about wrestling mice. There are actually no subtitles available for this Japanese-language film but the it was enjoyable all the same.
One of the permanent exhibitions is about animation in general. It has models and displays that show how animation can be created from images and it's interesting to learn about the animation process. Of course all of it is done through the lens of classic Ghibli movies.
The other permanent exhibition is a room that looks like a study and it's filled to the brim with sketches of Ghibli movies. They range in stages and even include ideas that didn't make it to production. There's also some books in the room that show you visual inspirations for each movie, and you are allowed to flip through them. There's something that really nails the word "home" on the head with Studio Ghibli, and they delivered that especially well in this room. There's furniture, trinkets, and drawings taped up on the wall, just like the visitor's walking into someone's actual room. Of course the Ghibli team didn't want to create a museum that would show its work like artefacts out of commission and now on display. They wanted a living, breathing display, and it feels just like being in Miyazaki's home study and seeing his work in progress. Even through there's virtually no explanation, you can piece together some ideas based on what you see. But it's like that with everything Ghibli, right?
I also have to say that I am super disappointed those prints are not for sale because some of them were absolutely gorgeous.
There's also a temporary exhibition and the one on display when we went was on food. It was amazing! Everyone knows Ghibli does food really, really well, but the exhibit was also fascinating. It showed displays of food, what the food is modelled after, sketches, and how characters and storylines interact with food. It was a temporary exhibition and they certainly set a high standard, but I'm sure they'll meet it with other topics.
That actually concludes the "museum" part of the museum, but there are a few fun things left to explore. There's a room with a large cat bus for children 12 and younger to play with. It also has a bunch of soot sprites as well. You can also go to the rooftop and get your photo taken with the famous guardian statue from Castle in the Sky.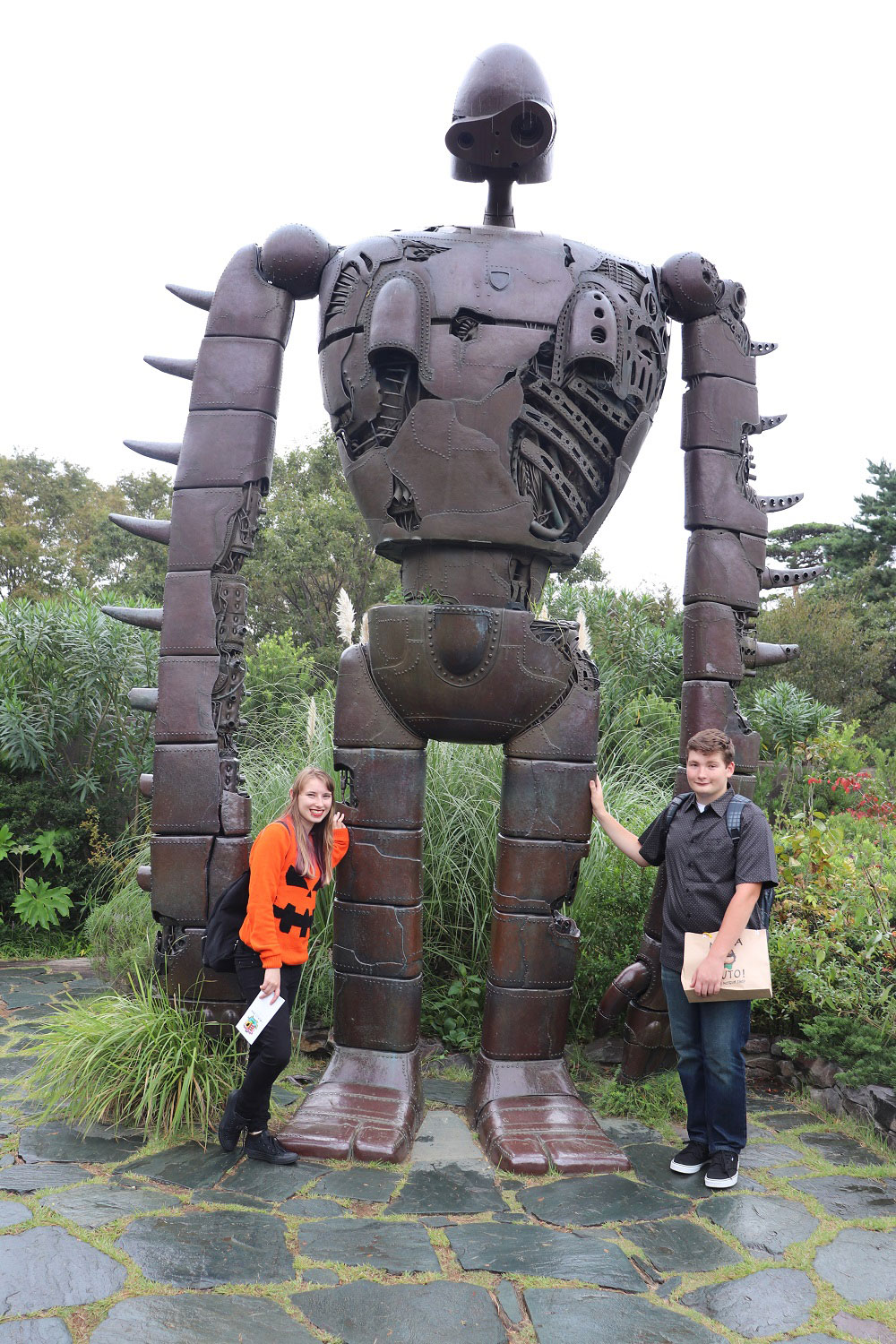 There's also a place to get snacks and then a sit-down cafe. They serve things like ice cream, French fries, and hot dogs at the snack shack. The cafe was unfortunately full when we went, but looking online, it looks like they have all types of cute Ghibli-style food.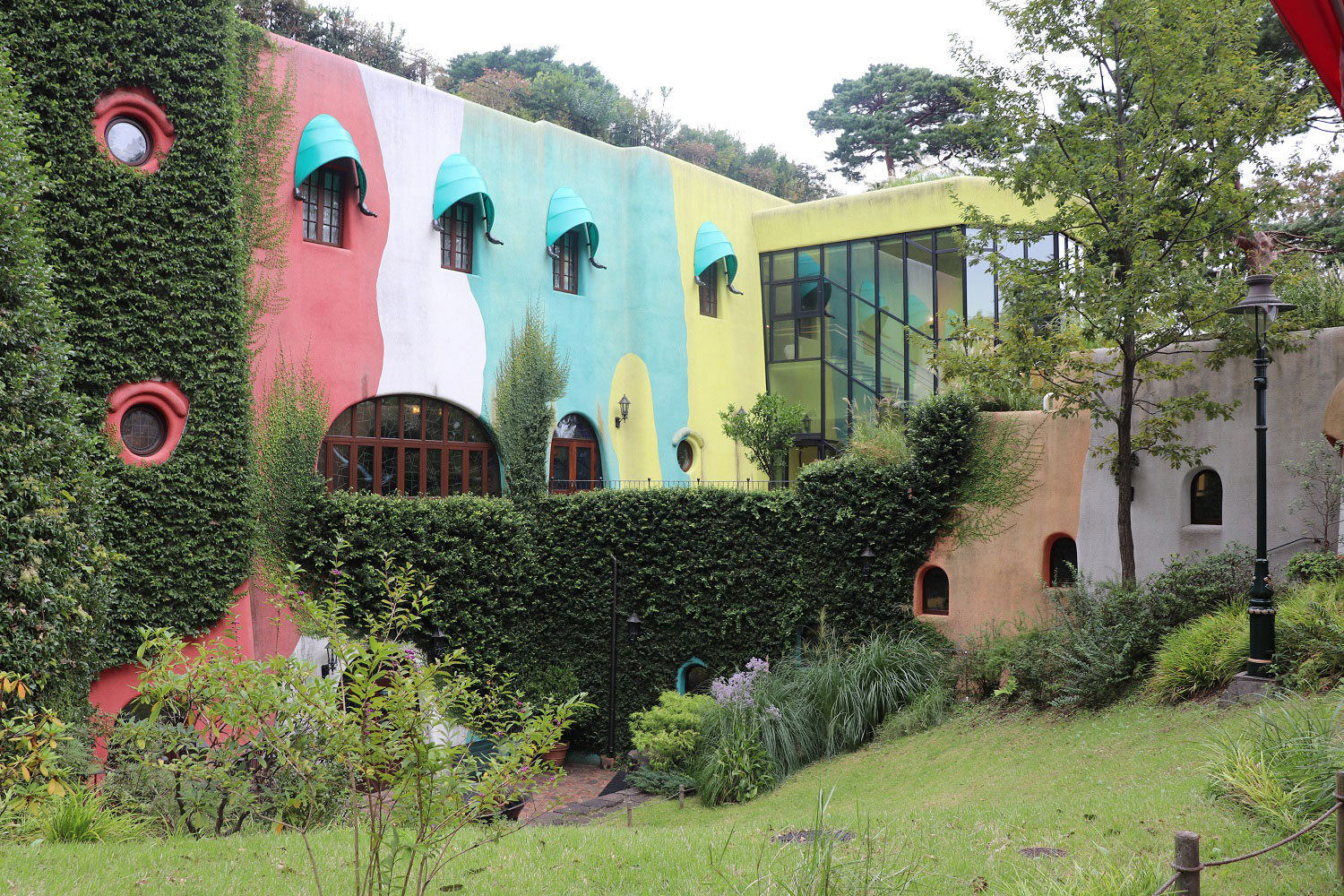 So overall, how was it? Well, people usually go to museums to learn new things or to see things in person. Did I learn a whole lot about the Ghibli team? The Ghibli movies? Not really. Minus the animation exhibit, it's really just a compilation of artefacts without much explanation. However eliminating the secrecy that Ghibli has behind the scenes would be off-brand, and the great thing about the museum is that it's so Ghibli. What was really nice about the museum is that it's like seeing a Ghibli movie in person. The building itself is gorgeous, playful and very well executed. Sometimes inspiration can backfire into appearing to fake but this isn't the case at all. Everything from the main hall to the exhibits to the bathrooms and the exterior, it all has so much personality. It feels like going into somebody's quirky home – just like in a Ghibli movie. And it's stuffed with all your favourites from Totoro to Kiki to Chihiro to Ponyo, so you get to experience all your youthful excitement as well.
Even though it's called the Ghibli Museum, it's more of a Ghibli Experience.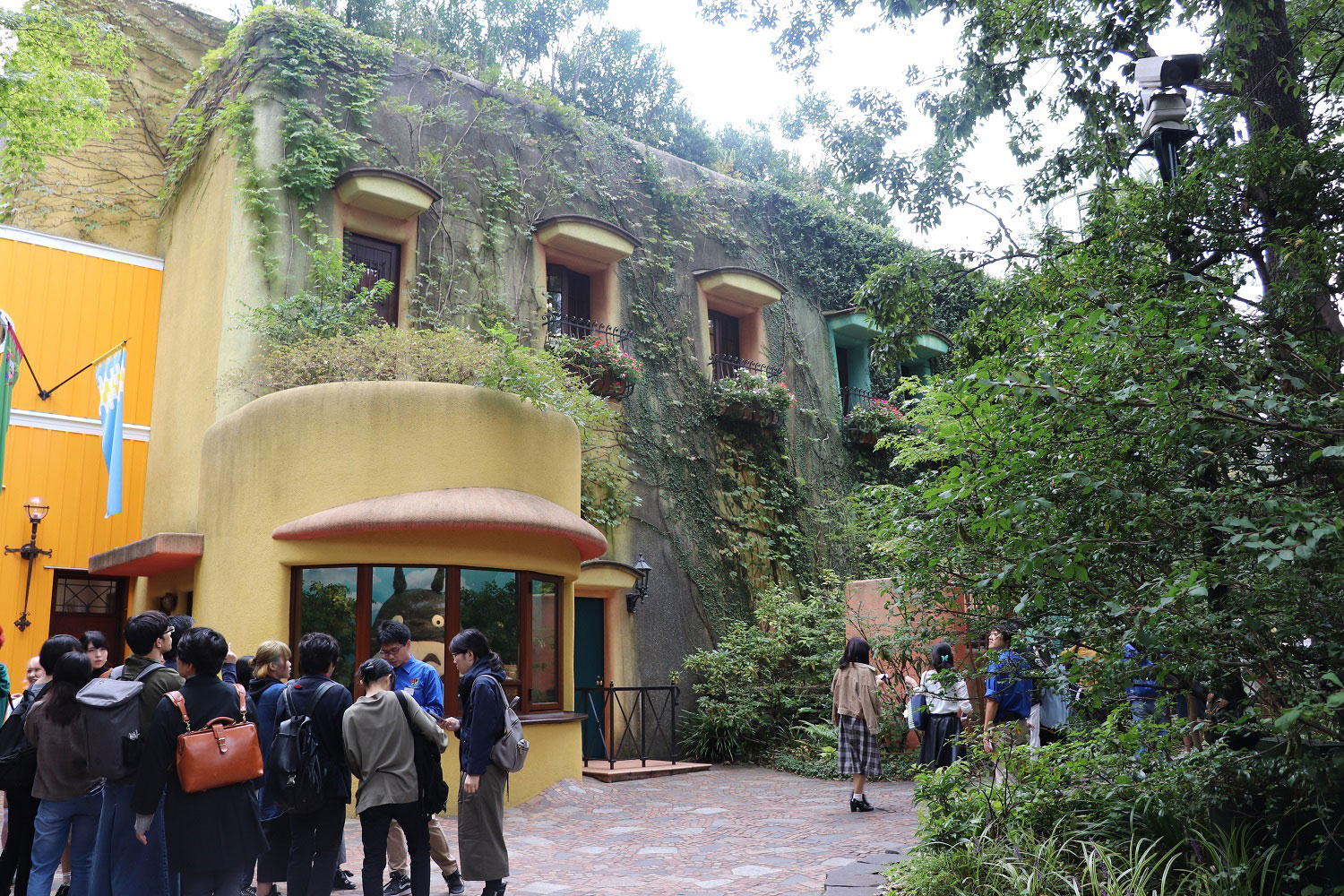 I went to the Ghibli Museum expecting to maybe learn more about what went into the movies, but I learned not all knowledge is fact. I don't need to know where Miyazaki got his inspiration, what artistic developments the team used to create their images, or what problems arise during film-making. The knowledge I got was the experience. We got to watch an exclusive video, see Ghibli models, and walk through a building the Ghibli team designed for us. It was a great time! And I'd absolutely recommend it to any fan of the films.
Getting Tickets to the Ghibli Museum
This is super important since a lot of people gloss over how exclusive the museum is and then miss out on getting tickets. The website has a description about the different ways to buy tickets but we bought them the traditional way, which was over the phone. We went in early October so tickets for us went on sale the 1st of the month three months prior; i.e., July 1st (though it has since changed to the 10th of the month). I called my Designated Travel Agency and told them the legal names of the travellers in my group and our preferred dates & times. Believe it or not, on July 1st, I was put on a waiting list for tickets for early October. (Note that they had taken my payment information beforehand; this is normal so they can reserve your spot. It will be the cost of the tickets + a shipping fee.) A few days later, I got an email saying my tickets had successfully been purchased!
I had to fill out an online form and then I was mailed a voucher. Even though I'd bought tickets for my friends, I only got one voucher and it had all our names on it. It was essentially just a receipt but it was highlighted and said that no photocopies would be accepted. One odd thing was that we had to select a time and were told we could enter only at that time. However, the receipt did not list any time, only a date. We didn't figure that one out. When we got to the museum, I gave them the voucher and they gave us our tickets. You're supposed to bring your passport for ID and even though they didn't check ours, I'd still recommend doing it.
Getting to the Ghibli Museum from Tokyo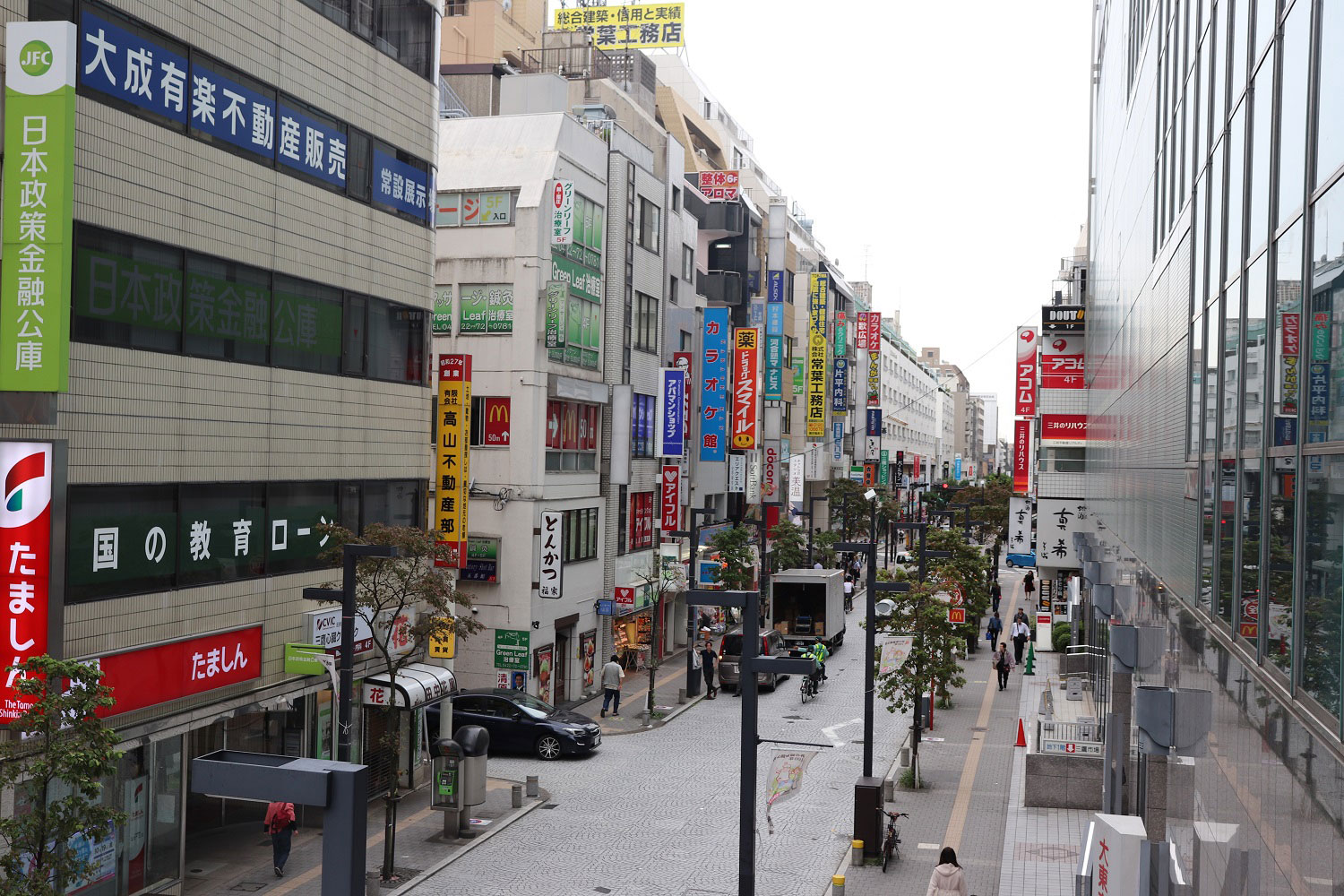 The streets of Mitaka.
With a JR pass or less than 400 yen from central Tokyo, you can go to the Mitaka stop on the Chuo line. The Tokyo metro is a lot easier to navigate than it looks online, and there are attendants in the metro who can help you if you get lost. There is a bus decorated with "My Neighbour Totoro" that goes from the metro to the museum, and it only costs a few hundred yen. However we walked and once we got to the main road, it was a direct route to the museum. It's about a 15-minute walk. The area had not much else but the museum so if you get lost, a local will 99% of the time know where you're going.
Since you do need to venture out to Mitaka, I'd reserve at least a half day for the museum.
We had a great day and I'm glad that we were able to go to the Ghibli Museum! My brother and my friends are glad they got to go, as well, and it's such a good idea for people visiting Tokyo. If you have some extra time, it's worth the voyage out to Mitaka to see this magical place for yourself.
Headed to Japan? Be sure to purchase your JR Pass! We saved a ton of money by purchasing the JR Pass and got to see a lot of beautiful places in Japan.
I'd like to know: what's your favourite Ghibli movie? Mine are Spirited Away and Howl's Moving Castle. Tell us in the comments!
Pin This for Later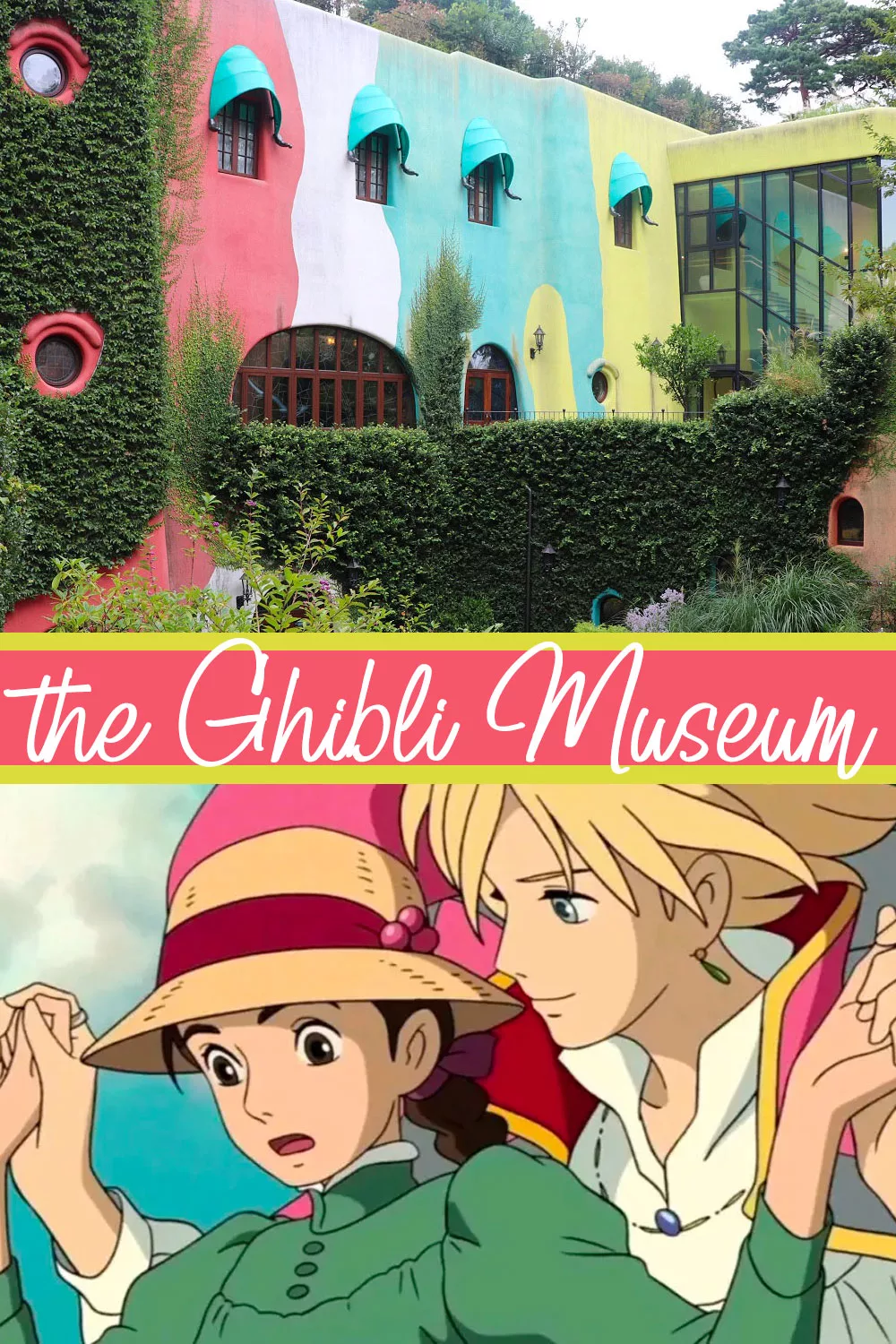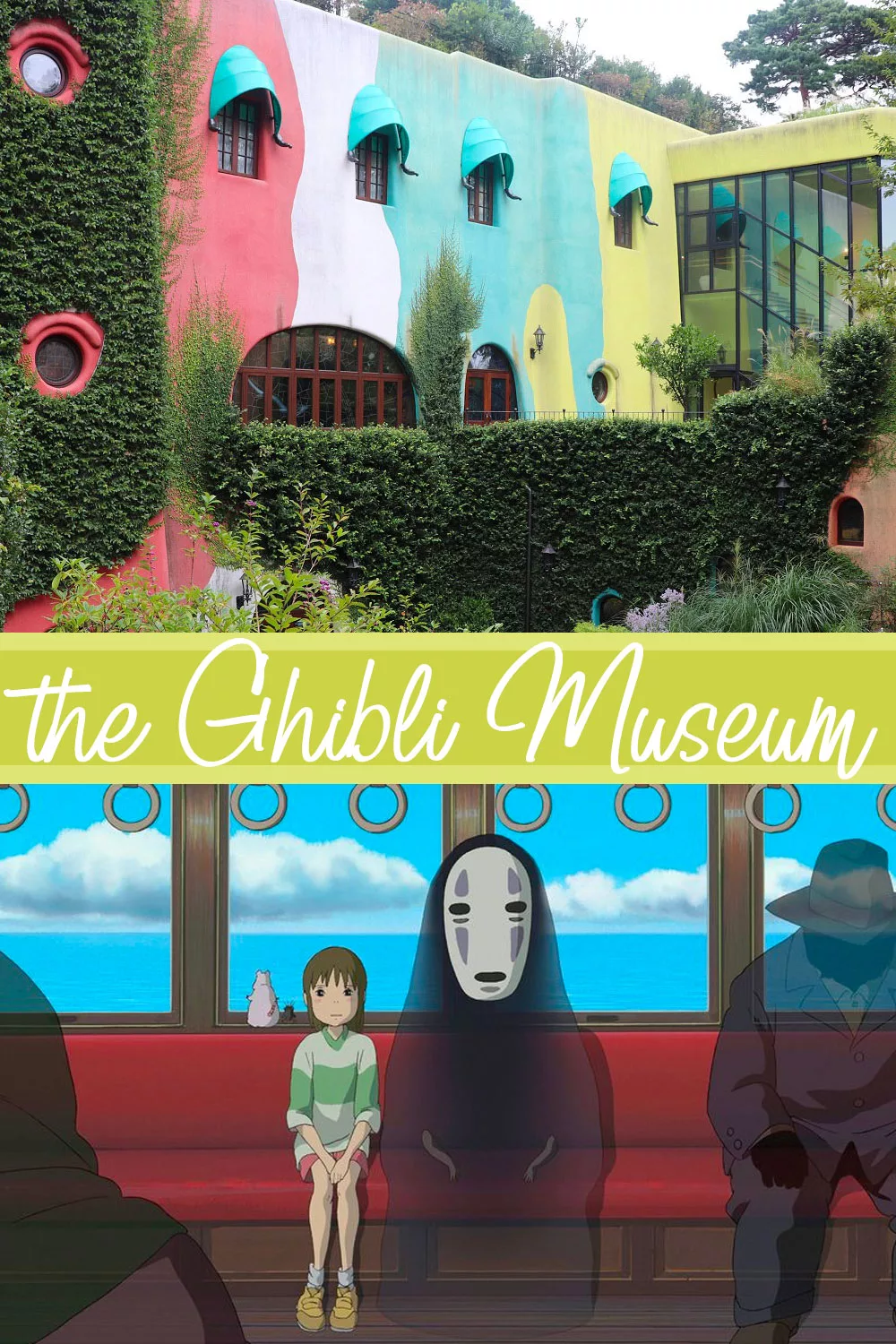 Please note that this post may contain affiliate links. These are at no additional cost to you but I receive a commission if you make a purchase through the link, and the commission helps me run my blog. Thanks for your support!
Tags:
asia
,
japan
,
tokyo
Sharing is Caring
Want to support me?
Buy me a Coffee
1 Comment on "The Ghibli Museum: What to Expect & How to Get Tickets"