The Sites of the Sacred Valley, Peru: Sacsahuaman, Puca Pucara, and Tambomachay
Originally published on Sunday, February 24, 2019
There is so much to see in Peru's Sacred Valley, and for our short time there, we opted to visit a few archaeological sites. There were so many to choose from but in the end, we visited Sacsahuaman, Puca Pucara, and Tambomachay. So what did we think of them?
Sacsahuaman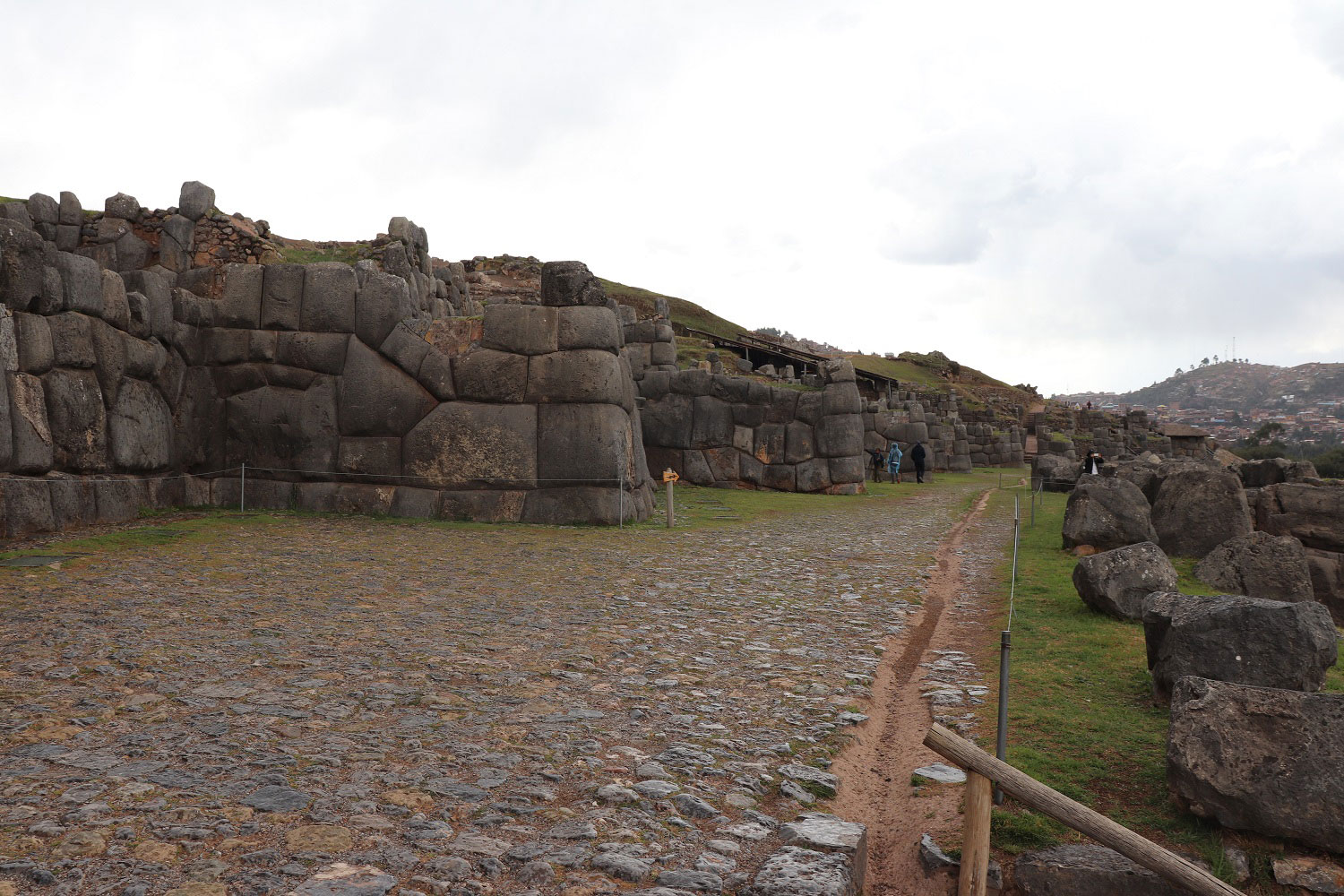 This one is by far the most popular as it is right outside the main square of Cusco. If you're in the central square of the city, you can look up and see a white cross – that's Sacsahuaman*!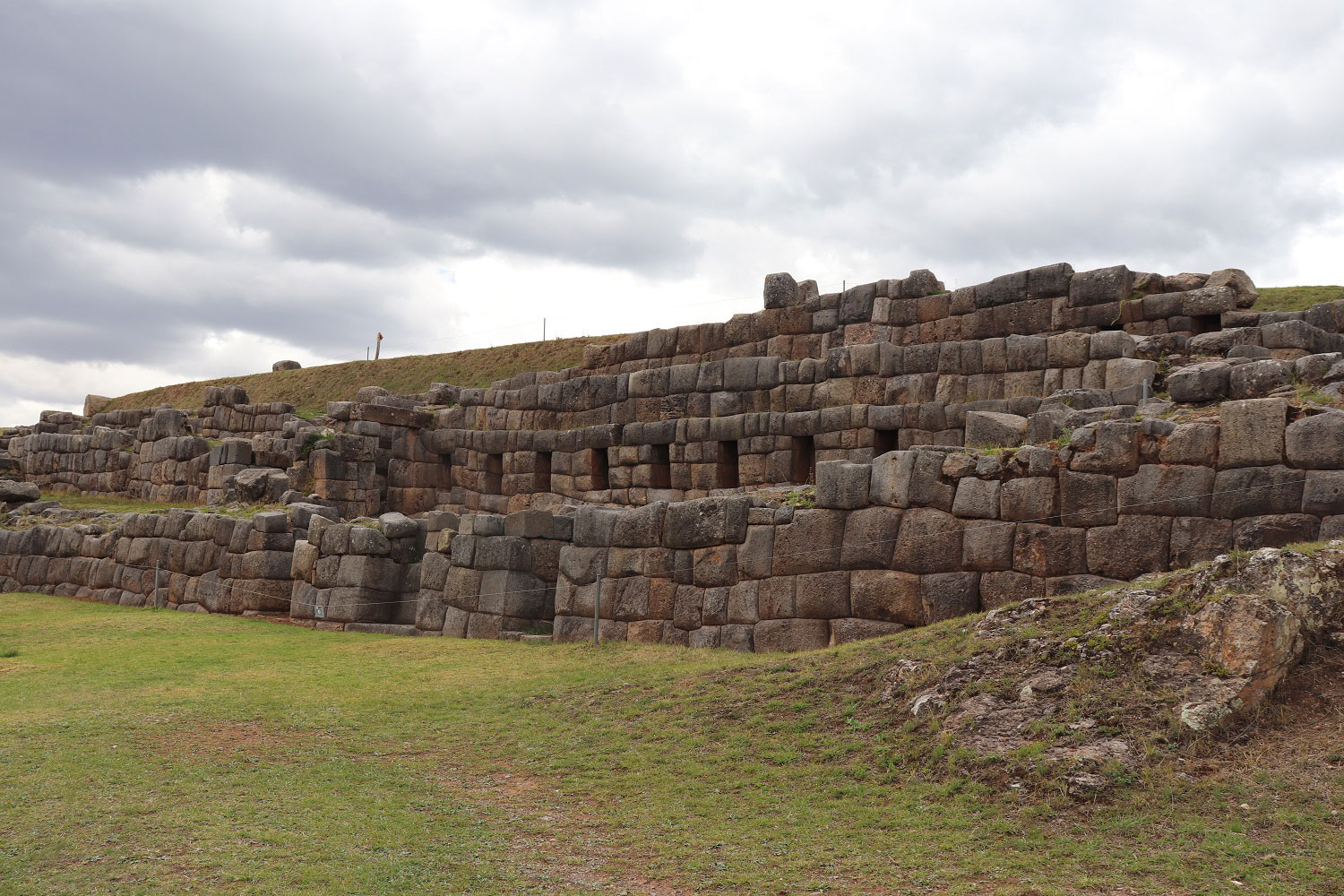 This place has incredible history. It's a military fortress was built during Incan times using their famous architectural methods. The stones they used are absolutely huge and perfectly cut to form walls. The greatest appeal and mystery to Sacsahuaman is the stones because the amount of work it must have taken to cut, move, and assemble these gigantic stones to the top of the hill must have been incredible. I'm always bewildered by architecture but there's something so striking about the work that went into this fortress. Even historians who see archaeological sites every day are perplexed by this place.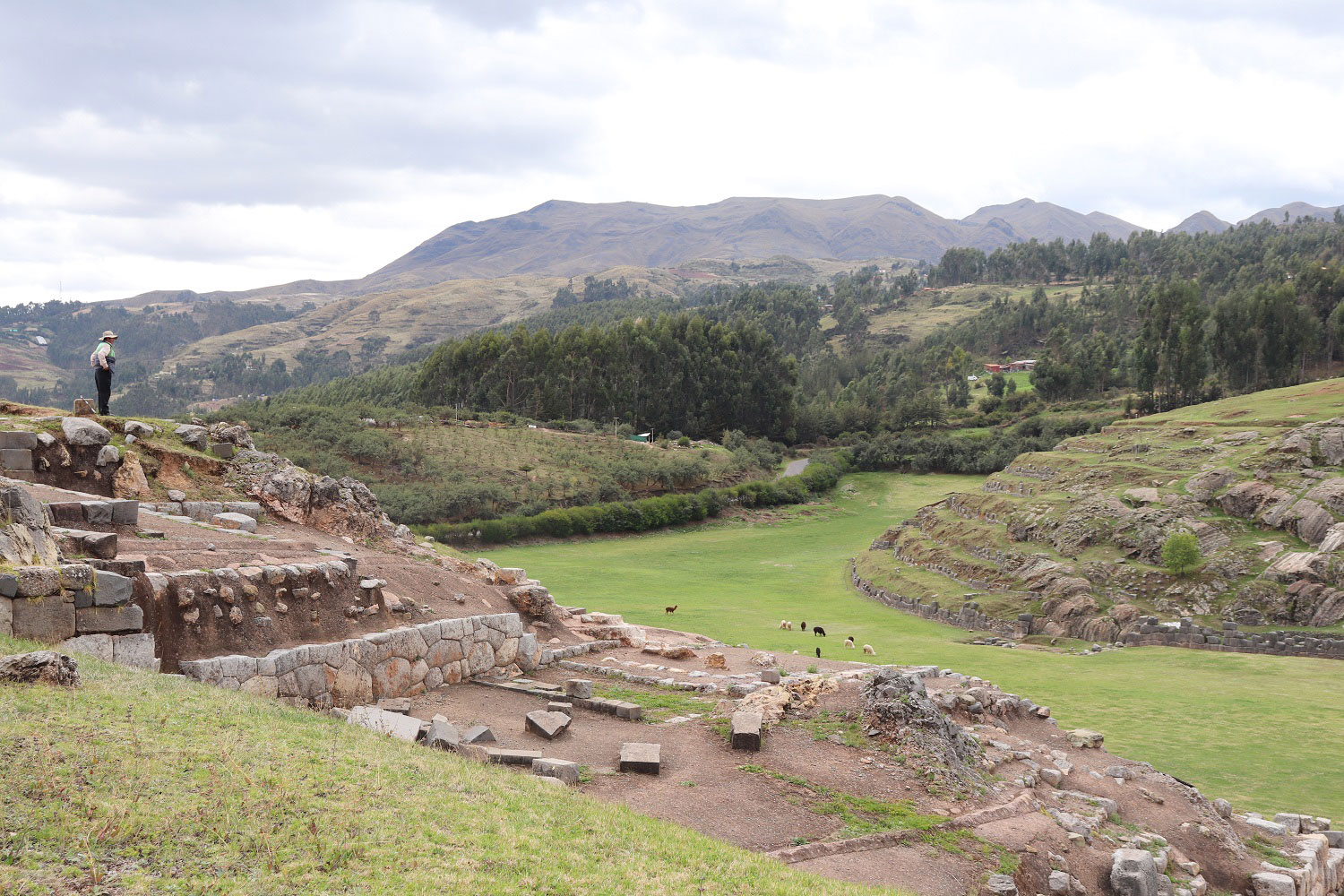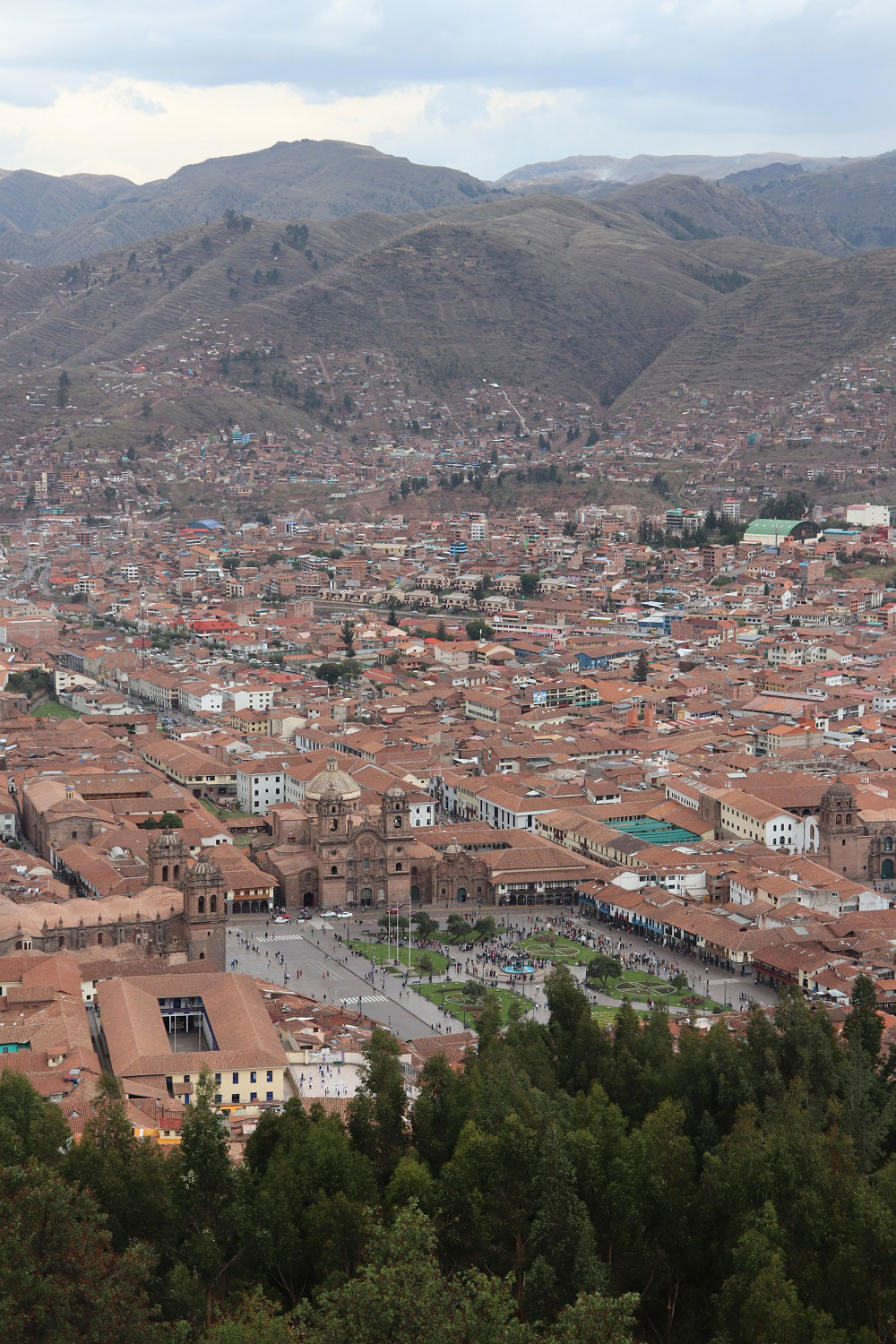 Today, it is not so magnificent. The fortress once had rooms and towers but now, you can see the perimeter of the rooms, and a few walls if you walk around. It is largely in ruin. There's also no museum or artefacts from the site either, though there are small placards around the site. Fortunately you can still see how large the stones are and some of the construction techniques of the Incas, and the site is actually quite extensive. It's a shame that the site isn't very intact. However, one of the major parts I liked was the views. You can enjoy beautiful panoramic views of Cusco from the city square to the city outskirts to the mountains in the distance. It's easy to see why this fortress was chosen to overlook the city. Even in its ruin, I'd recommend paying this place a visit as it's close to the city center. Maybe one day we'll know more about how the site looked in its glory days.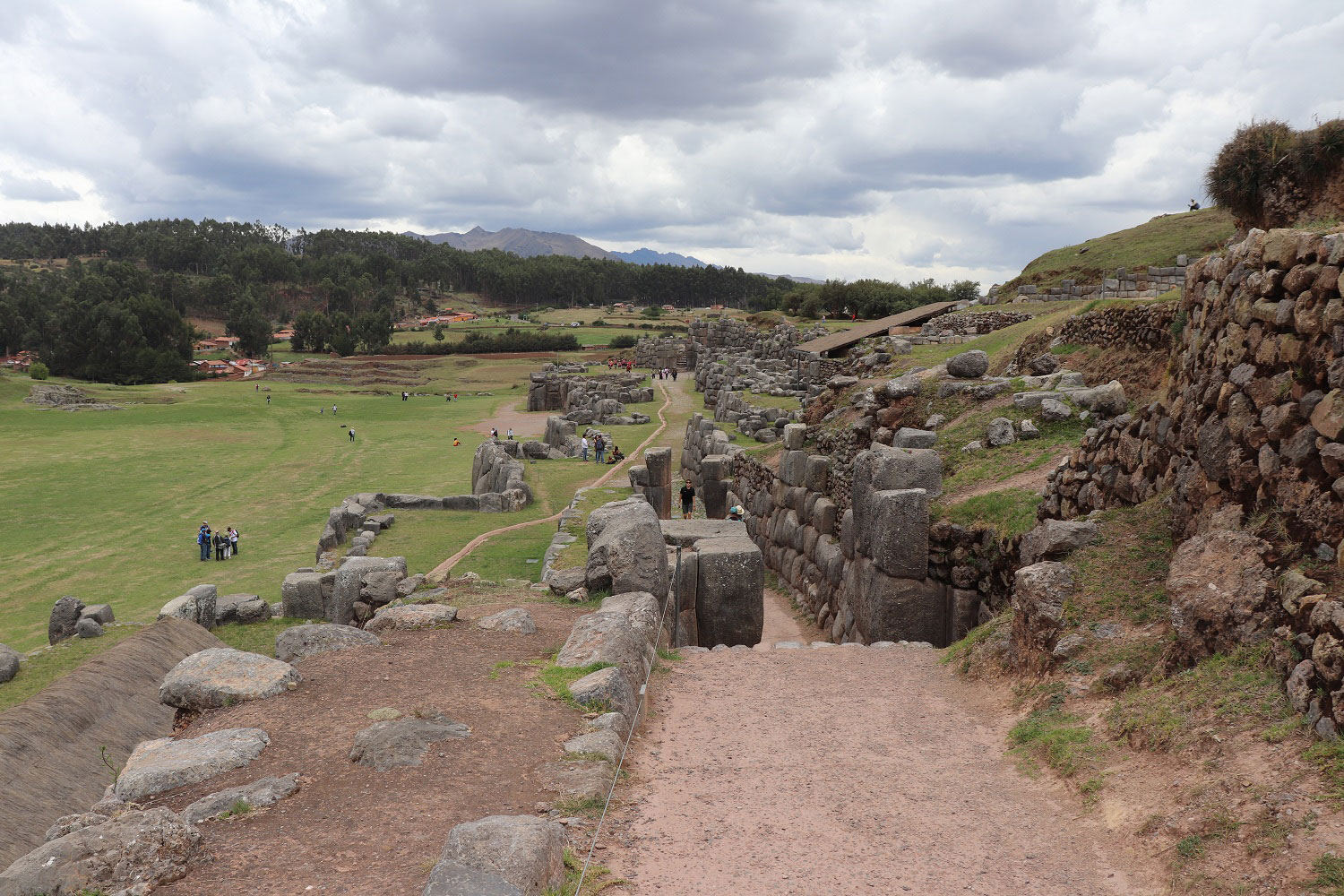 As you can see, the site is very close to town but also very high up. It is a steep drive up and I imagine a strenuous climb. Though climbing up definitely is an option, I'd recommend prepping time and energy beforehand to do so. You can also easily get a taxi to take you.
* Other spellings are Sacsayhuamán, Sacsayhuaman, Sacsayhuaman, Saxahuaman, Saksaywaman, Saqsaywaman, Sasawaman, Saksawaman, Sacsahuayman, Sasaywaman, and Saksaq Waman. It's pronounced kind of like "sexy woman" so if you can't pronounce it, you can at least say it.
Puca Pucara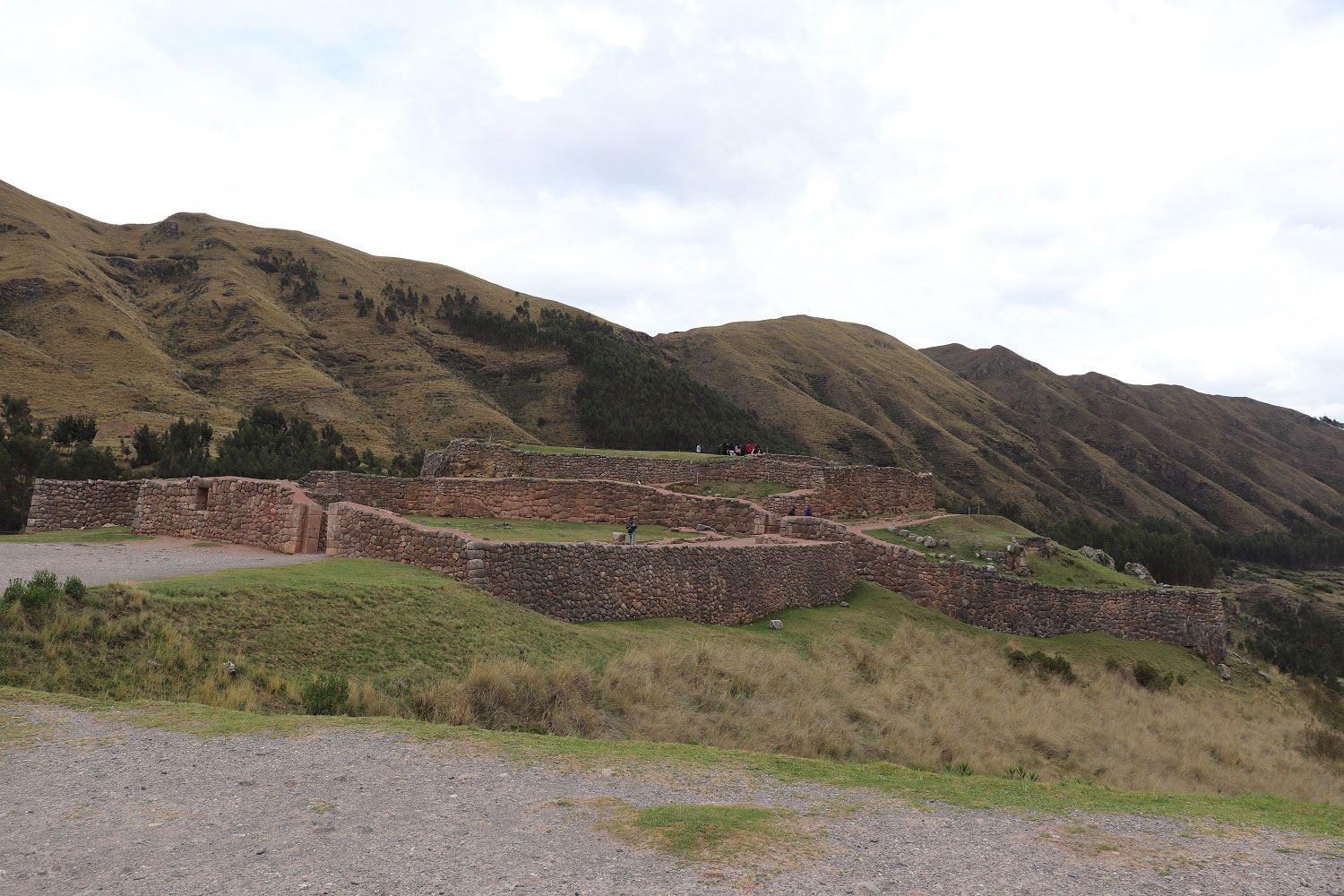 There is not a lot known about Puca Pucara but since it's close to Cusco, it's a popularly-visited site. It's perched atop a hill like Saqsaywaman so it has beautiful views of the surrounding landscape. This indicates it could have been used as a military fortress, as well, or it could've been a checkpoint in the road. It's not made of huge, fantastic stones but of a red stone material. It is significantly smaller than Saqsaywaman but the outline of what were once walls is clearer. There are no surviving rooms but it's easier to see what the site may have been originally like. If you enjoy good views, Puca Pucara has a great vantage point of its surrounding valley.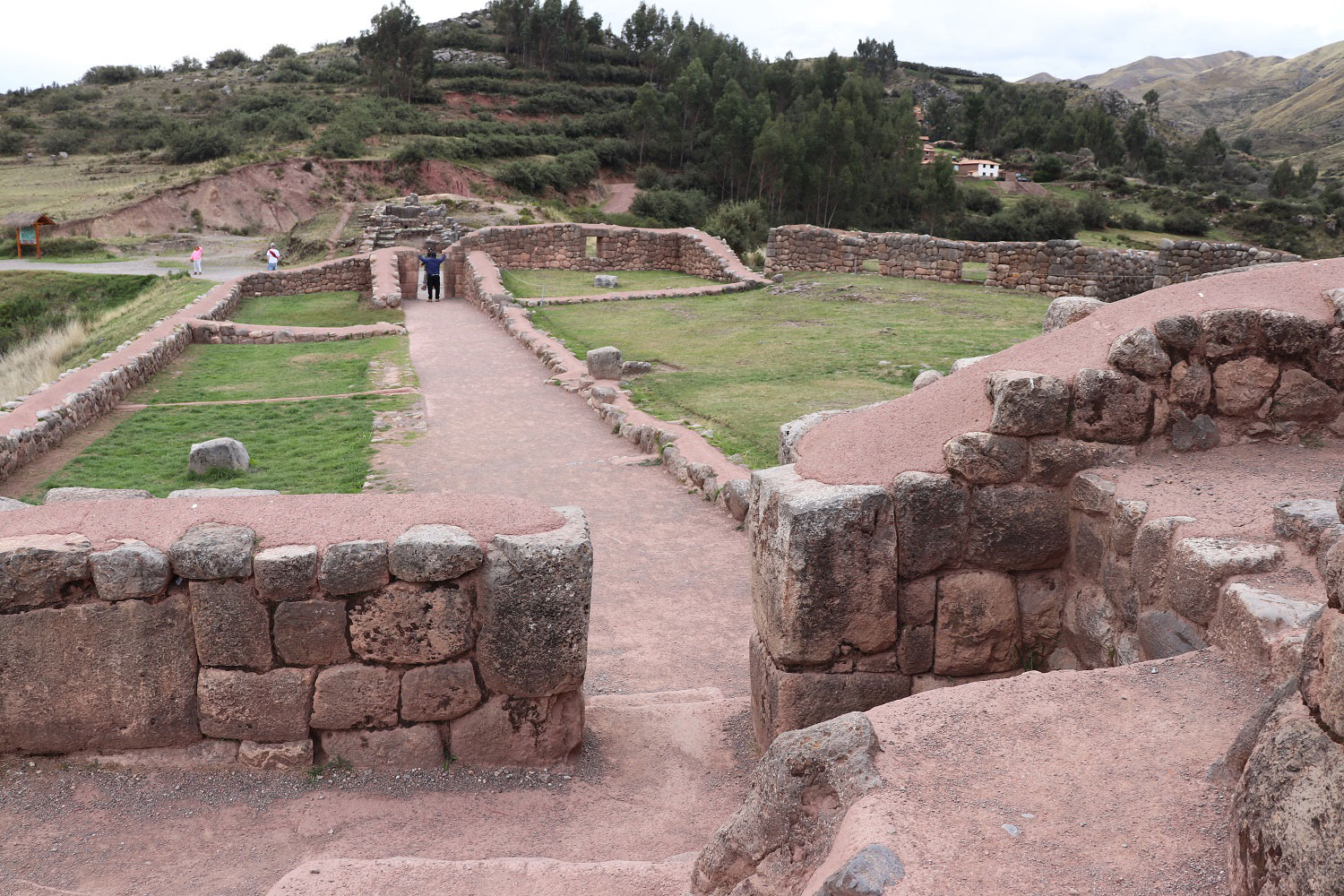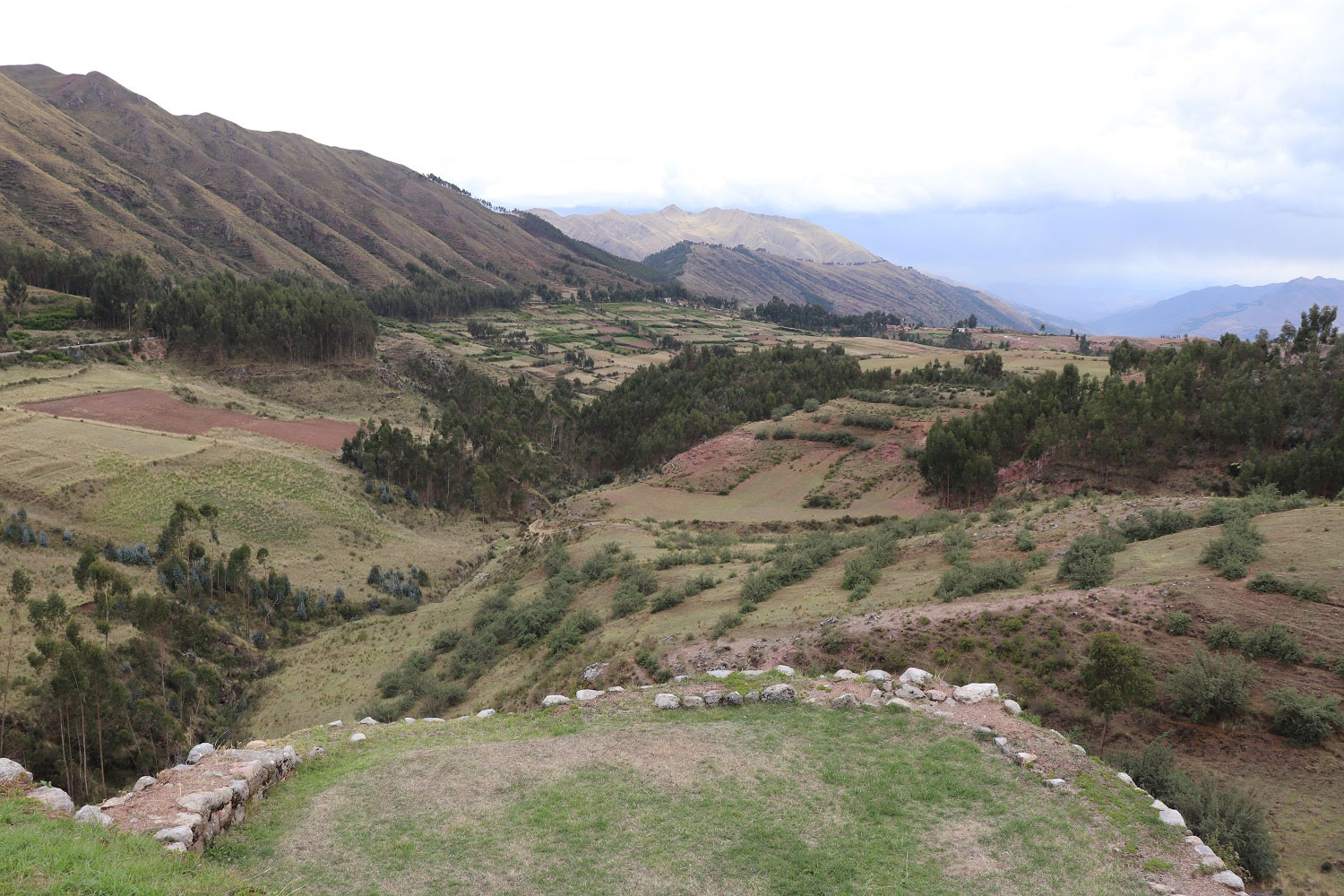 To be honest, that is about it. I put Puca Pucara on my list because it looked nice but there's really not much there.
Tambomachay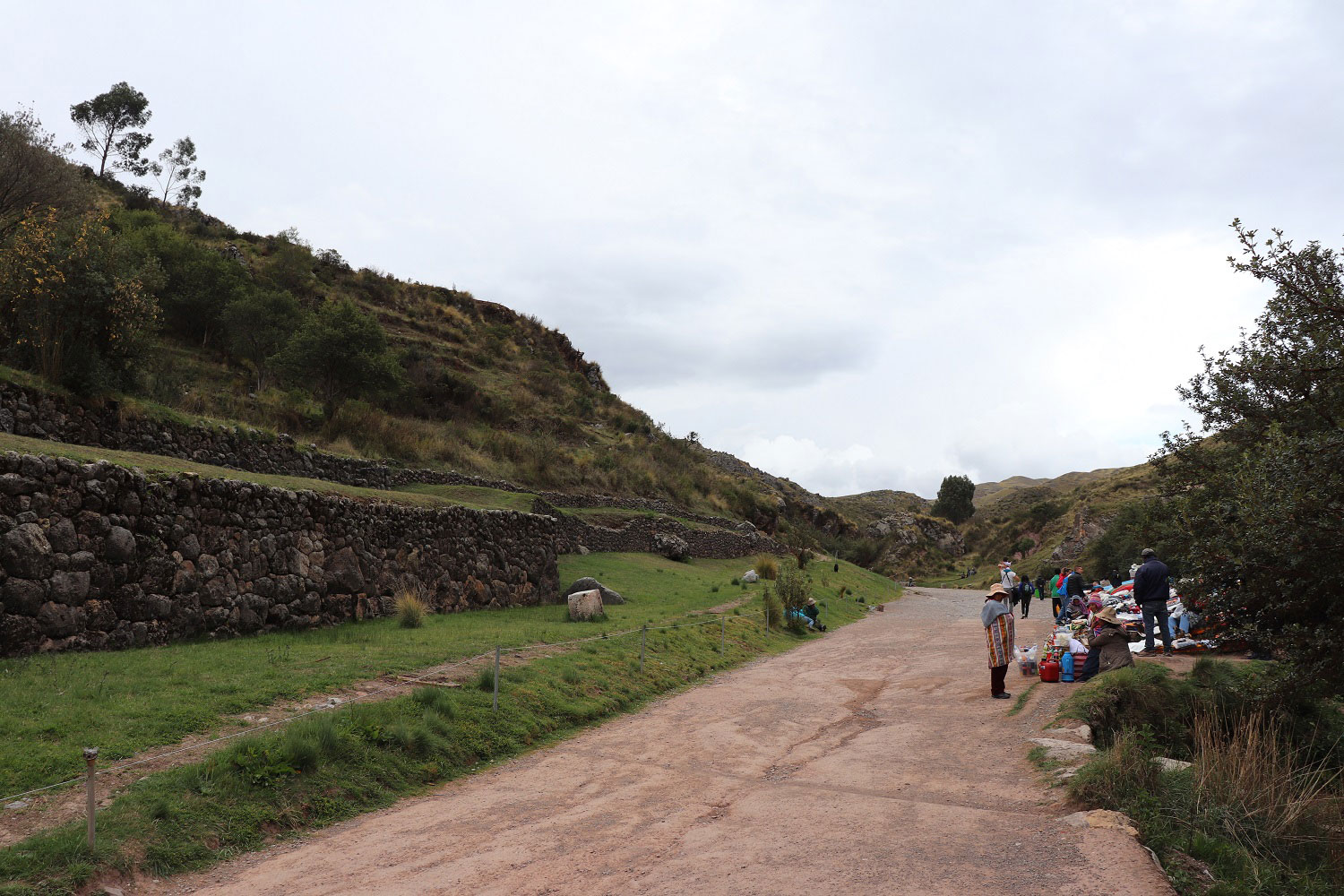 Tambomachay is also nearby and it's a little bit more interesting. It's made up of aqueducts, terraces and water falls – some of which still have running water. However there's also not much known about it. It's said to have been a temple at some point. The site itself is not that exciting, with only a few remnants of the past here and there and no real explanation for them.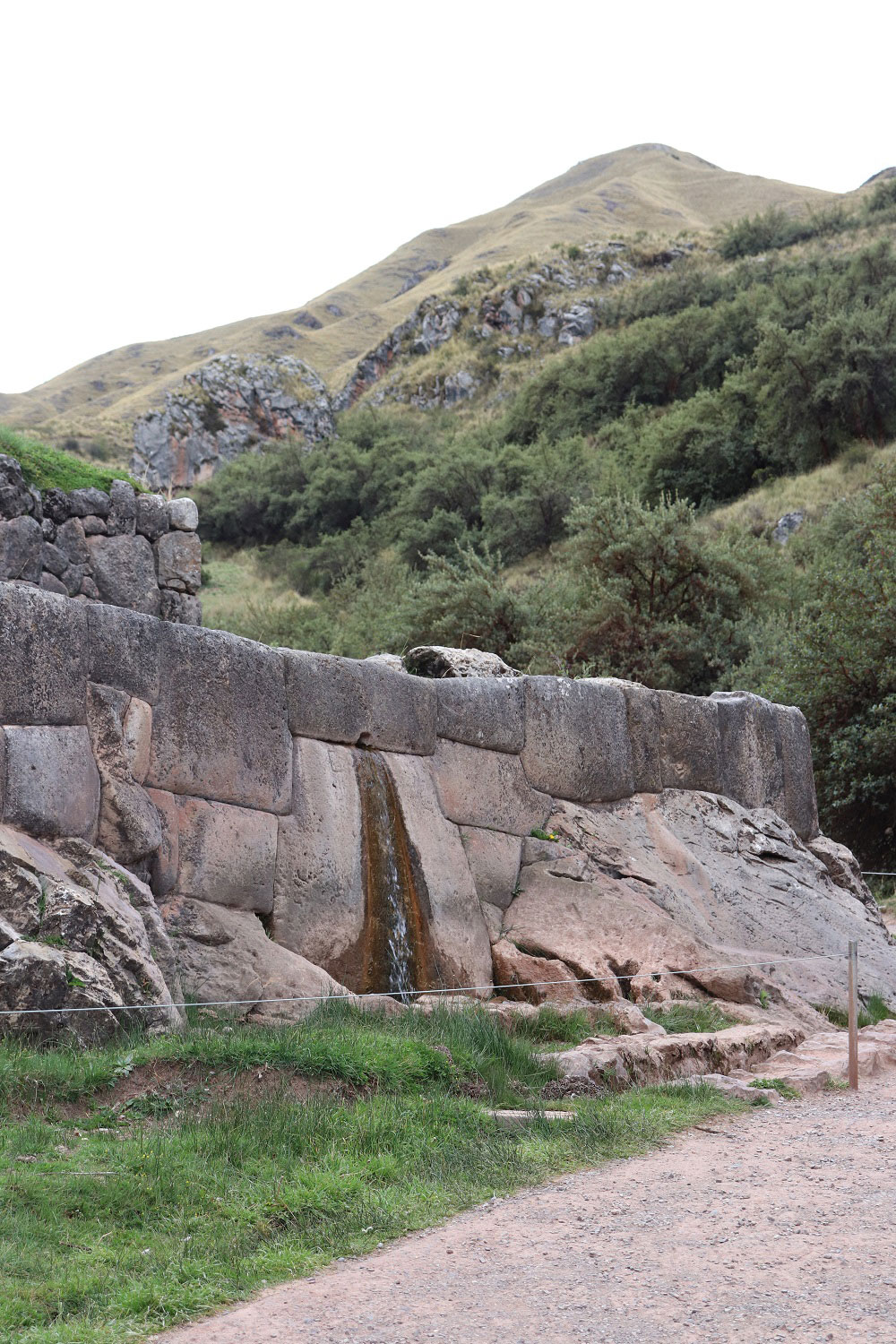 The thing I found interesting about this site is that it has a long walk and a lot of people seem to go there just to walk around. It was recommended to us by locals but even though the site isn't magnificent, the running water and the pathway through Peru's mountainous region is really peaceful. It's really more of a park. If you're staying in Cusco for an extended period of time, Tambomachay may be worth checking out if not to get away from the hustle and bustle of the city.
More Popular Sites in the Sacred Valley
We didn't go to Ollantaytambo or the ruins of Pisac (we did visit Pisac town) and after seeing reviews and images of those, I'm feeling major FOMO. Peru has a wealth of history but the stones that make up what once was isn't really enough. I'd recommend visiting Sacsahuaman but if you're short on time, skip Puca Pucara and Tambomachay. Those two can be missed. There seems to come a point in every vacation where people are castle-ed, museum-ed, or archaeology site-ed out and it's worth seeing some more complete sites before that happens.
(Also note that the towns of Ollantaytambo and Pisac are very pretty themsleves, so find some time to spend there as well.)
Getting Around the Sacred Valley
We got around by taxis that our hotel called for us and it was a very inexpensive and efficient way to get around. Our taxi driver was very kind and enthusiastic about taking us to see the sites, which made for a great time. In Peru, a lot of the taxi drivers are willing to wait for you at certain stops so you don't need to worry about catching a taxi later on.
There are also excursions you can book online but renting a cab is probably cheaper and definitely provides for more flexibility. You can browse Puca Pucara tours on Viator and GetYourGuide, and Tambomachay tours on Viator and GetYourGuide.
Have you ever been to any ruins in the Sacred Valley? What did you think?
Pin This for Later
Please note that this post may contain affiliate links. These are at no additional cost to you but I receive a commission if you make a purchase through the link, and the commission helps me run my blog. Thanks for your support!
Tags:
peru
,
sacred valley
,
south america
Sharing is Caring
Want to support me?
Buy me a Coffee