Seeing Deer & Temples in Nara – Things to Do & Travel Guide
Originally published on Tuesday, March 5, 2019
Nara is one of the most popular day trips in Japan. It's known for its deer park, where deer roam freely and aren't afraid of humans. And actually, I wasn't super interested in going. After doing some research and finding out about all the different temples Nara has, I decided to make it a day trip from Kyoto. So what did I think?
Well, I thought it was amazing!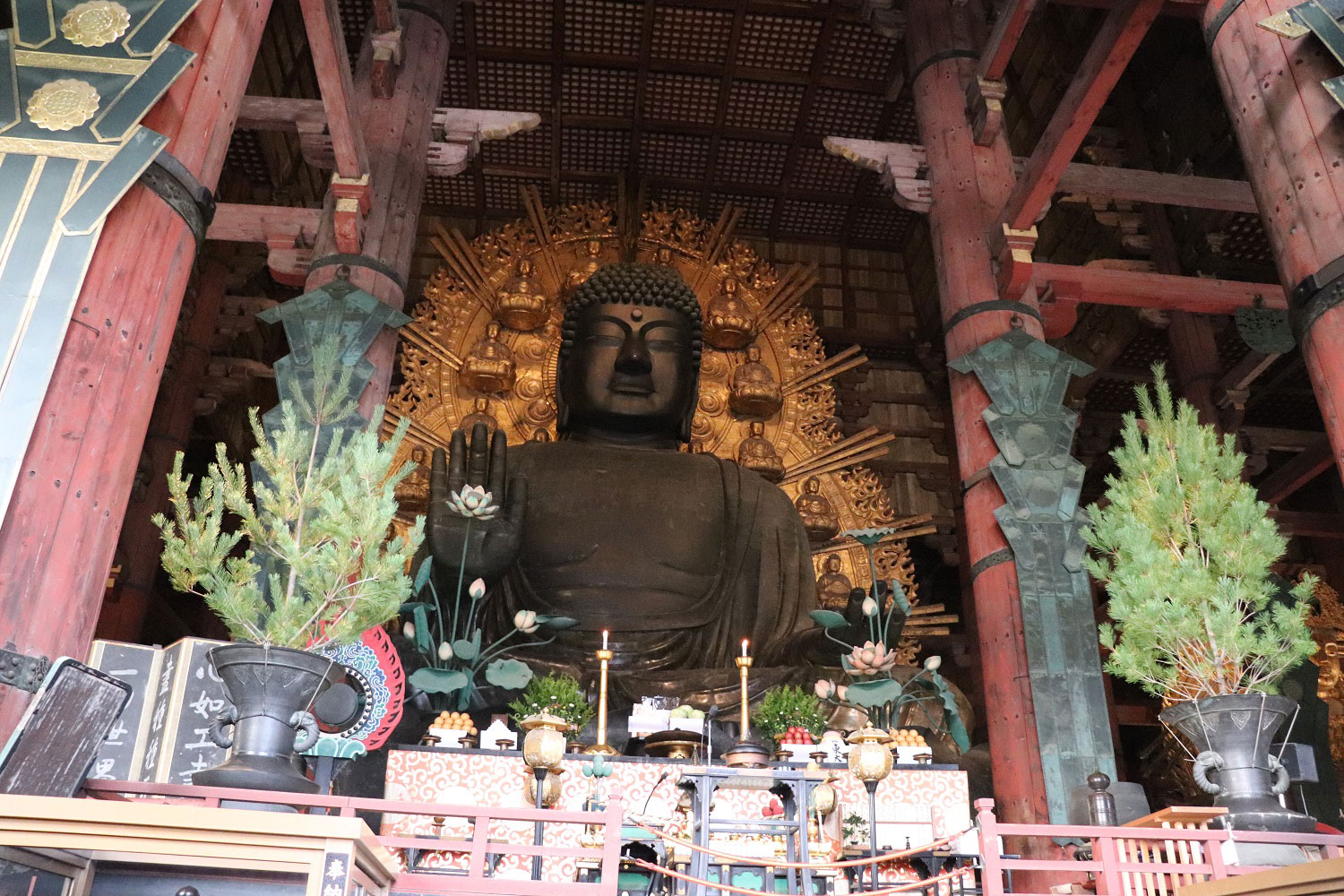 The History of Nara
Kyoto is known as being the ancient capital of Japan since it served that position for over a thousand years. However, Nara served as the capital before Kyoto did, in the 700s. There's even an era in Japanese history called the Nara Period that spans this period of time, from 710-794 (though Nara stopped being the capital officially in 784). At the time, Japan had close ties with China and Nara was built in a grid-like system after the Chinese capital. Nara was a very international city of its day and was an important city for both trade and religion. Even after the capital moved, Nara remained an important religious center with its numerous, well-established temples – but it did lose the economy of being the capital city.
Unbelievably, much of the great architecture of that time survives today, which makes Nara a great destination for history lovers. (Yes, a lot of the architecture dates all the way back to the 8th century!) Its historic sites are even a UNESCO World Heritage Site.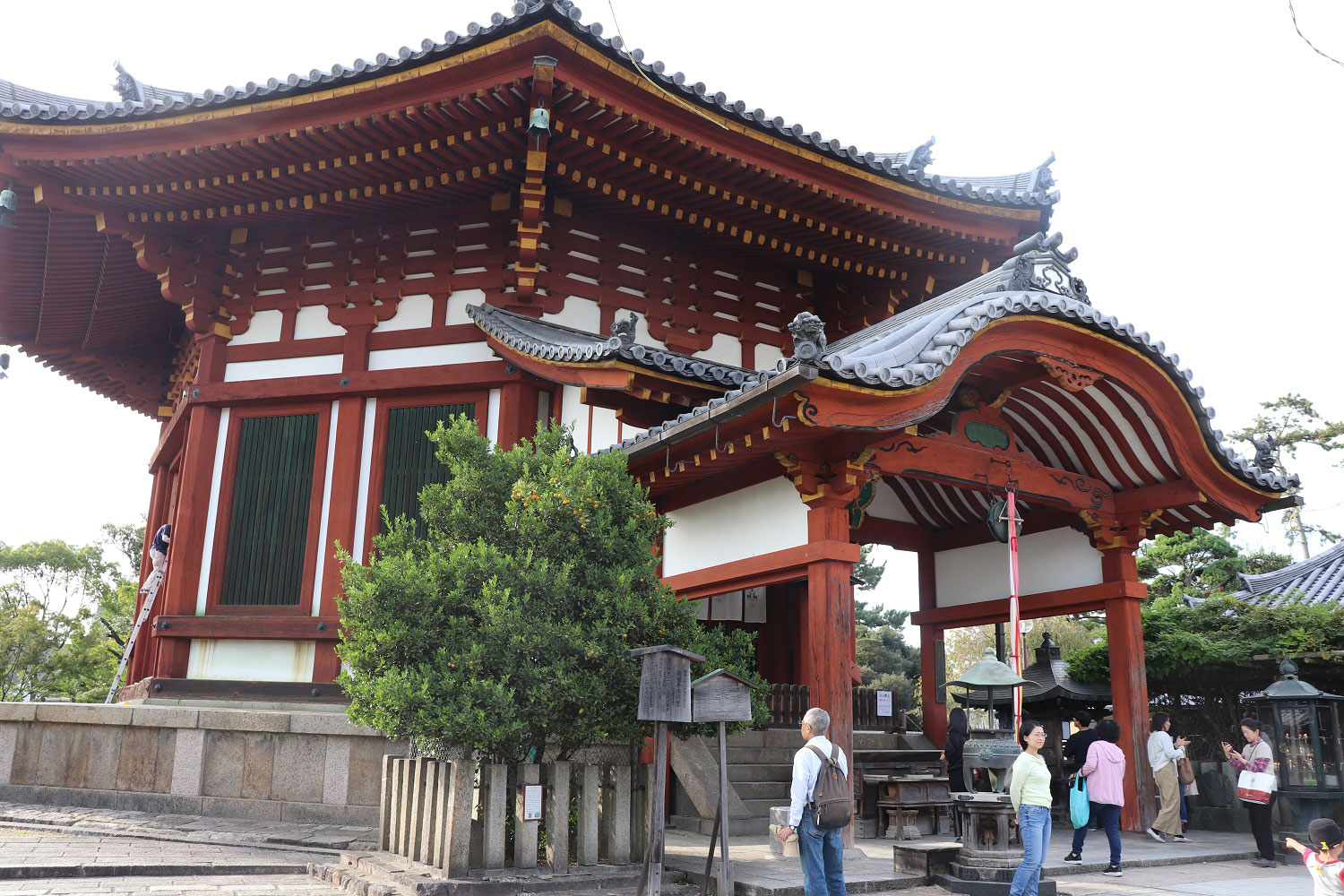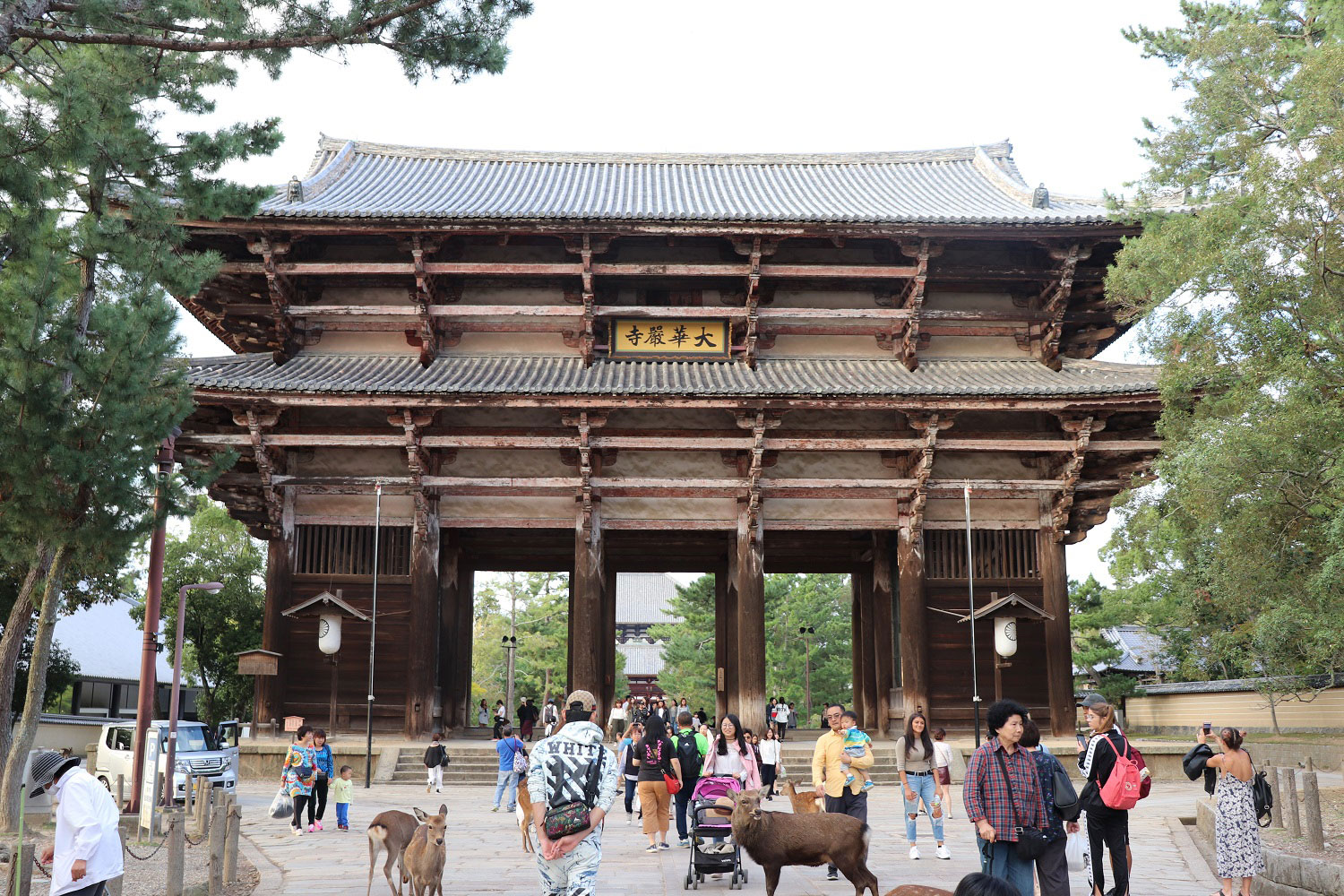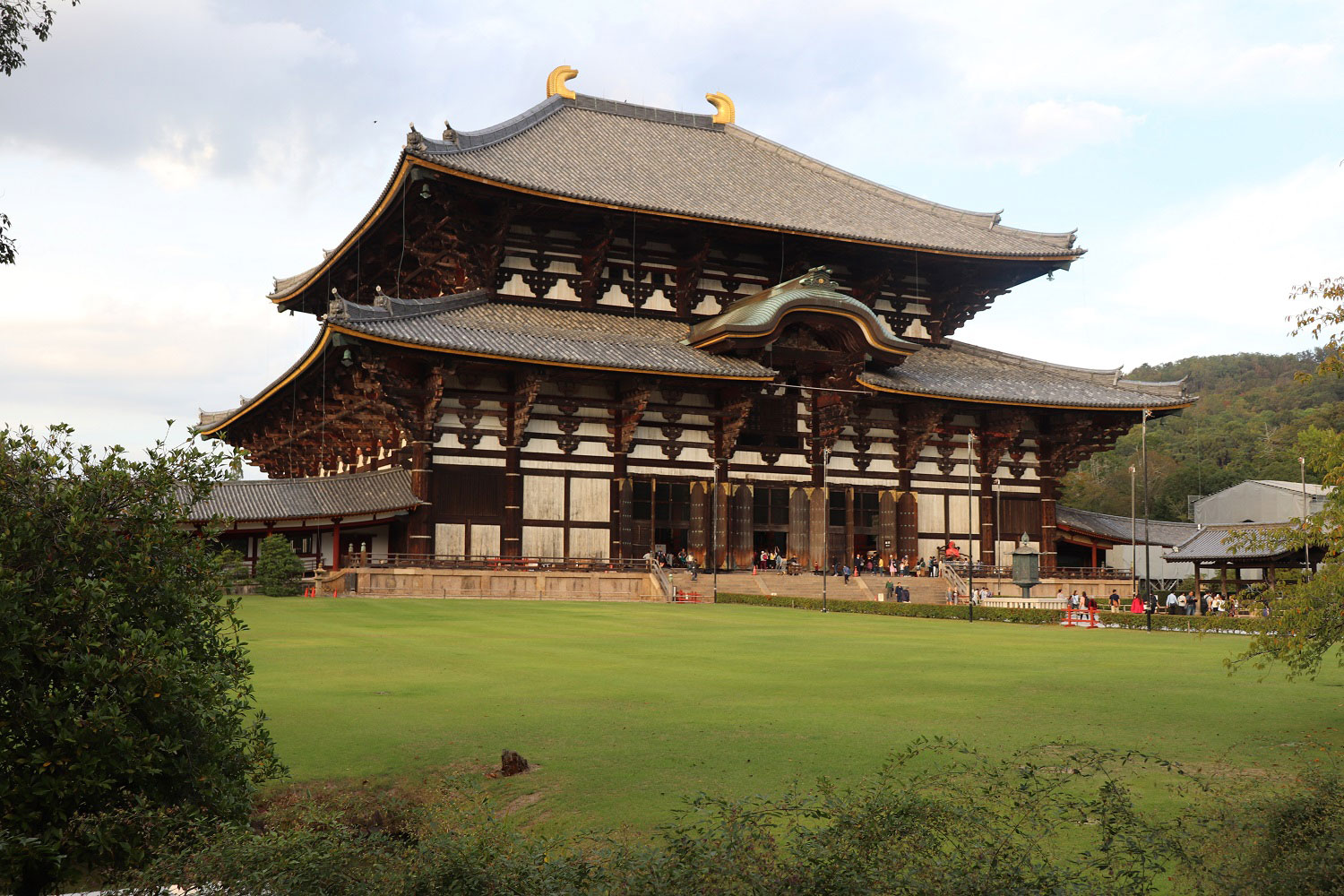 The Seven Great Temples of Nara
Nara has what's called the "Seven Great Temples," which all date to the 700s. Todai-ji (1) is probably the most popular of the temples, and the most popular in Nara overall. It has a very large gilt Buddha inside and also a small museum of sorts, and it's a place you absolutely have to visit in Nara. Missing it would miss out on the most revered structure in the city for over a thousands of years. Kofuku-ji (2) is an easy visit since it's centrally located. It has several structures and since there's no guarded entrance, you can see many locals and pilgrims worshipping there. But I have to say, everything pales in comparison to Todai-ji.
Yakushi-ji looks absolutely gorgeous in photos but I didn't get to see it in person since it wasn't near the deer park so I didn't have time to stop by. The lesser-visited temples are Saidai-ji (4), Horyu-ji (5), Gango-ji (6), and Daian-ji (7).
My goal was to see all 7 but even with a full day, they're so spread out so one can't really see them all. To give you some perspective, some temples are a half an hour drive away from central Nara. If you'd like to see all the temples too, then you must spend at least 2 days in Nara, and you'll probably be tight for time then. I'd recommend putting Horyu-Ji at the top of your list because it's one of the oldest Buddhist temples in Japan and some of the oldest wooden structures in the entire world. If you want to read a bit more on the temples, you can visit this Tale of Genji page.
Things to Do in Nara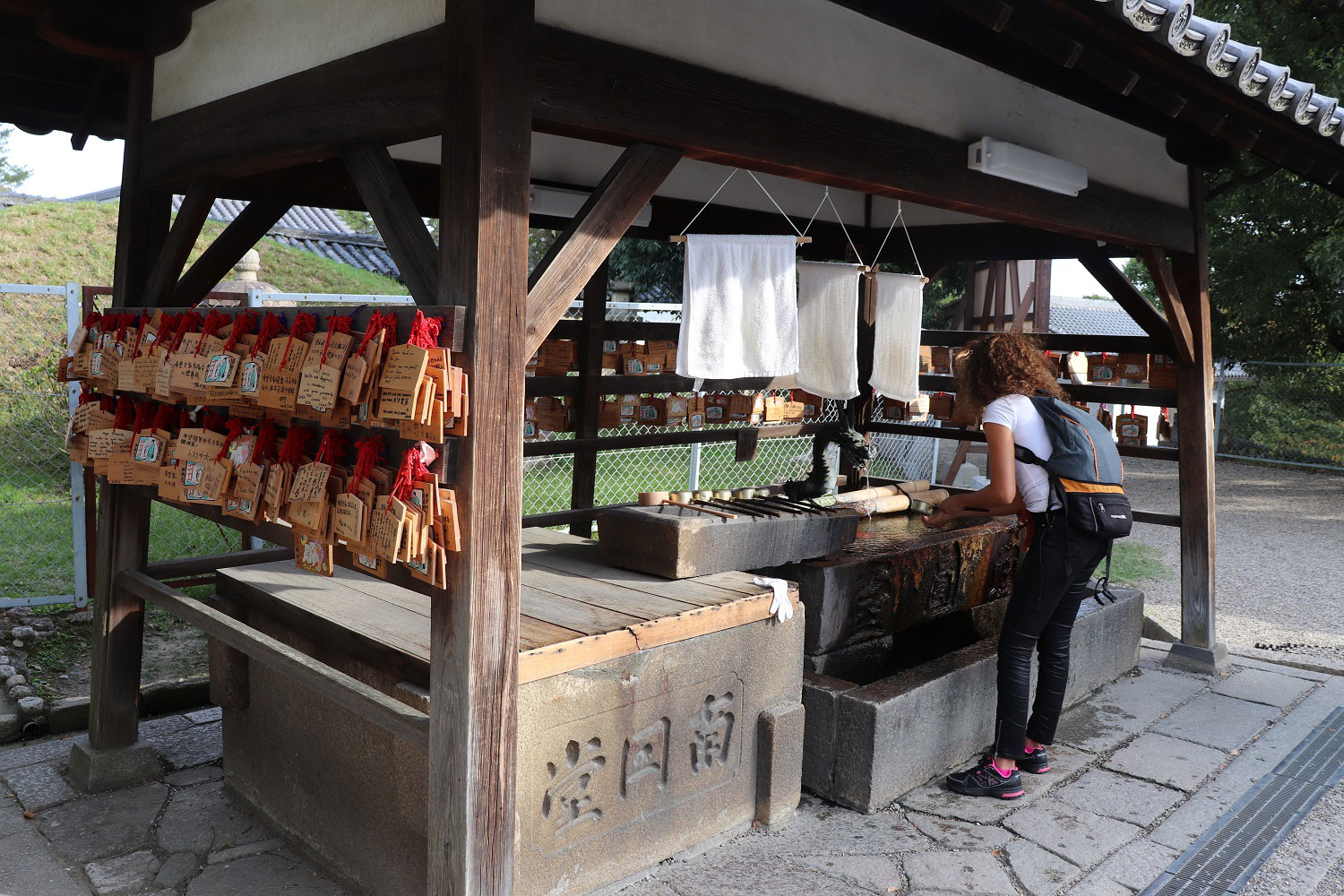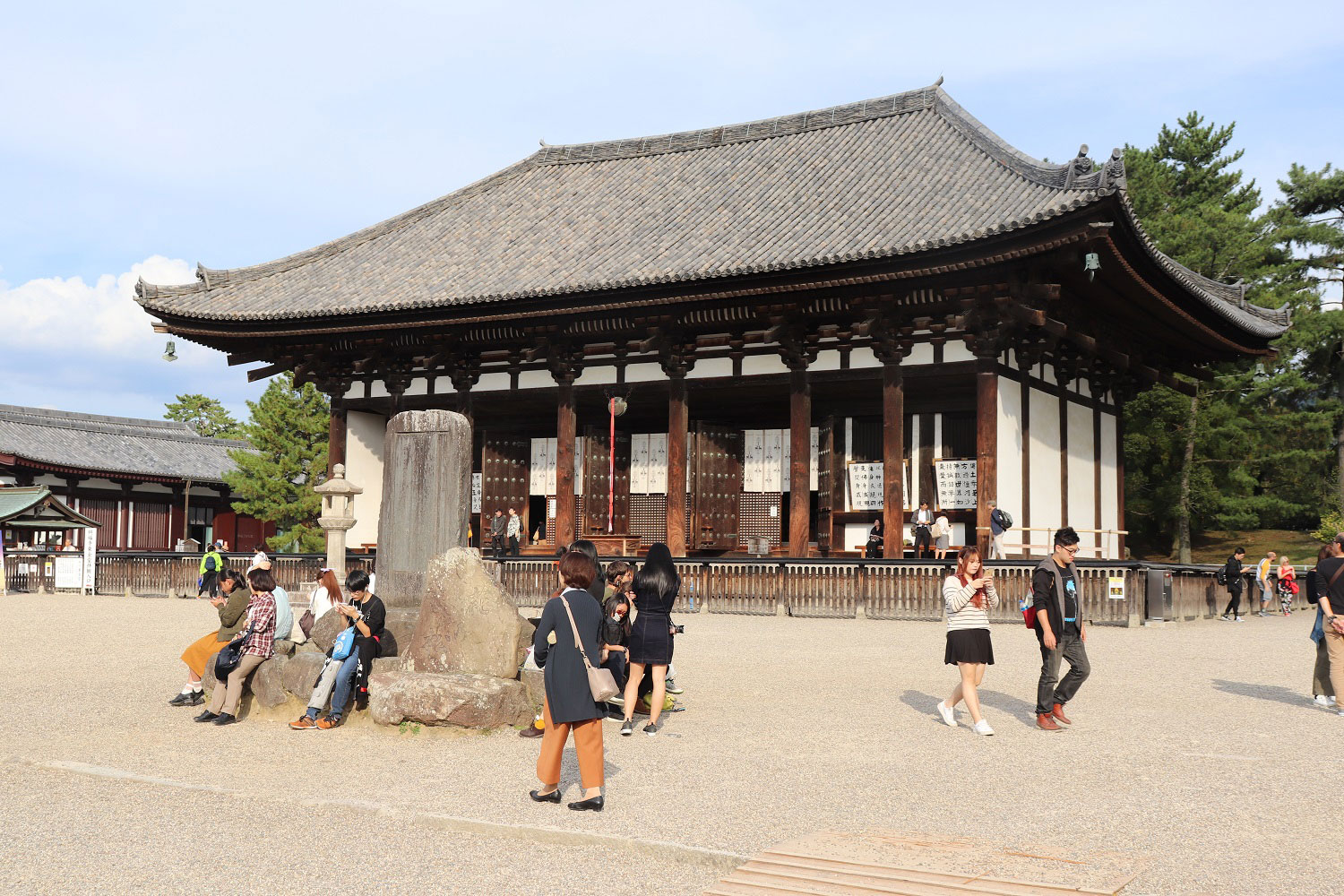 For my day, and what a lot of people do during a day trip to Nara, is to stay around the central area which has the deer park.
From this area, Kasuga Taisha is another easy visit. It's also a pretty surreal place, with all the nature and deer nearby. It's absolutely gorgeous and I definitely recommend visiting.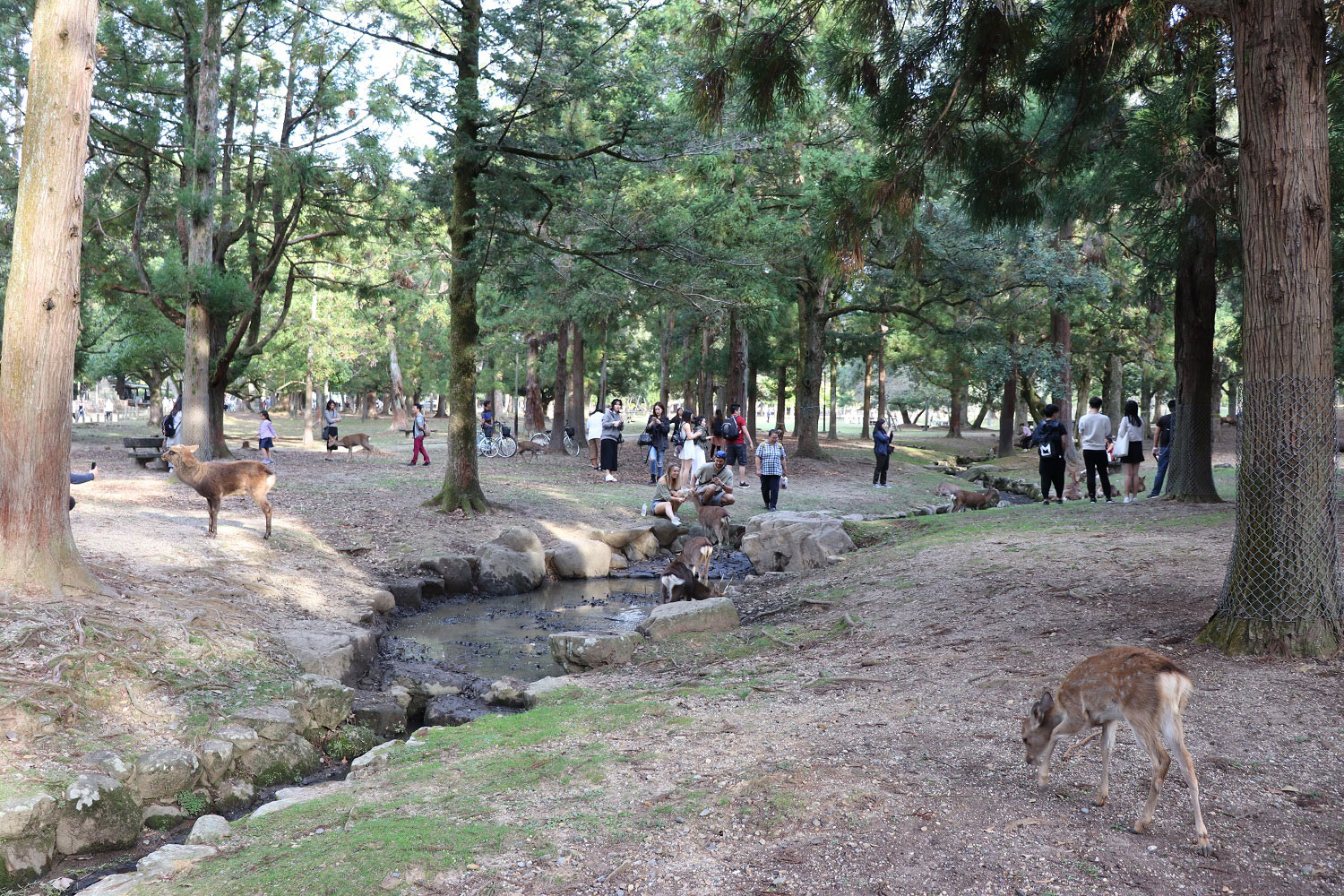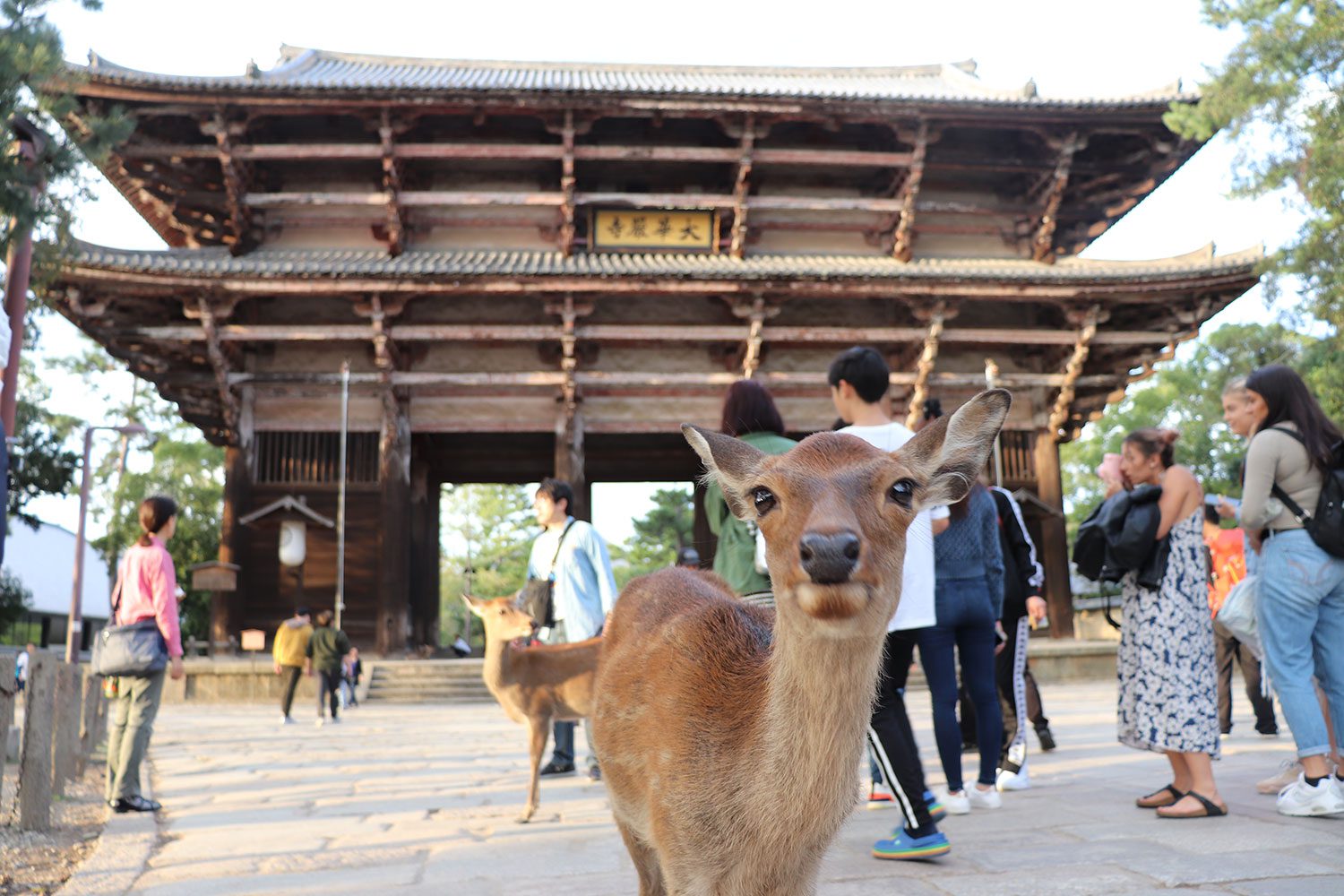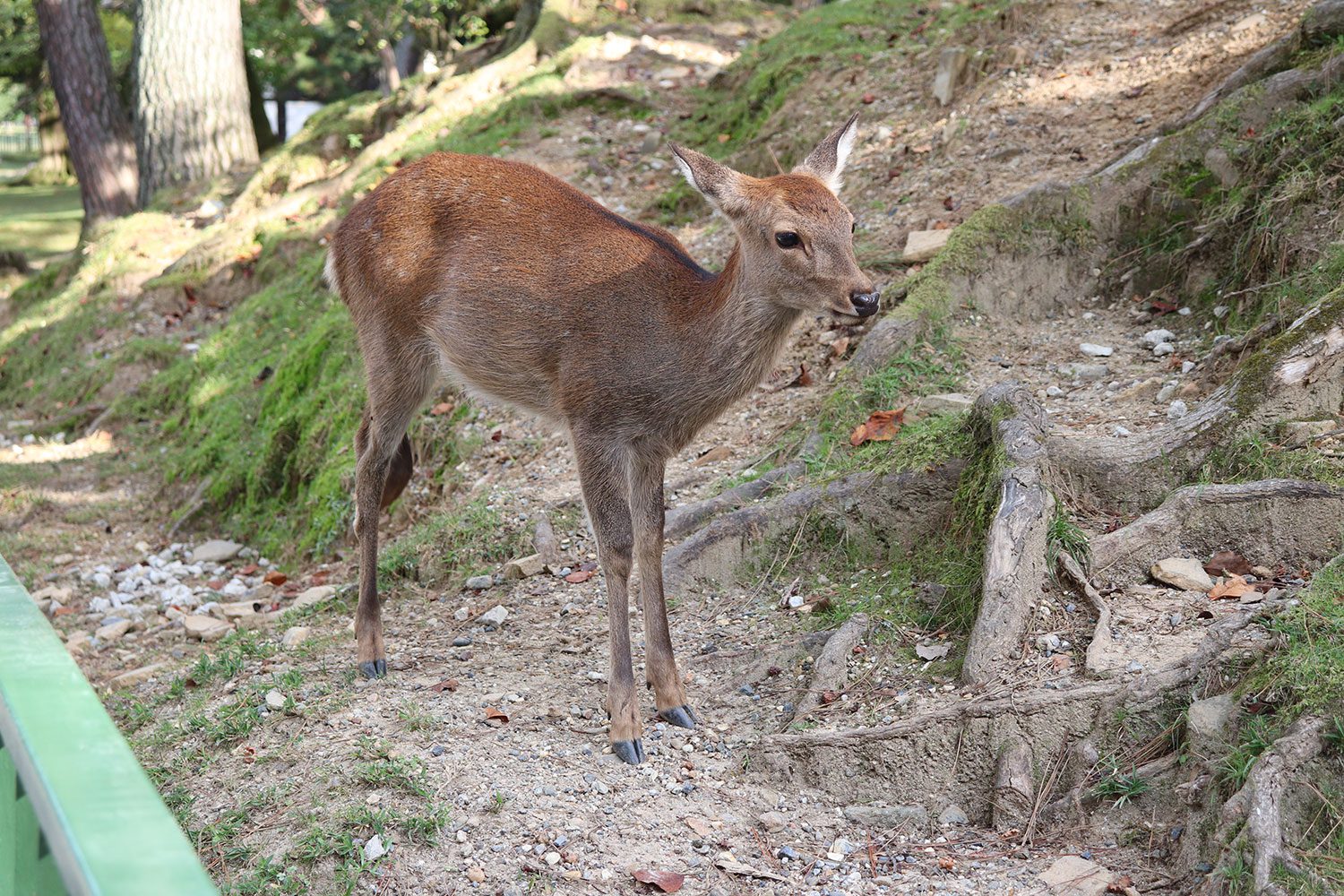 Nara also boasts a number of museums. For your art fix, you can visit the Nara Prefectural Art Museum and the Nara National Museum.
There's also the Manyou Botanical Gardens, which I enjoyed but would not recommend if you're short on time.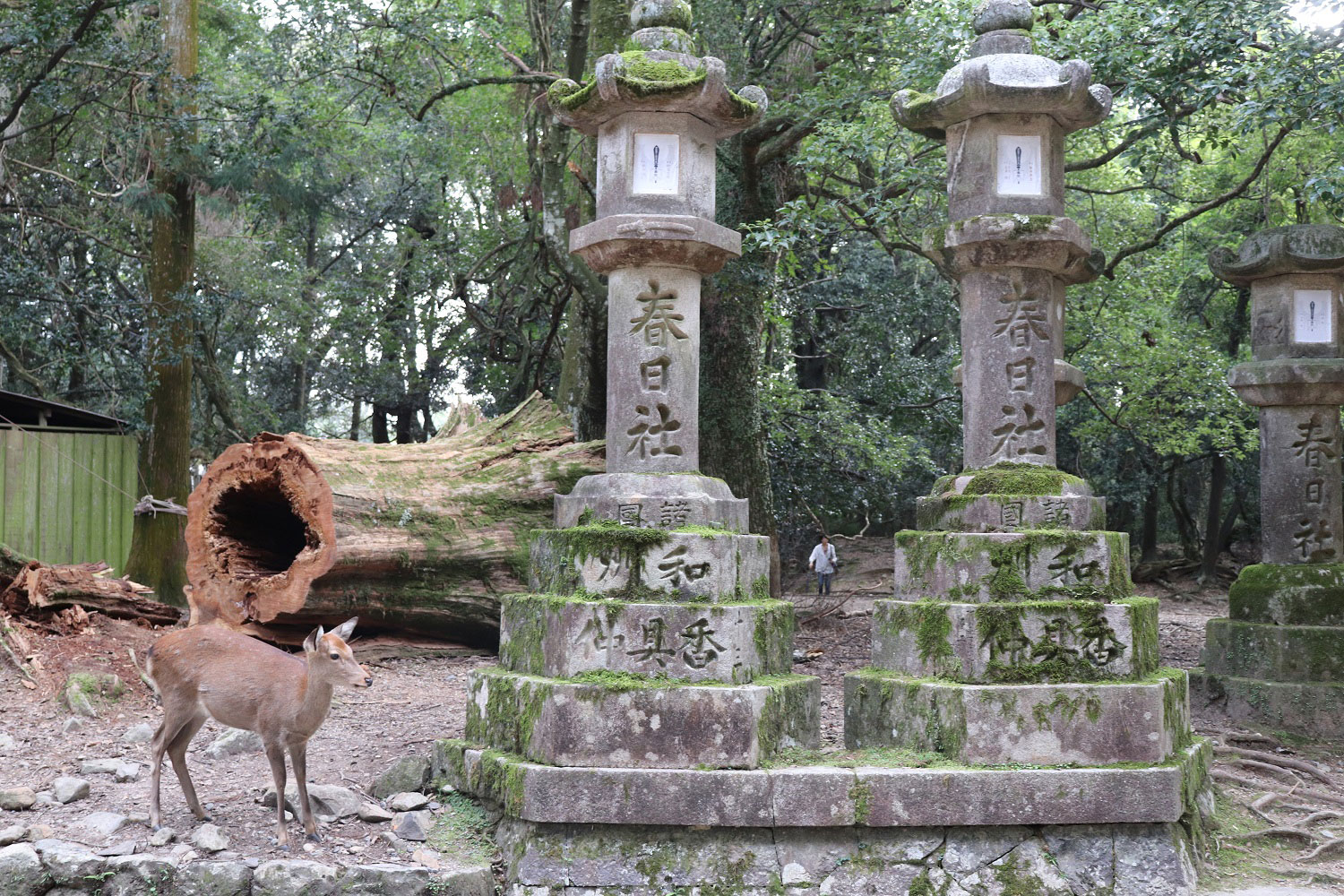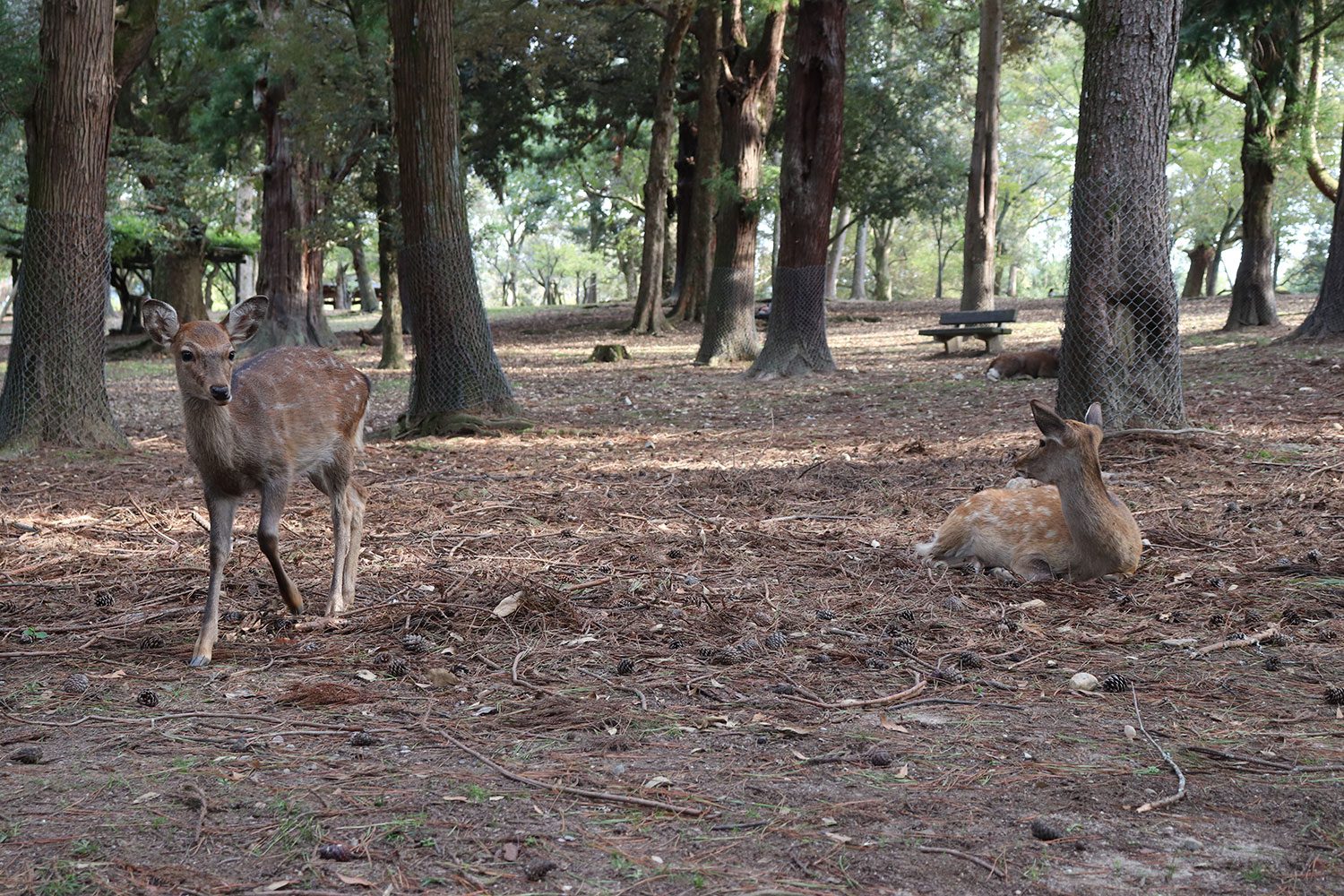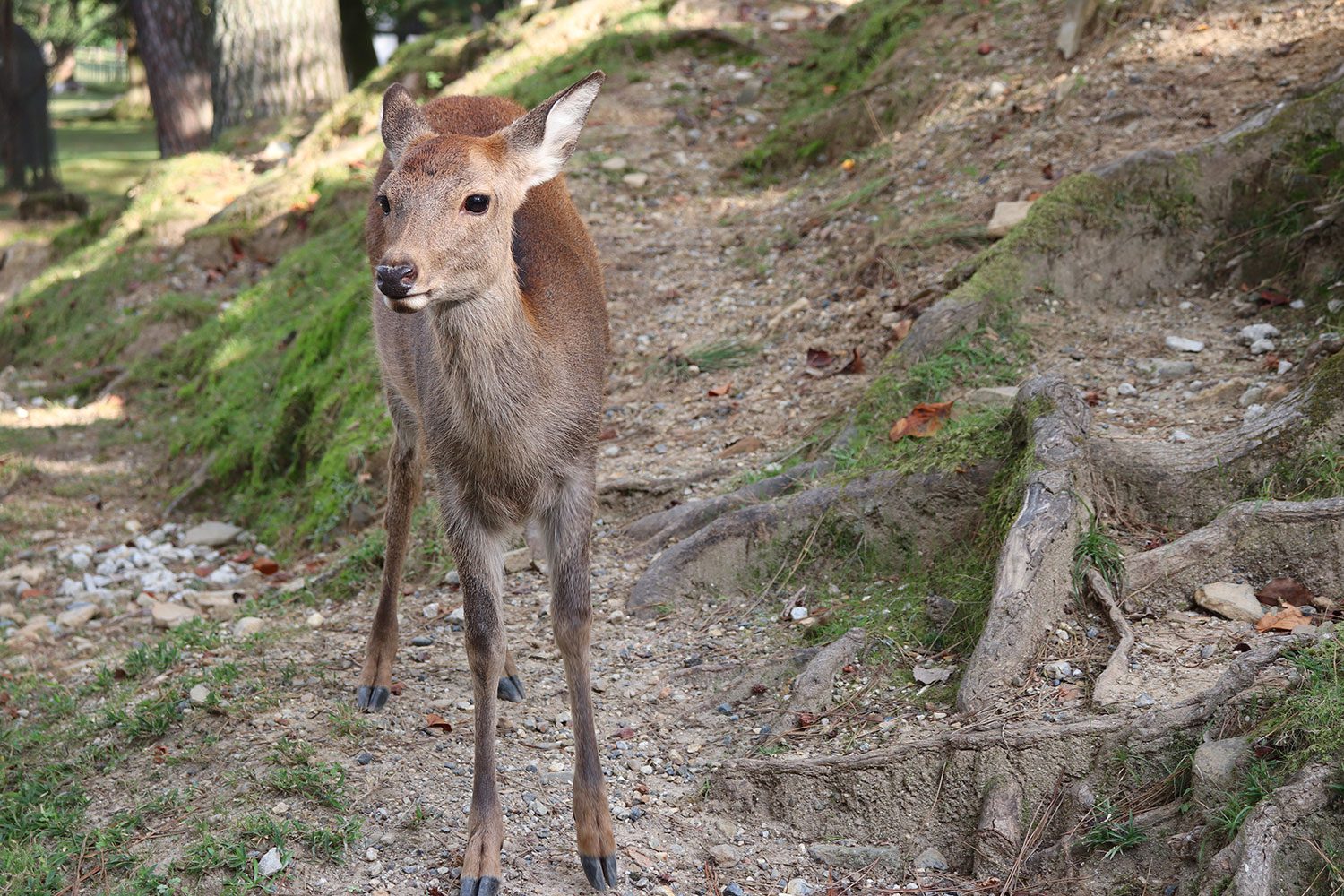 If you have more time to go to other areas, the Heijo Palace Remains aren't too far. It's a recreation of an ancient palace. You can also see one of the famous "keyhole" (Kofun) tombs here, formally called the Mausoleum of Emperor Suinin. There are a few of them throughout the greater Kyoto area so make sure you mark down the right one! Allow more time if you want to see the mausoleum too, since it's a bit away from the city center.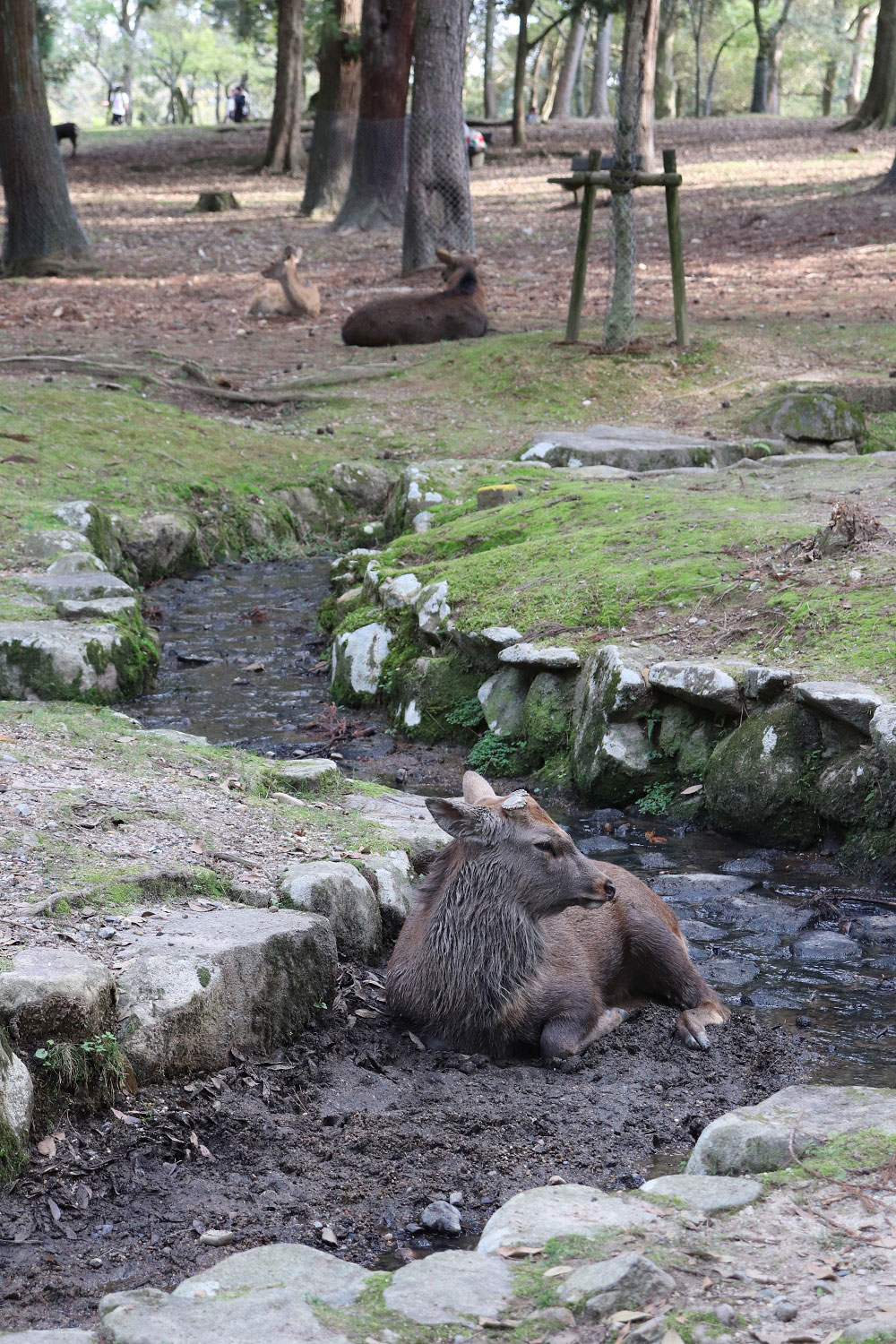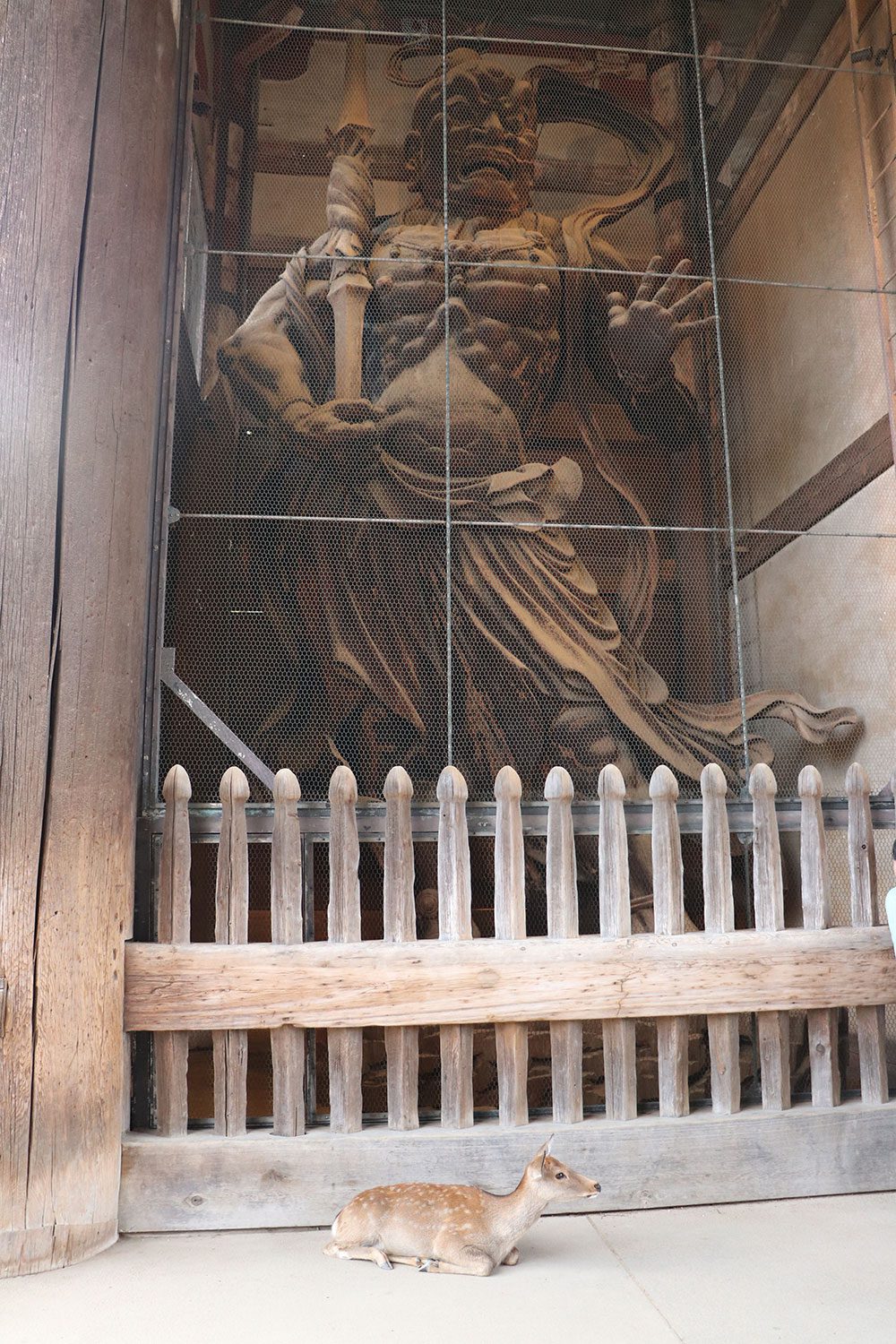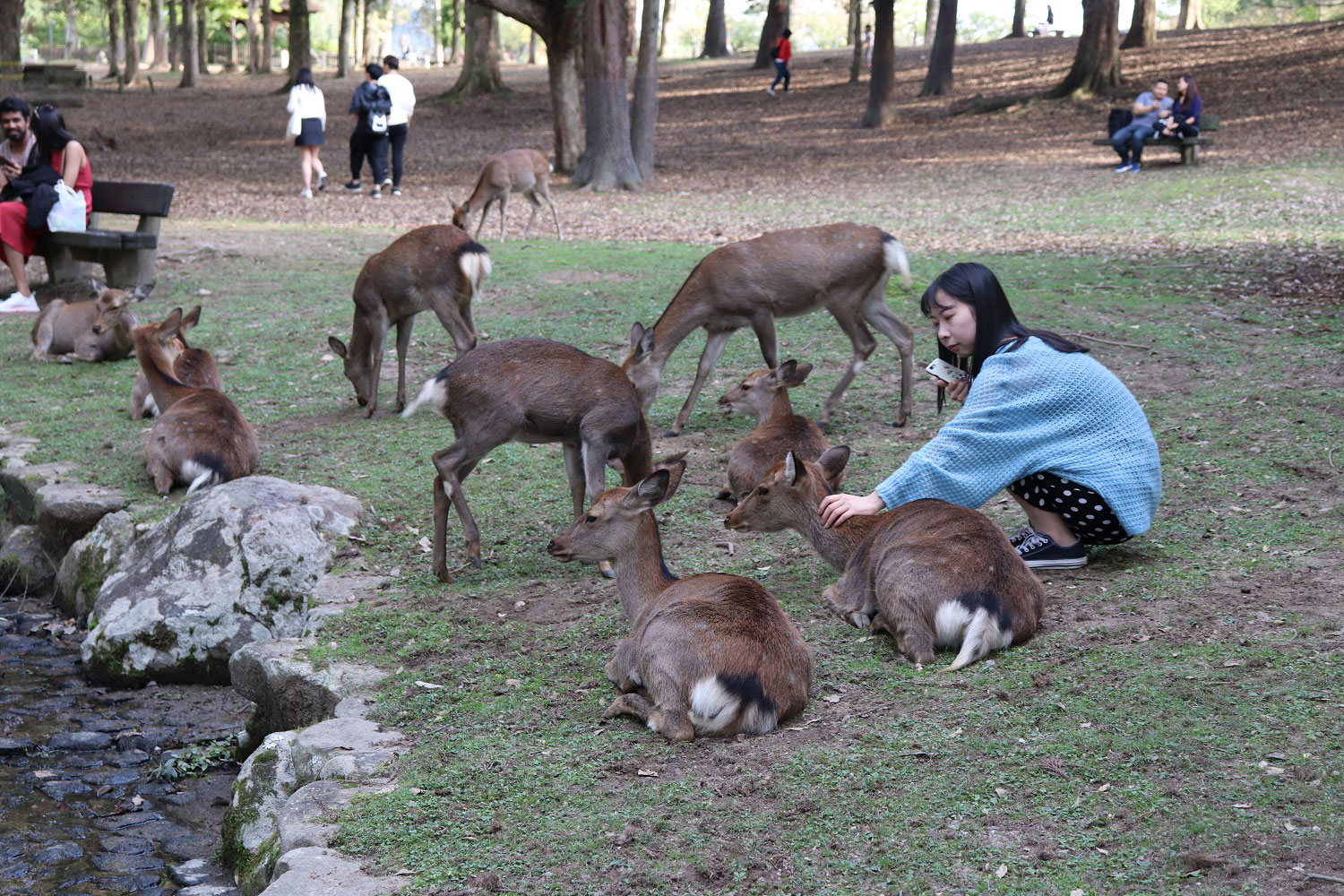 Before I went, the deer park didn't seem super exciting. However, it was a highlight of my entire trip! There are several types of deer in the park and, as someone from America, it was really cool to actually get up close to and pet deer. We see them all the time but at home, they're terrified of people. Here, I actually got to pet and interact with a bunch of different deer. It was a surprisingly surreal experience and weirdly enough, something I think everyone should experience. Also, the nature was very beautiful and a great escape from the hustle and bustle of Kyoto. I had the time to go into a few museums but I ended up staying outside to be with the deer.
There are also a number of friendly deer around Miyajima if you happen to go there, as well. It's such a weird thing but petting the deer was one of the coolest experiences of my life, really.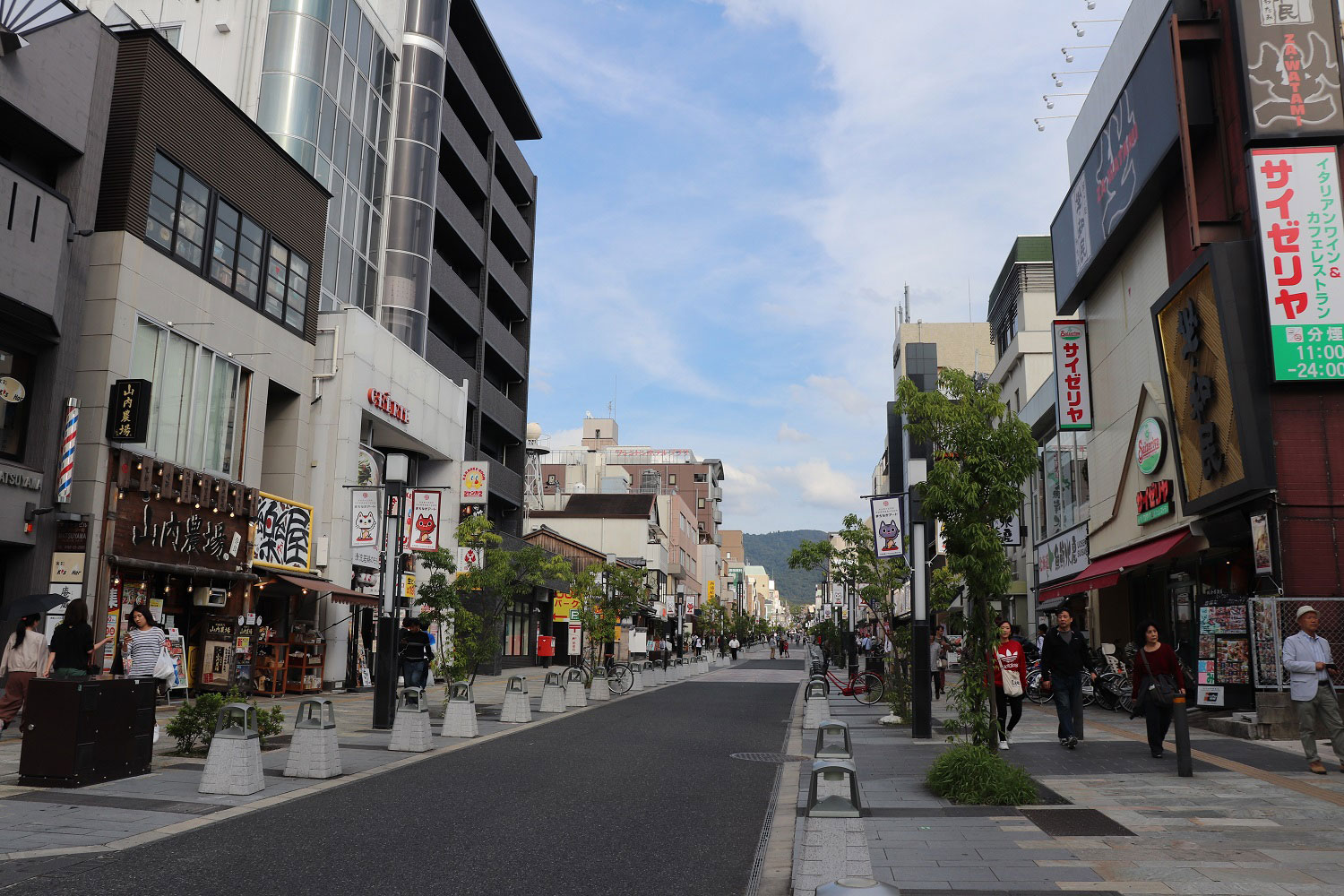 Nara also has a decent amount of more modern development so it's a lot more than just a tourist destination. You can also get a bite to eat at one of the several local restaurants or do some shopping. You don't even need to look for it; the patch of city between the train station and the ancient capital area has it all! If your time is limited in Japan, then a day trip to Nara may be enough to see the highlights. I definitely recommend a full day at least to properly see the temples, spend time with the deer, see a museum, and get some good food. It's definitely worth stopping by to get a taste of the town.
If you're not rushed, Nara may be a place to extend your trip and spend several days, and you can see a little bit more of what Nara has to offer. You'll definitely need a few days if your goal is to see Nara's many historic monuments.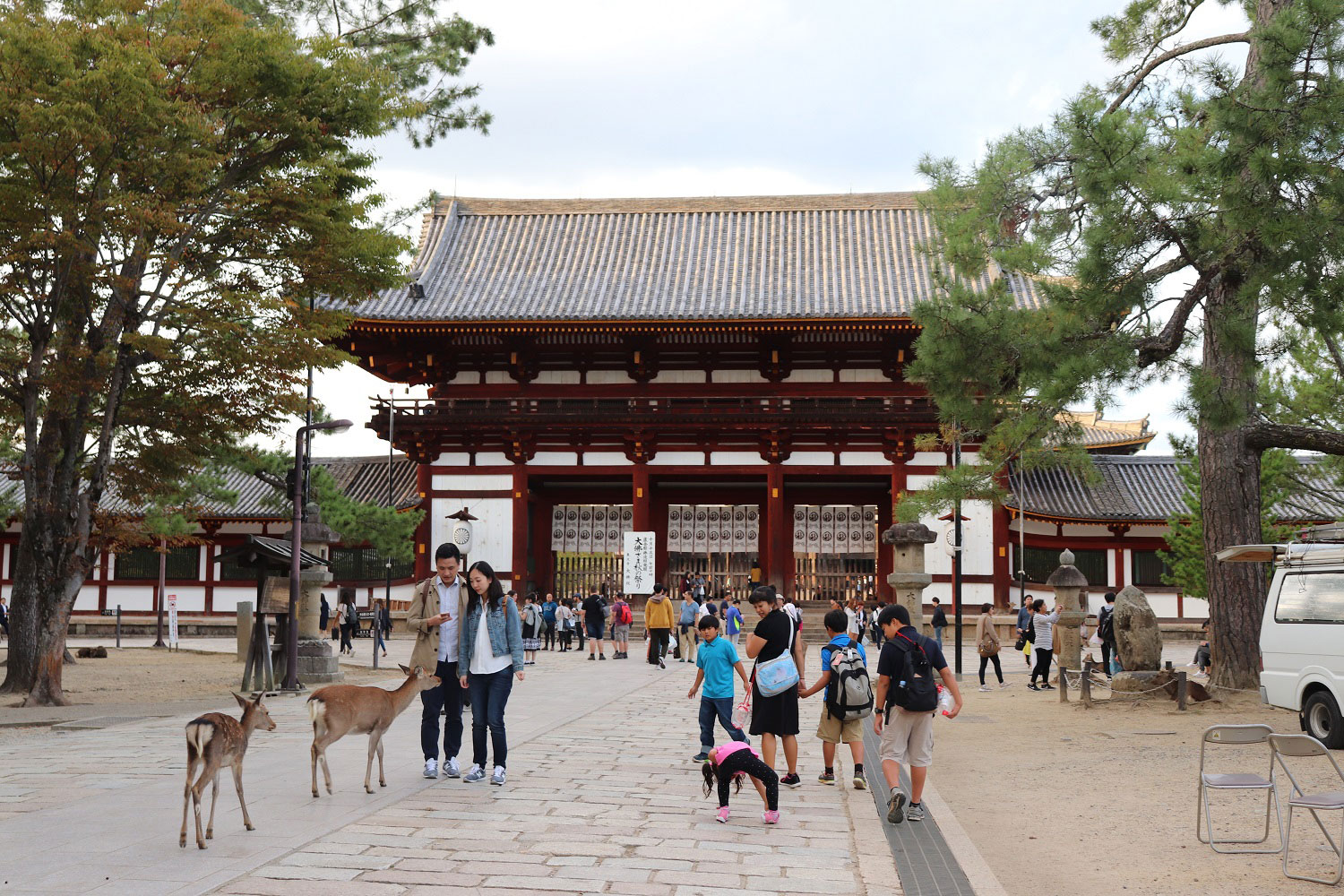 I spent half a day in Nara because I didn't think I'd like it that much, but I was so wrong. There was so much history there, deer everywhere, and the nature was so relaxing and beautiful. I would definitely recommend visiting for at least a full day and highly recommend a visit to anyone visiting the area.
Headed to Japan? Be sure to purchase your JR Pass! We saved a ton of money by purchasing the JR Pass and got to see a lot of beautiful places in Japan.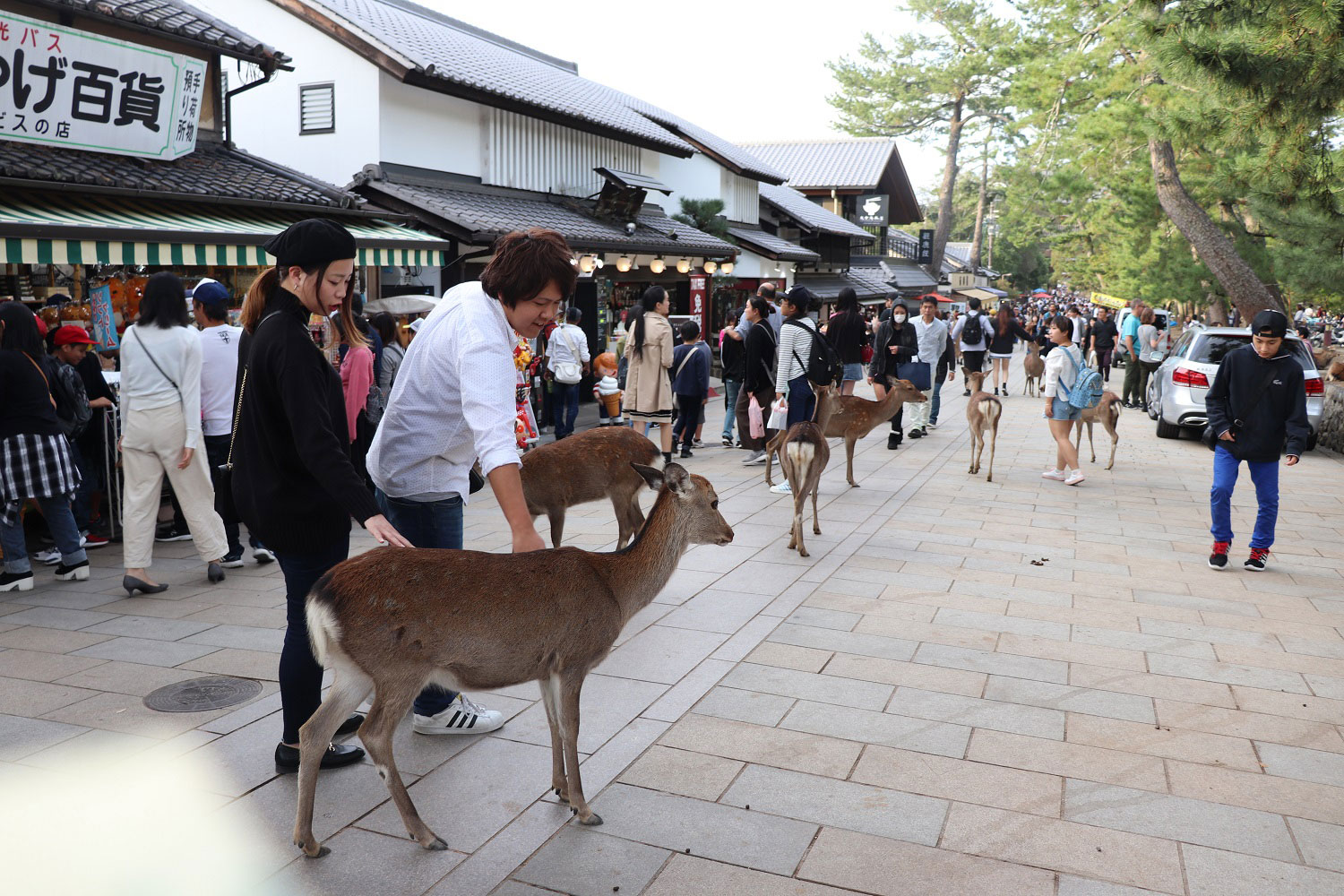 Have you ever been to Nara? What did you think?
Pin This for Later
Please note that this post may contain affiliate links. These are at no additional cost to you but I receive a commission if you make a purchase through the link, and the commission helps me run my blog. Thanks for your support!
Tags:
asia
,
japan
,
nara
Sharing is Caring
Want to support me?
Buy me a Coffee