14 Easy Day Trips from Washington, DC (Updated 2023)
Originally published on Thursday, May 2, 2019
There are lots of places to visit in and around the immediate DC area, but also many day trips from Washington, DC to be explored in the areas surrounding the nation's capital. Many of them are easily done and you can cover a wide range of activities in doing so. So whether you live here or are looking to take a day trip on your vacation, here's a select of the best places to visit from Washington, DC.
Public Transit: How do you Day Trip from Washington?
To be honest, many routes are best done by driving your own vehicle or renting a car. Trains aren't super fast, cheap, or popular in America, so I'd recommend looking into Greyhound or Megabus. If you can get a faster Amtrak for a good price, that's great!
Also take note that traffic in the DC are is very congested usually so you'll need to look into traffic patterns and determine when you can get to your destination.
* Note that I've been to all of these places but don't have (quality) photos for all of them. This post will be revised as I gather better photos.
Big City Getaways
Baltimore, MD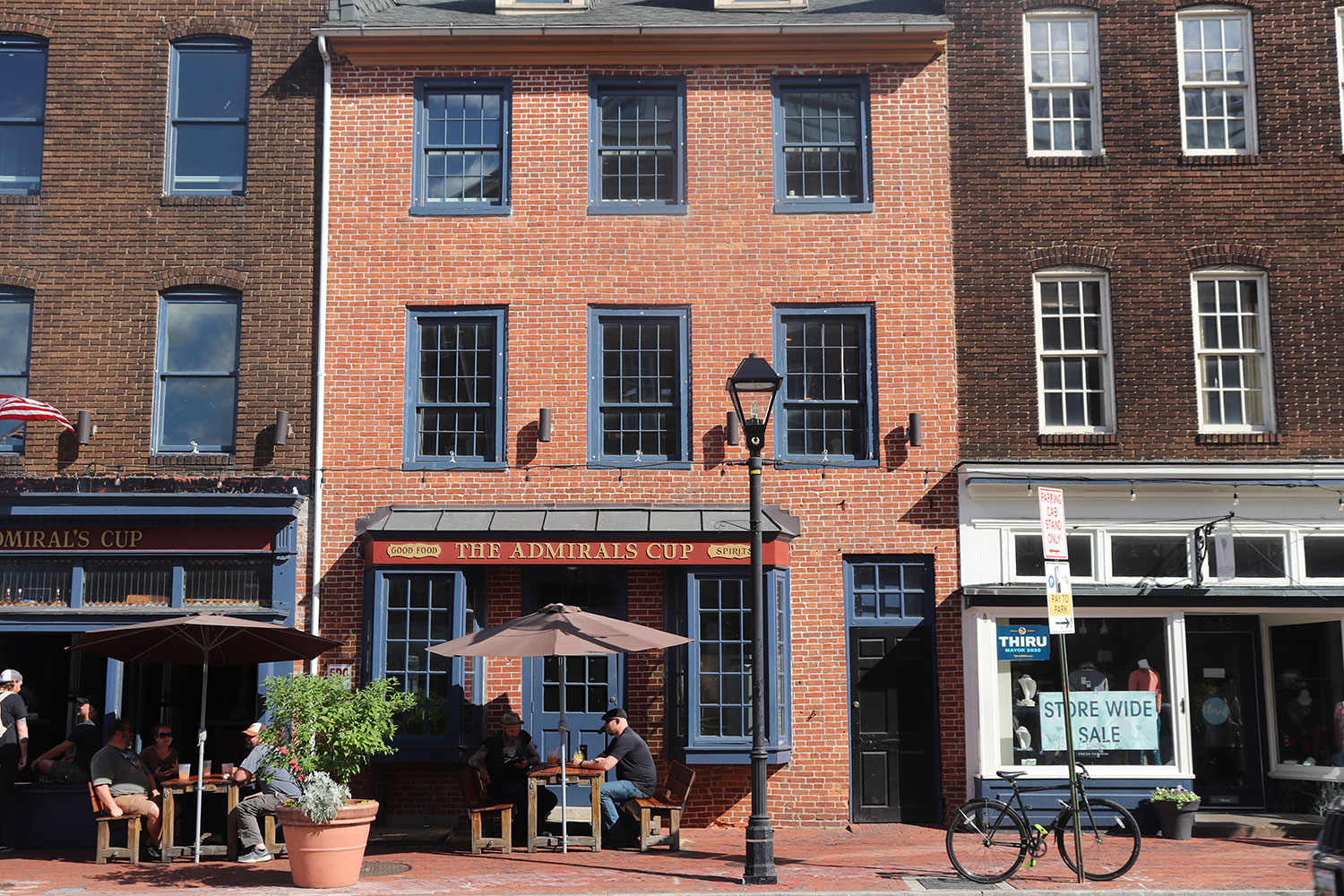 Time to Get There: About 1 hour
Public Transport: Baltimore is easy to get to by train. Do not take the bus to Baltimore because the bus station is about a 20 minutes' drive from the city.
Things to Do: If you're into art, Baltimore is a dream! One of my favourite museums, the Walters, is housed in Baltimore. The American Visionary Art Museum is a more contemporary but very interesting place, and a lot of peoples' favourites. If you only have a day and aren't interested in art, other popular museums are the Reginald F. Lewis Museum of African-American History and Culture, Edgar Allan Poe House & Museum and gravesite, and the famous National Aquarium. It's a really nice and large aquarium but is it worth $40? Up to you.
Don't forget to grab some delicious food in Fells Points, Canton or Federal Hill before leaving.
There's a lot more to do in Baltimore but if you're just coming as a day trip from Washington, DC, then this is a great bite-sized introduction.
Richmond, VA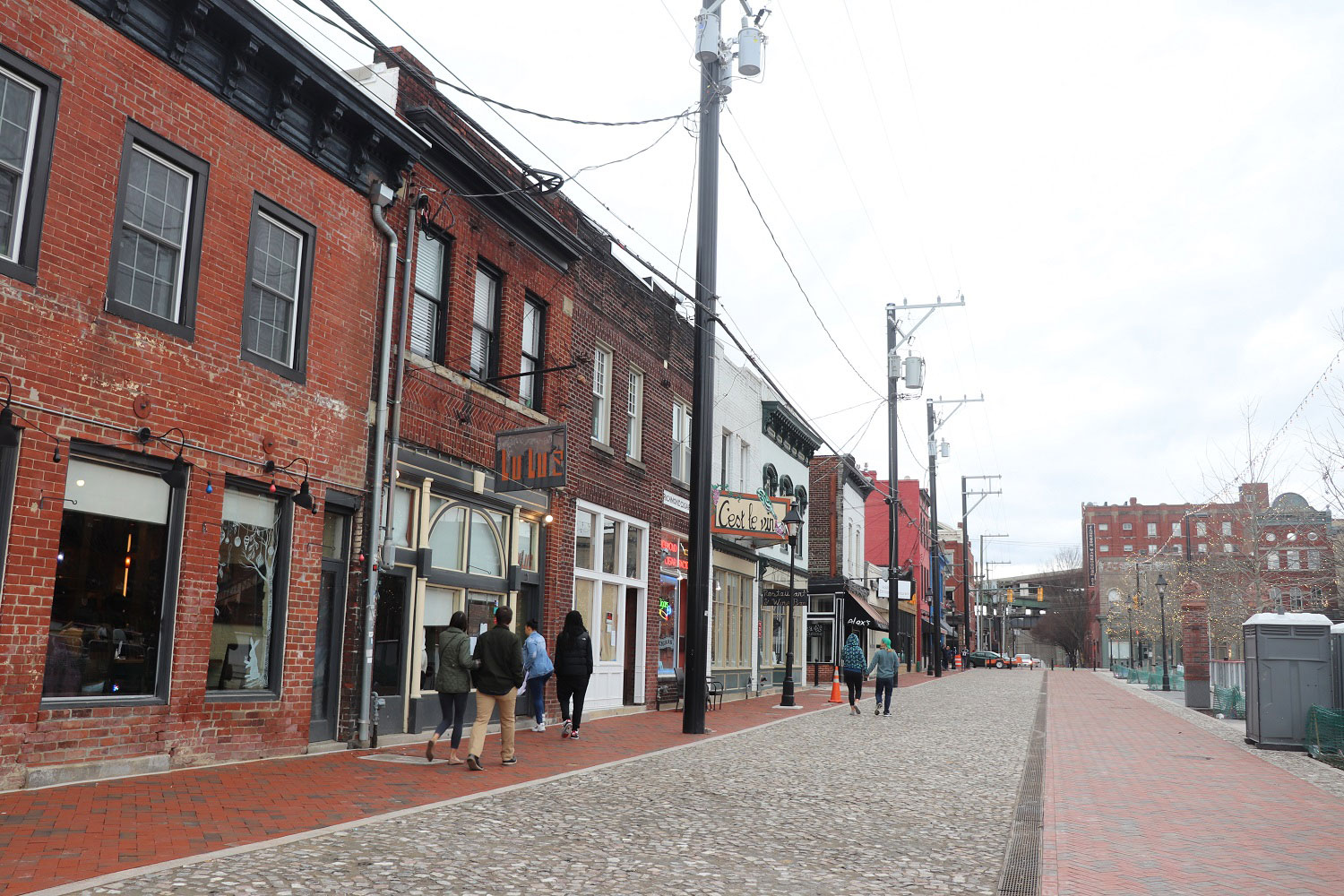 Time to Get There: About 2-3 hours
Public Transport: Richmond is easy to get to by train or bus.
Things to Do: Another of my favourite art museums is here, the Virginia Museum of Fine Arts. Richmond was the capital of the Confederate States so the White House of the Confederacy and American Civil War Museum explain a big part of the city's history. You can also get to know Edgar Allan Poe more with the Poe Museum. Other than that, Richmond is a very cute city with a fantastic foodie scene and one of the country's most underrated cities, if I do say so myself.
Philadelphia, PA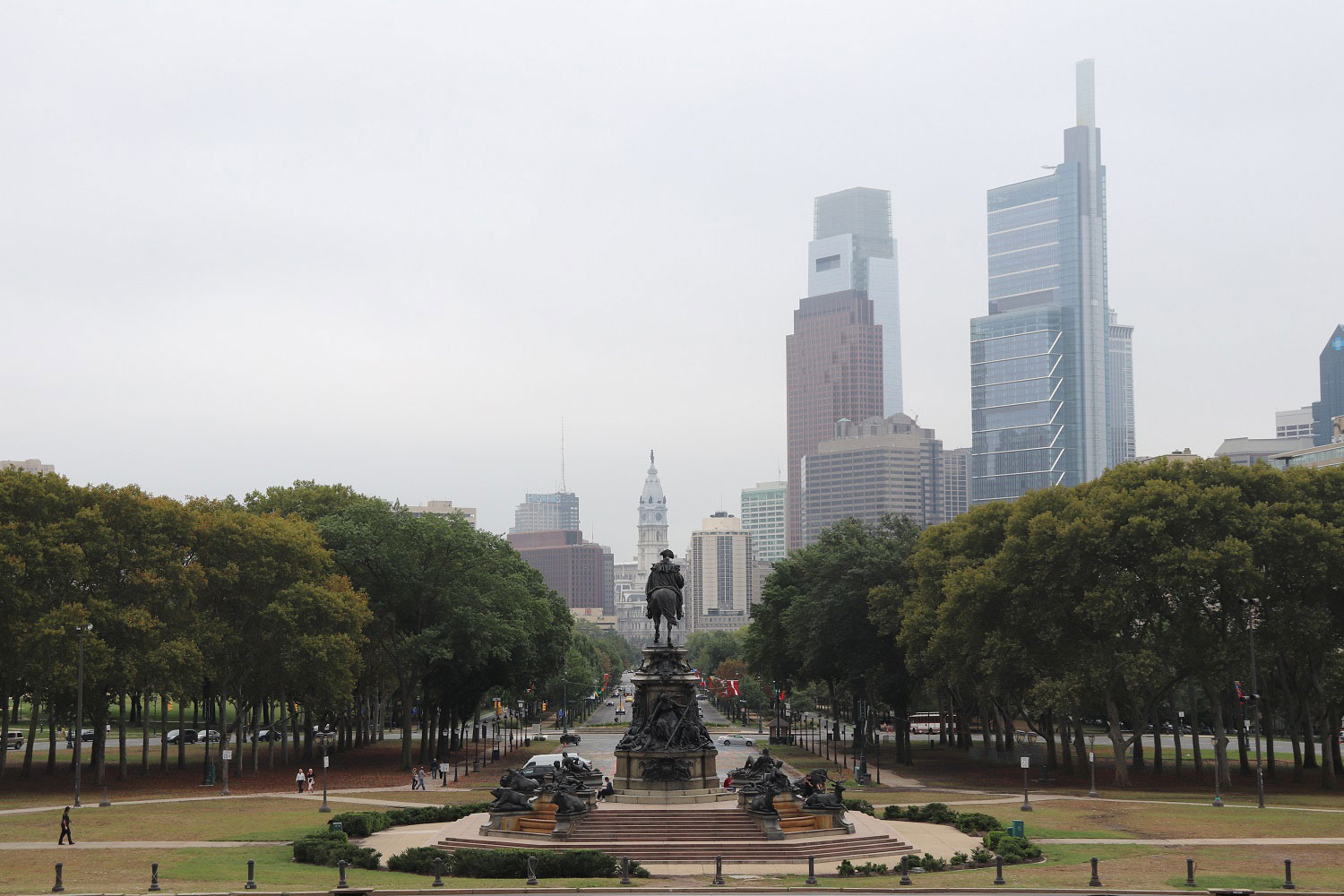 Time to Get There: 3-4 hours
Public Transport: Philadelphia is easy to get to by train or bus.
Things to Do: As America's original capital city, Philadelphia has a lot to offer especially for history lovers. You can learn a lot about the birth of modern America at the Museum of the American Revolution, National Constitution Centre, and Independence Hall, where you can see the Liberty Bell. Some other popular destinations include Eastern State Penitentiary, the Philadelphia Museum of Art (personally not my favourite), and the Franklin Institute – one of my and several others' favourites for children.
Philadelphia's one of the best day trips from Washington, DC if you're looking for a city away from the city.
Smaller Historic Cities
Annapolis, MD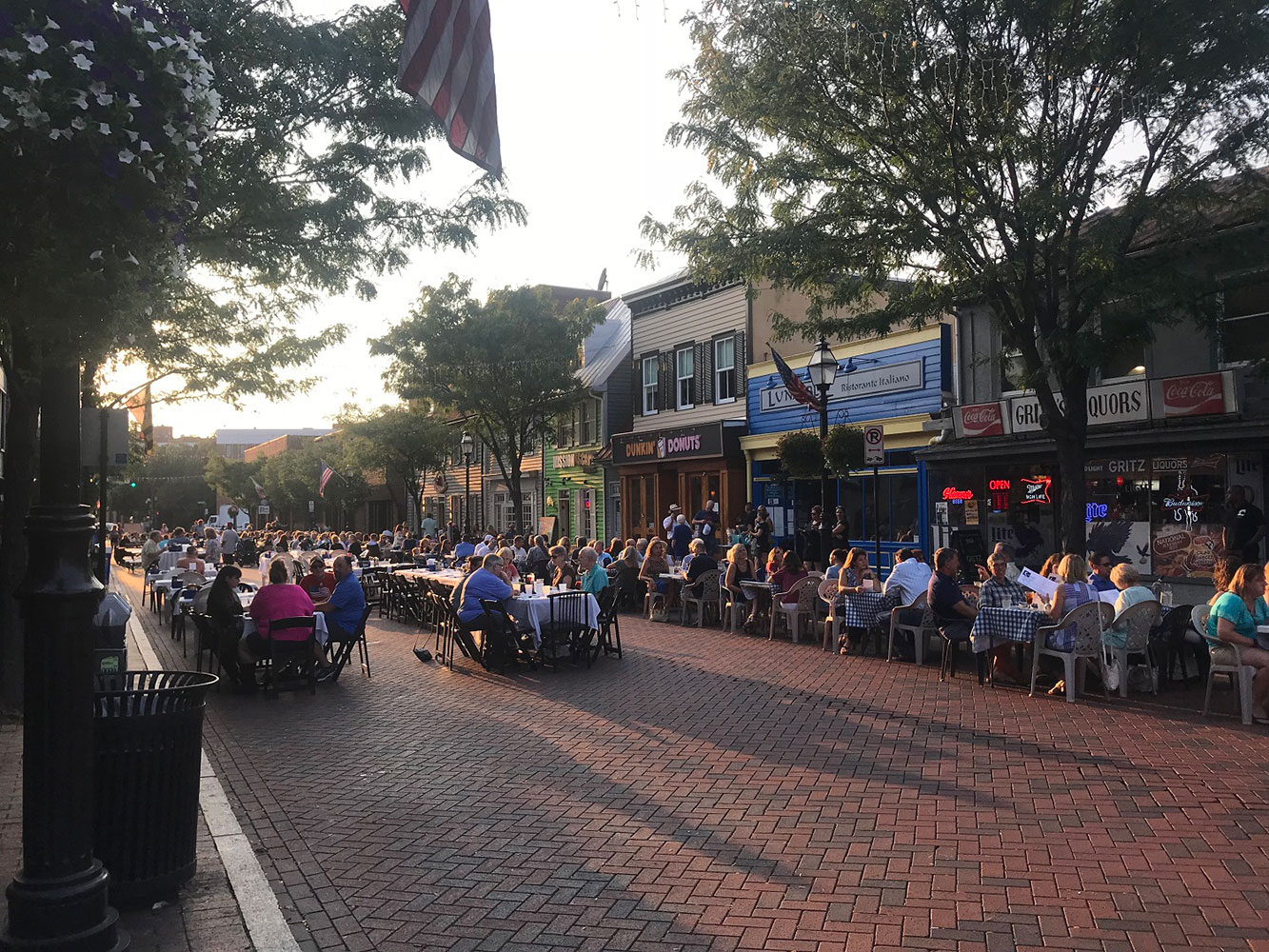 Time to Get There: 1 hour
Public Transport: Options are limited but FlixBus has busses that leave DC each morning and return from Annapolis each afternoon. There is a commuter bus you can take if you wanted to stay overnight and then spend the full day in Annapolis, but the bus back to Washington leaves very early.
Things to Do: Annapolis is known for the Naval Academy, which has a museum you can visit, but it also has a lot of historic houses to view like the Hammond-Harwood House, the William Paca House, and more. But if you have a day in Annapolis, I'd recommend just walking around and trying out a delicious local restaurant. Annapolis is very chill and nice to walk around.
A lot of people skip Annapolis just because they haven't heard of it, but I'd say it's probably one of the best day trips from Washington, DC in general. It's a very cute town that's big enough to fall in love with and appreciate, but small enough to see in a day.
Fredericksburg, VA
Time to Get There: 1.5-2 hours
Public Transport: Rejoice! Fredericksburg is a short train ride from Washington, DC and the train will bring you near downtown.
Things to Do: Fredericksburg is much like Annapolis in that it is a colonial-era town (and George Washington's home town) that still has a lot to see in the ways of historic houses. The Kenmore is a nice one, as is the Mary Washington House and Chatham Manor. Fredericksburg is also very nice to walk, look at antiques, and eat some delicious local food.
Charlottesville, VA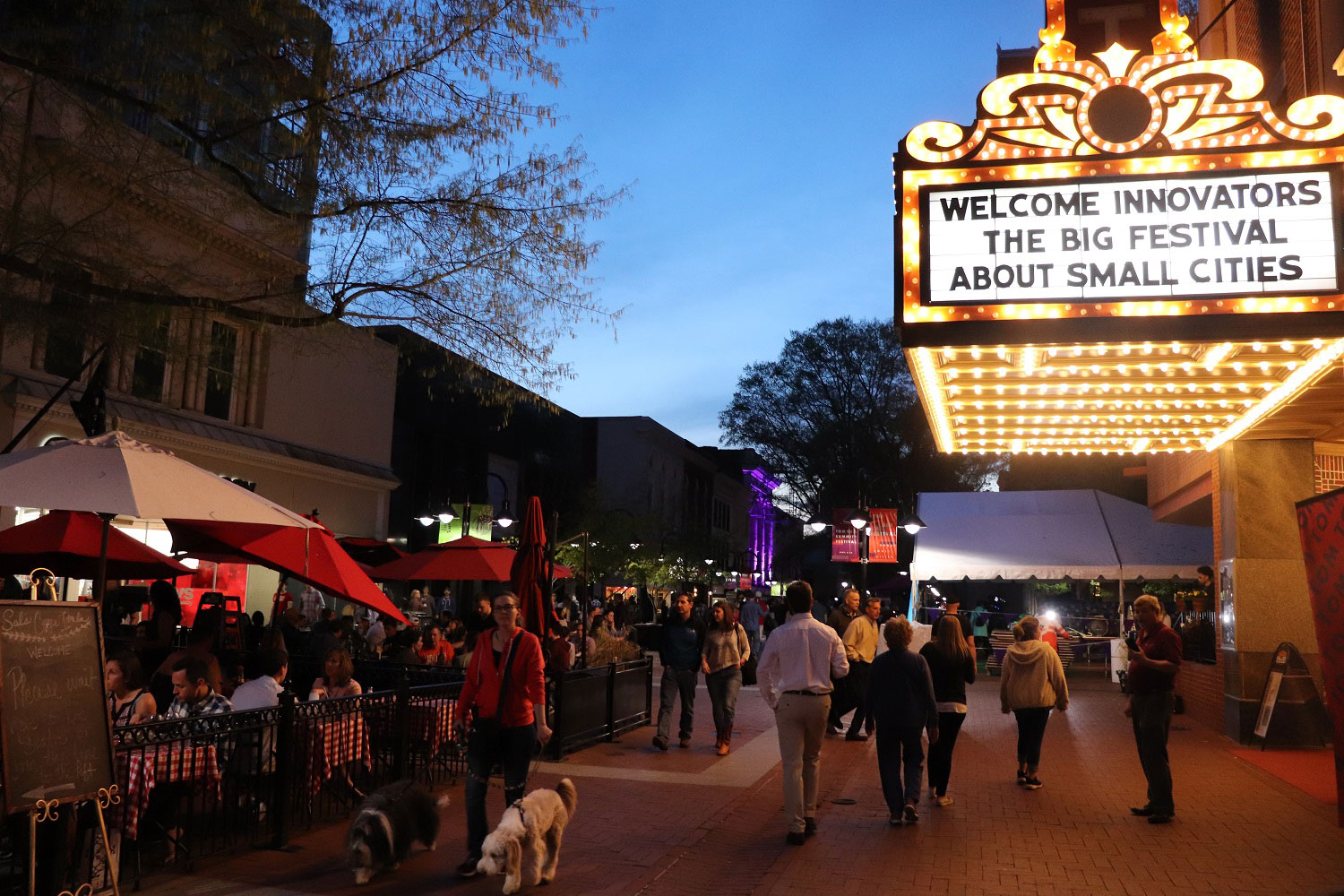 Time to Get There: 2.5-3 hours
Public Transport: You can take the Amtrak train to Charlottesville and it'll bring you near downtown. You'll need to Uber to reach Monticello.
Things to Do: Charlottesville's a smaller college town so it's a nice day trip to see one or two things and grab a bite to eat at CVille Downtown Mall or other parts of W Main St. The University of Virginia is a beautiful university designed by Thomas Jefferson, and you can also see the college dorm room of – wait for it – Edgar Allan Poe. There's also the home of Thomas Jefferson, Monticello. He owned a lot of lands and vineyards, a gorgeous but solemn place considering everything that must have gone on there over time.
Williamsburg, VA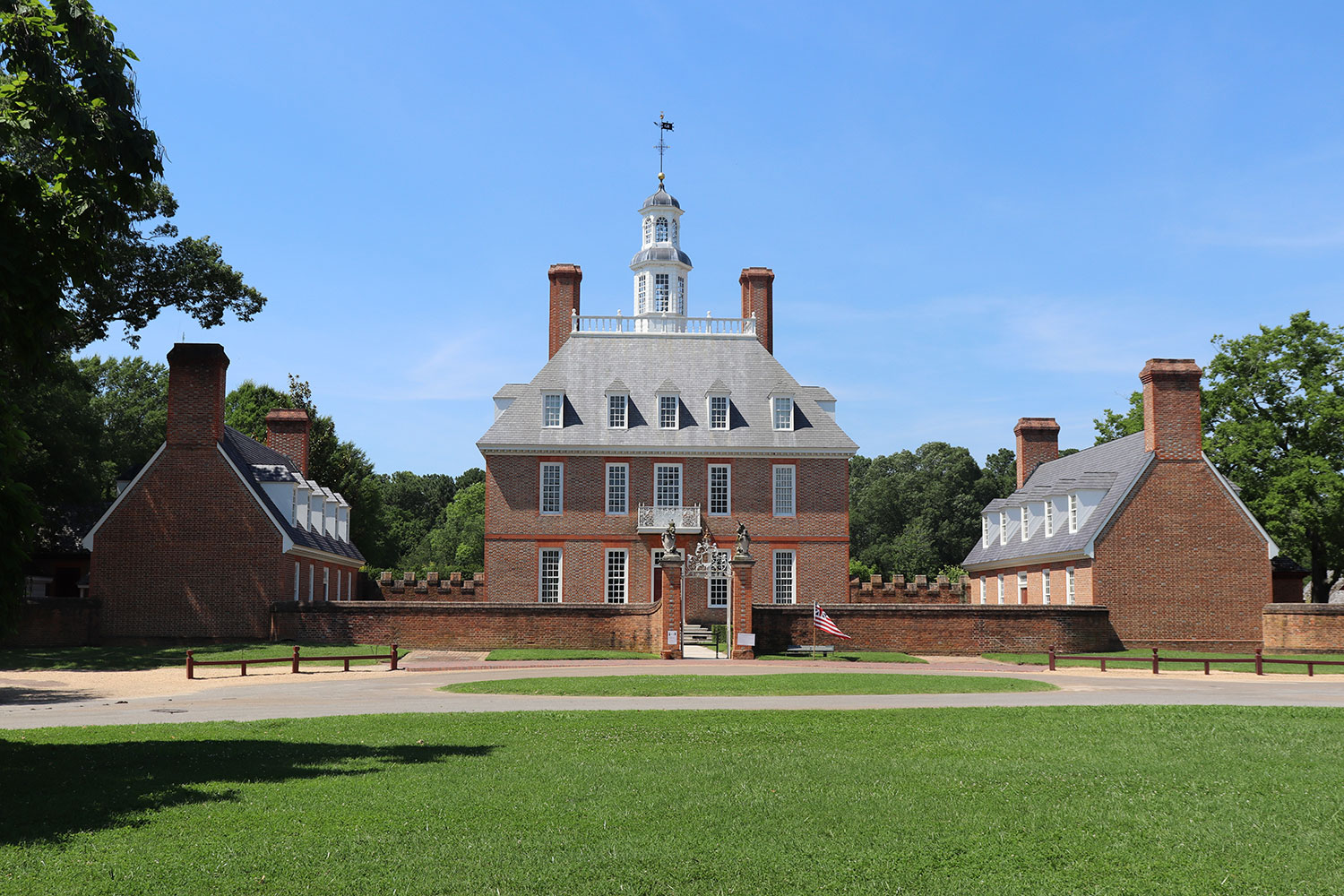 Time to Get There: 3-4 hours
Public Transport: Amtrak has trains to Williamsburg.
Things to Do: Williamsburg is one of the earliest colonial settlements you can visit in the USA. It's a very charming area and they still celebrate their pre-revolutionary history there with lots of events and parades that are colonial-themed. You can visit the Governor's Palace and take several tours of the village, or just spend a day wandering around Colonial Williamsburg. To do something different, you can go to Busch Gardens, a travel-themed amusement park – one of my personal favourites!
Also visit nearby Jamestown. Note that there are two Jamestown sites: one is the archaeological site, which has original artefacts but is quite bare; the other is a recreation of Jamestown with respect to colonists and Native Americans. I personally think the recreation site is more enjoyable and informative.
Harpers Ferry, WV
<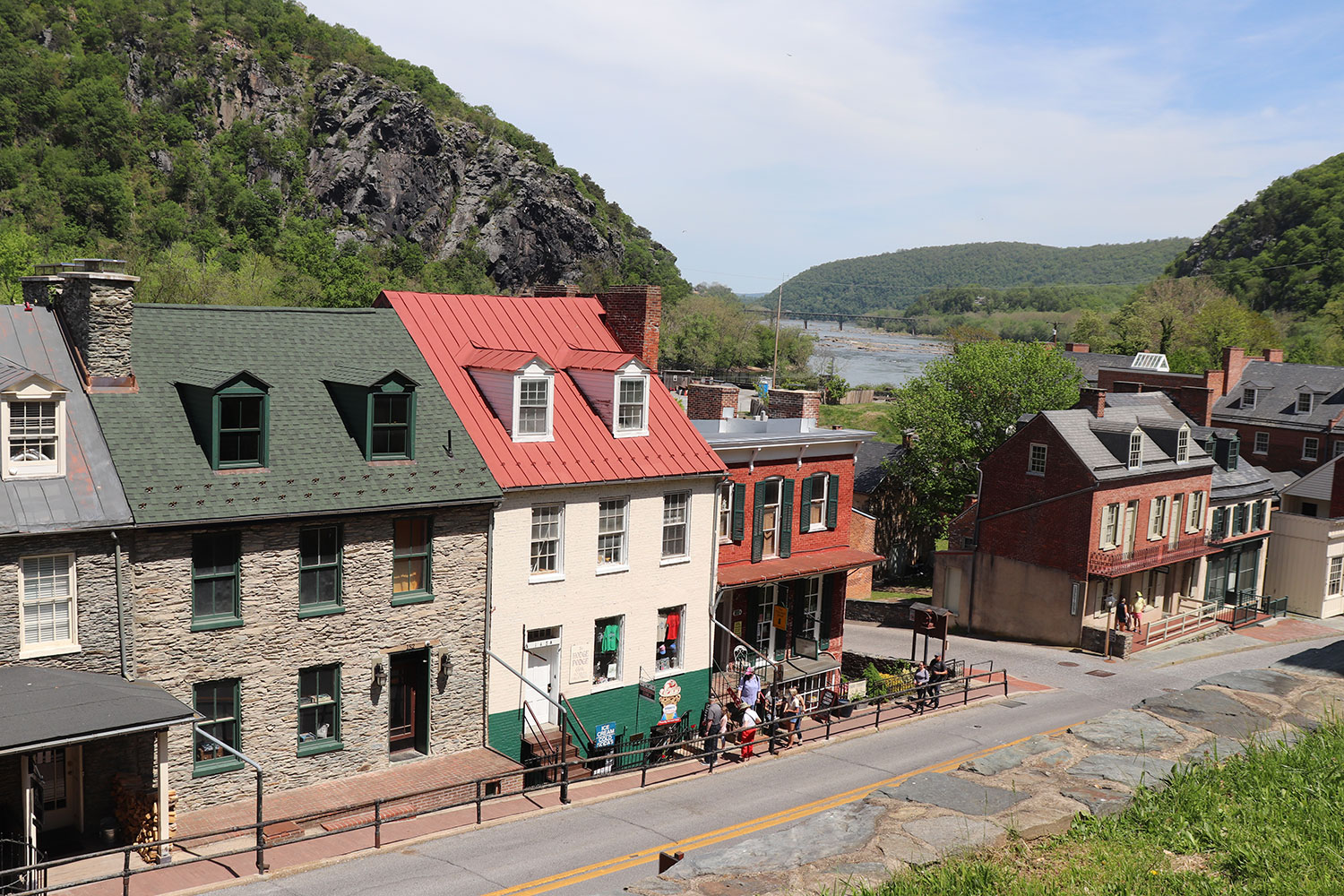 Time to Get There: 1.5 hours
Public Transport: Amtrak has one train that leaves to Harpers Ferry (4pm) and one train that leaves from Harpers Ferry (11am) each day. So for this option you can't take a "day trip" but you can go there on the 4pm train, stay a full day, then go back the day after at 11am.
Things to Do: Harpers Ferry is a charming old town with a few historical museums talking about the pre-Civil War raid on the town. But if you're not going to eat or shop then you're probably going to do the Harpers Ferry hike, which has stunning views over the town. It takes a few hours to get to the top and back so be sure to bring snacks and lots of water.
Frederick, MD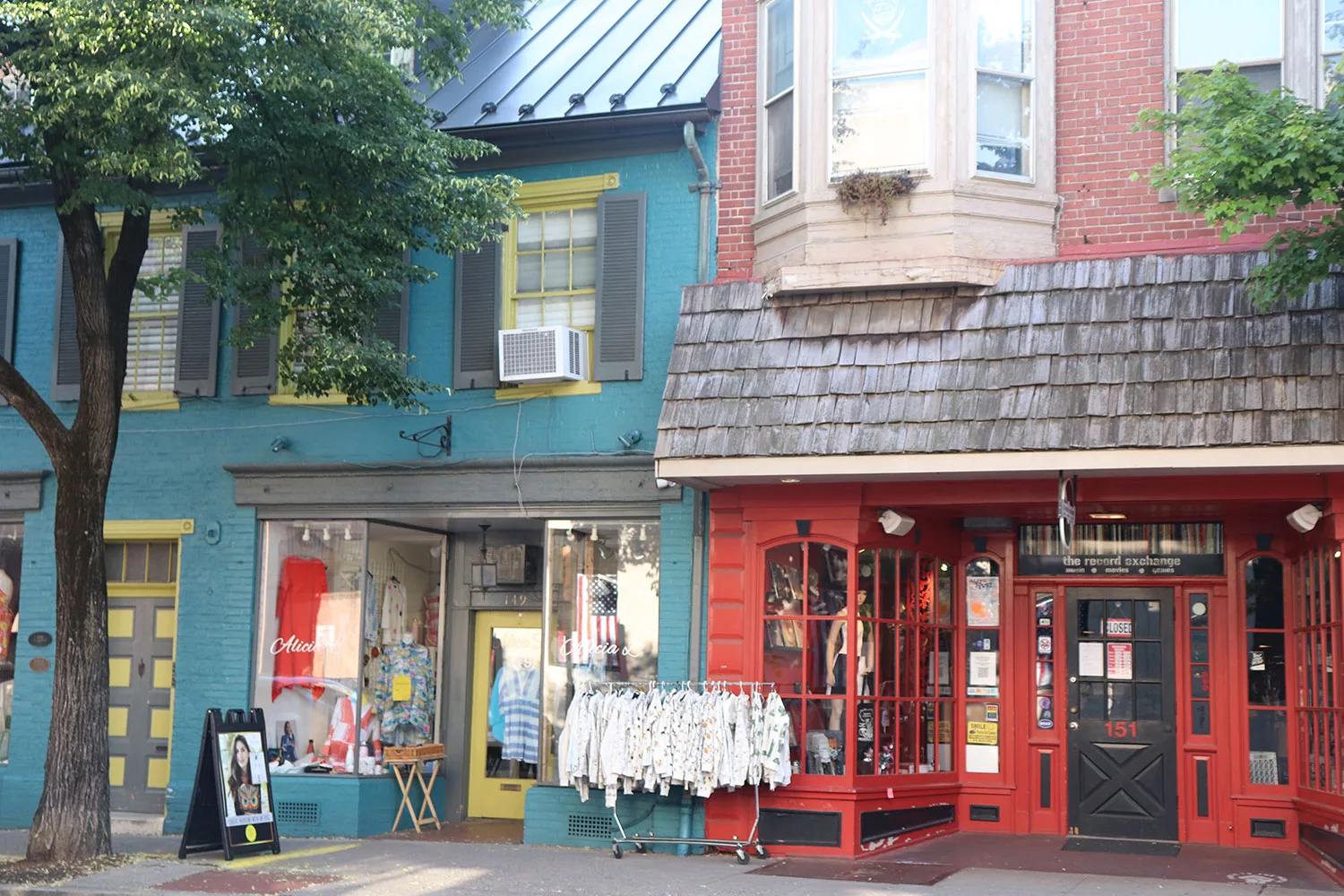 Time to Get There: 1-1.5 hours
Things to Do: Frederick is one of the overlooked day trips from Washington, DC, but it's one of Maryland's most charming towns. There isn't too much to "do" here – though Frederick does host a small selection of museums. The appeal is in looking around this historic town, popping into one of its many antique stores, and trying one of Frederick's many restaurants. If you stick around in the evening, you can catch a ghost tour, as Frederick is said to be Maryland's most haunted city.
Gettysburg, PA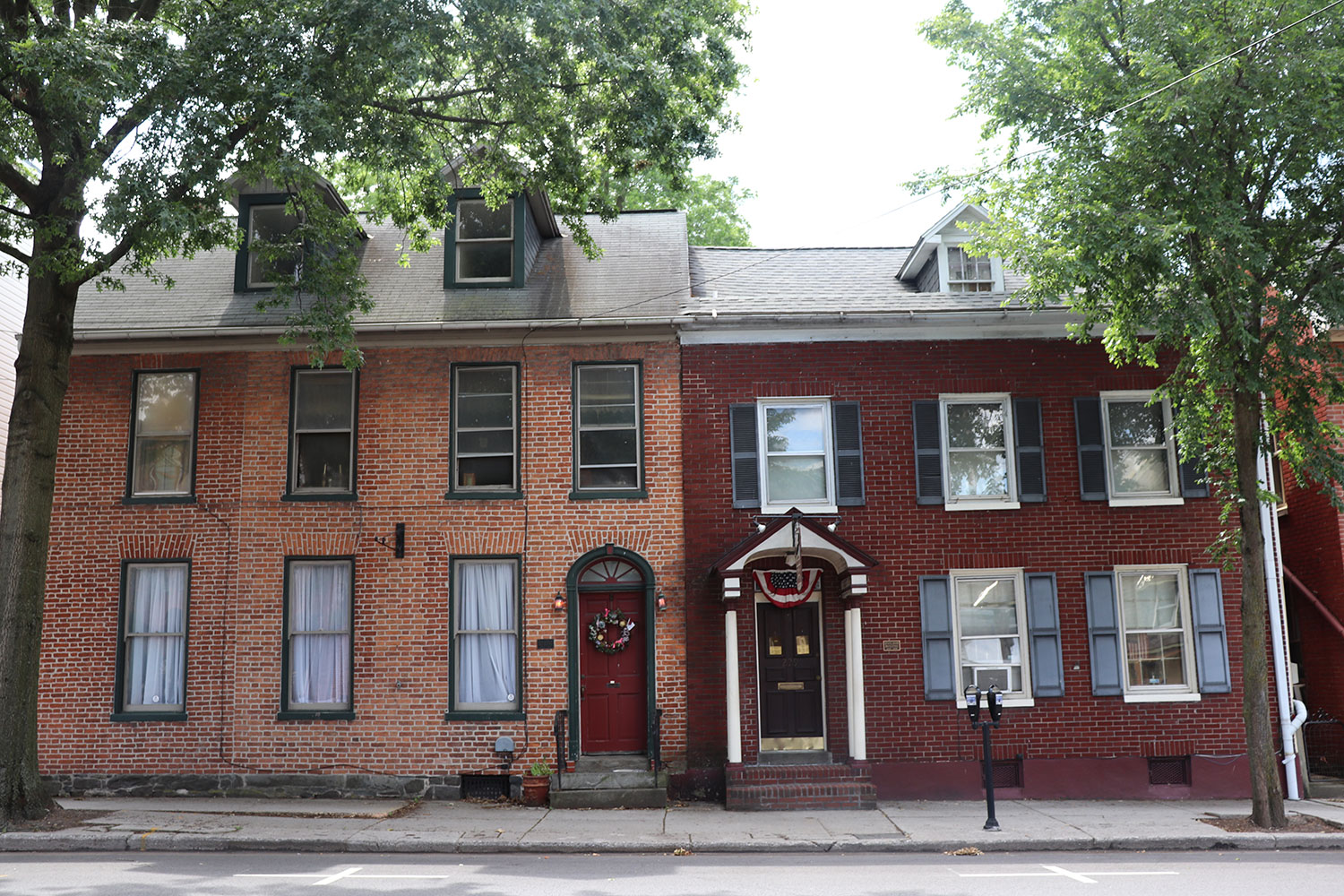 Time to Get There: 2 hours
Things to Do: Gettysburg is a haven for history buffs. You can see the battlefield where the course of the Civil War turned, and the Gettysburg Visitor Center is an excellent place to learn all about the history of the Civil War and the Battle of Gettysburg. The town is also very cute, retaining its old charms while catering to its college-age residents.
Nature & Beaches
Shenandoah National Park, VA
Time to Get There: 1-2 hours, depending on the destination
Things to Do: The Shenandoah is a popular destination for locals to escape to nature. Here you can see the Luray Caverns, a popular site. The area is very large so if you want to stay at a resort, rent a cabin, or go hiking, those options will all be available to you. My family traditionally stays in New Market when we go to the Shenandoah but there are plenty of towns and areas to choose from.
Ocean City, MD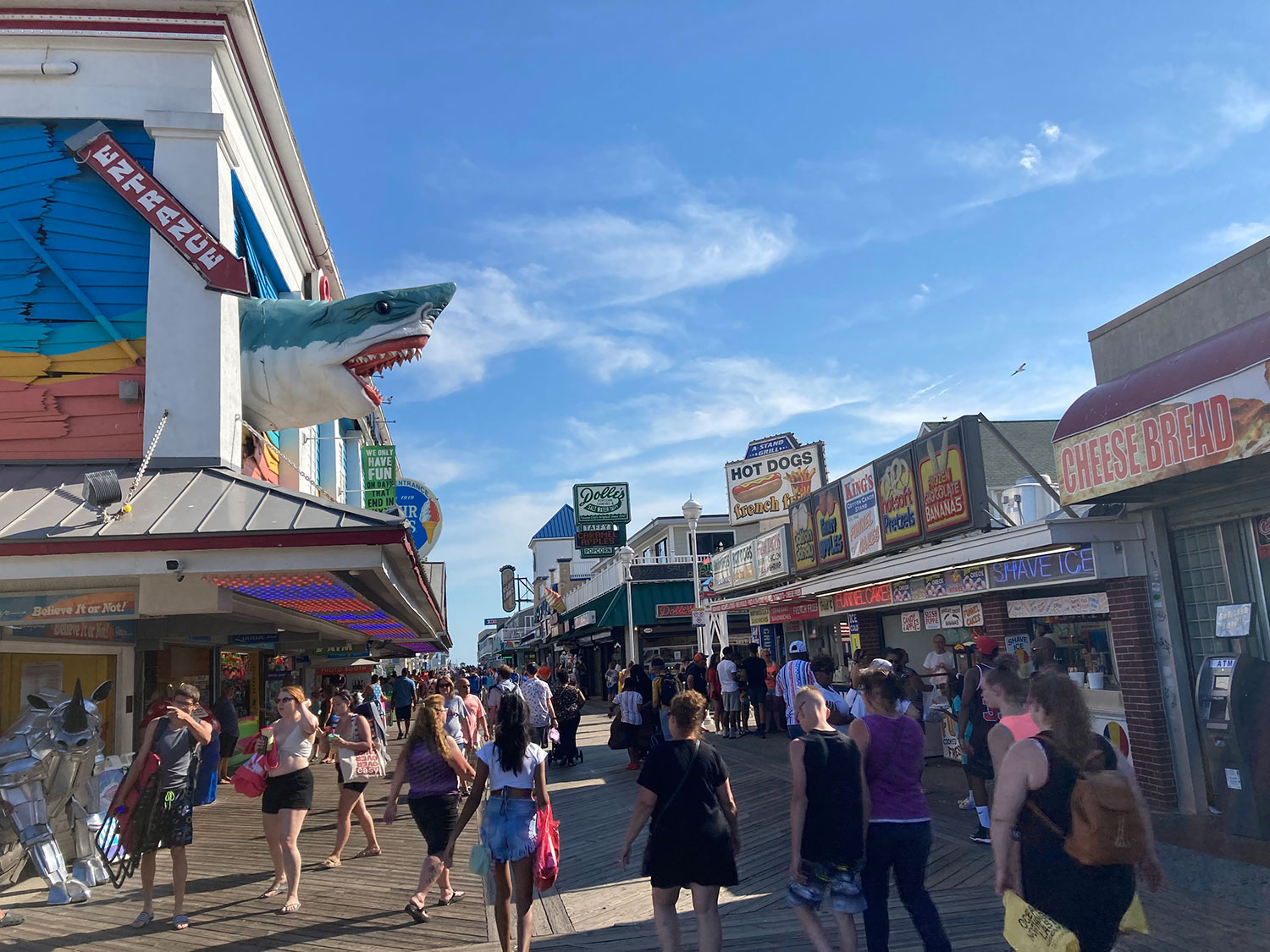 Time to Get There: 3 hours
Public Transport: According to Omio, you can take the train to BWI Airport and then take a bus to Ocean City.
Things to Do: Some call it overrated but I like Ocean City. There's a tonne of beach and boardwalk, and you can also go to several Jolly Roger Amusement Parks, which I find very fun. Best of all, the beach is completely free, so it's one of the best day trips from Washington, DC for those hot summer days. The bordering town of Fenwick Island, DE is also a nice choice if you want some beach without as much rush.
Rehoboth Beach, DE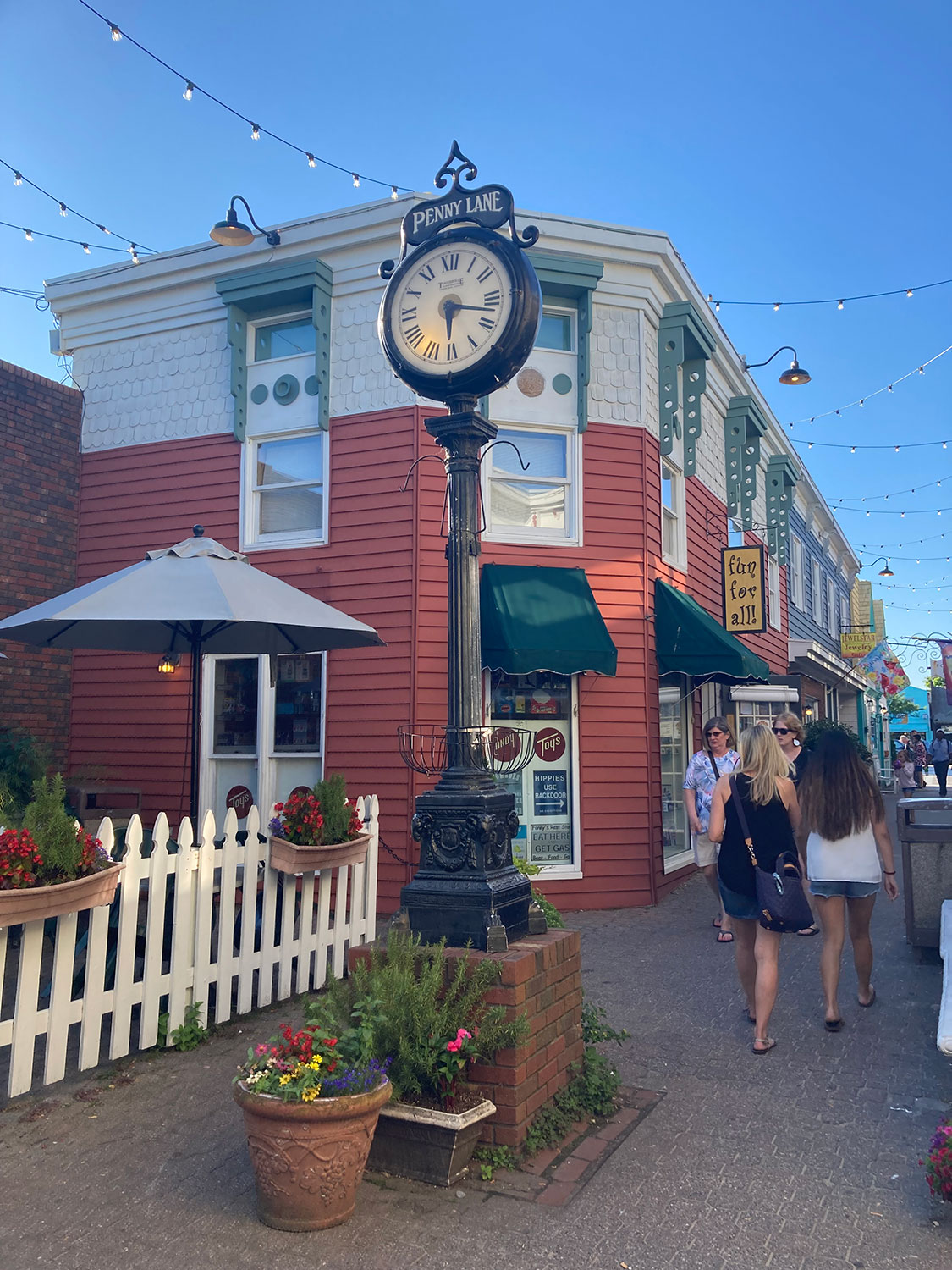 Time to Get There: 3 hours
Things to Do: Rehoboth Beach is a less popular alternative to Ocean City but it's actually a bit more charming. It also has some nice beaches and Funland, a small amusement park. It's a lot like Ocean City but on a smaller scale, and I personally prefer it to Ocean City.
Chincoteague, VA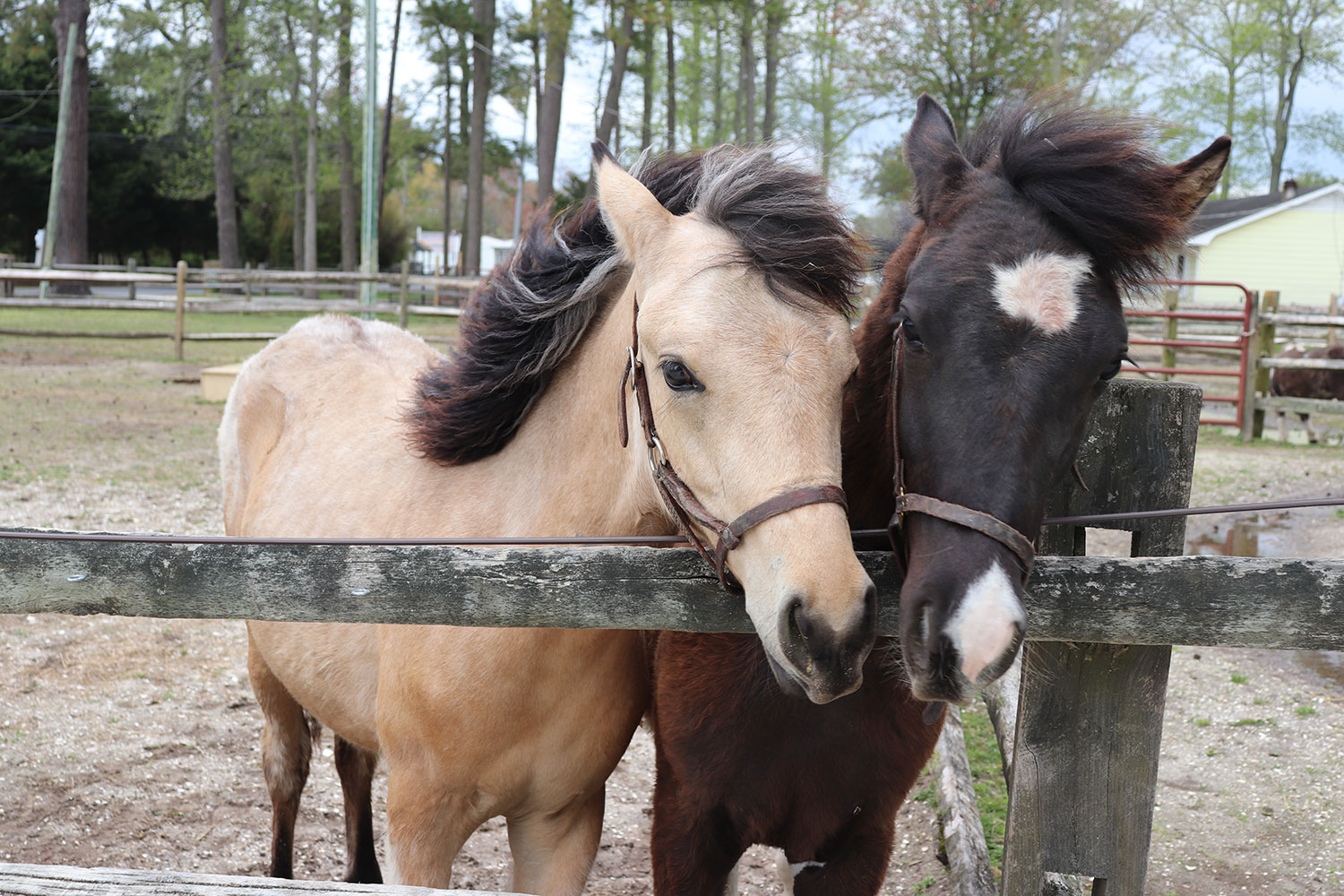 Time to Get There: 3-4 hours
Things to Do: Chincoteague is the furthest day trip from Washington, DC on this list, but it's also a very nice place to go. The Chincoteague National Wildlife Refuge is home to many wild ponies of the unique breed named for the area: Chincoteague ponies. There's also a plethora of beautiful beach along the Atlantic ocean and lots of other wildlife – particularly birds – to be seen. If you don't see any ponies out in the wild, you can head to the Chincoteague Pony Center to see them.
The Final Word
There are lots of great and easy day trips to take from Washington, DC, but I've opted to include the ones I think the best. From hiking in the Shenandoah to swimming in Ocean City, to hopping around some of the country's biggest cities, there are a lot of different things to do from the nation's capital.
What's your favourite day trip to take from DC?
Pin This for Later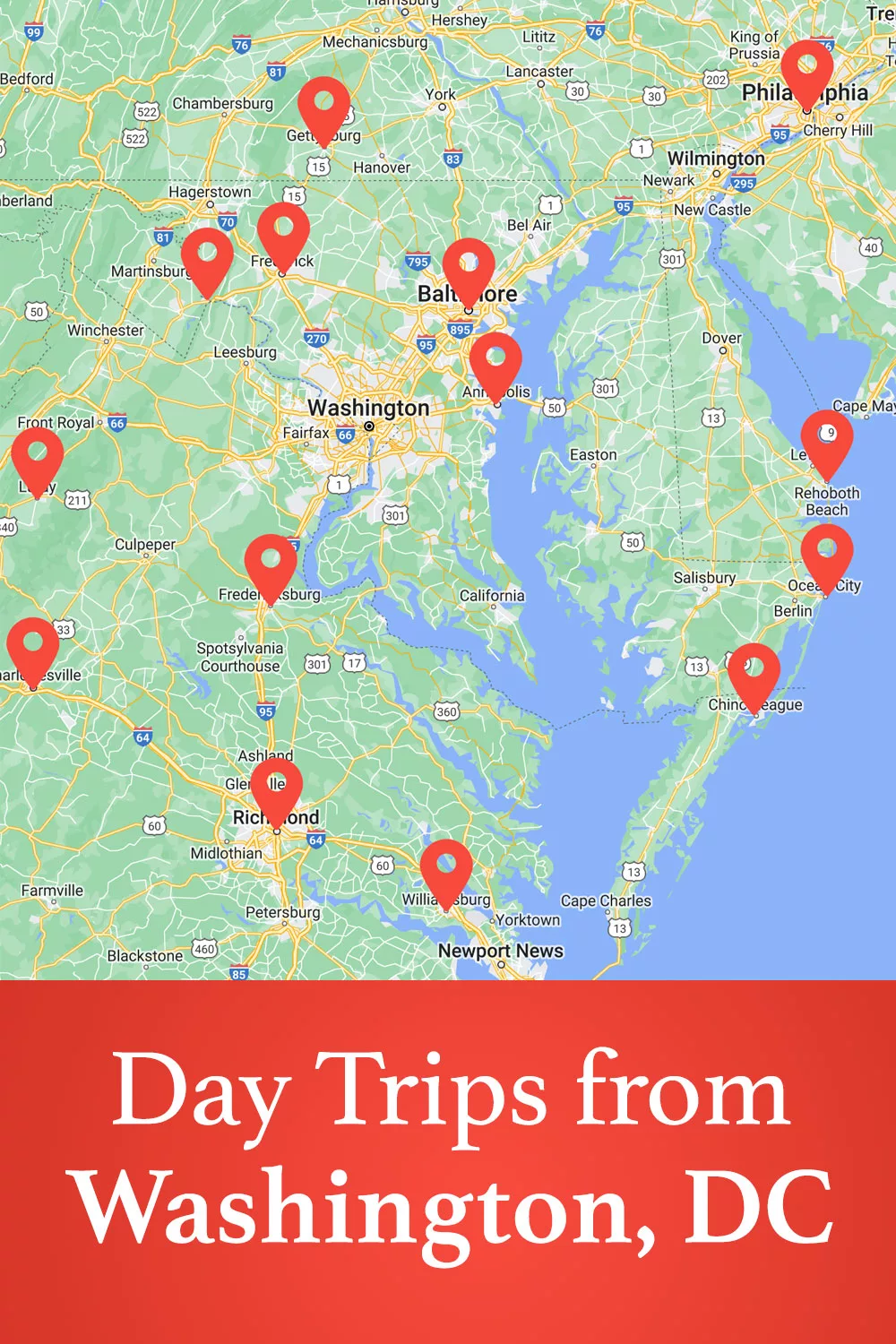 Please note that this post may contain affiliate links. These are at no additional cost to you but I receive a commission if you make a purchase through the link, and the commission helps me run my blog. Thanks for your support!
Tags:
delaware
,
district of columbia
,
maryland
,
north america
,
pennsylvania
,
united states
,
virginia
Sharing is Caring
Want to support me?
Buy me a Coffee