Osaka – Things to Do & Travel Guide
Osaka is one of Japan's largest cities and is a less popular tourist destination (though it does see its fair share). However, it is very near Kyoto and also has an international airport, so it's a good place to fly to for visiting central/southern Japan. It's actually the gastronomical capital of Japan so since my brother's a foodie, we decided to spend a day in Osaka and subsequently went almost every night for dinner.
Unfortunately, this Highlight post is a bit different from the others. My big mistake with Osaka was thinking I could see what I wanted in one day. Osaka is huge! So we didn't get to see Osaka at its fullest. I feel like we didn't really scratch the surface. I recommend treating Osaka like Tokyo: since it's so huge, you'll need a few days to see everything. Osaka also has a great metro system that's about 800 yen on weekdays (unlimited rides). I highly recommend it.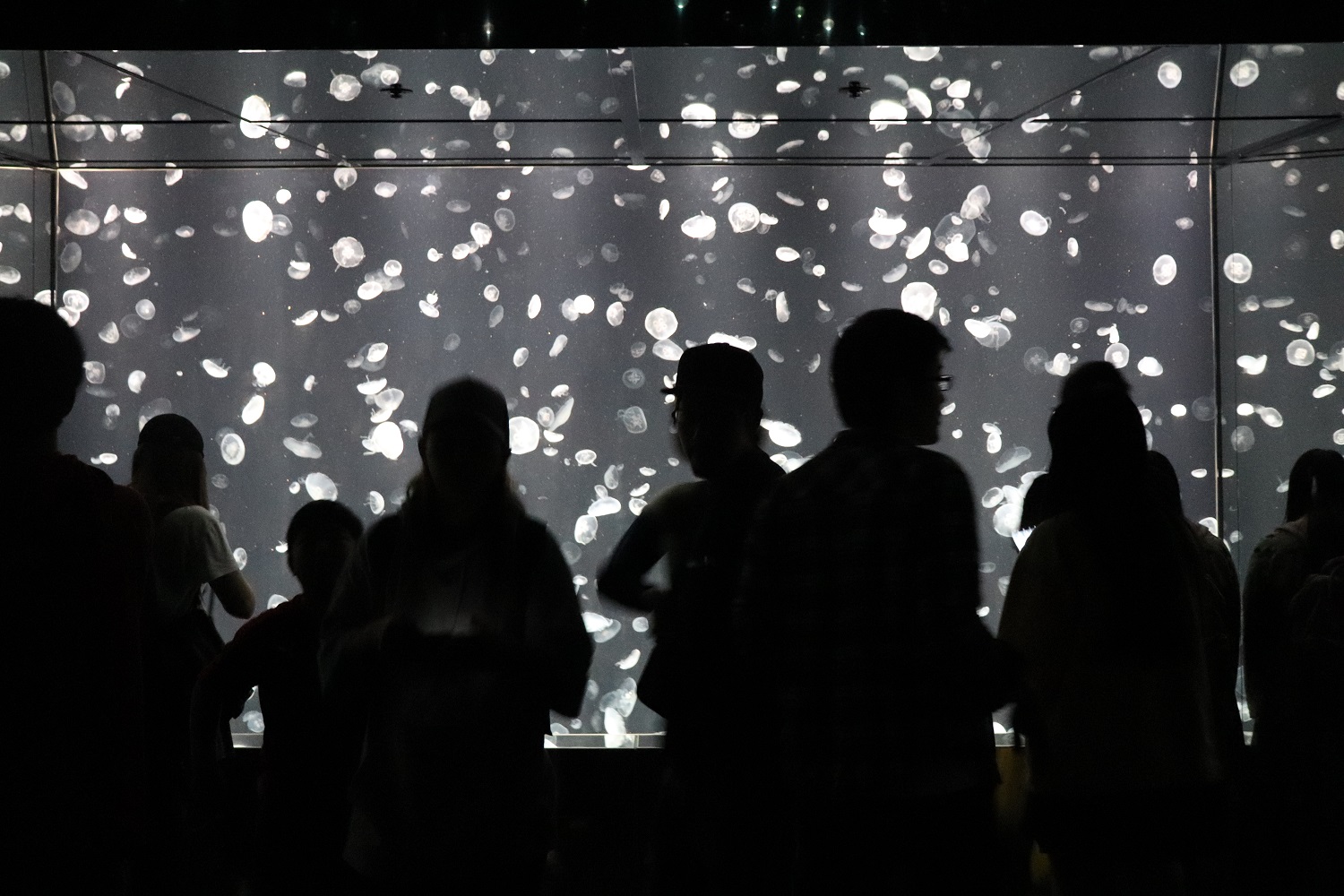 One of the most popular things to do in Osaka is the Osaka Aquarium "Kaiyukan". If you enjoy aquariums, this is definitely one of the best. They're a bit out of the way but you get to see a whale shark (and a large variety of other sea life), pet some animals, and more at the aquarium. They have a nighttime event but we went during the day and night and honestly, the nighttime was very dark and we couldn't see much. Definitely go during the day.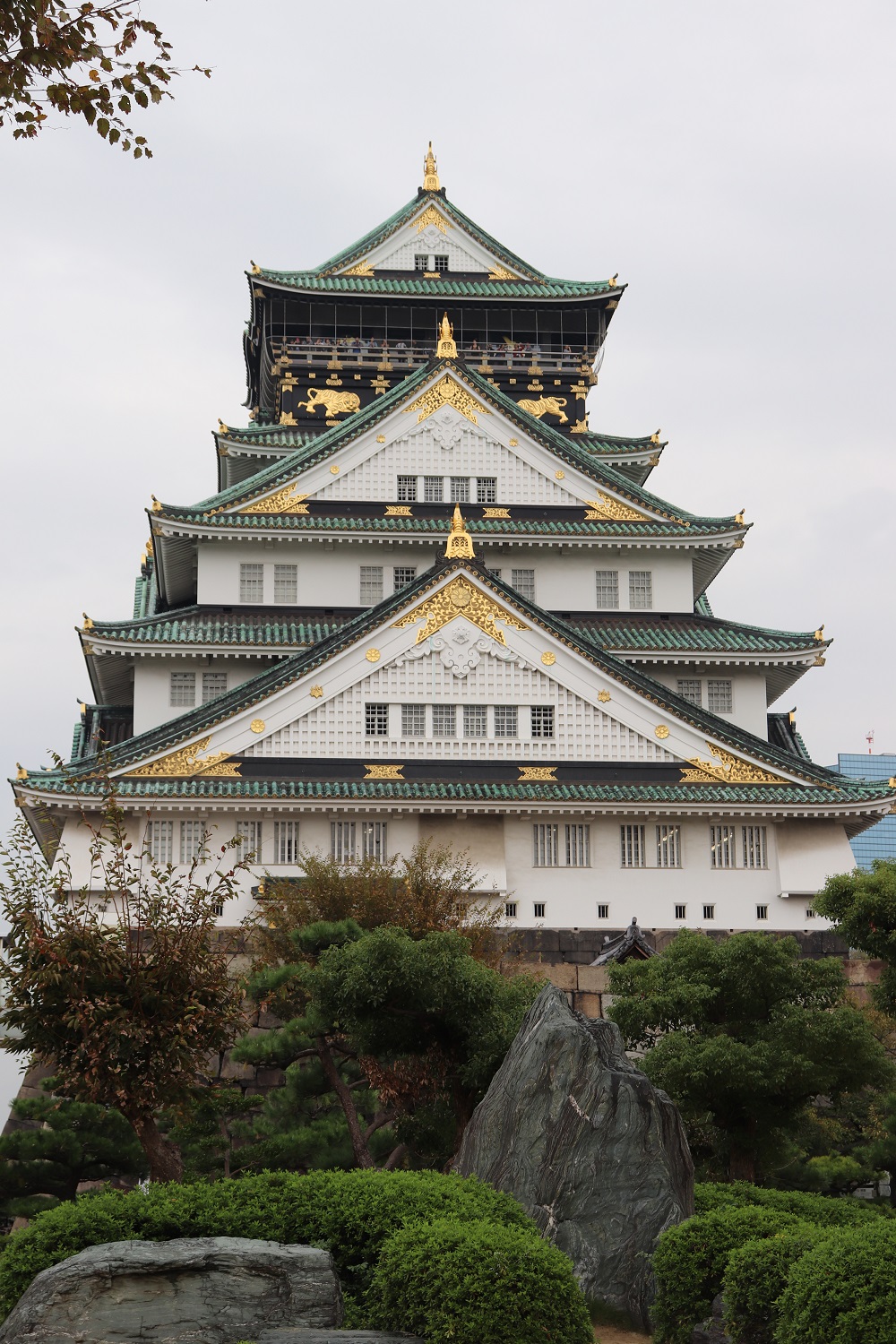 Osaka Castle is another popular tourist attraction. It's very beautiful on the outside and the top has panoramic views of the city. The inside has an exhibition on the warfare that makes up the castle's history. Though it doesn't have much in the way of interior design, it's a great way to learn about one of Japan's most important landmarks. You can alternatively go to the Umeda Sky Building for views.
Sumiyoshi Taisha is in Osaka and it's the head of the Sumiyoshi Shinto shrines, though it is a bit out of the way. However with those photos, I think it may have been worth the trip. As mentioned before, you can take the metro out for a flat fare per day. Just make sure to make time for it.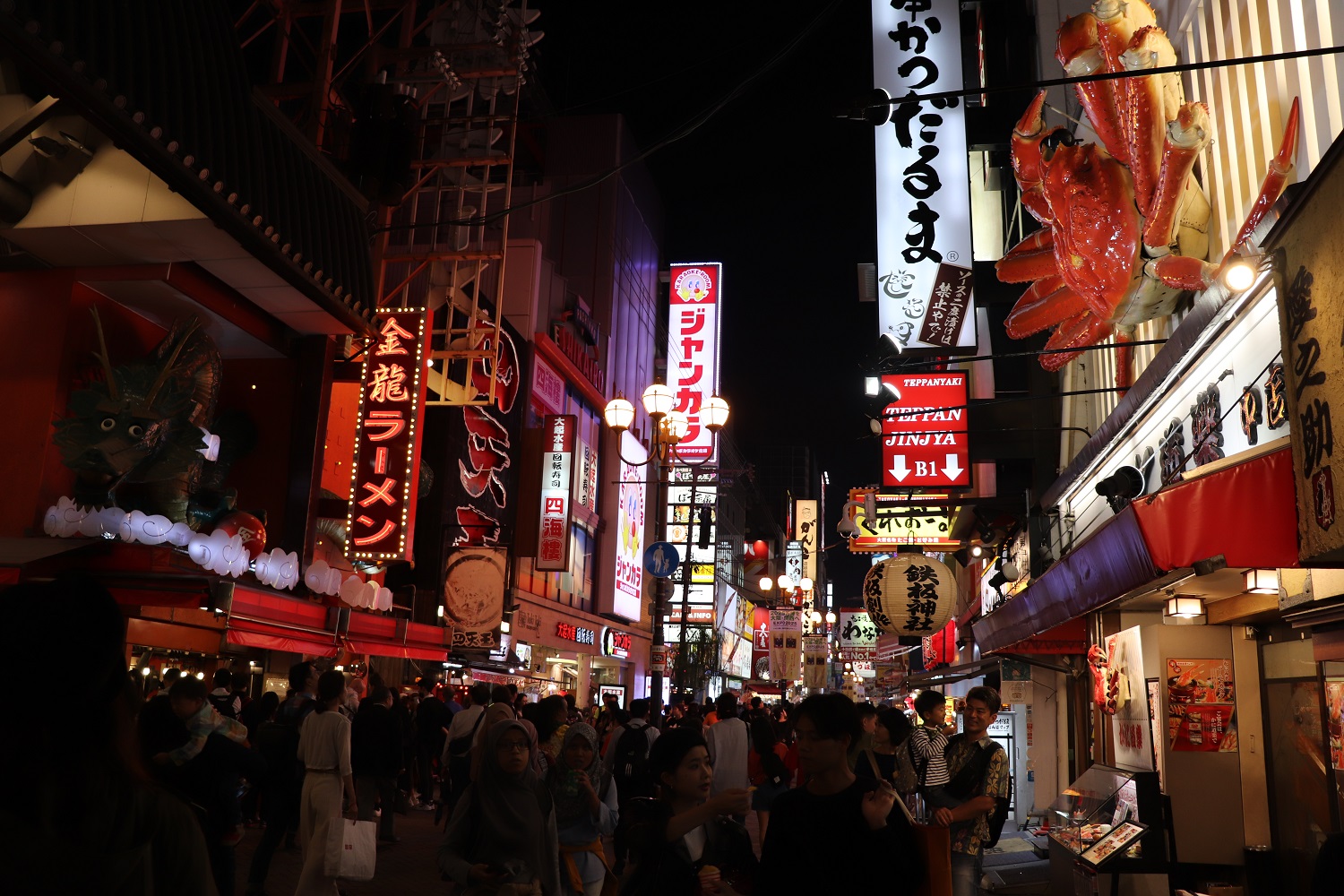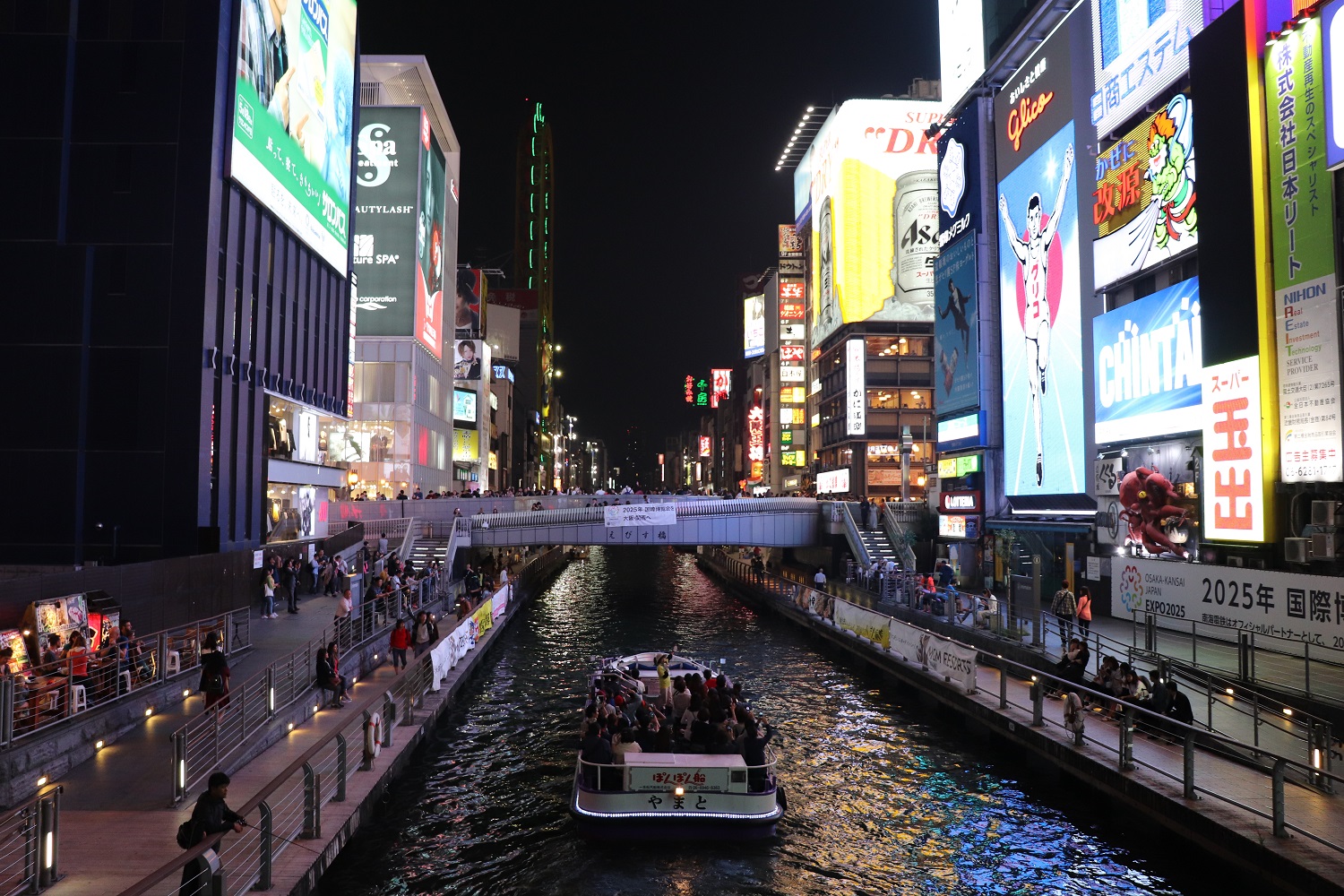 Dotonbori is one of the more famous places to visit in Osaka, and it is quite cute. There's not much to eat for vegetarians but the way the restaurants are set up is adorable. If you do eat meat (like my brother), there's a tonne of different things to try. He absolutely loved this place and we kept going back again and again so he could get dinner. Denden Town is a lesser-known area, but it's a street that has a lot of tech- and anime-related shops. Again, it was more my brother's thing, but it's also quintessential to Japan. Also you can find so many "gotchas" here! I wanted to get all the cat hats. When you move down further, you can get to Shinsekai, which used to be an amusement park. It's styled after New York and Paris.
It looks so close on a map. It's not! After metroing and walking 30,000+ steps, we barely put a dent in this city.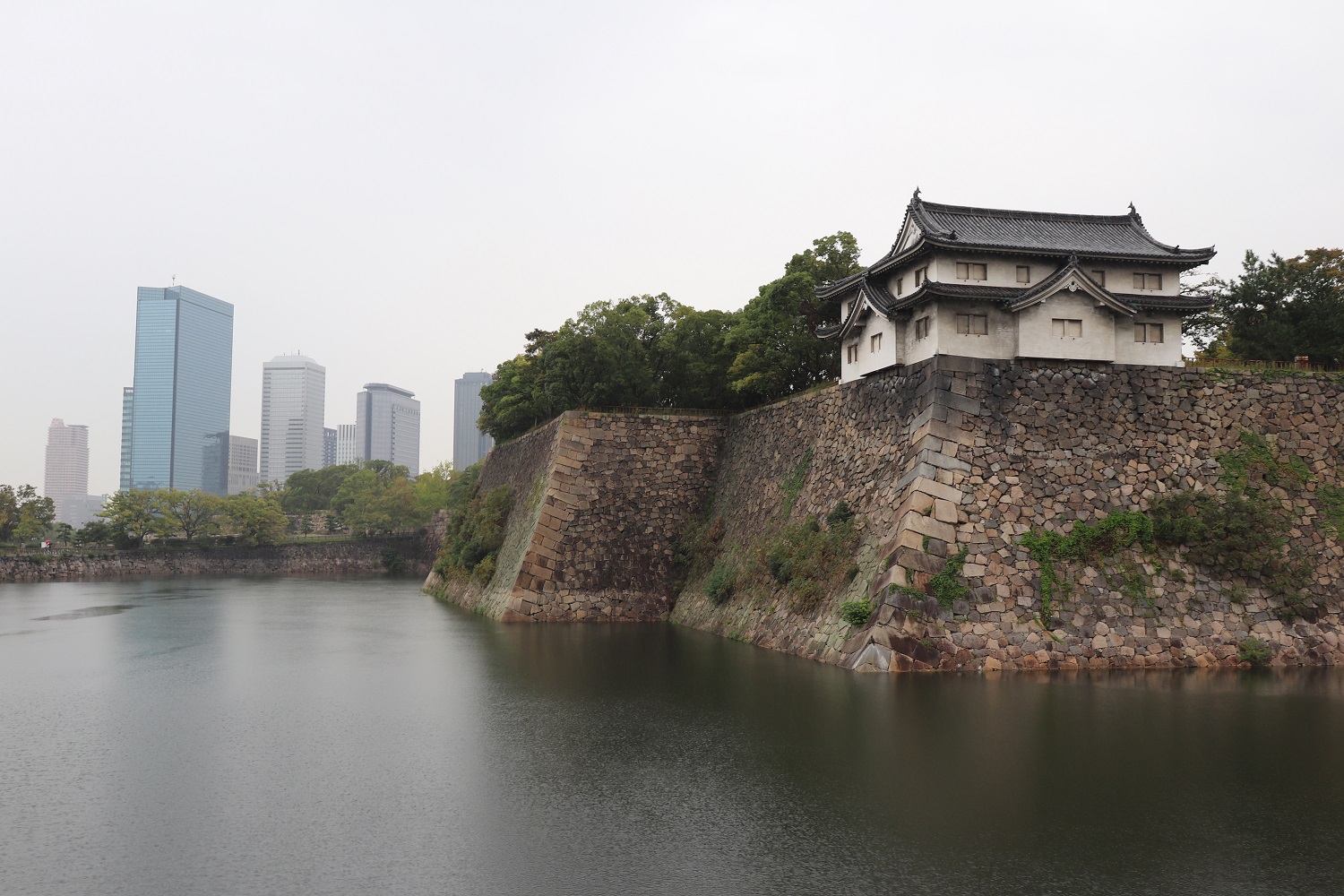 Osaka also boasts a tonne of museums. They have the Osaka Museum of Housing and Living, Osaka Museum of History, National Museum of Art, Osaka Science Museum, and the Osaka City Museum of Fine Arts. Lots to see, right? I opted to go to the Kamigata Ukiyo-e Museum as Ukiyo-e originated and was quite popular in Osaka. However I found it to be quite small and the print-making class underwhelming. I'd recommend seeing a bigger museum instead.
You can also visit Universal Studios in Osaka but we opted not to since we were limited on time.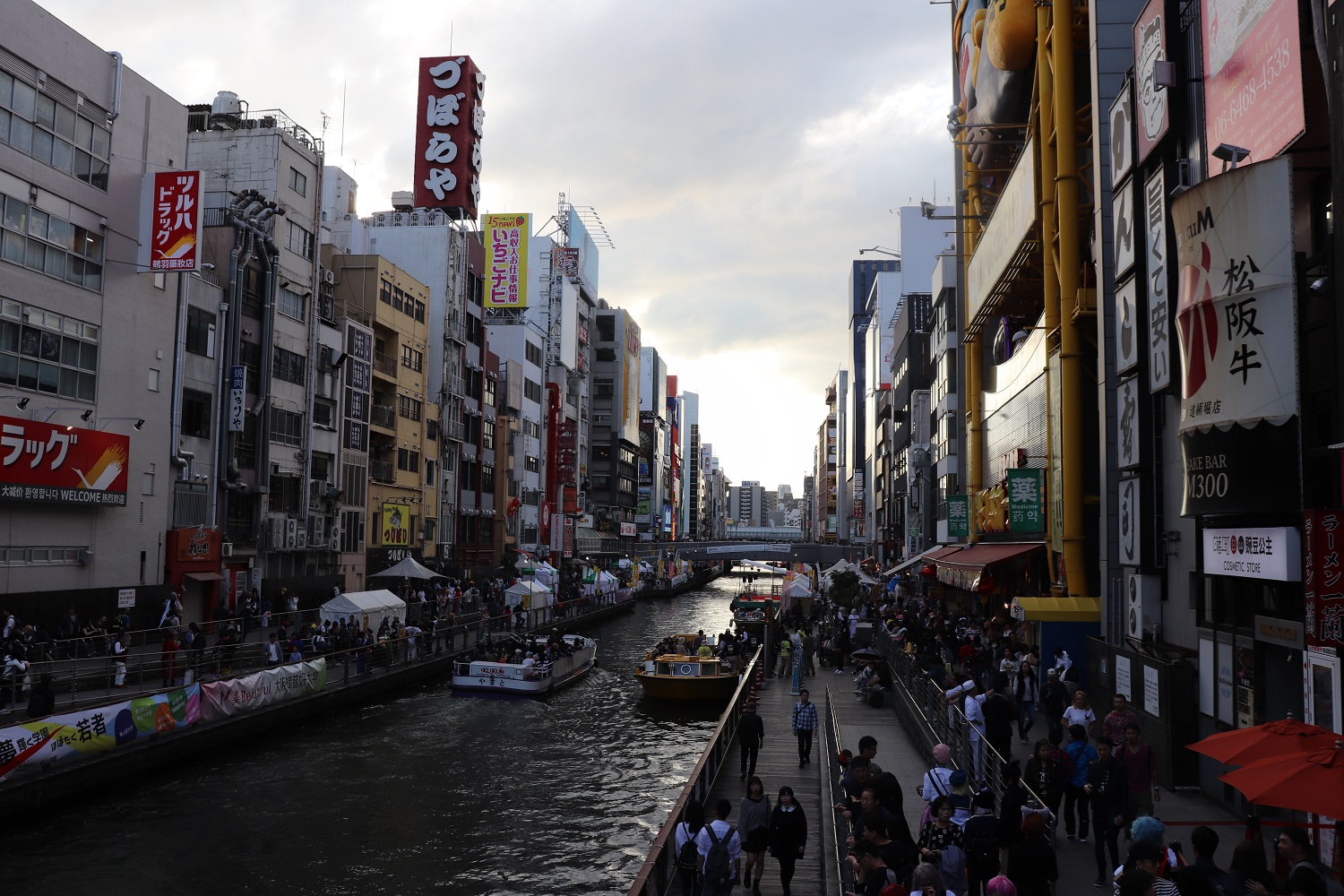 What did I actually think of Osaka? Honestly, it wasn't my cup of tea. It's a shame I didn't get to see more in Osaka, but the city itself was too tech- and seafood-centred for my tastes. The city comes alive at night but it's nothing you don't see in Tokyo, NYC, and other large cities. I would definitely go back to see more but only if I were in the area and had the time. That being said, my brother was the complete opposite. He absolutely loved the array of food you can get there and the culture surrounding it. Osaka is also like a large Shinjuku (the tech area of Tokyo) but it's not as tourist-y and has fewer scams. Osaka's definitely worth a visit, but for how long? That's up to you. I'd definitely recommend at least 2 days.
Headed to Japan? Be sure to purchase your JR Pass! We saved a ton of money by purchasing the JR Pass and got to see a lot of beautiful places in Japan.
Have you ever been to Osaka? What did you think?
Thank you for understanding that this post has affiliate links from which I receive a portion of the proceeds. This is of no additional cost to you and helps fund my blog.
Pin This for Later
Please note that this post may contain affiliate links. These are at no additional cost to you but I receive a commission if you make a purchase through the link, and the commission helps me run my blog. Thanks for your support!
Posted on Wednesday, May 8, 2019 in Destinations
Tags: asia, japan, osaka
Want to support me?
Buy me a Coffee