Exploring Thomas Jefferson's Monticello
Posted on Tuesday, May 14, 2019
Monticello is the famous home of 3rd U.S. President Thomas Jefferson. Located in Charlottesville, VA, it makes a good day trip from DC and is an essential stop for any Virginia tour. Meaning "Little Mountain," Monticello was built initially in 1768 and wasn't the product we see today until much later, in 1809. Jefferson was a creative talent so he designed the home himself, and much of it was influenced from his time abroad in France. He designed it with his own interests and experiments in mind, rather than relying on whatever was popular at the time. That's what makes it so interesting.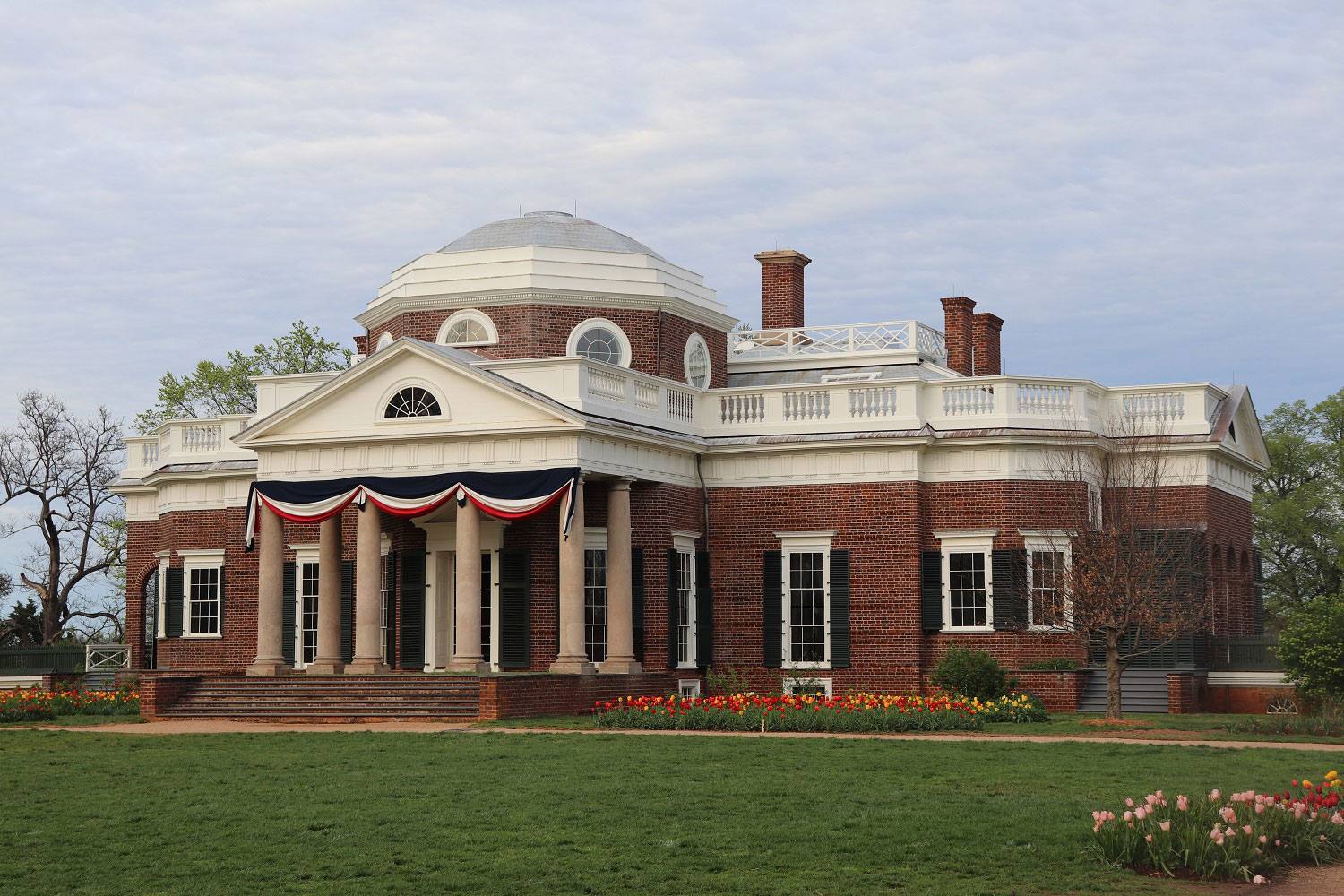 A little about Thomas Jefferson: even though T.J. is primarily known for being the 3rd President of the United States, he accomplished a lot more in his life. Politically, he wrote the Declaration of Independence and he also served as the French ambassador for a period of time. He brought a lot of design ideas back to the U.S., which can be seen in his home. He was also a man of many trades. He was an architect and academic, the founder and designer of the University of Virginia. He was a collector, and much of his eclectic collection can also be seen in his home. You can also see some of the products he designed in his home, as he was also an inventor. He did some fascinating things in his lifetime.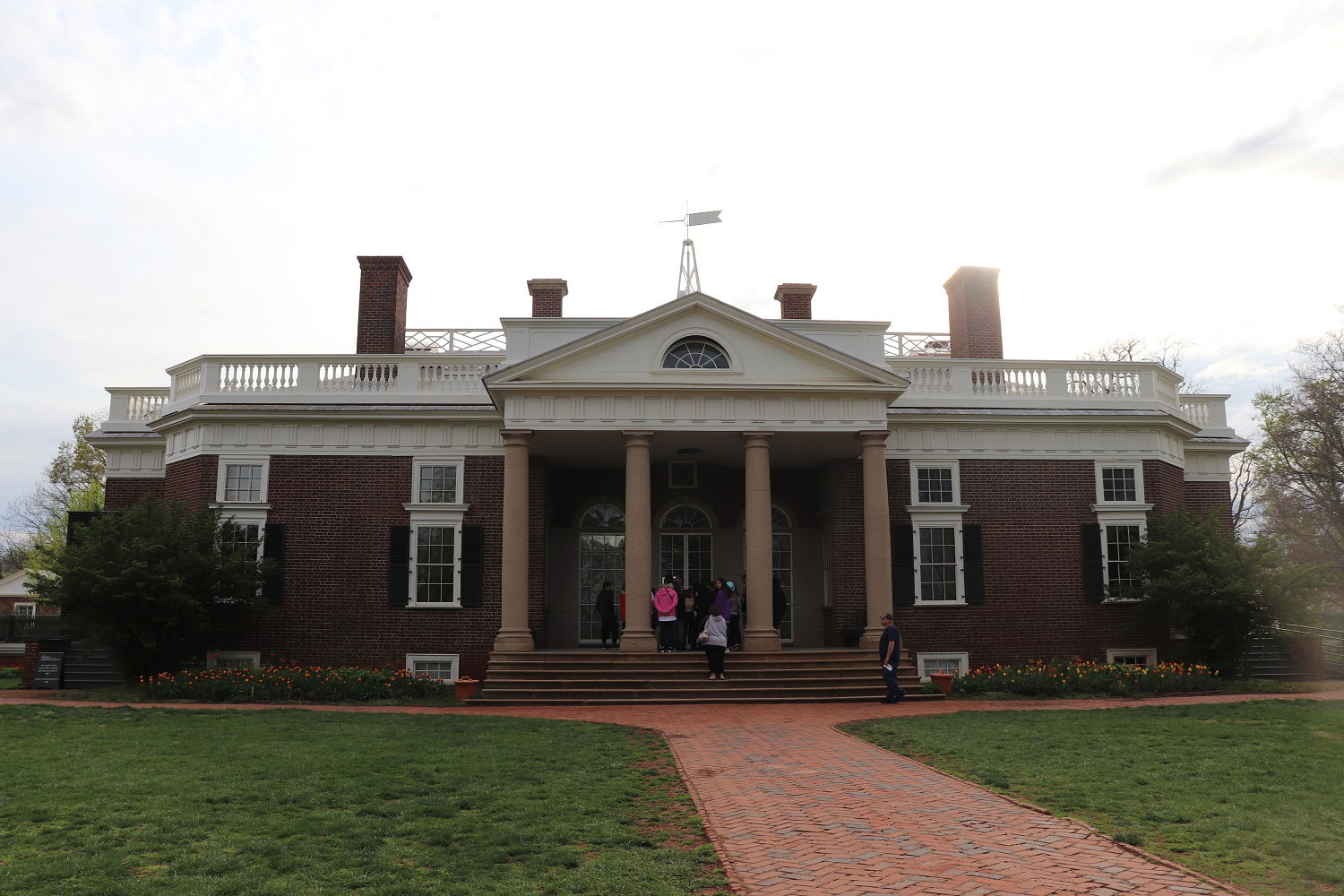 The home itself is a unique style primarily called "Jeffersonian," and it's really a hodgepodge of the styles Jefferson liked. What's most notable about the home is that it's three stories tall but it's designed to look like it's only one story. However you can see more about Jefferson and his interesting life on the inside, where you can see the collection of things he bought, brought to his home, and made. You can see some cool architectural elements such as his bed cove which has a dressing room on one side and an office on another. The top story, the observatory, is not like we see today but was indicative of a scientifically-fascinated man back in the early days of the U.S. What's cool about touring Monticello is that you learn not only about Jefferson but about some unique elements of design and post-revolutionary life.
But what's great about Monticello is that it's so intimate with its creator. A lot of old houses and buildings are more standard or exemplary but Monticello is much more personalised.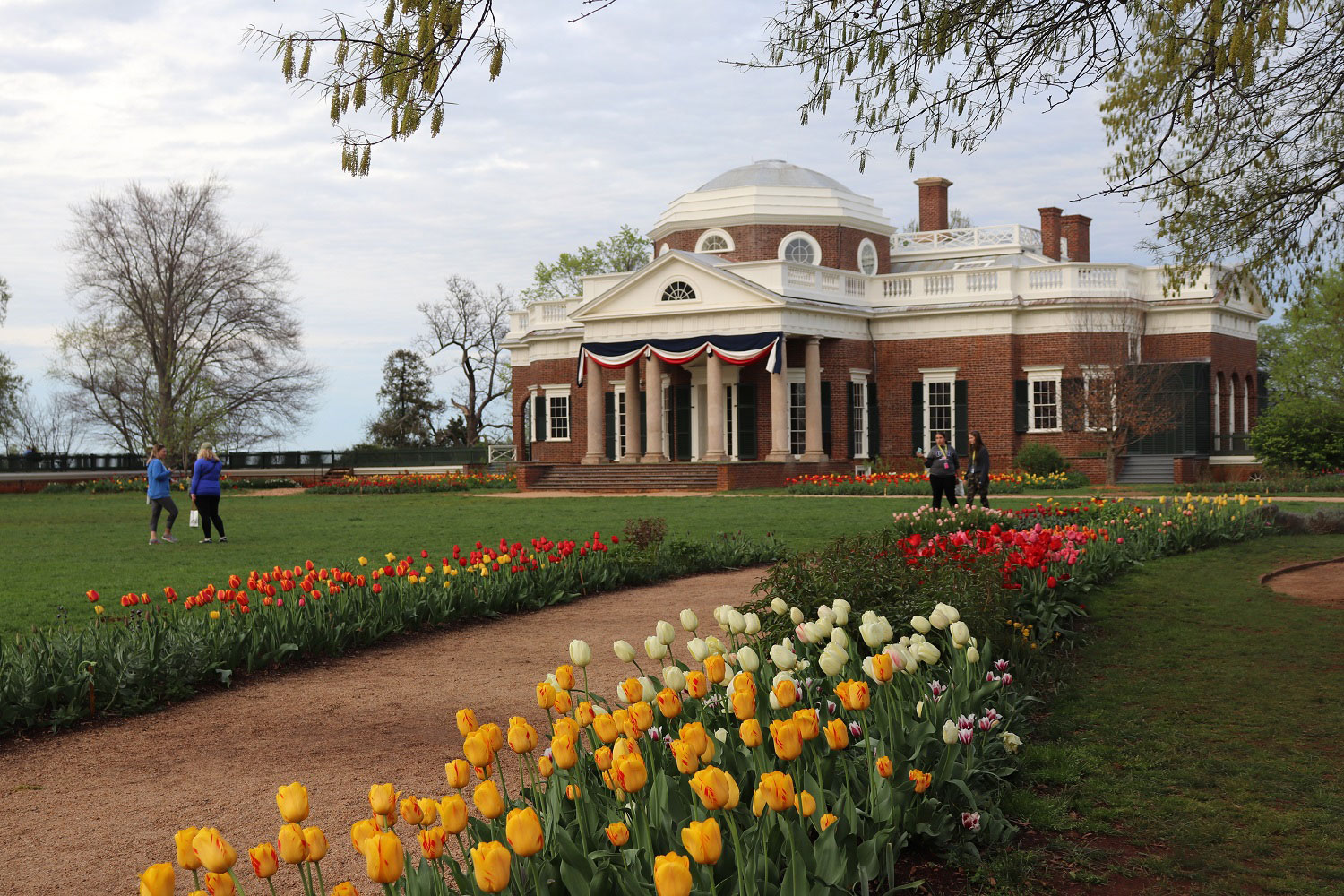 It is also, of course, quite beautiful inside. Because of our negative history with royalty, early presidents didn't have homes that were extremely fancy. Still, Monticello's use of colour and balancing space makes a home that's still beautiful by today's standards.
Monticello also has a lot of ground surrounding it. What's spectacular about the site is the views, which overlook the nearby mountains. Currently, you can see some of the slave quarters and the "working rooms." There's also flower gardens, places where they grow crops and grapes, as well a graveyard where you can see Jefferson's grave. Originally, the estate had several buildings where people would make goods, like with iron and wood, but much of that is no longer standing.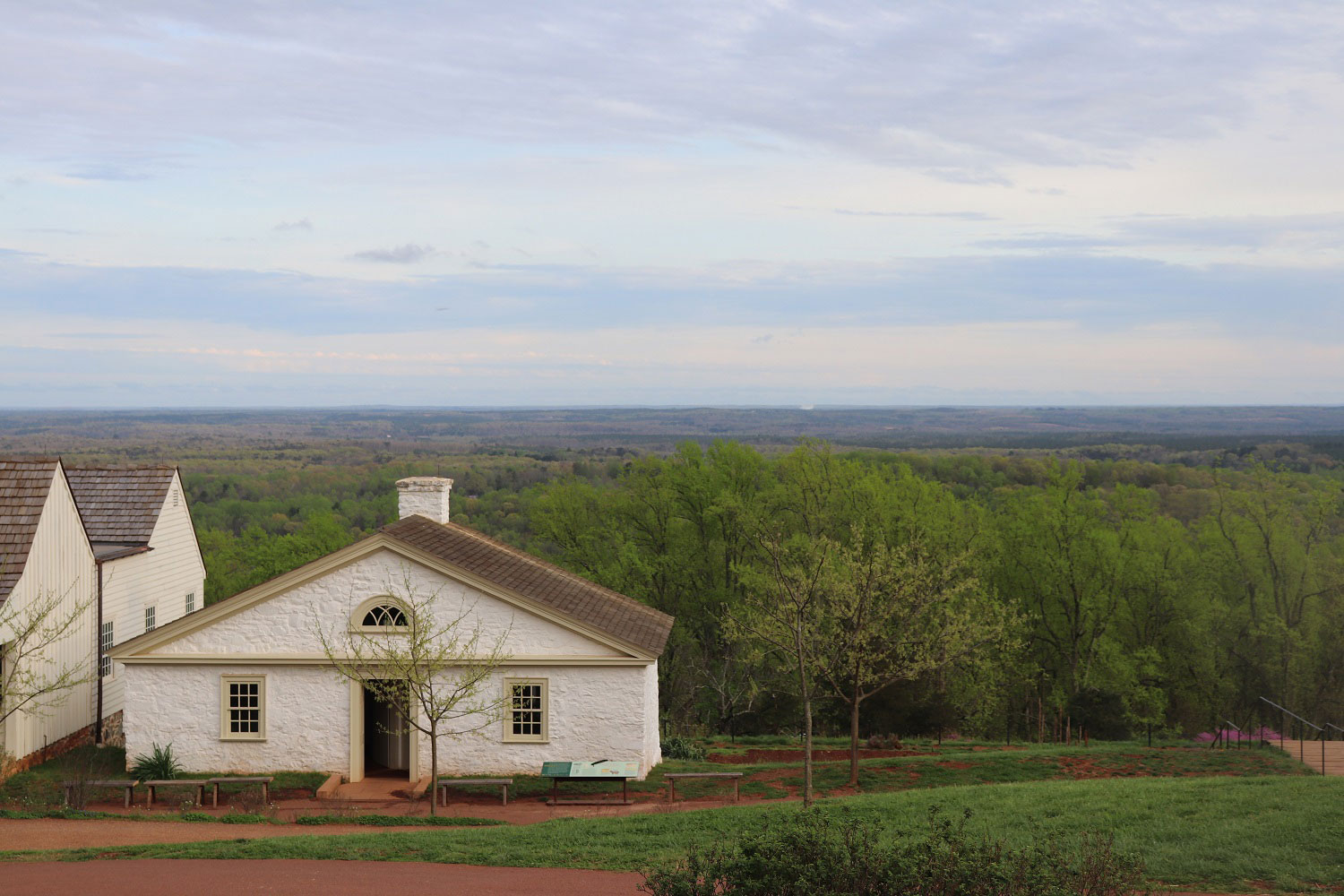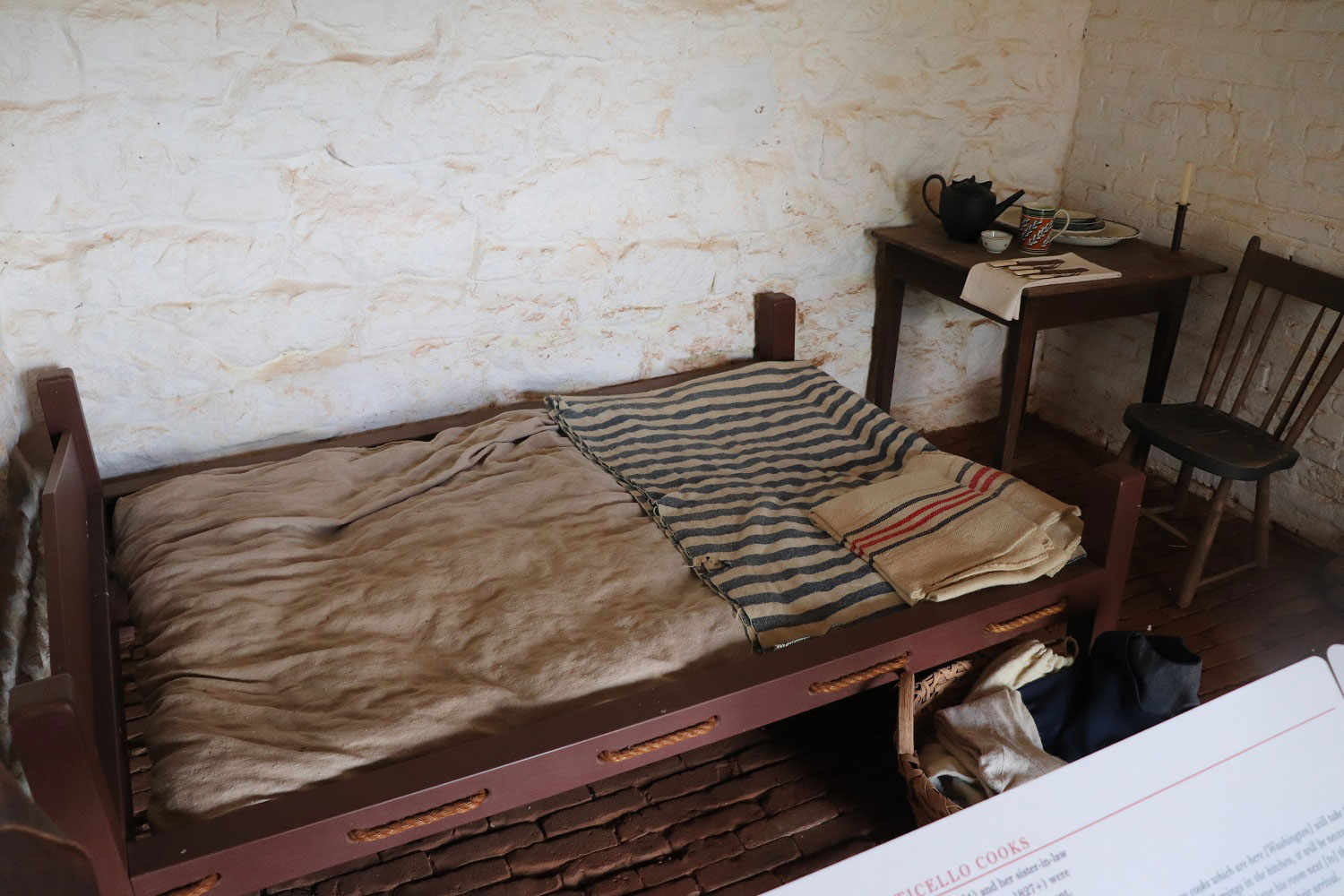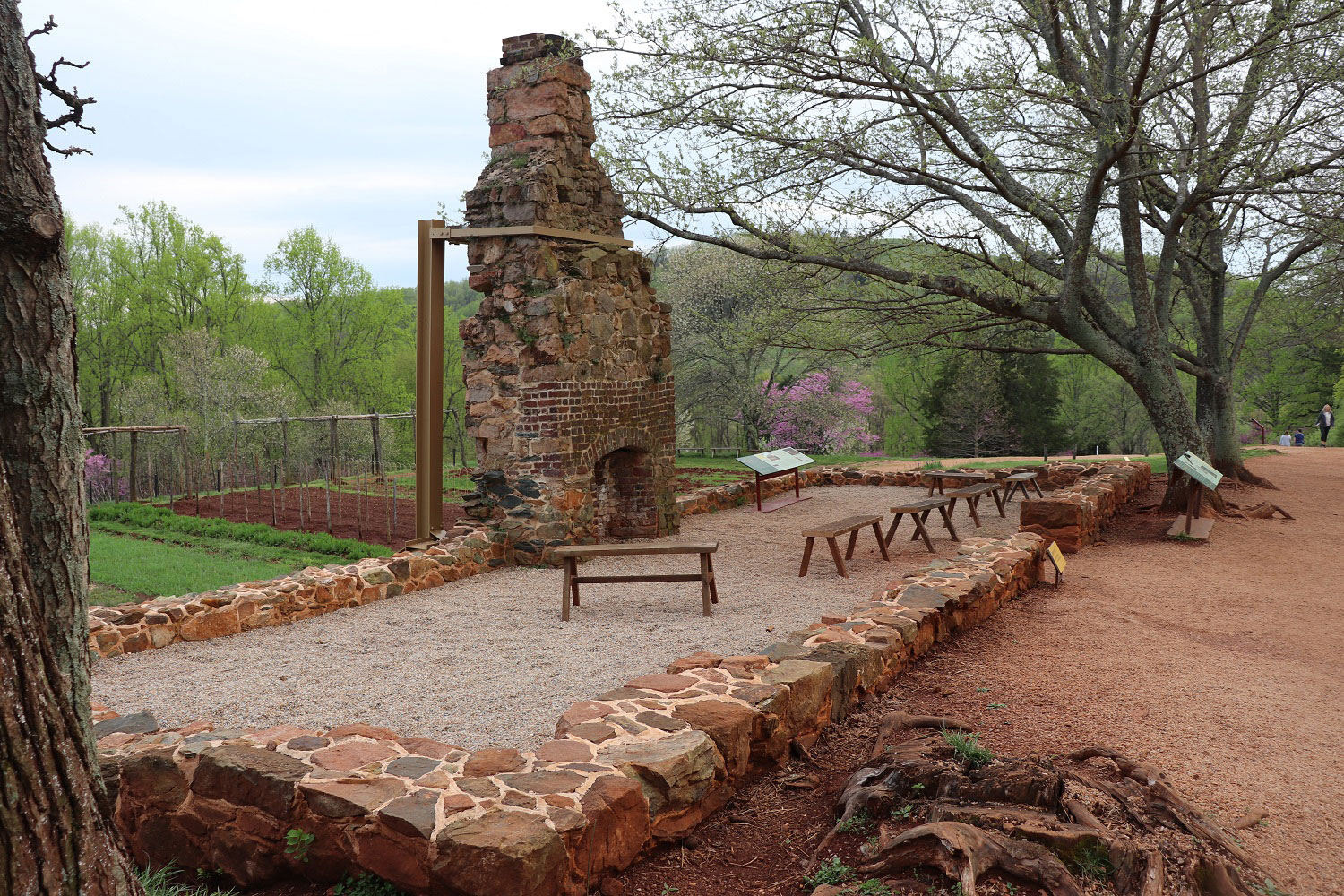 Jefferson did have a vineyard and the estate does grow its own wine and cider. The cider is fine but even Jefferson himself said that Virginia wine is not that great.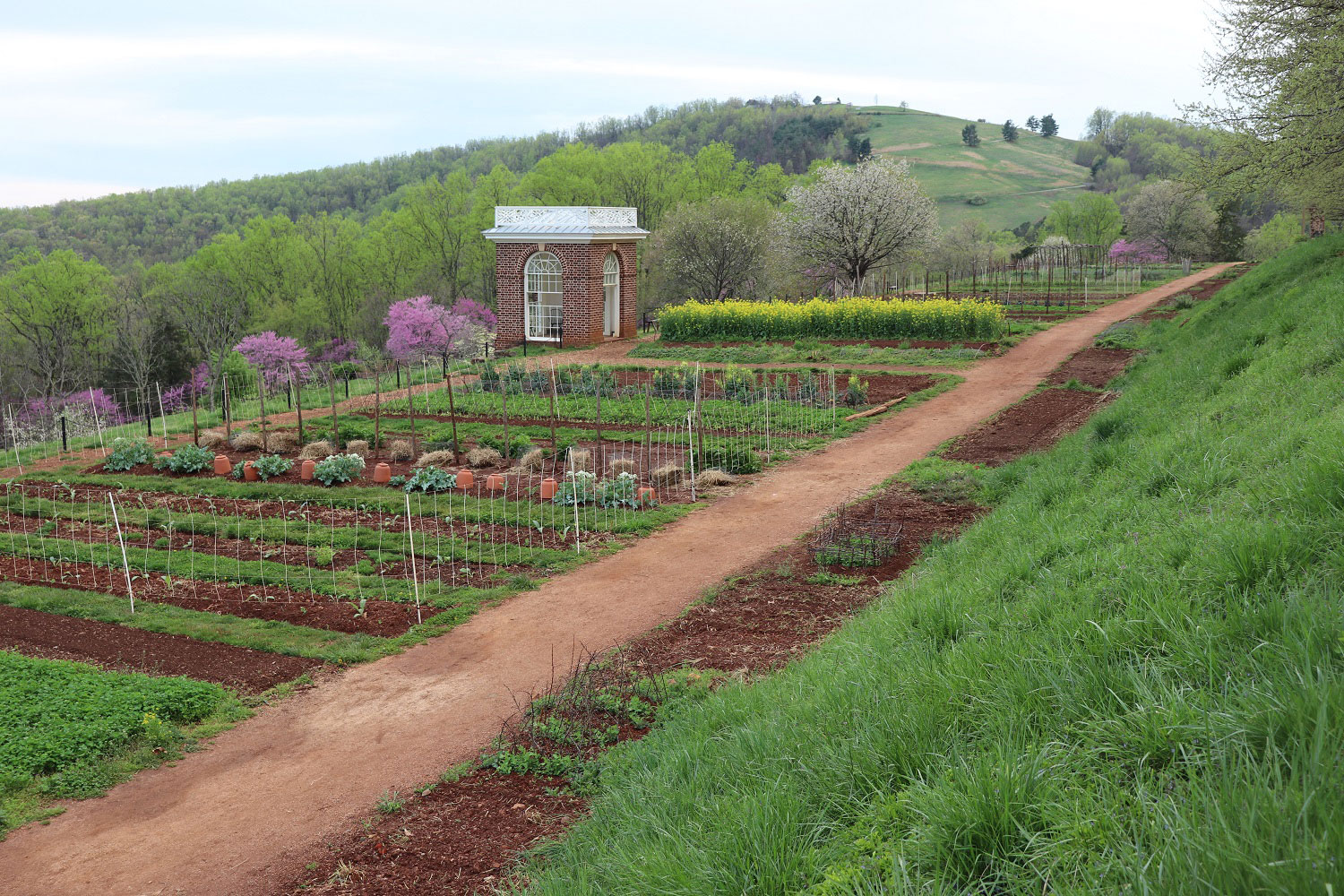 At the visitor's centre, they have a museum where you can learn more about Thomas Jefferson.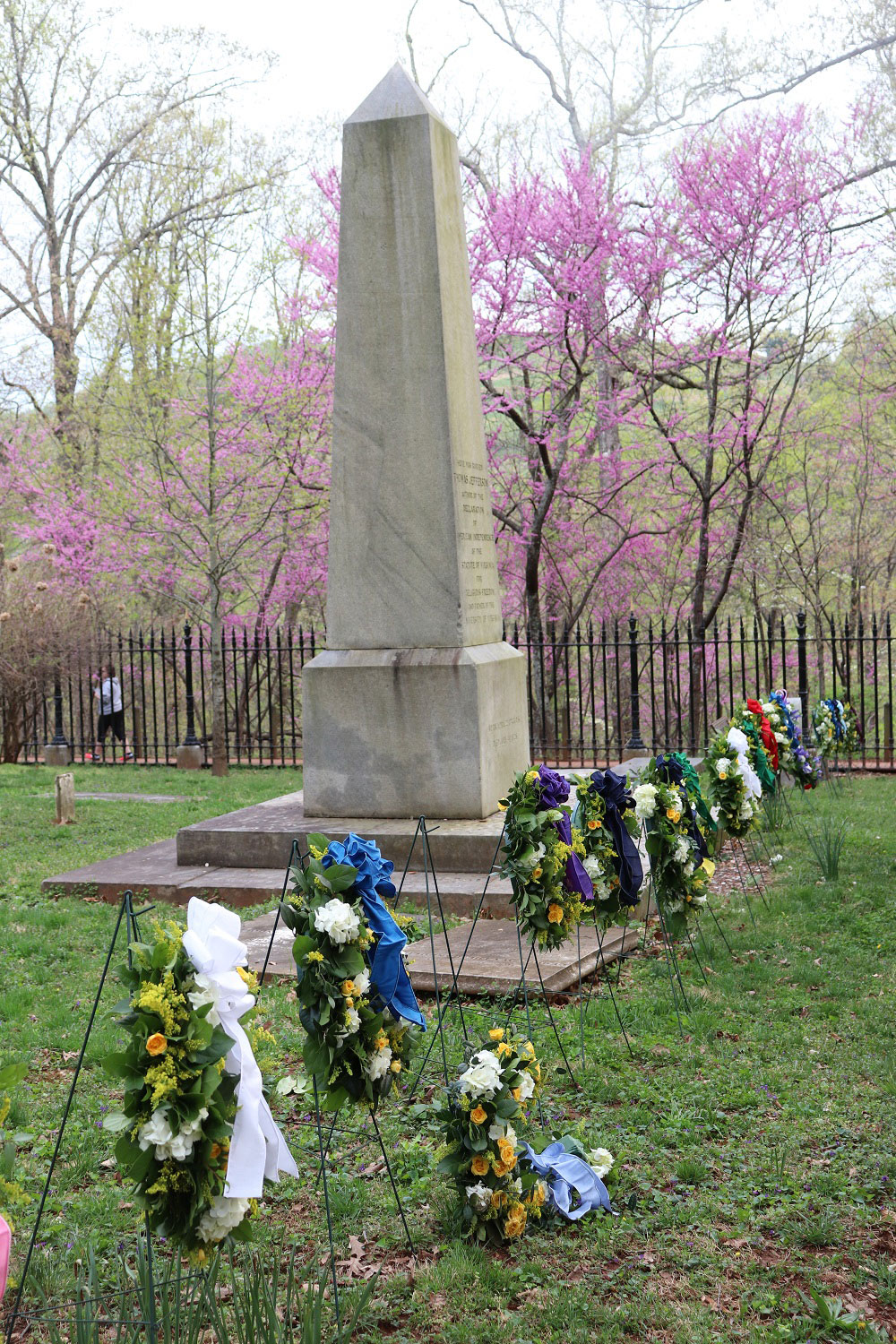 I don't think Monticello does a great job of slave reparations. They do have an exhibit on Sally Hemmings, the enslaved woman whom Jefferson impregnated. They are building a small monument to the people who were enslaved under Jefferson. But it stops there. I've said it before and I'll say it again: there's nothing wrong with owning responsibility for both the good things Jefferson did as well as the bad things. It's an interesting house and Jefferson was an interesting man, but that doesn't mean you need to bury the awful things he partook in. I mean, they could at least make the monument bigger. It looks like it's going to be bench-sized.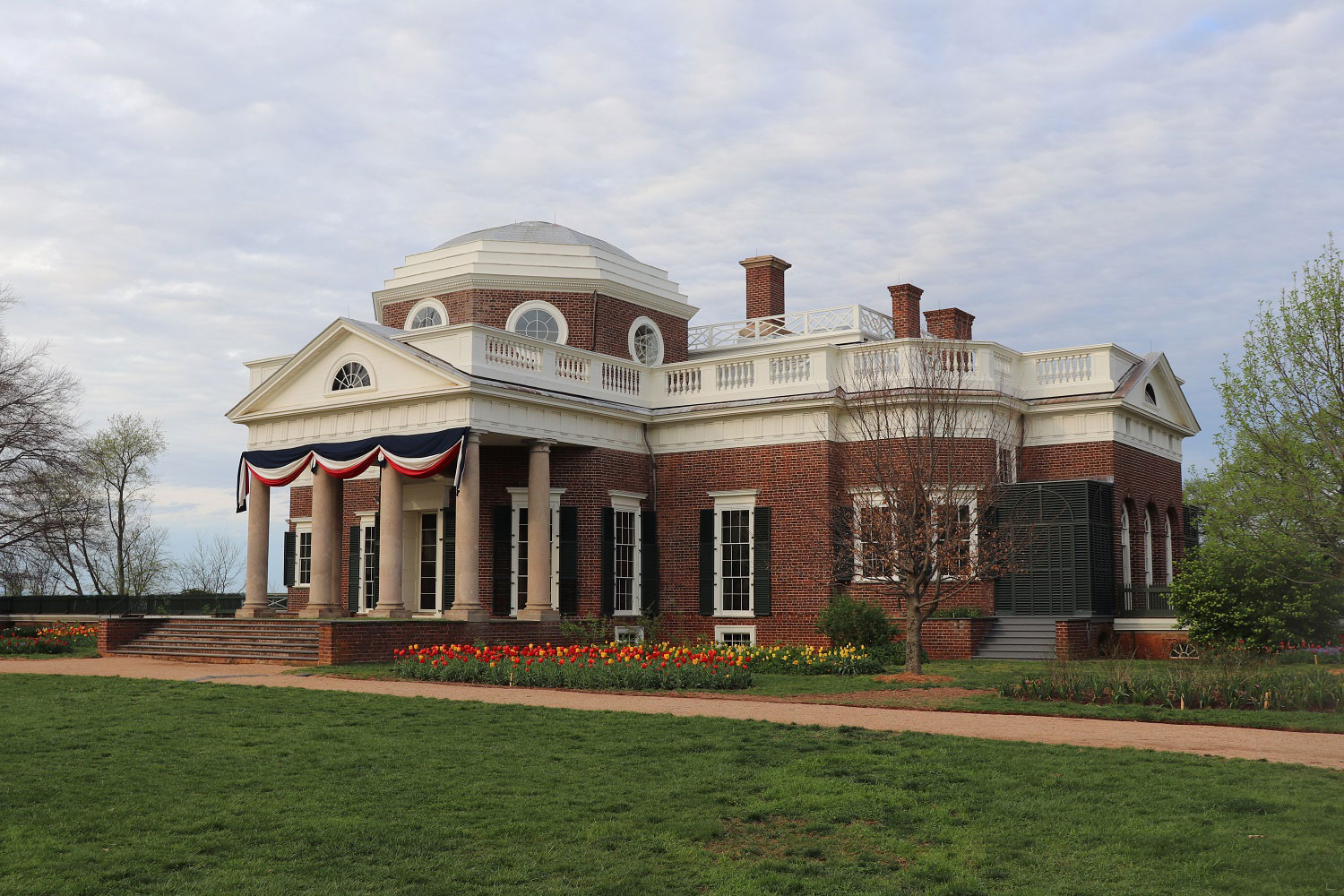 That being said, I think Monticello is such a unique place. With the town of Charlottesville so cute and lively, it makes a great day trip or a stop on a tour around the area. I'd definitely recommend it and hope that you learn something fascinating on your visit.
Pin This or Later
Please note that this post may contain affiliate links. These are at no additional cost to you but I receive a commission if you make a purchase through the link, and the commission helps me run my blog. Thanks for your support!
Tags:
north america
,
united states
,
virginia
Want to support me?
Buy me a Coffee