Poland Is Underrated – Here Are 7 Reasons You Should Visit
Originally published on Monday, June 24, 2019
It was time to tell my friends and family about my next destination, and I told them: I'm going to Poland!
Poland? Why Poland? Yes, my ancestors are from there, but it wasn't an ancestry type of trip. So why'd I choose Poland?
Well, I thought, why not? Actually, I was inspired by so many of my friends who'd gone to Poland. Mainly they went for Auschwitz and then went to Krakow and Warsaw. But there was something that drew me to the destination. It looked so beautiful, and I wanted to go someplace in the central-northern Europe region. So even though I had an entire world of a bucket list to choose from, I chose Poland.
I actually ended up really enjoying my time there. And though I know it's not the hottest destination, it was so weird that I was the only foreigner in so many of the attractions I went to. (Or at least the only one who didn't speak Polish, so I'll just assume that means foreigner.) Really, the lack of other non-Polish travellers was quite surprising. I feel Poland is a destination that many people would enjoy but they just haven't thought about it.
So here are seven different reasons you should put Poland on your bucket list.
It's Cheap AF
Seriously! Right now the Polish Zloty is about 25 cents in USD. And there's no inflation of prices – you can get a meal for under 40PLN easily. Yes – roughly $10. Many of the meals I had were about 20-35PLN. And it's not like you need to find a guidebook of places to go on the cheap; almost every place is super affordable, so you can just walk around and find something. So find a cheap flight to Poland, get an inexpensive hostel or hotel, and you can rest assured that you won't spend much per day on food. Easy budget destination.
Also, museums and activities vary in price from 4-25PLN, which is still about $1-6. You can get a lot for your money.
I kept stopping in different places to eat and drink because it was so cheap. Usually I have to skip meals when I travel so I treated myself to more food. Which brings me to my next point…
The Food is Amazing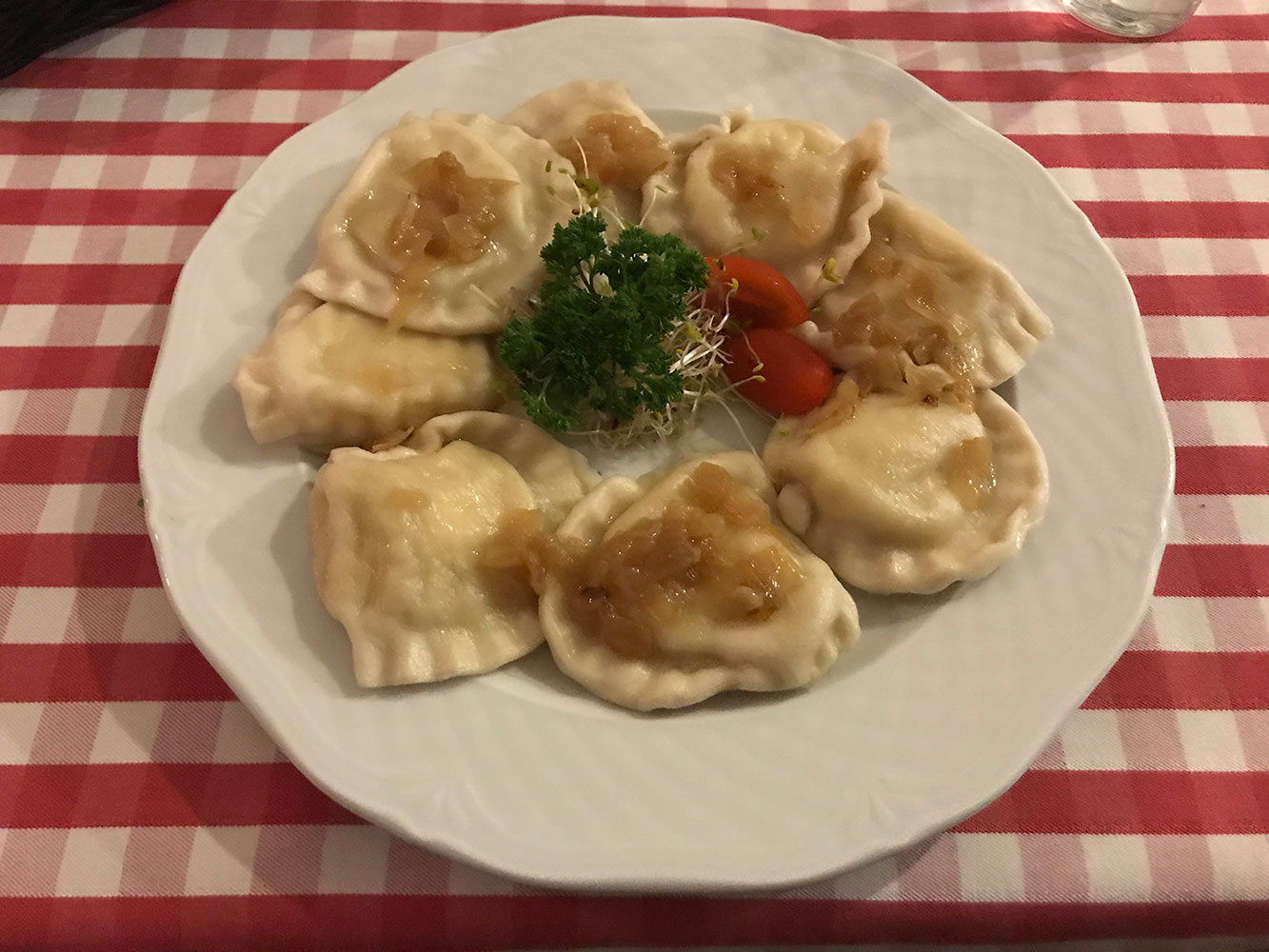 In all honesty, the food I had was either hit or miss. I had some less than great meals, but I also had some amazing food. Pierogi is the staple Polish food and you can try all kinds, including dessert pierogi with fruit. Don't go to Poland without trying the pierogi! The best pierogi I've ever had was as Zachcianek in Warsaw.
Poles also have a lot of Russian influence in their cuisine and you can get a variety of Russian desserts and entrees. Aside from that, they have cuisines from all over the world.
They're also huge on vegetarian and vegan cuisine, and I was able to eat a lot. I found a lot of burger places that had different styles of veggie burgers that I hadn't tasted before so that was really exciting for me. If you go, ask a local where the best places to eat are to ensure you get to eat at the best restaurants.
Also be sure to go to a "milk bar," which is like a Polish cafe. It's another part of Polish culture.
There's Lots of History in Poland
Every place has its fair share of history, and Poland is no exception. It's interesting because it's had a history of independence as well as being conquered under other regimes, so the most recent centuries have some more complication to them for Poland than say a place like Paris. In turn, there's a lot of cultural exchange from countries like Germany and Russia. They have a lot of information and museums available to find out more about Poland's past.
What I find incredible though is how much they've held onto their history, and rebuilt it. Warsaw is nicknamed the Phoenix City because the old town was completely rebuilt after WWII. (And very well done, too – the resemblances between Old Town today and a painting from the 1700s are uncanny!) However a lot of cities in Poland are like that. Take for instance Gdansk, which was also completely destroyed. It was also completely rebuilt. I find that so inspiring and touching, that those in Poland held onto their architectural heritage as they did.
There's a Lot to Do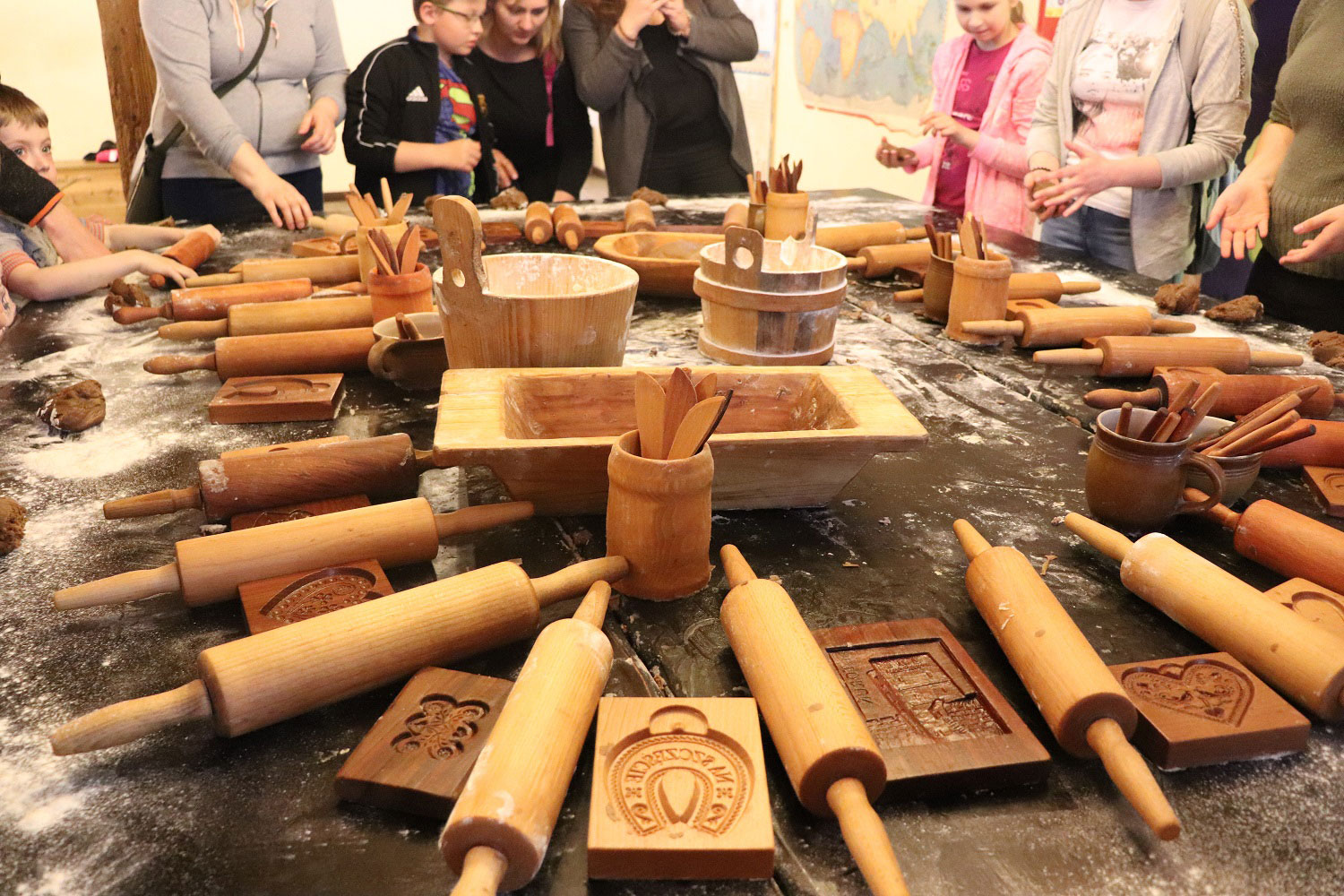 Baking gingerbread in Torun.
If you like cities, Poland has a lot of them. Warsaw is humungous, and Krakow is also fairly large. You can also visit cities like Gdansk, Poznan, Wroclaw, Torun, Lodz, Lublin, etc. The cities I went to had a number of museums to visit, excellent food and drinks to try, and of course nightlife. You can also visit gems like Malbork Castle and Wieliczka Salt Mine.
There's also a lot of nature – Sopot has a famous beach, and there are lots of national parks to find throughout the country. Whatever you want to do on your trip, you can probably do so in Poland.
Poles Are Great
Polish people are very relaxed. Customs and culture can be confusing in another country, but Poles are very kind and understanding if you're not really sure of what to do. They're kind and always willing to help out if they can. (Granted that they are not friendly, so they will not come up to you for a chat or anything. But they are kind.)
What's more is you can feel that you and your belongings are safe in Poland, more so than a more aggressive country. They also don't catcall, which is great for us ladies.
You Can Learn a New Language
One downside of visiting Poland is that not many people speak English conversationally, at least in my experience. I think a lot of people I met were also shy about their English. The upside is that you get immersed into their language. Polish isn't the most useful language but it's always nice to learn something new. Without even trying, I was able to learn a few new words such as lody (ice cream), rynek (marketplace), and szekolade (chocolate – of course!). If you really put in the effort, you could probably learn a lot more and have conversations with people.
(Also, you can of course come across Poles and other travellers who speak English well.)
It's a Beautiful Country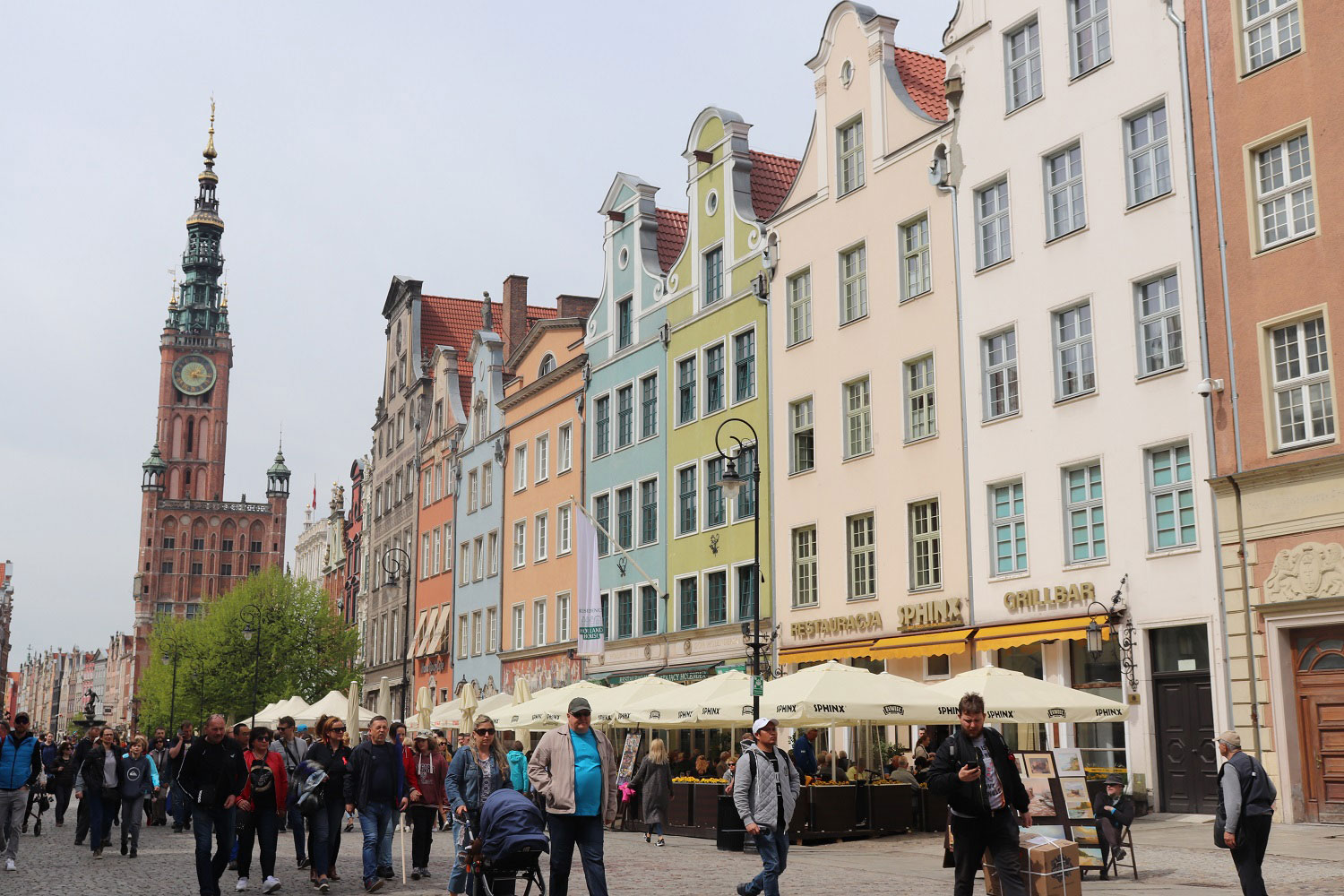 Poland is gorgeous! The cities I visited are so beautiful and Polish architecture and design is very humble but lovely. It's also one of the most colourful countries (literally) I've visited, with a rainbow of colours decorating their revived cities.
Of course, when you visit a country and the people are great, the food is good, and you're able to learn a lot, it becomes all the more enchanting. I enjoyed my time in Poland and I truly think it's an underrated destination. If you're looking for a great European escape without all the tourists, it's a fantastic choice.
Have you ever been to Poland? What did you think?
Also be sure to read my blog posts on Poland which include travel guides to different cities.
Pin This for Later
Please note that this post may contain affiliate links. These are at no additional cost to you but I receive a commission if you make a purchase through the link, and the commission helps me run my blog. Thanks for your support!
Tags:
europe
,
poland
Sharing is Caring
Want to support me?
Buy me a Coffee