Things to Do in Dublin: from Vikings to Oscar Wilde
Originally published on Sunday, July 28, 2019
I first went to Dublin several years ago but I didn't know much about it. I'd never heard about the great things to do and see in Dublin, so I only got a day there and assumed it wouldn't be my cup of tea. I was so wrong. Dublin is a great city and deserves several days to explore, which is why I recently went back to properly see the Irish capital.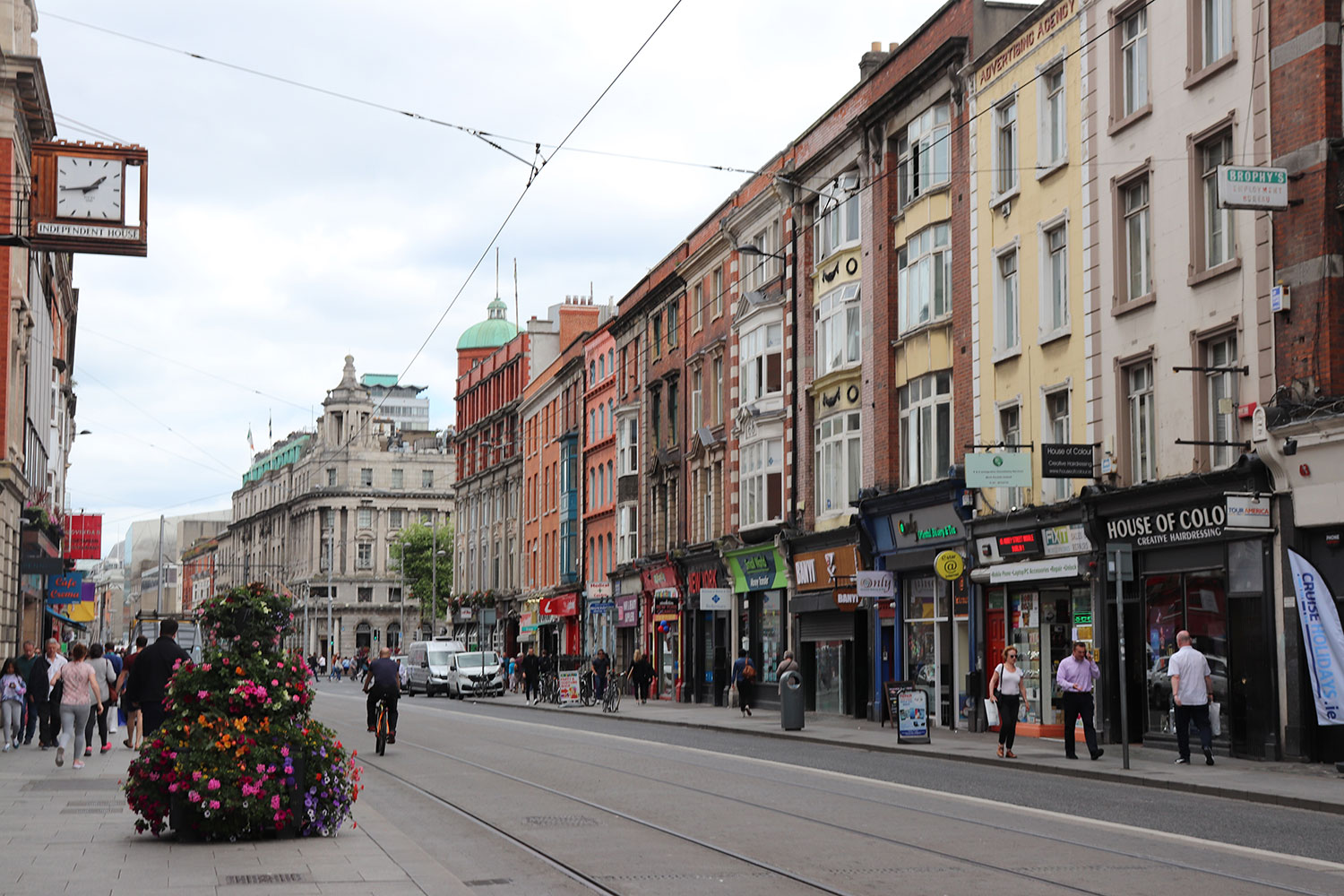 Dublin's History
Of course, Dublin dates back to the days of the Vikings and was founded by the group of wanderers in the 9th century. It still retains its Viking name of Dubh Linn (Black Pool). It took only 2-300 years for the town to convert to Christianity and become a major city in Ireland. It also fell under Norman rule and subsequently, English rule, as the result of sacking over the next few centuries. Dublin was sacked often but always rebuilt. In the 18th century, Dublin grew to be the British Empire's second largest city and made significant changes to the infrastructure and architecture which make up a big part of Dublin today.
Of course, not all of Dublin's history is very old. It was a centre of political activity and fighting during the War of Independence. Much of that fighting happened on St. Stephen's Green. When Ireland gained independence in 1921, Dublin was named its capital. Today it holds about one-fourth of Ireland's entire population.
Things to Do in Dublin
Dublin's roots date back to the Vikings and a lot of what you see today is a mix of medieval and Georgian, when the Irish were occupied by the English. Though the city overall isn't incredible to look at, it is filled with beautiful gems. It's also filled with culture.
One highlight of Dublin is Trinity College, founded by Queen Elizabeth I in 1592. There, they have housed the Book of Kells, Ireland's most famous artwork. Seeing the Book of Kells also grants you admission to the Trinity College Library, which is named one of the most beautiful libraries in the world. It is quite stunning in person, and you can also see the oldest surviving harp in Ireland (the harp is the national symbol of the Irish). If you can do only one thing in Dublin, I'd recommend this.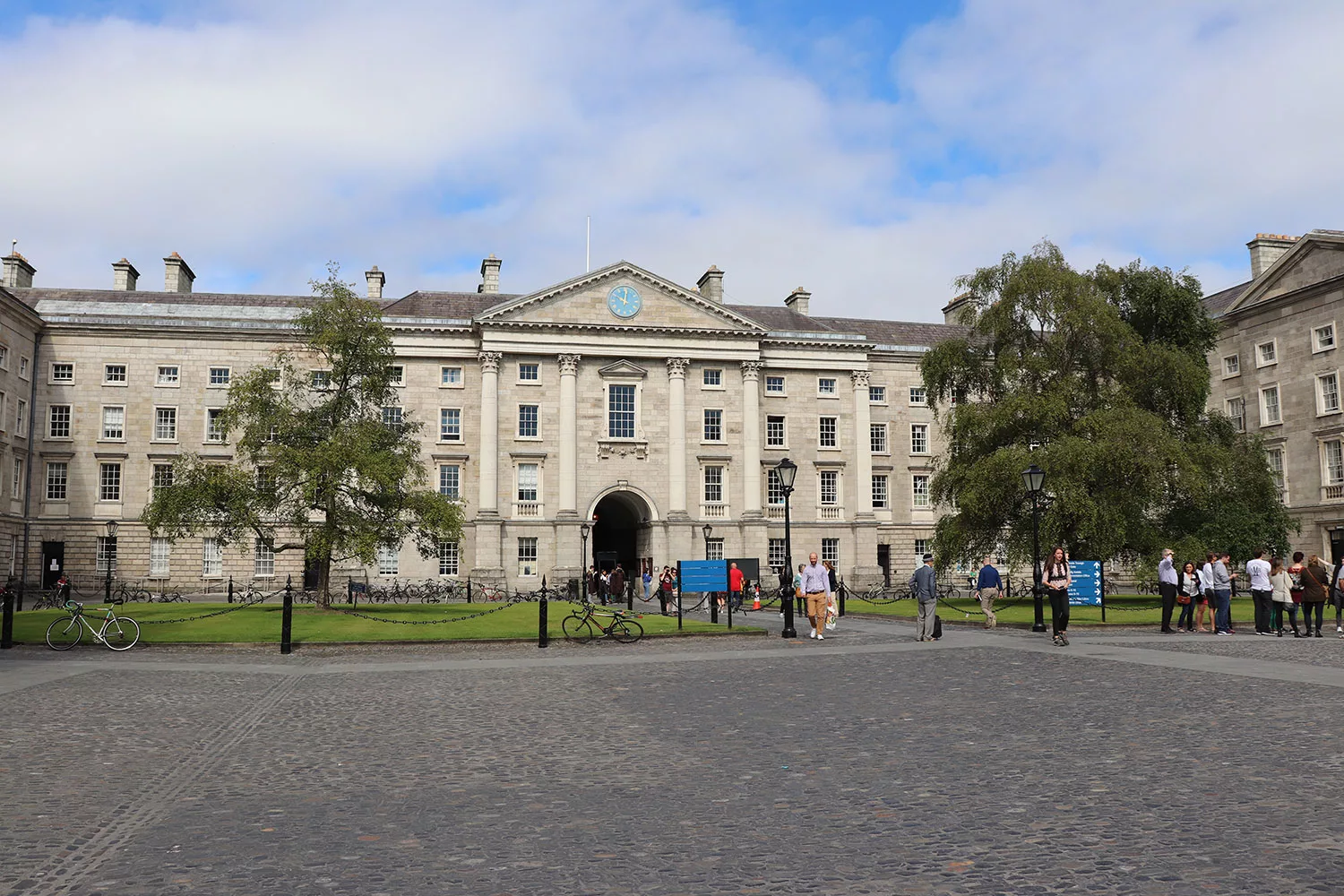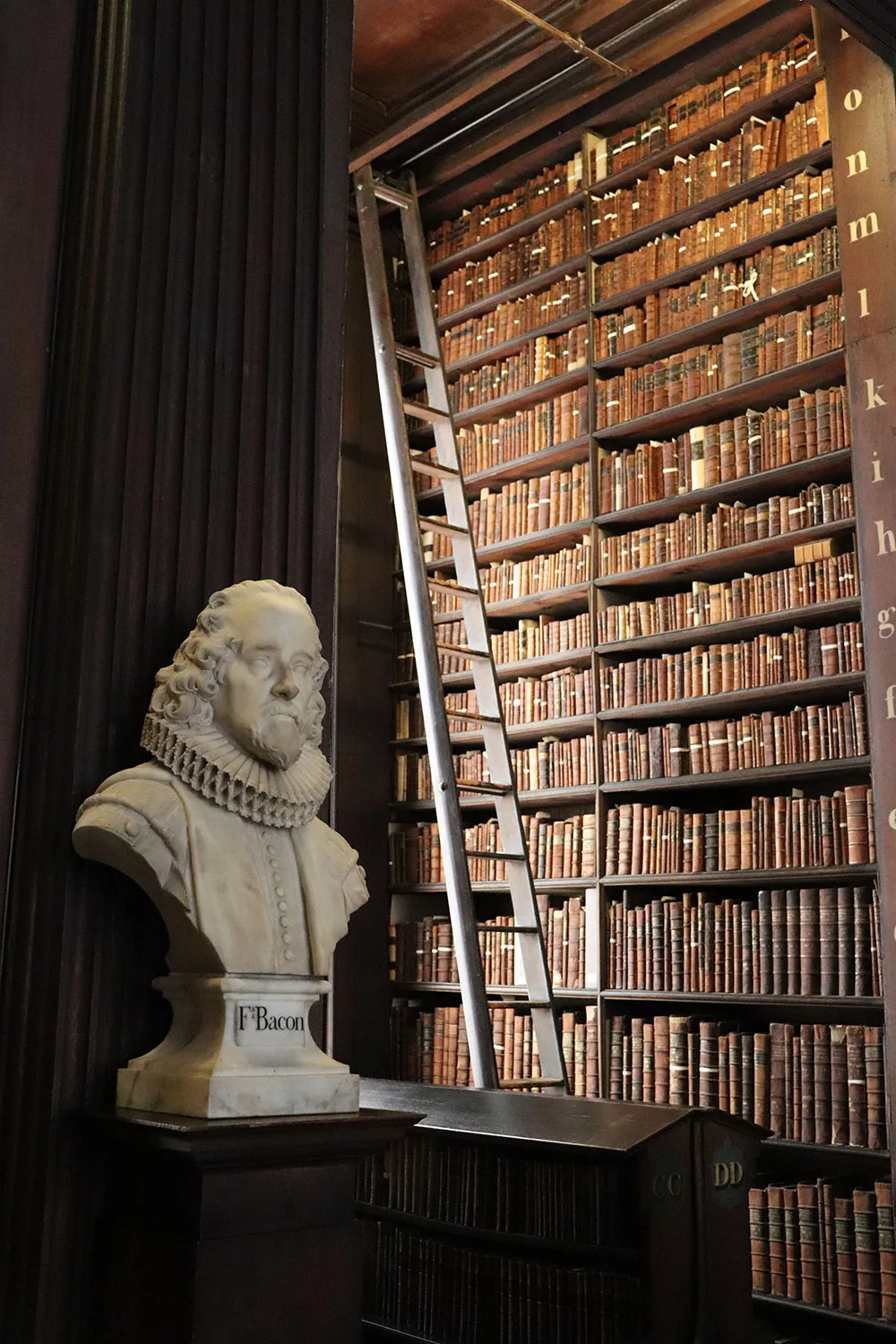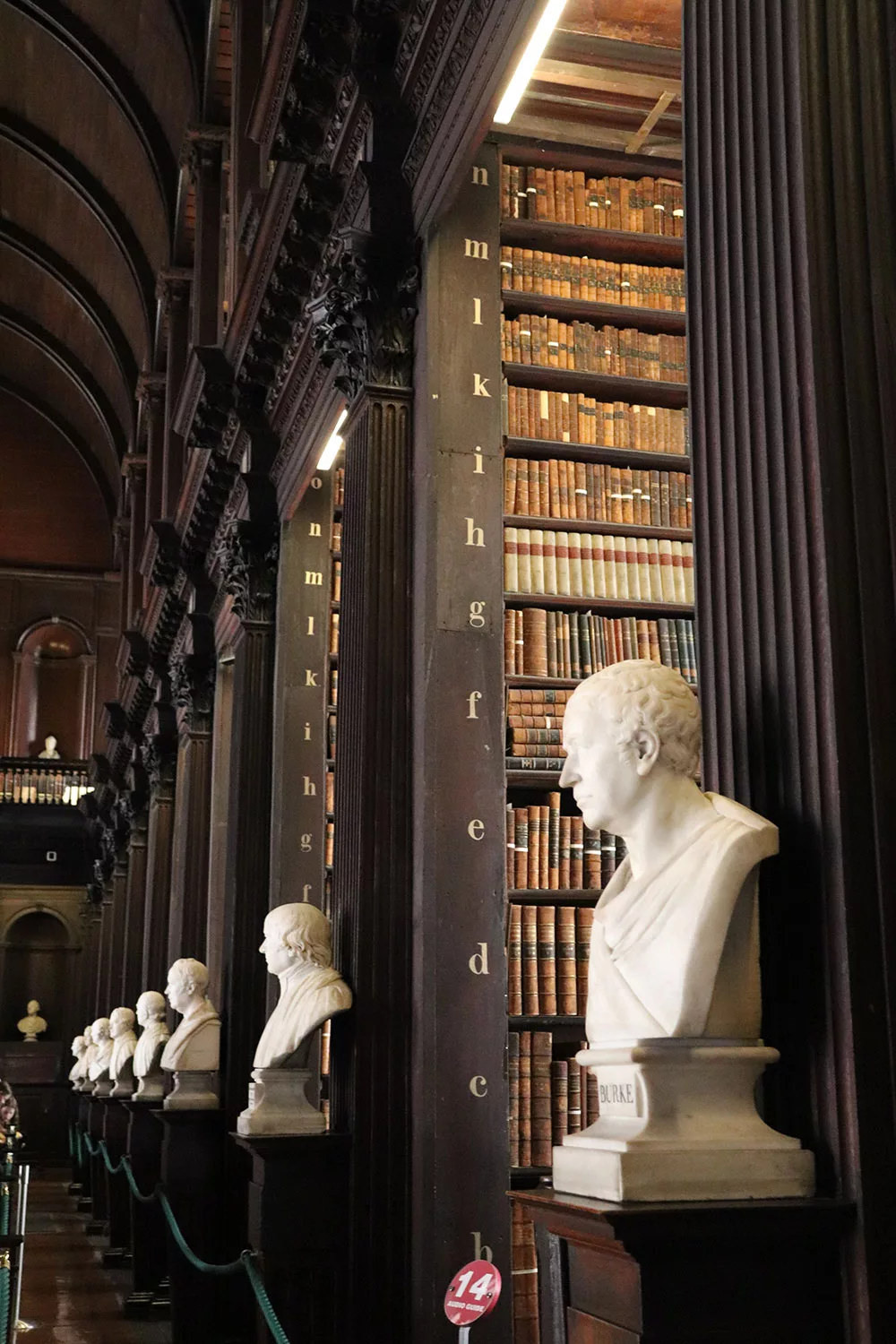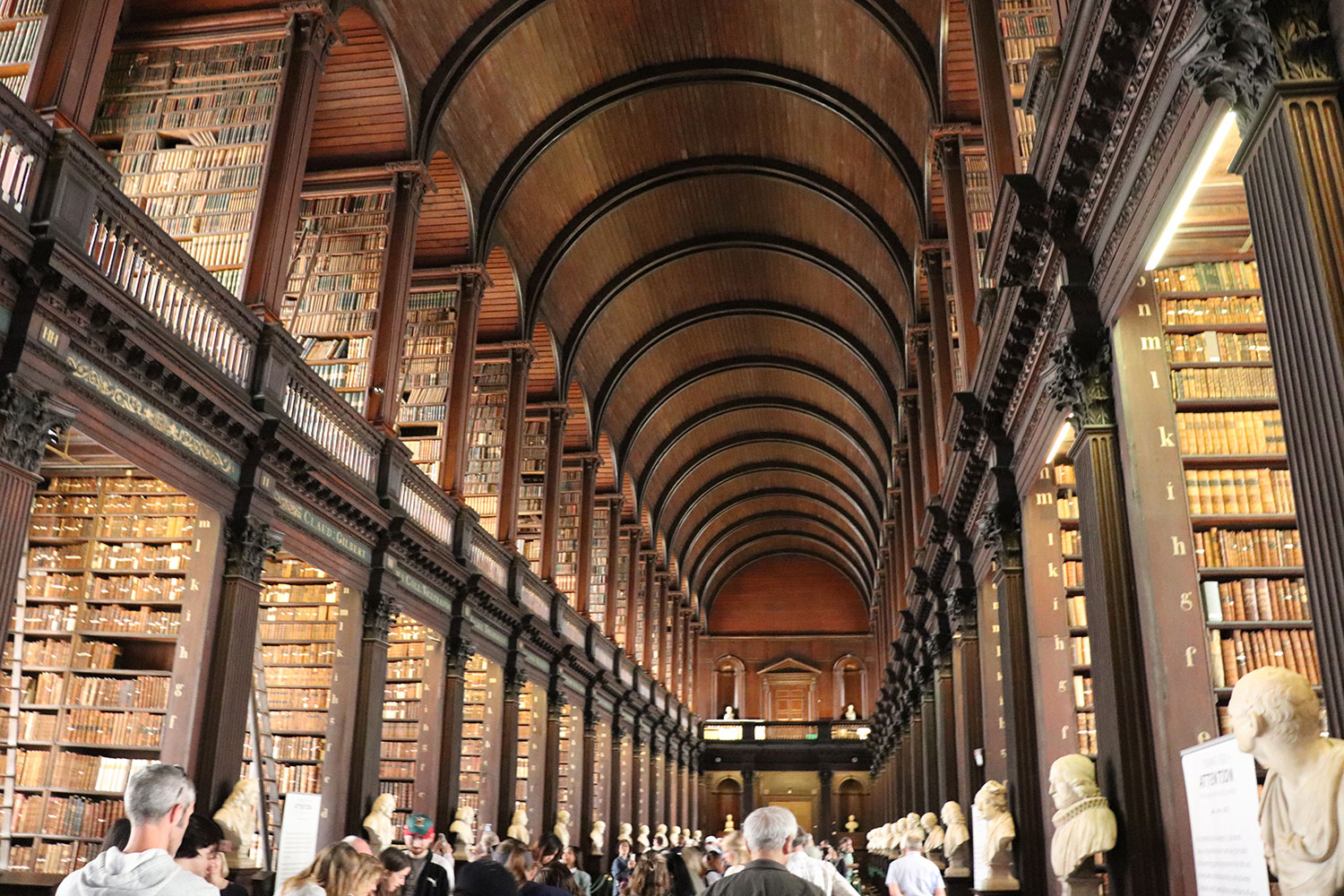 You can also pay a visit to Dublin Castle, which has obviously played an important role in Irish history. It was started as the seat of English and British rule in Ireland in 1204 and served that purpose for centuries after. A fire destroyed much of the castle in 1684 which is why it's varied in archaeological style. You can see the medieval section, the State Rooms, or both. We opted to see the State Rooms, but we weren't incredibly impressed. However you can see the room in which the Irish president is inaugurated. To save money, I'd recommend giving this a miss.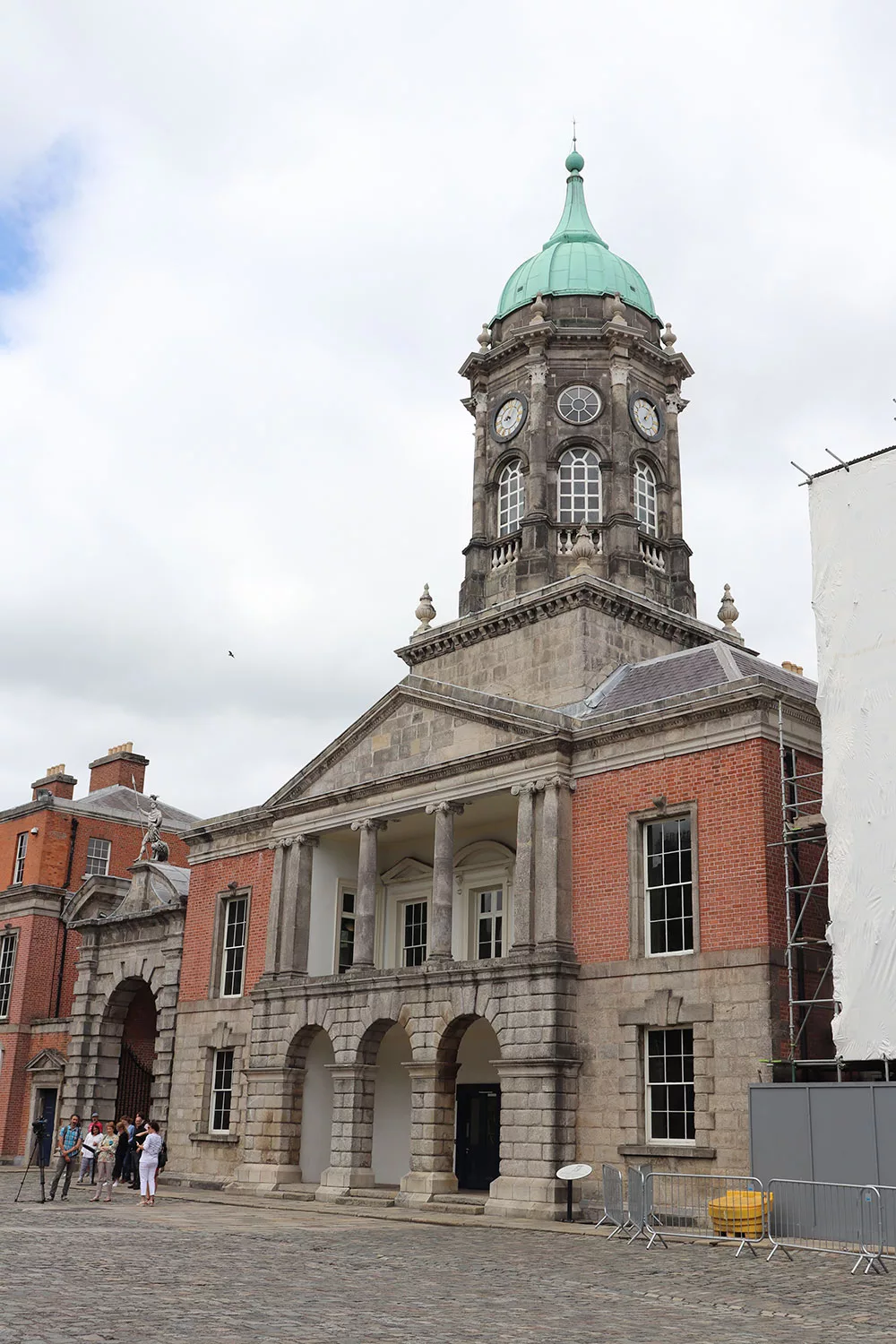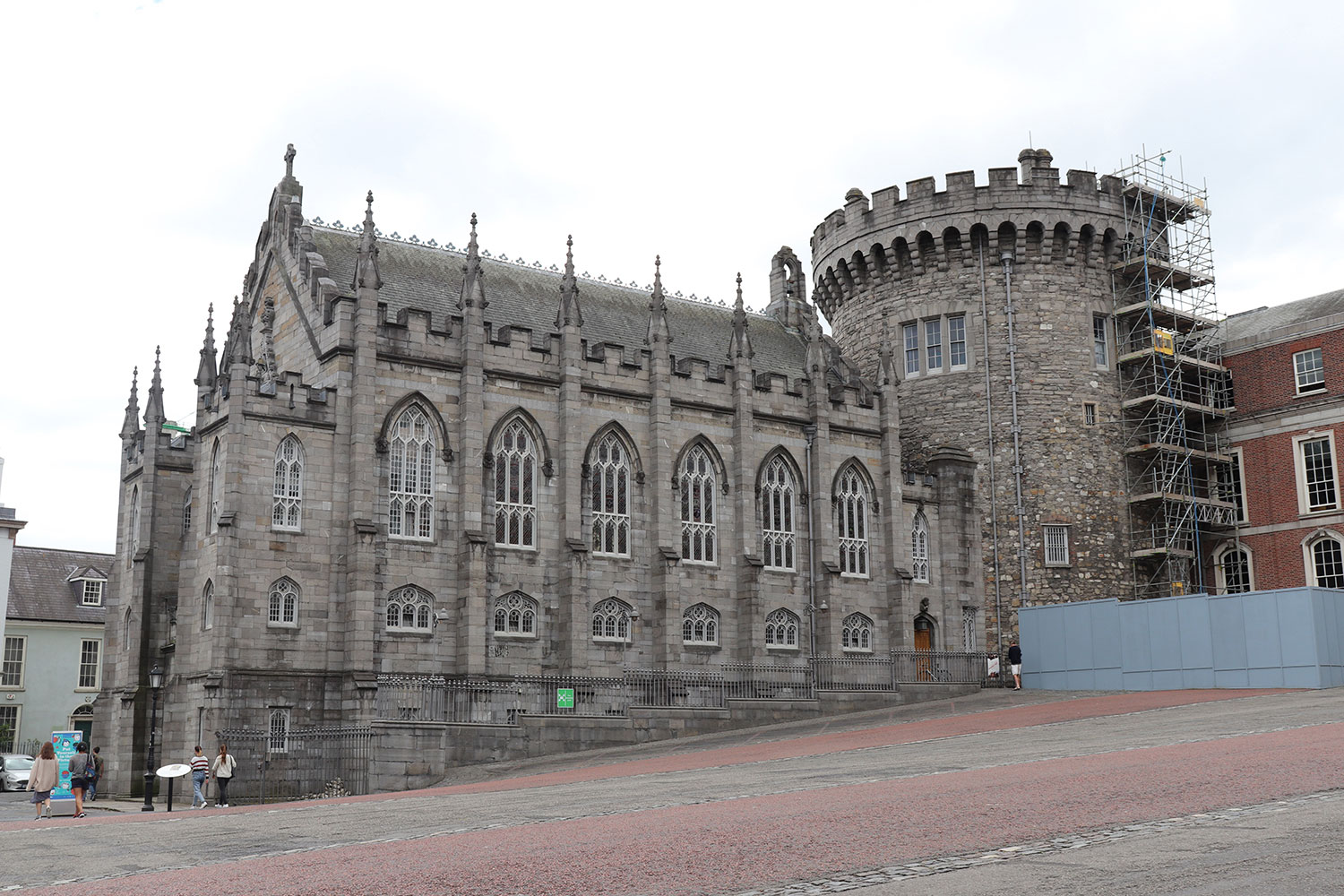 The most popular attraction in Ireland is the Guinness Storehouse, where you can see a bunch of exhibits on Guinness and get a free pint. I thought it was interesting and they go over brewing, the company history, and their advertising strategies as well. Be sure to check out all the different bars before giving up your free pint ticket as they all have different drinks/experiences. Also don't go in at the last hour as some of the bars close, so you may not be able to get your pick. The top level has great, sweeping views of Dublin from above. If you like whiskey as well, you can visit the Irish Whiskey Museum.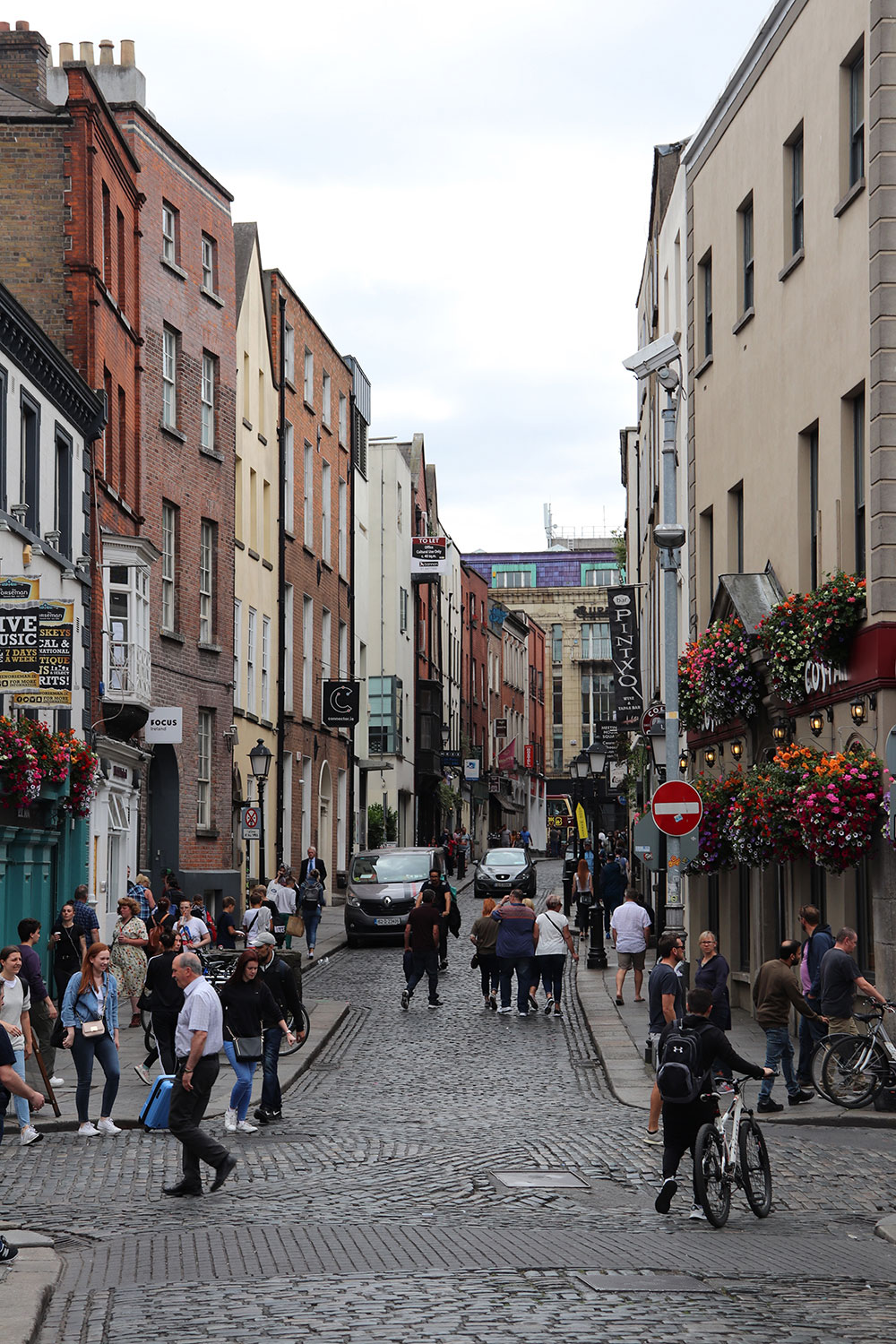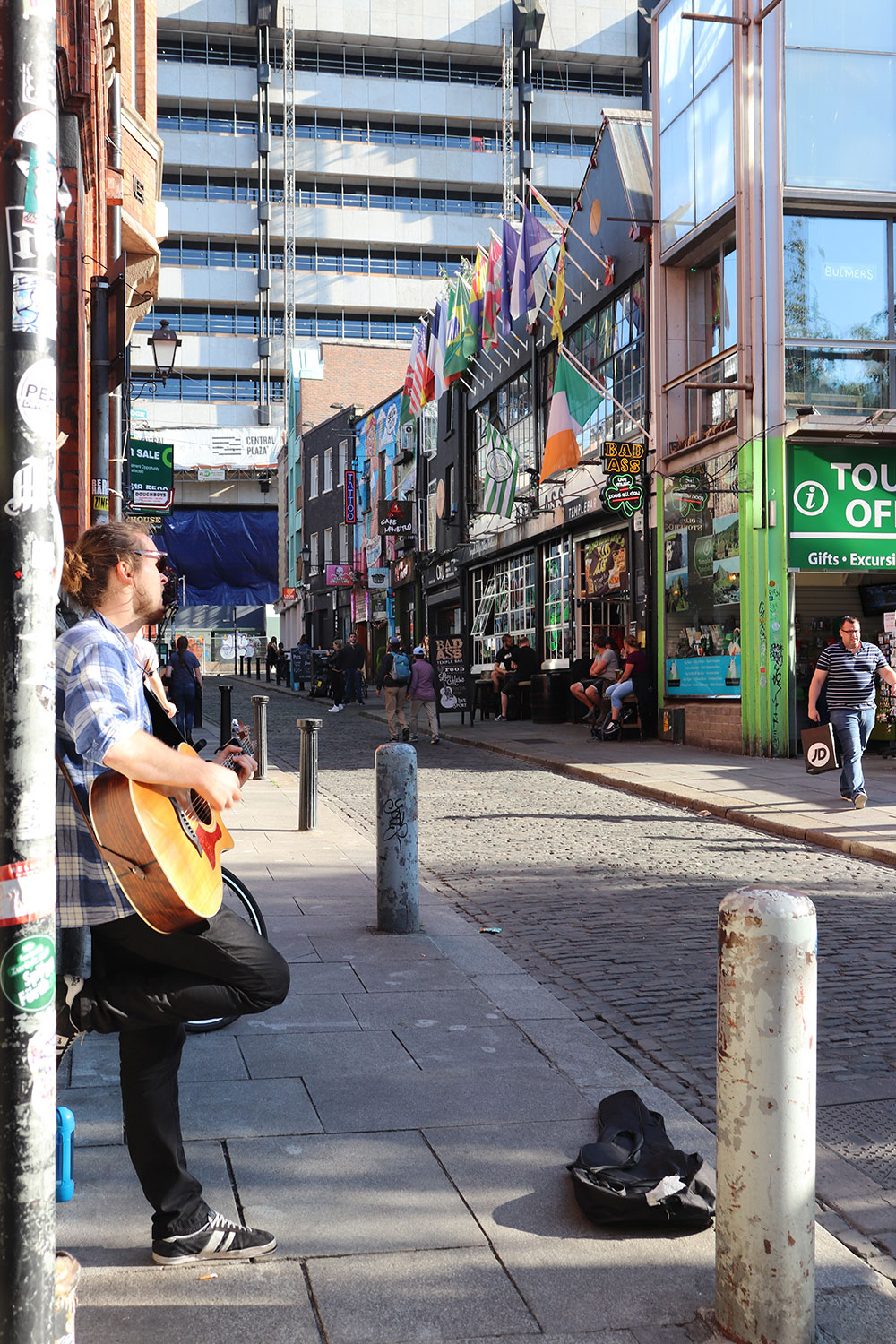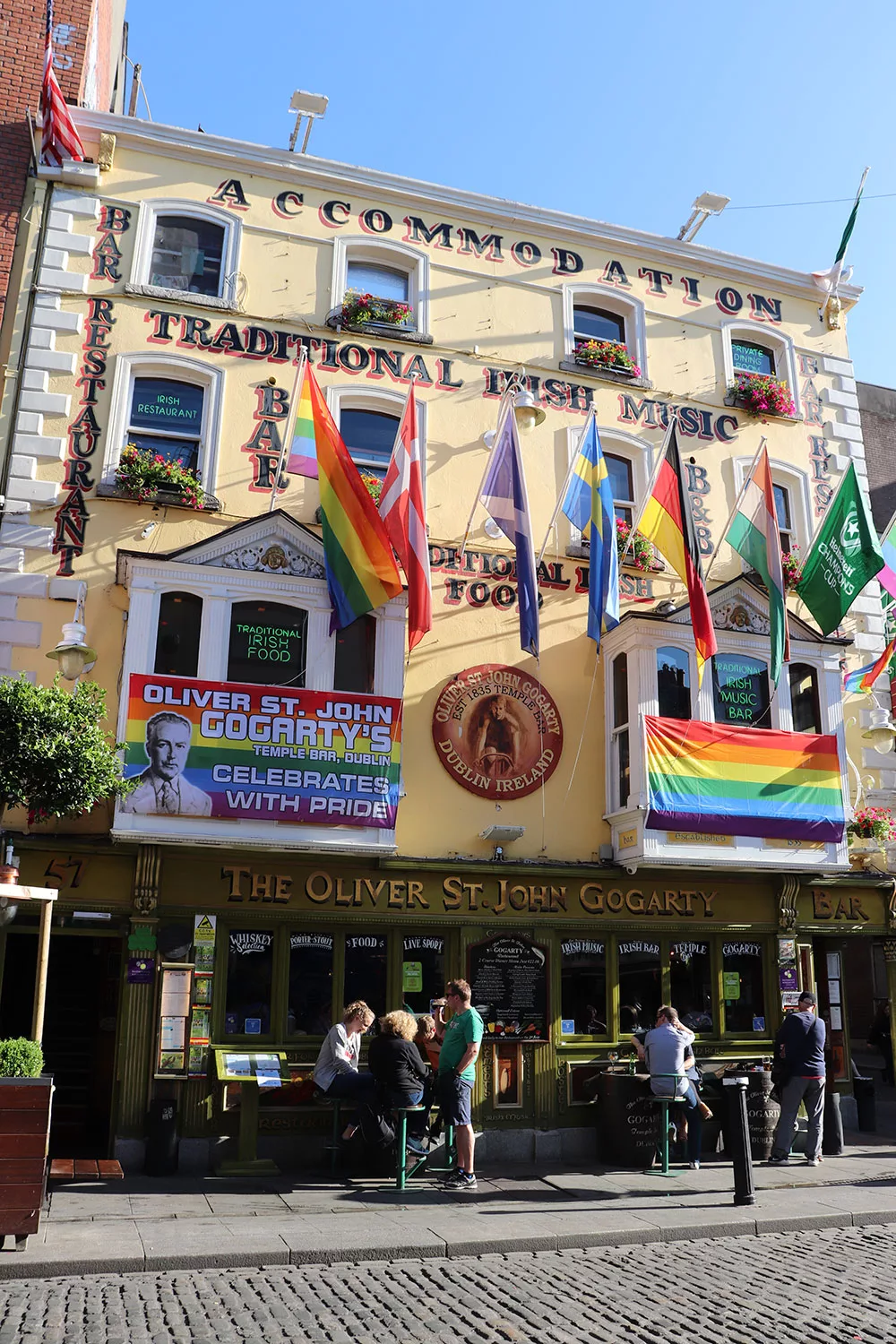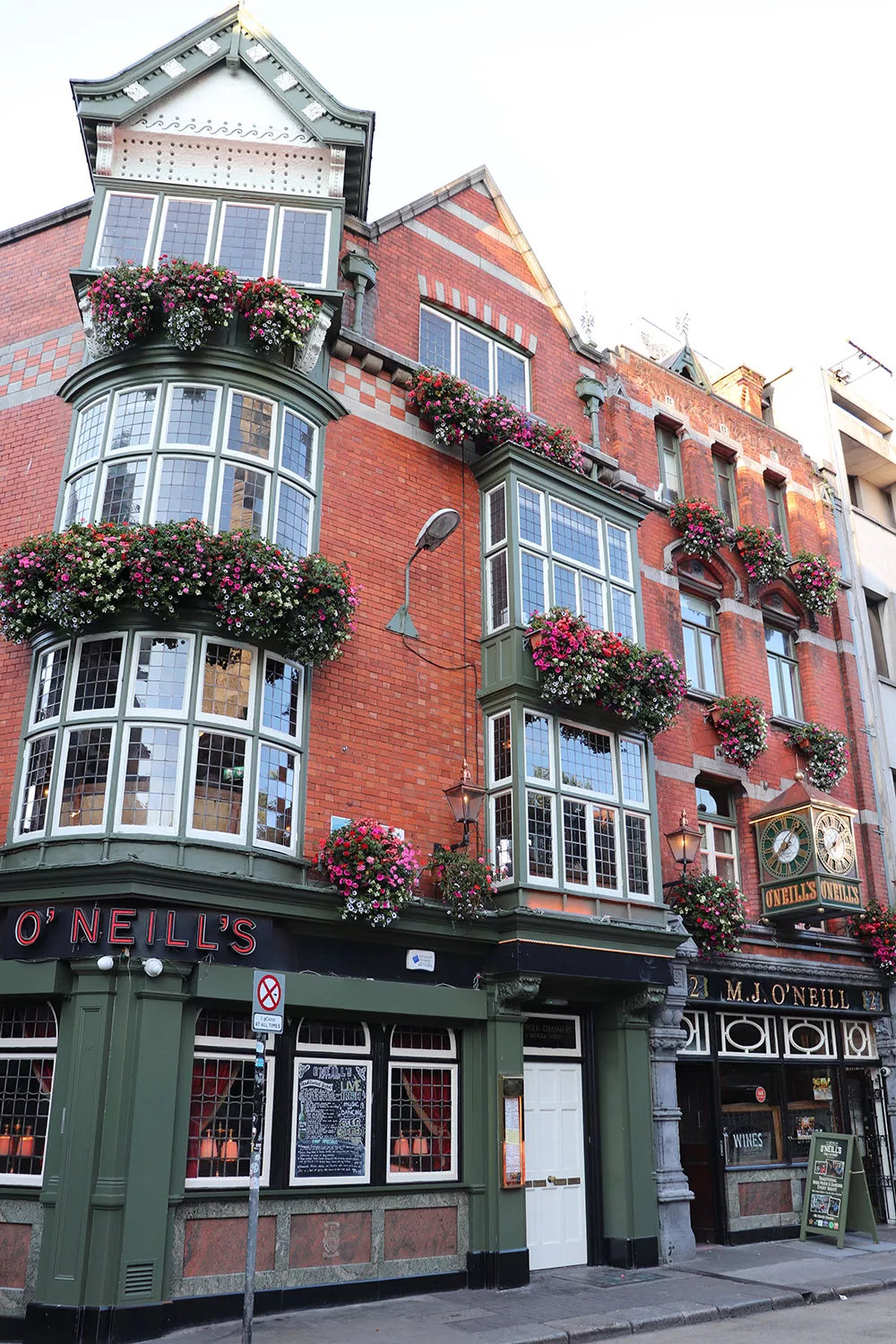 Another popular attraction is the Little Museum of Dublin, but I only recommend it if you have more time in the city. It doesn't cover 1000 years of Irish history in 40 minutes; it covers 100 years of history in 20 minutes, and the history is just the Easter Rebellion and Bono. I found the National Museum of Ireland to be far more interesting. The one on Archaeology has several articles of clothing, which is so rare to see for their ages. It also has the famous bog bodies, which are like Irish mummies and some of the most famous archaeological finds in the world. The museum on Decorative Arts and History is more out of the way but I'm determined to go next time I'm in town. Right next door to the Archaeology and Natural History museums is the National Gallery.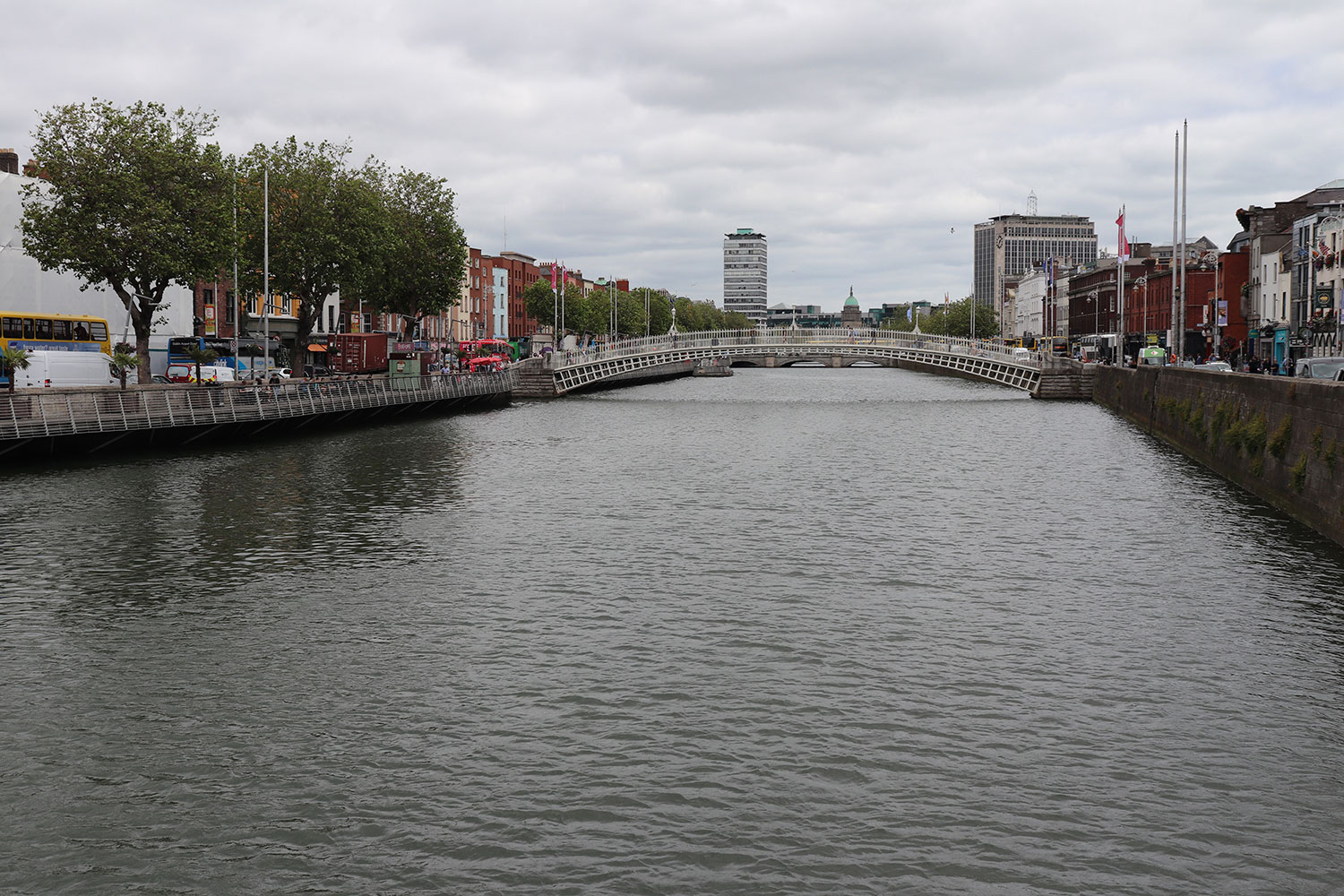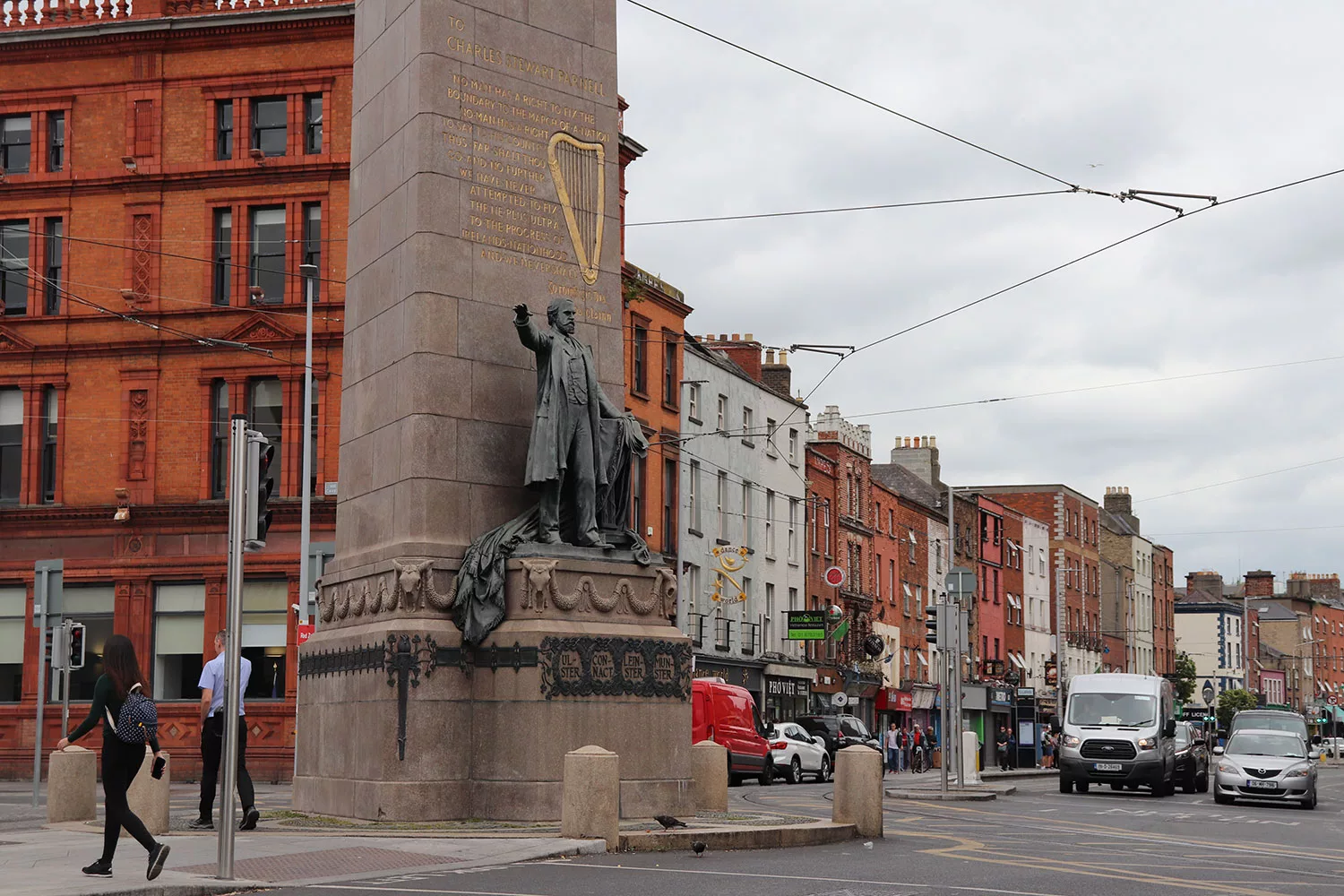 You should also at least stop by Christ Church Cathedral and St. Patrick's Cathedral, two other landmarks of the city. Christ Church was erected at the start of Christianity in Viking Ireland. St. Patrick's is said to be on the same site that Saint Patrick baptised people into Christianity. (If you didn't realise, St. Patrick "chasing the snakes out of Ireland" means getting rid of and converting Pagans.)
Some other popular tourist attractions are the Molly Malone Statue and the Temple Bar, both of which I think are overrated. You can see the remnants of Dublin's medieval wall more towards the Guinness Storehouse, which I personally think is cooler. If you need to look it up on a map, it's next to the Riddler Restaurant and La Rochelle Condos. Something I'd really like to see when I go back is Dublinia, a recreation of Viking and medieval Dublin.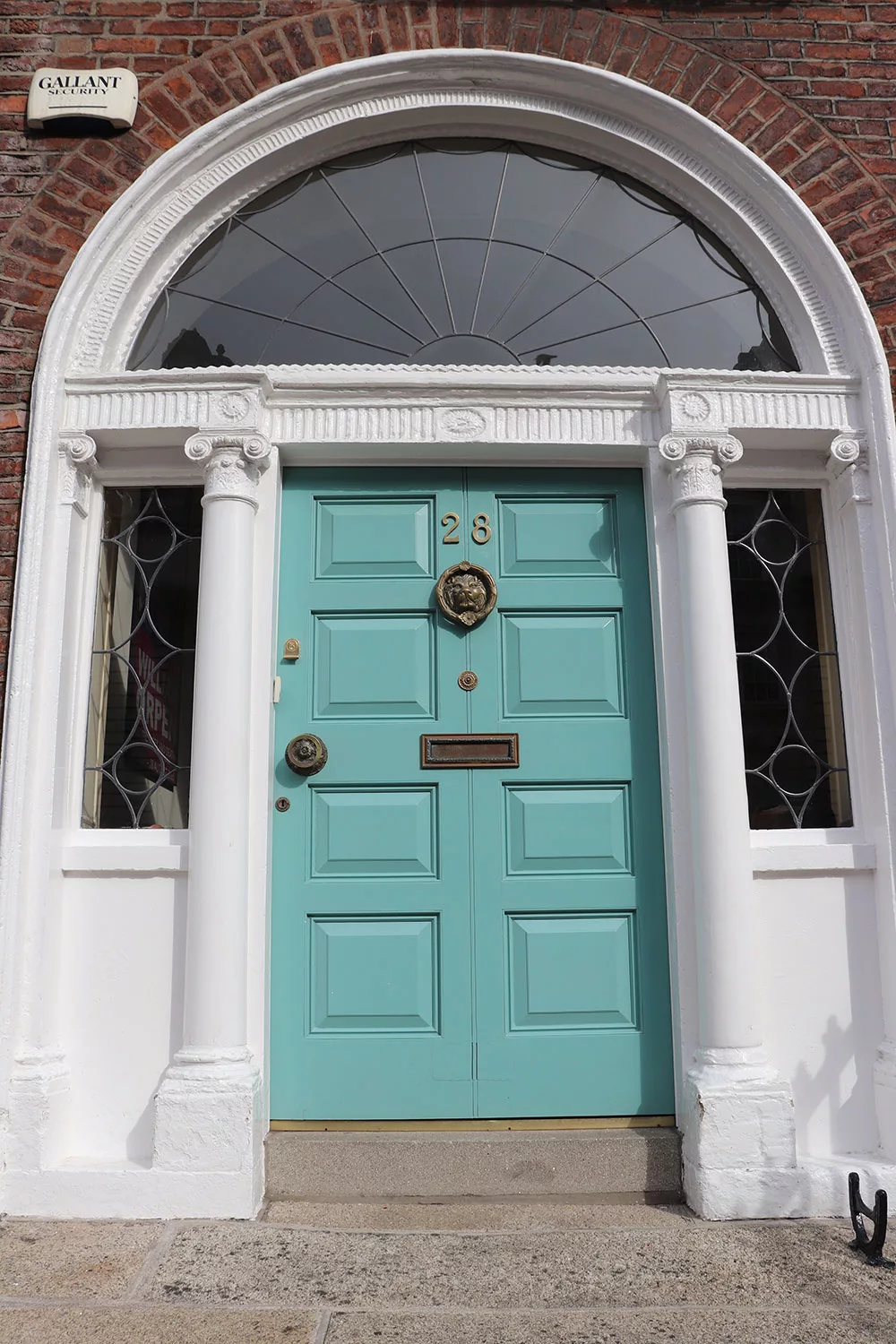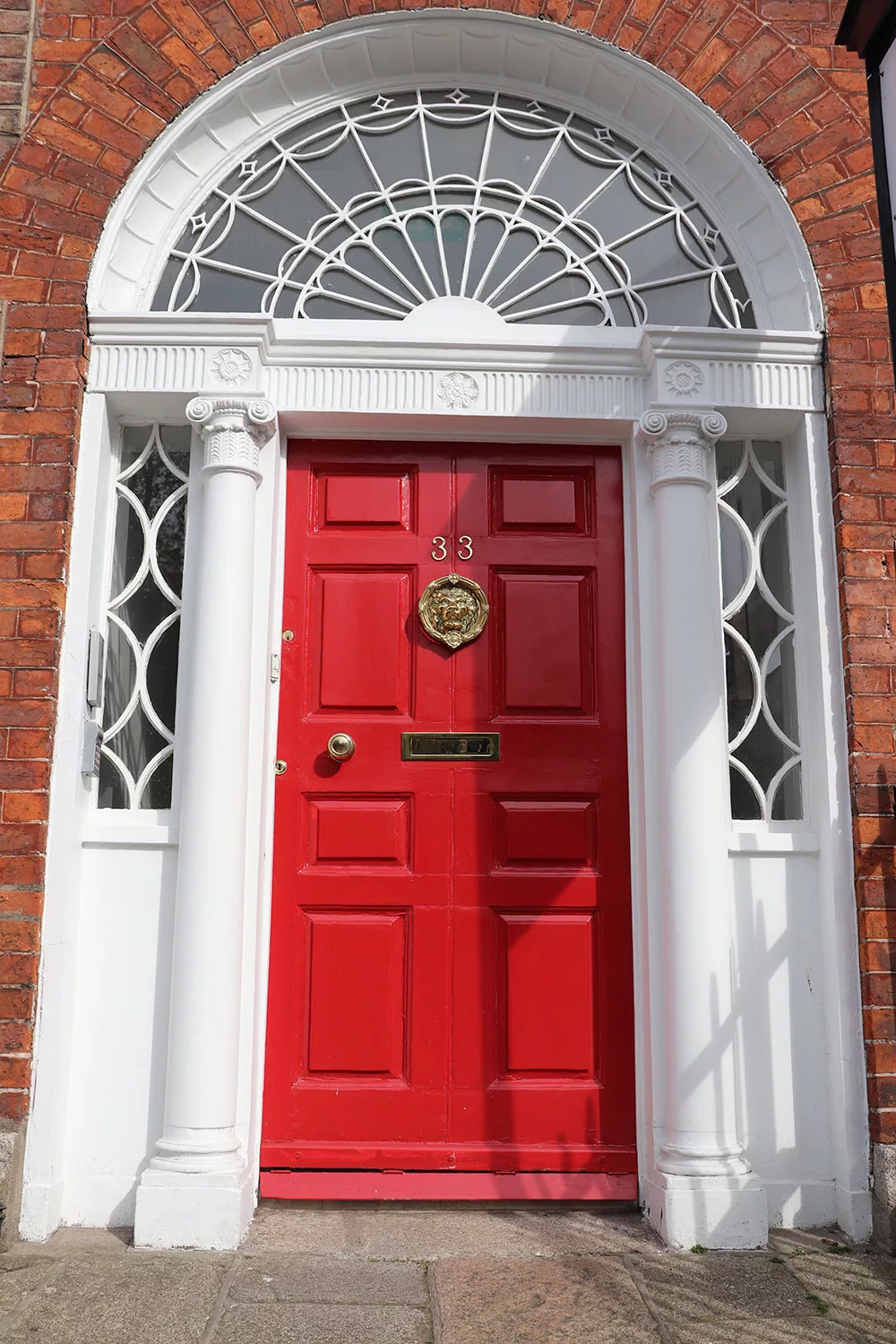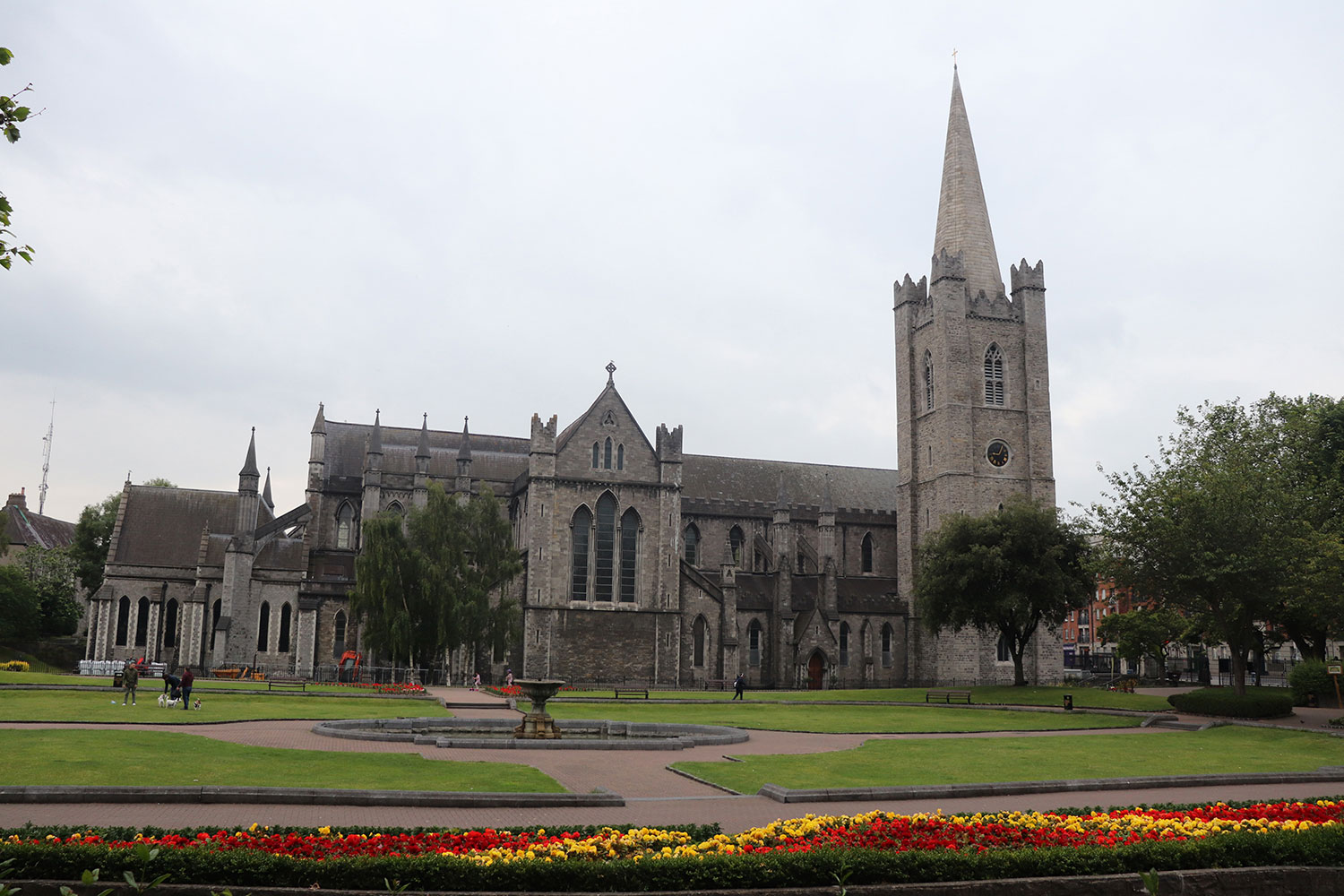 The Dublin Writers Museum is more for people who are into literature. It's small but has some very interesting artefacts. Even though it's not open to the public, you can still visit the outside of Oscar Wilde's Home. His statue is across the street – they've kindly nicknamed it "Fag on a Crag."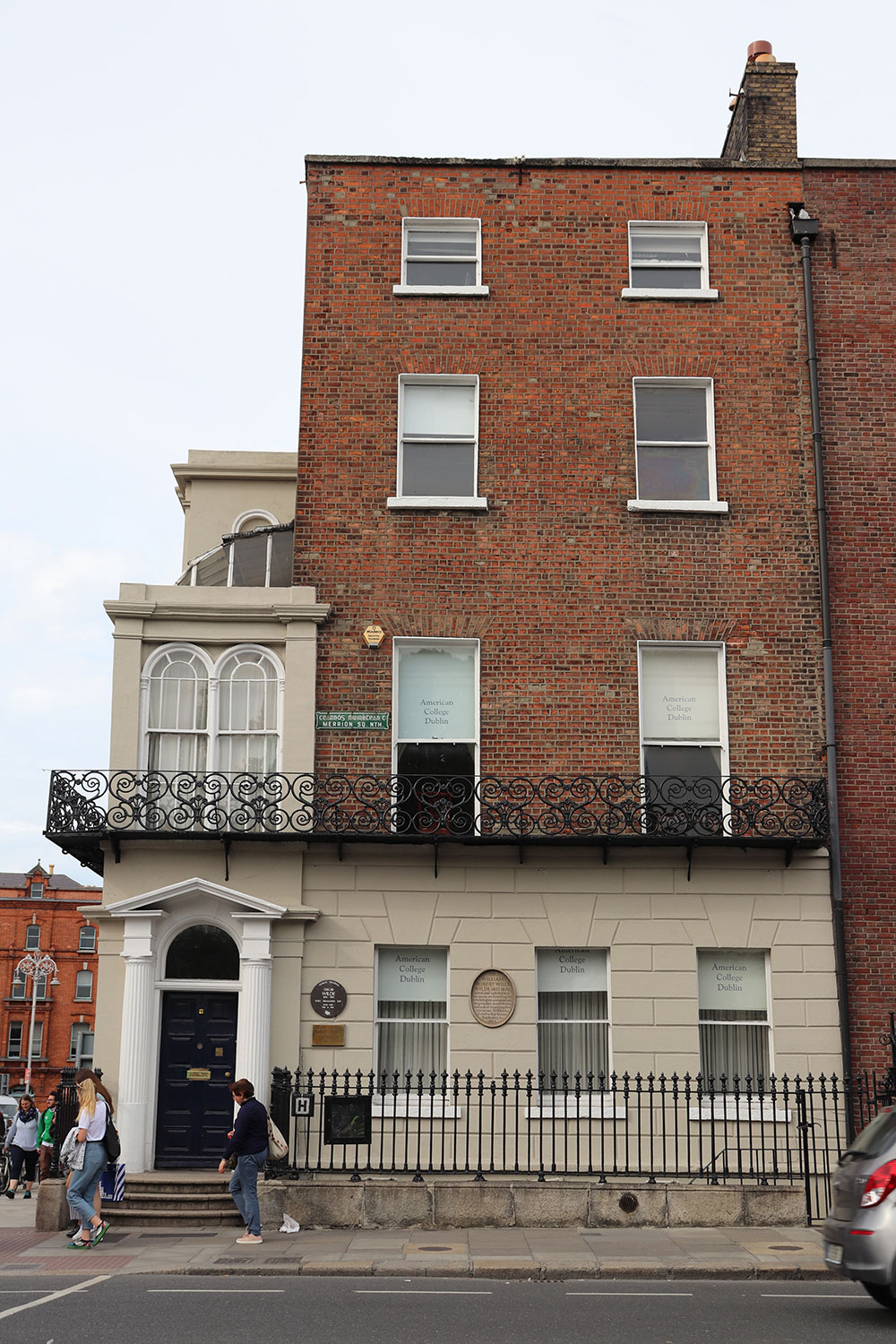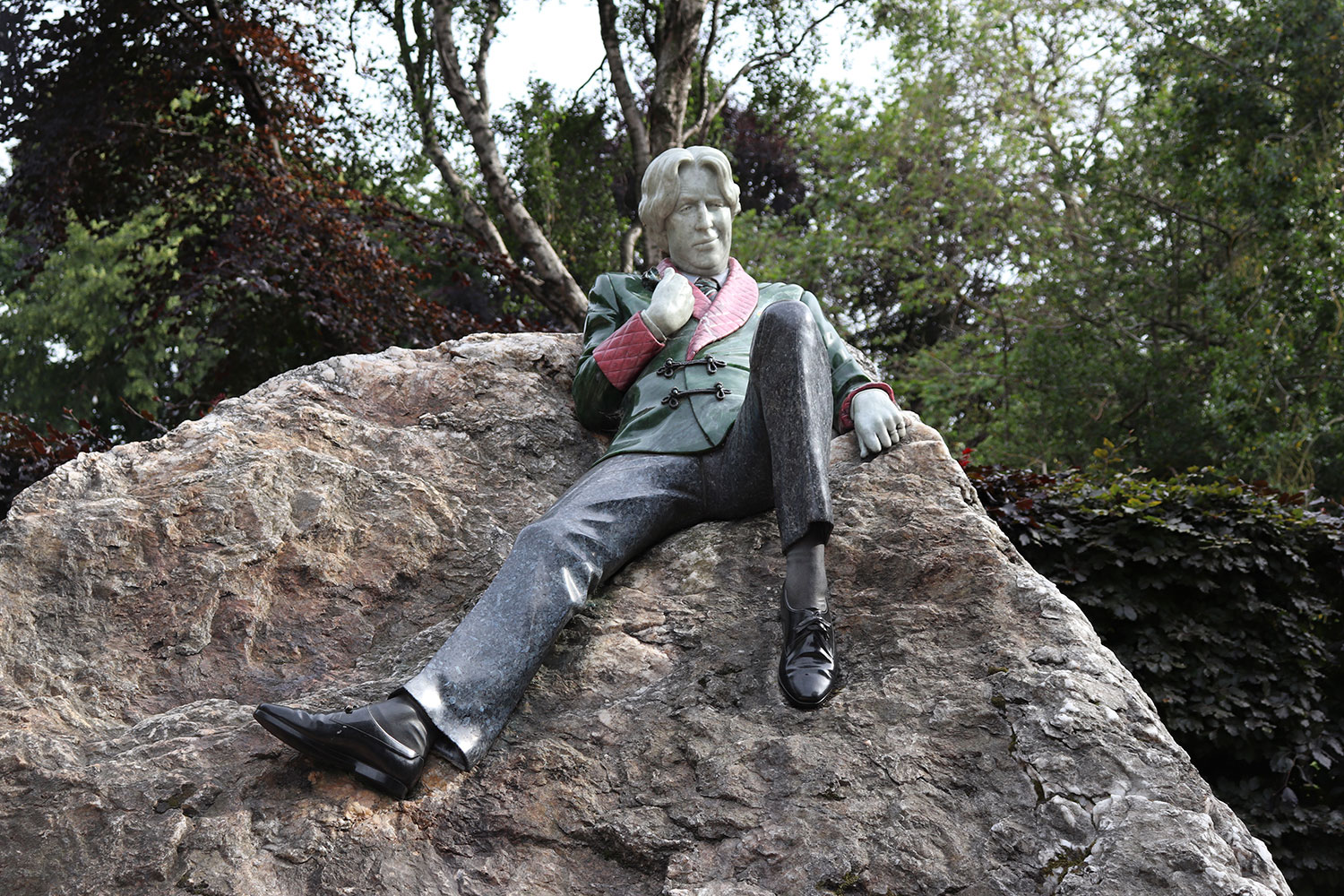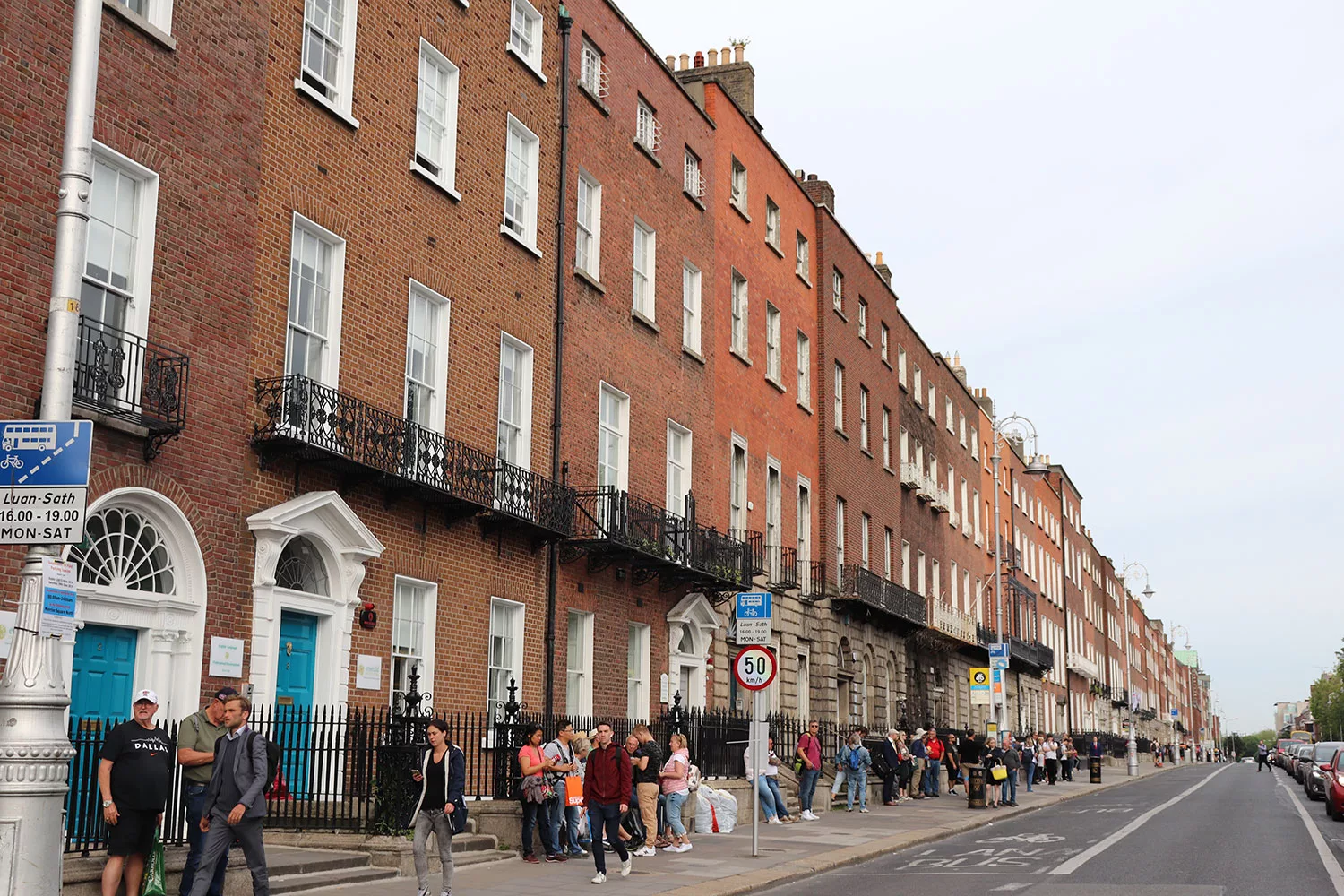 Dublin is a sizable city. I personally think the tourist-y section near the Temple Bar is really cute (I've been chastised for saying so), but Dublin has a lot of great streets and places that extent outwards. Unfortunately I didn't get much of a feel for the neighbourhoods beyond the central city areas.
The people are very friendly. Both times I was there, there was always live music playing in the streets and in the bars/restaurants. I think that's so great! What surprised me most about Dublin when I first visited is how busy it always seems to be. It's like New York in that it never really sleeps. If you're looking for a history fix but some great nightlife, then Dublin's a city for you. It definitely has one of the best personalities I've experienced.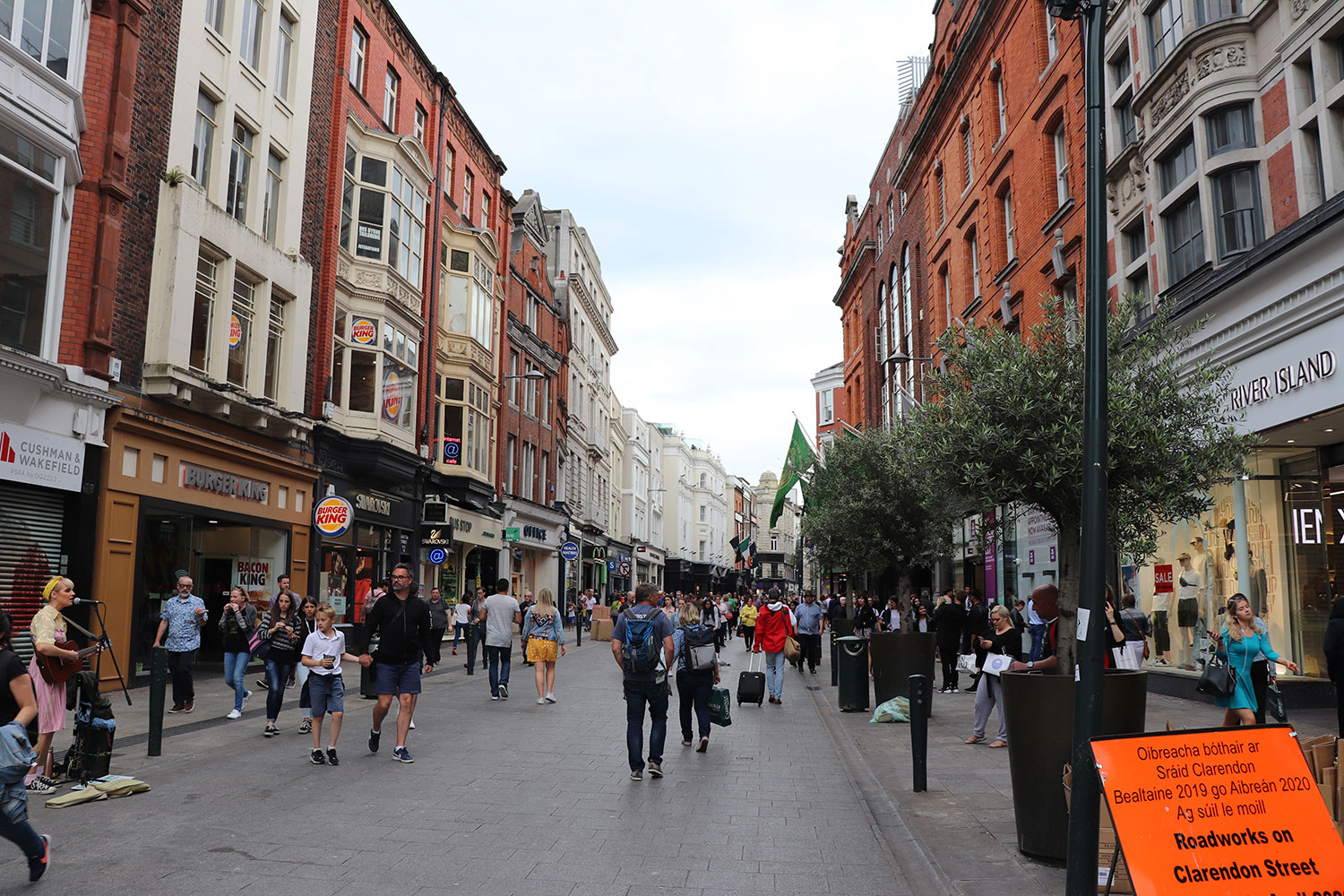 Have you ever been to Dublin? What did you think?
Pin This for Later
Please note that this post may contain affiliate links. These are at no additional cost to you but I receive a commission if you make a purchase through the link, and the commission helps me run my blog. Thanks for your support!
Tags:
dublin
,
europe
,
ireland
Sharing is Caring
Want to support me?
Buy me a Coffee
2 Comments on "Things to Do in Dublin: from Vikings to Oscar Wilde"