The (Sad) Pina Colada Hunt in San Juan
Posted on Wednesday, August 7, 2019
One of my favourite drinks here at home in the U.S. is the pina colada. It was invented in the 1960s in San Juan, though the exact origin is debated. The Hilton Caribe claimed that it was invented at one of its bars, while Barrachina Restaurant claims it was invented there. It's now the national drink of Puerto Rico and the country celebrates Pina Colada day on July 10. So for my weekend trip to San Juan, I was determined to find an awesome pina colada to write home about. One that was perfectly creamy, flavoured, and maybe even a bit unconventional.
Except my expectations were set a bit too high. For starters, the pina colada is not very popular in Old San Juan at the very least. A lot of bars and restaurants focus more on beer and mojitos. A lot of them do serve pina colada on request but few highlight it as a specialty drink. It became apparent after a few drinks that it may just be a tourist attraction and not a local favourite.
Let's start at the beginning: the pina colada at La Factoria was recommended to me. I actually stayed atop this bar, "one of the world's best," so it was an easy start. I braved the busy bar to have a taste of this incredible drink, remembering without joy the days of frat parties. However, this "world-famous bar"'s rendition of its country's national drink is the saddest I've ever had. It was pretty much like pineapple juice on ice (not blended in ice but on ice), and the ice took up about 70% of the cup. It lasted a few sips. It did have a delicious dried/candied pineapple slice that I enjoyed, and it did provide a nice buzz. However I was thoroughly disappointed.
I absolutely had to do some research and found out that they used to have an unconventional drink that was probably very good. However they must have changed their recipe.
Up next was one of the places where the pina colada was supposedly invented: Barrachina Restaurant. The food was overpriced so I only bothered to get the pineapple drink, and it was probably one of the best I've had there. It had a nice flavour, good texture, and had a good level of alcohol. This was not a drink to write home about, but I'd order it again.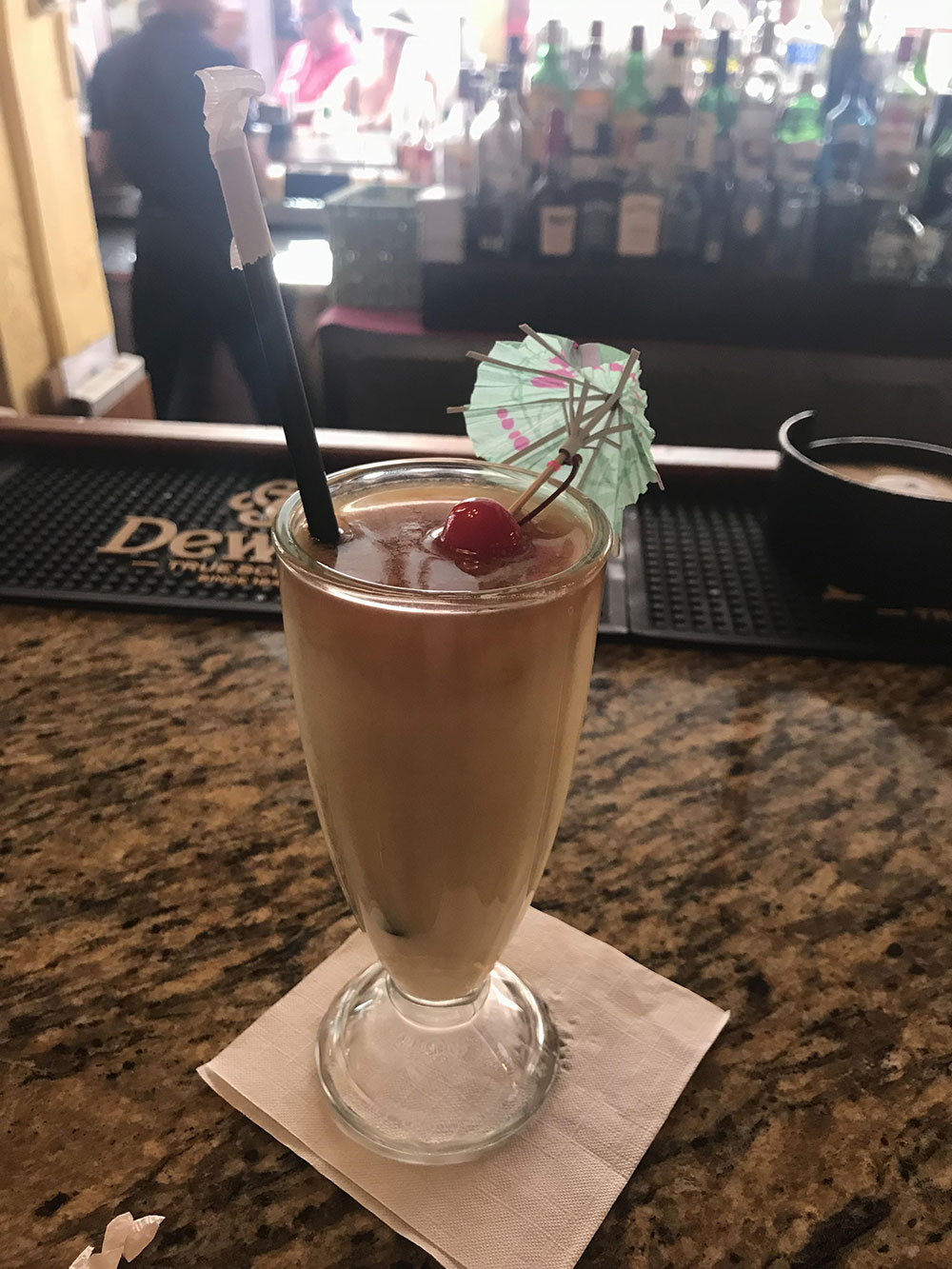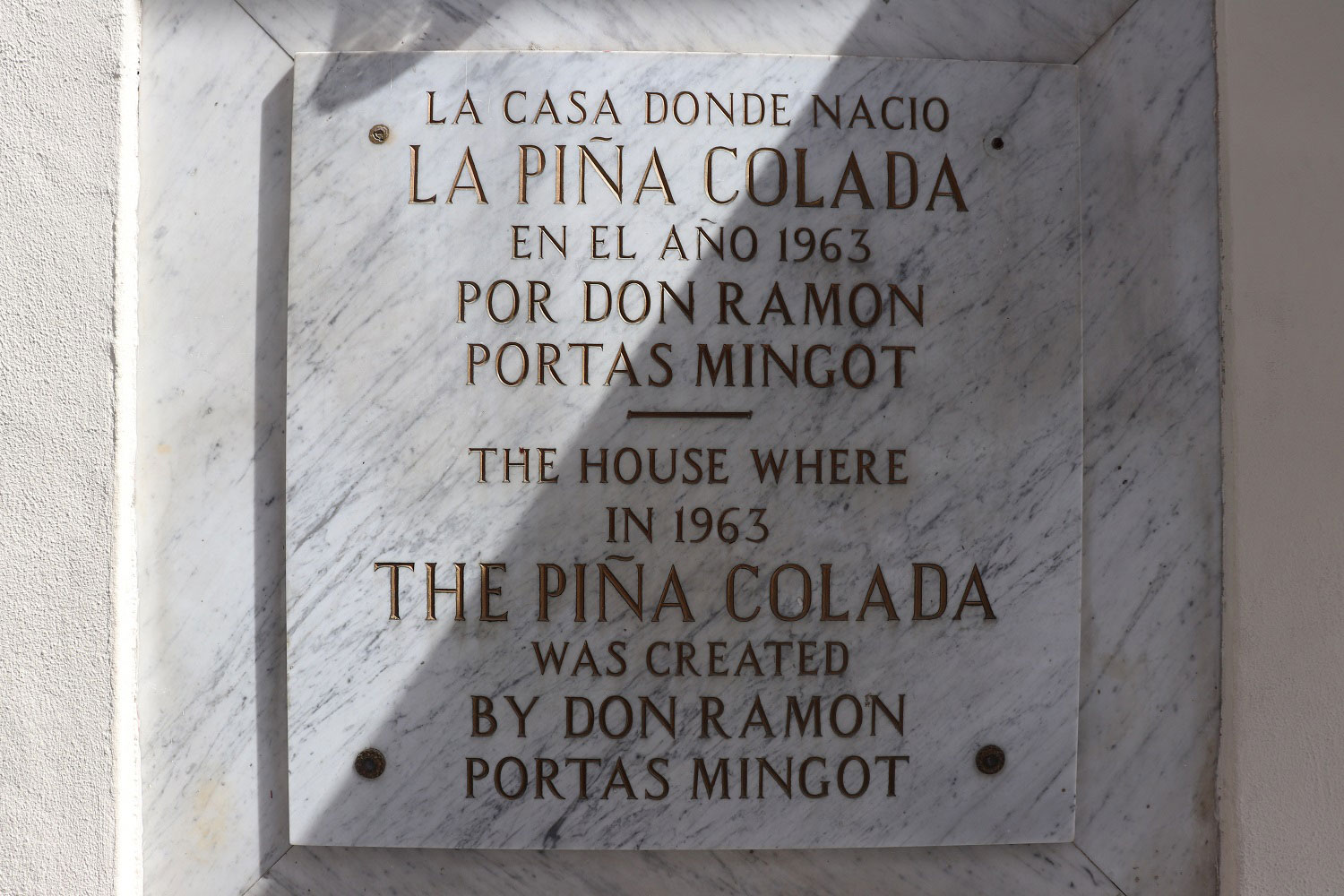 Up next was a pina colada from a restaurant called Palmas Restaurant. There was no vegetarian food there so I grabbed only the drink. It was served with a nice thick slice of pineapple but wasn't super flavourful. I wouldn't order it again.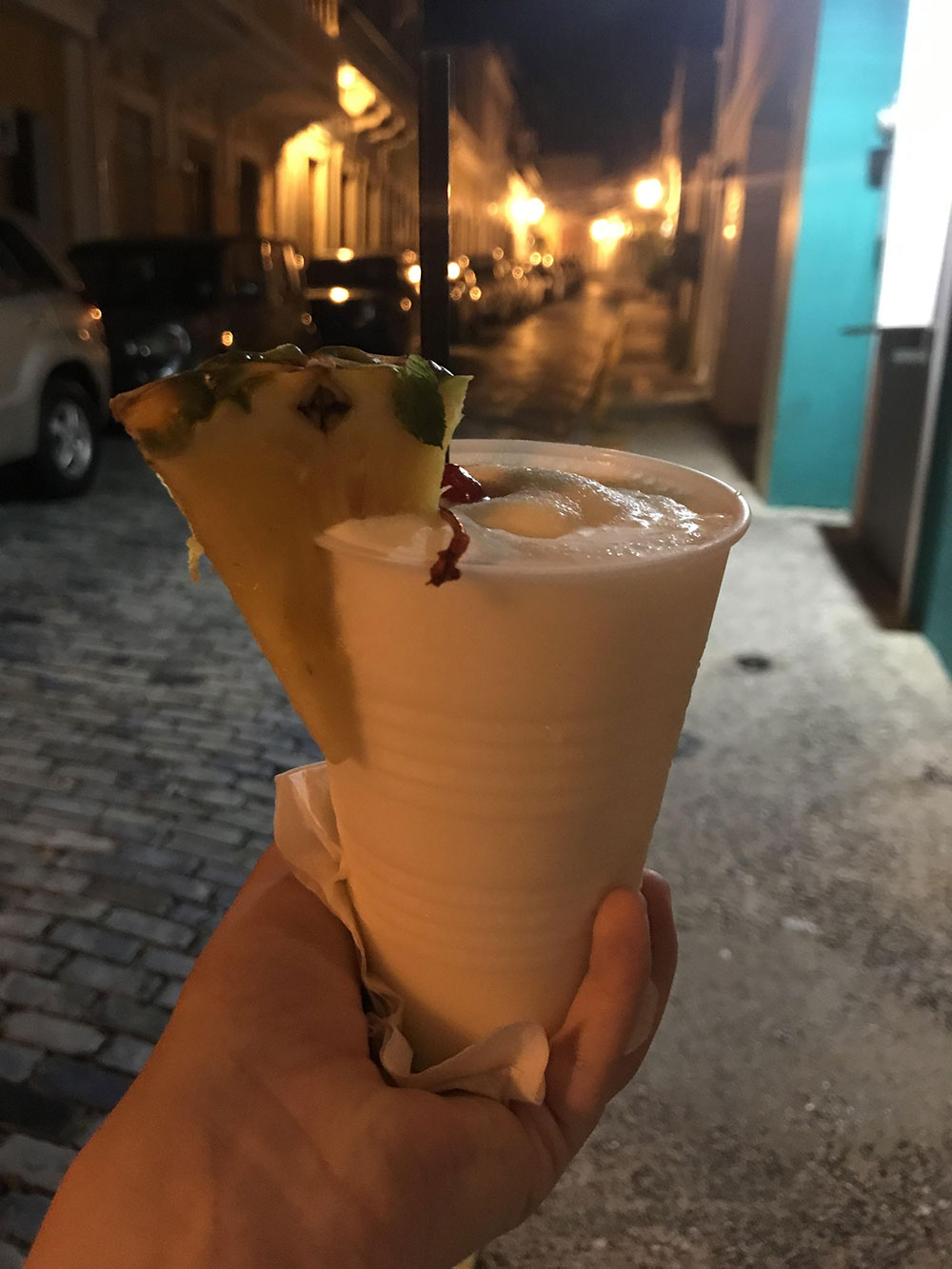 Next, I walked two miles to the Caribar at the Hilton Caribe, the other site where the pina colada was supposedly invented. Much to my chagrin, the bar was closed during the day. Since I didn't have the will to come back a few hours later, I went to the Mojito's Restaurant at the Caribe Hilton instead. The pina colada actually had a nice texture and flavour. However it was overpriced at $12. Also, I don't think they put any alcohol in my drink. Their food was decent but overpriced. It was nice once but I wouldn't return.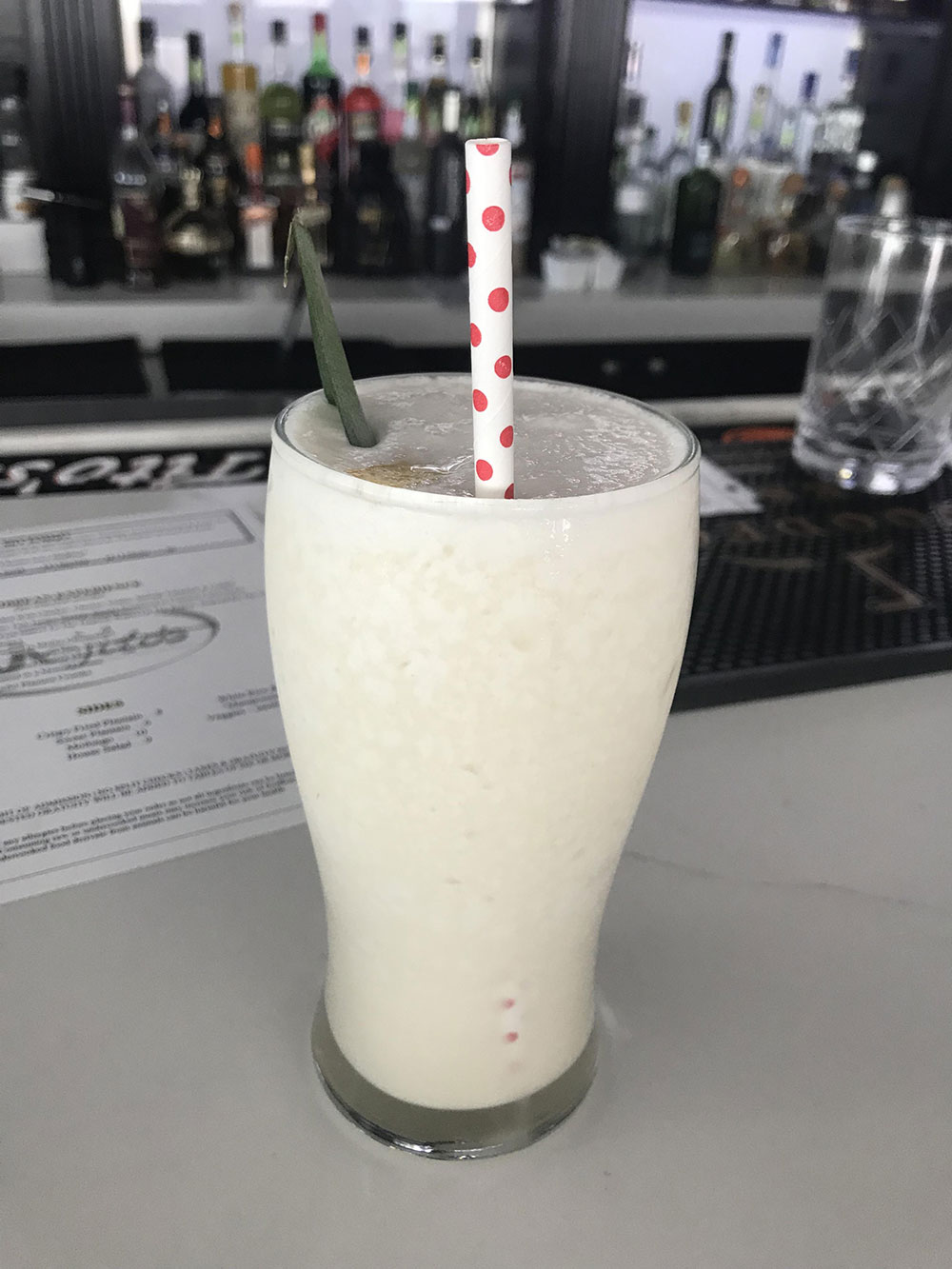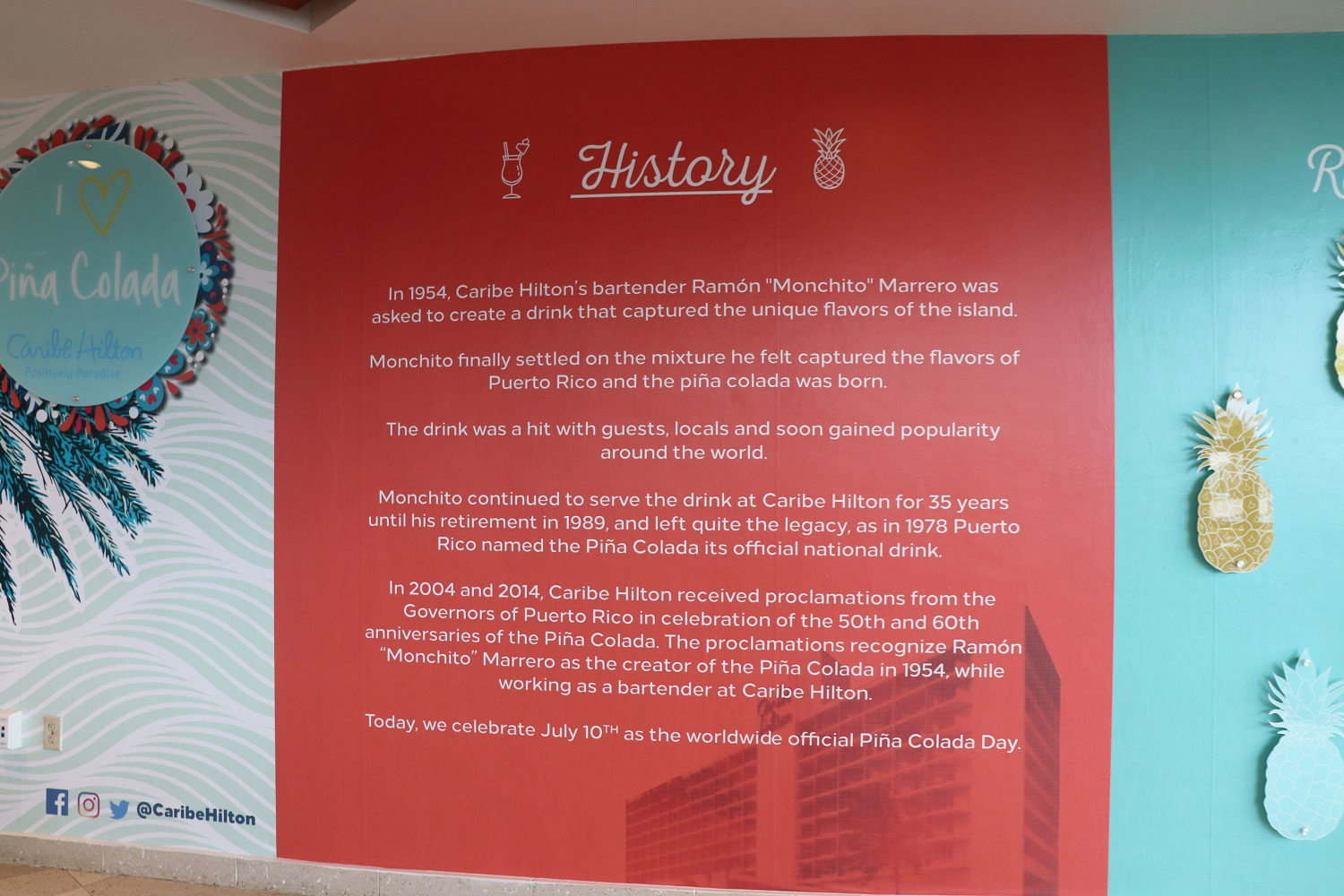 Next, I headed to Aureola, a Mexican restaurant, to eat. The had what's called a "pina colada frappe" that you can get with rum. It was actually quite good: flavourful with a creamy texture, and definitely had added rum. Their food was good as well. I wouldn't mind returning again but this was not a drink to write home about either.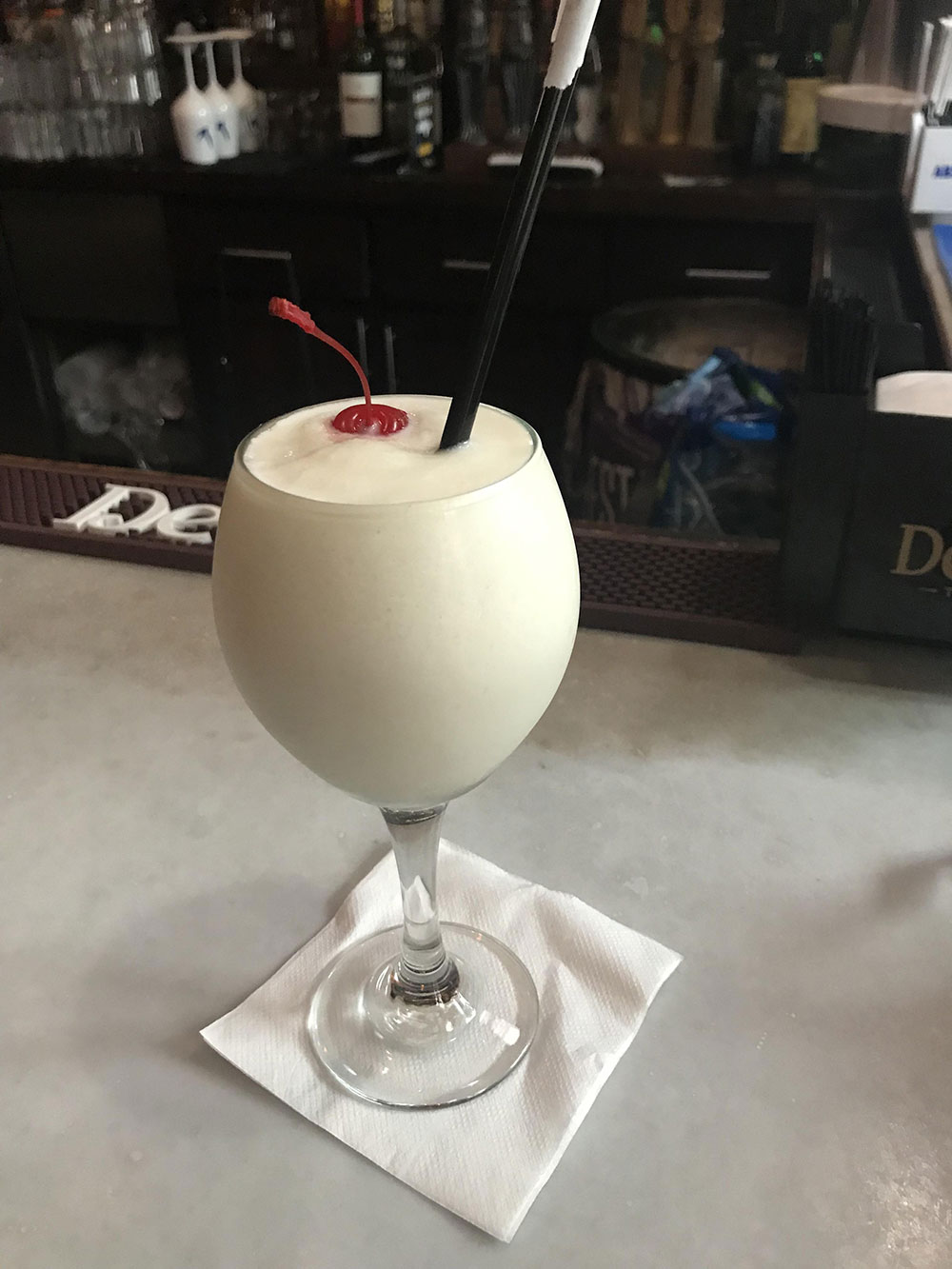 My last stop was at La Verguenza, which is a bar. They serve their pina colada with whipped cream on top, which I surprisingly haven't had before. However it was not the most flavourful. Again, I was left with disappointment…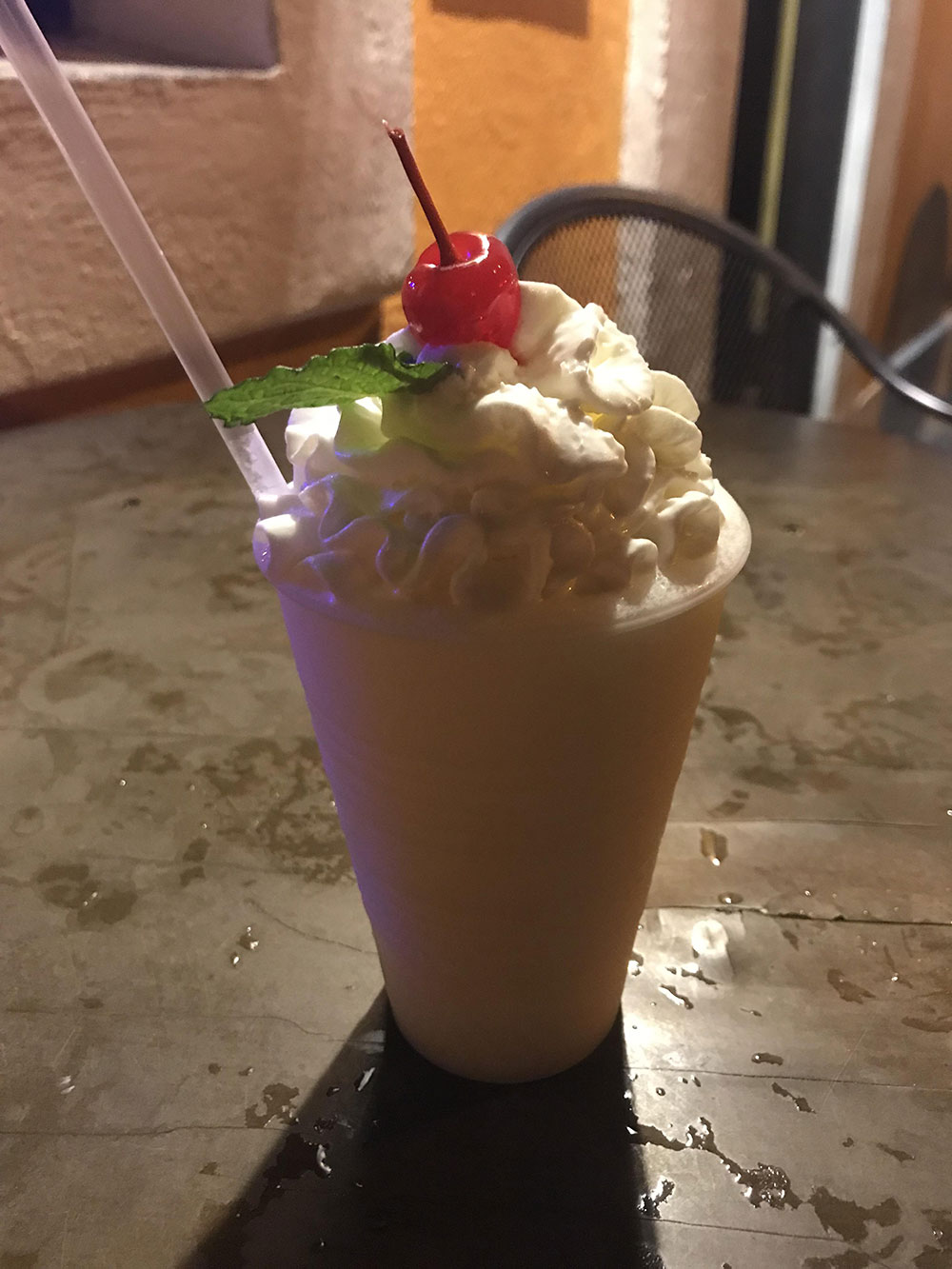 as I was with my hunt for a delicious pina colada. I've had so many good pina coladas here in the continental U.S. so it was such a bummer that in the country where they're the "national drink," they were a let down. It's possible that I was just in the wrong place, and the rest of Puerto Rico is obsessed with the delicious drink of pineapple and rum. However I'm going to take a guess and say that's not the case, and the pina colada is a tourist drink and not a local one.
I'm probably going to hunt for more pina coladas in Puerto Rico again, and I'll keep you updated if I find a good one!
Where have you found the best pina colada?
Pin This for Later
Please note that this post may contain affiliate links. These are at no additional cost to you but I receive a commission if you make a purchase through the link, and the commission helps me run my blog. Thanks for your support!
Want to support me?
Buy me a Coffee