39+ Things to Do in Los Angeles
Originally published on Sunday, September 15, 2019
As the city of stars, there's a lot of things to do in Los Angeles. Here's a list of over 39 things to do on your trip to LA!
Please note that a few of these are outside city limits, but I included them on this list because they're still staples of Los Angeles.
Places to See
Walk the Hollywood Walk of Fame.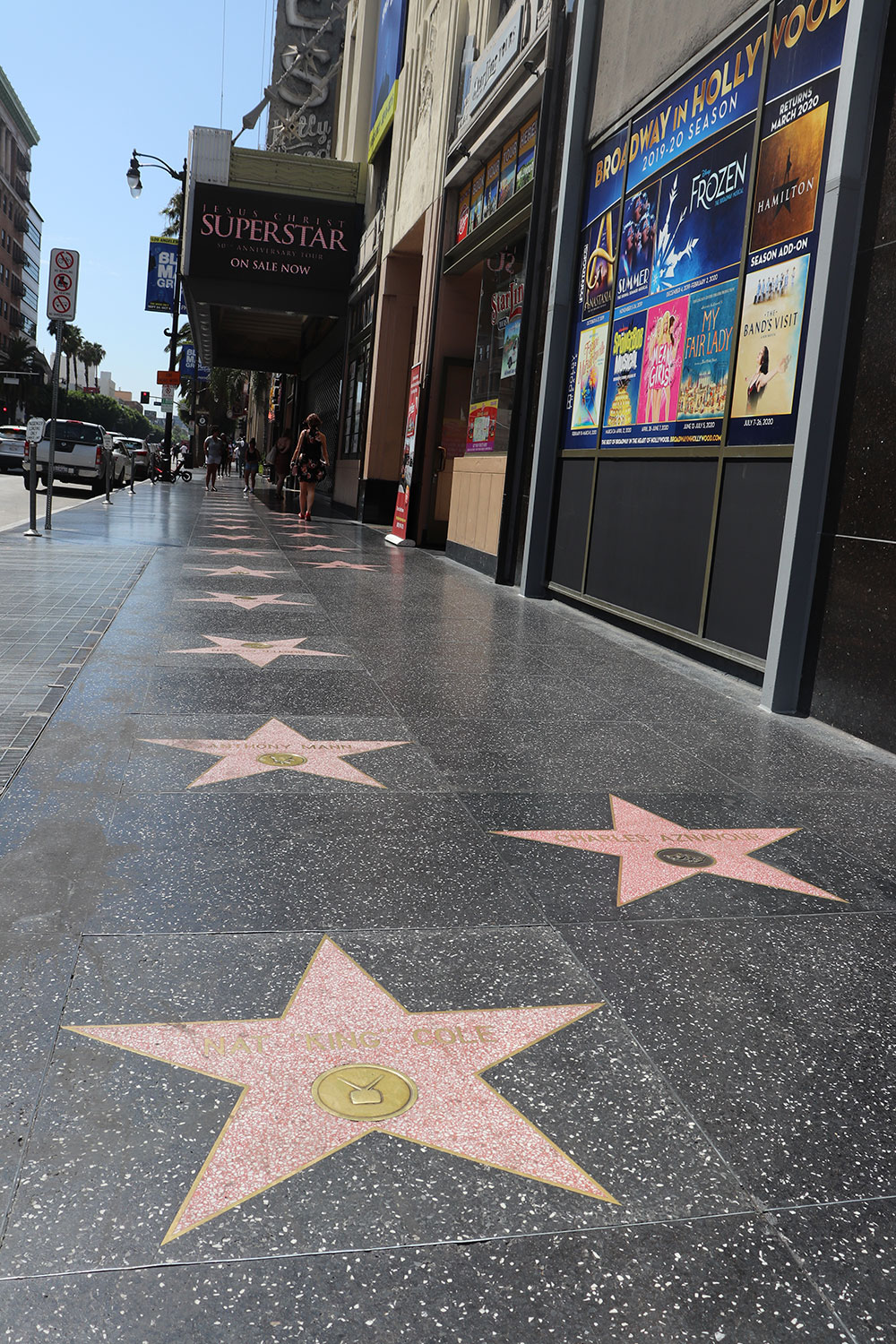 Certain celebrities have been selected to get a star on the Walk of Fame – and some even have more than one. See how many names you recognise on the ground.
See the handprints at the TCL Chinese Theatre.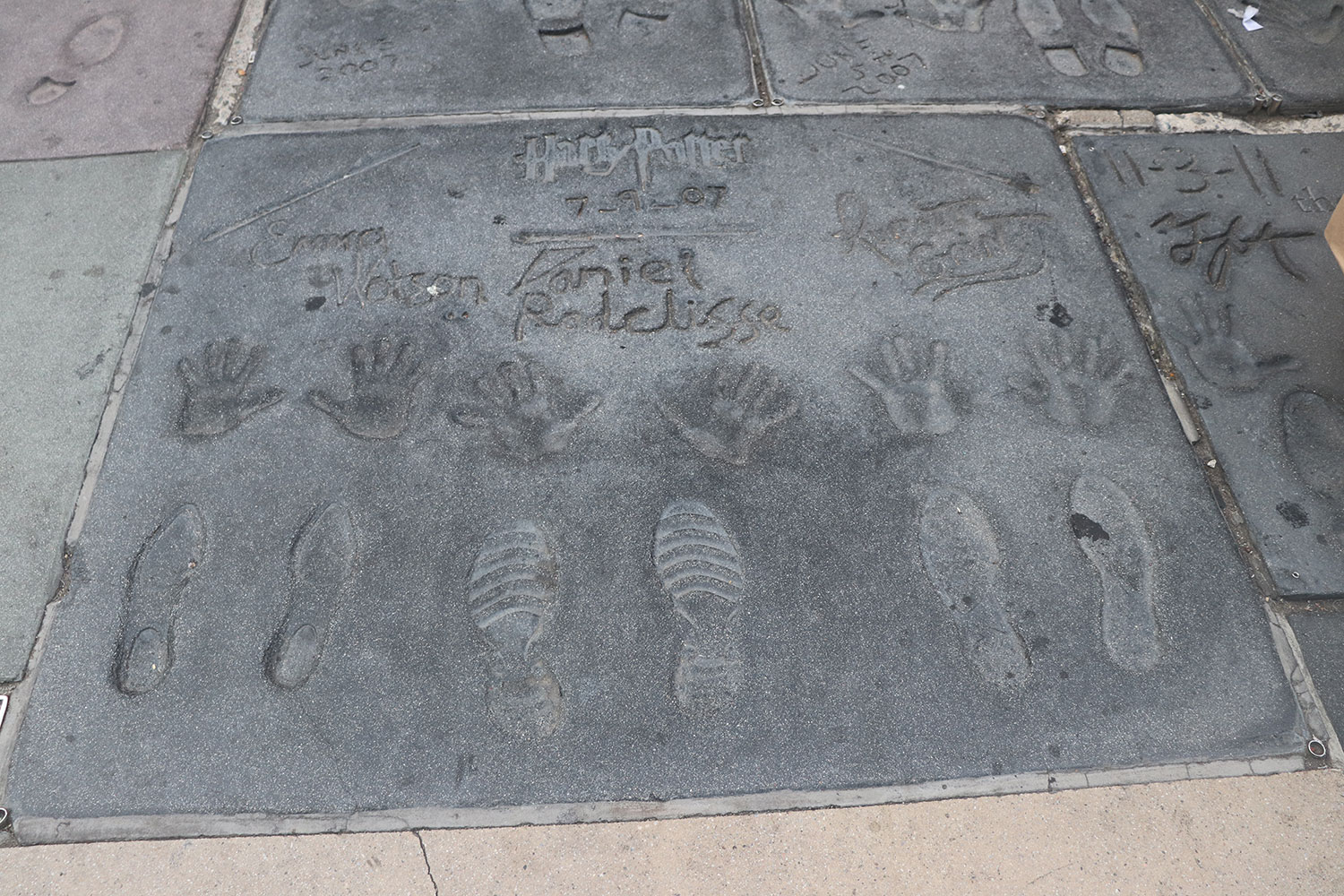 This is particularly cool since you can see imprints of some of the most famous celebrities. These are outside of the TCL Chinese Theatre. You can also see a movie there (details under "activities").
Go to Hollywood Forever Cemetery.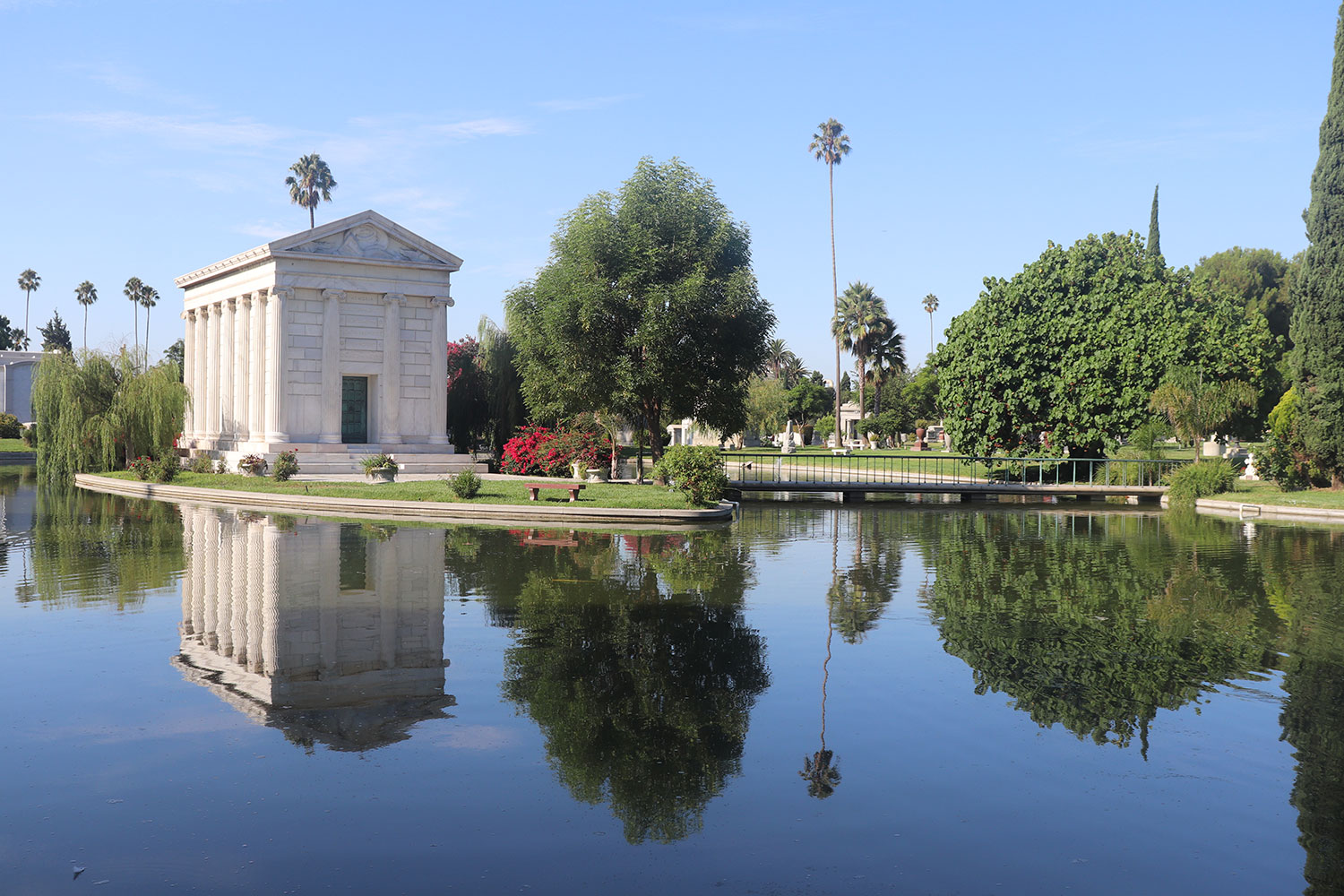 There are some pretty big names in Hollywood Forever, including Jayne Mansfield, Johnny Ramone, Rozz Williams, and Terry the Dog (you may know him as Toto). It's a very relaxing place to walk around and they frequently have events such as movies there.
Go to Forest Lawn Memorial Park, as well.
There are some more famous internments at Forest Lawn, including Brittany Murphy, Carrie Fisher & Debbie Reynolds, and Bette Davis.
Head to Greystone Park.
Greystone Mansion is the location of several films such as Spider-Man (2002), Batman & Robin, and Star Trek into Darkness. The beautiful park is open to the public (except when they're filming, of course!).
Head over to Chinatown.
Unfortunately I haven't been, but I've heard great things about Los Angeles's Chinatown.
Museums
See art and views at the Getty Museum.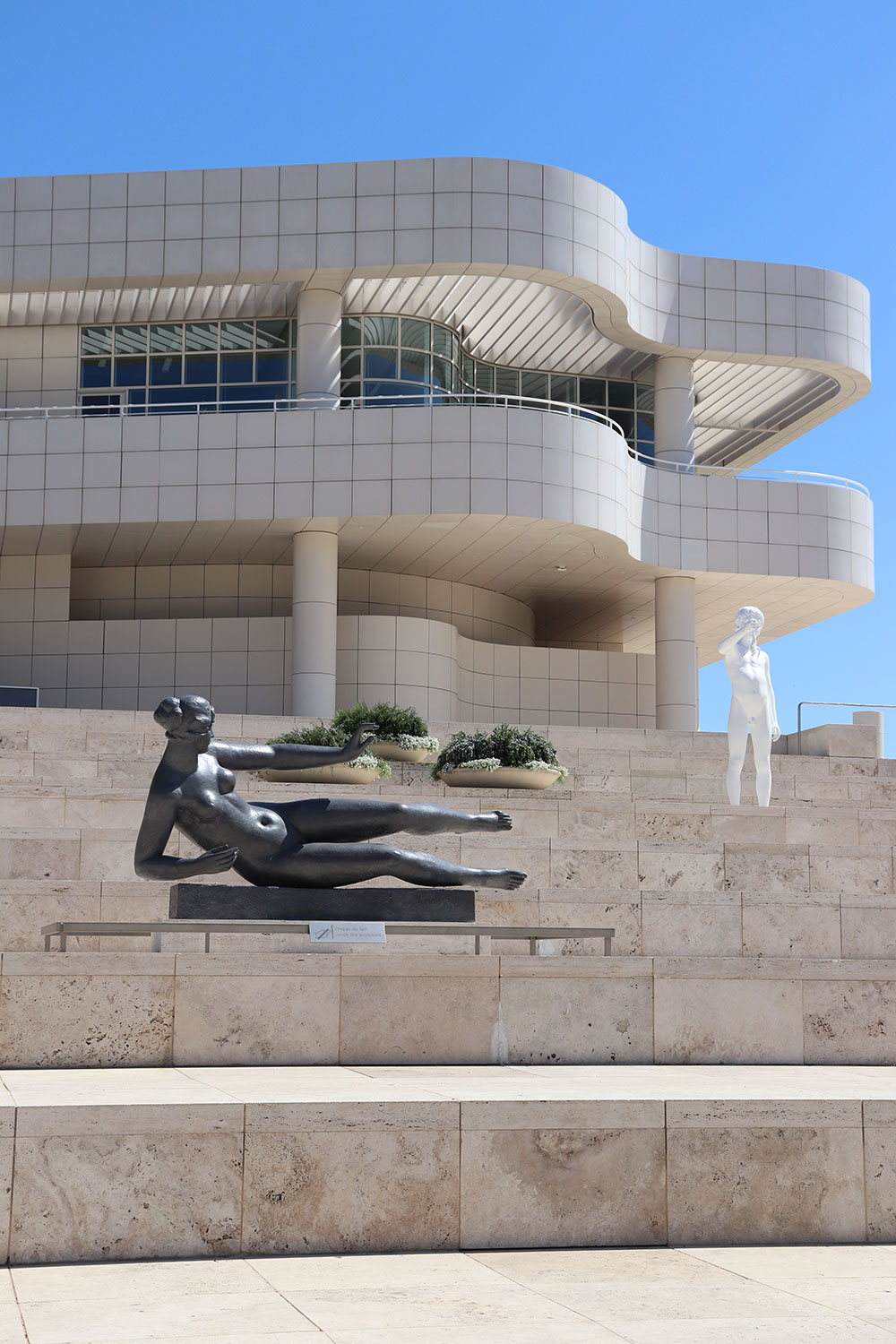 The Getty is one of the most famous art museums in the world. I personally thought the collection was underwhelming but the architecture and views from the Getty itself are spectacular and worth the ride up. It's also free!
Escape to the Getty Villa.
In addition to the museum, there's also the Getty Villa, which houses ancient art. It's not near the Getty Museum so you will need to plan for both. Advanced tickets are also recommended for the Villa.
Visit the LACMA – Los Angeles County Museum of Art.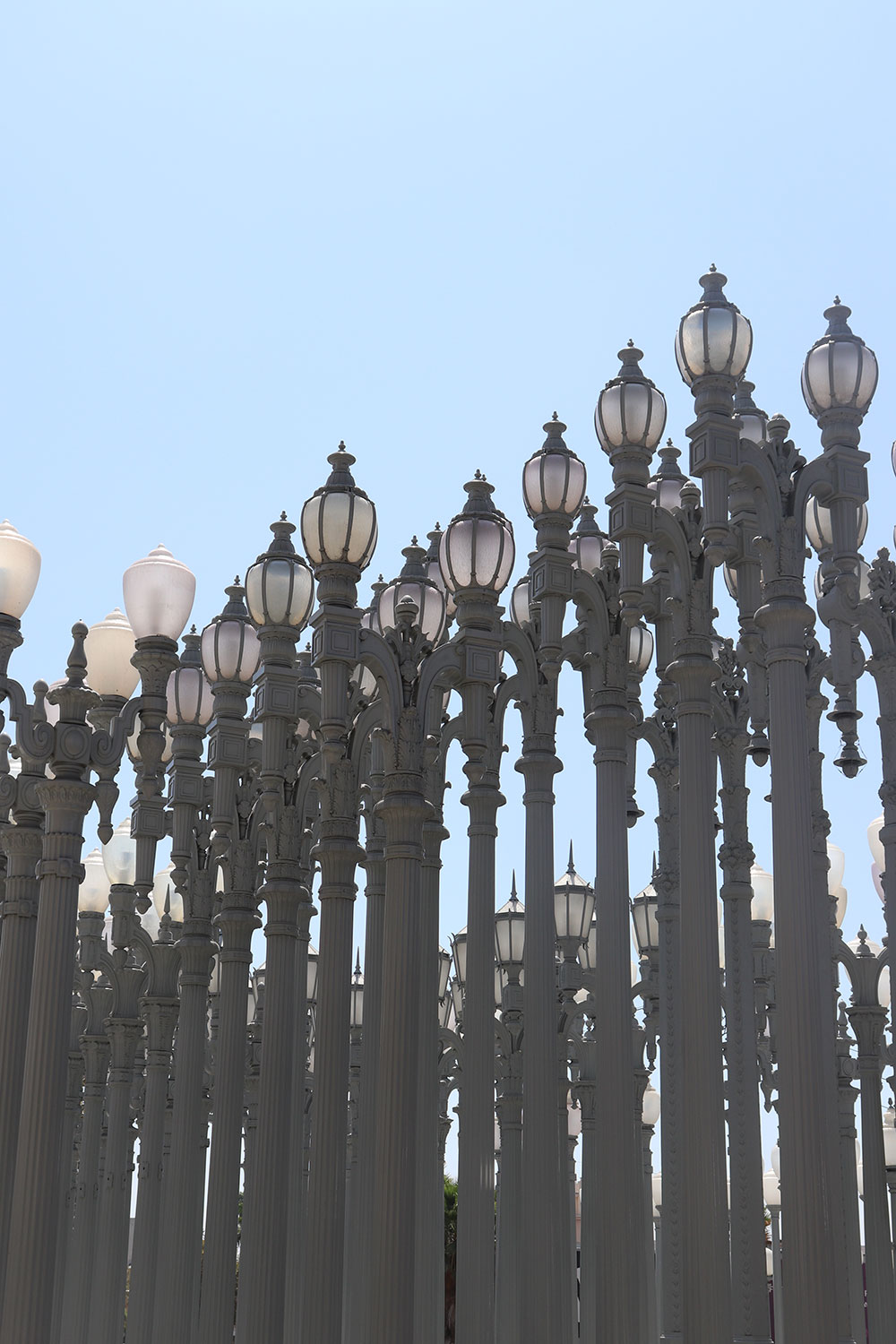 I have to say that the LACMA was going to be a highlight of my trip with its wide range of collections. However they were actually closed for renovation when I got there and didn't have any warnings on their website. I was incredibly upset. Definitely call before so you can confirm that their collections will be open.
Head to the Broad.
Most cities have a contemporary art museum and Los Angeles's is The Broad.
Visit the Museum of Death.
This is not for the faint-hearted – the Museum of Death is very graphic and focuses a lot on murder rather than just "death."
Head to the GRAMMY Museum.
Los Angeles. Music. It makes sense, right? See if the Grammy Museum has an exhibit you'd be interested in seeing.
Step waaaay back in time at the La Brea Tar Pits.
This is one of the most unique places – you can actually see tar pits and learn about their history over millions of years at this museum, complete with the actual tar pits. Where else can you visit such a place in the city?
And also the Natural History Museum.
Los Angeles also has a Natural History Museum that has the main focus on dinosaurs.
Take a trip to the Huntington.
The Huntington looks gorgeous and houses a library, art collections, and botanical gardens.
Head to the Los Angeles Zoo.
Yes, LA does have a zoo, as well.
See all types of cars at the Petersen Automotive Museum.
If you like museums, the Petersen is available to see in Los Angeles.
See the Los Angeles Museum of the Holocaust (LAMOTH).
Many cities around the world have museums dedicated to the Holocaust, and LAMOTH is another example of that.
And visit the Museum of Tolerance.
This is a bit different – the Museum of Tolerance features exhibits on the Holocaust and other instances of non-tolerance over history.
Visit the Japanese American National Museum.
If you can't go to Japan, this museum has some exhibits on the history of Japanese heritage in America.
See Walt's Barn.
Walt Disney had another passion in his life: trains. You can still see his workshop and train sets at a place called "Walt's Barn" up near Burbank.
Activities
Hike to the Hollywood Sign.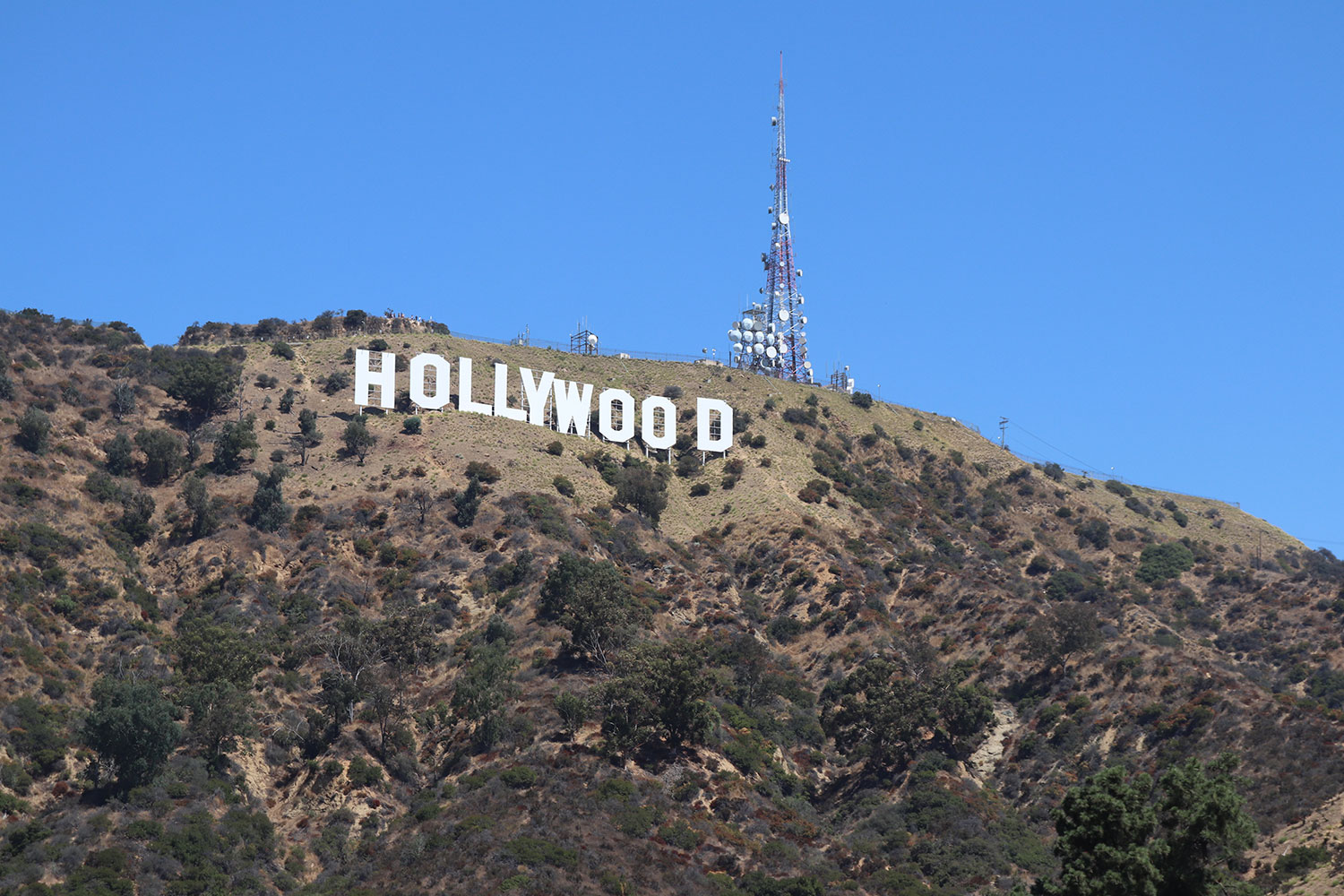 The hills of Hollywood are actually quite strenuous but very beautiful. The foliage with the cacti is so nice and it's a gorgeous way to spend some time.
Or hike to the Wisdom Tree.
The Wisdom Tree is actually a lone tree in Hollywood Hills. A lot of people like to hike up to see the tree, and of course the scenery is beautiful with fantastic city views.
Get views from Griffith Observatory.
Griffith Observatory has some exhibits but it's best known for its fantastic views over Los Angeles. If you go to the surrounding park, the views of LA and the nature in the park is absolutely worth the trip.
See a movie at the TCL Chinese Theatre.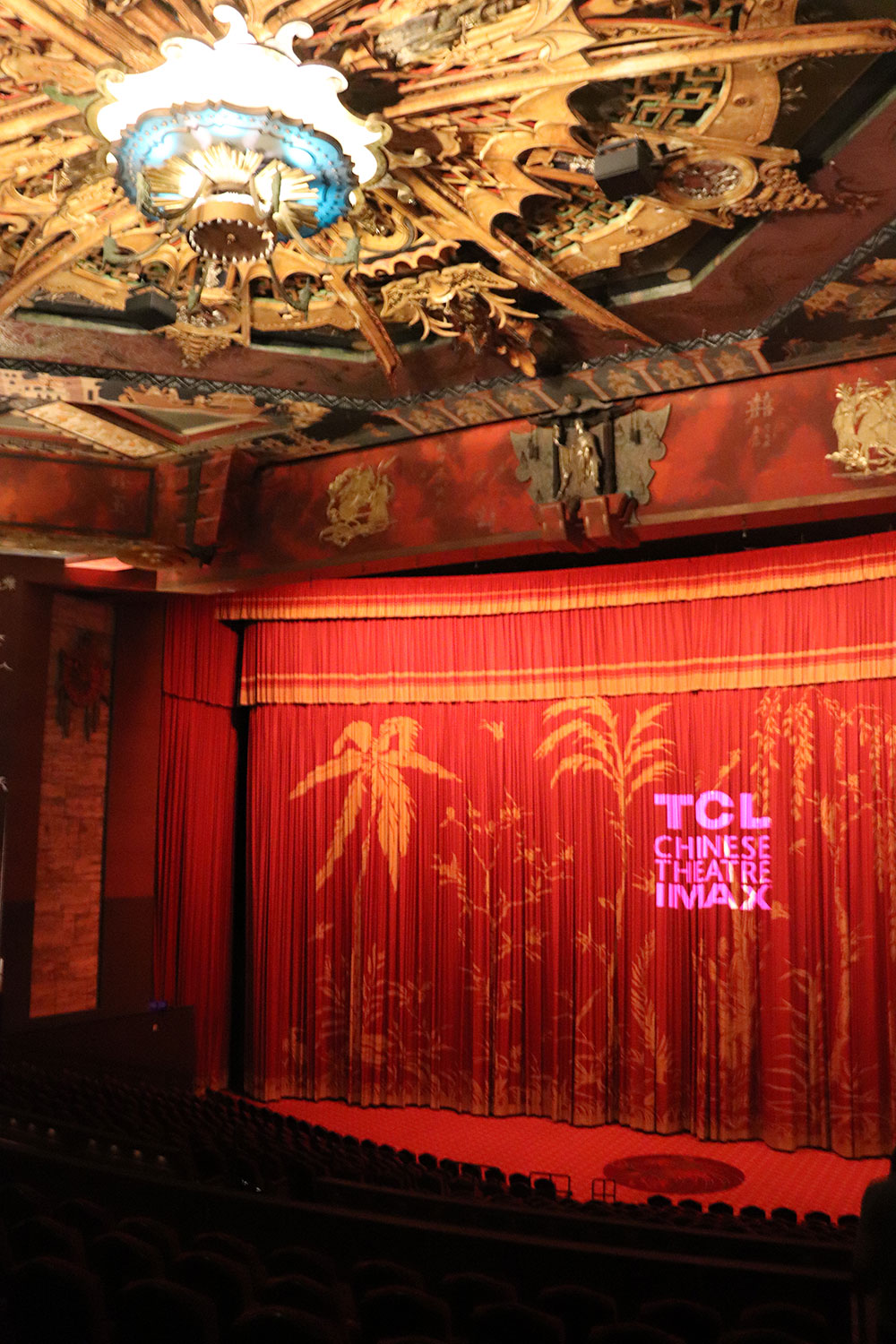 The Chinese Theatre was built in 1927 by Sid Grauman, who paired with big names at the time to create cultural masterpiece in then up-and-coming Hollywood. It's where a lot of the red carpet premiers are today. It's a bit more expensive but you can actually see a movie there, where they have a replica of the original interior and famous costumes, such as Dorothy's dress. For a little less, you can also take a short tour.
Go on a Warner Bros. Studio Tour.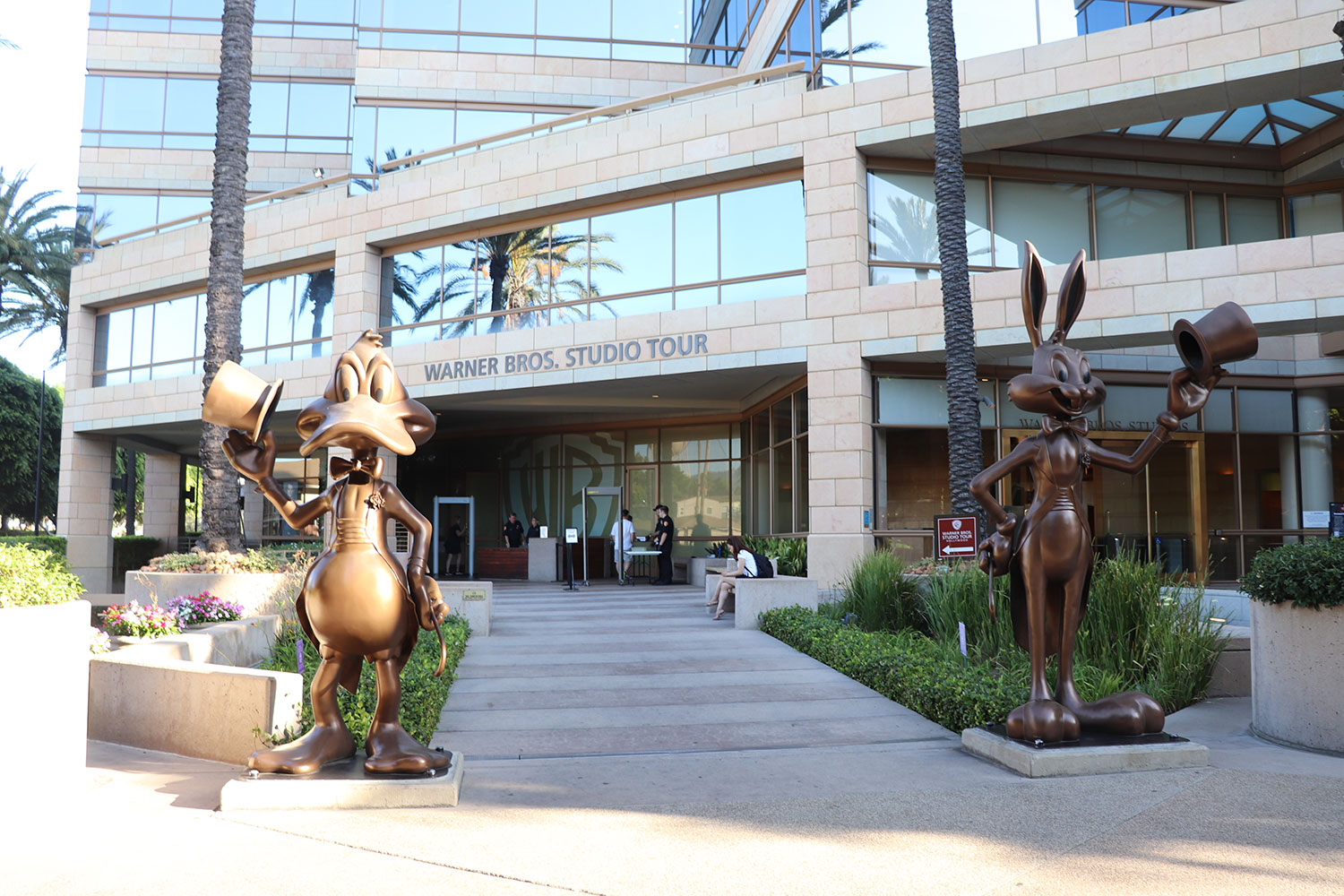 The Warner Bros. Studio Tour gives you a tour of their lot and you get to see some props, as well. You can also sit and get your photo taken on the set of Friends and Big Bang Theory. There's a lot to be discovered.
Go on a Paramount Pictures Studio Tour.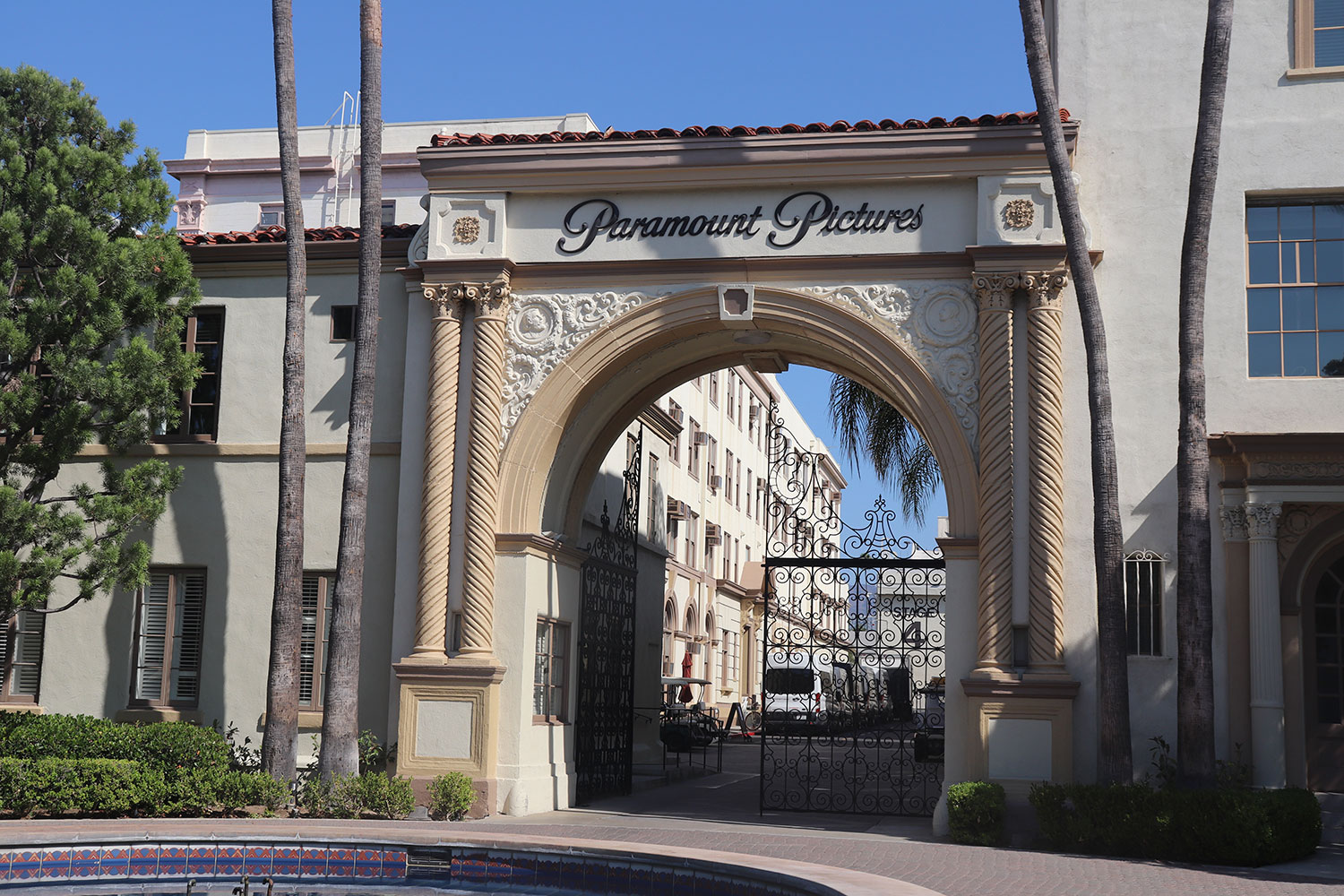 You can also take a similar tour and see the lots of Paramount Studios, including their famous gate.
Ride along Mulholland Drive.
This area of LA is so beautiful. It's strenuous so you may only want to walk or bike along part of the trail but it's an absolute must-see. You can also drive if you're willing to take on all the traffic, but know that you probably won't be able to stop and take pictures.
Play some games on the Santa Monica pier.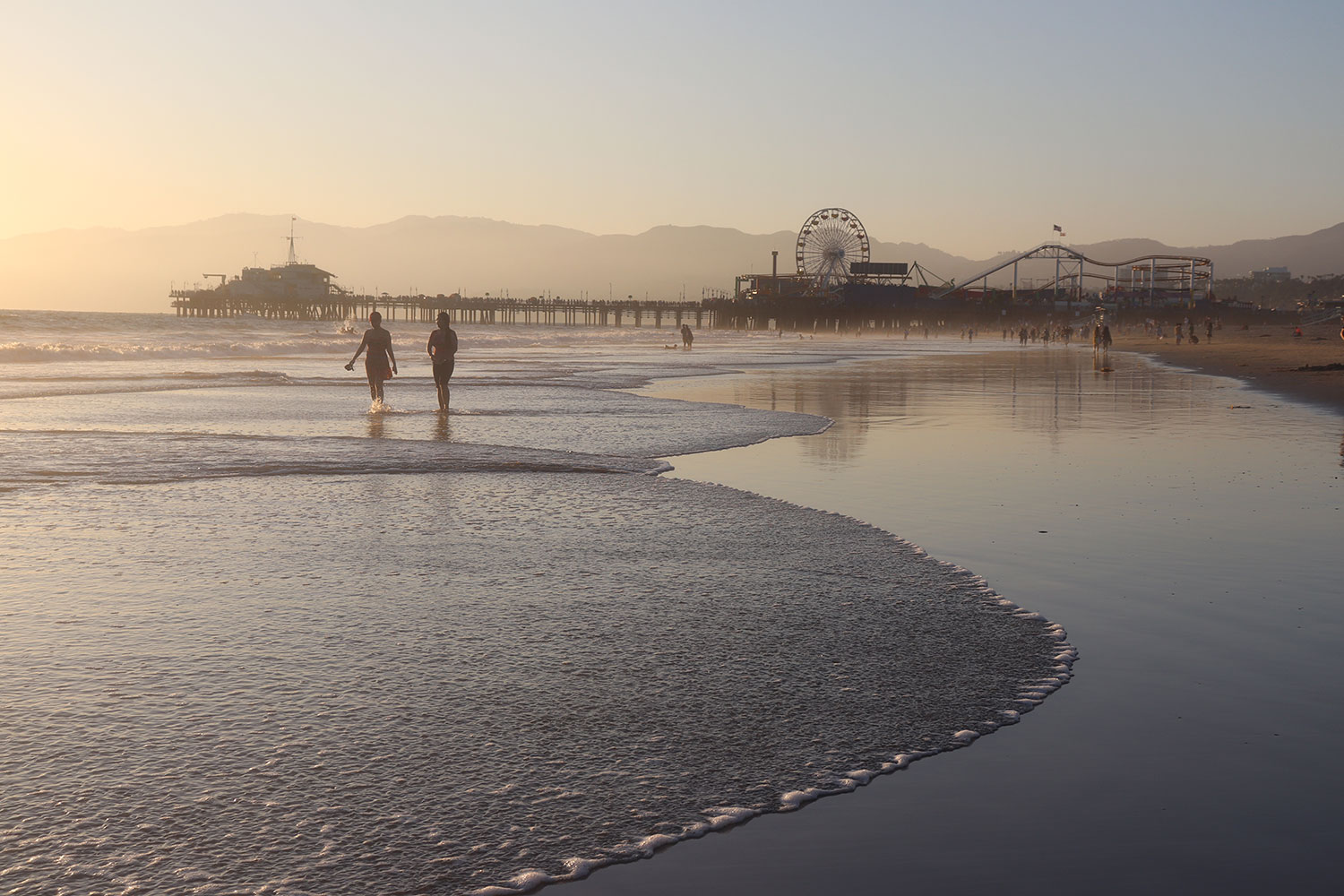 The famous pier is actually quite decent, and I find parks like Santa Monica's to be a staple of American culture. They have the Pacific Park with a nice selection of rides and games to play, just like at a county fair. I'd recommend spending a few hours there and getting the wristband for $35 because it gives you unlimited rides. Otherwise rides cost $5-8 each.
Chill out at Venice Beach.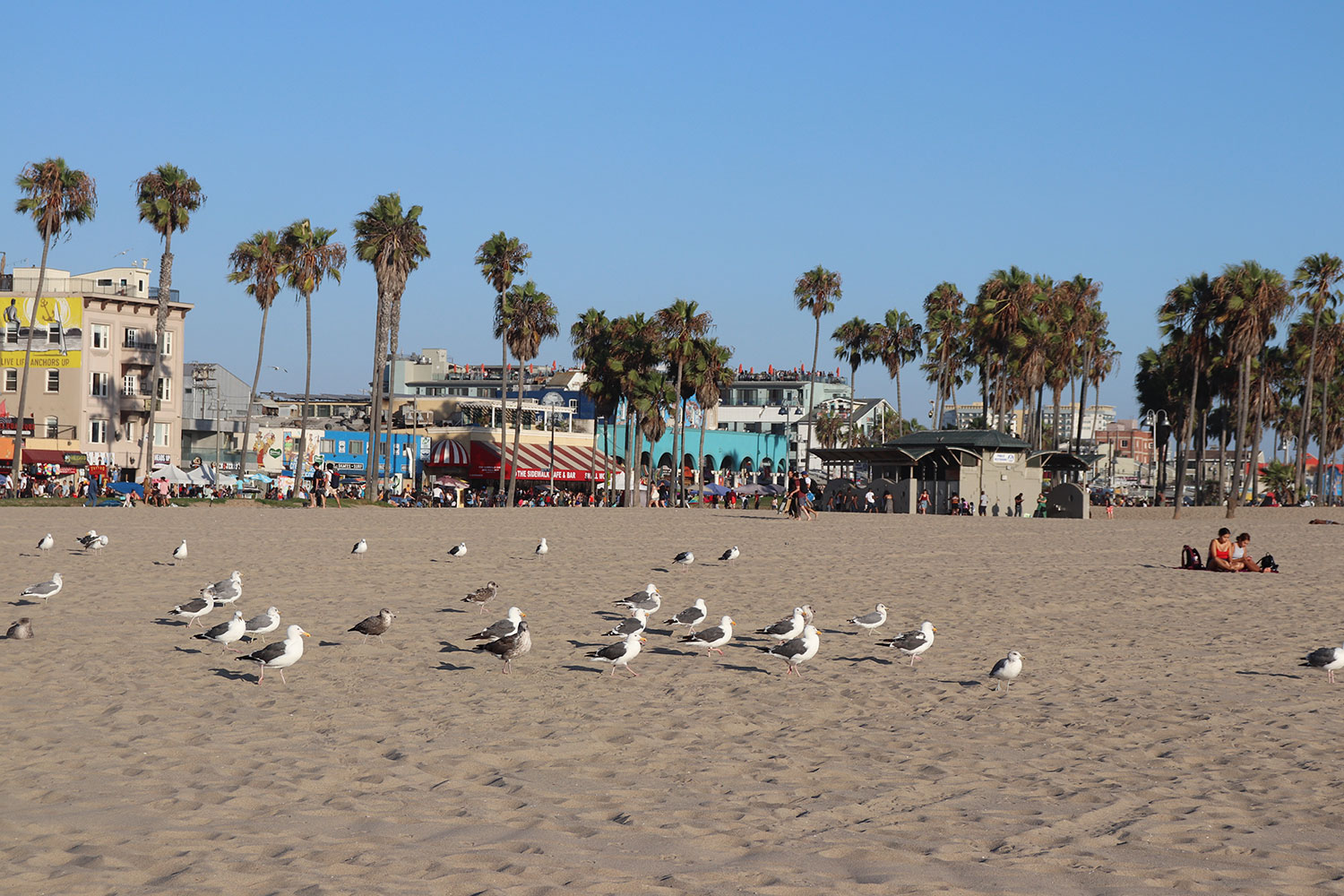 Venice Beach is technically in Los Angeles and it's a lot calmer than neighbouring Santa Monica. Also be sure to stroll by the Venice Canals for some cute photos.
Spend a day at Universal Studios.
I've been to the Universal Studios park in Orlando and it's my favourite park! The one in Hollywood has similar rides and setups, including the Wizarding World of Harry Potter.
Spend a day at Disneyland.
I've been to Disney World in Orlando and have heard that Disneyland is actually not as good. My advice for the Disney parks is to research what you want to do so you can go to the proper park (Disneyland/Disney Adventure Park).
See a live recording.
A lot of shows like Conan, Ellen, and Dr. Phil are recorded in LA. Most are free! You can research how to get tickets online for your particular show but most are on a first-come, first-serve basis – slash – raffle system.
See a concert.
LA has a tonne of places to see live music, including the Greek Theatre, STAPLES Center, Hollywood Bowl, and the Walt Disney Concert Hall.
Walk the Downtown Art Walk.
This actually isn't a street art walk like it sounds, but rather a string of art galleries to visit in Downtown LA. Click here to learn more about the Art Walk.
Take a Celebrity House tour in Beverly Hills.
Is this ethical? You decide. But taking a tour to see the exteriors of rich peoples' houses is quite enticing.
Buy something at Melrose Trading Post.
This was a gem I discovered when I was in LA; the Melrose Trading Post is an open-air flea market where you can buy all types of things, or just browse around.
Shop at Rodeo Drive.
Rodeo Drive in Beverly Hills is one of the most popular places to go to shop.
Eat some new food.
Los Angeles is so famously known for its fantastic food scene. Be sure to do some research before heading over and try something you've never tried before.
Some Things to Know
Los Angeles is huge, think along the lines of Tokyo. Even just staying in a specific area like Hollywood requires some public transit unless you're fine with walking in heat. LA does have a metro & bus system that can take you a lot of places. Renting a car is not ideal at all since the city can get very congested and parking is absurd.
Many activities sell out so be sure to purchase tickets in advance if possible.
As the city is so large, it's best to make a map of where you want to go, what you want to see, where you want to eat, etc. Everything is so spread out.
Los Angeles is a very big city and though I was surprised to find it didn't have an incredible amount to do, there's still a lot for visitors to see and explore.
What's your favourite thing to do in Los Angeles?
Pin This for Later
Please note that this post may contain affiliate links. These are at no additional cost to you but I receive a commission if you make a purchase through the link, and the commission helps me run my blog. Thanks for your support!
Tags:
california
,
los angeles
,
north america
,
united states
Sharing is Caring
Want to support me?
Buy me a Coffee