The Ancient Marvel of Cordoba, Spain – Things to Do & Travel Guide
Originally published on Friday, January 10, 2020
If you've taken a European architecture class, you've probably heard of the Great Mosque of Cordoba. Because it came up in so many of my courses, I just had to visit it on my trip to Andalusia. A huge perk is that it's located in one of Andalusia's finest cities: Cordoba. This city is filled with tonnes of charm, history, and beauty.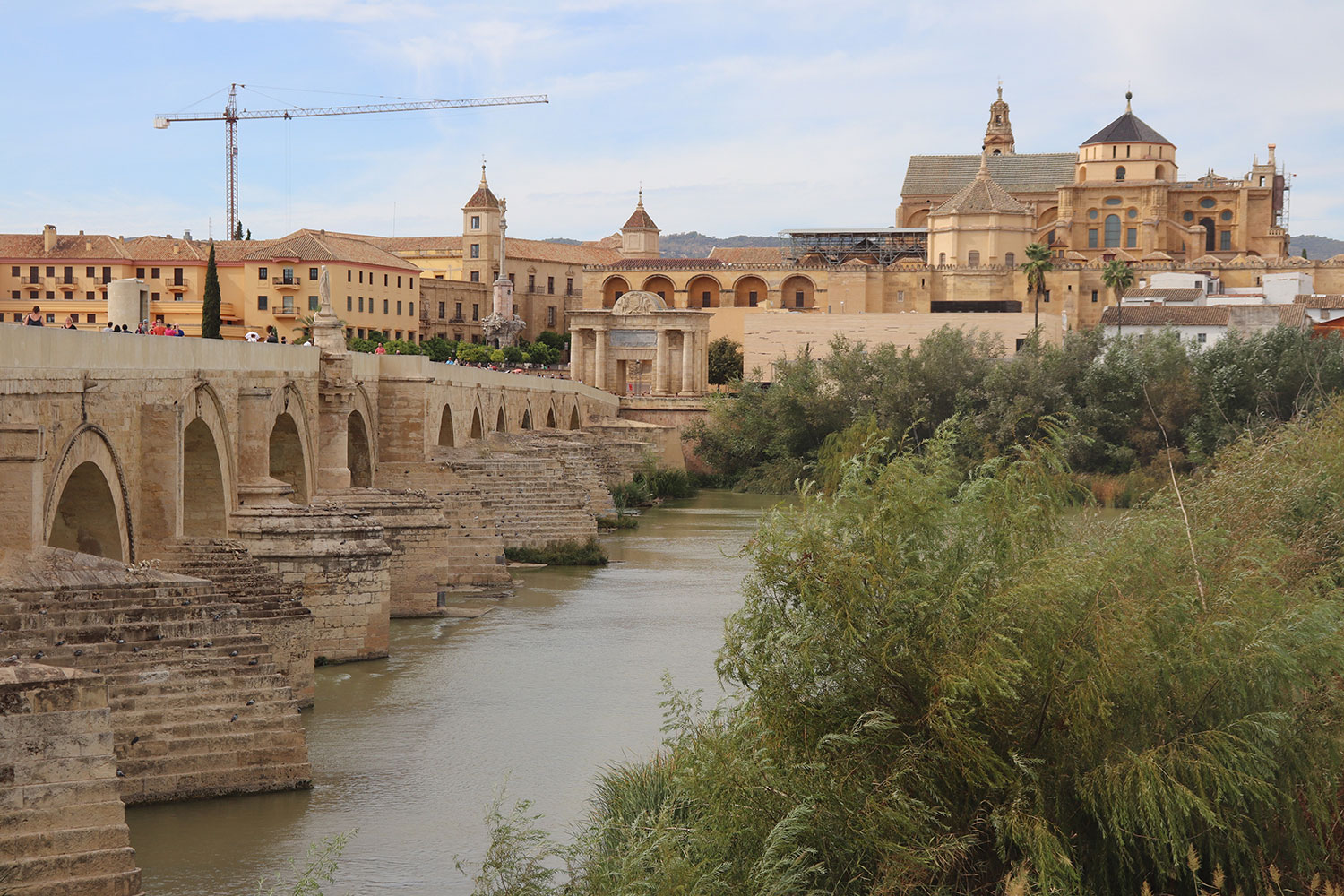 The History of Cordoba
Like other Andalusian cities, Cordoba has a history of cultural mixing. It was a Roman city but further thrived when it became Islamic only a few centuries later. It's said that around the 10th century, it was even the largest city in Europe, if not the world. People of most religions were allowed to live in Cordoba, so long as they worshipped the same God. The city collapsed under Christian rulership in the 13th century, and one can tell from being in Cordoba that they merely edited a lot of the existing architecture. Now, it's a nice mixture of Islamic and Christian architecture. Even though the city thrived about a thousand years ago, one can still easily imagine how Cordoba looked in its heyday.
Map of Cordoba, Spain
Things to Do in Cordoba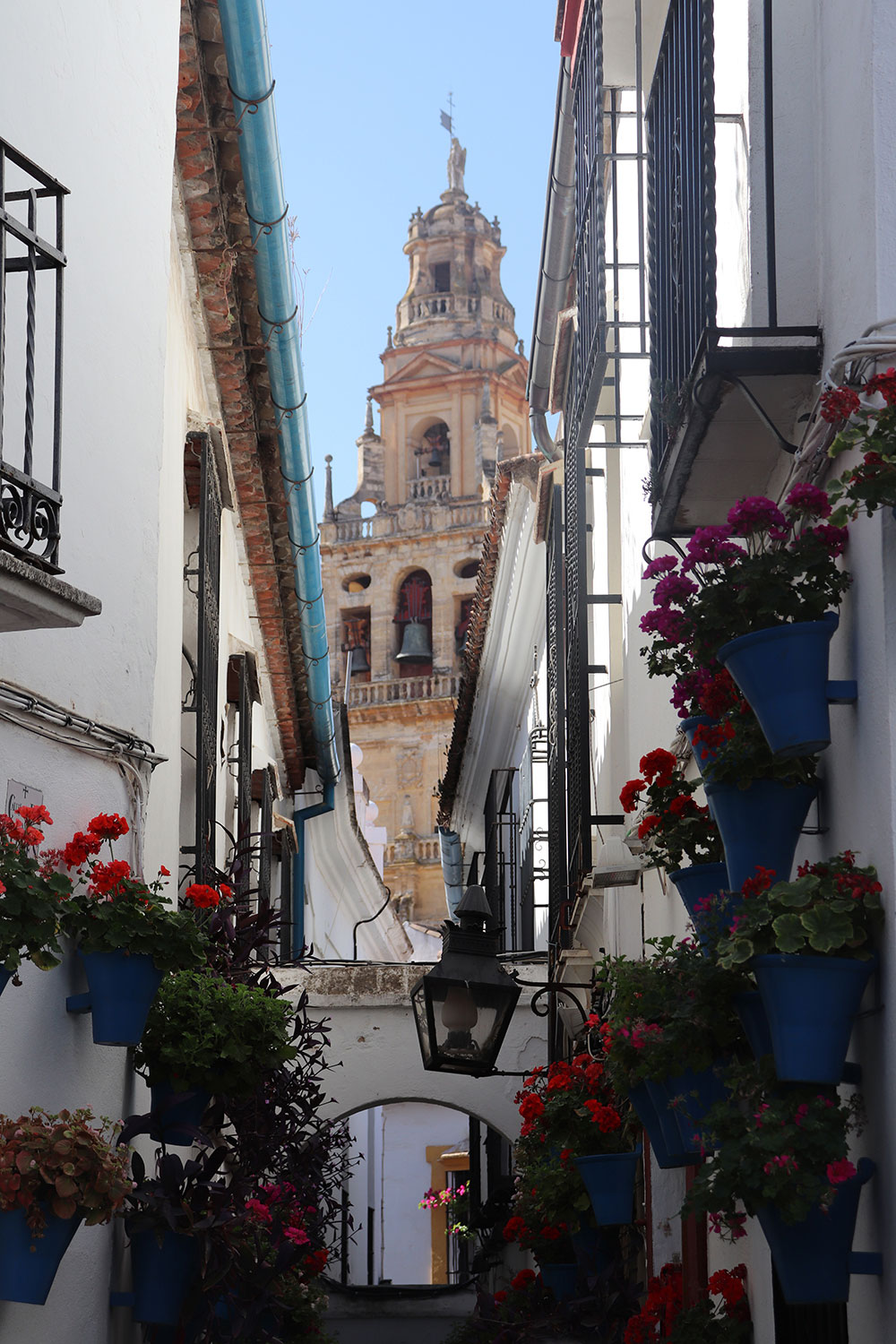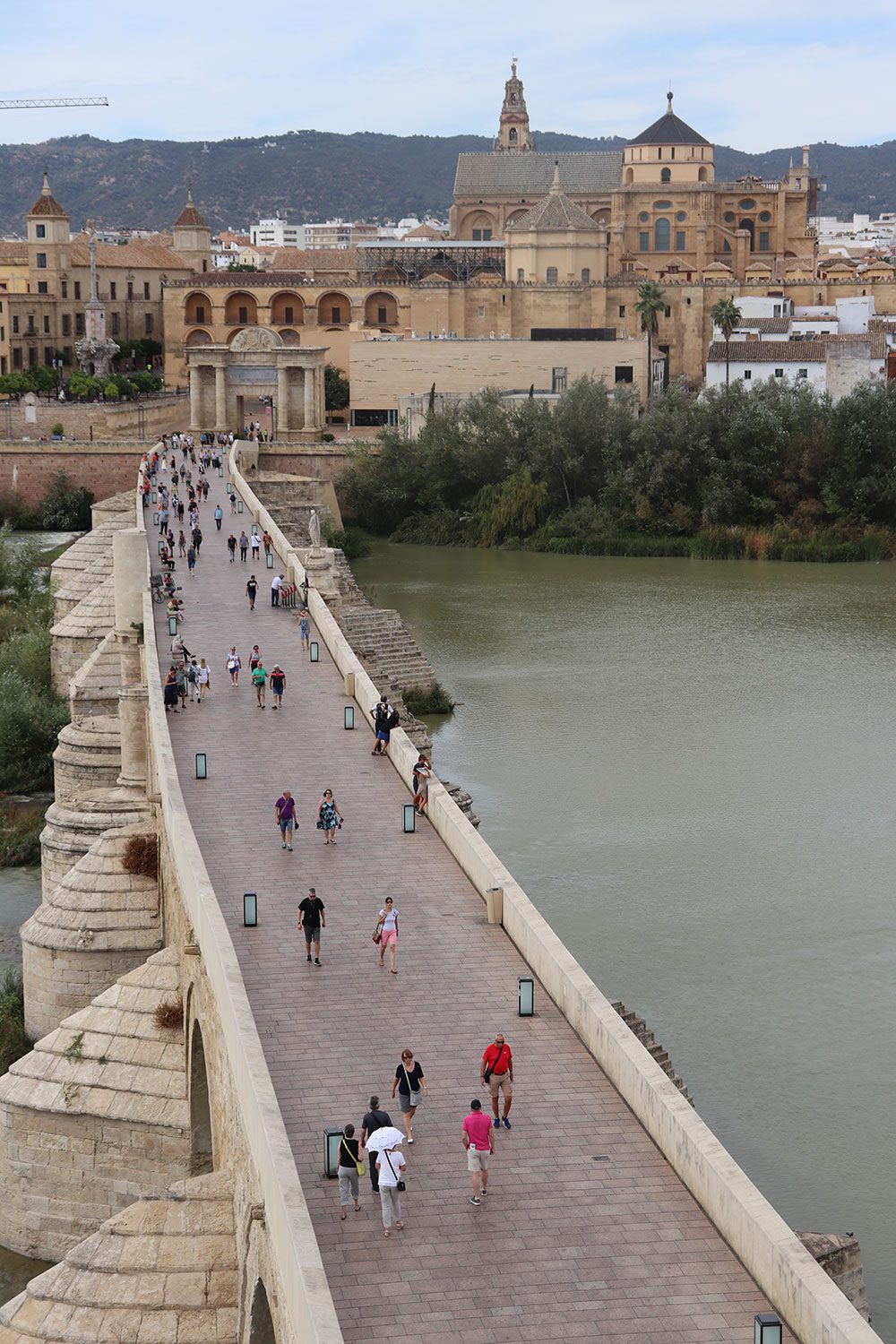 So of course the highlight of the city is the Great Mosque/Cathedral. I've always referred to it as a mosque because its Moorish architecture is what makes it so well known; however, the (Christian) locals tend to emphasise that it was turned into a Cathedral. I had some issues getting to it because my map said "cathedral" and didn't mention a mosque. The current mosque was built in the late 700s and it was expanded onto over the next few centuries. The most notable feature of the architecture is the double arches with the stripes, and it is indeed a very pretty feature. However, what's really striking about the mosque is its diversity. In the middle of the cathedral is this ornate, gothic section. Towards the sides are both Christian alcoves and Islamic, and the Islamic alcoves are still very much decorated and gilt, despite the sack by the Christians. Look up because above your heads are some great stained glass pieces. This place of worship is huge and exploring it is so fascinating because everywhere you go is different. However the hundreds (if not thousands) of arches that decorate the space make it seem so grand and big. It's quite impressive.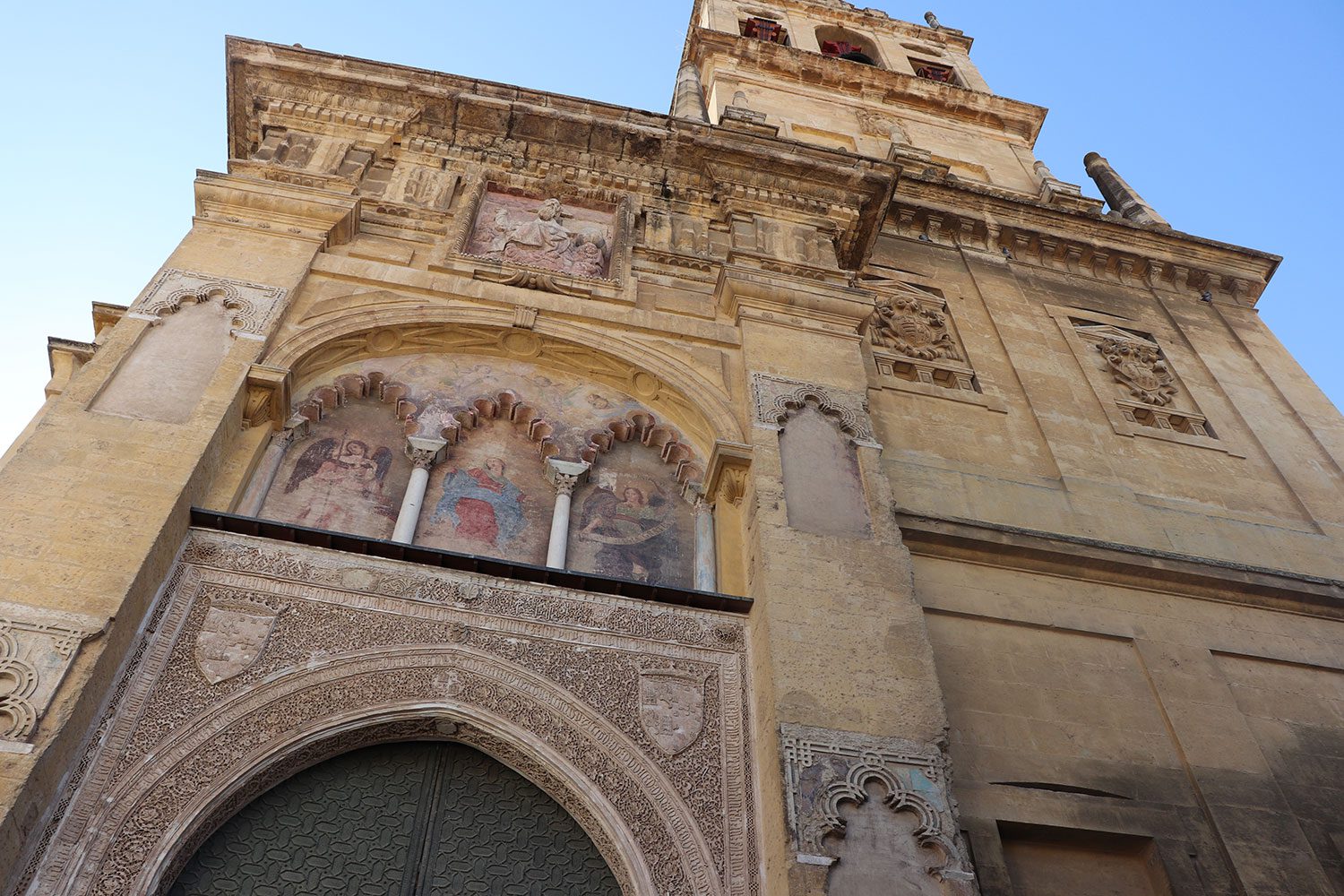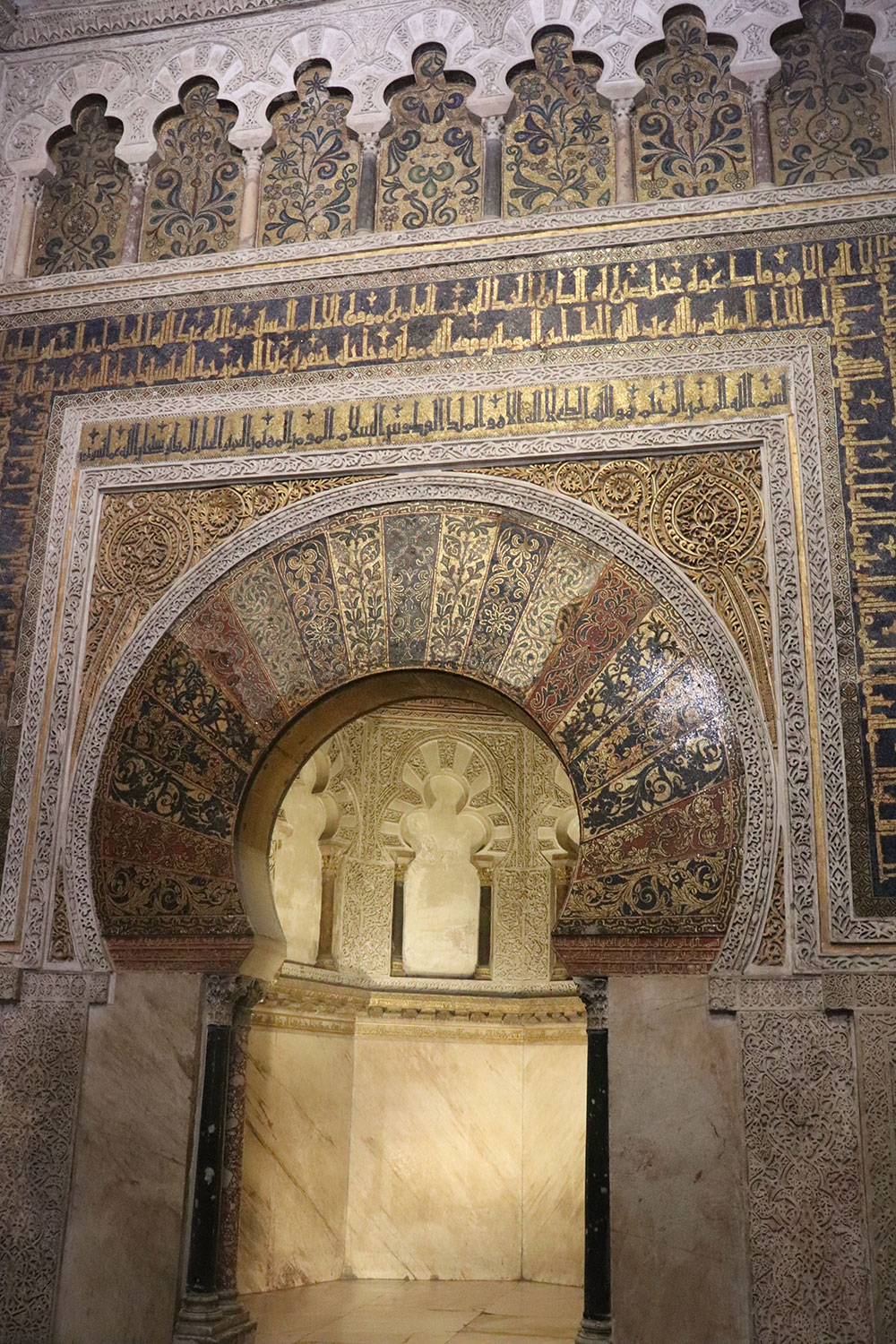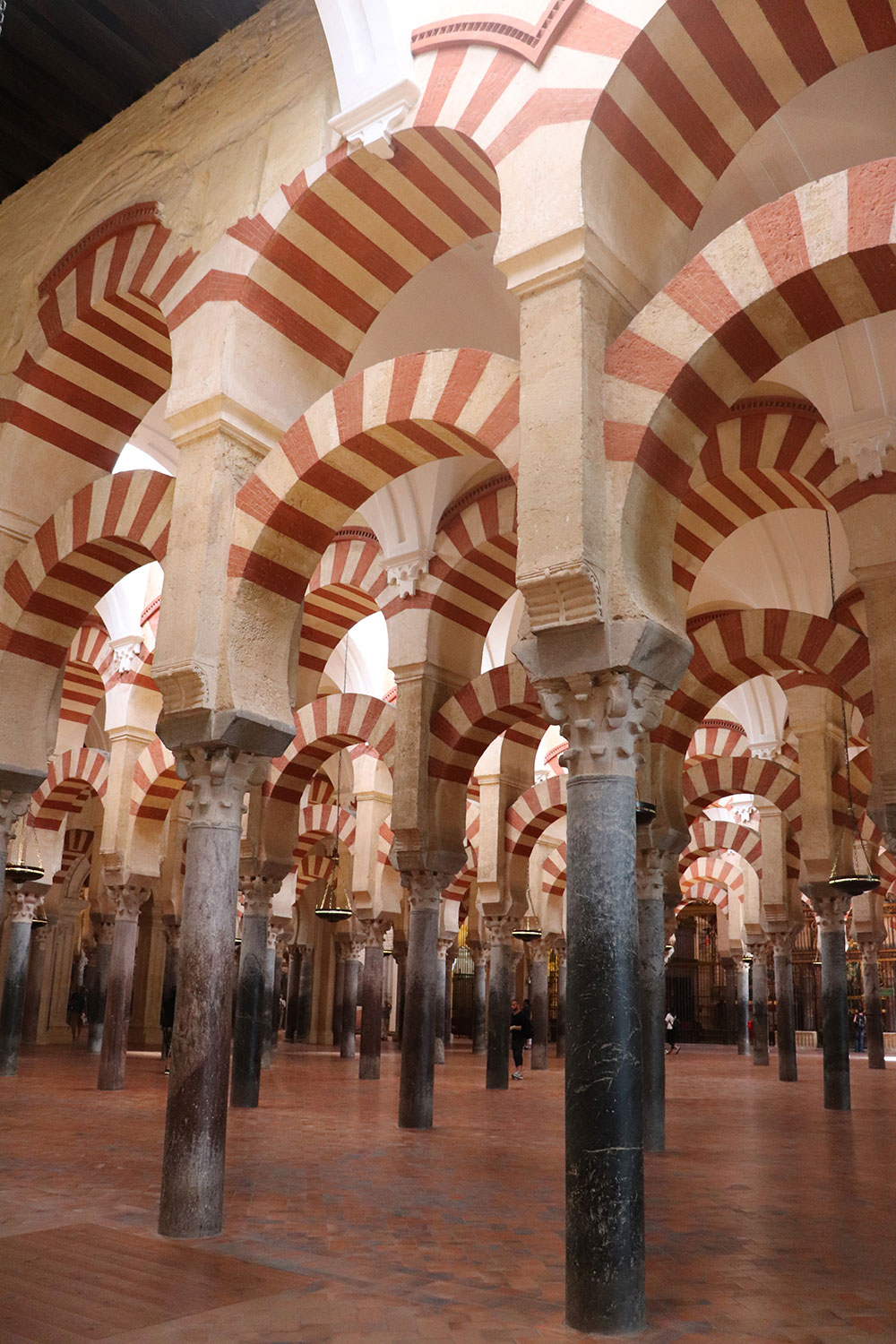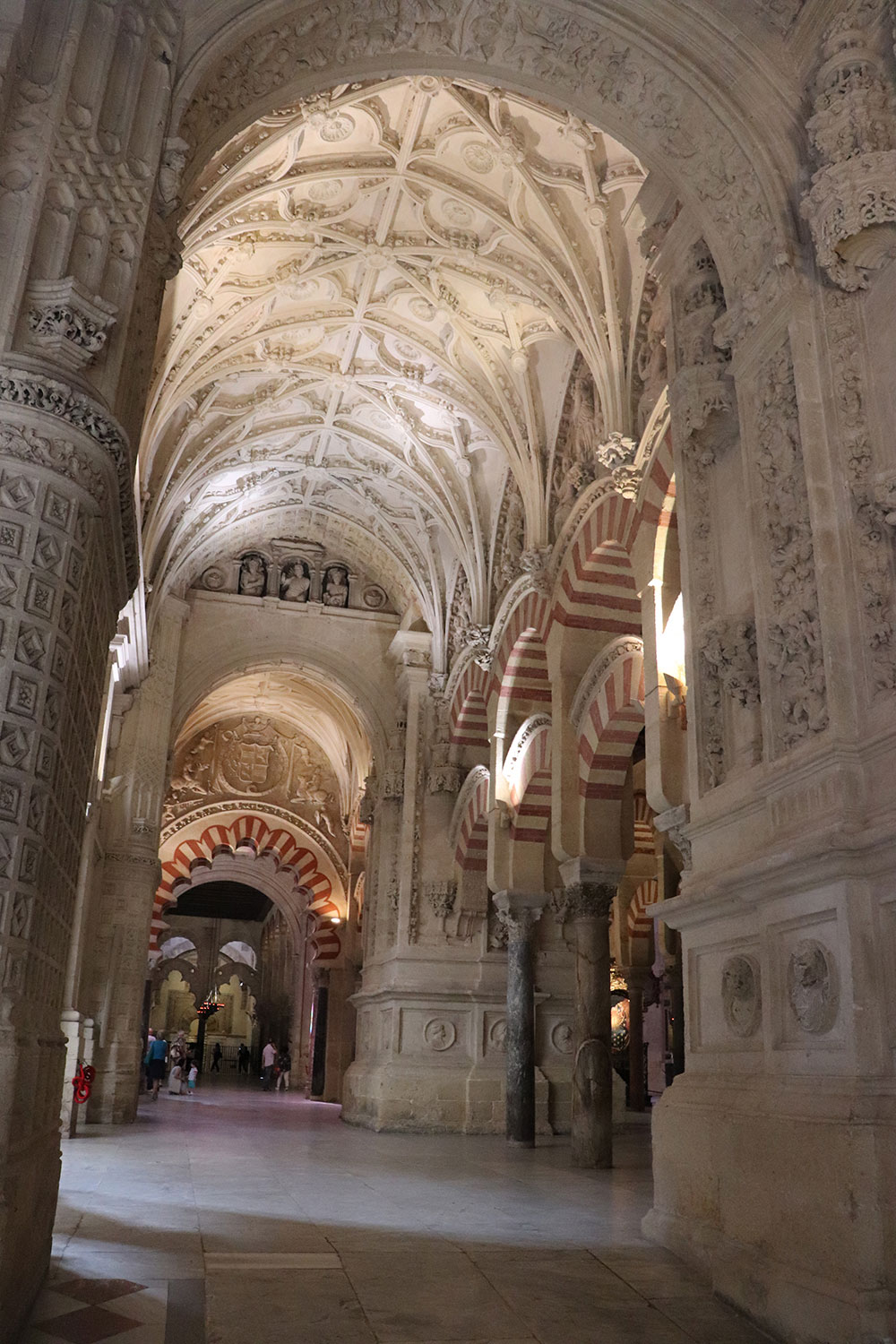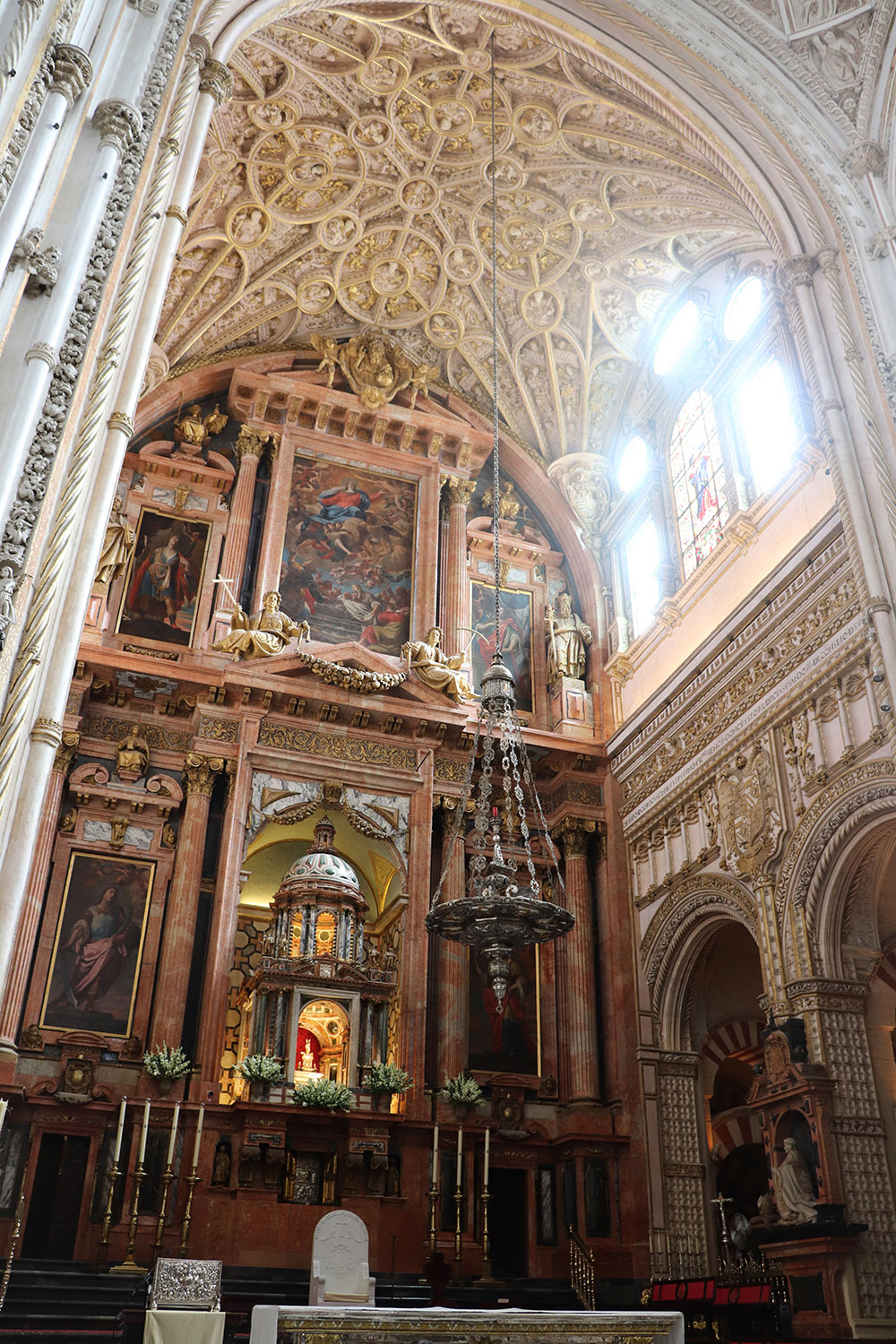 However there are other things to do in Cordoba, and I actually consider a lot of them must-sees as well. You must head over to the Alcazar de los Reyes Cristianos. The building is not super impressive, though it is sizable and has an expansive history. What's tremendous about this place is the gardens. They are large and so, so gorgeous. Tonnes of colour, water features, etc. I spent so much time in these gardens and they definitely can't be missed.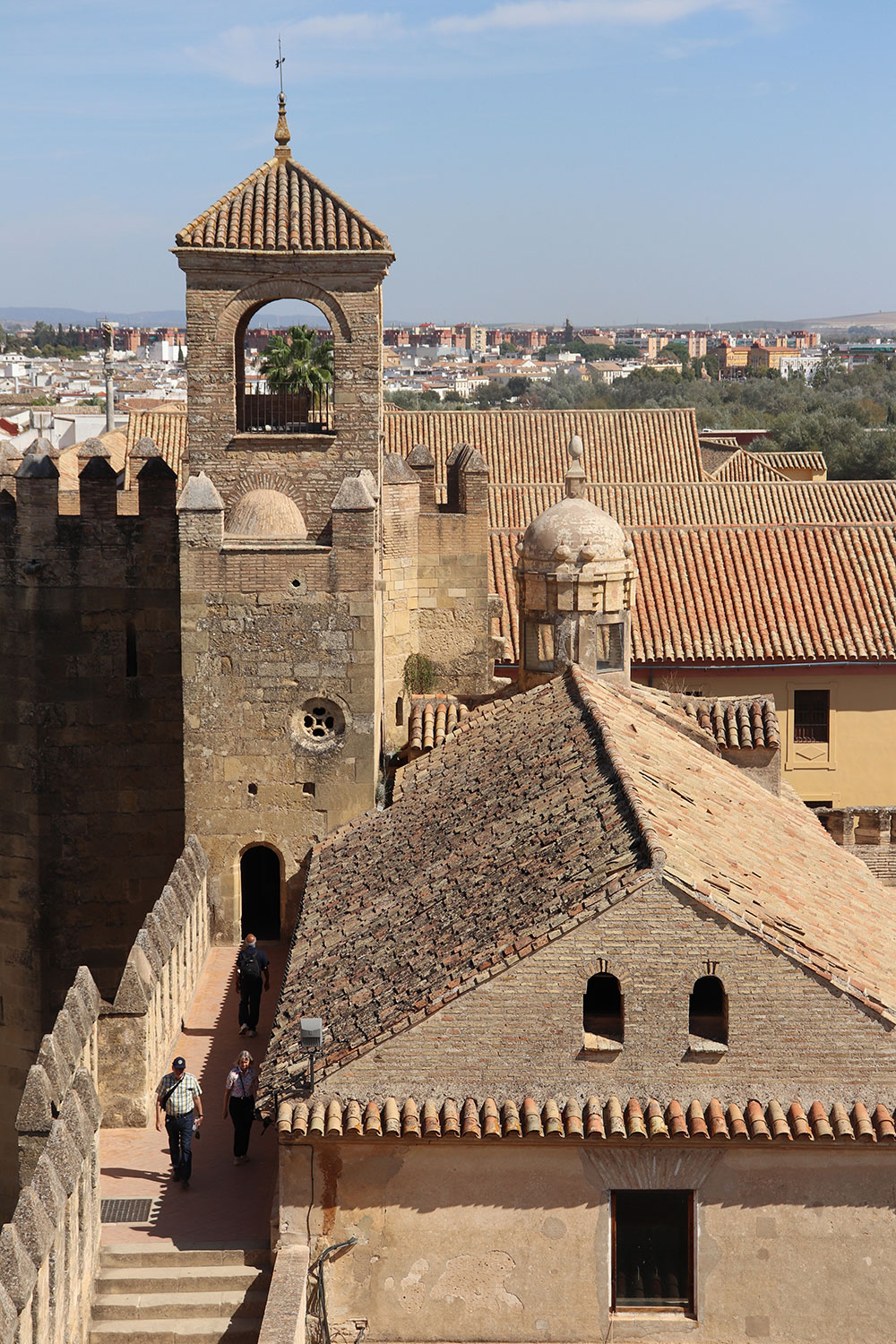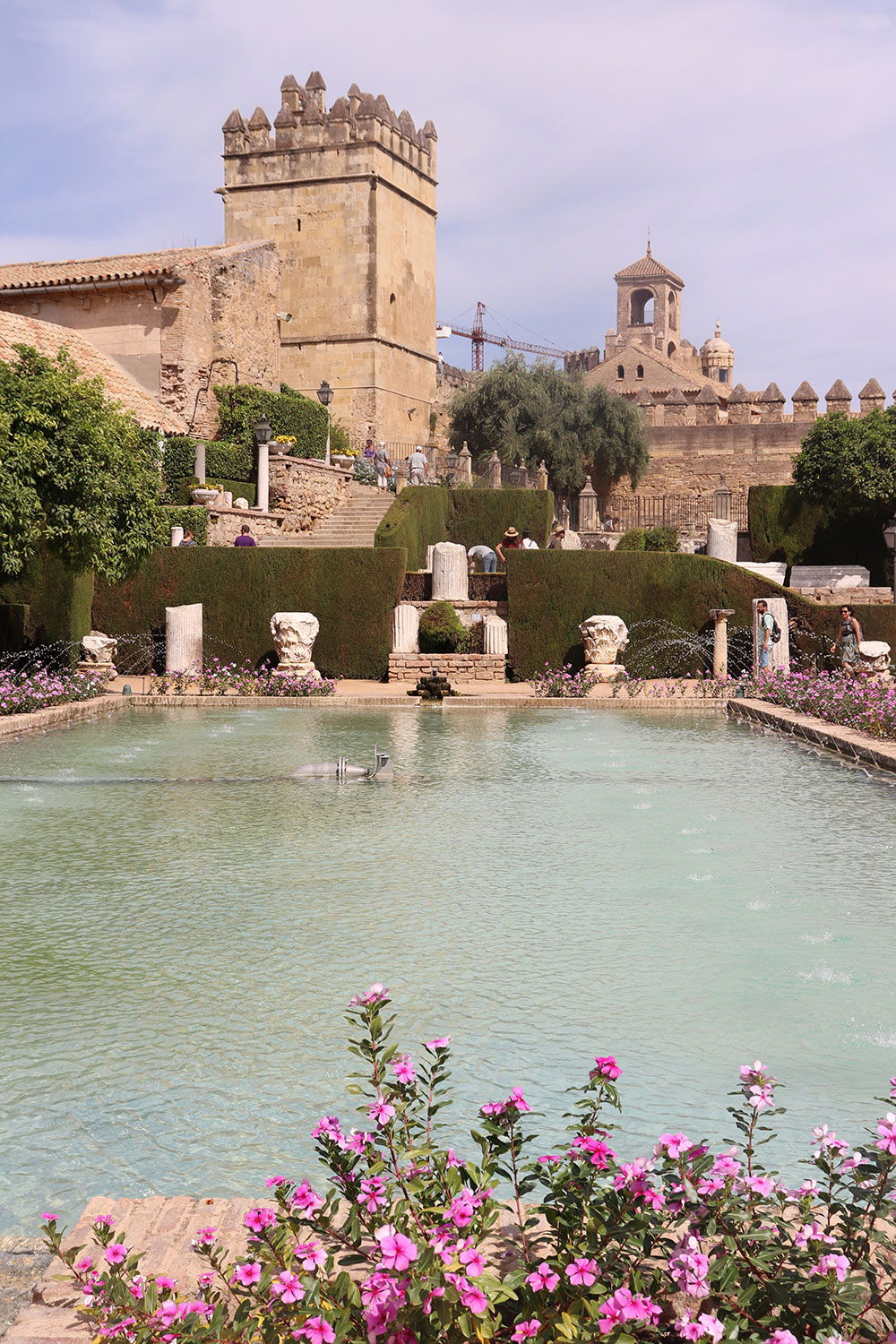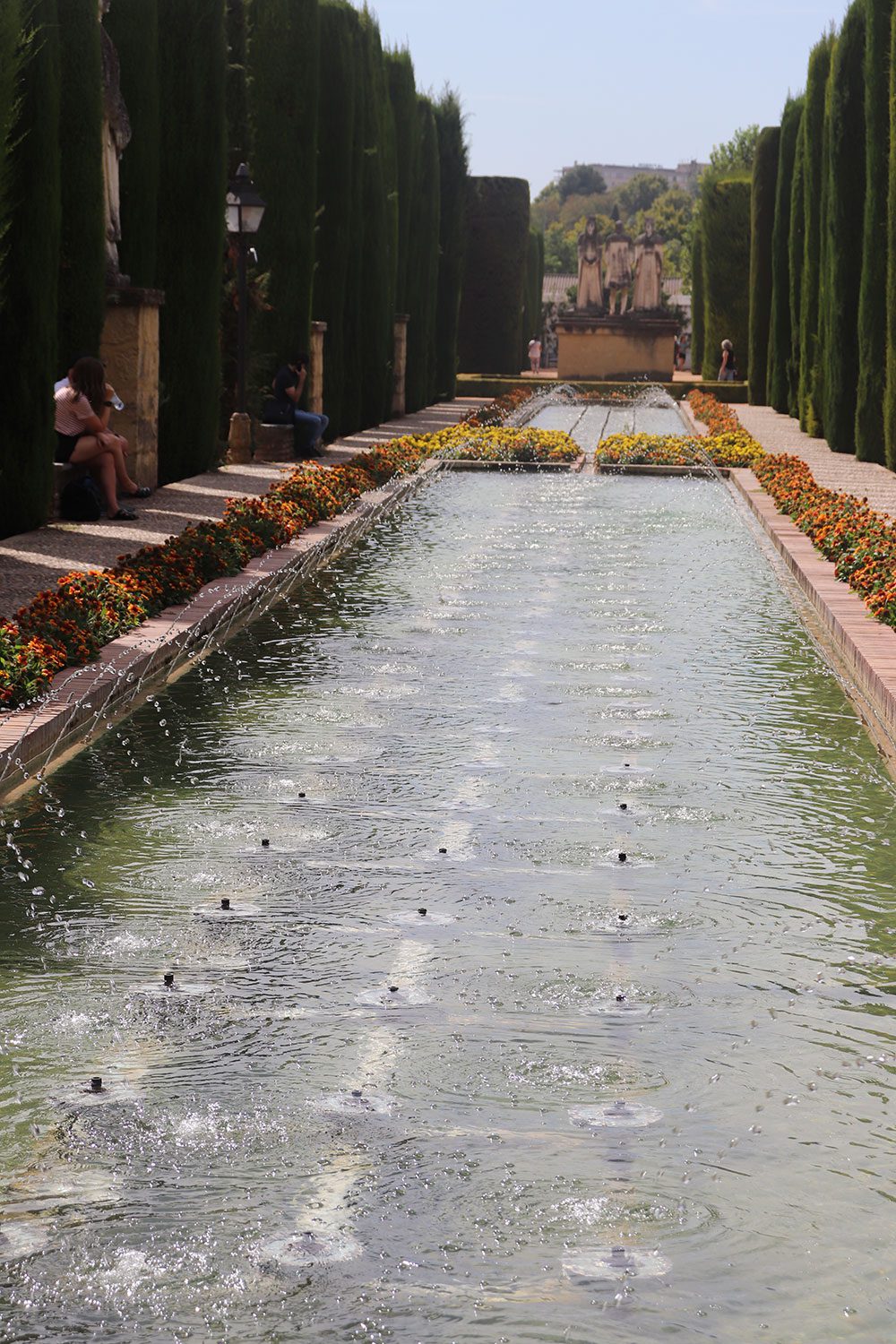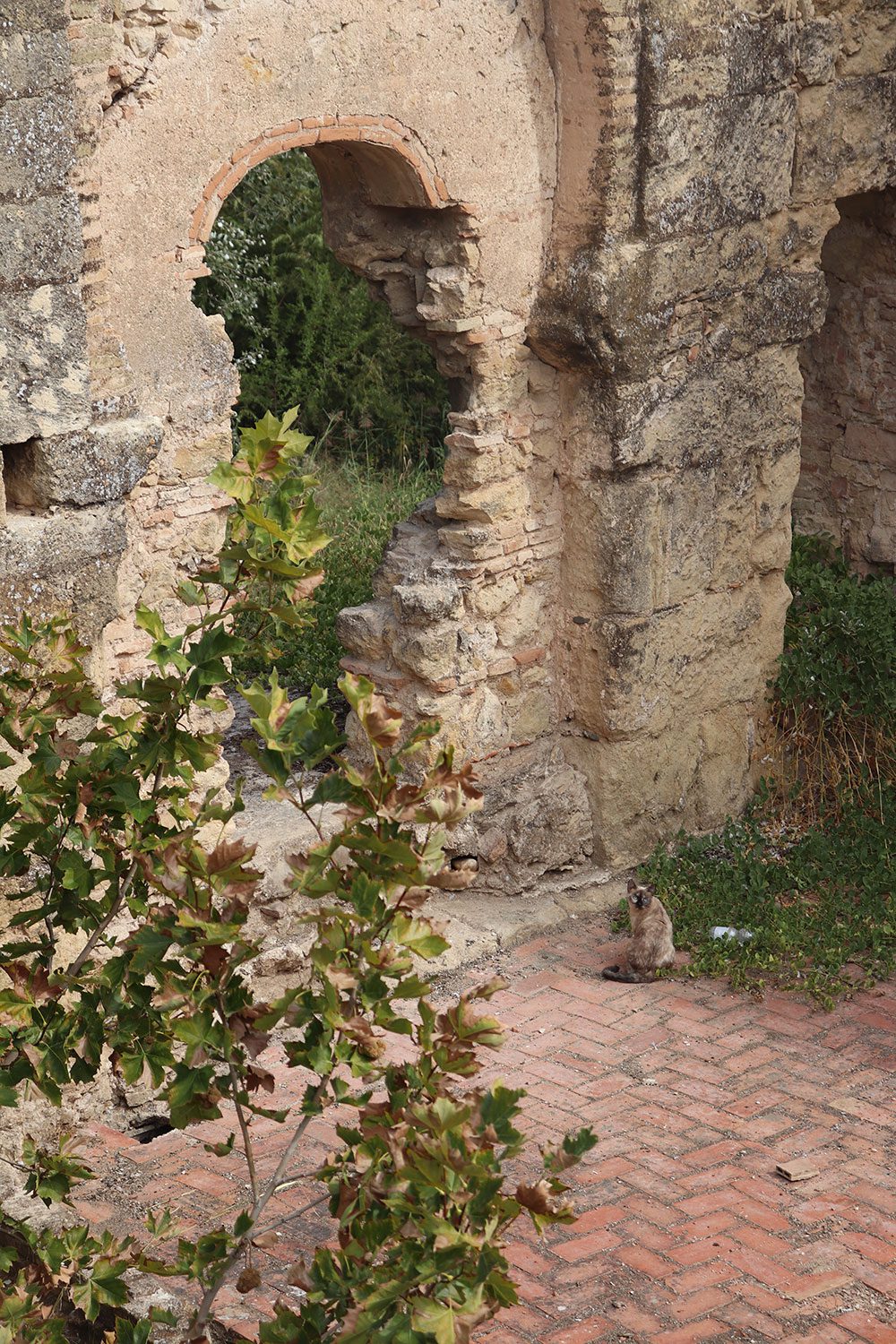 Another place to see is Palacio de Viana. This is a palace with a few courtyards and gardens. You can also take a tour of the interior but they're offered only in Spanish. It's a great example of the wealthy courtyard architecture of Cordoba. It also holds Cordoba's oldest courtyard! Which I believe was called "Courtyard of the Cats" – a great name, in my humble opinion. Cordoba is known for its flowers and courtyards, and Palacio de Viana is a great place to see both of those within an authentic setting.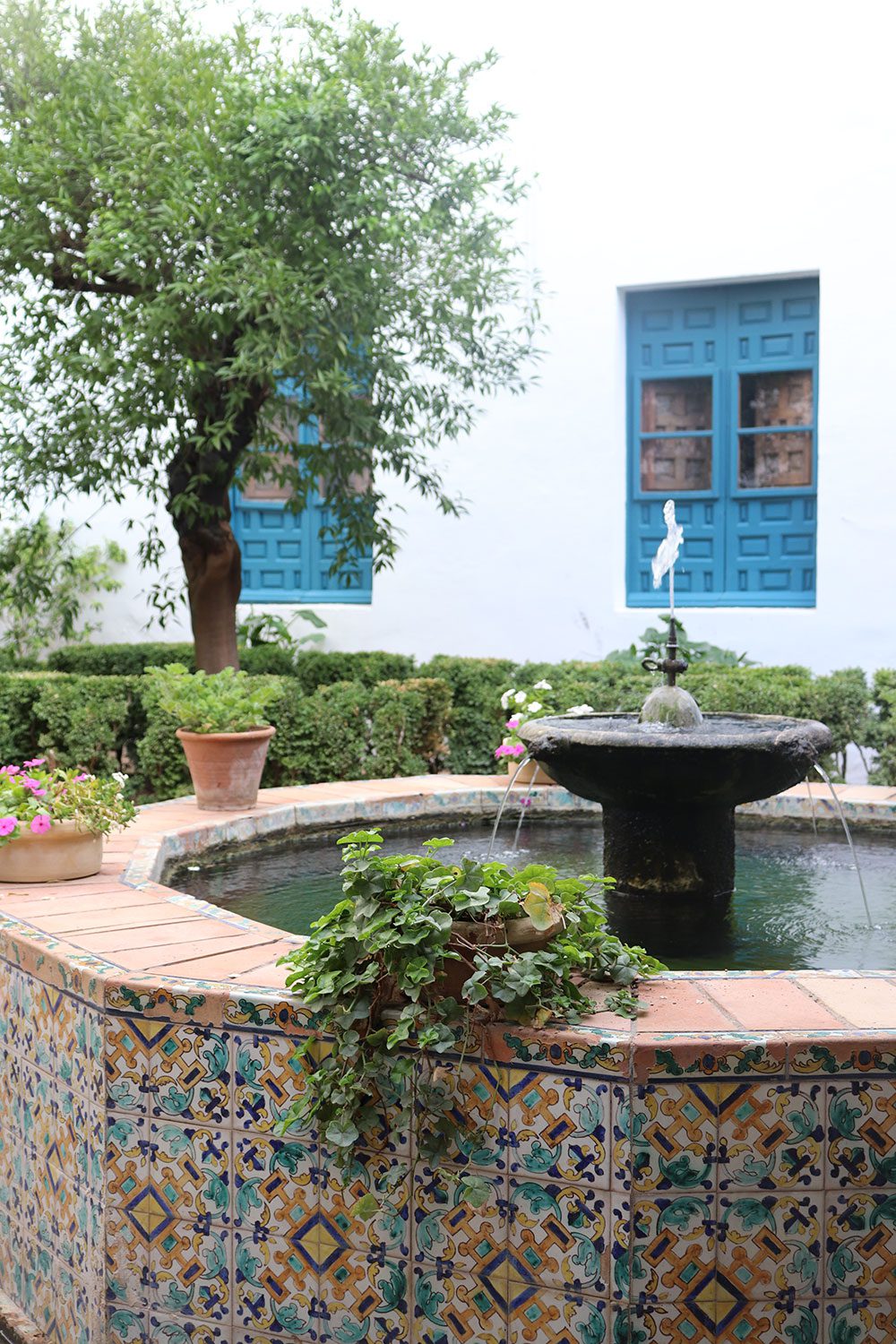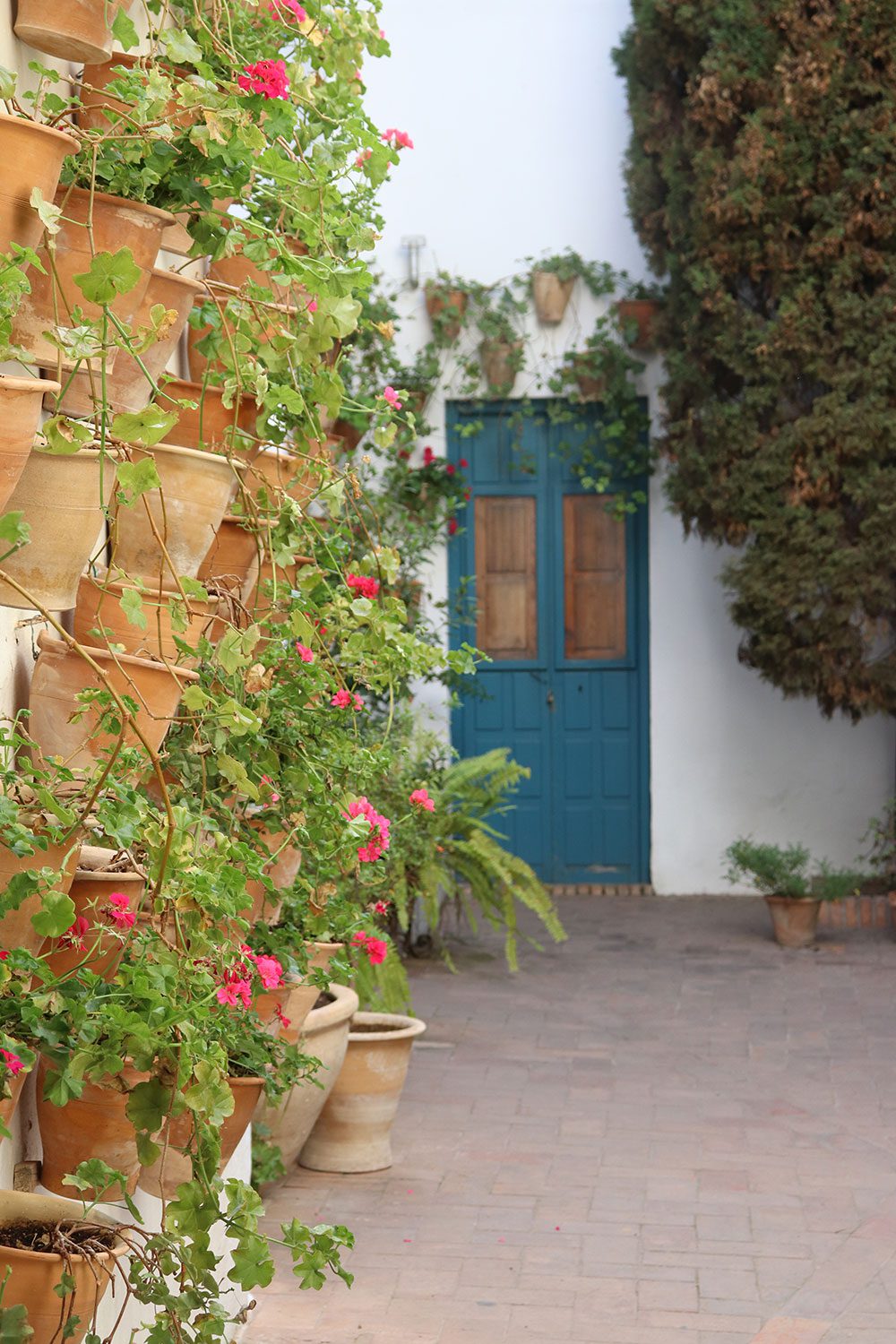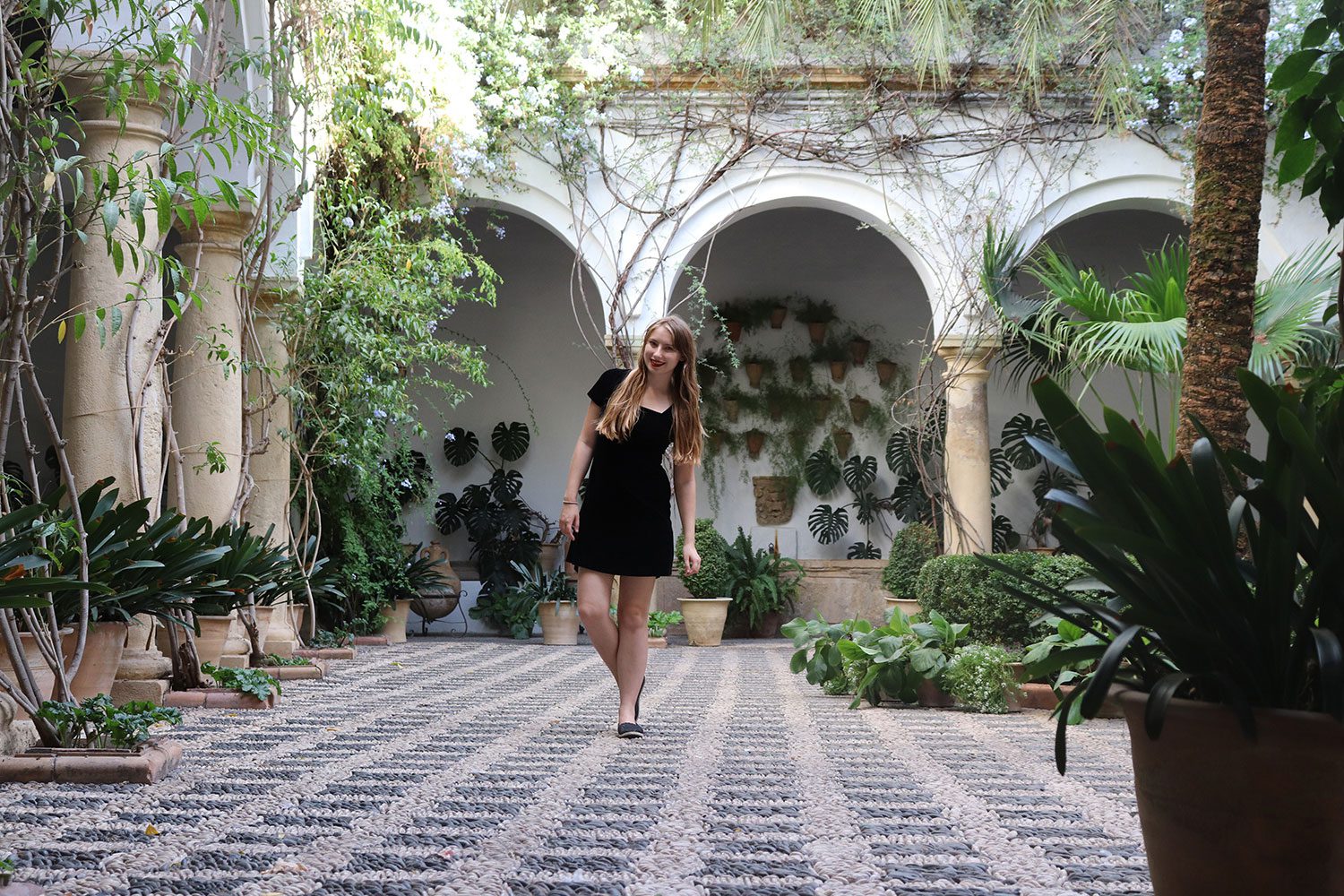 If you read my blog, you'll know I'm a huge fan of history museums and getting to know local history. Across the river, you can visit Torre Calahorra, which houses the Museum of Andalusian Life. This is a fantastic museum that shows you what life in Andalusia was like in its primetime, about a thousand years ago. The museum also has a rooftop terrace from which you can get views of the city. It's less than 5 euros to get in so I highly recommend it.
A huge highlight of Cordoba is the Roman Bridge, which is next to the Torre Calahorra. I personally didn't find the bridge to be super exciting in person but you can tell from the way it's designed that it's the product of architectural ingenuity, which is fascinating since it's so old. Cordoba apparently was a centre for science and technological progress as it had paved streets and street lighting over a thousand years ago. This bridge is exemplary of the genius that lived and made the city.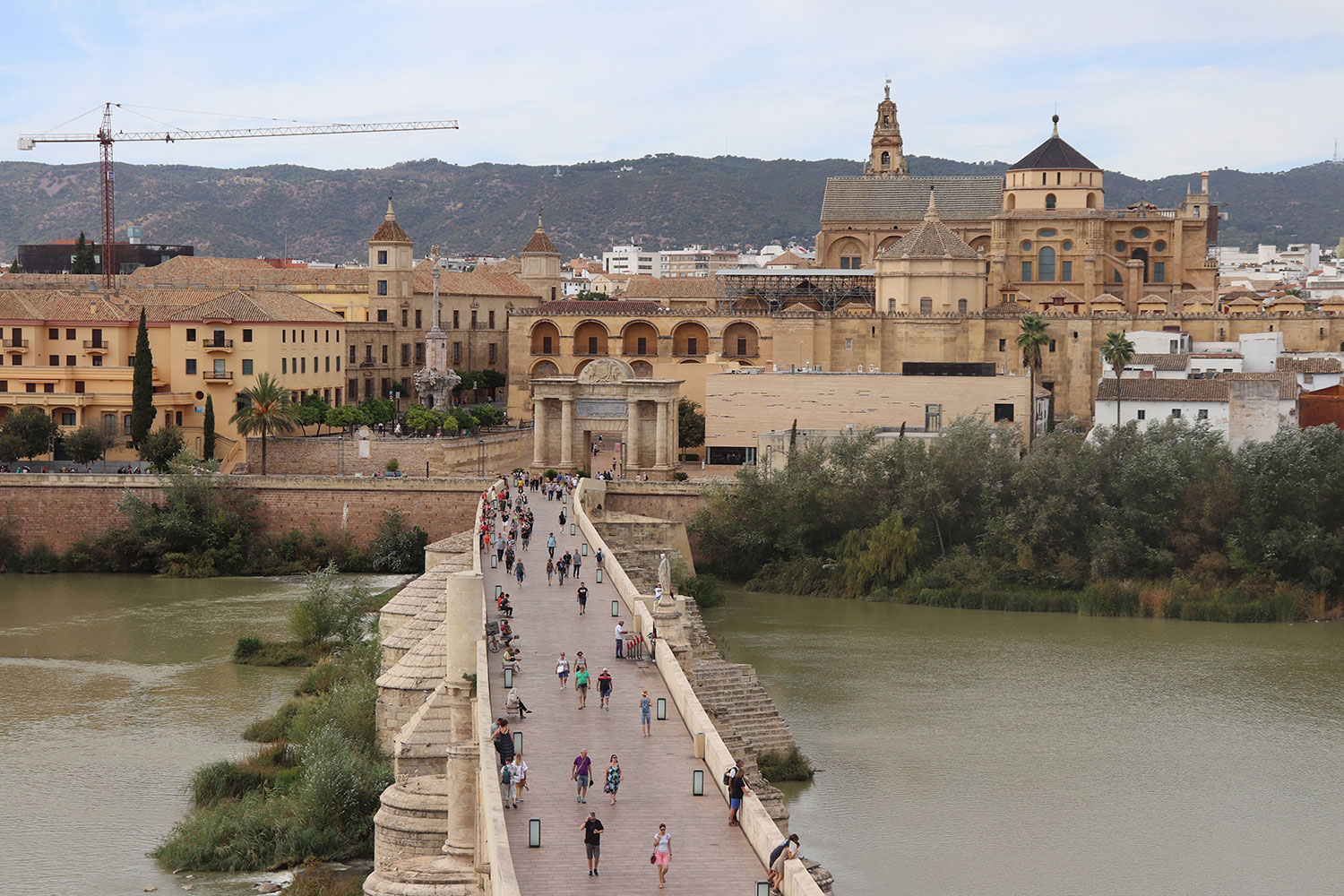 One of the great things to do in Cordoba is to walk around the old quarters. The building are all so old and it's like going back in time. The white-washed buildings with colourful trim and flowers make the city so picturesque. The area near the mosque is quite tourist-y but not overwhelmingly so. While walking around, you can see the Almodovar Gate, which is an original city gate, at the western part of the city. Near Palacio de Viana, you can easily find the Roman temple, another reminder of how old the city really is. There's also an archaeological museum if you want to see more antiquated artefacts.
A lot of people recommend seeing Callejas de las Flores, which is a quick stop. However I didn't find it to be anything spectacular or even better than the rest of the city. I'd say it's skippable but since it's fast to get in and out, I don't see why I should recommend skipping it. Just know that there are other streets and places that are just as nice.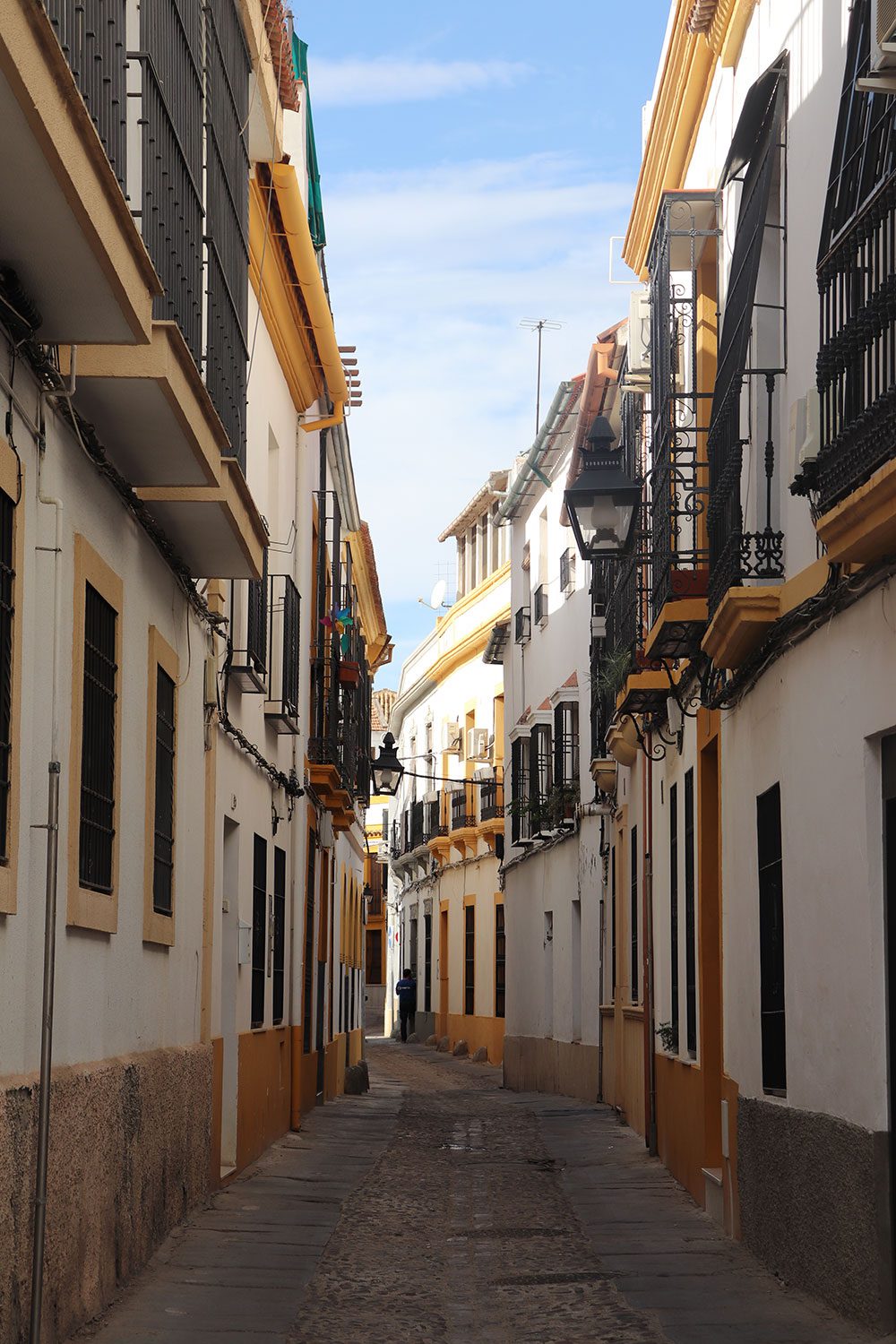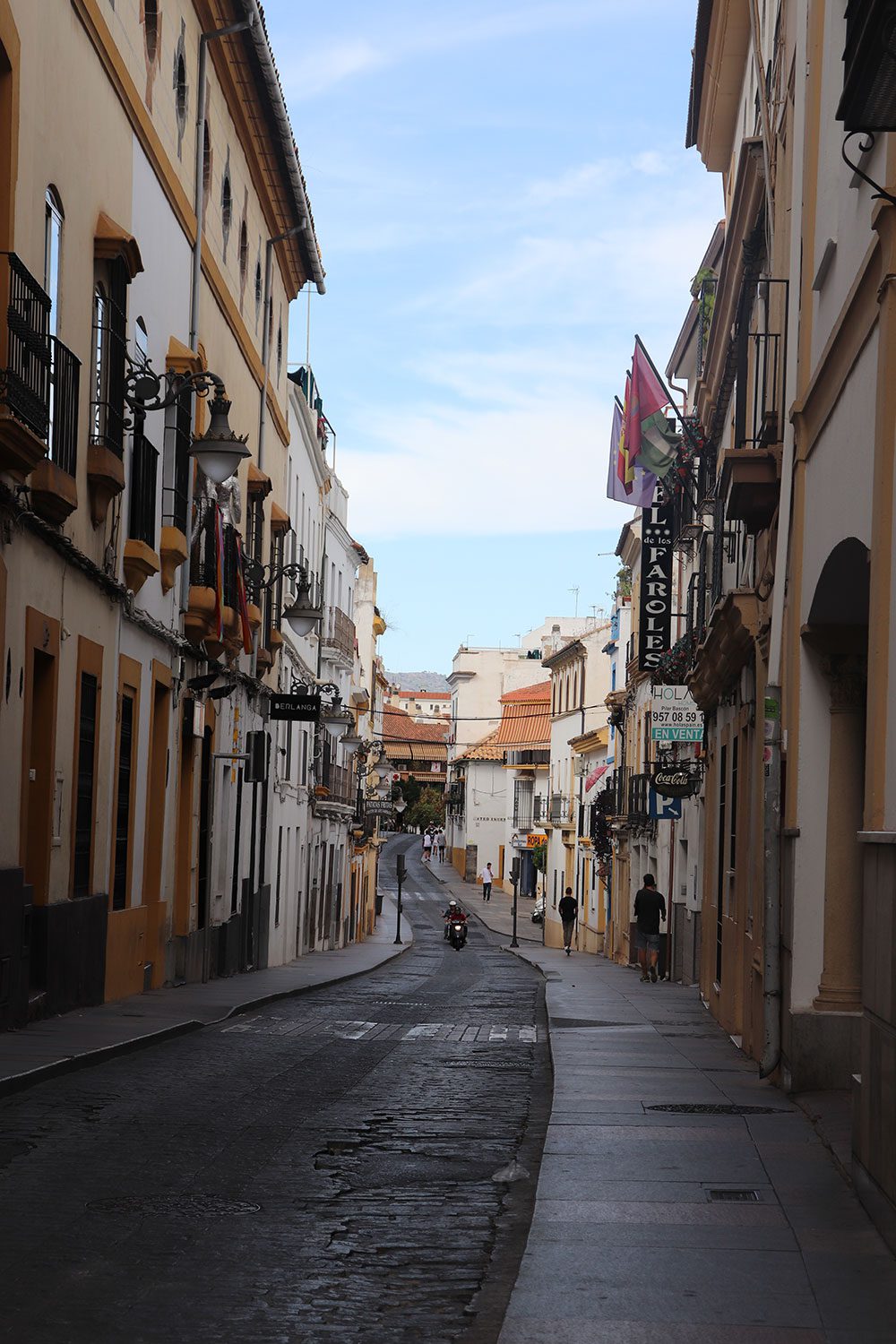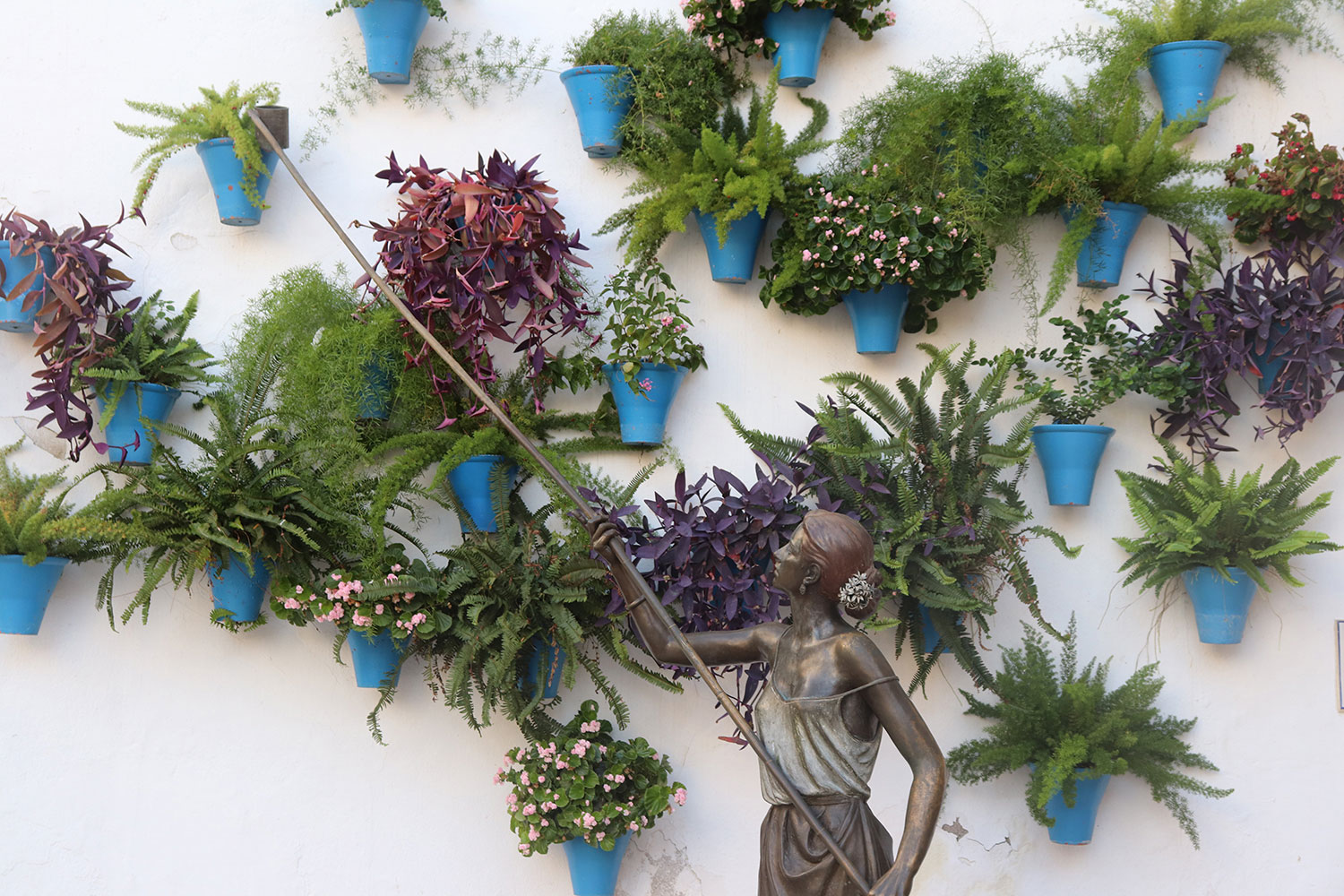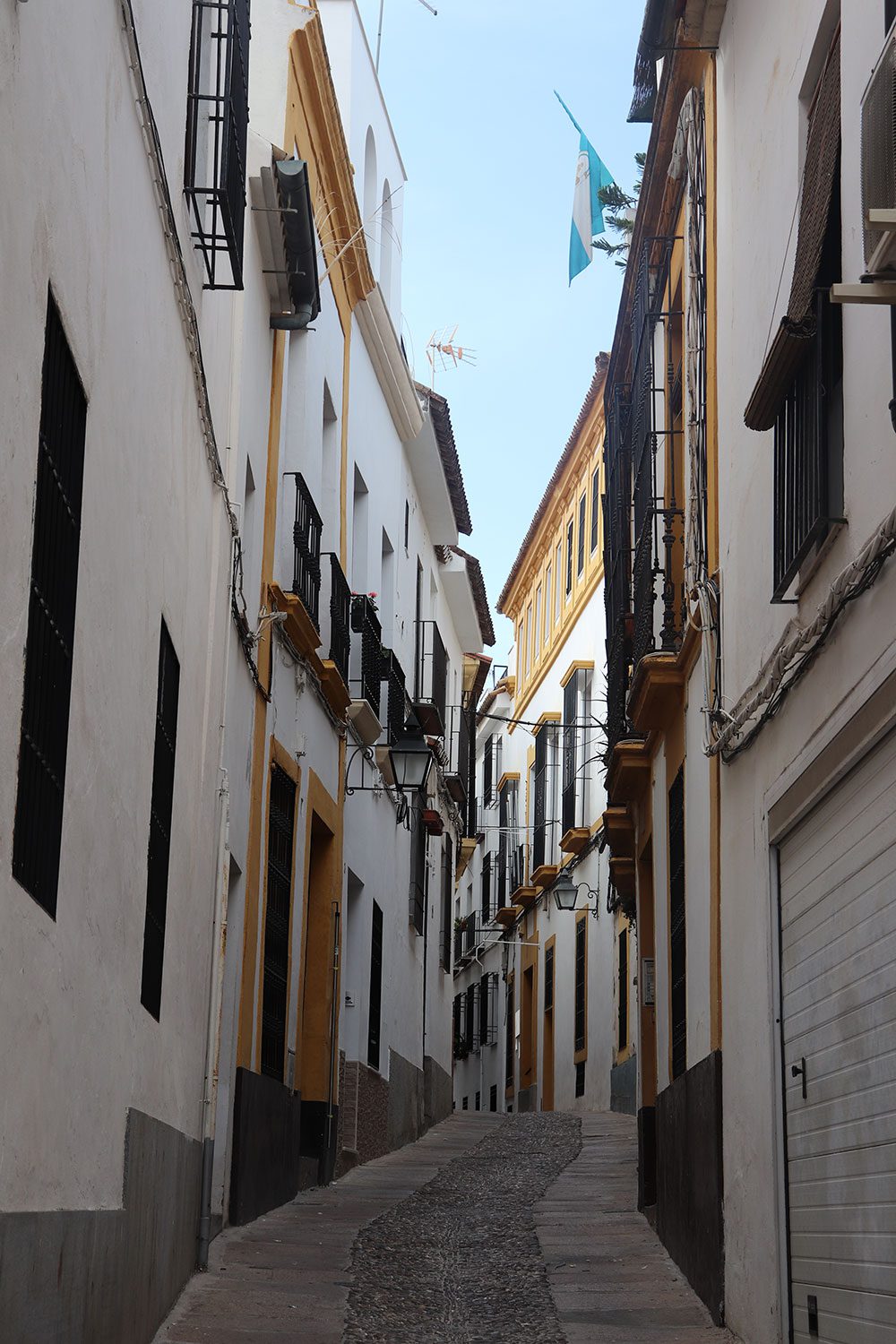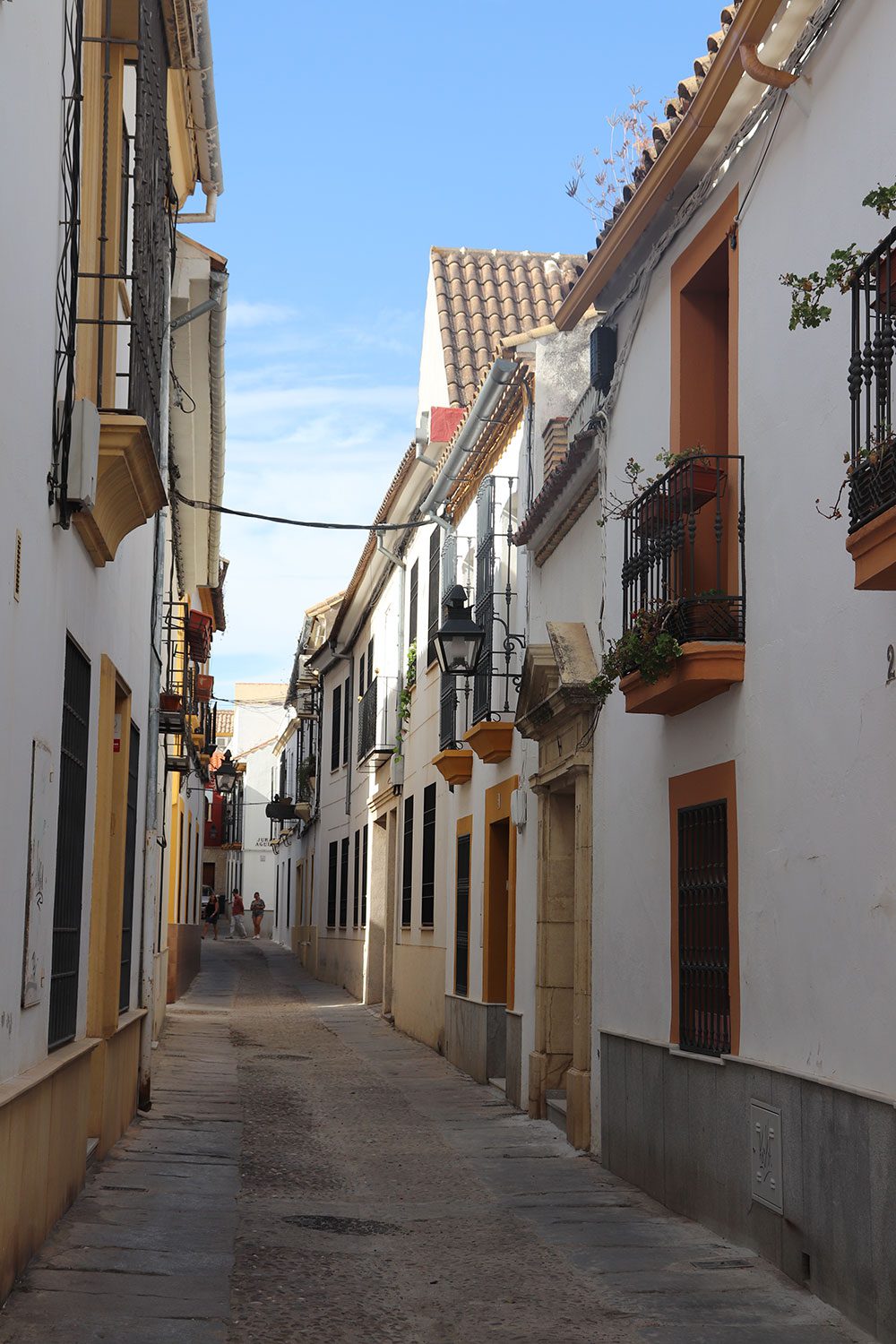 I spent a day in Cordoba and got to see and do a lot. The city itself is a bit smaller, but I do tend to be fast. If you travel on the slower side, then maybe two days is needed to see Cordoba.
If you have more than a day to spend in Cordoba, Medinat al-Zahra is a popular trip to take. It's technically in the city borders of Cordoba but is out of the way. This palace-city was created during the height of the Islamic rule in Cordoba. As the city became so large, the medinat was built to house people. However it was actually short lived since the Christians took over only decades after the construction. Today, it's a ruin you can visit. I personally haven't been but it does look fascinating.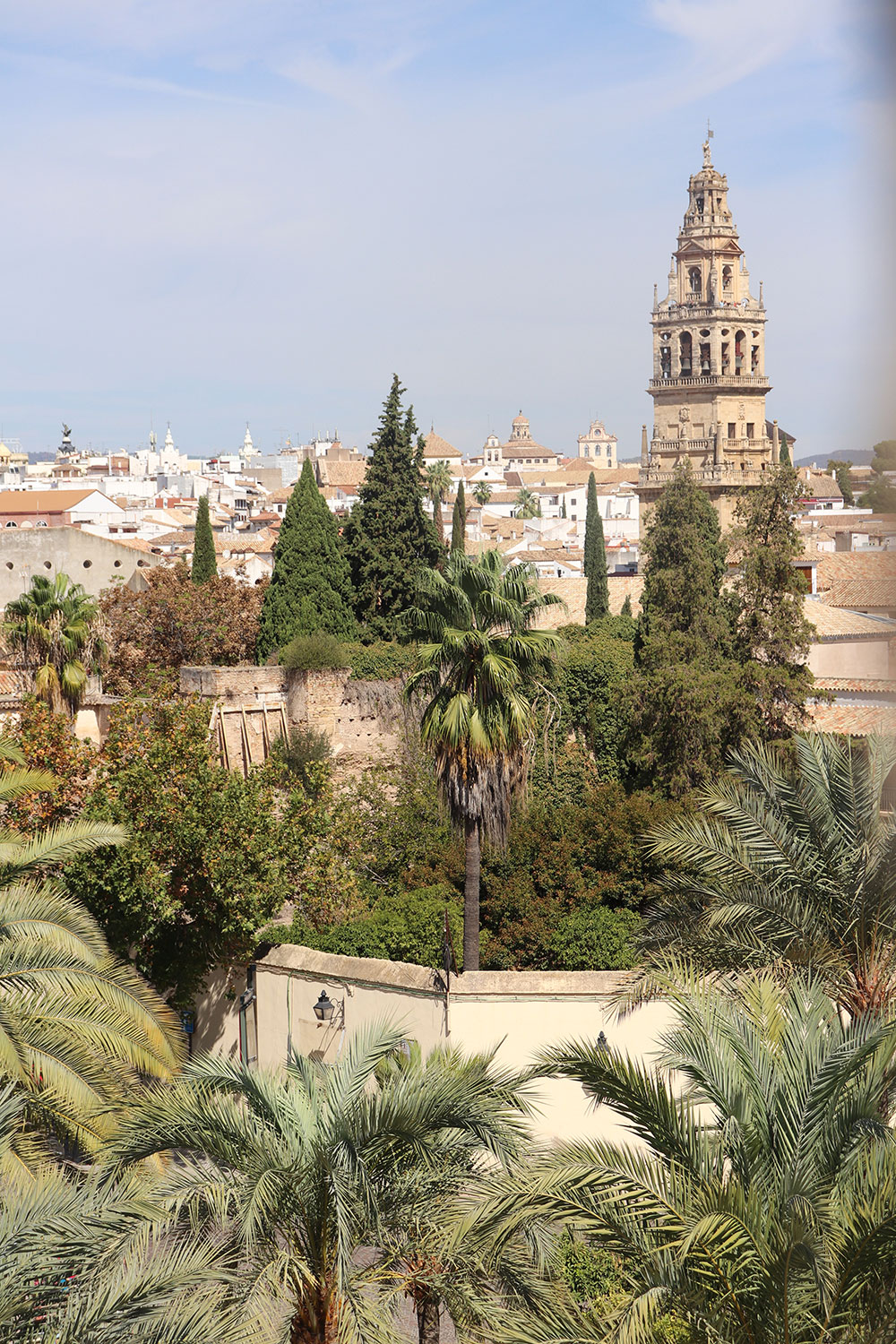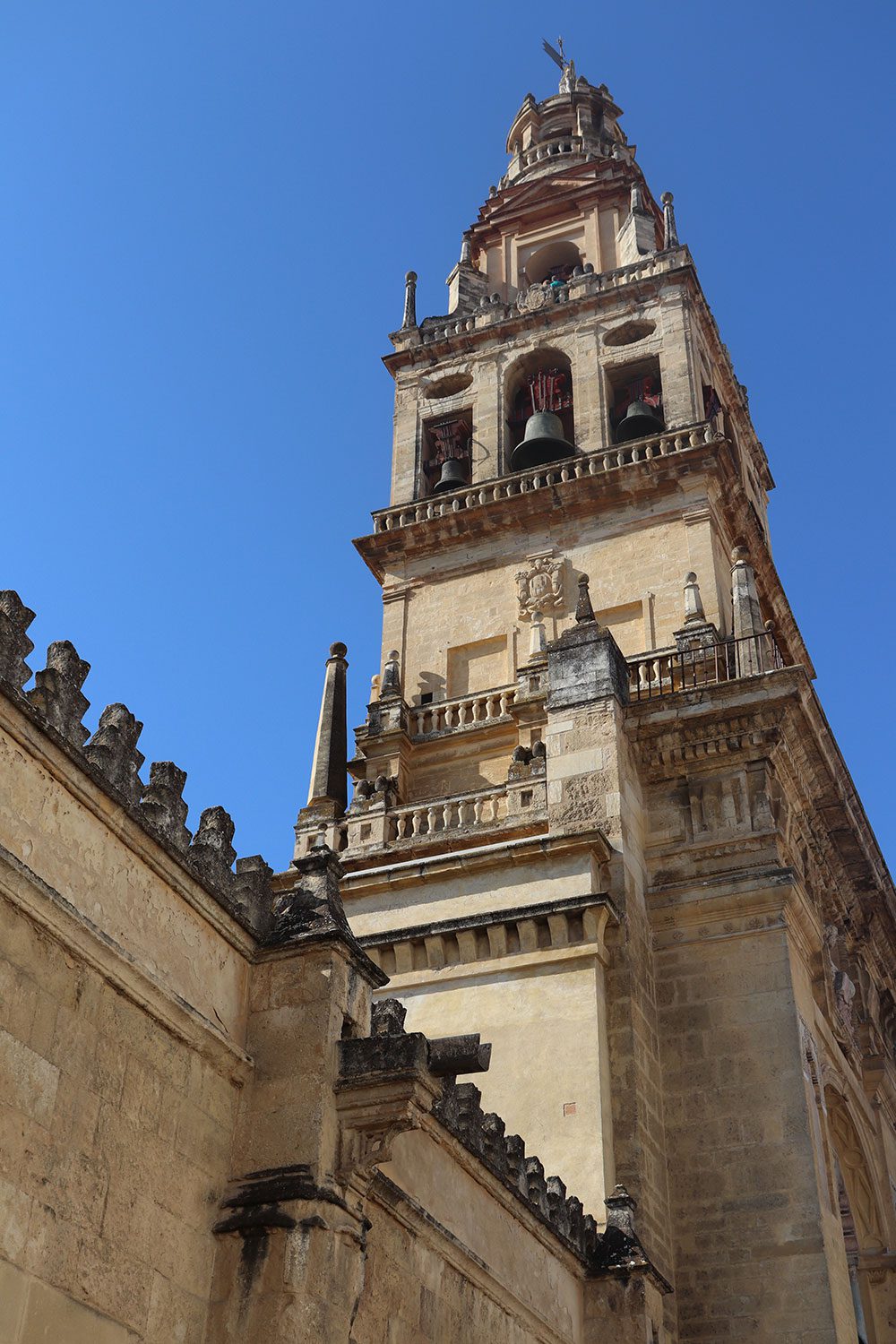 I came to Cordoba to see the Mosque. However it was only one of the several impressive activities I found to do in this old and pretty city. Cordoba is more relaxed, which is great for slower travel. It's also a must-see for art and architecture lovers. It certainly was one of the highlights of my trip.
Have you ever been to Cordoba? What did you think?
Pin This for Later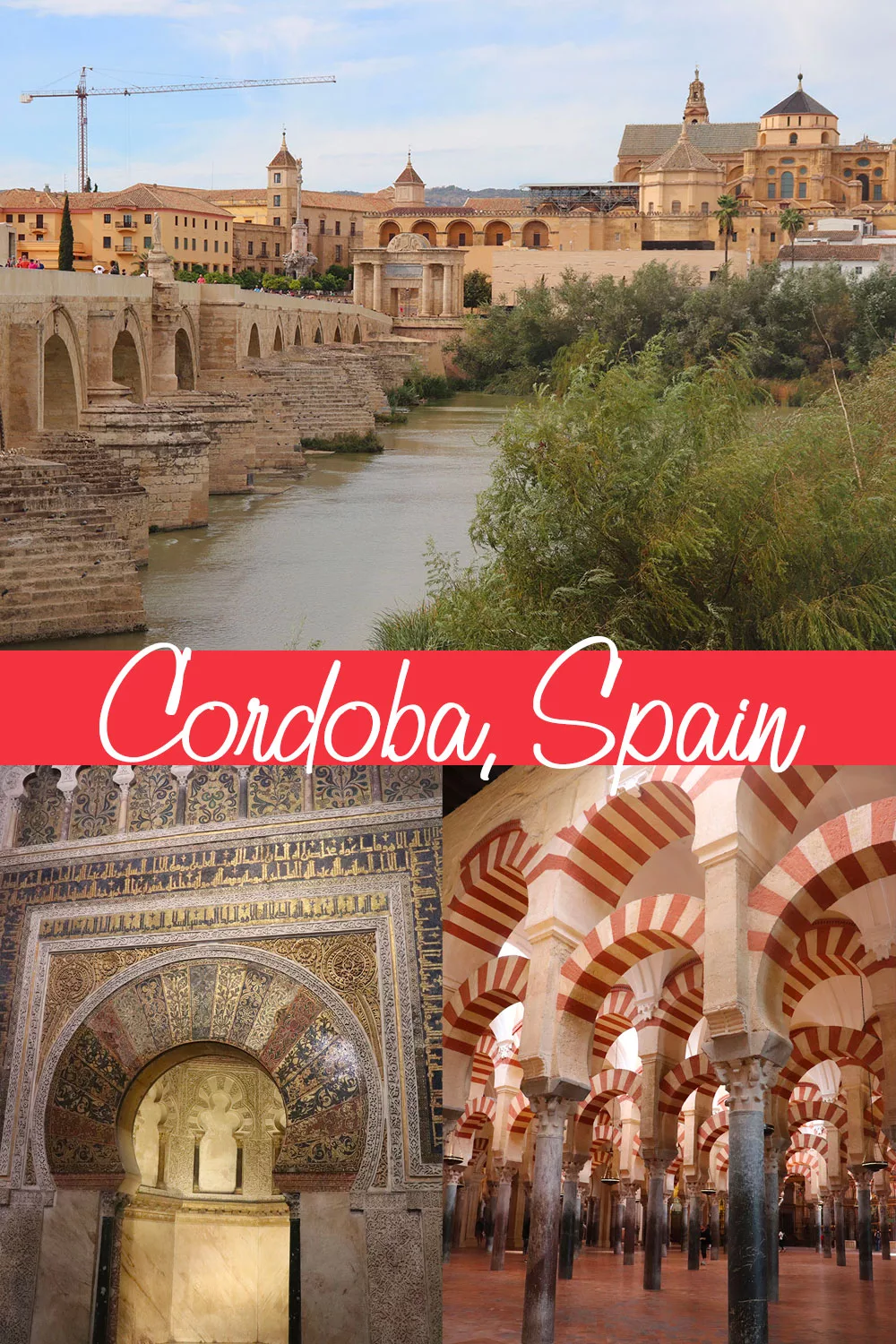 Please note that this post may contain affiliate links. These are at no additional cost to you but I receive a commission if you make a purchase through the link, and the commission helps me run my blog. Thanks for your support!
Tags:
andalusia
,
cordoba
,
europe
,
spain
Sharing is Caring
Want to support me?
Buy me a Coffee