The USA's Oldest City, St Augustine – Things to Do & Travel Guide
Originally published on Wednesday, January 22, 2020
My family has driven through St. Augustine several times on our drives down to Orlando. Sadly, my unadventurous parents think that driving through a town is the equivalent of seeing it. When we went down for Thanksgiving, I conquered one of my travelling fears and rented a car so I could go out to St. Augustine and finally get to see the city.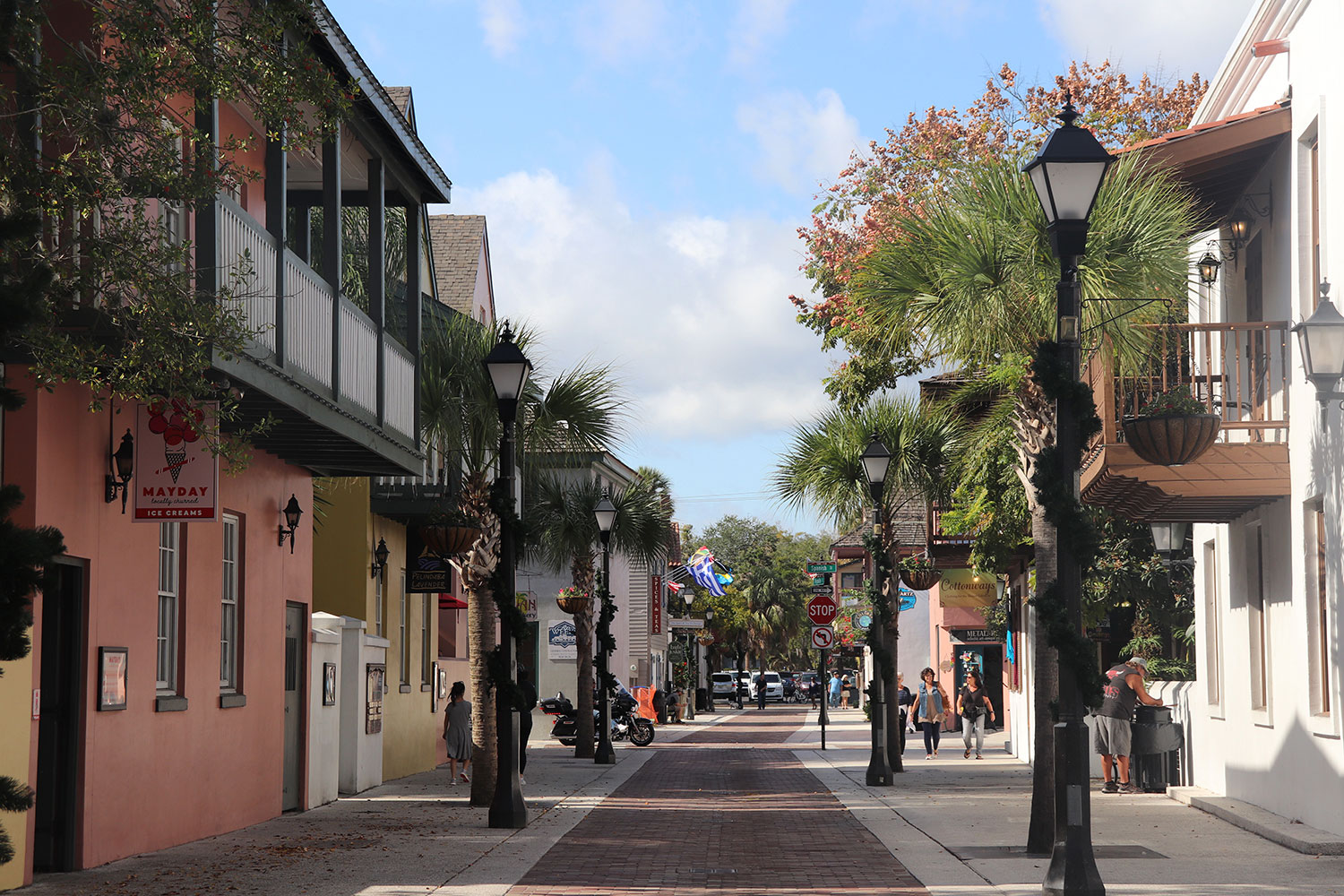 History of St Augustine
St. Augustine has a history much unlike other US cities. Though it belonged to the Native Americans for about 3000 years before, including the Timucua, the history that's most known about comes with the Spanish settlers in 1565. Yes, 1565, making St. Augustine the longest continuously inhabited European city in the USA. The Spanish had control over St. Augustine until the Seven Years' War ended in 1763, which transferred the city over to the British. Though it returned to Spanish rule only decades later in 1783, as an agreement for the Spanish aiding the Americans in gaining independence. New borders were settled in 1819, which gave St. Augustine to the Americans, and Florida became a state in 1845. Florida also became part of the "country" of the Confederate States of America from 1861-65. That's a lot of power transfer for an American city!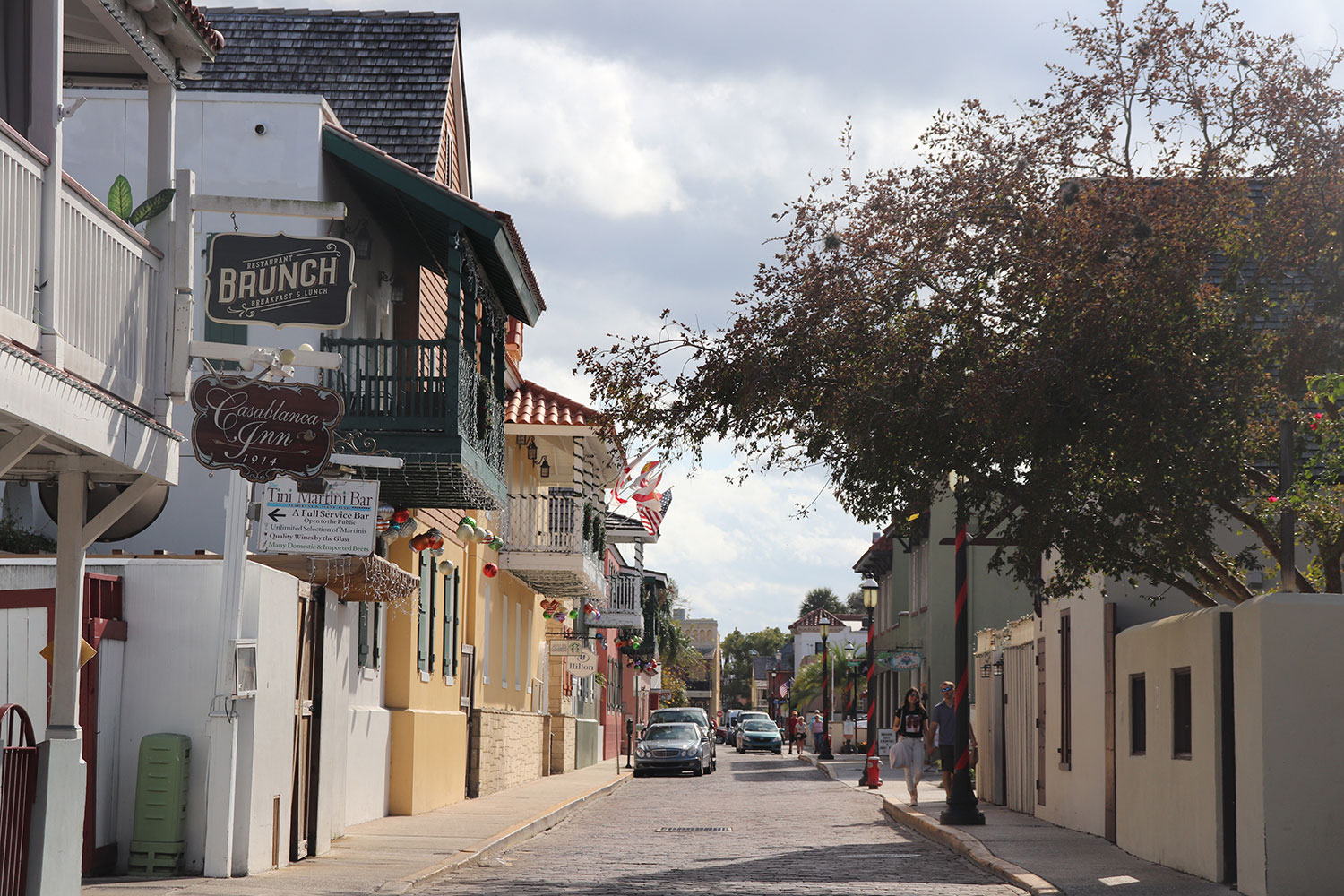 St. Augustine also had a big role in the Civil Rights movement. Martin Luther King Jr. was arrested in St. Augustine on trespassing into a white-only establishment in 1964. He also came back to the house at which he was staying to discover it had been bombarded with bullets from unknown persons – an assassination attempt. Around that same time, the famous swim-in happened in St. Augustine, as well. Black and white protestors went into a whites-only hotel pool and were met with acid being thrown at them. It was a terrible place to live, and many of the events that happened in this city changed that for the entire country.
Things to Do in St Augustine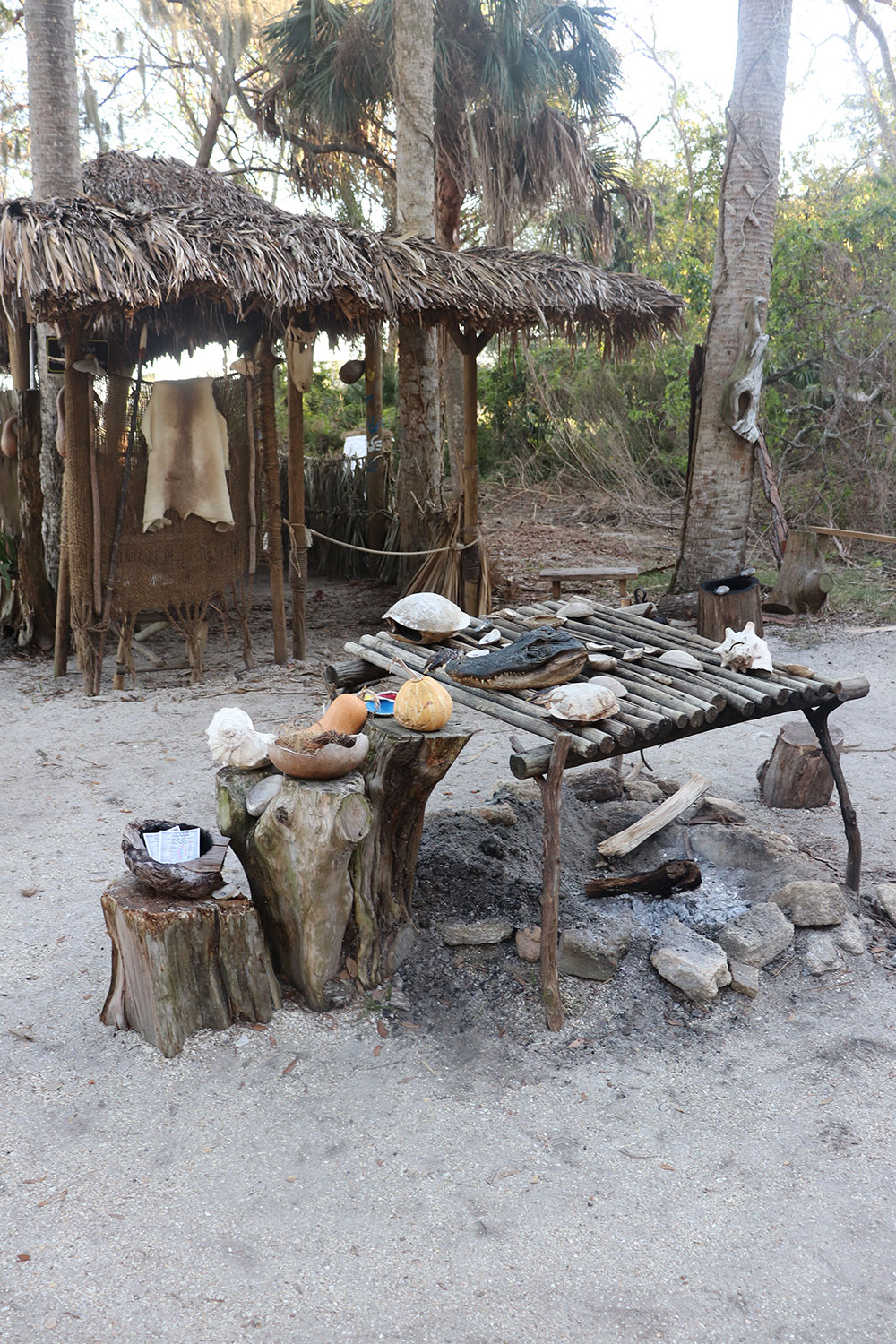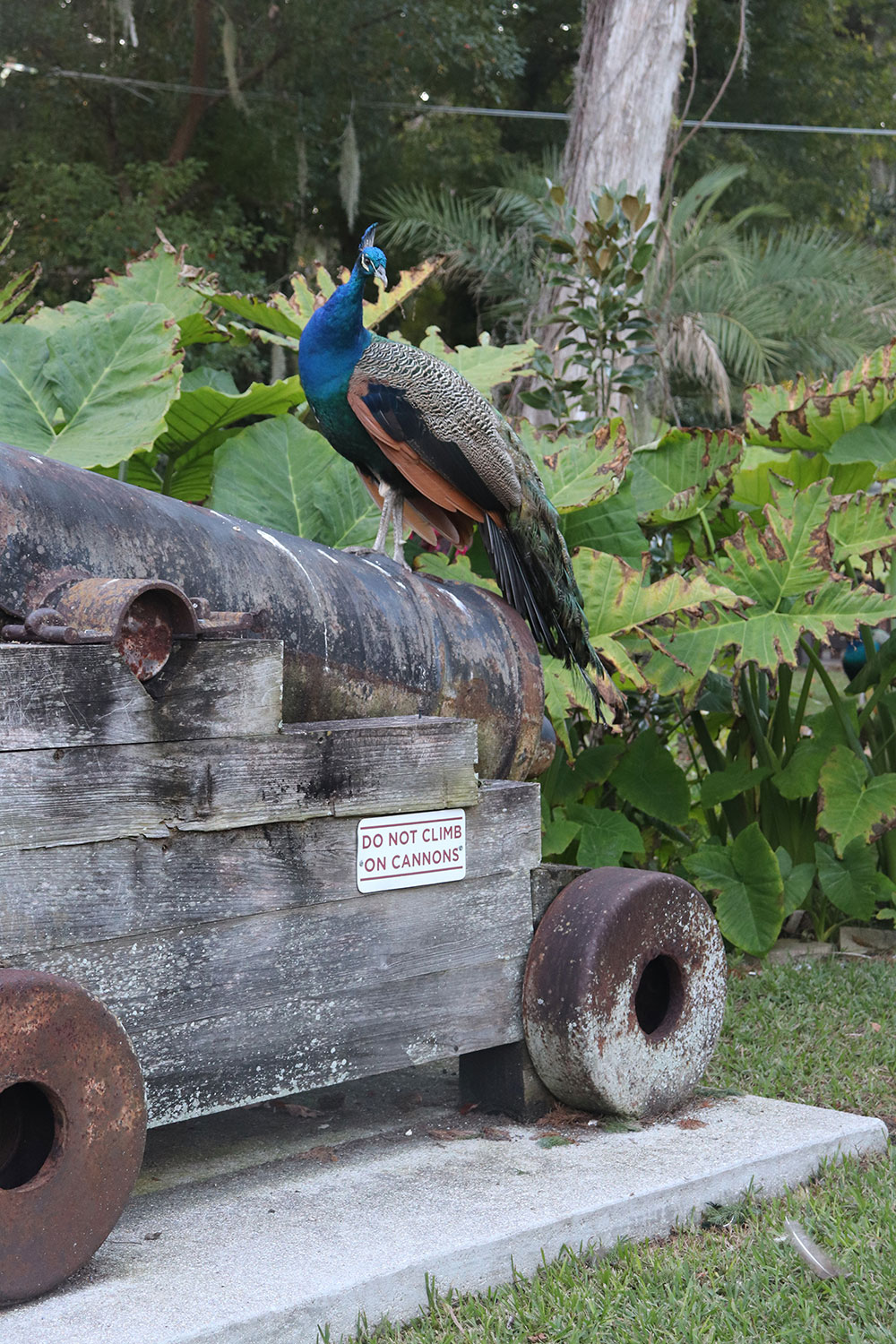 Today, St. Augustine takes great pride in its status as the US's oldest continuously inhabited city. A must-see is the Fountain of Youth Archaeological Park. It's a beautiful park and it's the original site of where the Spaniards first settled in 1565. They have all types of setups there, both Timucua and Spanish. They also have some very beautiful peacocks. To be honest, I still don't understand the "Fountain of Youth" – apparently this guy, Ponce de Leon, said a water source was a Fountain of Youth and so 450 years later, people pay to drink from it. I hate to break the news but this de Leon guy died. However it's still cool to drink from the Fountain of Youth and believe I'll be young forever.
You should also see the Castillo de San Marcos. It's a typical Spanish-style fortress but it's one of America's oldest standing buildings. I haven't seen one like in the US except for Puerto Rico. To learn more about the history of the city, you need to visit the Governor's House Cultural Centre and Museum. It's free and the exhibition is excellent, giving a peek into life when the Spanish first came to Florida. There's also a St. Augustine History Museum if you're so inclined to learn more. What I appreciated about all the museums is that they're more honest about the negative aspects of our history, like colonialism and slavery.
Also don't forget to pop by the Plaza de la Constitution and the Cathedral Basilica that lies right off it.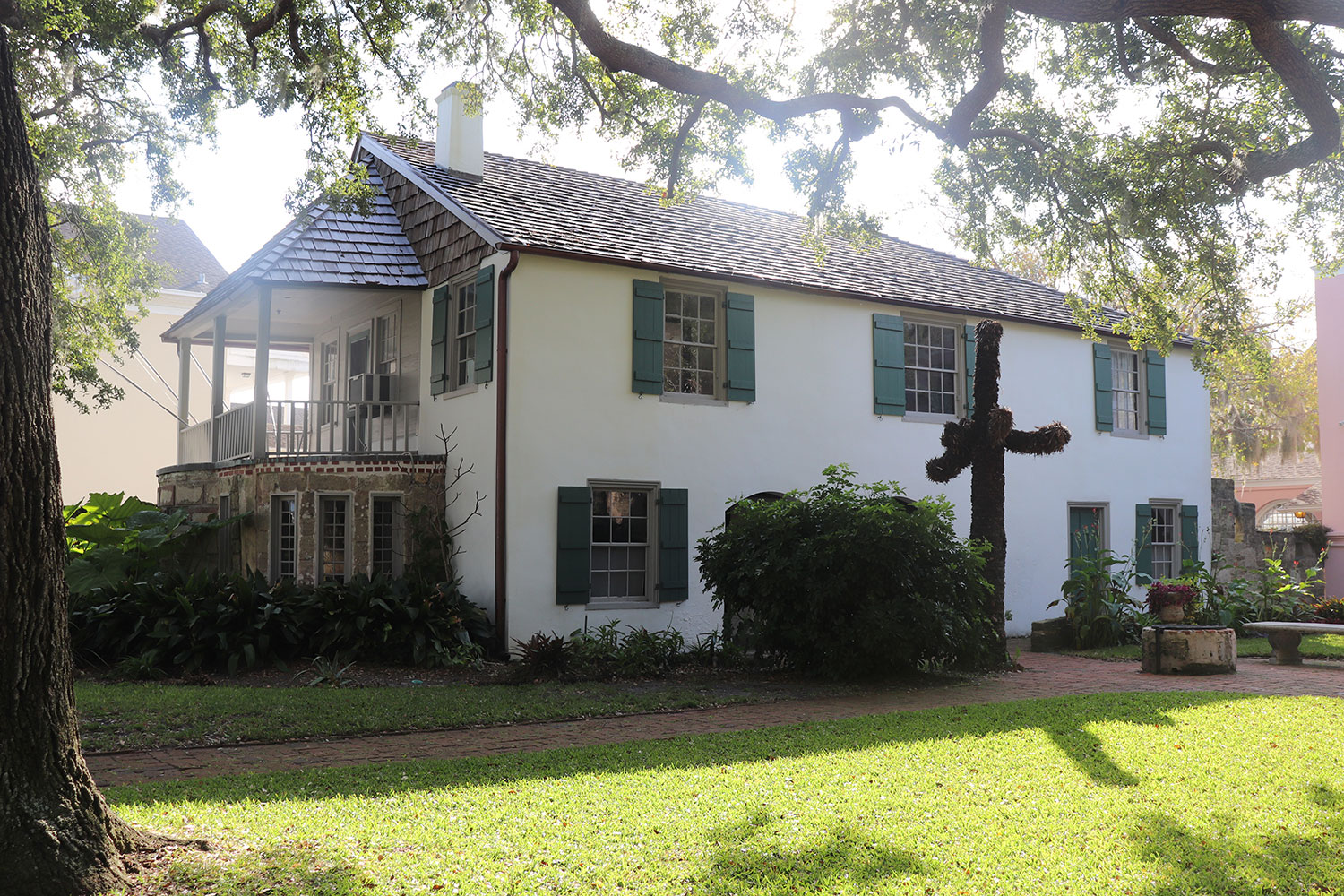 The Gonzalez-Alvarez House
For house museum lovers, there's the Gonzalez-Alvarez House, known as the oldest house in Florida. The tour includes a lot of information about the house and how it reflected life in St. Augustine over time. There's also a small museum of misc artefacts. I also really wanted to see the Ximenez-Fatio House Museum but I made a travel blunder and went on a day it was closed! I'm still sad about it.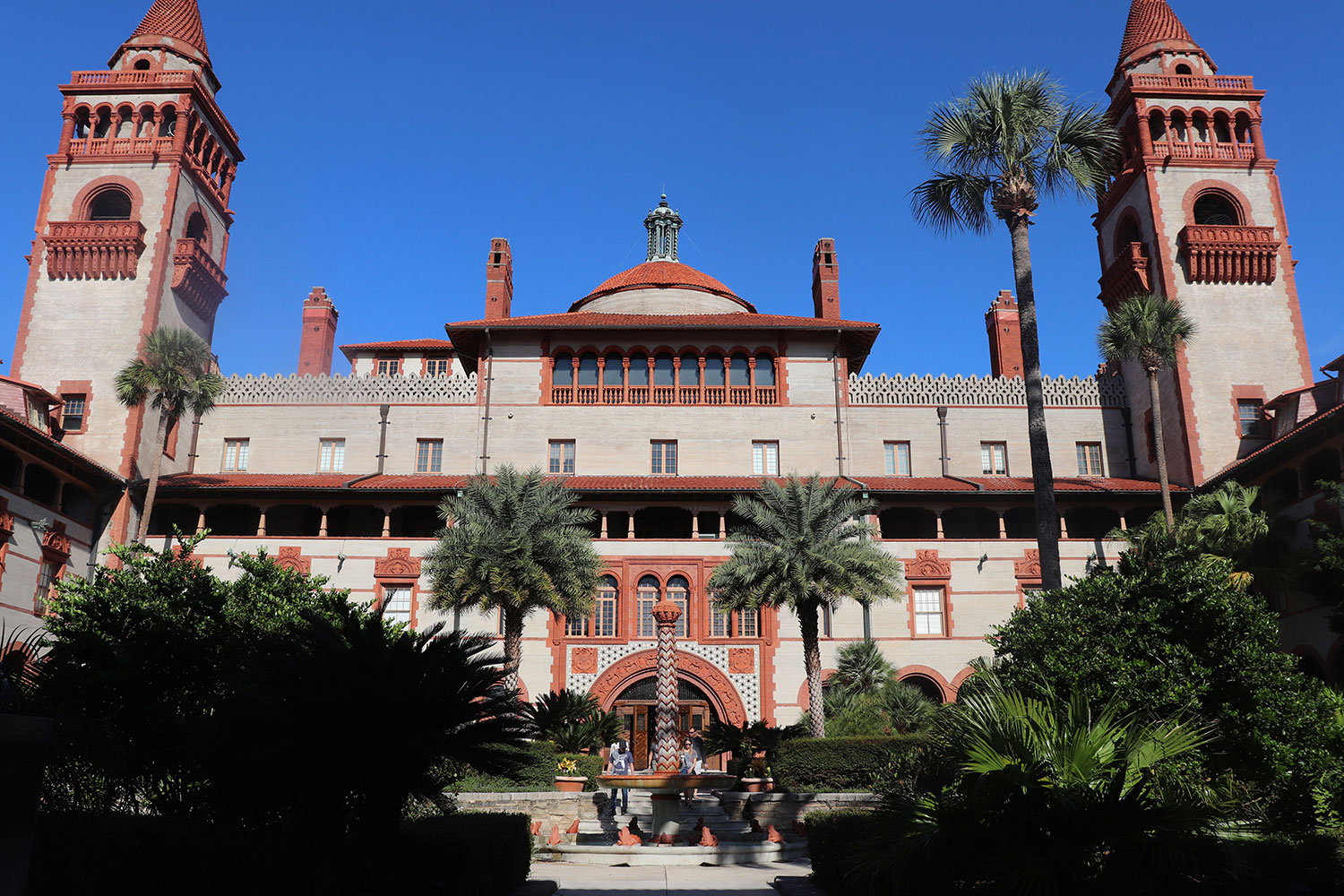 St. Augustine also has a lot of pride in the 19th century and Victorian eras, when the city became a winter getaway for the rich. You can see the city's most recognisable building, Flagler College, formerly the Ponce de Leon hotel. It has a beautiful exterior and interior main hall which you can view for free, or you can opt to take a tour for a fee. Across the street is another famous building: the Lightner Museum, formerly the Alcazar Hotel. The previous two buildings go by both their current and former names. I was quite excited about this museum but even though the building is gorgeous, it was quite a small collection for the $15 entry price. Unless $15 isn't that much to you, I wouldn't recommend it.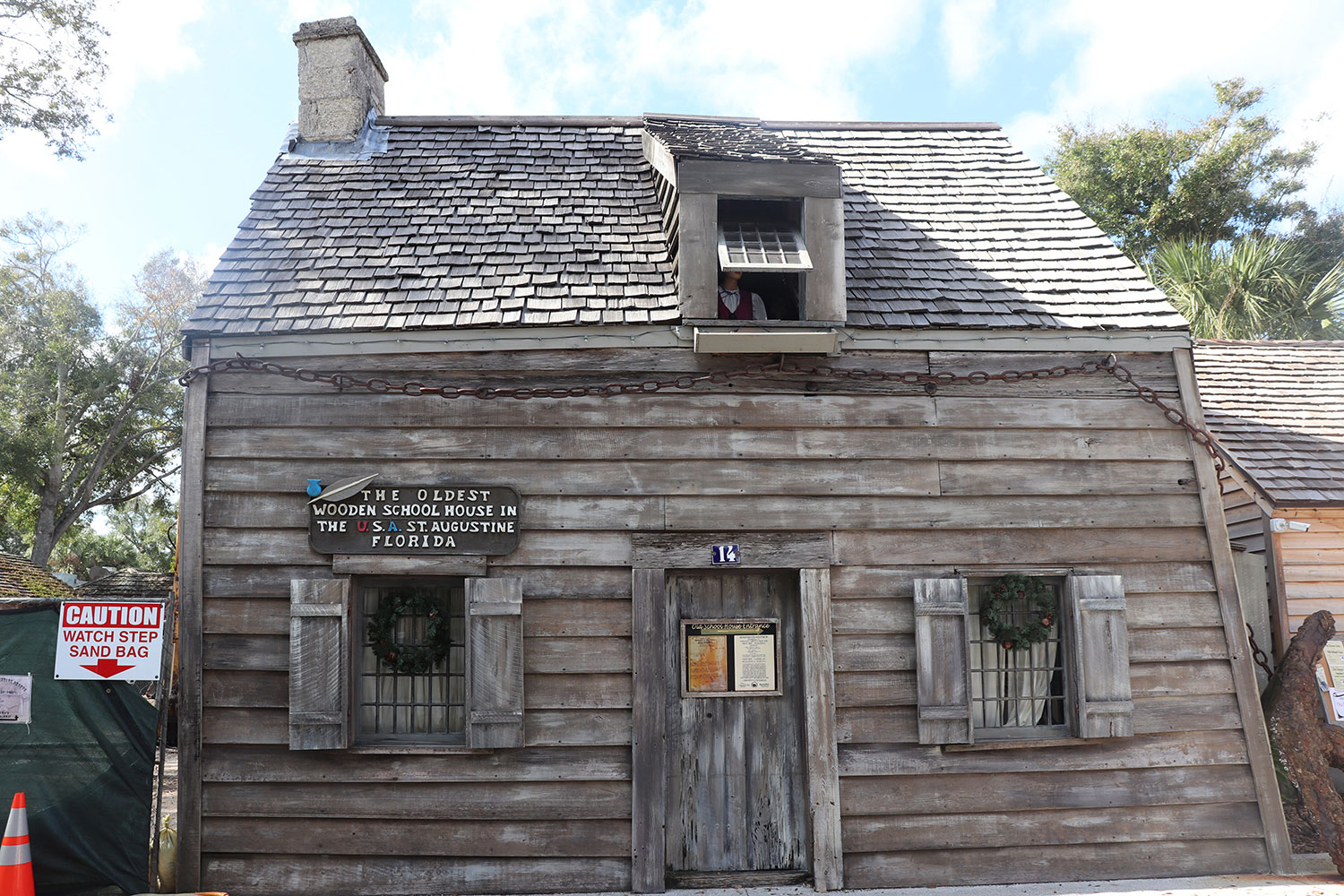 More from the 1800-1900s is the Oldest Store Museum and the Old Jail, which are right next to each other. A cheaper option is the Oldest Wooden School House, which is quite small but also priced better at $5 – half off on certain days. This also is the oldest wooden school house in America, so that's pretty cool.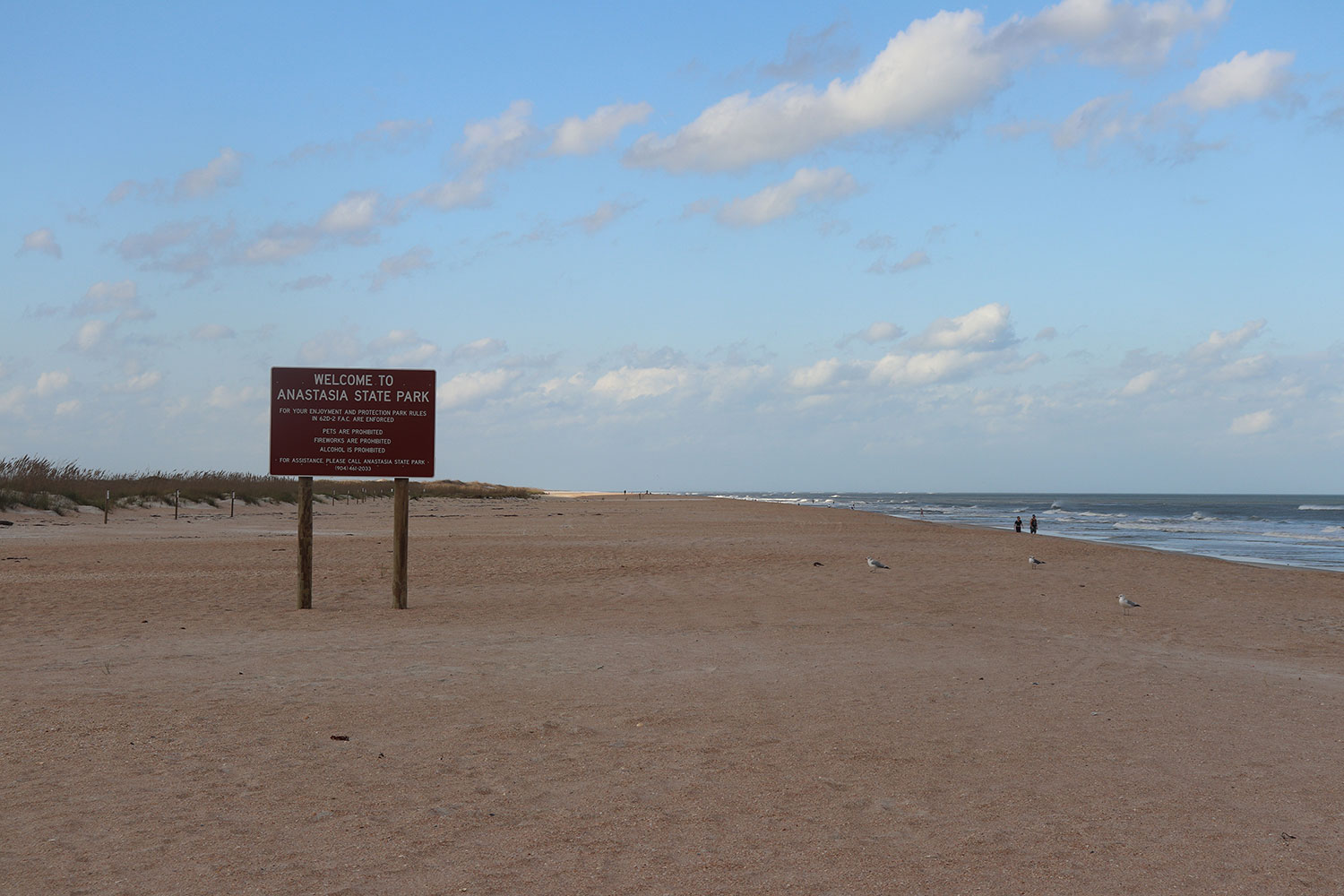 There's also a handful to do just outside the city limits on Anastasia Island. St. Augustine Lighthouse is a popular stop and has a small maritime museum. There's also an alligator farm (did you go to Florida if you didn't see a gator?) and Anastasia State Park, which has miles of great beach. Anastasia Island has a lot of places to eat and drink if you don't feel like driving back into the city.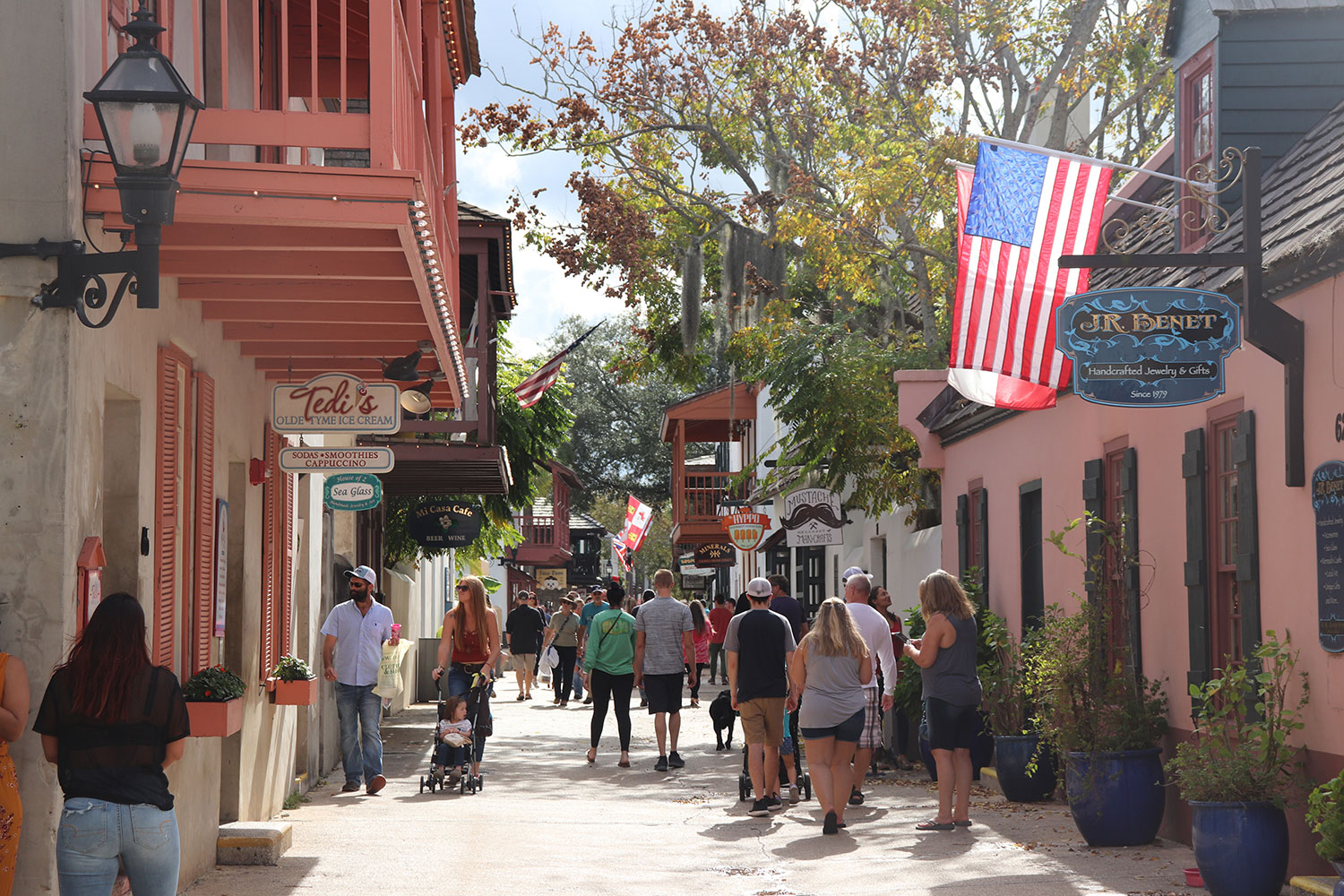 What surprised me is how much there is to do and how big St. Augustine really is. Everyone who visits cannot miss the Colonial Quarter, which revolves around the main street, St. George. There are a tonne of boutiques and some antique shops, plus lots of places to eat and drink. It's actually quite lengthy and the old, charming buildings extend for blocks beyond the main street. I walked around continuously and felt that I still missed a few things. I thought the town would be much smaller. I can't write this post without mentioning that there is a major tourist-y feel to the city but I didn't mind it for a visit.
Just a few more things:
St. Augustine can't be as old as it is without having a plethora of ghost stories, so you can also plan to take a ghost tour to learn about the city's darker past.
One thing I must say about St. Augustine is that everything is almost quite expensive to get into. Prepare to drop at least $10, if not $15+, for each attraction. I felt that everything was a lot of money for what you got, so plan accordingly.
I recommend going in the fall or winter as it's much cooler than in the summer. I don't believe in Hell but if it exists, it's Florida during the summer.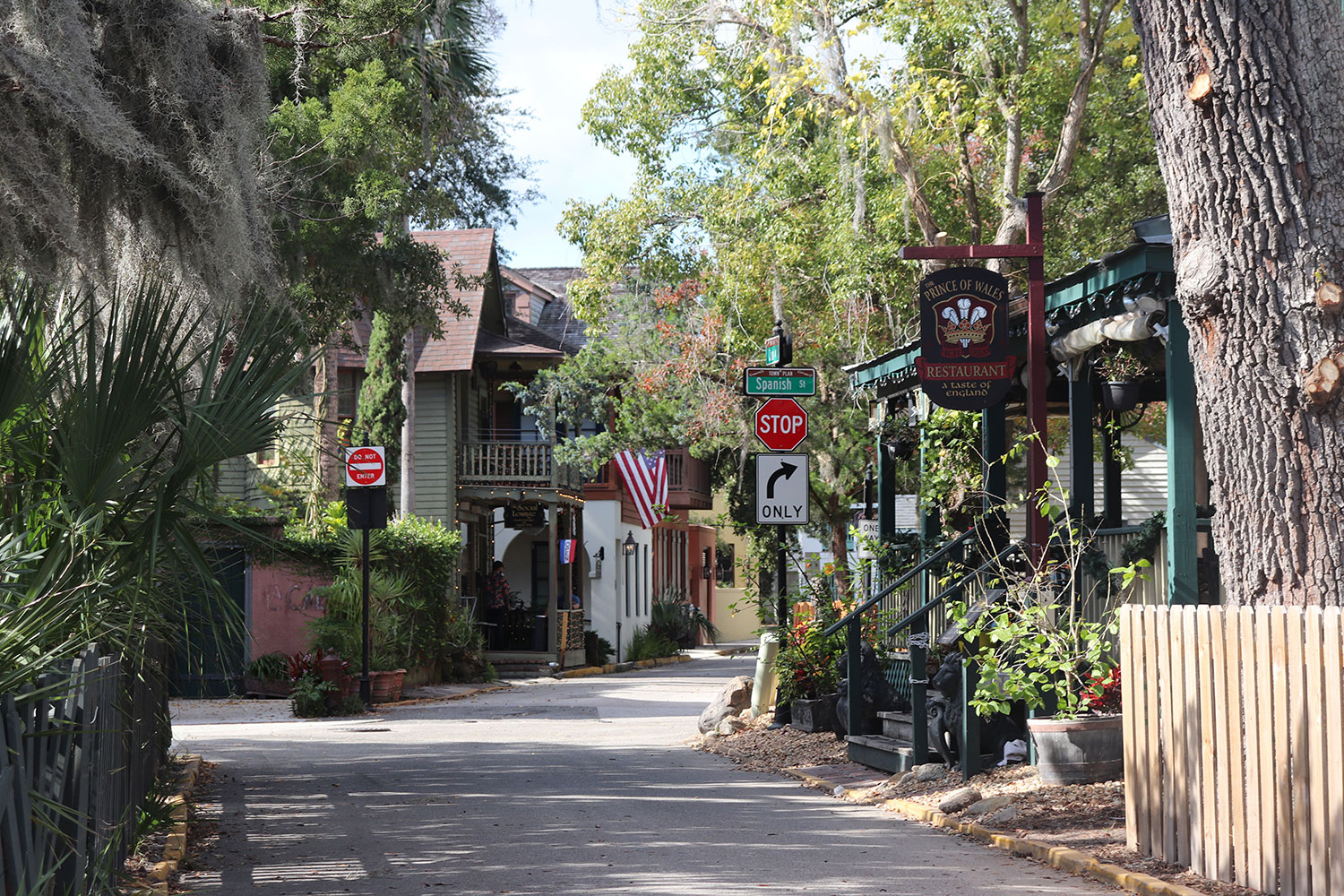 St. Augustine is such a charming place to visit. It makes for an easy day trip from Orlando but if you really want to dive into what the city has to offer, I recommend at least two days. It has a lot to offer and offers hundreds of years of history, Florida charm, and a relaxed atmosphere.
Have you ever been to St. Augustine? What did you think?
Pin This for Later
Please note that this post may contain affiliate links. These are at no additional cost to you but I receive a commission if you make a purchase through the link, and the commission helps me run my blog. Thanks for your support!
Tags:
florida
,
north america
,
st augustine
,
united states
Sharing is Caring
Want to support me?
Buy me a Coffee
1 Comment on "The USA's Oldest City, St Augustine – Things to Do & Travel Guide"