Things to Know about Mardi Gras before ANY New Orleans Trip
Originally published on Thursday, February 20, 2020
If you've taken a French class in the U.S.A., you've probably heard of Mardi Gras. It's most known for being a celebration of "fat Tuesday," the day before Lent starts, and it's popularly celebrated in New Orleans. As I took French throughout school and participated in French club in college, I did the King Cake every year and would tell others that there's a crazy festival down in New Orleans each year to celebrate the day. I went to New Orleans in January because I wanted to avoid the Mardi Gras festivities, as it's just not really my thing.
Everything I thought I knew about Mardi Gras? Wrong, and definitely not enough. Even going in January, I was still able to see some Mardi Gras festivities. And it's not something they do for tourism – it's a huge part of the culture. It really hit home that Mardi Gras is very misunderstood and there's so much more to this cultural event.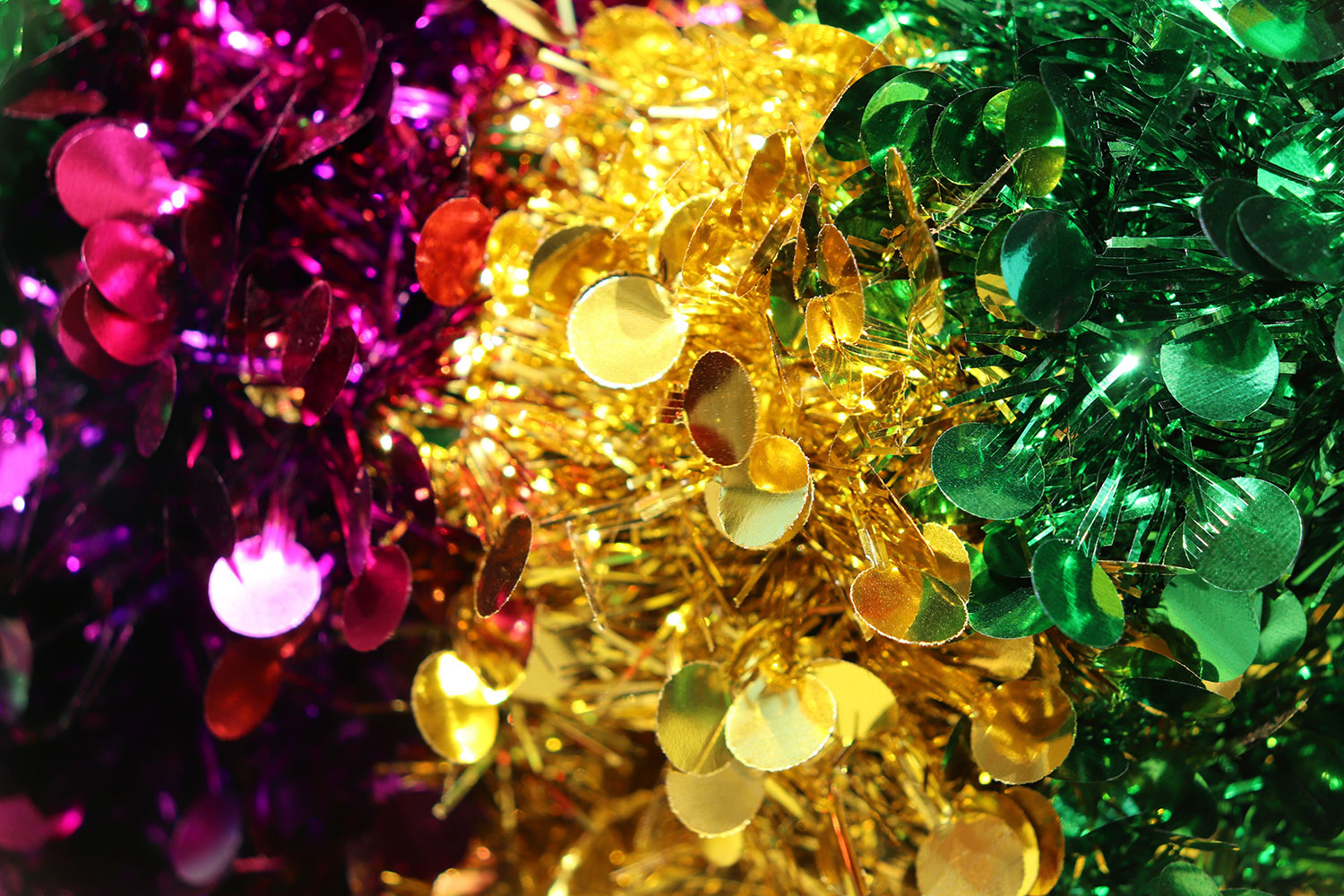 Mardi Gras in Europe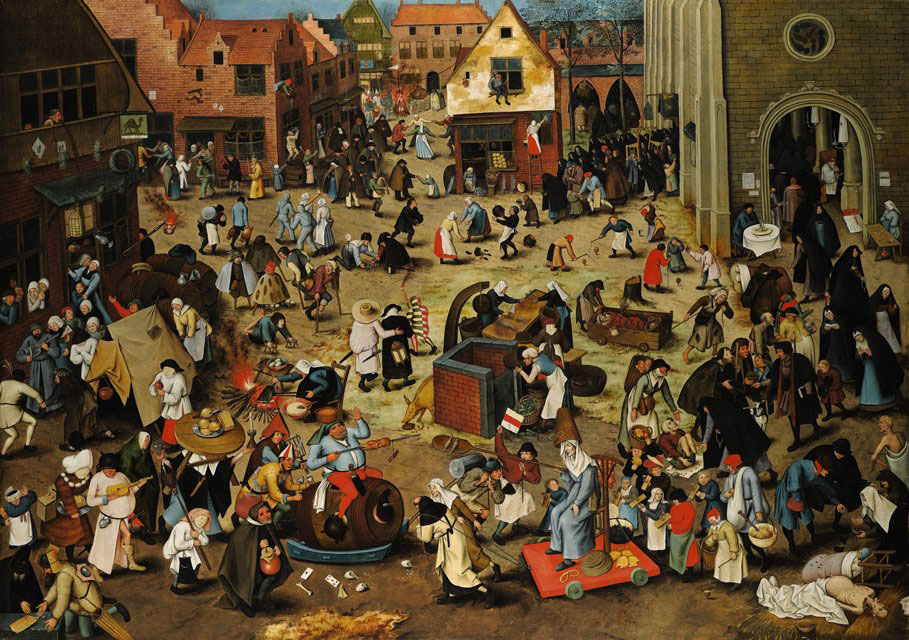 The Fight between Carnival and Lent by Pieter Brueghel the Elder. Public domain.
A Background on Christianity: If you're not familiar with the Christian custom of Lent, it's the 46-day period before Easter Sunday, and thus always begins on a Wednesday. Lent is the period designated to commemorate Jesus' 40-day-long journey in the desert. Christians give up things like meat, eggs, and sweets for this period of time, though a lot of people today choose one "vice" and give it up for Lent. The 6 other days are Sundays, which are like "cheat days."
You've probably heard the song "The 12 Days of Christmas," because Christmas traditionally lasts 12 days starting on December 25th. This period is called Advent and ends on January 6, which is Epiphany or Twelfth Night.
The Origins of Mardi Gras: Mardi Gras, translated to "Fat Tuesday," is the day before Lent starts. It's also called Shrove Tuesday or Pancake Tuesday, but those have more of a religious connotation. It makes sense that hundreds of years ago, people would come up with the idea of indulging in all the food and fun activities that they would be giving up for 40 days. This was done with lavish parties and was celebrated in many European cultures. Like many other holidays, this one called for masked costumes.
(It's worth noting, however, that Epiphany, also called King's Day, is celebrated more in Europe now and Mardi Gras is relatively unheard of outside of Canada and the U.S.A. They also celebrate Shrove/Pancake Tuesday but it's a religious tradition that isn't as rowdy.)
Coming to the New World
Jean Baptiste Le Moyne Sieur de Bienville, a French-Canadian explorer, landed in what would be around present-day Empire, Louisiana, on March 2, 1699. It was actually the day before Mardi Gras so he and his men named the area "Pointe du Mardi Gras." The next day, they had a small party to celebrate the holiday – what some would consider America's first Mardi Gras.
This is where the story gets a bit more interesting. Today, many would think that modern Mardi Gras was planted and grew in Louisiana, but that's actually not the case. Mr. Bienville actually got up and migrated to modern-day Mobile, Alabama. By 1703, there was a small settlement there, but they were able to celebrate a proper Mardi Gras. The tradition has not been broken to this day.
The next year, they established a secret society, like a "krewe", called Masque de la Mobile. In 1711, the town had the first Mardi Gras parade and the secret societies and parades got more elaborate from then on.
With that in mind, let's switch back to New Orleans, which was established in 1718 by Mr. Bienville. (He did a lot back then.) The 1740s brought Mardi Gras Balls to Louisiana, but they were still following the model of excessive parties. In 1763, the Spaniards took control of New Orleans, and Mardi Gras was banned. However there are still some records of Mardi Gras festivities under Spanish rule. The tradition must have at least been underground because when Louisiana became a U.S. state in 1812, Mardi Gras was back up and running. Fifty years of oppression couldn't stop this centuries-old tradition.
The New Orleans locals began with parades as well, but they were more processions of horses and performers rather than the float-filled parades we see there today. But by the mid-19th century, Mardi Gras in New Orleans had become a wreck. While it was still celebrated every year, the parties were known to get too rough and became synonymous with violence. The locals felt they had to choose between one of their favourite customs and feeling safe.
This is when the city of Mobile comes back into play. In 1857, a group of young men in a society called the Mistick Krewe of Comus came from Mobile and put on a proper parade – one with "tableaux cars," or floats. They also brought flambeaux, or flaming torches with multiple wicks, that are still a staple of Mardi Gras.
The year 1872 introduced the "king of carnival," or "Rex," and his job was to preside over the parade. His job is also to pay for the party – or more specifically, the cake, because who can pay for an entire Mardi Gras parade? This is also when the three colours of Mardi Gras were introduced – purple, green and gold. They're said to symbolise justice, faith and power respectively, but it's also said that someone at some time just liked the colours.
And so the modern-day Mardi Gras was born.
Mardi Gras Today
Mardi Gras isn't just a parade people put on each year; it's a culture, and a process. There are different
krewes
, which are like socities or clubs, that have themes and come together to coordinate what each parade and possibly ball is going to be like. The costumes are a really important part, and one can tell from the amount of work that goes into the costumes – both in design and in making them lightweight.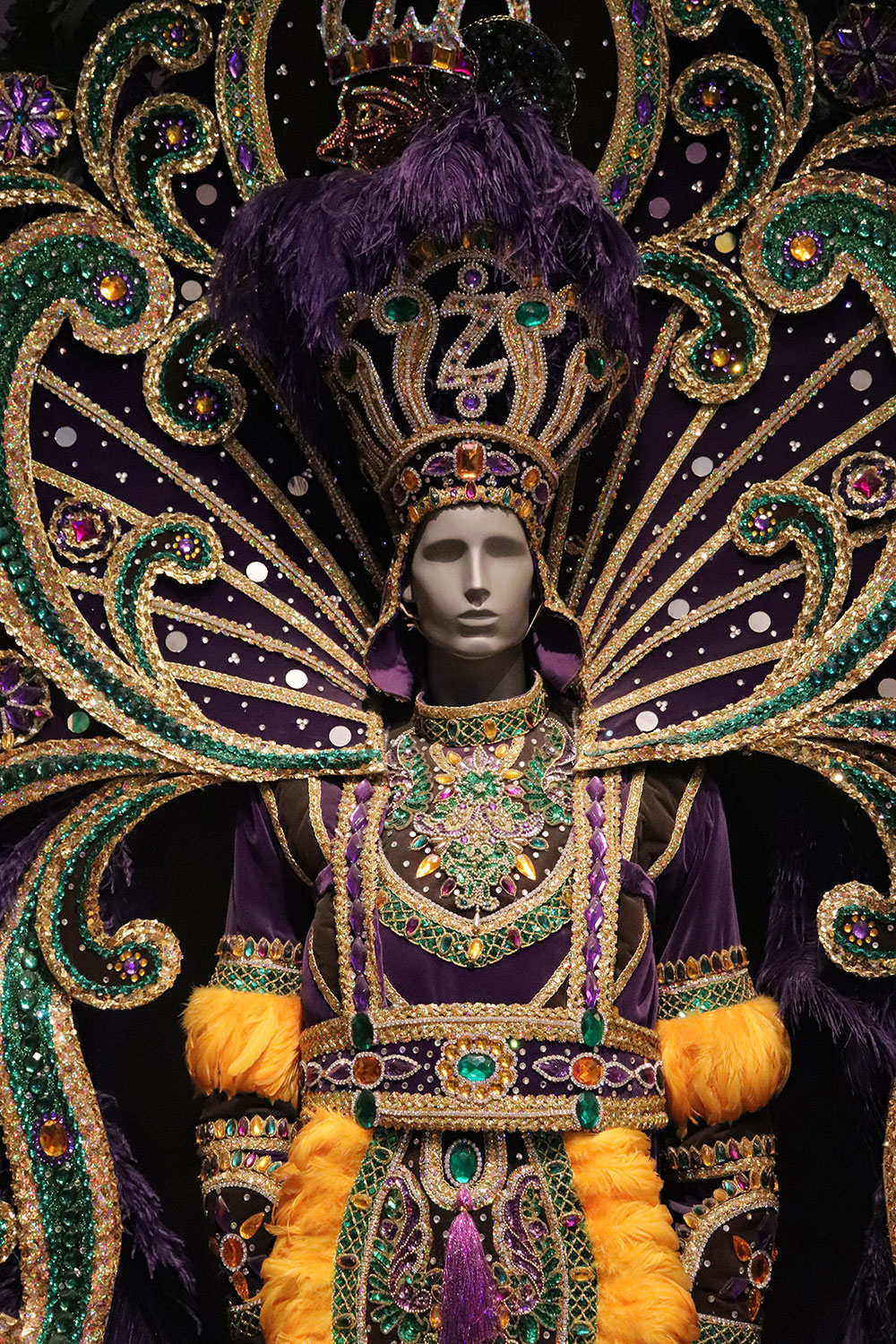 The floats are also very important and so are throws, which are like party favors that get thrown out to the crowd. If you're in the crowd, you're supposed to yell, "Throw me something, mister!" and you'll get some throws. These are traditionally known to be plastic beads and coins, though they can also be things like small toys and stuffed animals. There's also some tradition that women show their boobs for throws, which is more in line of what we think of when we think of Mardi Gras. The krewes on floats are kept masked and anonymous.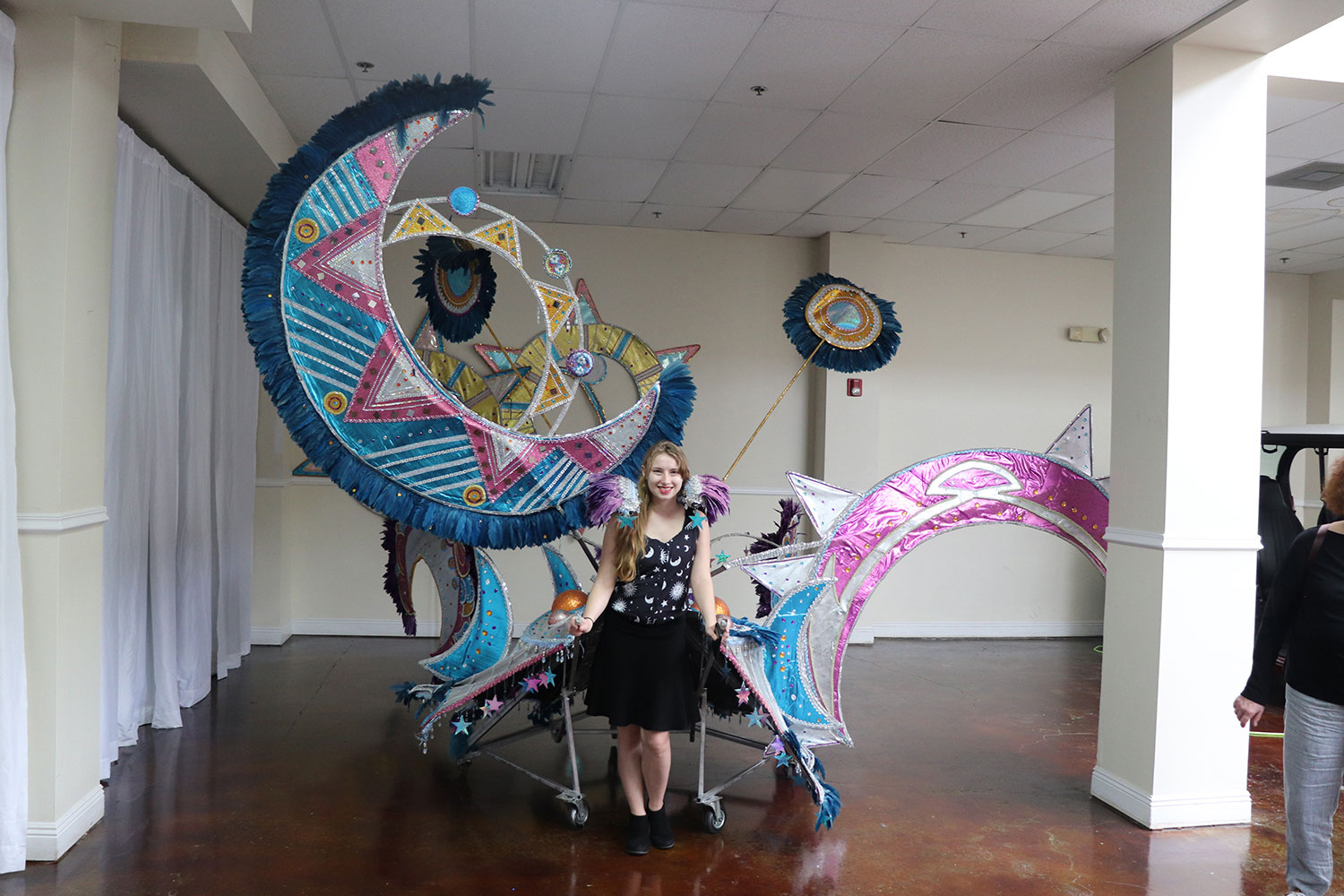 The Krewes also have Mardi Gras balls, which are of course very formal. However these are all by invite only.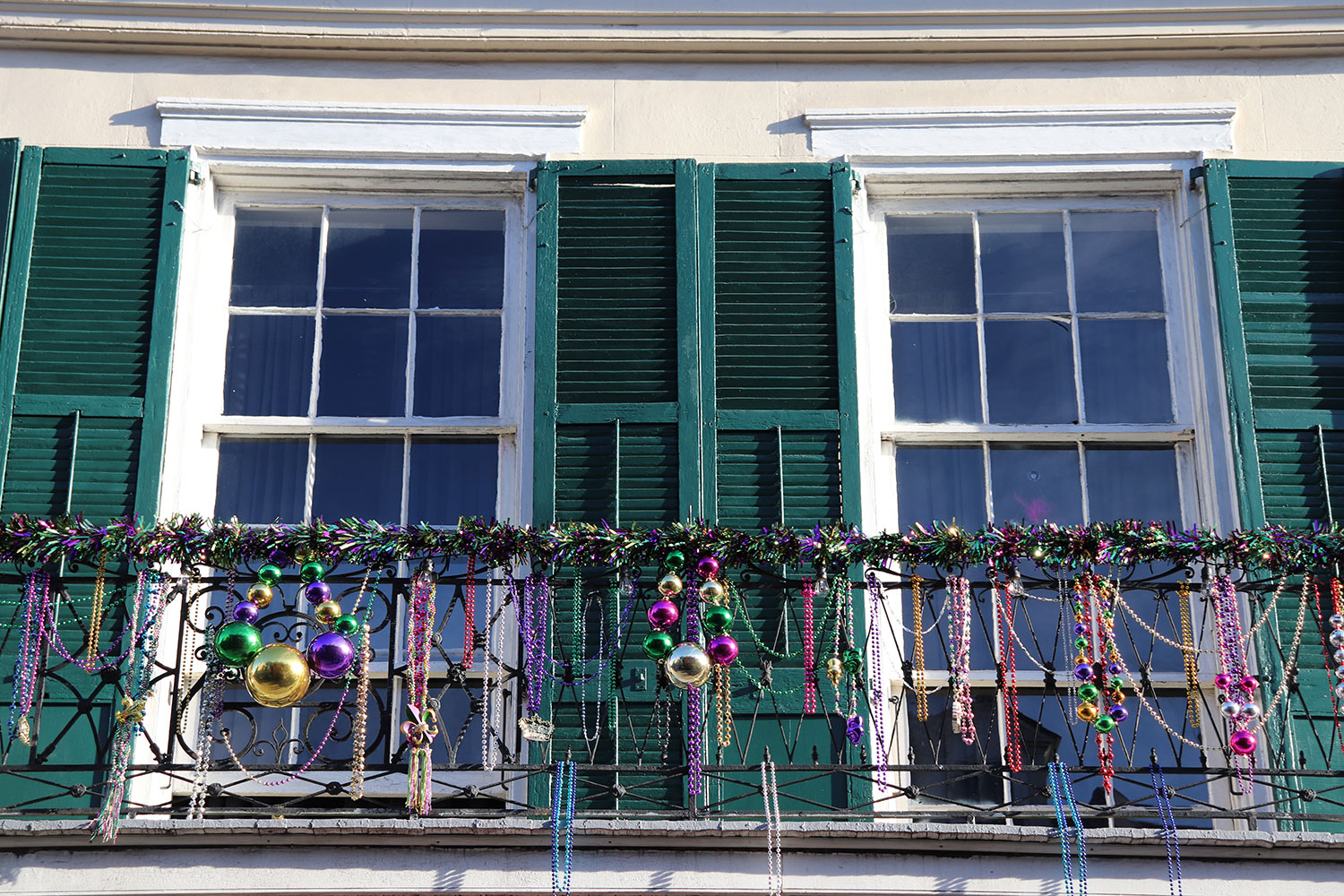 Beads can be found everywhere in New Orleans.
Another important aspect of Mardi Gras is the King Cake. If you've been to Europe for Epiphany, you may have seen another type of King Cake, but despite the name they're actually very different. Mardi Gras King Cake is shaped kind of like a crude bundt cake and it's cinnamon flavoured. It's often filled with other flavours such as raspberry or lemon. It's topped with purple, green and gold icing and a plastic baby. Whoever finds the baby in their cake is the next King of Carnival!
It is said that the baby represents baby Jesus but the actual origins of this tradition are less symbolic. Someone somewhere just liked porcelain babies and put them into the cake. You may also notice that babies are outside of the cake now, which is obviously to prevent possible choking. However this is also to ensure that the person who gets the baby doesn't slip it into his pocket and lie about not getting it.
(PS – You can get some delicious vegan King Cake at Meals from the Heart or Breads on Oak.)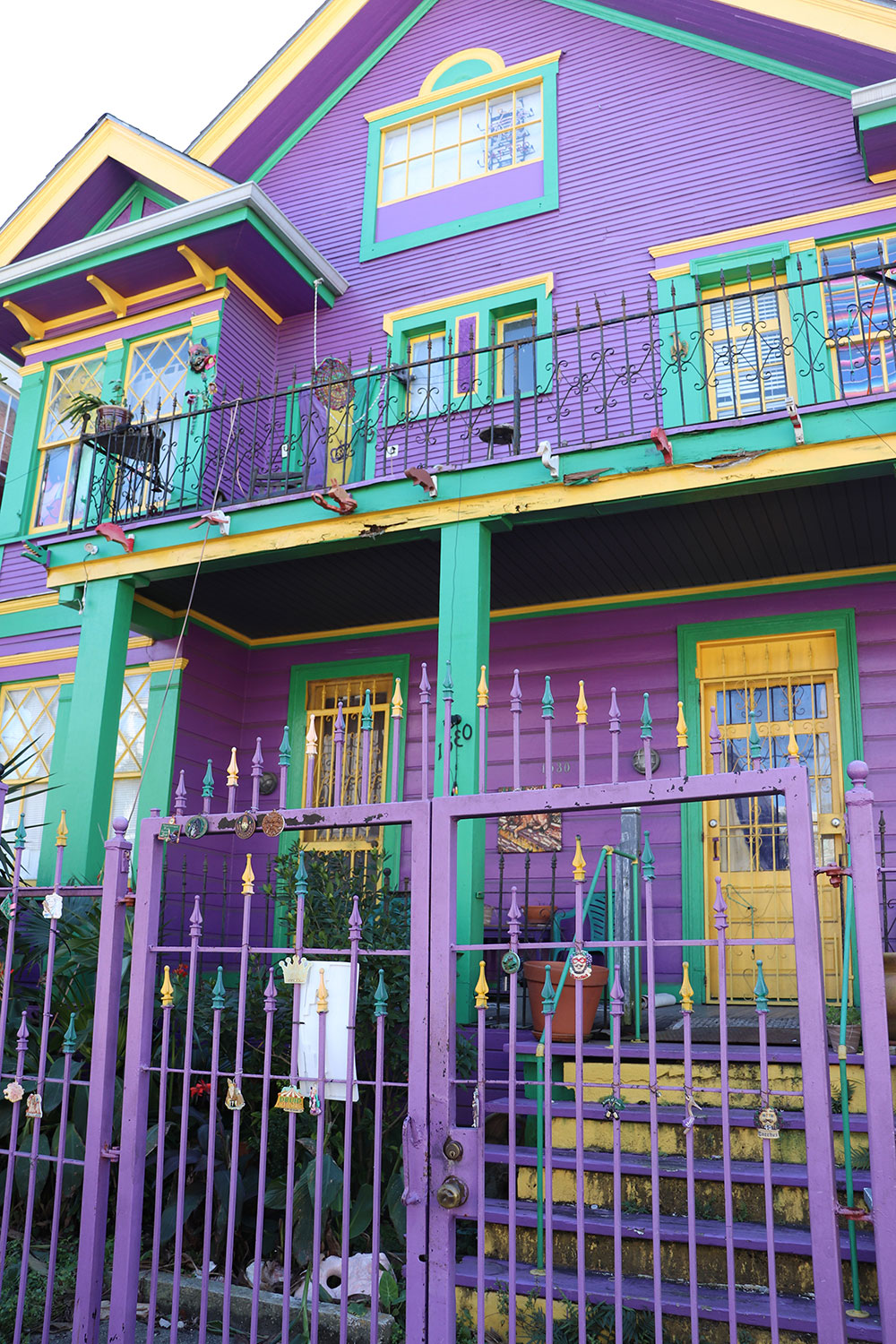 But there's still more that's not very known. For one, Mardi Gras is also celebrated all throughout during festival season, which is January 6th until Mardi Gras. So if you go to New Orleans during this time, you can see some parades and parade practices. There's also handy apps to help you! If you look up WWL Mardi Gras Parade Tracker or WDSU Parade Tracker on your app store, these are both free apps that allow you to see parades and parade practices.
Mardi Gras can also be very child-friendly. Nudity isn't allowed in certain parts of the parade, and you can simply ask a local for advice on where to go if you have children.
Mardi Gras isn't just limited to New Orelans, either. Several other cities and towns celebrate this festivity, such as the birthplace of modern Mardi Gras, Mobile. Rural areas of Louisiana also celebrate it in a different way, called the Courir de Mardi Gras, which is a horse run and a chicken catch. Though New Orleans is most famous for this festivity, it's by far not the only place to celebrate it.
If you'd like to learn more about this very historic and large holiday, you can go to Mardi Gras World, which is the most popular museum highlighting floats of Mardi Gras. A less expensive alternative (or addition) is the Mardi Gras Museum of Costumes and Culture, which has a beautiful collection of costumes and does great docent tours. They also have a selection of costumes that you can dress up in.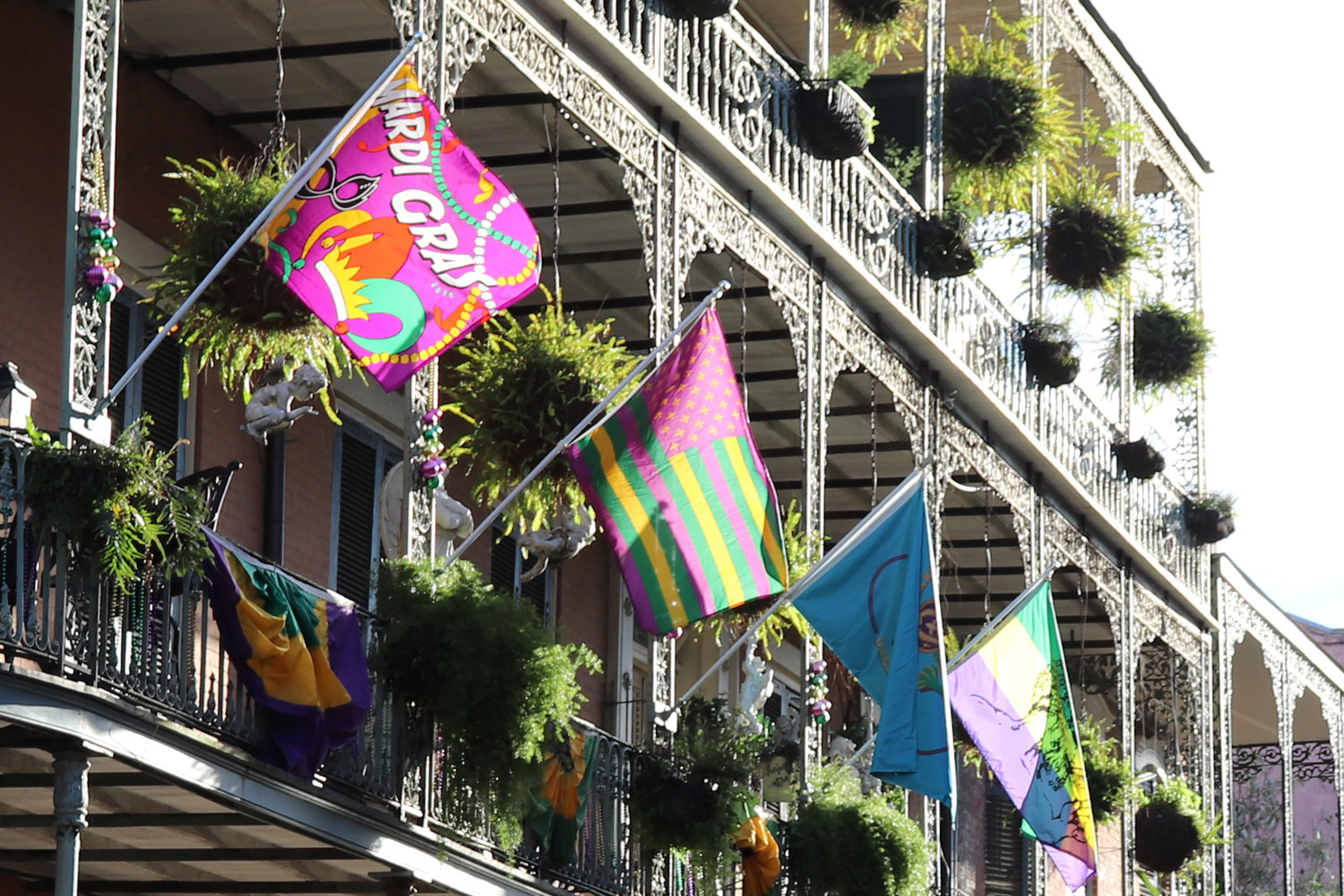 Mardi Gras is so much more than getting drunk, throwing beads, and eating cake. My trip to New Orleans gave me so much more knowledge on the extensive history of this holiday as well as how important it is to local culture. It really can't be ignored if you want to visit New Orleans, because the two go hand in hand.
Have you ever been to a Mardi Gras festivity? What was it like?
Pin This for Later
Please note that this post may contain affiliate links. These are at no additional cost to you but I receive a commission if you make a purchase through the link, and the commission helps me run my blog. Thanks for your support!
Tags:
louisiana
,
new orleans
,
north america
,
united states
Sharing is Caring
Want to support me?
Buy me a Coffee