My Worst Hotel Stay Ever (& What I Learned About Refunds)
Posted on Saturday, February 29, 2020
Alright, so it was a hostel & hotel. But this had nothing to do with my roommate and everything to do with the establishment.
New York City has expensive hostels anyway, but I found a place that was $90 for one night and it was rated a 6.5 out of 10 but I didn't mind. I wasn't looking for anything luxury, just a place to sleep for the night. It was actually in a good location so I thought it would all be OK. I didn't know a hotel could suck so much.
It was only 8pm but I got an early start, my friend already went back to his hotel, and I was quite tired. So I get to my hotel and it's a really old building, but in a dingy way. It doesn't look like it's been cleaned in a few years, and it's also an apartment building that has signs telling us we're not allowed to interact with the tenants. Friendly. The man at the front desk was actually really nice. However he got my address wrong, which I corrected on the receipt, but he wouldn't correct it in the system because it wasn't that big a deal. I didn't care at the time but I later would.
So I get up to my room and have one roommate. He clearly has the top bunk, which has been slept in. I have the bottom, the mattress without anything on it. I look around the room, in some drawers and in the closet, to find my linens. I went back down to the man at the front desk and said I didn't have any linens. His exact words were, "If we have any more, we'll bring them to you." He started calling someone with the landline to ask if there were linens and I went back up to my room, wanting to sleep but being unable to.
Then I realise it's actually very cold. I search around the room for a heater, but there is none. There is, however, an AC unit in a window, which left a bunch of the window open, letting the cold in. Oh BTW, it's January, in NYC. So it's very cold and I start putting all the clothes I brought on, layering to keep myself warm. Two hours goes by, and I go back down to the desk to ask where my linens are. He said that they were washing them for me then, and would bring them up soon. It was hopeful, but I also thought, it's 10pm. This is kind of ridiculous. I couldn't believe they didn't have an extra blanket or something to give me, at the very least. It was then that I decided I'm just going to ask for a refund.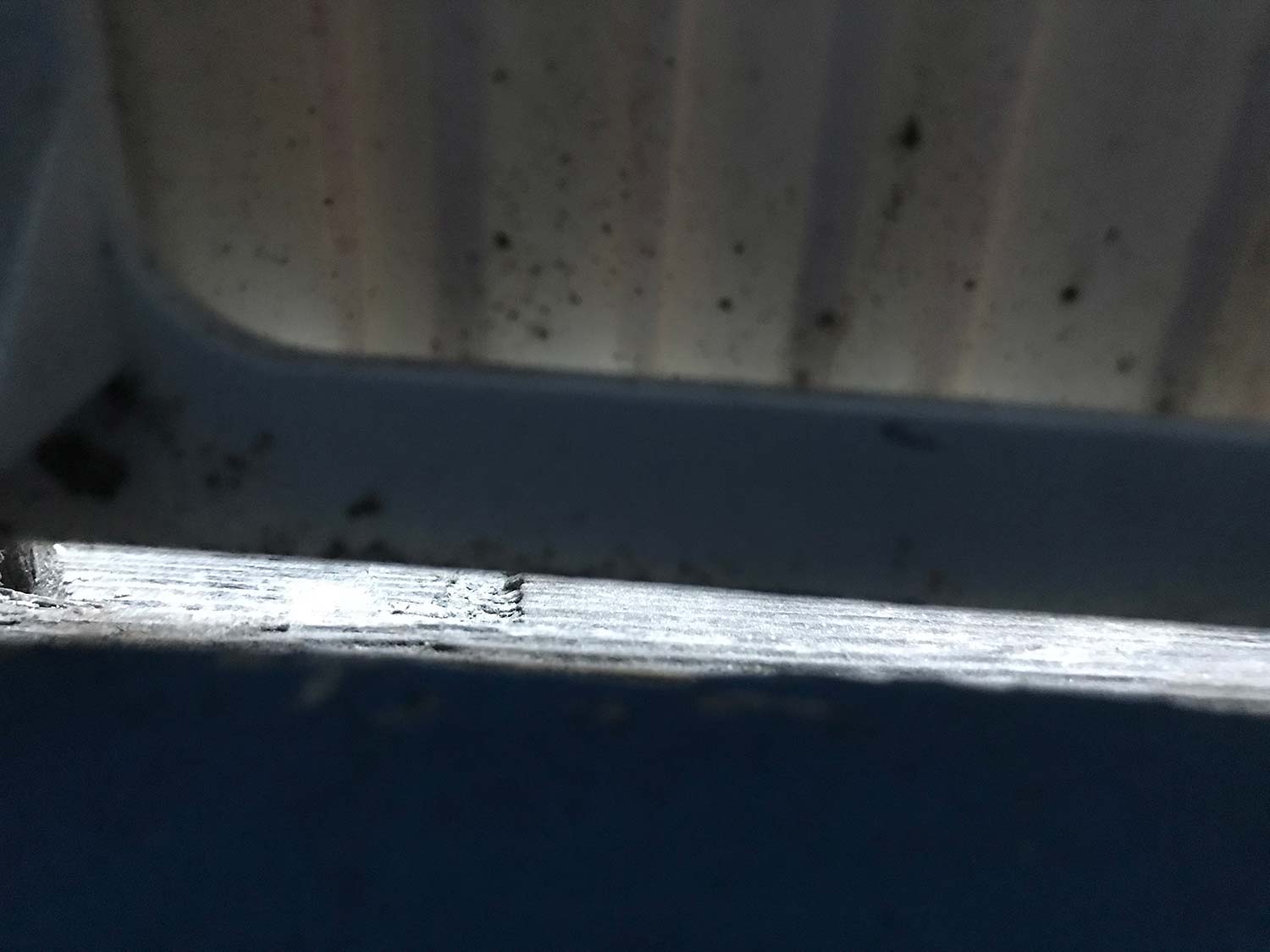 I'm fed up at this point. And very tired. So with nothing but a layered outfit, I lay down on the mattress and got to sleep. Kind of. I was in and out of consciousness because I was uncomfortable and cold. So, bizarrely, I was awakened at 1am because someone (not my roommate, not the man at the front desk) was tucking me in with a blanket. What?? Not only was I woken up, but it was 3 hours later, and I didn't know who this person was! I guess it was supposed to be a nice gesture but there were a million ways that could've been handled better.
I wake up later in the night. I'm still cold. I'm pulling the blanket around my body when I realise it's not even a blanket but a thin sheet. It's wrapped all around me and it's still cold. I look for the pillow they brought, but there is none. Just this sheet.
So I wake up in the morning and I'm so tired. I'd gotten an early start the day before and couldn't sleep in such uncomfortable conditions. When I woke up in the morning, I could see that the sheet they got me was actually more like a thin tablecloth. Bizarre. I had to use the restroom, and my room had its own. However it was so dirty it was terrifying. Also it only had a toilet and a shower – nowhere to wash my hands. So I went to a hall bathroom. The window was stuck open and there was no toilet paper. I went to another hall bathroom. There was toilet paper and soap, but this window was also stuck open and there was a huge puddle of water on the floor. I had to tiptoe around it to ensure my precious socks – the things keeping me most warm – didn't get wet.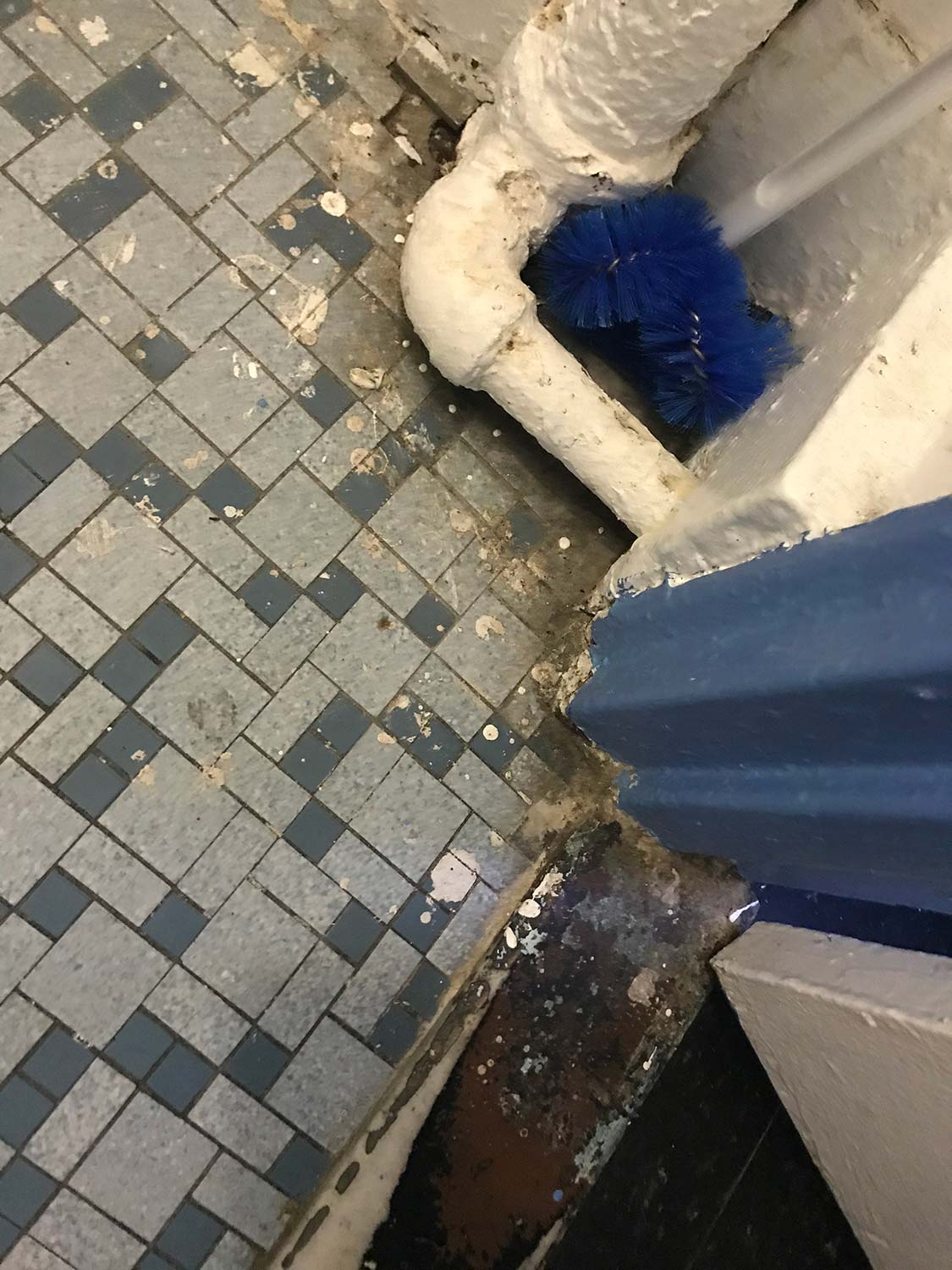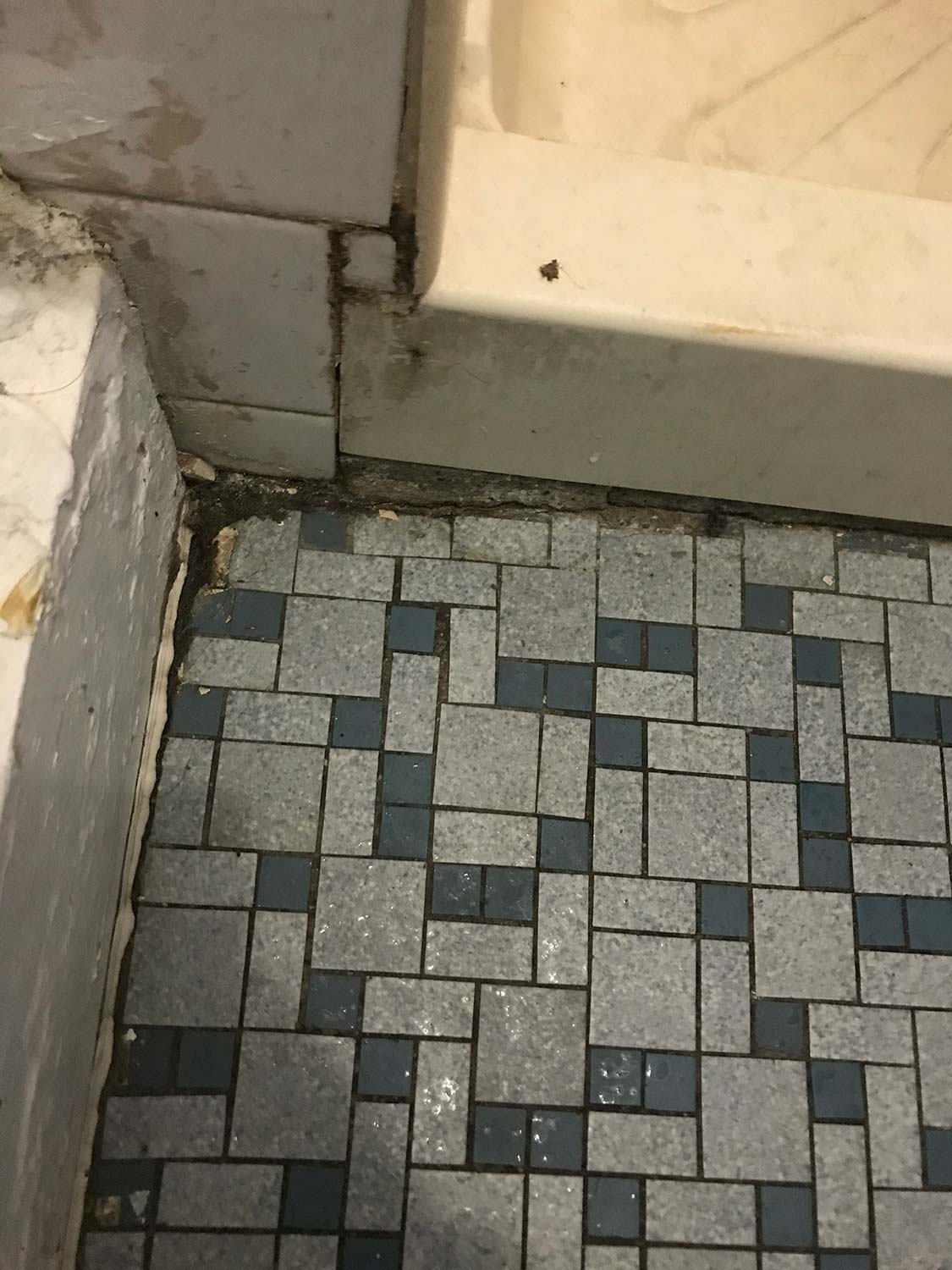 I look at their refund policy printed on my receipt and it says that refunds will be issued by checks in the mail, sent to the address provided at checkin. So they're going to snail mail me a check to an address that they got wrong, and that I had pointed out they got wrong? Nuh-uh. I'd decided I'm going to go through the internet to try to get my refund because I wanted it all in writing. I don't trust these people. I'm sleep deprived and upset at this point so I go to check out. Another man is taking care of the front desk and he is also very nice, except he can't find my name in the system. Am I sure I stayed here and stayed in the room written on my key? Uh… yes? He just said "ok" and let me go. He didn't ask me how my stay was so I didn't tell him.
Oh yeah, I forgot this puppy – the sign on the door that said the building had been condemned in a few rooms. Dated several years earlier. I don't own a hotel, but if I did, I'd want to fix that ASAP to get that warning off my window! Either they forgot to take it down or they never got the rooms taken care of. Either way, they just didn't care.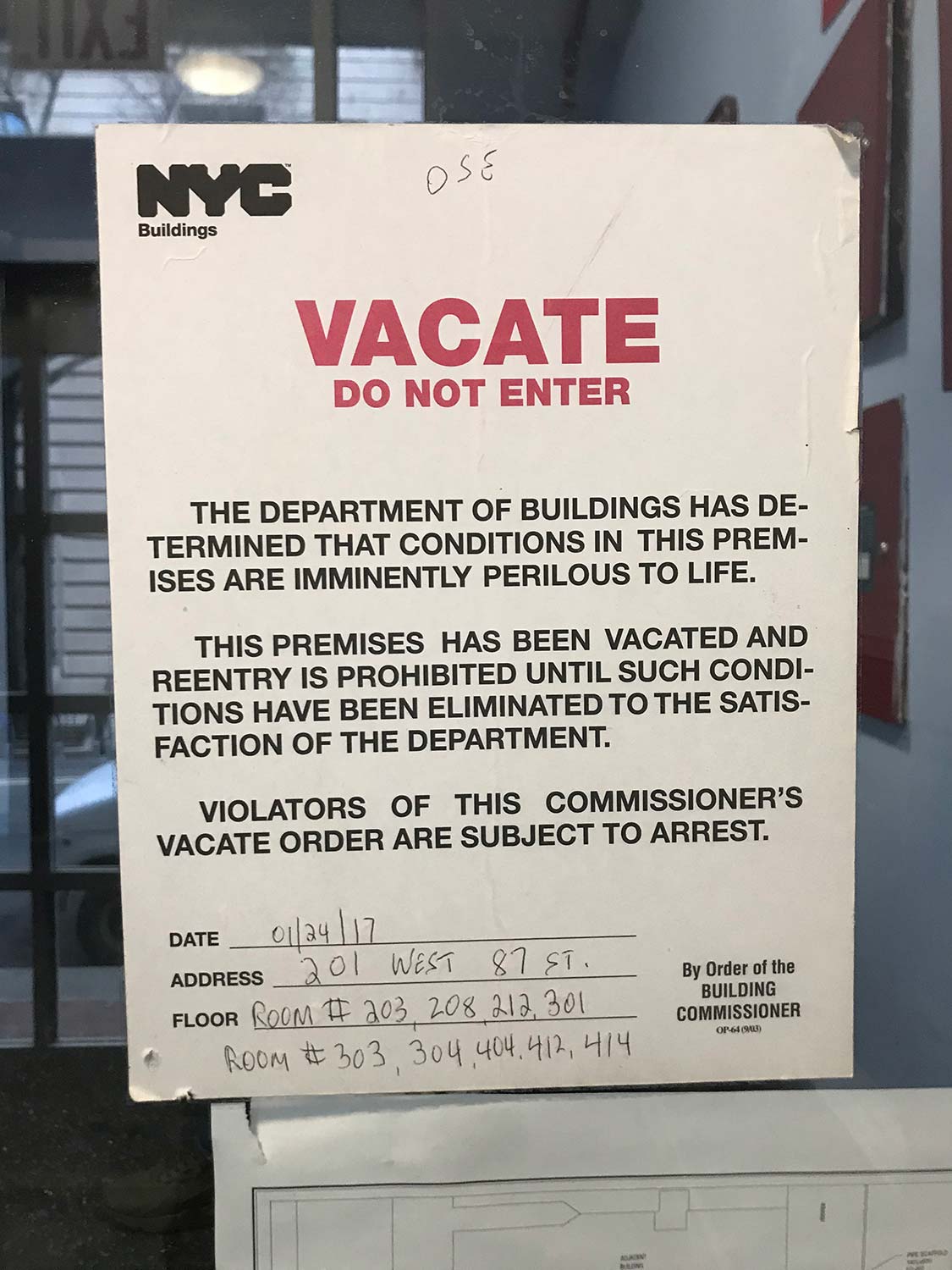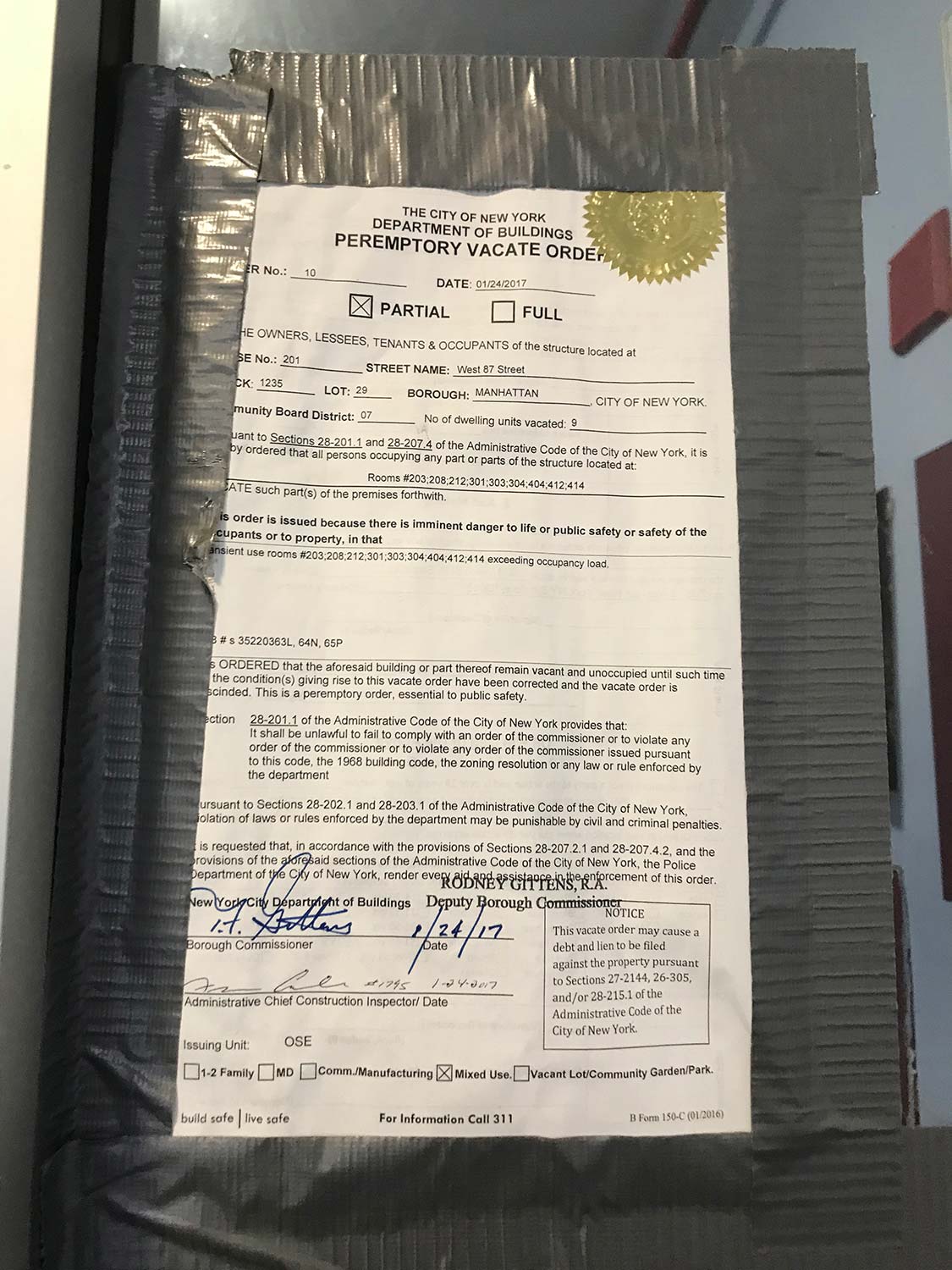 The Refund
So I contacted the hostel with my complaints via Booking. They didn't respond. I'm a generous person, so after a few days, I sent a follow-up. They said they could only give me $45. Since I
did
stay the night there (though, really, what choice did I have?), I offered $75 since $15 was taxes. They didn't respond. A few days passed and I sent a follow-up message. They didn't respond.
Off to my credit card company. I have a Visa and was ultimately told to report the complaint to them, so I called without hesitation. I told the man at Visa what happened and to much surprise, he was upset with me. He told me I should've asked for another room; I should've asked for the manager; I should've asked for a refund at the hotel itself; I should've taken the generous $45 they'd offered me. He was actually really upset I'd had the audacity to expect a refund when I didn't put "any effort" into making the visit right as I was visiting.
Excuse me? This entire hotel was dingy AF, and it was partially condemned and they didn't care about that. No, I didn't think about asking for another room because the entire place was crappy; no, I didn't think to ask for the manager because the man at the front desk didn't do anything wrong*; no, I didn't ask for a refund there cause I didn't want a check sent to a bad address; no, I didn't take the $45 because, honestly, I didn't think they'd refund me. I get that maybe this guy thought the hotel employee I encountered was doing a bad job and a good hotel would lose money because of it. But really, this place shouldn't even be in business.
(*I have a feeling this guy probably tried his best. I feel for good employees who work for crappy establishments.)
Anyway, it was quickly decided by the Visa team that I deserve a refund and got my full $90 back. So a win for me! A few weeks later, they sent me a letter asking if I had actually stayed at the hotel, which was weird considering I'd already gotten my refund. Yes I'd stayed there, but moving to another hostel in NYC at 10pm was not even an option to me. I won't apologise because all I wanted at a hotel was a blanket and pillow. But even though I hate confrontation and want everything in writing, I will probably talk to a manager to cover my bases. Hopefully I won't be put in another situation like this again.
Did you ever have such a bad experience at a hotel or hostel? Did you get a refund?
Please note that this post may contain affiliate links. These are at no additional cost to you but I receive a commission if you make a purchase through the link, and the commission helps me run my blog. Thanks for your support!
Want to support me?
Buy me a Coffee
2 Comments on "My Worst Hotel Stay Ever (& What I Learned About Refunds)"