5 Negative Things I Heard About Spain (That Were Untrue)
Originally published on Saturday, June 13, 2020
Spain is known for a being a beautiful country that attracts tourists from all over the globe to marvel at its architectural and cultural splendours. I fell in love with photographs of one of Spain's most popular destinations, Seville and its province of Andalusia. So I decided to finally make Spain my travel destination.
But I'd had a lot of friends who'd gone. I'd lived life in its neighbouring country of France. Even though Spain's beauty was never discredited, I heard a lot of negative things about Spain. When I was making my plans and eventually making my way to the sunny country, I was both excited yet prepared to have an unpleasant week and a half. Though to my surprise, none of the negative things I'd heard about Spain ended up being true during my trip, and I absolutely loved my time there.
Here are some of my experiences from my trip to Andalusia.
You Need to Dress Extra Conservatively
Well first of all, what does it mean to dress "conservatively"? I don't know. Nothing above the knee? No shoulders? Spain is a predominantly Catholic country and like with several religious countries, it's always a good idea to cover up. I was a bit concerned about what to wear since it would be so hot in Seville, but also I didn't want to offend any locals. I got by with some sleeveless tops, relatively short skirts and shorts, etc. I'm never sure how much skin is too much to other people. However I did bring a shawl to wrap myself up in the event I went into a church.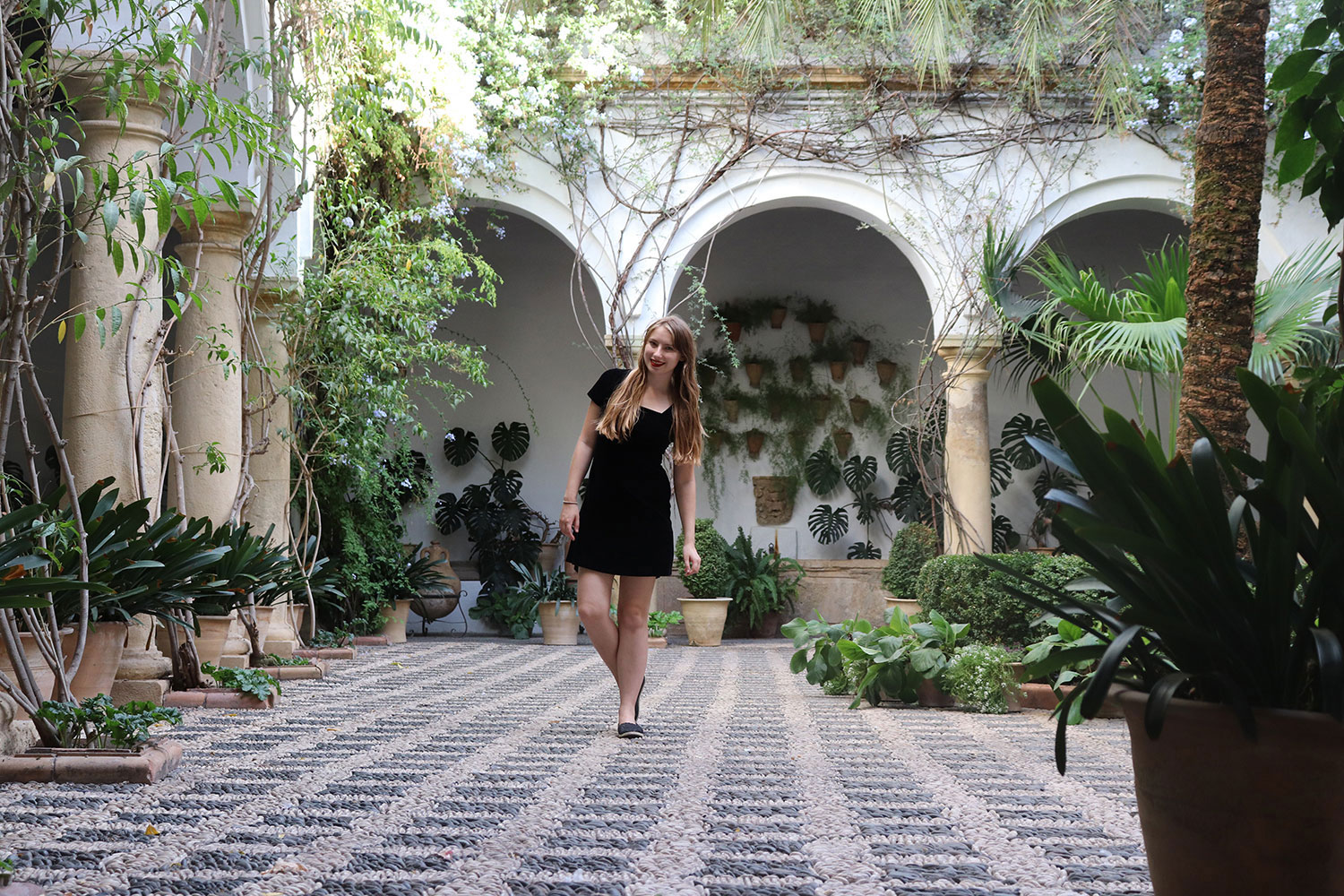 An example of what I wore.
A lot of women wore less and and dressed in tank tops, shorts, that kind of thing. And the locals didn't seem to mind one bit! So in conclusion, it's important to remember that Spain is a Catholic country but the dress code is nothing to stress over. If you're veering away from tourist destinations then you may want to be a little more careful about what you wear. But overall, if you think an outfit is OK then it probably is.
The Street Harassment is Awful
When I lived in Paris, I got too scared to go out after dark because the street harassment was so bad. I expected the same of Spain. However, a week and a half exploring Andalusia and I got catcalled zero times! I felt super safe going out at night. And actually, the men and women I met were some of the kindest ever. I had a fantastic time and a big part was that the locals were so nice. And on that note…
There are Tonnes of Pickpockets
Like with Paris, I expected a lot of people to have scams going. There are quite a few women who go around asking to read your palm/energy for money but that is always expected in poorer countries. You should always be aware of your surroundings and your belongings. But in short, there are some places where I cling to my backpack for dear life… Andalusia was not such a place.
This is all not to say that there are no catcallers or pickpockets in Spain or more specifically Andalusia. But I can only tell you about my experience, and this was it.
There's No Veggie Food
There are a lot of countries that don't really have vegetarian and vegan food because it's not a part of their culture. I expected Spain to be one of those countries. Beforehand, I looked up vegetarian and vegan restaurants on various travel blogs and was able to put them onto my map. There were actually quite a few so that put me more at ease. When I actually got to Spain, I was able to visit these restaurants and had some incredible meals. Unfortunately for me, there was not enough time to try every place I'd wanted to, but that's because there were so many places to try! A lot of them were completely vegetarian and vegan.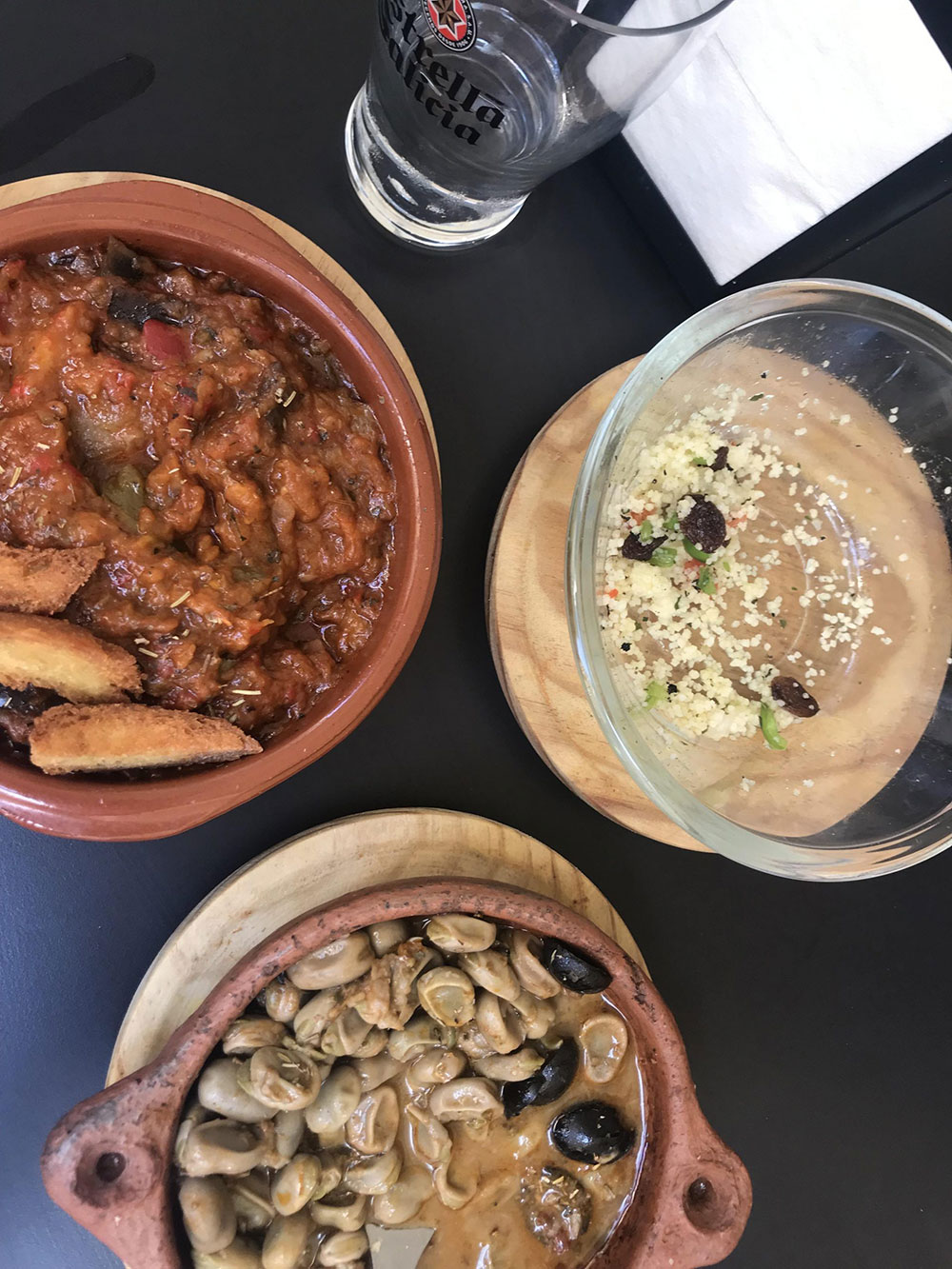 However it was actually really easy to find quality vegetarian food without looking online. Aside from some of the smaller towns, I was able to find some fantastic places to eat just by walking around – and I didn't have to walk far. I actually found two vegan restaurants incidentally. Seville especially has some terrific places to eat. If you're vegan, it's worth looking into some quality food establishments, but for vegetarians, finding something to eat is actually nothing to stress about.
There's No Air Conditioning
In the early 90s, my parents got married and moved to Spain – Barcelona. I can't believe this now since they're so unadventurous. What I can believe is that my mom actually moved back to the USA after a very brief period of time because Spain didn't have air conditioning. With looming temperatures over 100 degrees fahrenheit, it was really nerve-wracking to head to Andalusia for over a week.
While it was very, very hot during the day, it got substantially cooler at night, making it much easier to sleep. Also, a tonne of places are either very well insulated so the cool air regulates itself, or they do indeed have air conditioning. When I went to a museum, a restaurant, a shop, there was no worry that it would be super hot because the temperature was regulated in some way or another.
Everyone has different experiences. The game of travel blogging is letting readers know what I, the author, experienced. Though I was stressing over several things before getting to Spain, I actually had a grand total of zero negative experiences in my week and a half there. I didn't even encounter any rude people or eat anything the least bit unpleasant. So I hope that if you're nervous about going to Spain, my own experience will make you less so. And moreover, I hope that when you do go to Spain, you have as great a time as I did!
What's something you heard about Spain that ended up being untrue?
Pin This for Later
Please note that this post may contain affiliate links. These are at no additional cost to you but I receive a commission if you make a purchase through the link, and the commission helps me run my blog. Thanks for your support!
Tags:
spain
Sharing is Caring
Want to support me?
Buy me a Coffee