My Trip During the COVID-19 Pandemic (2020)
Update December 2020: When I took this trip back in September, we had been averaging about 20k new cases a day in the U.S. for months. As of late, every day has seen no fewer than 100,000 cases, and many days have at least 200,000 new cases. In short, cases have gone up about 10 times since I took this trip. I do not advise travelling at all. Even with masks and social distancing, the virus has permeated our communities too much, and travelling can put you and everyone you come into contact with at risk.

I'm keeping this article up because I anticipate cases will go back down, we'll have a vaccine, and we'll transition into normal life while still being cautious. But again, I am saying do not travel at this time because these numbers are insane. We have a responsibility to keep everyone safe.

Hope is just around the corner. Please hang in there and stay safe, everyone!
I'm not here to debate whether or not people should travel. As long as you follow guidelines outlined by medical organisations (most notably wearing a mask and staying 6 feet from others), it is possible to travel with relative safety. I'm here to tell about how my domestic trip during the COVID-19 pandemic went, for those who are considering travel themselves.
But I want to start off by saying that consent of your living mates is vital. I'm currently living with my parents who are obviously older. They go out pretty frequently. I wouldn't have gone had they expressed concern over my trip. The risk of contracting coronavirus is low but the stakes are as high as death, so if someone physically close to you is worried, that is completely valid and you should probably respect their wishes. Ask them before booking any trip and of course be careful for the duration of the trip, so as not to bring the Rona back to them.
Decisions, Decisions
For starters, I was looking for a place in the continental United States. Since it was my first real trip since March, I wanted to go someplace a bit easier. International travel is tricky and constantly changing. I also decided to go for a long weekend instead of a long trip. If the trip ended up being unenjoyable, I didn't want to be stuck for a week or even longer. It was all about easing myself back into travel because this is the lifestyle we'll have for a looong time to come.
The most important aspect of my trip was research, research, research. I started out by looking at what was open to see what locations would be enjoyable. San Francisco is closed down. Mesa Verde is closed. No way I'm going to Atlanta while it's a hot spot. But then I found the perfect destination: Chicago.
The first step was finding out that a majority of the things I'd want to see there were open. They were. The second step was finding out if I could visit from Maryland. I could visit without a quarantine or test. Though a lot of people have been breaking the quarantine rule, seeing as it's not enforced, it's important to recognise that COVID-19 is often asymptomatic. So if you're coming from a hot spot, at least entertain the idea that you might've picked it up. The third step was checking the local stats. COVID cases in Illinois were fewer than those in Maryland, which has a lower population. It all looked good to me!
Flying During the Pandemic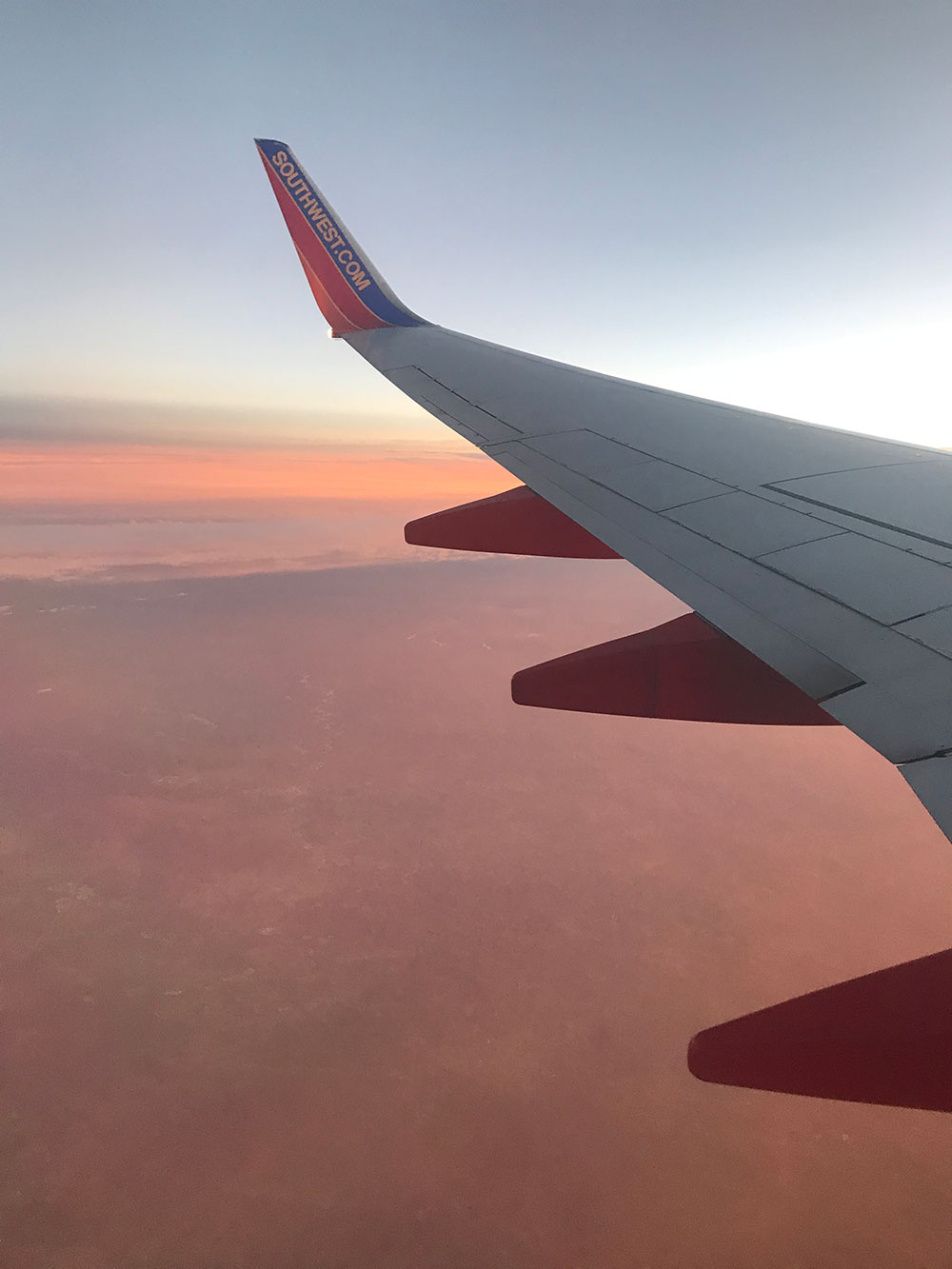 Car travel is a great way to get from A to B without contact with others, and also to see the environment. But I didn't have time for that. Since I often fly with and trust Southwest Airlines, I decided to book with them. It surprisingly wasn't any cheaper than it usually is. I checked in easily online and to do so, I had to agree to their terms of service regarding coronavirus changes. In effect, nobody can fly without agreeing to these terms. They also made an announcement that fees of $5,000 would be put on any passenger who did not comply with the rules.
When I got to the airport, everyone was wearing a mask. A lot of people were eating, which means they had their masks off. Both Baltimore and Chicago airports were less full than usual but only by about 20%; they were pretty crowded and it was near impossible to find a seat that wasn't near someone else. Southwest eliminated the use of middle seats, which means that flights operated at two-thirds their full capacity. Both flights of mine were at capacity. I didn't see any issues with people not wearing masks, or coughing, or anything like that during my flights, but it was off-putting that the airports and planes were as crowded as they were.
Staying in a Hotel
Usually I like to stay in hostels to save money and meet new people. No way was I going to share a room with others. As always, I used Booking to search for accommodation. I made sure to filter out shared rooms and only looked at rooms with an 8 or 9 rating. This is not the time to stay in a condemned hotel.
Eating and Tourist-ing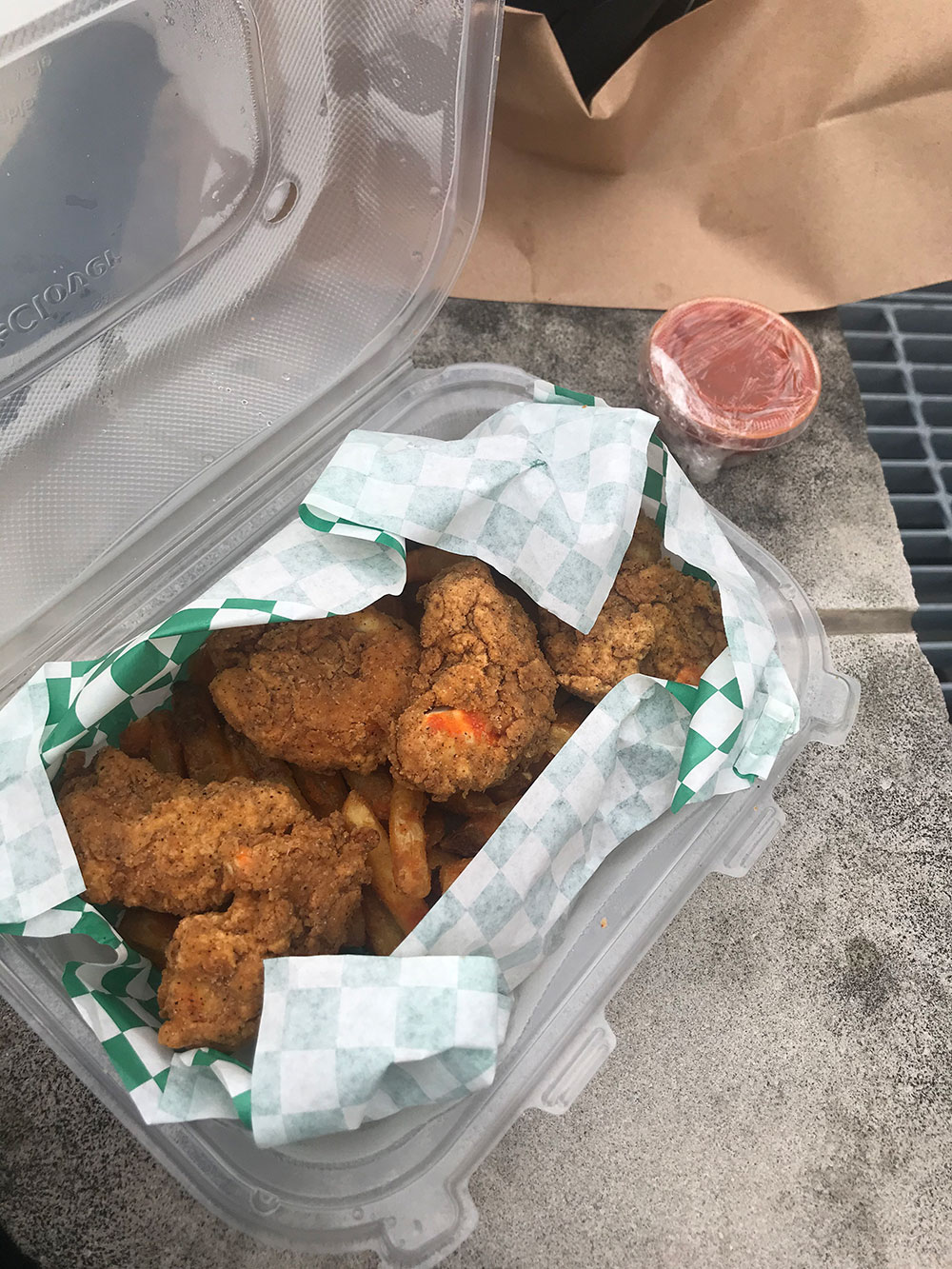 Cases skyrocket where bars and dine-in restaurants are open so eating amongst others is a no-go for me. I was able to get some delicious takeout and bring it back to my hotel room, or eat it outside. This was easy since Chicago has parks laid out all over the place. It's also a rough time for the restaurant business so if you can, tip generously.
As I said, the first thing I did was make sure that the attractions of Chicago were open. It's important to note that during this time, many activities and museums are operating on first-come, first-serve ticketing systems as well as timed entry. Planning your vacation to a T isn't exactly ideal but since I needed to choose a date and time for many tickets, that's what I had to do. Giving yourself ample time to enjoy one space and then move to another is key in planning a trip to such an extreme.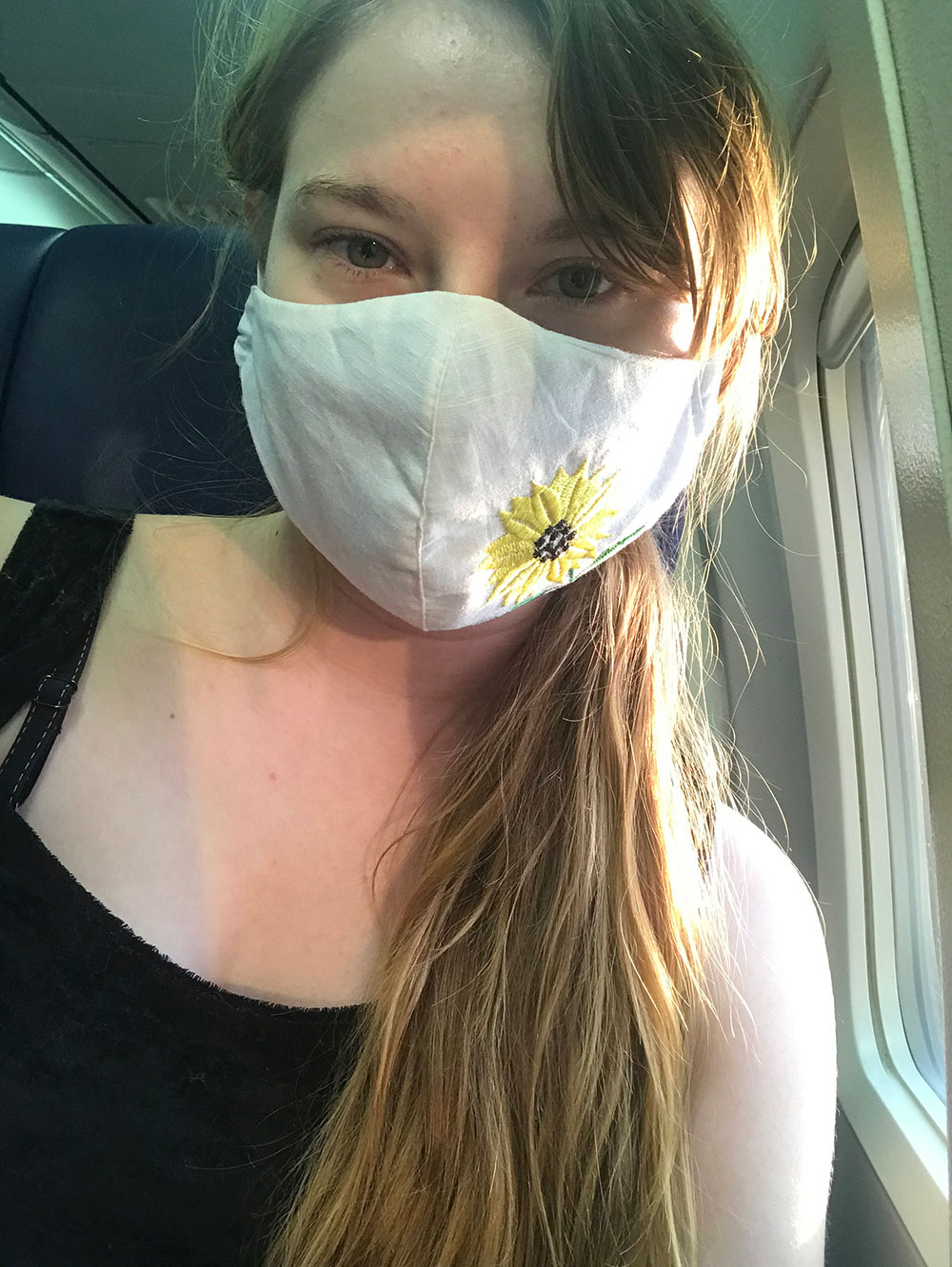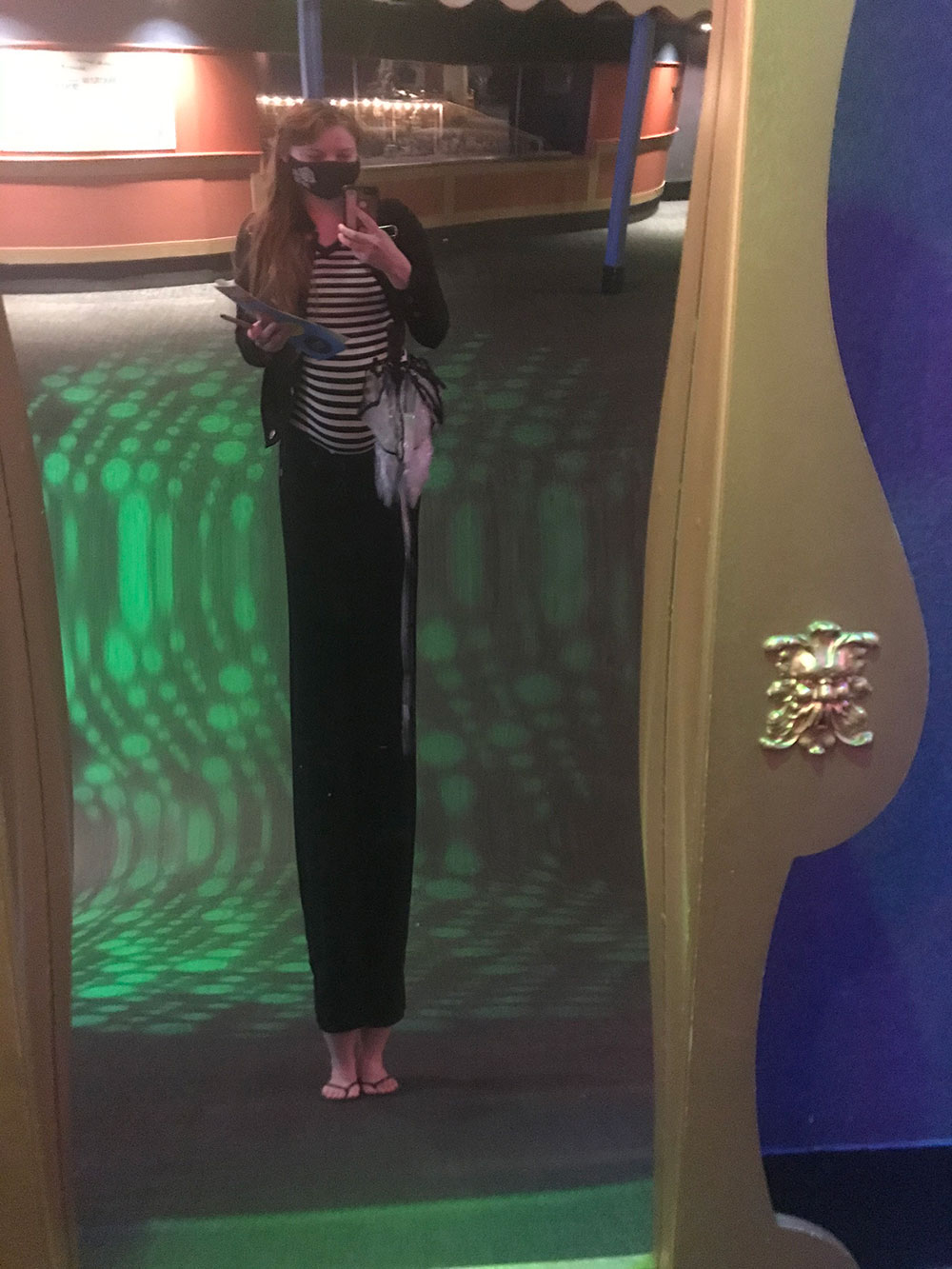 Mask up! Masks from GUA Embroidery.
Like with many areas of low infection, masks were required every place I went to, even in outdoor spaces. I originally ordered dozens of masks for the trip but they were too large for me. So, I packed a different mask for each day and washed each one after use. It's difficult to always stay 6 feet from other people but can be done as much as possible. I practiced these doctor-recommended guidelines not only in establishments but outdoors as well.
Also bring hand sanitizer with you as sanitizing stations are never as common as advertised. Of course, get a smaller bottle for carry-on bags.
The Final Line (TL;DR)
My trip was successful but I have to attribute that to all the work I put into planning it. A lot of work went into making sure my destination was relatively safe, and Chicago indeed was. There was no point during my trip where I felt uncomfortable and like I might contract the virus. My only complaint was that air travel wasn't as sparse as I'd previously heard.
If you're looking to take a trip, use your brain but also follow your emotions. Do you feel comfortable going on a trip? How does your fear of getting and spreading the virus rank to going places? But no matter what, follow the advice of health professionals and be mindful and courteous of others. We can't live exactly like we did before the pandemic but even with the virus, we can make the enjoy the world safely by being careful.
Safe travels, everyone.
This post was quarantined for two weeks before publishing.
Please note that this post may contain affiliate links. These are at no additional cost to you but I receive a commission if you make a purchase through the link, and the commission helps me run my blog. Thanks for your support!
Posted on Tuesday, September 22, 2020 in Ramblings & Advice

Want to support me?
Buy me a Coffee
3 Comments on "My Trip During the COVID-19 Pandemic (2020)"