A Lifelong Local's Washington, DC Travel Guide
Originally published on Sunday, January 3, 2021
Even though I love travelling, I've lived in the Washington, DC area my entire life. It's changed so much over the past few years but one thing remains the same: there's a tonne to see and do in the nation's capital. To help you plan your trip, here's all the advice I have on visiting Washington, DC.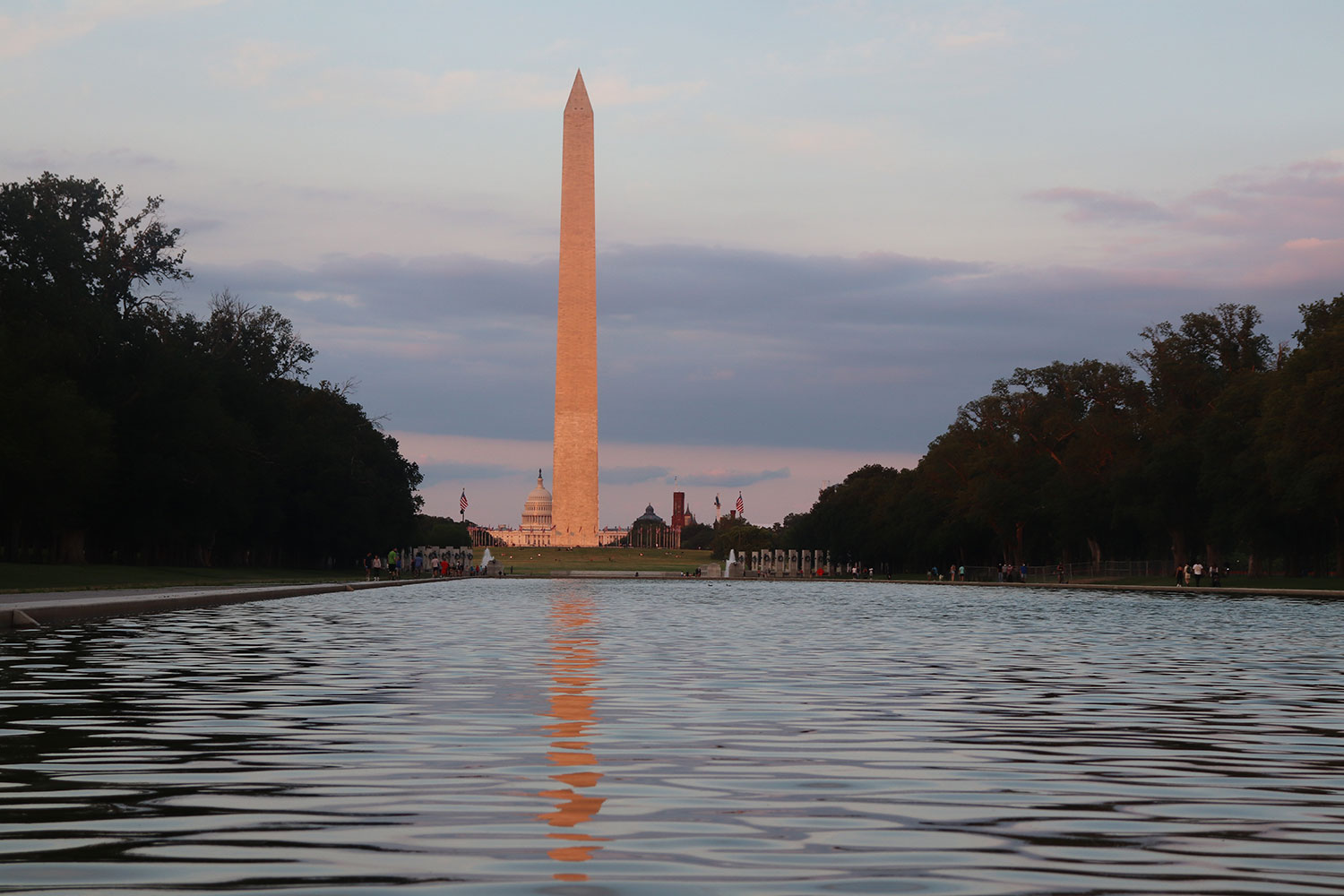 Best Things to Do in Washington, DC
I think a lot of people who visit DC concentrate their trip on the downtown area. I would if I didn't know better. Downtown DC outside the museums is soooooo boring. I cannot stress enough that if you visit DC, you need to branch out and see what the city actually has to offer before making any judgments. My first word of advice is to make time to explore the locals' most popular areas. These are Dupont Circle, Adams Morgan, U St, and Southwest Waterfront. Dupont, Adams Morgan, and U St are all known for their nightlife. Adams Morgan is also known for its international influence and U St for being a historically Black area. Both have more historical buildings than the other two. Southwest Waterfront is a very new addition but its appeal is clearly the waterfront. Most DC locals would recommend these areas and they're all charming in their own way.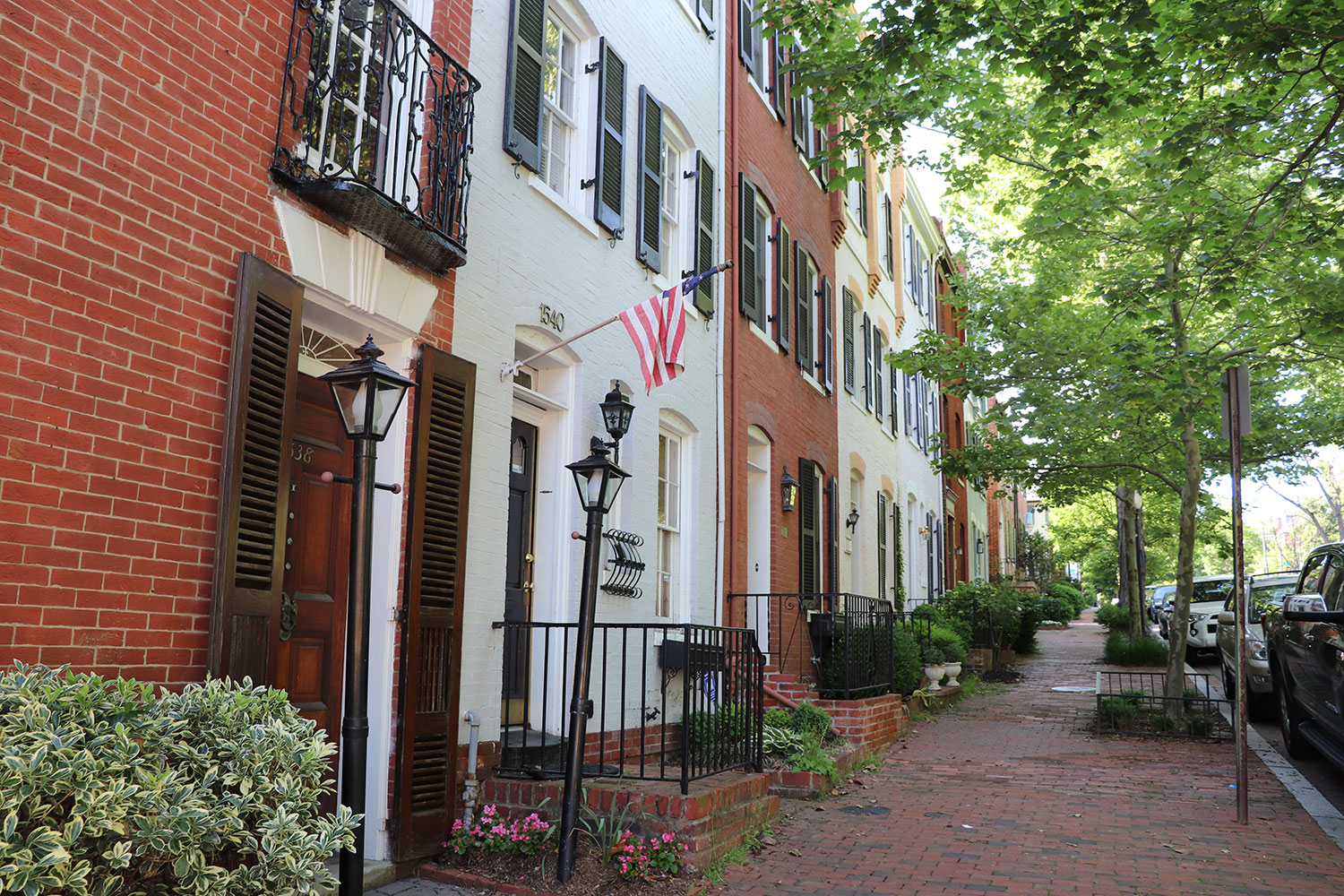 My personal recommendations and favourite areas are Georgetown, Chinatown, and Capitol Hill. Georgetown is touristy and a bit posh but it's all colonial era buildings and it's so beautiful. Chinatown is one of the saddest places in terms of Chinese influence but it's always so filled with life and there's a lot of food and activities around this area. It's extremely popular with locals and walkable to the DC Mall. Capitol Hill has changed a lot but it's a protected historical area so it's nice to walk around. It's a lot more chill than some other places in DC but very close to, you know, the capitol building.
I recommend a lot of these places to stay and dine in.
Alright, so what to do? Honestly, DC has ruined me. We have some of the world's best museums and most of them are free. FREE! Growing up, museums were always public and free spaces for me. Obviously that's not true of other places but that is the best thing, I think, of DC.
Rule of thumb is if it costs money, it's probably not worth it. Strange but convenient!
You need to take a walk around the National Mall and memorials. Be sure to see the Capitol Building and round the Washington Monument. The most disappointing thing to see in DC is the White House because it's not nearly as grand as people expect. However, it's there so you may as well stop by and take a photo. You can go inside all three, and in that regard, the White House is the most exciting and something locals do at least once in their lifetime. The Capitol is also beautiful inside and worth it if you're into politics. This is where it all happens. My favourite part of the columns with tobacco leaves and corn – such an interesting architectural detail to celebrate our history. I've never been to the top of the Washington Monument, honestly.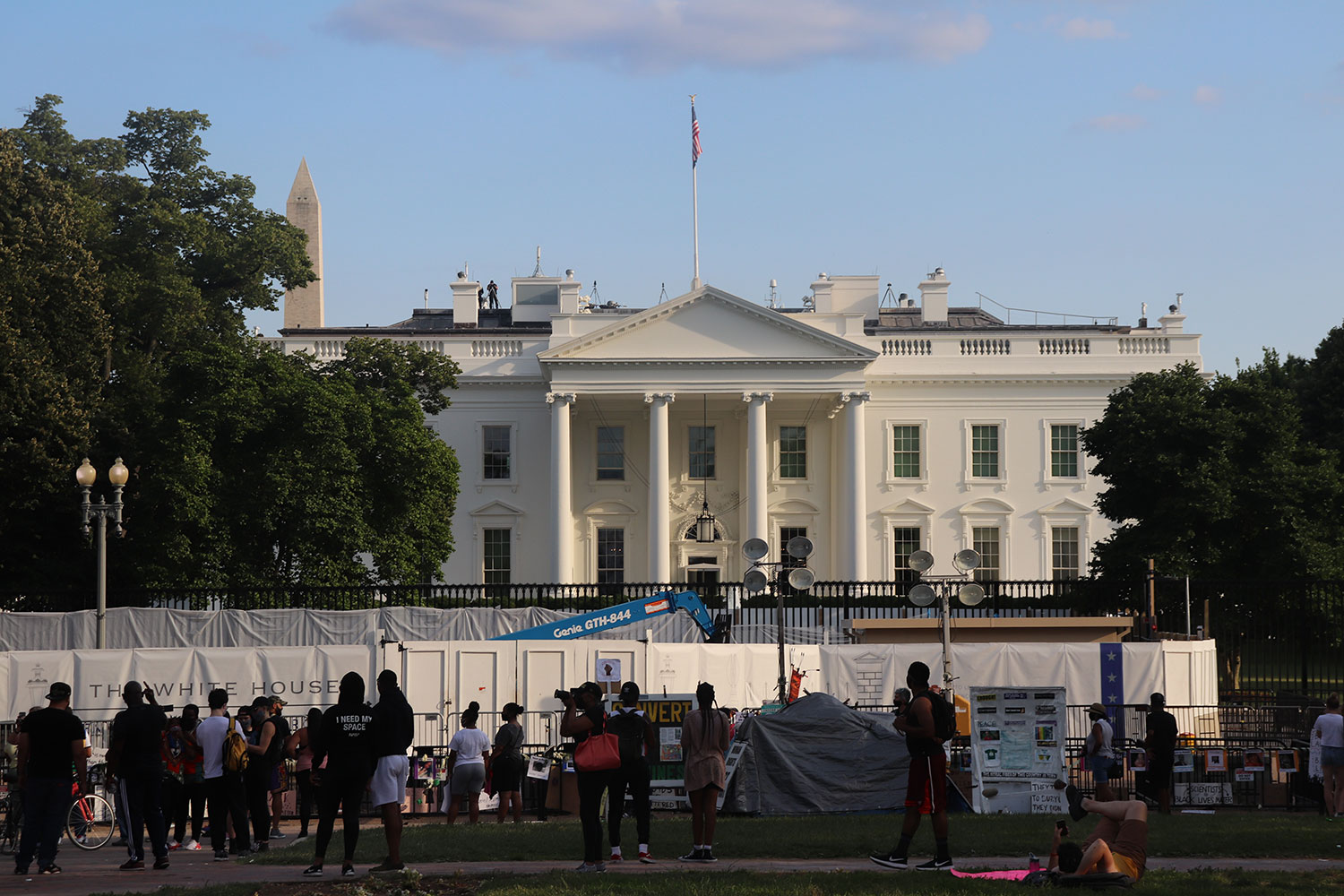 The Lincoln Memorial is a popular place to go to see the sunset and at night. The World War II Memorial is popular to take a photo with the market for your state/country. I definitely recommend this and a walk around the Tidal Basin. The Tidal Basin is where the cherry blossoms come each year but it's great anytime. The MLK, JR Memorial, FDR Memorial, and Thomas Jefferson Memorial are all around the tidal basin and you can see them on a walk (to go around leisurely takes about an hour). Touristy? Absolutely, but still one of my favourite places in DC.
Since the area gets so dark and the monuments light up at night, it's beautiful to return after sunset. It's so romantic and a must-see. As I said, the Lincoln Memorial is the most popular place to visit after dark.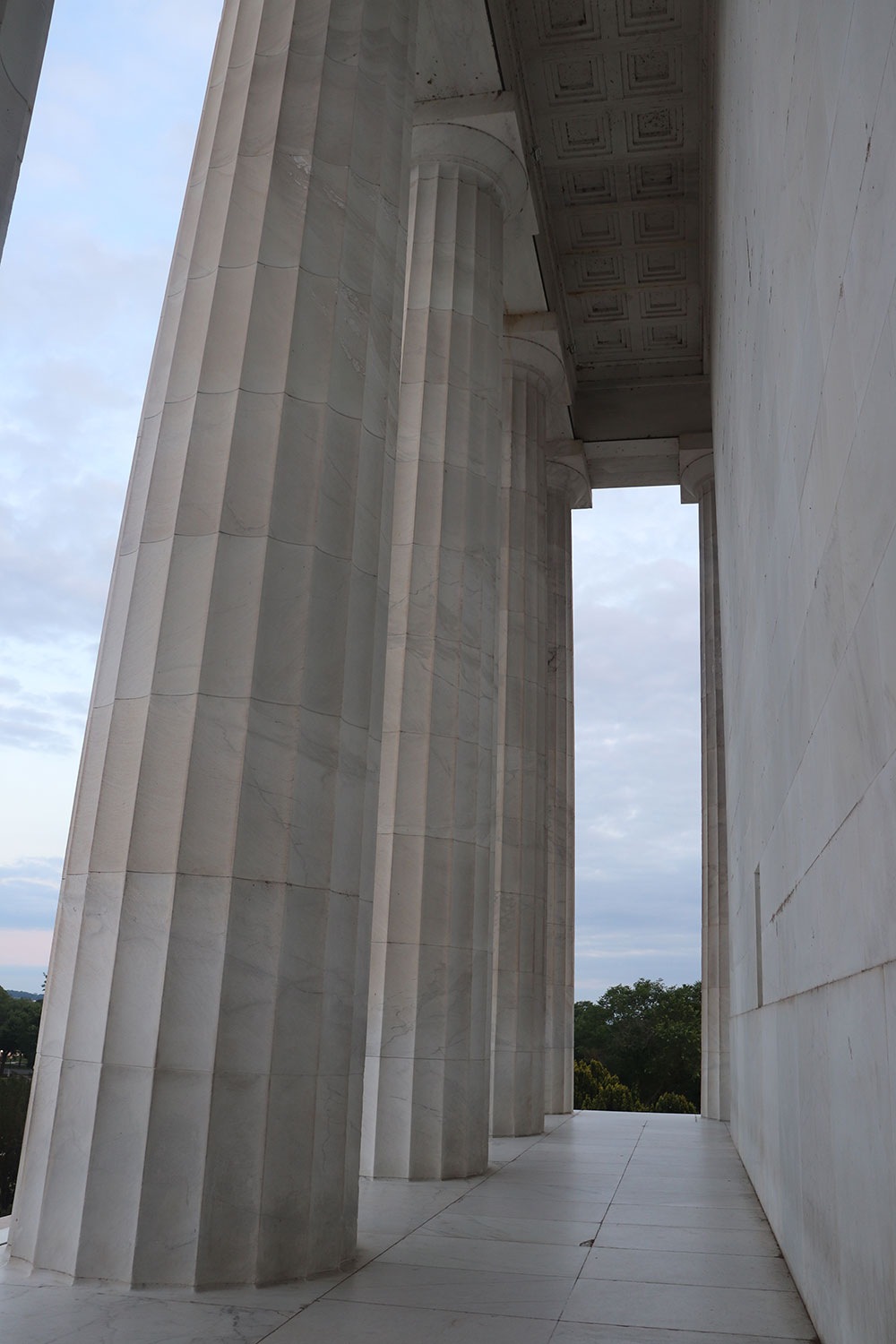 My must-visit museums are the National Museum of American History, National Museum of African-American History (free but advanced tickets are recommended), and National Museum of the American Indian. These are filled to the brim with artefacts that span American history. They're huge and informative so I'd recommend two days to see these three thoroughly. You can learn so much about the United States whether you're from abroad or have lived here your whole life. If you're not a museum person, they're still free for you to browse and see things like Dorothy's red slippers and Emmitt Till's casket. All three museums have a strong cultural perspective rather than a political one.
The National Archives Museum is also great and has the nation's founding documents, which is huge. However it's more political history so if you're not into that, it may bore you. That being said, you can stop in for free to see the Constitution and Declaration of Independence.
The Smithsonian Museum of Natural History is one of my lifetime favourites. Exhibits range from dinosaurs to a huge mammal hall to human evolution to gemstones. It's a very large museum that I'd recommend for kids and adults alike. Another popular one with kids and adults is the National Air and Space Museum. Not my favourite but I'm not into air and space. For others, this place is amazing.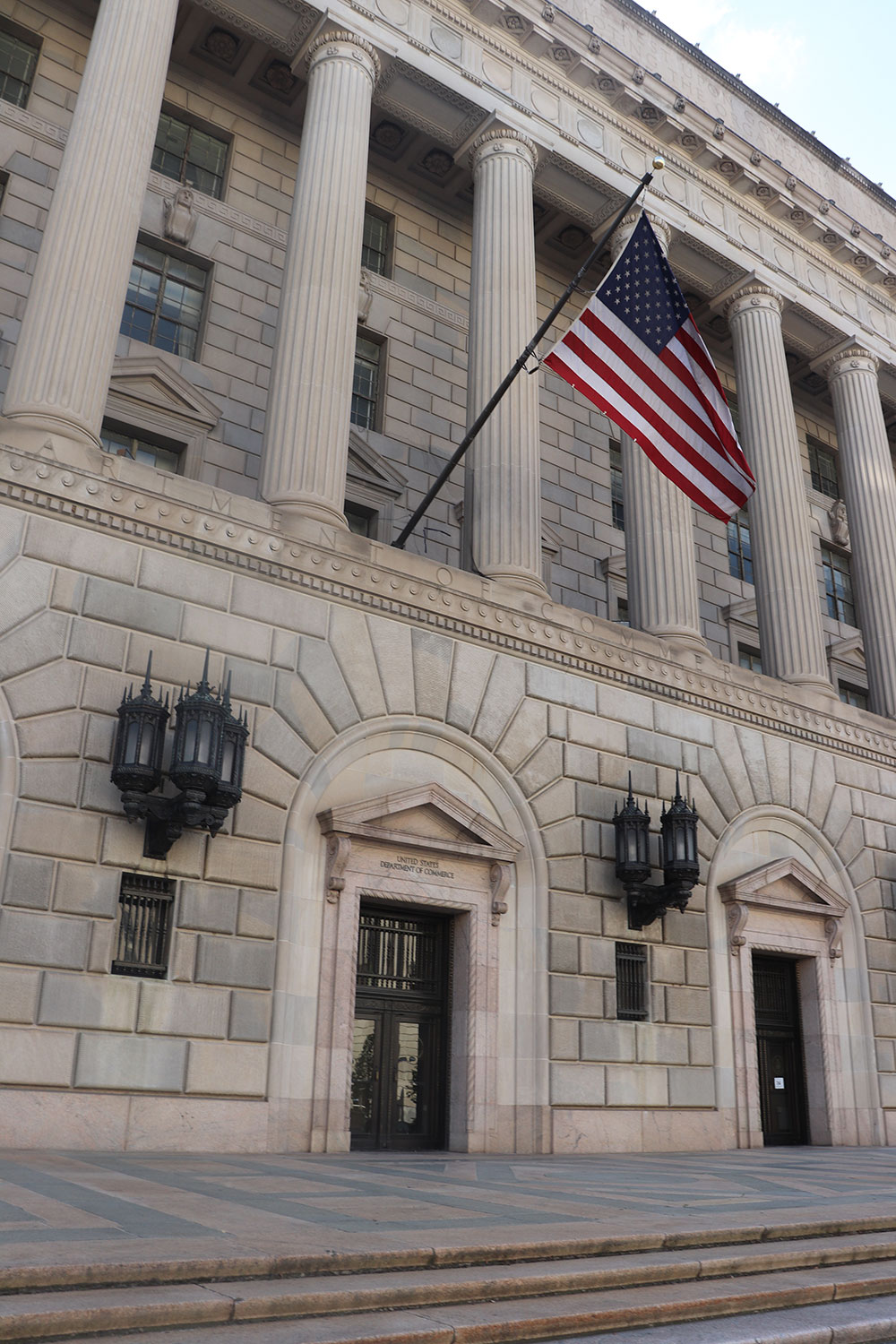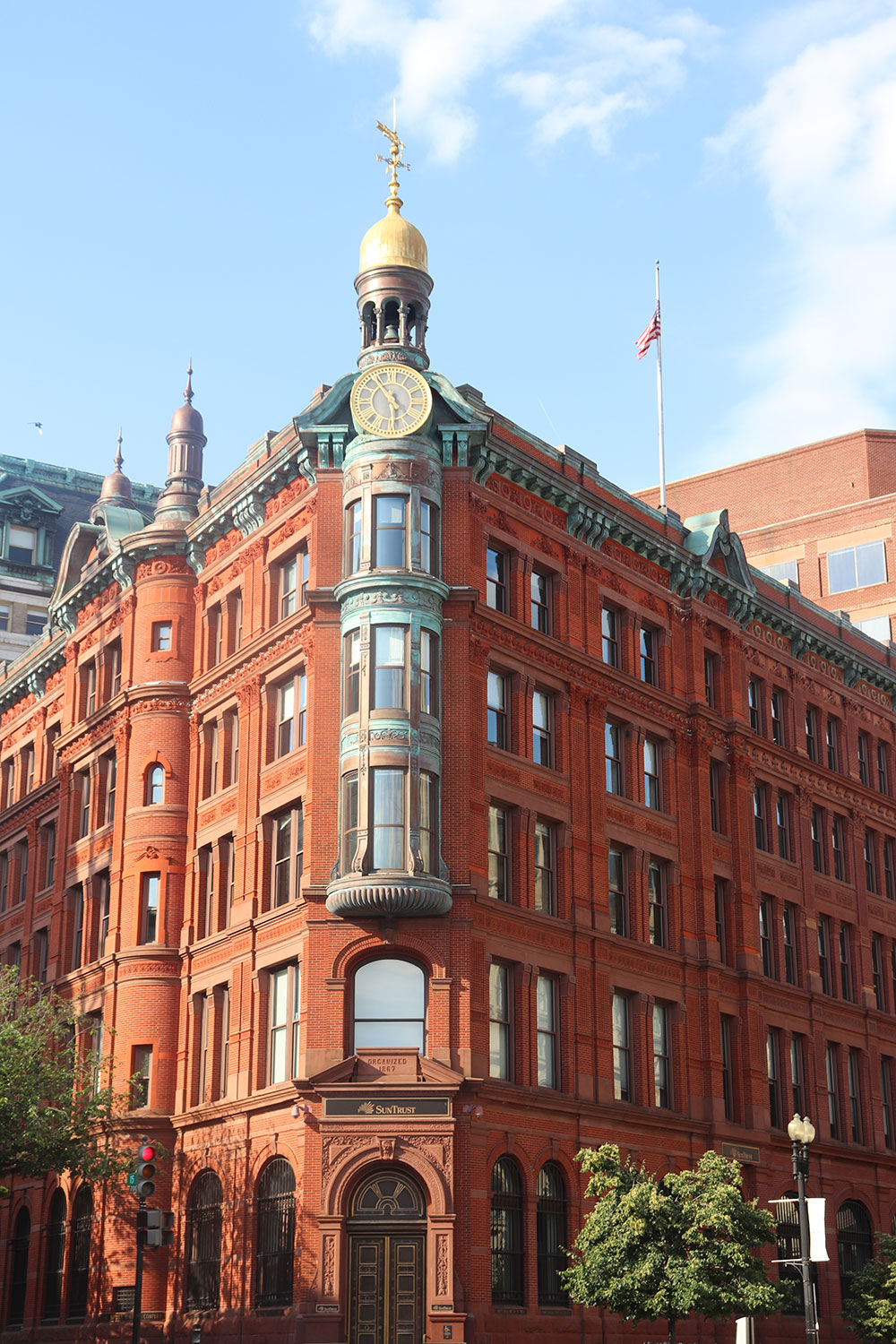 For art, the Smithsonian American Art Museum and National Portrait Gallery (same building) are the best bets for viewing art and learning of American history at the same time. The Presidential Portraits in the NPG are iconic. If you love art, you should also stop by the National Gallery of Art, which has Renaissance to modern European and American art. It's a great museum but for a national gallery, it doesn't have a wide range of art. There are a few other smaller art galleries but I wouldn't prioritise them.
You should also stop by Ford's Theatre (where Abraham Lincoln was shot) because it's downtown and one of the oldest remaining buildings in the area. There's a museum inside if you're interested in Lincoln and the assassination, and you can also head across the street to Petersen House, where Lincoln died. If you're not interested, a stop-by is fine. Lincoln's assassination is one of the most significant events of American history and it happened here.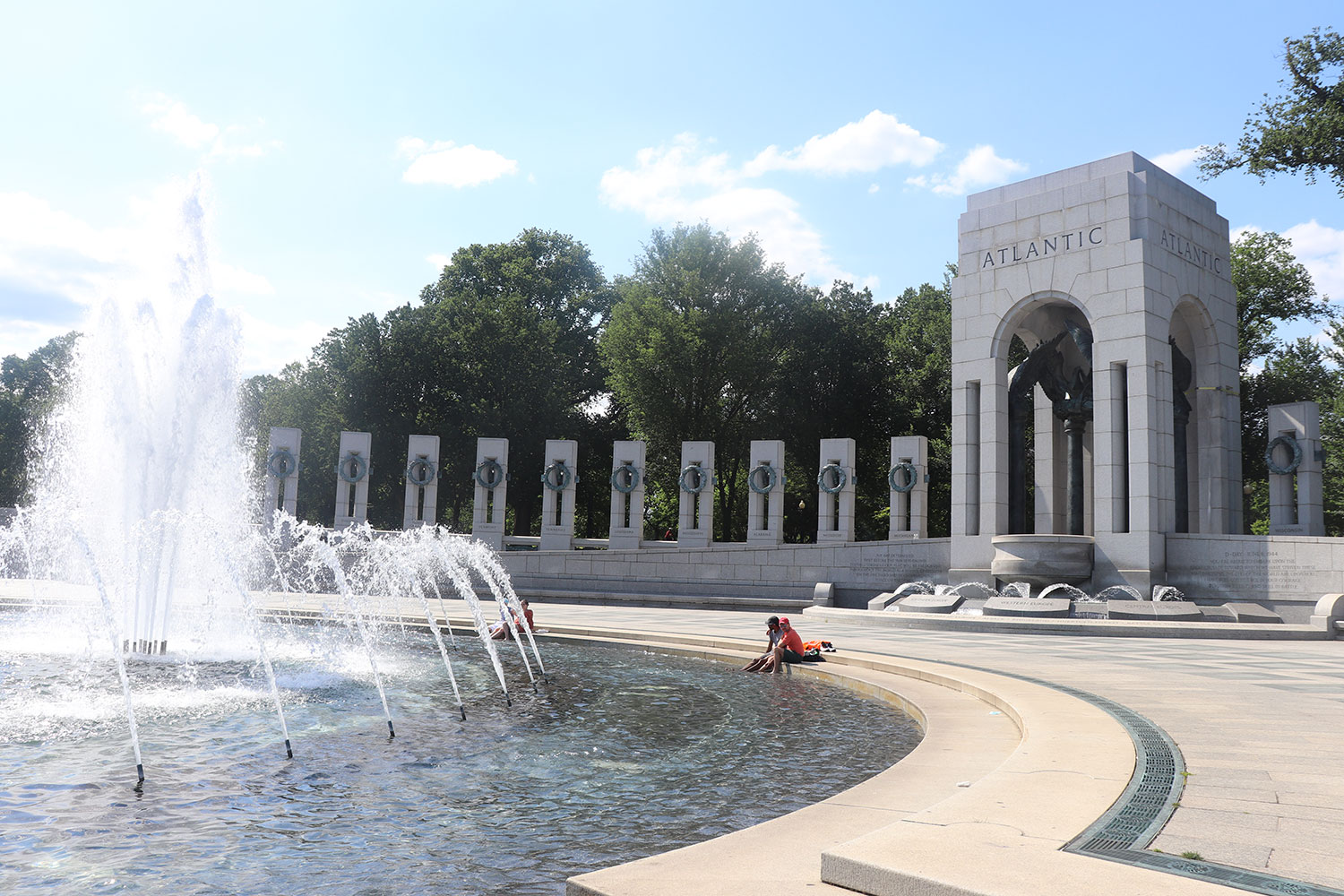 There's not a lot of food around the Mall area so I'd recommend going up to Chinatown or eating at the African-American/American Indian museums. Their food is decent and close.
The above should be enough to fill 4 days easily and I'd definitely recommend more time if you travel at a more leisurely pace. Allow half a day for each museum if you're quicker and one museum a day if you like to stop and read everything. It doesn't sound like a lot but again, these are huge museums. Prioritising what you want to see is key to planning your time in DC.
Can you spend a weekend in DC? Absolutely. I'd pick a walk around the Mall, 2-3 museums and 2-3 areas to explore in the evenings. This will fill 2 full days. It will be quick but you'll get a glimpse of the nation's capitol.
If You Have More Time…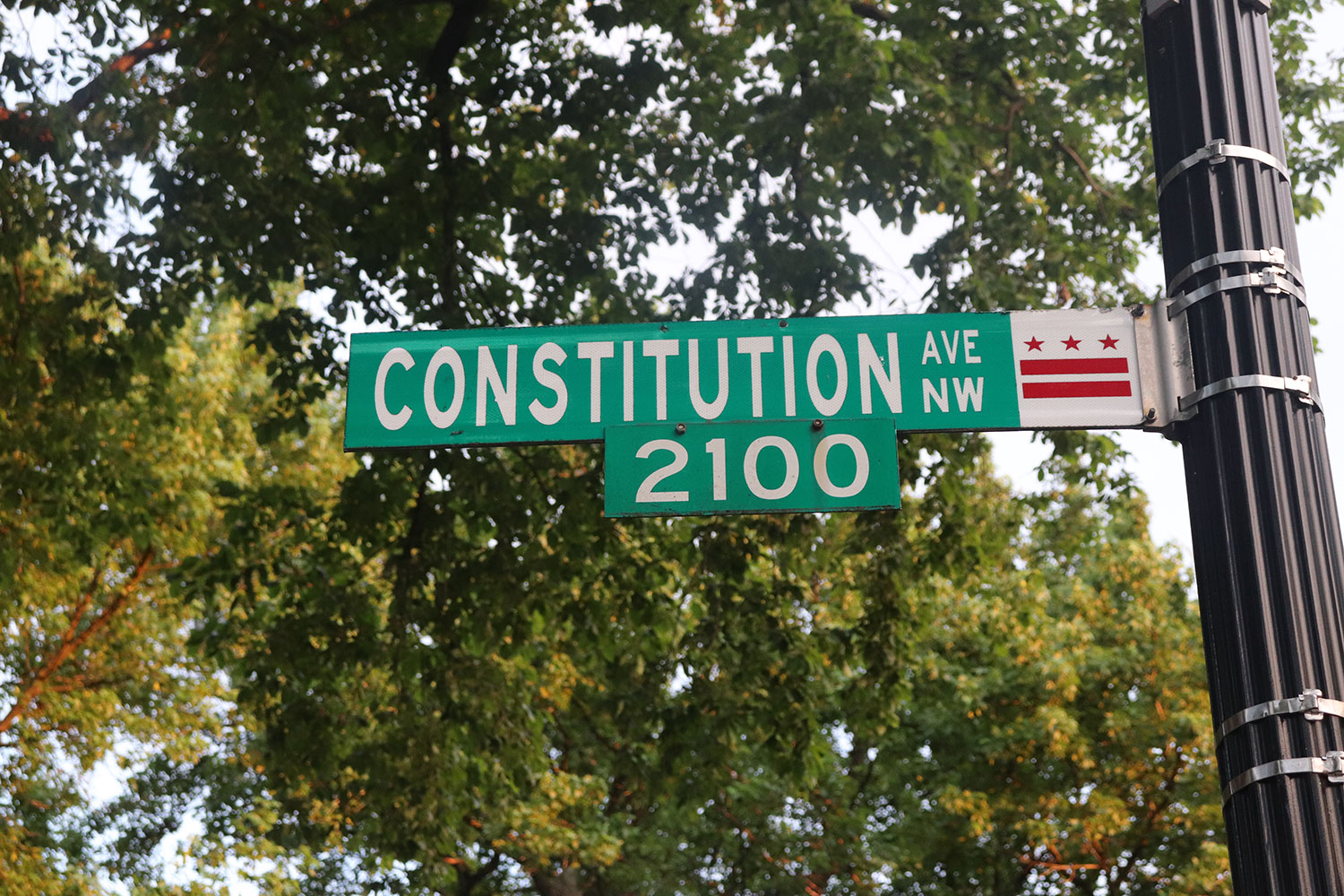 Time is definitely an issue with visiting DC because there's just so much to see!
The National Geographic Museum is a hidden gem that even many locals don't know about. It's an exception to the "paid isn't great" rule. It's exhibition based but their exhibits are incredibly well done and super interesting. For example, I've gotten to see the Terra Cotta Warriors and an interactive Ancient Egypt exhibit here that are some of my favourites ever. If you see an exhibit you like, it's probably worth it to visit.
The United States Holocaust Memorial Museum is also a fantastic place to visit if you're interested in the events of World War II. The Renwick Gallery is quite popular but a bit small.
Embassy Row is also a place to explore, even after the embassies are closed. You generally can't just walk into an embassy but you can admire the range of architecture from the outside. Insider tip: embassies are always throwing ticket-required events, so check out their websites before going to see if there's something to do! Events range from free to hundreds of dollars.
If you venture out from the city centre, you can see the National Cathedral and the National Shrine of the Immaculate Conception, both beautiful and unique pieces of religious architecture. The National Cathedral and the surrounding area is one of my favourite spots in DC – absolutely serene and gorgeous. Arlington National Cemetery is also a popular trip because of the famous graves.
Are you interested in the Lincoln assassination? My family are experts on one of America's most altering events. Please email me or DM me on Twitter for niche recommendations. Blog post coming in the future.
All of the above are my personal recommendations with consideration for what I know is popular. Definitely plan out what you want to do in advance so you can figure out roughly how much time to spend in DC.
Washington, DC Events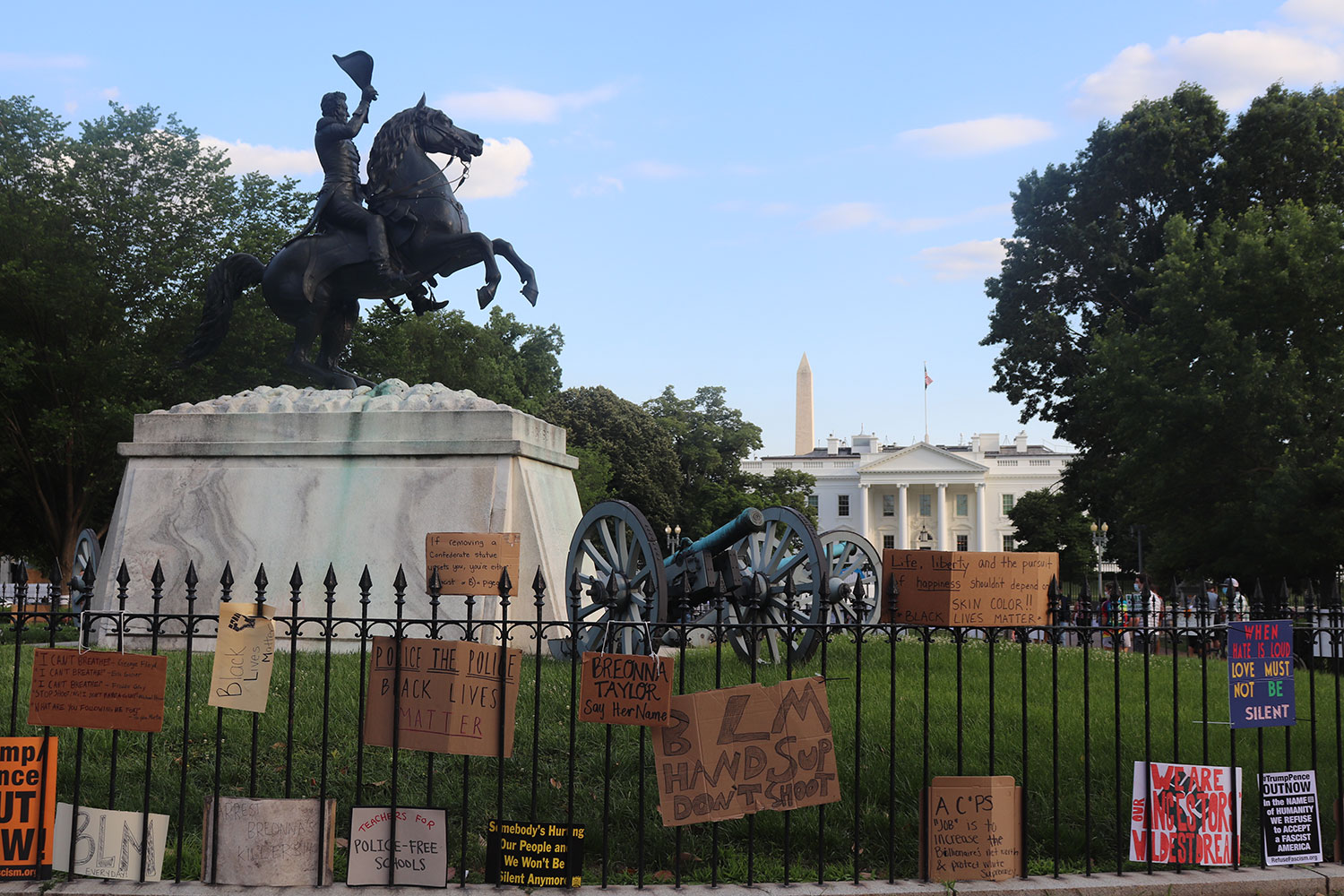 Of course, protests are popular Washington, DC events. Grab a cardboard sign and join in history! (Please don't leave your sign on the ground when you're done.)
As I mentioned, the embassies are constantly having events. It's a great way to immerse yourself in your home or other cultures and it's so specific to DC.
Profs and Pints is another local and personal favourite. You grab a beer and listen to an expert talk about a topic like the economy or witchcraft or Black history. They hold these lectures all the time on week days and weekends.
Museums also hold events all the time, so check their calendars to see what's happening. Notably, the Smithsonian has film nights.
The Kennedy Centre has amazing performances and also holds weekly free performances at their Millennium Stage. If you like theatre, the Shakespeare Theatre Company is renowned and does Shakespeare and non-Shakespeare plays.
SPRING – If you happen to be in town, the Cherry Blossom Festival can get really crowded but there's cherry blossoms everywhere! It's quite beautiful. There's also a Japanese Street Festival around the same time.
SUMMER – Capital Pride is a huge part of modern DC culture and occurs in June.
SUMMER – Historic Congressional Cemetery holds graveyard movie nights that usually feature classic films like All About Eve and North by Northwest. One of my favourite parts of the summer!
FALL – One of my favourite DC things to do in autumn is to walk around Georgetown. The rich people decorate their houses for Halloween and it's fun to see all the decorations.
WINTER – The lighting of the National Christmas Tree is a popular highlight in winter. It's so nice to see the tree and the Mall area around Christmastime.
Where should I eat in DC?
There are so many restaurants in DC and a lot of them are expensive (keep that in mind). So I haven't been to even half or a quarter of places to eat. You will find the best food in Adams Morgan, known for its international fare, and DuPont Circle, along with Georgetown. Chinatown has some good food which is not limited to Chinese, and can be a bit cheaper. Capitol Hill places can be a bit cheaper, as well.
Of course, an iconic place to eat is Ben's Chili Bowl, which does have vegetarian chili. Everyone recommends Founding Farmers for some reason, but I've been there several times and it's just so mediocre. You'll need a reservation several weeks in advance anyway so I'd go somewhere else. Another DC staple is Busboys and Poets which is one of my favourite restaurants. You'll probably need a reservation for them too but they do have multiple locations around the area.
I asked what my friends' favourite restaurants in DC were and this is the list I got:
What's also fun is the restaurant Wok n Roll, which has decent food and I've yet to try their karaoke. The Lincoln assassination was planned here.
At the end of the day, you can find great food around DC. Most of it will be in the $15-20 range per meal sans tax, drinks, and appetizers, and tax is 10% on dining. It will come to a lot of money so be prepared for that.
Washington, DC Nightlife
Disclaimer: I'm not a huge nightlife person. Some of my favourite places to hang out are Church Hall and Penn Social, both bars with games. Church Hall has card games and Penn Social is like an adult Chuck E Cheese. There's also the Black Cat, an alternative club. Because it's alternative (goth, punk, 80s, etc), it's a lot less crowded. I also go to shows at 9:30 Club, which isn't a club but a concert venue.
I've never been to Decades, which is a nightclub with decade-themed rooms (90s, 80s, etc). However I'd love to go one day.
Be sure to bring your ID! Other cities may not card people but DC clubs will card even the elderly.
Where should I stay in Washington, DC?
I definitely recommend staying near a metro station. Some popular areas with nightlife are Adams Morgan, U St, DuPont Circle, Chinatown and Georgetown. Some more city places that are a bit less wild are Capitol Hill, Woodley Park and Southwest Waterfront. For escaping the city within district lines, some of my favourite places are Spring Town, Foxhall, Cathedral Heights and Cleveland Park. These places are more accessible by bus than metro.
If I had to stay anywhere in DC, it would be Chinatown because it's close to the museums and main sites of DC but a more local area. There's also a metro station with a few color lines to get on.
Staying outside the city, a lot of people flock to the National Harbor, which is a very new complex. Everything is overpriced and closes early, and you can't even view DC from the harbor, so I have no idea why it's popular. Alexandria is so much cuter and more accessible. I'd much rather stay there. Places near the Bethesda Metro and Pentagon City Metro are also more bustling and might be a bit cheaper.
Getting Around Washington, DC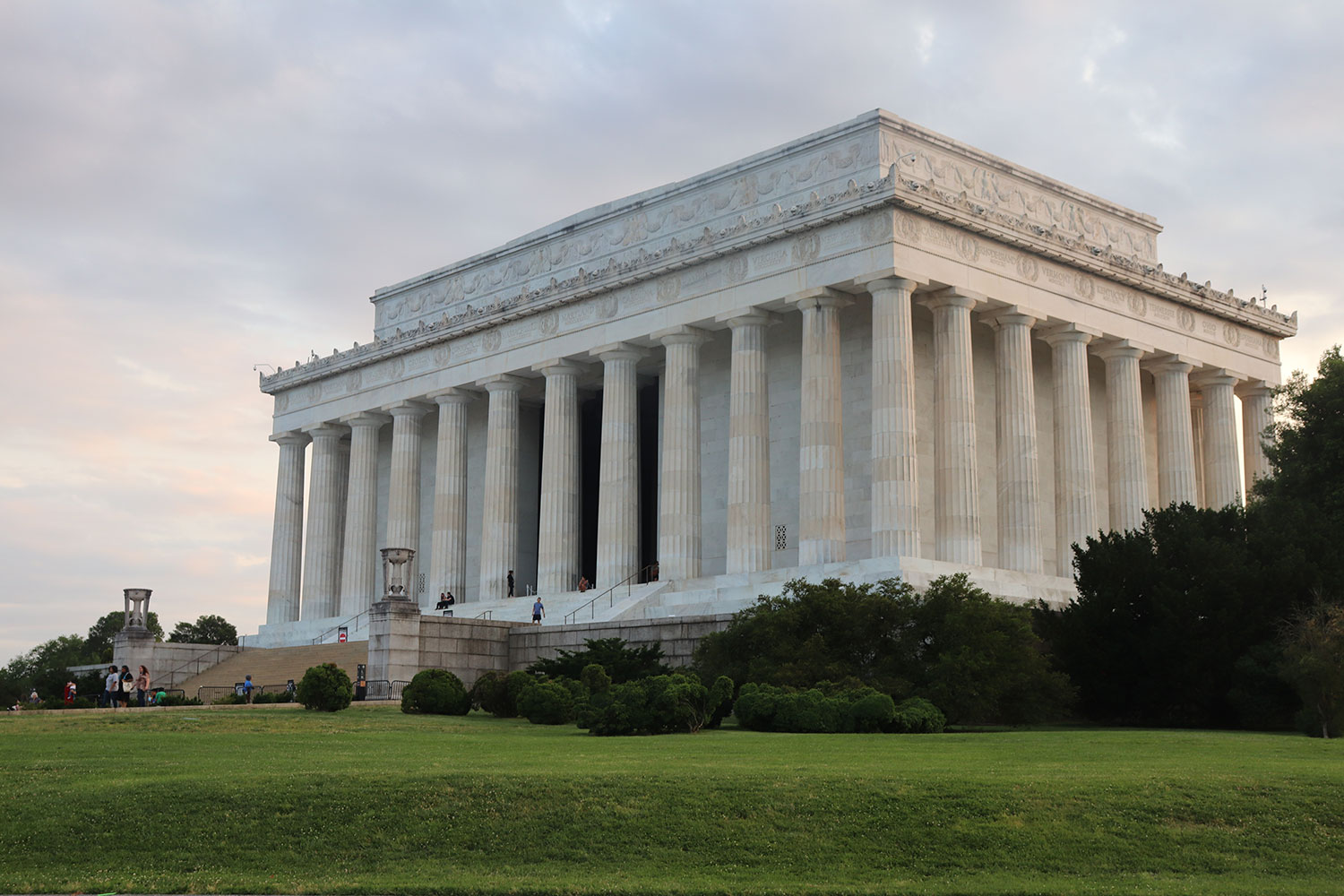 Though it may not survive the coronavirus pandemic, DC has a metro system that works fairly well. Expect a lot of delays but you can definitely use the metro trains to get around the city and out into the suburbs. A lot of people here use Uber and other ride-sharing apps but I advise against it since that whole phenomenon has congested the city to unbearable degrees. DC has a public transit system so unless it's urgent, please use it. You can also accumulate complaints about the DC metro like a true DC local!
DC is also a very walkable city and you should expect to do some walking. A lot of people use bikes to get around the city and there is a bikeshare program that's quite popular. Please be mindful to use the roads and, if applicable, bike lanes. A lot of tourists use the sidewalks for biking, which is actually not what you're supposed to do here. Since there are a lot of people walking around, it's probably not efficient anyways, and if I hear another biker yelling at me to get out of the way on the sidewalk (which I said, is not the law here), I am going to lose it! Don't be that person.
I highly advise against driving in DC since it's so congested (again, ride-sharing) and parking is expensive and sparse. If you're driving to DC or plan to rent a car to explore the greater area, I'd advise getting a hotel with a parking garage and leaving your car there to explore DC city.
In short, the transit infrastructure is not great here, so I'd highly advise using the metro and walking to get around. DC is a small city and you get to see a lot by walking anyway.
Is Washington, DC Safe?
For the most part, yes. Southeast DC beyond Capitol Hill is known for being a lot sketchier and I can confirm that (I grew up there). I've lived in the area for my entire life and I haven't had any issues outside of Southeast. As always, be careful but don't stress about safety because you probably won't be bothered.
When to Visit Washington, DC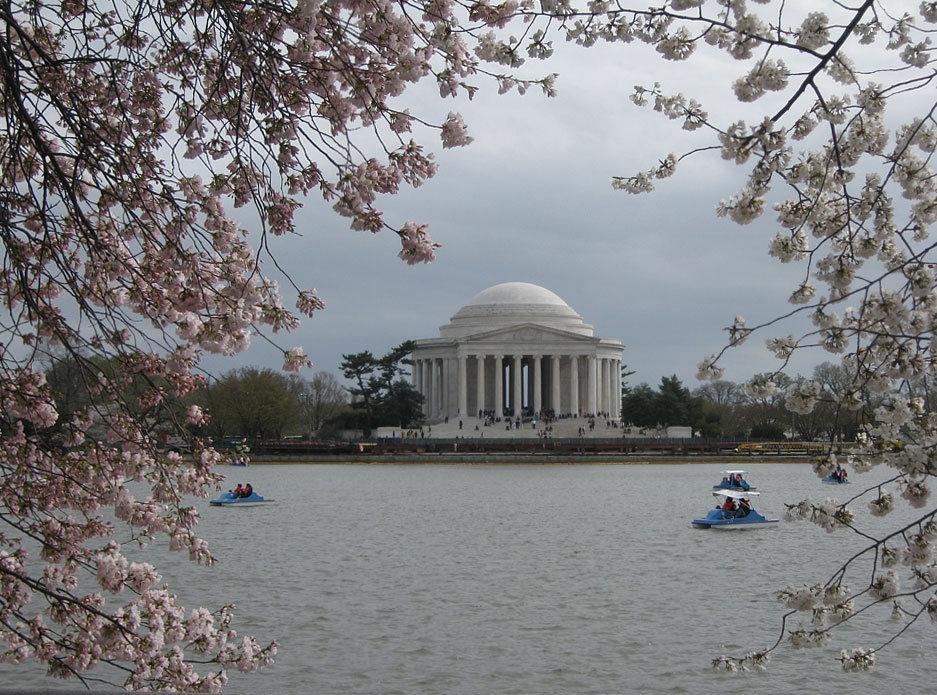 The weather here can be frustratingly unpredictable. Early spring and fall are probably the best times to visit in terms of weather, and festivals are usually held between these times. My words of advice are:
Bring layers because one day can be really hot and the next really cold. We've had 80 degree days here and have had snow the next day.
Don't plan around the cherry blossoms because they rarely bloom when they're expected to. I feel sorry for the tourists who come every year during cherry blossom weeks and miss the cherry blossoms, so just don't have your trip revolve around them.
Avoid the summer unless you don't mind really hot and humid weather. It can get really gross out.
The Best Day Trips from Washington, DC
There's so much to see in DC but if you have some extra time, there's room to venture outside the city lines. I recommend that everyone who can visit Alexandria, Virginia – just a metro ride away from the city (Duke St Station). It is a very large and charming colonial-era town on the waterfront and it is just so beautiful to even walk around. You don't need a whole day but even an evening to explore and get dinner is worth it. My blog post on Alexandria is coming soon.
Another precious small town you can visit is Annapolis, Maryland (blog post coming soon). It's the capitol of Maryland and is a wonderful town on the Chesapeake Bay. There are commuter busses to Annapolis if you're desperate to get there but ultimately, you'll need a car. Parking in Annapolis is not as bad as DC.
I live in Baltimore, Maryland so obviously, I do love this city. If you have kids, it's a great day trip to see the Science Centre, National Aquarium, and Port Discovery. If you love art, the Walters Art Museum is one of the best in the world and it's worth the trip just to see it. My blog post on Baltimore is coming soon, which will outline the best places and things to do in Baltimore. However I'd say you should only do the day trip if there's something specific you'd like to do. There are frequent DC-Baltimore trains and then you can use busses (which are free!) to get around Baltimore. If you want to drive, parking is relatively easy in Bmore. Don't park in the Inner Harbour because it can be super expensive. Little Italy is close and much cheaper.
I wrote a post on easy DC day trips but the above are my top picks.
Did I Miss Anything?
This is all of the advice I can think of to give you for your trip to Washington, DC. Even though it's rapidly changing, DC is a wonderful city to explore. If you have any questions big or small, feel free to ask me in the comments.
I hope you enjoy your trip to Washington, DC!
Pin This for Later
Please note that this post may contain affiliate links. These are at no additional cost to you but I receive a commission if you make a purchase through the link, and the commission helps me run my blog. Thanks for your support!
Tags:
district of columbia
,
north america
,
united states
,
washington
Sharing is Caring
Want to support me?
Buy me a Coffee
1 Comment on "A Lifelong Local's Washington, DC Travel Guide"