The Breathtaking City of Seville – Things to Do & Travel Guide
Originally published on Thursday, January 28, 2021
Barcelona is the most popular tourist destination in Spain, but for my first trip to the Iberian country, I opted to visit Seville. Photos got me excited about the wonderful art and history of Andalusia and its primary city. I have to say that I heard some negative things about Spain but they were all wrong. I had an amazing time in Seville!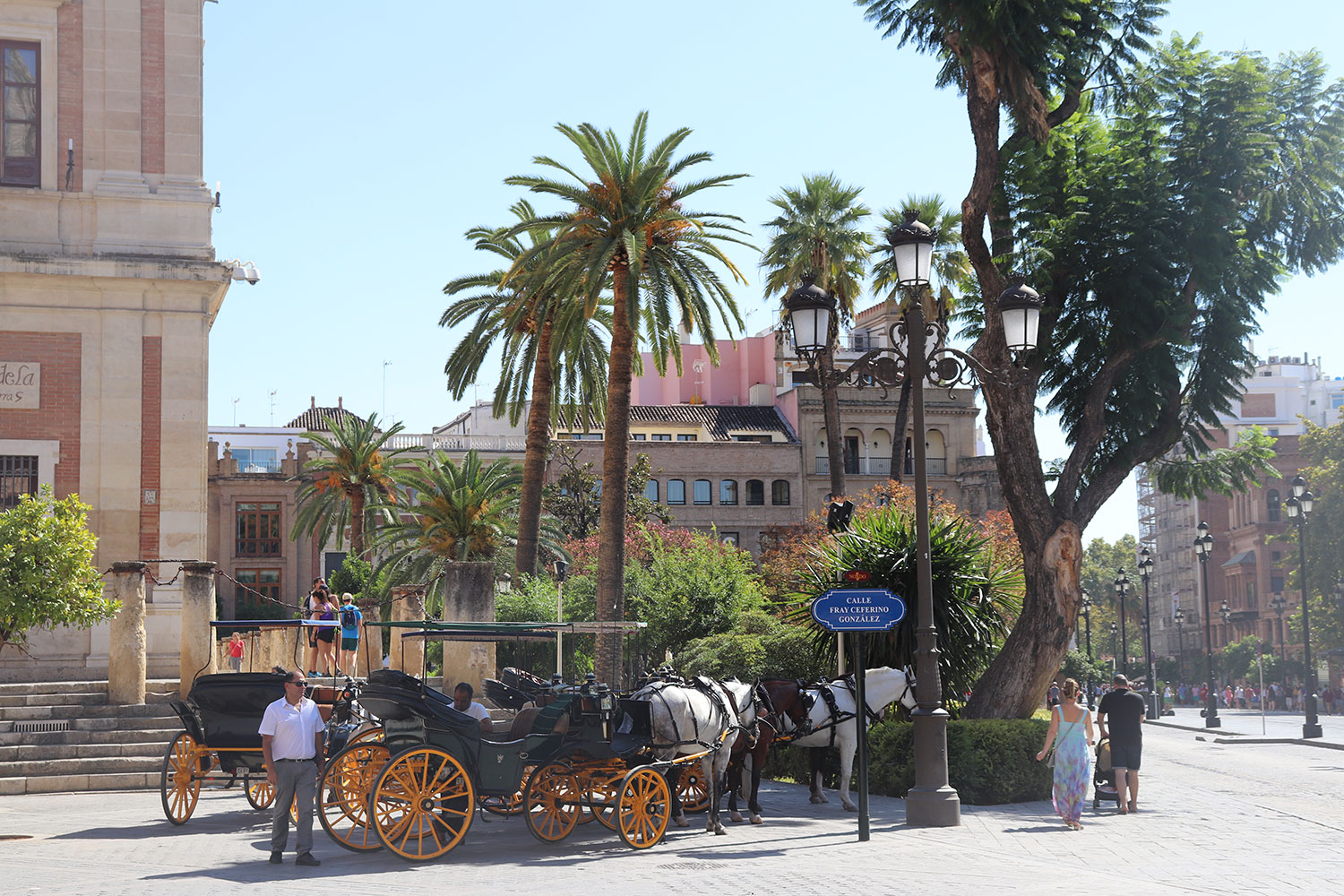 The History of Seville
Like many Spanish cities, Seville started out as a Roman one – called Italica. The area has more ancient origins but a lot of Seville's celebrated history comes from the Roman era onward. However Seville, like its region of Andalusia, is more notable for the Islamic influences in its architecture and history. The Arabs took control in the early 8th century. It even became the capital in 1147, however, this didn't last long. The city was conquered by Ferdinand III in 1248 and converted to Christianity. Muslims still lived in the city under Christian leadership and the blend of styles, called mudejar, also made its mark on the city. The layers of cultural eras are incredibly prevalent in Seville.
More famously, it's from a nearby town of Huelva that Christopher Columbus left to find the "New World." As Seville was an important city for royalty and political figures at this time, the wealth from colonisation made Seville a very rich city. You may have also heard of Velazquez, one of Spain's most famous painters. He was born in Seville. Even though many sites are much older, the 16th century is known as Seville's Golden Age. After that, Spain fell into political conflicts. They did host the 1929 Latin-American Exposition (also referred to as Ibero-American) to help boost the economy, and I'll explain its importance subsequently.
Things to Do in Seville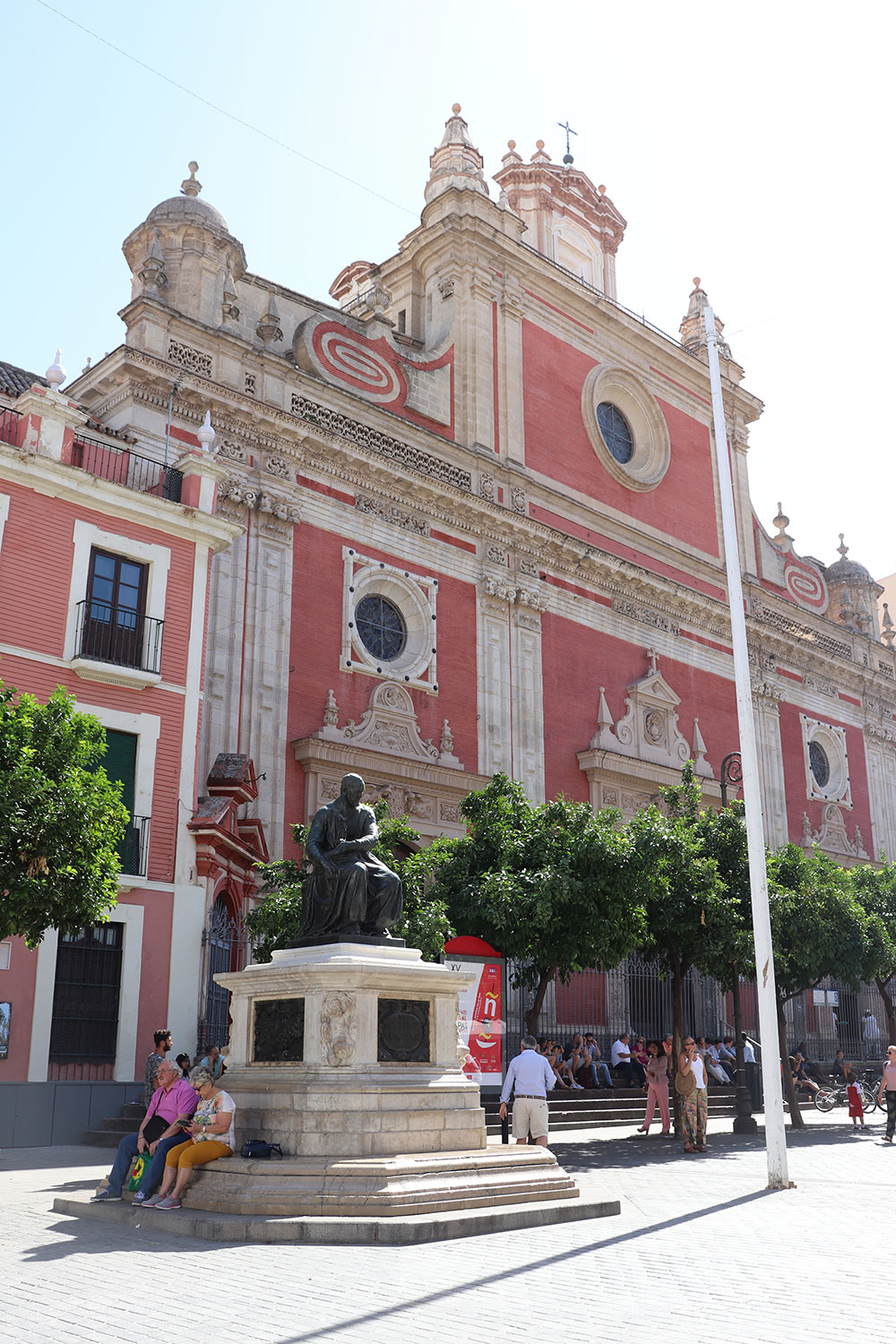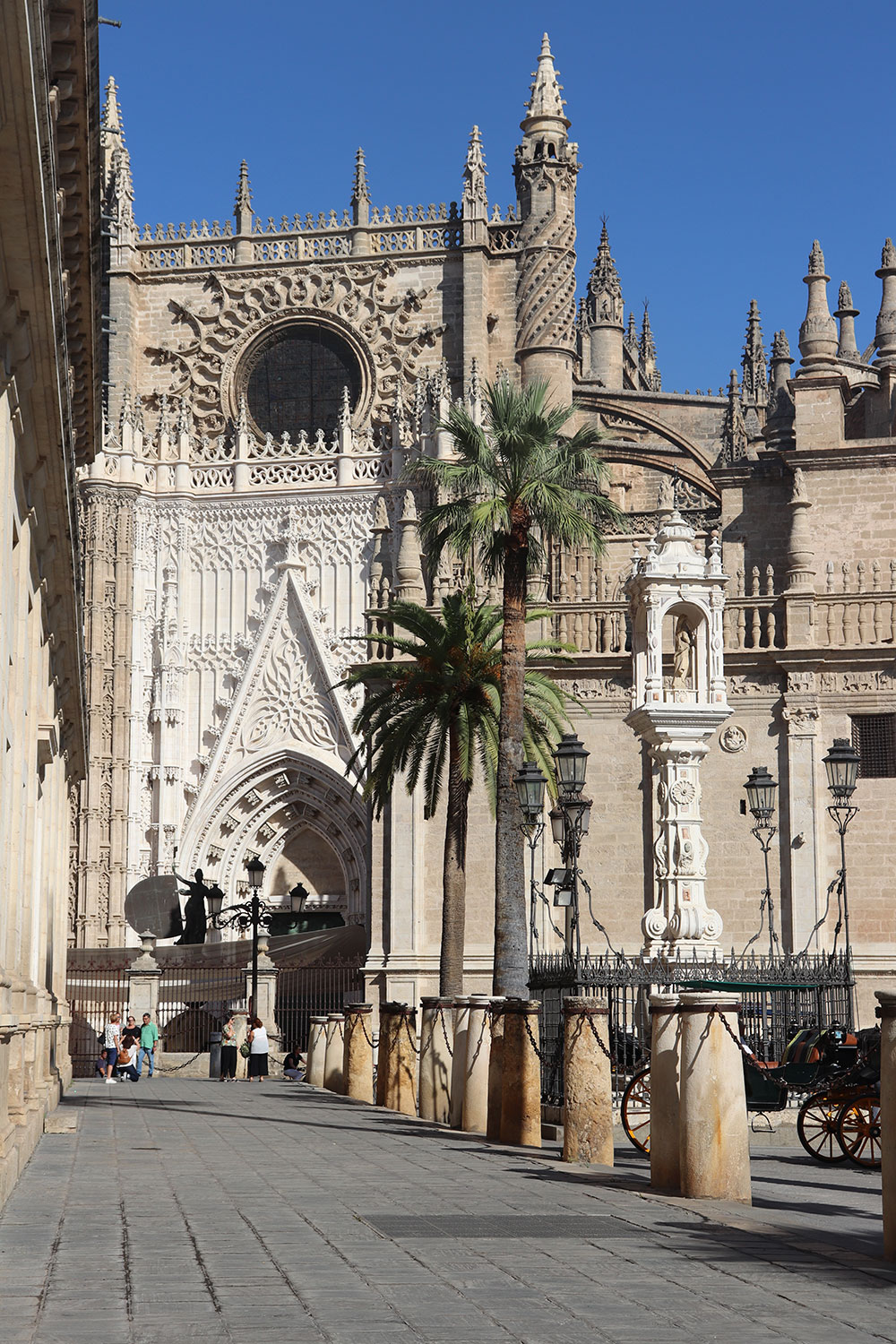 There are so many gems in Seville. Exploring the city's architecture alone can take an entire day just to scratch the surface. The main place you're probably looking to explore is Plaza de Espana, which was built for the 1929 Latin-American Expo. The building looks much older. The place is absolutely huge. Even after looking at photos, I was not prepared for the great scale of this place. It's also incredibly detailed and absolutely beautiful. There are alcoves all along the crescent depicting Spanish cities in tile. The work and artistic craftsmanship that went into it is astonishing. You can spend so much time walking along each alcove, deciding which one is your favourite. Really, you can spend a whole half-day here.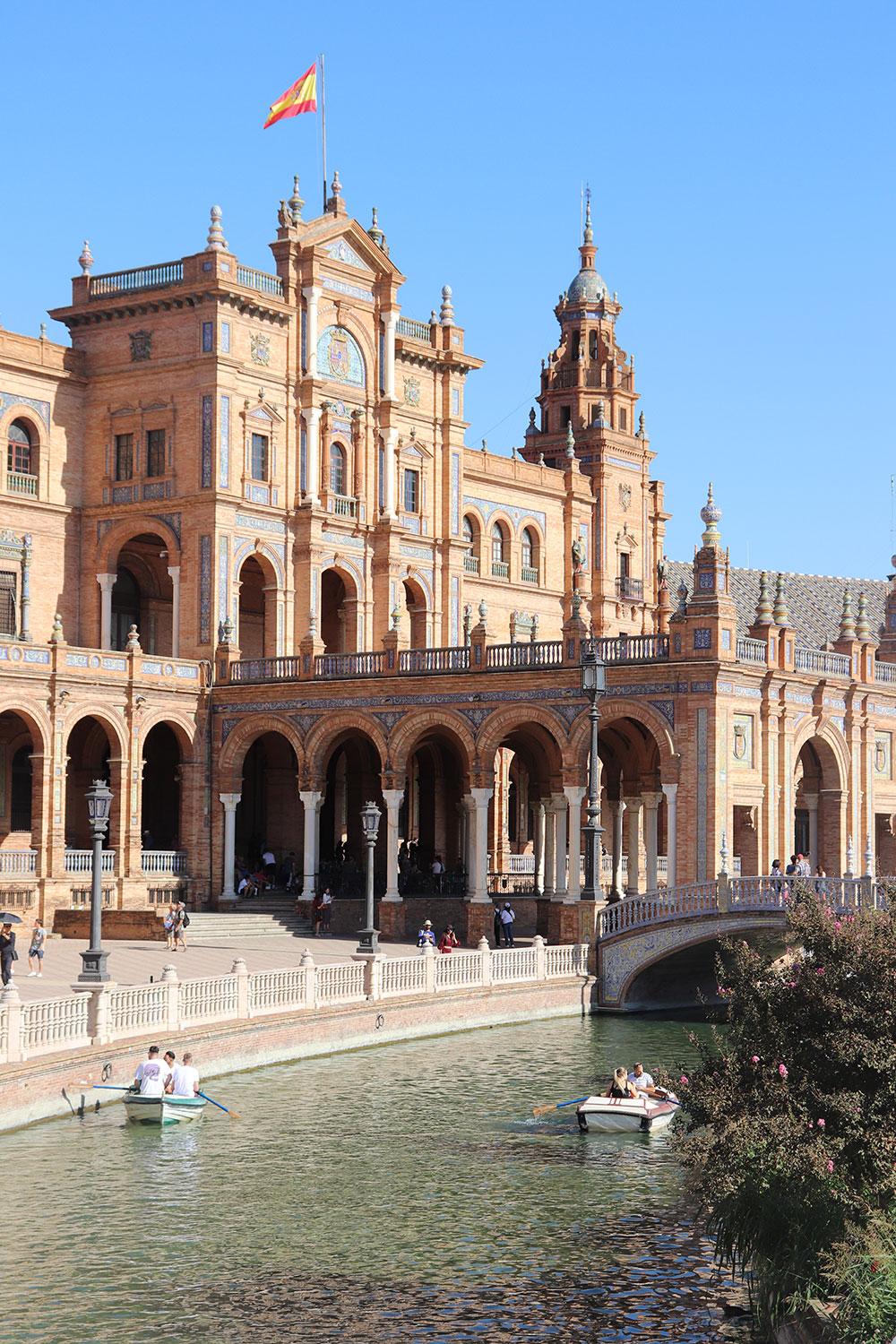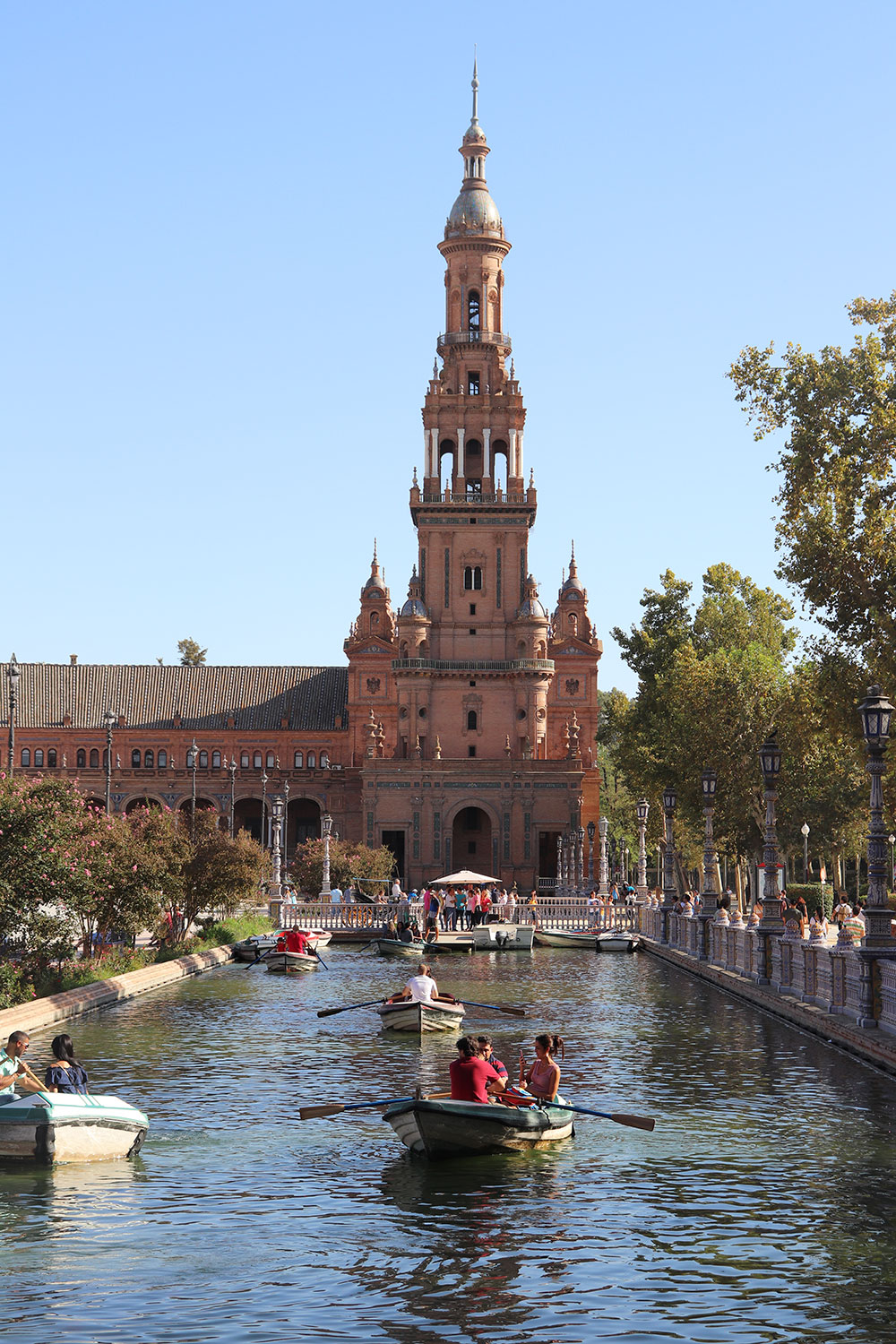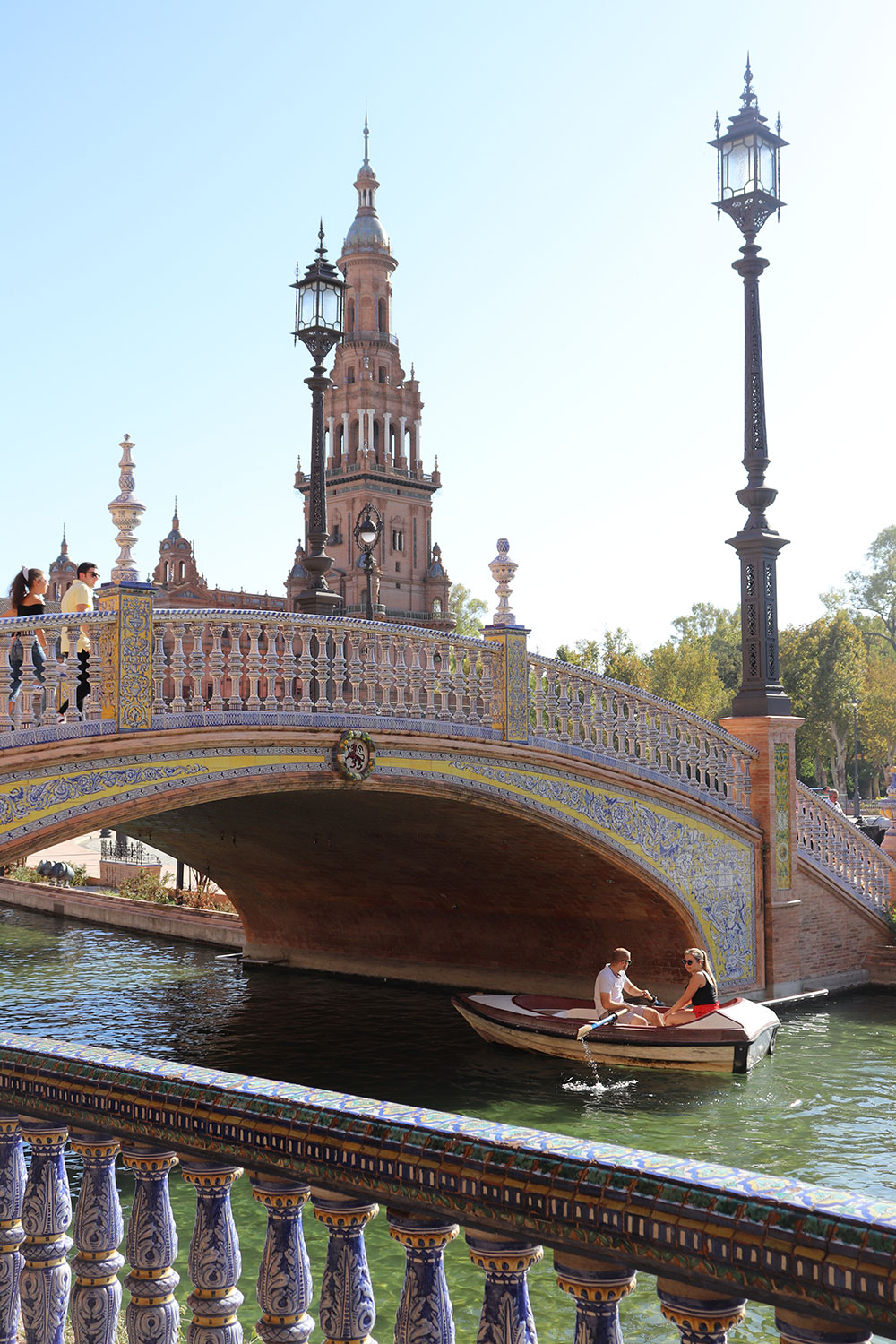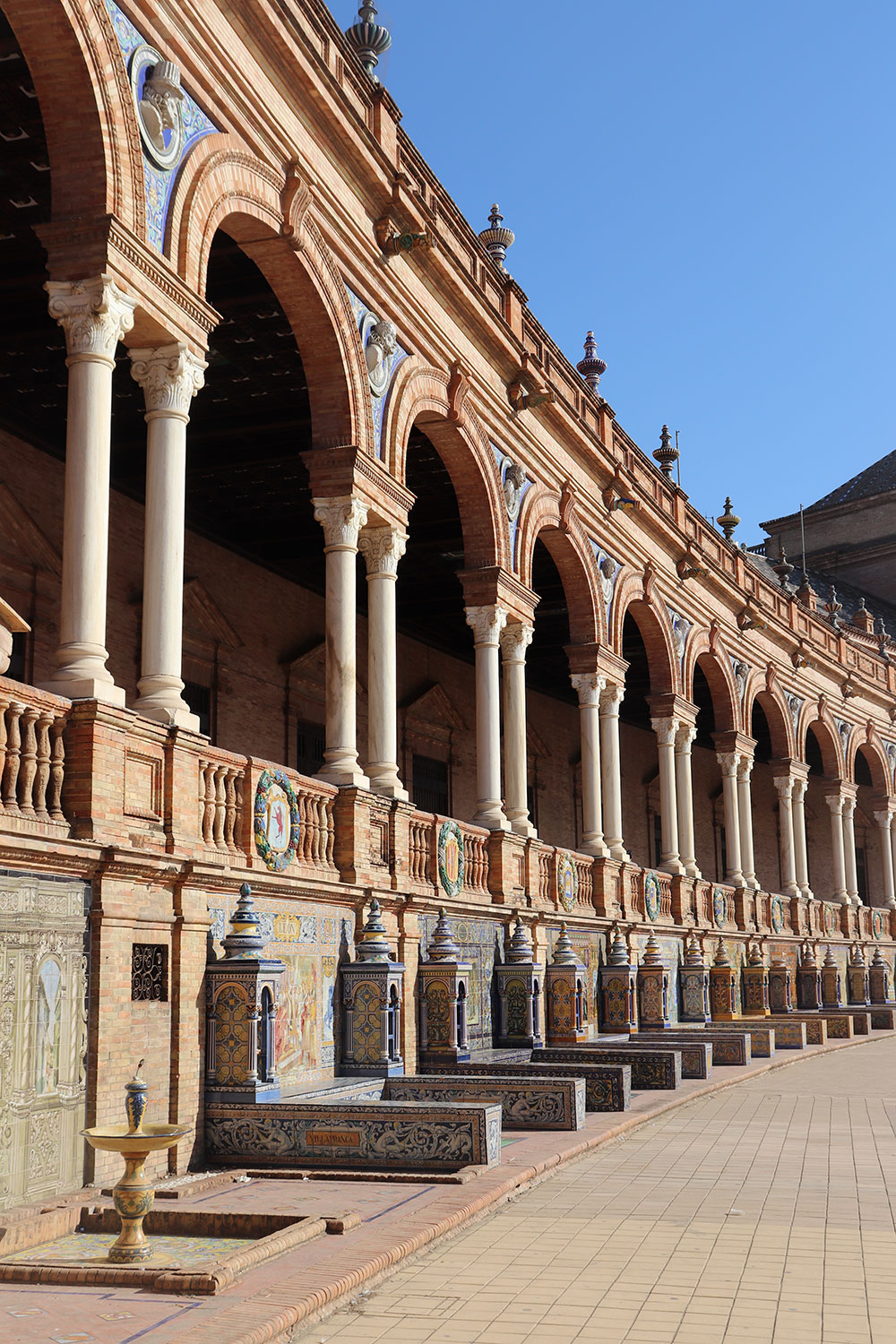 My experience is a lesson in vanity tourism. You'll probably enter the plaza from the west because that's where most of Seville city is. It's packed. When you keep walking east towards the centre and the opposite side of the crescent, crowds diminish. I mean, it was me and a handful of others. People literally just snap a pic for the Gram and leave! But that's good for us who want to explore the building as there aren't many people. Also be sure to go up on the balconies to get some different views of the plaza.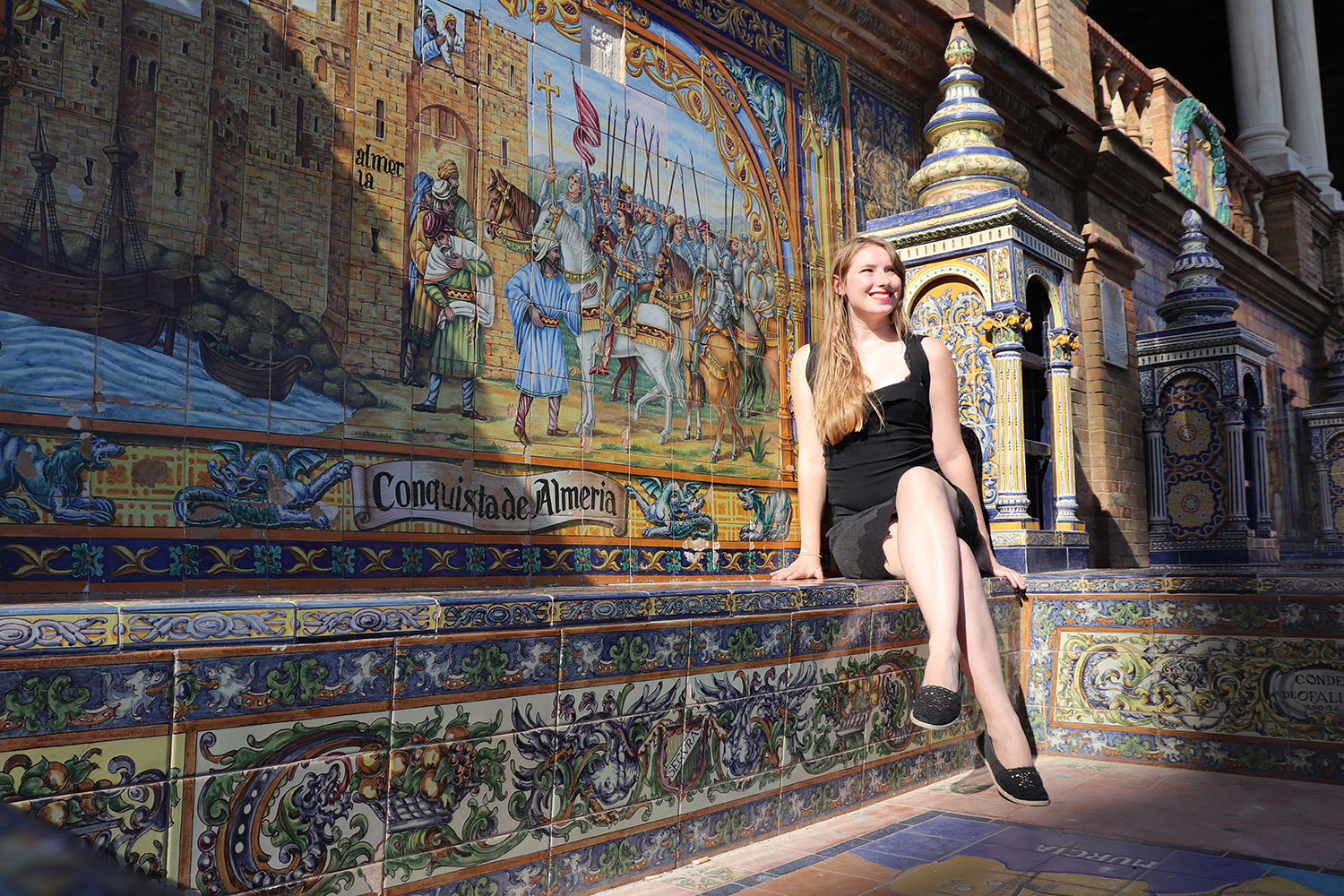 Nearby you can see the Plaza America, which is also beautiful but on a smaller scale. It's here that you can visit the Archaeological Museum and the Museum of Popular Arts and Traditions. You'll pass through Maria Luisa Park to get there, which is a huge park. There are decorative structures located here and there so be sure to look out for those. I can't stress enough how huge this place is, even though it looks so small on a map. I had to catch a bus so I rushed from one end of the park to the other, gave up and called a cab after 45 minutes. It's a big area.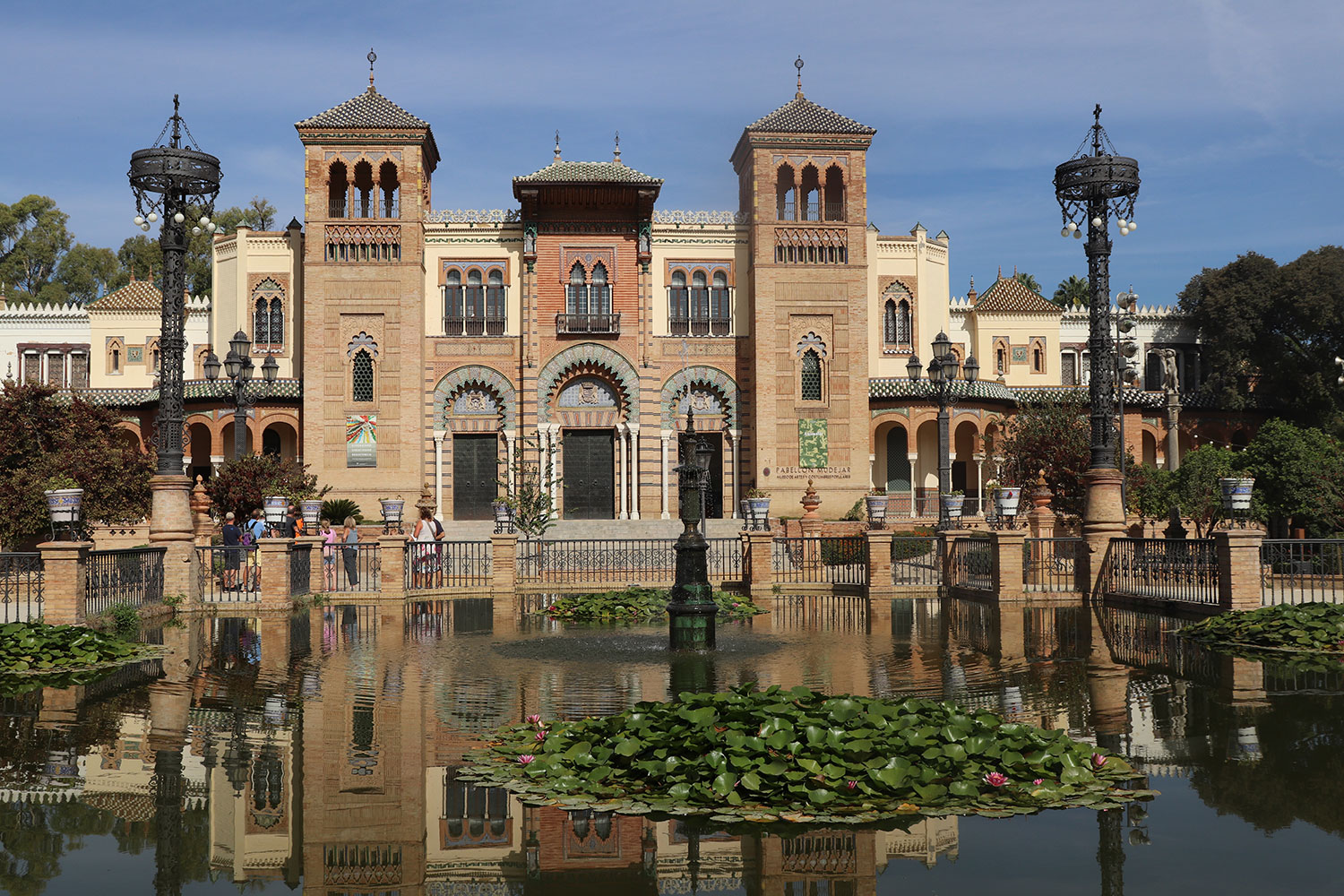 Plaza America
Of course you must also visit the Cathedral of Seville and the tower La Giralda. The cathedral's incredibly ornate with its gothic architecture but the size and grandeur is what blew me away about the cathedral. Christopher Columbus's Tomb is the most famous treasure in the cathedral. If you want views over the city, you can climb to the top of La Giralda. I'd recommend buying tickets online because the line for the cathedral is substantial.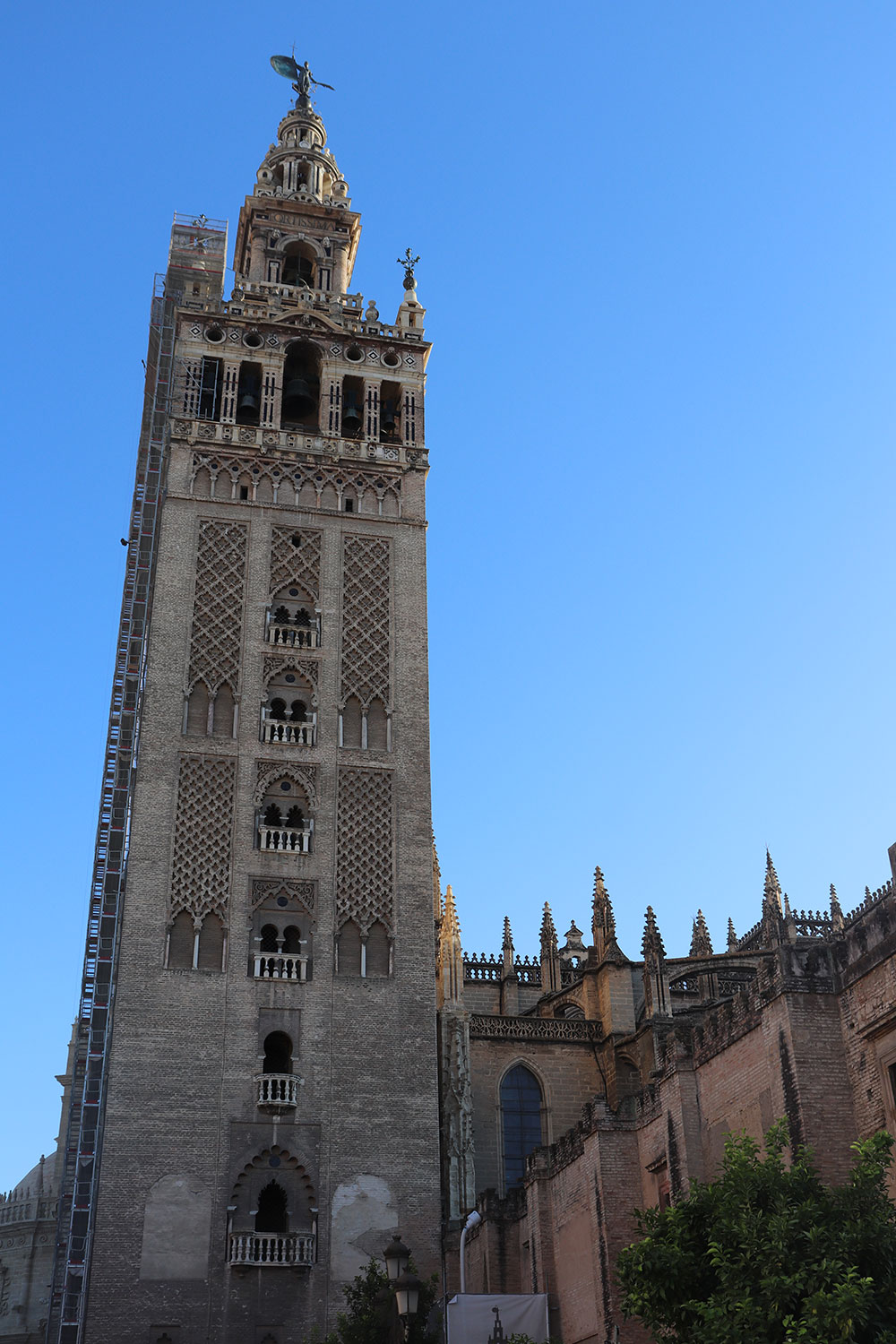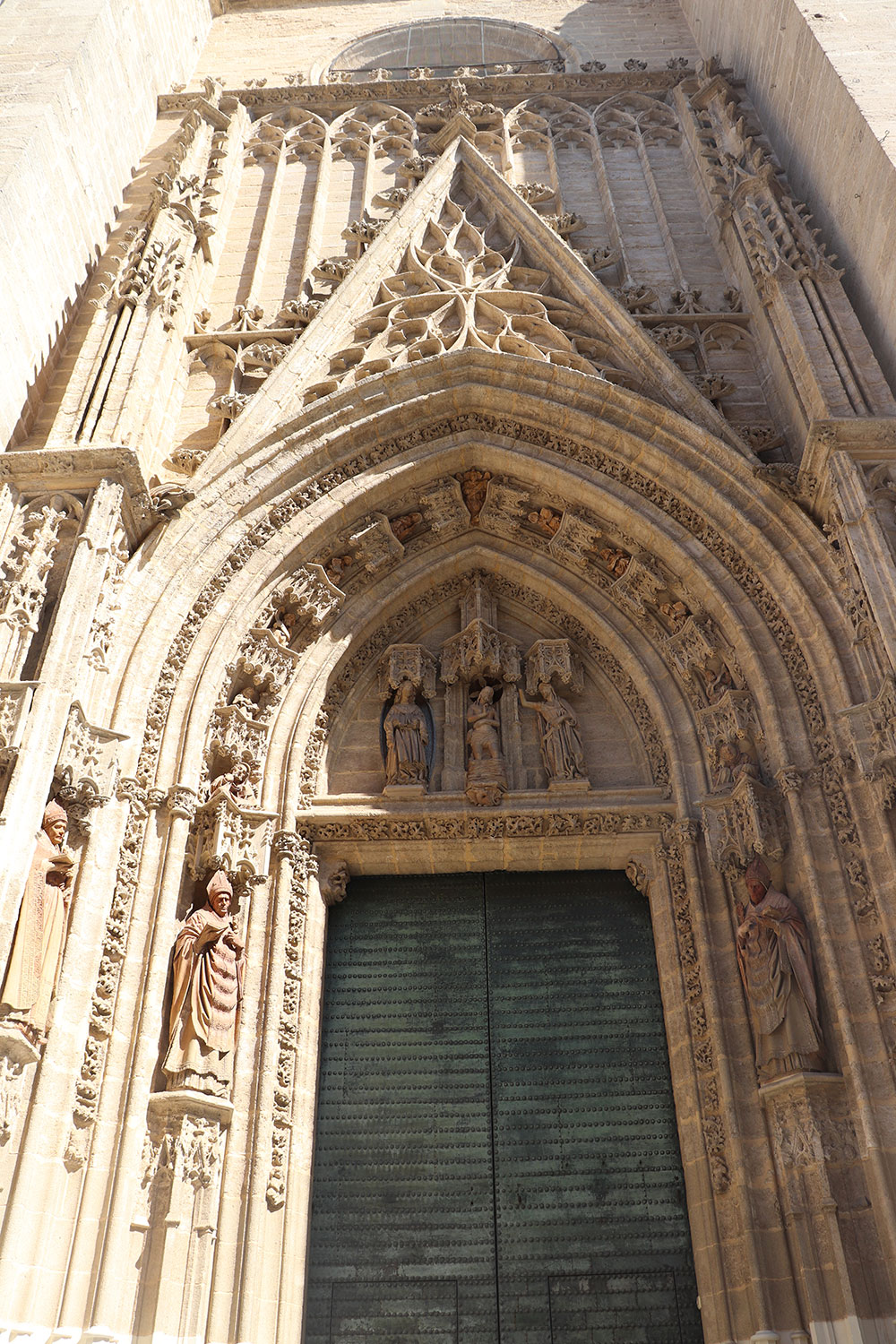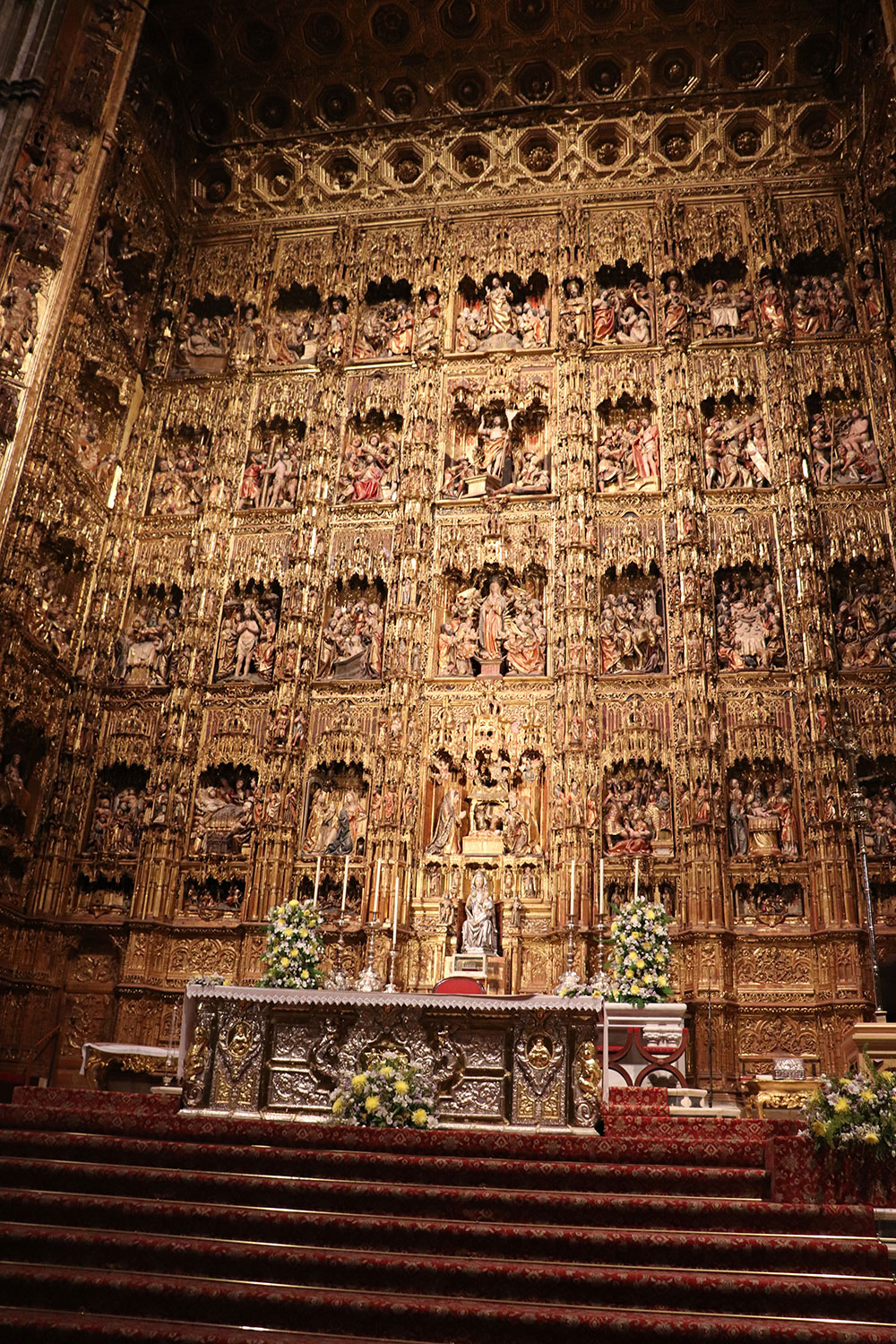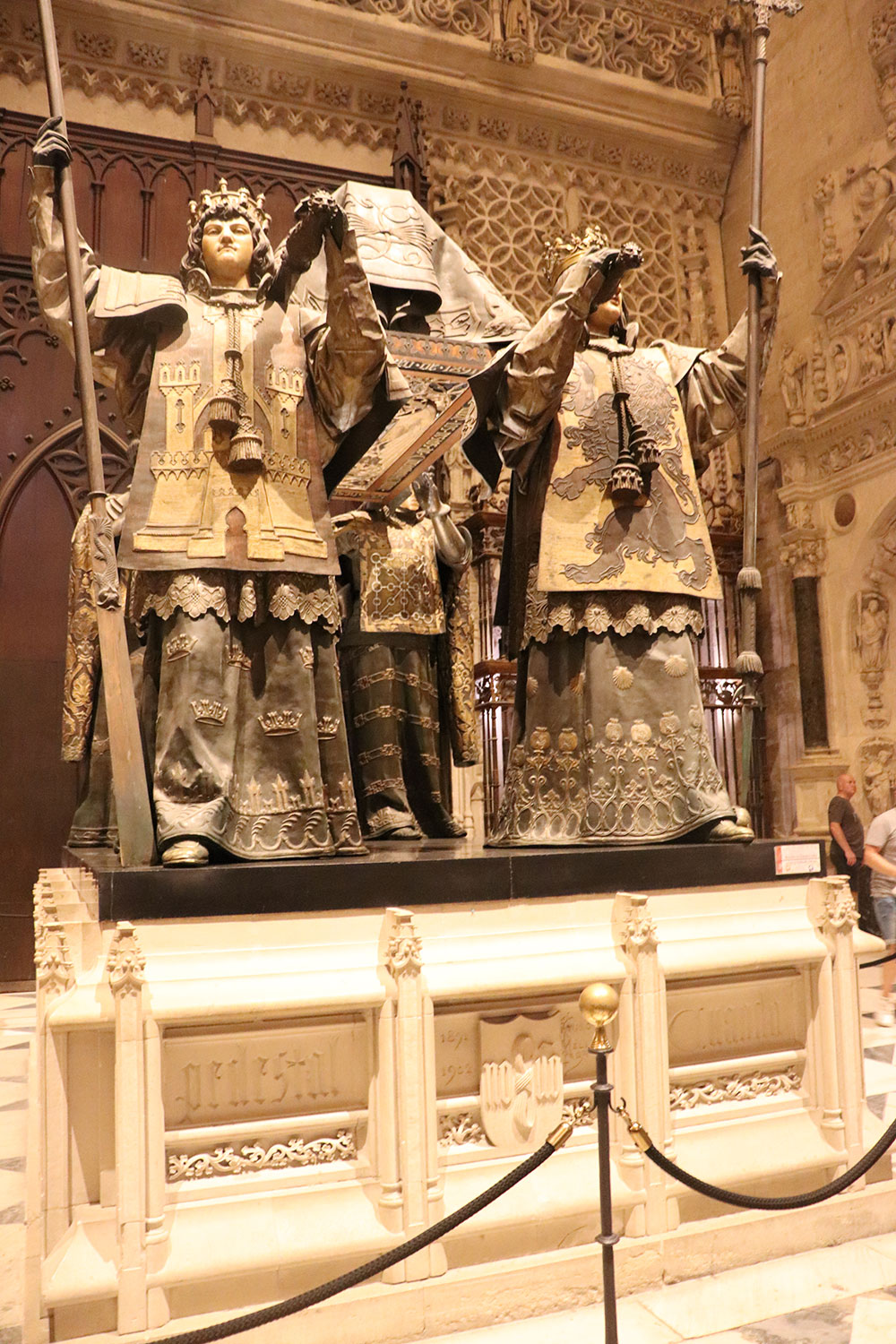 Another must-see in the area is the Real Alcazar, which is the royal palace. It's been altered over the years but has been around for about a millennia. Get your tickets online! I waited about 1-2 hours in the heat during the shoulder season to enter this place. It was worth it but could've been easier. The palace isn't furnished but the architecture has magnificent detail and the gardens are expansive and well catered. There's no route to get through the palace and gardens so make sure to get a map so you don't miss an inch of this exquisite masterpiece.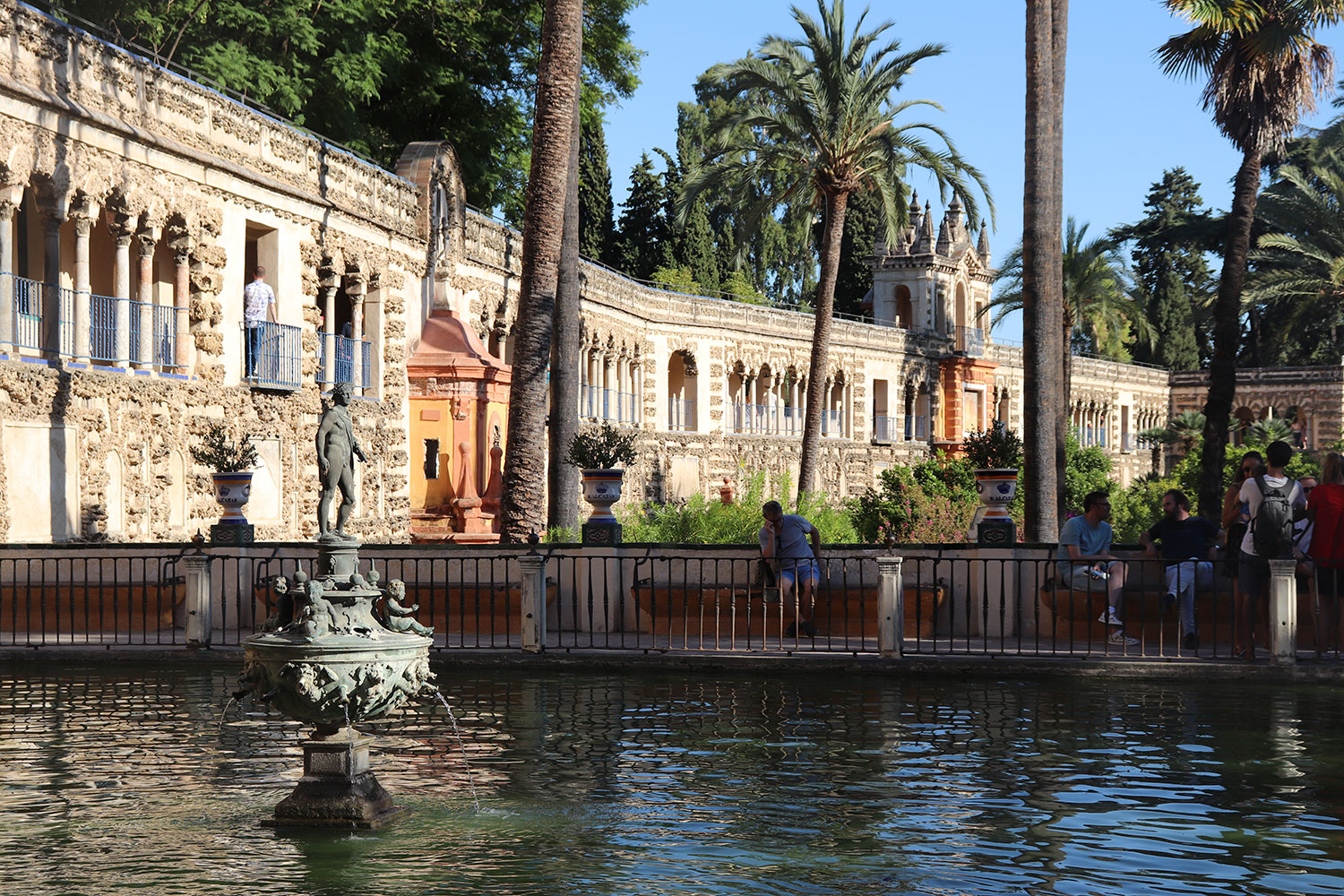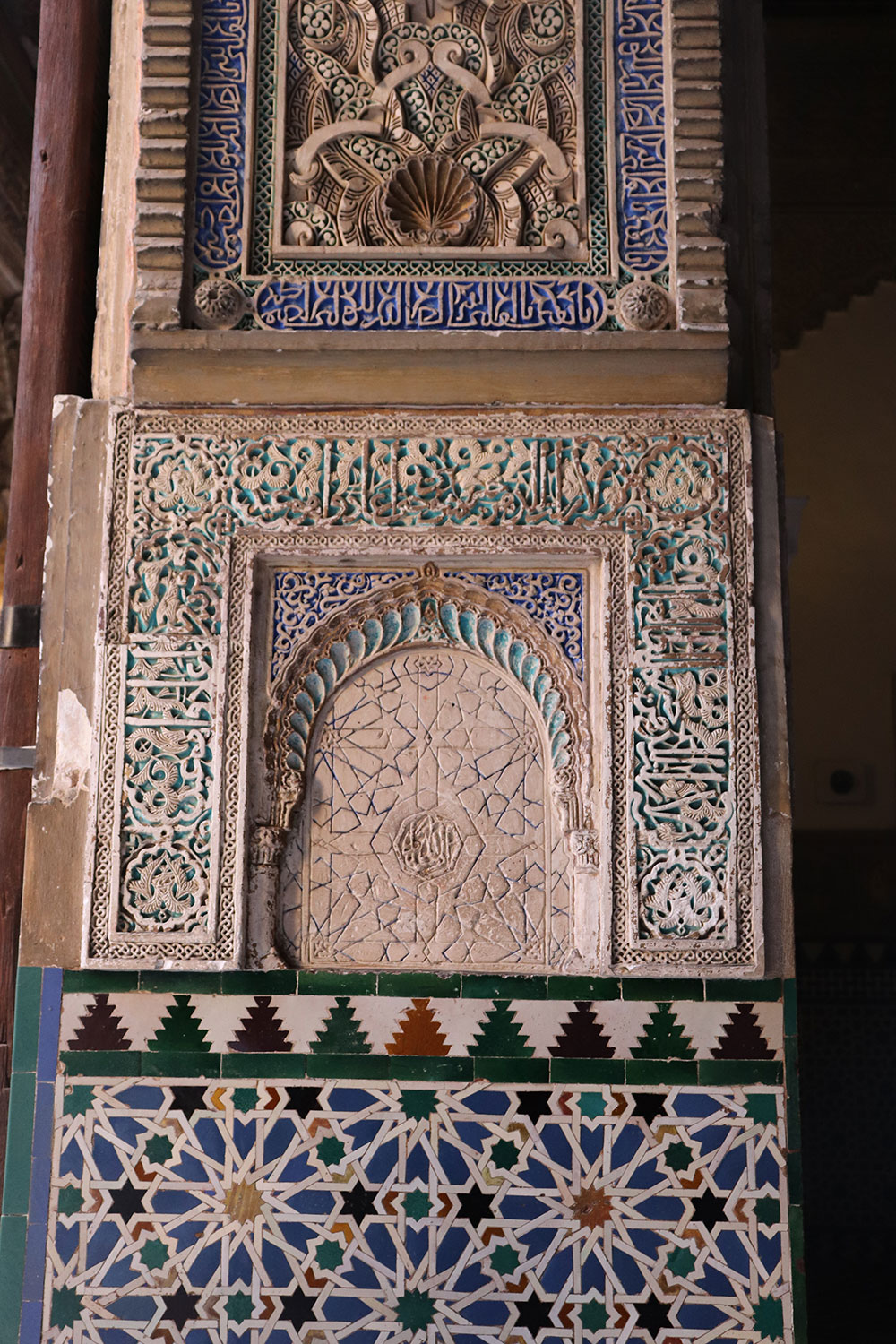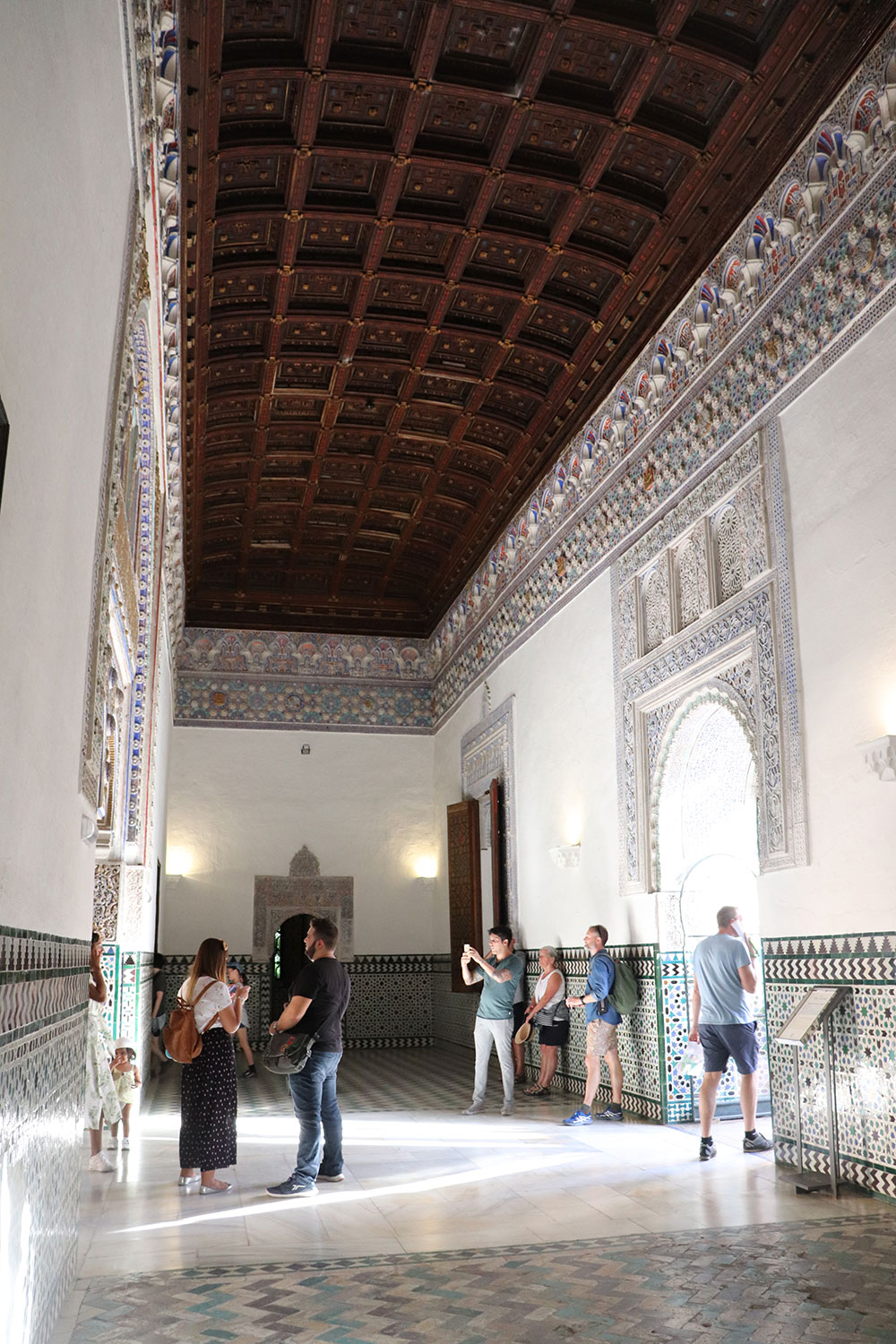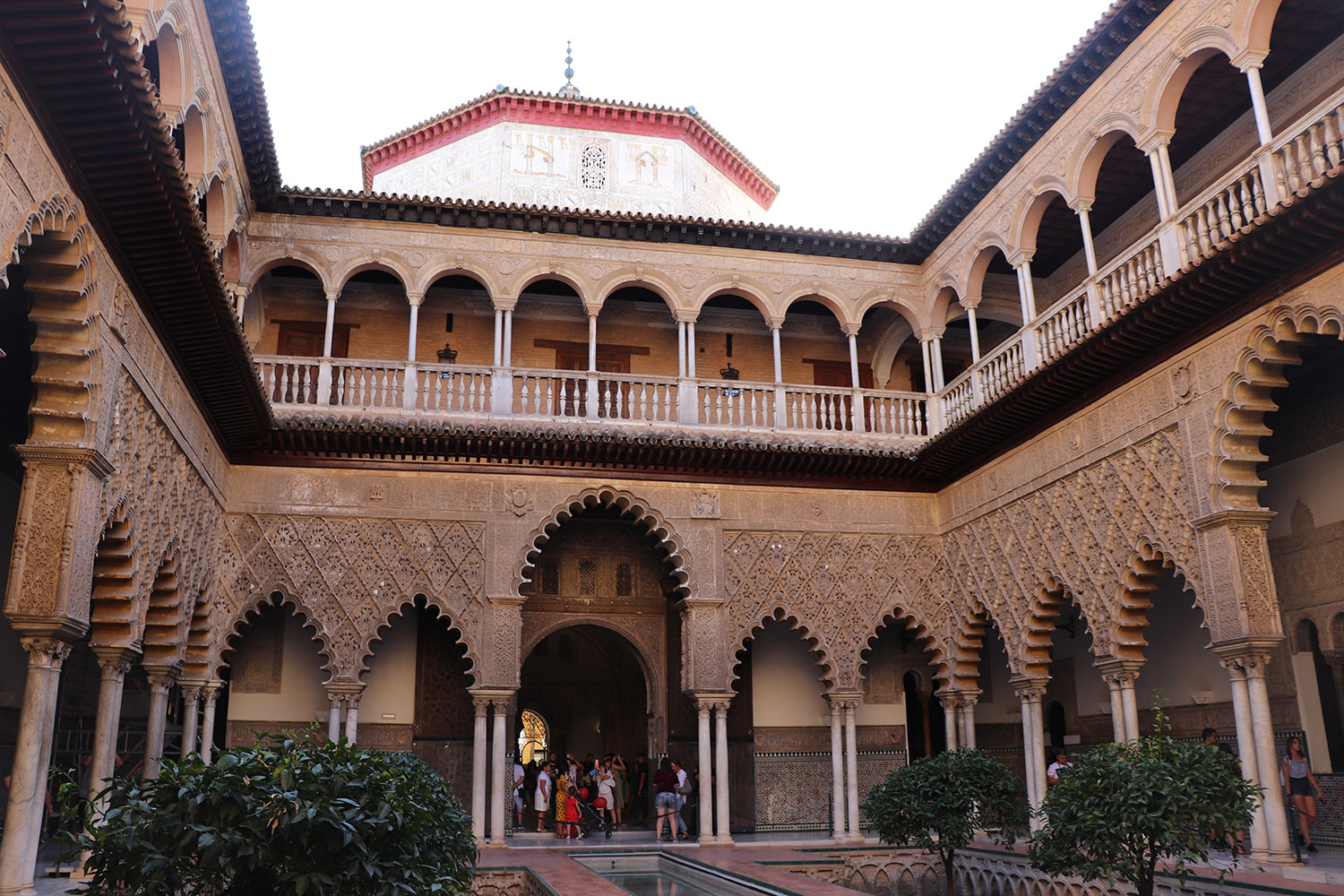 However, I have to admit that I enjoyed Casa de Pilatos just a little bit more. It was built circa the 15th century and was later fashioned by Don Fadrique in around 1520. It was a home – imagine living there! The building is clearly mudejar in style but it was largely influenced by the Italian Renaissance, which makes for an exquisitely interesting outcome. The downstairs has a courtyard, several rooms and a small garden and they all have incredible decoration from the floor to the ceiling. There's tiles everywhere and amazing carving. It's also partially furnished and has classical sculptures.
If you use the audioguide, I don't think a tour of the upstairs is necessary. It's much more plain in style and doesn't add much to the visit. But make sure you go up the stairs because the stairway is gorgeous.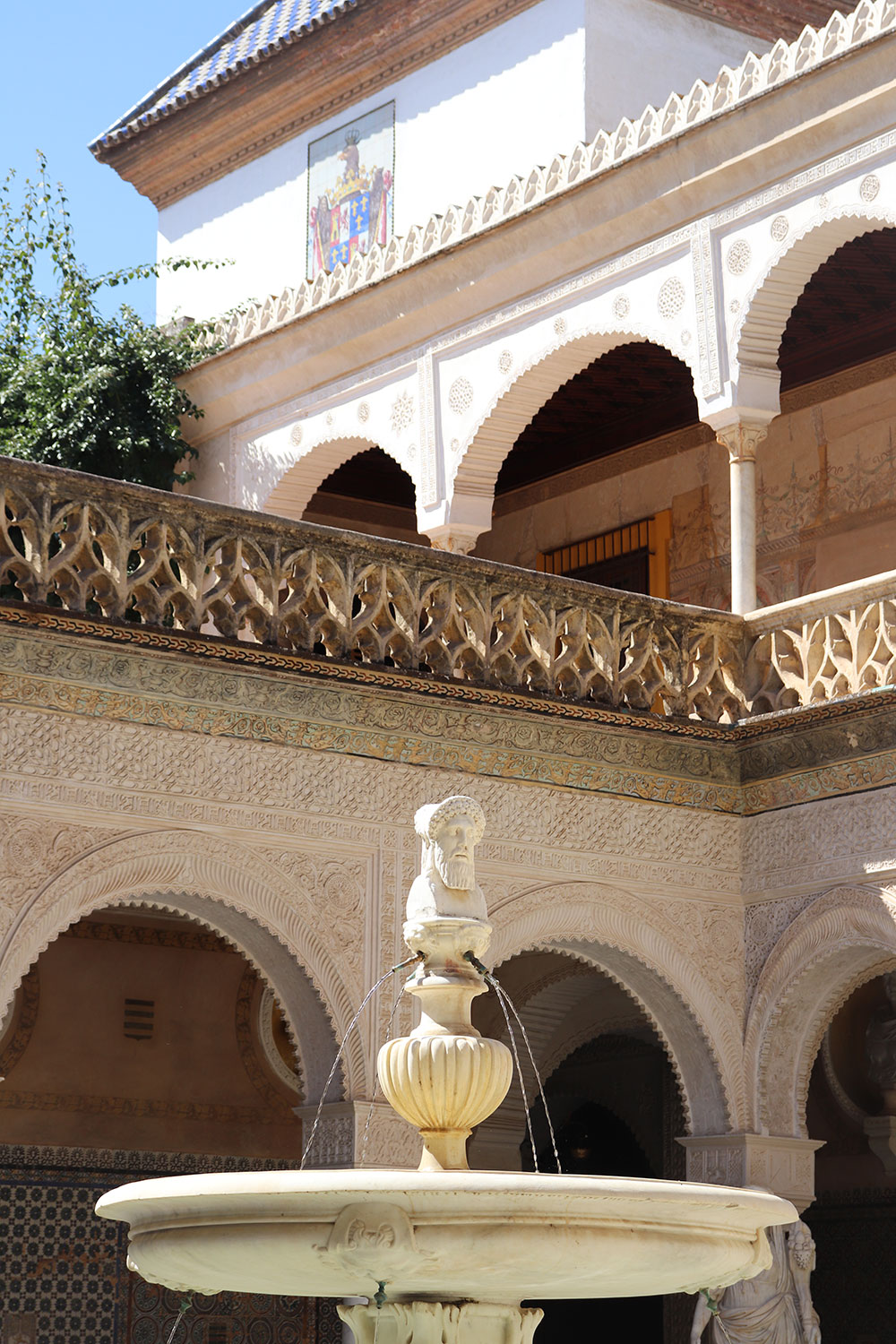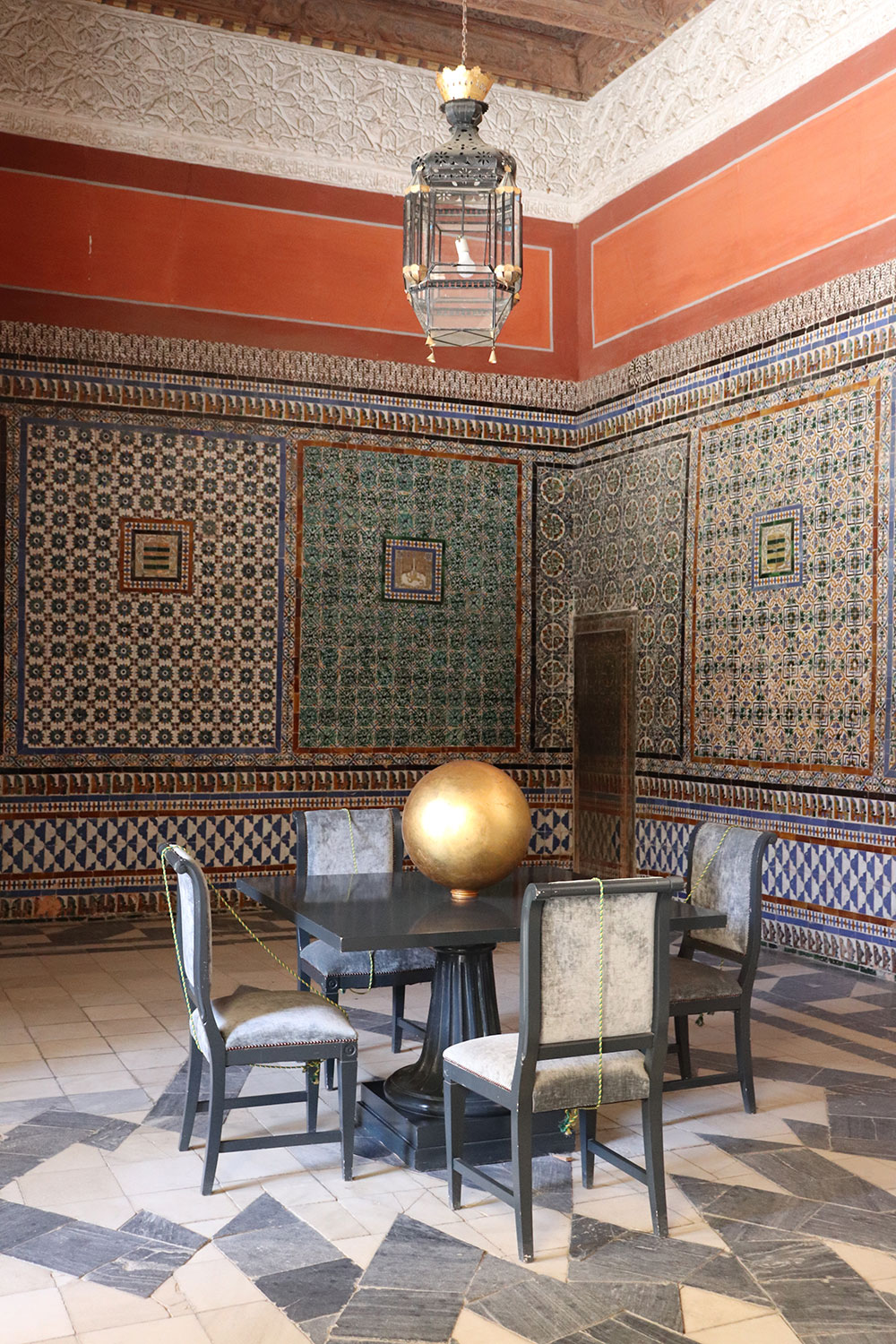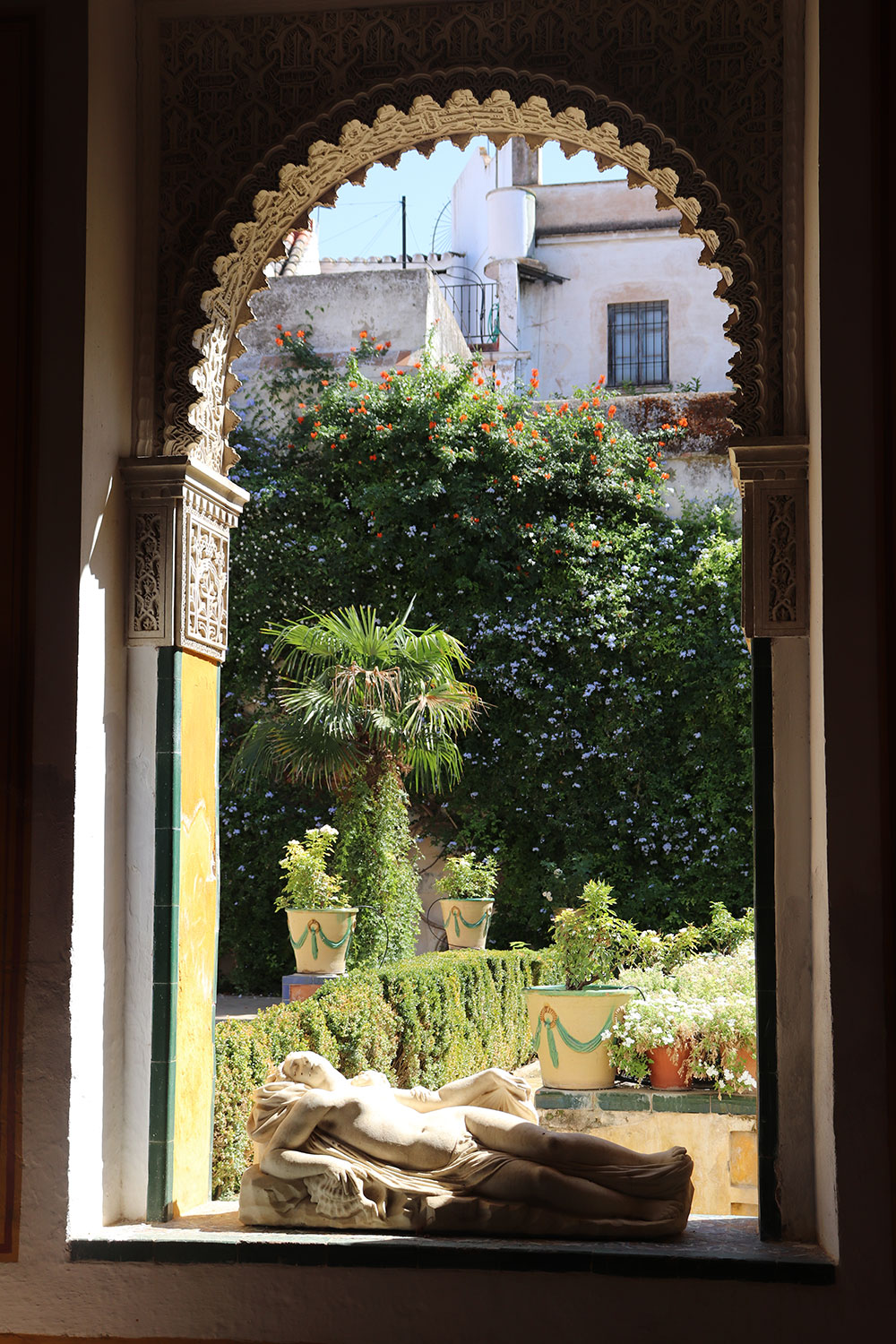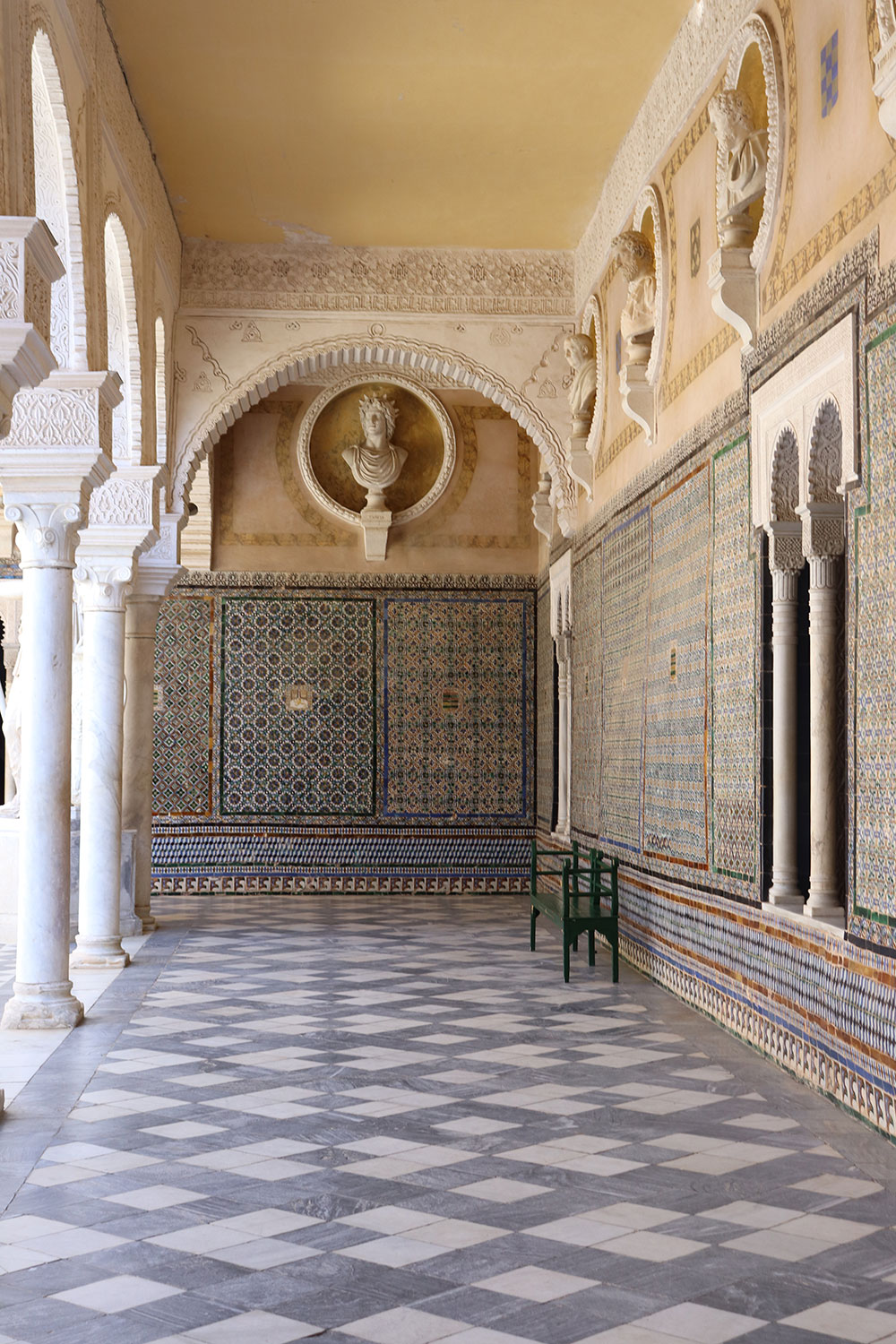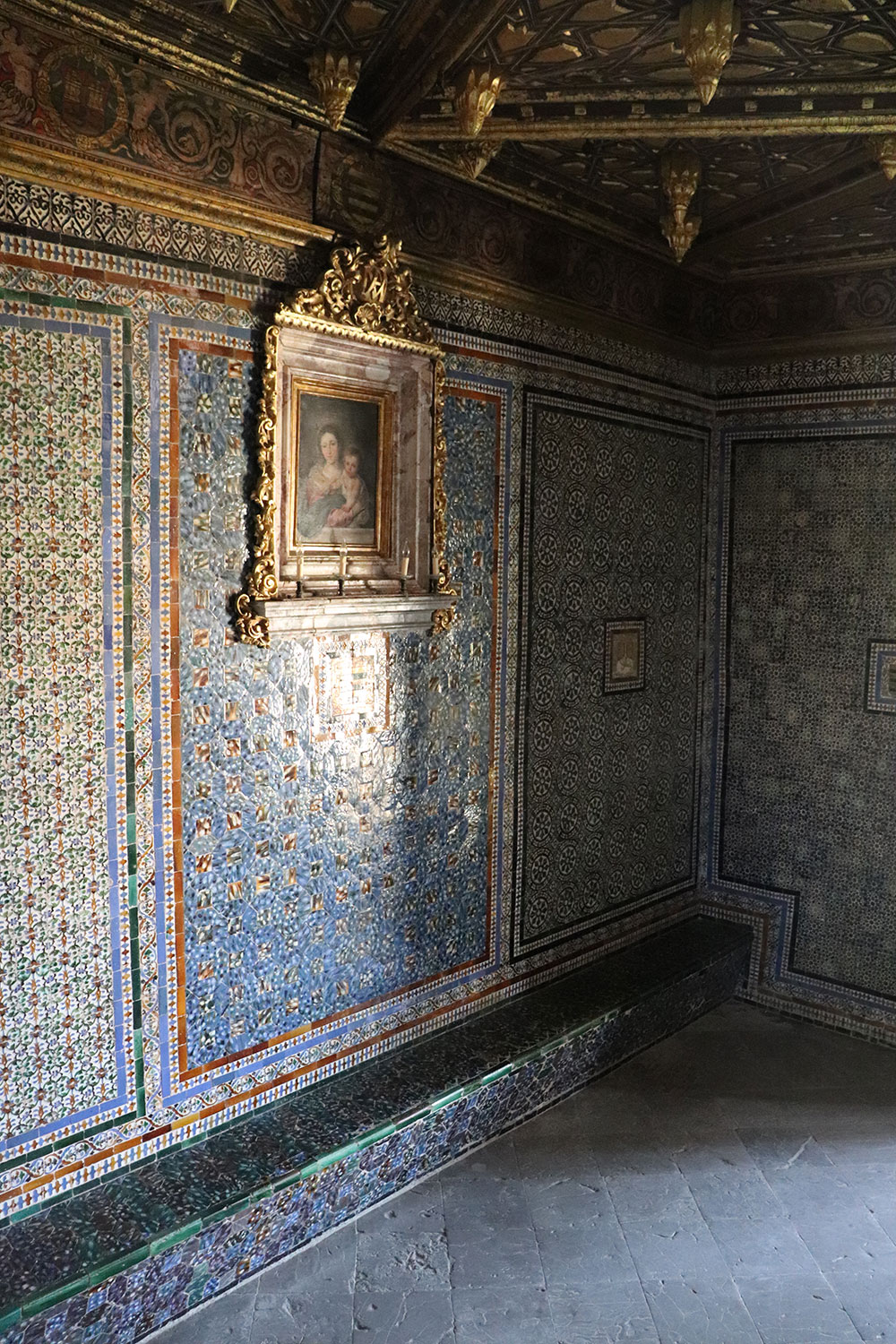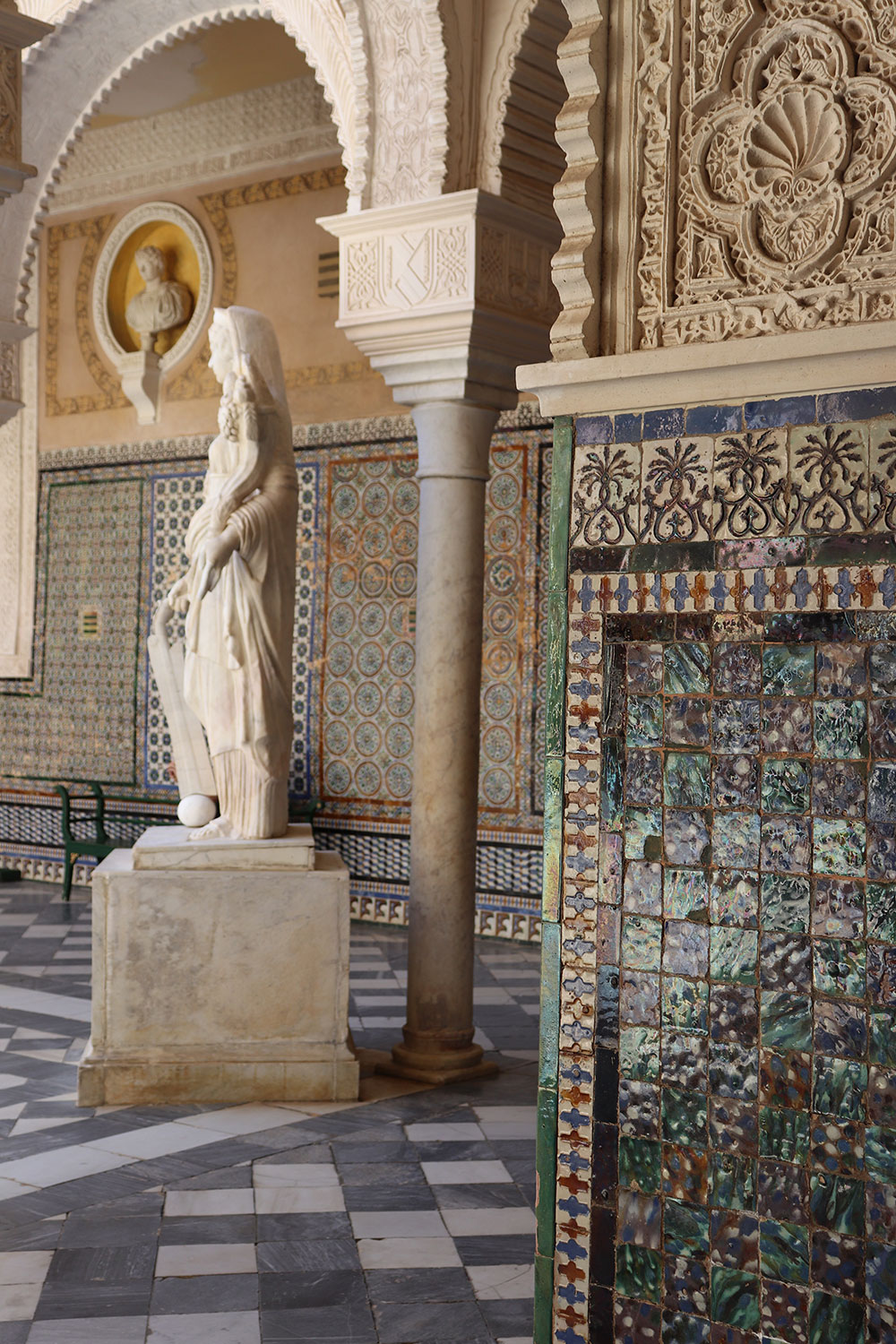 Another great house museum is the Palacio de Lebrija. It is much smaller but so beautifully decorated in carvings and mosaics. It's also heavily furnished and houses the Lebrija Countess's art collection so there's a lot to see. However I highly recommend joining the upstairs tour for this palace because there are so many rooms and treasures you can see. The tour also contains fascinating details about the Countess's life and her collections. Other house museums you can visit are Las Duenas and Casa de Salinas.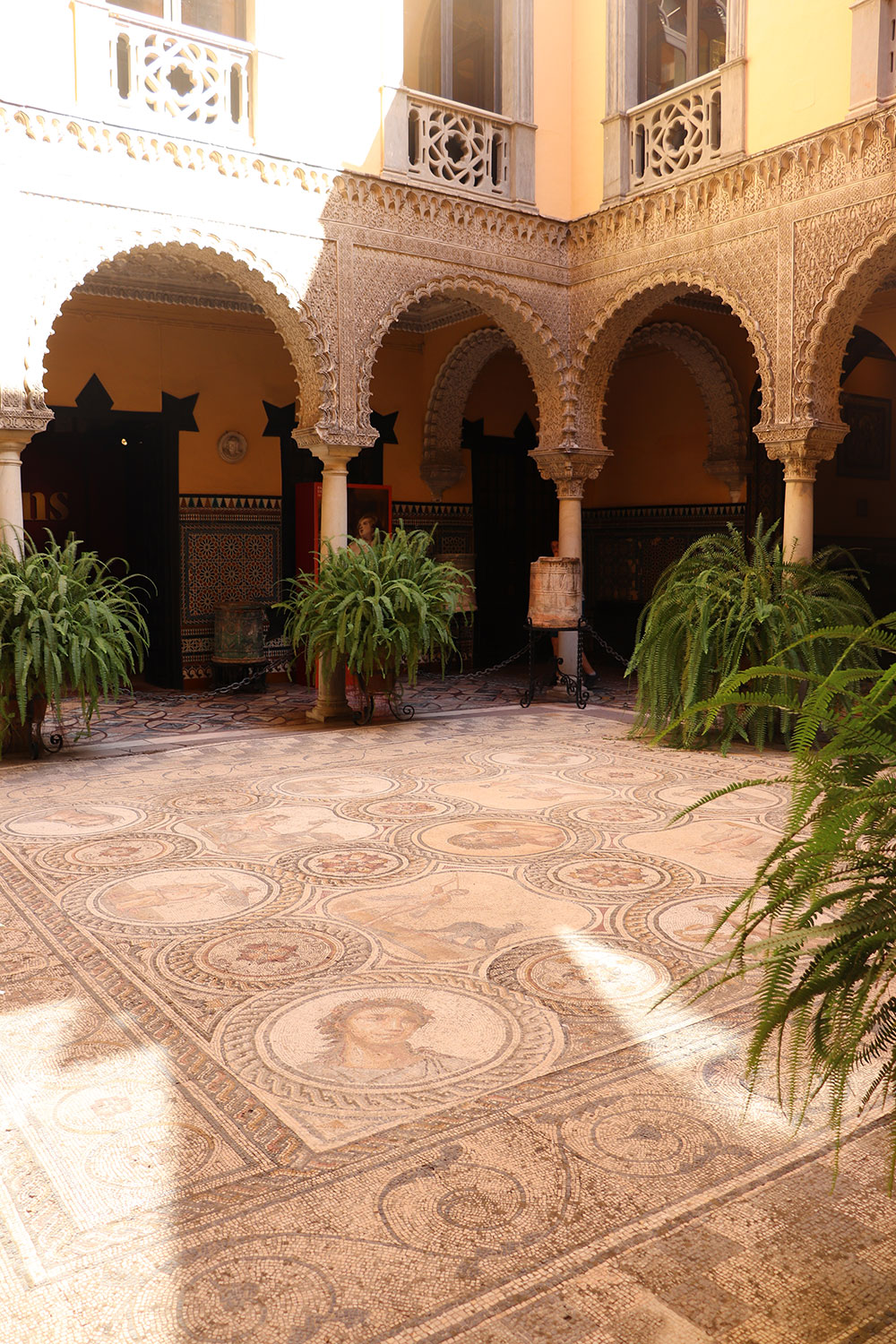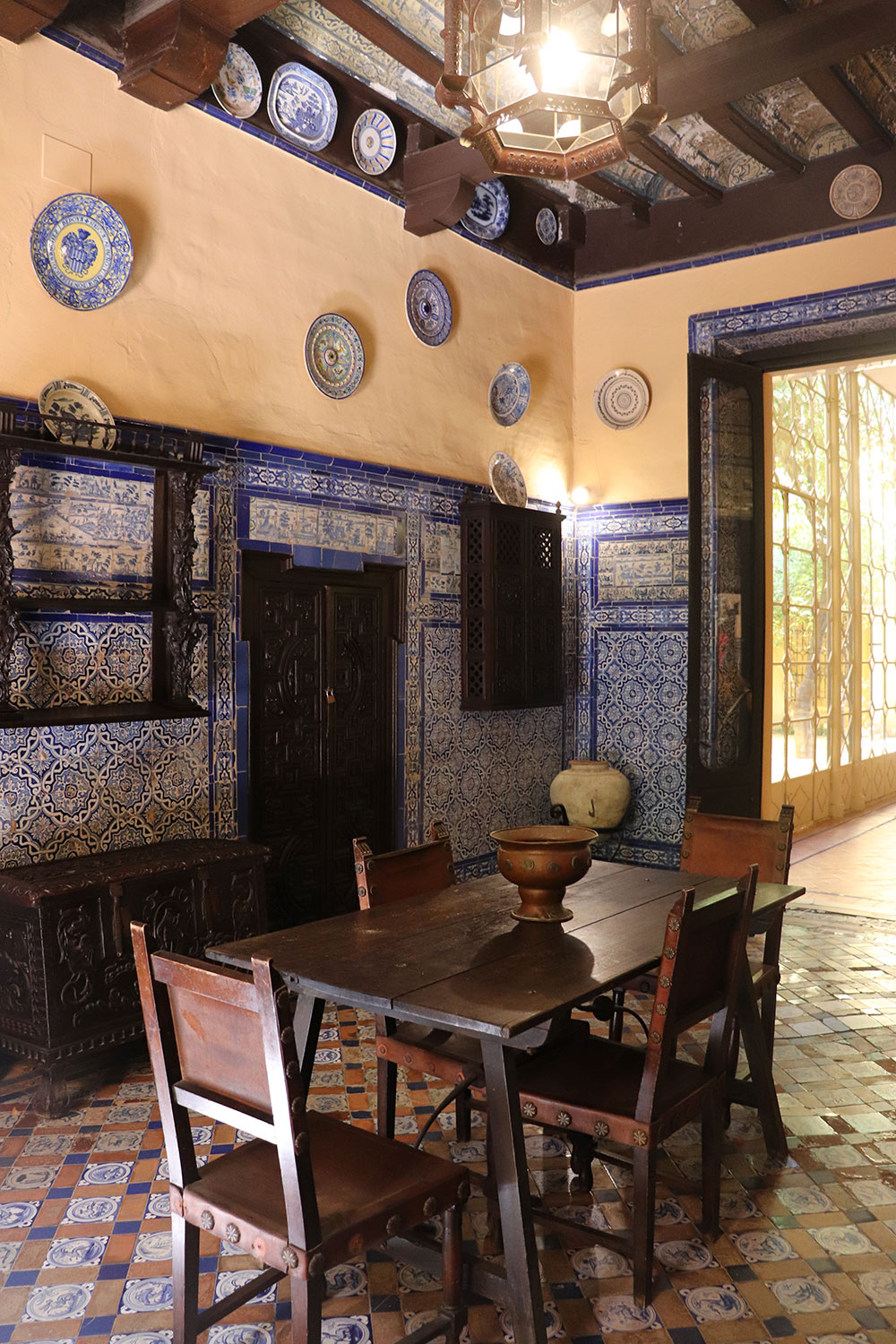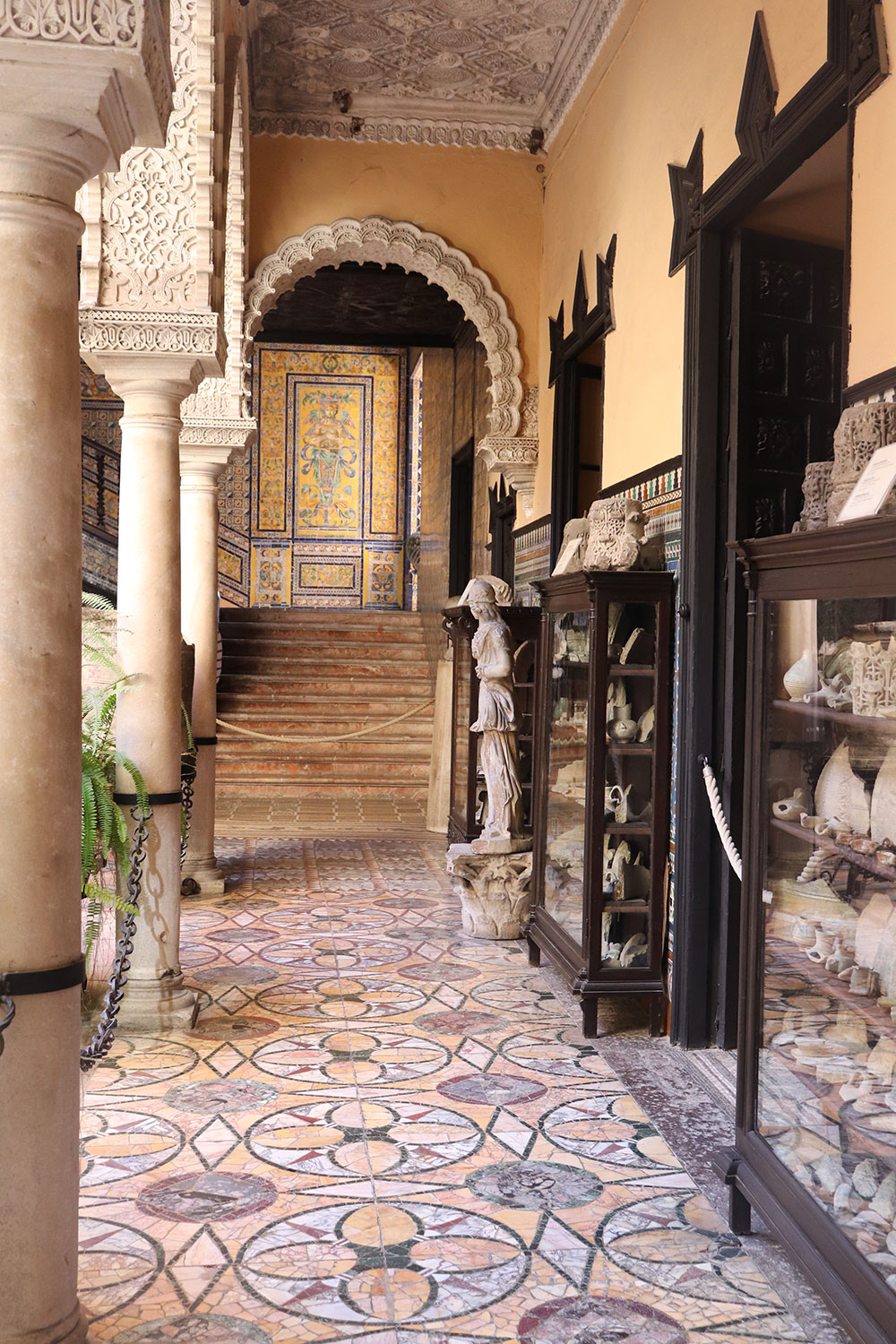 Some other monuments you need to stop by are the Torre del Oro, of which you can go to the top. You should also go to one of Seville's most famous landmarks, Las Setas. You can go to the top to get some city views and underneath the structure for a glimpse of the city's Roman ruins.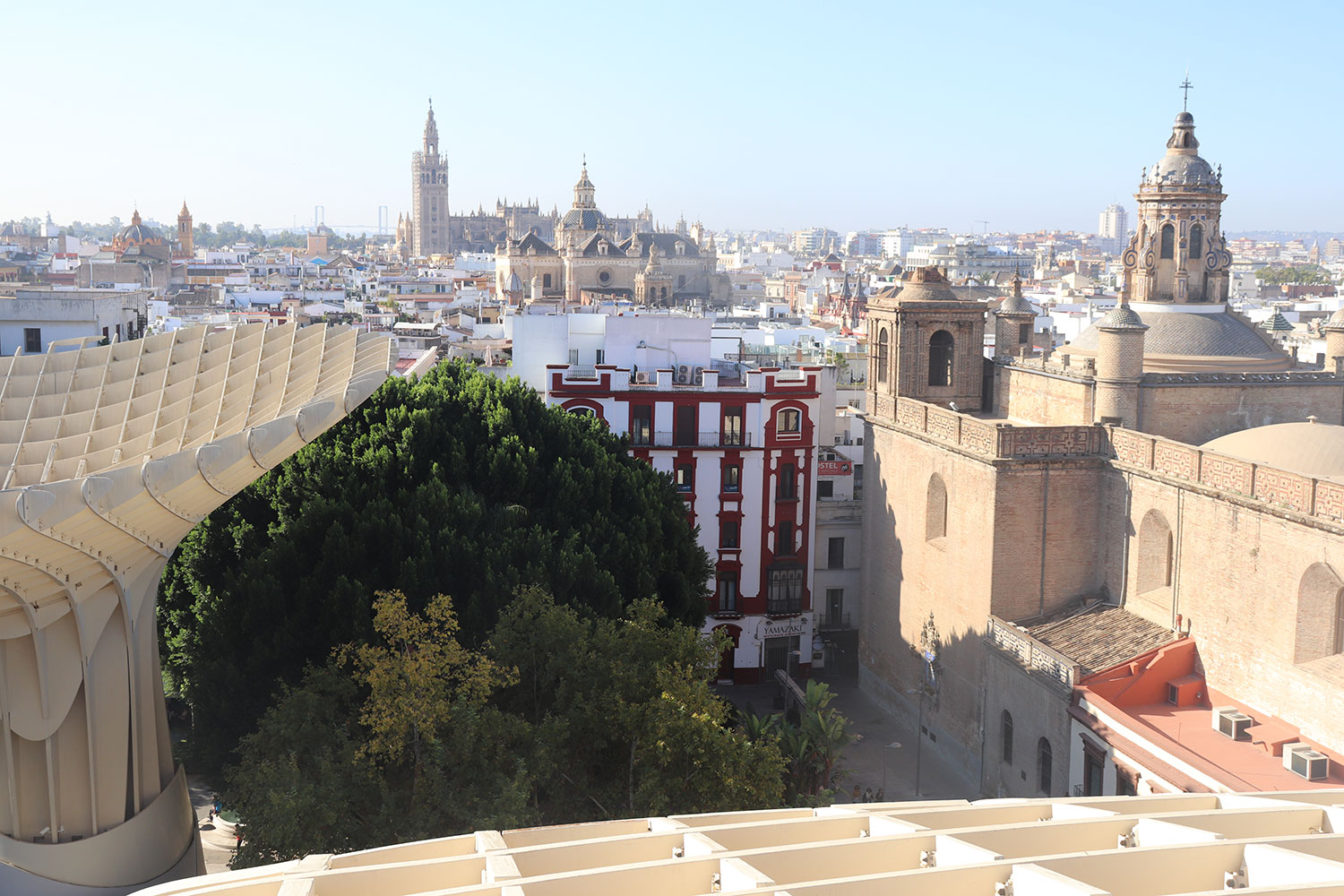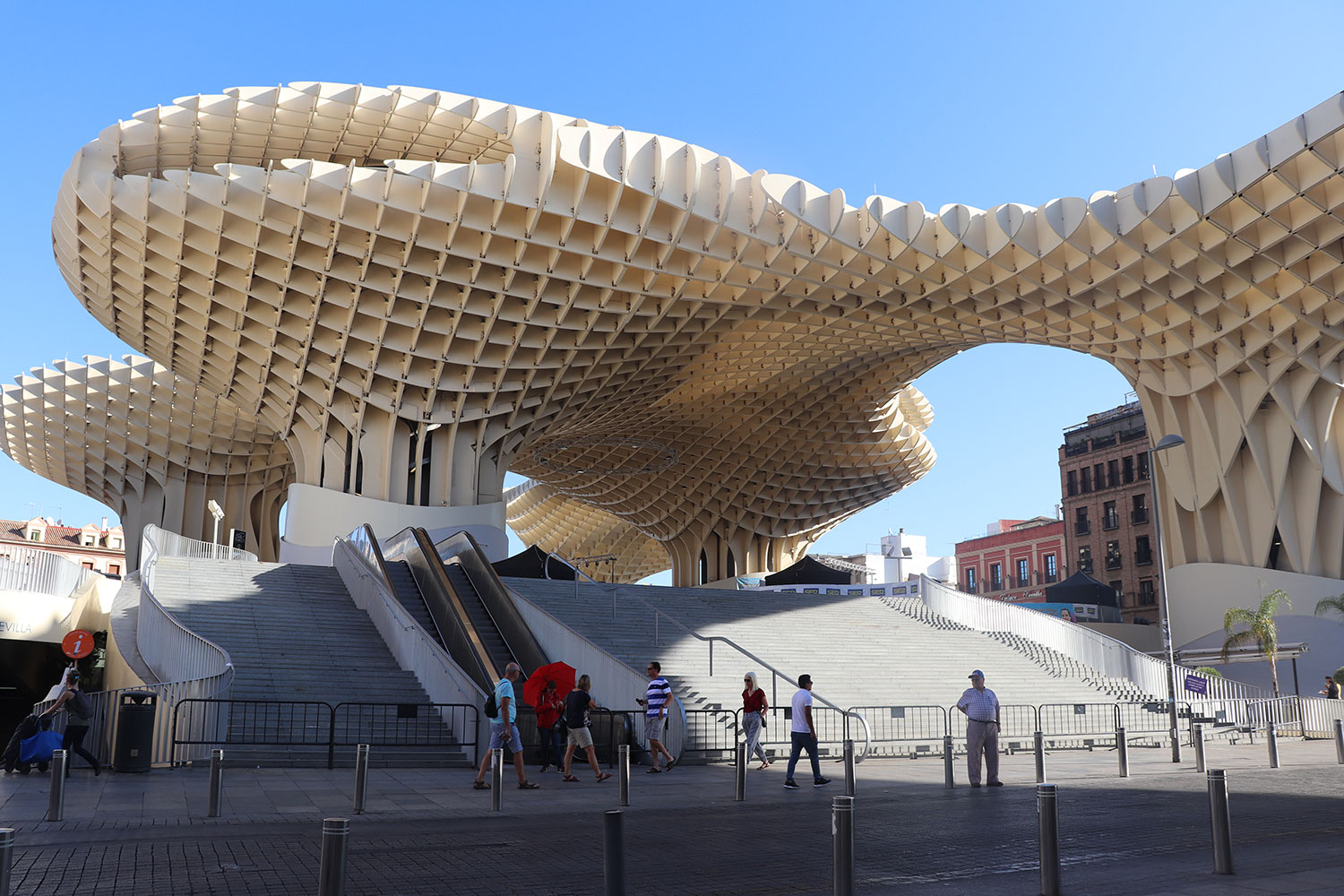 There are many other great places to explore in Seville, as well. You should visit the Fine Arts Museum of Seville for, you guessed it, art. It's a rather small museum but all of the art is local. You can also visit Hospital de los Venerables for the art of Seville-born Diego Velazquez. Seville also hosts a contemporary art museum called CAAC and a ceramic center. This is located in Triana, which is the area across the river from most of Seville's attractions.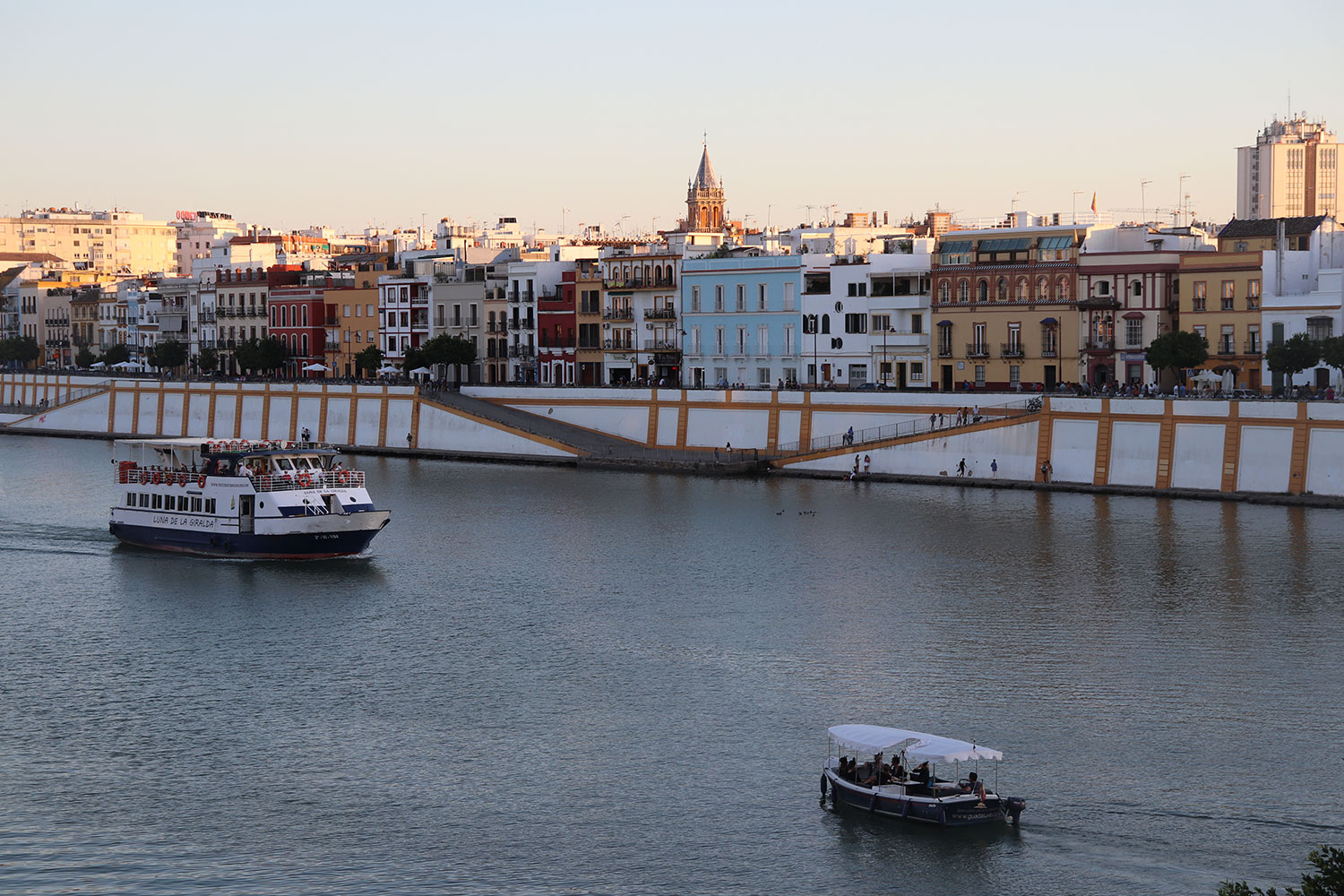 A cultural event I highly recommend in Seville is a Flamenco Show. I went to La Casa del Flamenco, which has a limited crowd with no food or drinks allowed. It makes for a more intimate experience. There are also lists of other places to visit online, and many of them serve dinner with the show. There's also a museum on Flamenco but aside from one exhibit, I felt there wasn't any real information on the dance.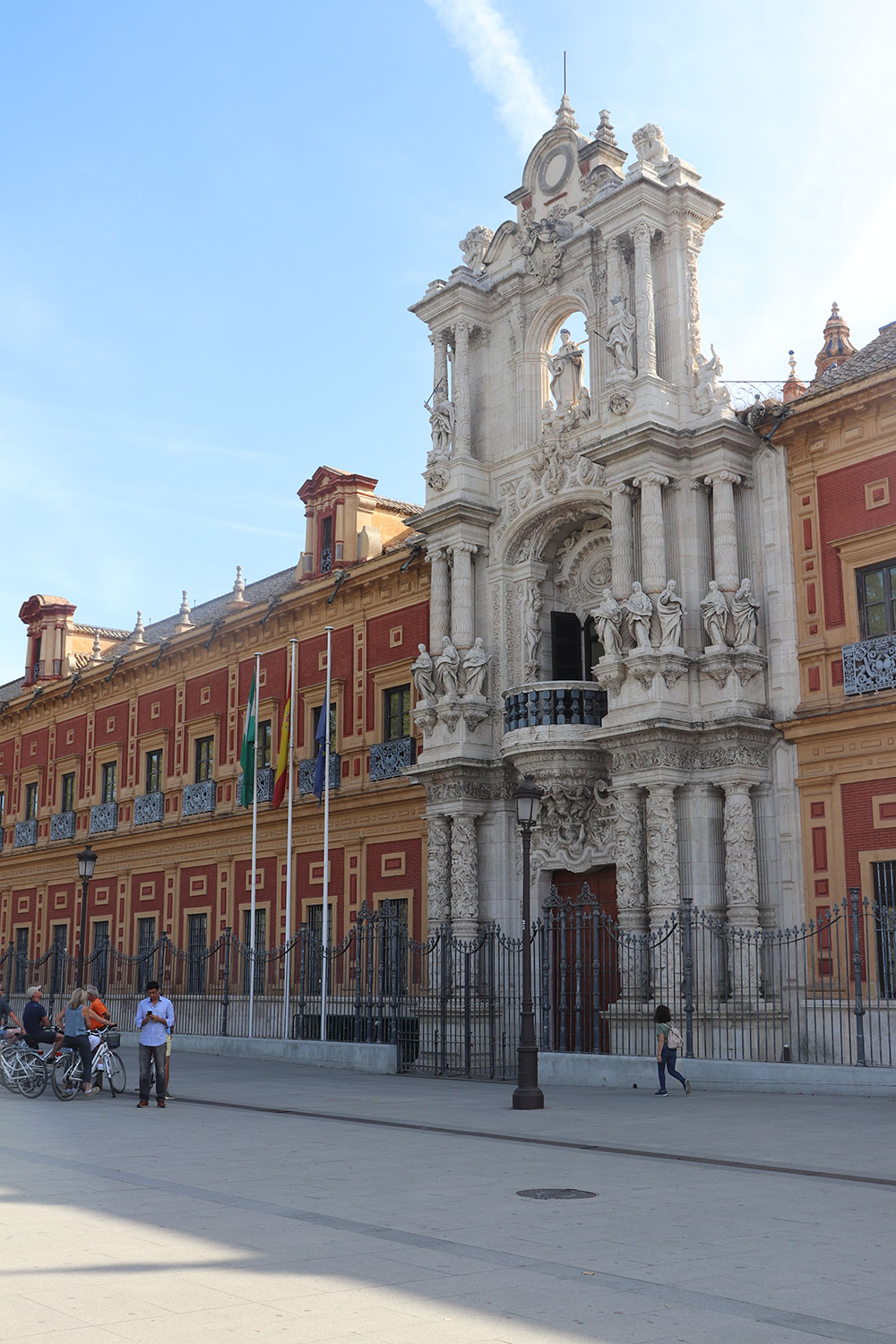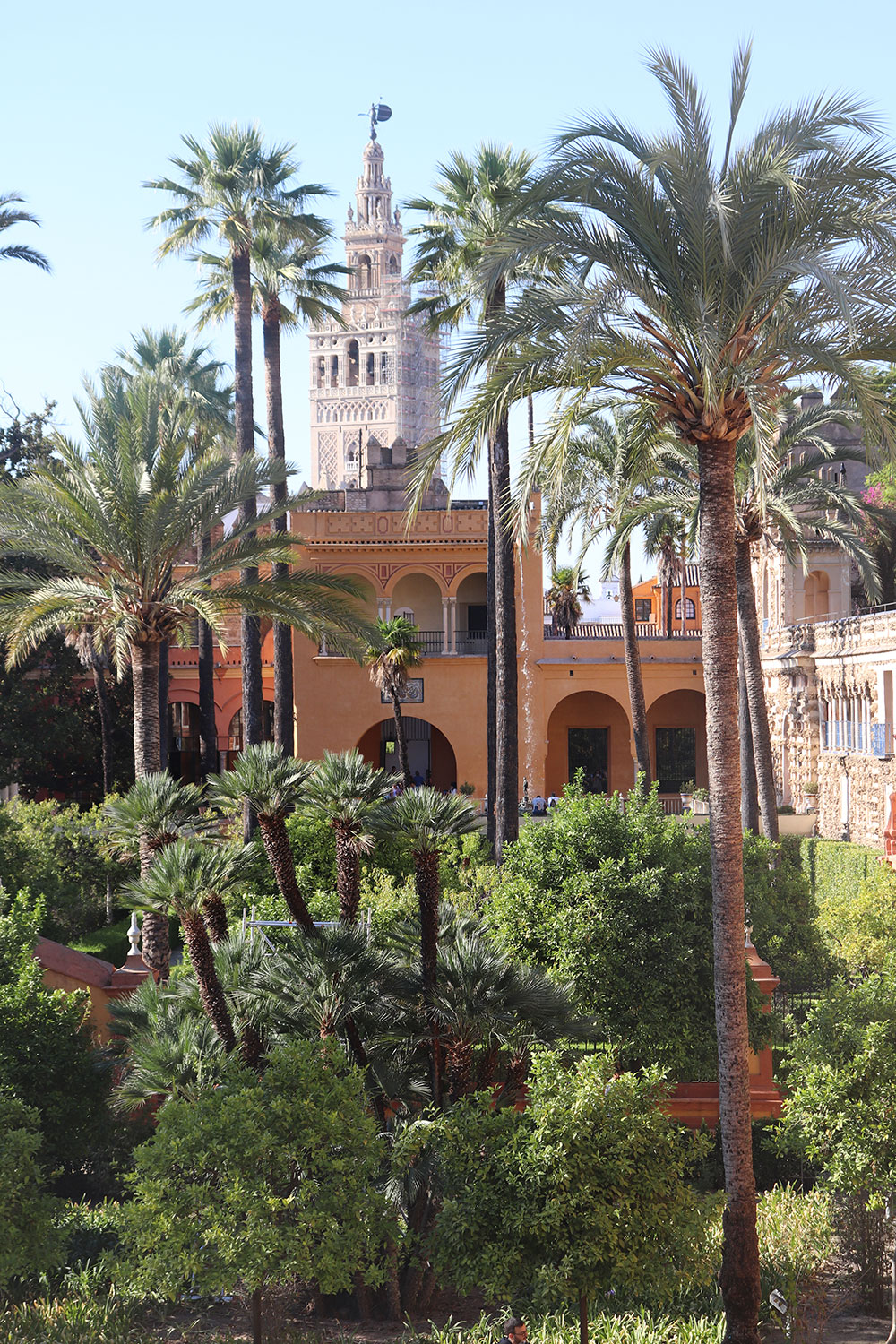 I spent two and a half days exploring Seville and I got to see a lot but it was rushed. I'd recommend giving yourself more time to explore the city if it's an option. Be sure to expand into Seville's different neighbourhoods like Triana, to see beyond the tourist areas. And if you do have an extra day, Italica is an easy day trip. I haven't been but the site is the well preserved Roman remains of ancient Seville. There are many buses to Santiponce and back, which is where the archaeological site is located.
I also had amazing food in Seville. I was worried because I heard Spain isn't veggie-friendly but I eating vegetarian was easy. Tapa culture makes for easier veggie dining. Plus, I found several vegan restaurants. I don't normally recommend restaurants but I loved Fargo, which is almost all vegan. I'm recommending it because you probably won't find this place on a list of vegan Seville restaurants and it was so good.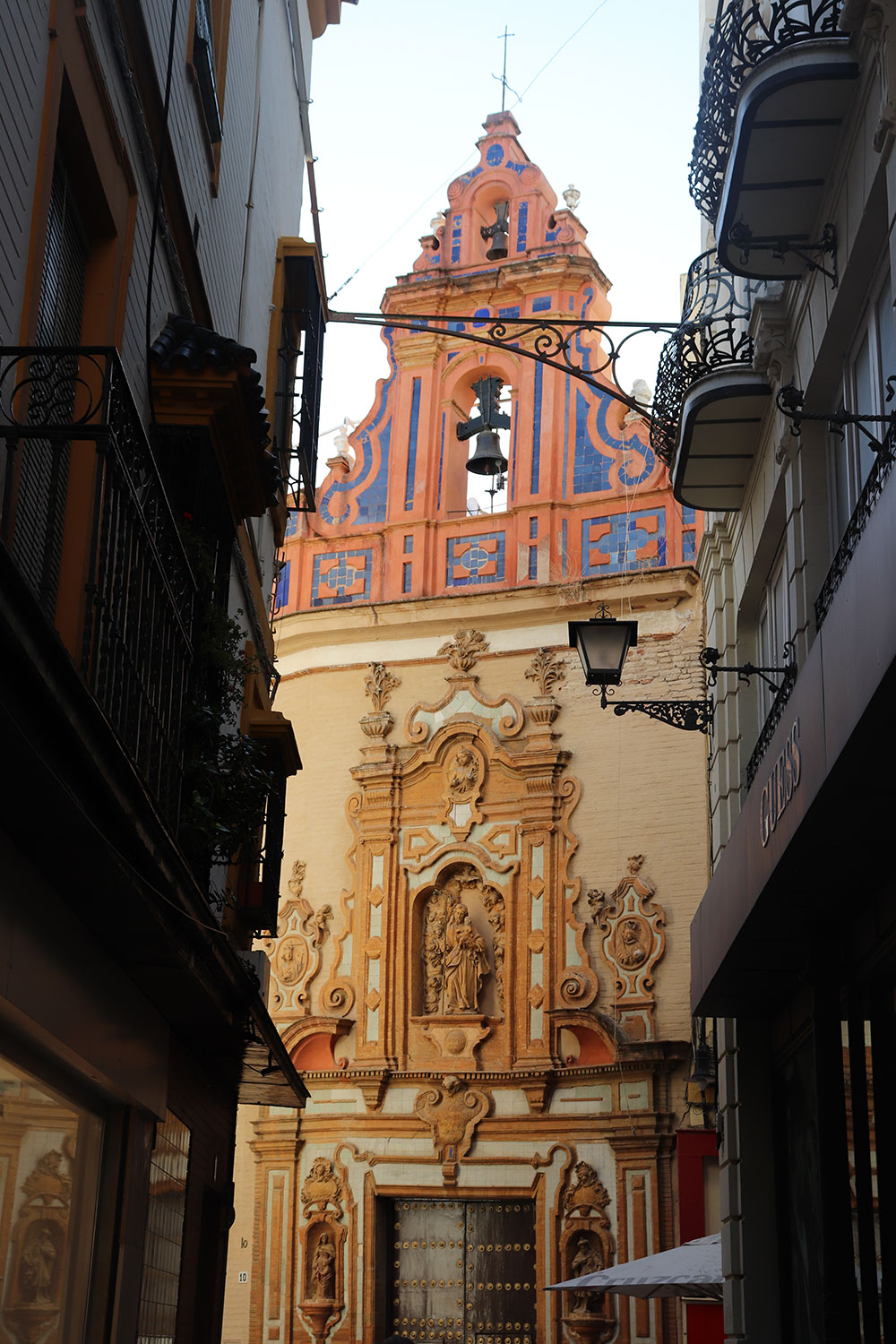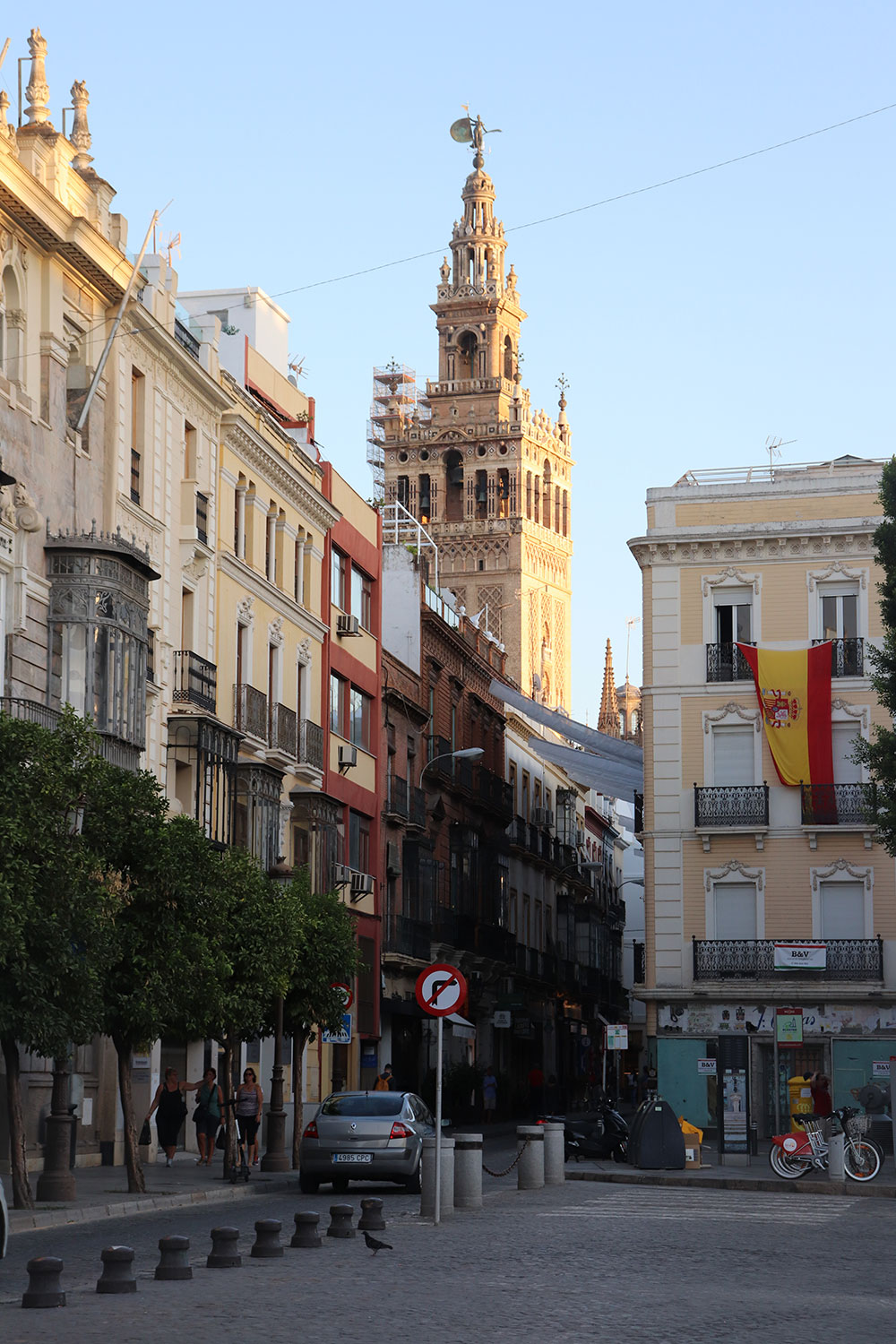 If Seville isn't on your Spain bucket list or isn't high up there, perhaps it should be. It's a magical city that's rich with history and culture, and one of my favourite places in the world. I loved my time there and cannot recommend a visit to Seville and Andalusia highly enough.
Have you ever been to Seville? What did you think?
Pin This for Later
Please note that this post may contain affiliate links. These are at no additional cost to you but I receive a commission if you make a purchase through the link, and the commission helps me run my blog. Thanks for your support!
Tags:
europe
,
seville
,
spain
Sharing is Caring
Want to support me?
Buy me a Coffee