Things to Do & See in Annapolis, MD: a Local's Travel Guide
Originally published on Friday, February 19, 2021
Annapolis is the capitol city of my home state, Maryland, and its old town location on the Chesapeake bay is incredibly charming. I got to spend a lot more time here after graduating from college and moving on from DC, so what as a local do I consider the highlights of "naptown"?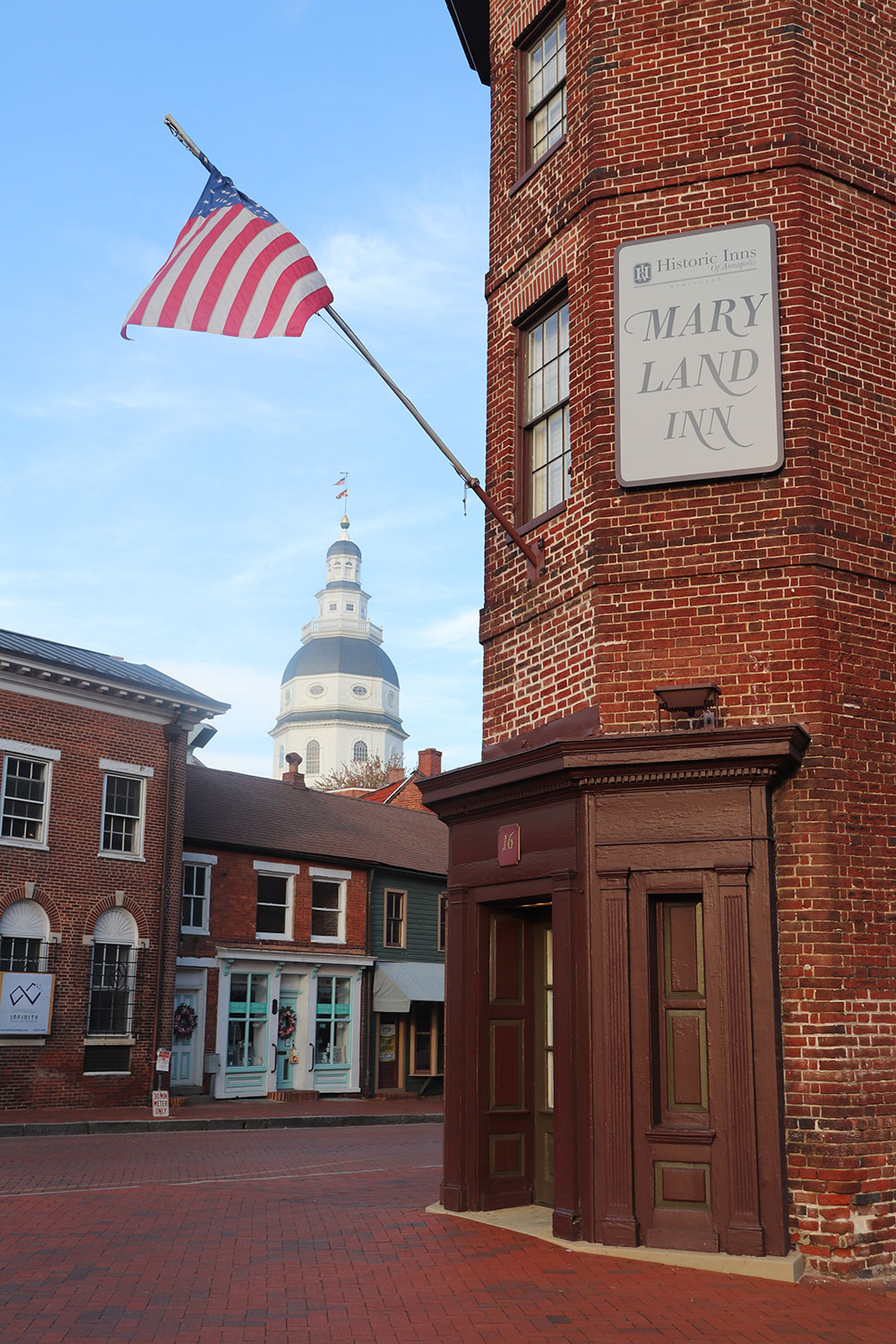 Annapolis' History
Annapolis and the Maryland region has been inhabited for thousands of years but was also one of the first places colonised by the Europeans. Settled as a colony for decades before, Annapolis became a proper city in 1708. It had been officially "designed" a few years earlier, in 1702 by Royal Governor, Sir Francis Nicholson. The street design is called baroque, which means that it has circles with streets radiating from the circles. (This would in later centuries be known as a nightmare for people who drive, but thankfully Annapolis doesn't have too much traffic comparatively!)
Annapolis is also known as the home of the United States Naval Academy. I live in Maryland and used to work in Annapolis – it's impossible to visit without seeing someone walking around in uniform. The Naval Academy was founded as the Naval School in 1845. Only five years later in 1850, it because the United States Naval Academy and required schooling for midshipmen. Today, it's still a popular school, and they cover your tuition costs if you pledge 5 (I think) years to the Navy. Which, as I still pay off my student loans, sounds like a great deal.
Map of Annapolis, MD
Things to Do in Annapolis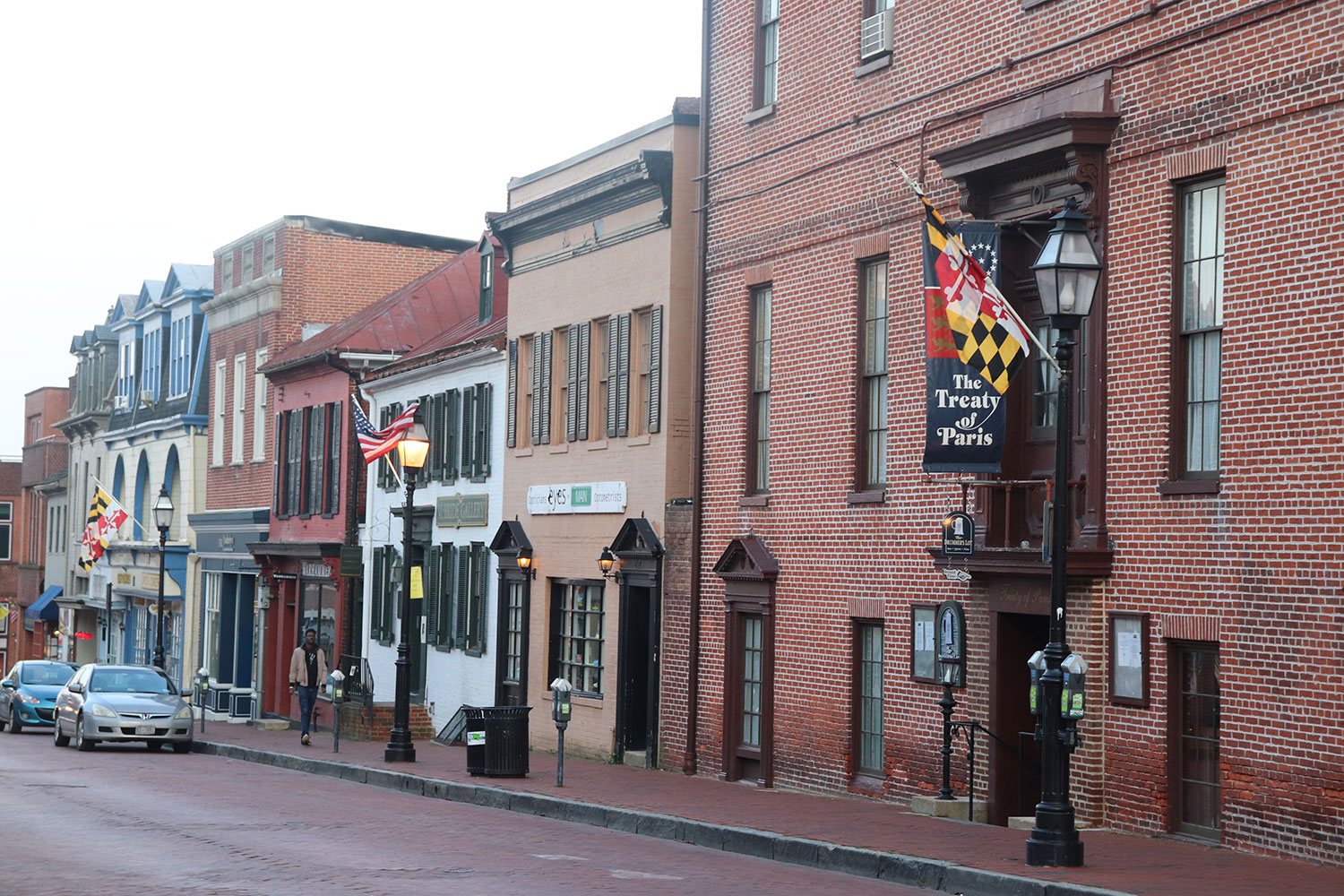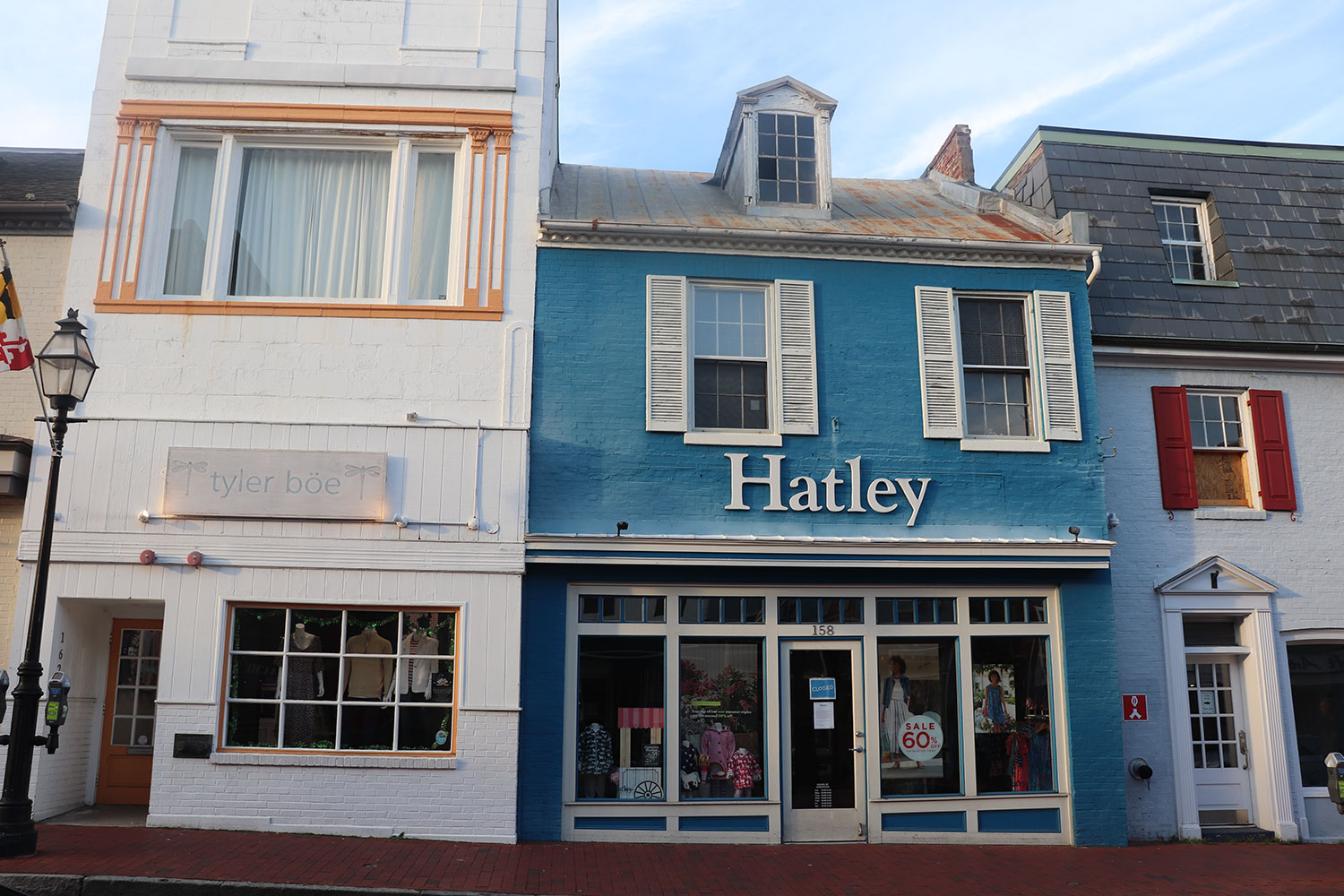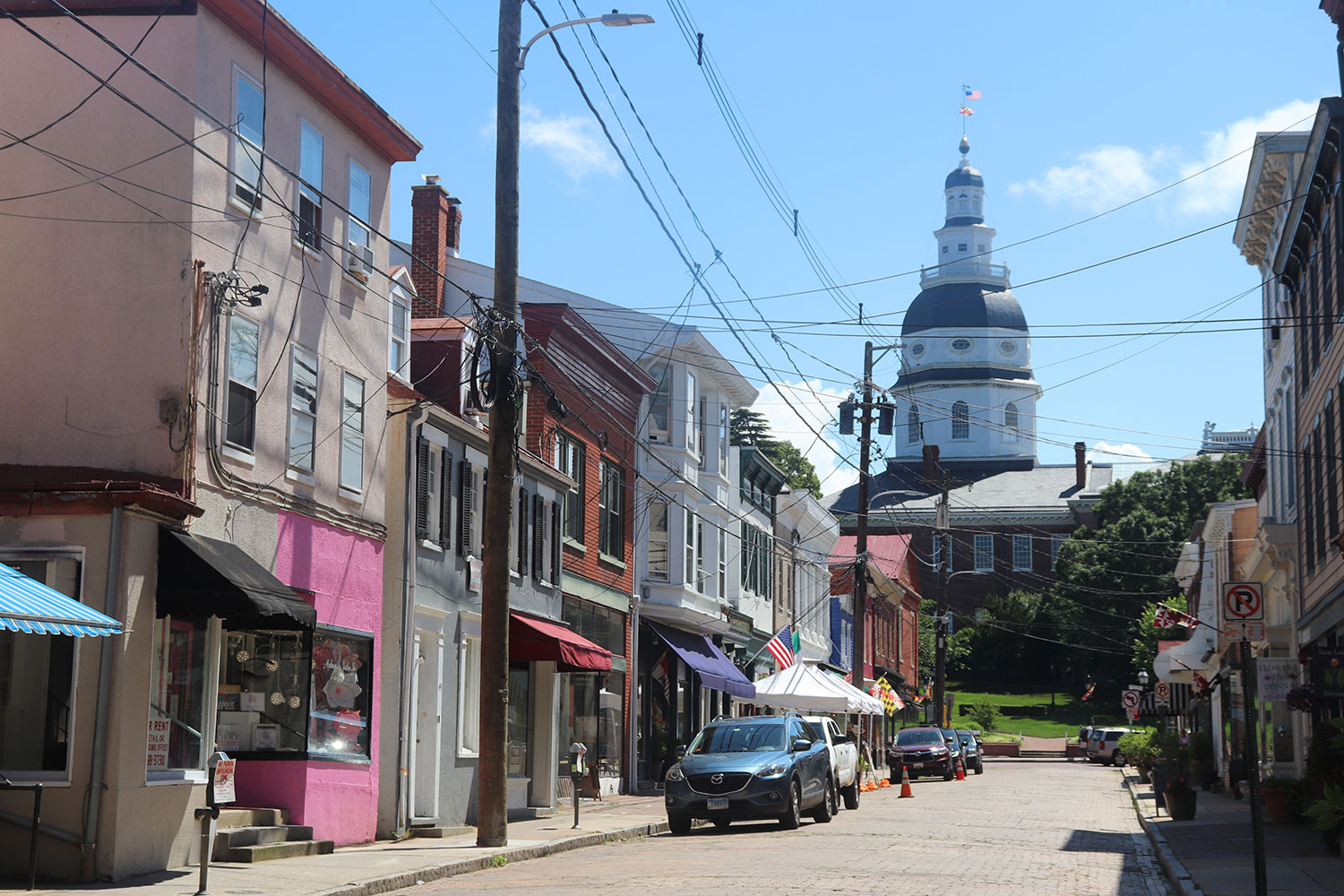 Annapolis is an excellent destination for fans of historic architecture. Downtown Annapolis is very decently sized, with buildings dating back to the 1700s, completed with colourful paint. You know how those European cities you visit where everything is old but it doesn't feel old? That's Annapolis. Walk down the the harbour to get a full feel for Maryland's Chesapeake Bay. We're very proud of our bay coastline. The city also prides itself on the Maryland flag, the unofficial symbol of Maryland – the crab – and the maritime history and feel of the city. Sails, crabs, and fishing nets are emblem of Annapolis. This small city has a strong identity. And to be frank, it makes great souvenirs! When you're in Maryland, you have to try Old Bay. Even though it's associated with crab, Old Bay itself is actually vegan and goes well on fries and some other things.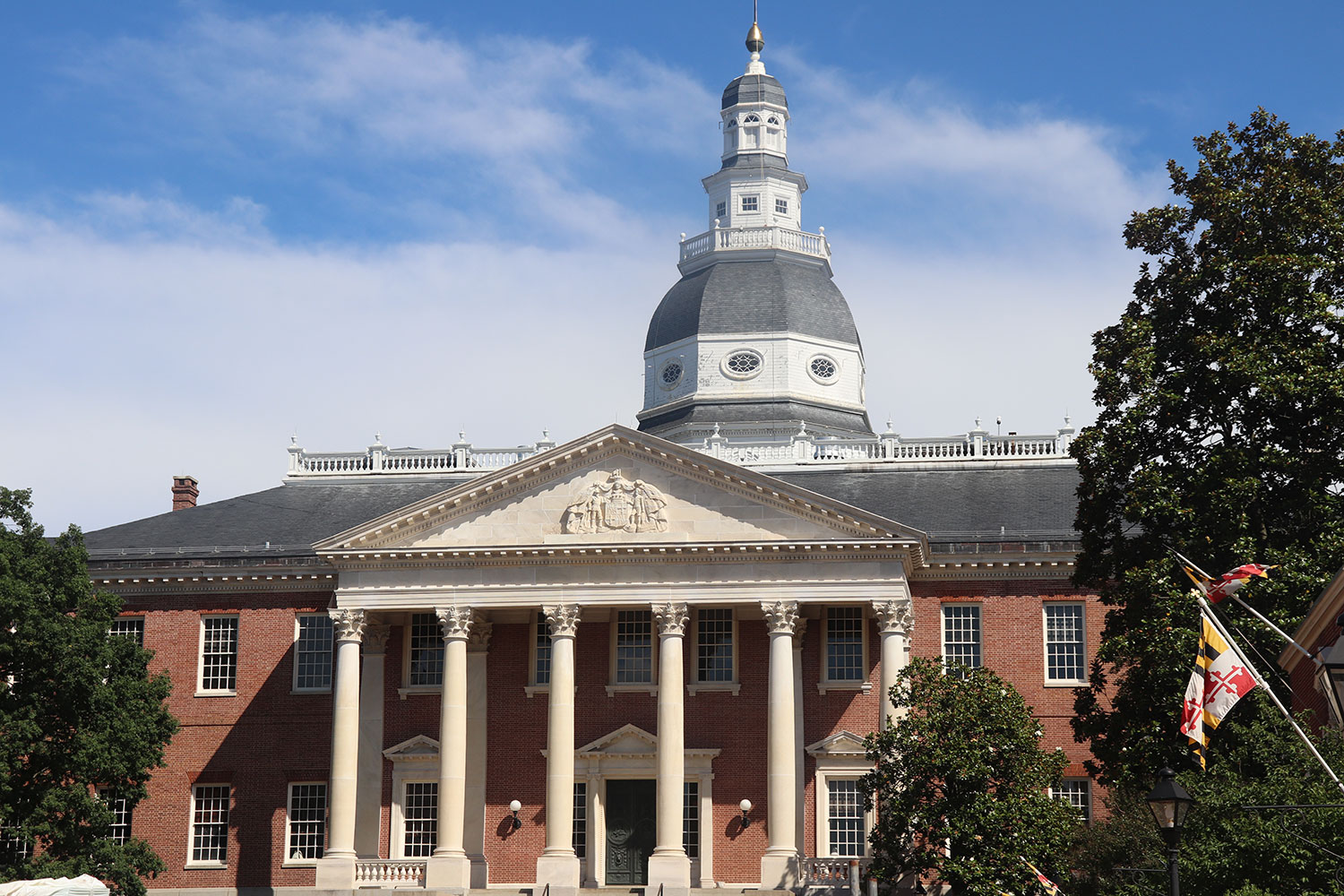 Honestly, there isn't too much to do in the way of sightseeing unless you're a history nerd. You can visit the Maryland State House, which is extremely underrated. Not only is it quite lovely, but it hosted a few very important events. It was for less than a year the capital of the United States, in 1783-4. The Treaty of Paris was ratified by Congress here in January 1784. Also, George Washington's resignation from the Continental Army was done here in 1783. Very notable stuff has gone on here in Annapolis. Today, the Maryland State House is the oldest state capitol by continual use.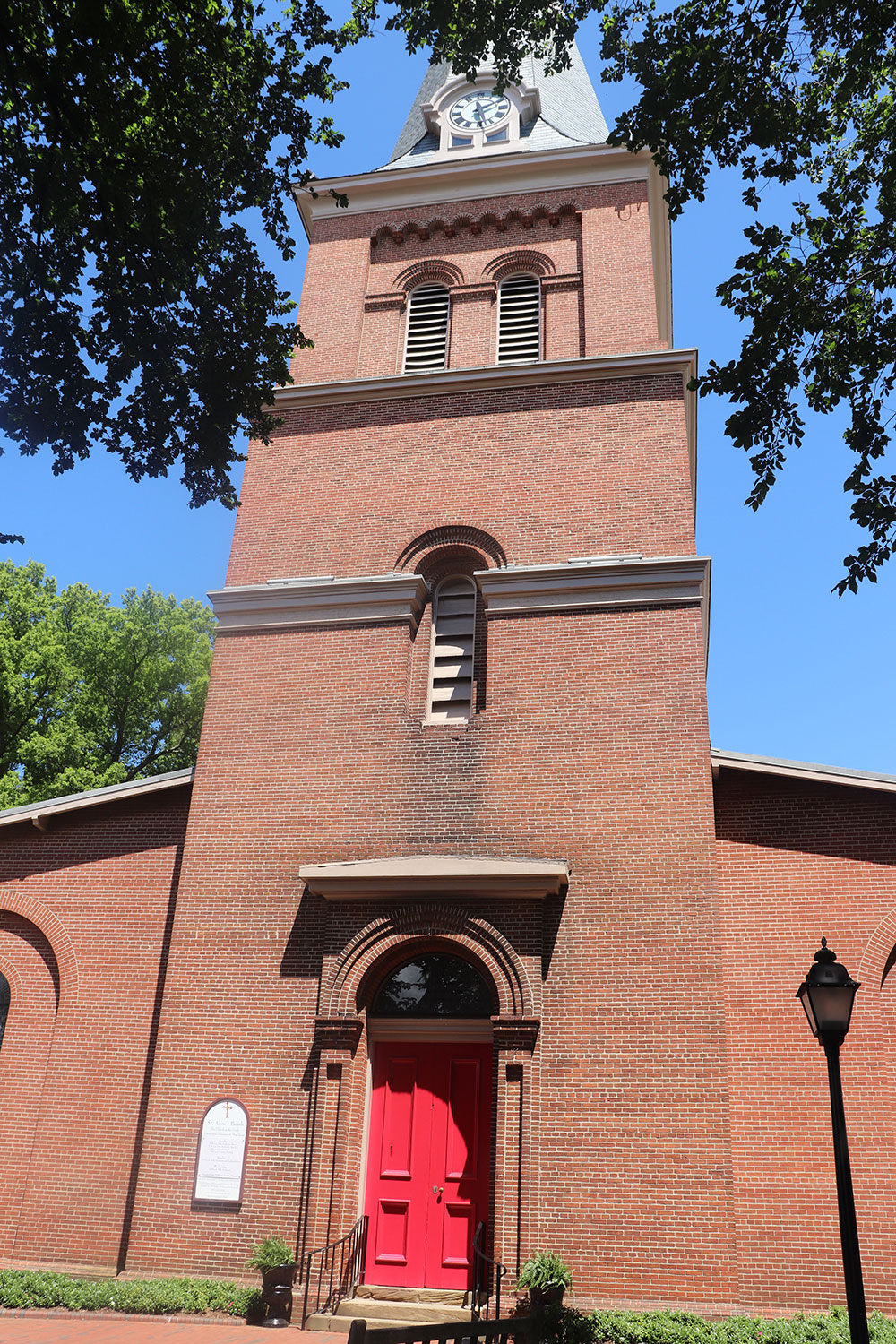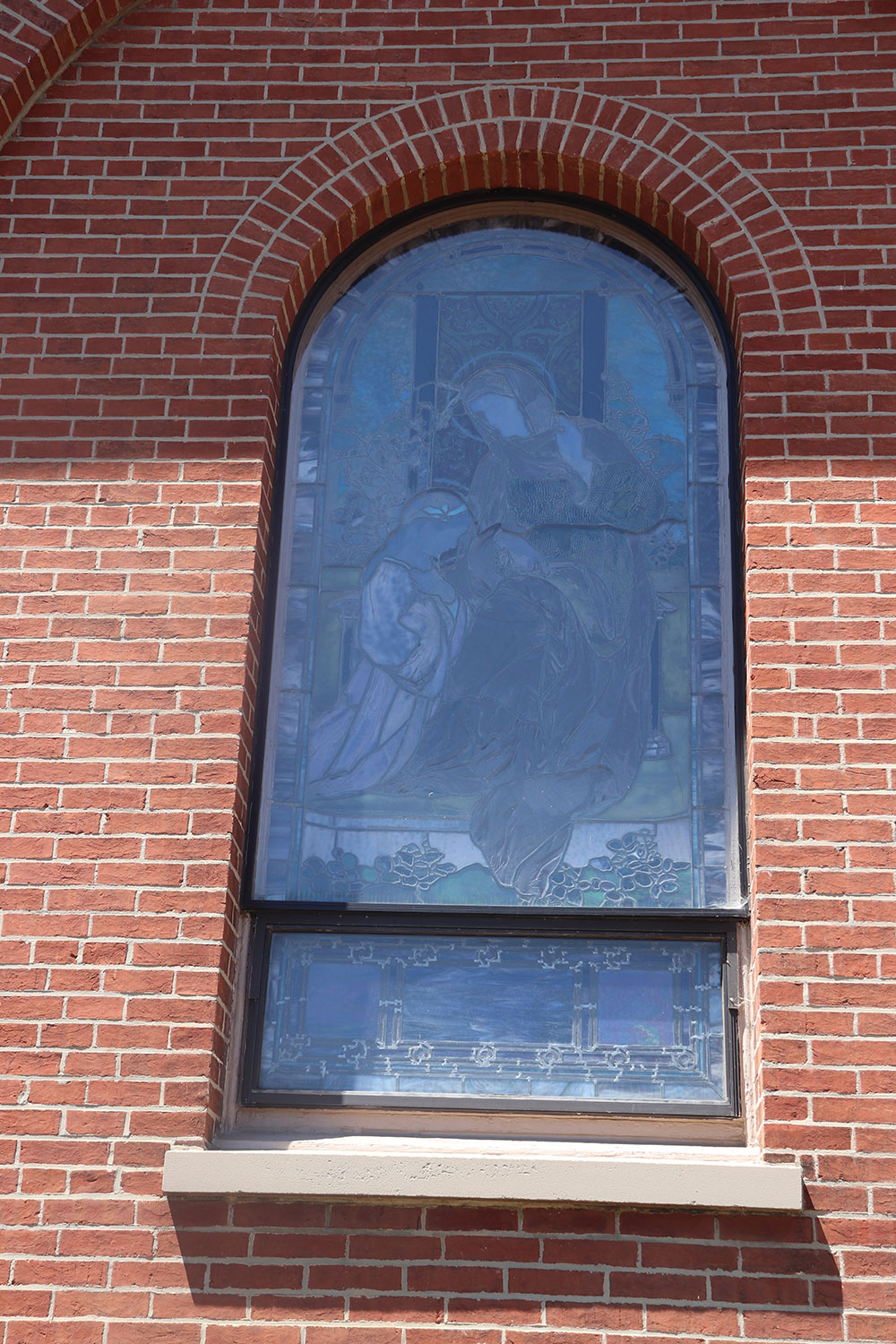 I've also been in and enjoyed the Government House, the home of Maryland governors. I went on a school trip but it appears tours are available by appointment if you're inclined to visit. Another significant building is St. Anne's Parish, which dates back to 1704. It used to be open to the public but I've noticed it's closed more often now. If you can, do go inside to see the stained glass windows. The one pictured above is a Tiffany!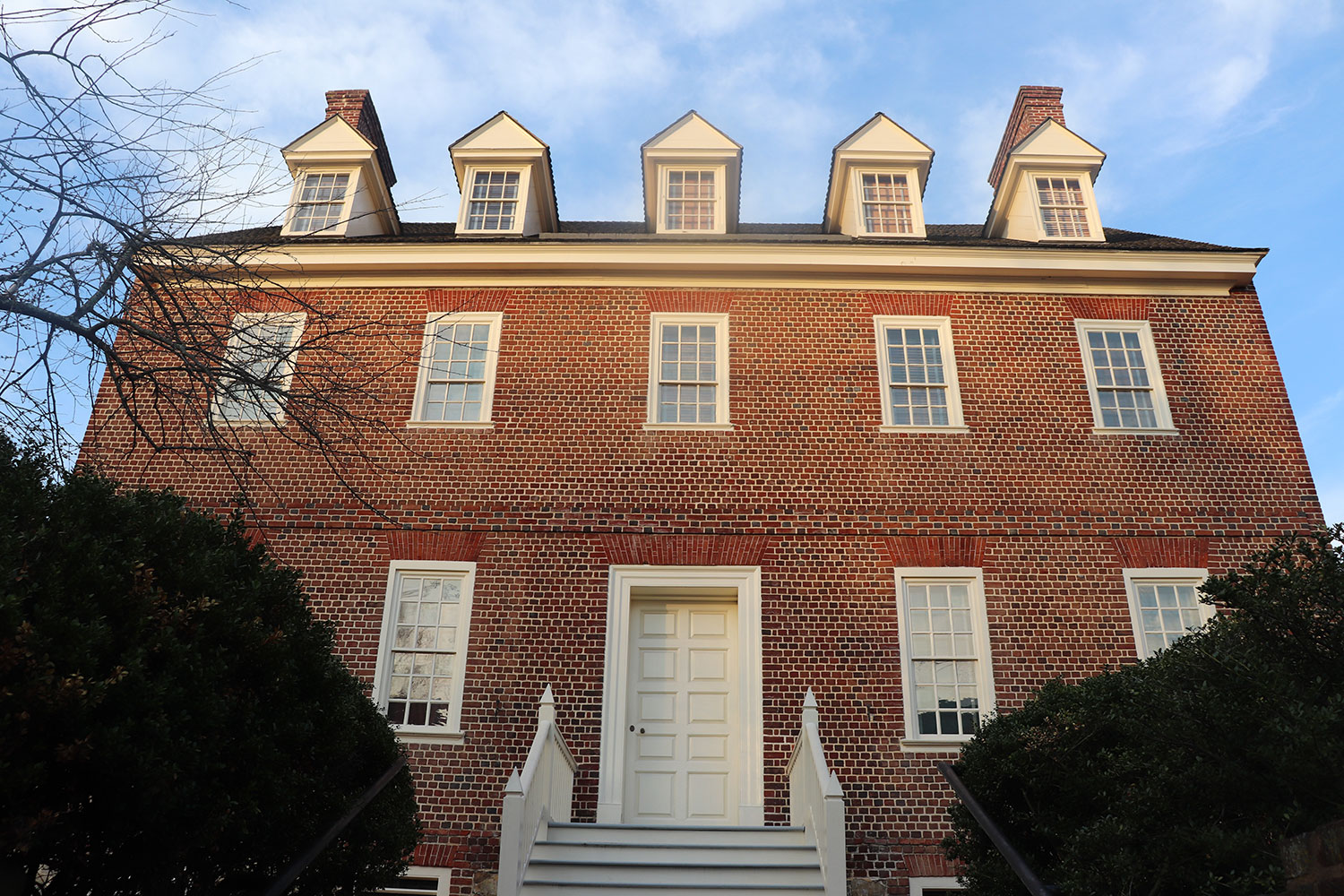 The Naval Academy is one of the city's most popular attractions. You can visit the Naval Academy Museum or take a tour. You should also stop by St. John's College on the other side of town as it's the third oldest college in the United States. There are also several historic homes to visit including the Charles Carroll house, William Paca House & Garden, and the Hammond-Harwood house. All three are excellent choices.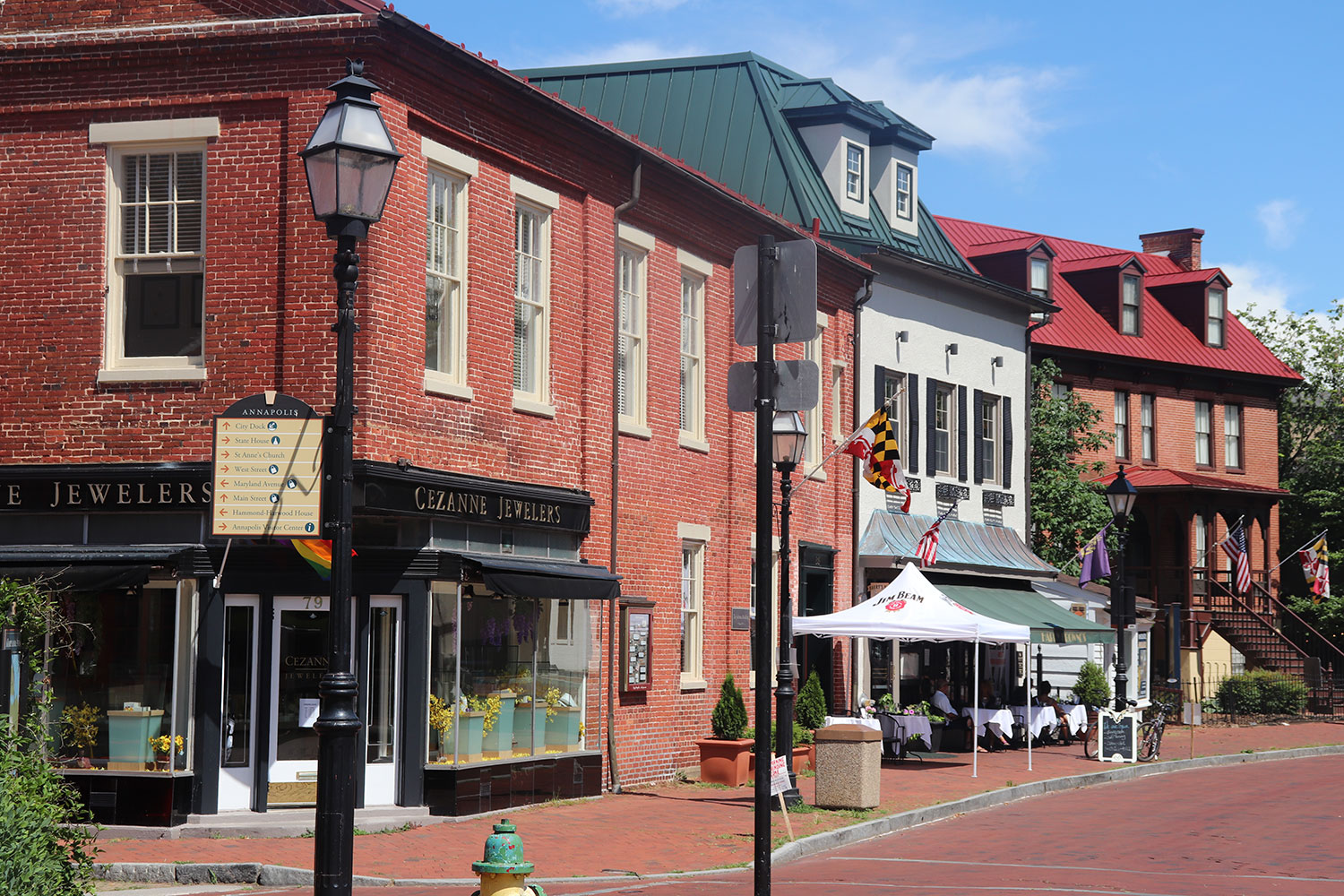 There's also a very small Annapolis museum where you can learn a thing or two about the city's history, but admittedly I haven't been there. A small but free museum is the Banneker-Douglass Museum, which has a bit on African-American history in the Chesapeake region.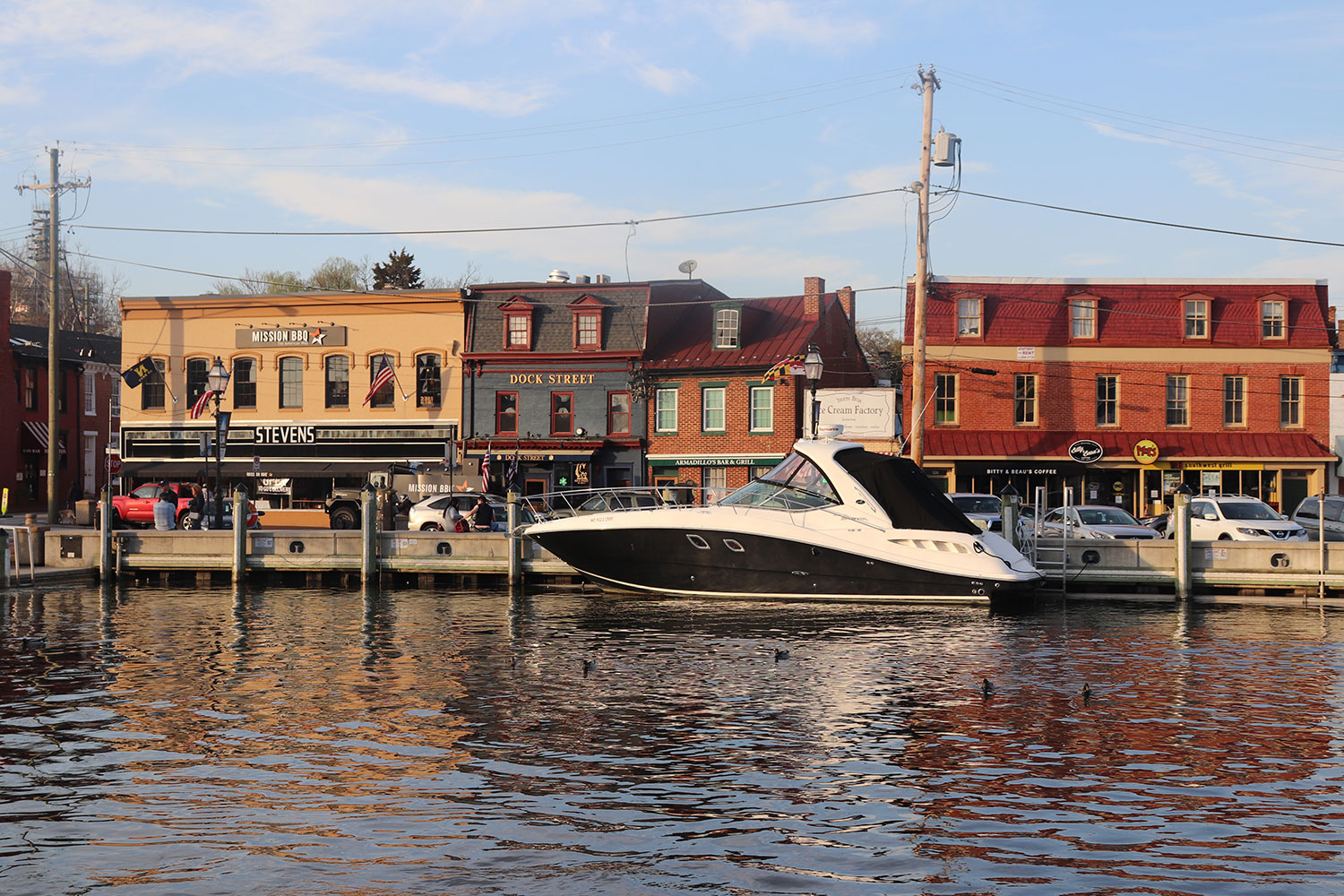 What Annapolis lacks in tourist sites, it makes up for in local businesses. One of the best things about Annapolis is the selection of local restaurants and art galleries. While painting and photography is very popular in Annapolis, there are some stores that have handmade decorative arts and pottery. Some other parts of Annapolis include Eastport, which is a charming residential area. If you like houses, a walk around Eastport is lovely. Also Parole is where the mall and a lot of other shopping centres are. This part is very busy but less exciting, and has more chain restaurants and stores than local.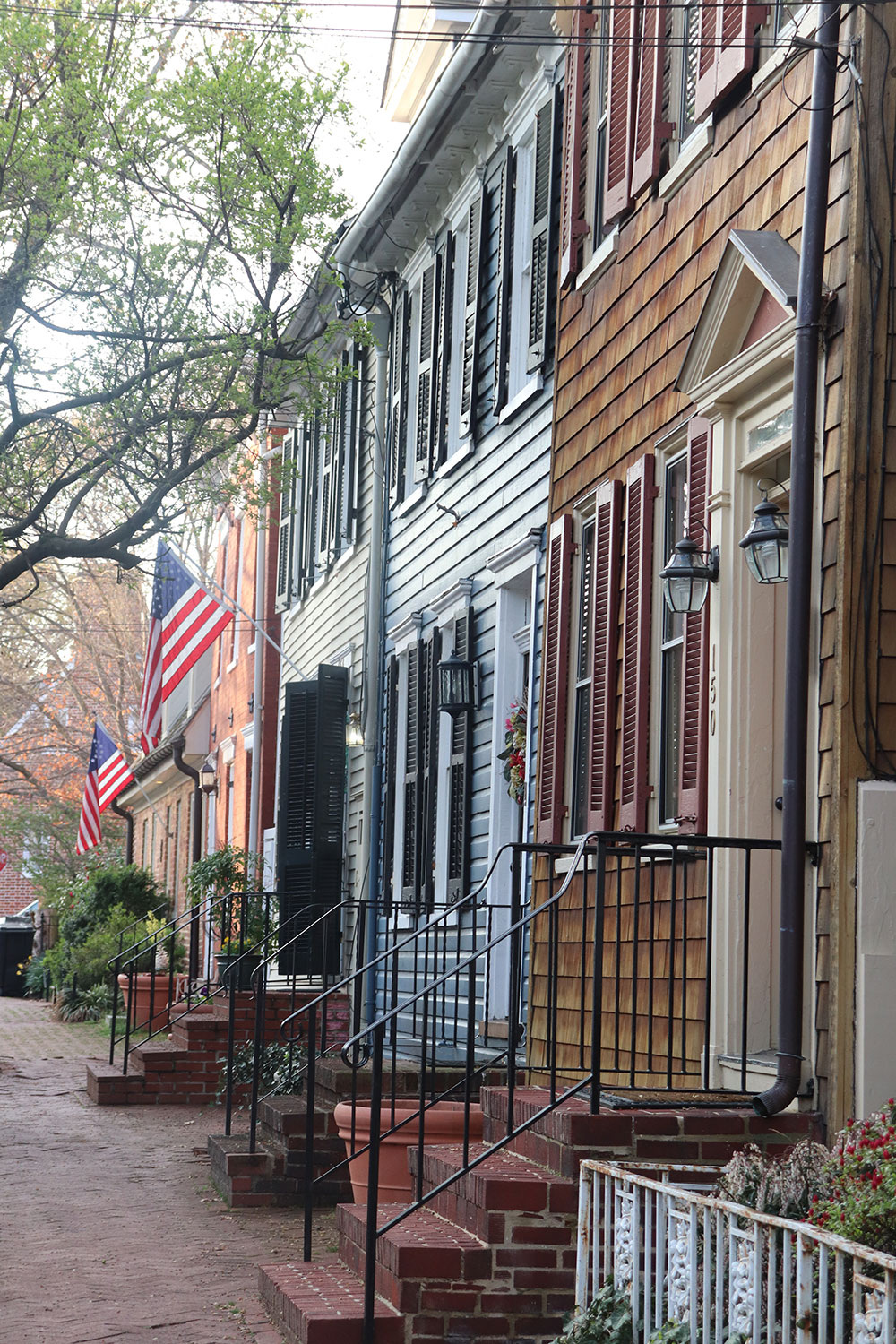 A fun thing to do for almost anyone is to hit the shores and go out on a boat in the Chesapeake Bay. There are rentals in the area, but they can be quite pricey. If you do have a car handy, I recommend going to Quiet Waters Park, which is a very large recreational park. There's a place here called Paddle or Pedal, where you can rent kayaks and bikes. Rough prices are $5 entrance to the park per car and $15 per hour on a kayak, so that's significantly cheaper. Kayaking on the river is not the same as going out on a boat on the bay, but it's equally nice and more budget-friendly.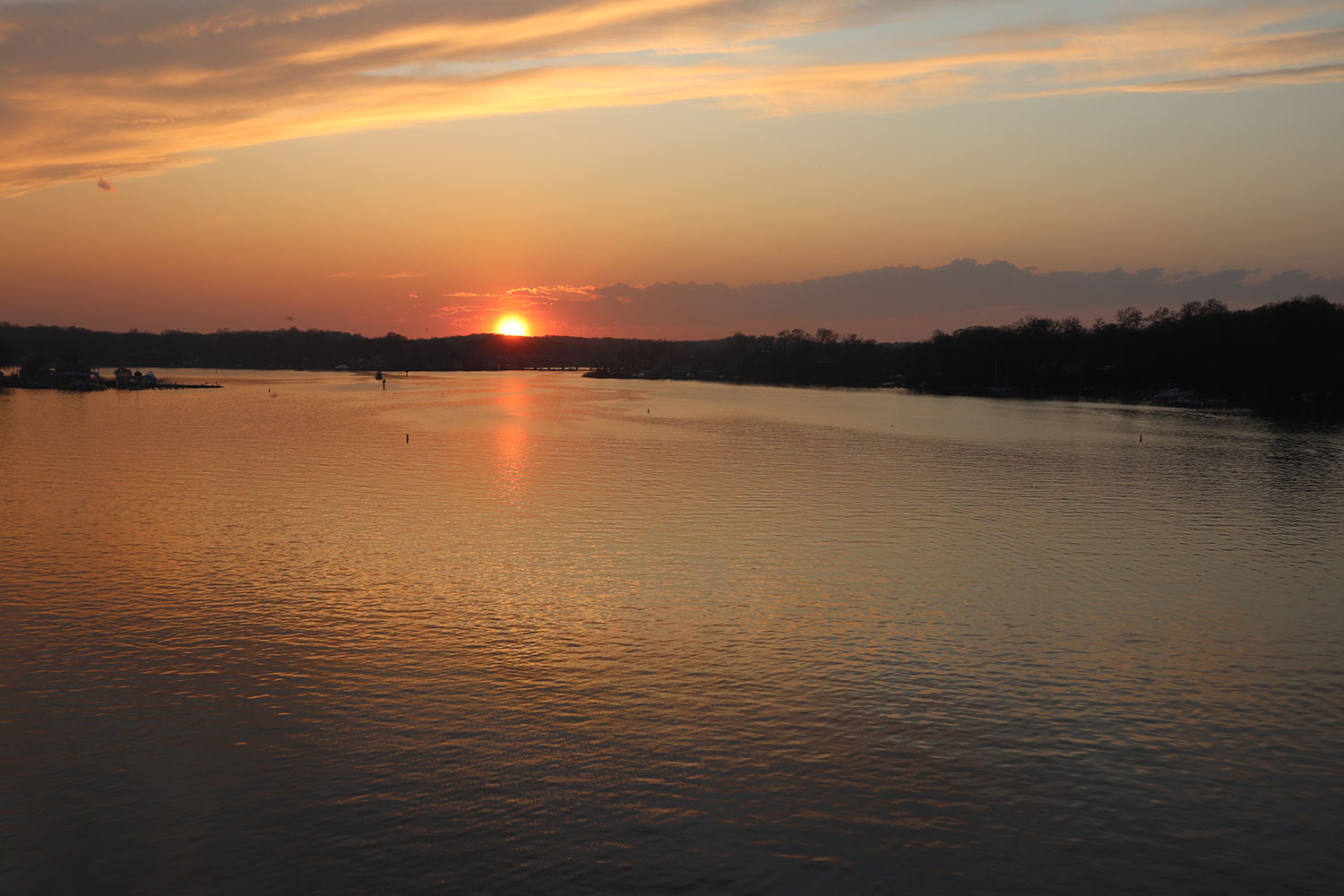 I'd allot a day or half a day to visit Annapolis since it's so small. However, if you're in the area, it's worth sticking around to check out all the restaurants and antique shops the city has to offer. Really, Annapolis is a great city to walk around, but you can do so in about an hour or two. Then make time for eating, stopping in stores, etc. If you have time, nearby Historic London Town is a fun outing where you can learn about the colonial era in Maryland. If you're staying the night, Annapolis has a surprisingly large nightlife. A lot of the clubs surround the harbour area.
Where to Eat
The city has a great selection of food for a tonne of different price ranges, but sadly it's not the most vegan-friendly city. I don't like to recommend restaurants in cities because I haven't tried them all, but that's not really the case with Annapolis. I've tried a lot! So here are some recommendations.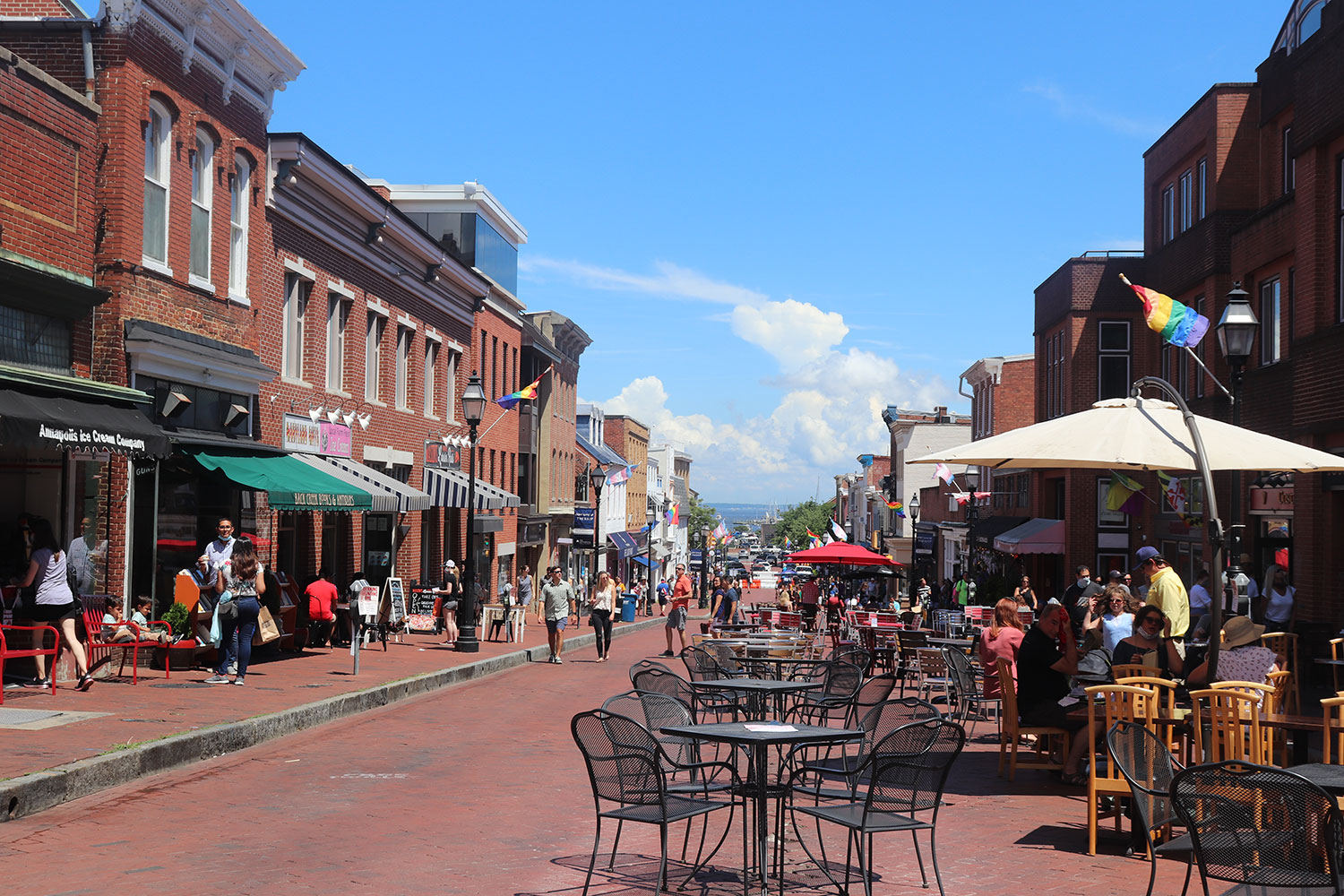 Historic Places:
Middleton Tavern – Since 1750. Virtually no veggie options.
Reynolds Tavern – Since 1747. Very limited veggie options but they do have afternoon tea. I've eaten there and though their food wasn't good, their scones and tea were.
Lunch/Dinner:
For dessert:
Annapolis Ice Cream Company – They have a selection of vegan ice cream!
Bruster's Ice Cream – If you do have a car, Bruster's has delicious ice cream in a wide variety of flavours. I love going there because they also have free dog ice cream for my doggie! There are also dairy-free flavours.
Kilwin's – Kilwin's is not a local store but its locations are limited to only a few states. They have great fudge.
Sofi's Crepes – Where they serve, you guessed it, crepes! This is a franchise but it's limited to Maryland right now.
Salty Paws – Ice cream for doggies only. They also sell doggie ice cream mix for on the road!
I hope that more vegan options become available soon.
A fun thing that Annapolis does each summer is close off its streets so that people can dine outside, pictured above. Times and dates vary so check out the city's calendar to see what restaurants will have outdoor seating and when.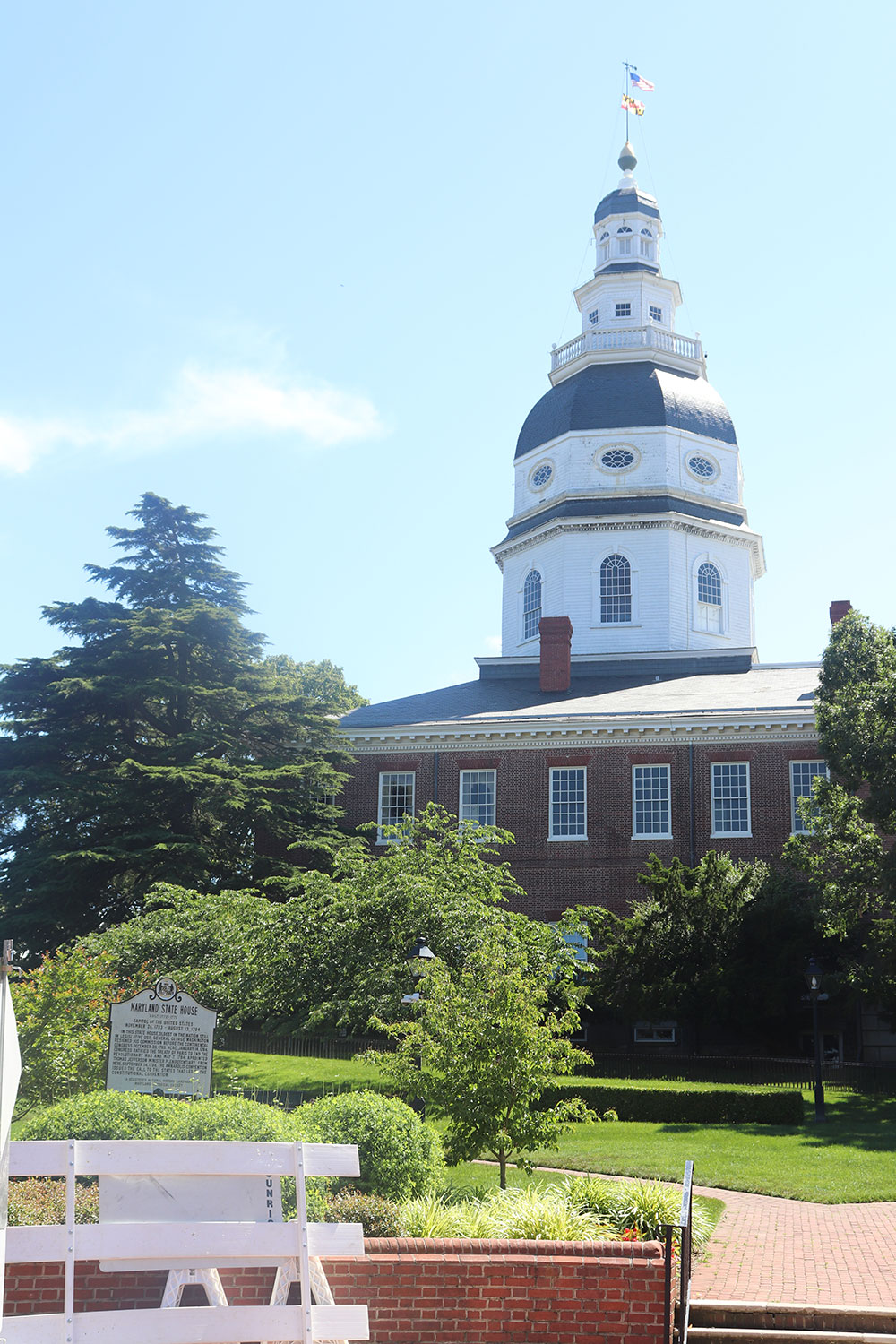 I really love the laid-back, nautical and historic feel of Annapolis. It's a great place to visit and should be on your radar if it's not already.
Have you ever been to Annapolis? What did you think?
Pin This for Later
Please note that this post may contain affiliate links. These are at no additional cost to you but I receive a commission if you make a purchase through the link, and the commission helps me run my blog. Thanks for your support!
Tags:
annapolis
,
maryland
,
united states
Sharing is Caring
Want to support me?
Buy me a Coffee
2 Comments on "Things to Do & See in Annapolis, MD: a Local's Travel Guide"