10 Beautiful Towns & Small Cities in France
Originally published on Monday, April 19, 2021
I lived in France for 5 months and it's undoubtedly the country I know the best besides my own. That being said, there's still a lot I'd like to see and do in France, so this list is nowhere near complete. However, I've compiled a list of beautiful French towns and small cities that are absolutely worth visiting on your trip to France.
Aix-en-Provence
Aix is one of the most charming and tranquil towns in Provence. Founded during the Roman times and becoming a hot spot with the impressionists, it today embodies the rustic charm of France's south and is an excellent place to explore and relax.
Today, it's a beautiful place to stroll around its streets, narrow and wide. Be sure not to miss the many fountains like the Four Dolphins, the unique Moussue Fountain, and Fountain of the Rotunda to name a few. You can also visit Paul Cezanne's Studio. Strangely enough, this small town was also the most vegetarian-friendly place I experienced while in France. Who'd have thought?
Antibes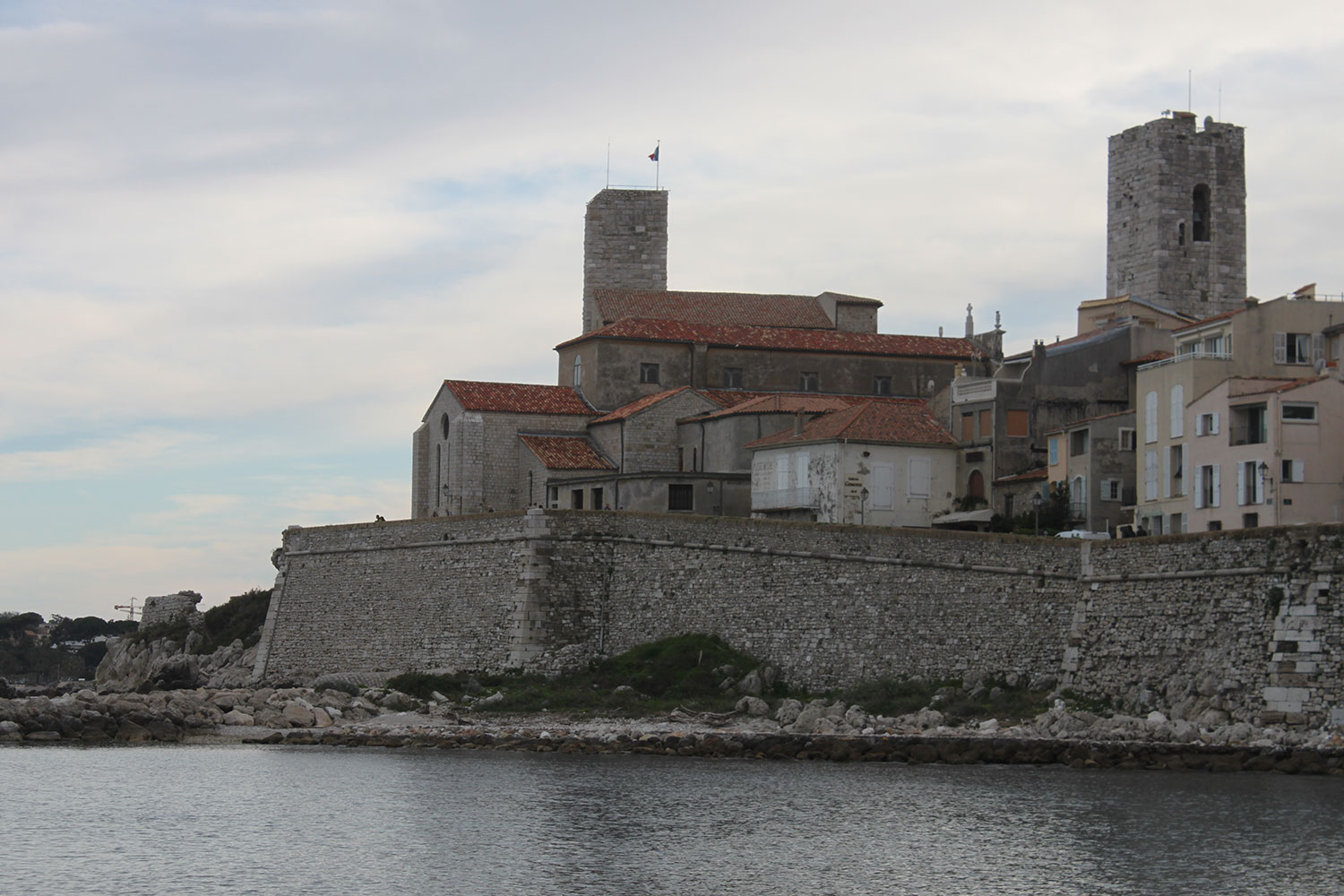 Antibes, like many other Mediterranean towns, dates back to the ancient days when it was founded by the Greeks. It later fell under Roman and then eventually French rule, remaining an important trade port. It remains a port town to this day, with its original medieval fortifications, and is one of southern France's most charming towns.
Today's buildings are only a few centuries old but the town, filled with restaurants and shops, still feels rich in culture. Though the main attraction is, of course, the wonderful sandy beaches, the boats, and the charm of the Mediterranean. Antibes is large enough to feel exciting but small enough to be a relaxing getaway.
Avignon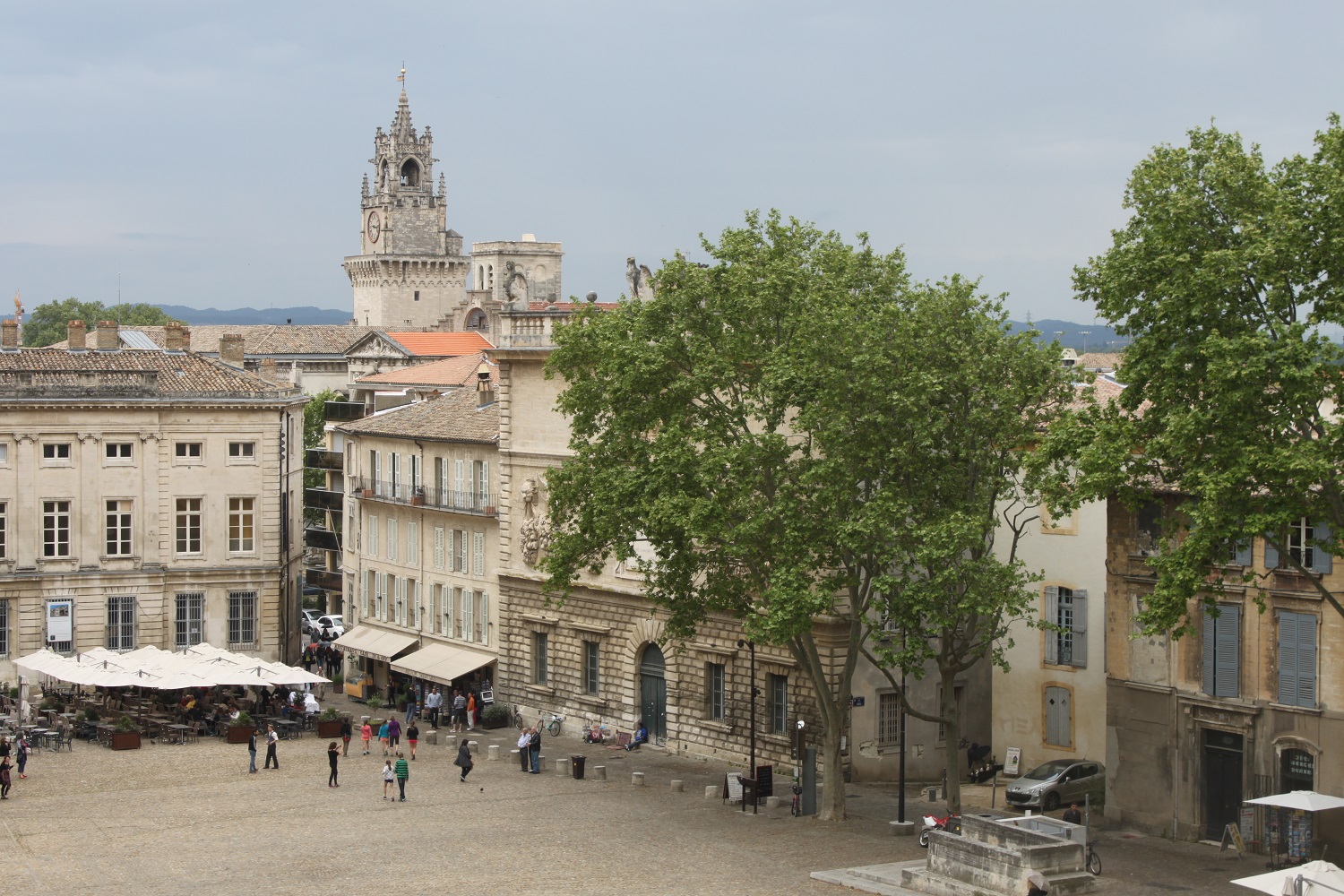 Located in southern France, Avignon was a Roman city that became the Seat of the Papacy from 1309-1377, which is still its main draw today. It's an absolutely beautiful city that reflects its millennia of history, from medieval city walls to more "modern" Baroque architecture.
Must-dos in Avignon include visiting the Palais des Papes (Papal Palace) and Pont du Gard, the famous bridge – both UNESCO World Heritage Sites. However the town is quite sizable and lovely to walk around and offers a few galleries and museums to visit.
Click here to read my full blog post on Avignon.
Bordeaux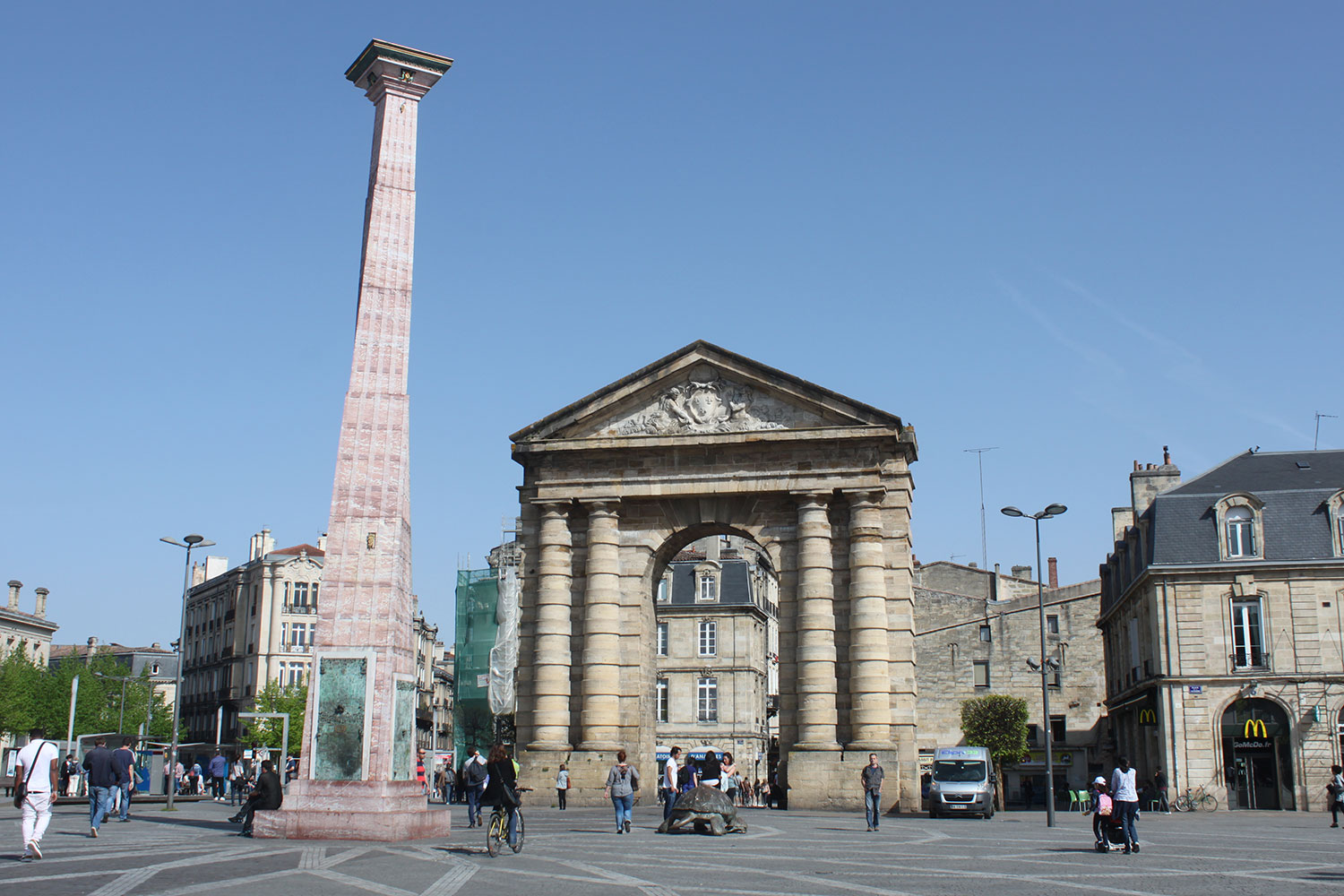 Bordeaux is the largest place on this list, and is really more a small city. However it's often overlooked
by tourists and its unique baroque charm give it a spot on this list. The city itself dates way back to the Roman and Celtic invasion eras and was a centre for wine trade in the medieval ages. However, as can be seen today with all its baroque architecture, its golden era was in the late Renaissance and reformation periods. The city is also a UNESCO World Heritage Site.
Some must-sees include the city's many gates: Porte Cailhau, Porte de Bourgogne, Porte Dijeaux, and Porte d'Aquitaine (amongst a few others), fountains, and intricately-carved buildings. However a huge draw to the city is, of course, Bordeaux wine. For its fairly large size, Bordeaux is still full of charm and one of the most beautiful places to visit in France.
Colmar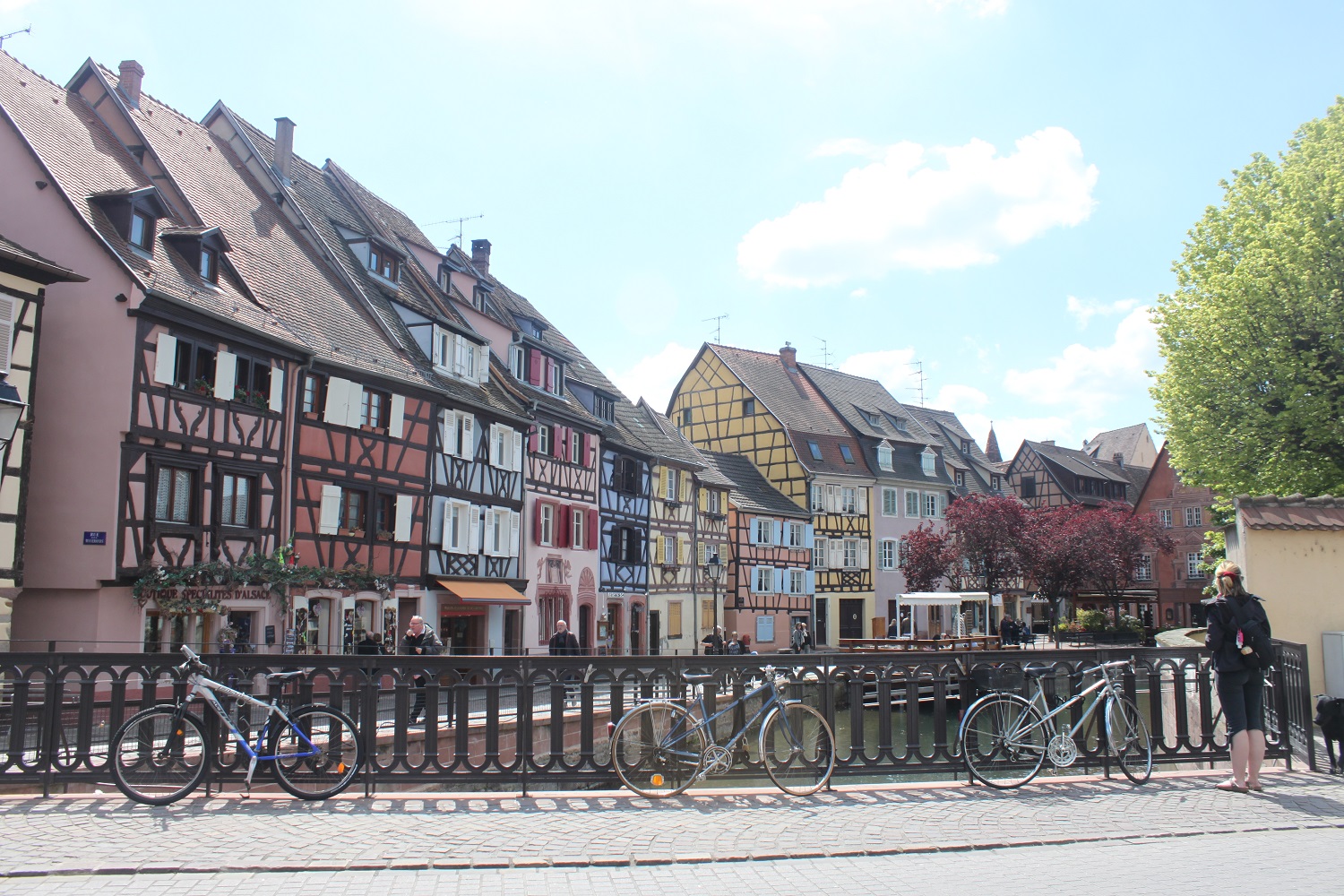 An Alsacian town, Colmar stole my heart. The town dates back to the 800s and to this day retains so much of its medieval charm. What's amazing is that the town is actually very sizable and is like a step back a few hundred years in time. Colmar is often shadowed by Alsace's largest city, Strasbourg, but Colmar is in my opinion so much more charming.
Though Colmar does house the Unterlinden Museum (art) and the Bartholdi Museum (Auguste Bartholdi designed the Statue of Liberty), its main attraction is the beautiful streets, buildings, fountains, and people. It's one of the most beautiful places I've ever visitied.
Click here to read my full blog post on Colmar.
Dinan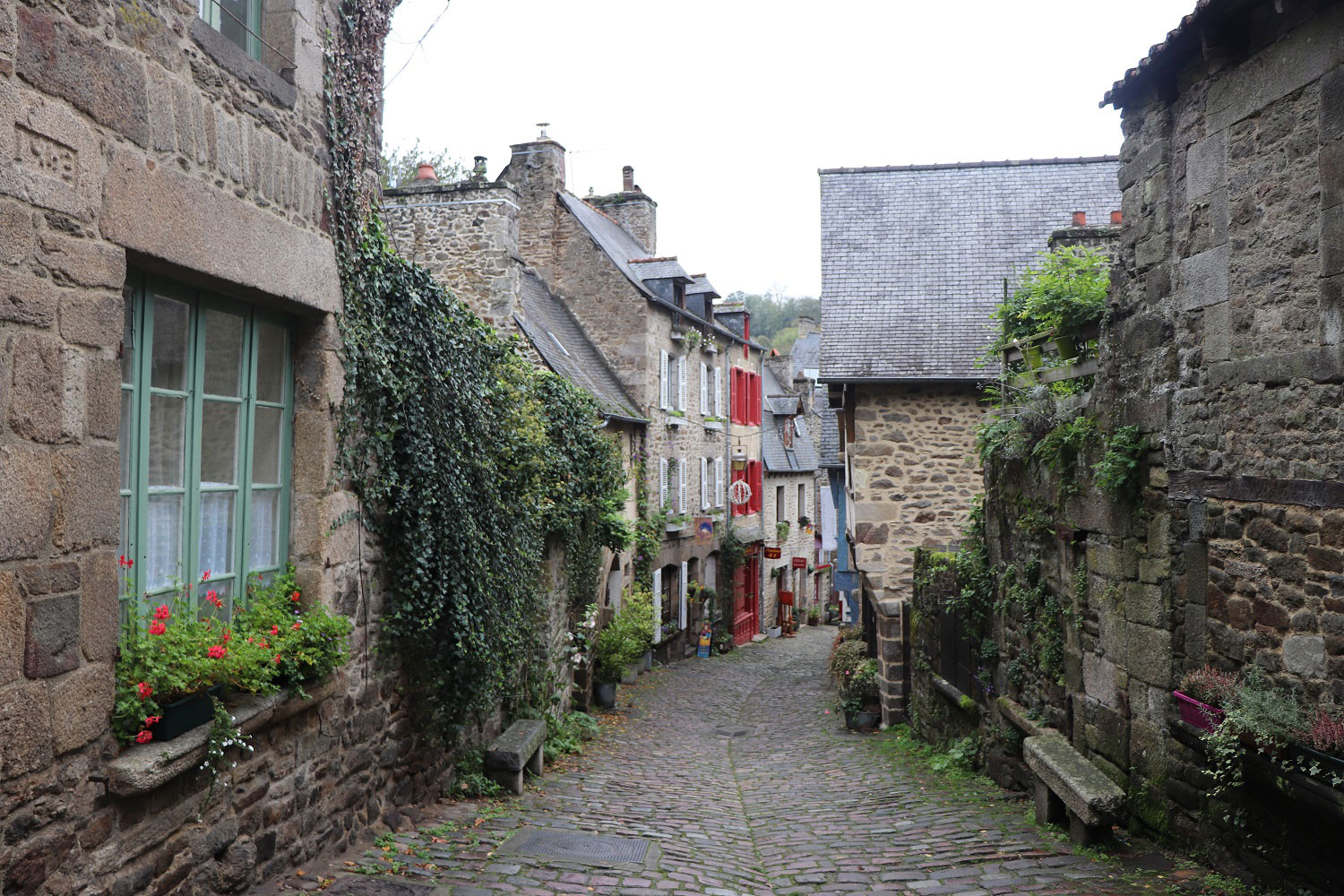 Located in Brittany, Dinan was one of the most difficult places to get to via public transit. But it's doable and it was so worth it. It's like walking back to medieval times – not medieval France, but centuries ago when Brittany was its own country. Located on several hills and alongside the Rance River, it's one of the most charming places in all of France if not Europe.
The town's highlights include the 13th-century ramparts and the Château de Dinan. There's quite a few churches and other buildings to be seen, some of which are amongst the oldest in Europe.
Click here to read my full blog post on Dinan.
Menton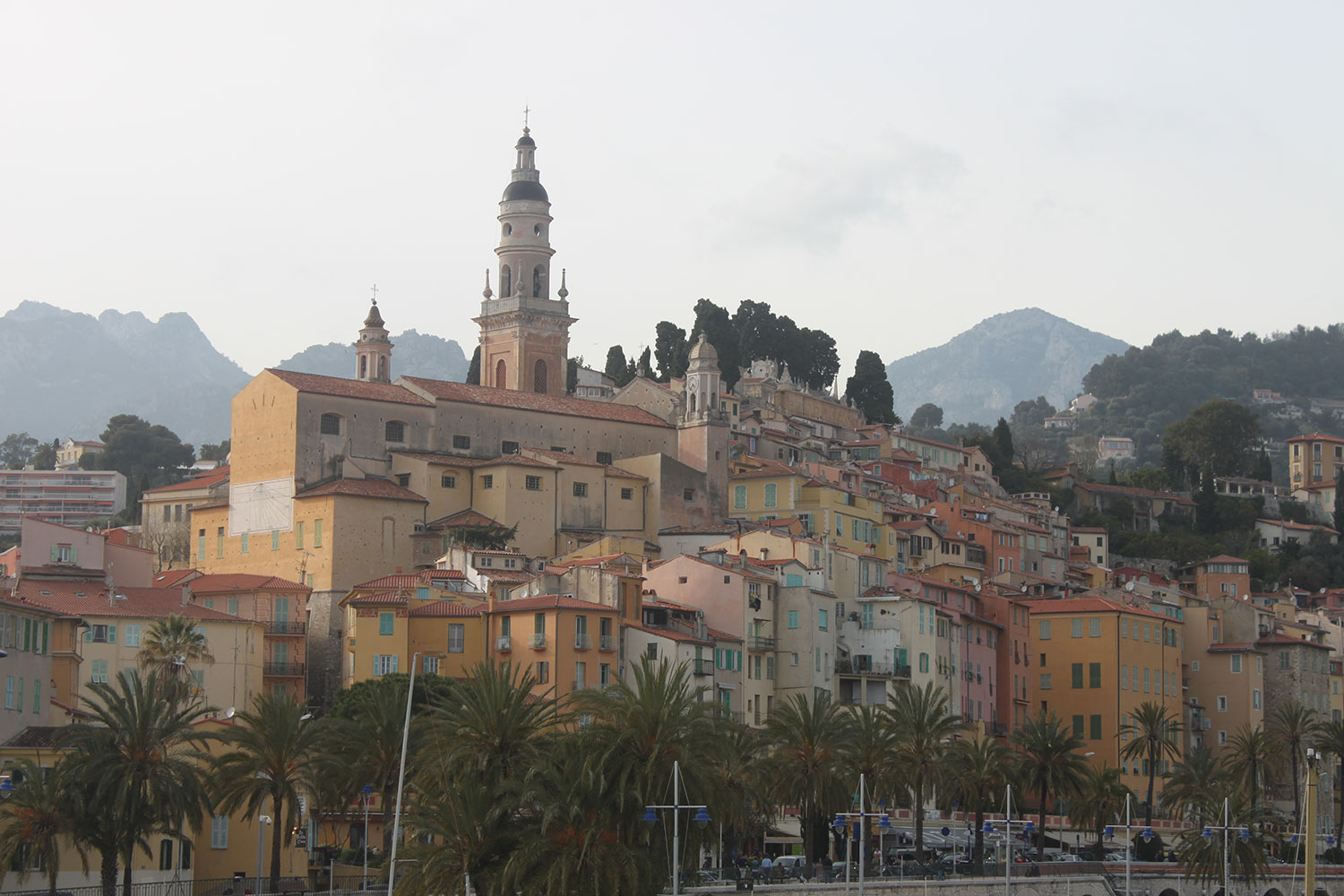 Located at Italy's border on the Riviera, Menton is one of the smallest places on this list but also one of the most charming. A medieval town that's seen centuries of political changes – becoming part of Monaco, Genoa, and eventually France – it's another one of France's many towns frozen in time. What makes Menton unique is its colourfully-painted buildings. Along the seaside, there's nothing more beautiful. You can tell that I visited on a cloudy day and I was still blown away!
Of course, the main things to do in Menton are visit the old port and the wonderful sandy beaches. Nearby Nice is beautiful but has rocky beaches, so Menton is a great alternative.
Mont St-Michel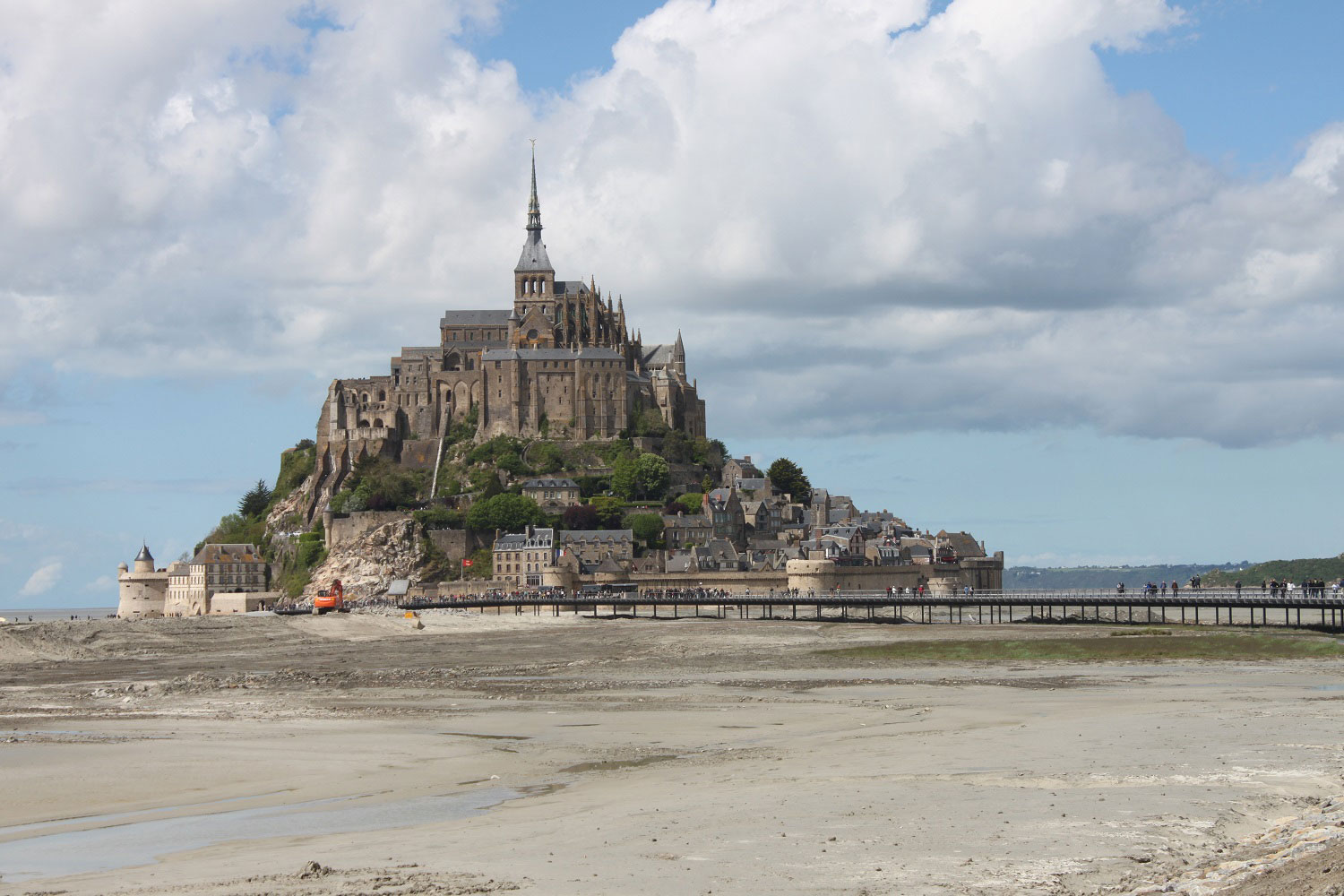 Mont St-Michel in France's Normandy region is iconic and a UNESCO World Heritage Site. The main structure was built circa 700 when Aubert of Avranches had a dream that the archangel Michael told him to build a monastery atop a rock in the Norman Sea. His dream was realised and is now one of France's most prominent tourist destinations.
Though the town is by far the most touristy on this list, it's too majestic to exclude. A long walk up to the monastery might be filled with souvenir shops but it's also filled with architecture that's over 1,000 years old, looking over the beautiful channel. I've been only during low tide but it's still so gorgeous. High tide must be amazing. It's certainly a place to at least consider visiting.
Click here to read my full blog post on Mont St-Michel.
Provins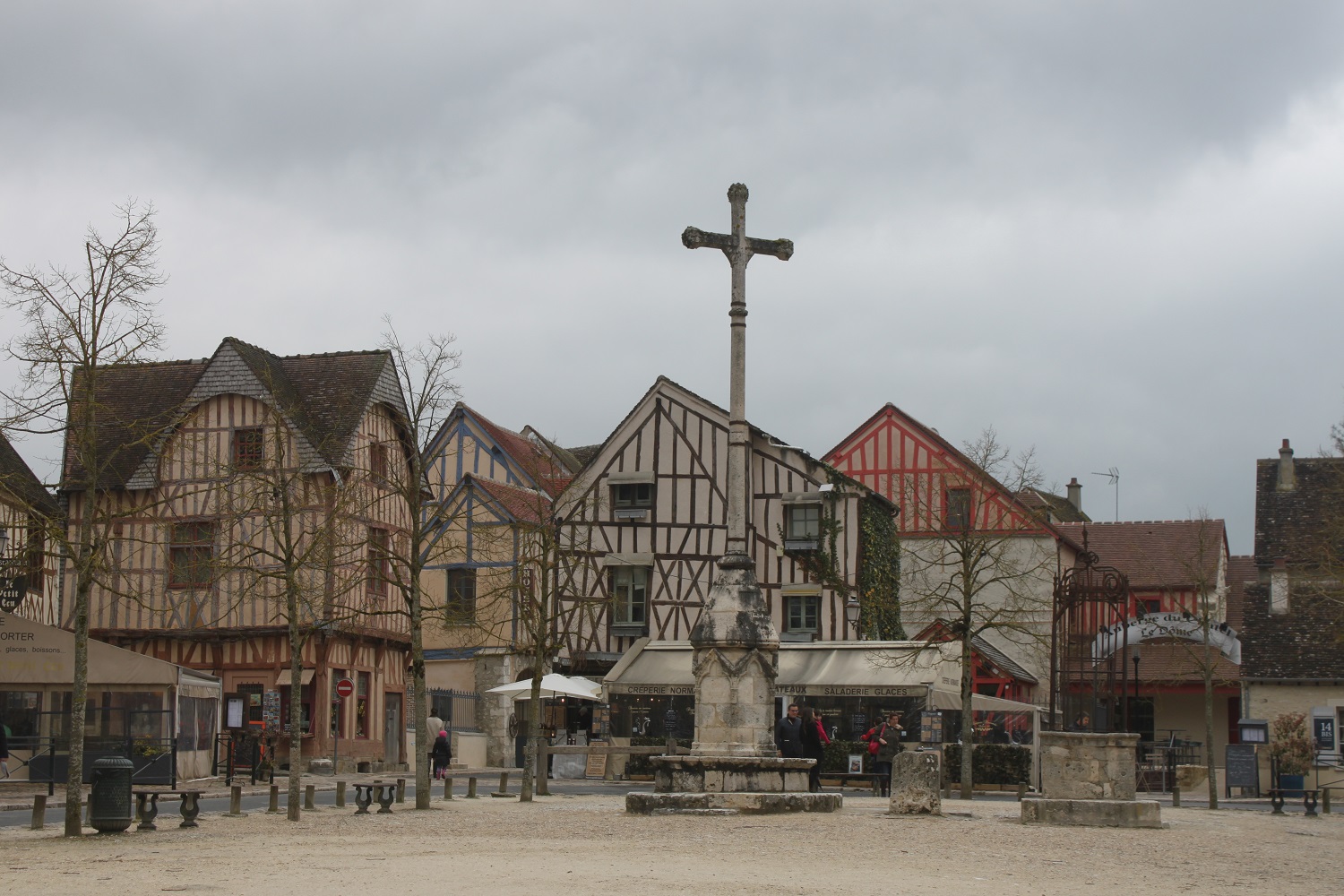 Despite being a short train ride from Paris, Provins falls under so many peoples' radars. A UNESCO World Heritage Site, Provins was actually one of the most important cities and trading routes in France back in the 11th-13th centuries. Today it retains its medieval structures and heritage and is an absolute gem of a town.
Though there's a lot to see just by walking around (the town has both Upper Town and Lower Town). Popular activities include visiting Cesar Tower – an icon of Provins, the city walls, and rose-flavored or -scented everything! Provins is a city of roses and even has a rosaraie.
Click here to read my full blog post on Provins.
Rouen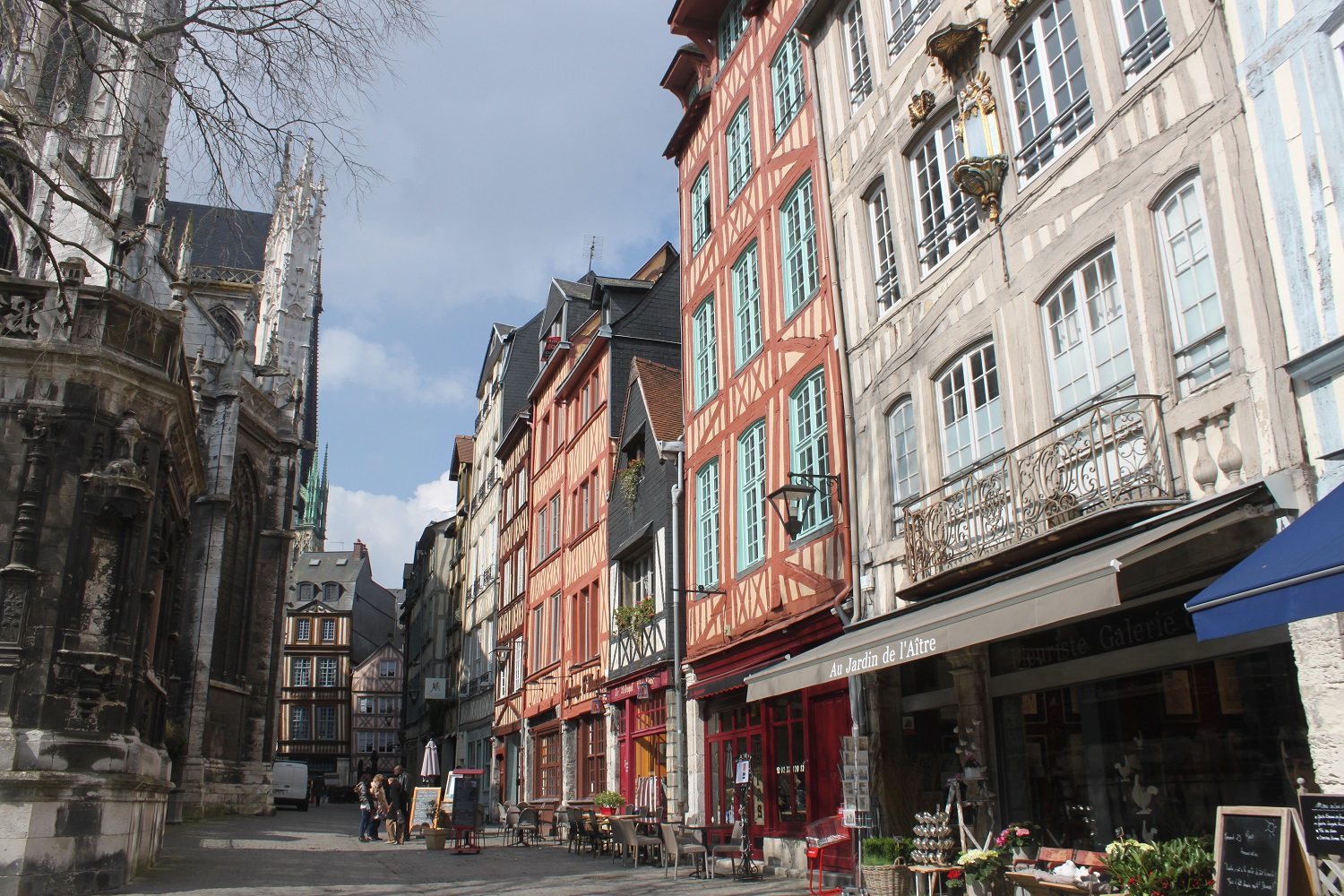 A small city in Normandy, Rouen is famous for being where Joan of Arc was imprisoned and burned at the stake. Today, it has sections and remnants of those medieval days and incorporates a variety of architectural styles, ultimately being a very beautiful city.
Some popular things to do include the Donjon of Rouen (where Joan of Arc was imprisoned), the Church of Saint Joan of Arc (where she was burned), and the Cathedral Notre-Dame de Rouen (one of Monet's muses).
Click here to read my full blog post on Rouen.
I cannot wait to get back to France to explore more towns and cities, though I'd love to return to each and every one of the places on this list, too. France is such a wonderful country and is so deserving of a visit.
Pin This for Later
Please note that this post may contain affiliate links. These are at no additional cost to you but I receive a commission if you make a purchase through the link, and the commission helps me run my blog. Thanks for your support!
Tags:
aix-en-provence
,
antibes
,
avignon
,
bordeaux
,
colmar
,
dinan
,
france
,
menton
,
mont st-michel
,
provins
,
rouen
Sharing is Caring
Want to support me?
Buy me a Coffee