The Top 10 Places On My Bucket List (2021)
Originally published on Monday, July 19, 2021
I am not joking when I say I have a world of a bucket list.
A few years ago, I started my ultimate bucket list to keep track of places that I'd like to see. So when someone says, "hey, you should check out this off-the-radar museum," I'll have a place to put it. I can then reference this list when planning a trip (something else I love to do). When the pandemic hit, I decided to go back to this bucket list and start from scratch.
I researched the best places and things to do in over 100 countries and most U.S. states and it took me an insane amount of hours and over a year of passively adding destinations to the list. But I now have a tentative bucket list – something to reference when I'm planning trips – and I learned a tonne about the world and its places in the process. I haven't alphabetised it yet but you can view the list here, use it as a starting point, whatever.
A quick note that the images are not mine and were just taken from various sources for this personal webpage that does not index to search engines. If you see something that's yours and don't want it there, just pop me a note and I'll take it down. However most images come from large publications.
Here's how I made the list: (Just in case you're an insane person like me and want to do the same thing)
After compiling a list of countries which piqued my interest, I researched the best cities, towns, and misc places to visit in each. I wrote down everything that could interest me in the slightest, disregarding things that I just don't see myself doing. Believe it or not, quite a few cities and a handful of countries got cut because I just couldn't see myself going there anytime soon. I also mapped them on Zeemaps because that also helps me with my trip planning. I'm a hobbyist web designer so a web page is my format of choice for the bucket list.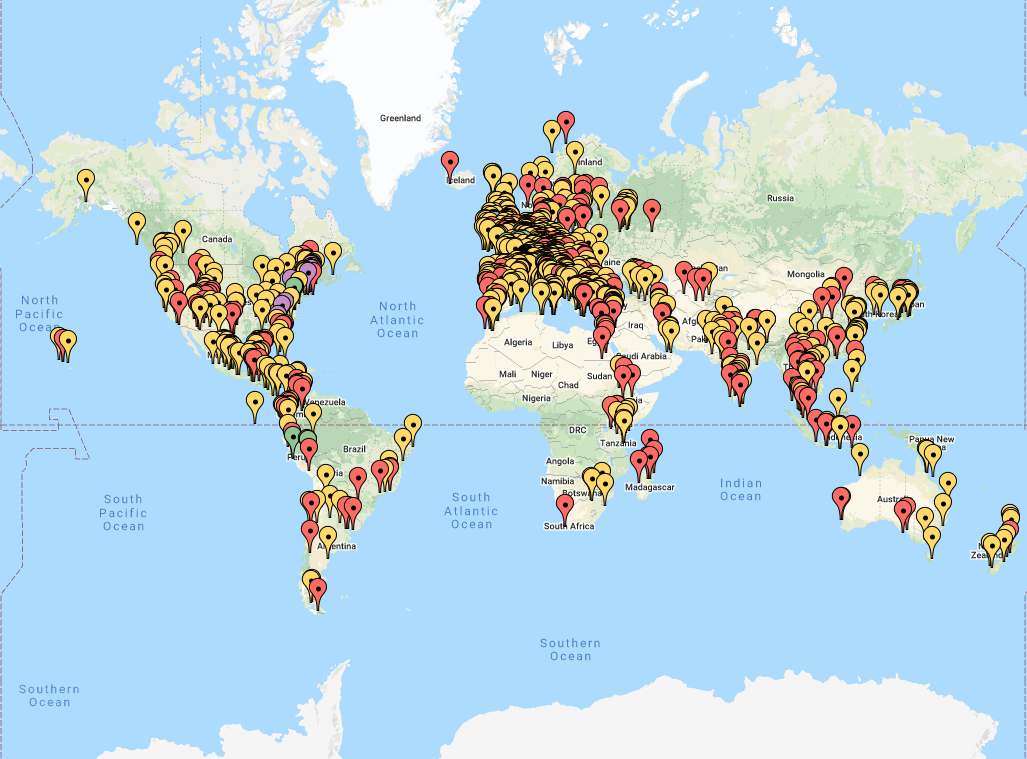 For my own reference, the red markers are places I really want to visit and the yellow ones are places I want to go to but not as much as the red ones. (This didn't work out so well but whatever.) The green markers are for places I've already been to but that I'd really like to return to. Here's the fun part – the handful of purple markers you see are places I've actually gotten to since I created my list! So I'm hoping to make a lot of this purple.
What does it mean to check something off your bucket list? If I feel content to have seen a place, then I will "check it off" of my bucket list. That doesn't mean I wouldn't like to return – I could even want to spend a lifetime there. But my time here is limited and I have so many places I'd really like to see that I'd rather go somewhere new first.
However, there are places that I've been to that I definitely want to return to because I feel like I didn't spend enough time there. For example, I went to Portland, Maine this past month and everything was closed the day I was there. It was also extremely, wickedly hot, so we cut the day short. So while I've been to Portland, it wasn't enough to fulfill that desire of going to Portland. So I would say that Portland has not been "checked off."
I share all this information because it's so relevant to other travellers. Some of us are really big on planning and the bucket list does have a tiny bit of controversy to it. At the end of the day, it's all personal. So after writing 700 words, I will now tell you the top 10 places currently on my bucket list.
Italy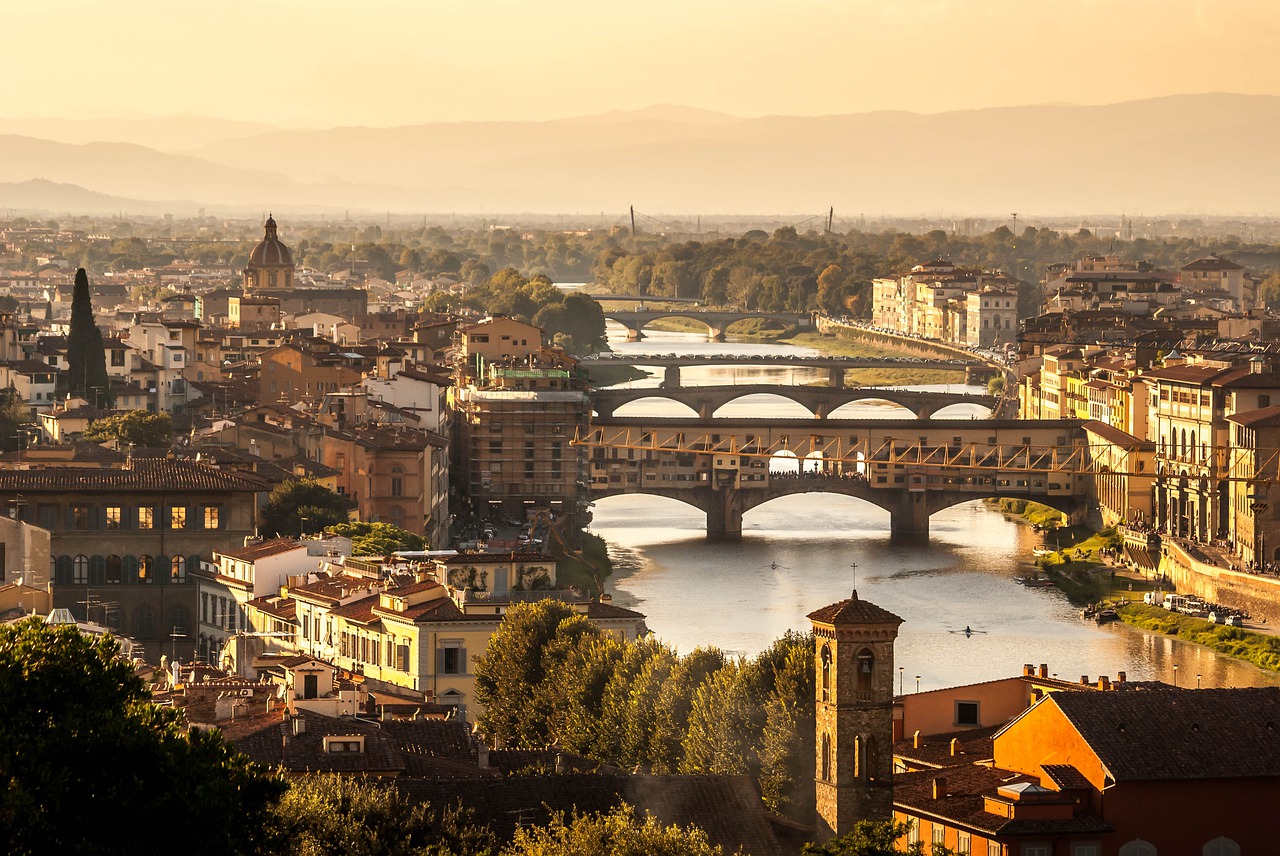 Image by vrolanas on Pixabay.
The rest of this list is in alphabetical order but Italy is currently waaaayyy at the top of my bucket list. Anywhere in Italy – just drop me from a plane somewhere and I'll deal with wherever I land. Seriously!
I went to Italy in 2011 and I loved the atmosphere, the people, the food, all the things to see and do, and the incredibly well preserved towns. It's still probably my #1 favourite place even though I was a wee teenager when I visited. After going *new* places for years, I booked a dream trip last year to revisit some of the places I went before and then see some new places. Then COVID hit and destroyed everything.
Unfortunately, visitors still need to quarantine so it's off of my list until things are normal – and I mean, completely, 100% normal – again. Thank goodness for me that I've already had some great experiences there but I just would really love to go back. The ideal would be to stay there for several months.
I did a Twitter survey and Italy was the #1 country of people who'd been to over 50 countries so I am basic but also validated.
Austria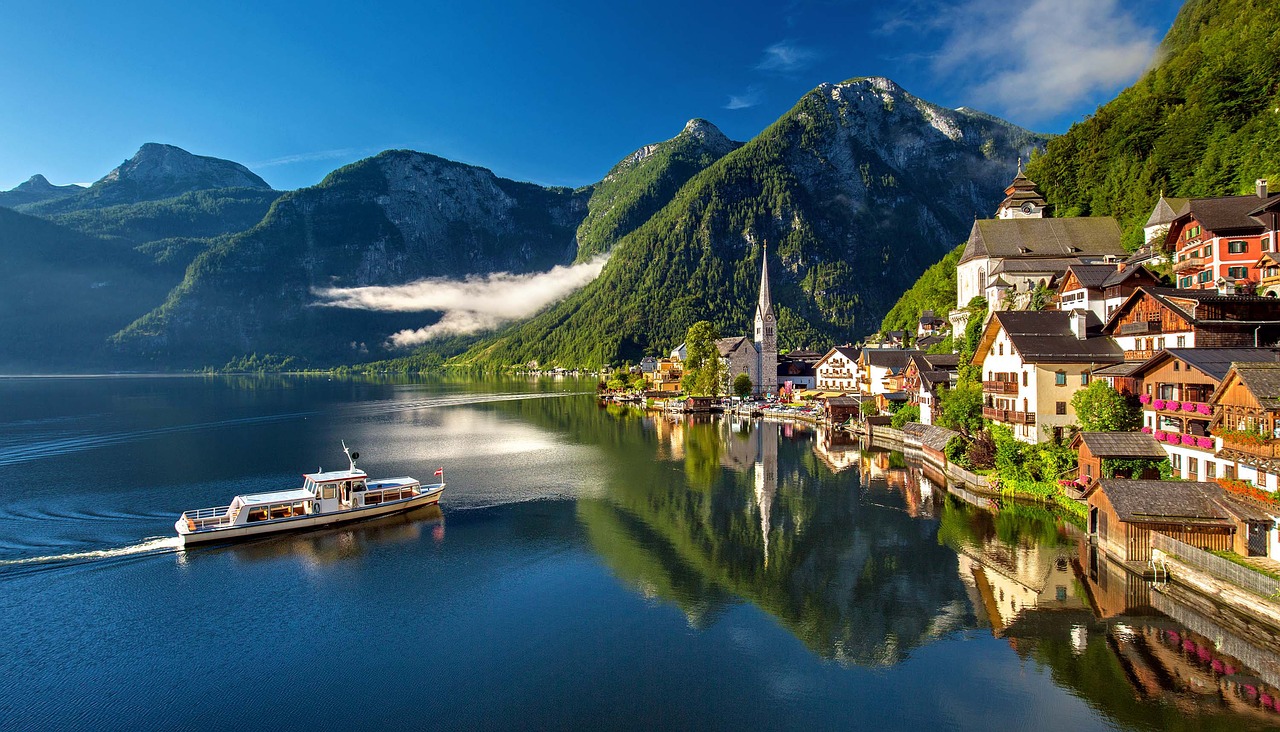 Image by Julius Silver on Pixabay.
This is perhaps the most indescribable place on my list but I really fell in love with Austria virtually. There are a lot of well-preserved medieval cities there and there's a tonne to do in the ways of museums and art. There's also incredibly stunning nature. I assume the vibe is like its neighbours Germany and Switzerland, both places I enjoyed being in.
Austria wasn't really on my radar before but I didn't know that there was so much I'd be interested in there. Now I'm completely sold. I had actually planned to go to Vienna for a quick trip in 2020, but I'm glad it didn't work out because I didn't realise how much more time I'd actually want to spend there.
the Baltics
Image by GORBACHEVSERGEYFOTO on Pixabay.
Estonia, Latvia, and Lithuania – these countries have always been on my bucket list, just under other places that I've now visited. I've heard great things about these three but I'm really drawn to the well-preserved medieval capital cities and laid-back atmosphere. The Baltics also don't see the tourism that places like France and Italy do so it's a bit off the beaten track.
Ideally, I'd like to go there in November but travel restrictions are still in place so I might have to go another time.
China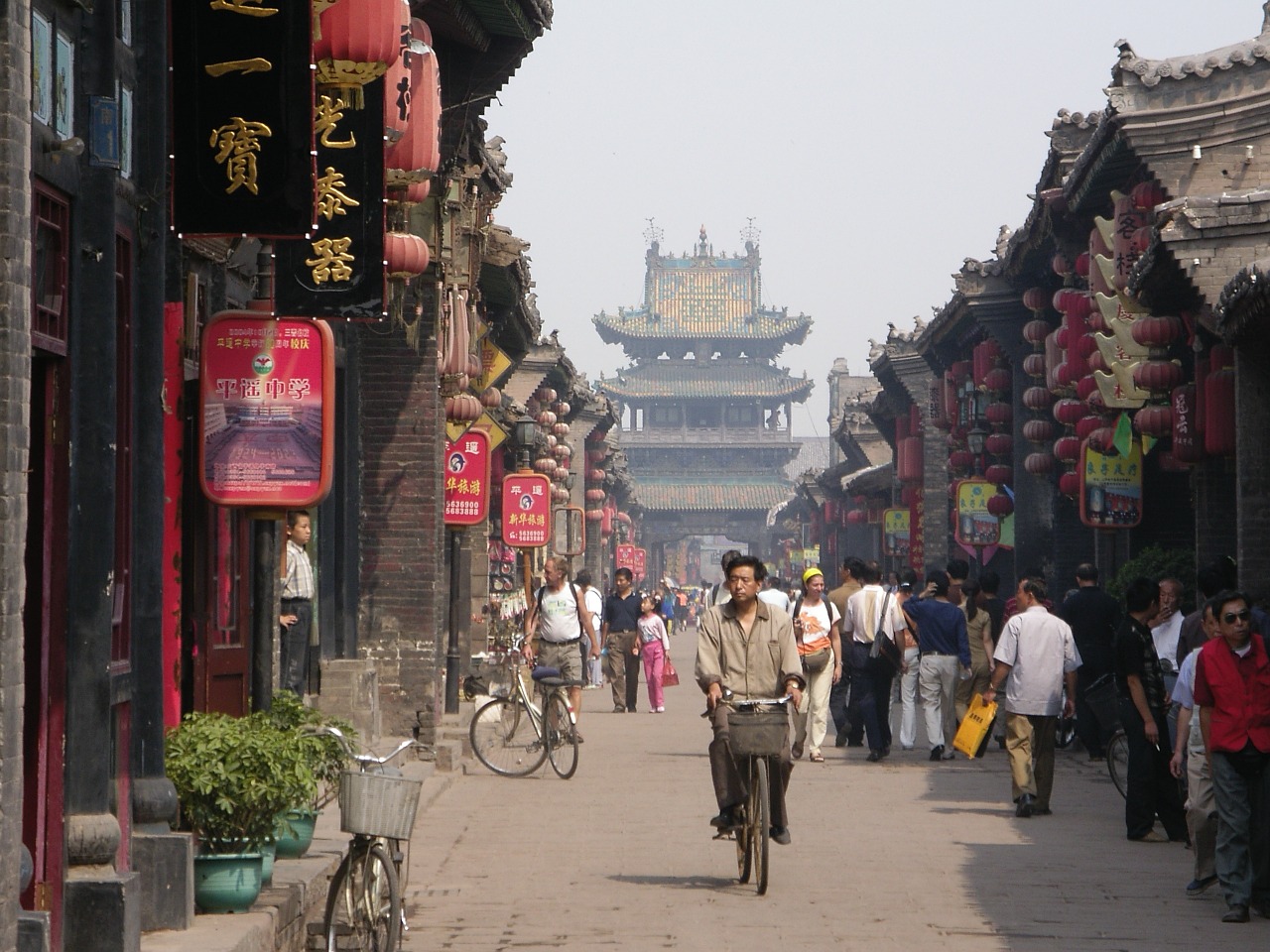 Image by janeb13 on Pixabay.
I honestly hate to have this on my bucket list. China is a huge but incredible-looking country with an insane amount of beautiful medieval towns neighbouring big, bold cities. There is just so much I want to visit and see and learn and do.
I hate that it's on this list because the Chinese government obviously has very big issues with regards to human rights to the extent that there are atrocities. I wouldn't be visiting Xinjiang but there is literal genocide going on in China. Tourism generally supports local economies more than the government but I just can't go to China in good conscience right now.
Ecuador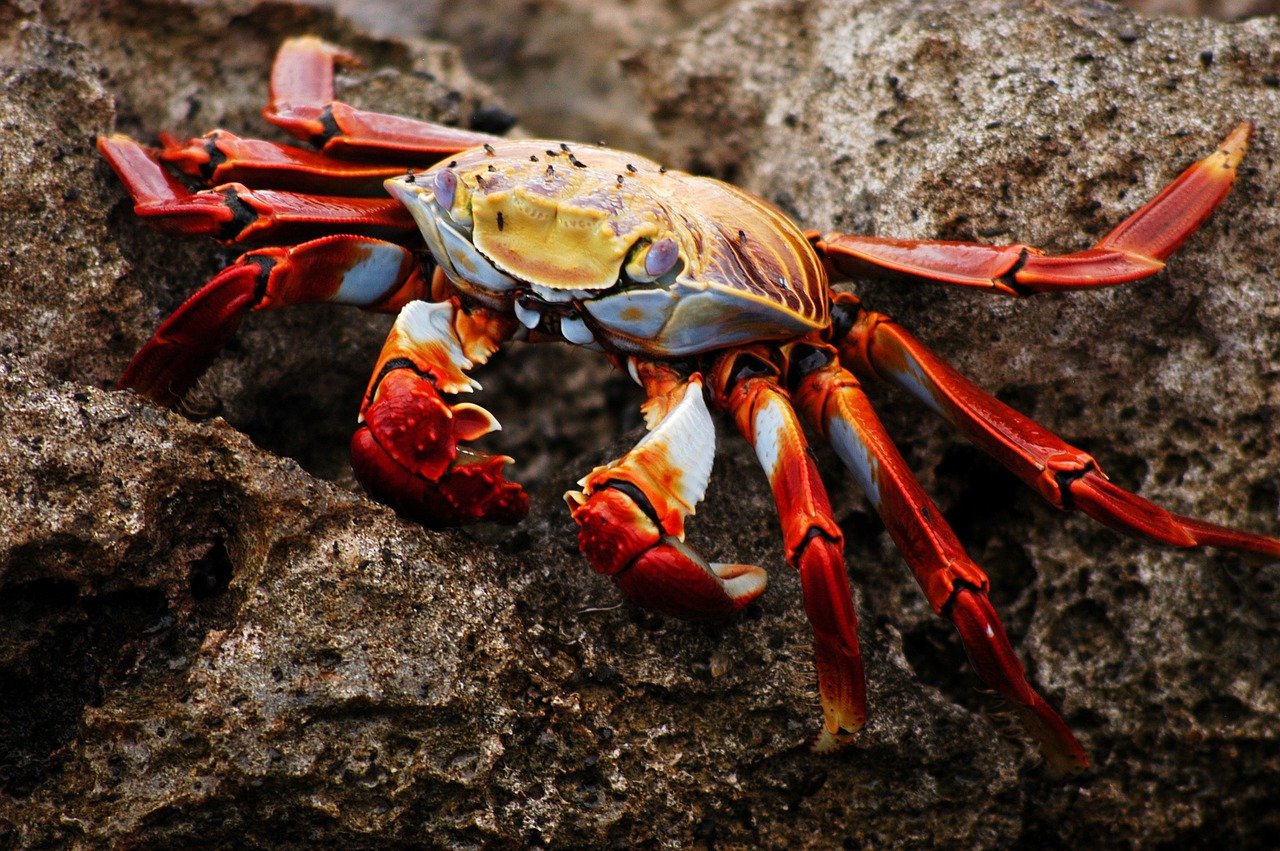 Image from Pixabay.
I loved the neighbouring country of Peru, a place I also feel that I've been to but there's a lot more I'd like to do there. When I was doing research on Ecuador, a lot of the history and culture seems to be very similar. So, Ecuador's on my list by association. Now, I could be completely wrong. It could be nothing like Peru. I could end up hating it, but from what I've heard about Ecuador, I doubt it.
They're open but I don't want to visit until a majority of their residents are vaccinated. However I can't wait until I'm seeing animals at the mini Galapagos and the rainforest and all the fun stuff there is to do in Ecuador.
Egypt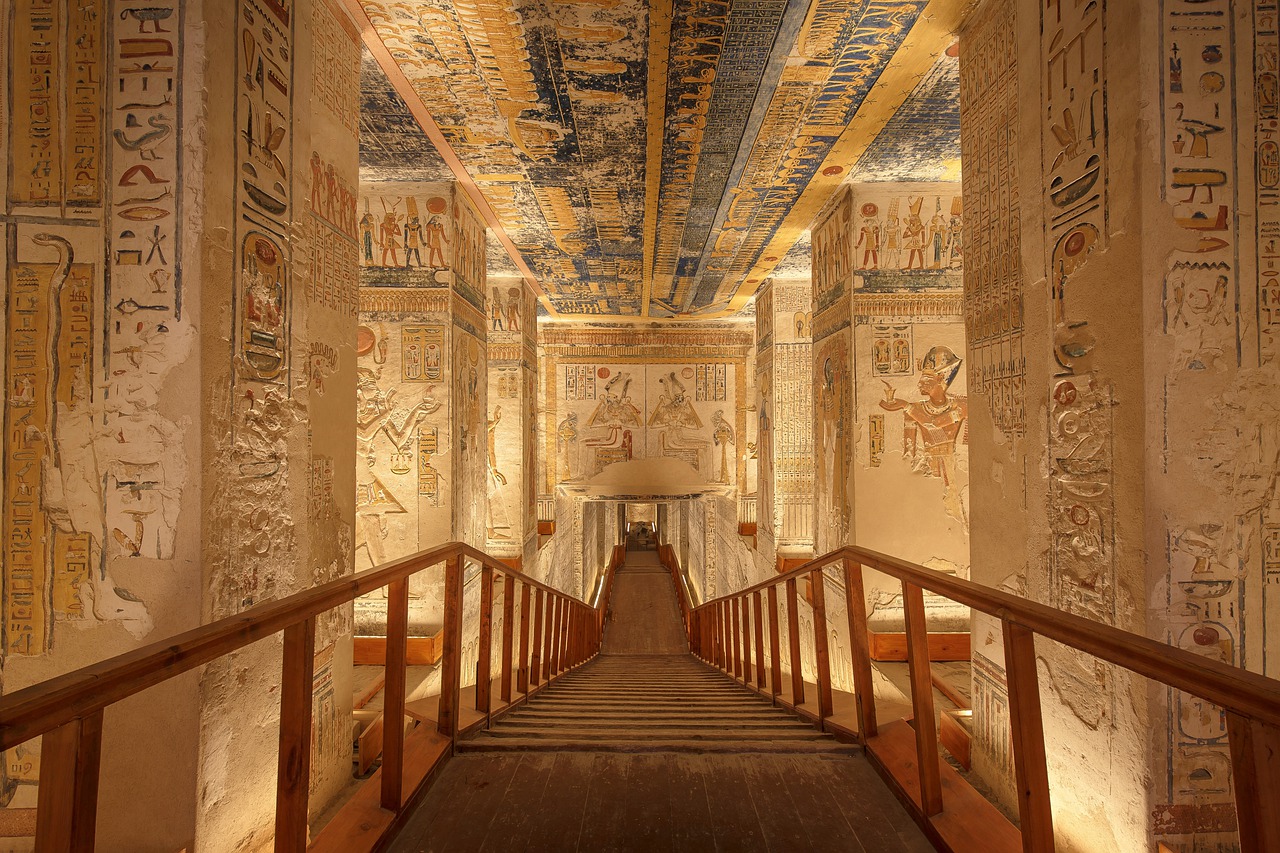 Image by aldboroughprimaryschool on Pixabay.
My motives for visiting Egypt are obvious: the incredible ancient civilisation that still surrounds the country today. It's mind-blowing to me how old ancient Egyptian artefacts are and how many of them still remain. Mummies have always been fascinating to me, as well. So what better way to see the world of ancient Egypt than by visiting there today?
The reason I haven't been to Egypt yet is because I've heard bad things about it. Honestly, I have heard that the culture there is very different and equates to what I perceive is harassment. Now, the way around this is to travel in a group and get a local guide. I'm happy to do that sometime but probably not super soon.
England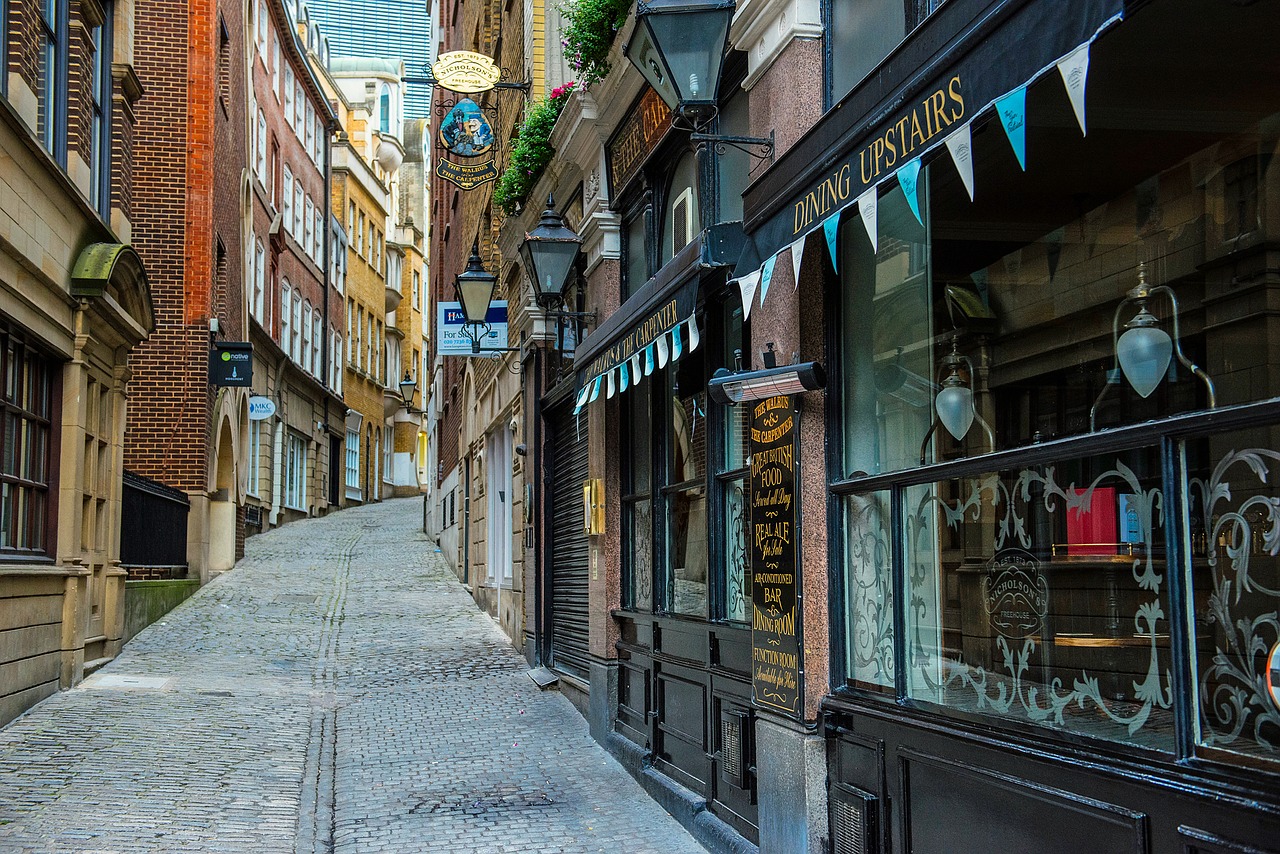 Image from Pixabay.
I'll probably get flack for this one but yes, there are so many places I'd love to visit in England. I've only been to London and a few scattered places in England, but I'd love to see literary places like Jane Austen's Bath and Chawton, Shakespeare's Stratford Upon Avon, and Emily Bronte's Haworth. I've also never been on the Harry Potter Studio Tour and – yeah, if you look at my bucket list, there's a lot there I want to see. It also looks incredibly beautiful.
A tour of southern English is high on my list for once they open their borders (without quarantine) again.
Mexico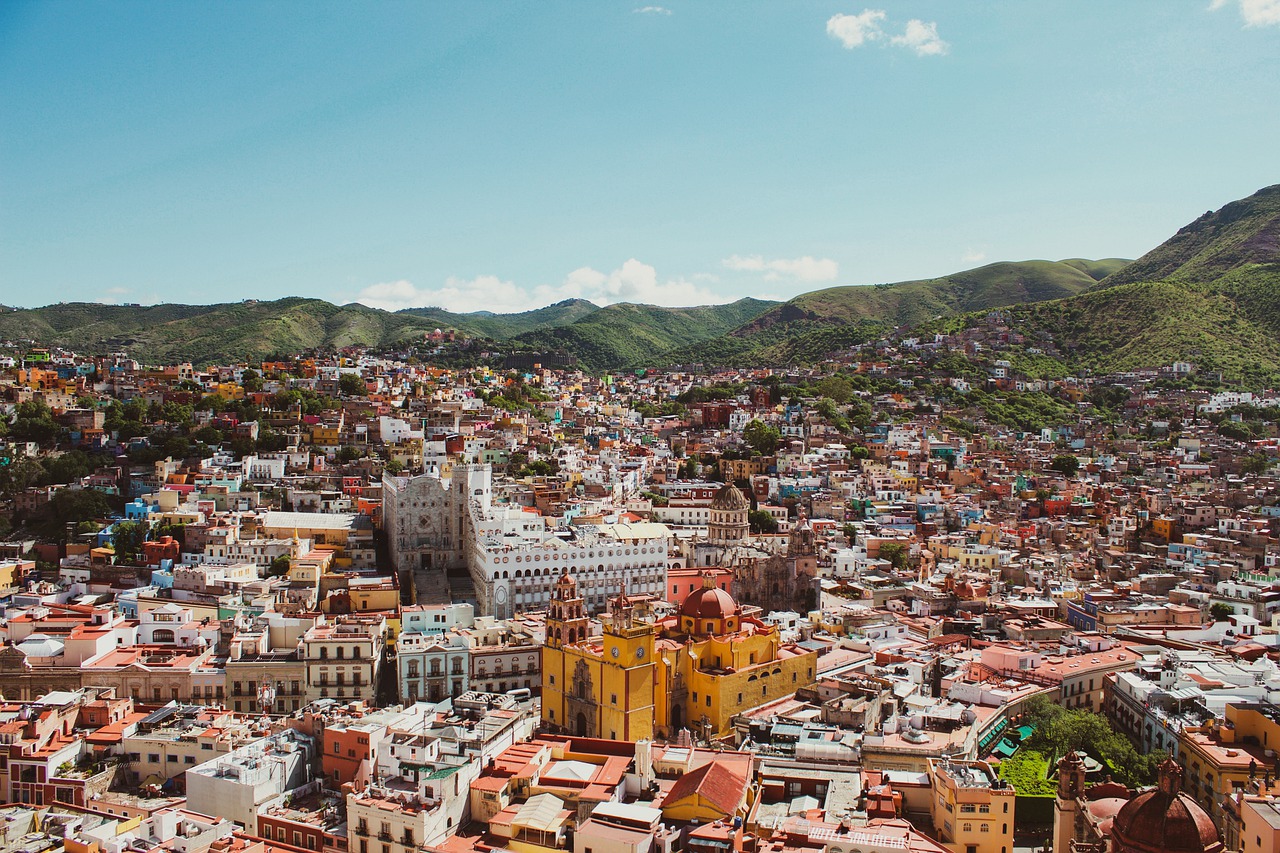 Image by maneph9 on Pixabay.
I've heard fantastic things about my neighbour from the food to the people to the beautiful towns. I don't think this decision needs much justification! There are so many places in Mexico I'd like to visit to and places to see, especially since I've spent some time recently reading about the Mexica and other indigenous peoples pre-colonisation.
My Mexico 2020 trip got cancelled due to COVID and though they're open, I'm not going to visit until most of their citizens are vaccinated. I was going to visit Yucatan (touristy Cozumel up to Merida during Merida Fest) but I'm caught between that and visiting Mexico City and Oaxaca.
New Mexico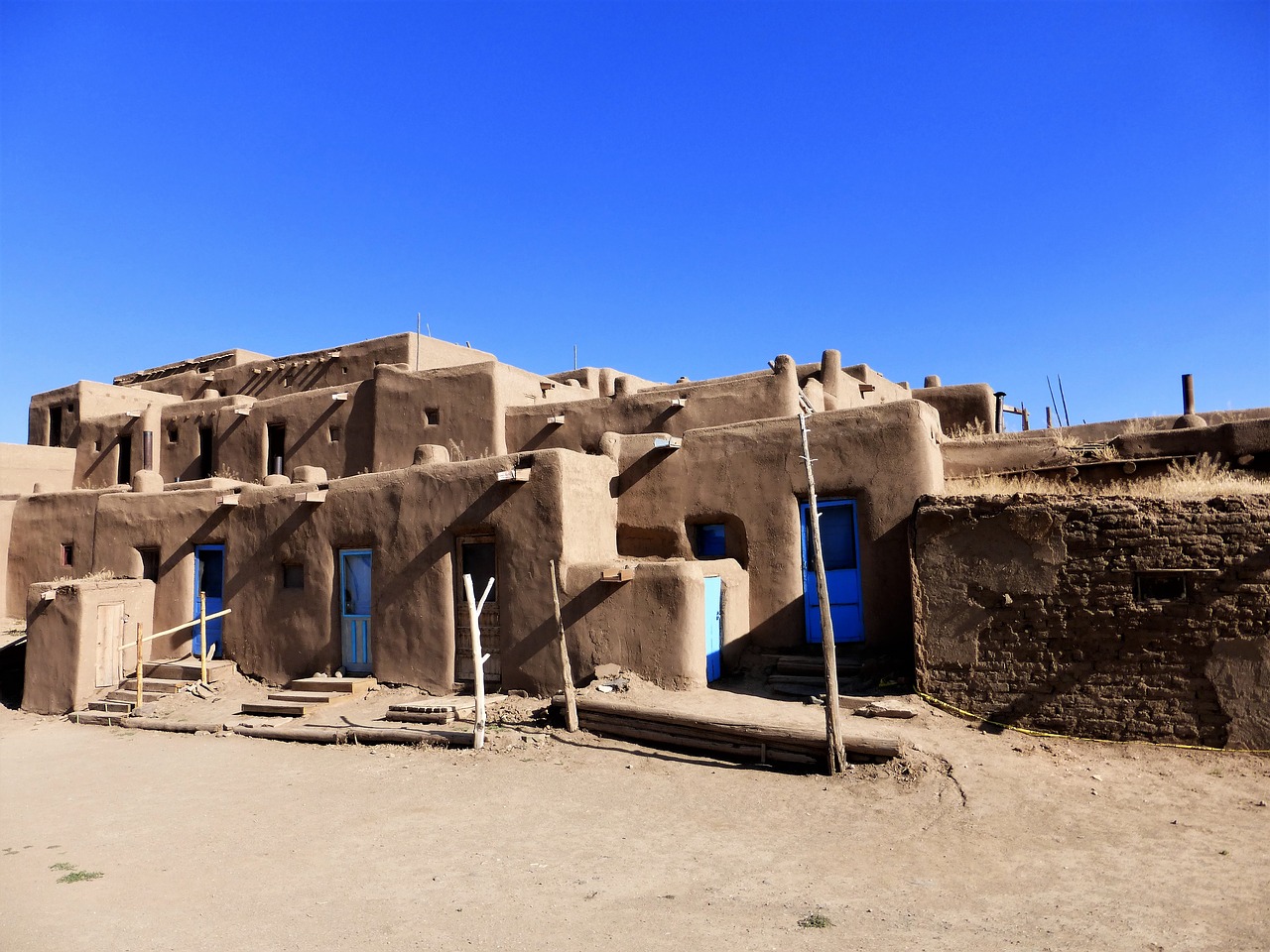 Image by rauschenberger on Pixabay.
Woah – a place in the USA? What? Yes! I actually have a domestic travel destination in my top 10!
Back in archaeology class, I found places like Chaco Canyon and Mesa Verde (in Colorado) to be absolutely mind-blowing and huge up on my bucket list. When doing research I also found an incredible amount of places to also see, like Taos Pueblo and Acoma Pueblo. I'd like to see more of my home country before it was colonised and learn more about the current cultures here that we don't learn about in textbooks.
This is another trip that got cancelled in 2020. I'm waiting for everything I'd like to see to open back up before I visit, so that might actually be a while.
Norway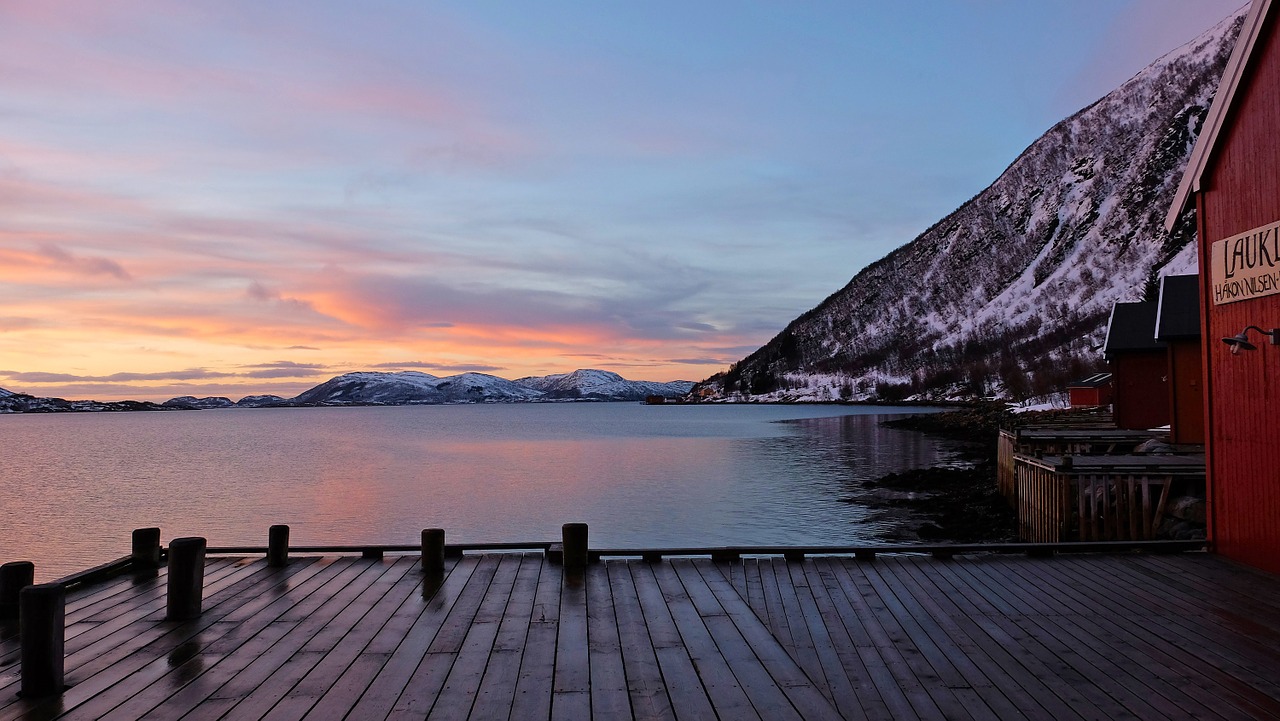 Image by sharonang on Pixabay.
I feel that Norway is one of those places that is so much better in person – and it looks damn good in pictures. I cannot stand the cold but for some reason, I want to test myself and visit Norway in the snow. The northern city of Tromso looks like everything I imagined the North Pole to be, and towns in the south look so cosy. Another indescribable choice, Norway is probably an amazing destination.
I've heard that Norway is crazy expensive so I'll have to see how soon I can actually go.
What's next?
Well actually, Croatia is next! The world is reopening and my trip to Croatia in a month is still on, which I am super excited about.
Putting together my bucket list really put what I want to do with my life into perspective. I'm happy with where I am now, and I still have a lot of student loans to pay off, but I decided to put together a round-the-world trip. The trip would take place in a few years when I pay off my student and car loans at the same time, provided that I have enough money saved up to actually take the trip.
But until then, I plan on using my annual leave to see some awesome places and some memorable experiences (hopefully good ones!)
Let me know in the comments where the top places on your bucket list are!
Please note that this post may contain affiliate links. These are at no additional cost to you but I receive a commission if you make a purchase through the link, and the commission helps me run my blog. Thanks for your support!
Tags:
bucket list
Sharing is Caring
Want to support me?
Buy me a Coffee
1 Comment on "The Top 10 Places On My Bucket List (2021)"