Seeing the Ponies (& More) in Chincoteague, VA – Things to Do & Travel Guide
Originally published on Tuesday, September 14, 2021
Chincoteague, Virginia is one of the mid-Atlantic's hidden gems. Shadowed by Ocean City, Maryland, Chincoteague (also called Chincoteague Island) a small town located on the Atlantic Ocean. Like neighbouring Assateague Island, Maryland, Chincoteague is known for its wild ponies and the annual pony swim (details below). We opted to visit Chincoteague as a social distancing trip and it became one of my favourite places on the eastern shore.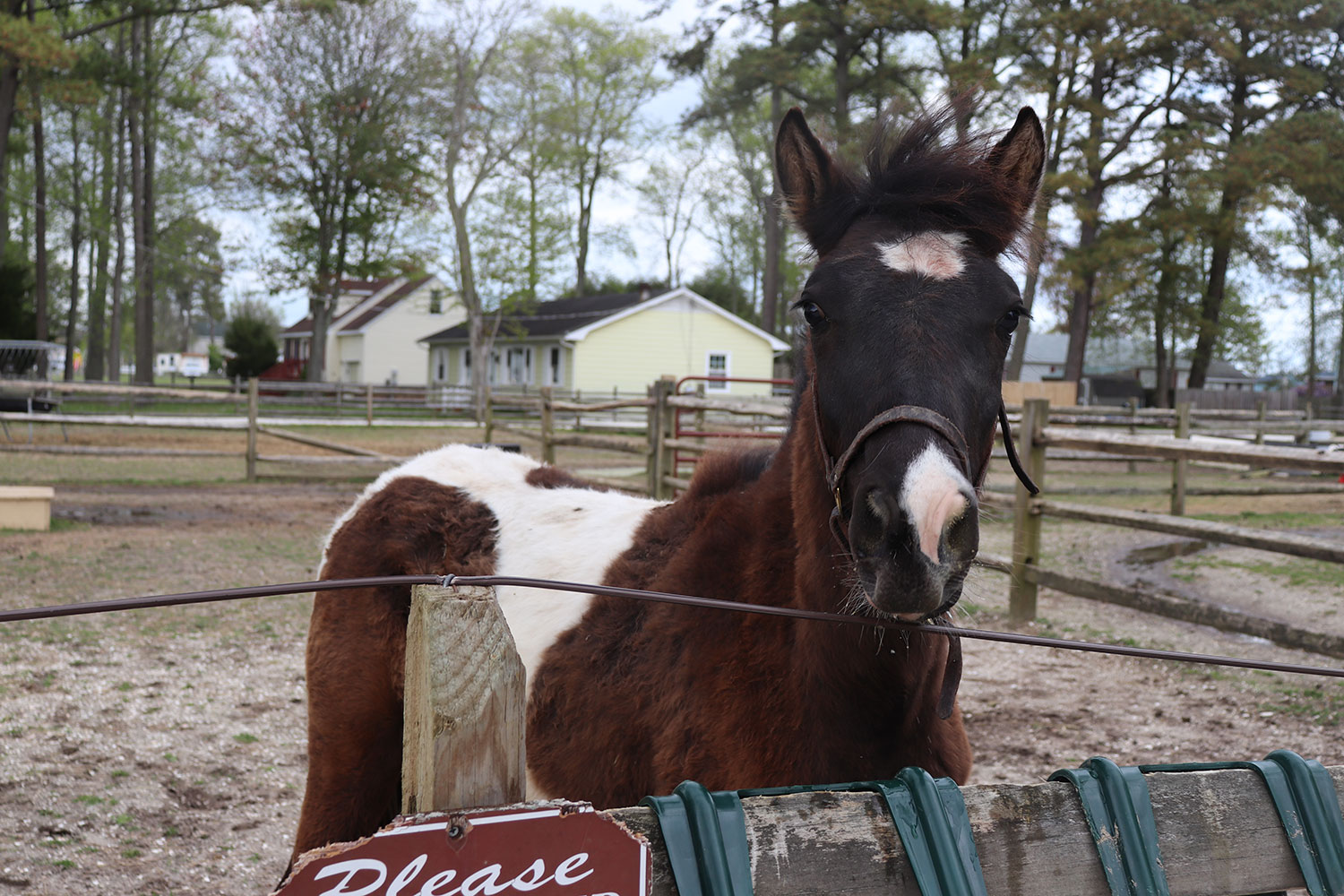 The History of Chincoteague
Despite being named after the Chincoteague tribe, Native Americans are not known to have inhabited this specific area. Very few European settlers lived on Chincoteague Island, which was "claimed" by the English in 1680. Because it's practically all marsh, it was only useful for holding livestock and obtaining seafood, specifically shellfish. Both Native Americans and European settlers used the island for this purpose only.
It's not so much a town frozen in time as there's not much that's old there. It's just a town that never took off. The current population is fewer than 3,000 people, exemplary of how little the town has developed over hundreds of years. However that's a huge part of the appeal – that and the ponies.
The Chincoteague Ponies
The main draw of Chincoteague is the wild ponies. It's likely that the ponies came to the island with European settlers, but a popular story is that the ponies escaped a Spanish galleon shipwreck. They've actually evolved to be their own breed – the Chincoteague Pony. These ponies have a very salt-heavy diet so they eat and drink much more than the average pony, thus their stomachs are bloated. They're an interesting piece of evolution.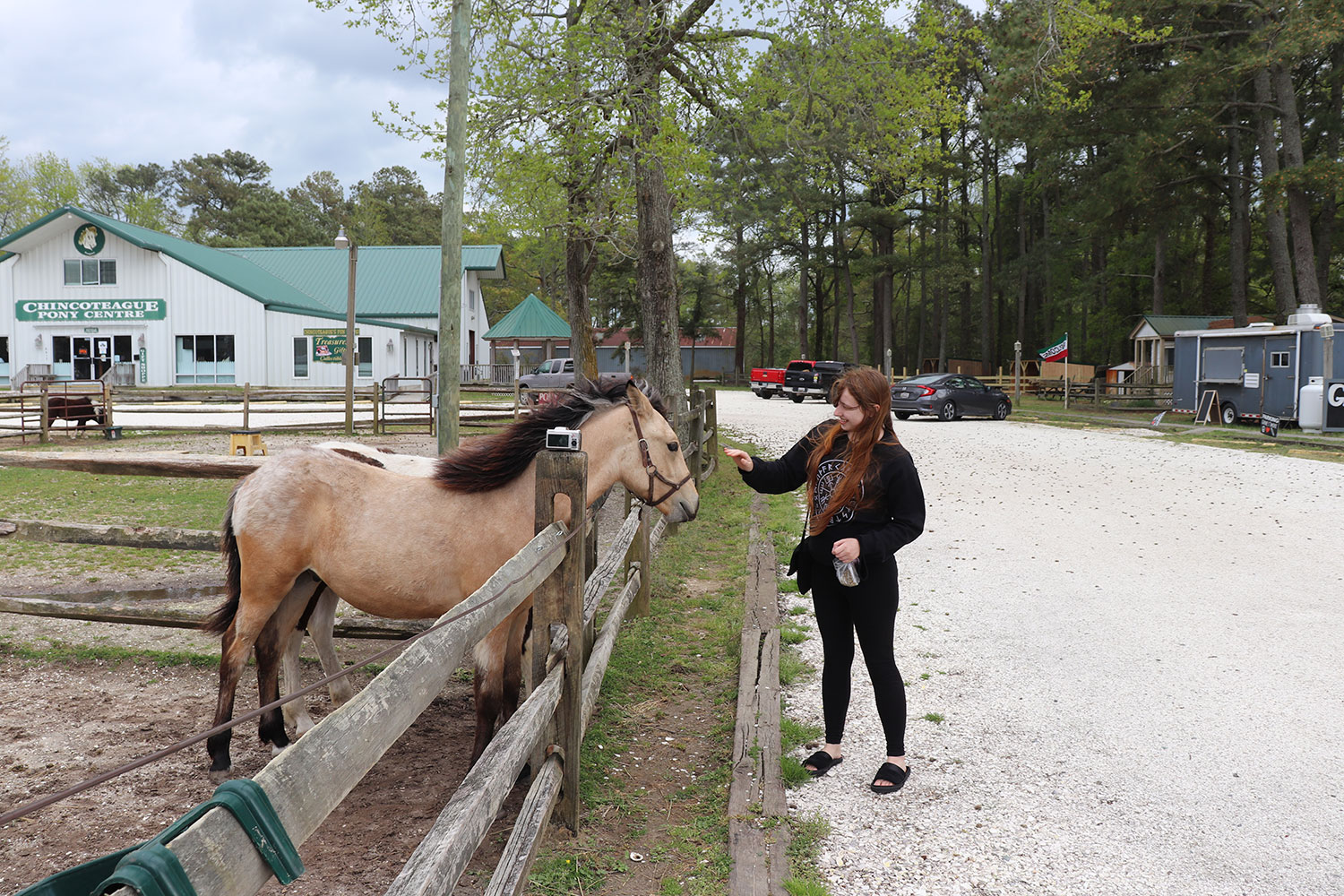 The pony swim was just part of pony penning in the 19th century. Ponies were raised on nearby Assateague Island and were then "penned" (claimed as property) over on Chincoteague Island. Thus, the ponies had to swim across the short channel. Penning was a common annual practice but people enjoyed seeing the ponies swim across the channel. After fires burned down Chincoteague Town in 1925, the town hosted their first Chincoteague Volunteer Fireman's Carnival to raise funds for a volunteer fire department. They mated the carnival and the pony swim together to garnish more attention. People started flocking to Chincoteague. In 1947, a book called Misty of Chincoteague was published and drew more attention to the island (see below).
The pony swimming events still go on today, the last Wednesday of each July. However, I'm going to tell you to skip it because the ponies are basically abused into making the swim. You can ethically visit the horses every other day of the year. My experience is below.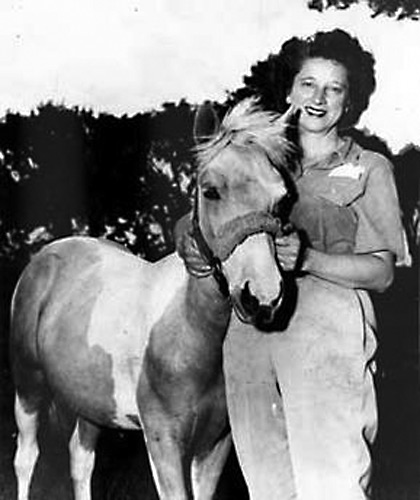 The real-life Misty of Chincoteague with author Marguerite Henry.
The story of Misty: This is honestly a bit of a weird story. A woman named Marguerite Henry came to Chincoteague back in the 1940s and met a pony named Misty at Beebe Ranch. I have no idea what was so special about Misty but she was actually shipped to Henry's home in Illinois. She published a book called Misty of Chincoteague in 1947 and then shipped Misty back to her home island as a local celebrity. Why this pony was transported, I have no idea. Misty was a celebrated figure in the area for the rest of her life, until she did in 1972. Apparently her ancestors live at the Chincoteague Pony Center.
I hadn't heard of Misty the Pony until visiting Chincoteague but the book and sequels are close to several kids' hearts.
When you visit Chincoteague, you can see Misty's hoofprints in front of Island Theatre. There's also a statue of her in Robert Reed Waterfront Park.
Visiting Chincoteague Today
The main draw of the island is the Chincoteague National Wildlife Refuge and there's a lot of great things to do here. I've been a few times so here are my tips and recommendations on how to spend your time in the park.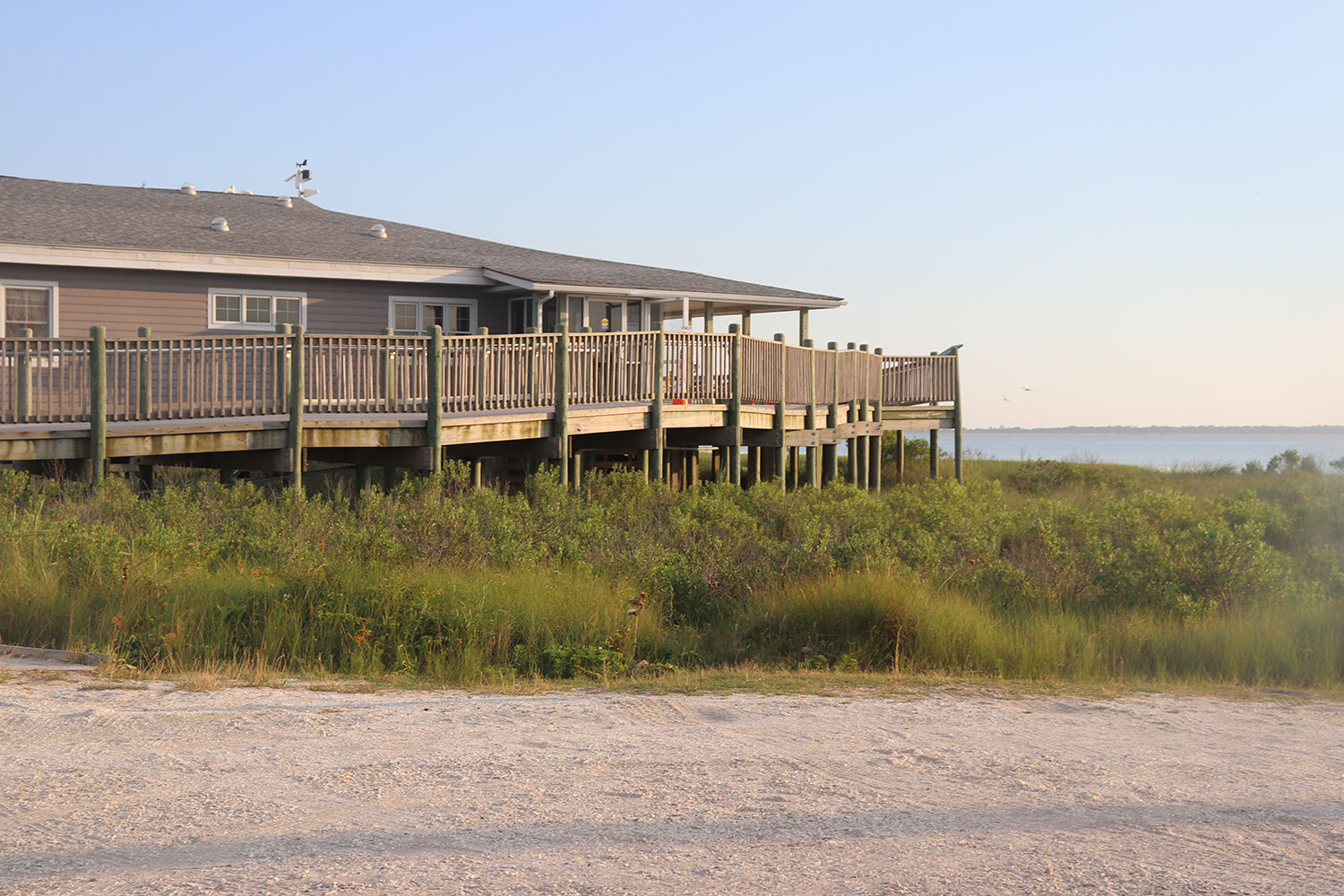 So let me tell you that I've been here multiple times in the summer and those darn ponies did not show their faces. Atrocious! Apparently the horses go into the woods to escape the summer heat. Even though Chincoteague is obviously geared towards summer tourism, it doesn't seem to be the best time to visit. We also tried visiting in much cooler weather (60 degrees) and didn't see a single pony. There are several boat companies that bring you to the ponies but we didn't try those. Something to keep in mind.
It's also important to know that you're supposed to keep your distance from the ponies. These are not the most sociable creatures, but it's for your own safety. When my mother was a toddler, she went to Chincoteague with her family. My grandpa thought it would be cool to roll down the car window and let a pony stick its head in to say hi! While it was a great gesture, it brought hundreds of mosquitoes into the car. They had to drive the four-ish hours home with their new friends. So the moral of the story is, don't get too close to the horses!
Also, they can kick you. Doesn't make an ideal vacation.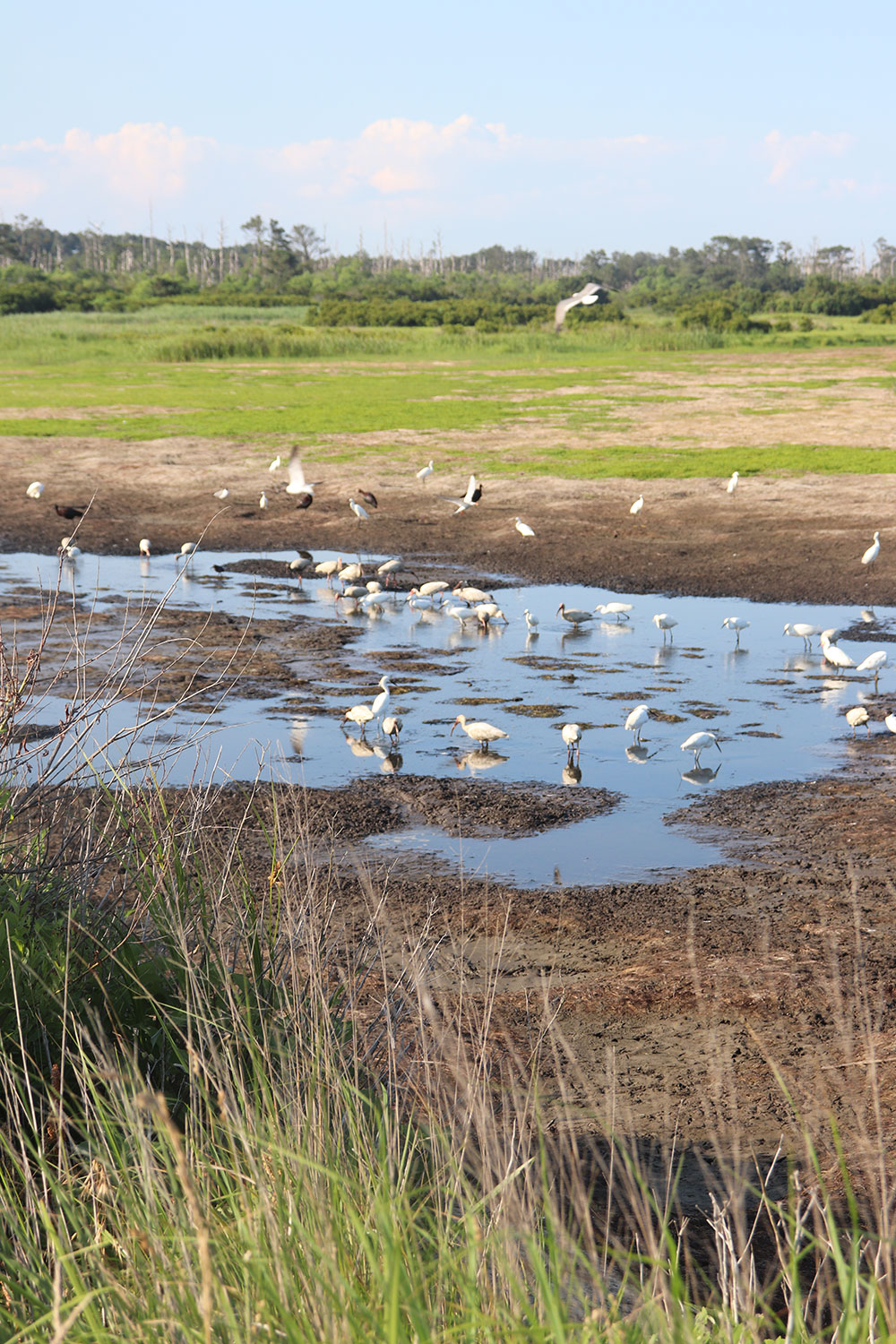 When you get to the refuge, you have to go via the Wildlife Loop. It's about a three-mile loop of nature which you can bike or walk. I personally like coming after 3pm because cars are then allowed to drive in the loop, which is a lot easier. You can see a lot of nature and even if the horses don't appear, there are lots of different types of birds. It's a very beautiful place. At one part of the loop, you'll get to Swan Cove Trail which takes you to a beach. Note that it's about a 10 minute walk from the loop to the beach. This is one option for swimming.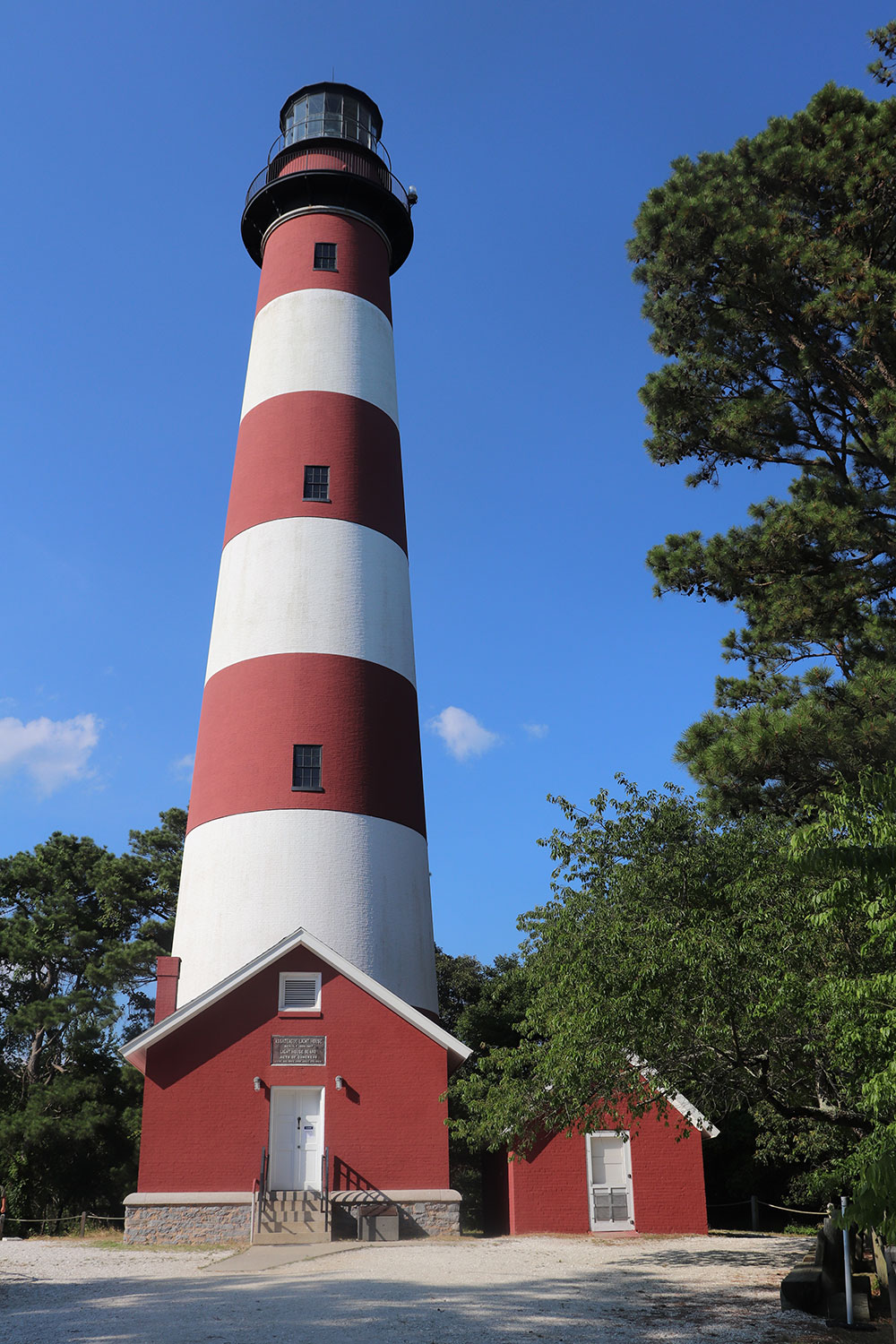 An iconic feature of the island is Assateague Lighthouse. Yes, Assateague is the town next door but its namesake lighthouse is in Chincoteague. The lighthouse was finished in 1867 and visitors can go to the top to get views of the island from all around. The trail from the parking lot up to the lighthouse is very light and takes about 5-10 minutes.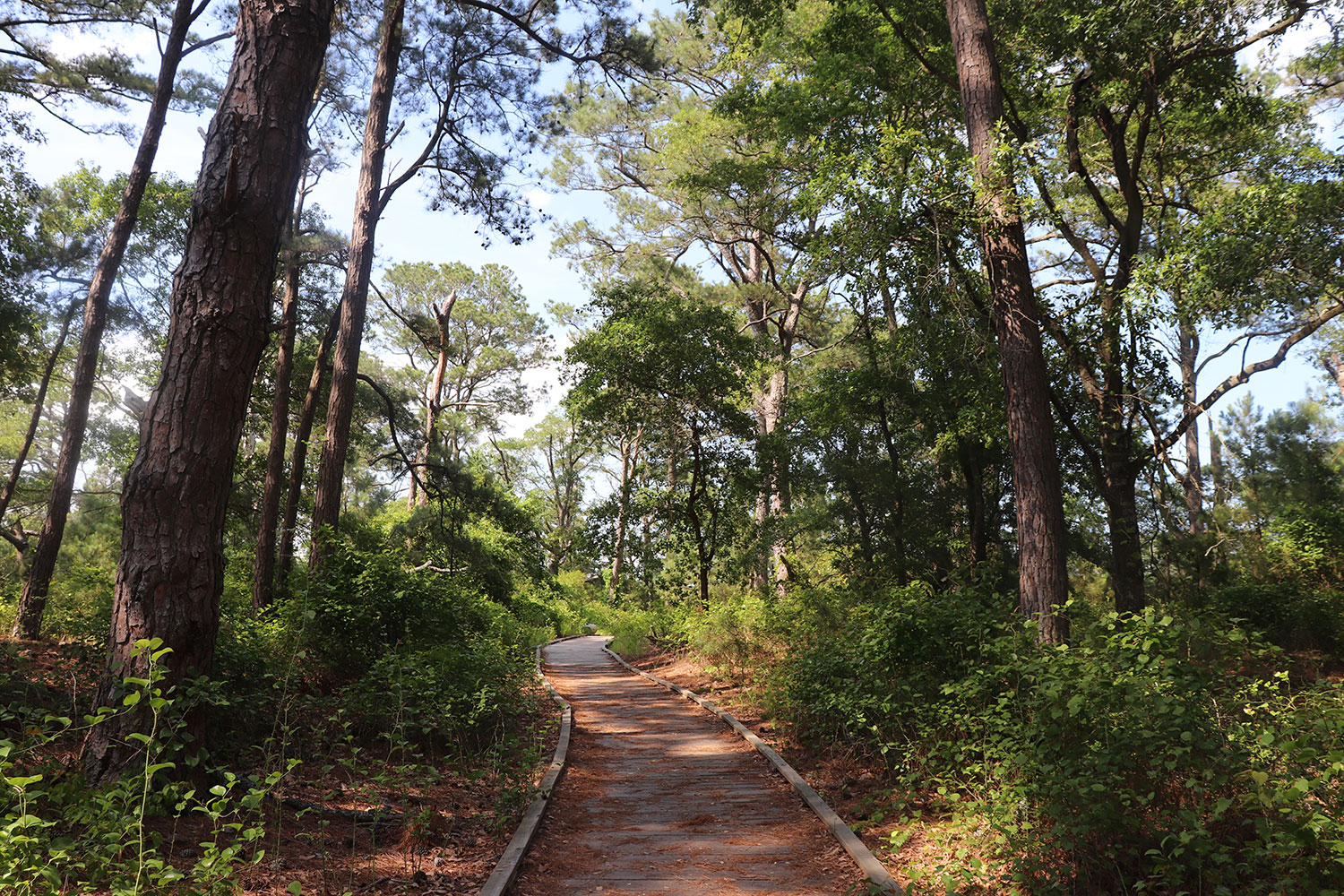 You can also go to a short Woodland Trail that has a pony overlook. As the name would indicate, the trail takes you through the woods and you can see woodland wildlife. I've seen lots of rabbits and even a bald eagle here.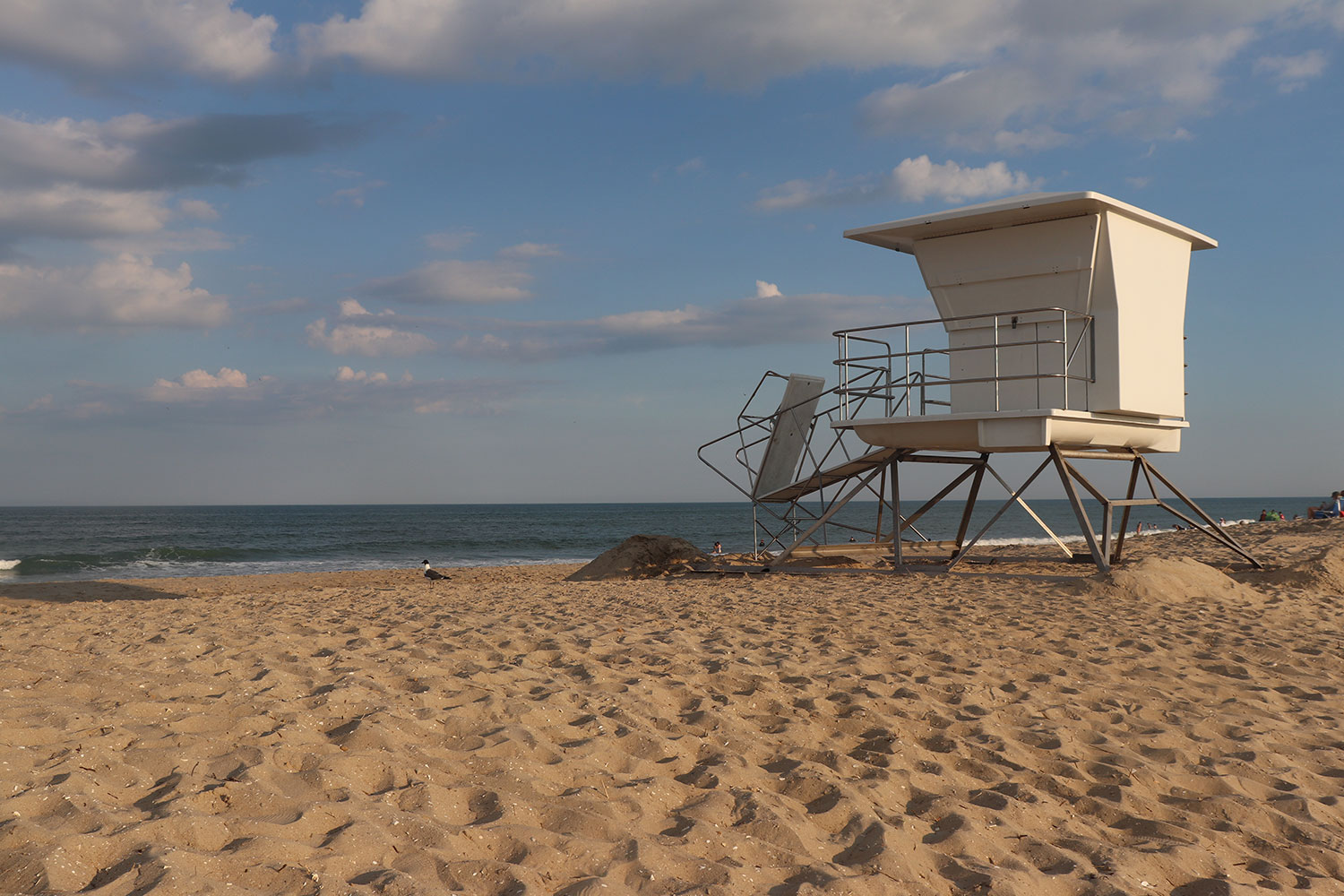 However another main attraction and one of my favourite parts is Assateague Beach (also a confusing name!). A long, white sand beach right on the Atlantic Ocean. Absolutely perfect. It's nowhere near as big as neighbouring Ocean City but that's part of its appeal. Parking is available right on the beach and there are showers, bathrooms, etc. for your convenience.
You can also camp on the refuge but I personally have no experience with that. It sounds fun, though!
Outside of the wildlife refuge, there's still much to be explored. You can see a few ponies at the Chincoteague Pony Center, which is a great way to see ponies if you couldn't see them in the wild. This is what we opted for once we visited multiple times and didn't see any ponies.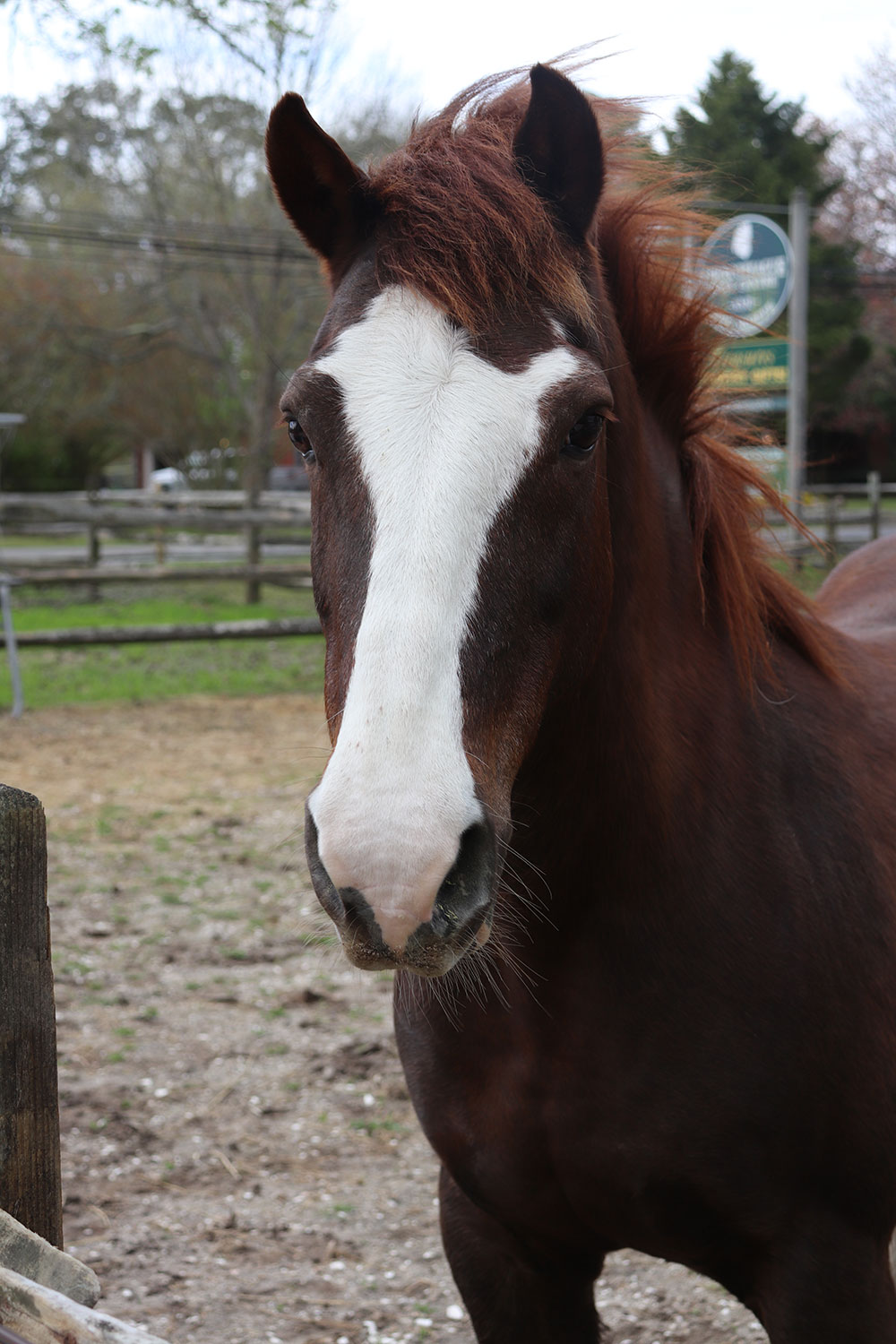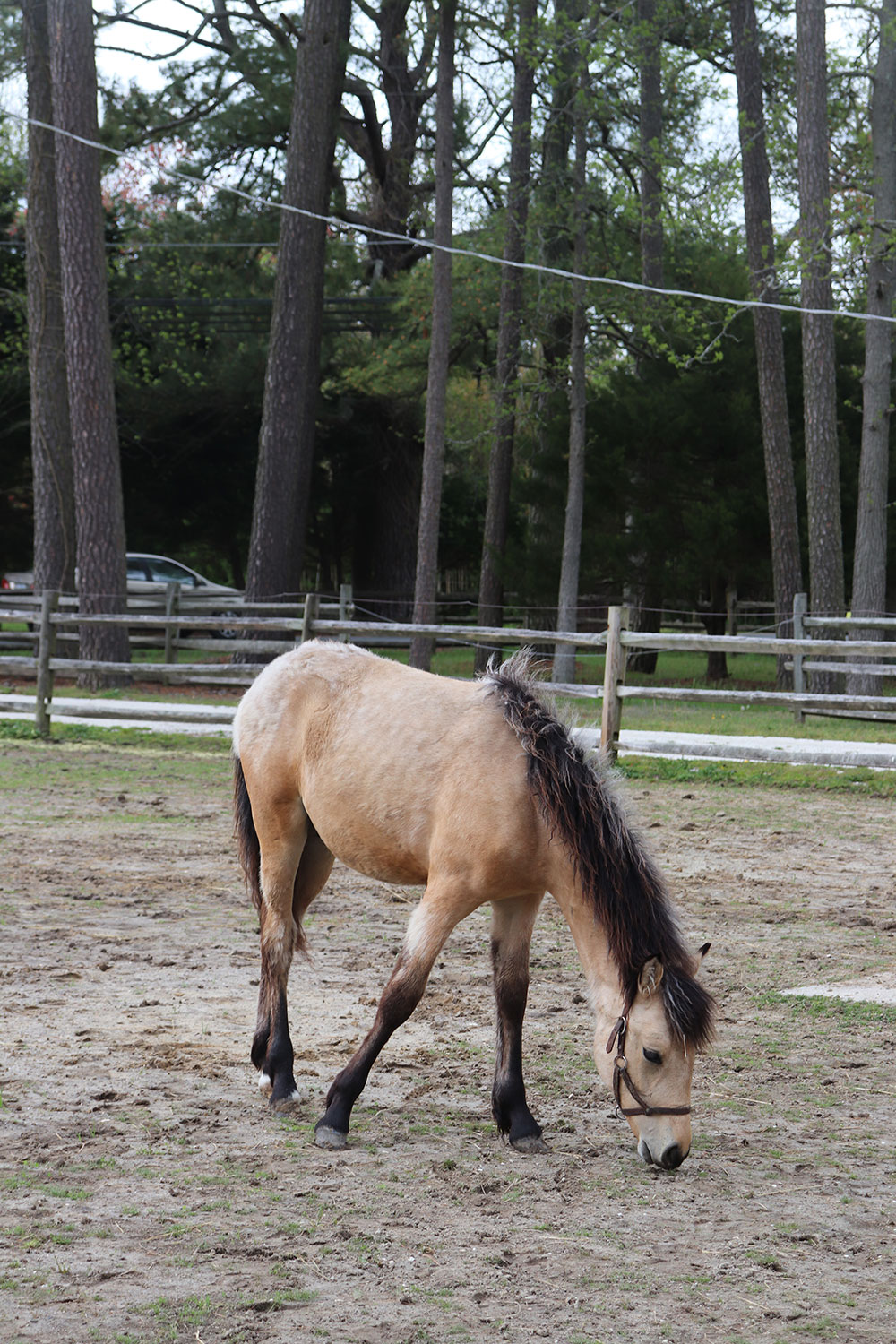 I mentioned before that the island's buildings burned down in the 1920s, which brought about the carnival that attracted visitors. You can see what was rebuilt down Main Street. It's a quaint little town and the atmosphere is very relaxed. Chincoteague Chamber has a wonderful brochure on the island's buildings if you're interested. There are lots of parks to visit in the area like Waterfront Park and Donald J. Leonard Park – places to play a game or have a picnic.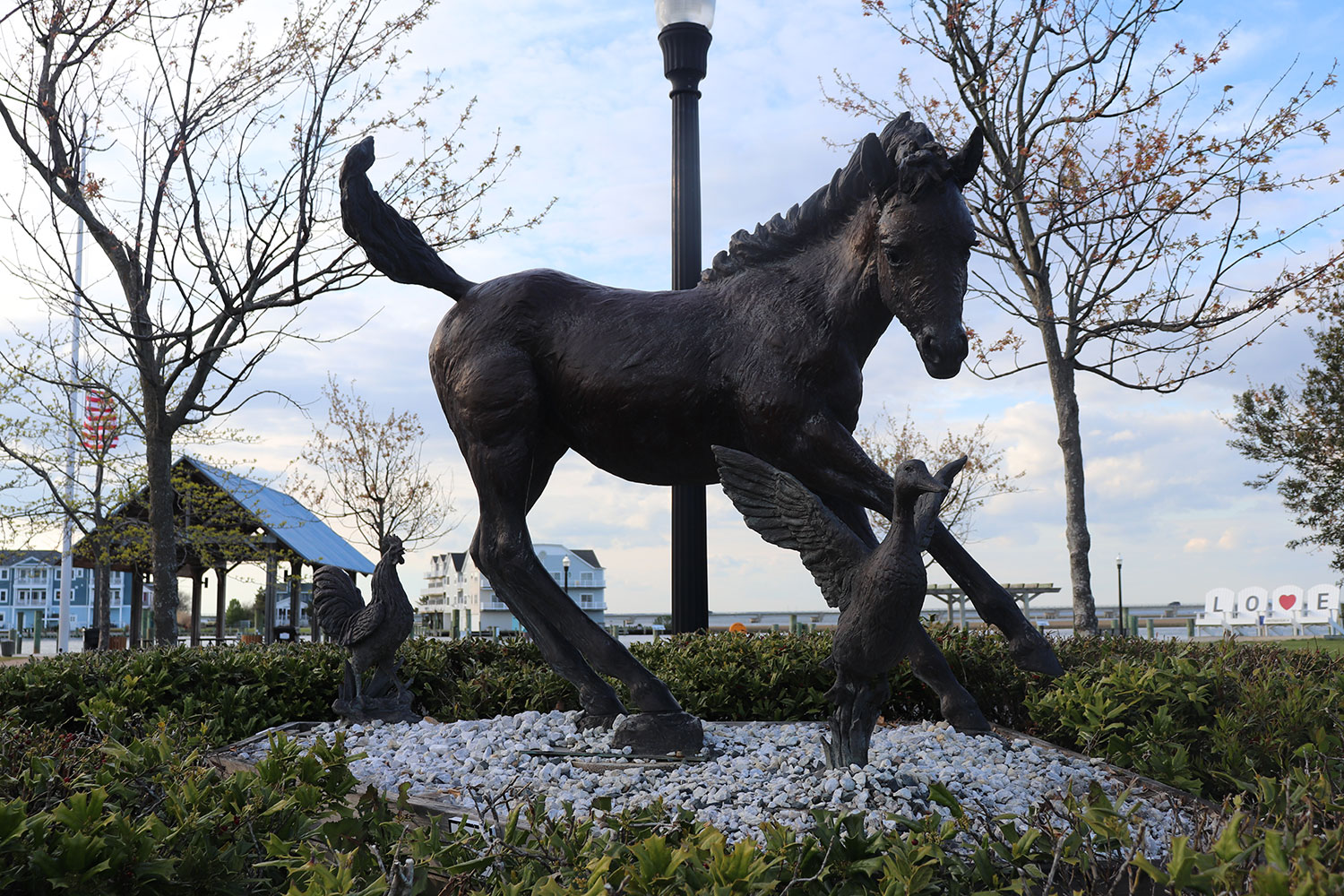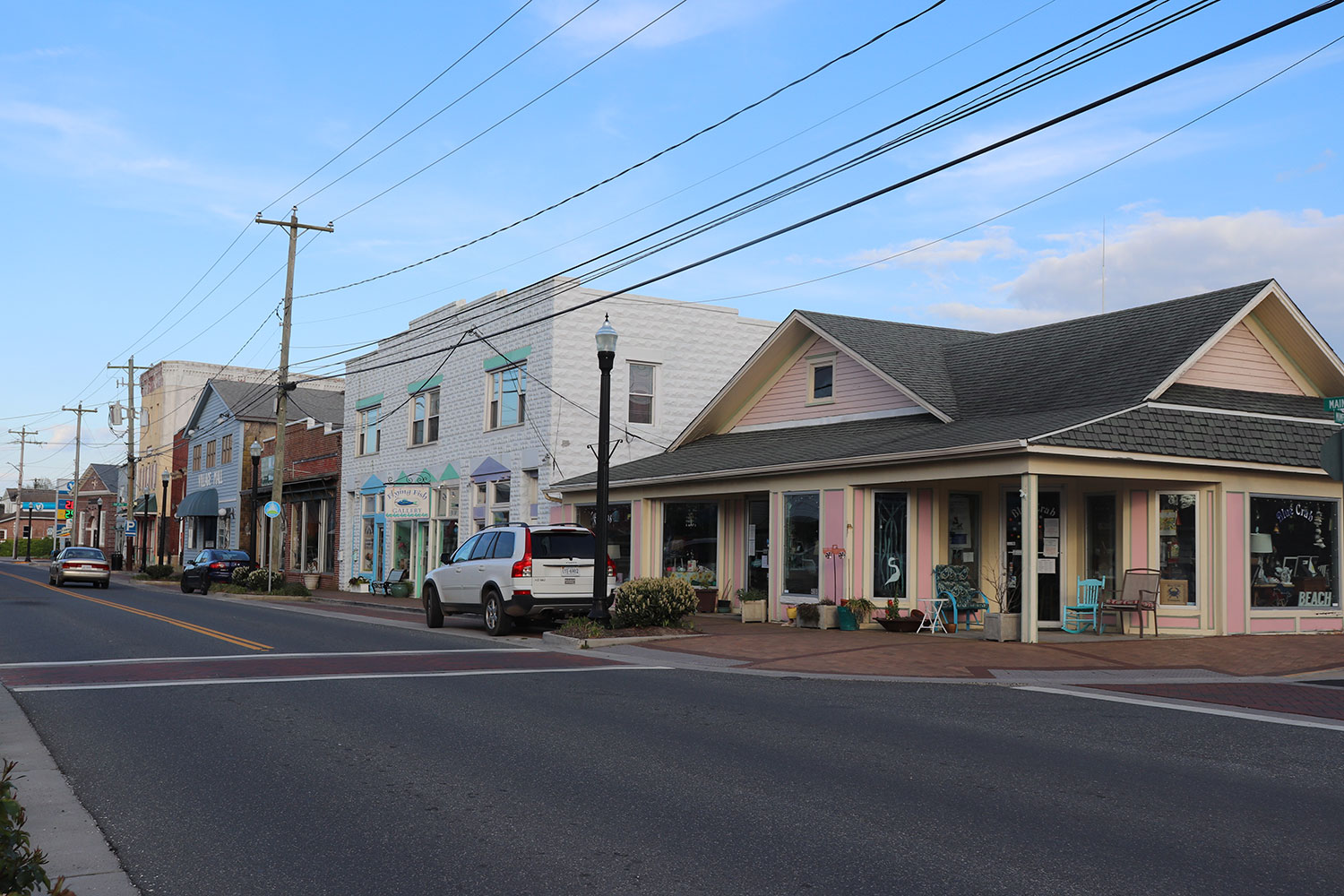 The island offers quite a bit to do before heading home. There are lots of places where you can rent kayaks, SUPS and the like to explore the channel and creeks by water. One popular activity is Maui Jack's Waterpark, if you prefer parks over the beach. There are also a bunch of places where you can do things like go kart and mini golf – the staples of the Maryland/Virginia seaside town. Chincoteague is like a very, very small Ocean City in a lot of ways.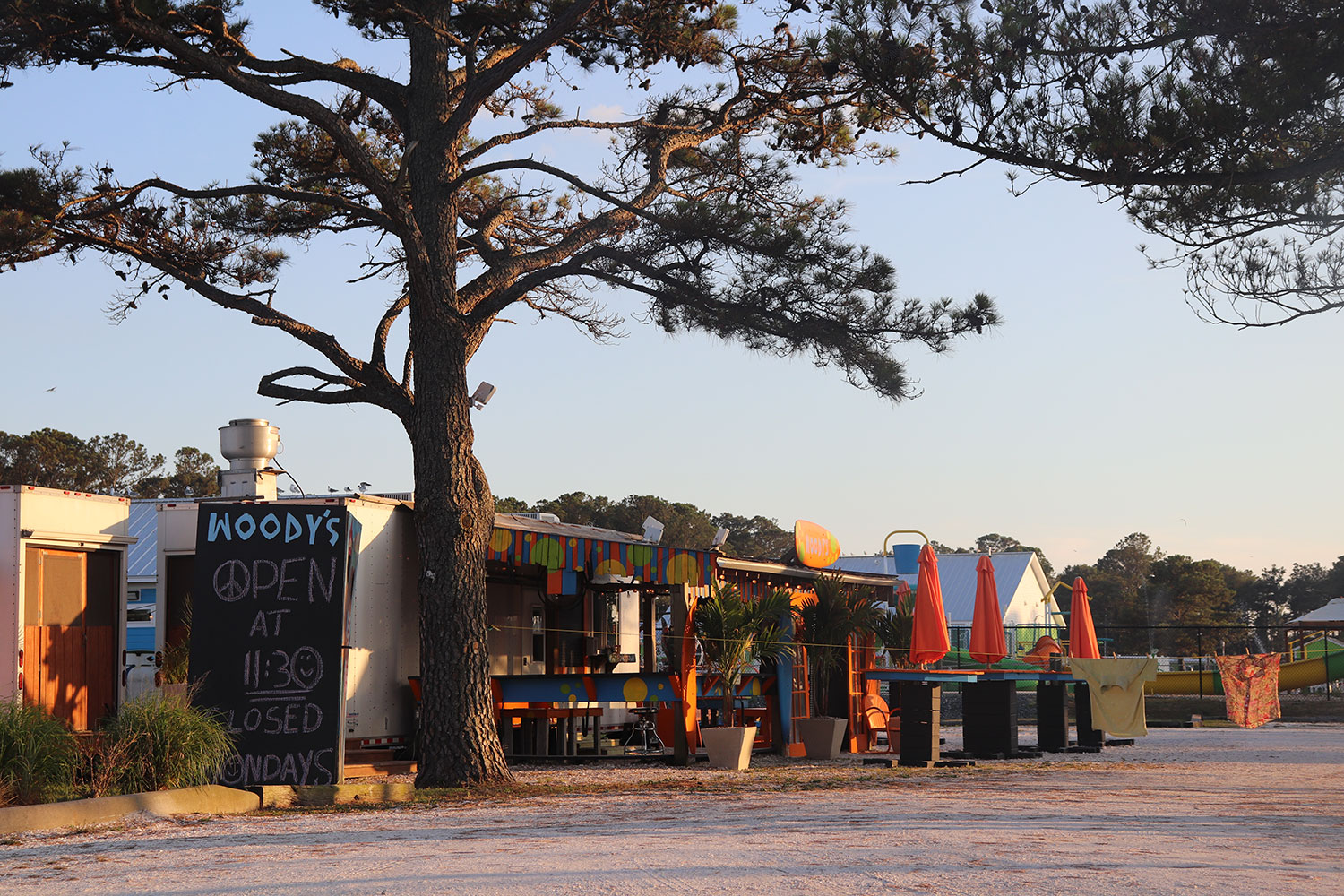 Of course you'll need to stop for ice cream too, and I was sooo happy to report that Build Your Own Cookie Ice Cream Truck has vegan options! Unfortunately, many restaurants on the island don't even have vegetarian options for food, but at least there's vegan ice cream.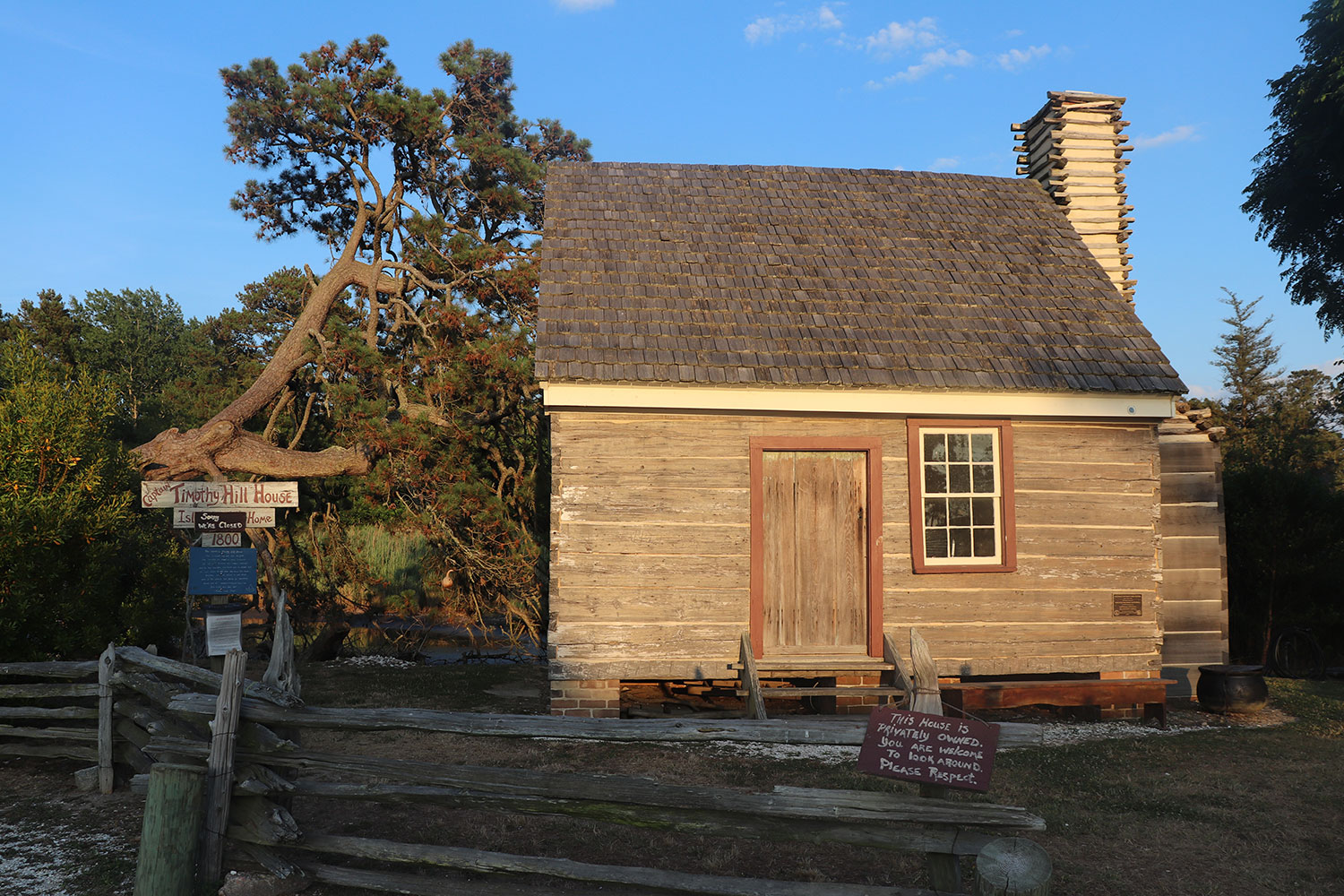 The island has a few museums, as well. A small but cute and quintessential part of the island is the Captain Timothy Hill House, which dates to the early 19th century. It's a classic one room house from the time period and the owners are really passionate about the history of the home. They've done a lot of research and are more than happy to share their findings with visitors. You can also stop by the Museum of Chincoteague Island for a small selection of artefacts relating to the island's past.
Just a short drive outside Chincoteague is the Wallops Flight Facility Visitor Center, an entity of NASA, for everyone who's interested in space travel.
Some Important Information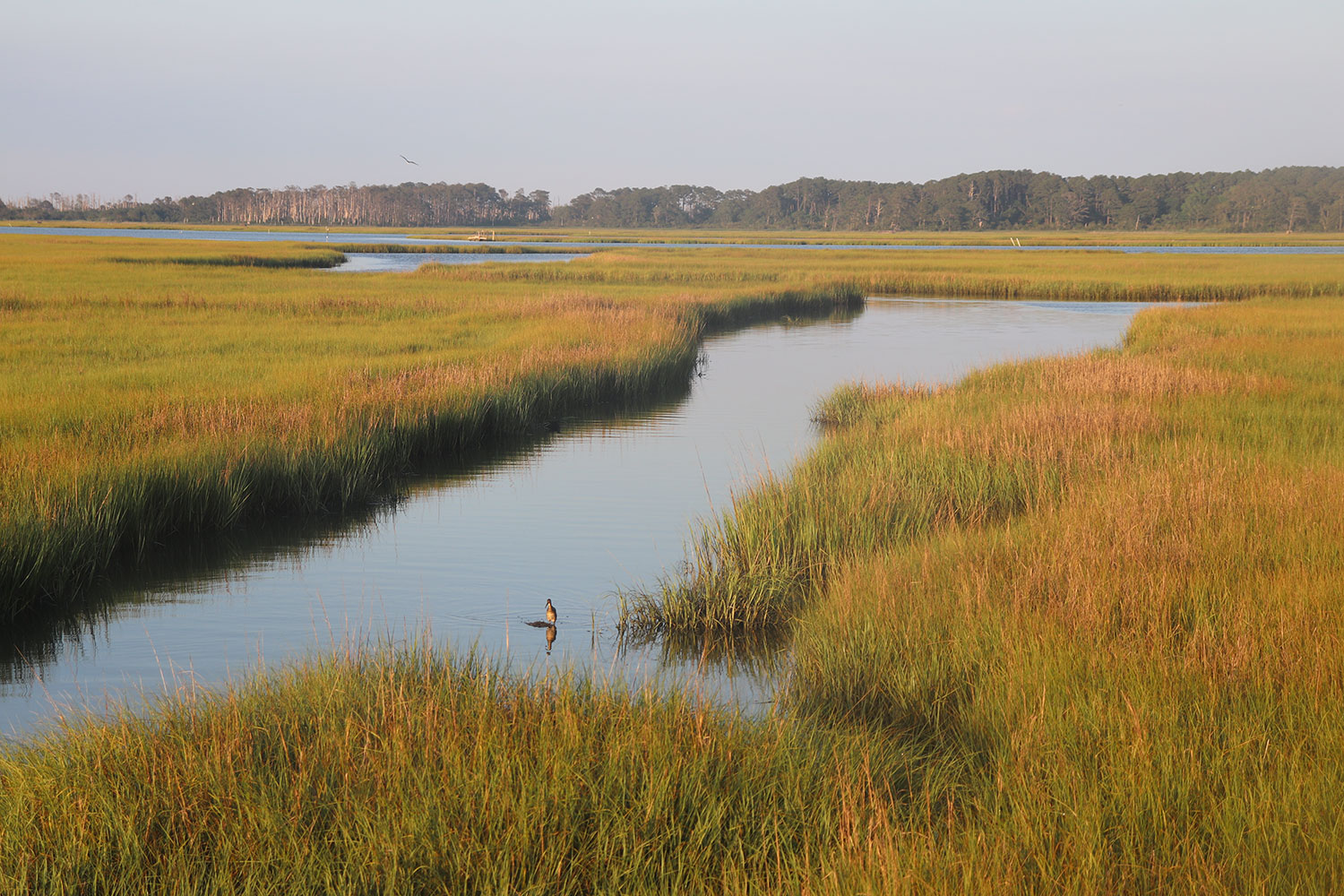 When we first visited, we thought we could drive through Assateague to get to Chincoteague. Wrong! There are actually no roads that go down Assateague so you'll need to drive around the bay. Despite being physically connected, Assateague and Chincoteague are actually an hour and a half apart. Not ideal in my opinion! However Chincoteague has more to offer than Assateague so I'd definitely recommend it.
Bring bug spray. You will need so much bug spray.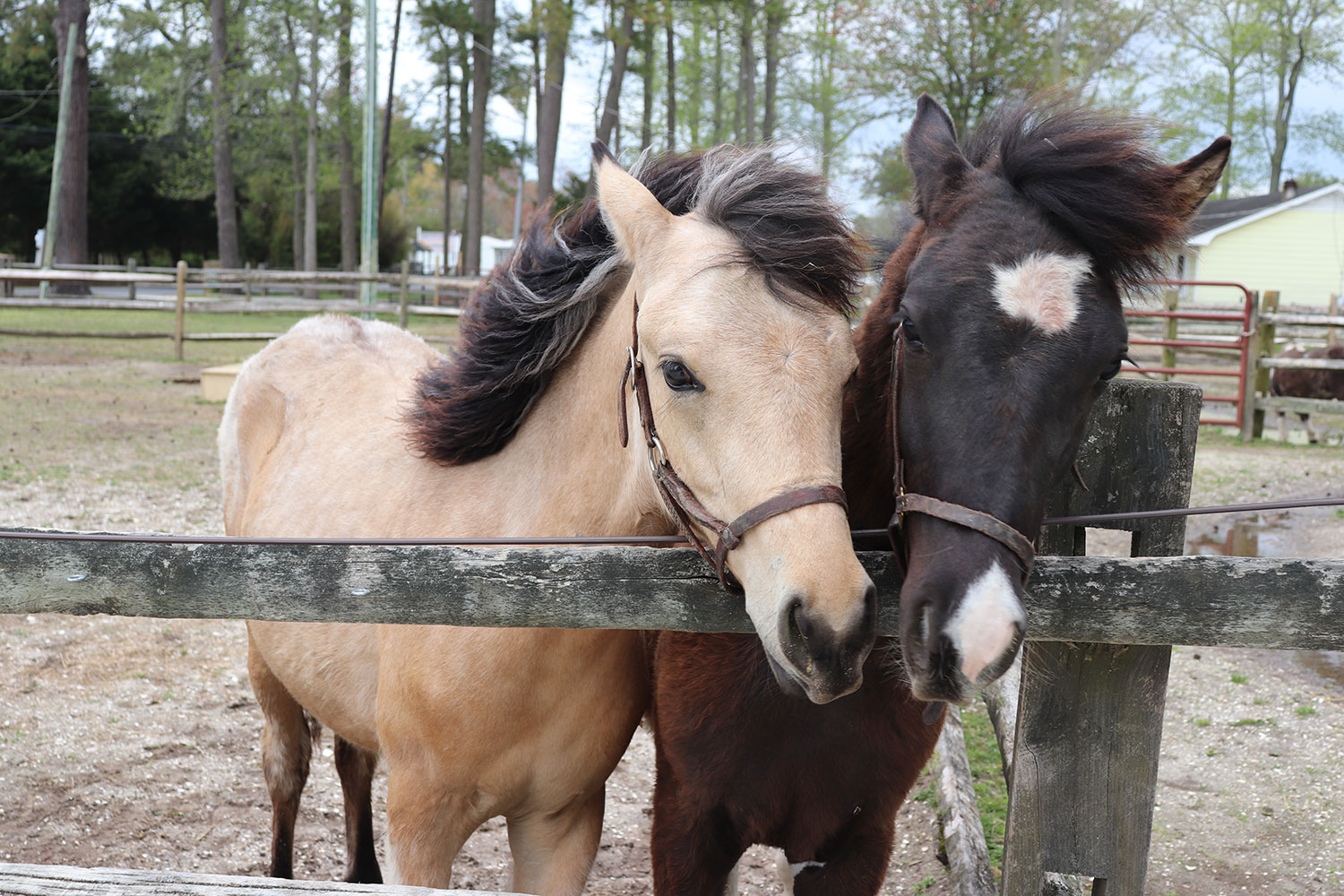 I love Chincoteague and its quaintness. It's a wonderful alternative to Ocean City and a must-see for nature lovers. I hope you get to travel to Chincoteague one day because it's absolutely beautiful.
Have you ever been to Chincoteague? Did you like it?
Please note that this post may contain affiliate links. These are at no additional cost to you but I receive a commission if you make a purchase through the link, and the commission helps me run my blog. Thanks for your support!
Tags:
chincoteague
,
north america
,
united states
,
virginia
Sharing is Caring
Want to support me?
Buy me a Coffee