Exploring Zagreb, the Capital of Croatia: Things to Do & Travel Guide
Originally published on Thursday, December 9, 2021
Despite being Croatia's capital, Zagreb is often overlooked as a tourist destination. Many people visit Croatia's beautiful coastline but don't go inland to see what the rest of Croatia is about. I was a bit different – I was actually excited most for Zagreb because I'm a fan of medieval cities. Though Zagreb wasn't exactly what I was expecting, it was still one of my favourite places to be in Croatia and it's a very worthy travel destination.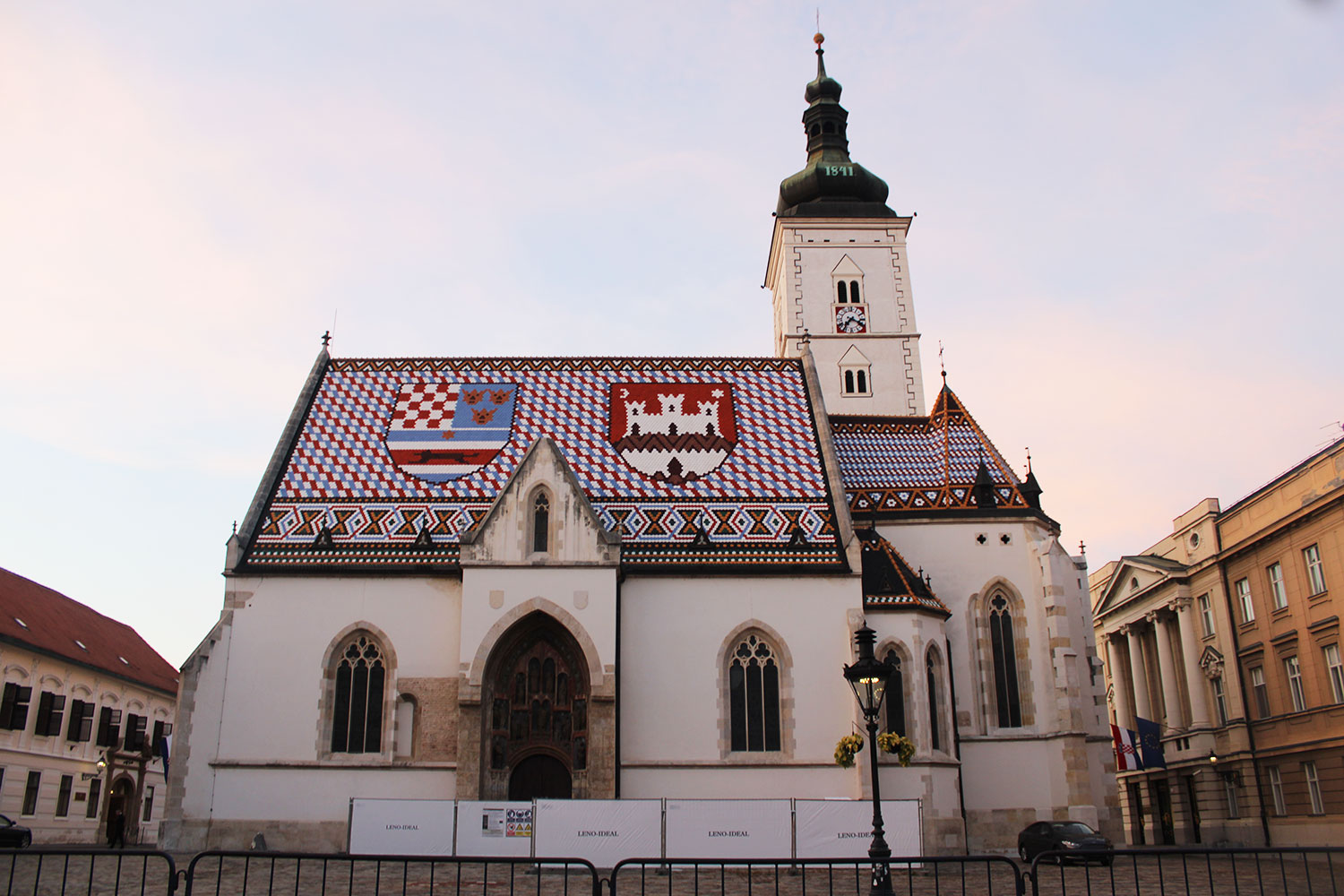 Zagreb's History
Zagreb's history dates back to Roman times and is interesting because it was actually a few different towns that merged into one. Two towns which can be dated back to the 11th century were called Gradec and Kaptol. Kaptol was the earliest town and was actually a diocese. Gradec followed and housed typical citizens, being declared a free royal city in 1242. These two towns were located where Old Town is today.
In the early 17th century, Kaptol and Gradec merged and became modern Zagreb. The city began to expand and the city thrived in the 19th century. Many of the medieval cities were replaced with Austrio-Hungarian architecture, which still defines the city. Fast forward about a century and in 1991, at the beginning of the Serbo-Croatian war, Zagreb was declared Croatia's capital. Despite its capital status, Zagreb wasn't really touched during the war.
Things to Do in Zagreb
Today, it remains Croatia's capital and is also the country's largest city. With so much to see, it's a wonder more people don't visit Zagreb!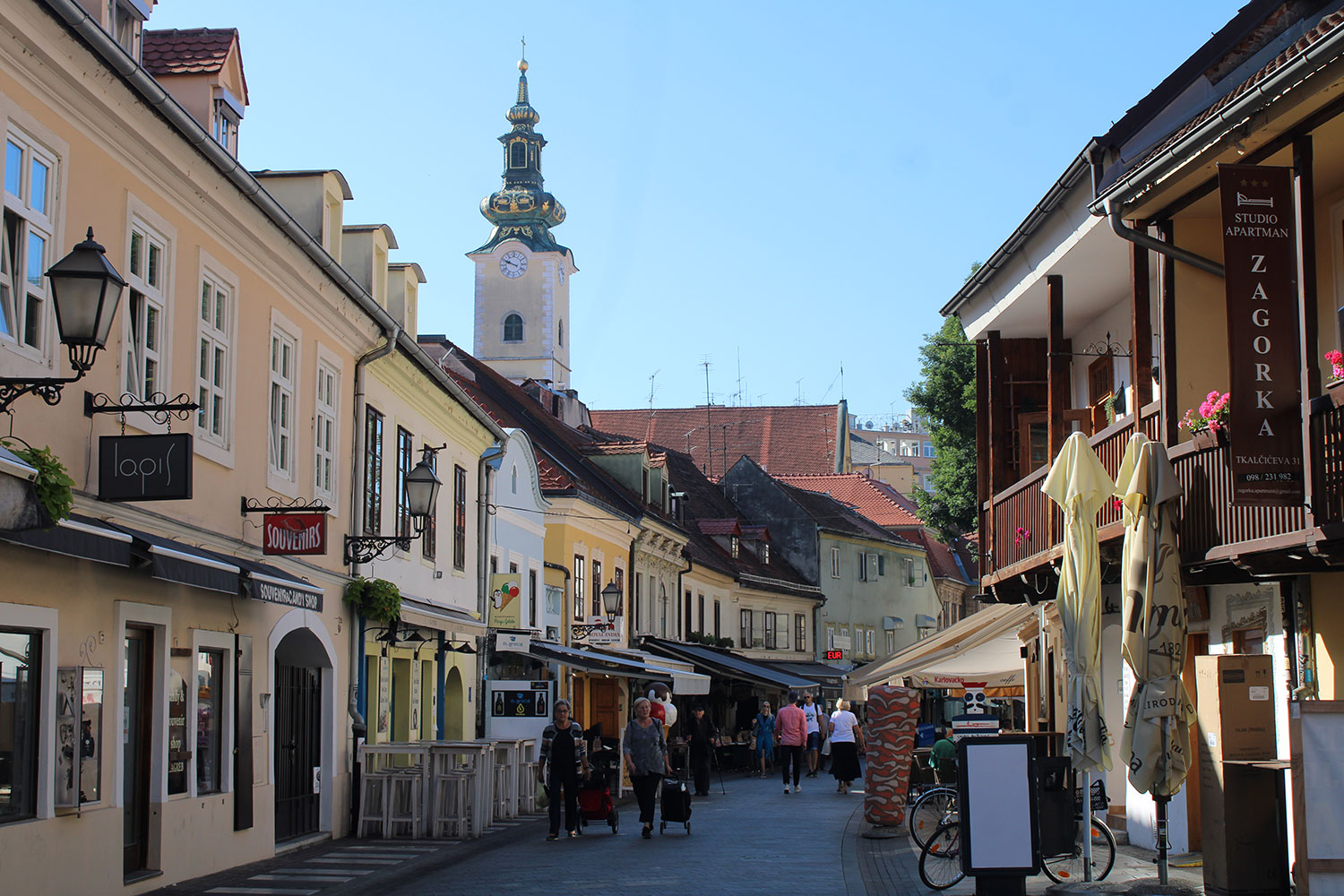 Zagreb has a ton of museums that are worth visiting. I highly recommend visiting the Zagreb City Museum because it gives a detailed history of Zagreb from prehistory to the 19th century. I wanted to see the Museum of Arts and Crafts and was dying to visit the Mimara Museum and Strossmayer Gallery but all three were temporarily closed when I visited Zagreb! However I did get to visit the Ethnographic Museum, which has an excellent collection of traditional Croatian costumes.
For more art, you can visit the Croatian Museum of Naive Art for a small collection of modern art and the Klovićevi dvori Gallery for exhibition-based art.
If you like museums, you can add the Archaeological Museum and the Croatian History Museum (which was also closed) to your visit. You can also learn more about technology at the Nikola Tesla Technical Museum, which I found to be more geared towards kids than about Tesla himself.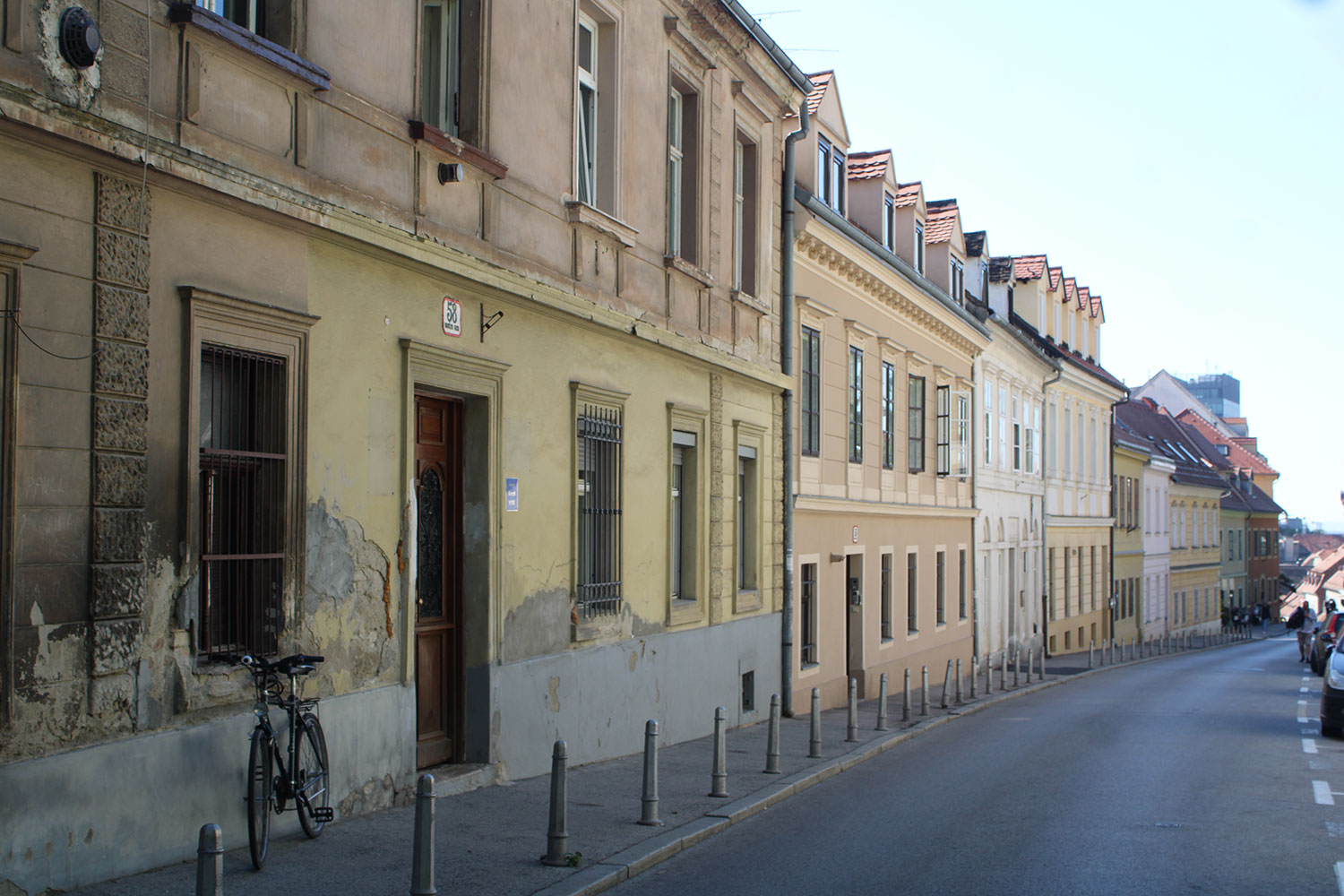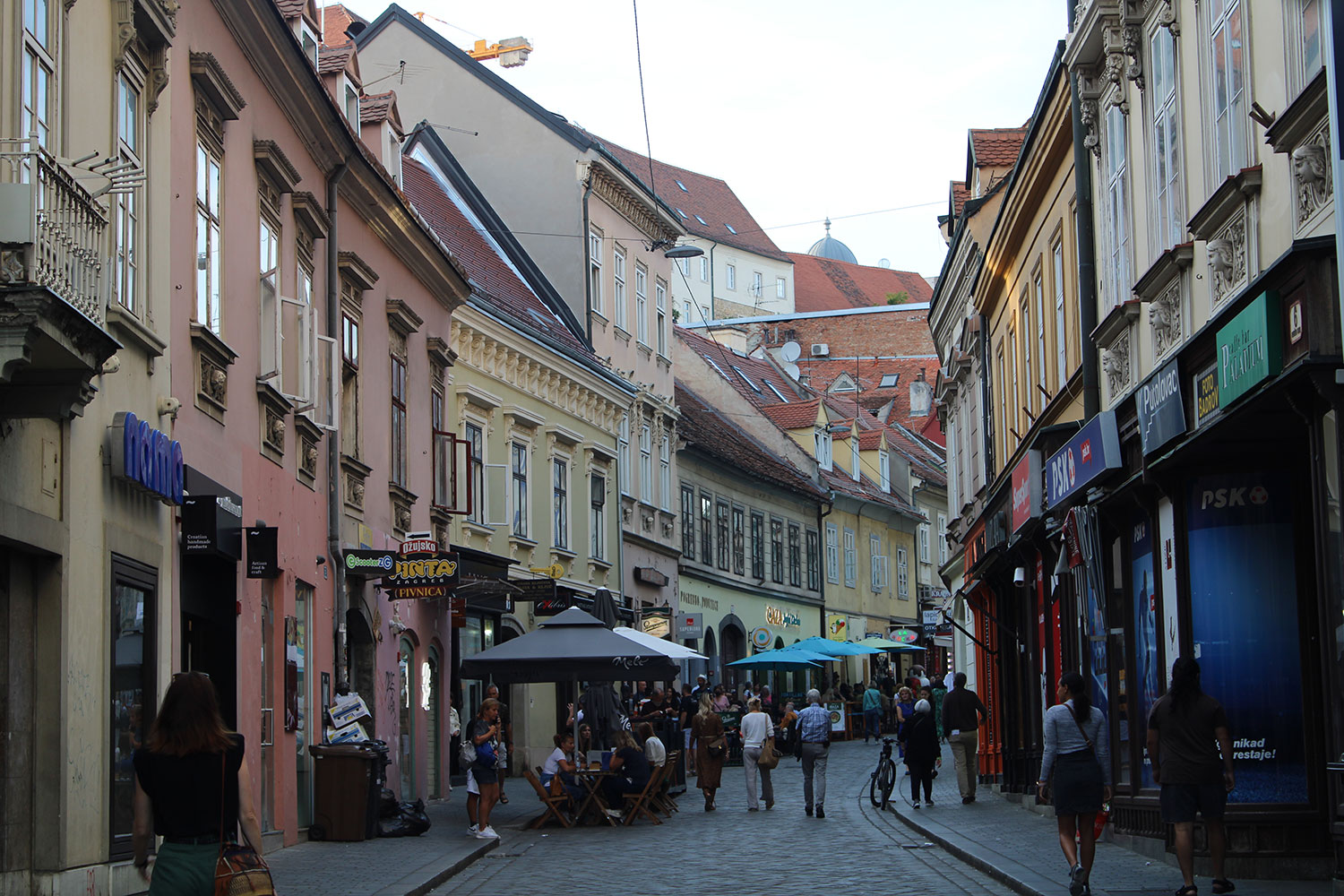 However, many of Zagreb's museums are offbeat and quirky, enjoyable to those who don't normally like museums. The most popular one is the Museum of Broken Relationships, which is excellent and, I think, one of the only museums where I read every single placard. Zagreb also houses an 80s Museum, Museum of Torture, Museum of Hangovers, Museum of Illusions, Chocolate Museum, and a Mushroom Museum, amongst others. So if you want to go out, your choices in museums alone are fairly diverse.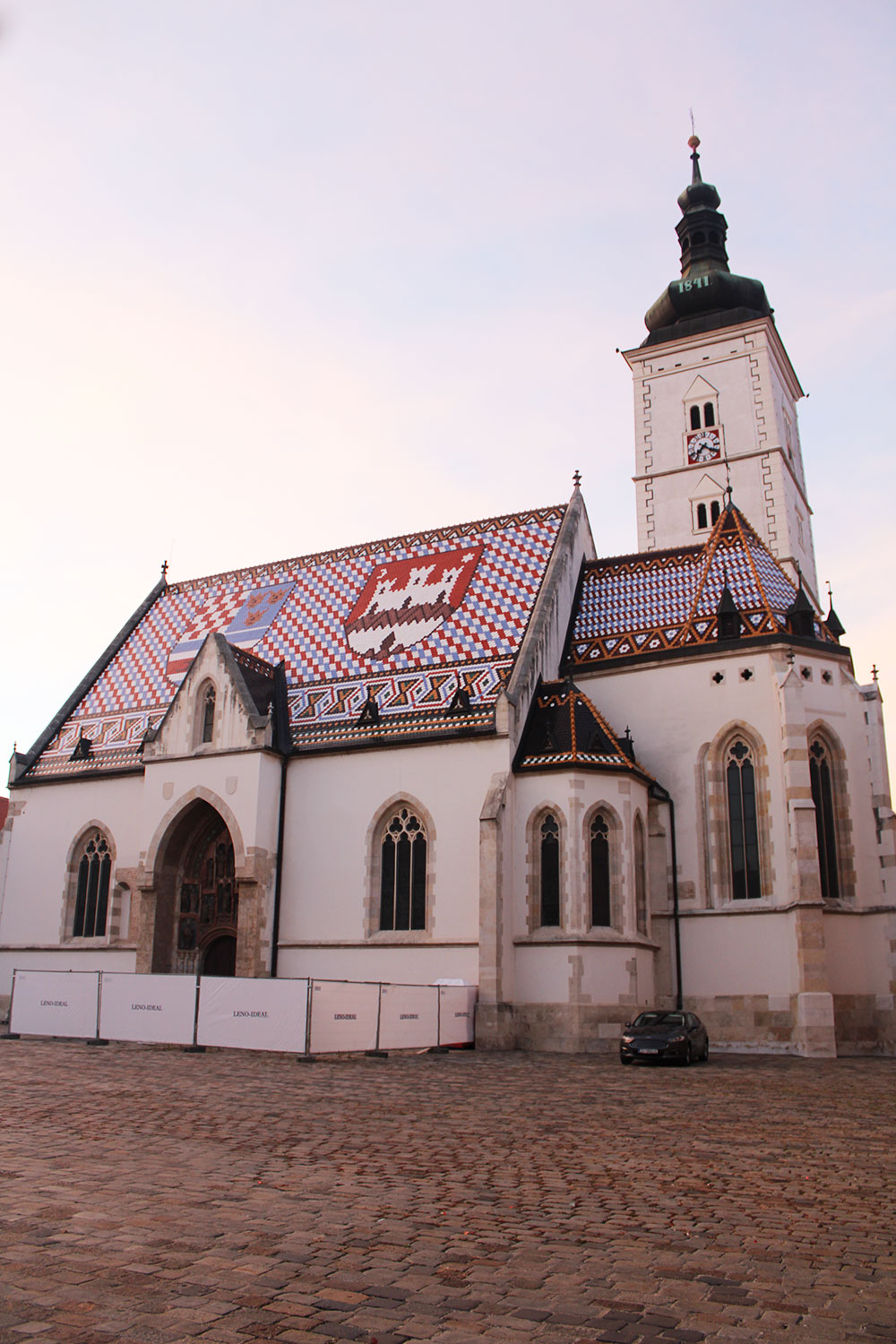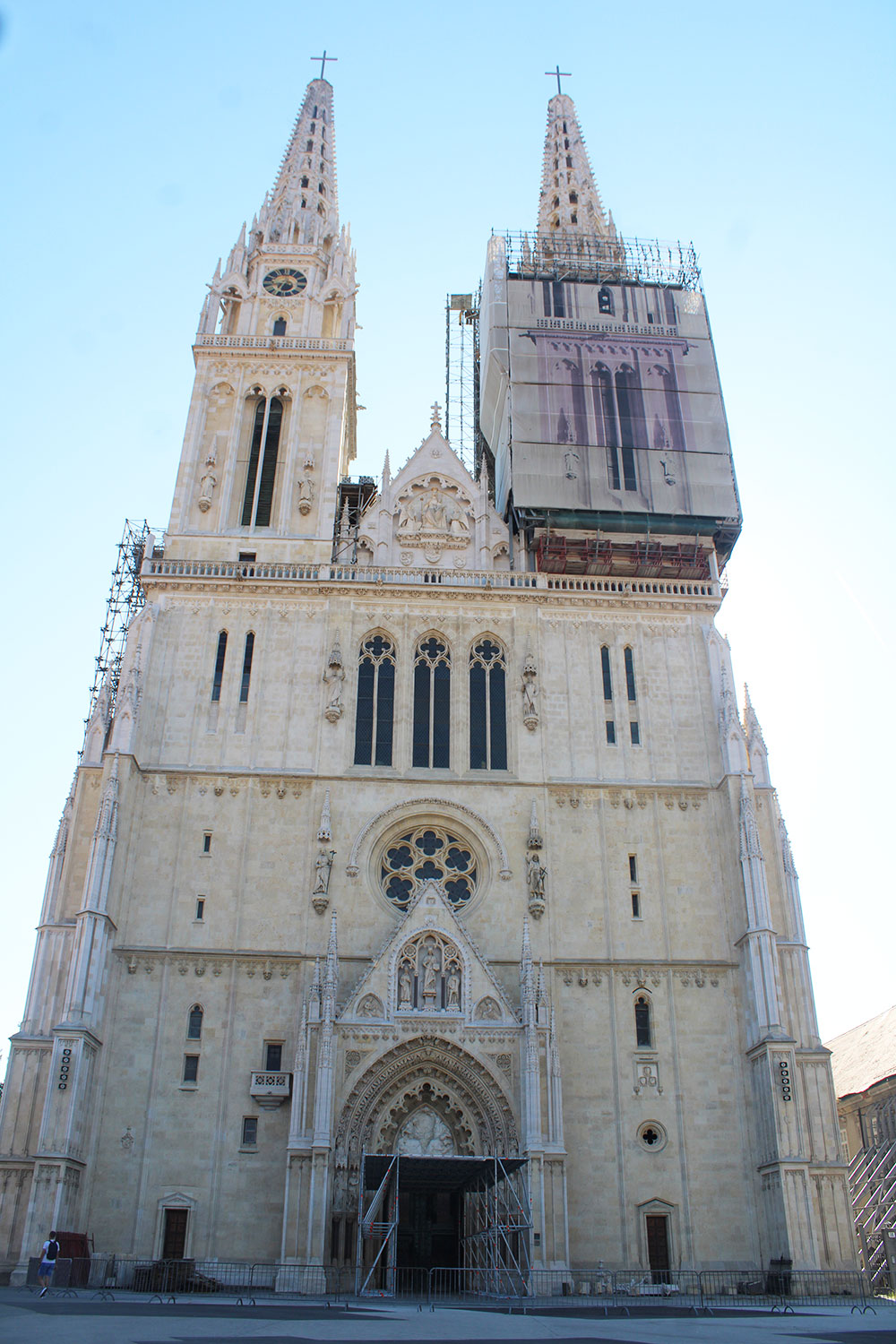 The Old Town is a lot smaller than I anticipated but very charming. I really went to Zagreb at the wrong time because the iconic St. Mark's Cathedral was also closed to visitors during my stay. (Ugh – so many places were closed!) However I got to see the outside and it is absolutely amazing to see the beautiful roof in person. The Cathedral of Zagreb was the same story – the inside was closed but the outside is jaw-dropping. Next to the cathedral, you can see part of the old city walls. Nearby is the Old Stone Gate, a main entrance into the Old Town and also a shrine to the Virgin Mary. I was surprised to find that this place is a pilgrimage and often used as a church, which is a bit awkward when you're just walking through. I was just looking around inside, taking pictures, when I noticed that it wasn't a group tour in the gate but a church group having mass. Yikes.
More remnants of medieval Zagreb can be seen in Kula Lotrscak – the city's tower. This are also has an excellent view of modern Zagreb.
You should also pop into the Parish of St. Cyril and Method (I think that's what it's called?) because it's amazingly gorgeous. It's just a place I found while strolling around.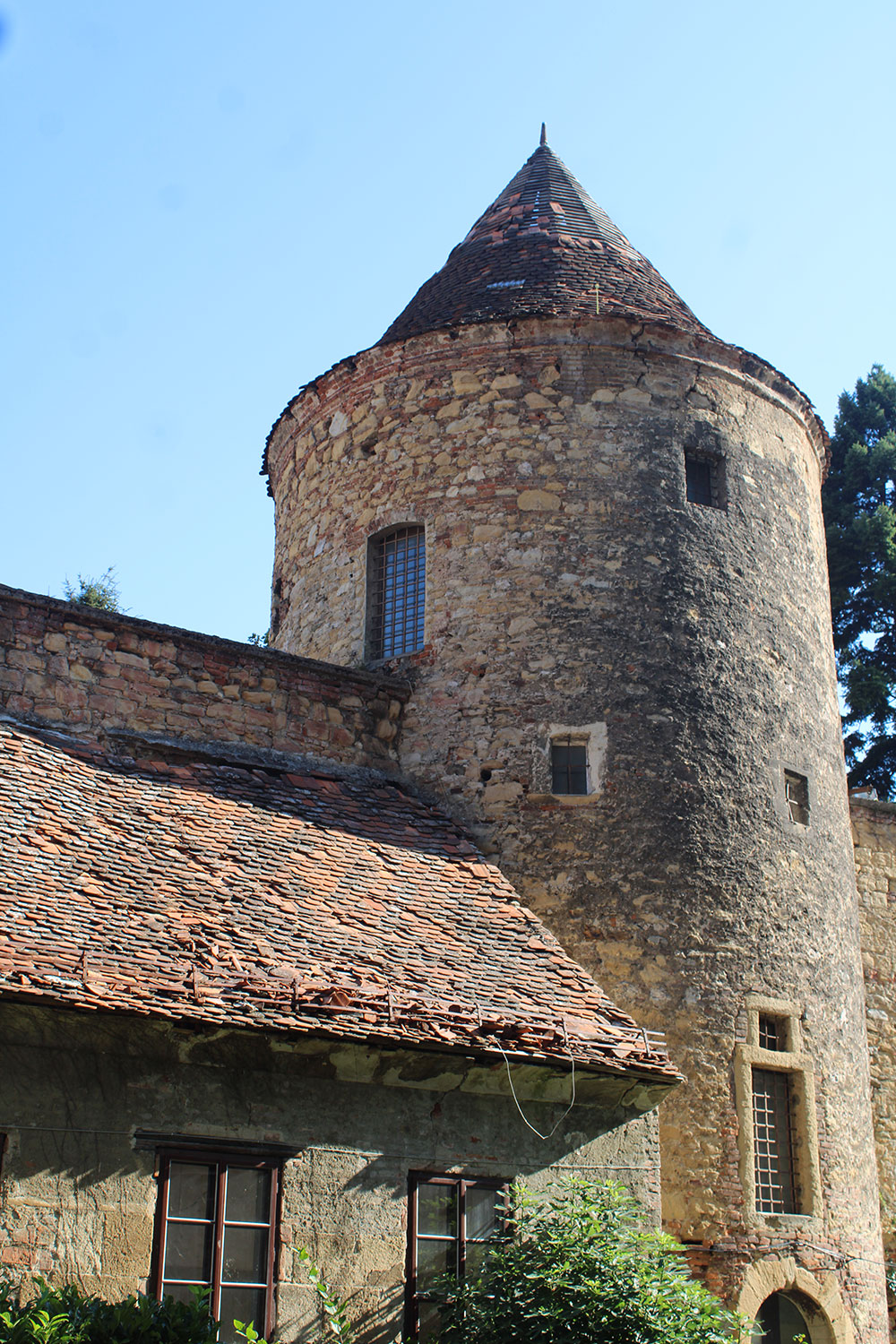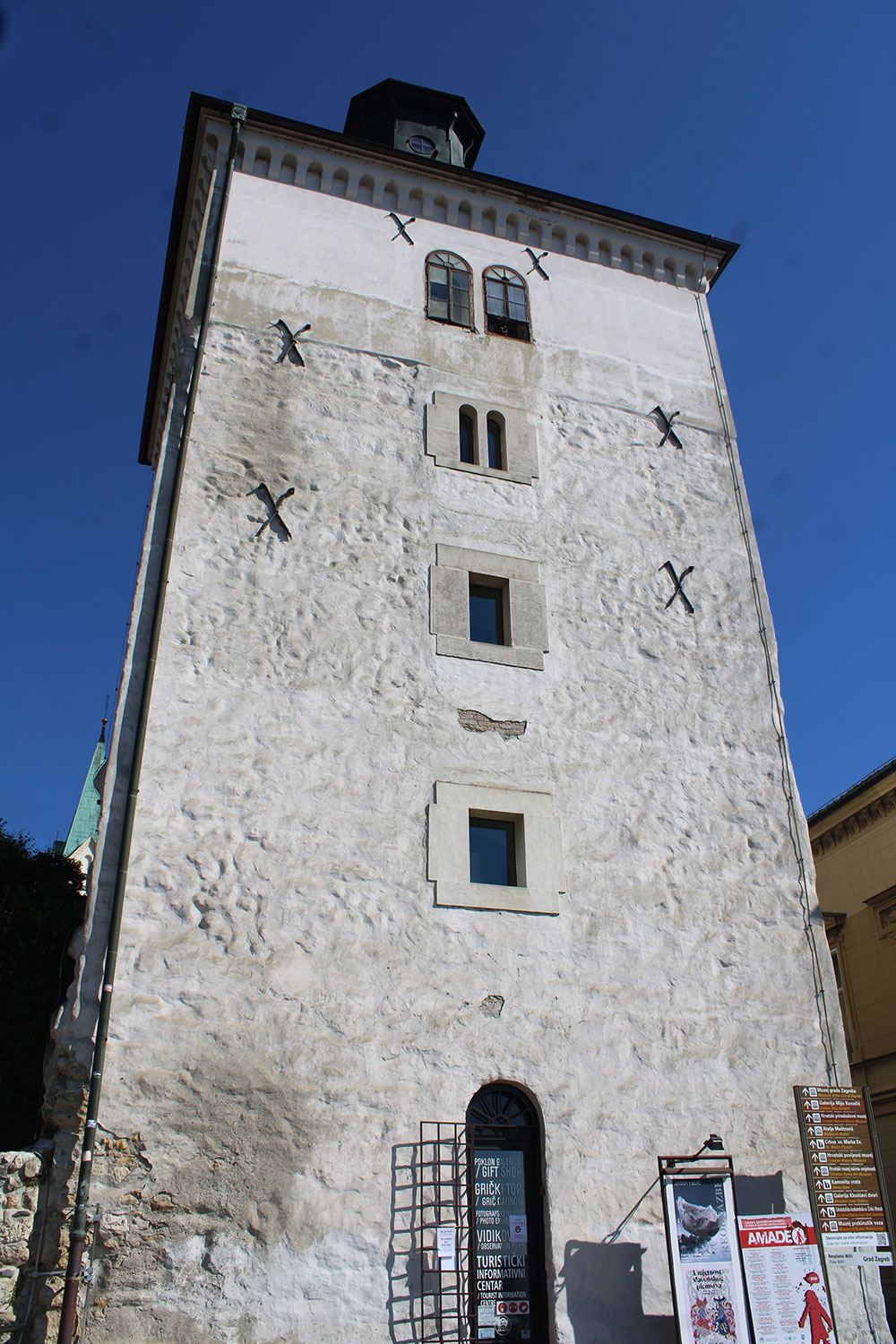 Much of the architecture in Old Town is more baroque rather than medieval, because of destruction in Zagreb's history.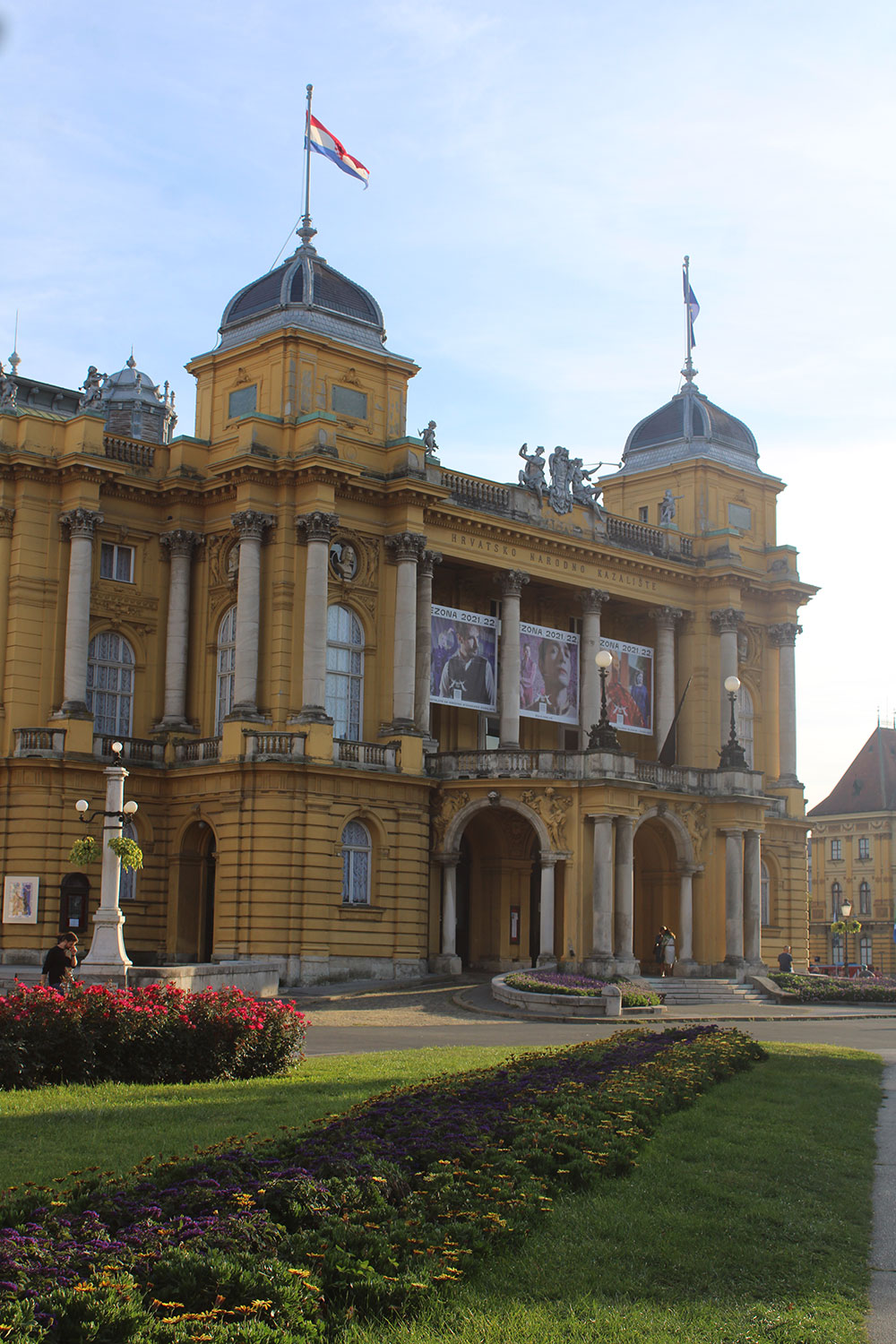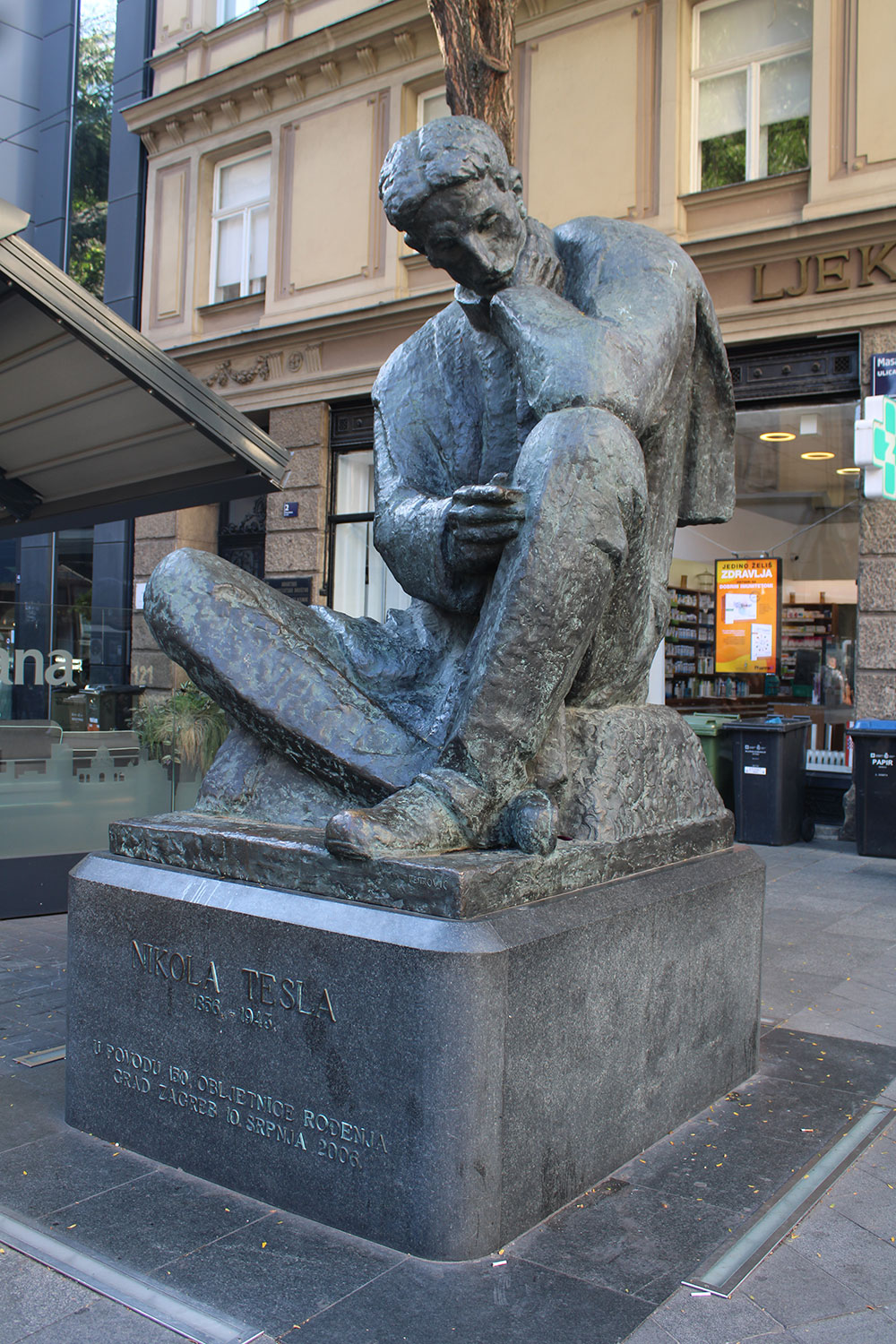 Though the Old Town is charming, a lot of Zagreb's city life is outside the Old Town area. One of Zagreb's famous "landmarks" is the Golden Horseshoe, which is a horseshoe-shaped area of green space. Many museums and the Croatian National Theatre are along the horseshoe. The city is filled with Austrio-Hungarian architecture and is really quite beautiful to see. I enjoyed walking around and seeing the architectural details. It's like a step back through many different periods of time.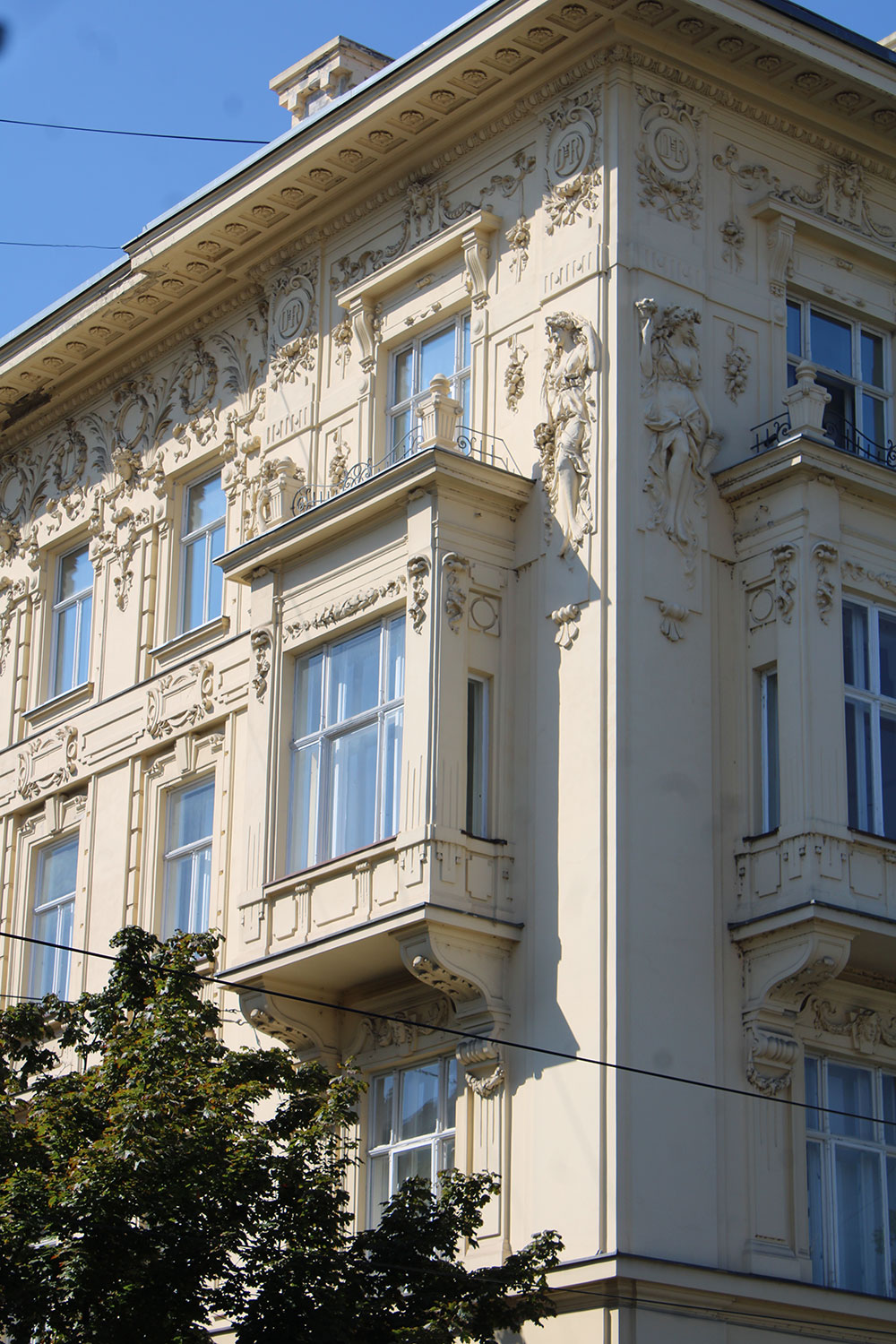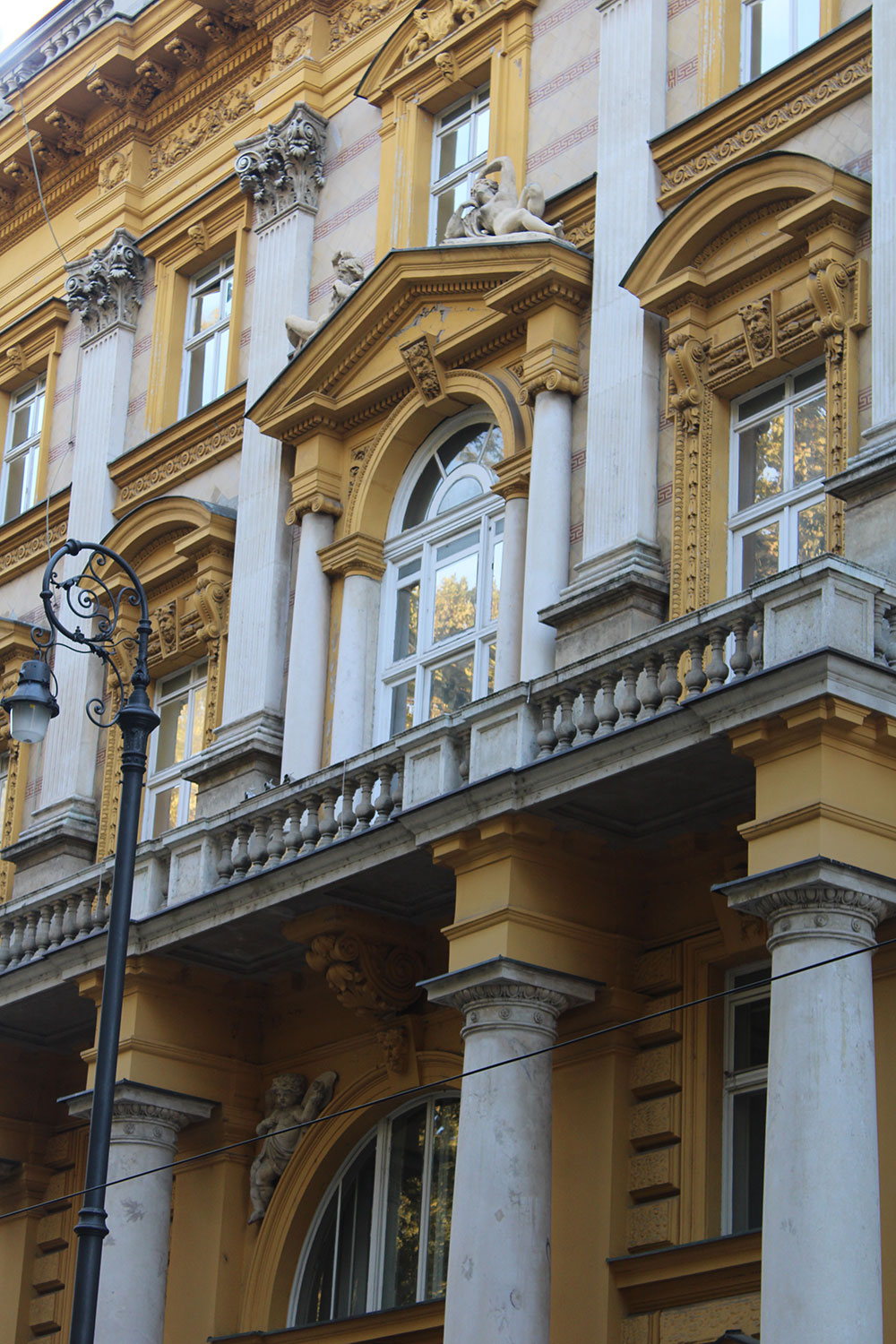 Some of Zagreb's architectural details.
What I love about Zagreb is it's very much a city. It's filled to the brim with restaurants with global cuisine and shopping. The city comes alive at night with live music and locals bustling about. It's not very touristy at all, which contrasts dramatically with coastal Croatia. I loved it and it lived up to my expectation. I'm a little bit of an oddball in saying this but Zagreb was definitely one of my favourite places in Croatia.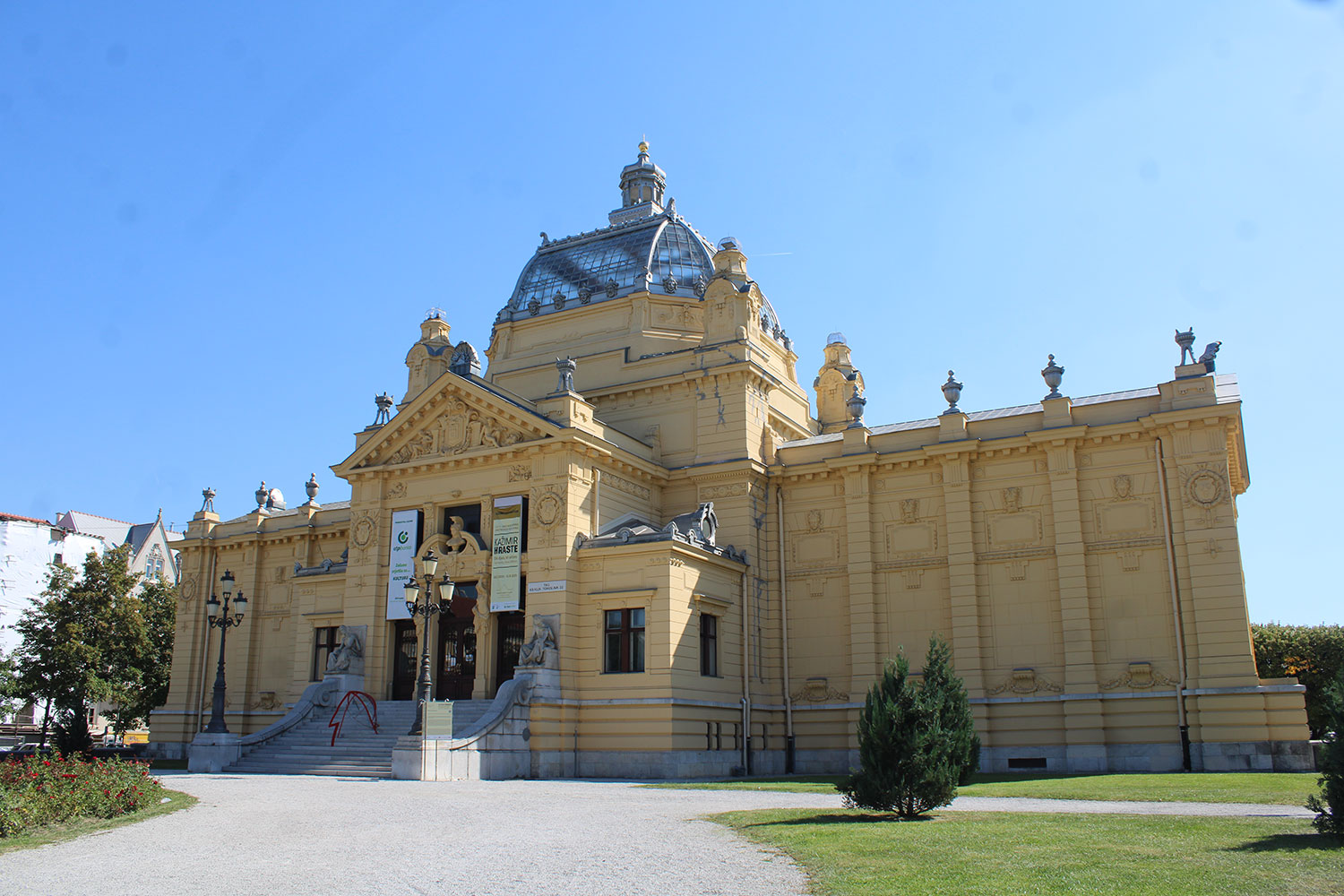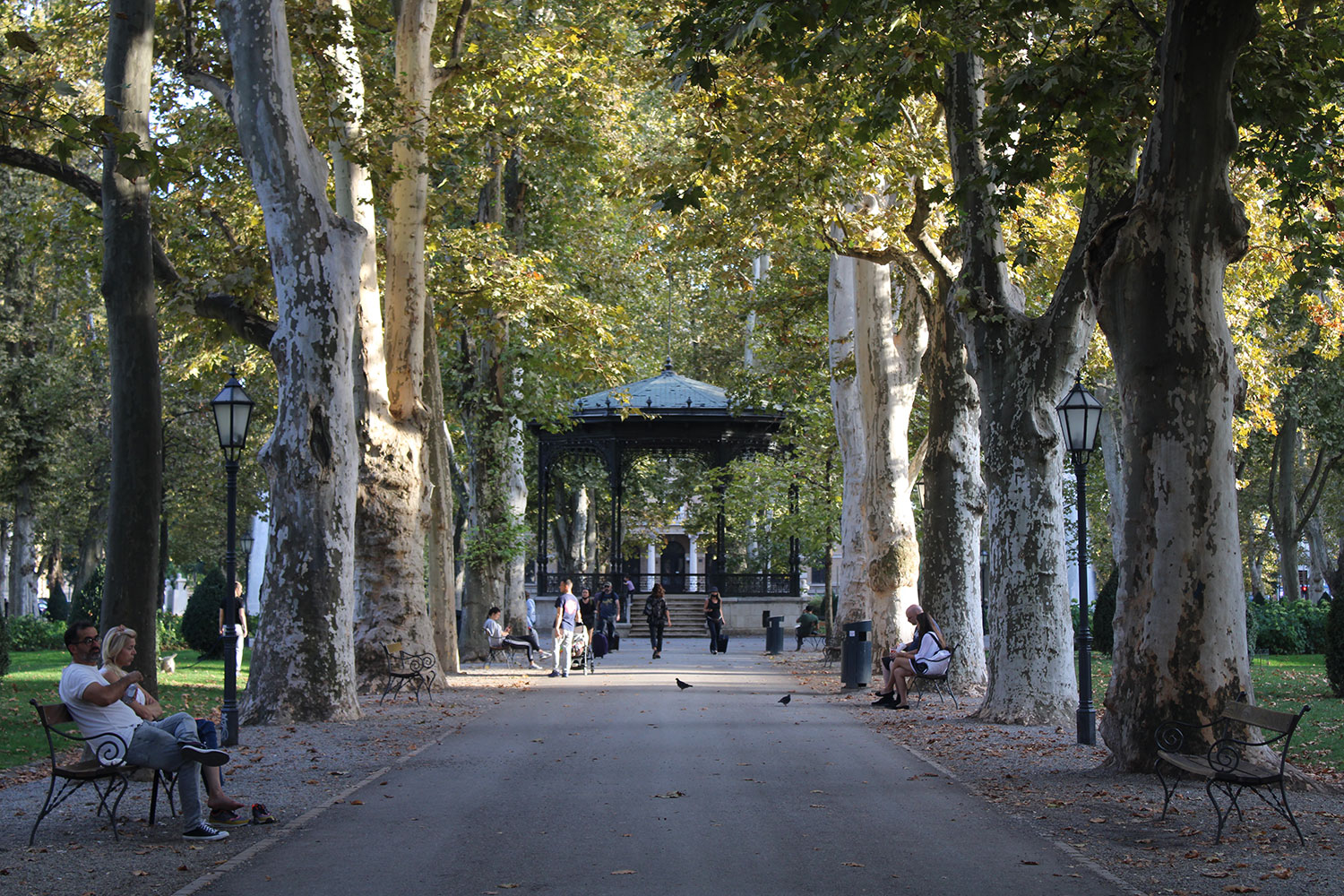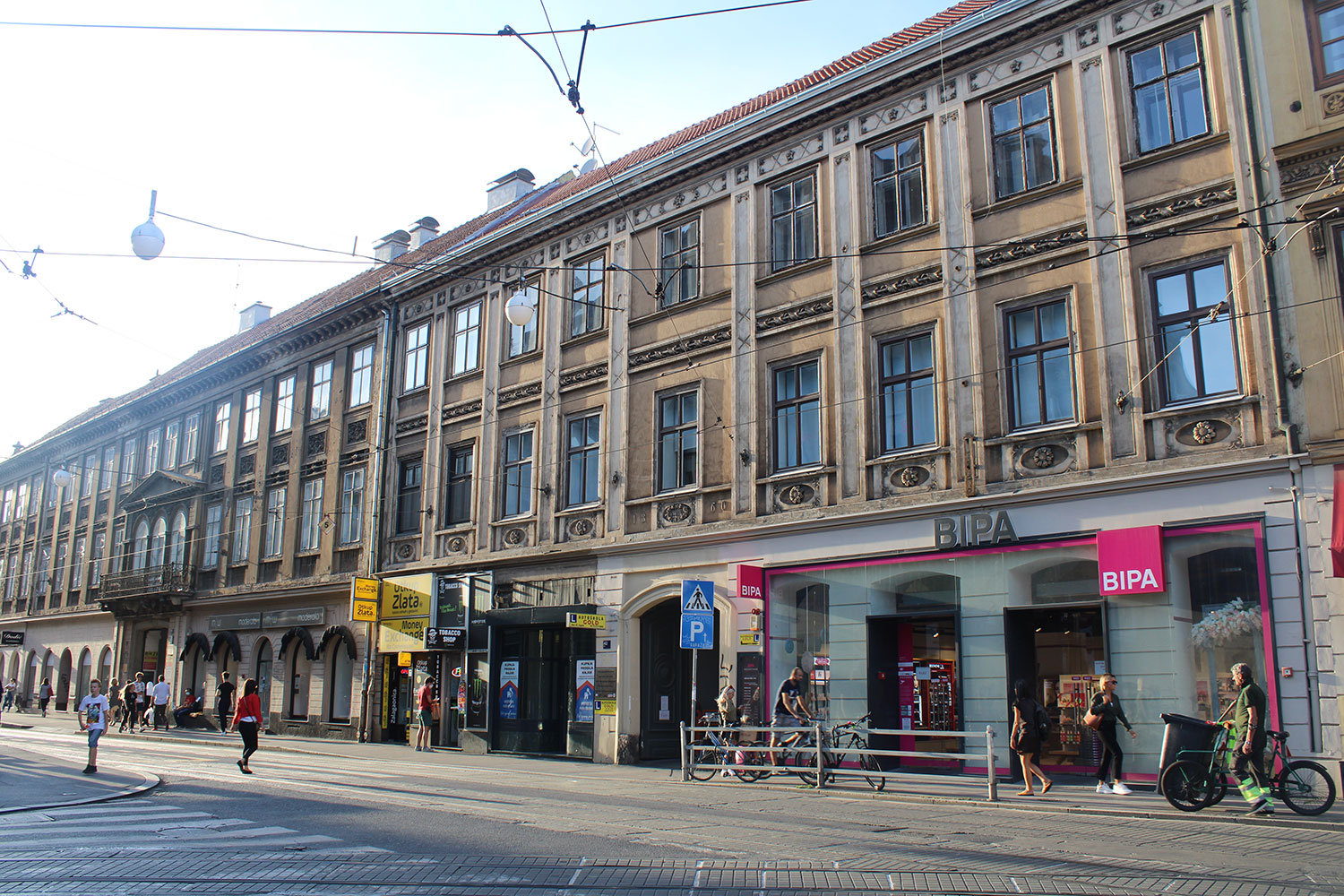 However, I can see why people may not like Zagreb. It's very run down. There's a lot of graffiti and trash, not so much in the city centre but very close by. The buildings are still used but obviously not well taken care of. You can see the paint has come off a lot of them and some places look abandoned. It was a bit shocking and first and even though Croatia's very safe, it gave me pause. (For the record, I didn't feel unsafe at all in Zagreb.) While I enjoyed the city, I can definitely understand why some people wouldn't.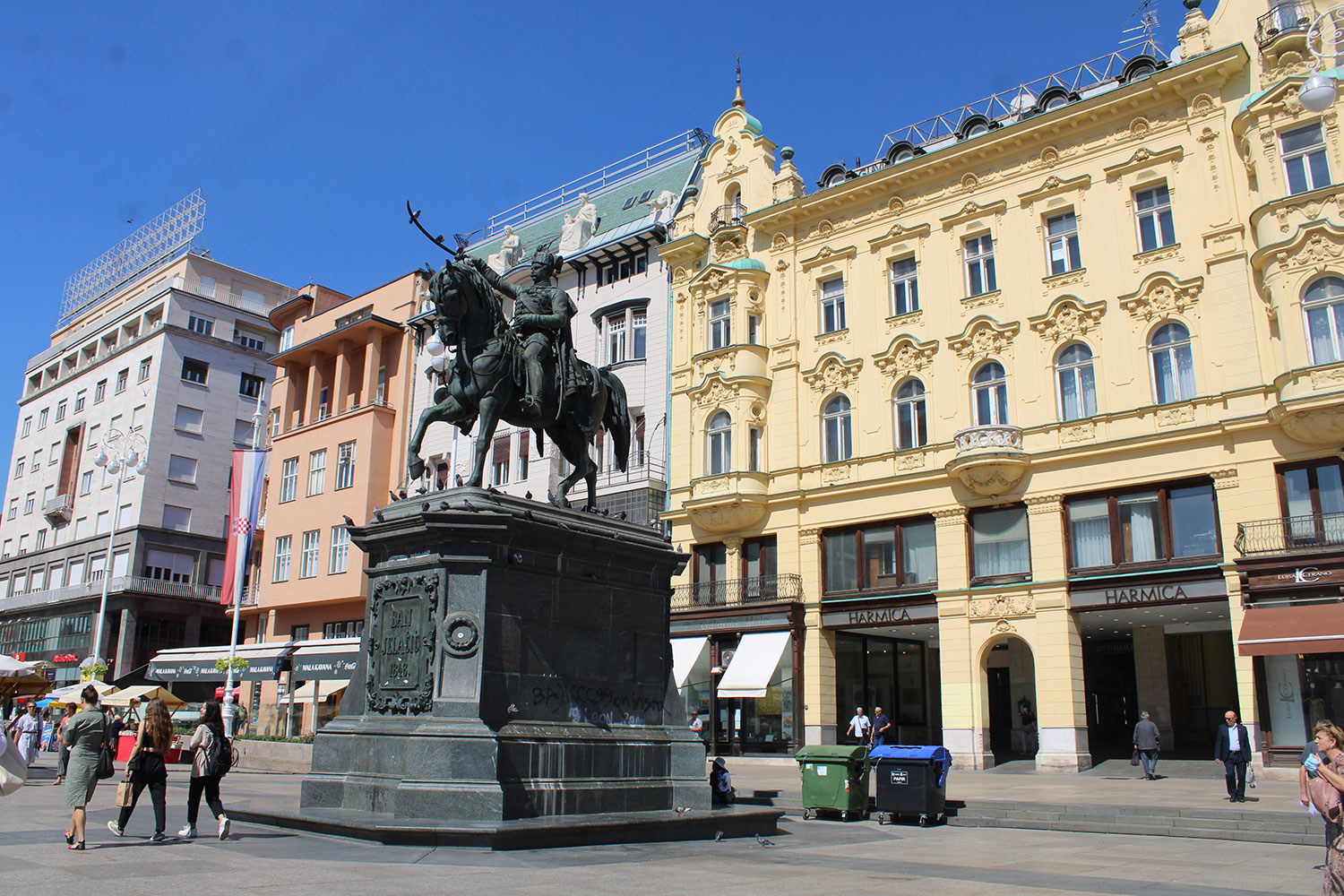 Nevertheless, I had a great time in Zagreb and I'd definitely like to return to spend more time there. I'd like to get a better feel for the local life, see some more of Croatia outside the coast, and finally see Zagreb's famous art museums. Until then…
Have you been to Zagreb? What did you think?
Please note that this post may contain affiliate links. These are at no additional cost to you but I receive a commission if you make a purchase through the link, and the commission helps me run my blog. Thanks for your support!
Tags:
croatia
,
europe
,
zagreb
Sharing is Caring
Want to support me?
Buy me a Coffee