10 Cute New England Towns on the Coast (Perfect for a Road Trip)
Originally published on Sunday, April 24, 2022
New England towns are some of my favorite places to explore in the United States. While their winters are cold, their summers are (generally) a nice escape from the extreme heat of the south. Combined with the historic charm and natural beauty of New England, it makes an amazing road trip.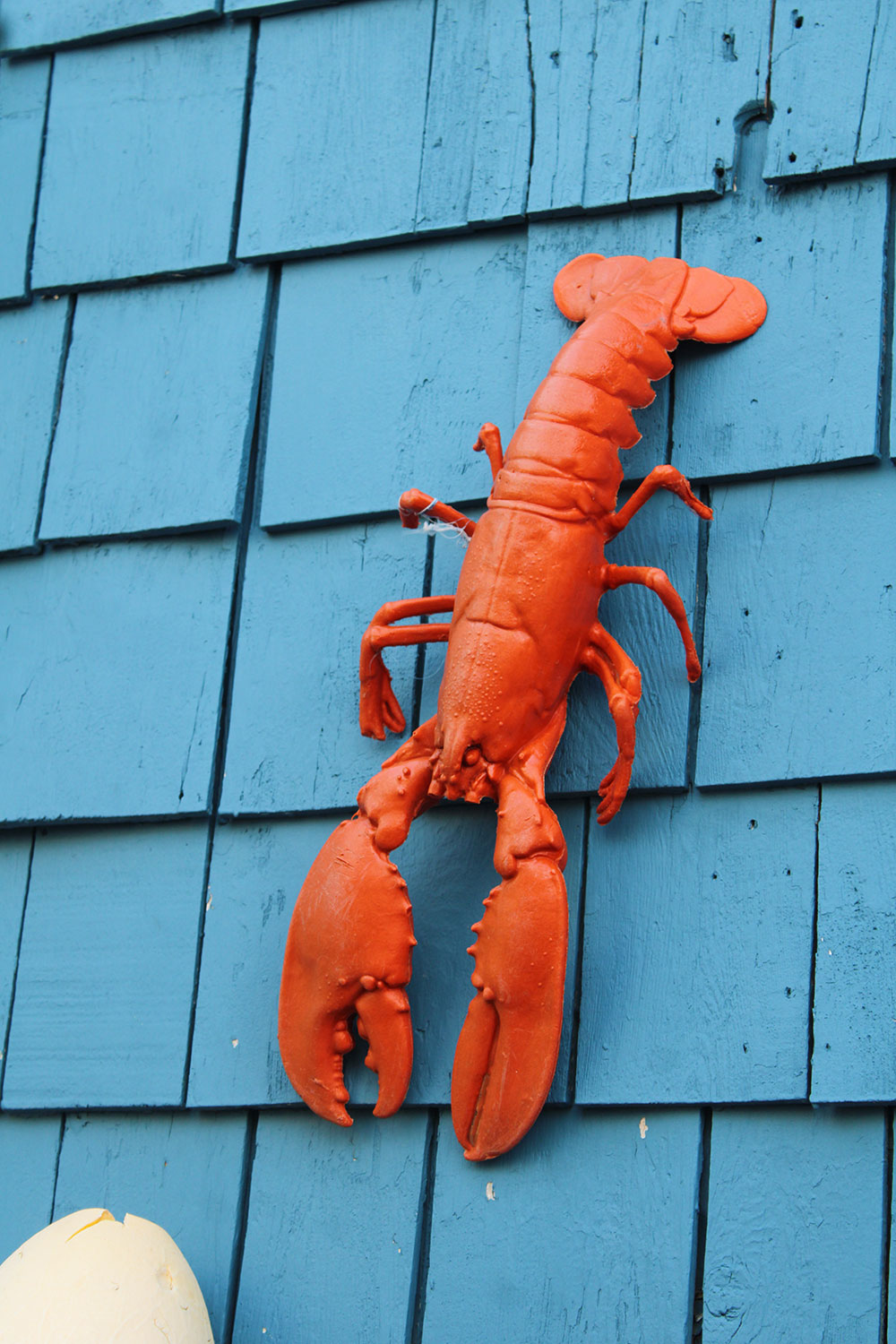 Here are ten of my favourite places we got to visit when we were visiting up and down New England's coast, many of which are great places to go to the beach!
Kennebunkport, ME
Kennebunkport has a colonial history dating back to the 17th century and has been a popular summer destination since the 1870s. Though it burned down half a century ago, it was rebuilt and is still high on the list for several peoples' Maine road trips.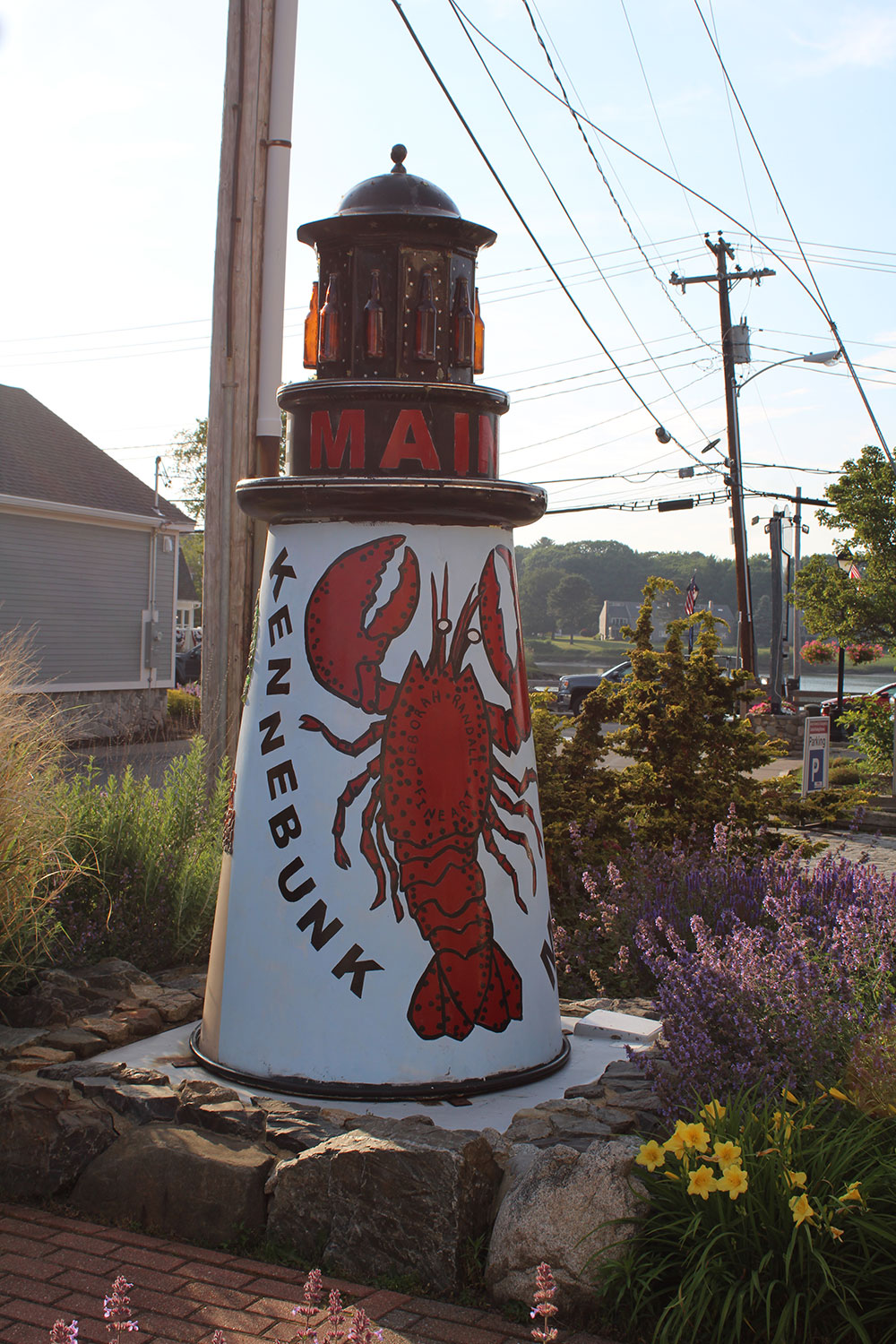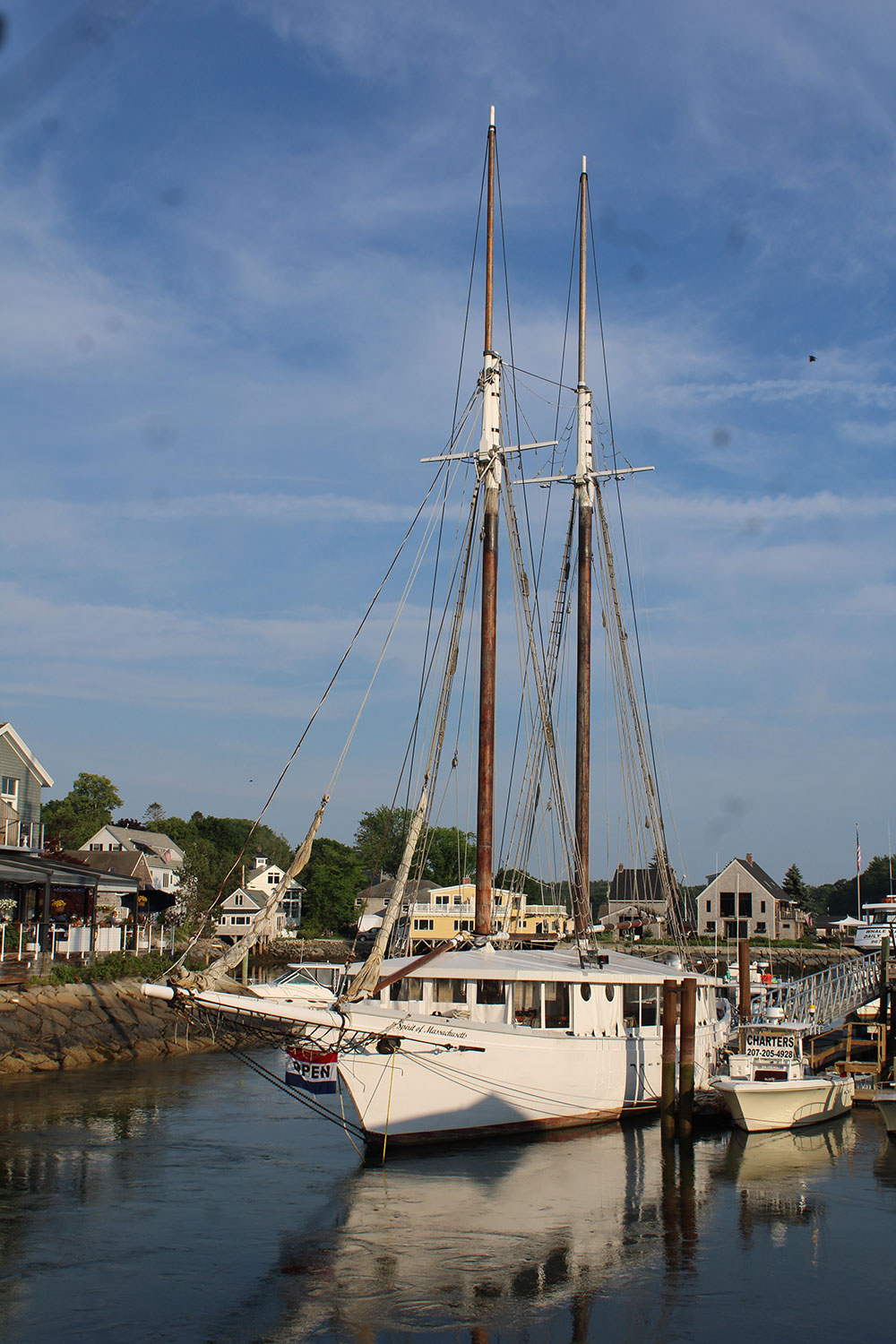 Kennebunkport is, indeed, a very cute place to visit. It's also very small, so it makes for a great place to get dinner, ice cream, walk around and head back out. Unfortunately most of the restaurants were closed for COVID when we went, so we didn't get to try any of the town grub. Though there's not a lot else to do in Kennebunkport, there are lots of local stores to visit.
Mystic, CT
Mystic was colonised in the 17th century. Situated along the river, it was a large maritime hub, and the town today still honours that heritage. Mystic's claim to fame is actually the movie Mystic Pizza, Julia Roberts' first major film. (If you haven't watched it, it's a cute, feel-good movie.)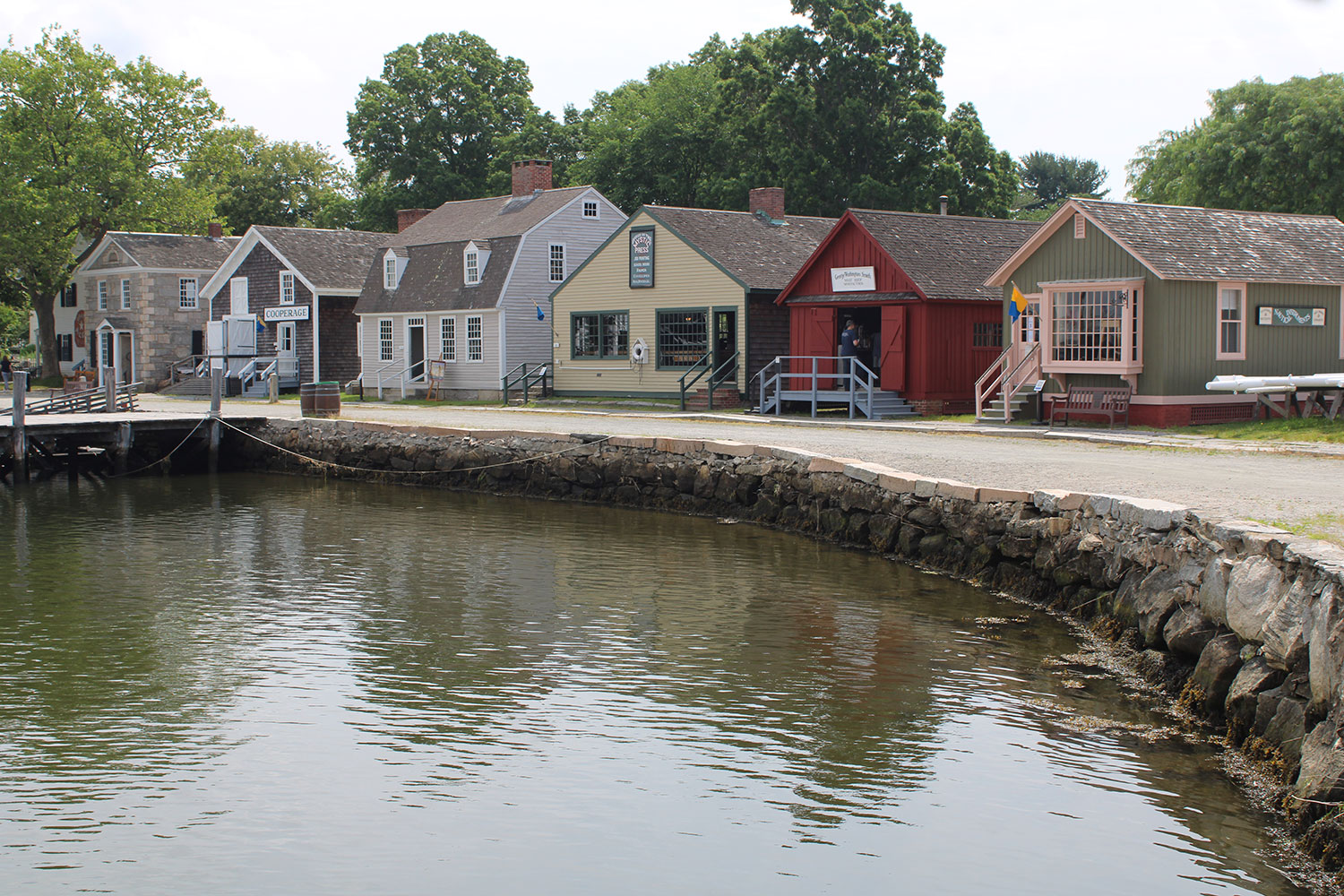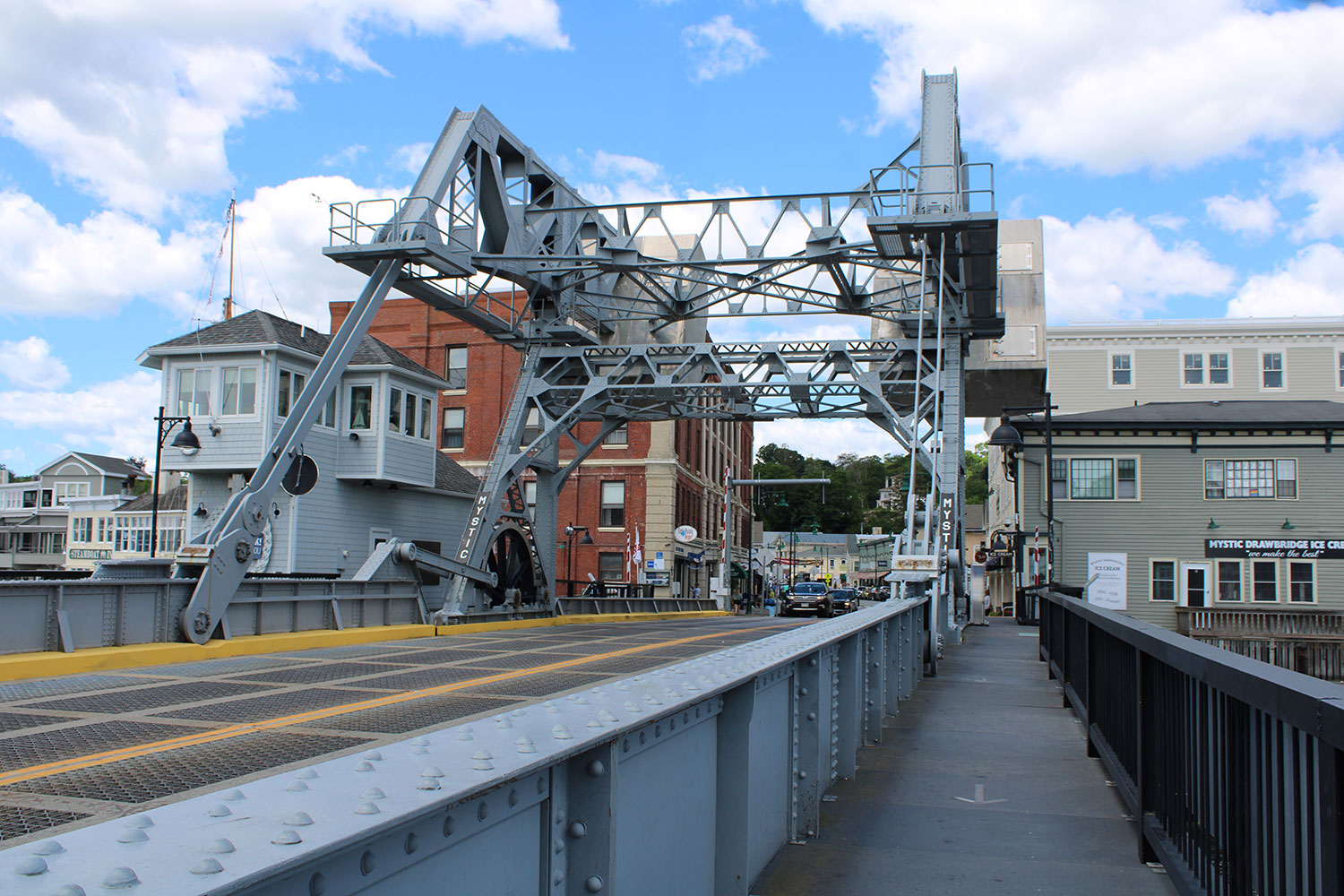 Though the movie wasn't filmed there, Mystic Pizza is a place that actually exists! Though I'm sad to report that its pizza is not great. Not terrible, but I'd rank it below Papa John's (sorry). But not to fear – there's more to this charming town than just pizza. We really enjoyed the Mystic Seaport Museum, which is open-air and dedicated to many aspects of Mystic's history. There's also the Mystic Village, which is an outdoor shopping center and it's very much worth visiting. The buildings are all designed to look old and it's mostly locally-owned shops. Lots of them are quirky too – an Alice in Wonderland themed tea house, a magic store, a tarot and crystal store. The Mystic Aquarium is also quite popular but we didn't visit ourselves. It's next to the Village.
This is not to be confused with downtown Mystic, which is near the Seaport Museum. This stretch of a few blocks is charming with turn-of-the-century buildings (also filled with local stores and restaurants), and the iconic Mystic bridge. We spent two days in Mystic and we'd definitely like to go back.
Mystic isn't technically a seaside town but it's close enough, and it's too iconic to leave off this list.
Newport, RI
Newport has got to be one of my favourite places in the USA. A town that was once on par with the ports of New York and Philadelphia, Newport retains its historic charm and is a popular beach destination. It was also a popular summertime destination for the wealthiest of the wealthy in the gilded age, including the Vanderbilt family. Many mansions that redefine the term "mansion" line the streets of what had before been a modest seaside town. It truly is one of the most unique and history-loving places in the country.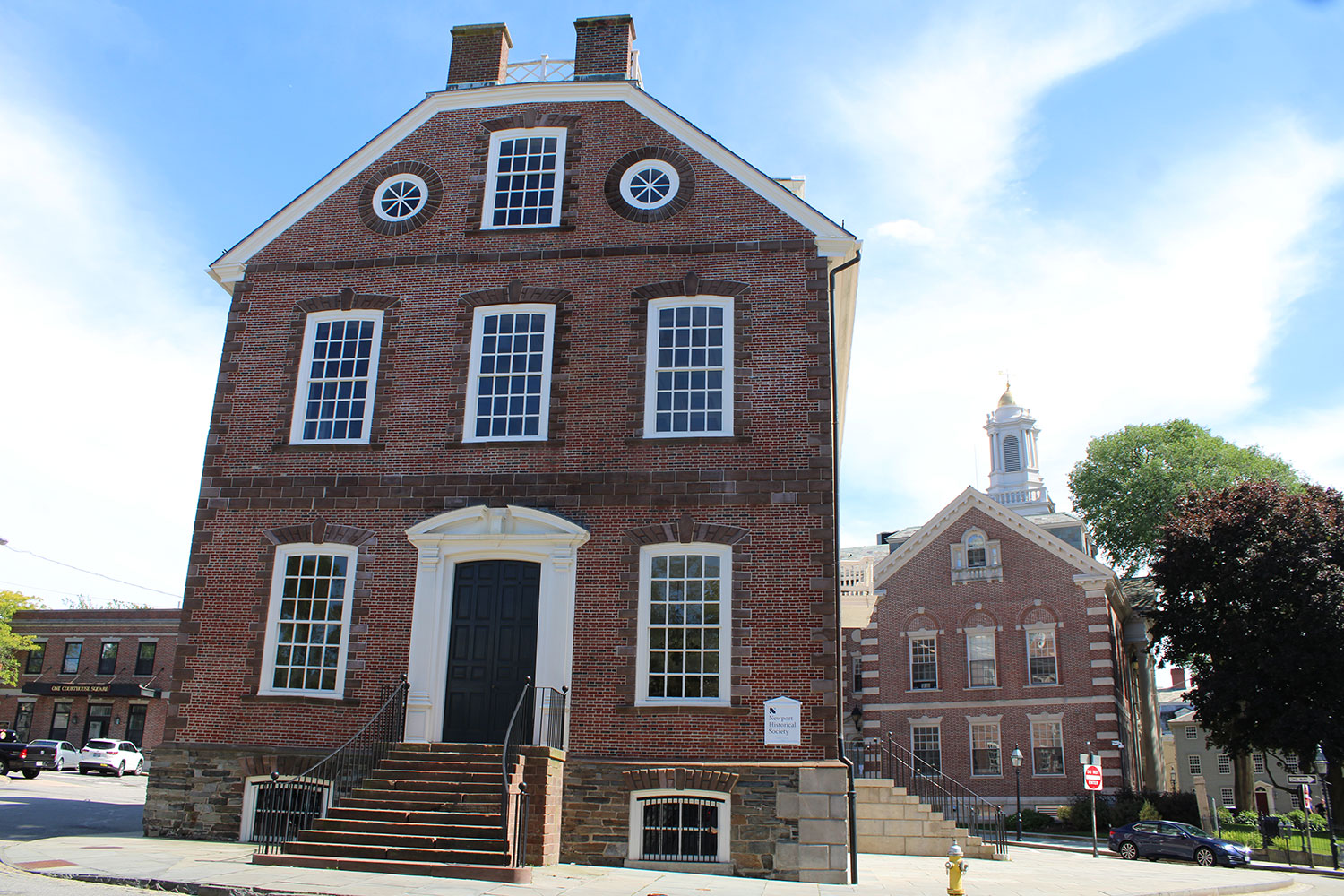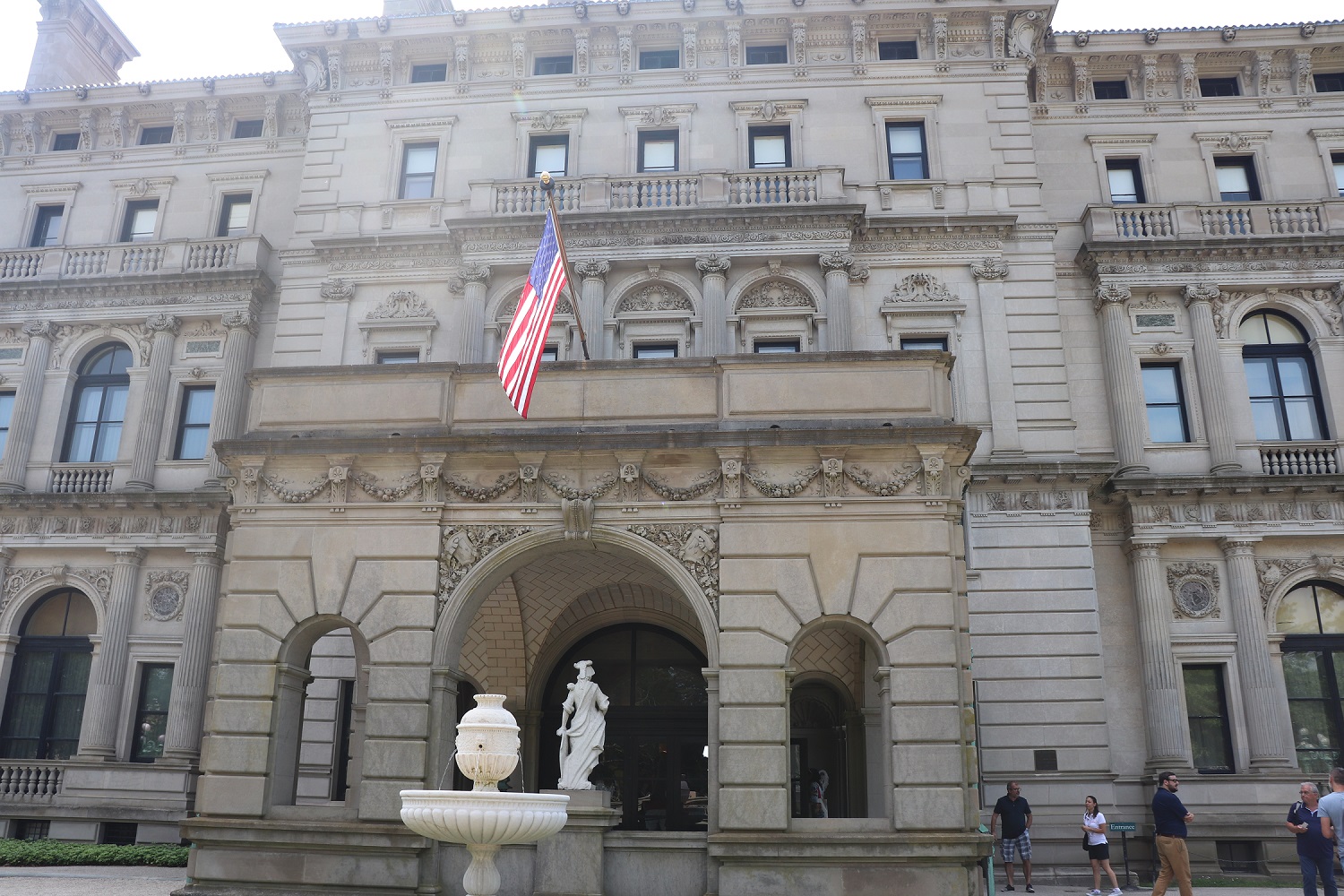 Your visit must absolutely include at least one of the Newport Mansions (The Breakers is the most famous). But definitely set aside a few hours to roam around the streets and Newport's Cliff Walk.
There's also the "city" side of Newport, and it's quite large so you'll need a few hours to explore. The architecture dates to many different centuries and it all blends so well. There are a few small museums but Newport's charm is the city itself. There are lots of local shops and restaurants to try, so Newport makes a wonderful place to stay long term.
Ogunquit, ME
Ogunquit's another place that got raving reviews. It doesn't have much of a significant history but this small fishing town made it to the list for its fabulous beach. It's also an award-winning destination.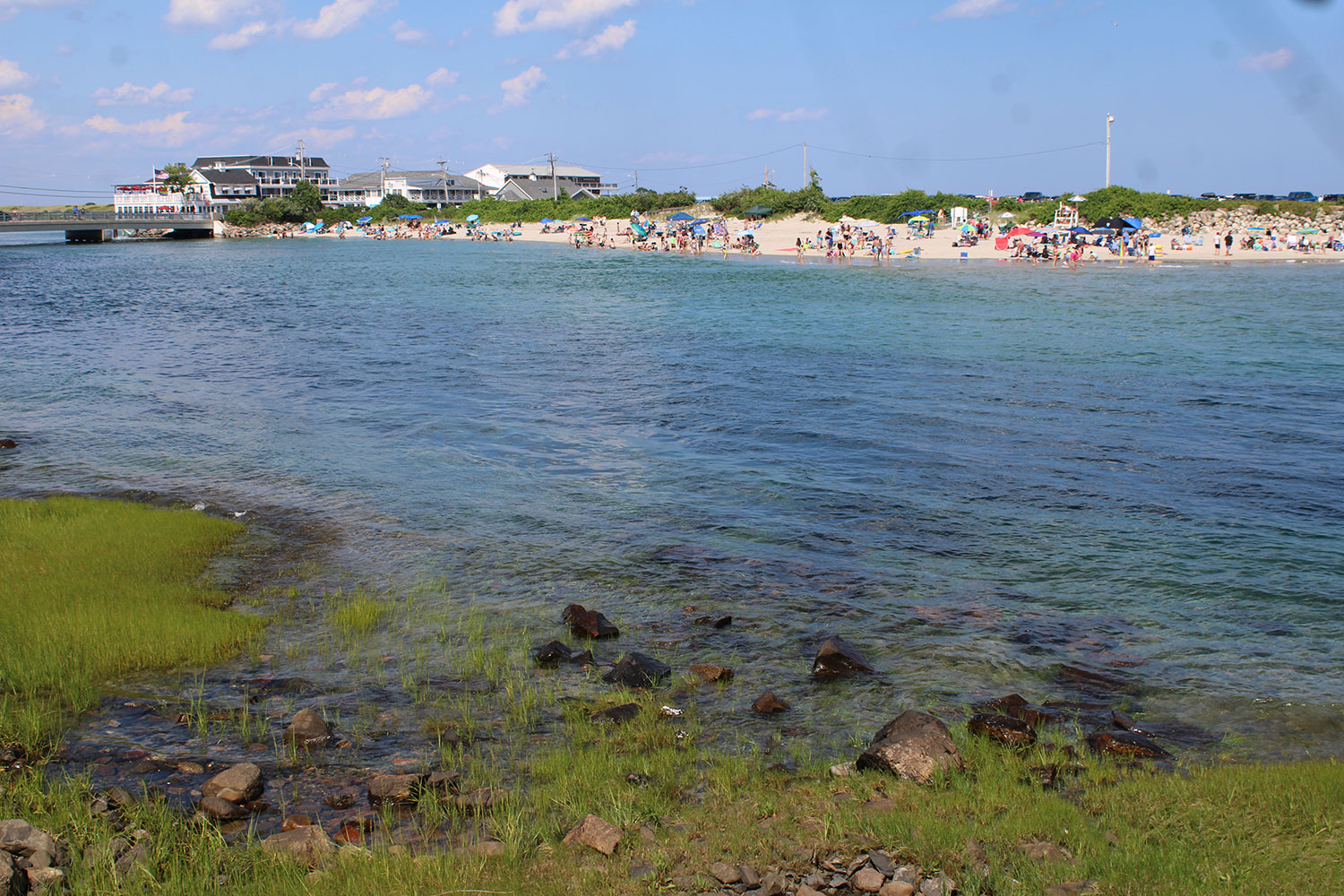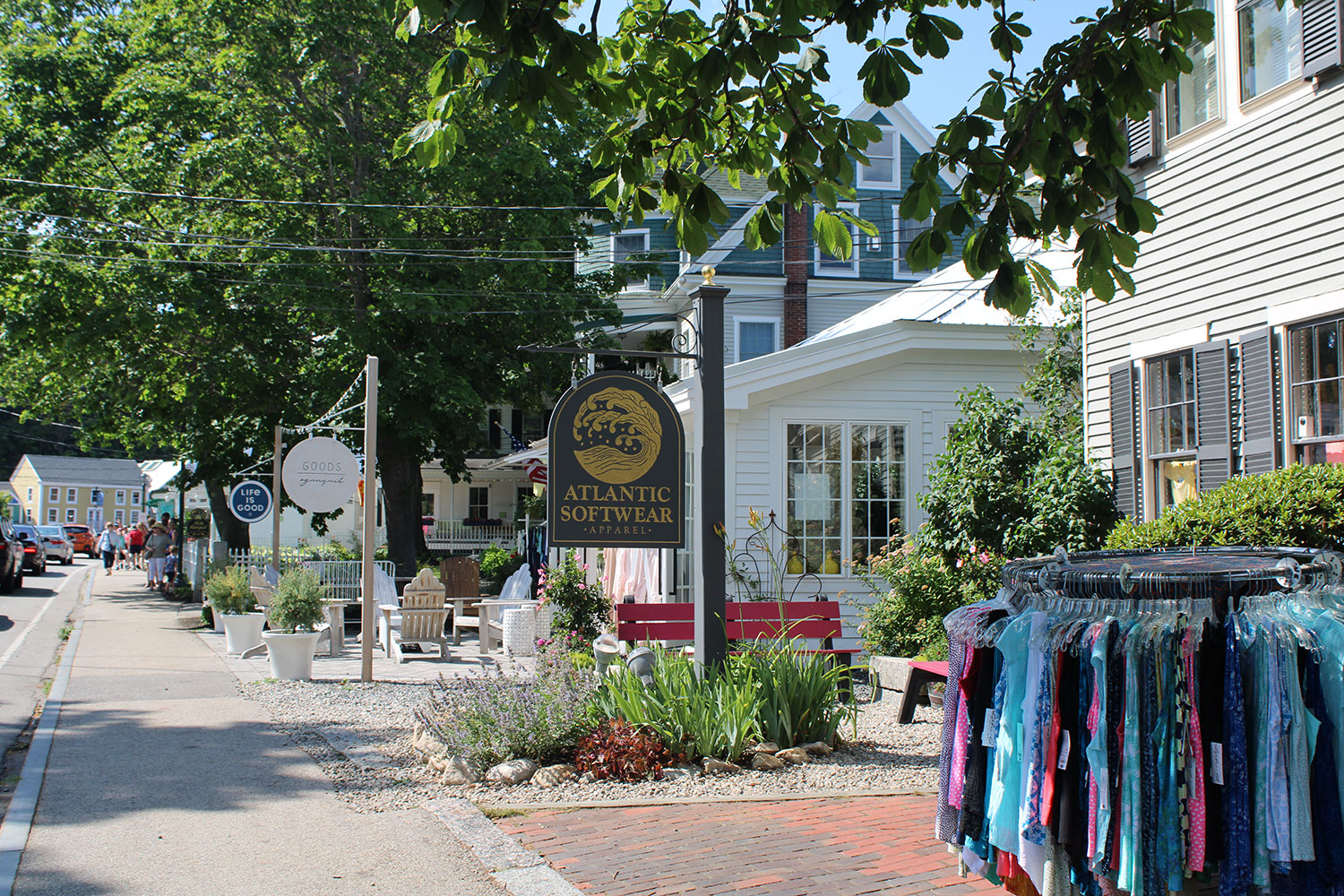 I'll be honest: in comparison to the other places we visited, Ogunquit was probably my least favourite place. It's filled with local business but it's so small. What really put Ogunquit on the list was its beach, pictured above. I loved how it's next to the ocean but not actually in the ocean, and those waters are beautiful. Should you run to Ogunquit? Nah, but you can keep it in mind.
Plymouth, MA
Plymouth is probably one of the most famous places on this list. It was here that the Pilgrims erected the U.S.'s first permanent settlement in 1620. Equated with Thanksgiving and Pilgrims, many people don't realise that it's also a New England beach town.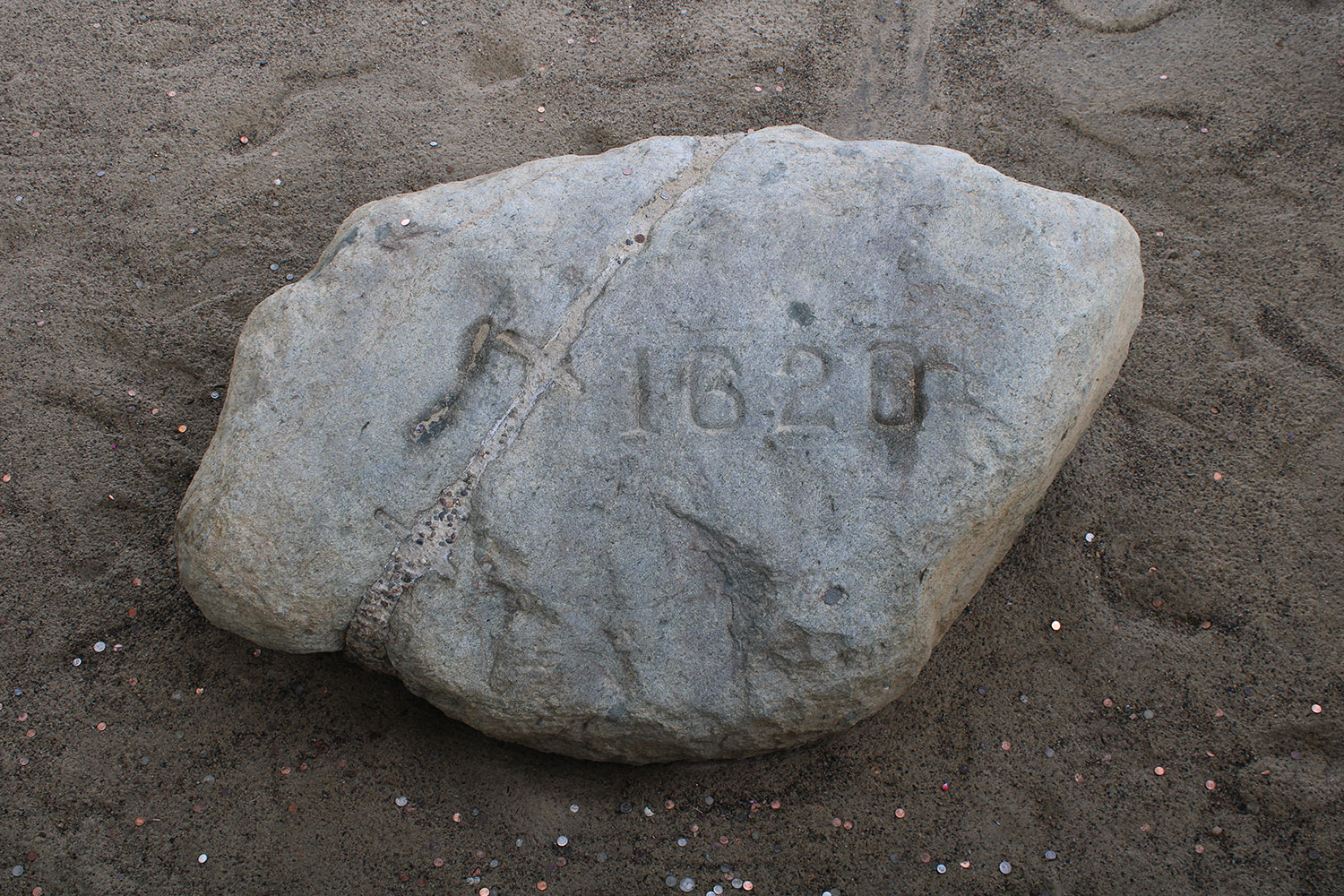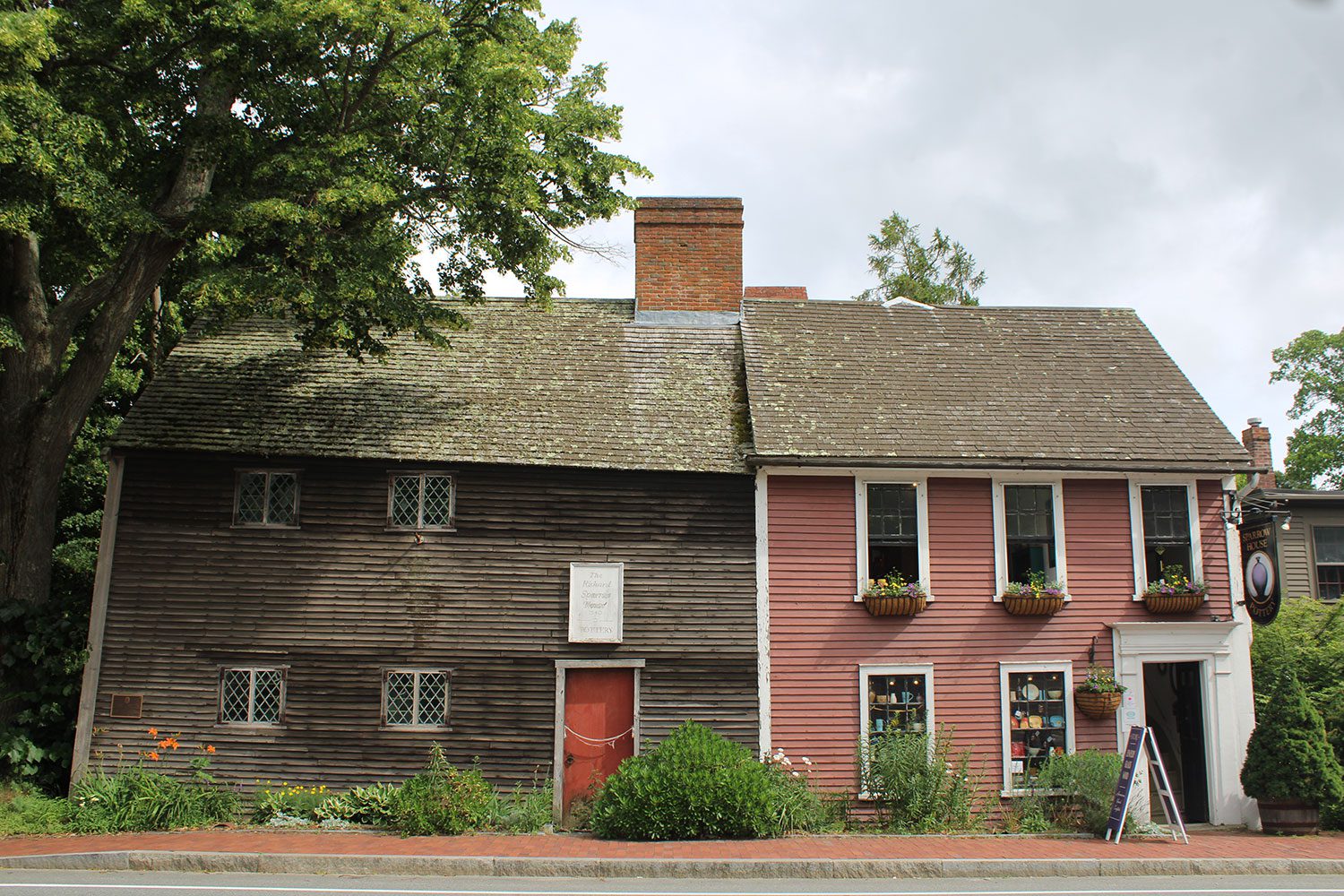 The "big thing" to do in Plymouth is see Plymouth Rock, which is where the Pilgrims stepped from their ship onto land so many centuries ago. It is just a rock but many people throw up their hands and leave after seeing it. Don't! There's a lot more to see in Plymouth. The Plimouth Patuxet museum is an absolute must as it has recreations of Pilgrim and Wampanoag settlements, as well as a detailed museum. For more on Pilgrims, the Pilgrim Hall Museum is absolutely amazing. If you want to take a break, Plymouth has a large beach and lots of local restaurants to stop in. It's very much worth a stop on your trip.
Read my full blog post on Plymouth here. There's a lot more to see & do in Plymouth!
Portland, ME
Portland also has a colonial history dating back to the 17th century. It continued to grow and in 1820, it became the capital of a new state named Maine. One of the city's turning points was a huge fire in 1866 that required a lot of Portland to be rebuilt. Tucked away in the northeast corner of the U.S., Portland is still largely a beautiful hidden gem.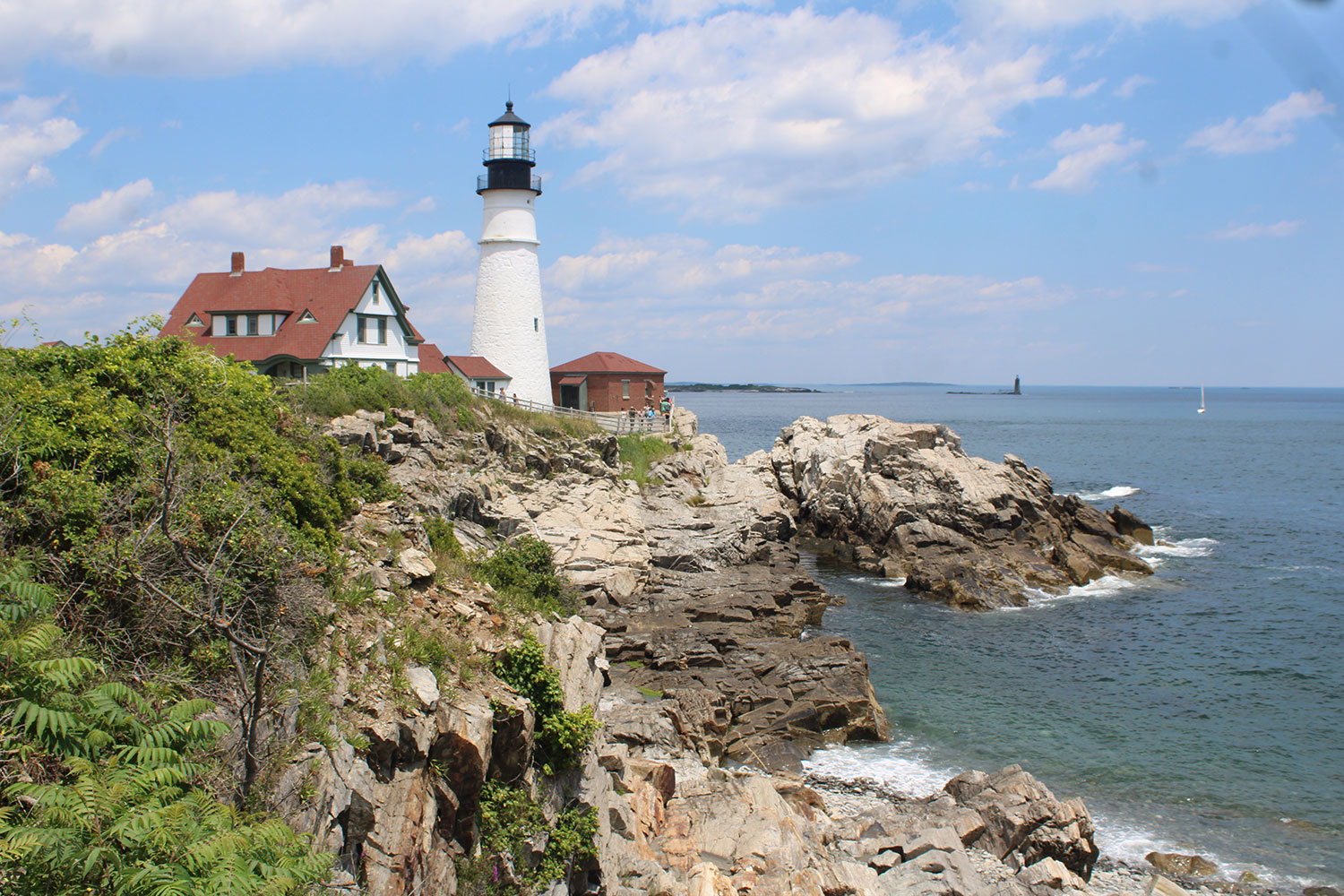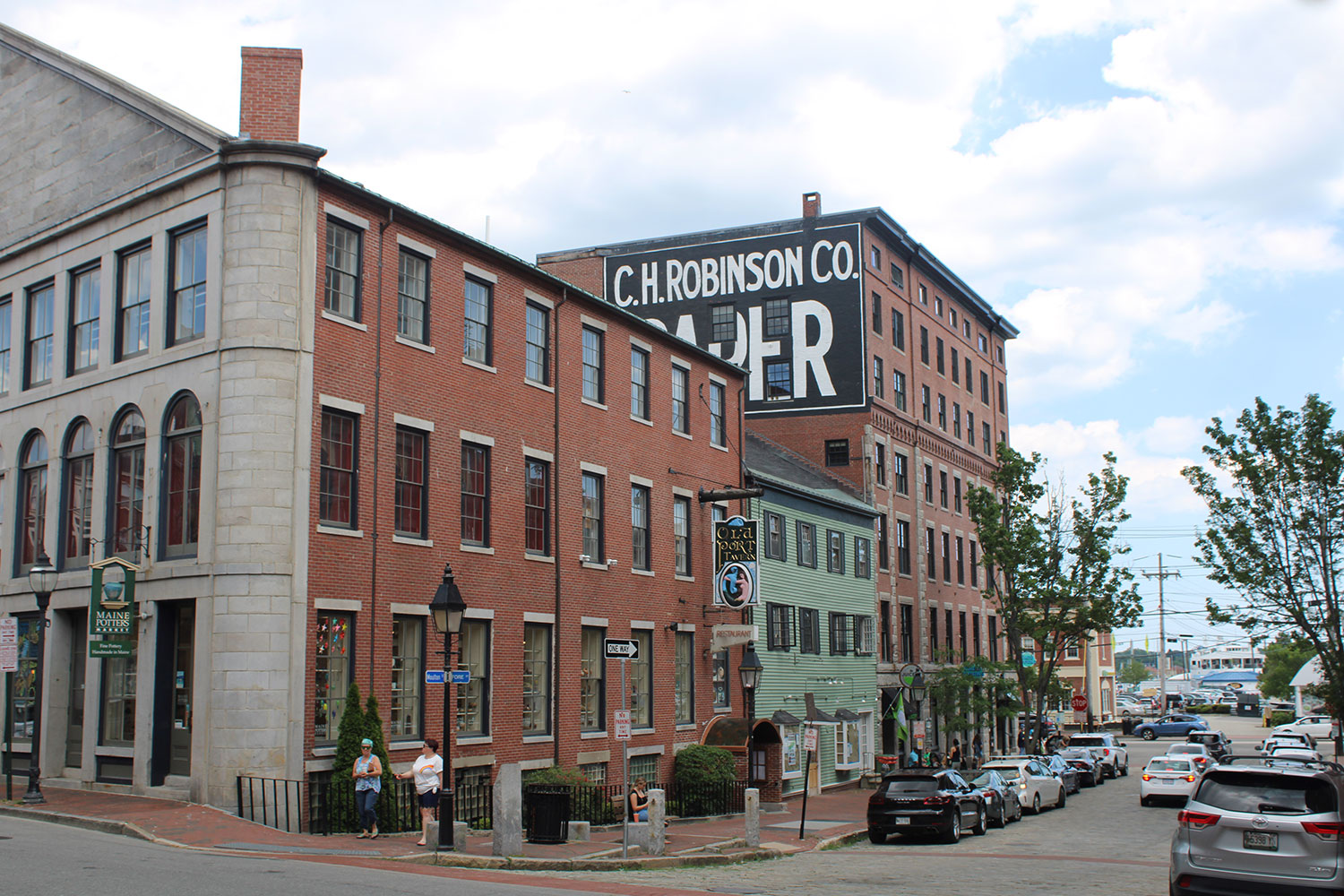 Portland's iconic lighthouse is actually a bit outside the city but is worth a trip. It's in a park and entry to the park is free. In the city, the Portland Museum of Art is said to be excellent but unfortunately it was closed the day we were there. However, it's a wonderful city to walk around. Make sure to drive on the outskirts because the large houses are divine. Portland also has a huge craft beer culture.
Portland was the city that got away from us. When we finally made it to Portland, it was a whopping 111 degrees Fahrenheit. It was unbearably hot, and Maine doesn't have air conditioning like we do down south. We walked around for a bit and took a bus tour but we felt quite defeated. I hope to make it back to Portland one day to fully explore this beautiful city because I really liked what I saw.
Portsmouth, NH
Portsmouth is New Hampshire's only claim to the sea and, like many cities on here, has a strong maritime history. With few fires and a wealthy economy in the 19th century, the city boasts of a wide array of architecture. It comes together nicely since the materials are very similar, but the city is filled with centuries of architectural styles.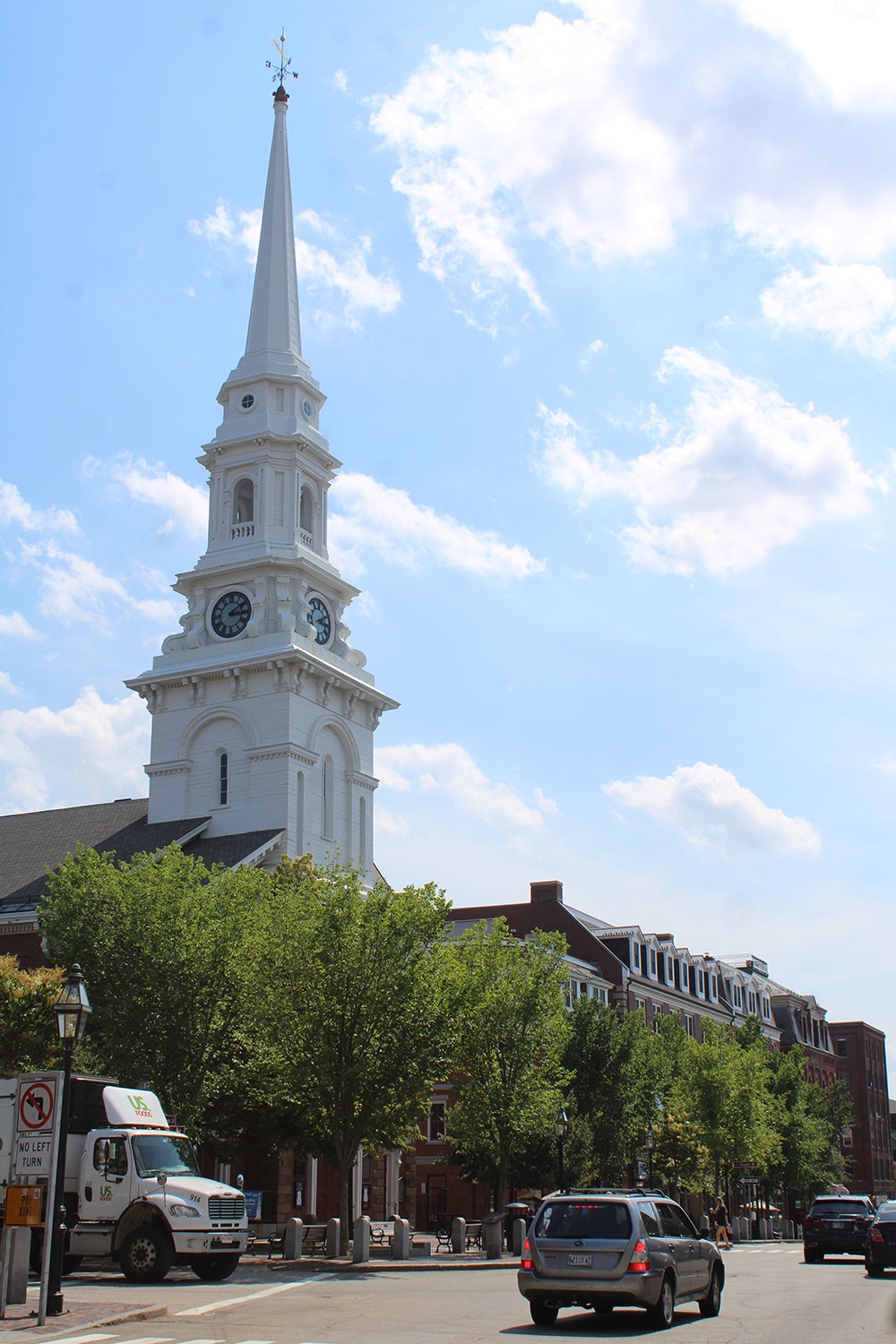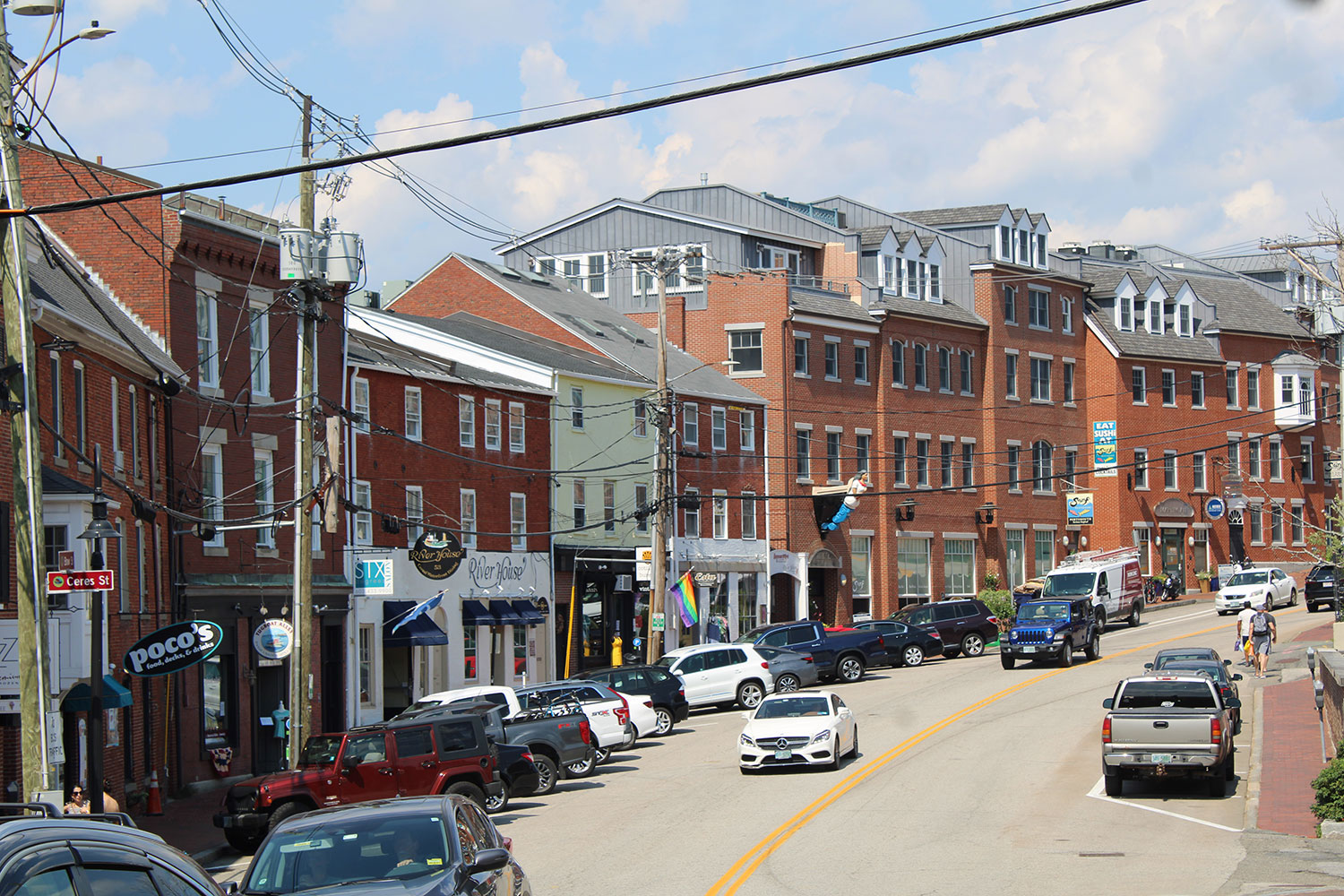 I'll be honest: I chose to stop in Portsmouth so I could see a bit of New Hampshire, but it was a nice stop. We visited the Strawbery Banke Museum but it was underwhelming. However, the town of Portsmouth was much larger and more charming than I'd expected. It was hot so we dodged inside a bunch of lovely tea shops, antique stores, nurseries, etc. And it had such a lively ambiance. I loved it! It's definitely worth a stop and one of the nicest New England towns we visited.
Provincetown, MA
Provincetown is located on the tip of the Cape Cod spiral. Inhabited for thousands of years, the pilgrims stopped here on their way from Europe to Plymouth. It later grew into a major whaling town with a huge Portuguese population and, more recently, became a haven for members of the LGBTQ+ community.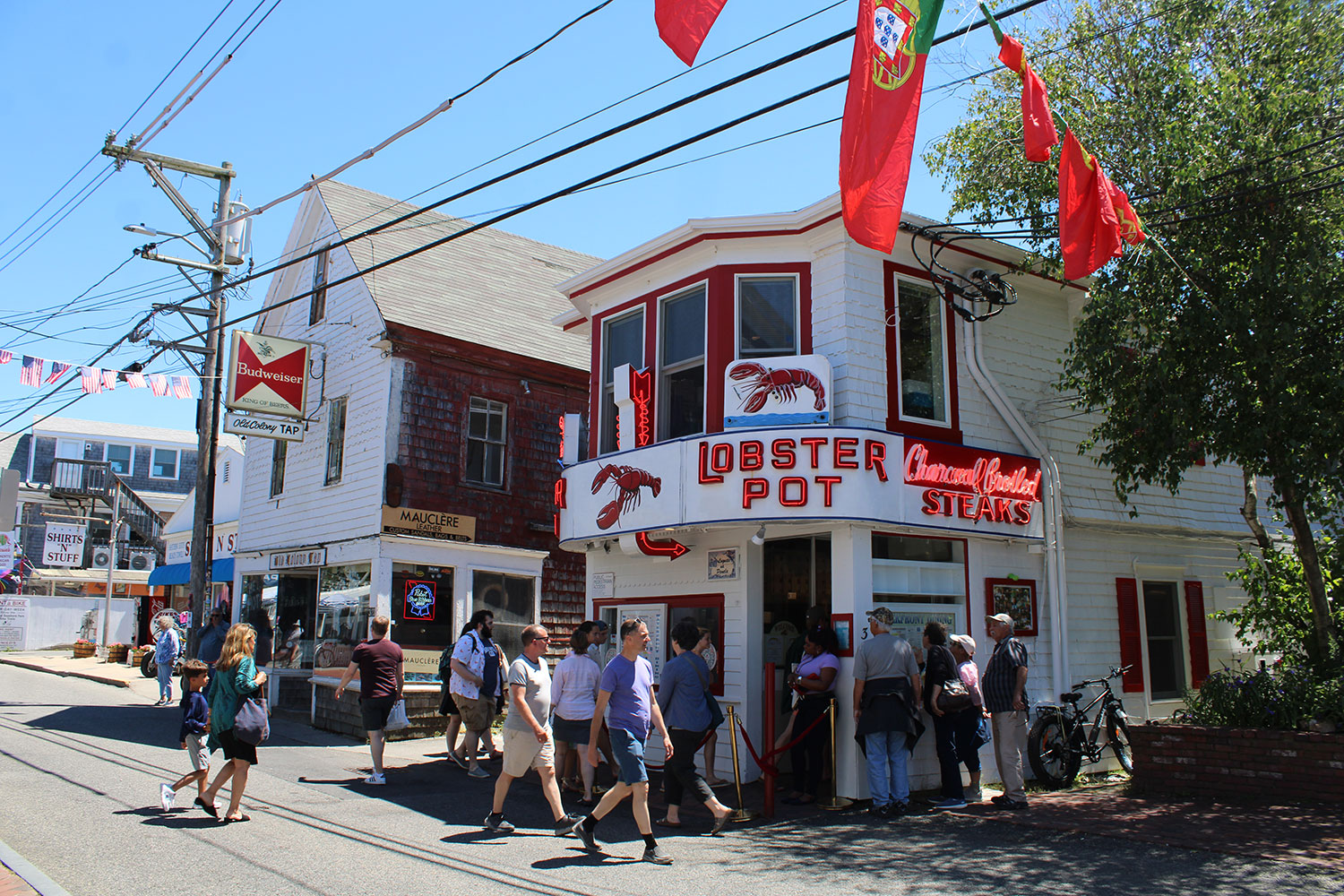 Today, Provincetown is a cute New England beach town with a variety of shops, restaurants, and galleries. There's also a lot to do in the way of water sports, such as relaxing on one of their beautiful free beaches, kayaking, or taking a boat out to whale watch – something I highly recommend! We did our whale watching tour in Provincetown but there are lots of places to do so in various parts of New England.
Rockport, MA
Rockport as a town is newer than other places on this list as it dates to the early 19th century. Also unlike other places on this list, its economy took off because of its rock quarries. Its gorgeous rocky landscape makes up a big part of its charm today. It's the quintessential New England town.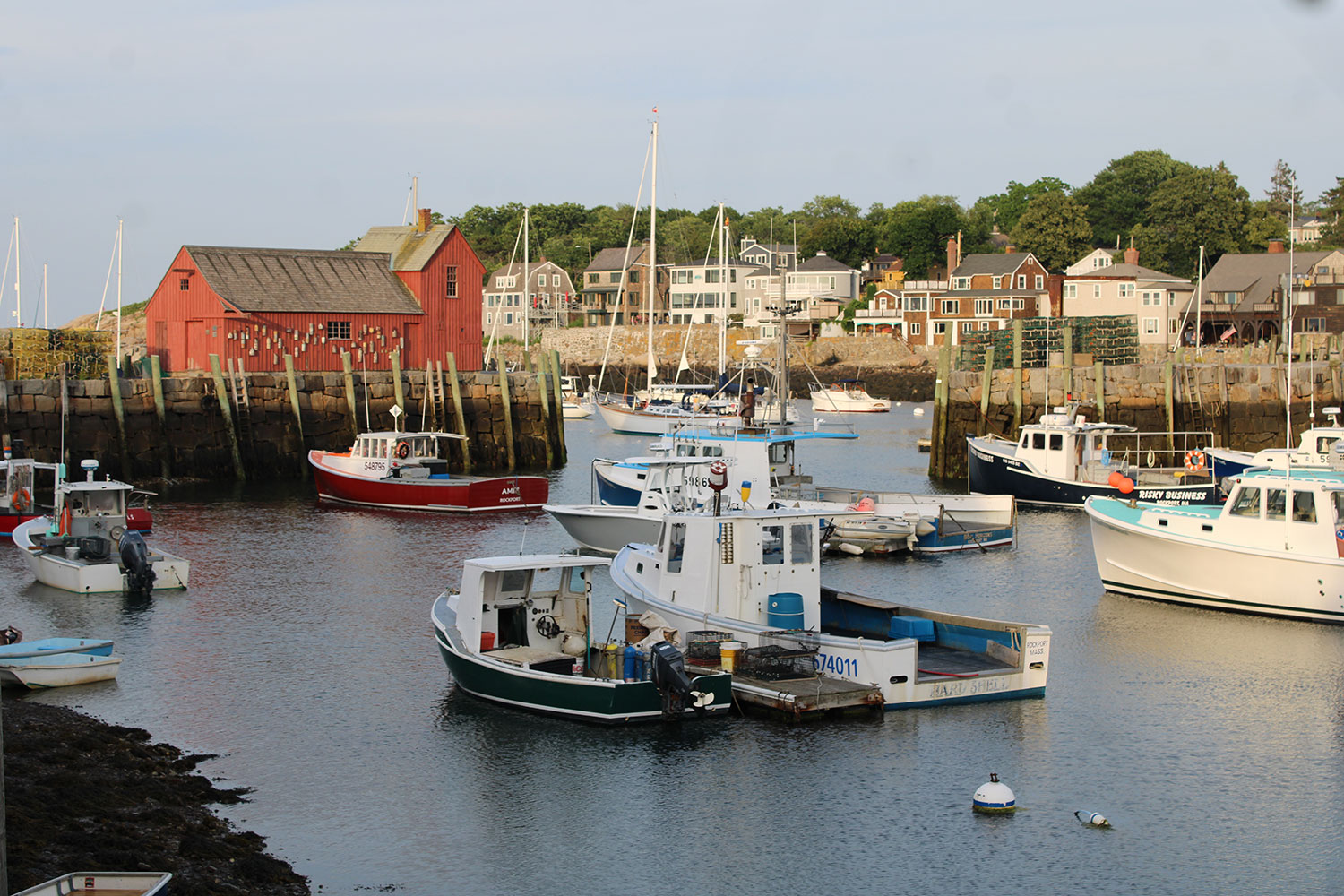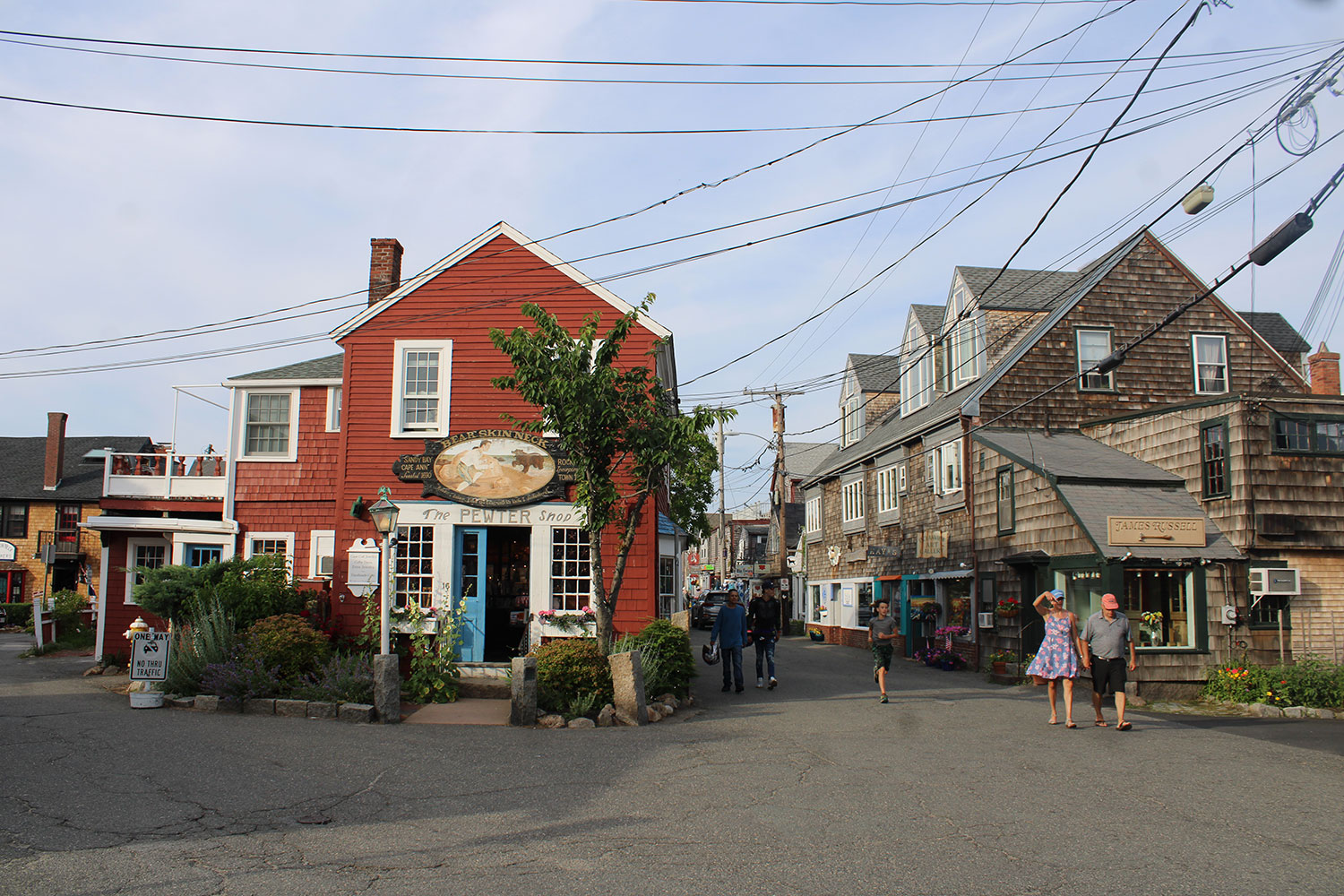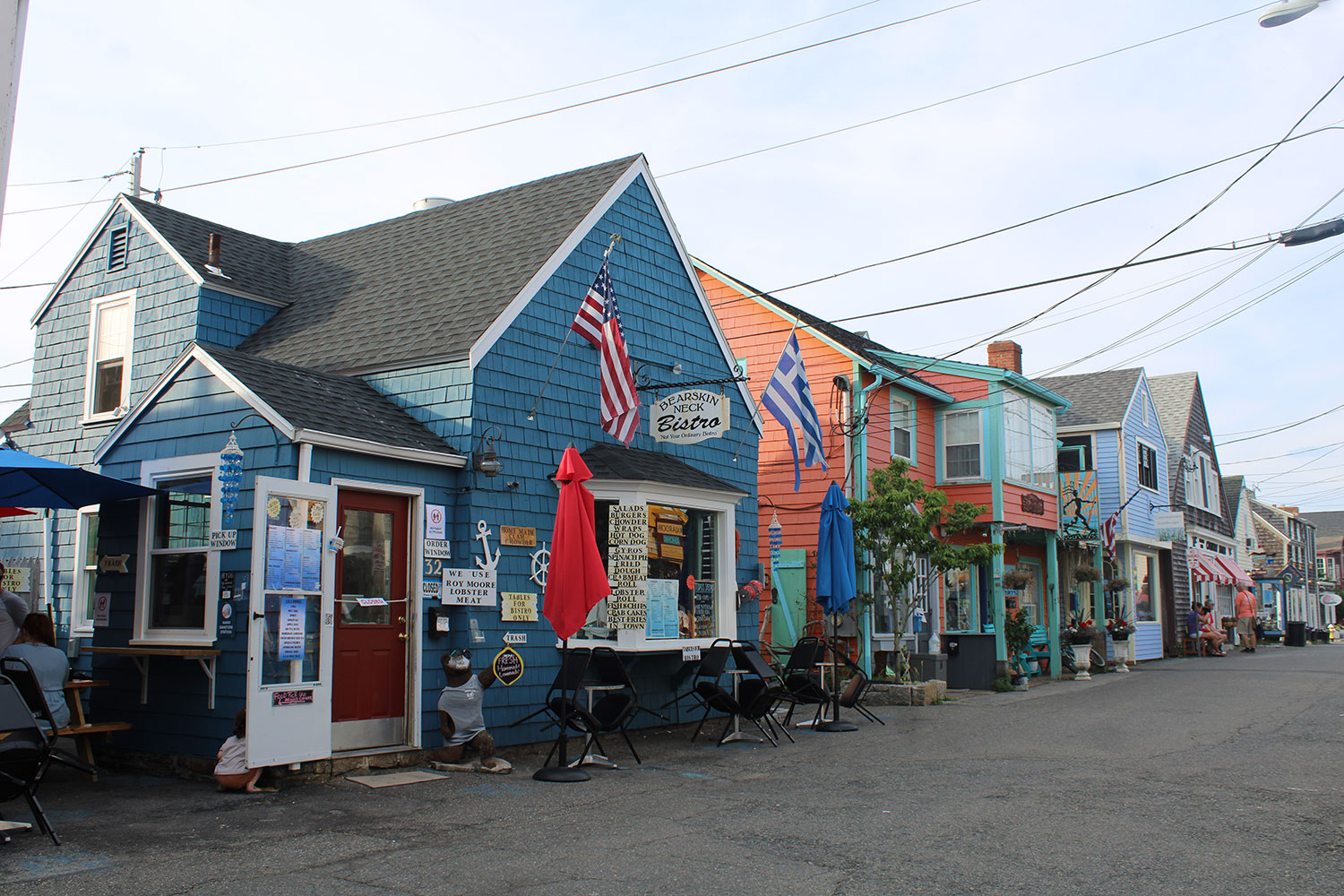 Rockport was definitely one of our favourite stops. Though there is a "town" part of Rockport, the stretch of shopping on the peninsula is what really draws visitors. It's a bit more touristy. You park and walk around a selection of old, colourful buildings with a variety of shops. You see beautiful views of the ocean waves hitting the high rocky cliffs and you go to its beautiful beach. But it's still a lovely, charming stop to put on your list.
Salem, MA
Salem, MA is infamous for being the location of the Salem witch trials in 1693 – another famous New England town in US history. Still a mystery, the witch trials are a reminder of our grim past but one of the most unique parts of American history. Today, Salem is very different from the town it was over 300 years ago.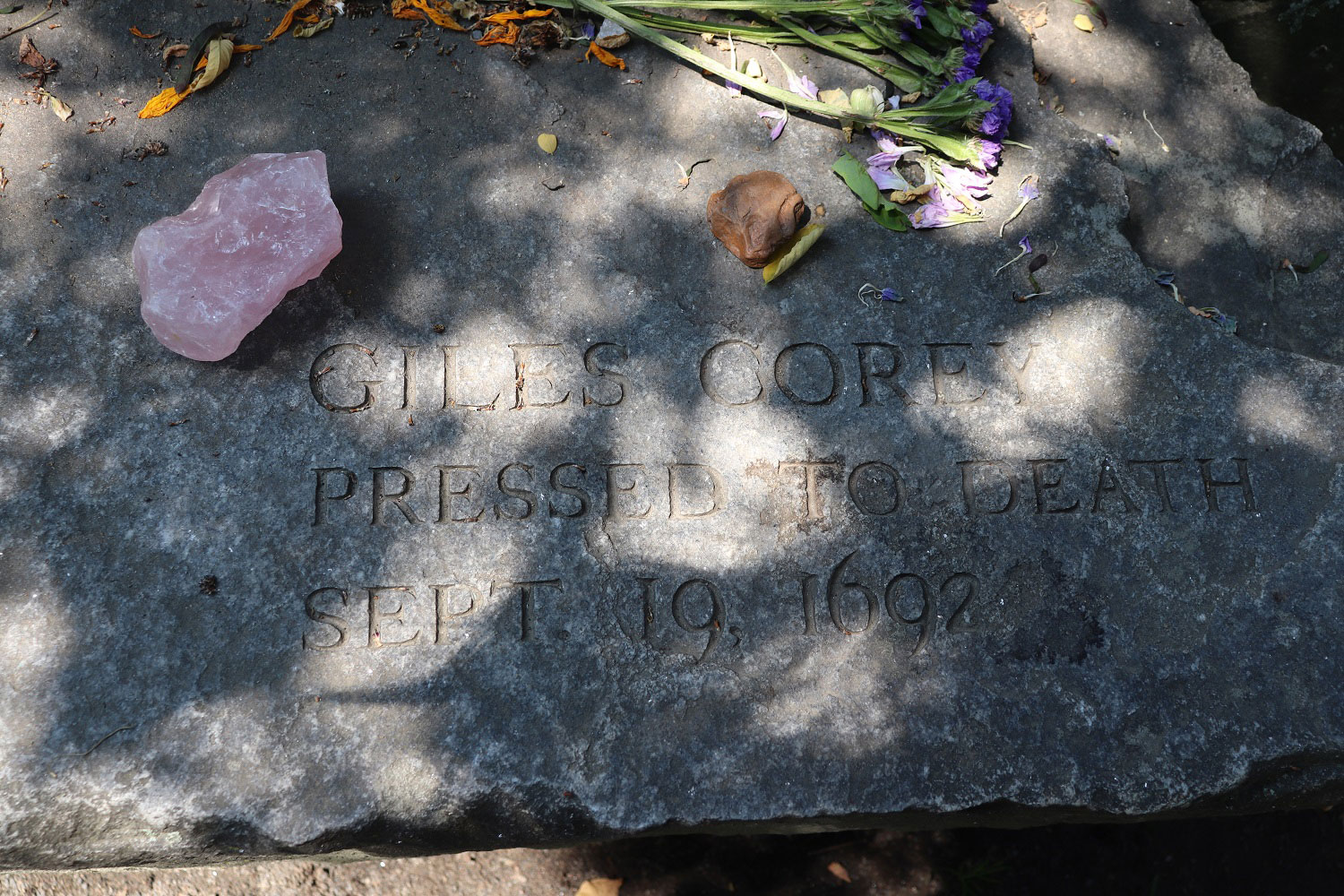 Today there are a handful of museums to see in Salem, my preferred being the Witch Dungeon and The Witch House. You can also stop at the Burying Point to see the memorial for those who were wrongfully accused. You can also stop at the House of the Seven Gables which inspired the novel of the same name by Nathaniel Hawthorne. It's one of my favourite books! There's a beach I haven't been to called Dead Horse Beach, appropriately named for this spooky town.
The town looks very different today but is filled with a ton of ghost tours, palm readers, and all things under the umbrella of the occult. It's still a fun place to visit if you're into that type of thing, and I feel it would be especially fun at Halloween!
Read my full blog post on Salem here. There's a lot more to see & do in Salem!
New England Towns on the Coast
There is still so much of New England that I'd like to explore, particularly the Cape Code and Maine areas. These are ten New England towns that I've been and have enjoyed. I hope to make it back to the area sometime soon.
Have you ever been to any of these towns? What are your favourite coastal places to visit in New England that aren't on this list?
Pin This for Later
Please note that this post may contain affiliate links. These are at no additional cost to you but I receive a commission if you make a purchase through the link, and the commission helps me run my blog. Thanks for your support!
Tags:
connecticut
,
kennebunkport
,
maine
,
massachussetts
,
mystic
,
new england
,
new hampshire
,
newport
,
north america
,
ogunquit
,
plymouth
,
portland
,
portsmouth
,
provincetown
,
rhode island
,
rockport
,
salem
,
united states
Sharing is Caring
Want to support me?
Buy me a Coffee