Exploring Sibenik: Things to Do & Travel Guide
On my way from Split to Zadar, I opted to make a few stops at different towns. One town I'd heard good things about was Sibenik, a little bayside town with a lot of charm. So I stopped in little Sibenik for a few hours and it was incredibly gorgeous.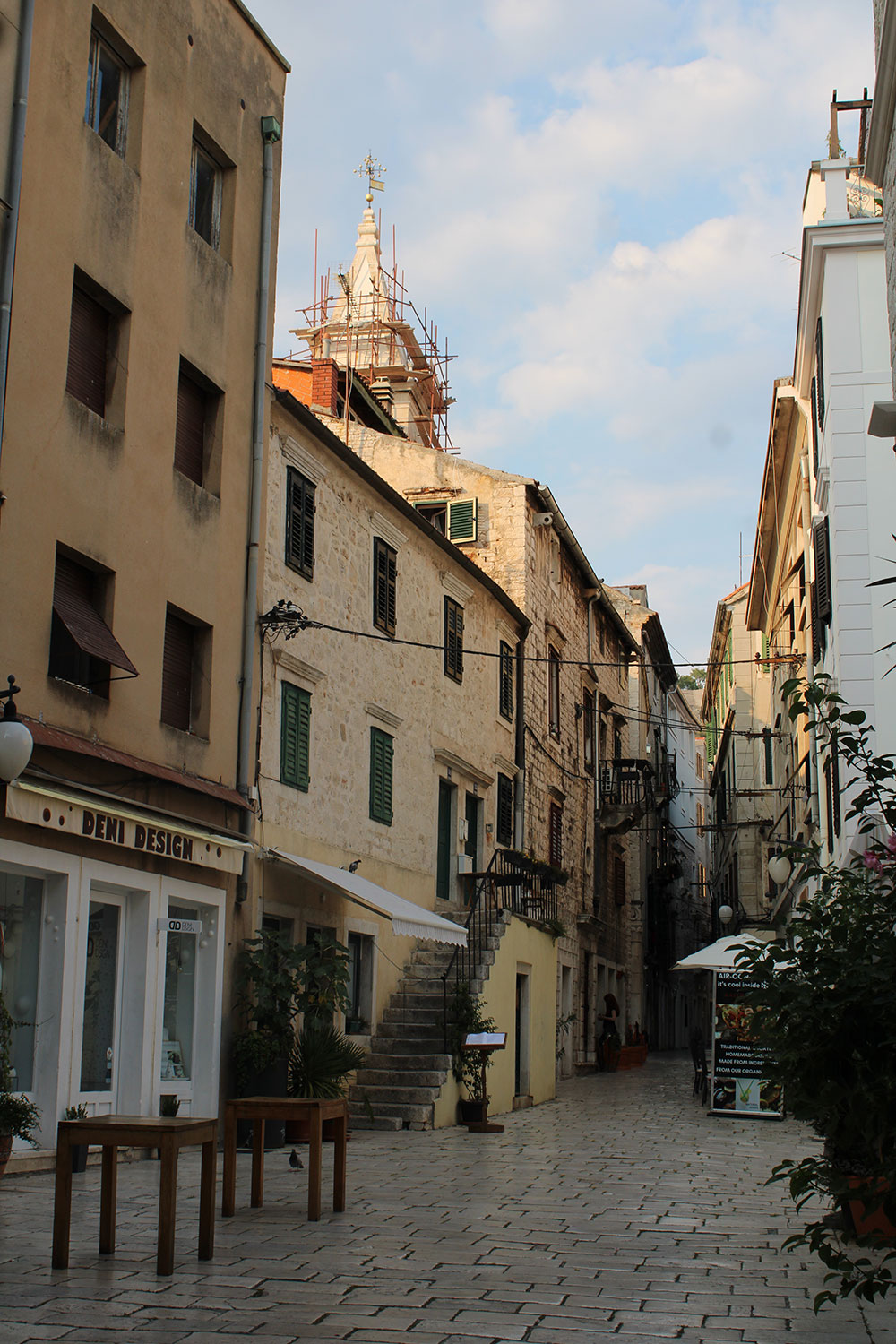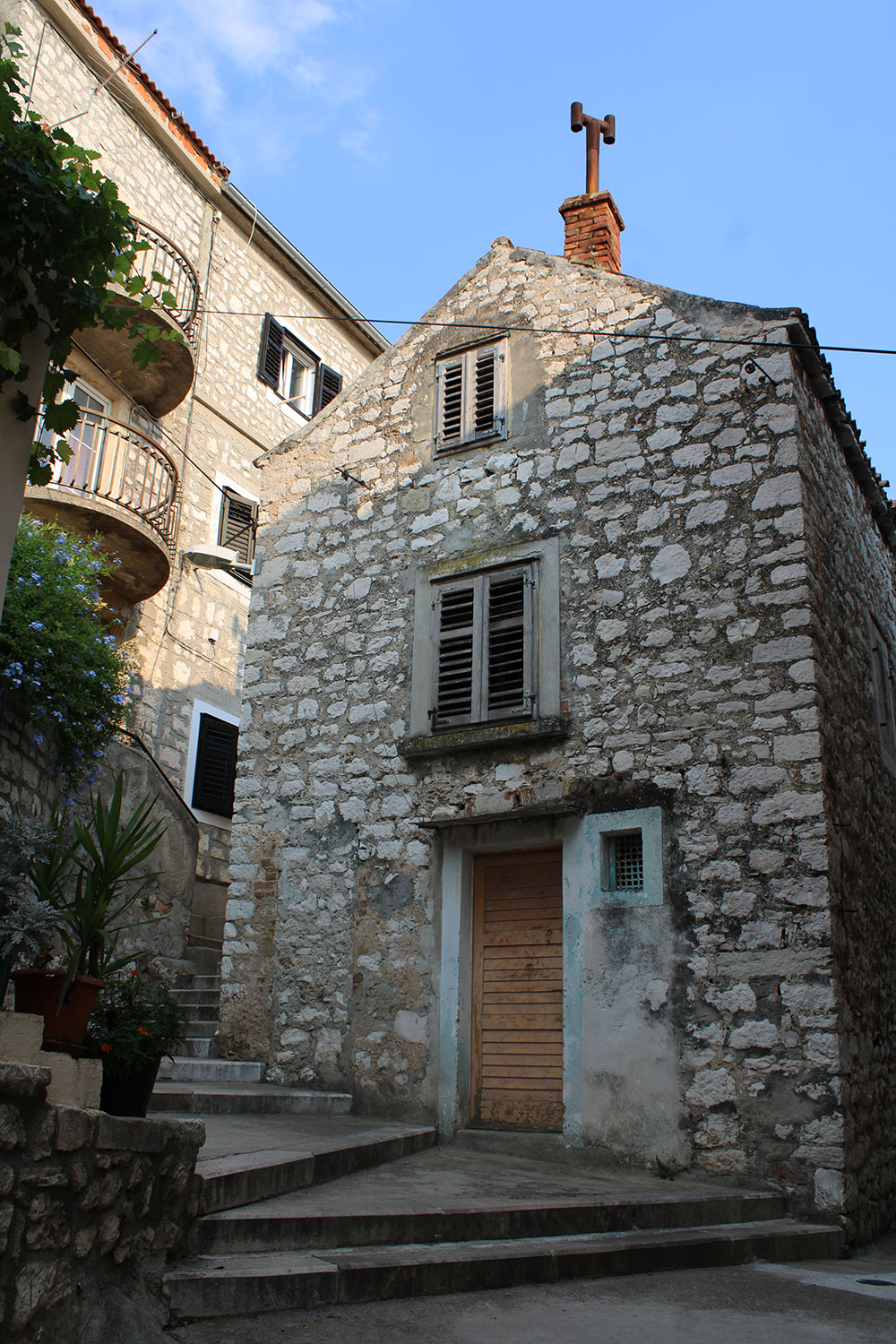 A little bit of history: Sibenik (chi-ben-ick) has an unusual history for Croatia since it was founded by the Croats. It's first mentioned in 1066 and was made a city in 1169, with its origin being the current location of St. Michael's Fortress. Like much of Croatia, it became a part of the Venetian Empire. Unlike other places in Croatia, Sibenik's most interesting history actually wasn't during the time of the Venetians. It actually thrived when it was part of Yugoslavia, and not from fishing or maritime activities but from nearby factories and power plants. However, it fell during the Croatian War, and was even a battlefield for six days during the September Battle of 199.
Sibenik is fascinating in that its history is a lot different from similar towns in Croatia. It's also a gorgeous place on the water and one of the places I liked best on my trip.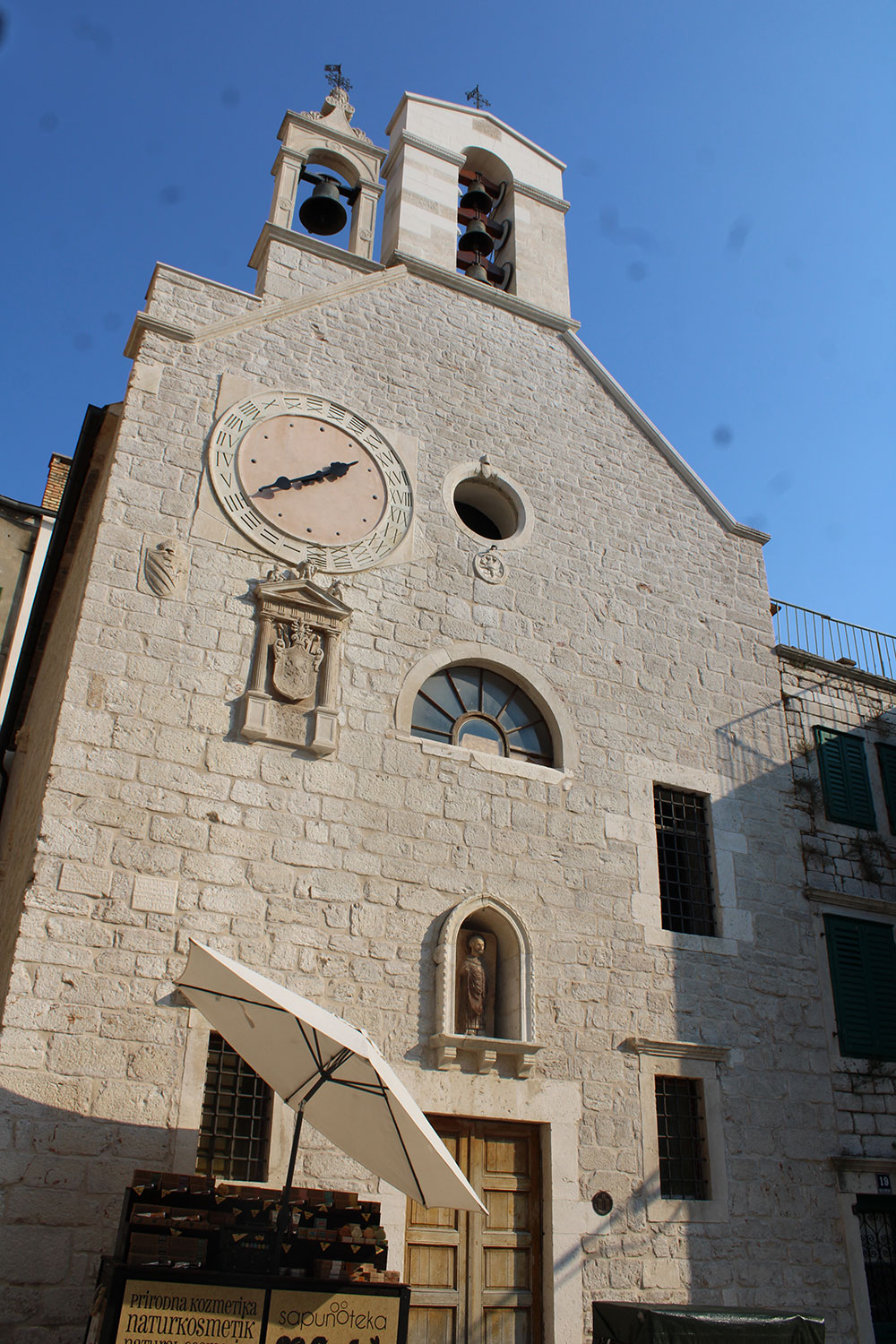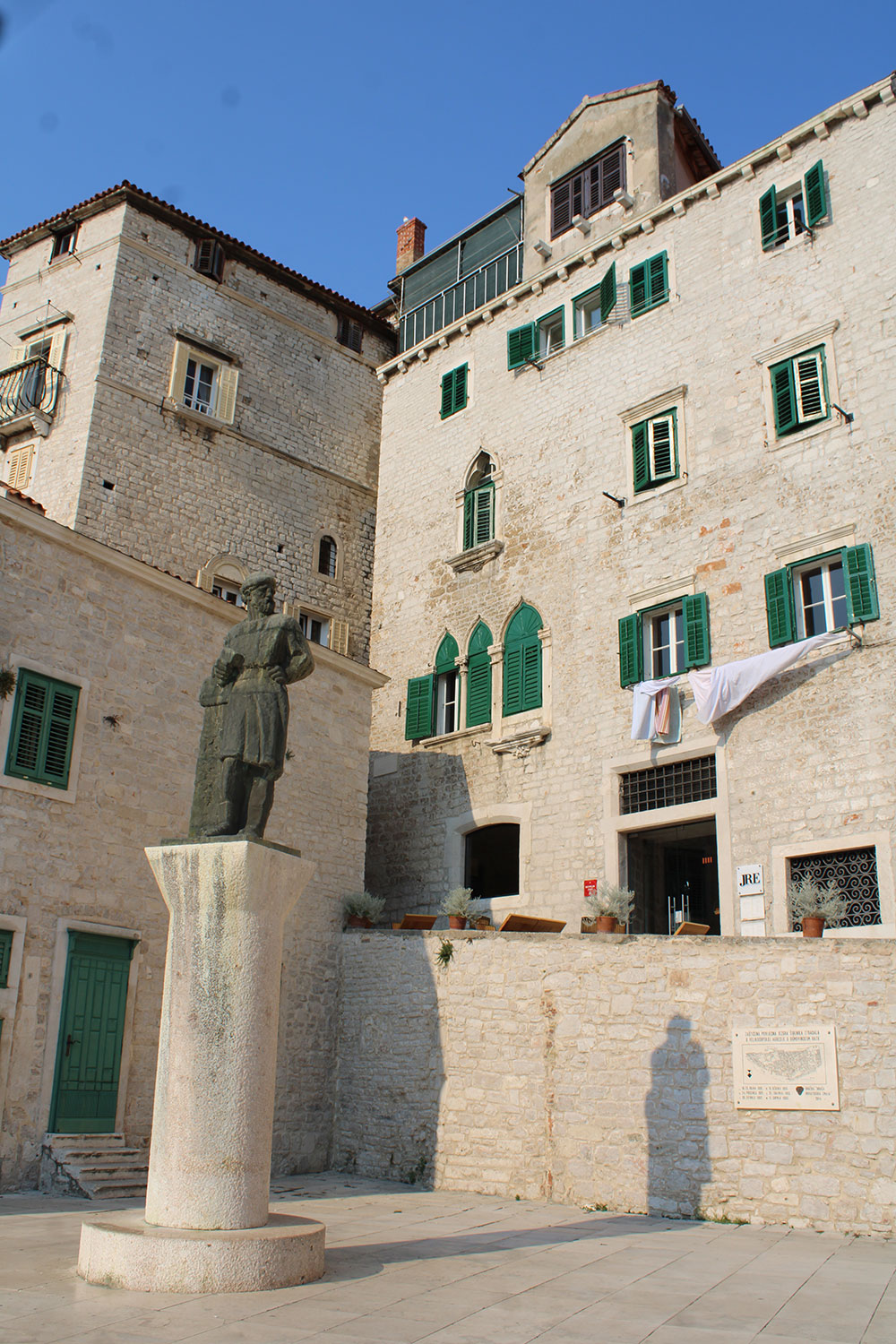 There's isn't a lot to "do" in Sibenik apart from wander its old streets and admire the architecture. The town is filled with old churches you can see. The big thing to do is climb up to St. Michael's Fortress to see the views over the city. There's also Barone Fortress but I didn't visit. Sibenik also houses the Sibenik City Museum which was closed the day I visited.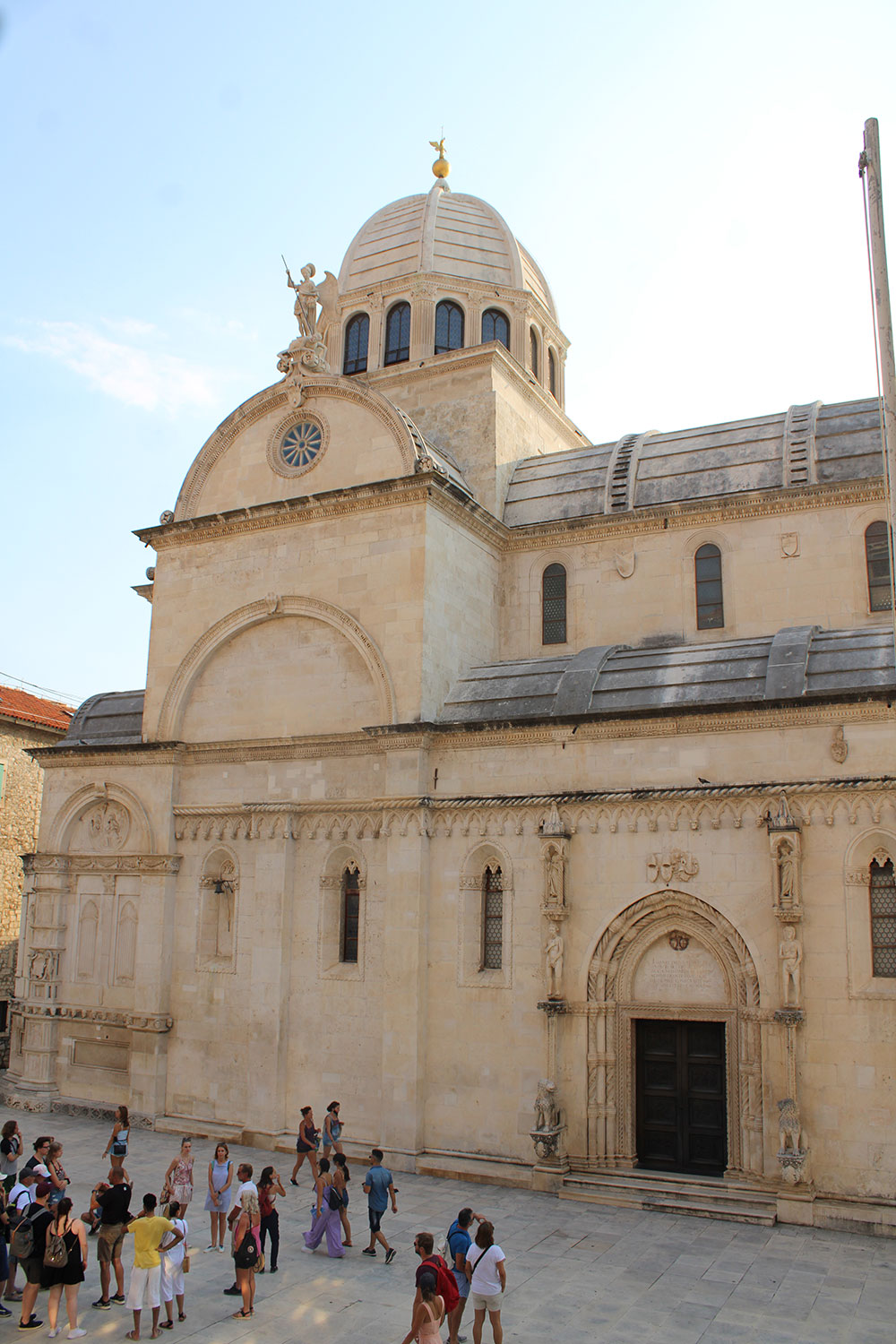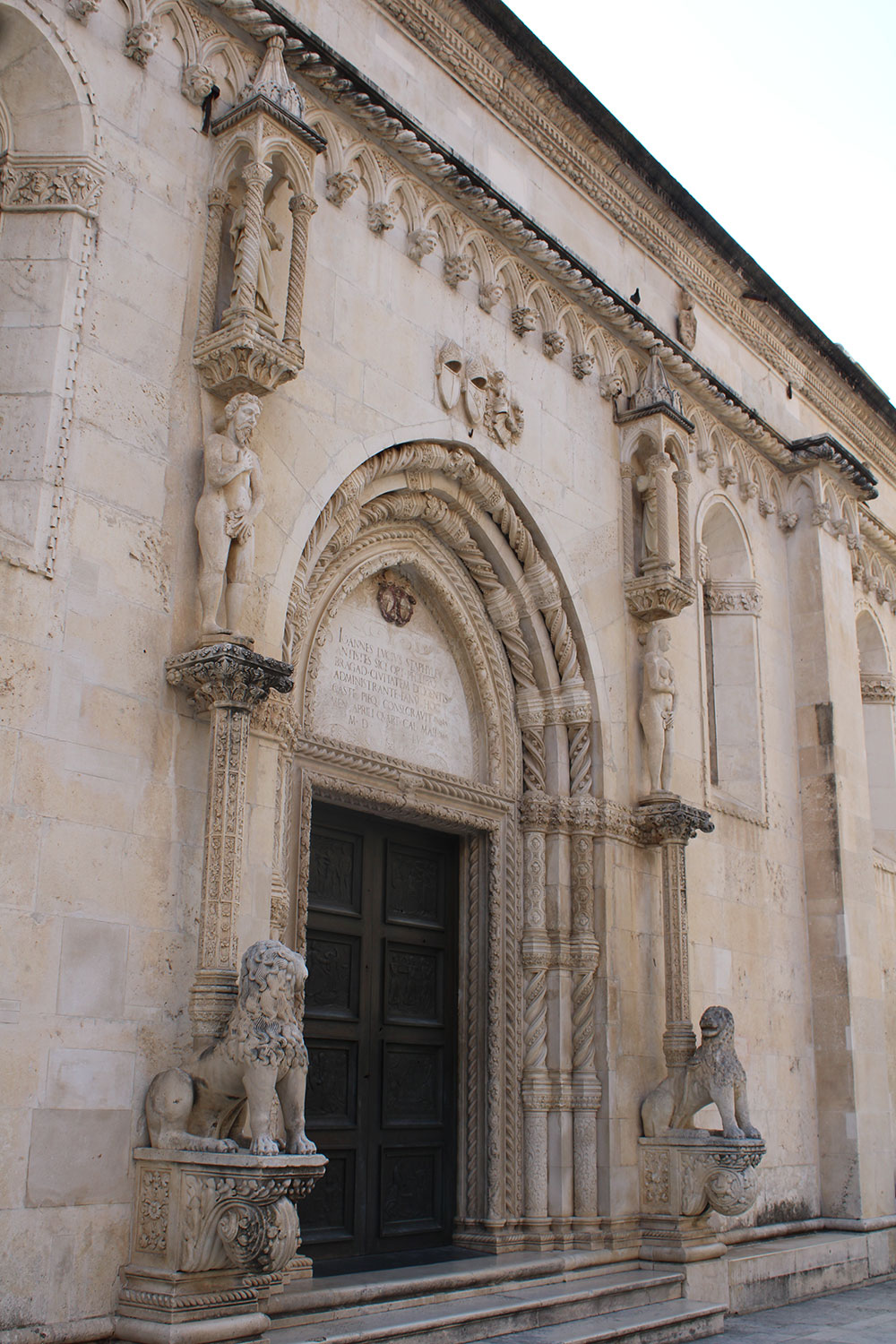 However the most stunning place for me was Sibenik Cathedral of St. James, which is a UNESCO World Heritage Site. Prominently situated in the town, the cathedral is in Italian Renaissance style and was completed in the 15th century. I found the scale of it along with the balance of detailed and bare spaces to be absolutely stunning. You can pay a few Kuna to see the interior, which is also beautiful. Sibenik's Cathedral ranks amongst one of my own personal favourites.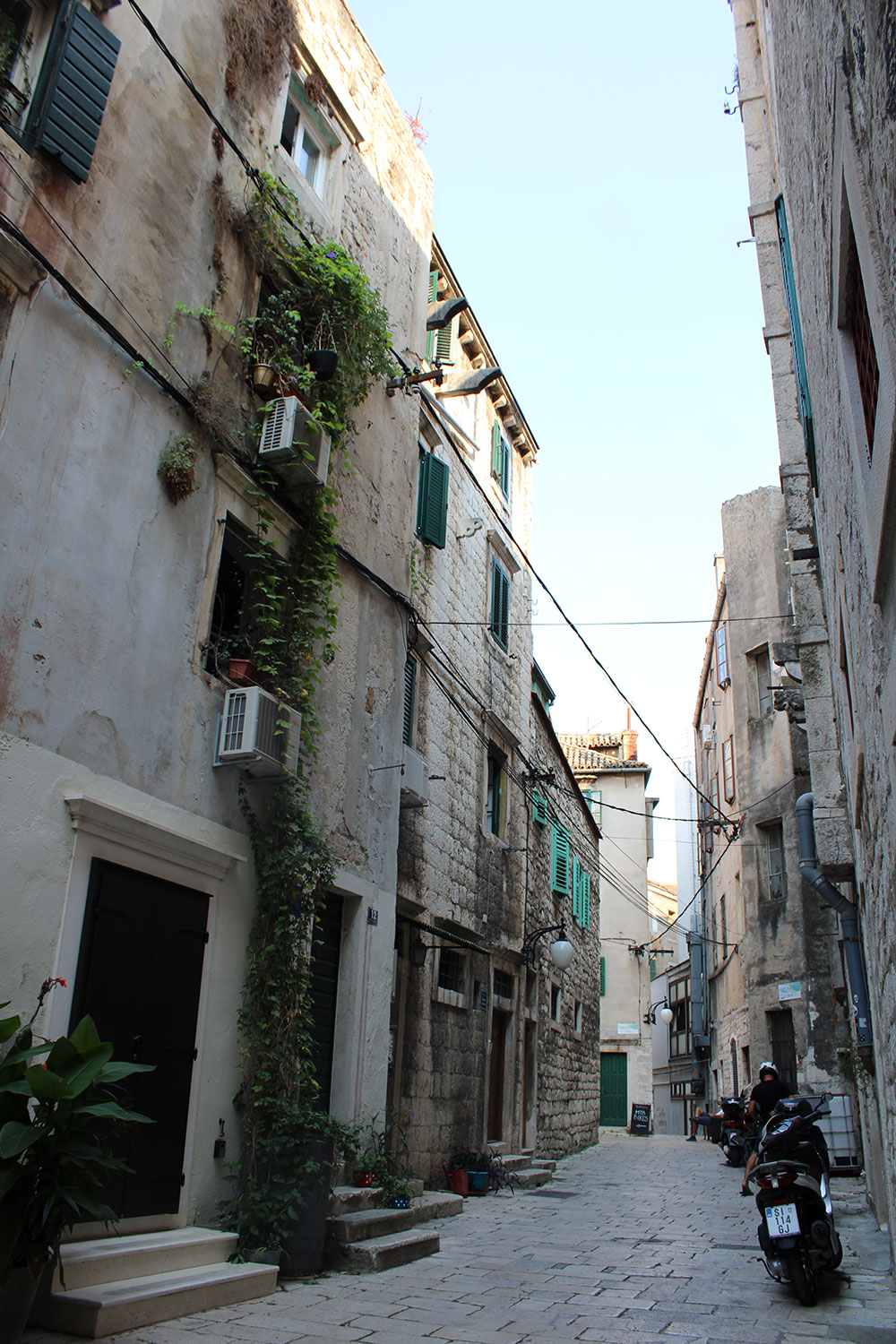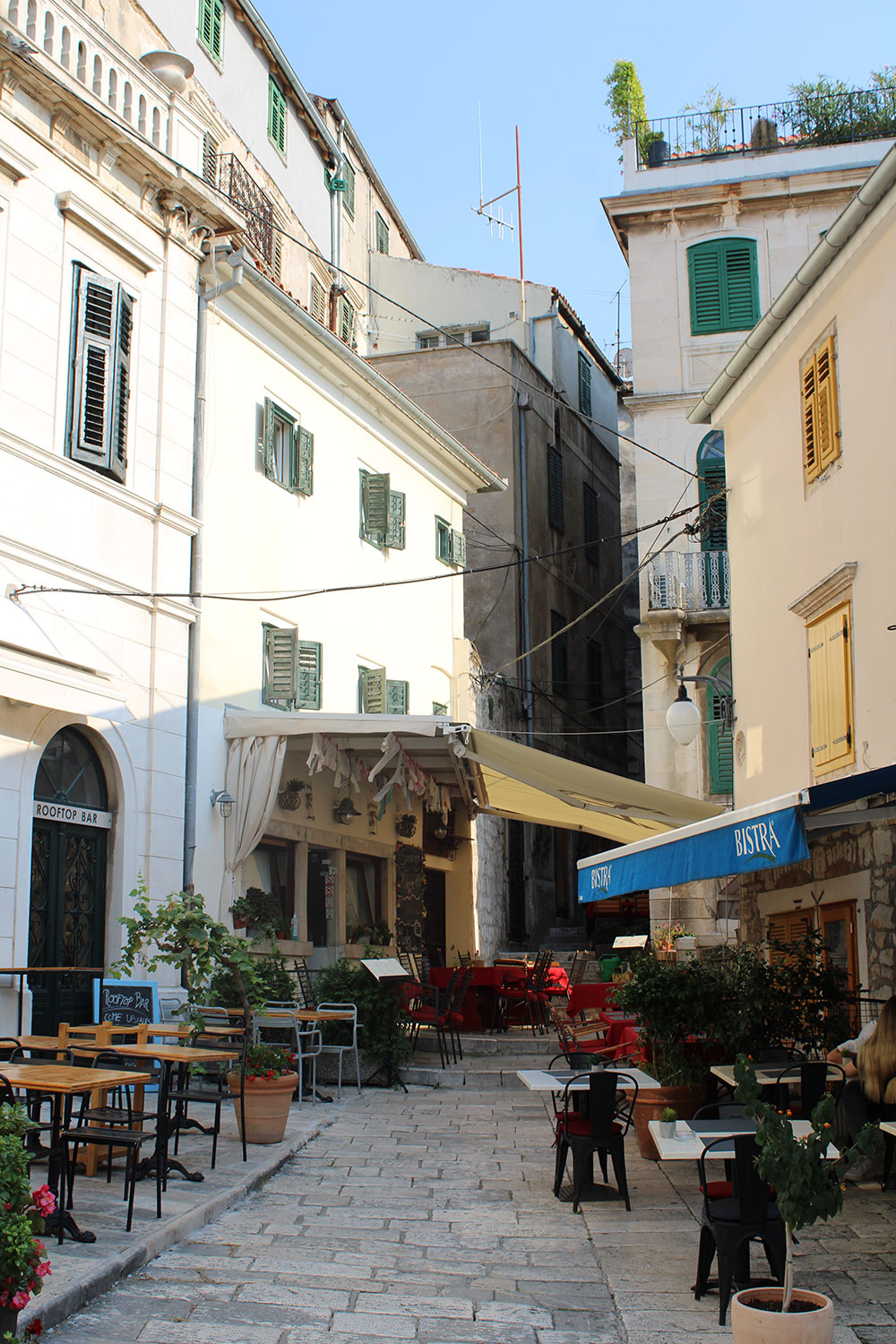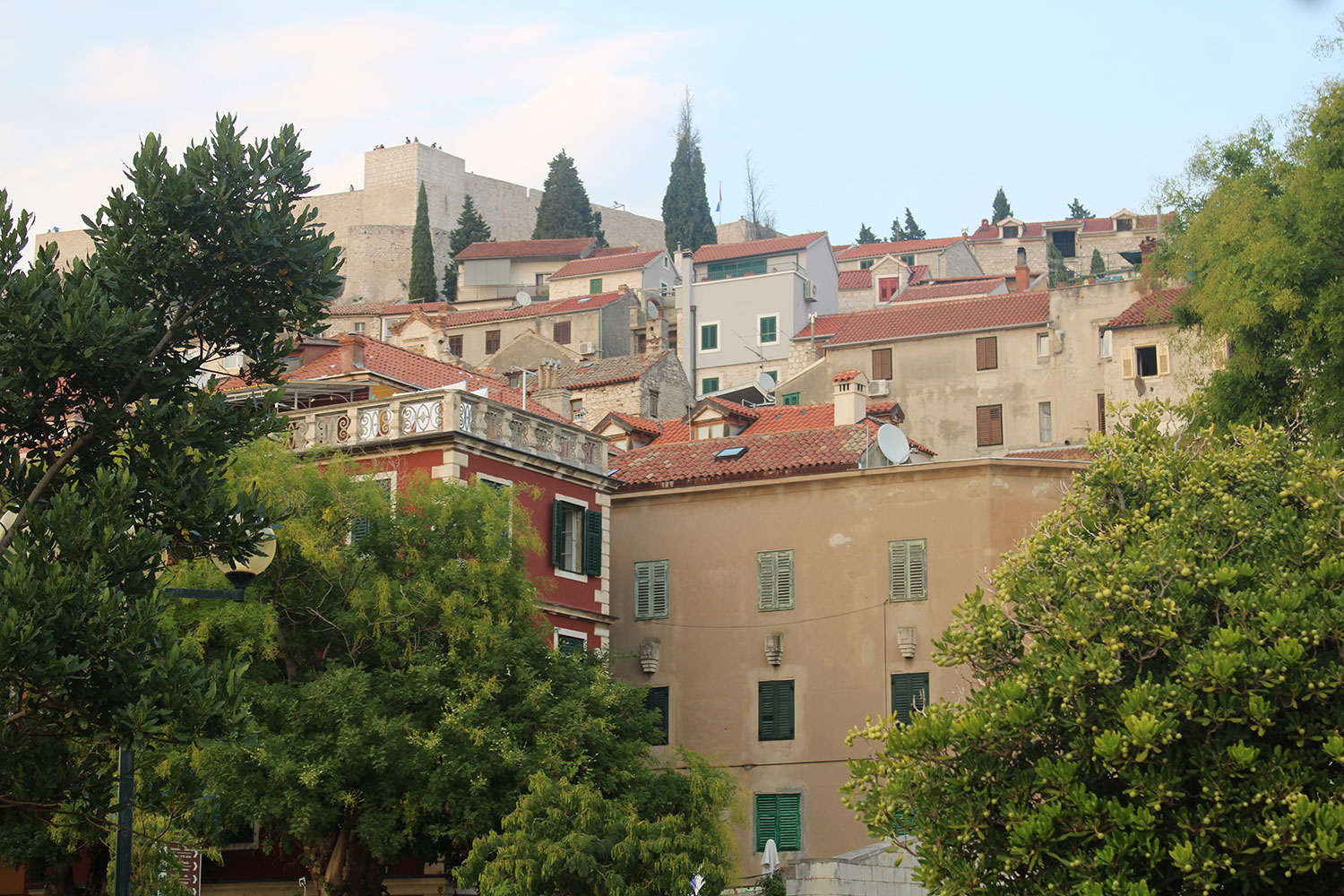 If you like churches, my favourite find was St. Lawrence's Church. It's on an unnamed road near St. Michael's Fortress but you can put Spilja sv. Lovro into your GPS and it should take you there. There's a small grotto outside and the inside of the church has intricate painting. It's one of the little gems I found while walking around Sibenik!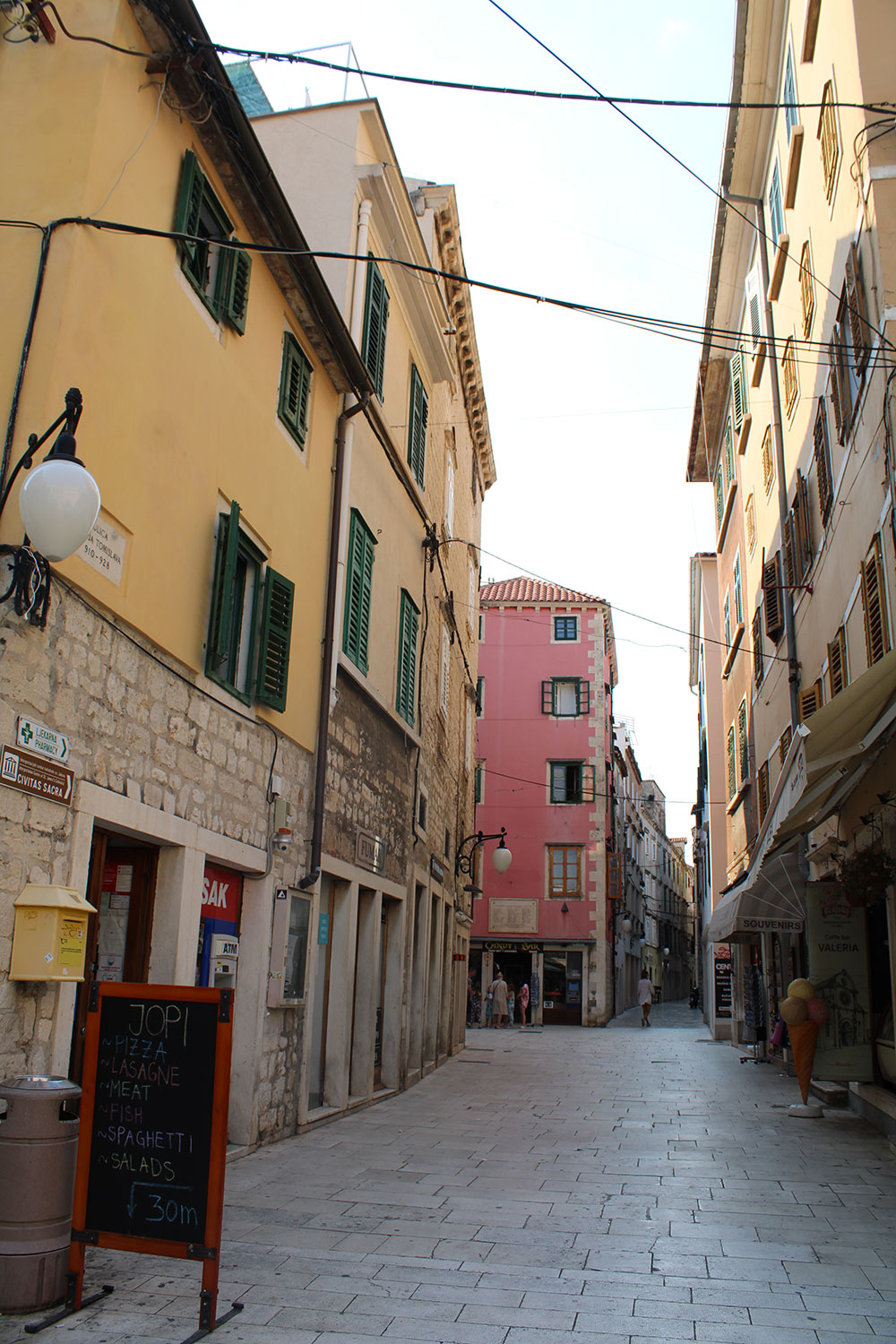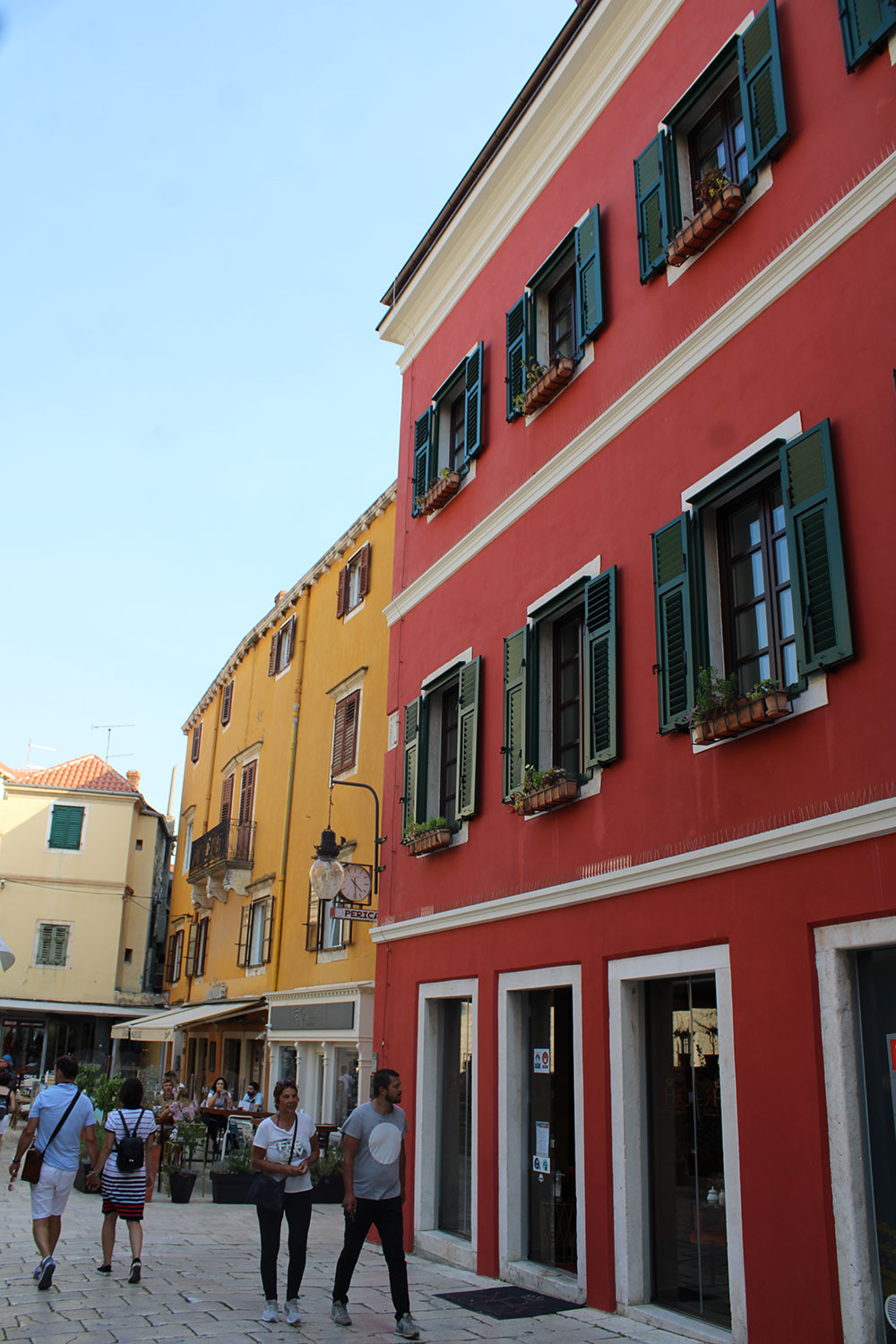 Just like the church, many places in Sibenik are unnamed, so the best thing to do is grab a map (I like using MAPS.ME), wander around its streets, and enjoy the sites. I spent about three hours there, which was enough for me to peruse the area and grab something to eat. I go fast. Most people will probably want a bit more time and might want to go earlier in the day when more places are open.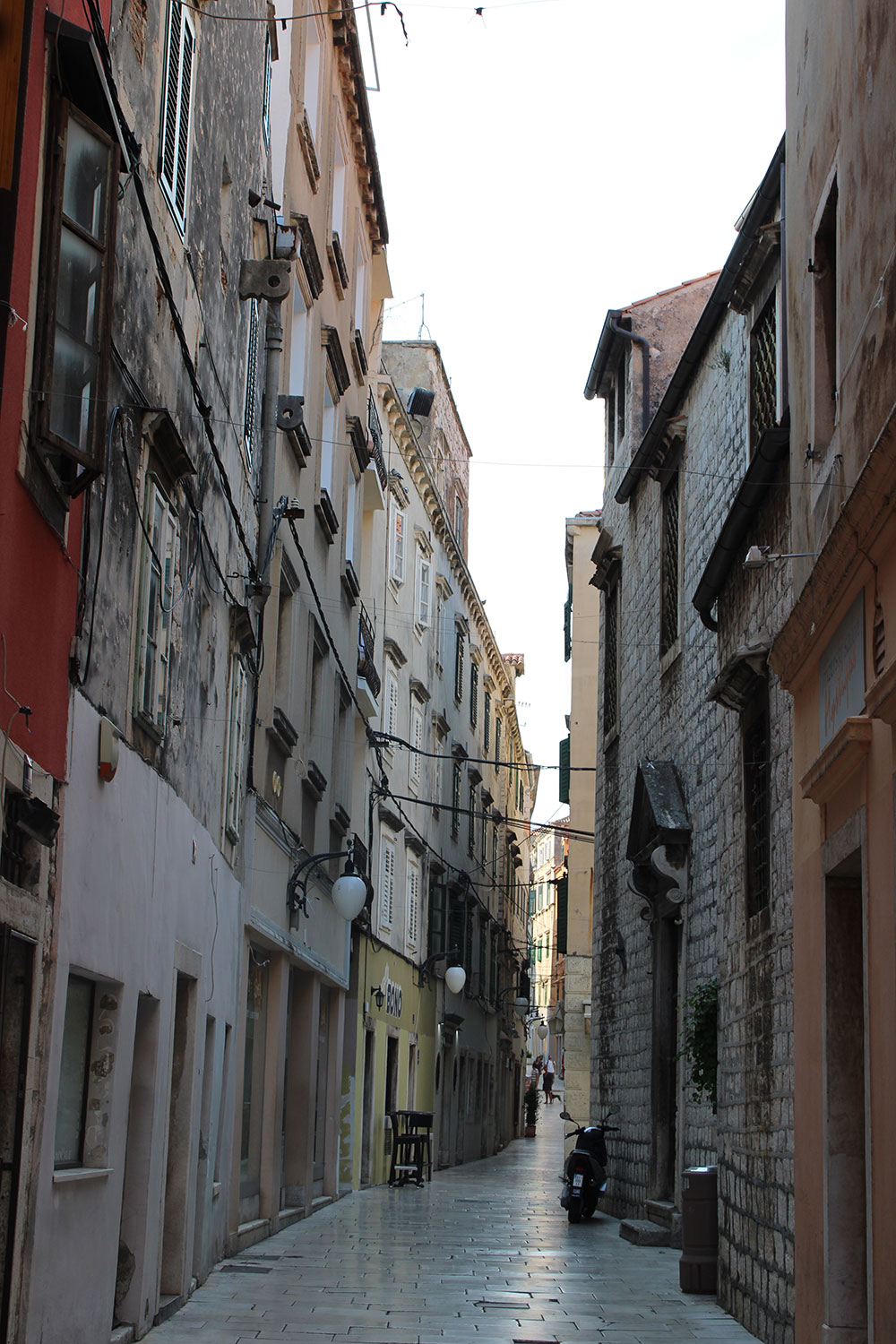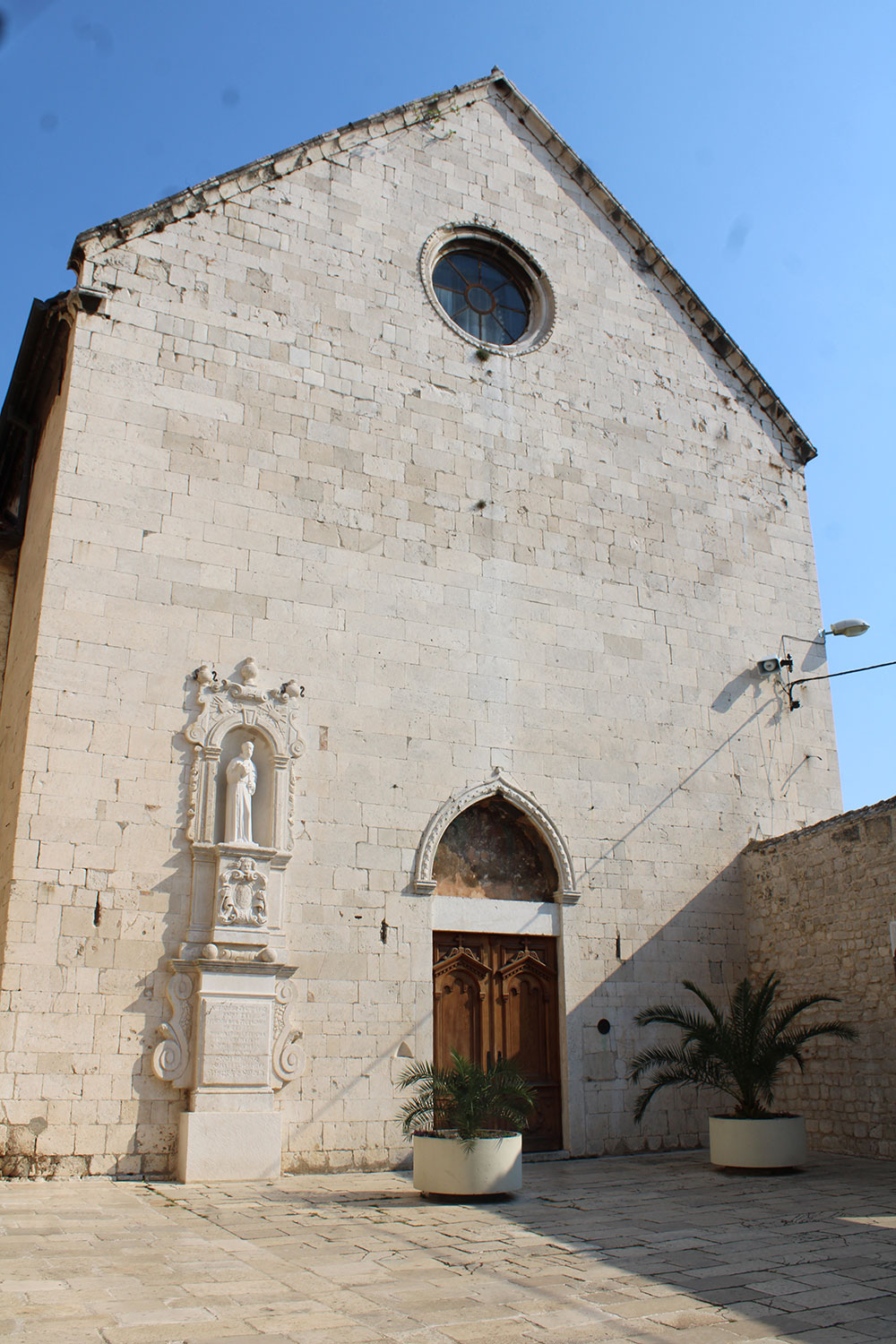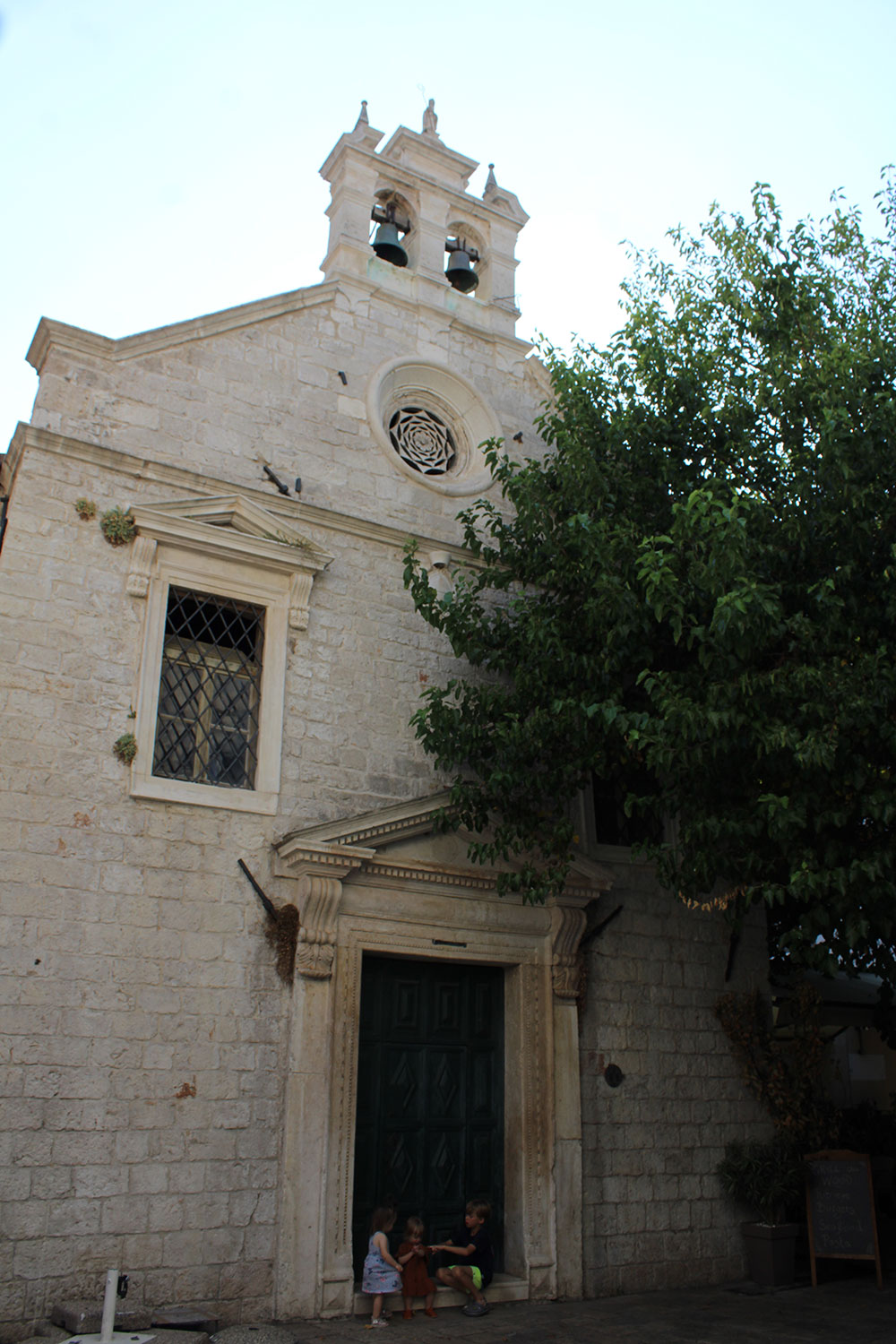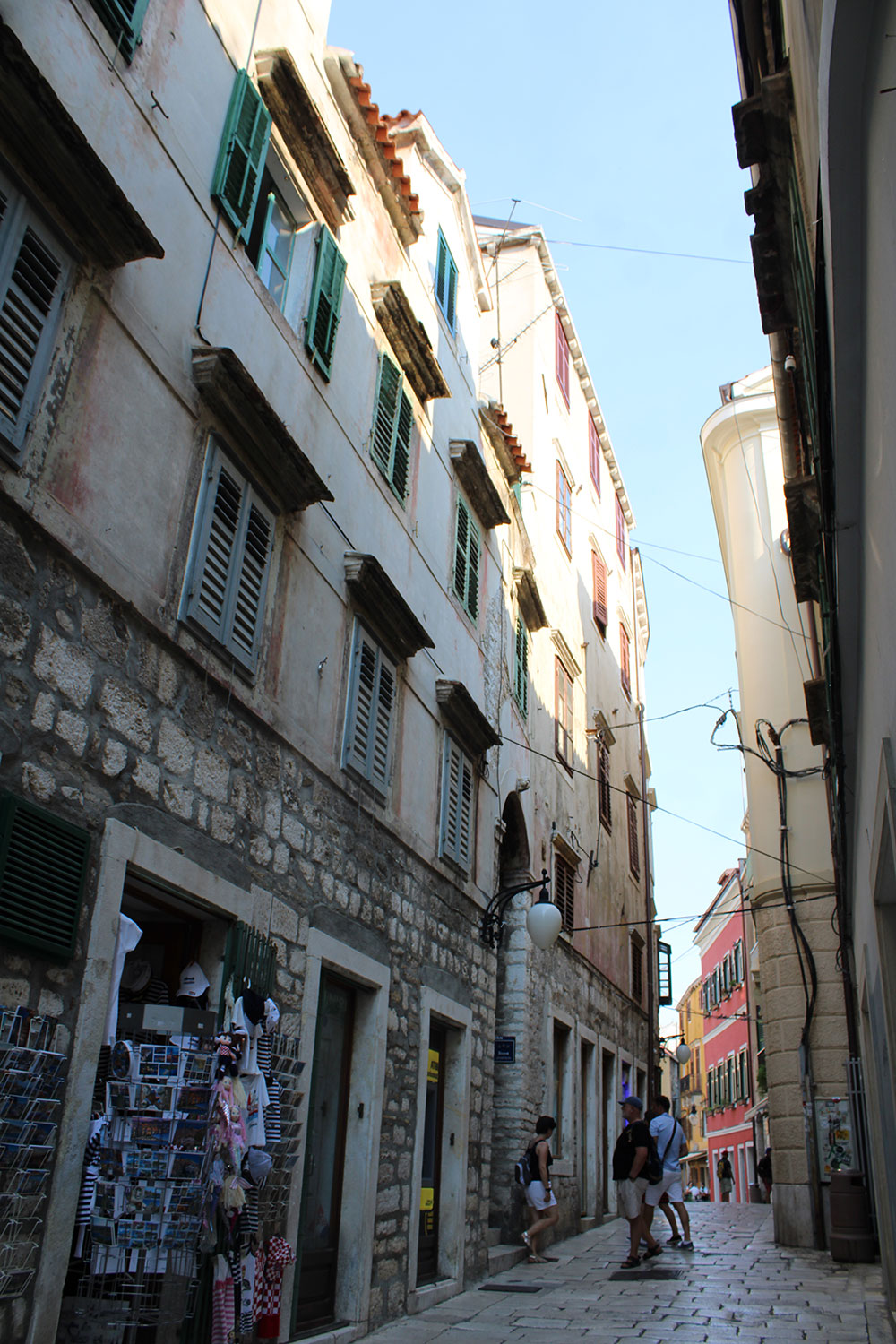 I normally don't post about places that are very small and don't take up much of a blog post, but Sibenik was way too cute for me to not highlight it in its own post. If you're in Croatia, this gem is definitely worth at least a few hours of your time. Make sure to put it on your Croatia bucket list.
Have you ever been to Sibenik? What did you think?
Please note that this post may contain affiliate links. These are at no additional cost to you but I receive a commission if you make a purchase through the link, and the commission helps me run my blog. Thanks for your support!
Posted on Friday, May 27, 2022 in Destinations
Tags: croatia, europe, sibenik
Want to support me?
Buy me a Coffee
1 Comment on "Exploring Sibenik: Things to Do & Travel Guide"