Harpers Ferry – Things to Do & Travel Guide
I live so close to Harpers Ferry but for some reason, I hadn't been until during the pandemic. However, I was so pleasantly surprised to visit and see this centuries-old town for myself.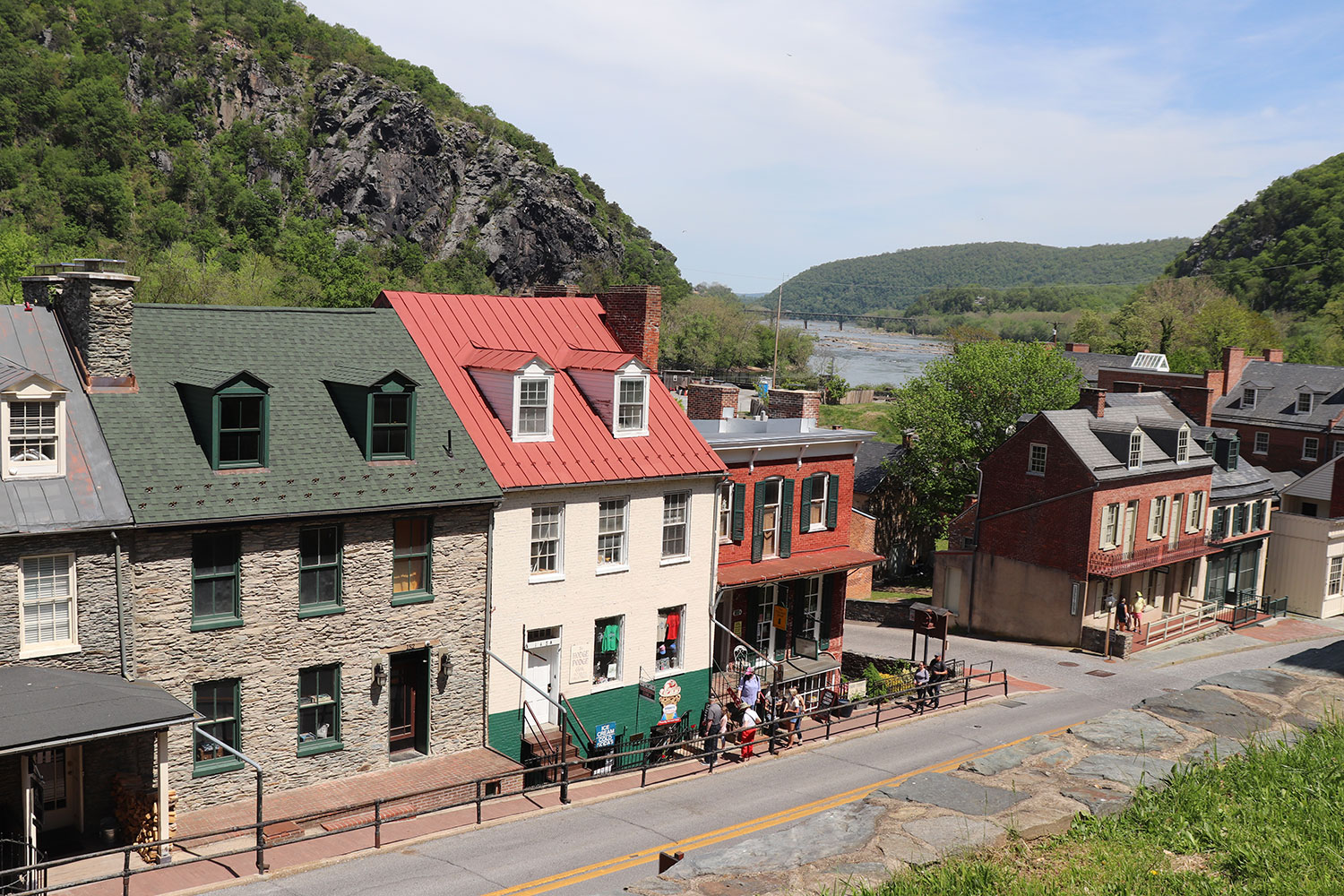 Harpers Ferry has a fairly straightforward history. The land belonged to a man named Robert Harper in 1750, and in 1761 he established a ferry to bring passengers into the Shenandoah Valley and farther west – thus the name Harpers Ferry. (the lack of an apostrophe was intentional) Being right at the corner of Maryland and Virginia (West Virginia didn't exist until the Civil War), the site was a gateway to the west. In 1833-34, Harpers Ferry became a part of the Chesapeake & Ohio Canal as well as the B&O Railroad.
After the Revolutionary War, when tensions with the British were still high, an arsenal and armory were put in Harpers Ferry. This became very important because on October 16, 1859, Harpers Ferry's most famous event occurred: John Brown and 21 men raided the arsenal and attempted to supply a slave uprising. They were only successful for a few hours before they were captured and John Brown was hanged for treason. If you've studied the American Civil War at all, you've probably heard of John Brown's Raid on Harpers Ferry. It was one of the uprisings that helped spark the Civil War a year later.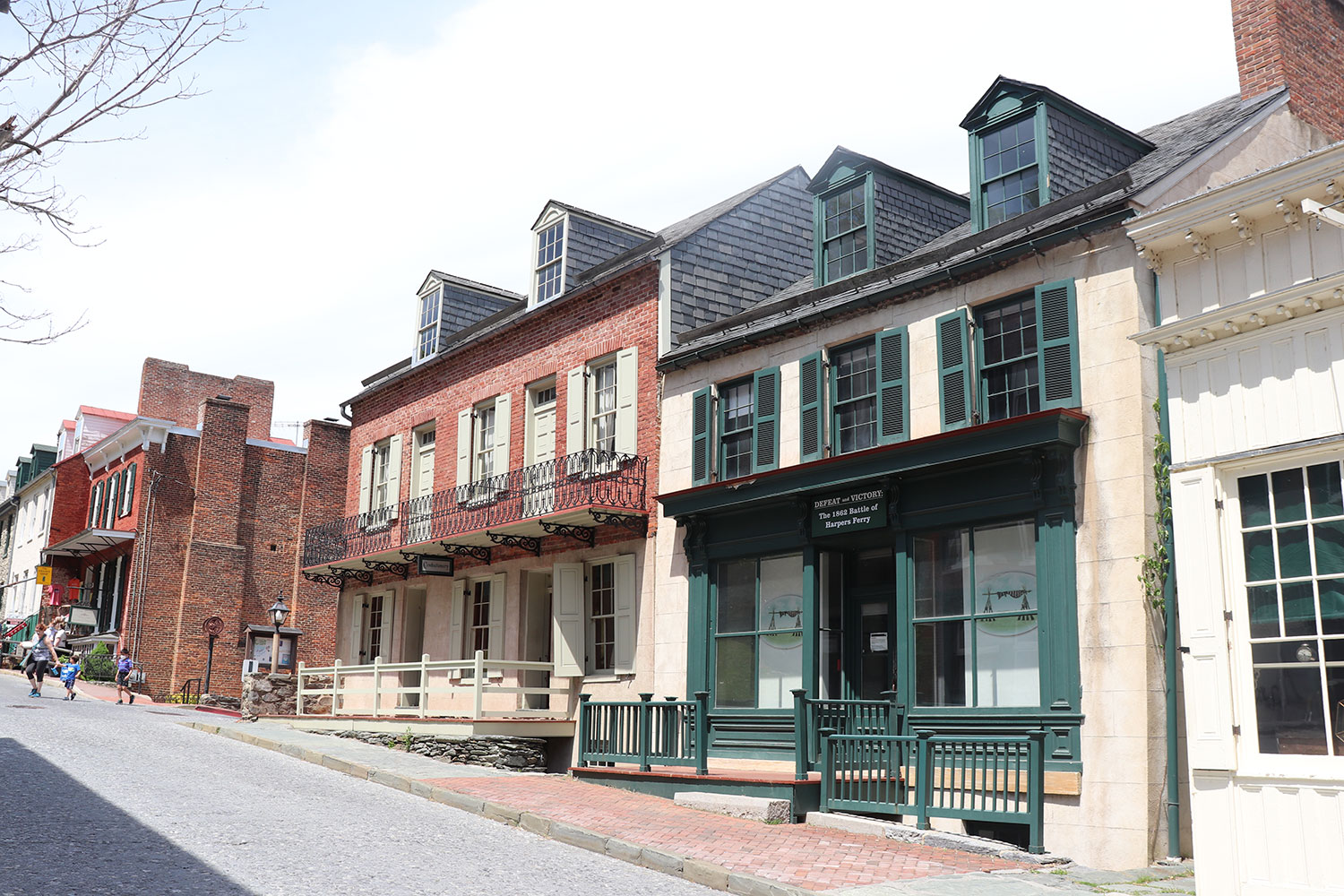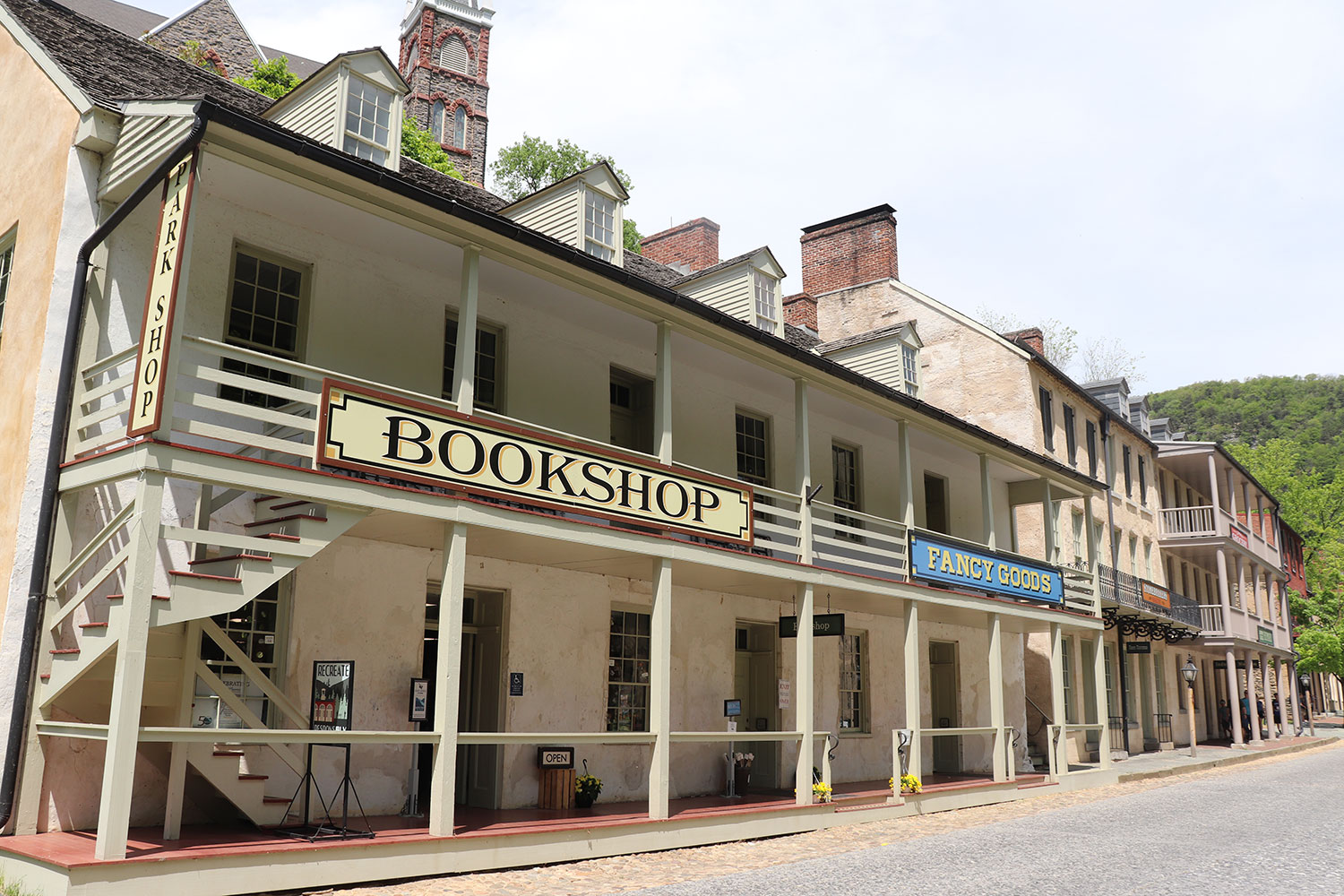 Harpers Ferry was always a transient place, but a lot of the locals left during the Civil War because of all the turmoil. Because of its location, again, it became a highly militarised area.
Today, it's still a sleepy town, but one that's popular with local hikers. I didn't know what Harpers Ferry was all about until I visited and I was pleasantly surprised by how attractive this place is.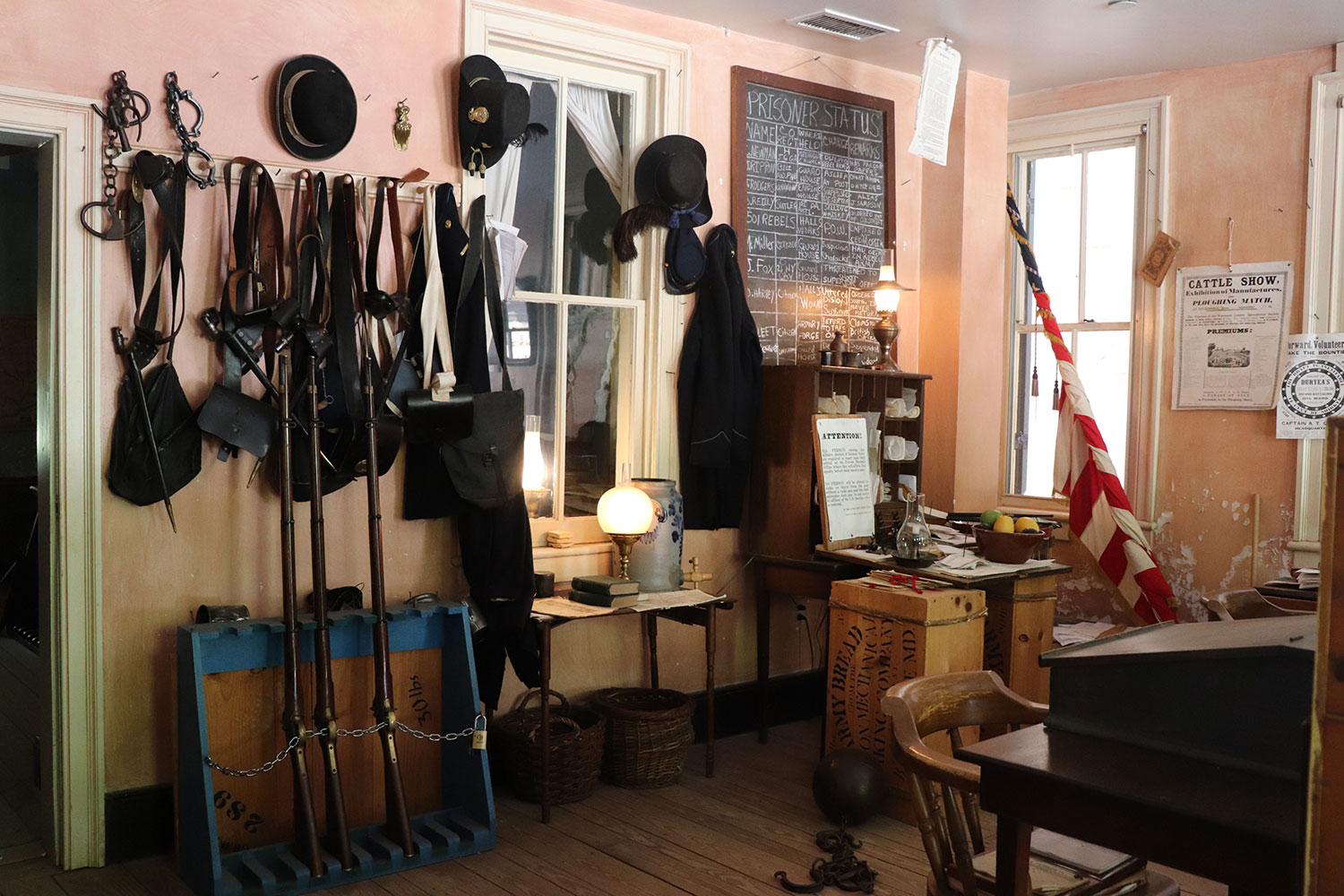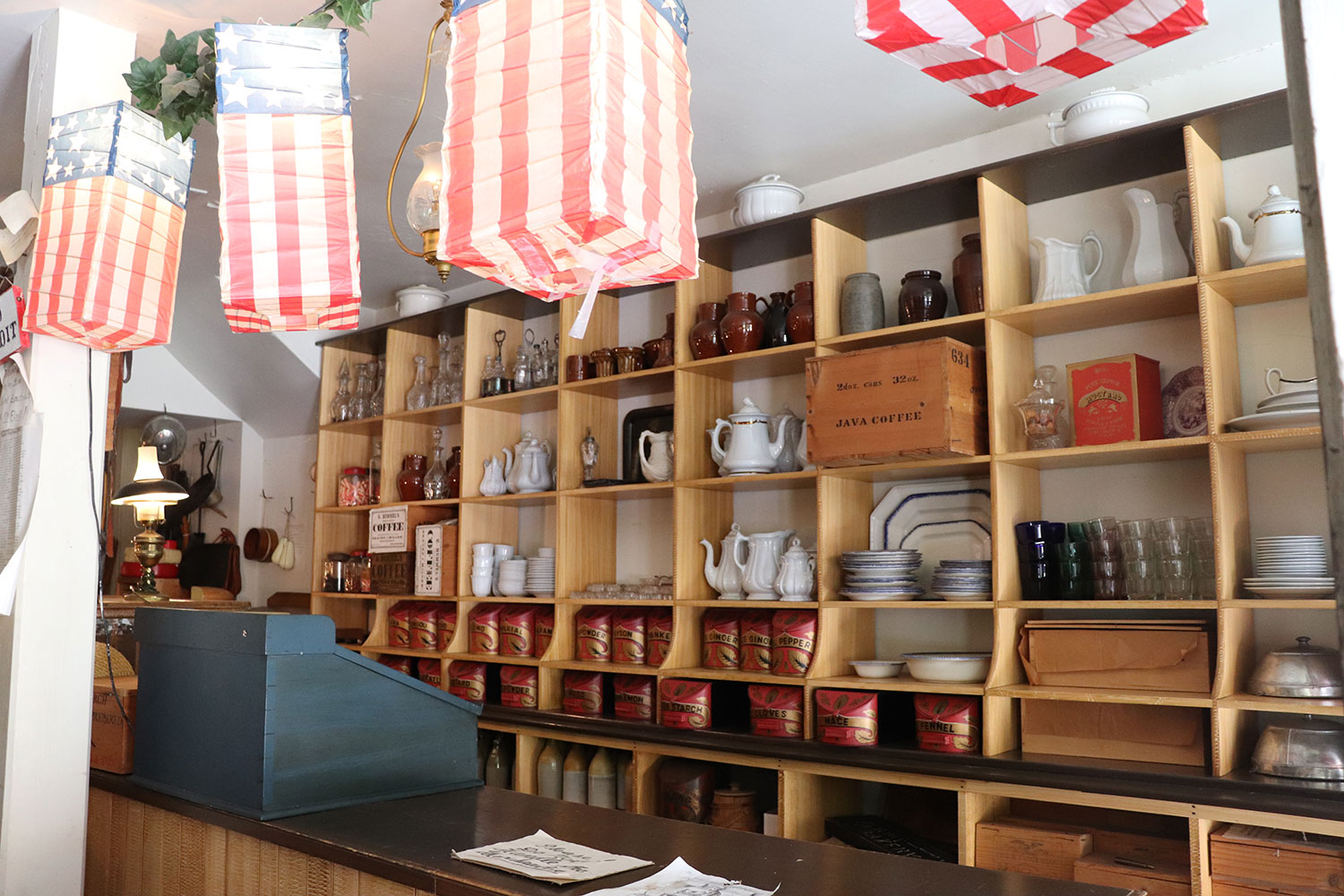 There are small museums scattered throughout the town that tell the history of what Harpers Ferry was like in the 1850s/60s. It's really cute to see everything done up with decor that would've been used centuries ago. The museums are small but free to stop in and have a peek. You can see John Brown's Fort and imagine what it must have been like back in 1859.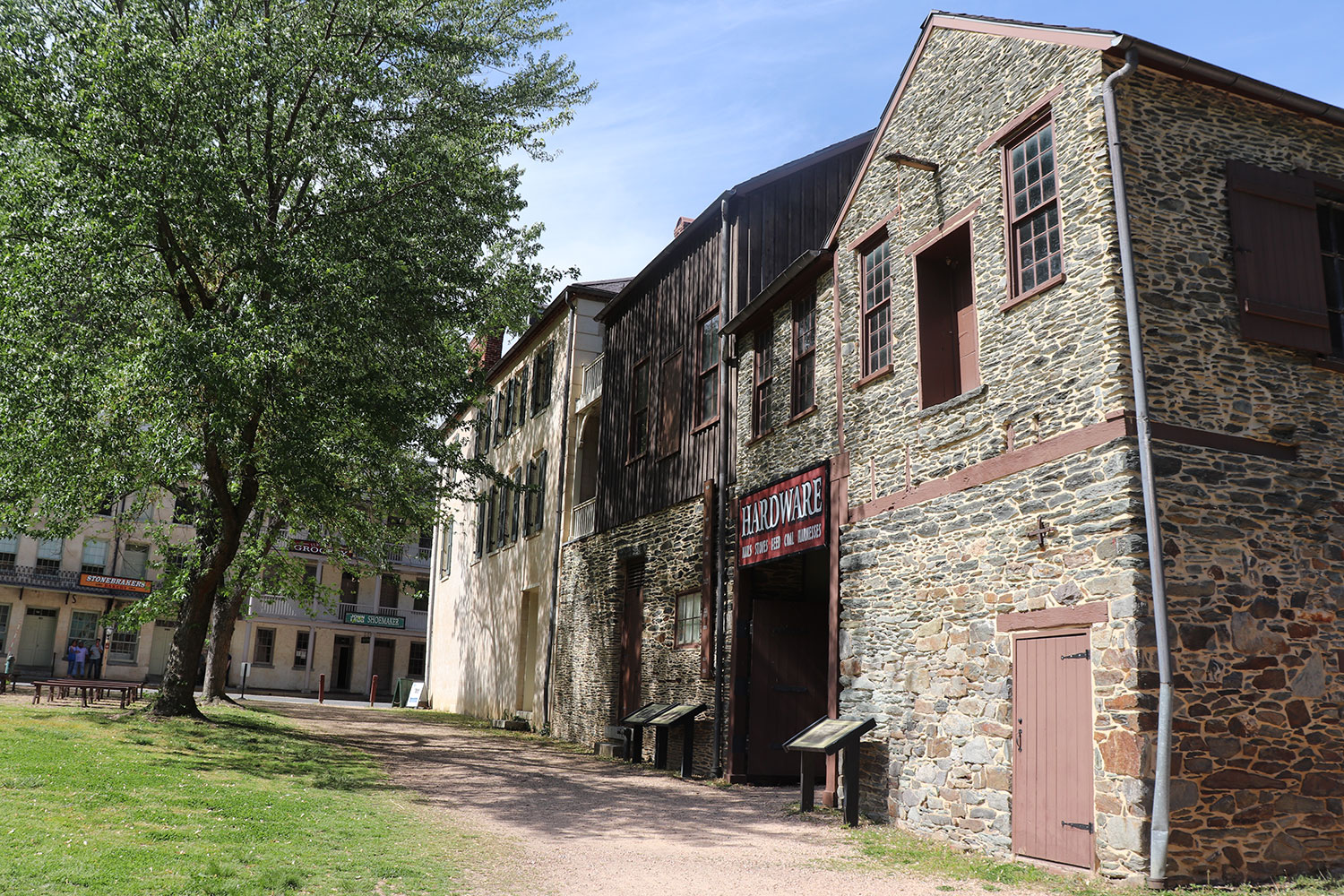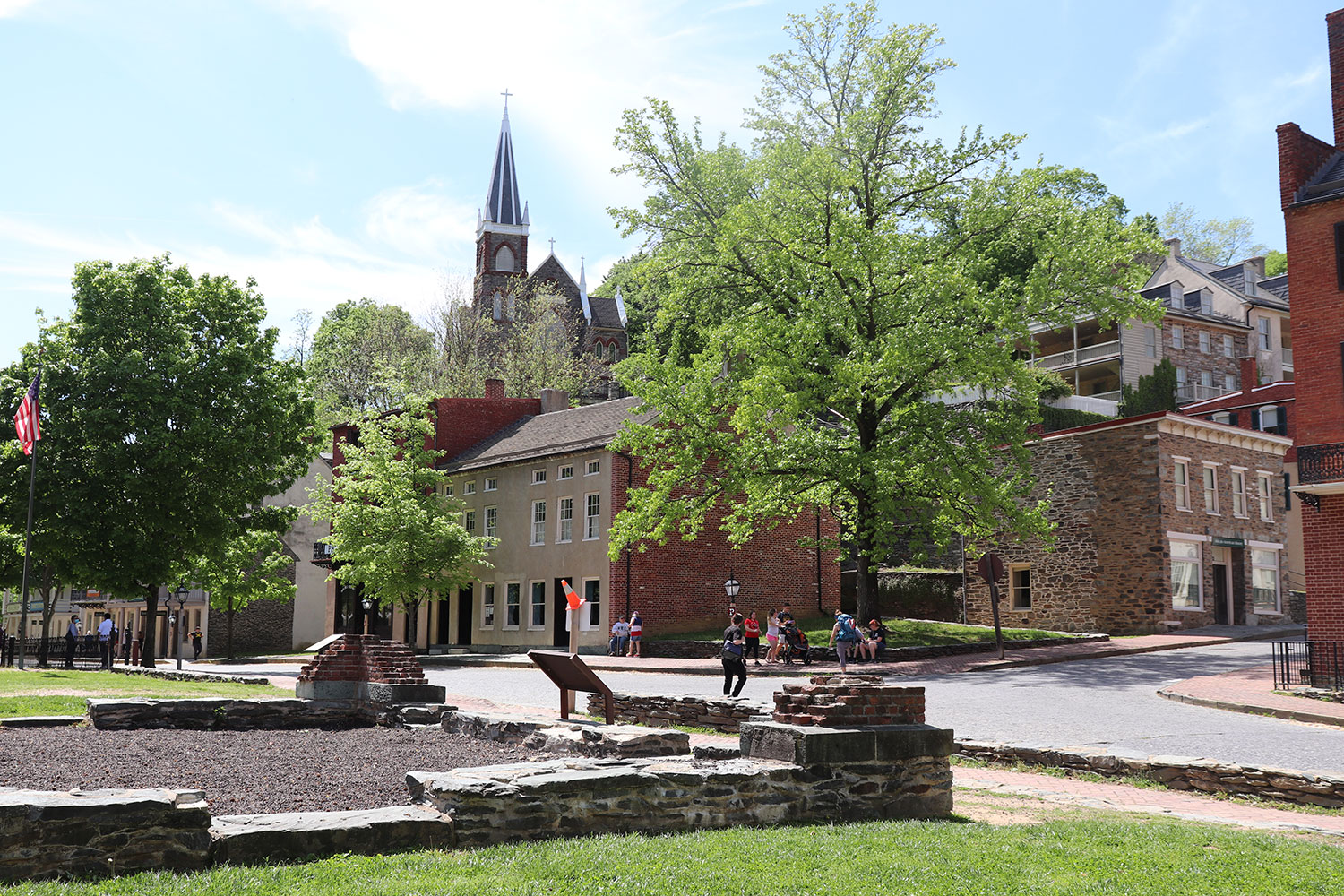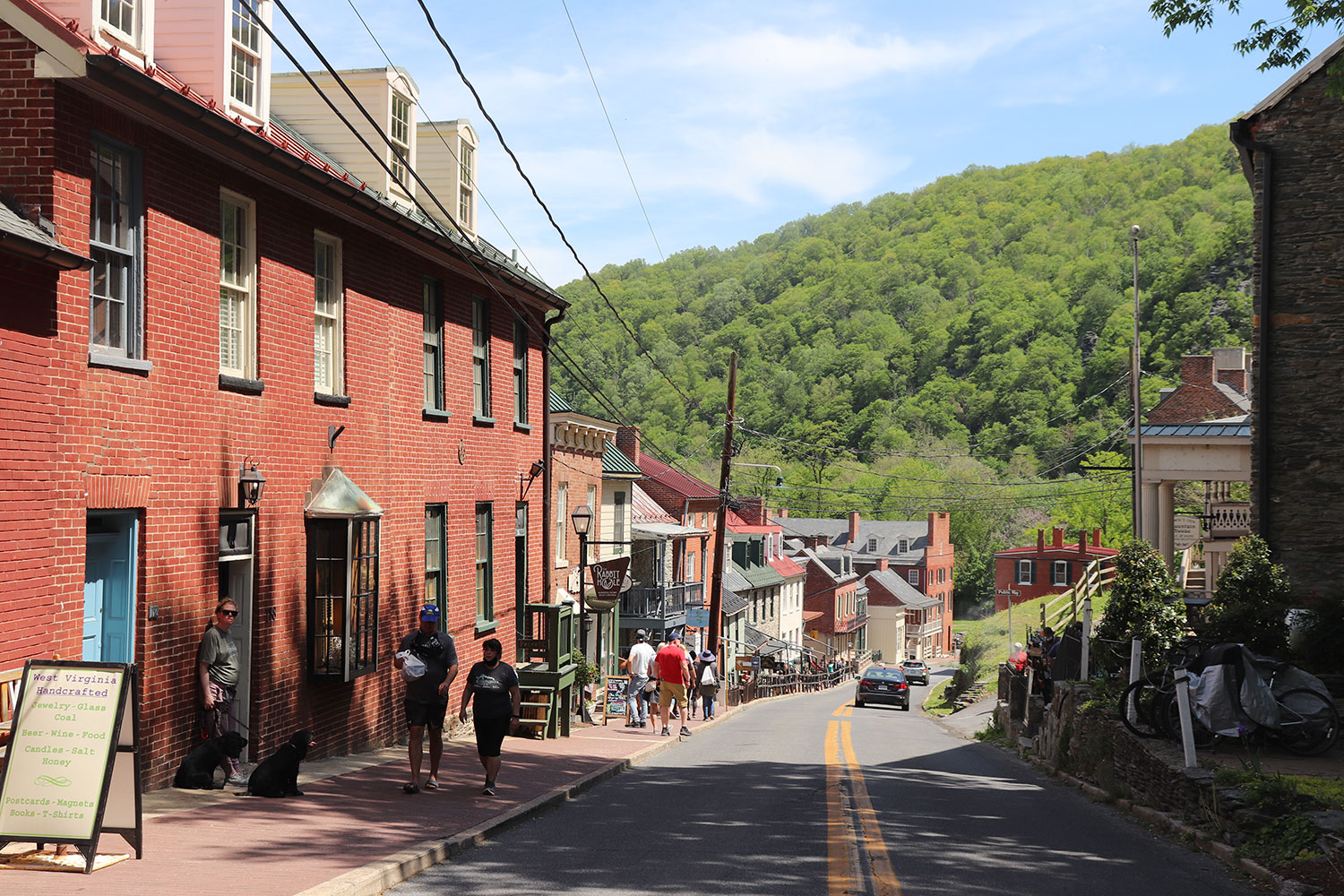 One place I recommend going is True Treats Historic Candy. It's a candy shop that sells historically accurate and inspired candy and it's not just limited to the Civil War era. The tags also have historical facts about the candy so it's a learning experience as well. This is a super cool place to stop in and buy from. But don't worry – if you can't make it to Harpers Ferry, they do sell their products online.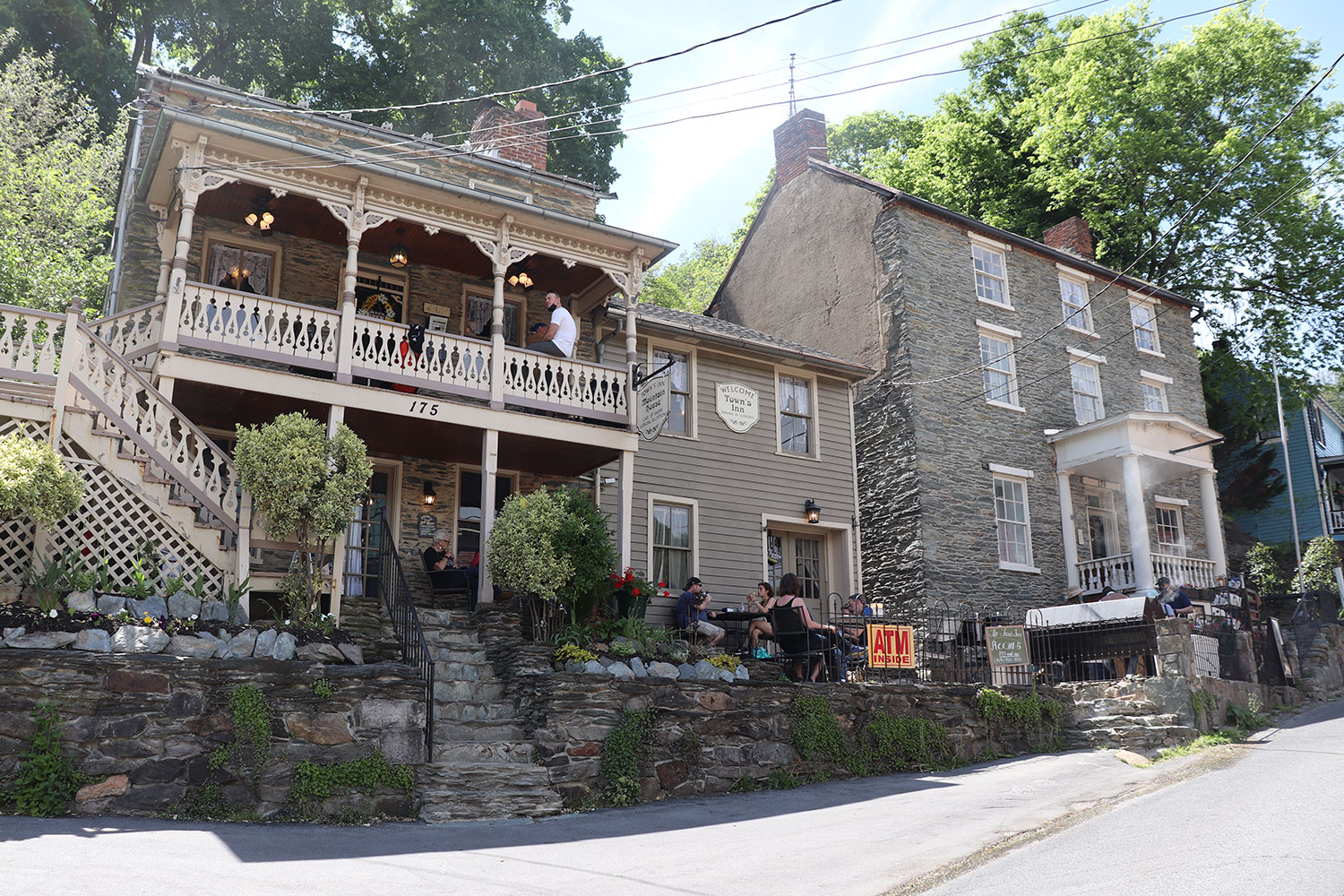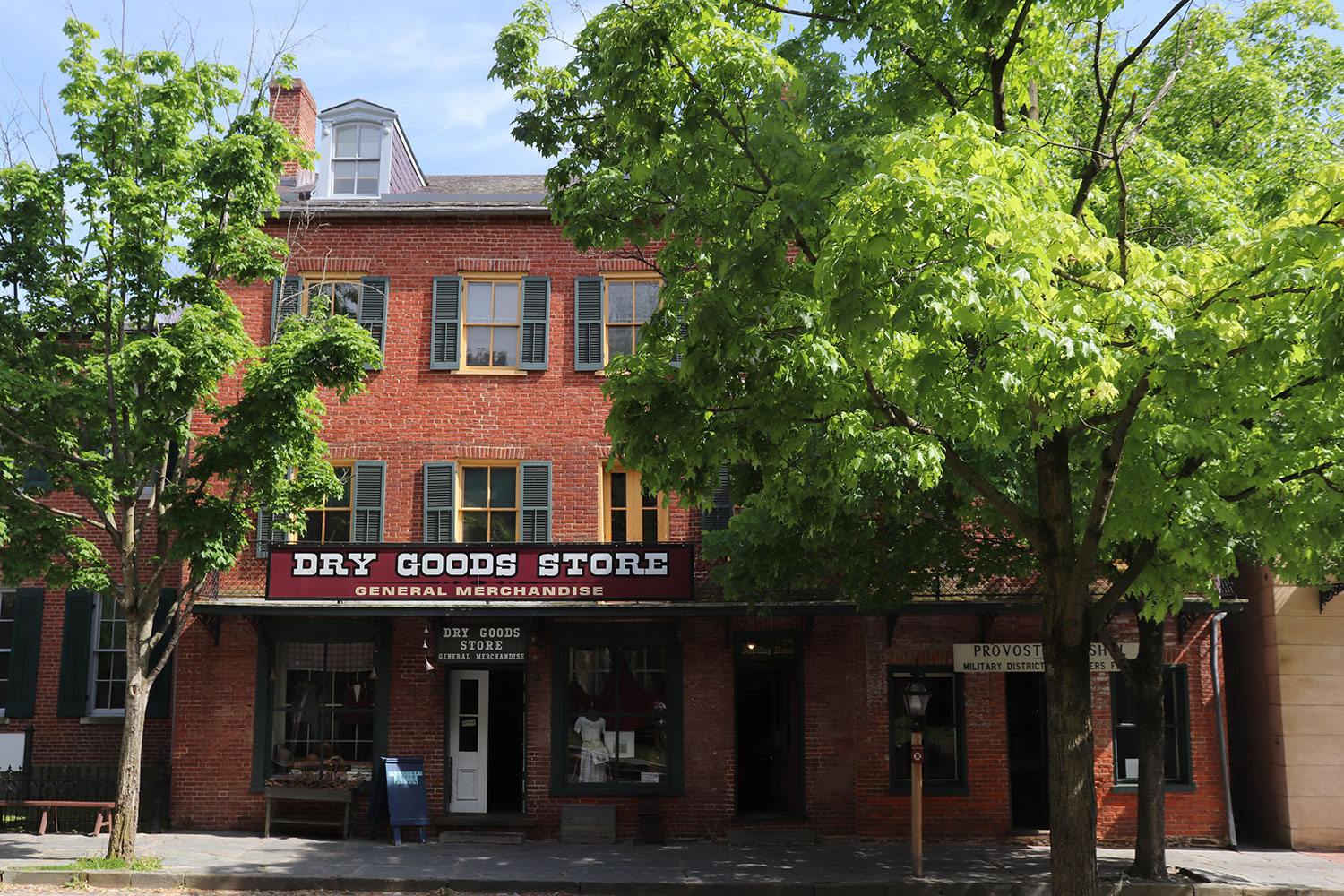 Aside from the hike (detailed below), the main appeal of Harpers Ferry is its old town charm. The U.S. has a lot of its history in mining and the industrial revolution but very few small industrial towns like Harpers Ferry remain. It's a unique place and all the buildings along the hills make it incredibly picturesque. The buildings are also filled with restaurants and independent craftsmen.
The Harpers Ferry Hike
I made a big mistake when I went to Harpers Ferry: I didn't know it was a place for hiking! My GPS gave me directions to the lookout area so I thought, "Oh, I'll just drive up to the viewing platform since I'm not a big hiker." Well, GPS was wrong. The only way to get up to the hill that overlooks Harpers Ferry is to climb. So there I was on a very hot day without good shoes, food, and without any water. "Doesn't look like a huge climb," I thought. So I got across the bridge and up the hill a bit. I was dying but I felt I'd made a lot of progress. Then I got to a sign that said:
Welcome to the Harpers Ferry Hike! It will take at least 3 hours to reach the top from here.
(That's not verbatim but I sure did feel like it was trolling me then.)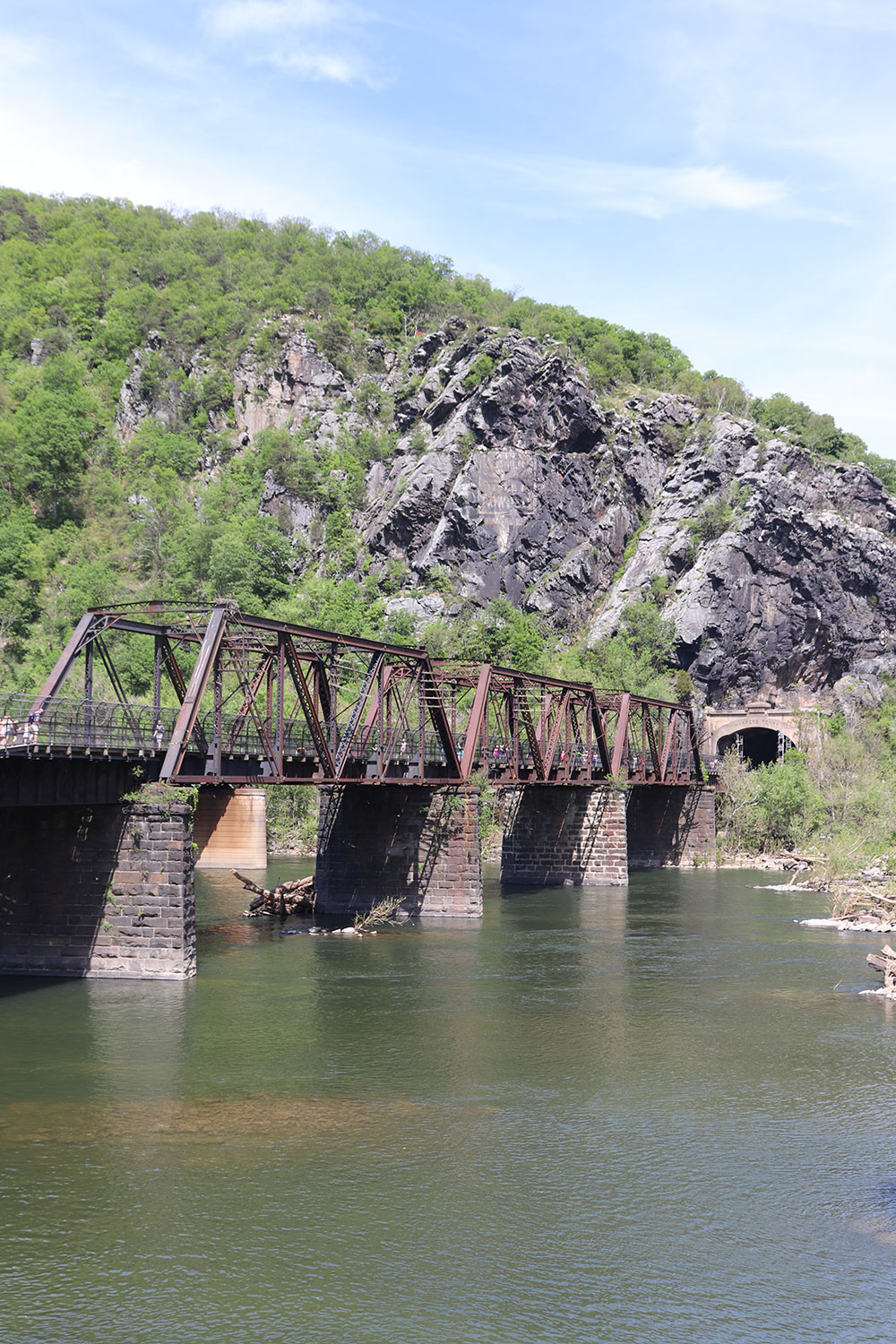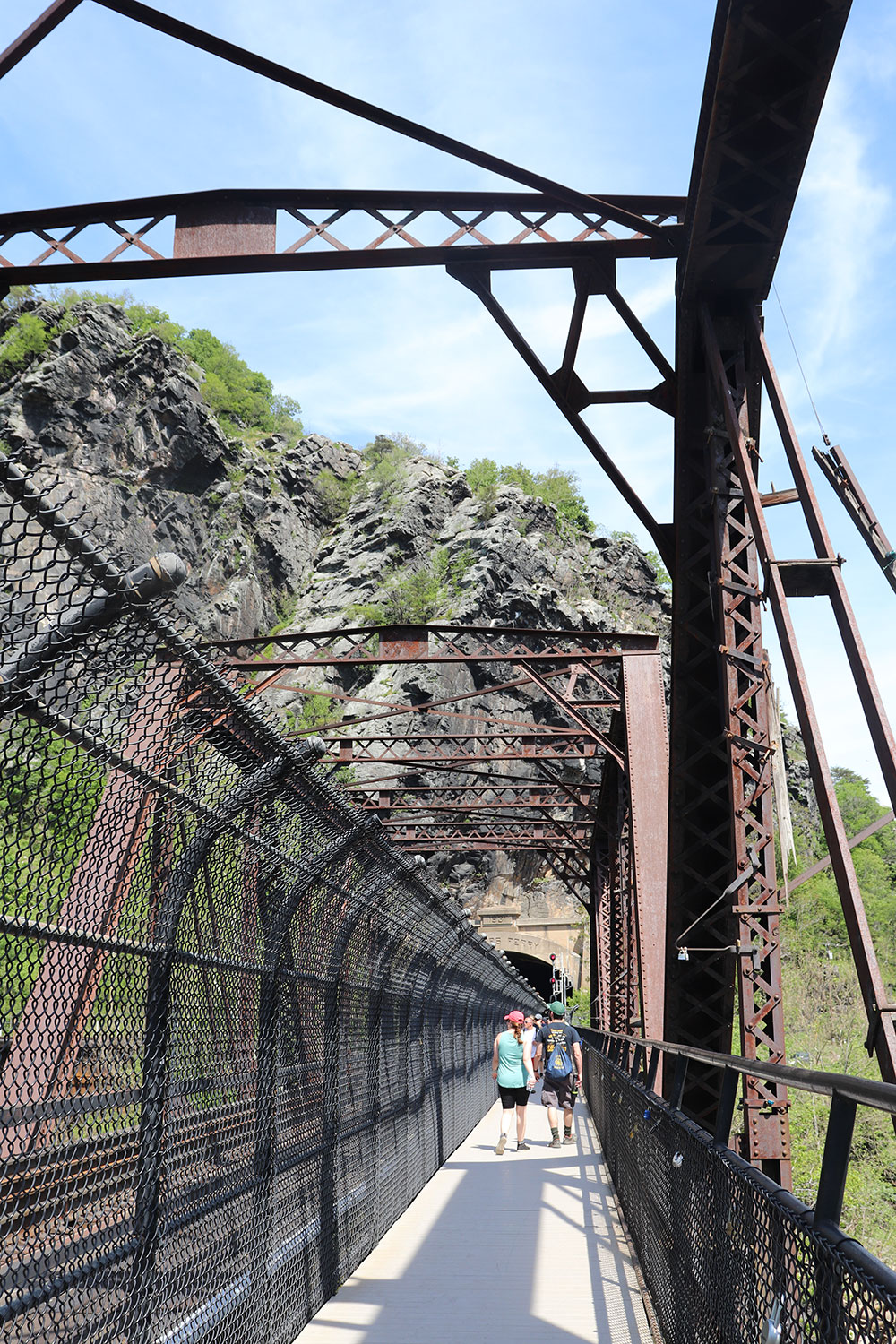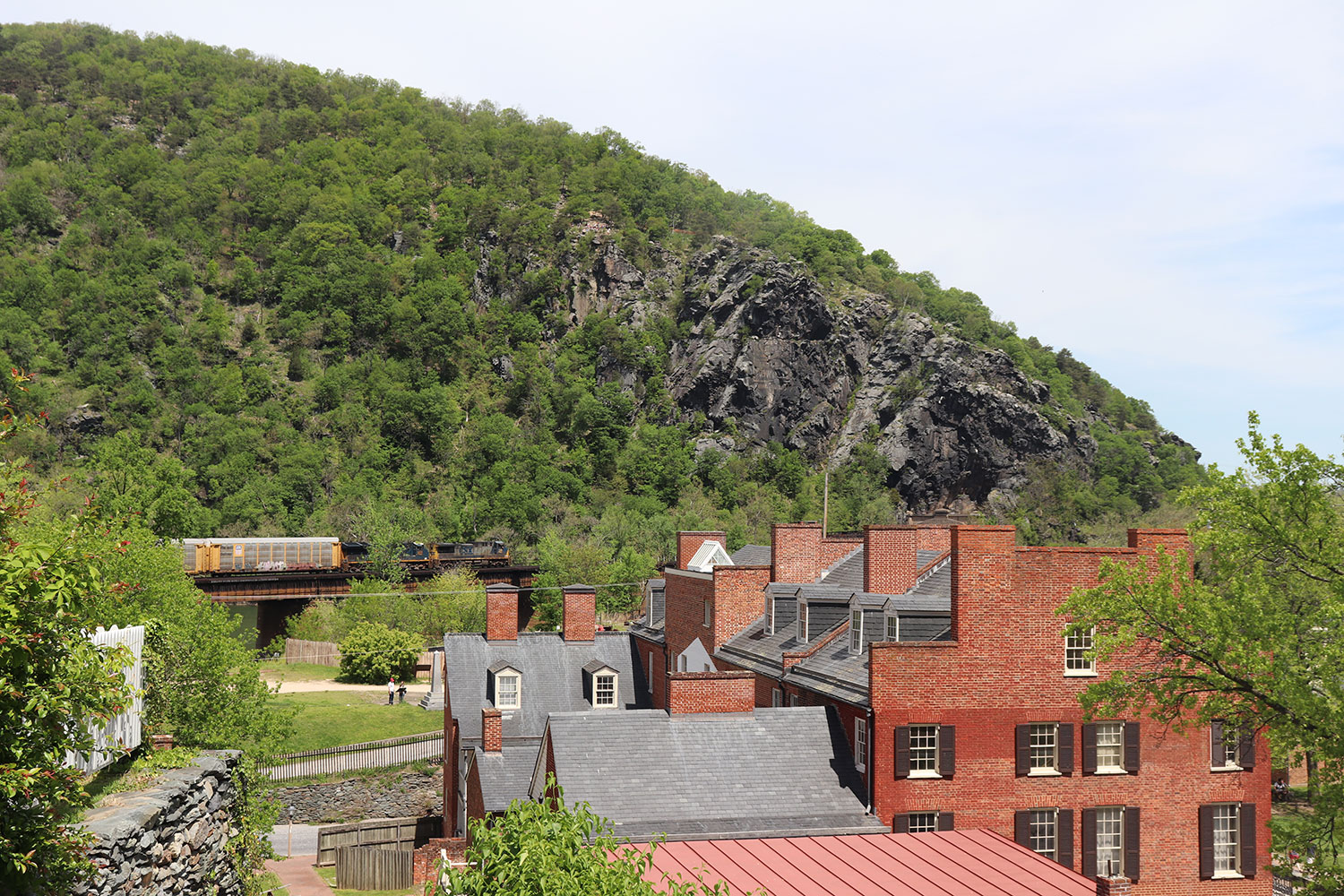 The hike loops around the hill, which is why it takes a lot longer than I'd imagined. Since I was half dead at this point, I decided to just turn around. Maybe I'll make it back one day, but now you know not to make the same mistake I did!
Also important to know is parking! I skipped a few spaces in town and headed towards the official parking lot. Big mistake. Not only did it cost $20 (!!!) to get in, but it's so far away that you'll either need to do a 2-mile hike or take a shuttle between town and the parking lot. Of course the money does go to the U.S. Park Service but it's still a steep price. (However it would be included if you have a Park Service membership.)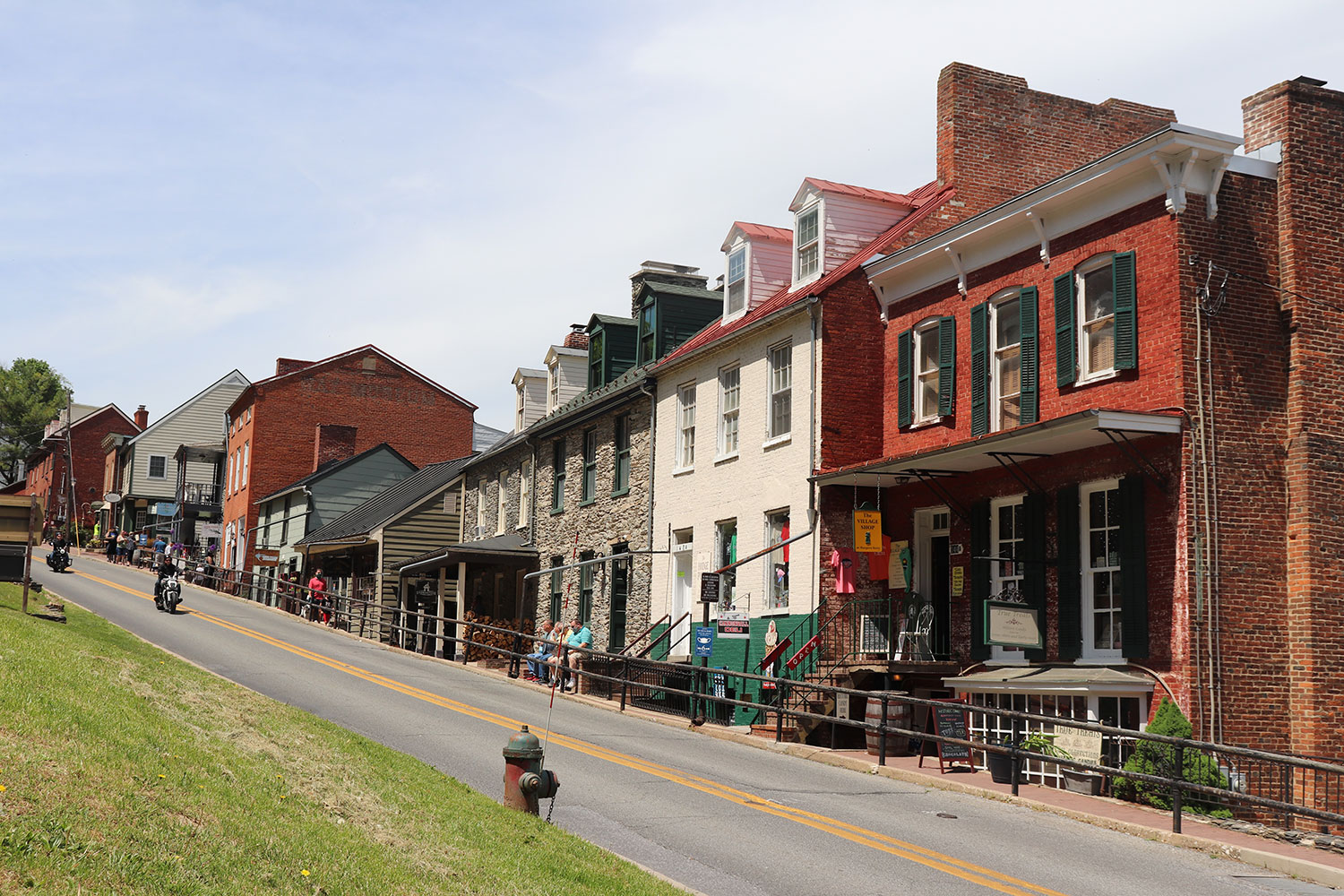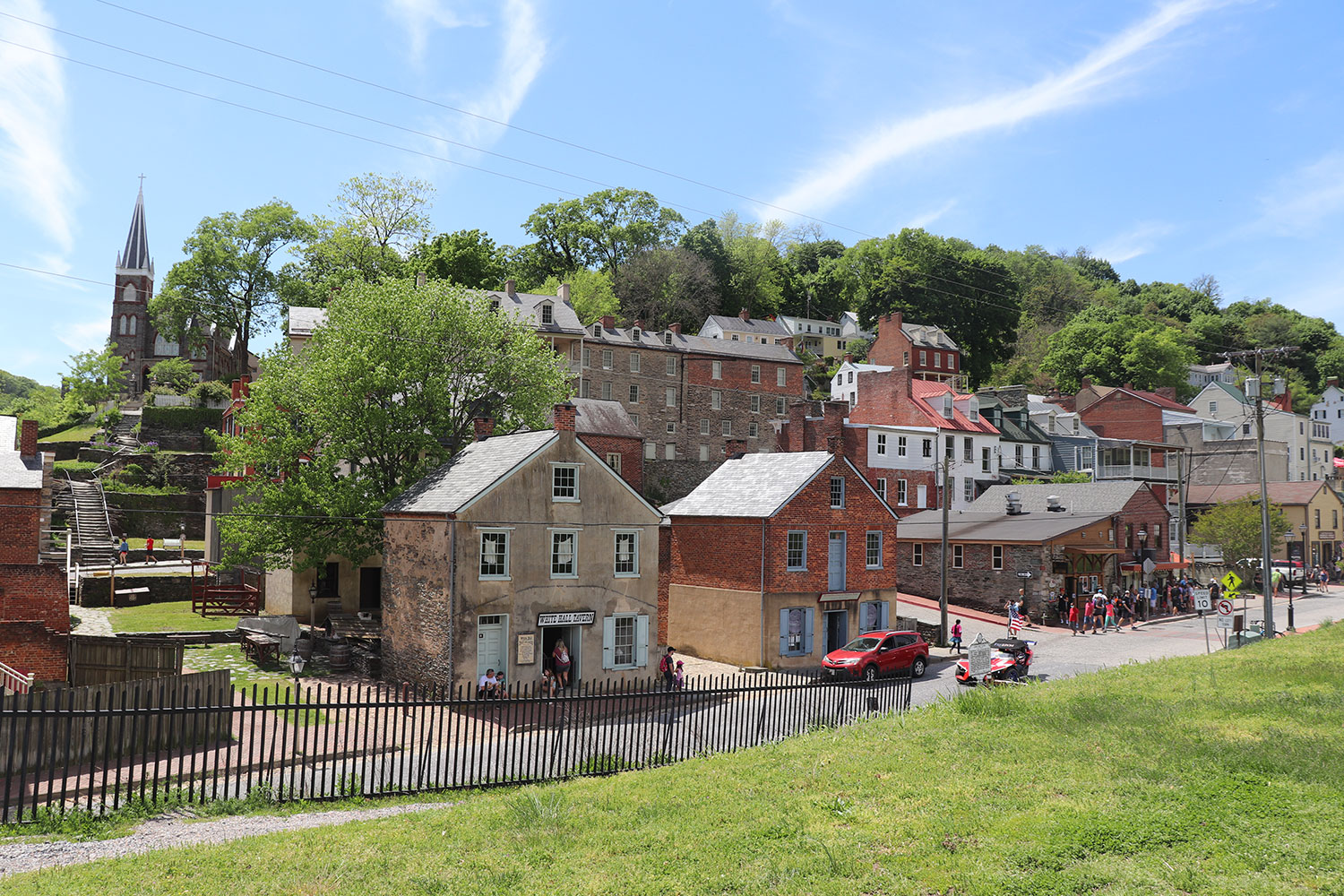 Harpers Ferry is an incredibly cute town just a few hours away from other places like Washington, DC and Baltimore. If you're on a road trip or looking for a day trip nearby, Harpers Ferry is definitely a town you should put on your list.
Please note that this post may contain affiliate links. These are at no additional cost to you but I receive a commission if you make a purchase through the link, and the commission helps me run my blog. Thanks for your support!
Posted on Friday, June 3, 2022 in Destinations
Tags: harpers ferry, north america, united states, west virginia
Want to support me?
Buy me a Coffee