The Adorable Town of Mystic, CT – Things to Do & Travel Guide
Originally published on Monday, June 27, 2022
Mystic, Connecticut was a place that came up frequently when I was planning for my New England road trip. Not only is the town adorable but there's a reasonable amount of things to do in Mystic, CT, as well. It was definitely one of our favourite stops and this charming shipbuilding town should definitely be on your list for Connecticut.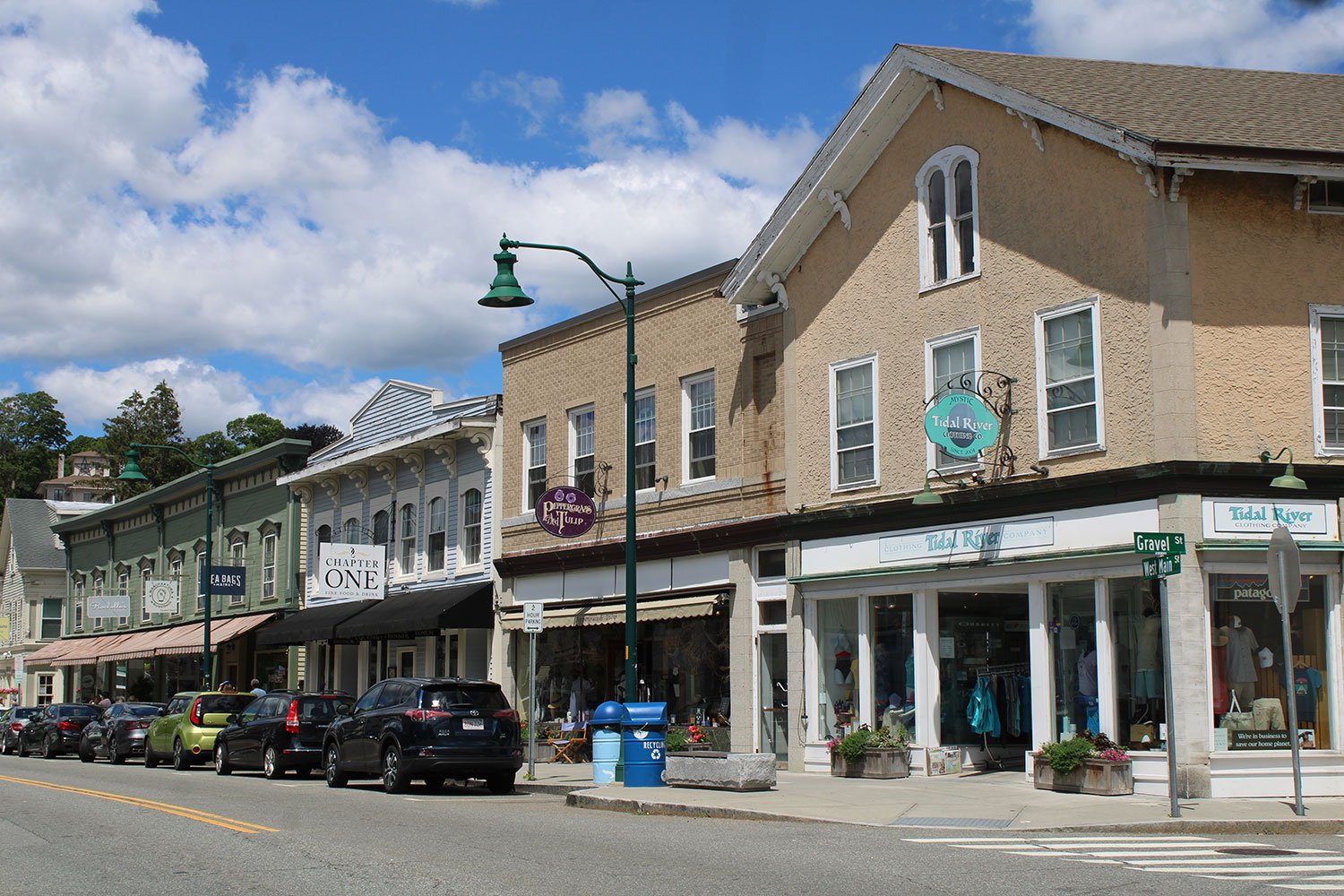 Mystic's History
The Pequot people lived in the area of Mystic until the European colonisers came. Unfortunately Mystic has a grim history. When the English started to settle, a war followed known today as the Pequot War. During the war was a huge massacre, called the Mystic Massacre, that took place in 1637. Several hundred Native Americans died in battle with the Europeans and it is said that there were no Native American survivors. However, the Europeans didn't even settle the area until decades later, in 1654. Mystic became a big shipbuilding port but never really took off.
Both sides of the Mystic River have their own history as the left side of the river belonged to Connecticut and the right side to Massachusetts. The two sides only merged in about 1890 but the geography is vague even to this day. You'll find names like "Stonington" and others on maps when you're in Mystic. Mystic was a large shipbuilding port but a small town presence and is still a quaint town today, as it was one hundred years ago.
The name in particular caught my attention: Mystic. Mystical. So what happened here to grant the town such a name? I found out it was nothing, actually. The word is of Pequot origin for a "large river with waves." But it's still such an endearing name for an endearing town.
Things to Do in Mystic, CT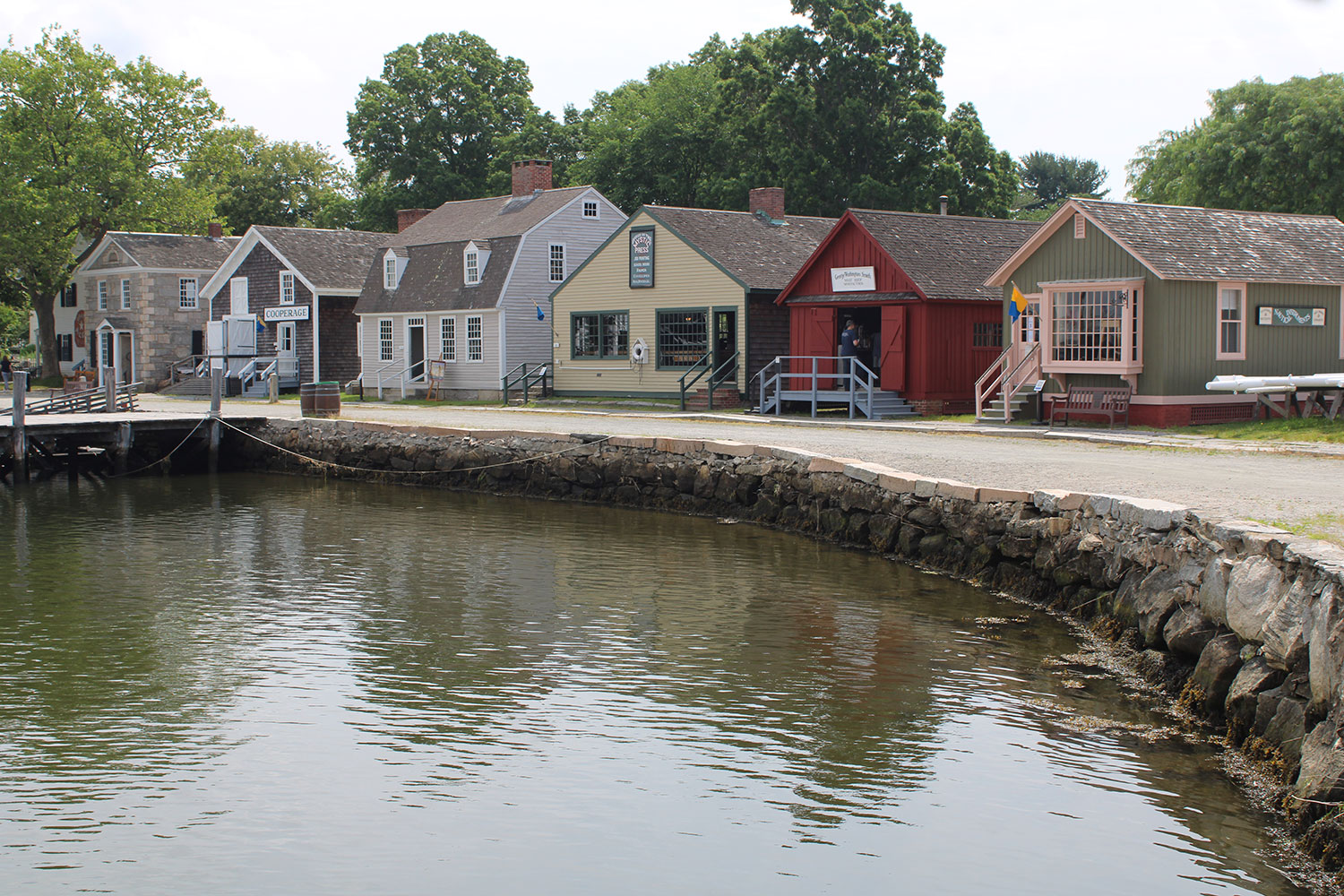 The most characteristic place in Mystic is the Mystic Seaport Museum. This open-air museum has artefacts from the town's time as a shipbuilding centre but they range in both shipbuilding and everyday life. You can see into centuries-old buildings and demonstrators are there to describe how life was in the 19th century (and sometimes before). We got to see cooking and printing demonstrations, so the museum does offer a lot of diversity. It's large and you can easily spend a few hours exploring the museum. The price is very hefty but it's something to consider doing, particularly on a nice day. It's one of the most popular things to do in Mystic, CT.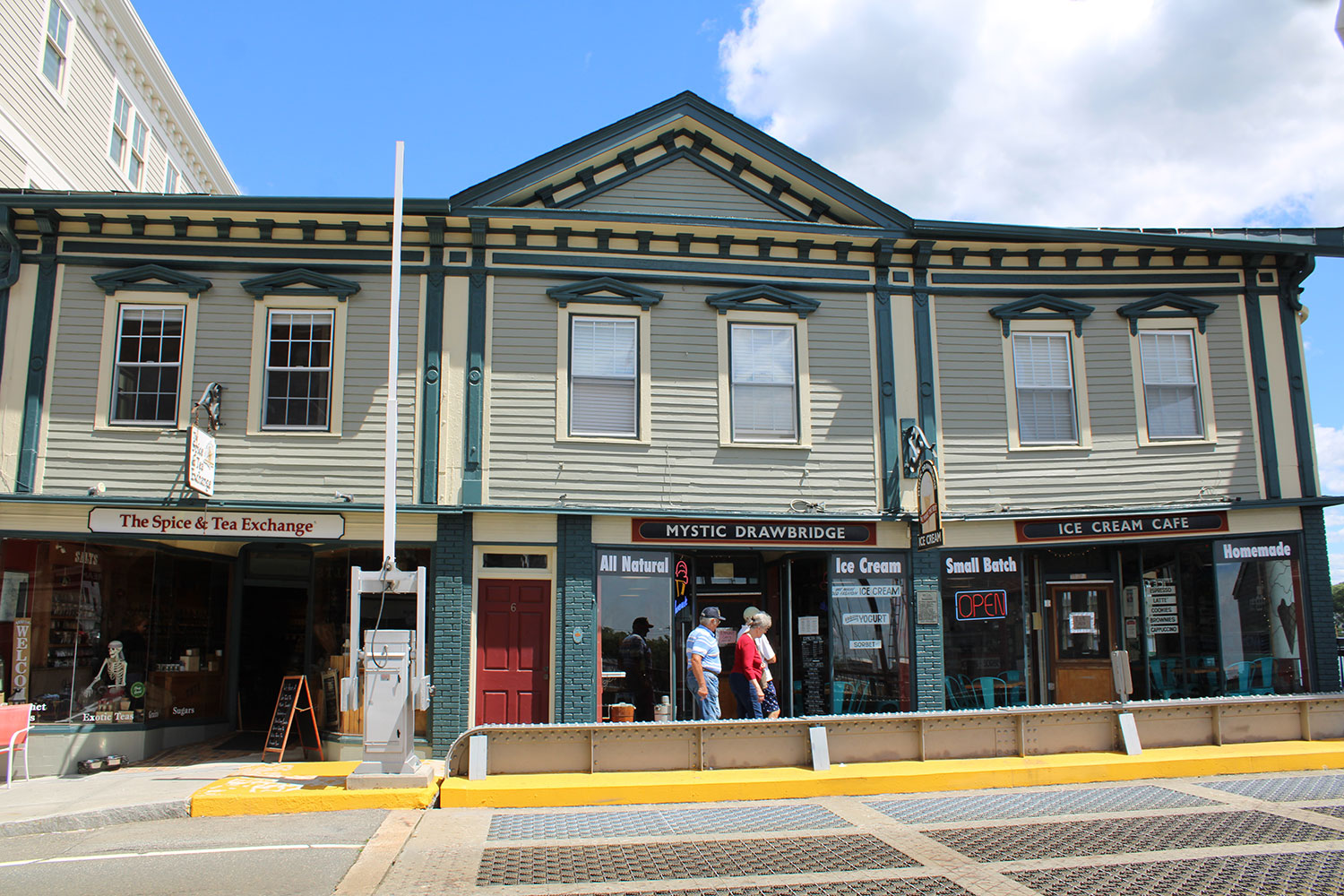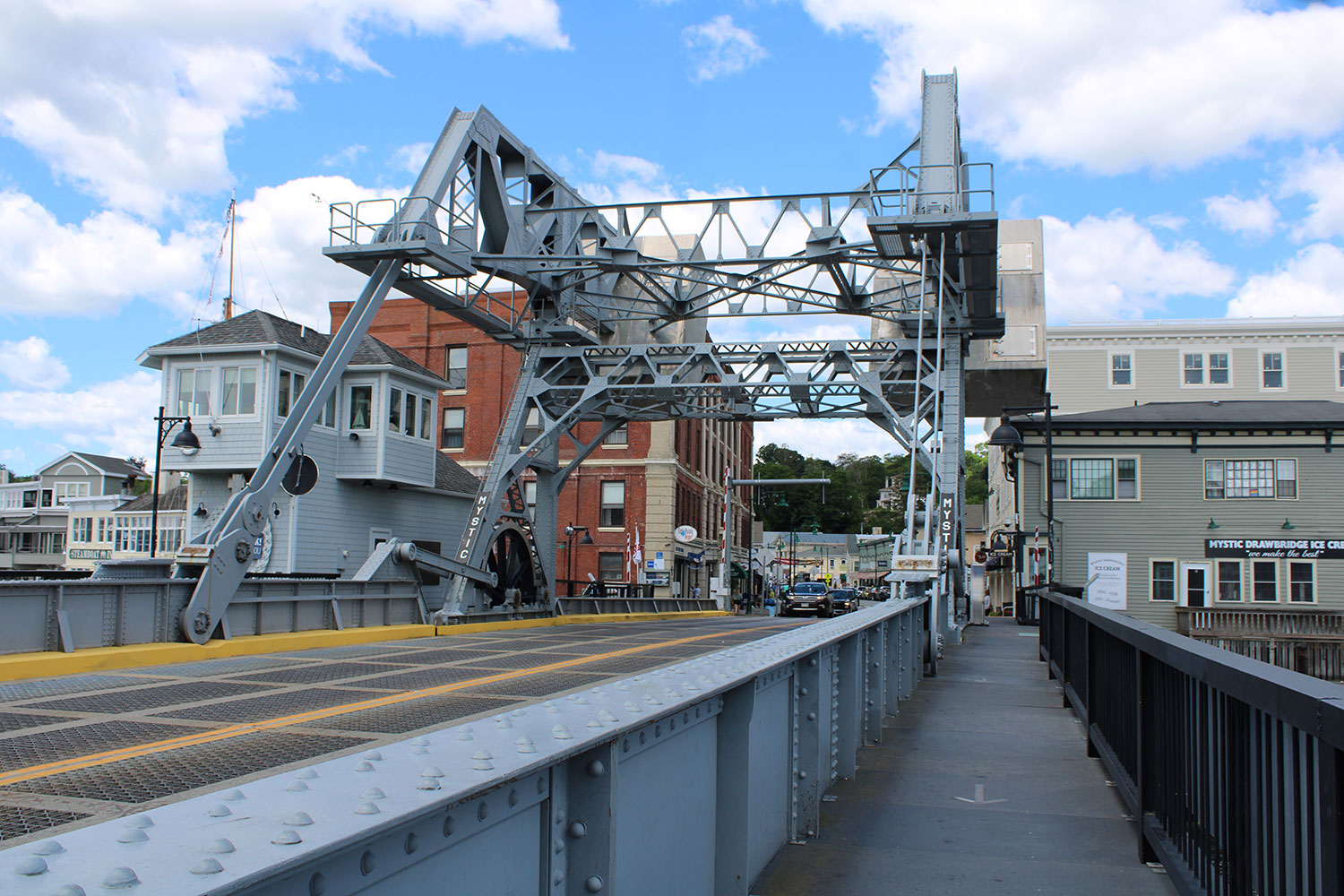 However the other places I recommend in Mystic are completely free! You absolutely must visit Mystic Downtown on your trip. This is where the historic Mystic Drawbridge is. A bridge was first built in the spot in the early 19th century but the current bridge has been there 100 years – since 1922.
Several restaurants and shops line the streets. Stop in this area to get lunch, dinner, and maybe some ice cream with some window shopping in between. It's small but super cute.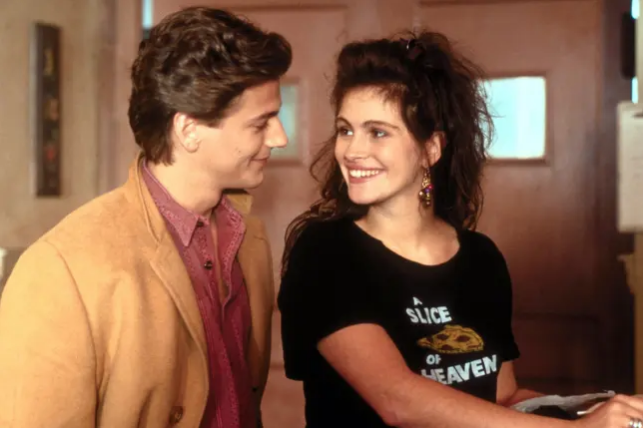 A still of the movie Mystic Pizza.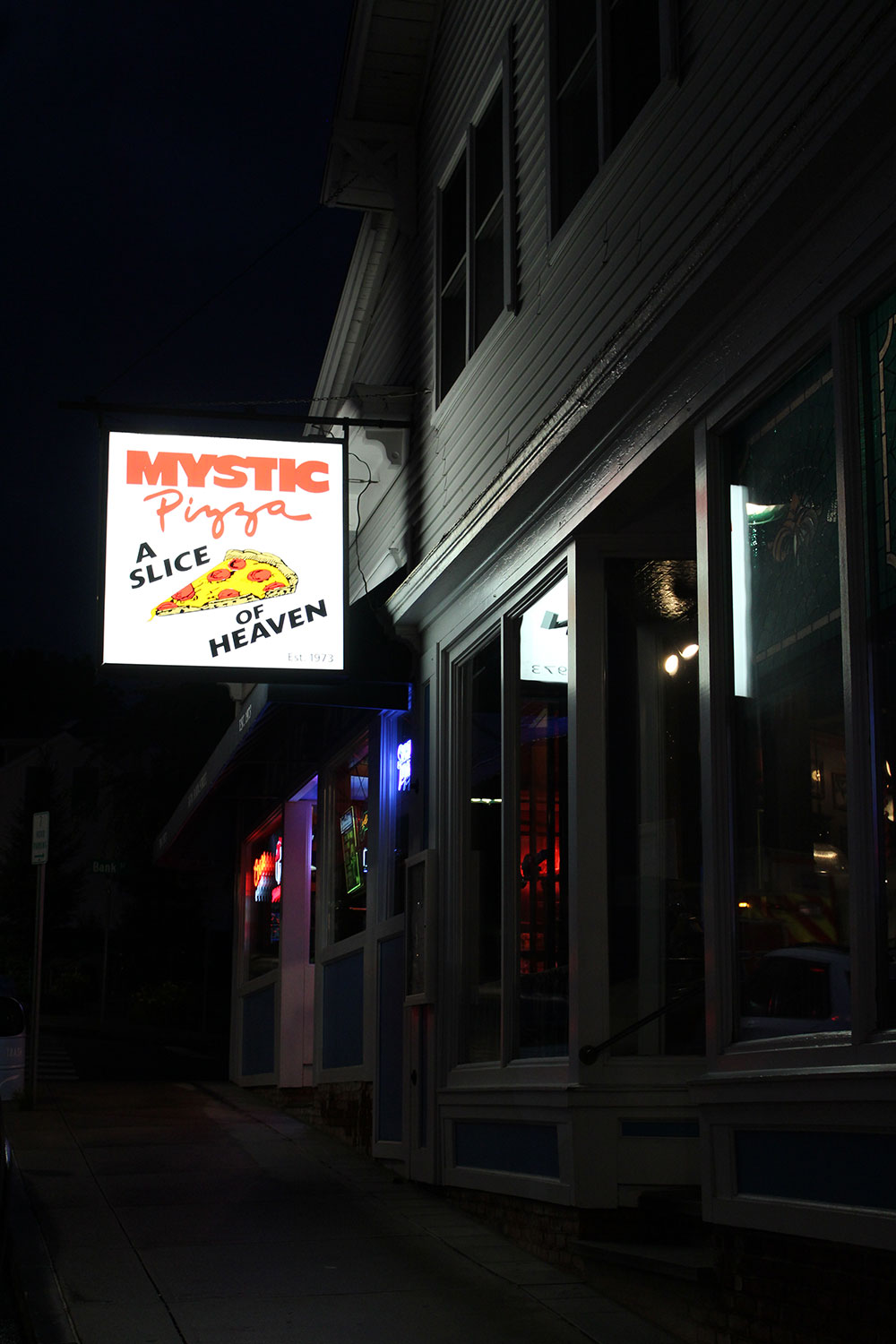 You'll also see a place on West Main Street called Mystic Pizza. Don't recognise the name? It's the title of Julia Roberts' breakthrough film about three friends who work at Mystic Pizza right there in Mystic! Ironically, we didn't find the pizza to be anything special, but the movie's a cute coming-of-age film. I definitely recommend giving it a watch.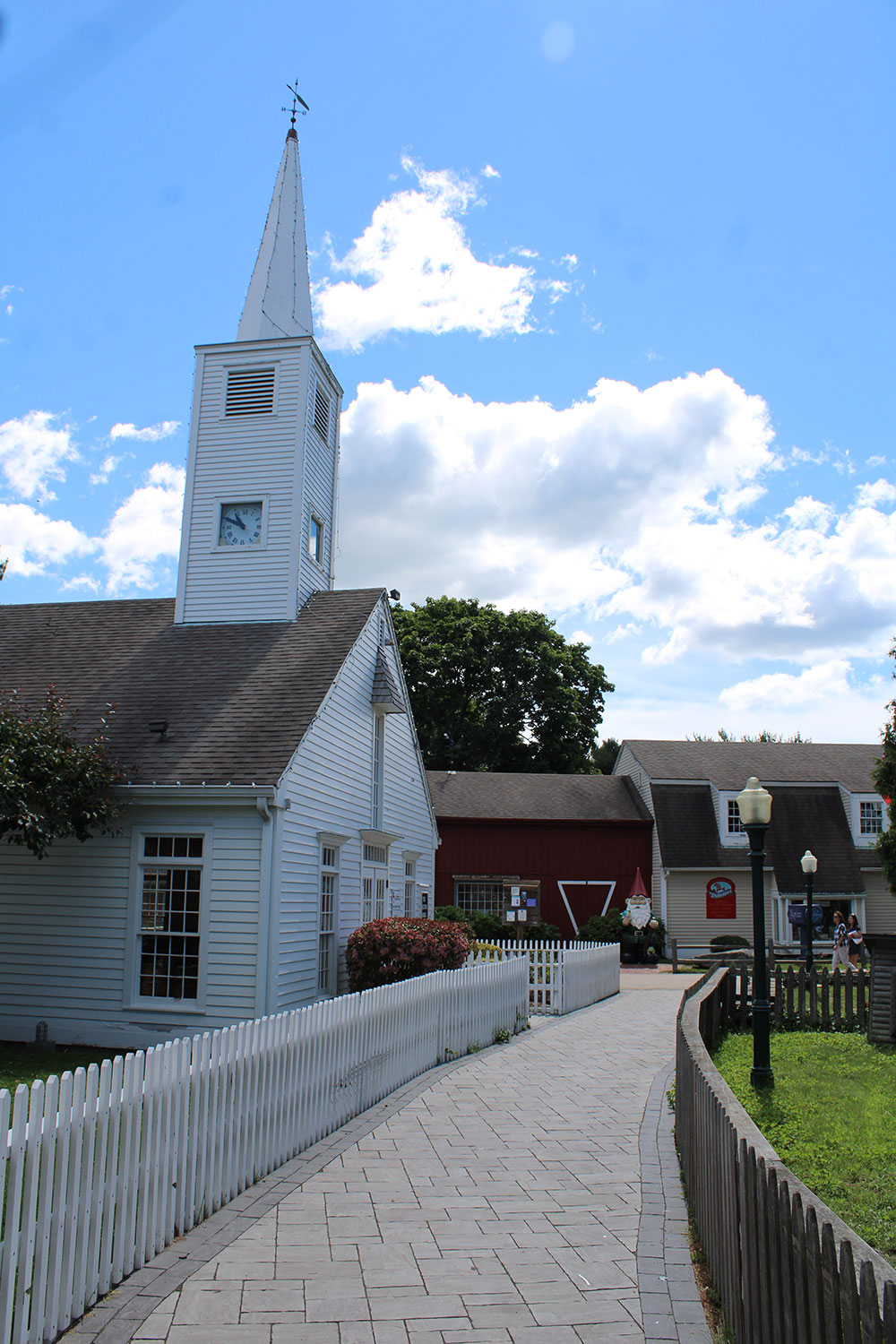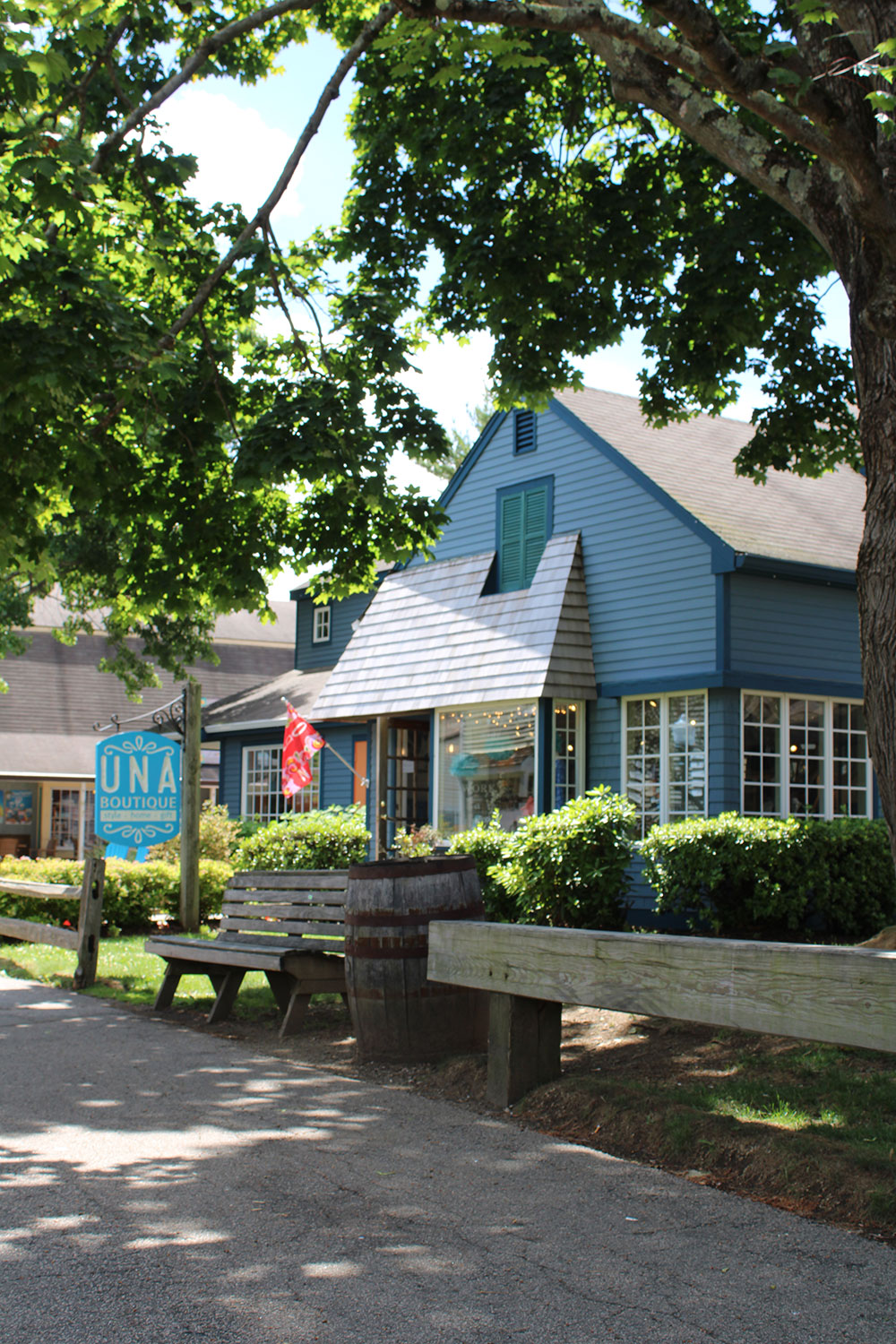 Not to be confused with Mystic Downtown is the Olde Mystick Village. This is where the original village once stood. This area is now an outdoor shopping center that's designed to look from the 20th century. We found it to be absolutely adorable. There are several places we liked inside, like an Alice in Wonderland-inspired tea house; a magic-themed shop; a general store with caramelised nuts (one of my absolute favourites); a Christmas store; and more! It's worth having a stop in to see what they have. Of course, parking and walking around is completely free. There's also a cinema in the Village if you feel like seeing a movie. Since names are a bit confusing in this area, you can get here by putting the Mystic Aquarium into your GPS.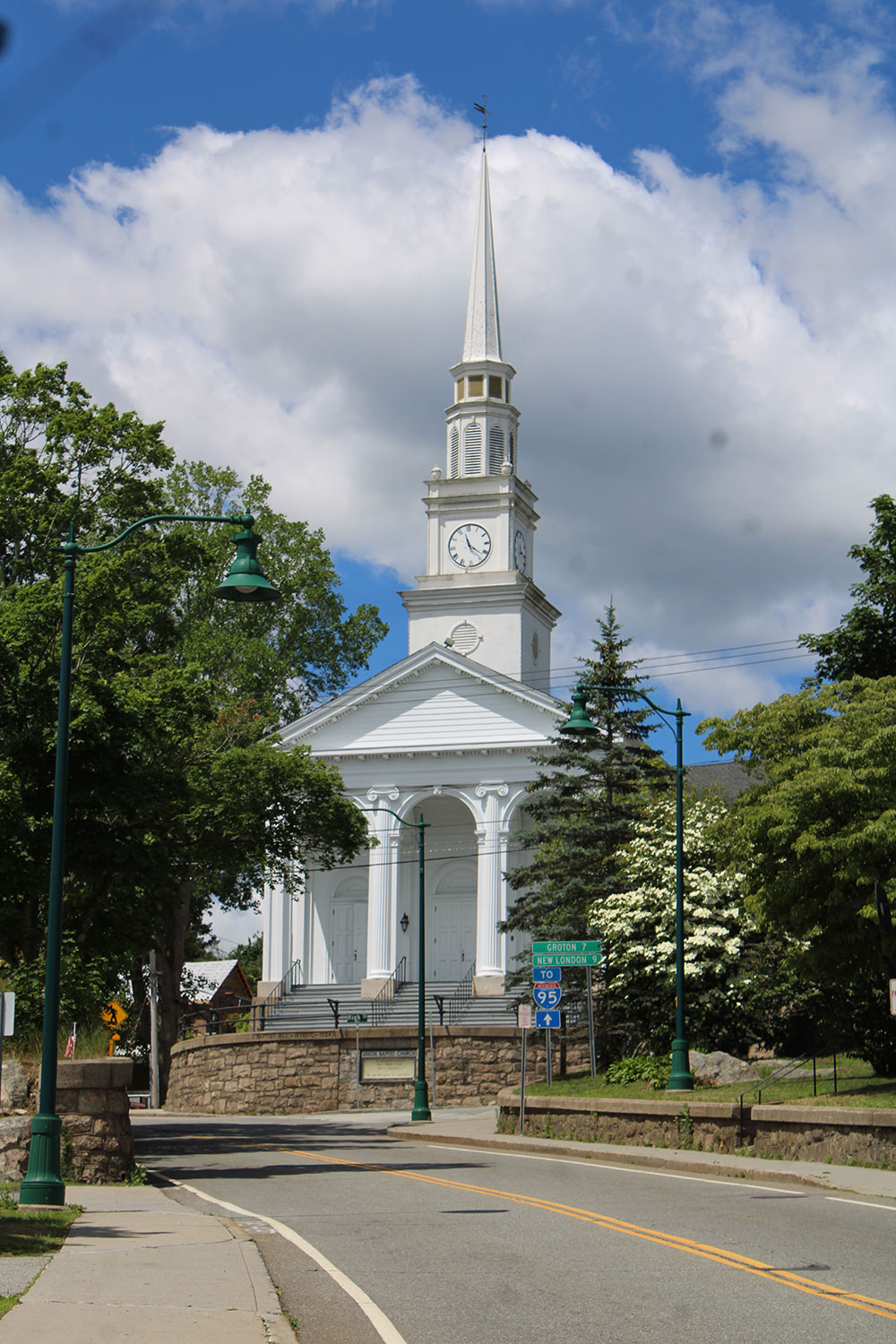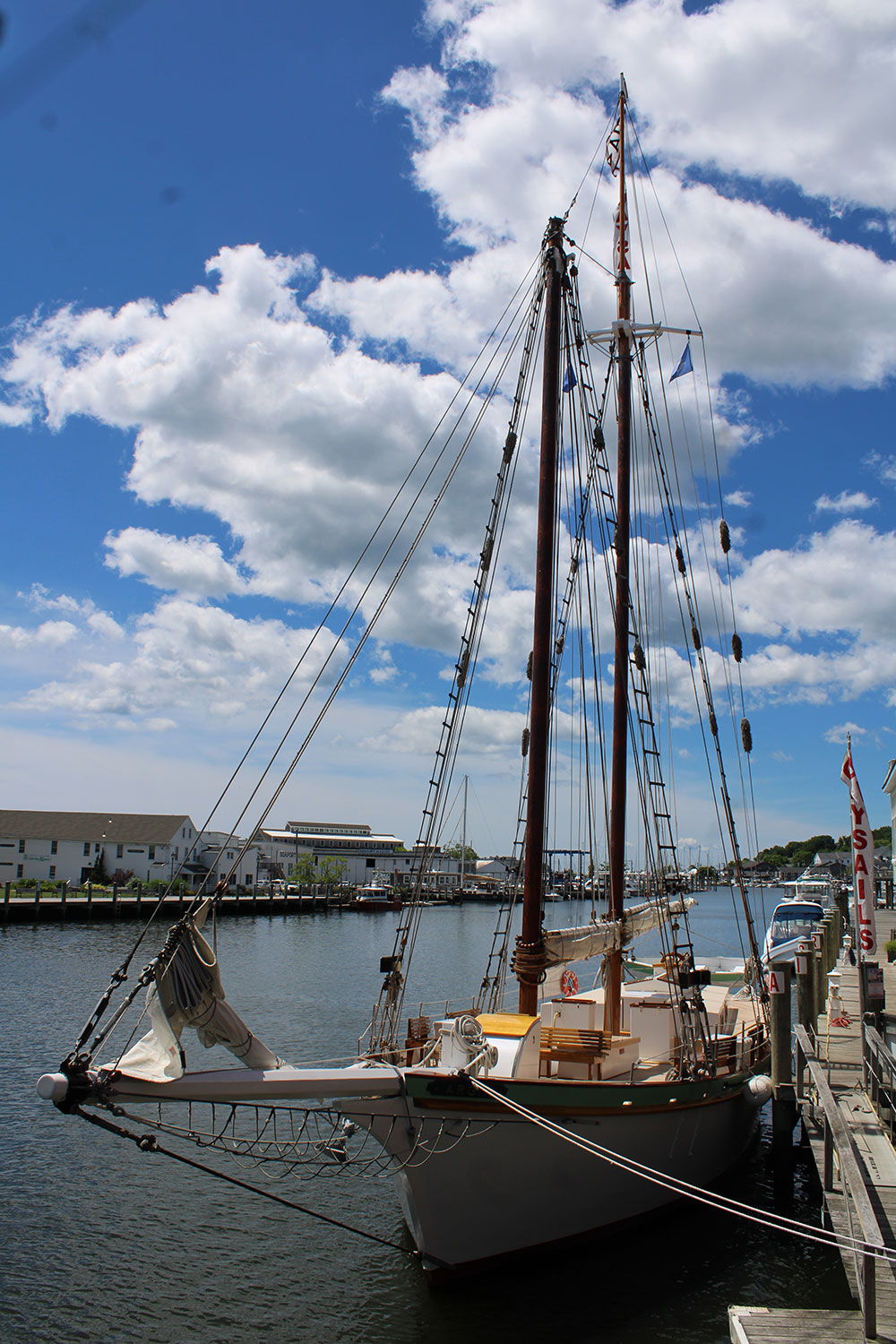 Note that Downtown Mystic and the Olde Mystick Village are a short drive from one another (about 2 miles). The Mystic Seaport Museum is almost halfway between. Not only are both aforementioned places absolutely adorable but the drive around the Mystic area is absolutely stunning. We went in summer when the trees were all nice and green and the sun shone over all the beautiful stone buildings. Just enjoying the atmosphere was one of our favourite things to do in Mystic, CT.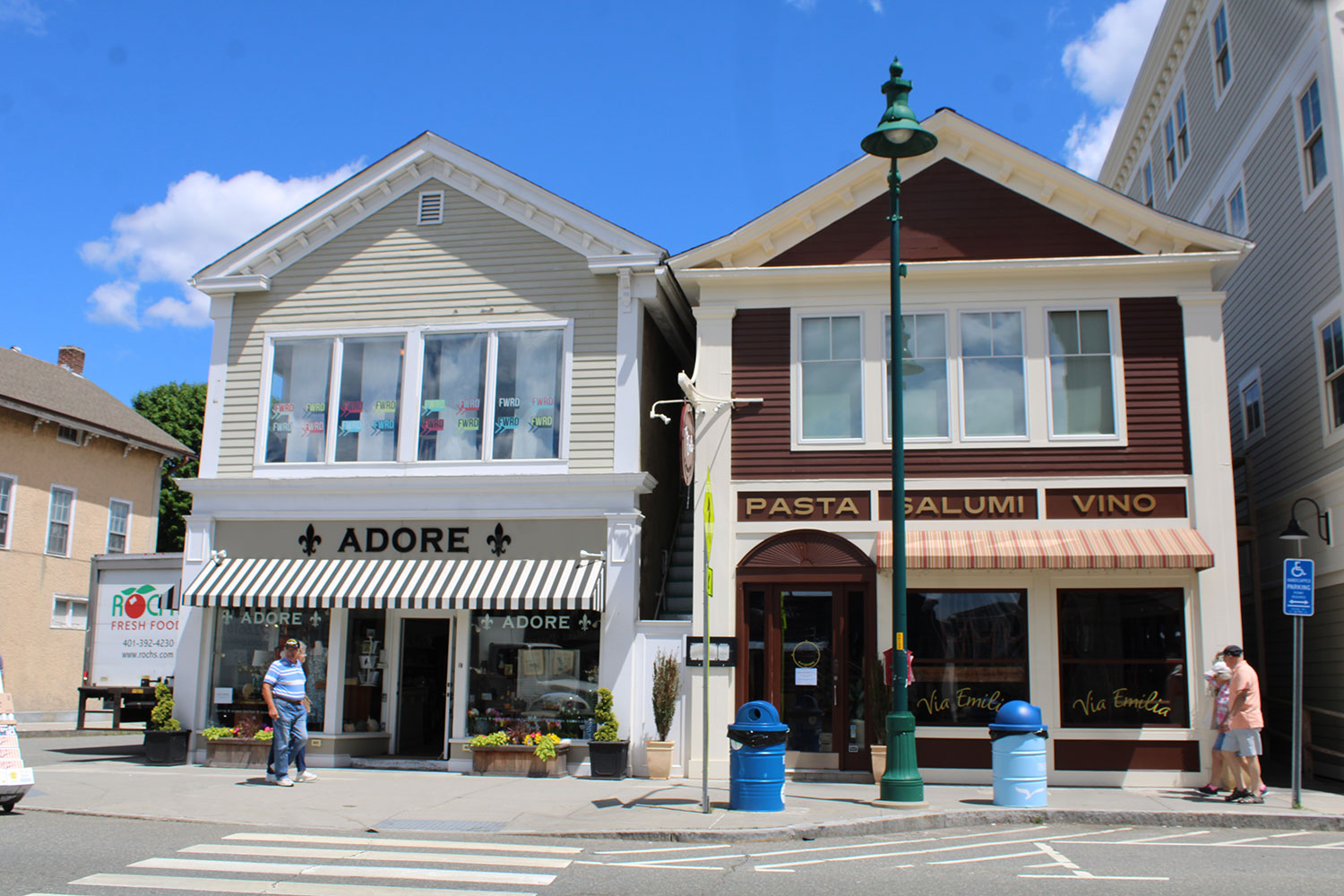 We spent one full day and night exploring Mystic and it certainly was enough to see this small but cute town. We felt it was one of our favourite stops and small towns in New England and definitely couldn't recommend a New England road trip without putting Mystic on your list, even for only a few hours. It's a charming place that definitely deserves your time.
Have you ever been to Mystic before? What did you think?
Please note that this post may contain affiliate links. These are at no additional cost to you but I receive a commission if you make a purchase through the link, and the commission helps me run my blog. Thanks for your support!
Tags:
connecticut
,
mystic
,
north america
,
united states
Sharing is Caring
Want to support me?
Buy me a Coffee