London's Harry Potter Studio Tour
Originally published on Saturday, July 2, 2022
I love Harry Potter. I've been a huge fan since childhood, have seen all the movies in theatres (which at this stage is admitting how old I am), and a nice collection of Harry Potter plushies. I even once hosted a Harry Potter-themed Christmas.
But you don't need me to tell you how much Harry Potter means to millions of people around the globe. I don't need to convince you to visit London's Harry Potter Studio Tour. You're already planning a trip there and screaming "take my money!" to see props, costumes, and behind-the-scenes looks at eight movies that helped define our generation.
You're here to gauge what you can expect at London's Studio Tour. So, without further adieu, here's what you should know ahead of time.
Getting There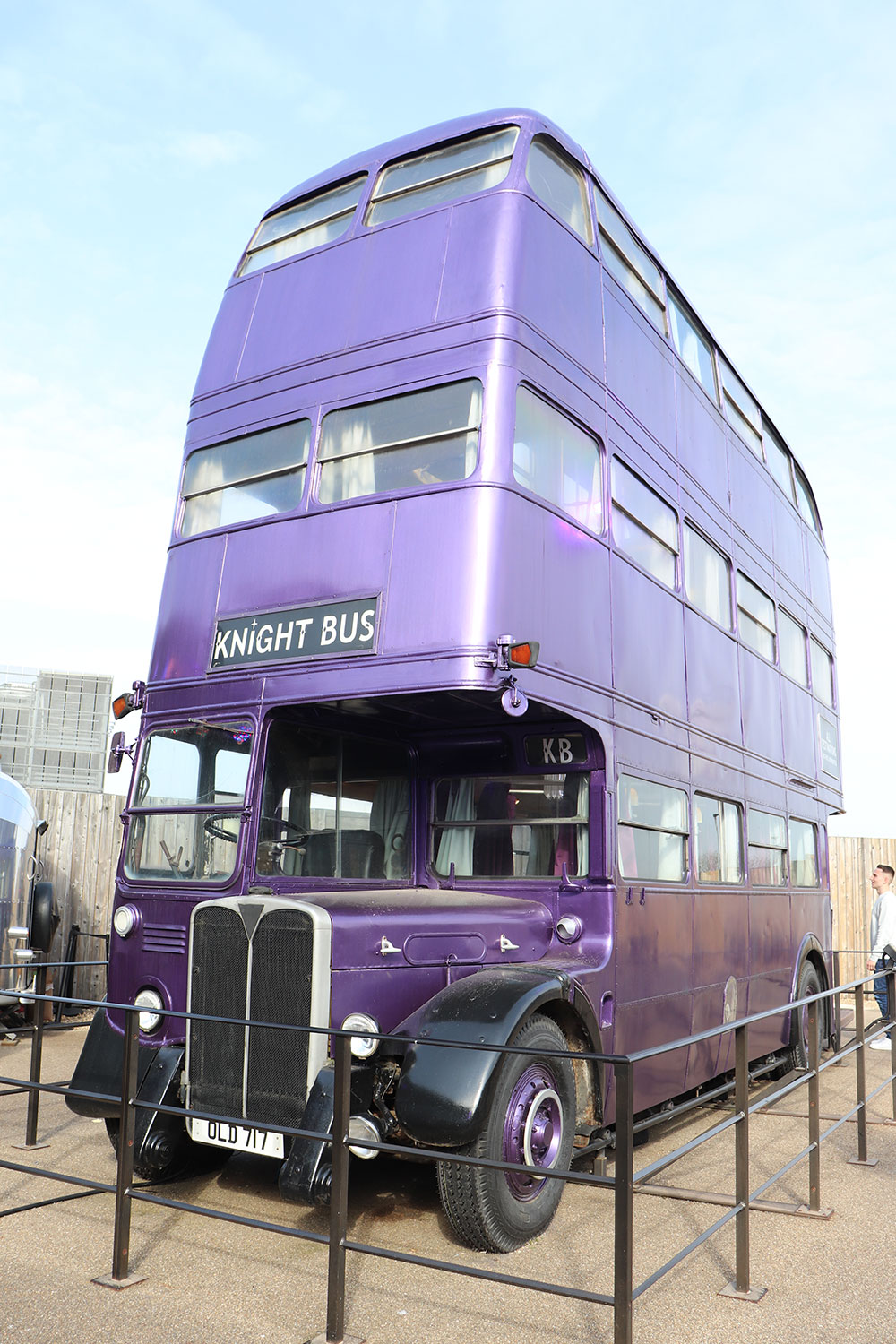 Before you go, make sure you purchase your tickets well in advance. Tickets are timed entry and can sell out months before, so this is definitely an activity you need to schedule.
Though the Harry Potter Studio Tour is located in "London," it's actually quite outside the city. Plan to spend a full day at the studio. The Studio Tour website has a breakdown of how to get there. One option is to drive, and that's probably the easiest. If not, you can also go from Euston Station to Watford Junction. I took the London Overground from another station to Watford Junction and it took almost 2 hours (!!!). On the way back, I went to Euston Station and it was a clean 20 minutes. So if you're not familiar with London transit, definitely depart from Euston Station.
When you get to Watford Junction, there is a bus there that departs "at least every 30 minutes." Since there was no fixed schedule and I was running late, I opted to take one of the many taxis that are outside the station. This cost about £10.
The Studio Tour
Once you've gotten to the studio tour, there's an introduction that starts at your assigned time. After that, you're let into the Great Hall and from there can wander the studio tour. The tour has an incredible collection of props and costumes on display, and there are some parts where the staff will show you how certain effects were created for the movies.
You'll also get a free "passport" which you can stamp at multiple areas and keep as a souvenir. It comes with some trivia. You'll also be told that there are Cornish pixies and snitches to be seen around the tour.
Here's a glimpse at some of the other magical things you can see:
(Just a note that this post is not all inclusive!)
The Harry Potter Sets
The sets were some of the coolest parts for me. Did you know I actually wanted to be a set designer when I was in college? Anyway, there are several full sets available for you to look at and it's really cool to see inside Hogwarts, if you will.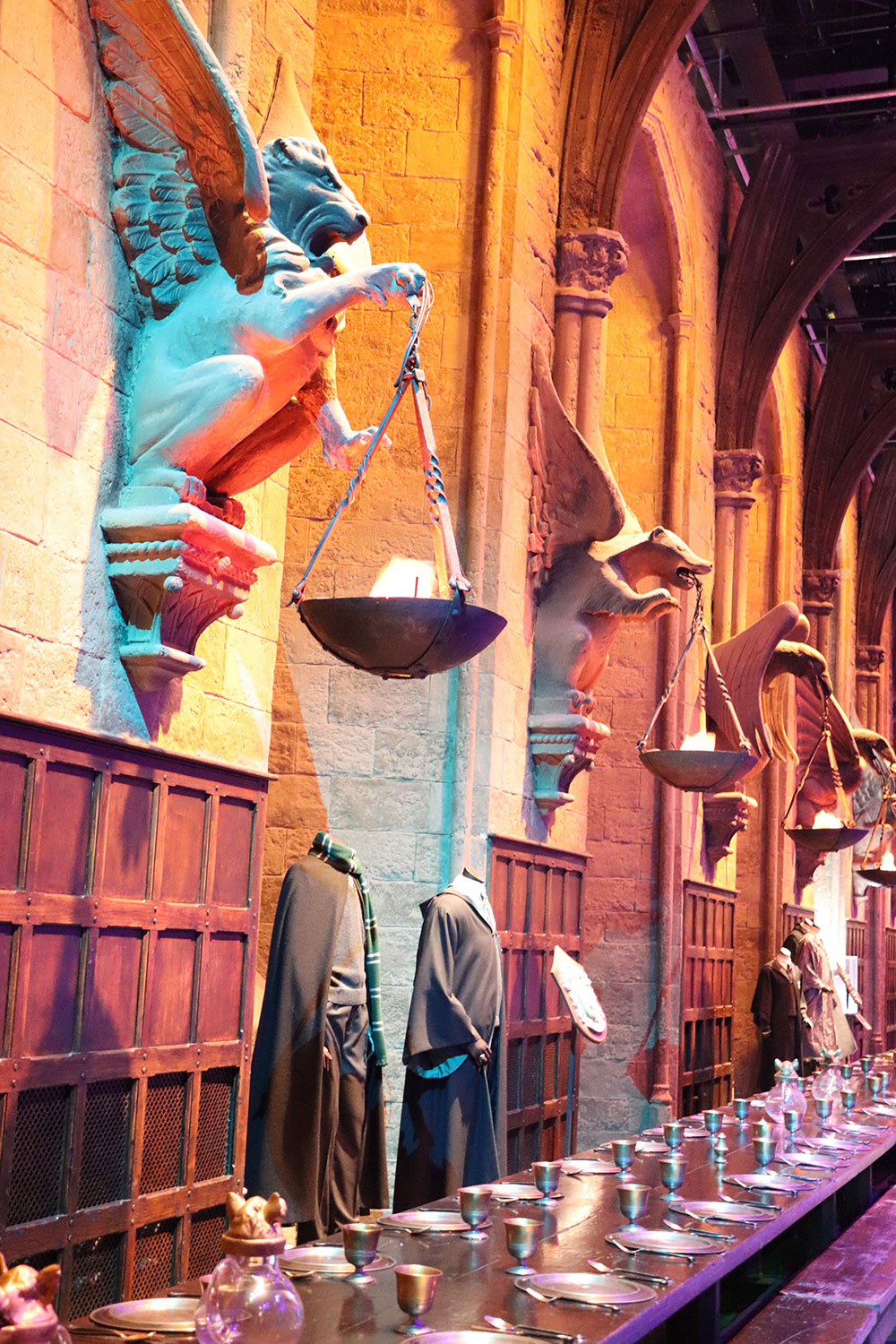 The Great Hall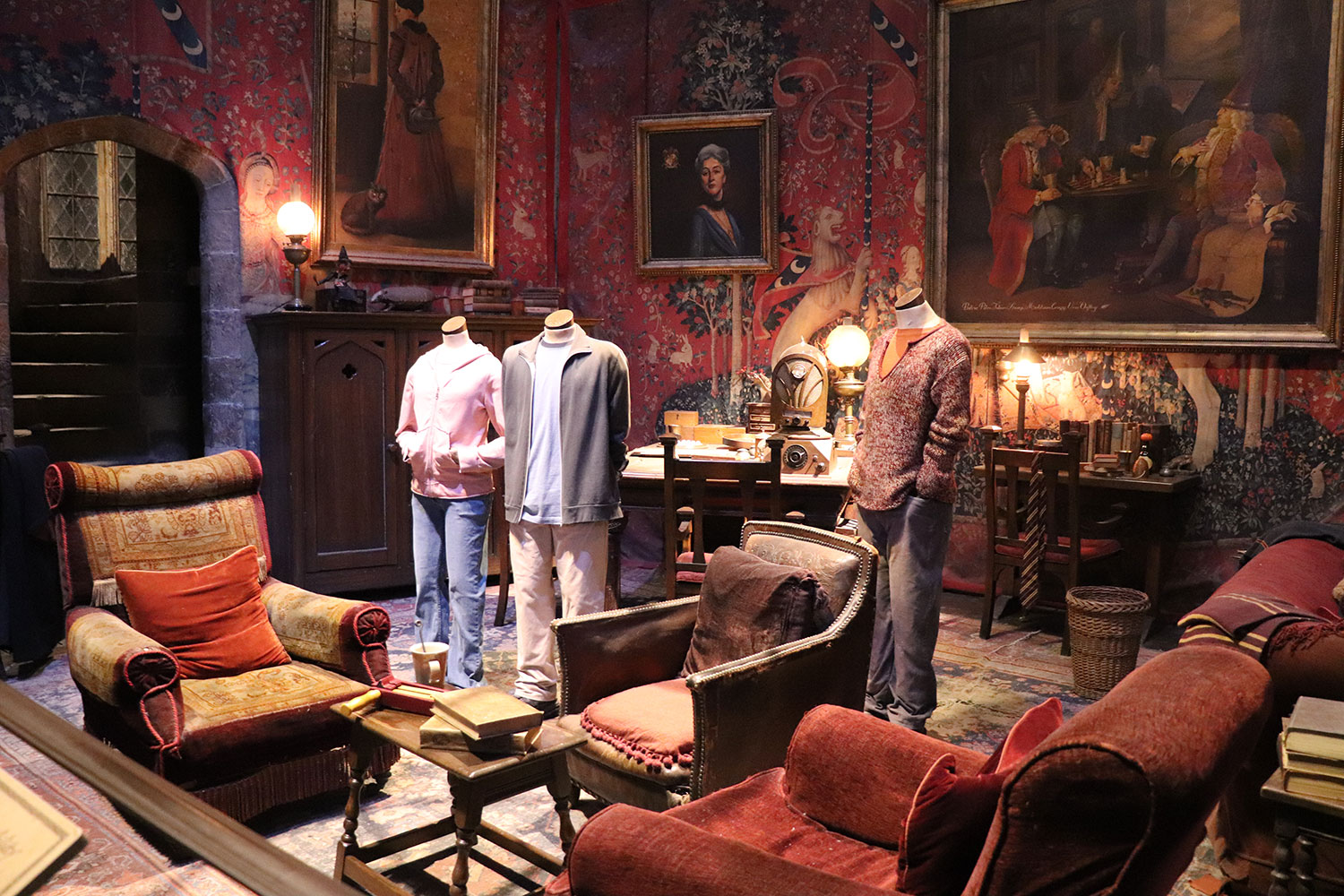 The Gryffindor Common Room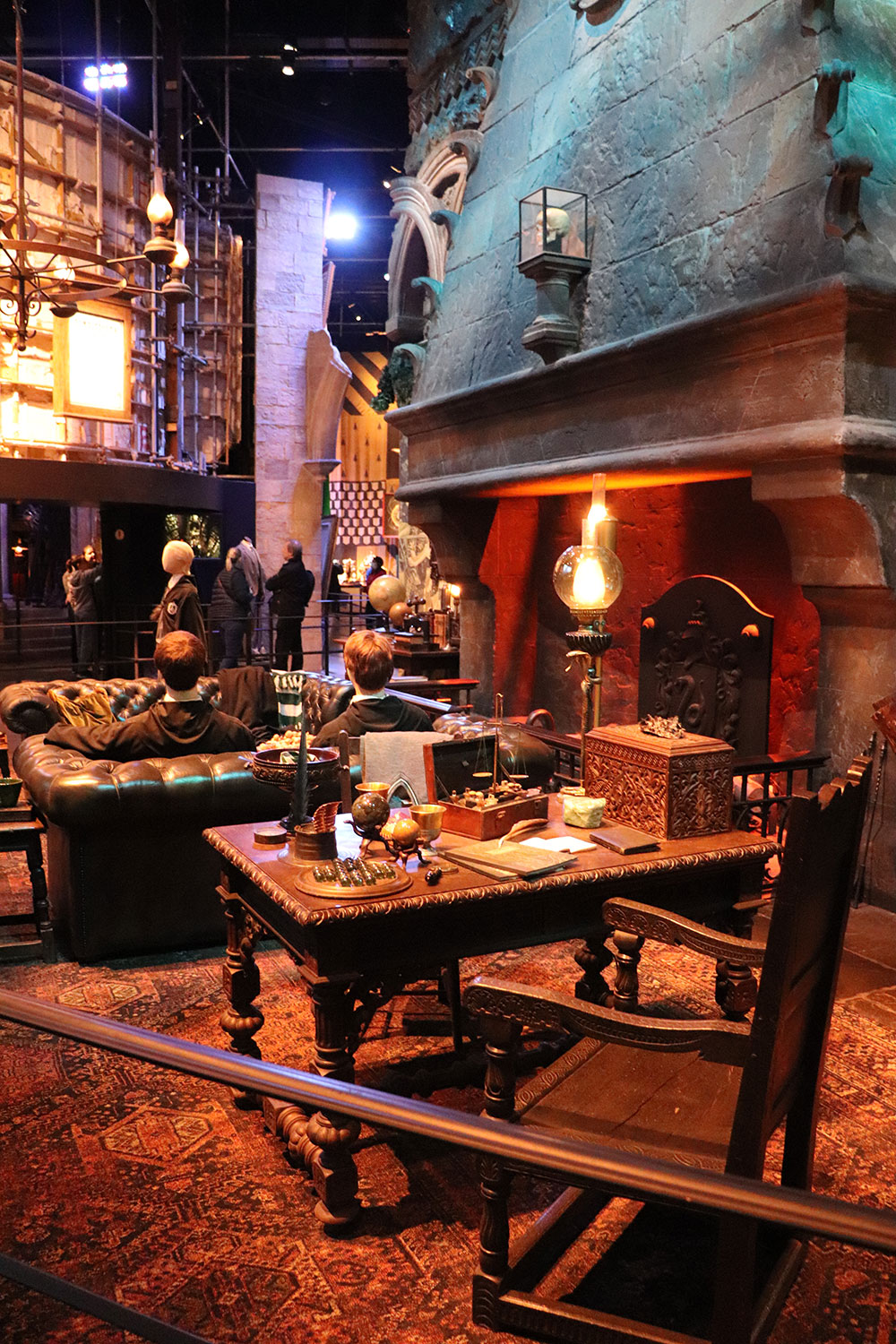 The Slytherin Common Room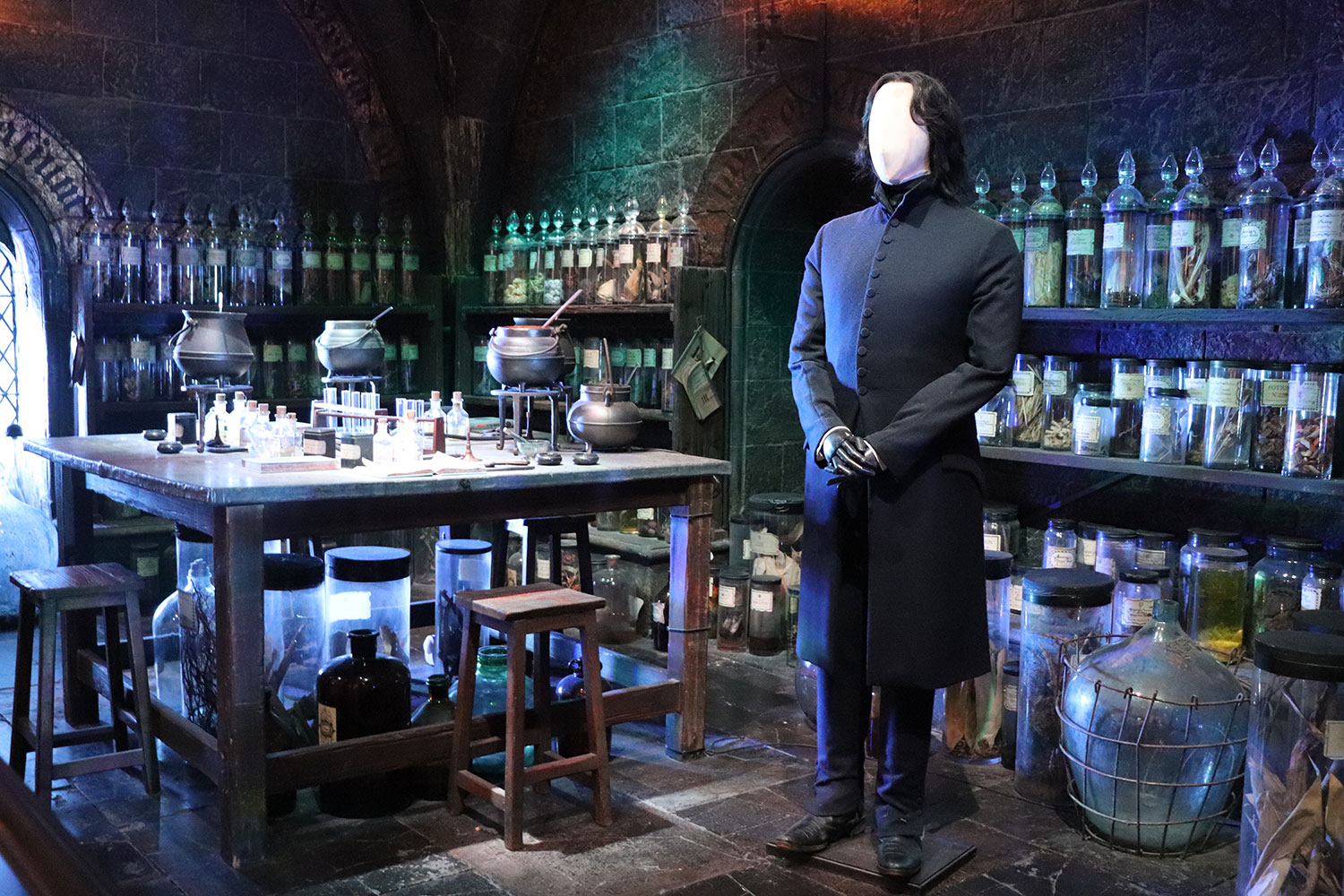 Potions Classroom (years 3+)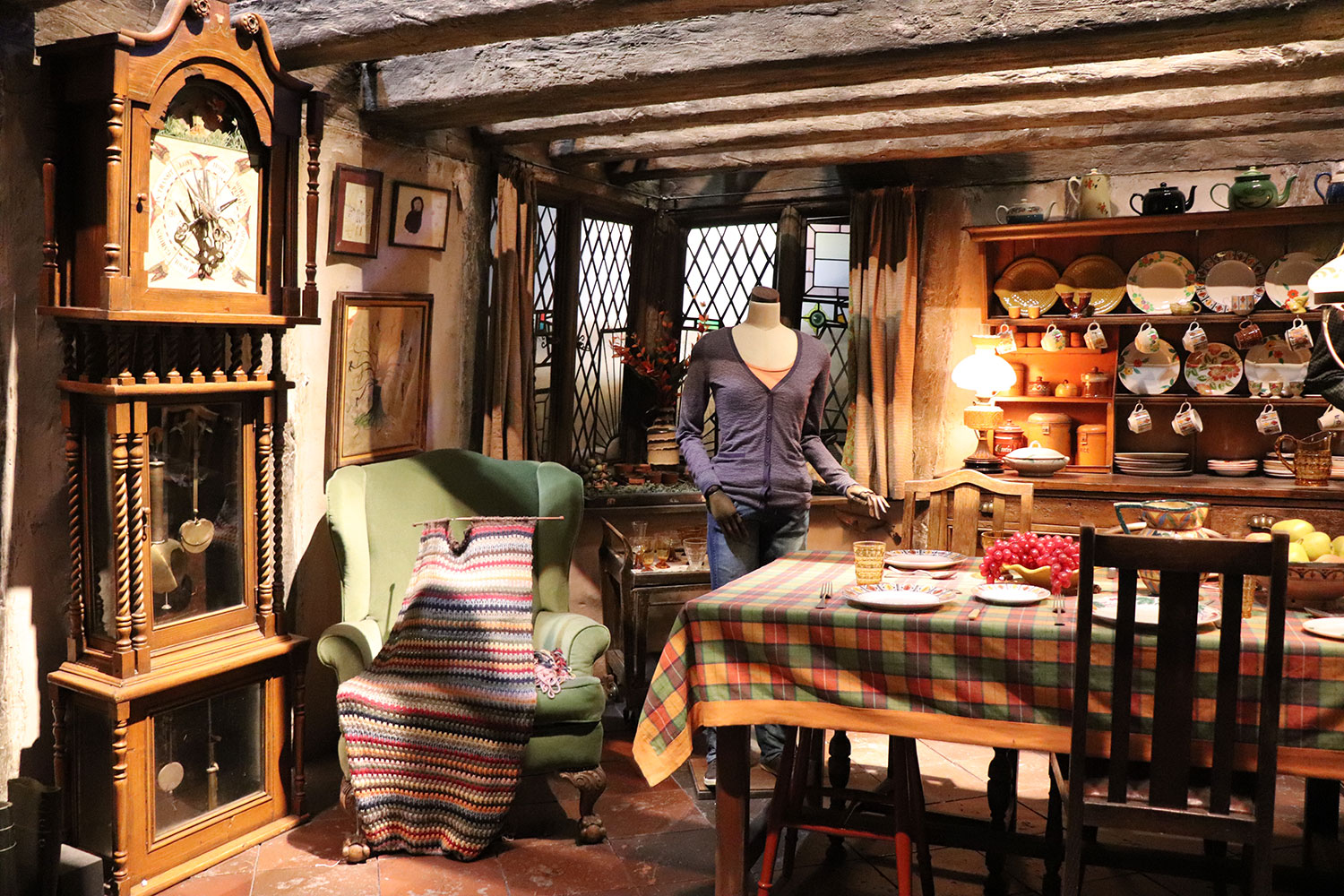 The Burrow
Something I didn't know until shortly before the tour was that many of the effects in the Harry Potter movies were actually not computer-generated but done on set. You'll get to see some examples of how that was done when you visit The Burrow, but I thought it was even cooler that the movie staff decided to do things on their own and create actual magical contraptions. It's a lot cooler than having an entirely computer-generated movie.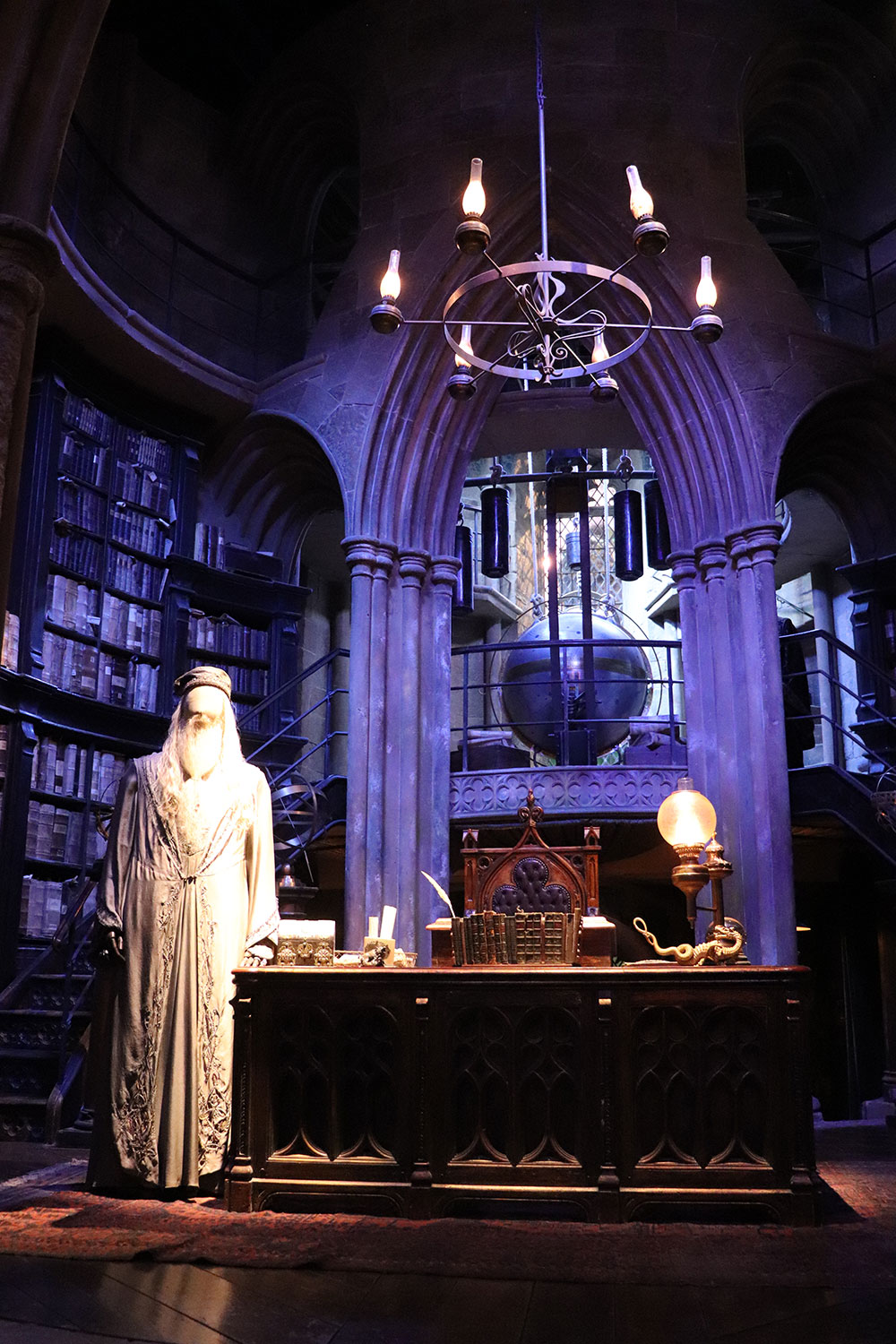 Dumbledore's Office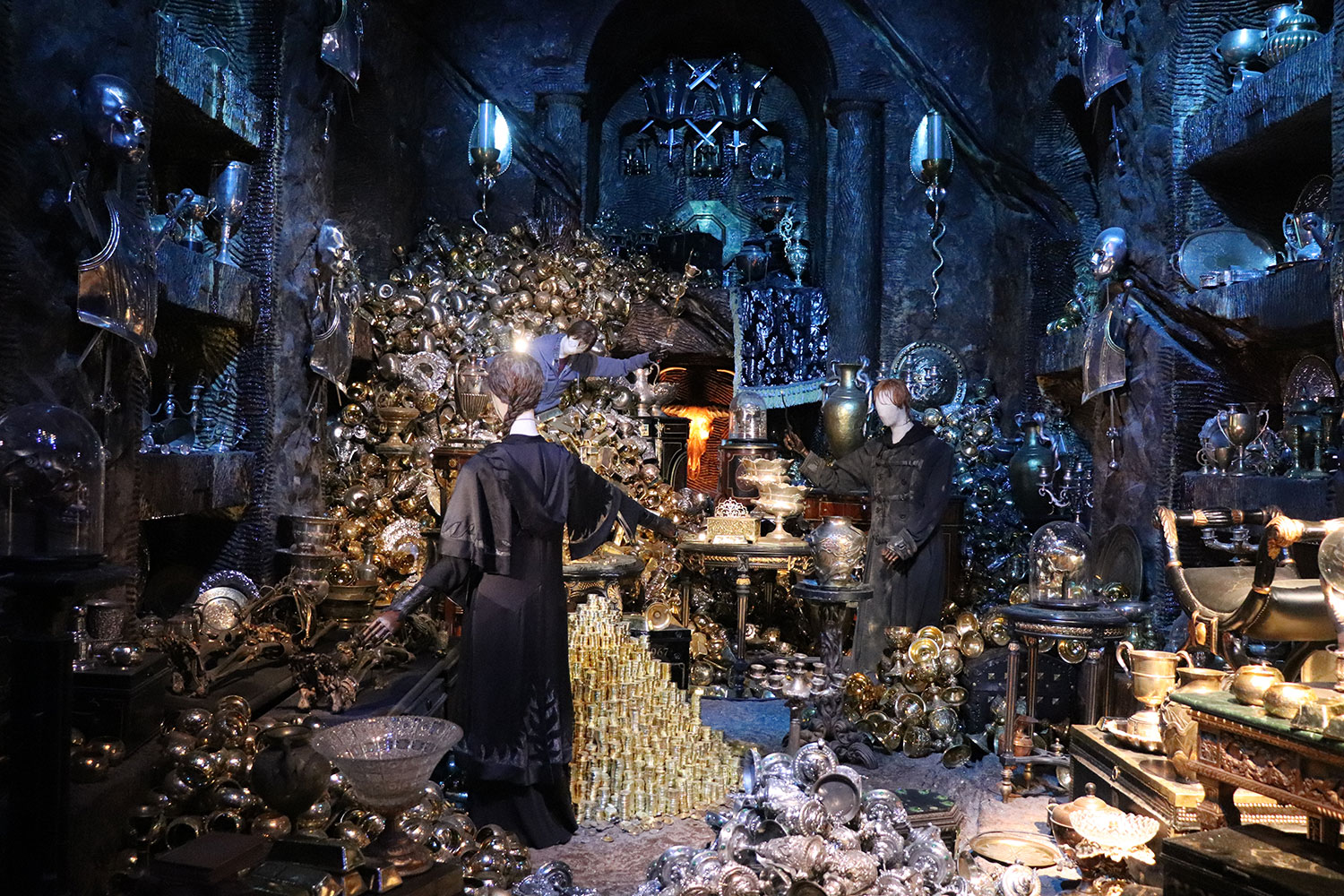 Bellatrix Lestrange's Vault
Yes, they actually created hundreds of "golden" pieces for the Gringott's vault scene. Isn't the amount of work put into the movies absolutely incredible?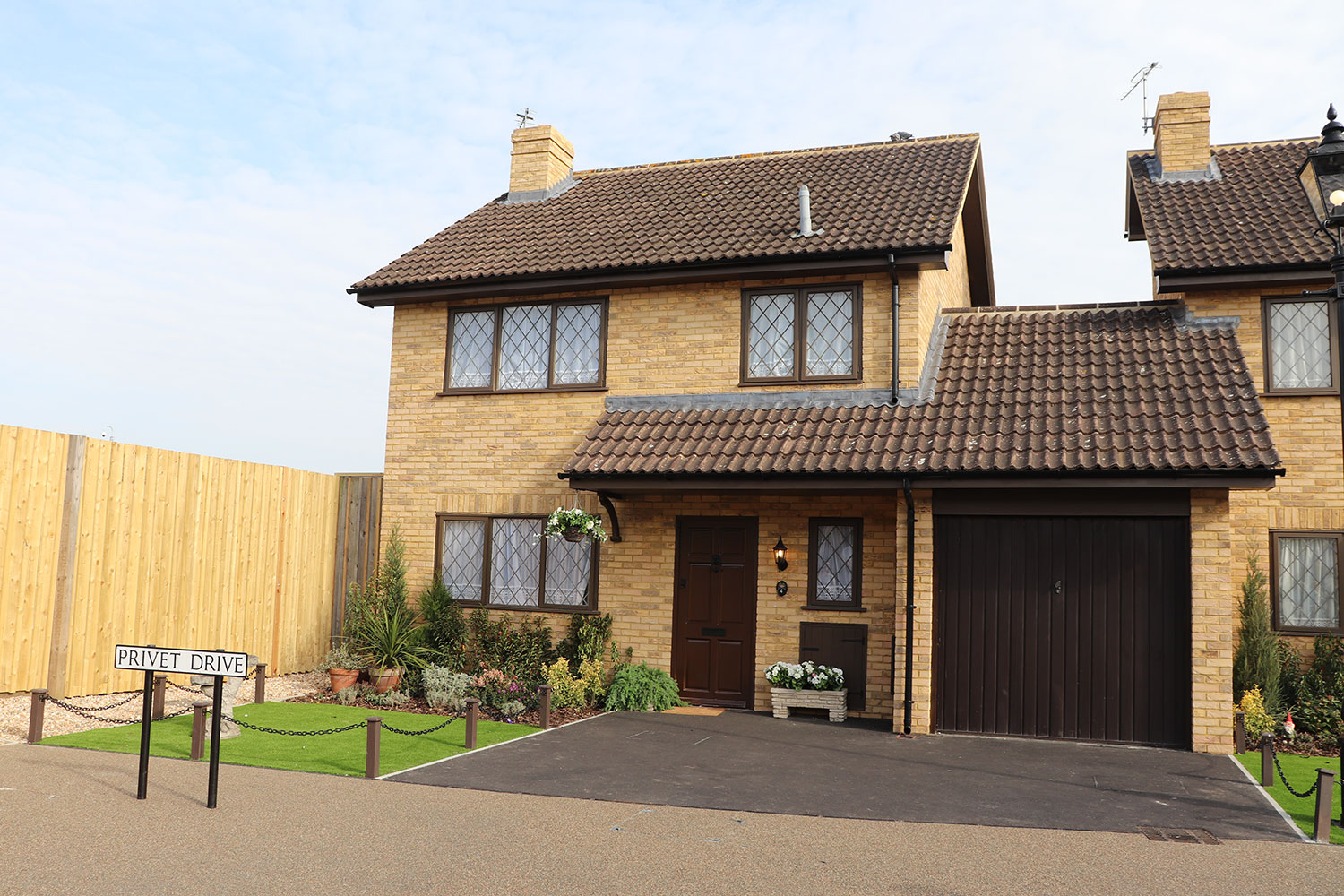 4 Privet Drive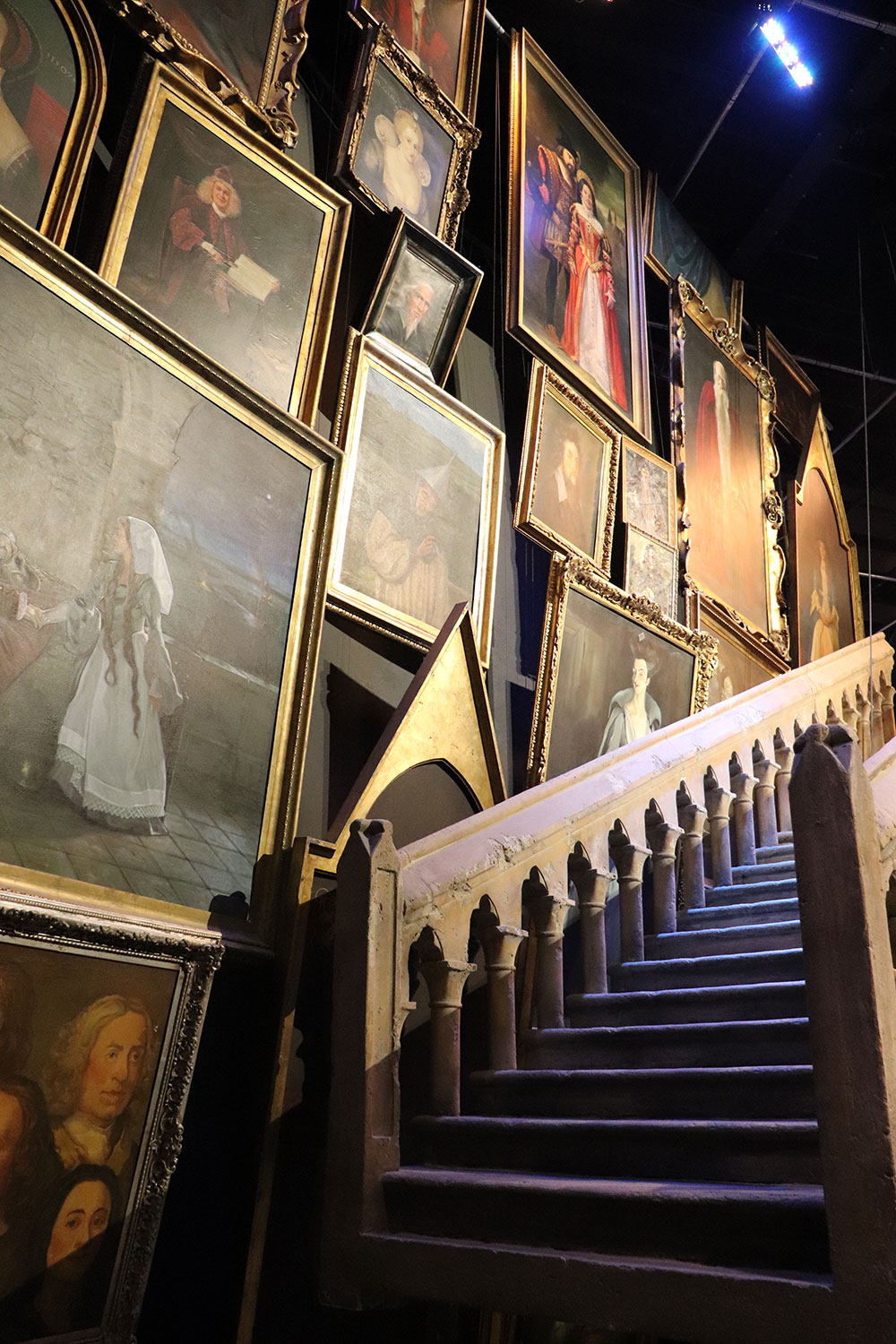 Corridor Paintings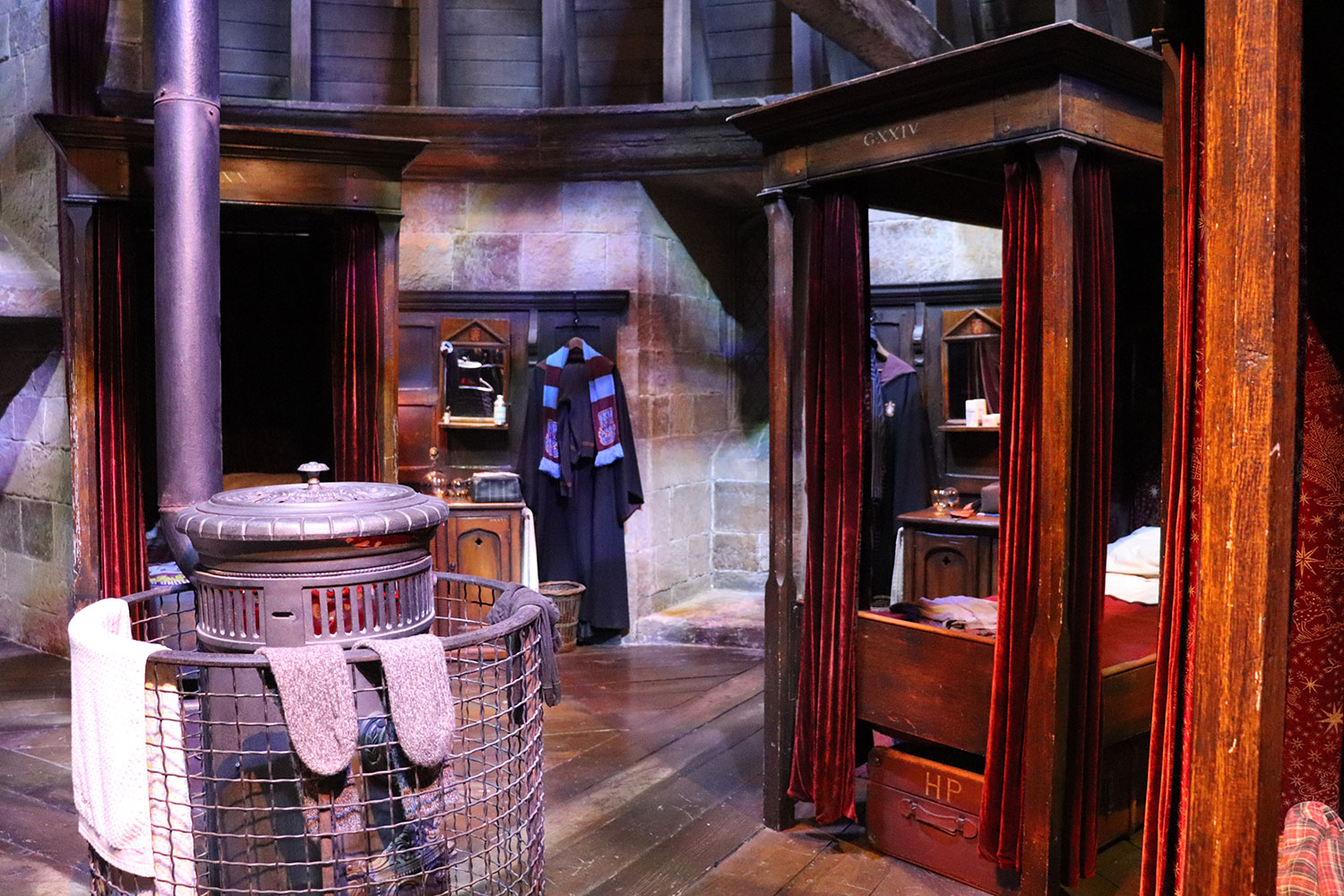 Gryffindor Boys' Dormitory
Seeing the Great Hall in person is such a weird experience. You realise you've had this idea of what the Great Hall looks like (in my case, for 20 years) and then actually seeing it is just so surreal.
Of course, you also get to visit the Diagon Alley set. This was also really cool! If you want a place to go into the shops, Universal Studios has a great recreation of the alley that's completely interactive.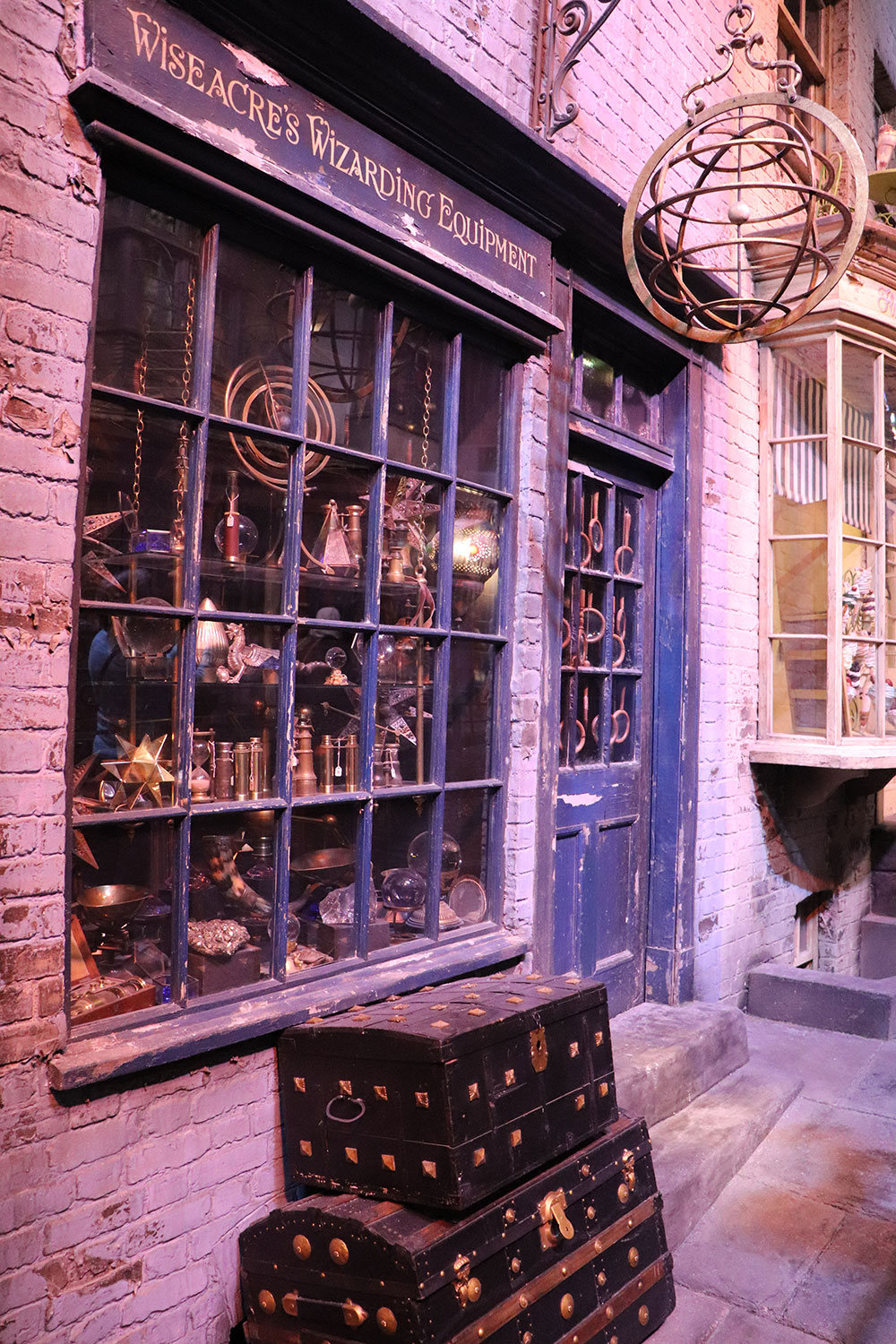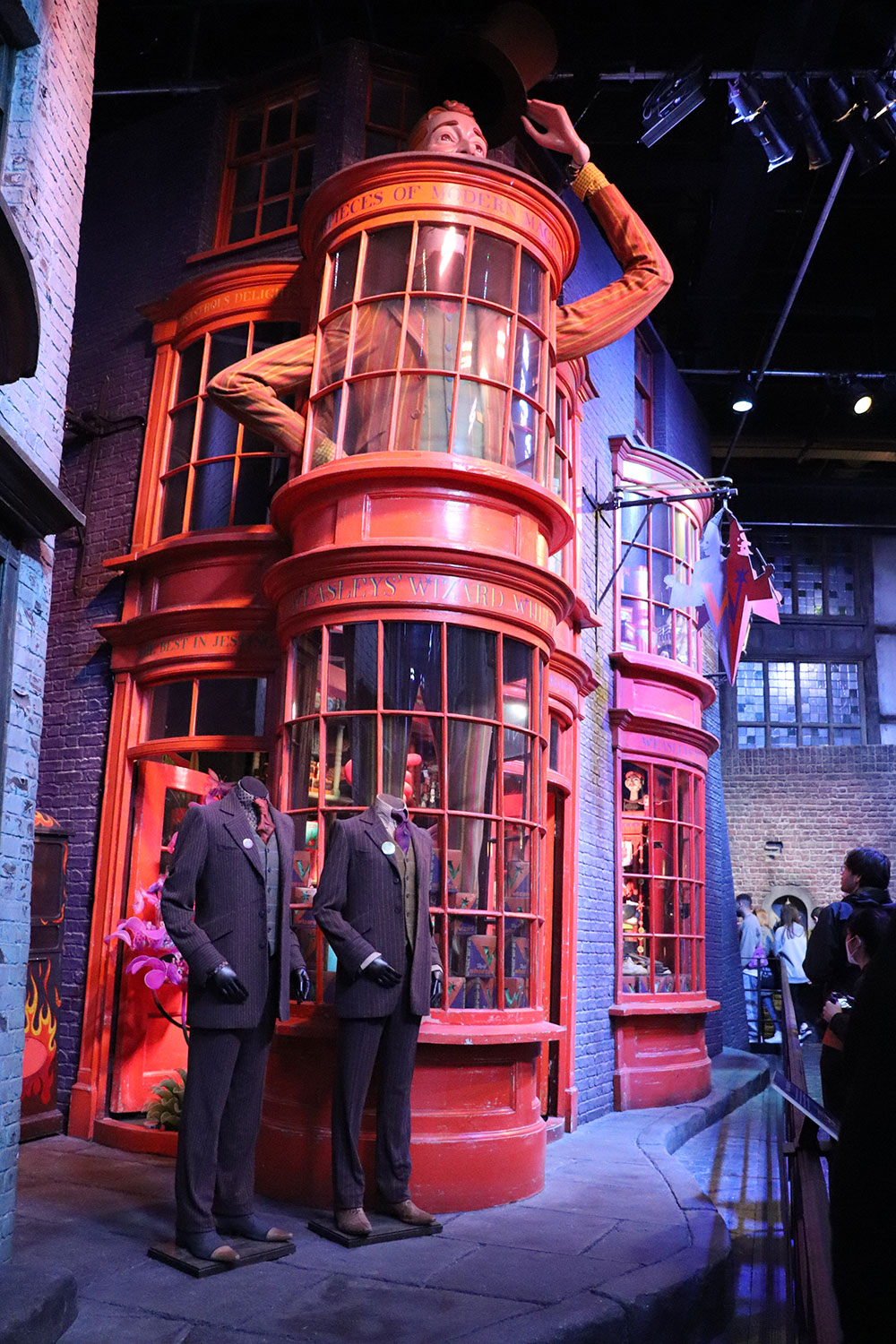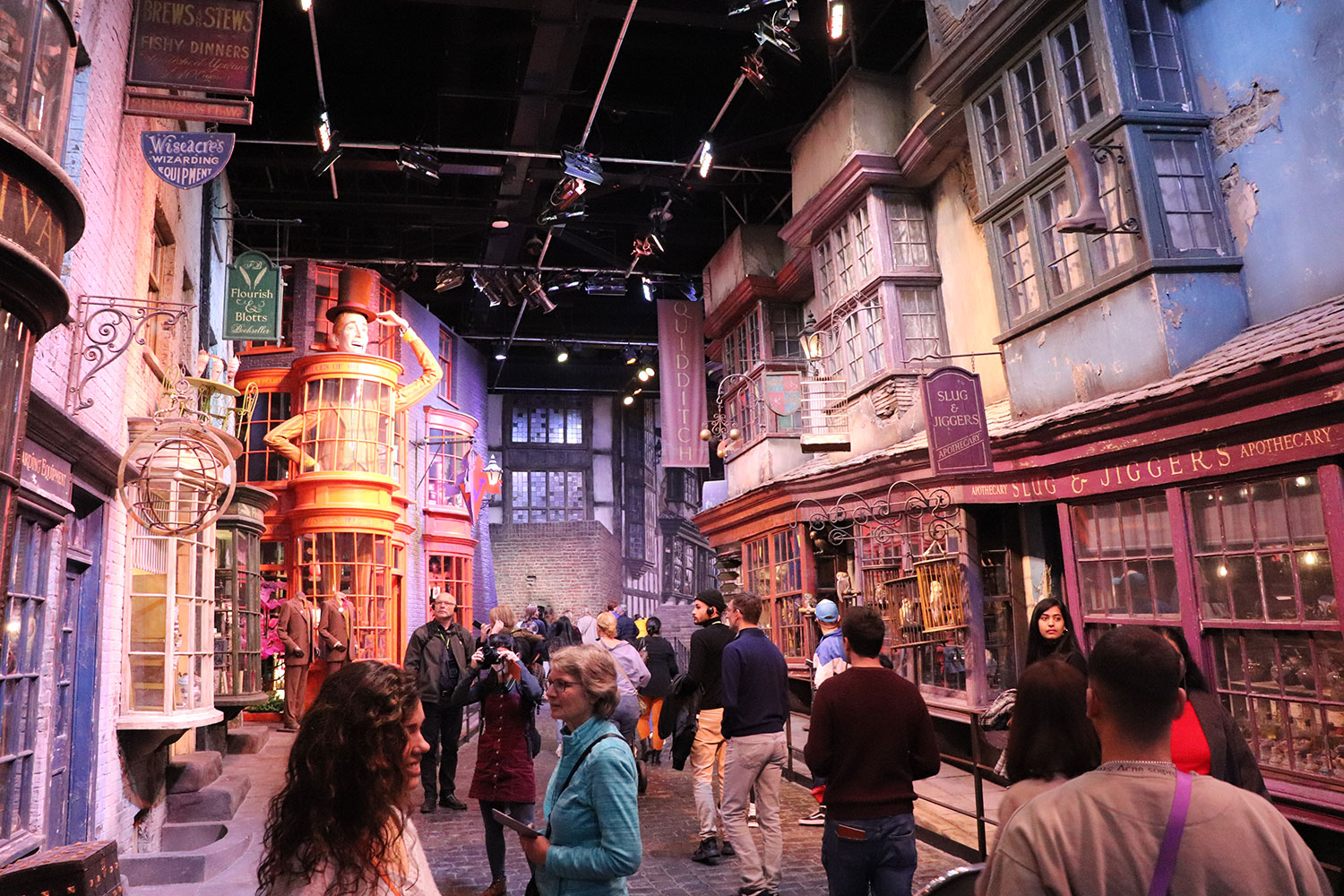 My favourite sets, in terms of style, have got to be the Common Rooms and the Burrow. What were your favourite sets in the Harry Potter movies?
The Harry Potter Costumes
I also love seeing costumes because you can see how big a person is and how they would've been next to you in real life. It was really cute seeing some of the earliest costumes for the young cast because they were so small when they started out. I have a book that says they were all about 4'11" in the first movie.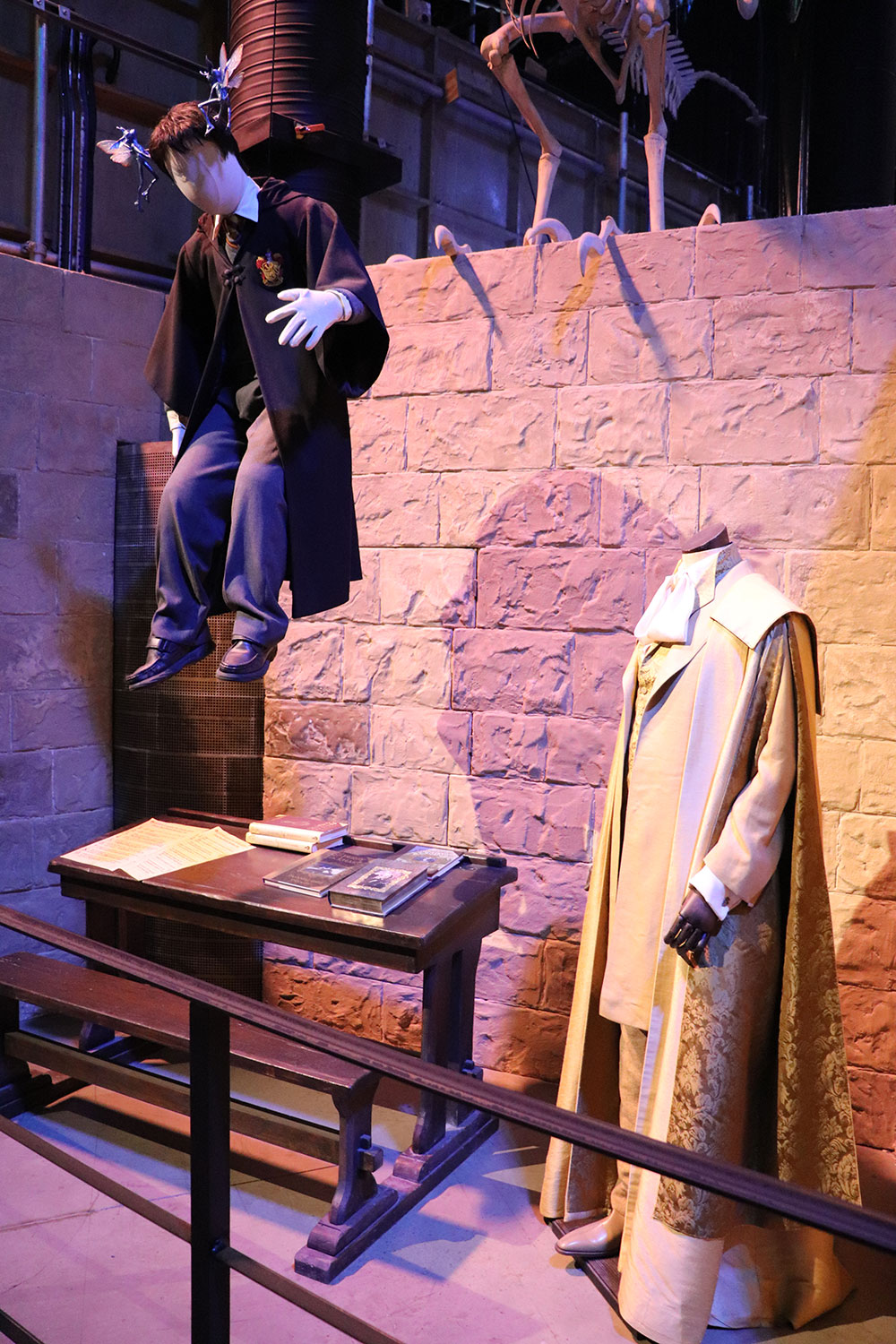 The Cornish Pixie Scene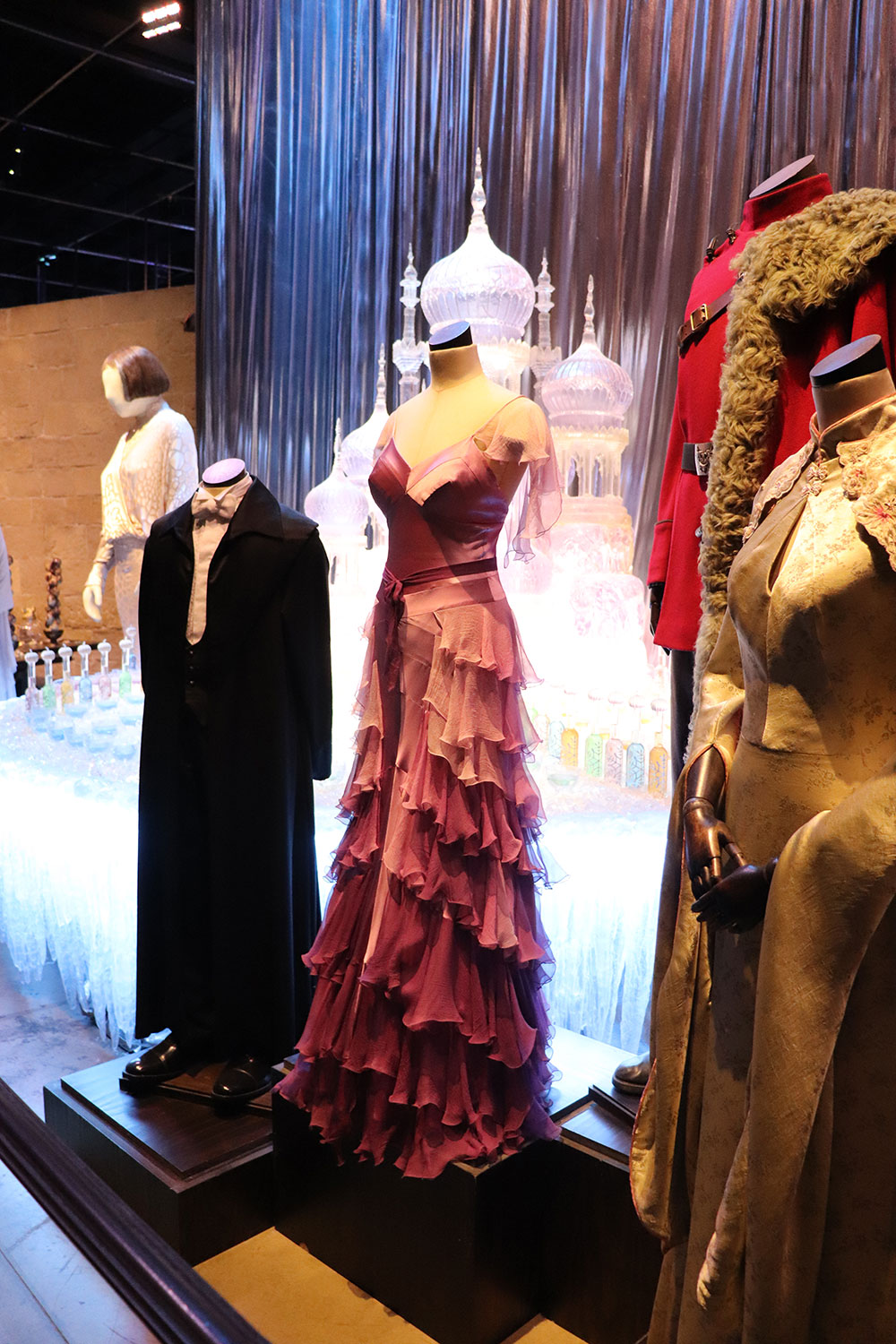 The Yule Ball Dress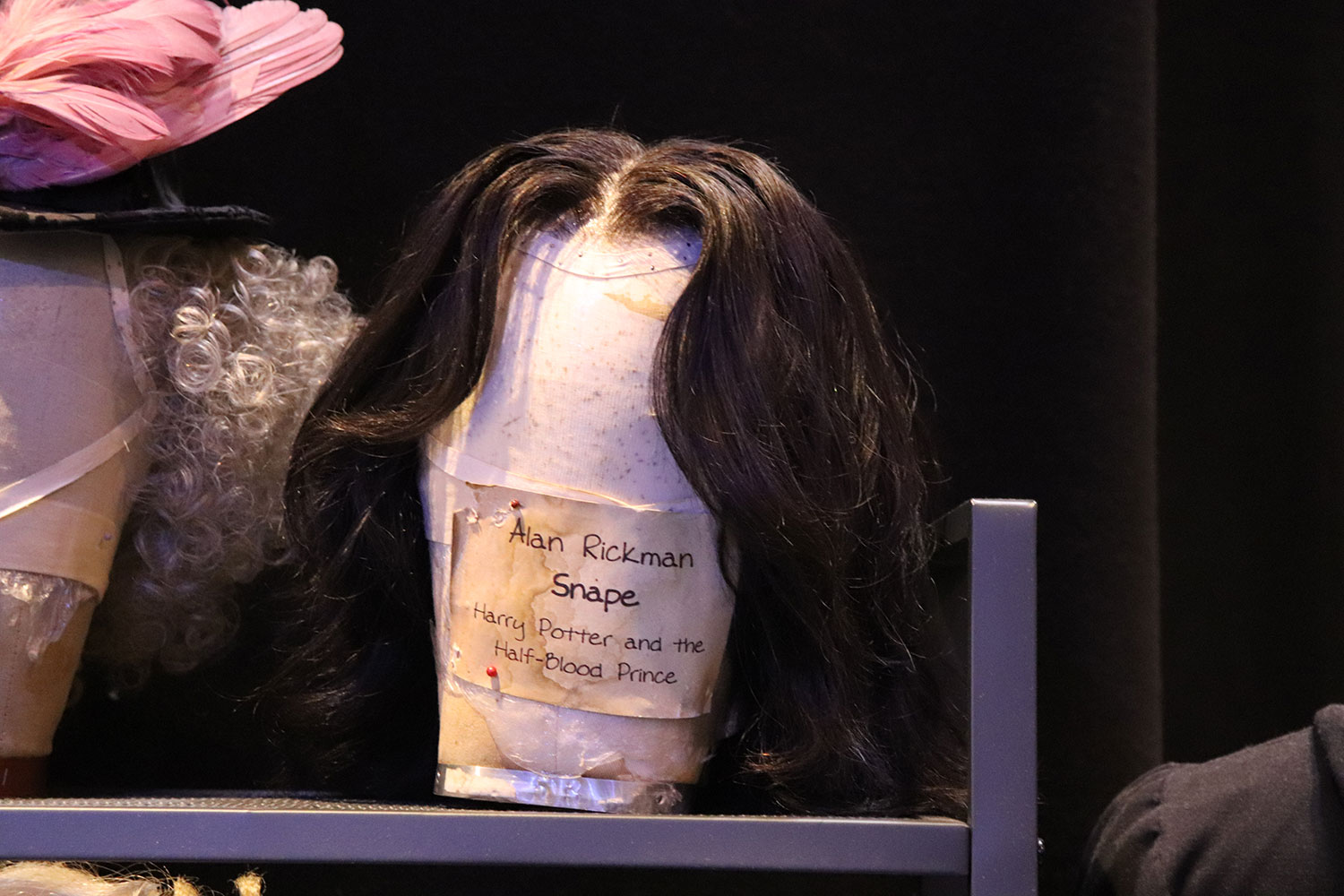 Snape's Wig
Snape's wig is one of my favourite secondary characters in the movies.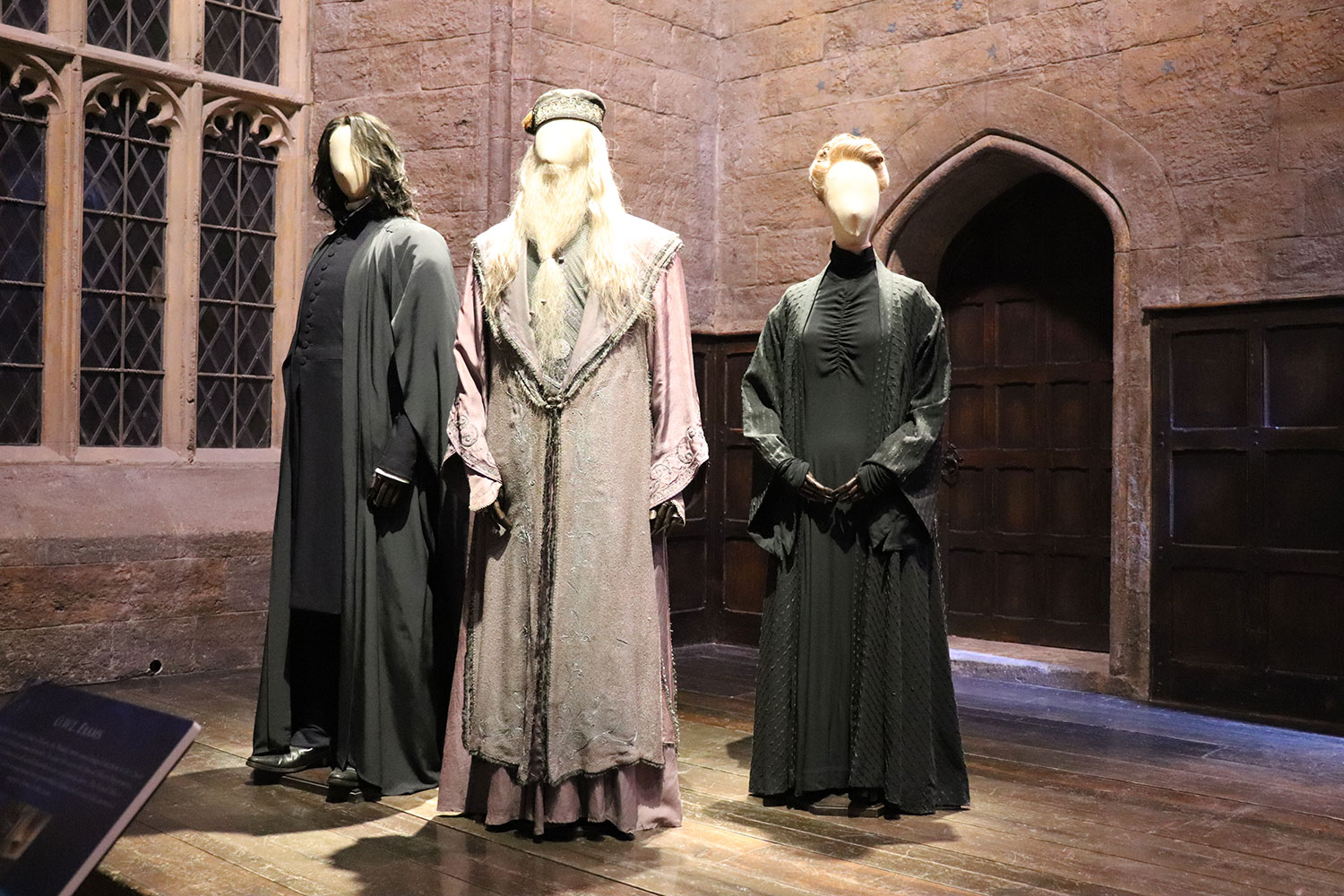 Costumes for Professors Snape, Dumbledore, and McGonagall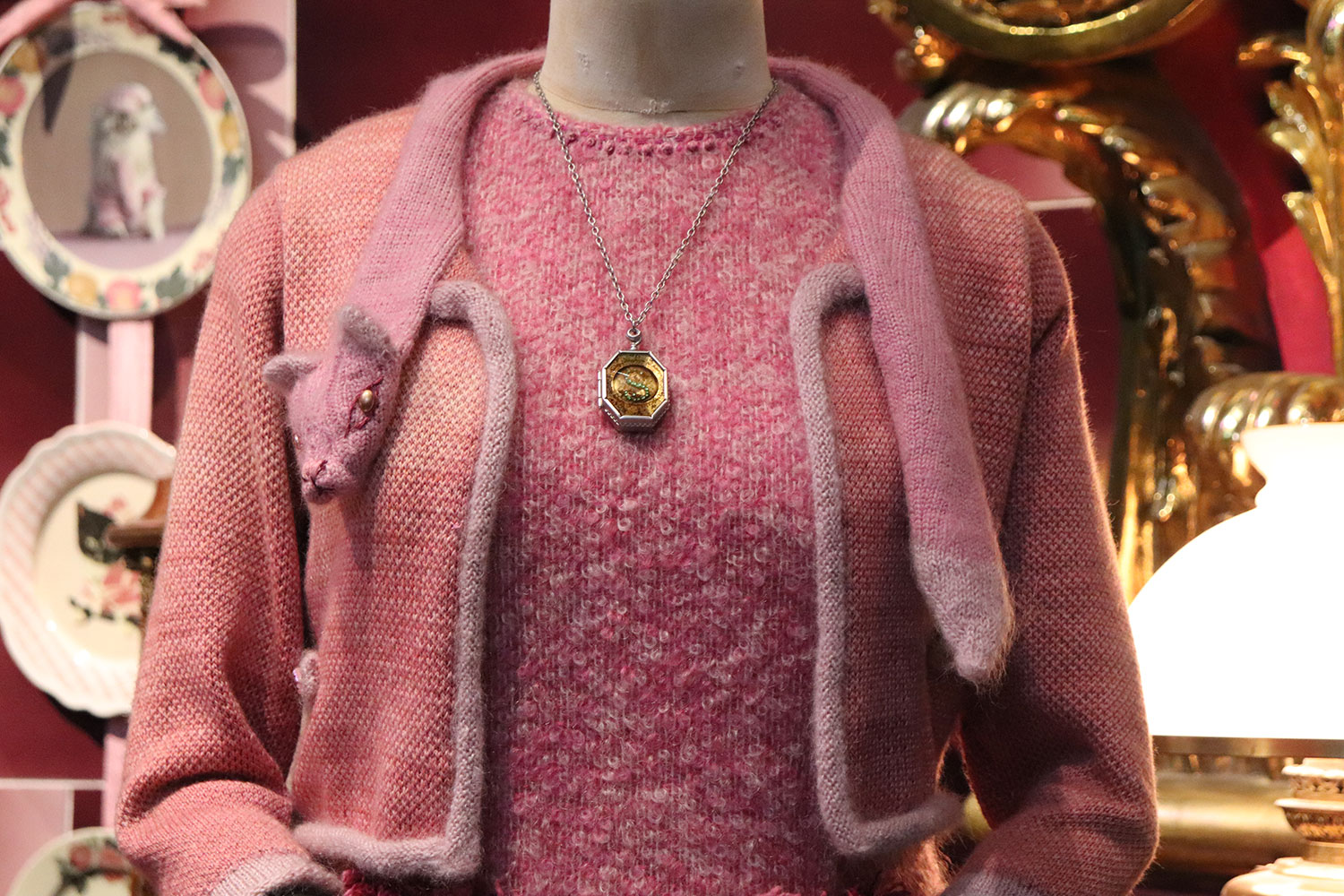 Umbridge's Costume Detail with Slytherin Locket Horcrux
I hate Umbridge but I need this cardigan.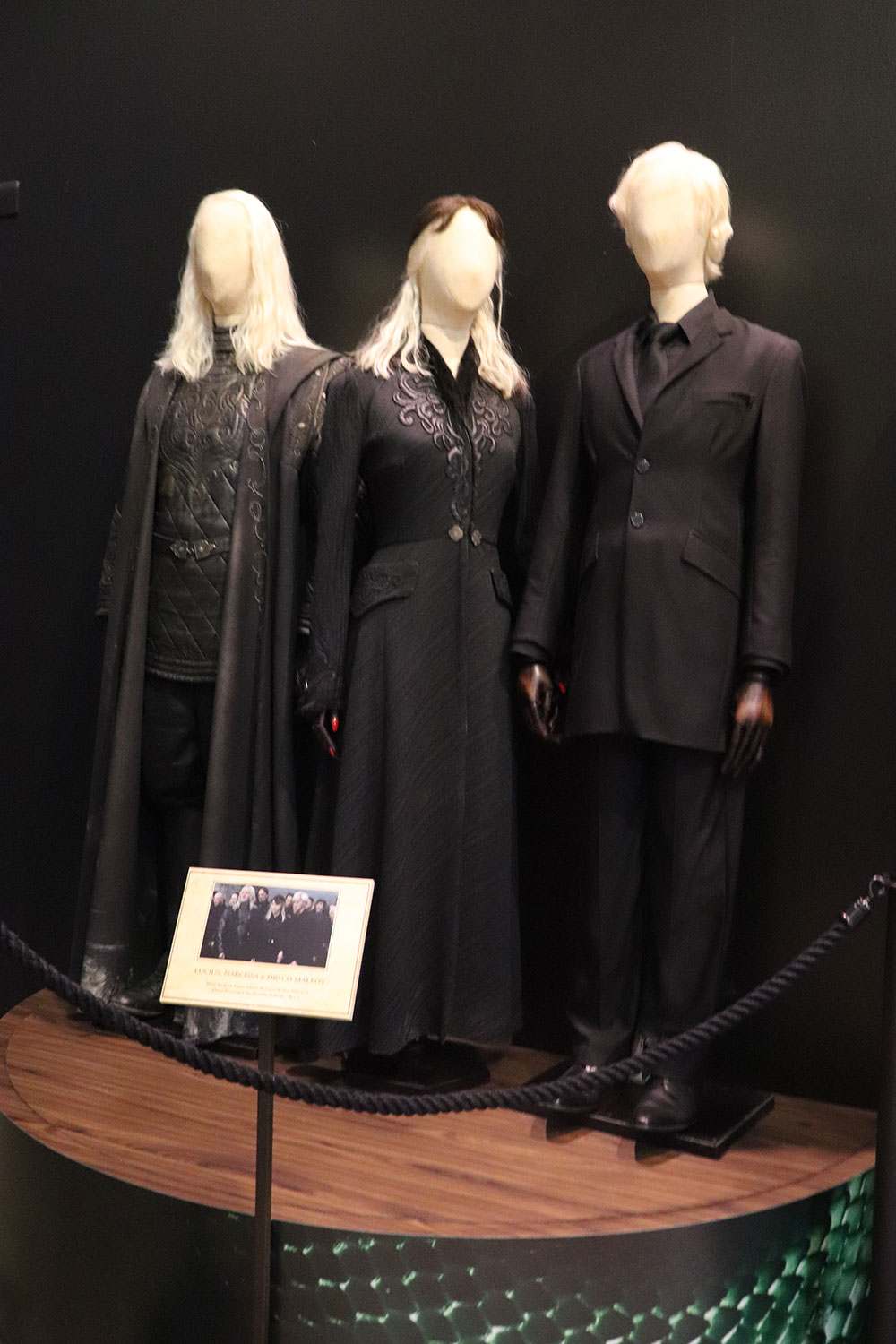 Malfoy Family Costumes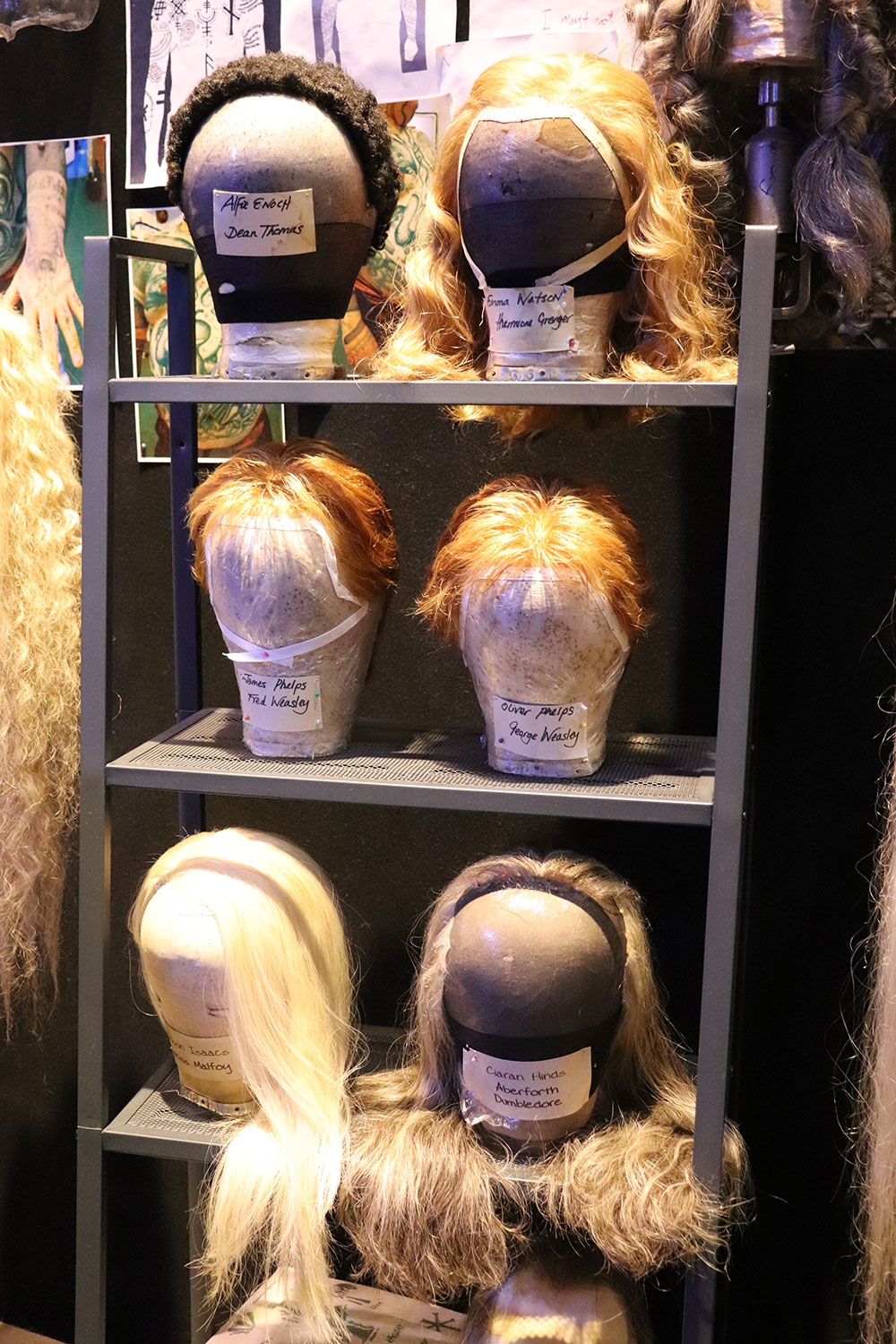 Cast Wigs
Did you know Lucius Malfoy got all his money from modelling for L'Oreal hair products?
Just kidding 🙂
The Harry Potter Props
The props are really cool, too, and like everything else, the movie staff put a ton of work and attention into creating them. The difference is really in the details and that's a big part of what makes the movies so magical.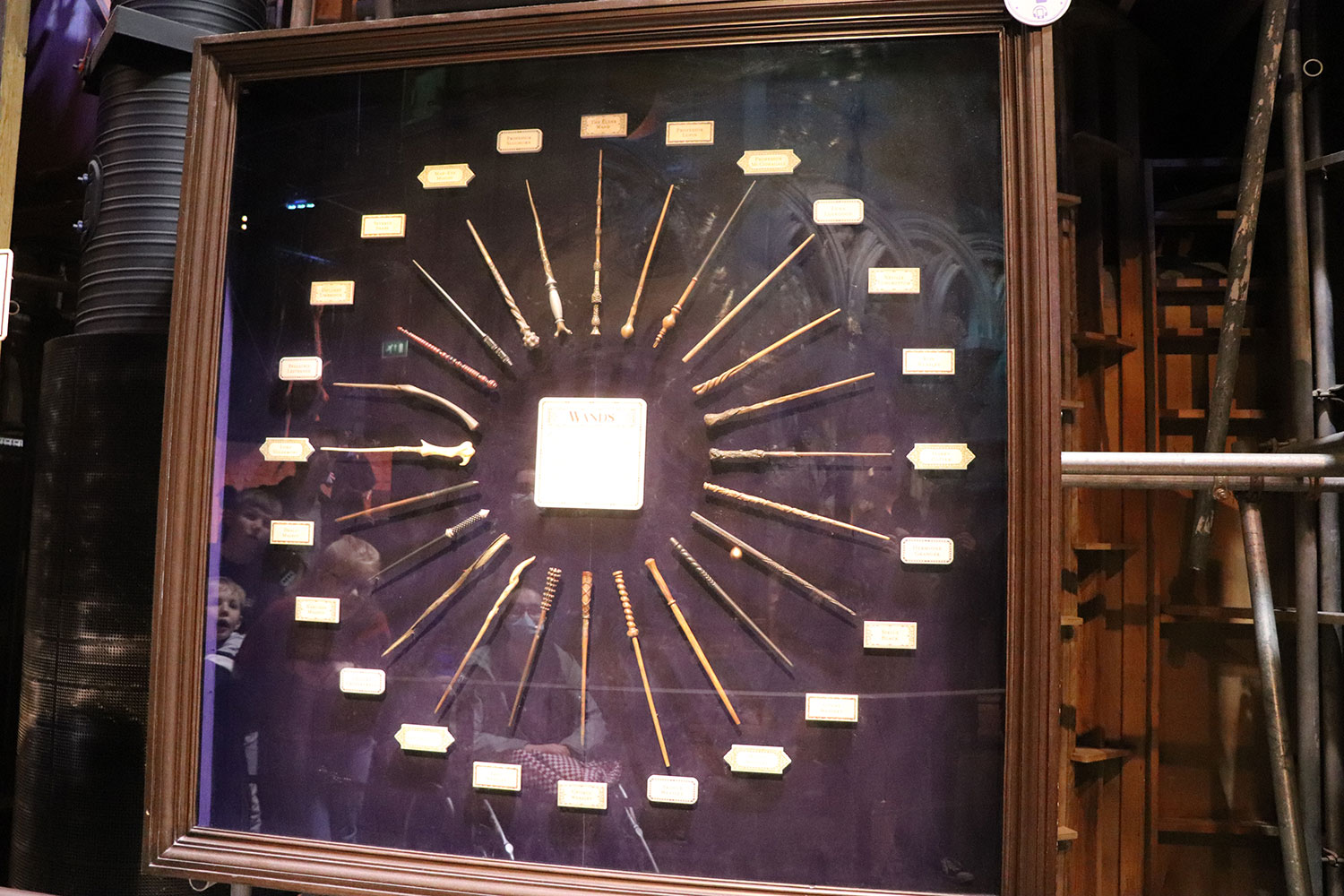 Everyone's Wands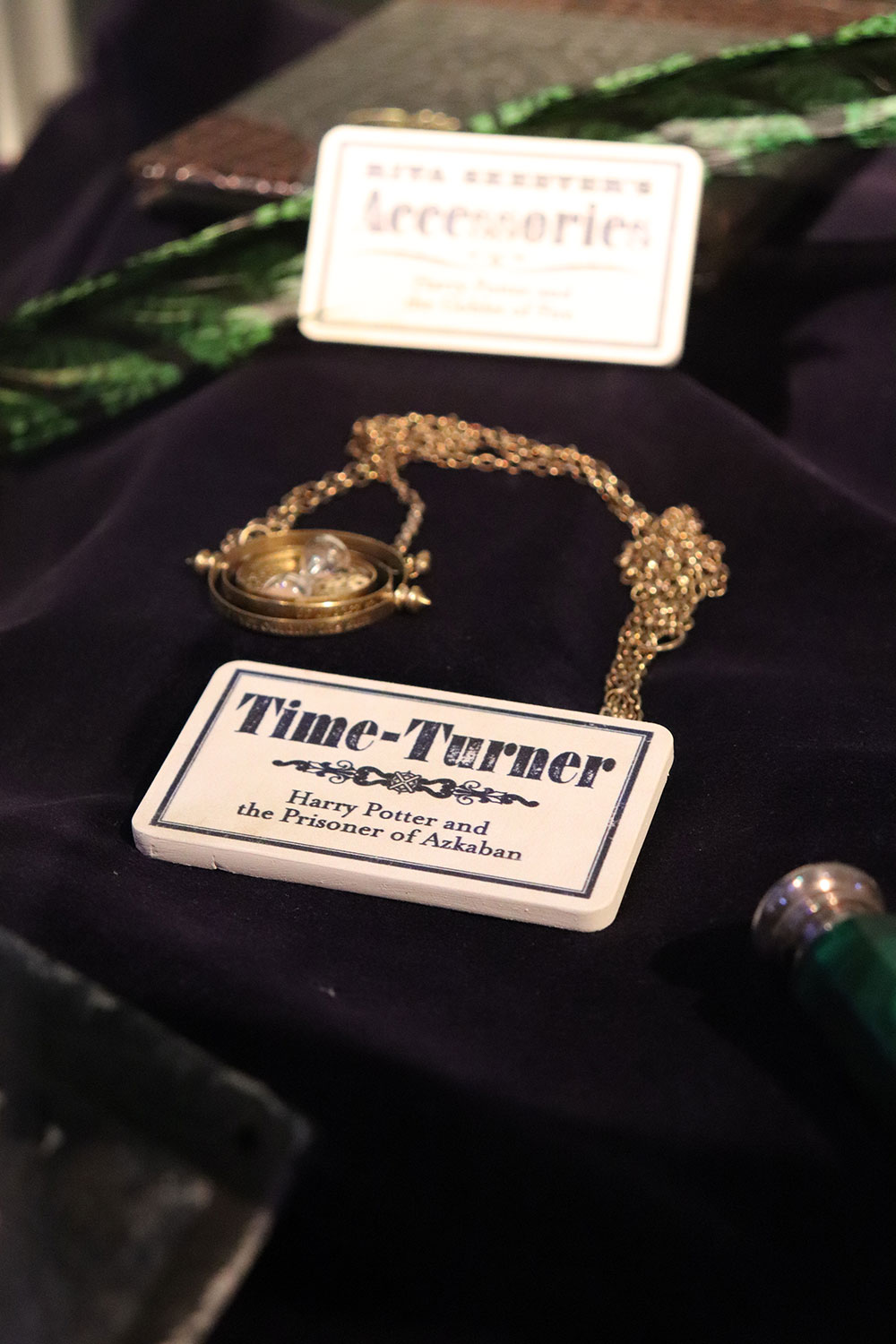 The Time Turner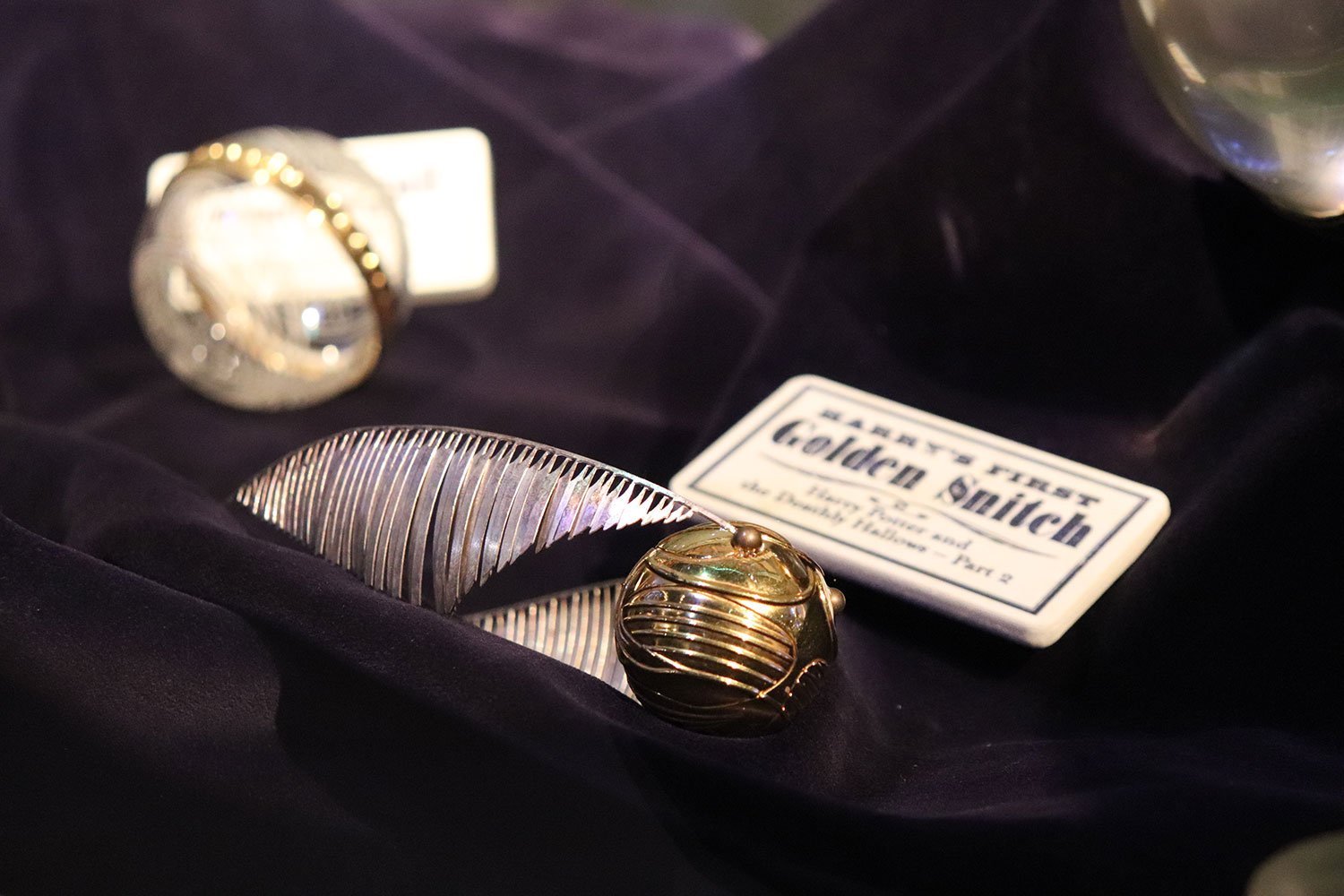 The Golden Snitch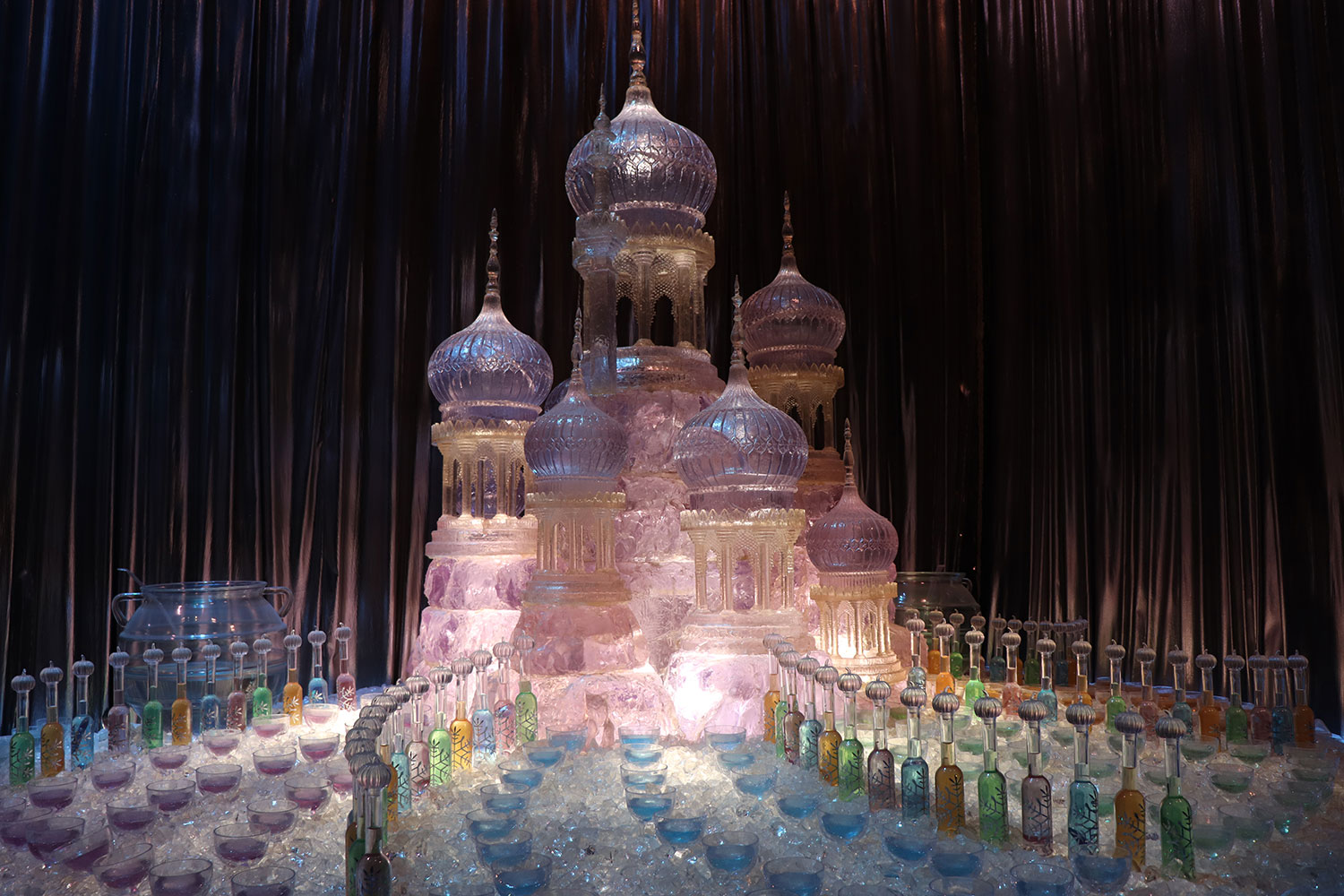 The Yule Ball Drink Stand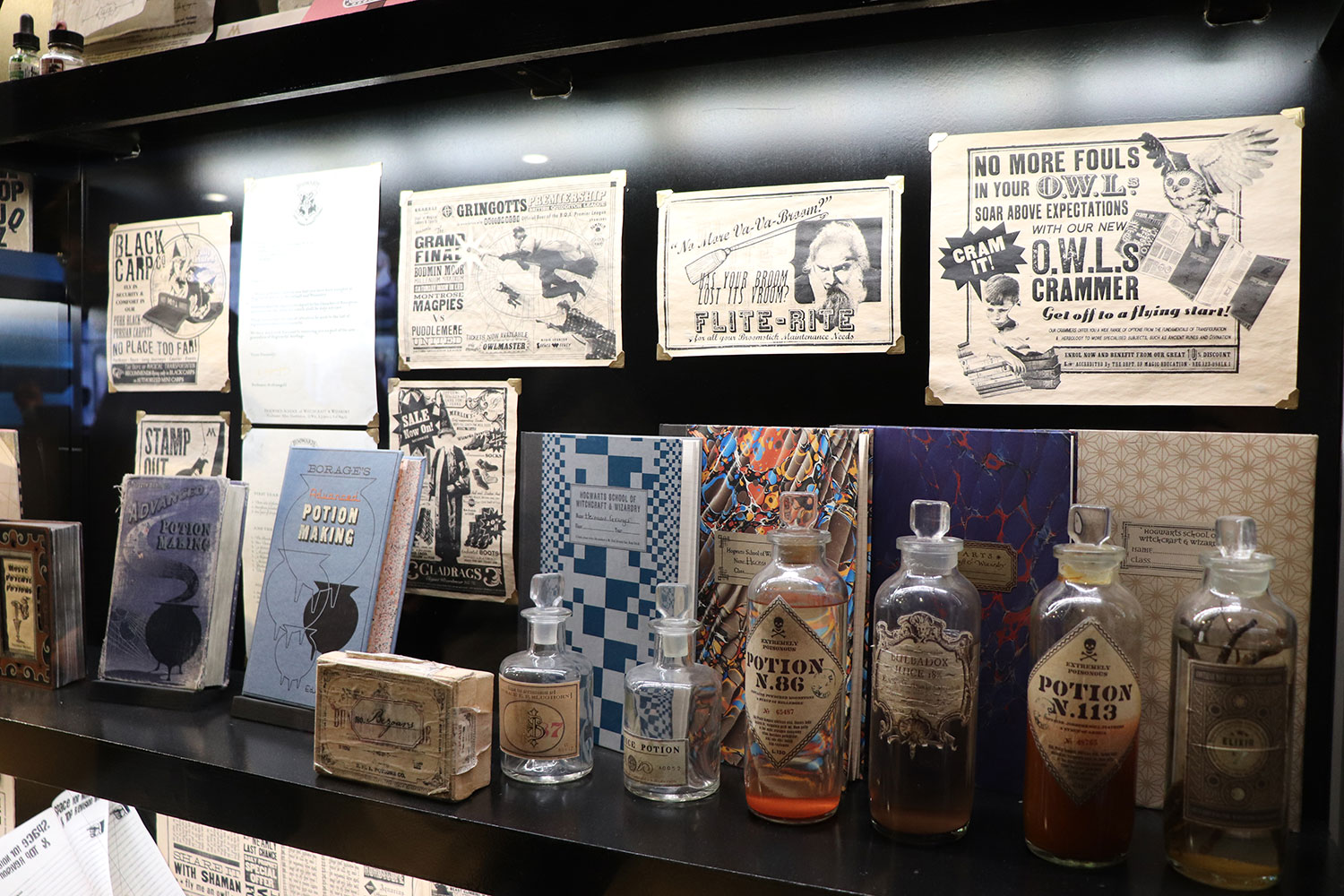 Potions & Book Props
The amount of detail and the work that must've gone to creating the design and art of it all is astonishing.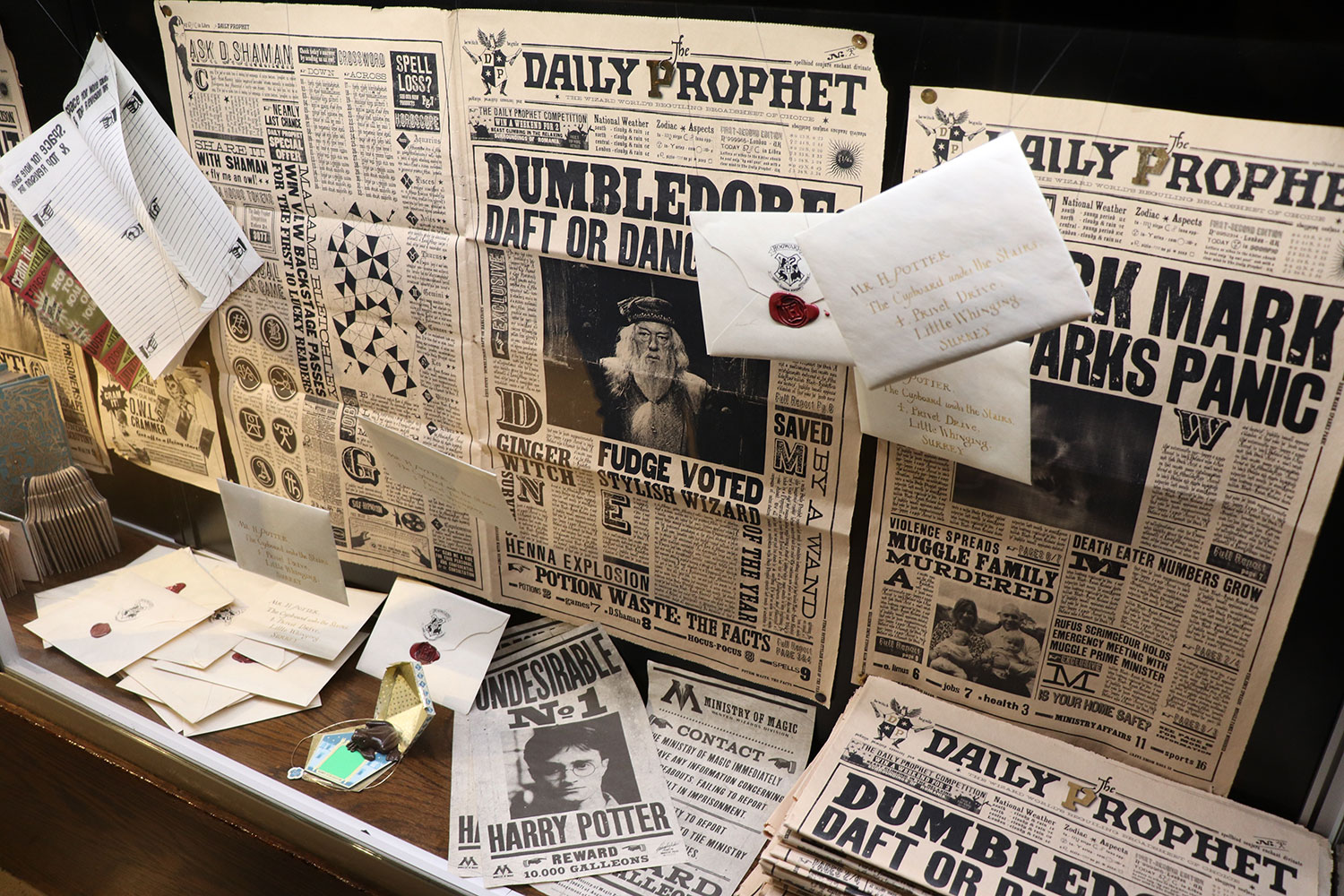 Daily Prophet Papers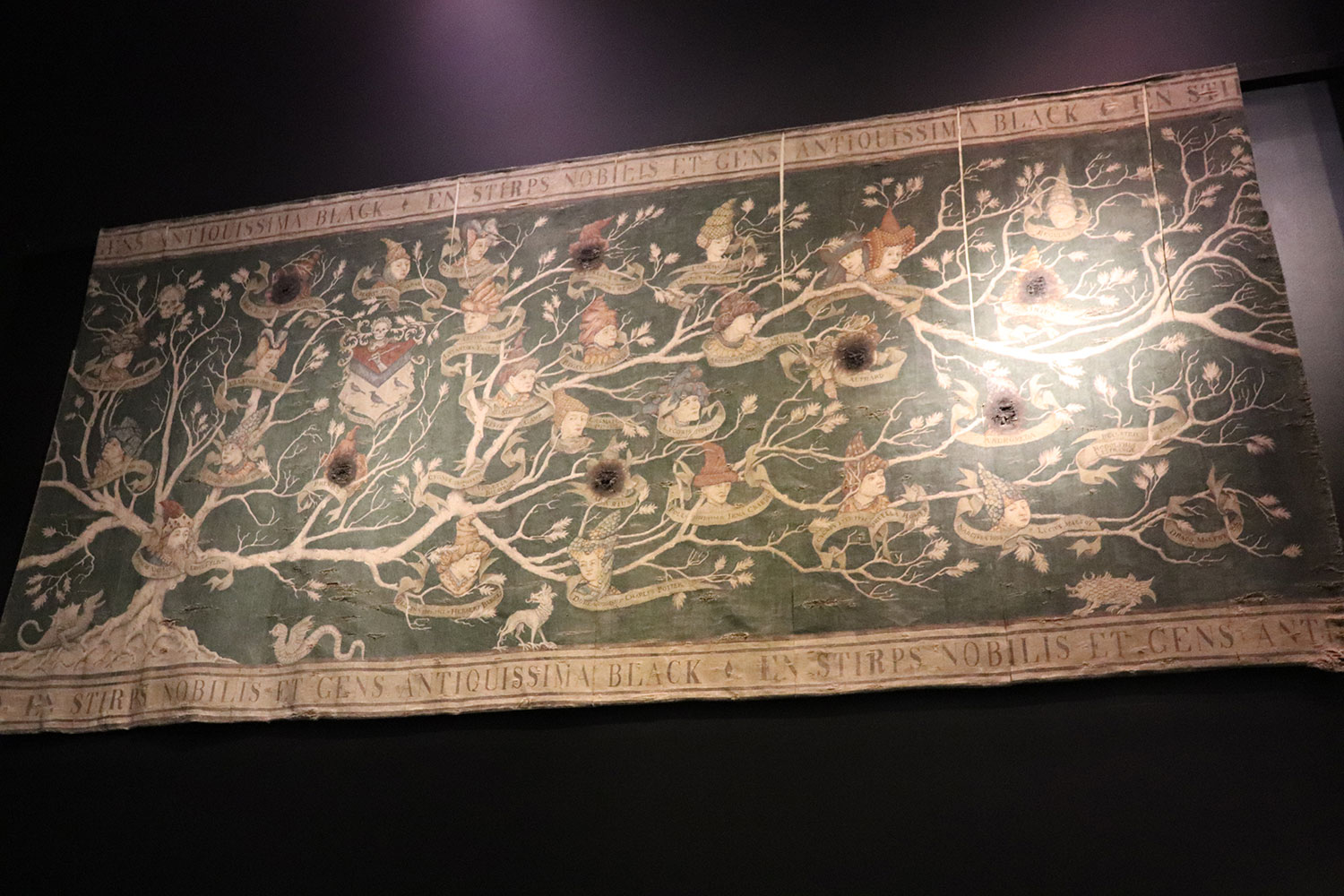 The Black Family Tapestry
The Monsters
I'll be the first to admit that the monsters are not what makes Harry Potter special for me. But that's something that's also so special about the series, is that there's so much to it. However it was really cool to see Buckbeak in person! (Buckbeak was actually mostly computer-generated in the movies)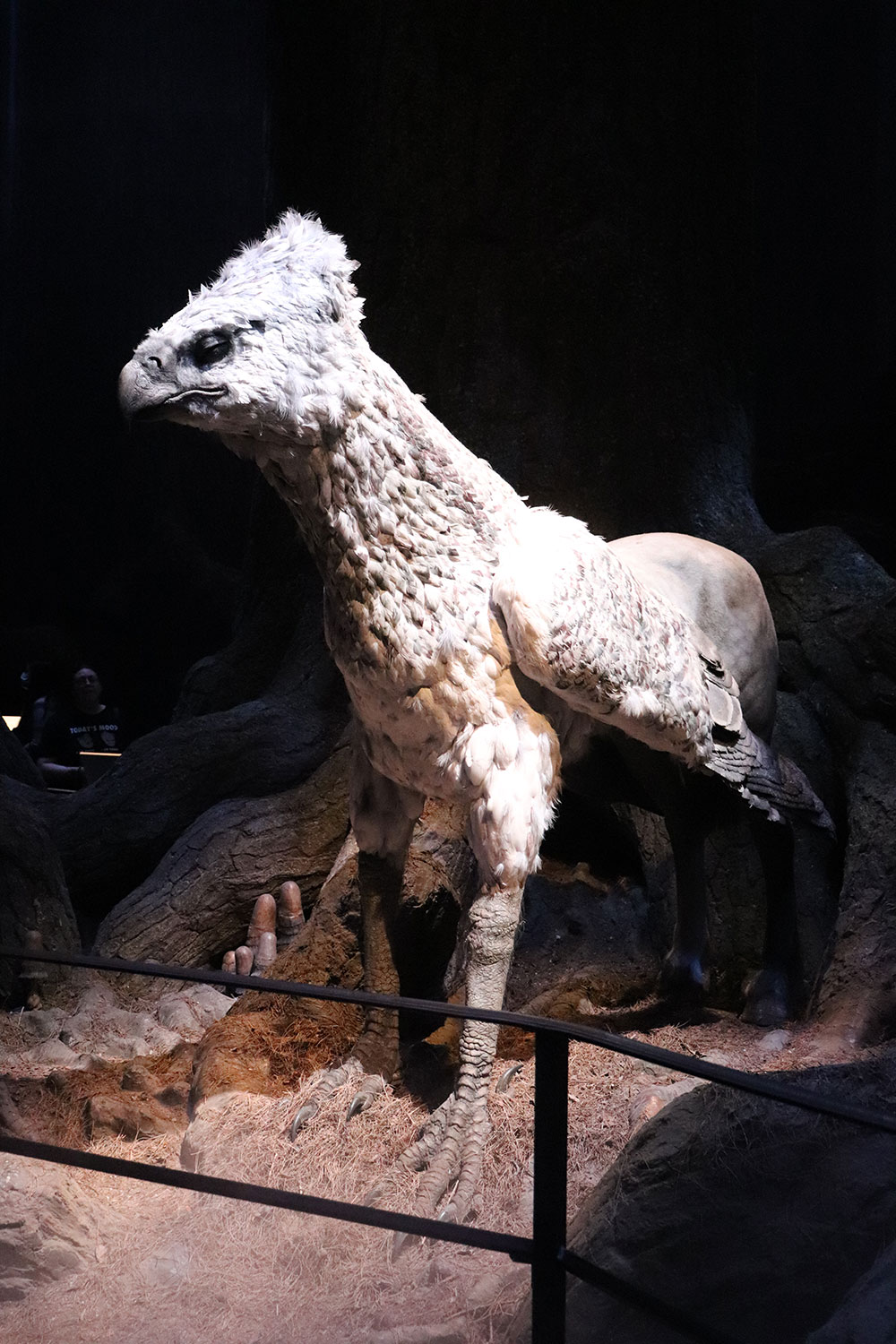 Buckbeak
There's a part of the tour where you go into the Forbidden Forest. The lights turn off and Aragog pops up with his many children. It really felt like I was in the scene in Chamber of Secrets and I thought that was a particularly cool part!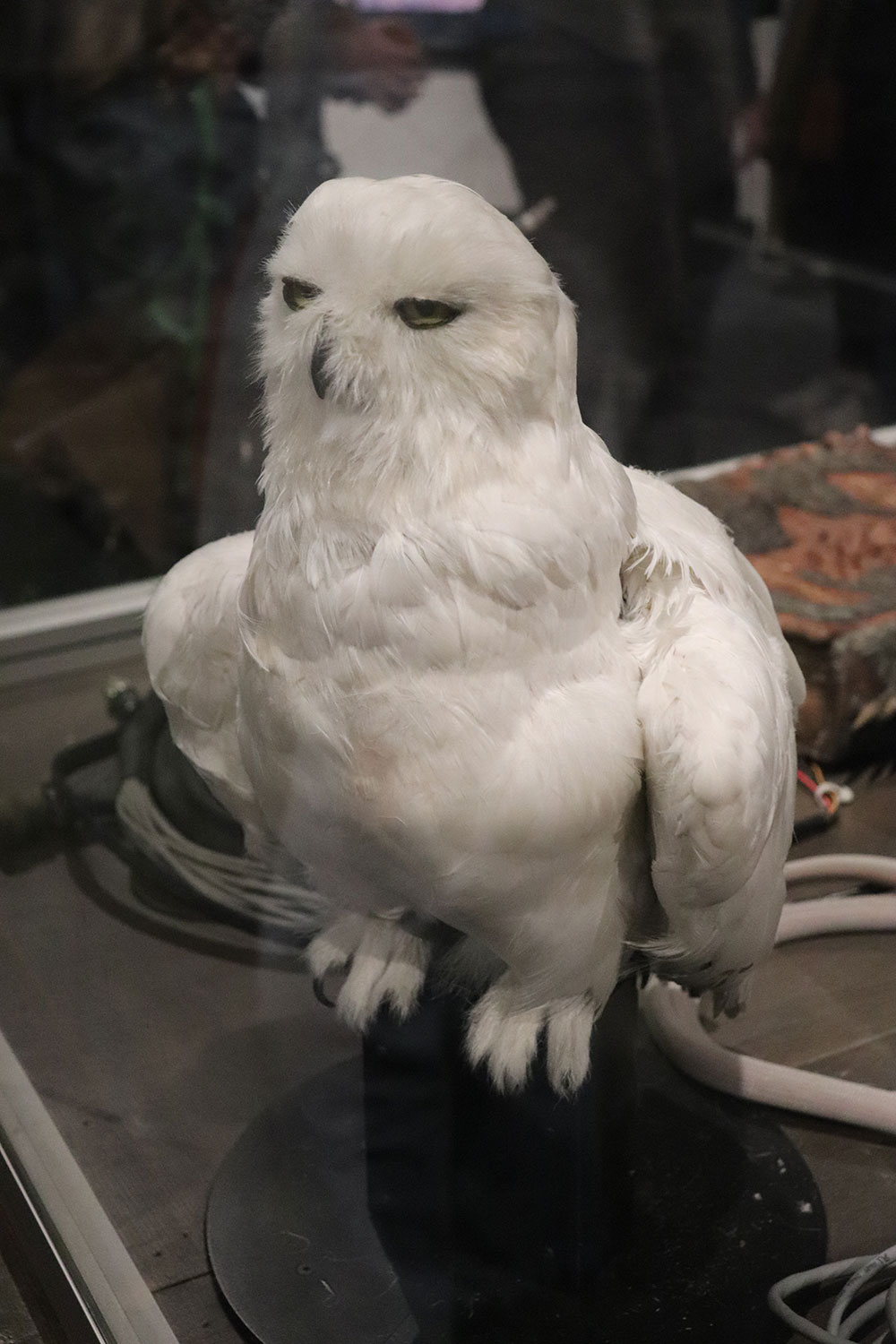 Hedwig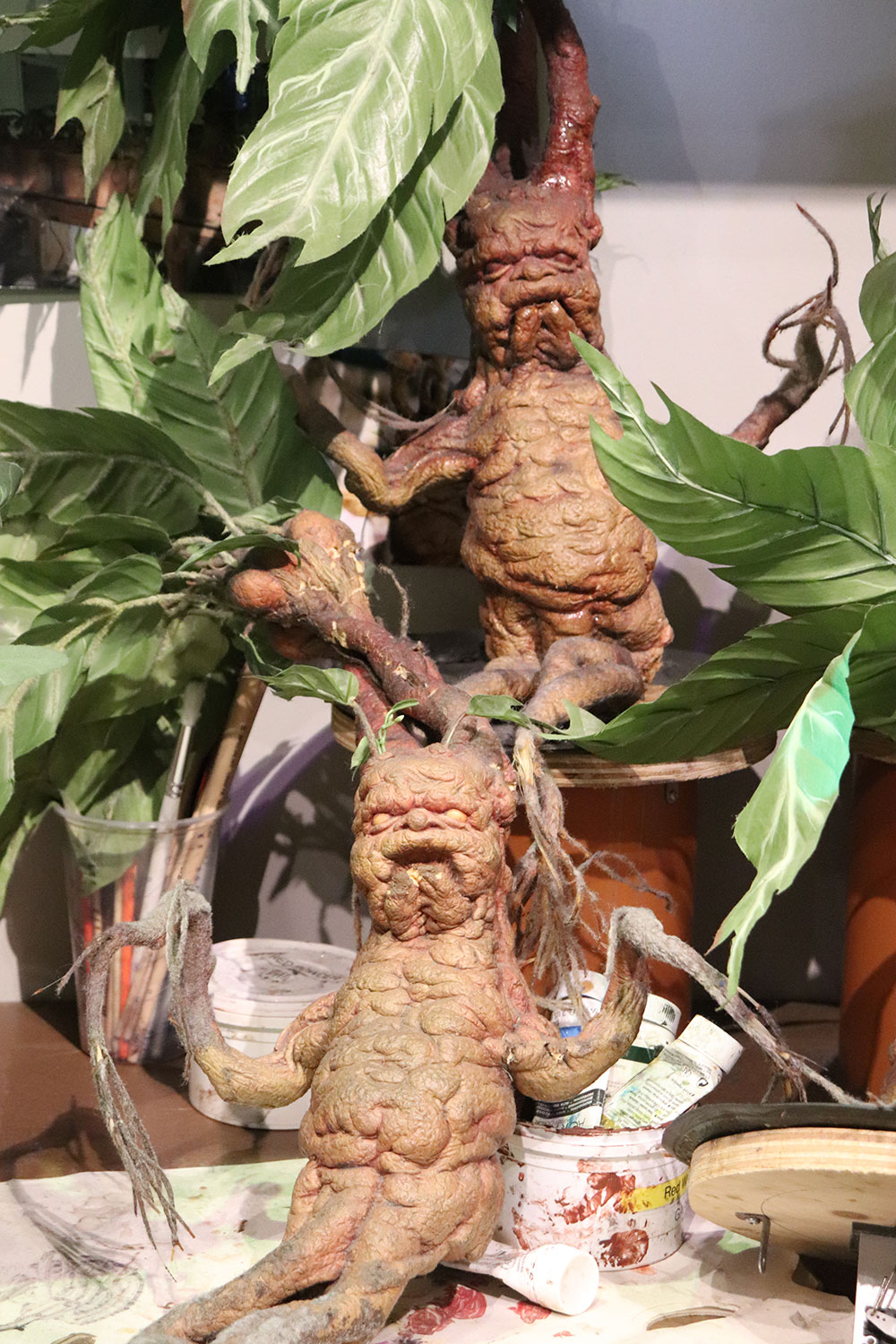 Mandrakes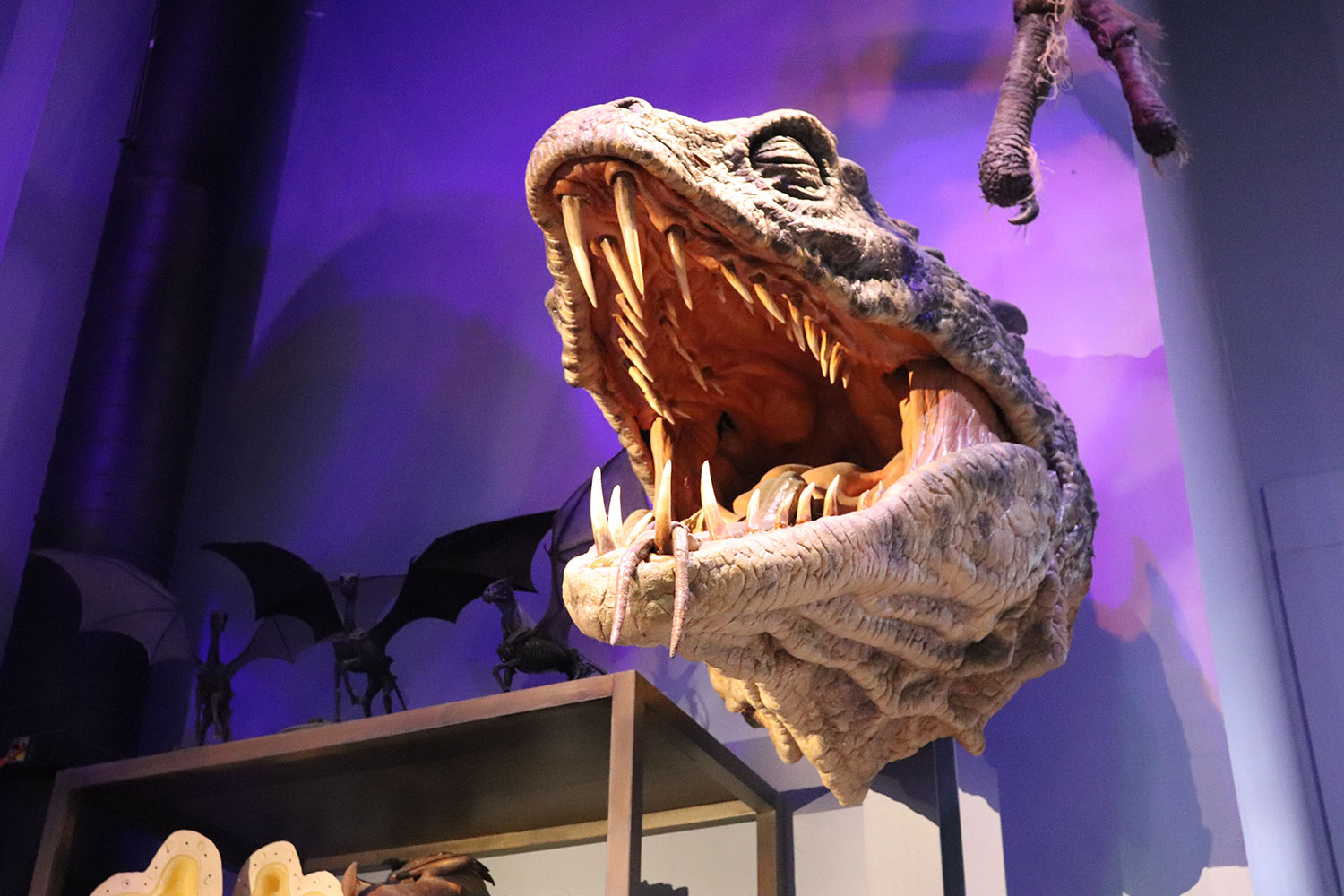 The Basilisk
The Basilisk has got to be my favourite monster. I remember getting chills seeing it when I saw Chamber of Secrets in theatres (which is a bit of an extreme movie for a 7-year-old). I still think about that whenever I see that scene!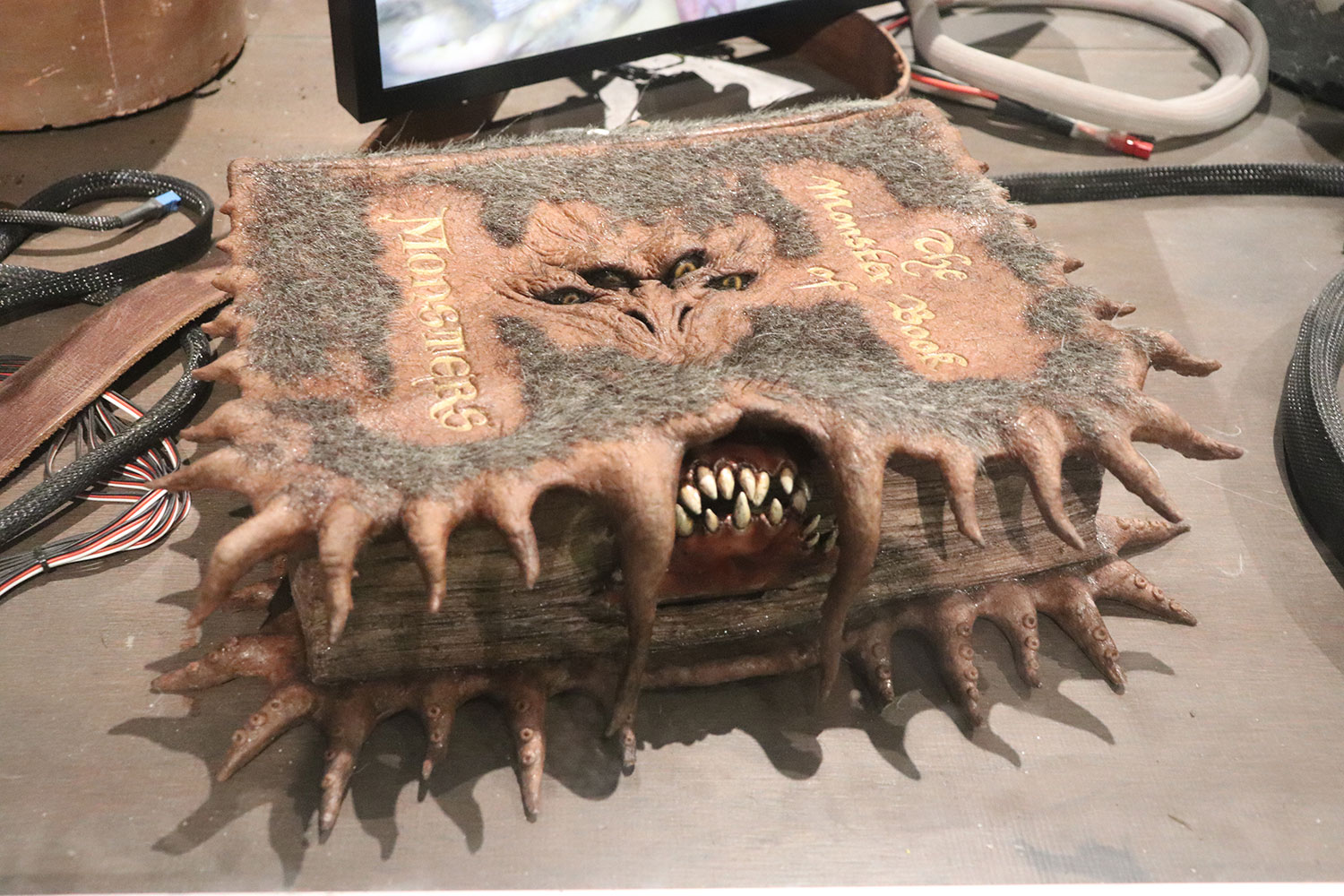 The Monster Book of Monsters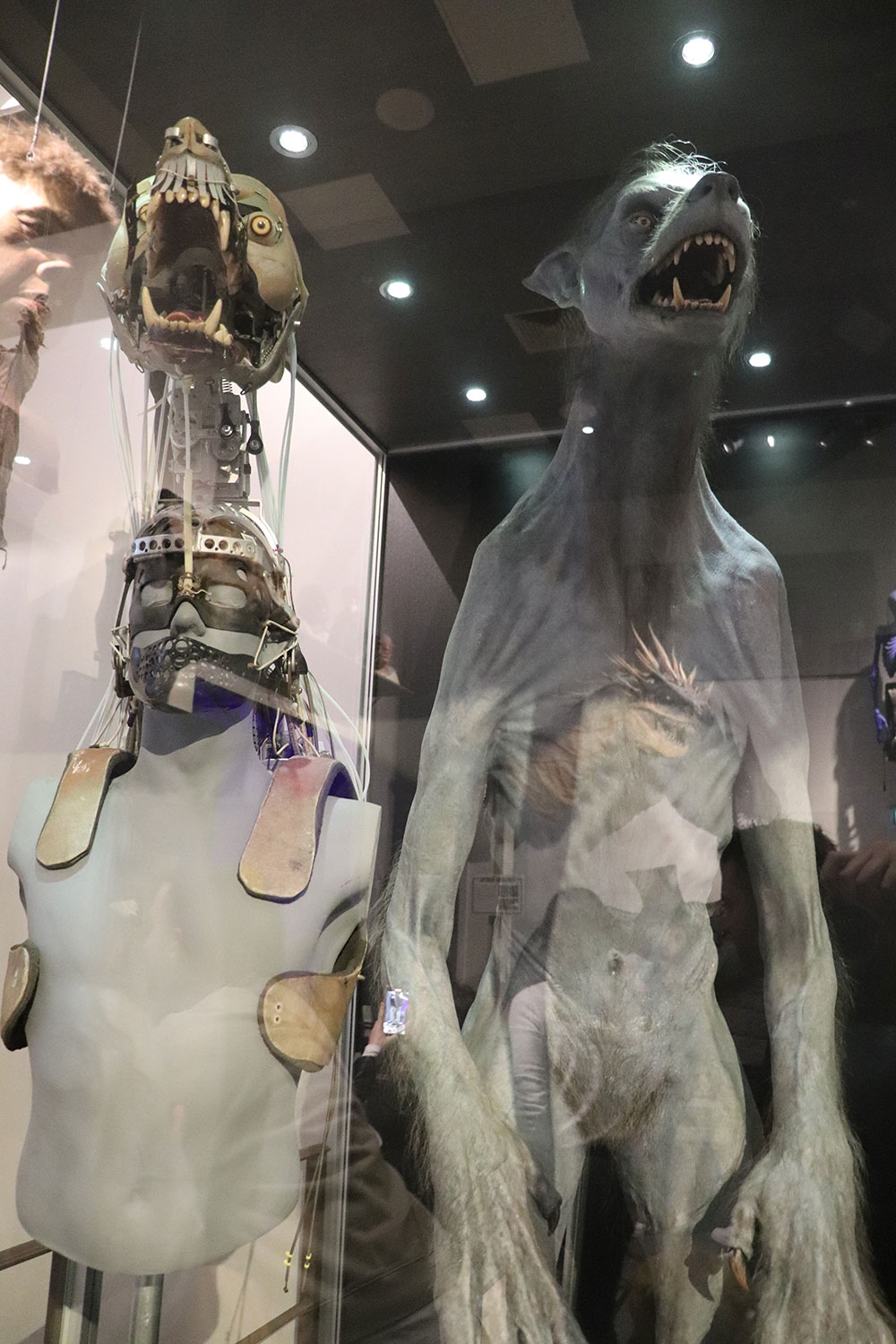 Lupin's Werewolf
Lupin's rendition of a werewolf is also something I've found really creepy. Seeing this in person gave me chills. You can see from the camera angle just how tall the werewolf is!
Final Notes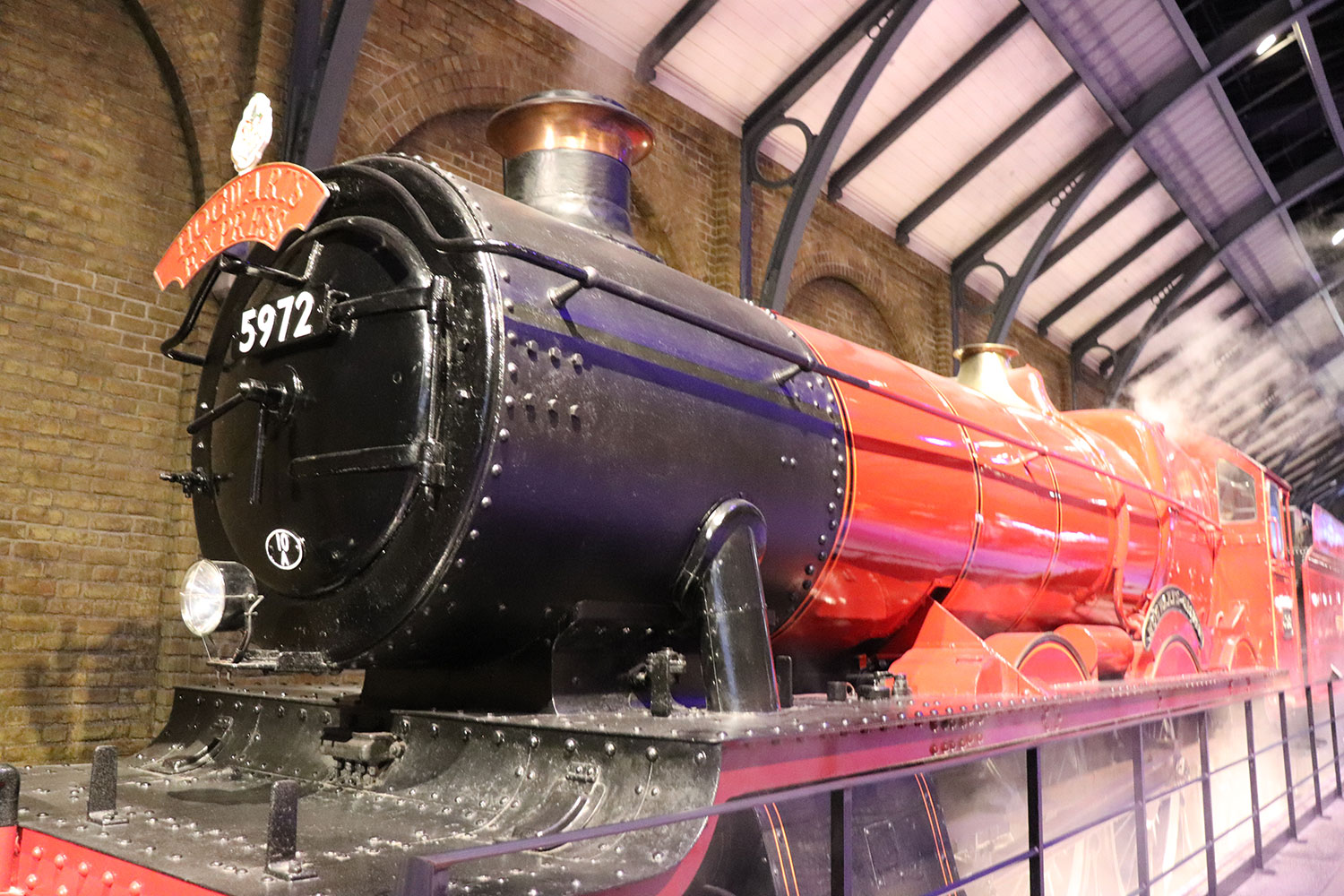 A little more than halfway through the tour, you can see the Hogwarts Express! What's really cool is you can actually go inside! Each compartment is done up differently.
After that is the cafeteria where you can get a bite to eat and some butterbeer. The whole tour takes about 3 hours to see and this is about 2 hours in, so you'll probably want to eat. The food isn't Harry Potter-themed but it's actually quite good and decently priced. A lot of people aren't sold on the butterbeer but I really liked the foam. It tastes like butterscotch.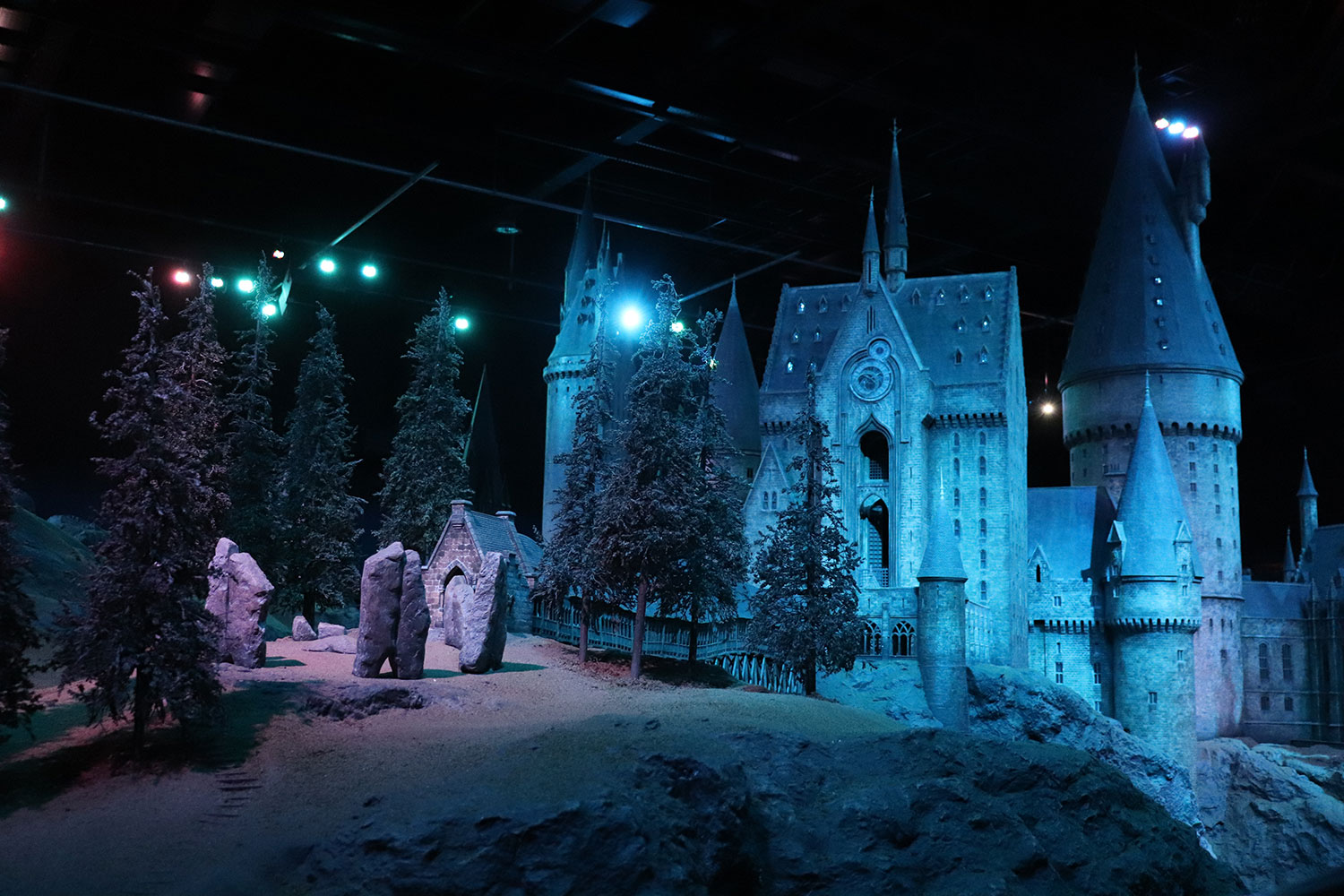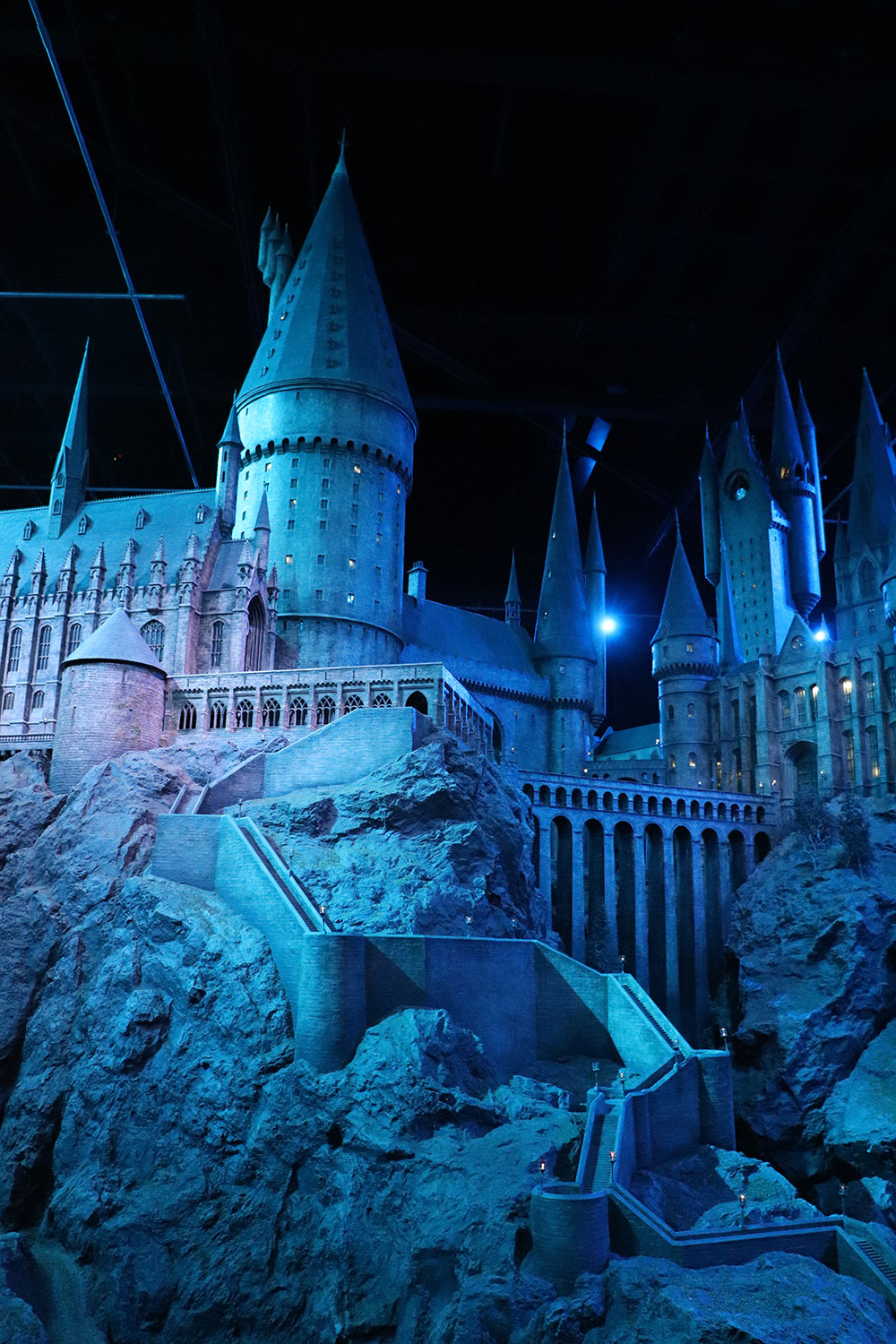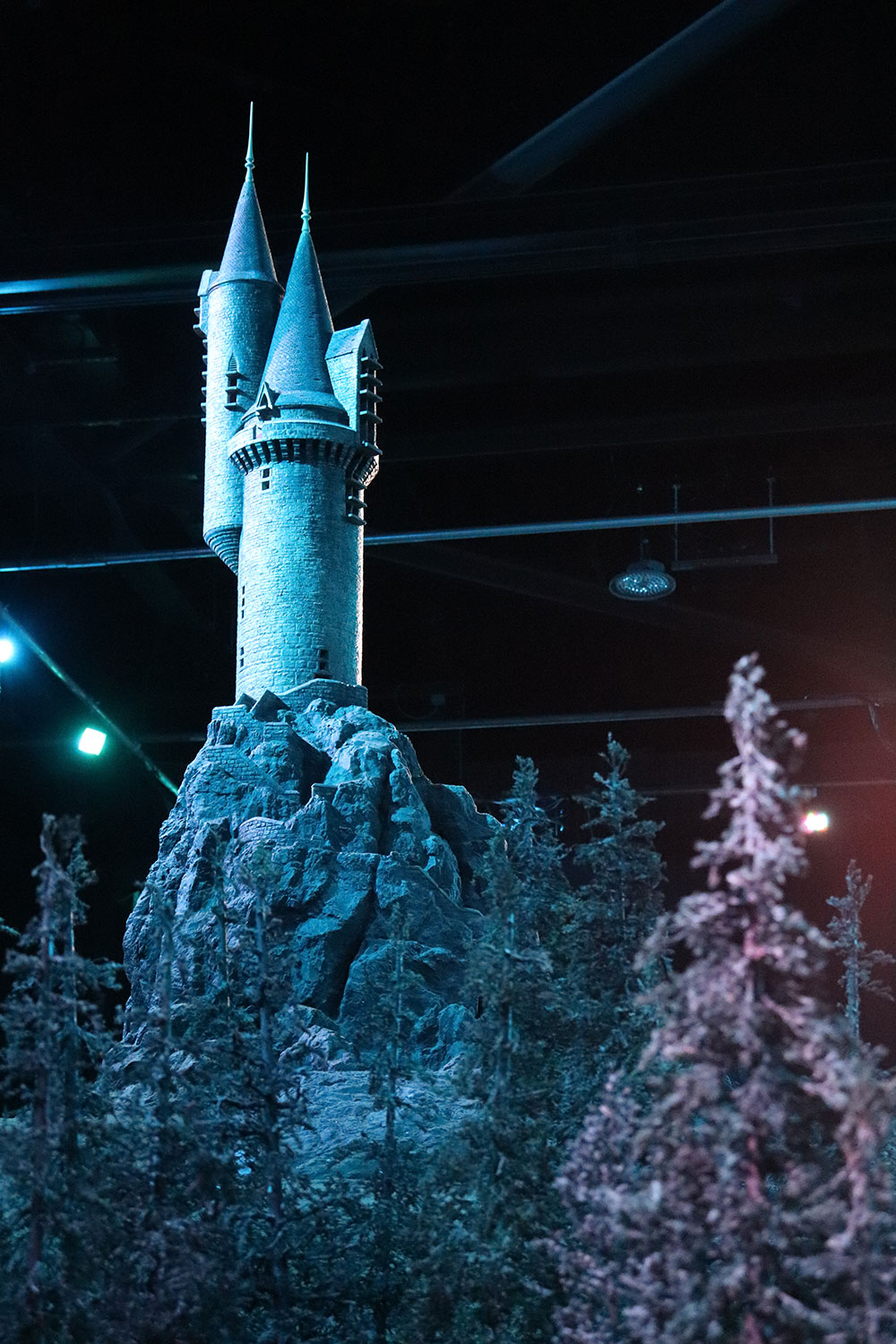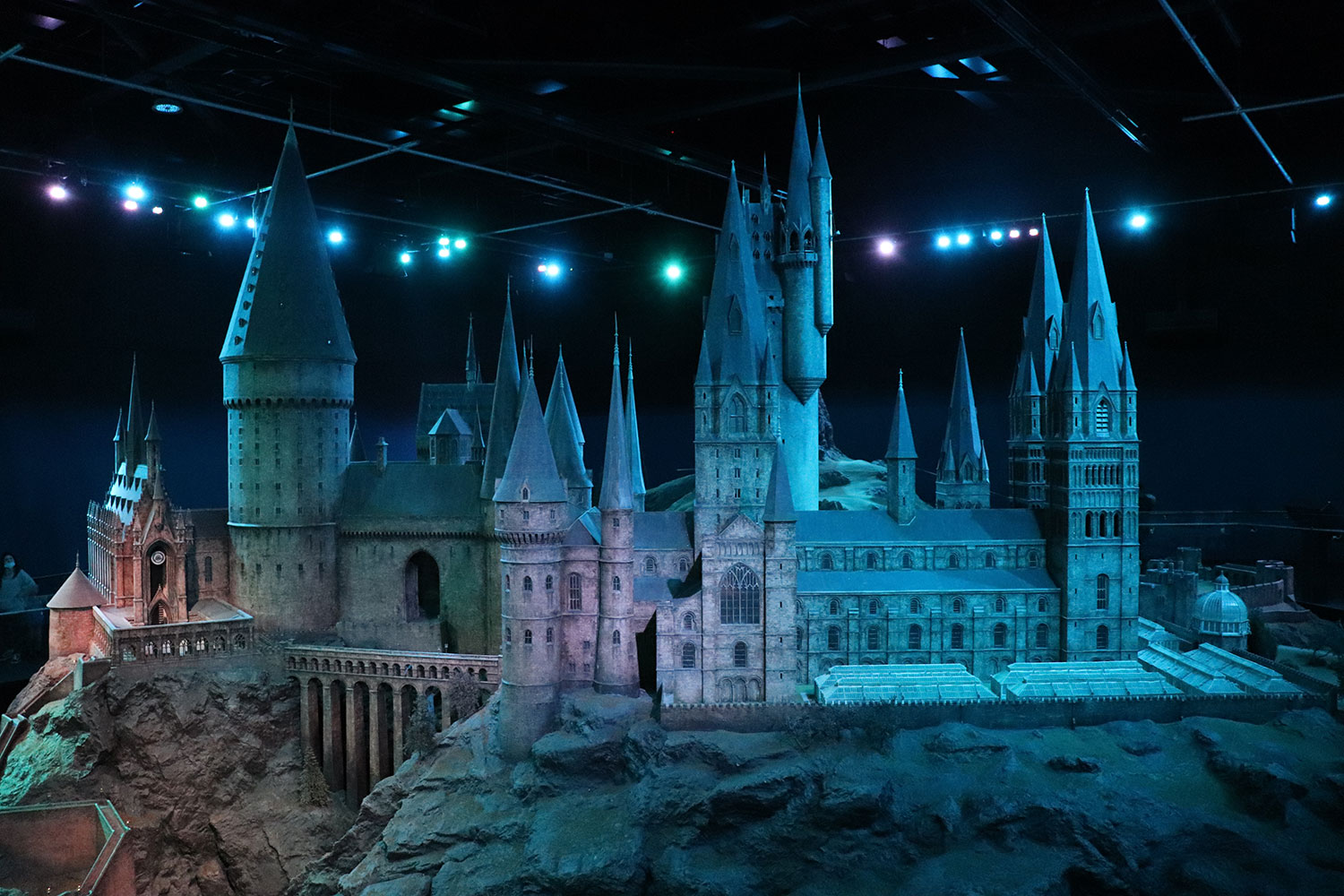 One of the last stops is seeing the full model of Hogwarts itself. Again, it's a bit surreal considering you probably have an idea of Hogwarts in your head. I loved seeing all of it in in person and placing events in relation to one another.
Going to the Harry Potter Studio Tour was definitely one of the most magical days and I can't recommend it enough.
Again, this post is far from being all-inclusive, but I wanted to give you a sense of what to expect when you go to the Harry Potter Studio Tour. It's a magical experience and a must-do for any Harry Potter fan.
This post was also much less objective because Harry Potter is so personal to everyone – that's what makes it so special. Leave a comment and tell me what makes Harry Potter special to you. Do you have a favourite book? Movie? Character? Let me know!
Please note that this post may contain affiliate links. These are at no additional cost to you but I receive a commission if you make a purchase through the link, and the commission helps me run my blog. Thanks for your support!
Tags:
england
,
europe
,
london
Sharing is Caring
Want to support me?
Buy me a Coffee