Exploring the Walled Town of Korcula, Croatia: Things to Do & Travel Guide
Originally published on Saturday, July 9, 2022
I got to do a bit of island hopping on my trip to Croatia and Korcula was one of the stops I needed to make. Done as an all-day trip between Dubrovnik and Split, Korcula ended up being one of my favourite destinations in Croatia!
(Please note that the town called Korcula is on an island also called Korcula. While some people have explored more of the island, my focus was on the walled town.)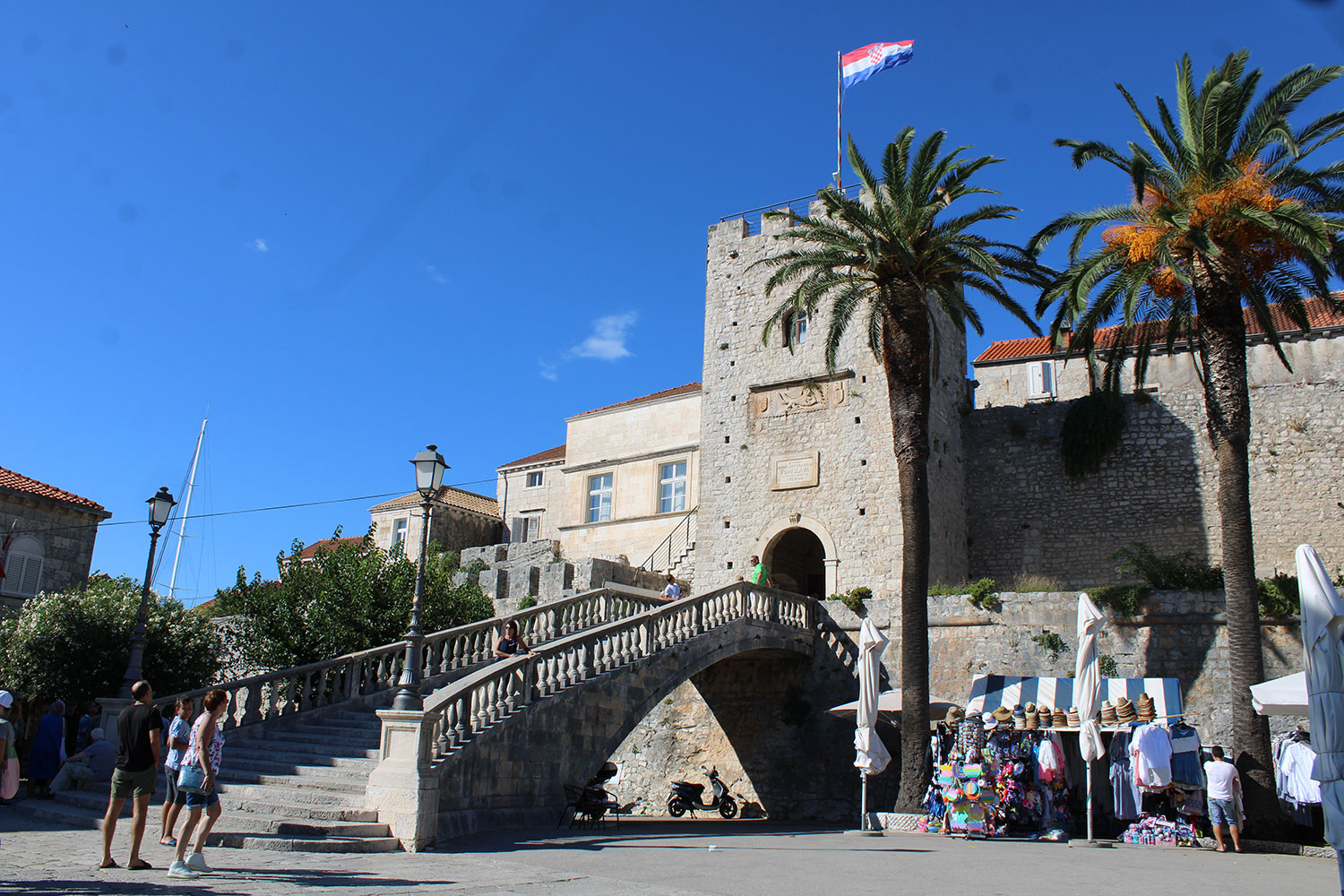 Korcula History
Korcula Island's history goes way back to when it was inhabited by the Greeks and Romans. However, the town of Korcula was built by the Venetians and is still a very well preserved walled Venetian town. You can see its walls and city doors are still intact as well as several of the buildings inside the walls.
Korcula's most notable event is probably the 1571 battle against the Ottomans. However, the town prides itself on being the birthplace of Marco Polo the explorer.
Which is interesting, because he wasn't born in Korcula, he didn't live there, and there's no evidence that he ever even went there. But I'll talk more about that below.
Today, Korcula is a popular island stop and maintains much of its Venetian-era beauty. And as I said, it was one of my favourite stops in Croatia.
Was Marco Polo Born in Korcula?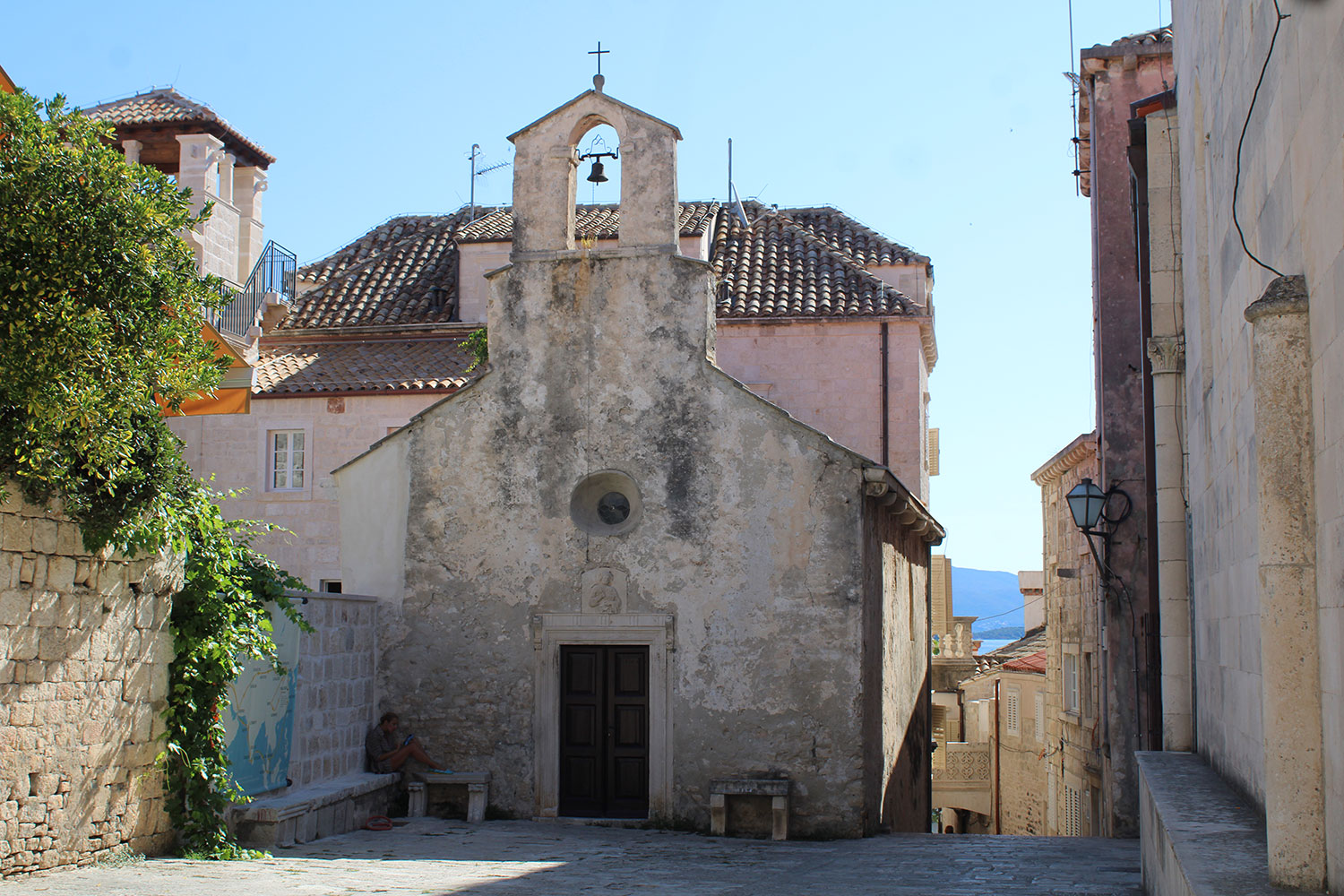 There's not a ton of museums of Korcula but a lot of tourism and draw is that the town was supposedly the home of Marco Polo. I'll phrase it like this: let me get this out of the way first. One of the things you can do is visit the Marco Polo House – but I don't recommend going inside. It's a modern room with some local paintings and a short description of Marco Polo's life, and it costs about 10 kuna to enter. Not worth it. It was then I started to realise that something may be off. Apparently the building was said to have been lived in by some who might have been named "Polo" and so the assumption was made that Marco Polo had been born and lived on the island. Seems like a huge jump to me. And it was!
I knew relatively nothing about this guy before going to Korcula but apparently there's evidence he was born in Venice, Italy. Nothing relates to him having even stepped on the island of Korcula. It's all some kind of fantastical thing apparently made up for tourism and I found it completely bizarre.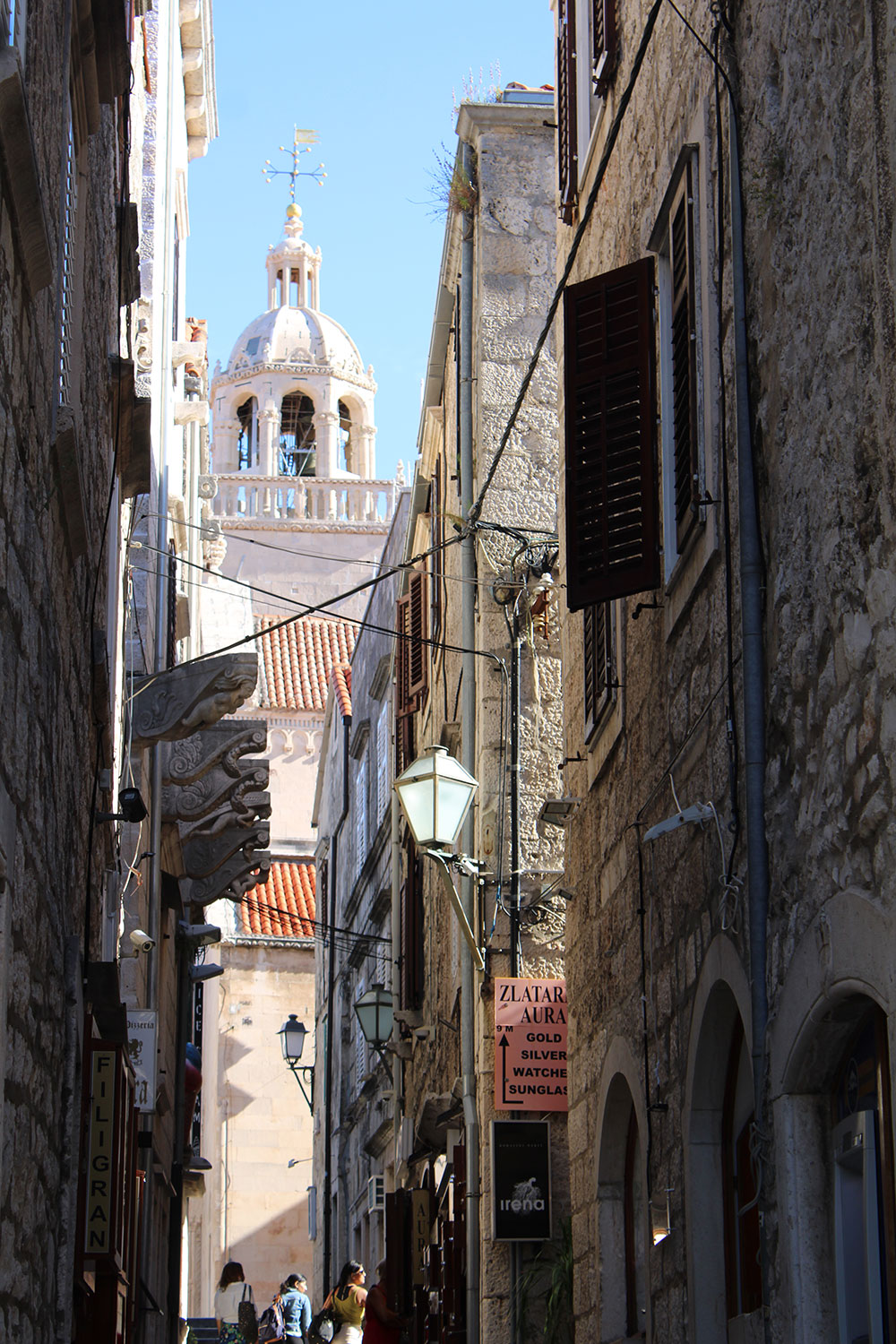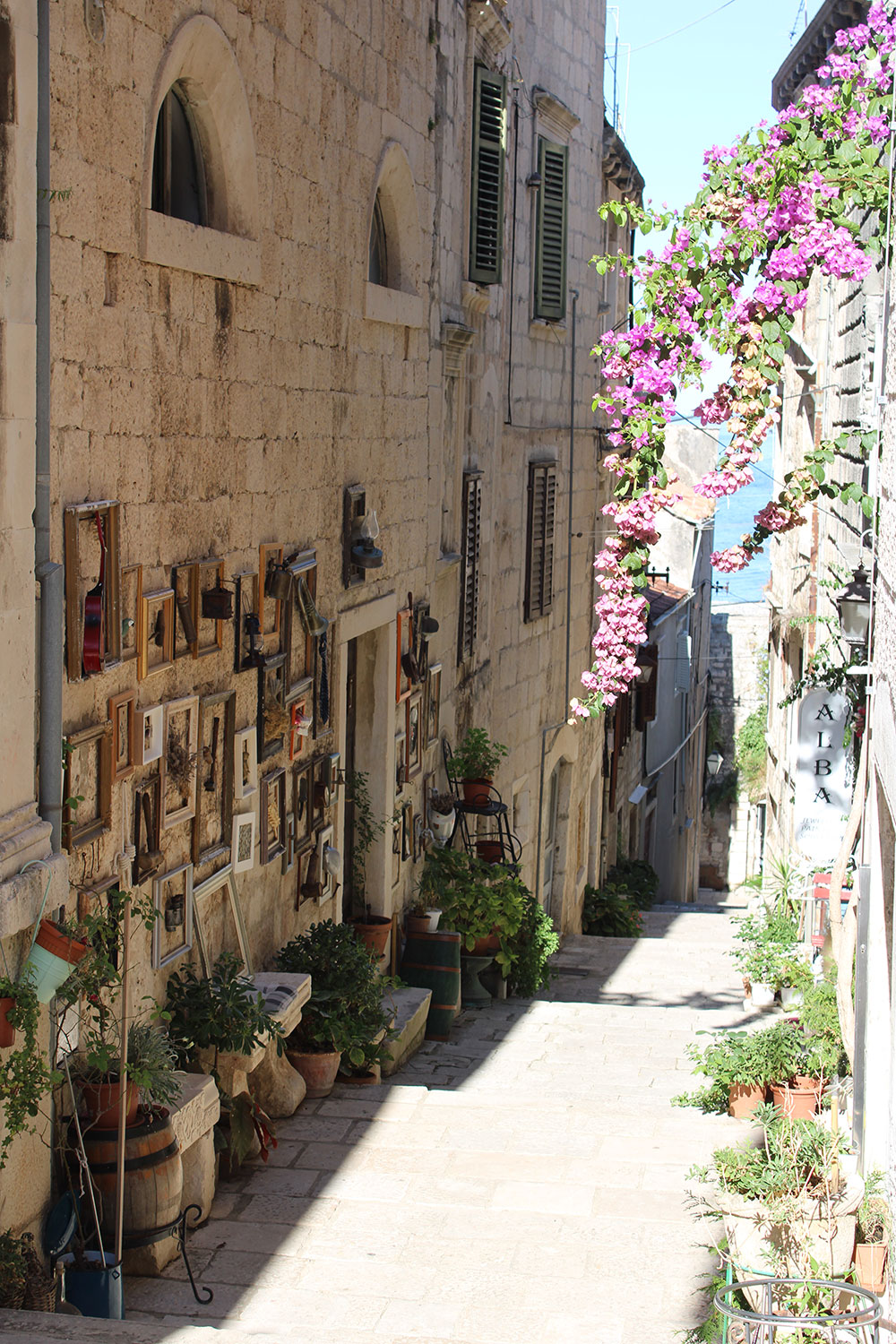 Alas, I still went to the Marco Polo Museum, which is outside the city walls. It was a much better display of Marco Polo's life and travels and I found it quite fascinating having not read his writings before. However (there seems to always be a "however" here), I wanted to look up one woman mentioned in the museum and the only information on her was her existence in the museum. Nothing from Marco Polo scholars. Nothing from any other type of literature. I still haven't read Marco Polo's writings but now I'm skeptical that even the more detailed museum came up with stories out of thin air. Bizarre.
But enough with Marco Polo! Korcula doesn't need a fake legend as it's still incredibly charming on its own.
Things to Do in Korcula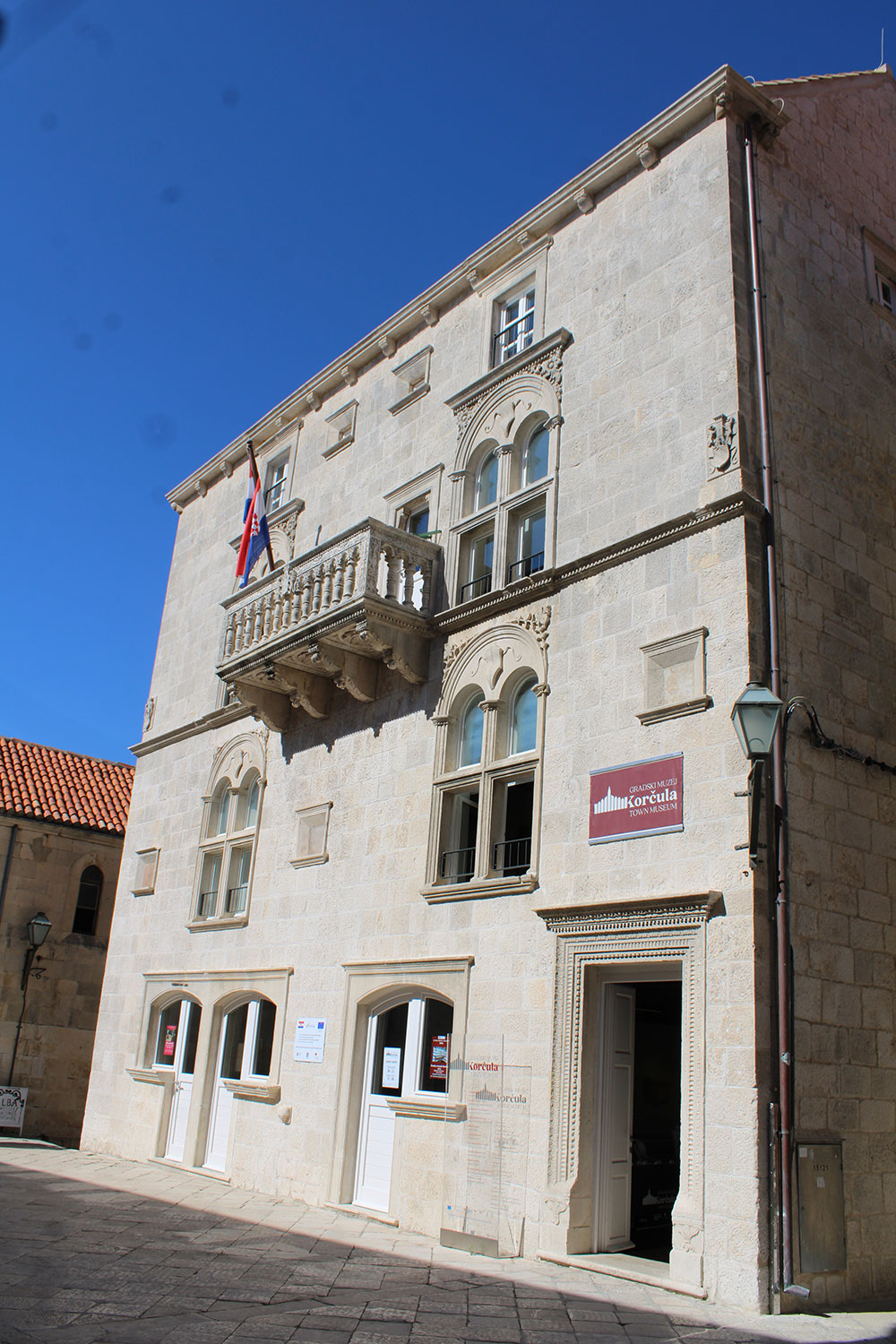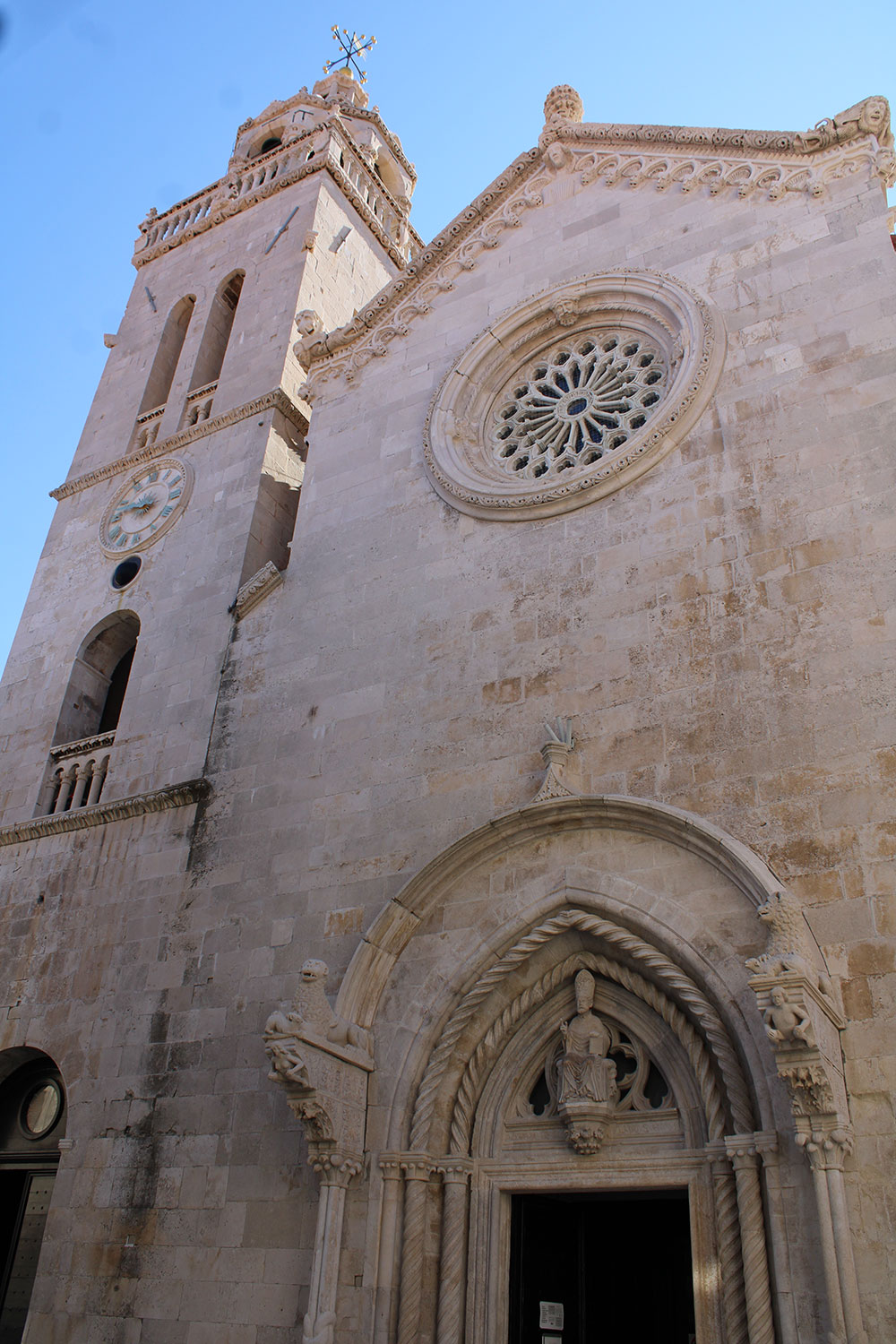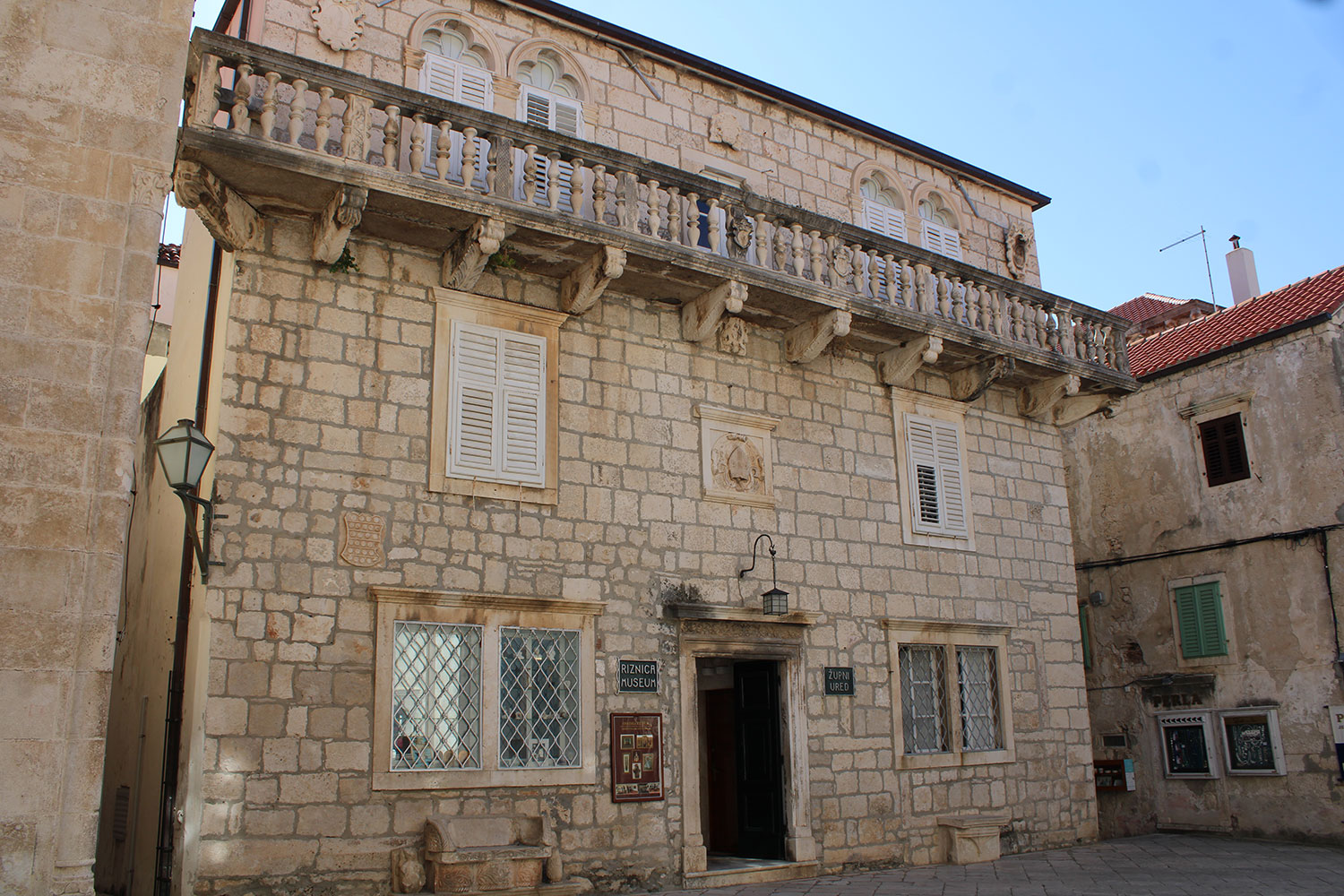 You can definitely skip the Marco Polo museums and still have an excellent time in the town.
There's a beautiful building you'll see that used to be a former palace. This is the Korcula Town Museum and it's absolutely excellent. It houses a range of city artefacts from very ancient times to more modern eras, and is worth checking out to understand the history of the town and island. Across the small square is St. Mark's Church, which is one of Korcula's most notable buildings. You can go into the church and right next to it is a separate treasuries museum. Here you can see some of the relics and artworks belonging to the church. I believe both have separate entrance fees.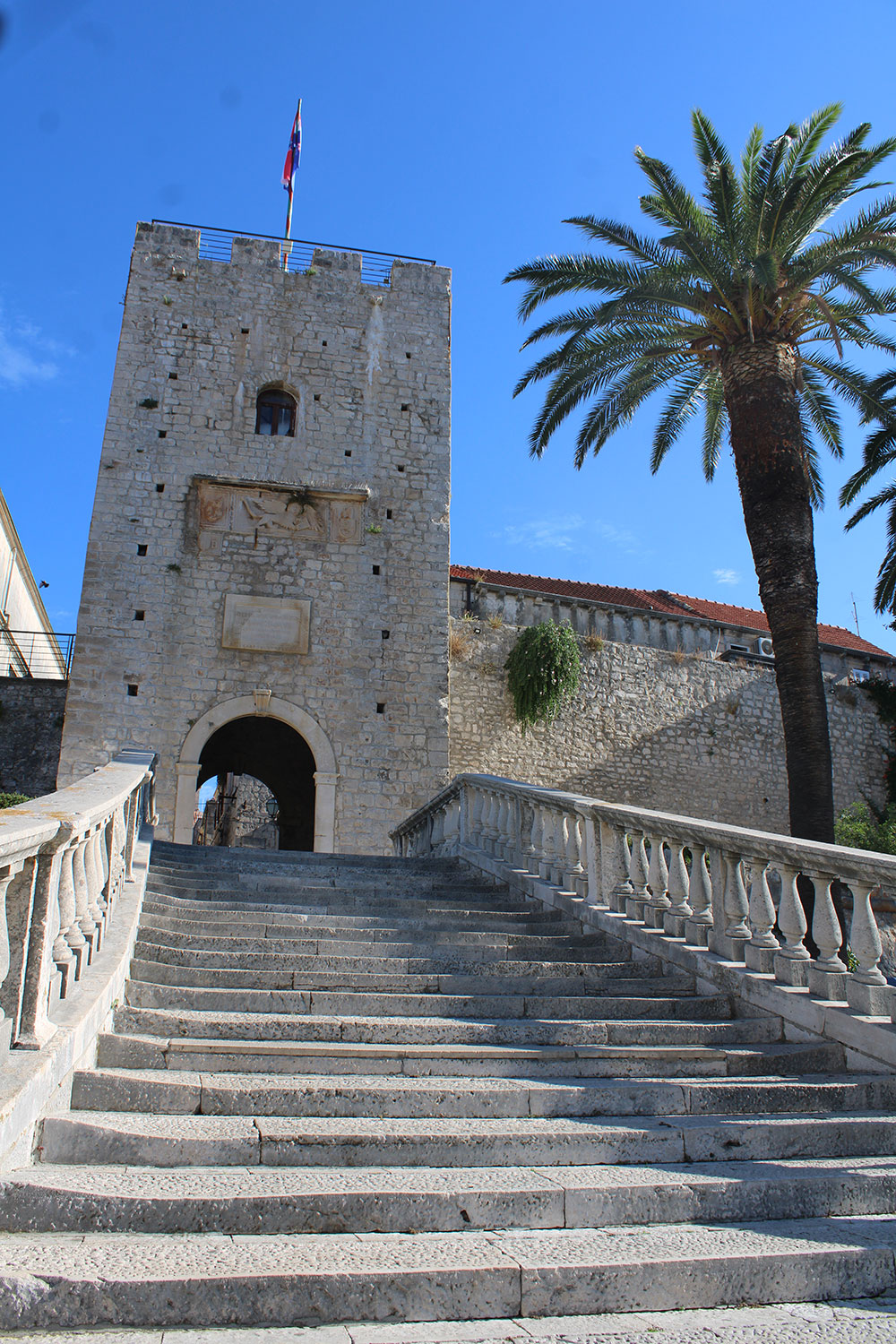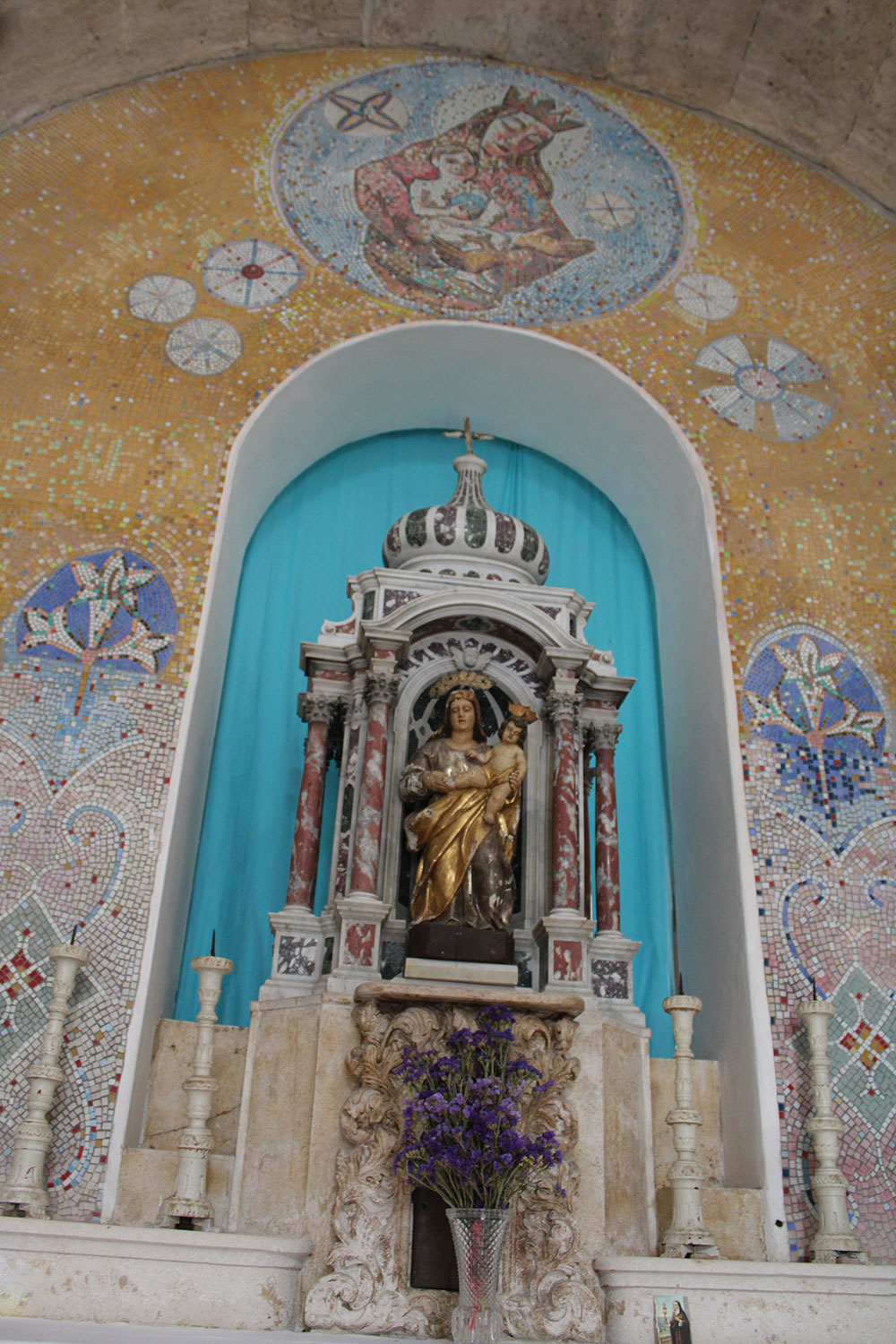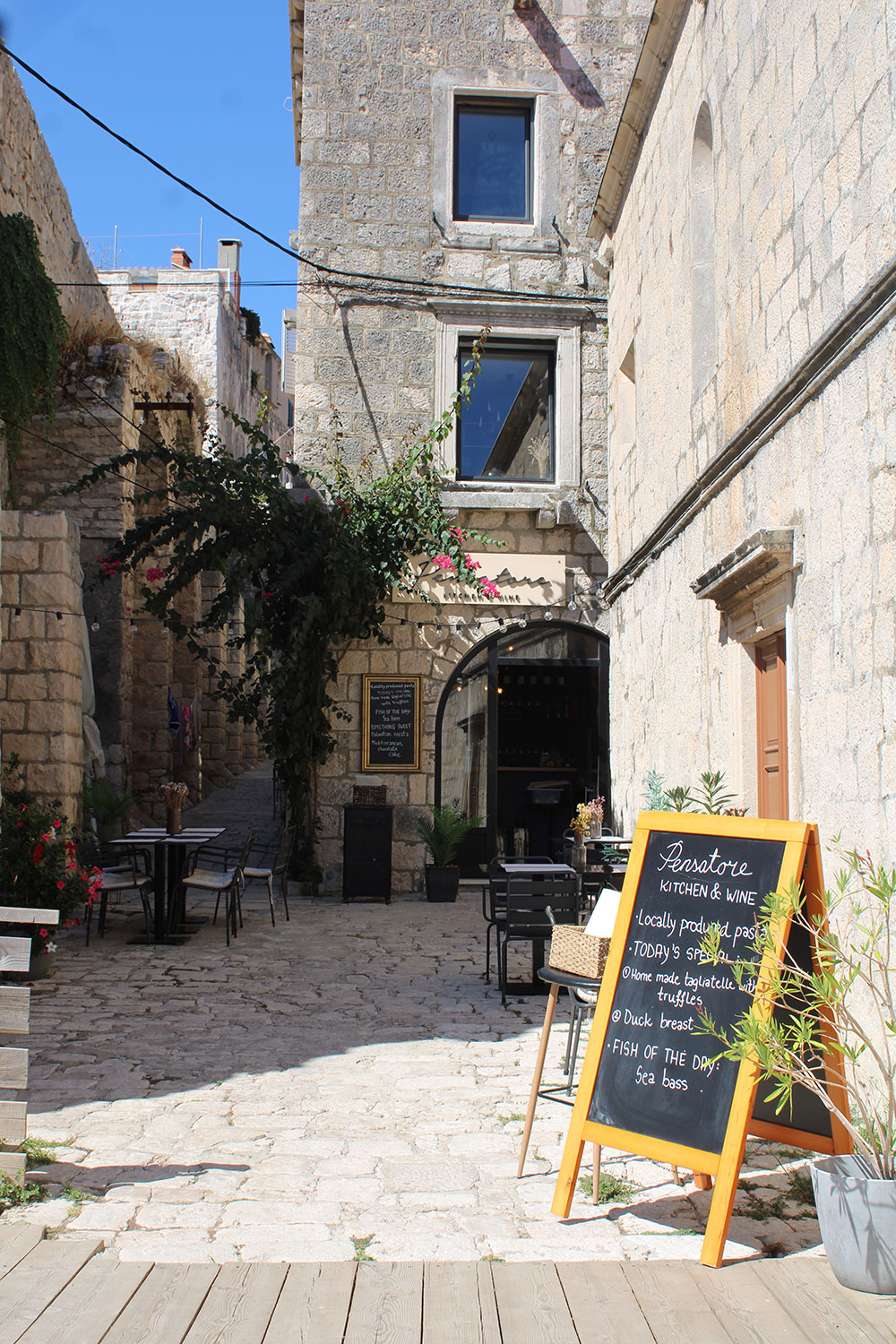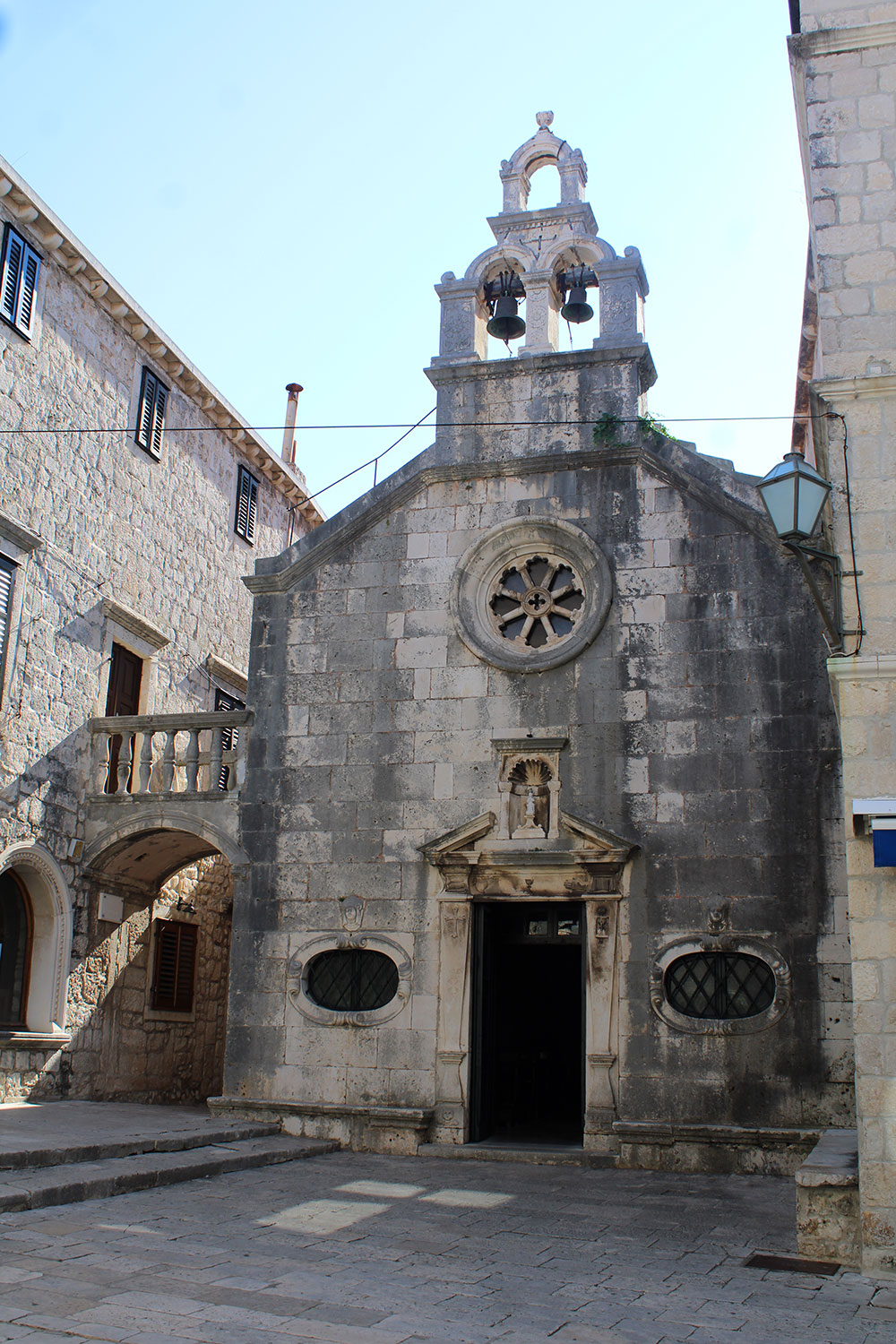 Surprisingly, we have now covered a majority of what there is to "do" in Korcula town, but do not underestimate how much time you can spend there. The town is small but it's filled with charming streets to wander and lots of shops and restaurants. It's a bit on the touristy side but is still quite lovely.
The outer perimeter of the town has a lot of businesses with beautiful sea views, but it's fun to walk down the small streets inside the town and get lost. It feels like there's always something still waiting to be seen.
The areas surrounding Korcula town have beautiful beaches you can visit and swim in. They are rock beaches so I recommend bringing a pair of swim shoes to protect your feet. I think my favorite part about Korcula is that it's a beautiful and well preserved town that's surrounded by so much beautiful nature, including its crystal clear waters.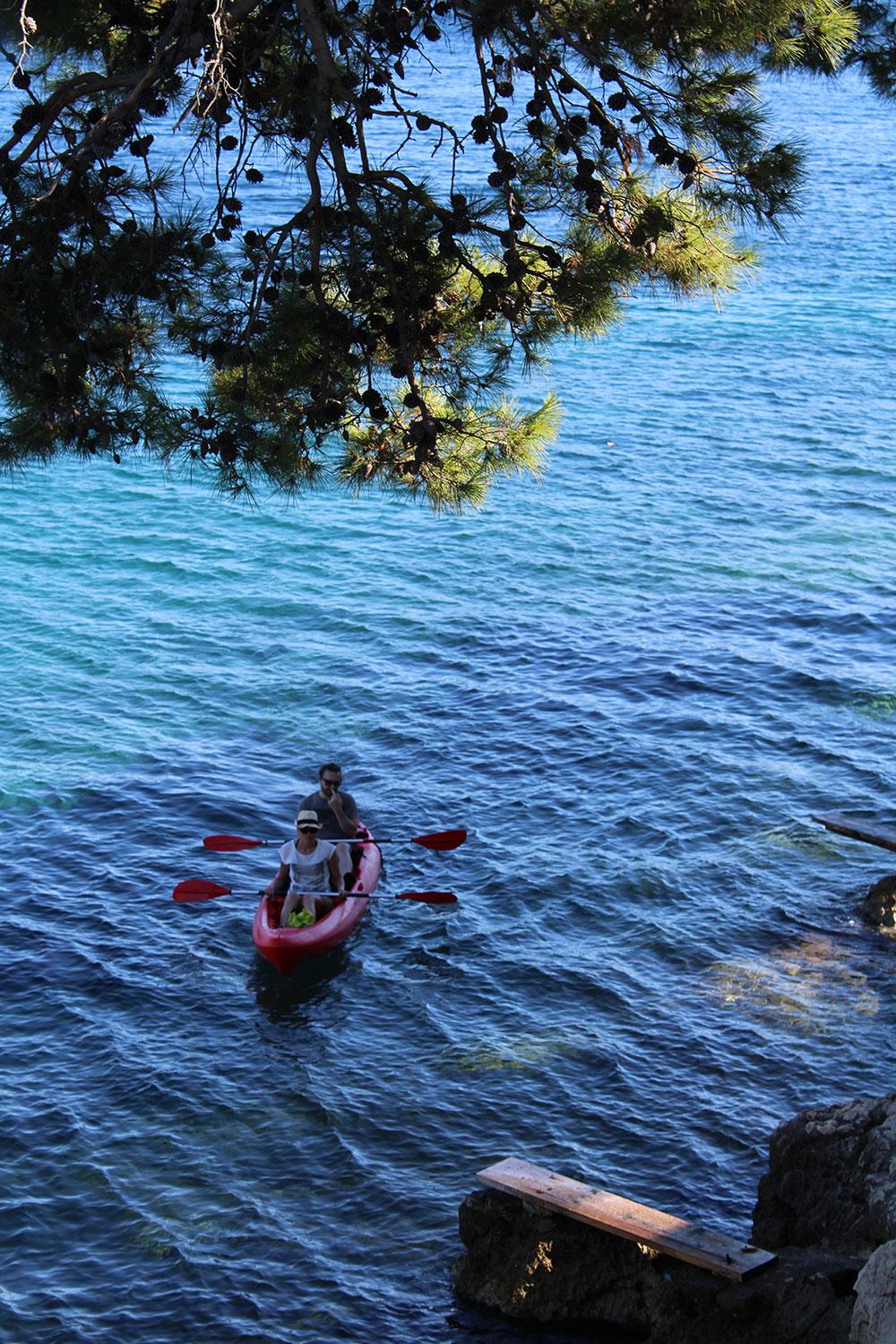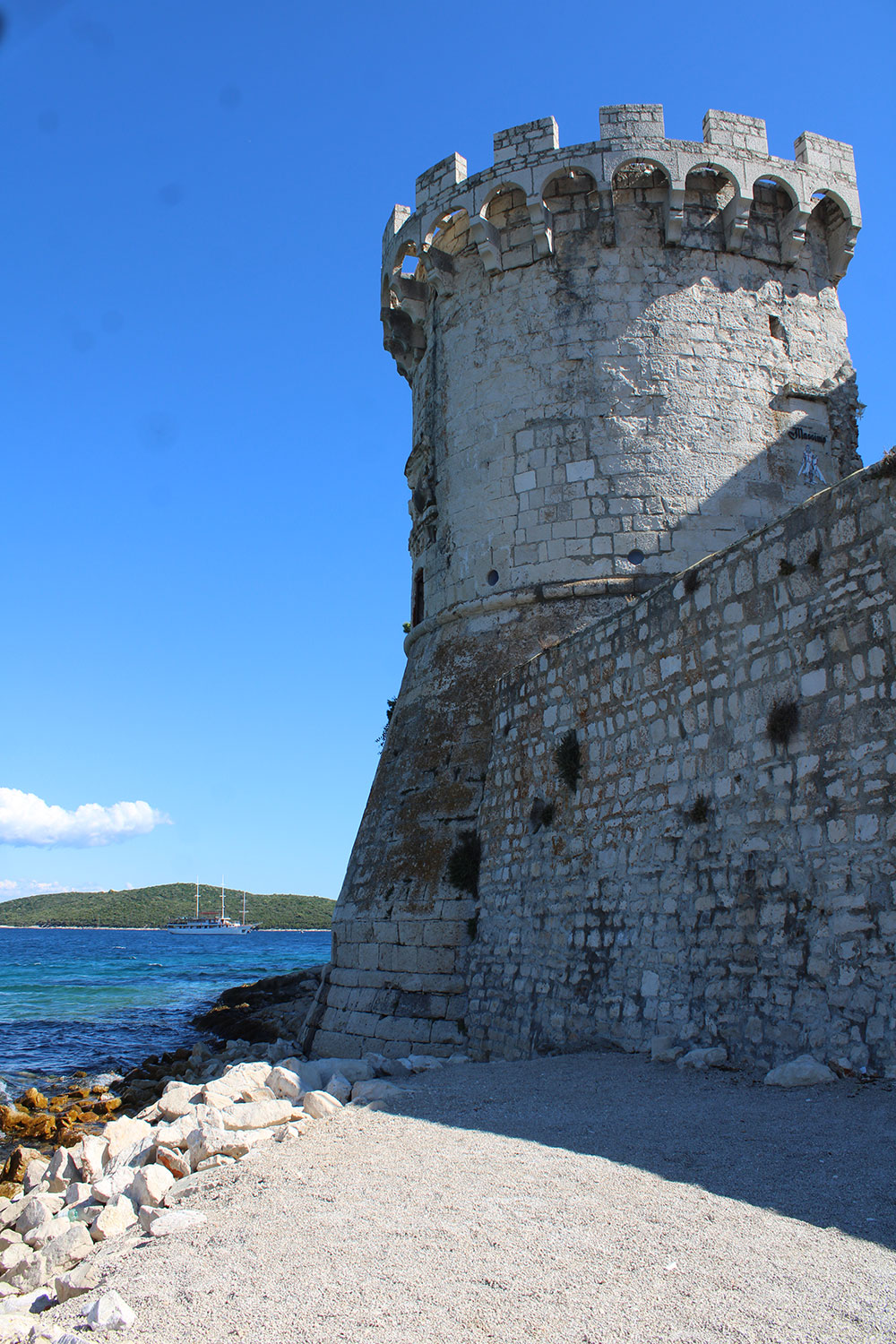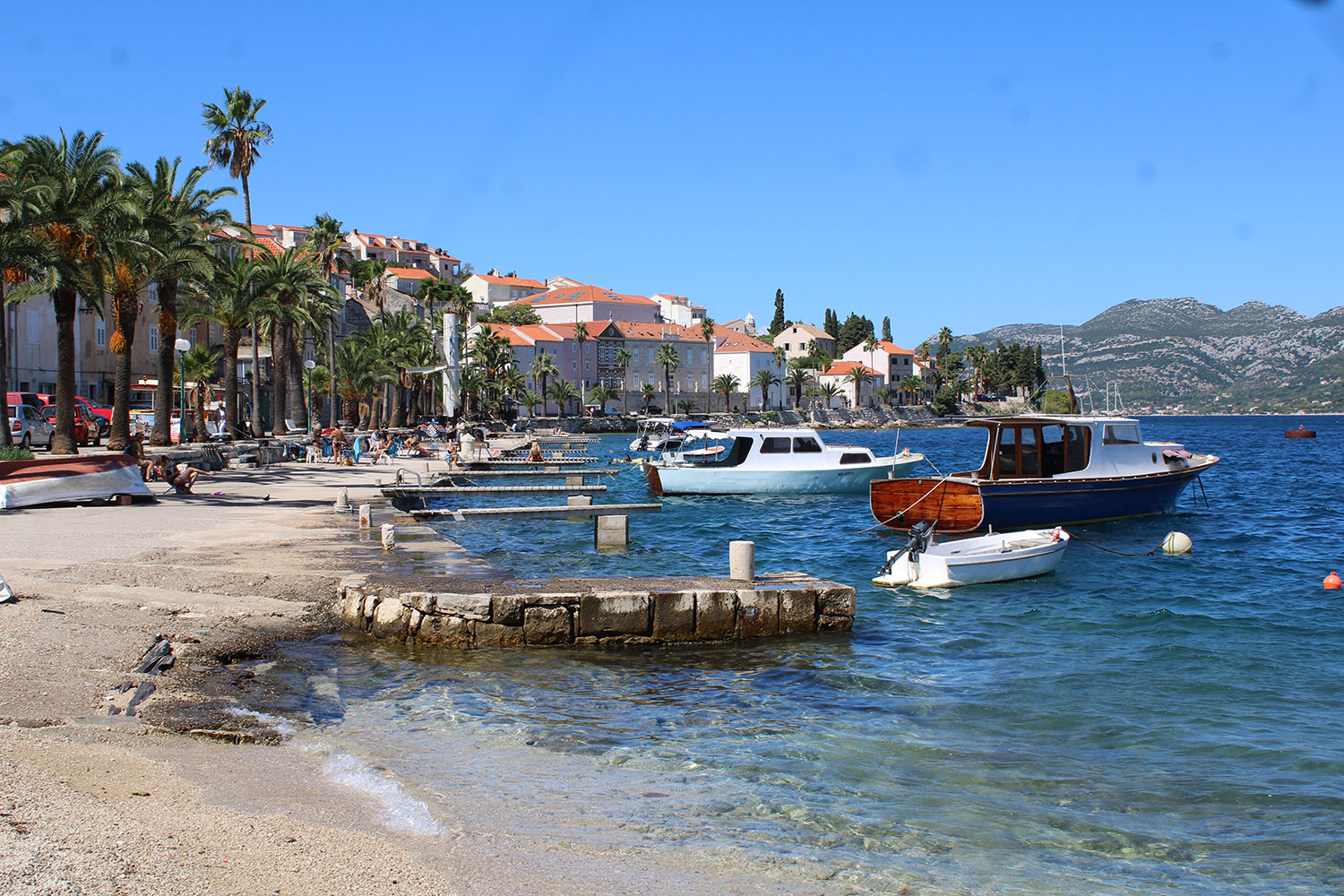 Korcula can also be used as a base for excursions and water sports. Some popular activities are snorkelling, kayaking, boating, and cycling. The island also has several wineries that can be explored from Korcula town. I opted to take a kayak trip but unfortunately the waters were too rough on the day I visited. There are many companies on the island that organise excursions for you to look into if interested. Though there are excursions you can book ahead of time online, you can also easily find and book excursions in the town. It might be cheaper that way, too. If I'd had more time, I'd definitely want to spend another day on Korcula to see a bit of the island.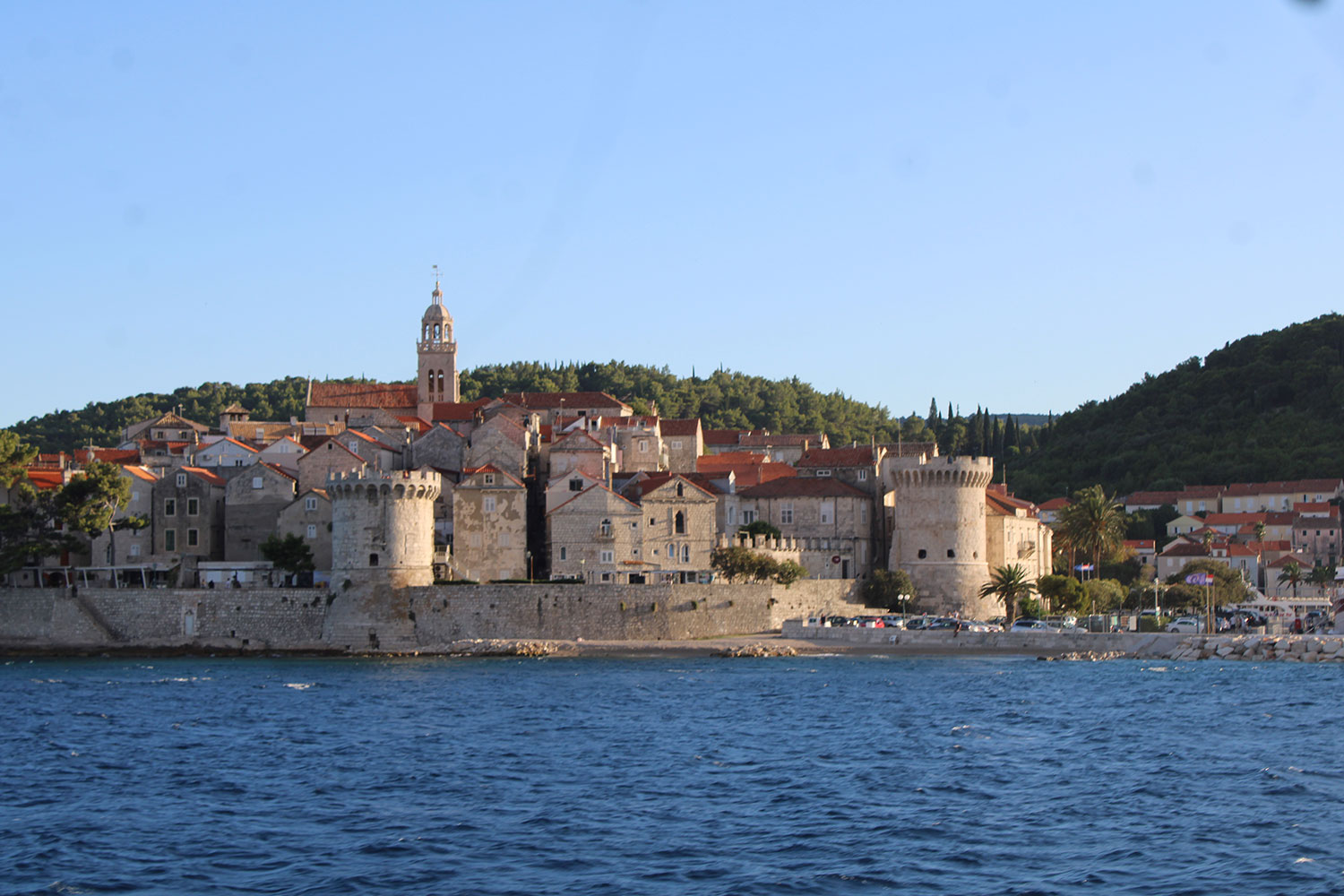 Obviously I very much enjoyed my time in Korcula. The ferry options I had for a day trip allowed either 3 or 9 hours. Three would've been way too short in my opinion, and nine felt long since my kayaking trip got cancelled. However I had a lovely time at the beach and am happy I spent more time there than less time. If you're more of a laid-back traveller, you might want to spend a few days exploring the island and dedicate one day to the town. However, if you're in southern Croatia for any amount of time, Korcula is not to be missed!
Have you ever been to Korcula? What did you think?
Pin This for Later
Please note that this post may contain affiliate links. These are at no additional cost to you but I receive a commission if you make a purchase through the link, and the commission helps me run my blog. Thanks for your support!
Tags:
croatia
,
europe
,
korcula
Sharing is Caring
Want to support me?
Buy me a Coffee