30 Fun Things to Do in Maryland This Fall (2023)
Originally published on Monday, August 1, 2022
I love travelling but I try my best to stay home during the autumn season. Maryland is filled with wonderful autumn- and Halloween-themed activities and I love being able to celebrate the season. Every year I like to get my pumpkins at local pumpkin patches, go to Halloween and fall themed events, and go to haunted houses amongst many other things. So I'd like to share my love of spending fall in Maryland with you!
I've compiled a list of activities to do in Maryland based on my experiences and research. A lot of these places and events are based around Baltimore but I tried to include some more places, as well. Please see their websites for pricing and confirming opening dates. I hope this list gives you inspiration for amazing places to check out in Maryland this fall!
Places marked with a star ★ have my personal recommendation. All other places, I've never personally been to but have put them on my "to-visit" list as they got good reviews and recommendations.
Map of Maryland
Maryland Pumpkin Patches (& Apple Picking)
A combination of pumpkin patches I've been to and enjoyed, and pumpkin patches recommended by friends. A lot of these places are orchards that also offer apple picking.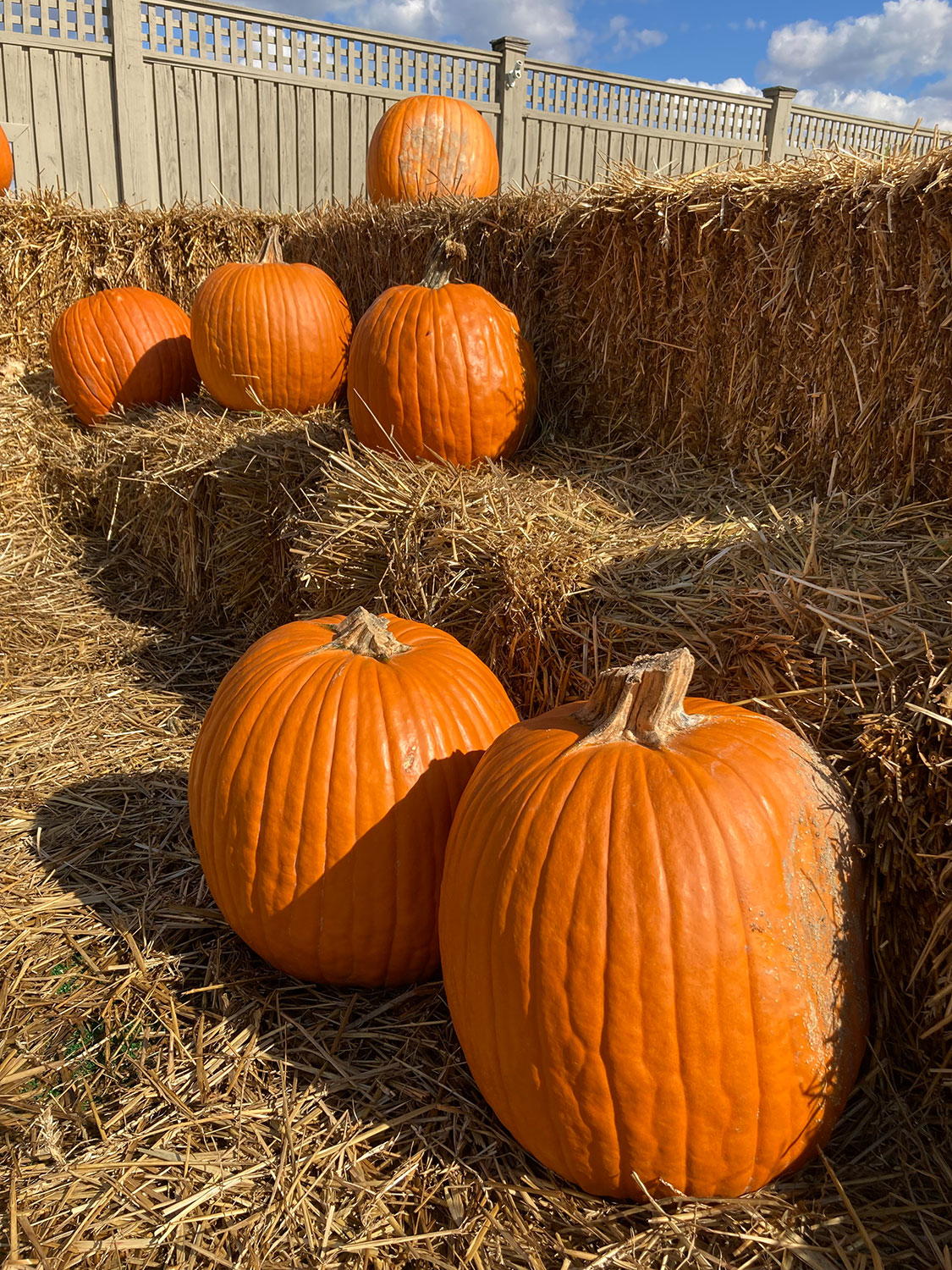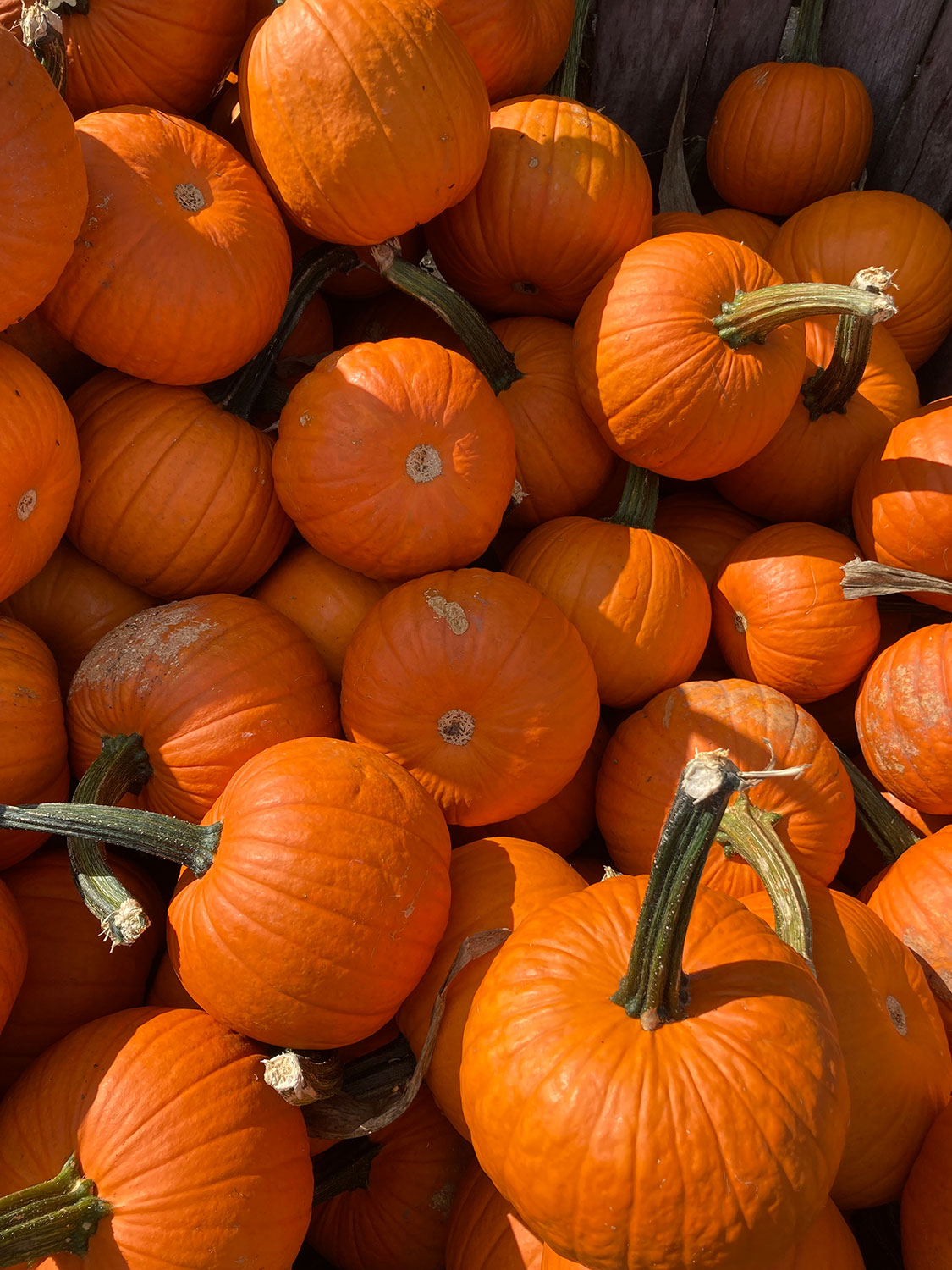 ★ Baugher's Orchards and Farm (Winchester) – Farm with a u-pick patch and petting zoo. Be sure to go to the Baugher Rd address for u-pick as the other one leads to their restaurant. From the parking lot, you'll need to catch a shuttle that will take you over to the pumpkin patches. Make sure you check that you don't need to buy anything ahead of time before getting on the shuttle.
★ Butler's Orchard (Germantown) – This farm is highly rated for its annual fall festival, which has a petting zoo, hayrides, games, and more. It's a child-oriented event, and they also have separate u-pick pumpkin patches and a market for local goods.
★ Clark's Elioak Farm (Ellicott City) – This place is unique because they have the remains of a former amusement park called the "enchanted forest." It's very fun for kids and is one of the quirkiest places you can visit in Maryland. The fall festival includes a pumpkin patch and a petting zoo.
★ Emily's Produce (Cambridge) – A family-owned farm with bountiful u-pick patches, and a store with lots of local produce and products. They have great strawberry, lavender, sunflower, etc. patches during the year and of course they have great pumpkin patches, too. When you're done picking pumpkins, you can stop by their store to get some freshly baked apple cider donuts and other delicious treats made either in-house or locally. Emily's Produce is a personal favourite.
Gaver Farm (Mount Airy) – Farm known for its pumpkin patches and fall festival that runs all season.
★ Greenstreet Gardens (Lothian) – Garden store with a selection of pumpkins. See their events page for autumn and Halloween-themed events. Pet friendly! You can stop in to buy pumpkins whenever they're open but make sure to check their calendar if you're interested in attending their fall festival.
★ Homestead Gardens (Davidsonville, Severna Park) – Large garden store that also sells pumpkins in autumn. See their events page for autumn and Halloween-themed events. Pet friendly! Homestead Gardens is a local favourite but be warned that they tend to lean on the more expensive side.
Jumbo's Pumpkin Patch (Middletown)
Milburn Orchards (Elkton)
★ Montpelier Farms (Upper Marlboro) – The Montpelier Farms Fall Festival is very popular so advanced tickets are recommended. They have a large selection of activities from pumpkin patches to feeding of the barn animals, to corn mazes and a variety of different homemade food and drinks.
★ Queen Anne Farm (Mitchellville) – A small farm with fresh produce and a fun pumpkin patch. They also have some chickens and other small animals there, depending. In years past, the pumpkin patch required advanced tickets (which go to the cost of your pumpkins) and reservations to visit because the farm is too small to accommodate swarms of visitors. Be sure to check out their website and see if you'll need to purchase these advance tickets.
★ Weber's Cider Mill Farm (Parkville) – A large farm offering a huge pumpkin patch and selection of other products. At Weber's, they have a huge pumpkin patch that you have to pay to go into. This should also include admission to their petting zoo, etc. However they also have a store up at the entrance where you can buy pumpkins from bins. You can buy a drink at their small cafe, too.
Maryland Festivals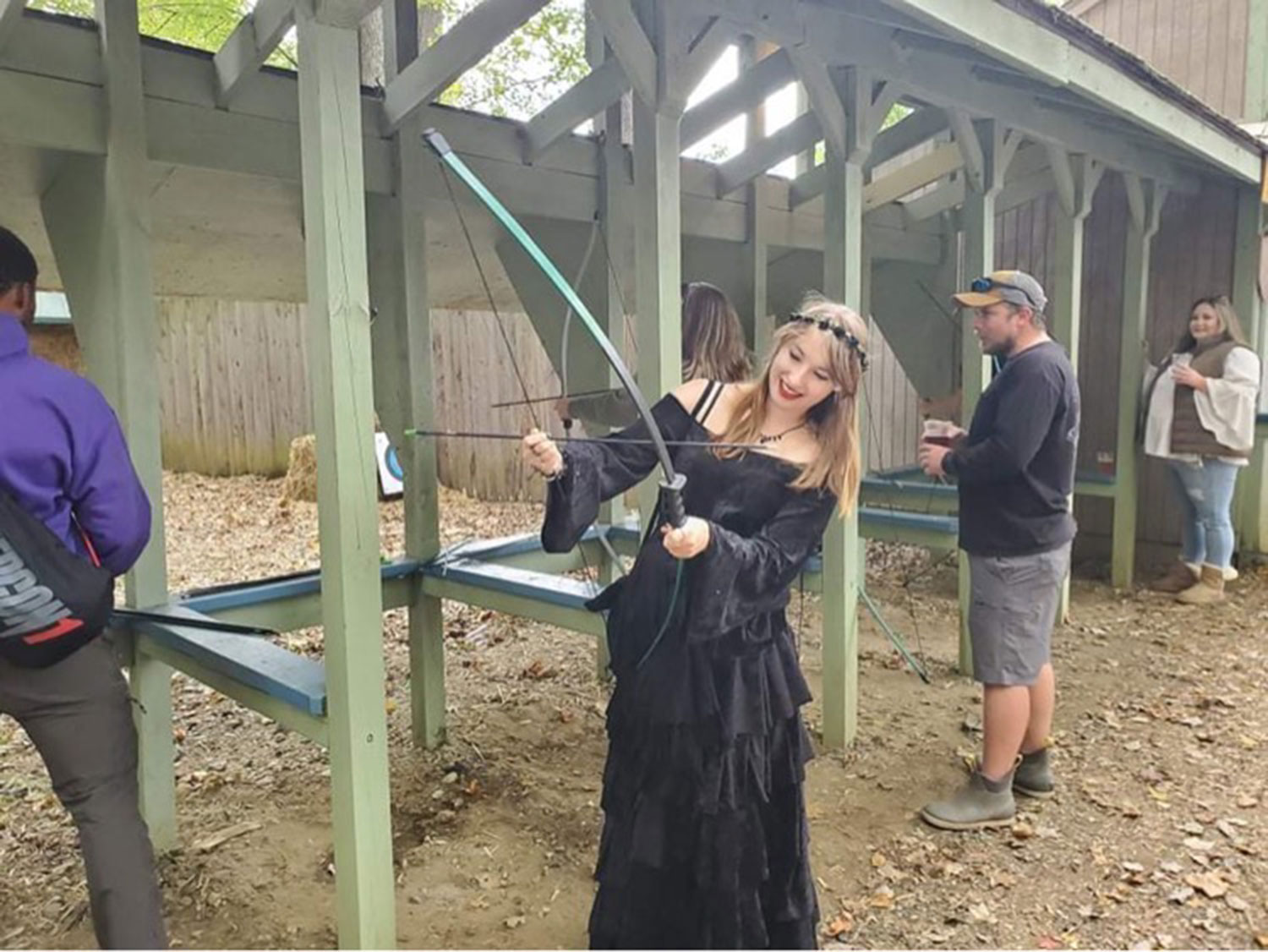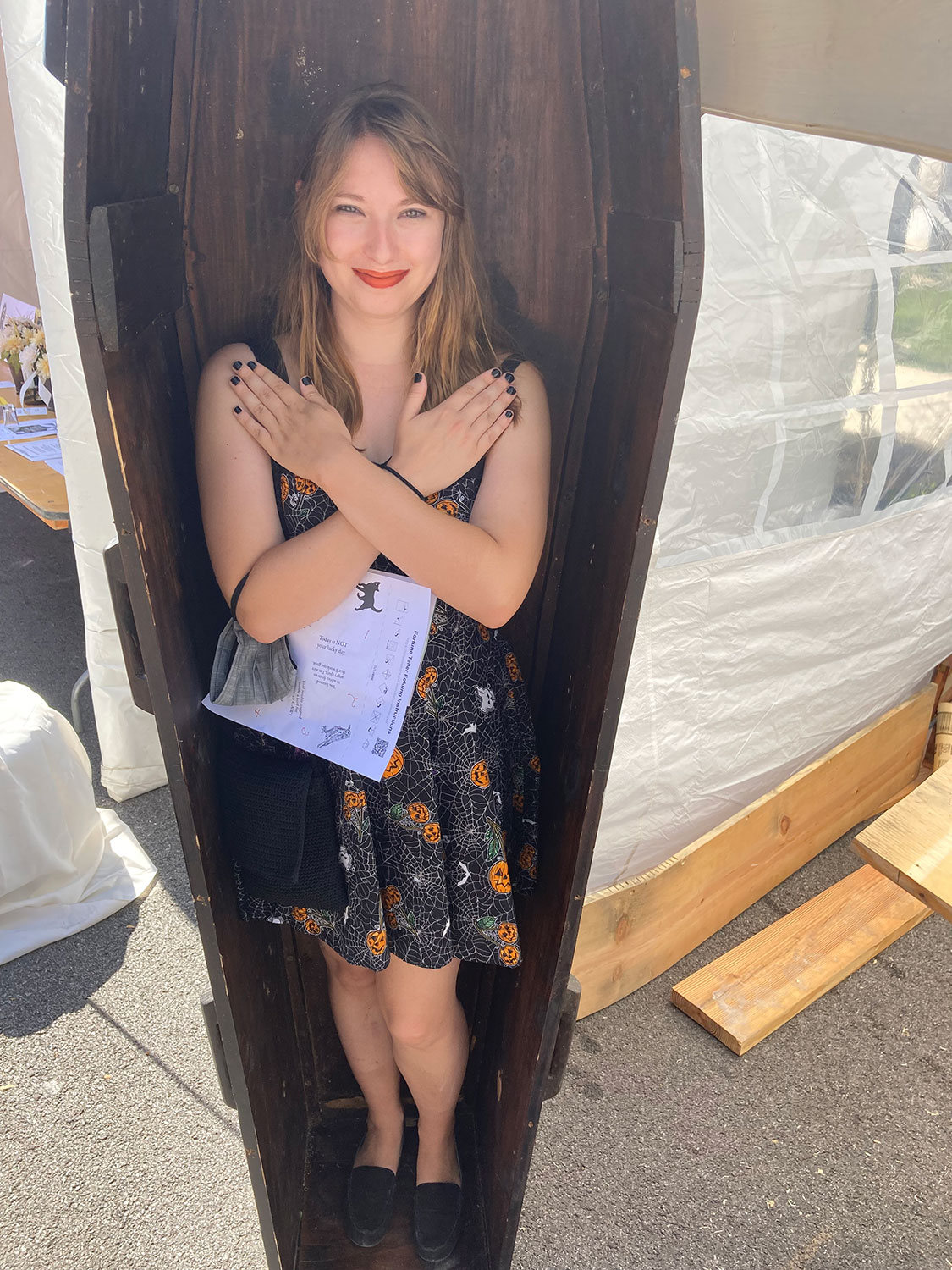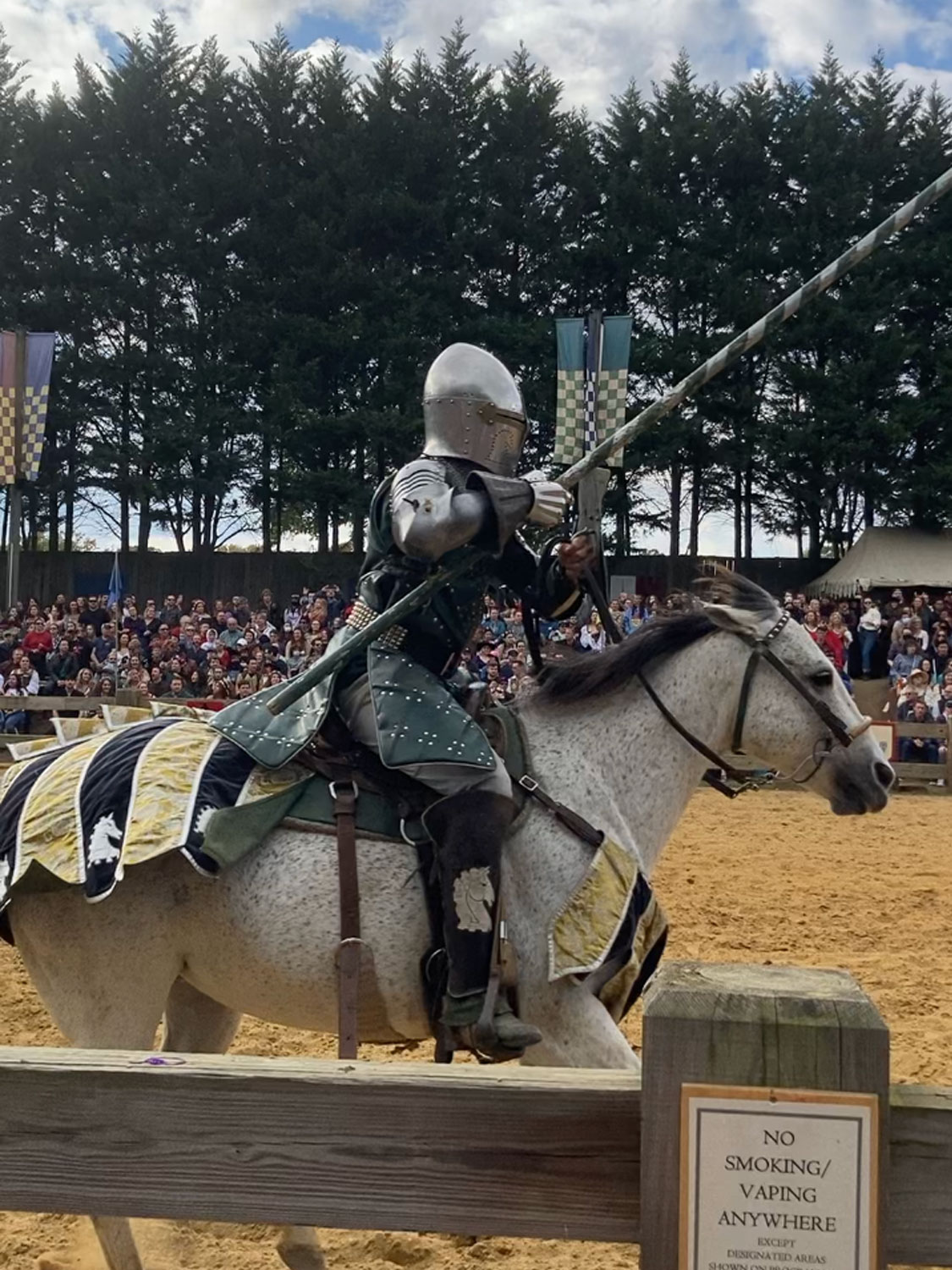 The International Poe Festival & Renaissance Festival
★ Maryland Renaissance Festival (Crownsville) – Open August to October and considered one of the best in the country, the MD Renn Fest is an experience one should have at least once in his lifetime. See local artists and vendors, watch plays and performances, drink lots of mead, and be merry. A must-do for geeks!
Madonnari Arts Festival (September 8-10 in Baltimore) – See street art (amongst other types) in this yearly festival taking place in Baltimore's Little Italy.
Maryland Wine Festival (September 16 in Westminster)
Hampdenfest (September 23 in Baltimore) – Experience Baltimore's hipster neighbourhood in this yearly event featuring food, local vendors, and live music.
Pigtown Festival (September 30 in Baltimore) – Celebrate Baltimore's Pigtown area with food, vendors, and pig races (don't worry – the pigs come from a local sanctuary!)
★ Fell's Point Fun Festival (October 6-8 in Baltimore) – Fell's Point is one of Baltimore's liveliest areas, and the Fun Festival exemplifies it with several days of food and local business stalls with some live performances.
★ World Oddities Expo (October 7 in Baltimore) – Visit Baltimore's yearly expo of offbeat and strange vendors – mostly of taxidermy and horror-themed decor.
★ The International Edgar Allan Poe Festival (October 7-8 in Baltimore) – Enjoy Poe-themed art, Poe-themed performances, and even Poe-themed beer in this free weekend festival outside the house Poe lived in himself. This event is largely a place to stop by, see local artists, hear poetry and other morbid-themed performances, and get a bit to drink. However they also host a masquerade each year if that's something that piques your fancy, but it is a bit expensive.
The Great Halloween Lantern Parade (October 21 in Baltimore) – See beautiful lanterns illuminate Baltimore's Patterson Park with this Halloween season parade.
BARCStoberfest (October 28 in Baltimore) – Enjoy a pet-friendly 5k and Octoberfest festival to benefit one of the city's largest pet rescues.
Baltimore Craft Beer Festival (November 4 in Baltimore)
Maryland Irish Festival (November 10-12 in Lutherville-Timonium)
Good Maryland Haunts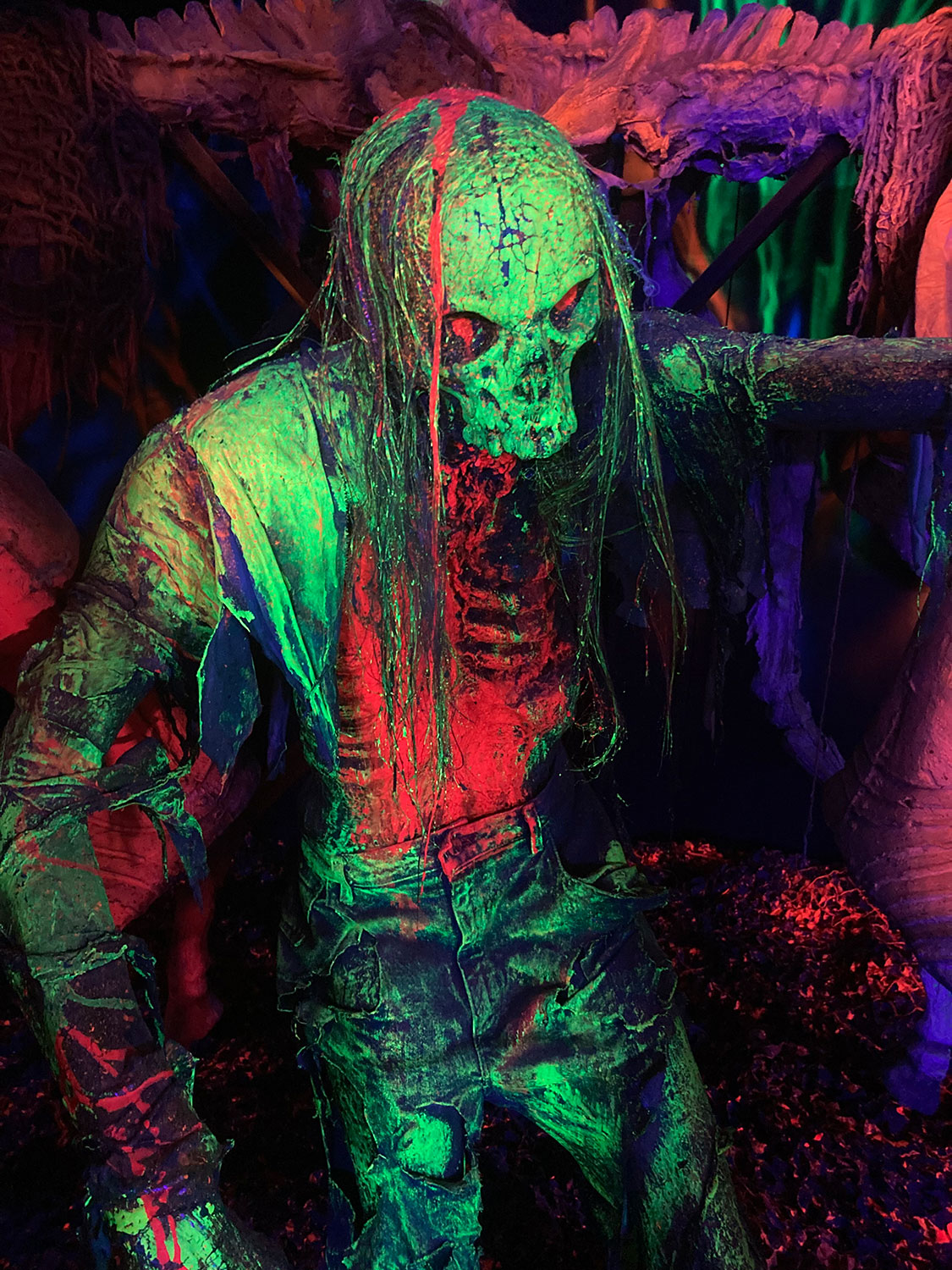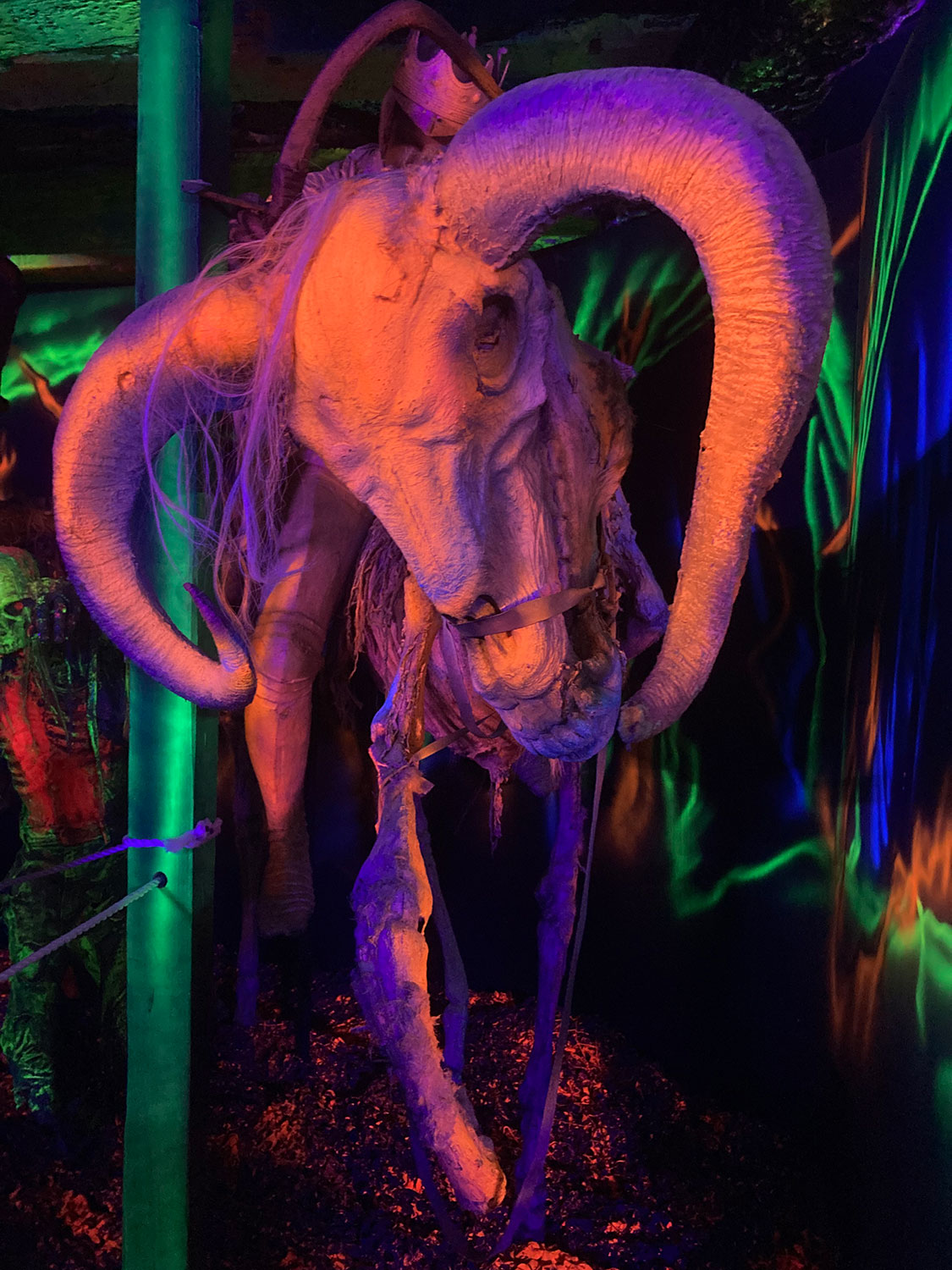 Bennett's Curse
Baltimore Ghost Tours (Baltimore) – Uncover the city's grim secrets on a ghost tour. Available in Fells Point year-round and Mount Vernon only during October.
★ Bennett's Curse Haunted House – A large and locally renowned haunted house. Expect to spend 20-30 minutes in the maze once you get in. Tickets sell out so buy yours online to secure your spot.
Frederick Ghost Tours (Frederick) – Did you know Frederick is said to be Maryland's most haunted city? Take a ghost tour to find out what spooky story the city is hiding.
★ Legends of the Fog (Aberdeen) – This haunted house has four different areas to explore and is one of Maryland's most popular haunted houses. Look for tickets a few months in advance to get extreme discounts.
The Nevermore Haunt (Baltimore) – Explore one of Baltimore's most extensive haunted houses (if you're brave enough!).
★ Six Flags Fright Fest (Bowie) – Enjoy rides and roller coasters with an added element of Fright at Six Flags America. If you're an adrenaline junkie, Six Flags America has some rides you're sure to enjoy.
PS – Depending on your family size, if you visit the park 2-3 times in one year, it's worth getting an annual pass.
Haven't been to Maryland before?
If this is your first fall in Maryland then let me tell you that the weather here can be quite unpredictable. Definitely pack layers and be prepared for warmer days. This September is supposed to have highs of the 80s/90s which is not uncommon here. Sometimes it gets colder, or much colder, in October and November but sometimes it can still be quite warm if not hot. So be prepared!
Which places on this list are among your favourites? Are there any you'd like to add?
Have a happy autumn season, everyone!
Please note that this post may contain affiliate links. These are at no additional cost to you but I receive a commission if you make a purchase through the link, and the commission helps me run my blog. Thanks for your support!
Tags:
baltimore
,
maryland
,
north america
,
united states
Sharing is Caring
Want to support me?
Buy me a Coffee