Warner Bros. Studio Tour vs Paramount Studio Tour
Originally published on Friday, August 19, 2022
I love a good film just as much as the next person. The Big Screen and its secrets are so fascinating to me. When I went to Hollywood, I was determined to learn more about the secrets of Hollywood and see where so many masterpieces were made, and booked two studio tours.
I couldn't decide on only one so I splurged on two tours. First, I went to the Warner Bros. Studio Tour, visiting the standard studio tour. Then I also went on the Paramount Studio Tour, also opting for their standard studio tour. Which one did I think was better?
Warner Bros. Studio Tour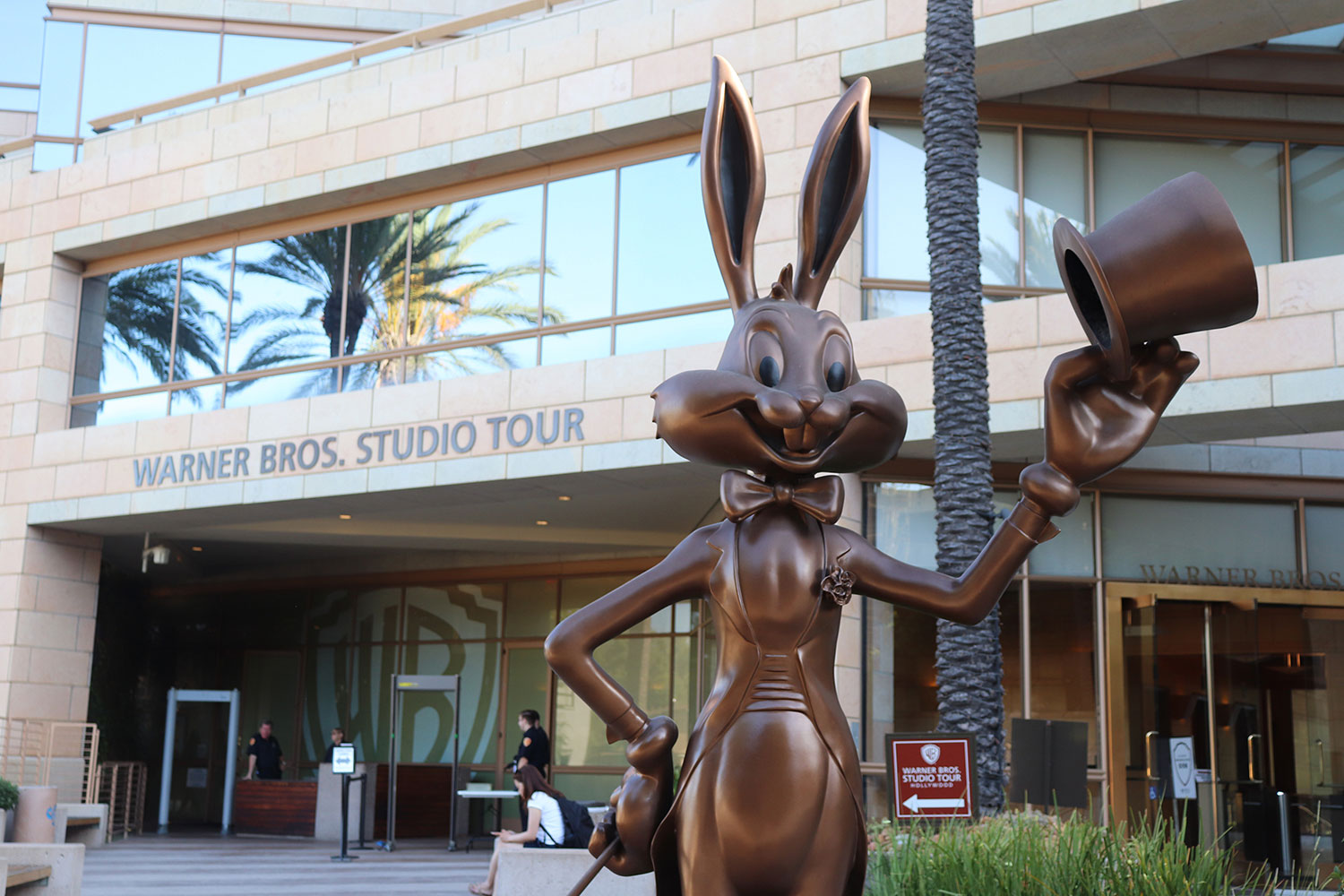 The first stop on the Warner Bros. Studio Tour is a short film (of course). It's essentially just clips of movies they've filmed so you can see the selection of their movies and get pumped for the tour. Your tour guide then comes to get you and you head out in groups of about 20 people. They don't tell you a lot about the history but they show you a lot of cool outdoor lots. You can see their forest lot, their suburban town lot, and their New York City lot. These lots are created to be versatile but quite standard. They have screens that show you some scenes that were filmed where you're standing, and our guide knew a lot more and was able to tell us about some other films that were shot in those areas.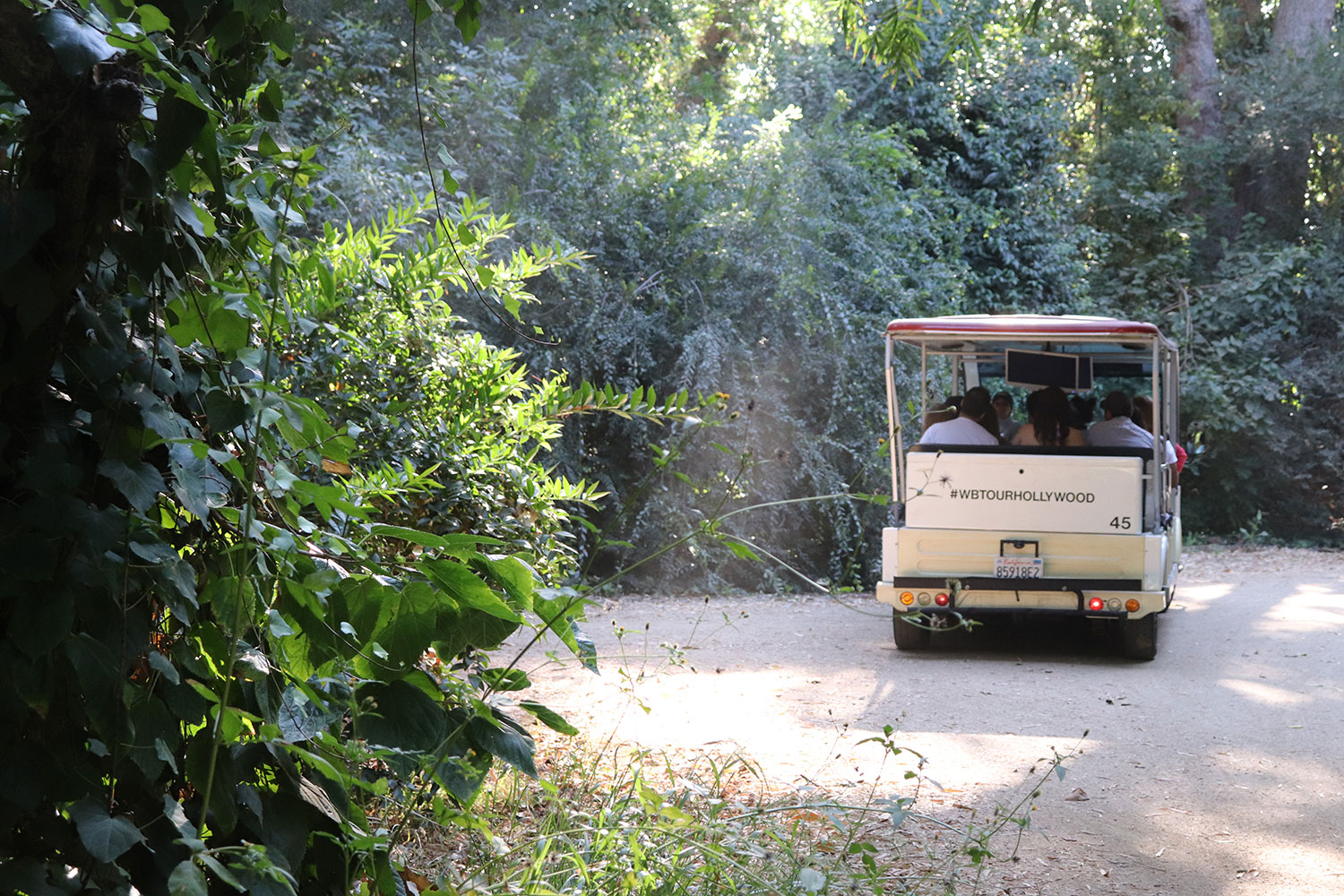 Of course, they also tell and show you the secrets of Hollywood. Some stuff is pretty standard, like using plaster to look like stone because it's cheaper and quicker to make. But I'm still mindblown over something I learned here: they take branches and leaves off of the trees when needed, and also put them back on when needed. I didn't know you could just take branches and leaves off of real trees and then reattach them like nothing happened! It's so extra and so cool.
I later watched The Monster Squad, which is filmed on their suburban town lot with 0% editing, and it was really cool to recognise the location.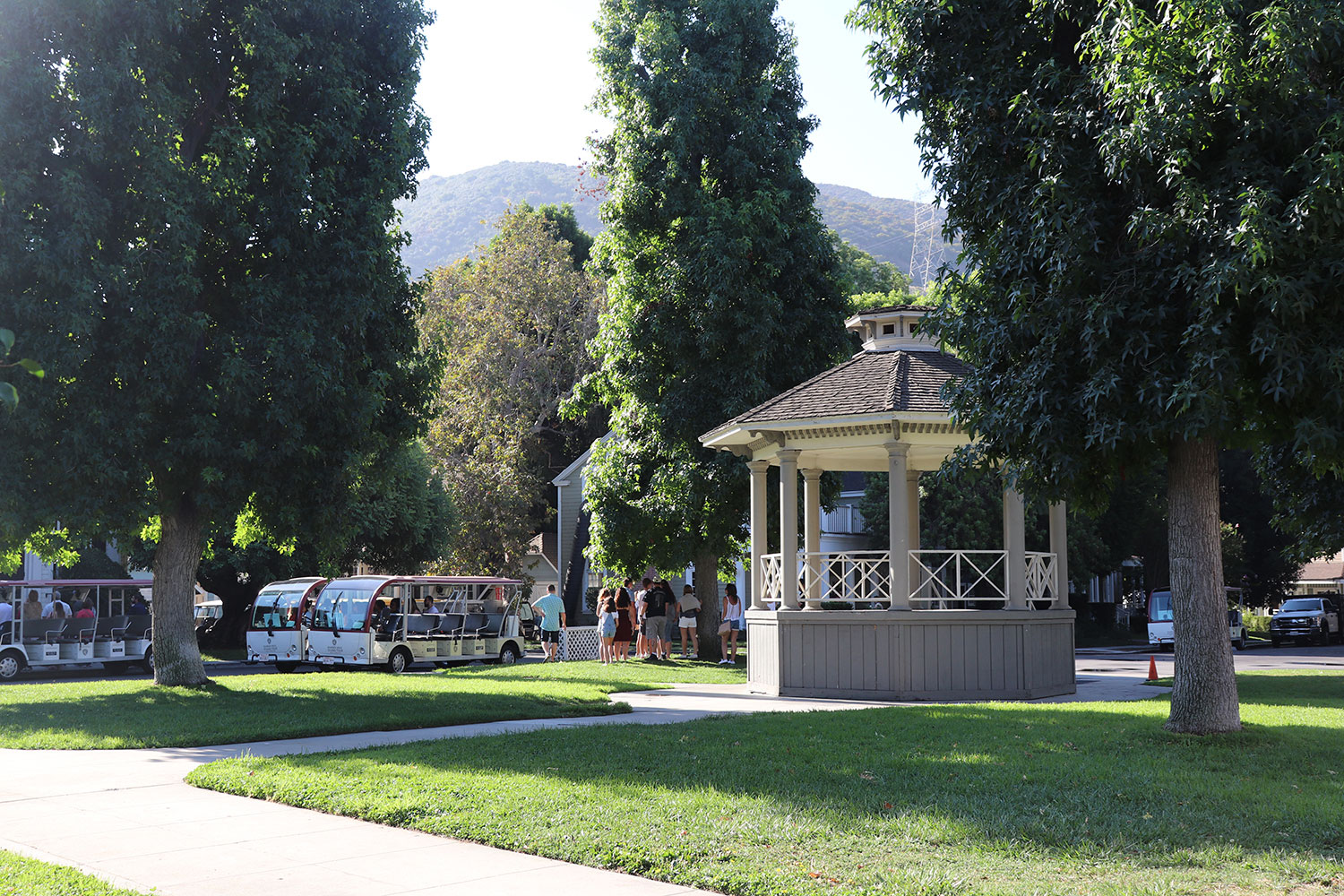 The guides, if not the tours, are really heavy on certain shows and movies. If you like Friends, this tour is completely full of their filming locations. They also have a lot about Gilmore Girls. A lot of our tour revolved around those two shows but you have to imagine how lengthy going through a whole history of Hollywood would be.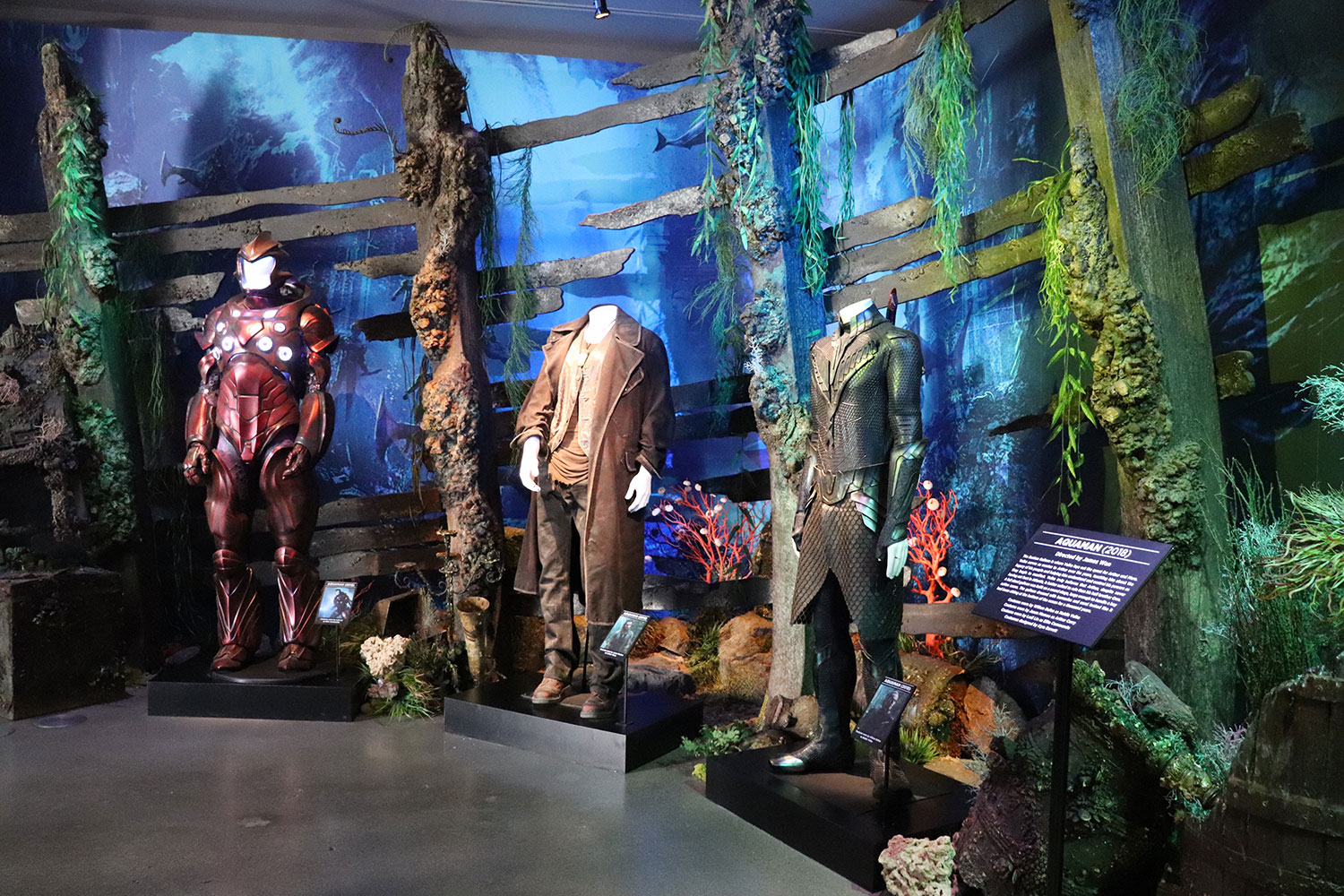 Then you also get to go into some indoor lots. We got to see the set for Fuller House and then the set of Conan. No photos were allowed but we got to see how shows like those two are filmed. They also have some exhibits that they bring you into. You can see one on DC movies and then one on Harry Potter. I expect these change from time to time. The DC movie exhibit was fascinating and it was easy to visualise the props in the movies, even though I haven't seen any of the movies. The Harry Potter exhibit was actually quite small, and I was disappointed that they didn't sort us with the sorting hat. My tour guide said that they no longer did that on the tour, but my friend and her husband visited the same place just two weeks later and got sorted on the tour. Fishy. Alas, I did get to see some awesome costumes and props from the Harry Potter series. They have some original costumes and candy props. However, I still need to go to the tour in London – this is nothing compared to that.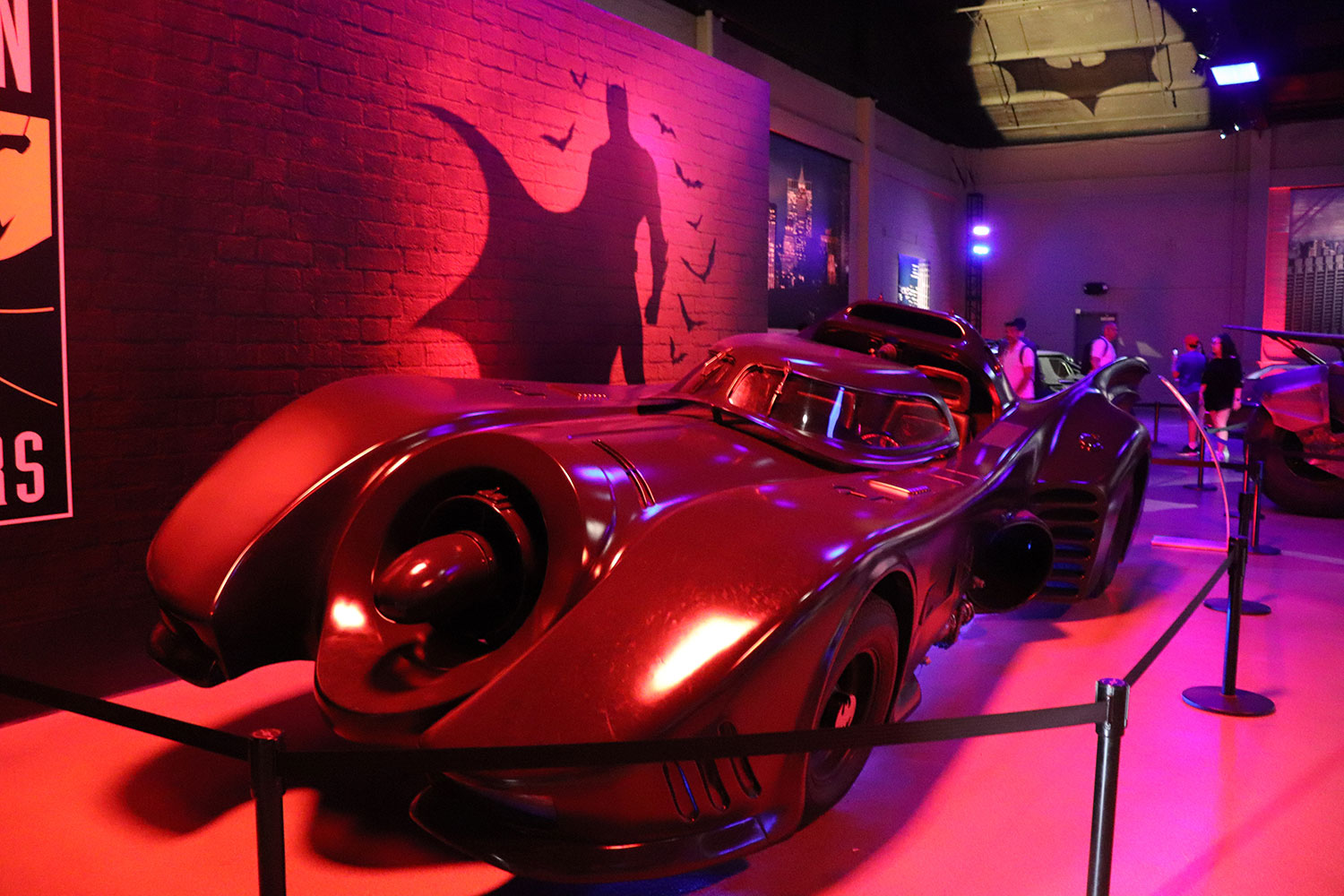 You can return to the land of superheroes by visiting the garage where they keep several Batmobiles. There were somewhere from 7-10 vehicles in the garage, all original to the movies, and all apparently working vehicles.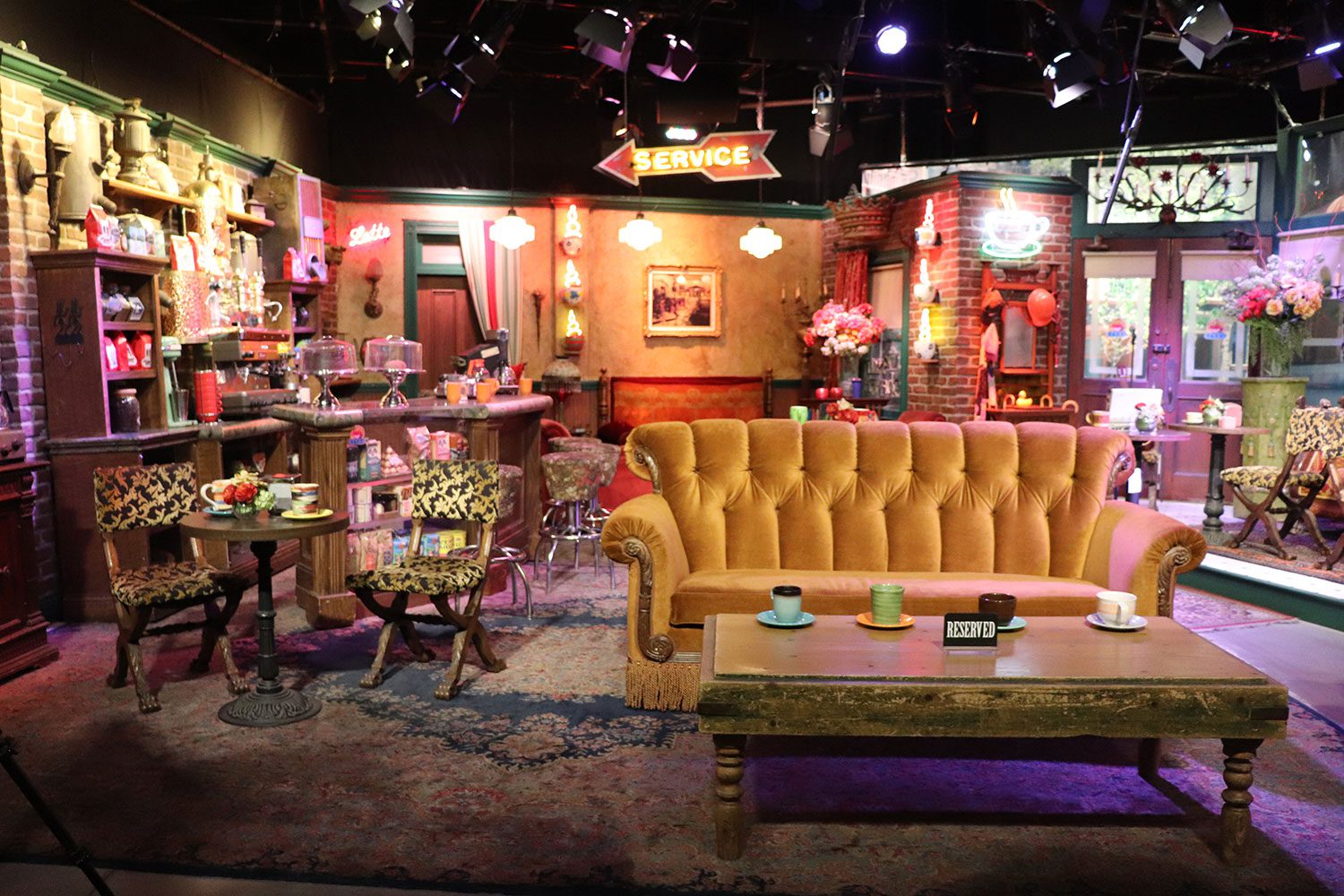 The tour wraps up by dropping you off at "Stage 48," which is a museum-style part of the tour. This is self-guided. I thought it was educational and there was a lot more variety of TV shows' and movies' props and facts there. This is also where you can get your photo taken on the sets of Friends and The Big Bang Theory. You can't actually explore the sets as it's just a photo op. You sit on the couches and get your photo taken, which I believe is complimentary. You can also get your photo taken with their green screen setups, as either a wizard riding a broomstick or someone on Batman's Batpod. I believe these are complimentary as well.
One thing I really didn't like about this tour… I cannot believe that Warner Bros. would create Scooby Doo and then just deny its existence. I mean, it's Scooby Doo. It's one of the best TV and movie franchises in existence. I'm incredibly disappointed in them.
Otherwise, it was a great tour and I'd highly recommend it. It was really informative and a memorable experience. I actually learned a lot, both by reading but also by exploring, that I remember today, and I got to see some great props from fantastic movies. Tour guides change but mine was very enthusiastic and eager to share information. It put Hollywood into perspective but it was a lot of fun, even for a solo traveller.
Paramount Studio Tour
Next, I went to the Paramount Studio Tour. We get to do something really cool at the start of the tour – hold an Academy Award! Mine was for 1953 Best Special Effects. Then we head out on the tour. The great thing about this tour is that it's smaller and more intimate. We had about 6-10 people in our group and got to introduce ourselves and our favourite movies, which allowed the tour guide to give us a much more personal experience. For example, I told her that I like Alfred Hitchcock, and she was able to point out places and state facts that were relevant to that. Imagine all the info guides must know to be able to curate each tour like that!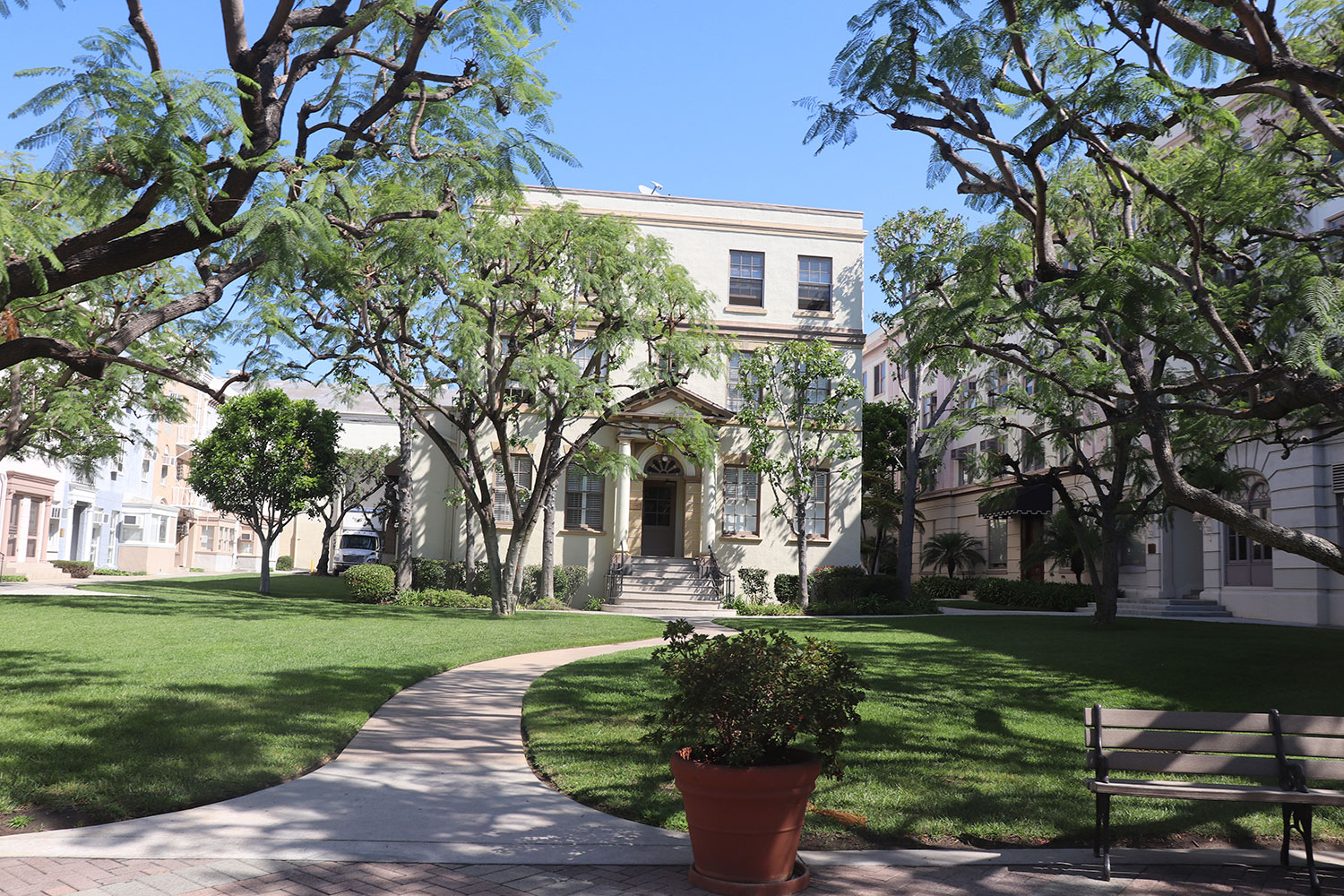 This tour is much more centered on behind-the-scenes information rather than props. They tell you a lot about the history of Paramount Studios and how certain films came to be made. They also have an iPad where they can show you photos and clips of movies that were filmed where you're standing. They did this a lot more than Warner Bros., so it was easier to envision how certain spaces could transform for different purposes. There are some outdoor lots you visit but nothing as extensive as Warner Bros.
One of the coolest places we got to see was a large blue lot. It was just a blue parking lot that was outside. Our guide then showed us a variety of scenes that were filmed there, which really brought to light the magic of Hollywood and how spaces can be transformed using no more than special effects.
The prop warehouse.
You get to go on a few indoor lots as well. We saw the sets of Dr. Phil and Grace & Frankie. I hadn't even heard of the latter but we actually got to go in and explore the set, rather than look at it from a few feet away. That part was really cool!
You also get to spend some time in their prop warehouse but honestly, that was one of the most disappointing parts of the tour. All the props – no more than about 30 – are from obscure movies nobody there had ever heard of. We were given some time to explore but we kind of just looked around for a minute and then waited to leave.
I was also bugged that it was so hot ('cause, you know, southern California) but our tour guide was required to wear a long sleeved shirt and a blazer. Someone pointed this out and the guide said yes, the uniform is very hot. Is it weird to write that here? Treating employees like that docks points in my book.
So if it's not obvious from this review, I thought Warner Bros. was the clear winner for the Studio Tour. I enjoyed that Paramount provides a more intimate experience, but they also provided much more information that we could've found online. I love history but with a studio tour, I was looking for an experience I couldn't get anywhere else. Warner Bros. provided that a lot more, and getting to see so many great things in such a short period of time was more exciting. Warner Bros. also milks its hugely popular productions (except Scooby Doo). Paramount doesn't do that as much. It tells a clearer story when you can see multiple filming locations and props from a specific movie or show rather than bits and pieces from a wide array of movies and shows.
Both are expensive tours, but I'd definitely recommend visiting Warner Bros. Studios if you're into film. I don't think it's worth visiting Paramount Studios as well, especially at such a hefty price. However if you have the money, it's definitely worth a visit.
Have you ever been to either studio tour? What did you think?
Also, off the topic of travelling, I'm interested in hearing what your favourite movies and TV shows are! Pop them into the comments below 'cause I'd love to know.
Pin This for Later
Please note that this post may contain affiliate links. These are at no additional cost to you but I receive a commission if you make a purchase through the link, and the commission helps me run my blog. Thanks for your support!
Tags:
california
,
los angeles
,
united states
Sharing is Caring
Want to support me?
Buy me a Coffee
1 Comment on "Warner Bros. Studio Tour vs Paramount Studio Tour"