Exploring Florence, Italy – Things to Do & Travel Guide
Originally published on Sunday, October 23, 2022
Florence is one of Italy's most popular cities, and it's very deserving of the status. This beautiful place is steeped in history, mainly Renaissance history, and of course art. Florence is an absolute must-visit for art lovers, who will find that there's a lot to do.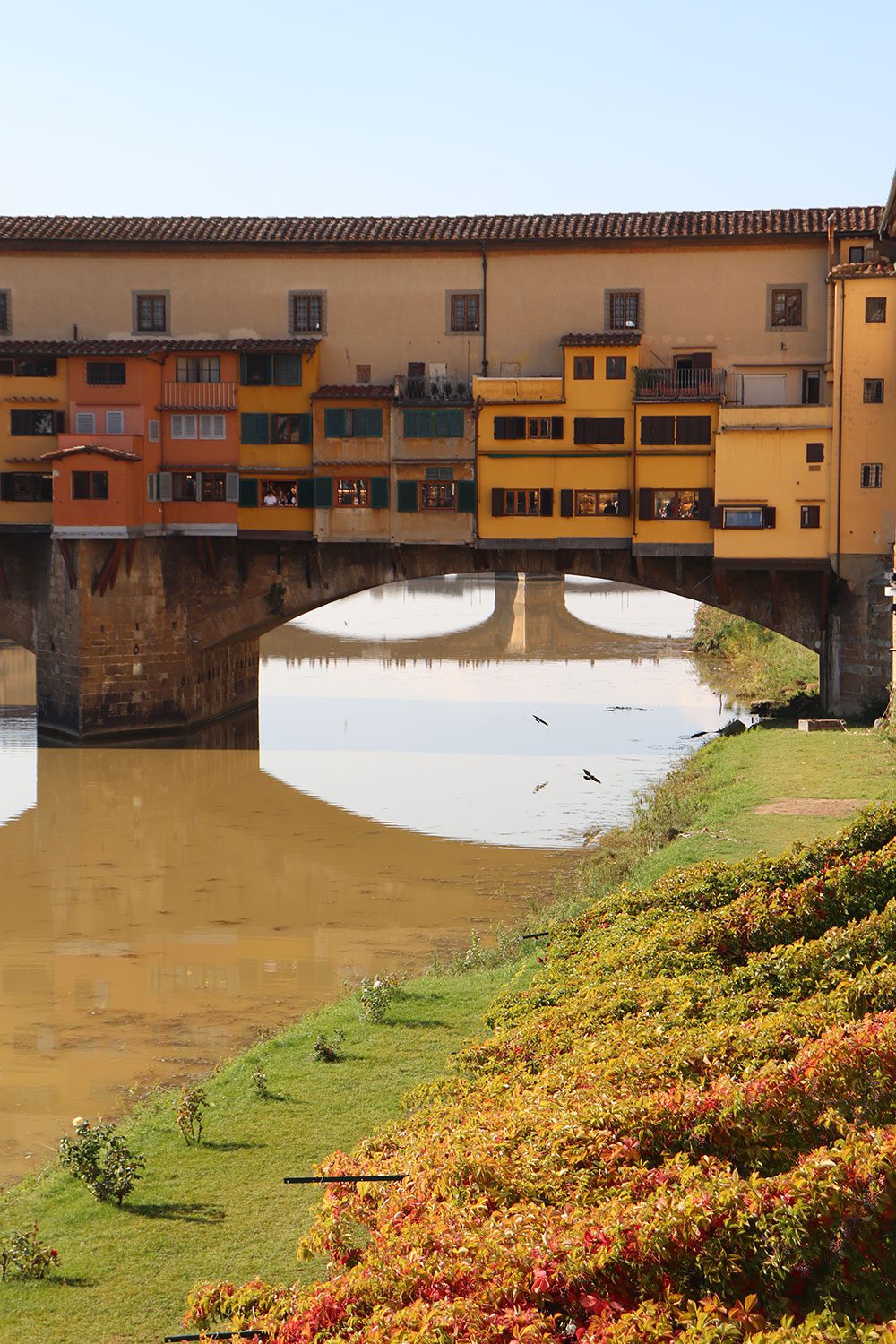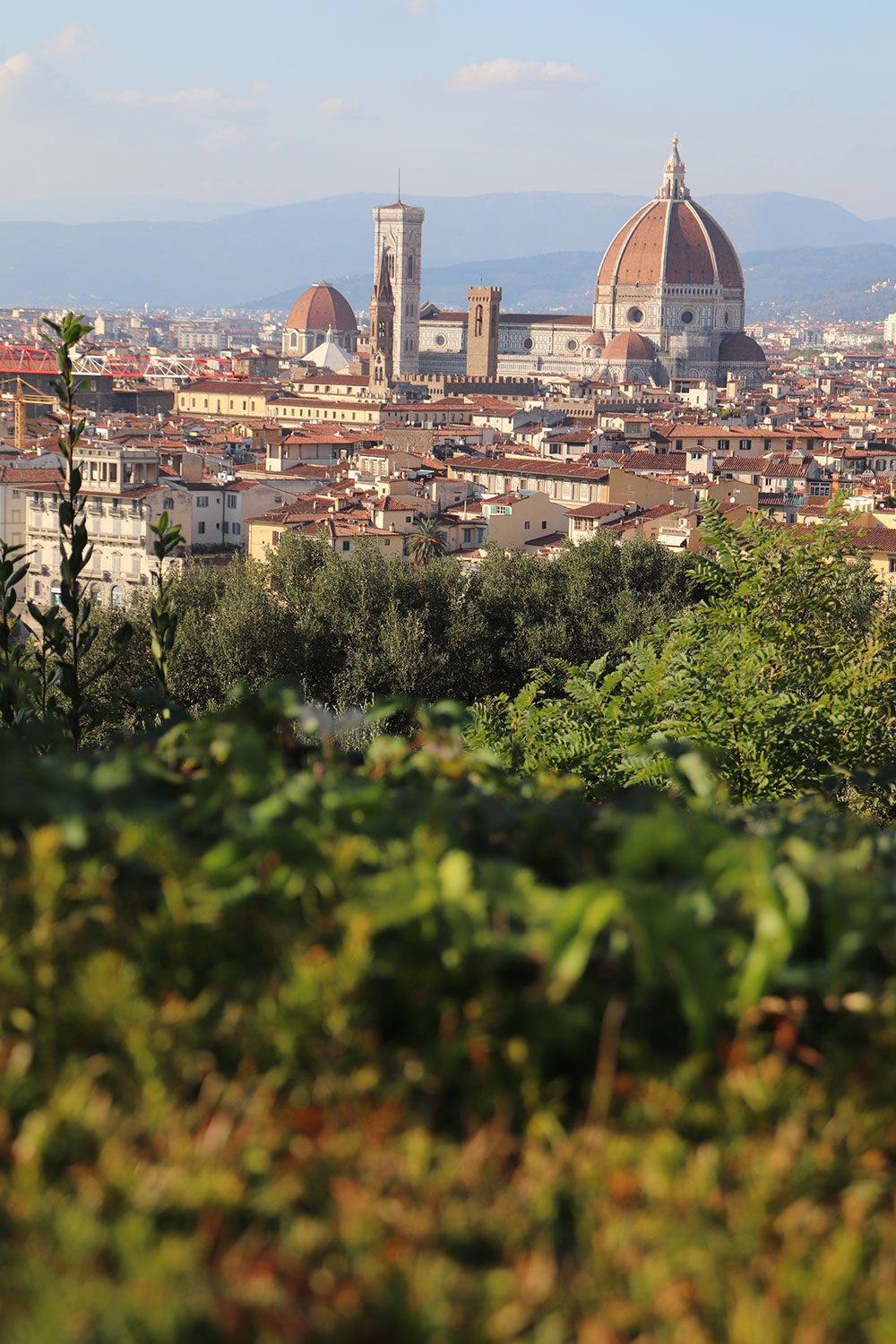 The History of Florence
Florence actually dates to the times of Julius Caesar when it was established as an ancient Roman city. It's even in this period that Florence was part of "Tuscia" (Tuscany). But as Rome is famous for its ancient history, Florence is famous for its Renaissance history. Florence became a central power in Tuscany during the 11th century and trade increased with the introduction of the gold florin. The Republic of Florence was established in 1115 and would continue until 1569. The Medici family came into power during the 14th century in Florence and had an insane amount of art and architecture commissioned. Few cities are synonymous with people as Florence is synonymous with the Medici family.
It's interesting because Florence didn't really have a "decline" as a lot of places with intact historic architecture do. The Medicis of course died out and Tuscany became a part of the Kingdom of Italy, but Florence didn't fall into ruin or anything. It was just never destroyed. So luckily for us, we still get to experience this beautiful Renaissance town for ourselves today.
Essential Sights in Florence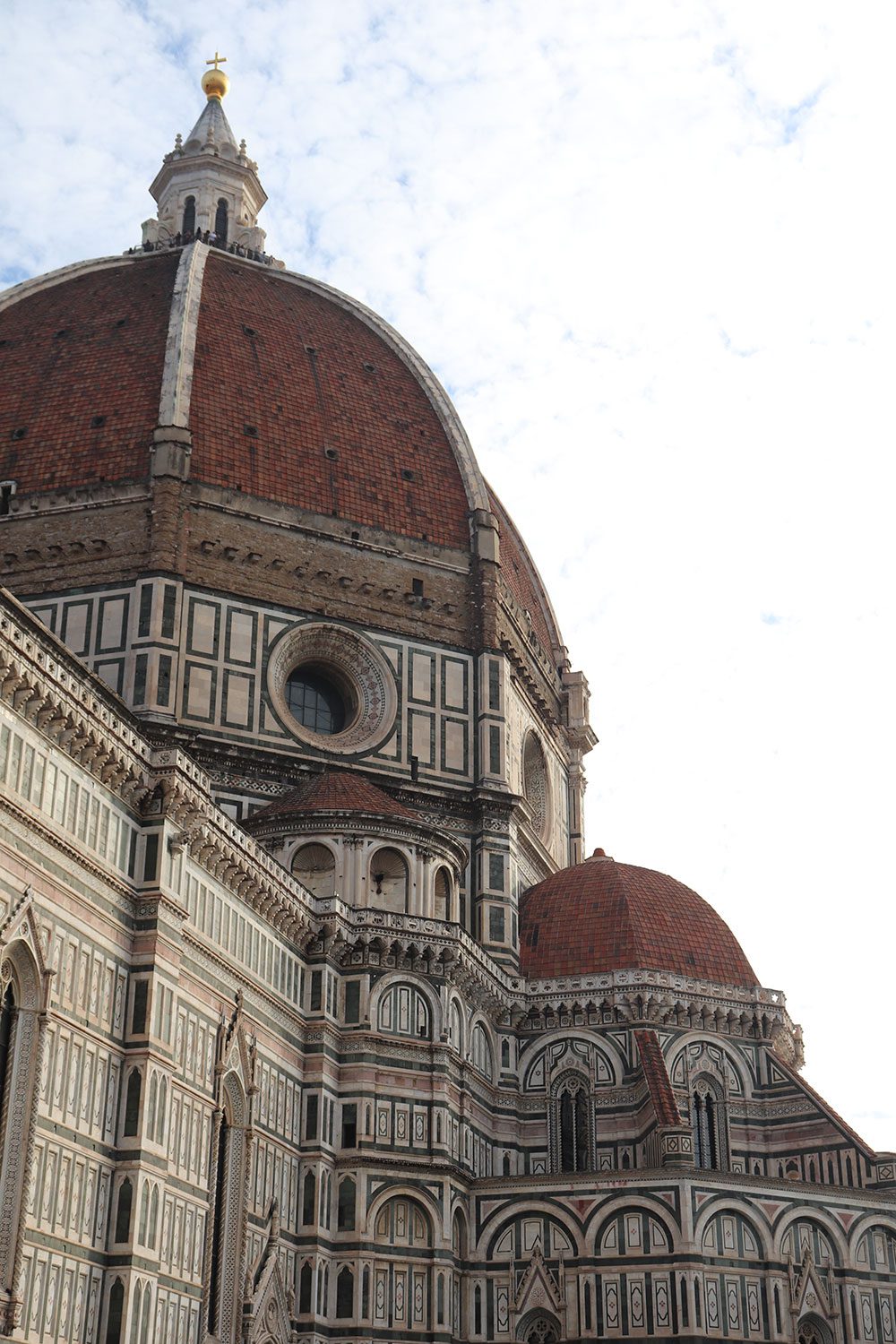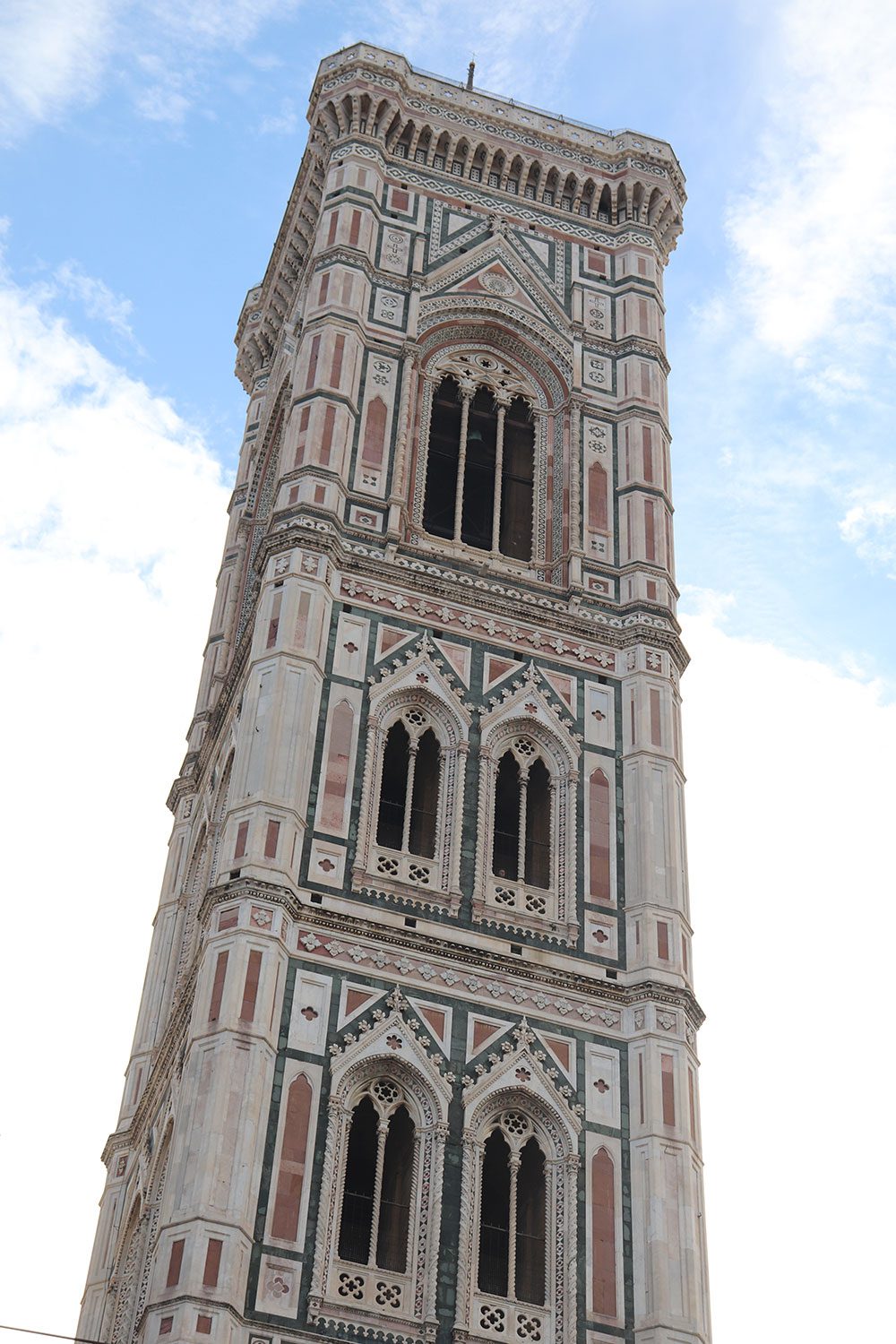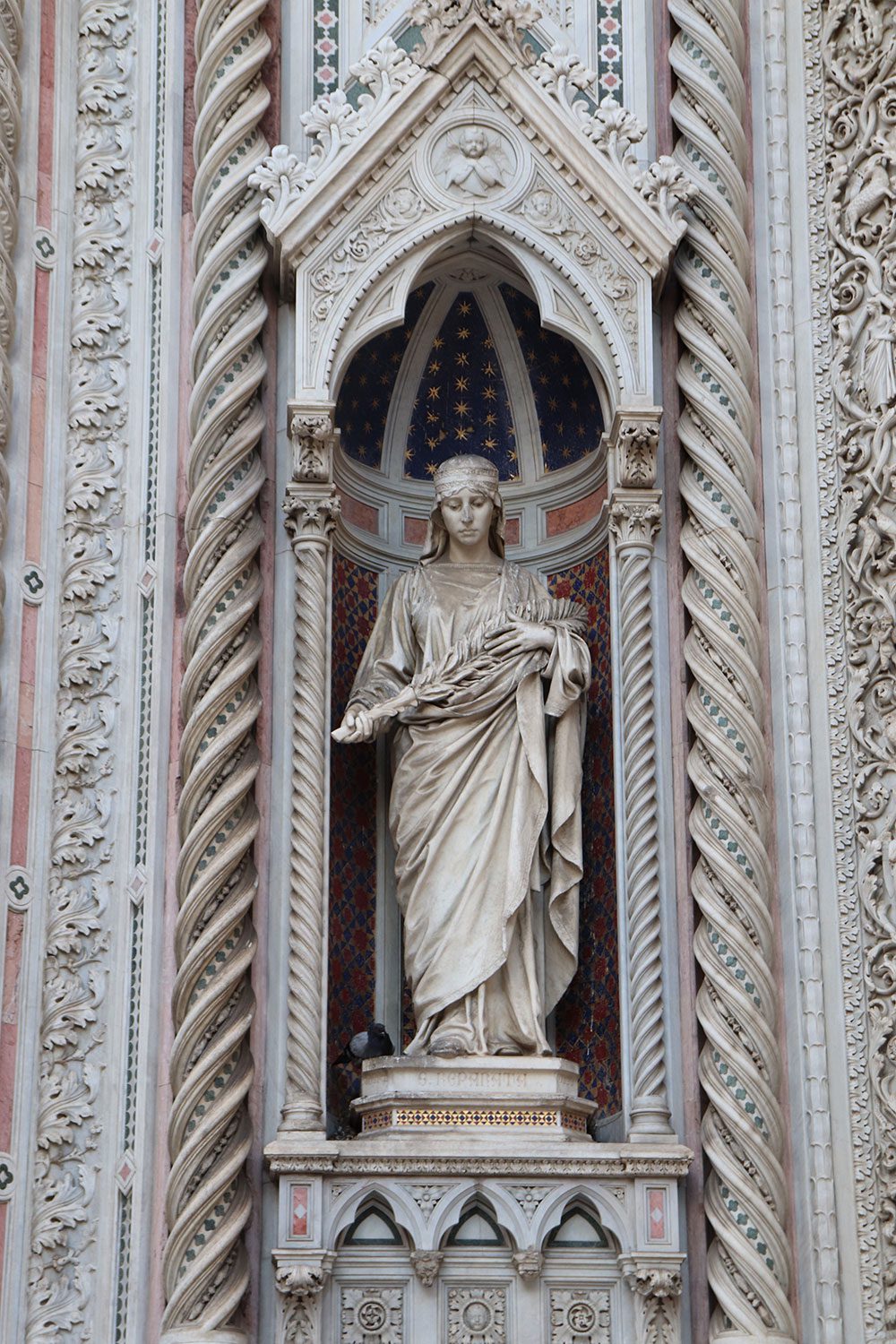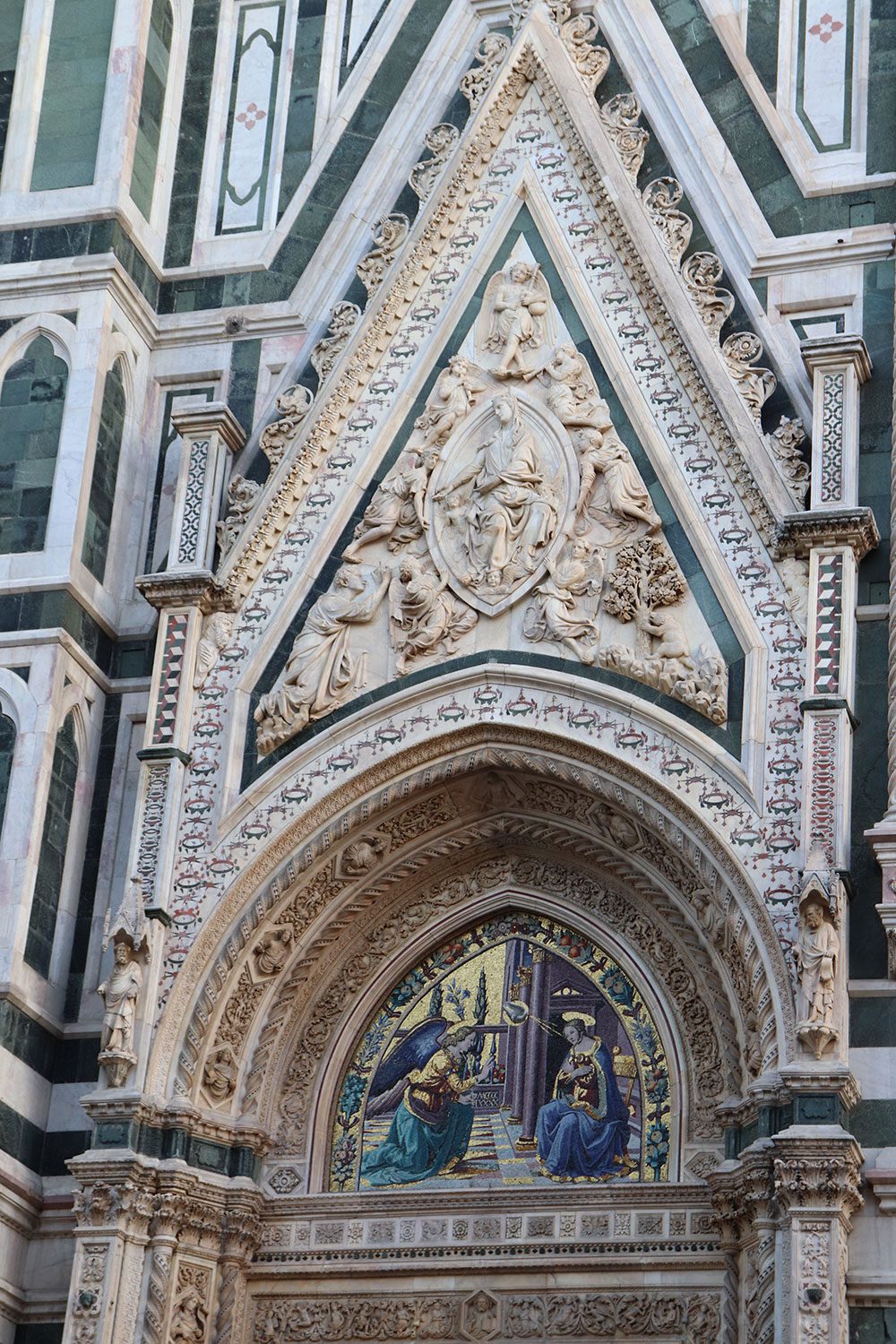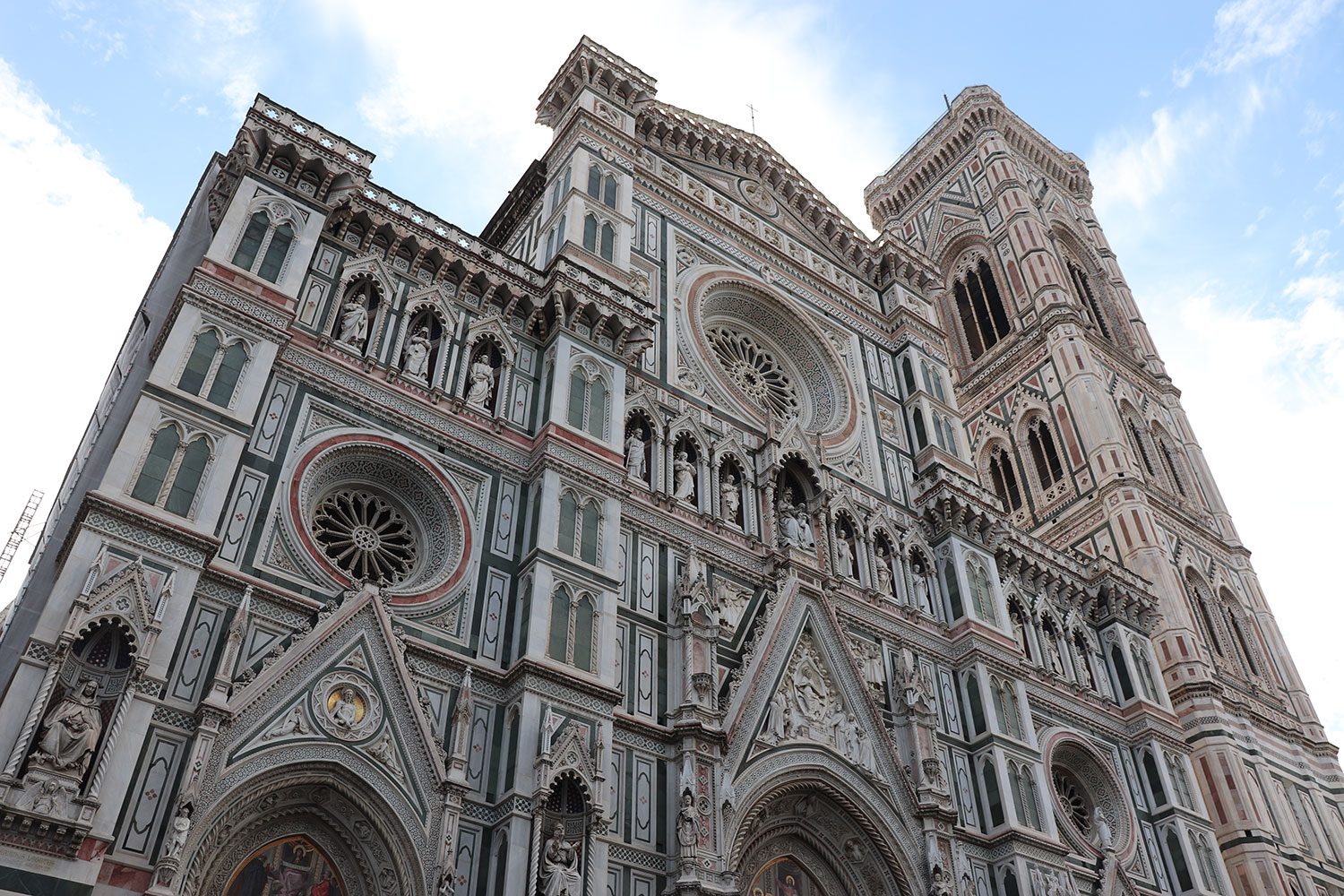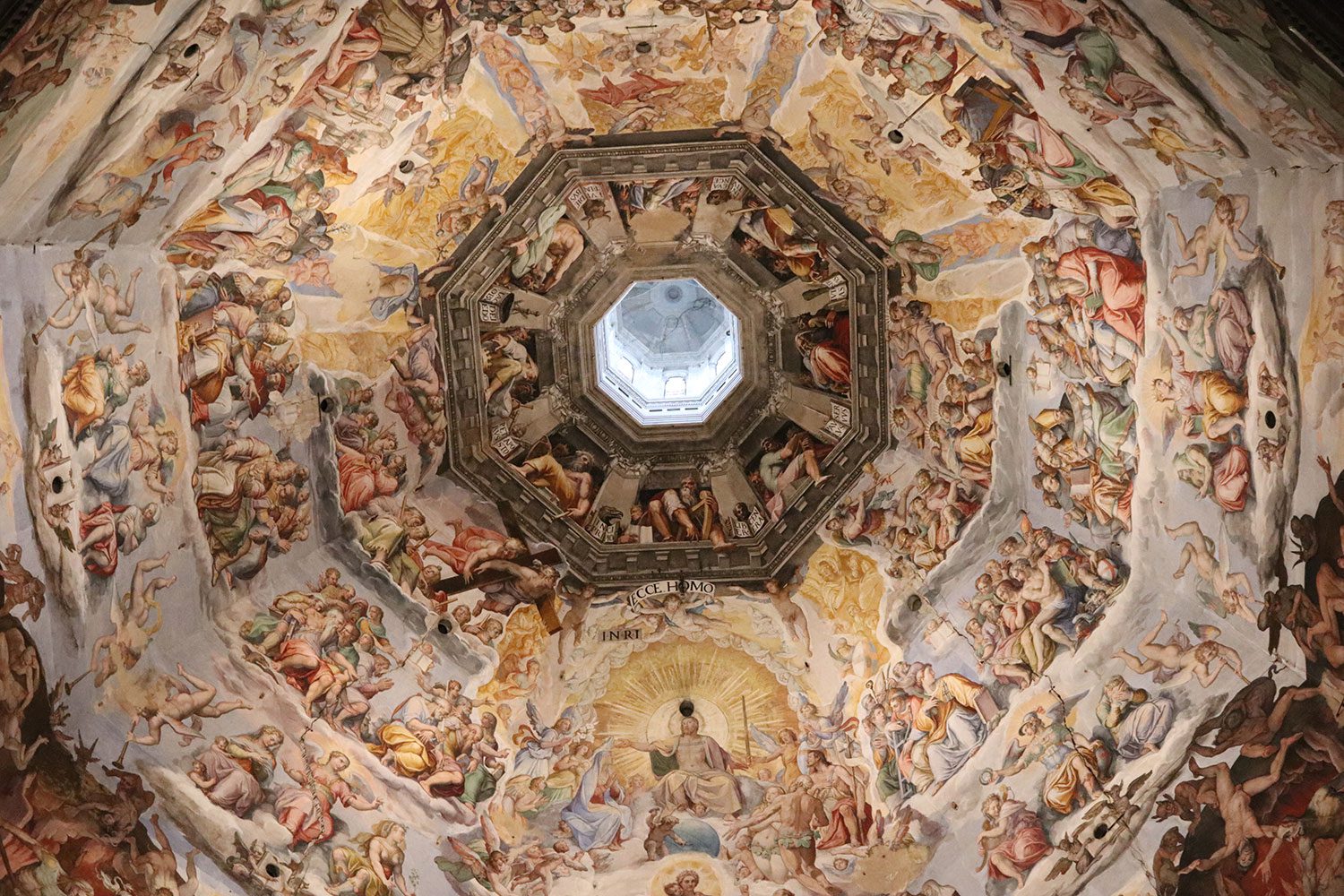 Of course, you can't visit Florence without visiting the Duomo. A masterpiece of architecture, it took over a century to complete (1294-1436). A visit to the Duomo is free and you should allot some time for standing in the entrance line. The outside is prettier but the dome is very beautifully painted inside, and it's very much worth a free look. There are a few places at the Duomo you'll need to pay to get into. Excavations of the old church, Santa Reparata, cost extra but it's included with all paid tickets – as is the museum and the baptistery (which is very much worth seeing – photos below). You can pay more to climb the bell tower and the dome.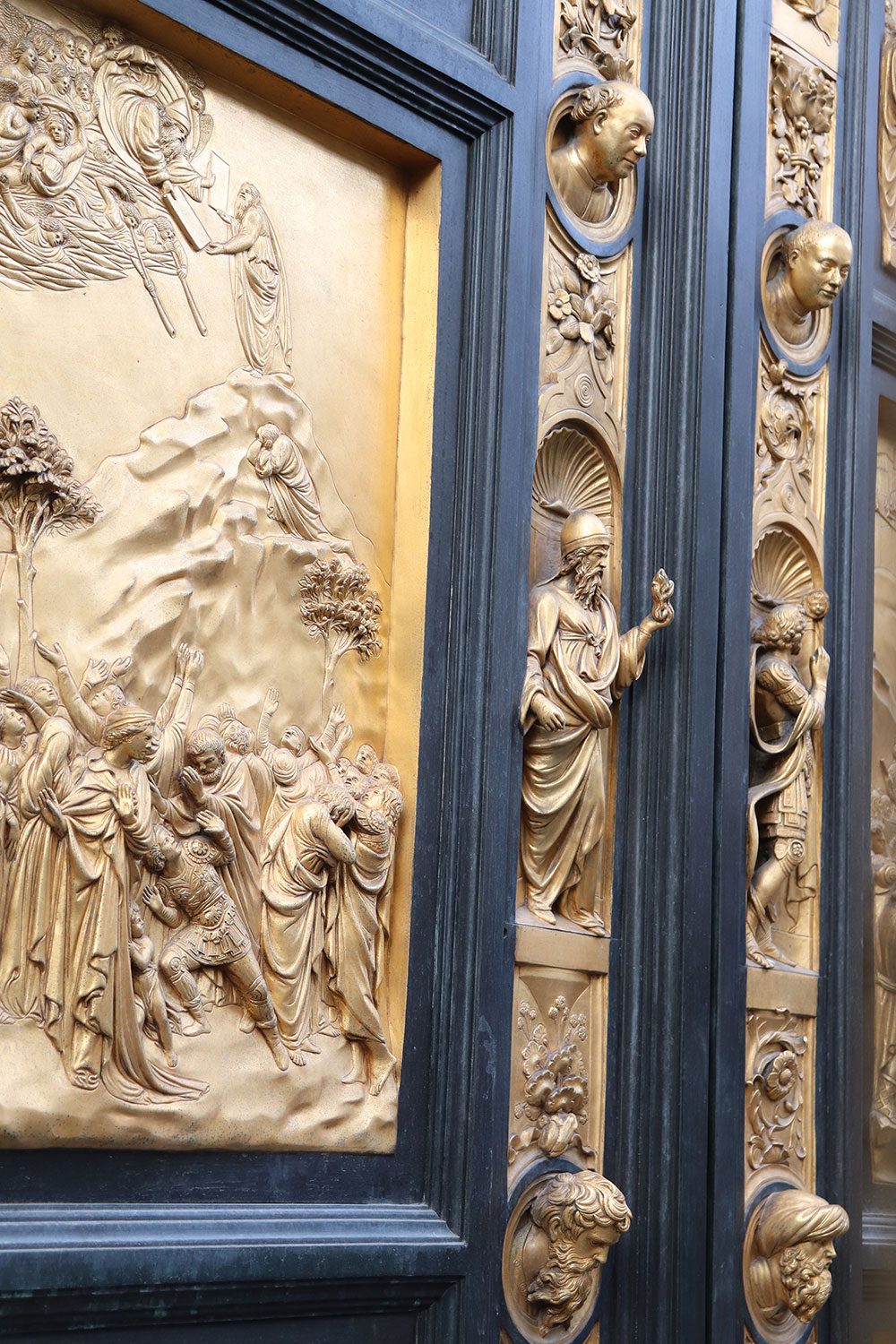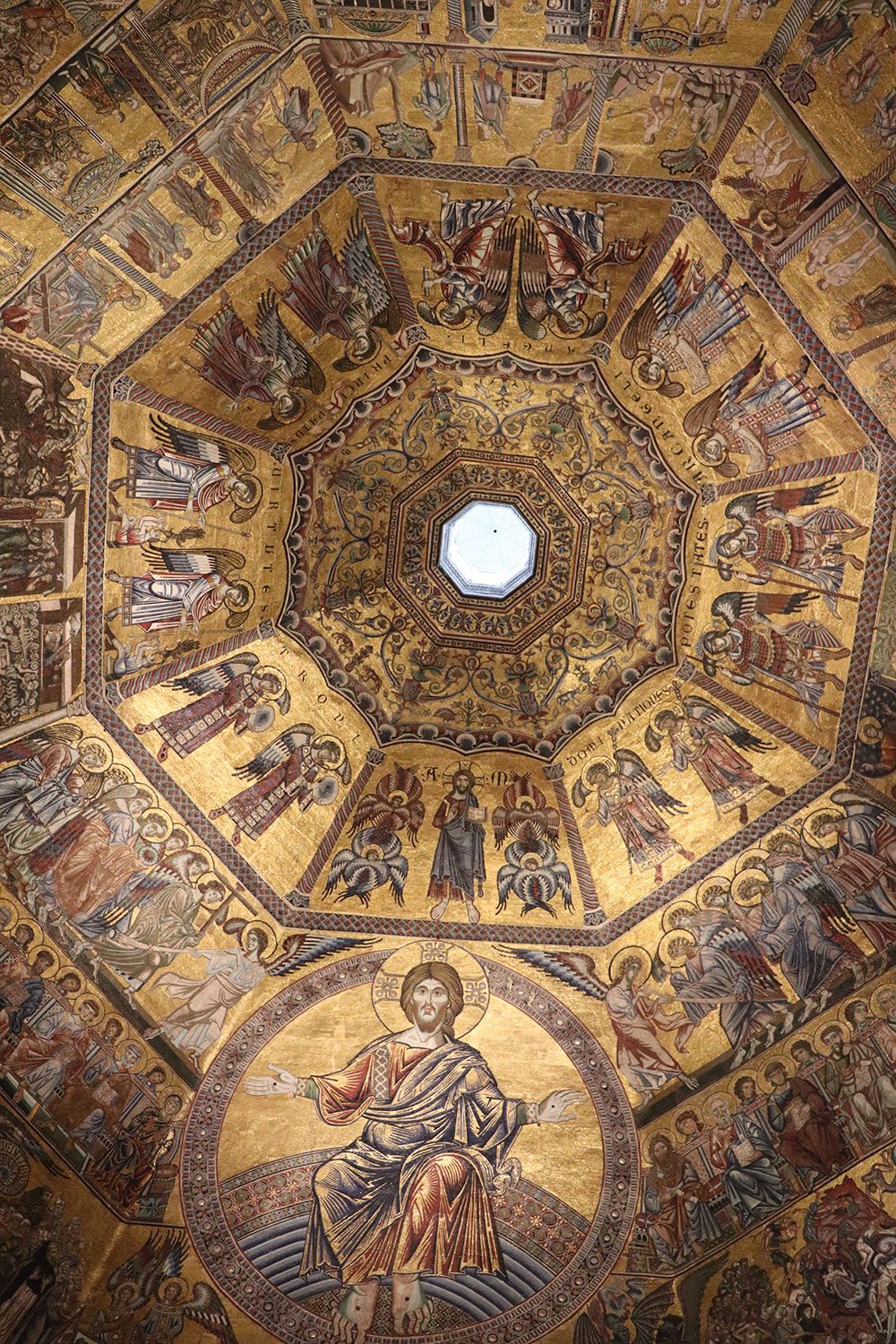 There's also the lesser known but still famous Santa Croce Church in Florence, which is quite beautiful and houses the bodies of Michelangelo and Galileo.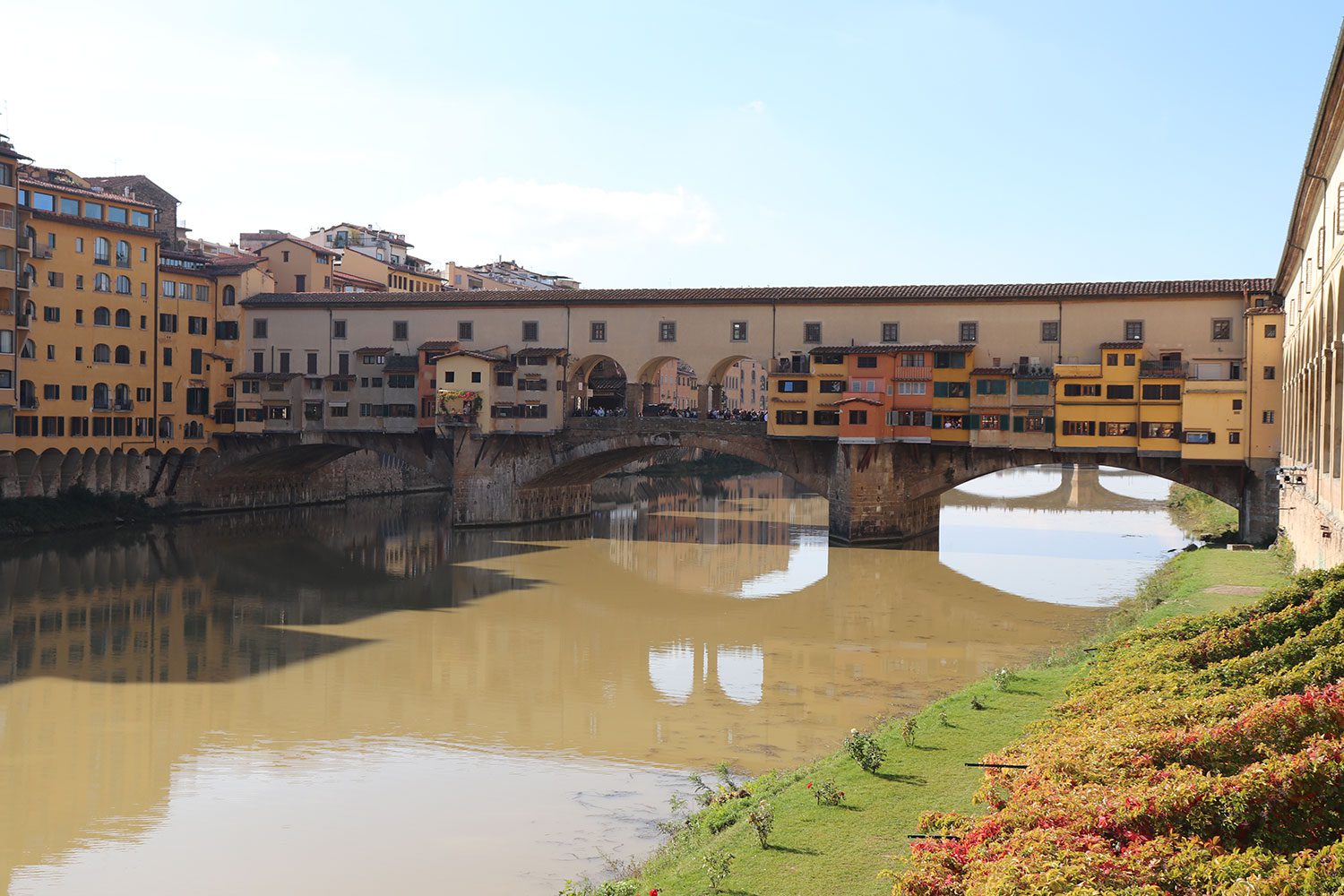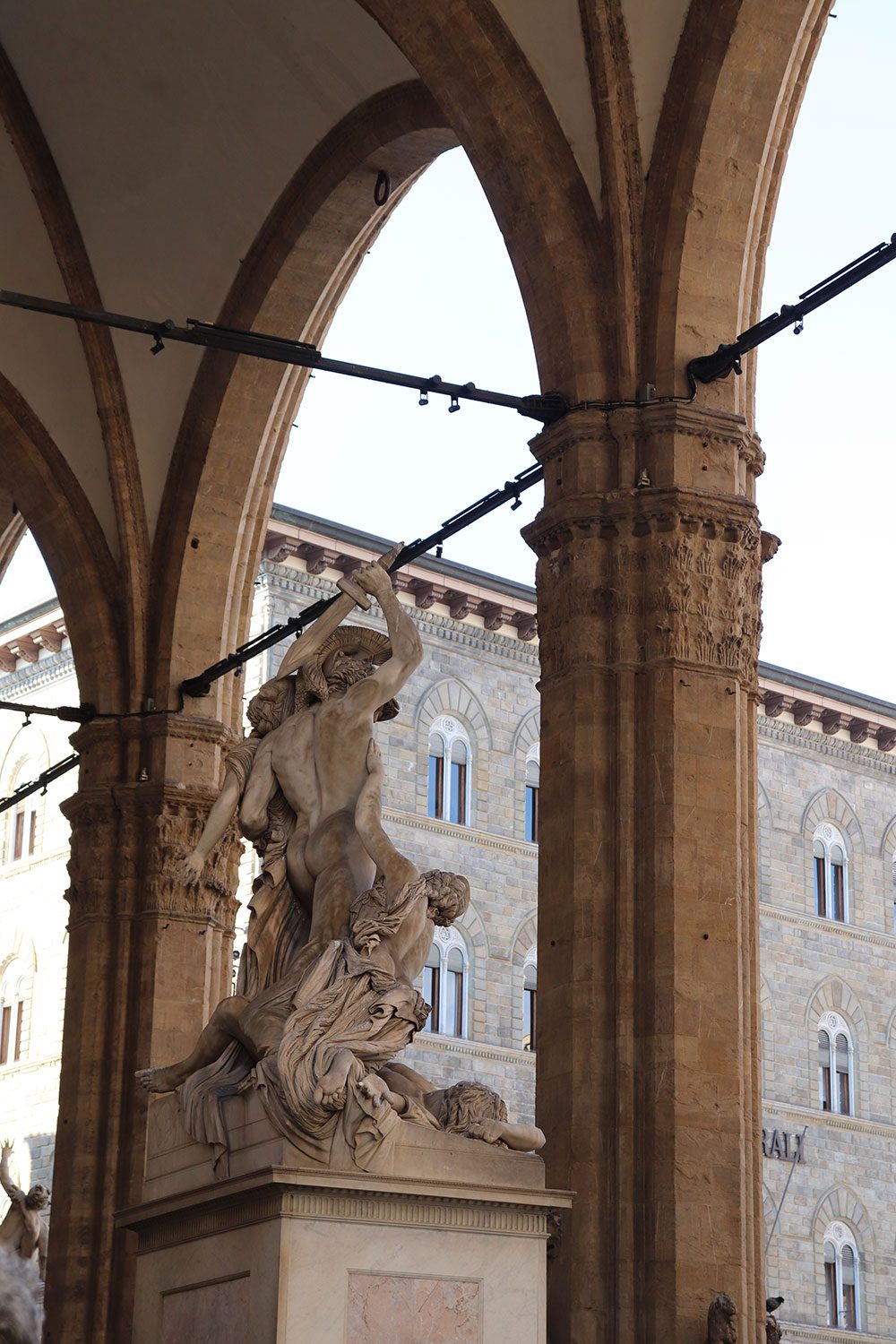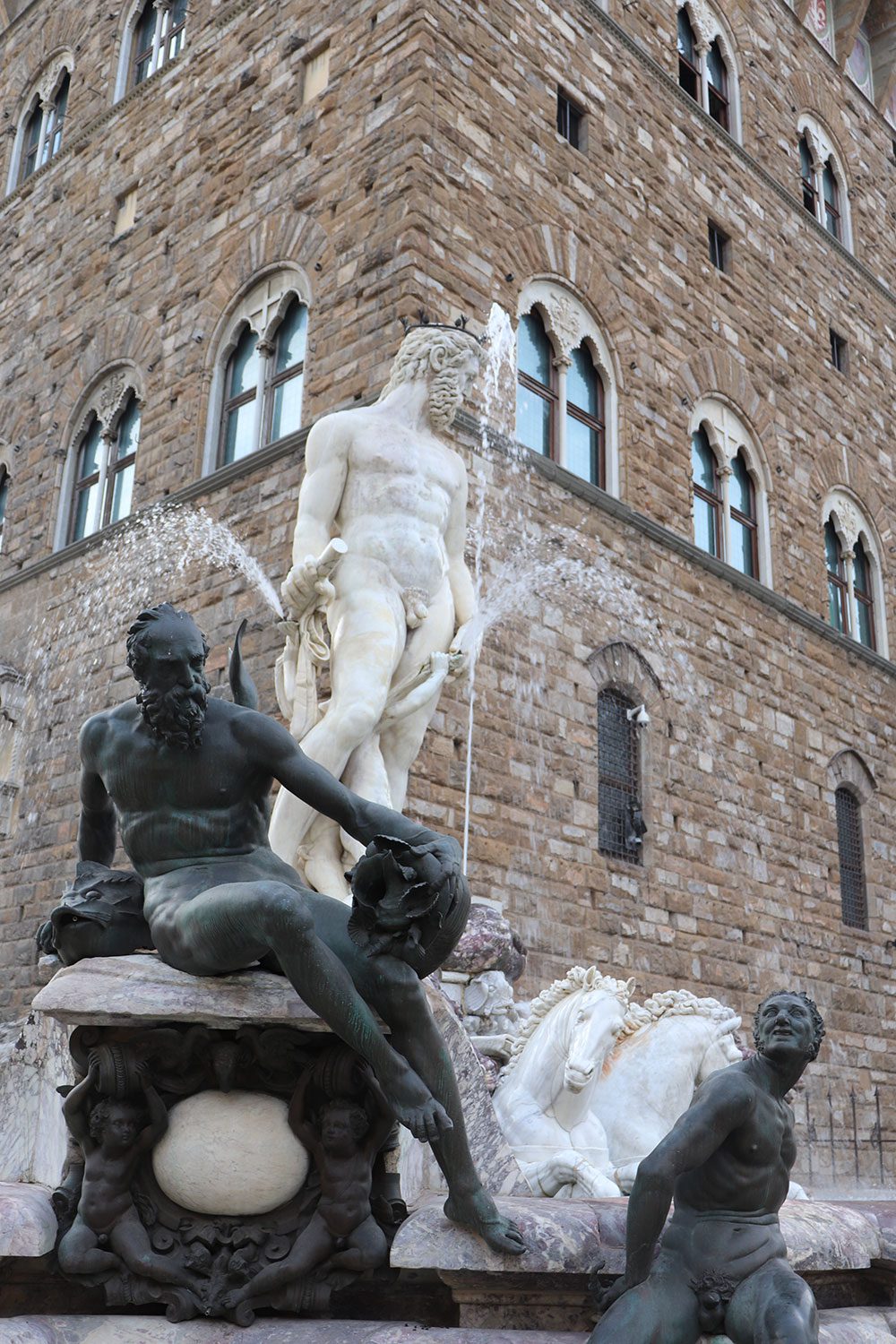 Of course, you'll also have to stop by Ponte Vecchio – the Old Bridge built in 1345. Of course it is very touristy and the bridge is filled with shops selling gold and silver jewellery but it's still worth the photos and a walk across.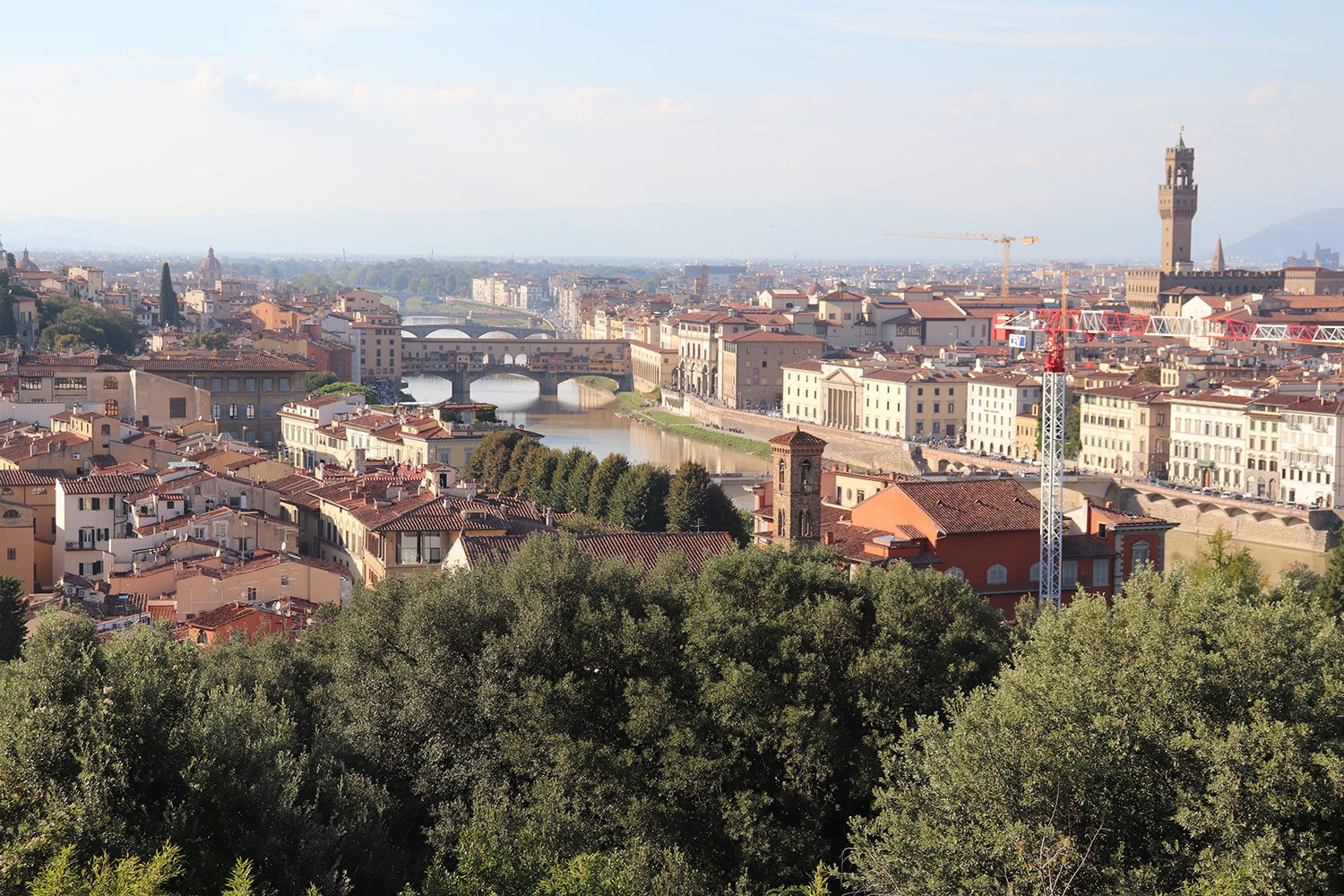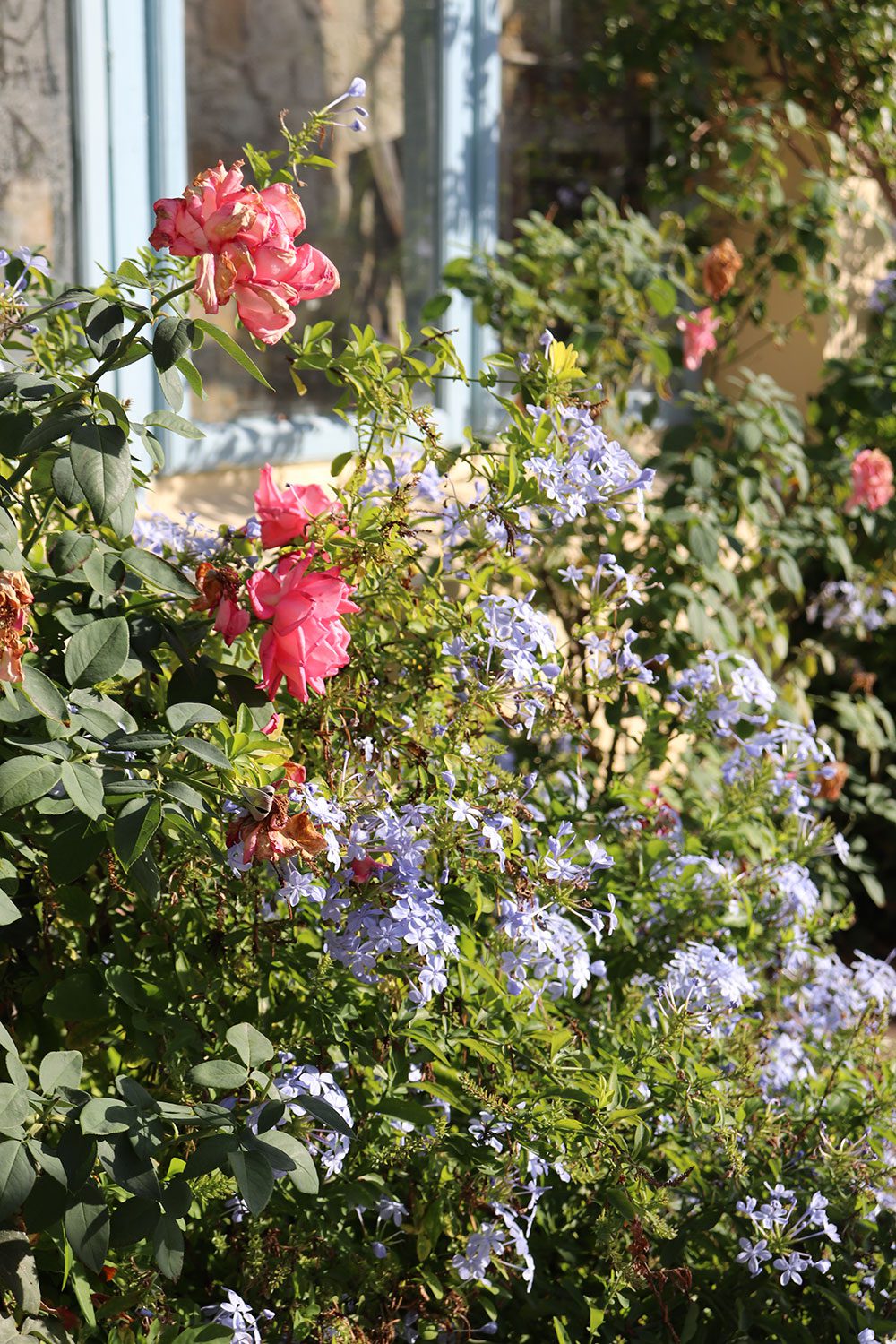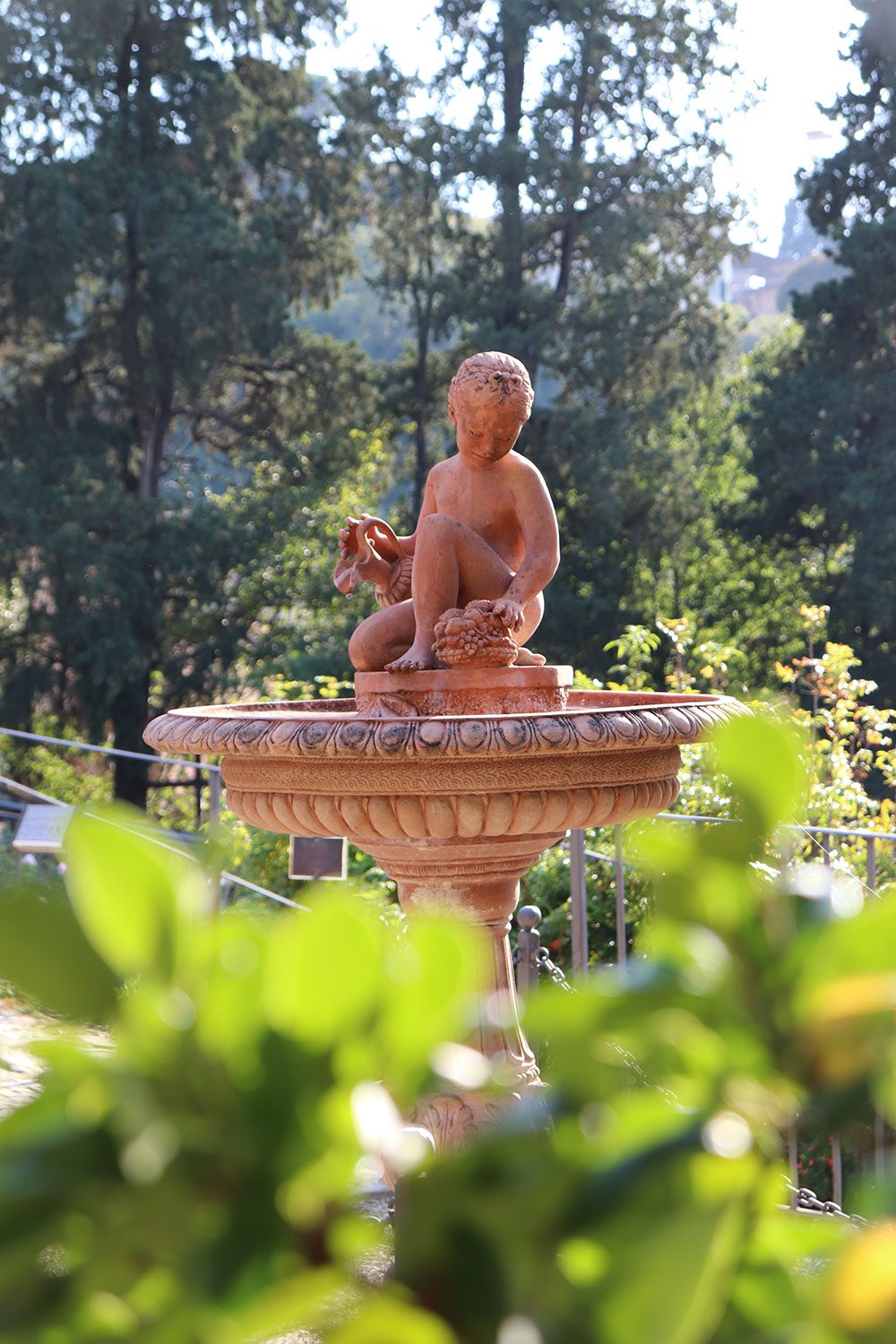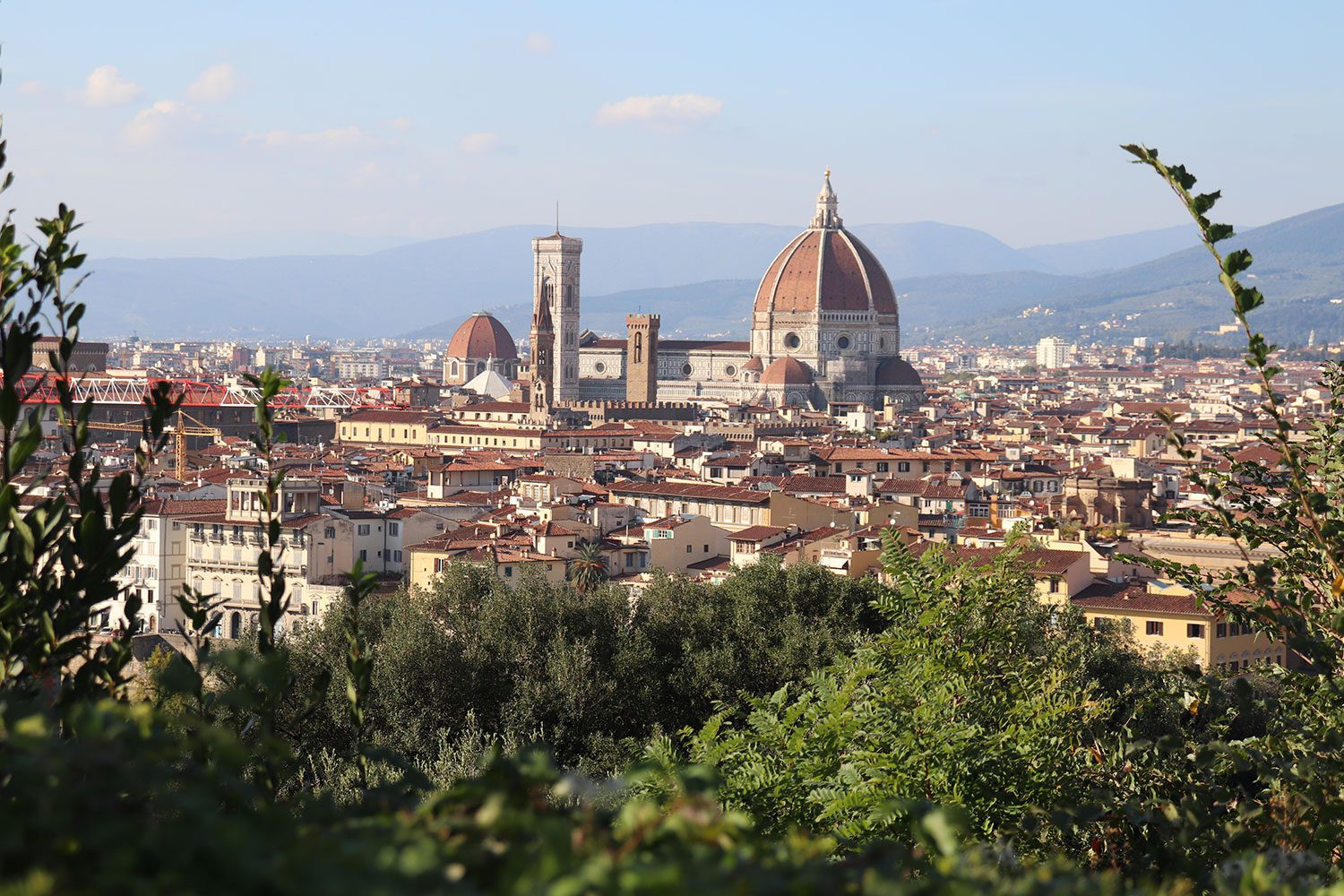 Some other places to stop by are the Piazza Della Signora, Piazza Della Republicca, Piazza Santo Spirito, and a photographer's favourite, the Piazzale Michelangelo. The Piazzale Michelangelo has sweeping views over the old city of Florence and it's absolutely gorgeous. You can walk up (it's not as bad as it looks) or take a bus. Also be sure to enjoy Florence's Rose Garden nearby. If you want to go up even higher, San Miniato al Monte is at one of the highest points in Florence.
Museums in Florence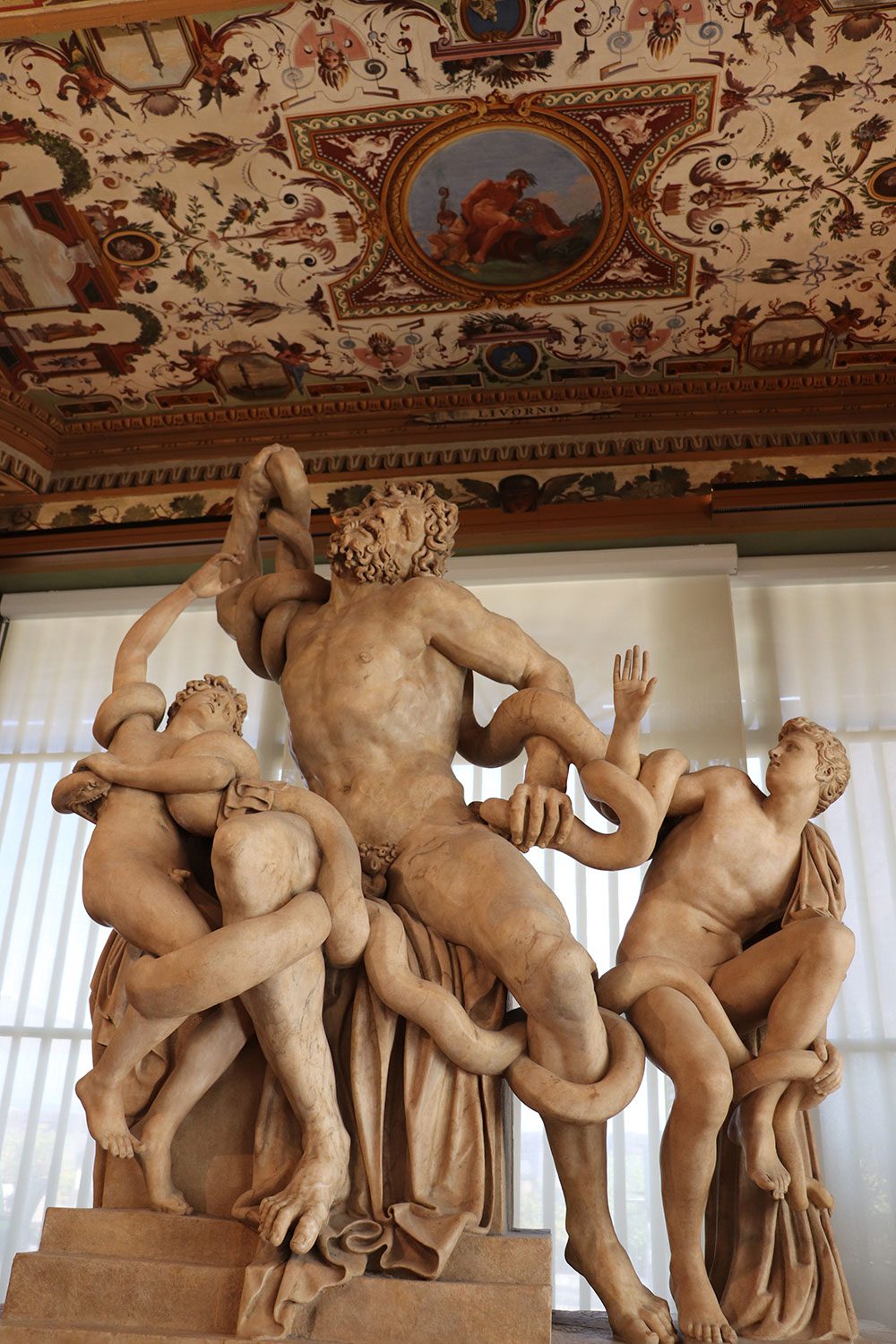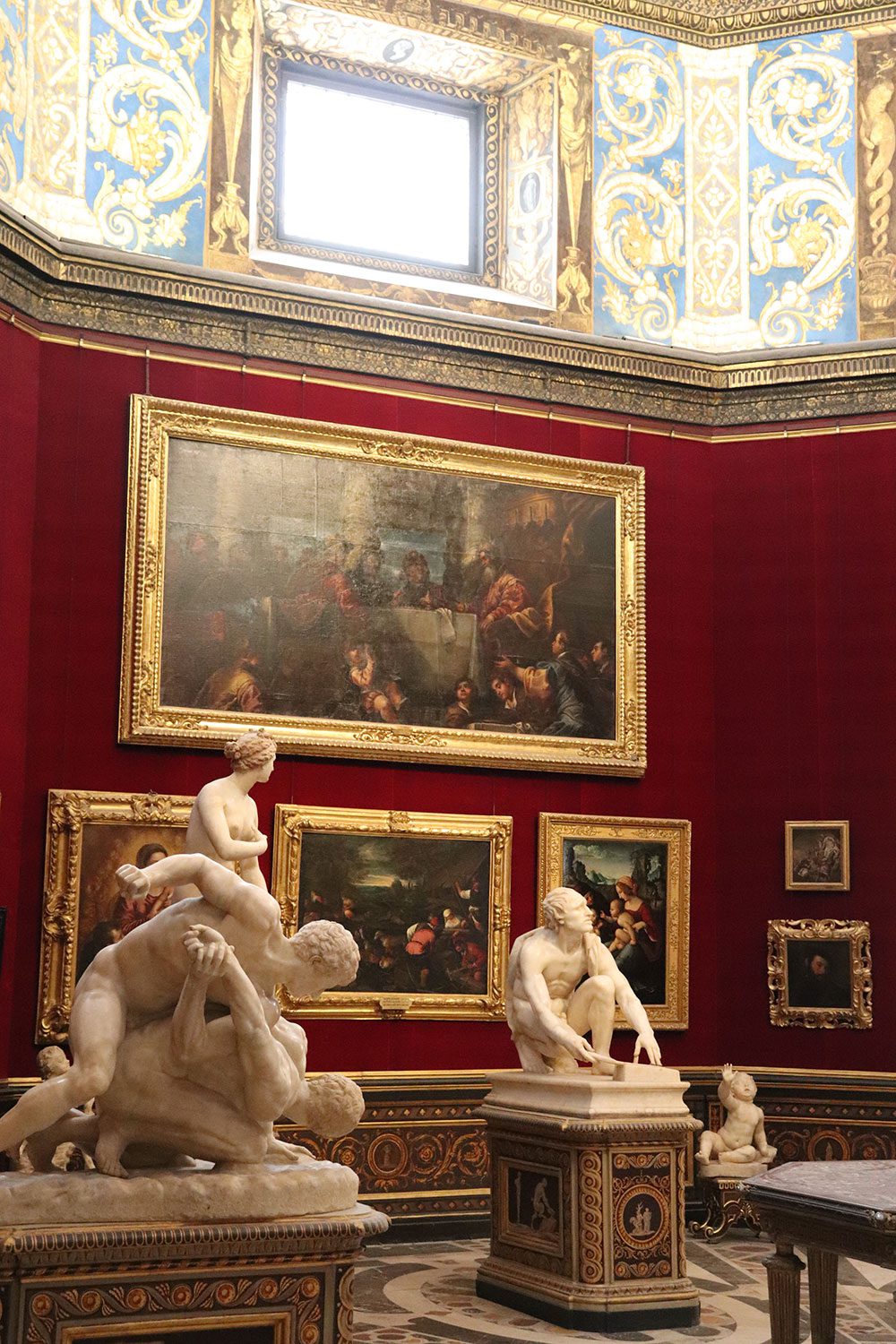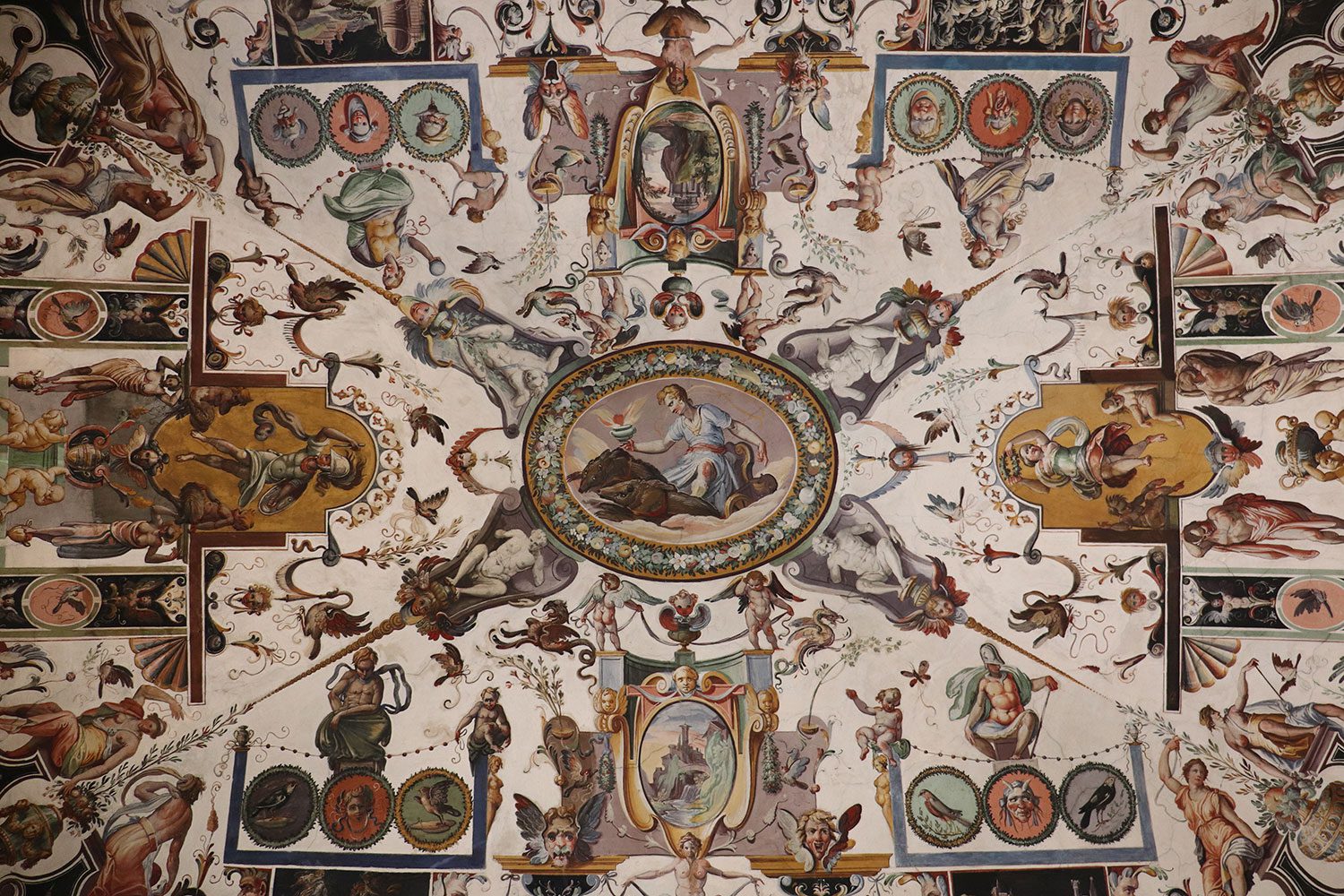 The Uffizi Gallery is the most popular museum in Florence. It's filled to the brim with beautiful art, mostly Italian paintings, dating from the medieval to the Renaissance. It's an absolute must-see for art enthusiasts. Be sure to allot several hours for the Uffizi because there is a lot to see.
I highly recommend you buy your ticket online in advance (you can do so on their website) but also pick up your ticket at their office in advance. The lines to pick up your ticket and then to get into the museum can be very long – even with a booking. It'll take about an hour, maybe even two, to get your tickets and get in so make note of that if you're short on time.
Another ticket you should buy in advance is for the Academia Gallery, which is famous for its artwork, Michelangelo's David. It also has several Michelangelo sculptures and other paintings. I visited the David years ago and since people told me the Academia wasn't much more than that, I skipped it the second time around. Maybe next time I'll go back.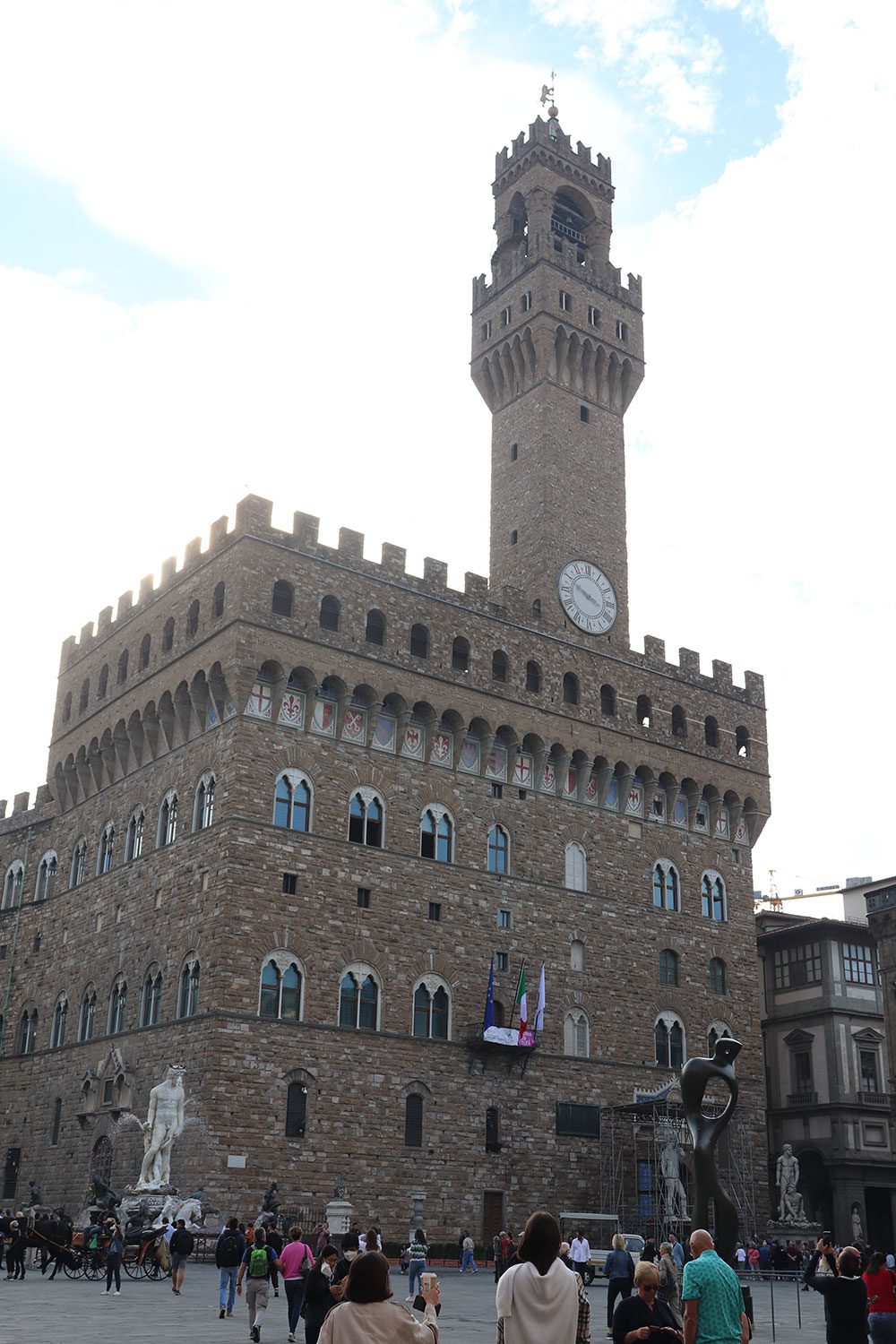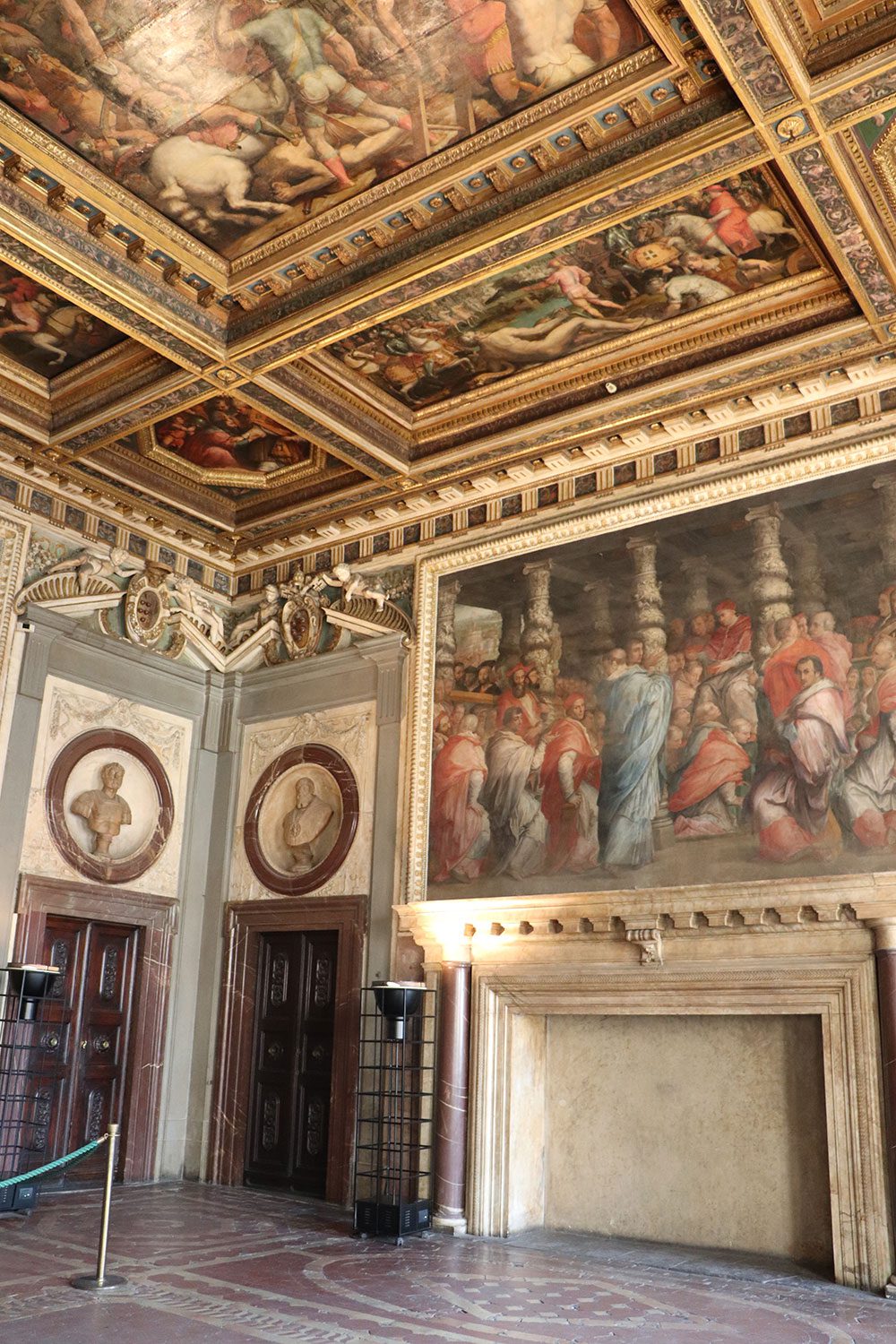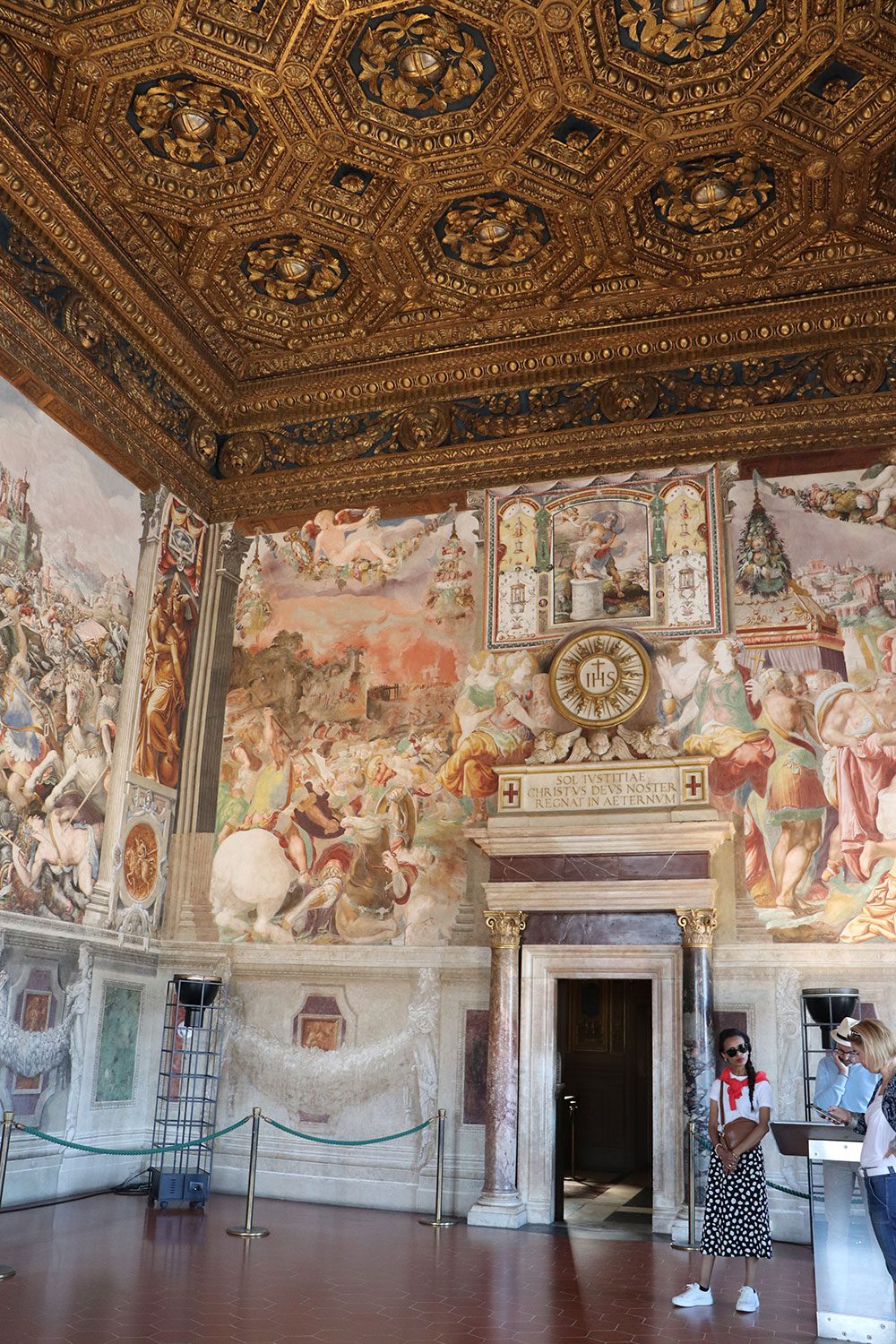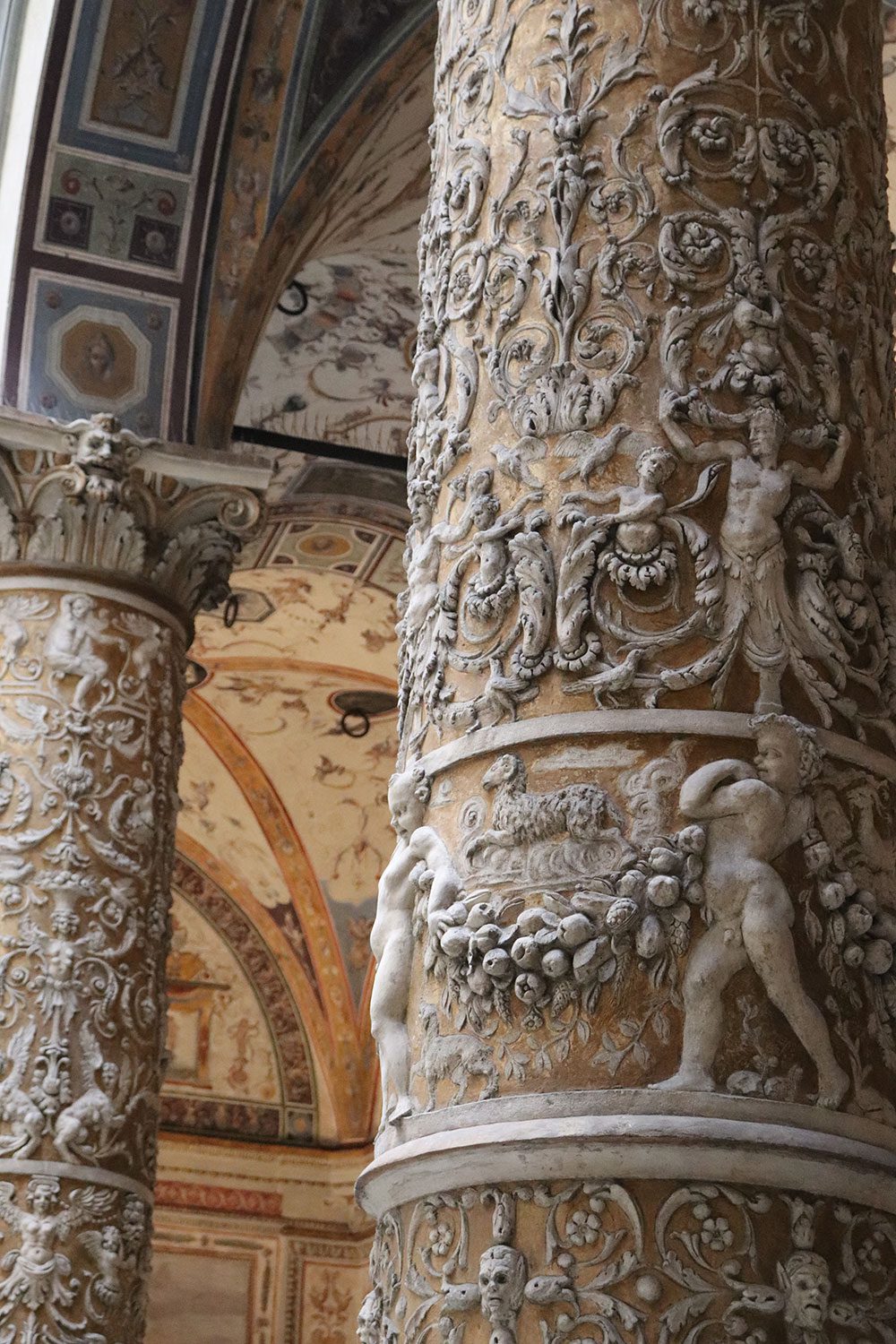 Palazzo Vecchio is one of the most prominent palazzos in Florence, right of Piazza Della Signora. It was built in the early 14th century as a palace of government. The interior is filled with beautiful rooms, so I'd absolutely put it on your list if you love historic places. You can also climb the tower for views but it's about twice the price.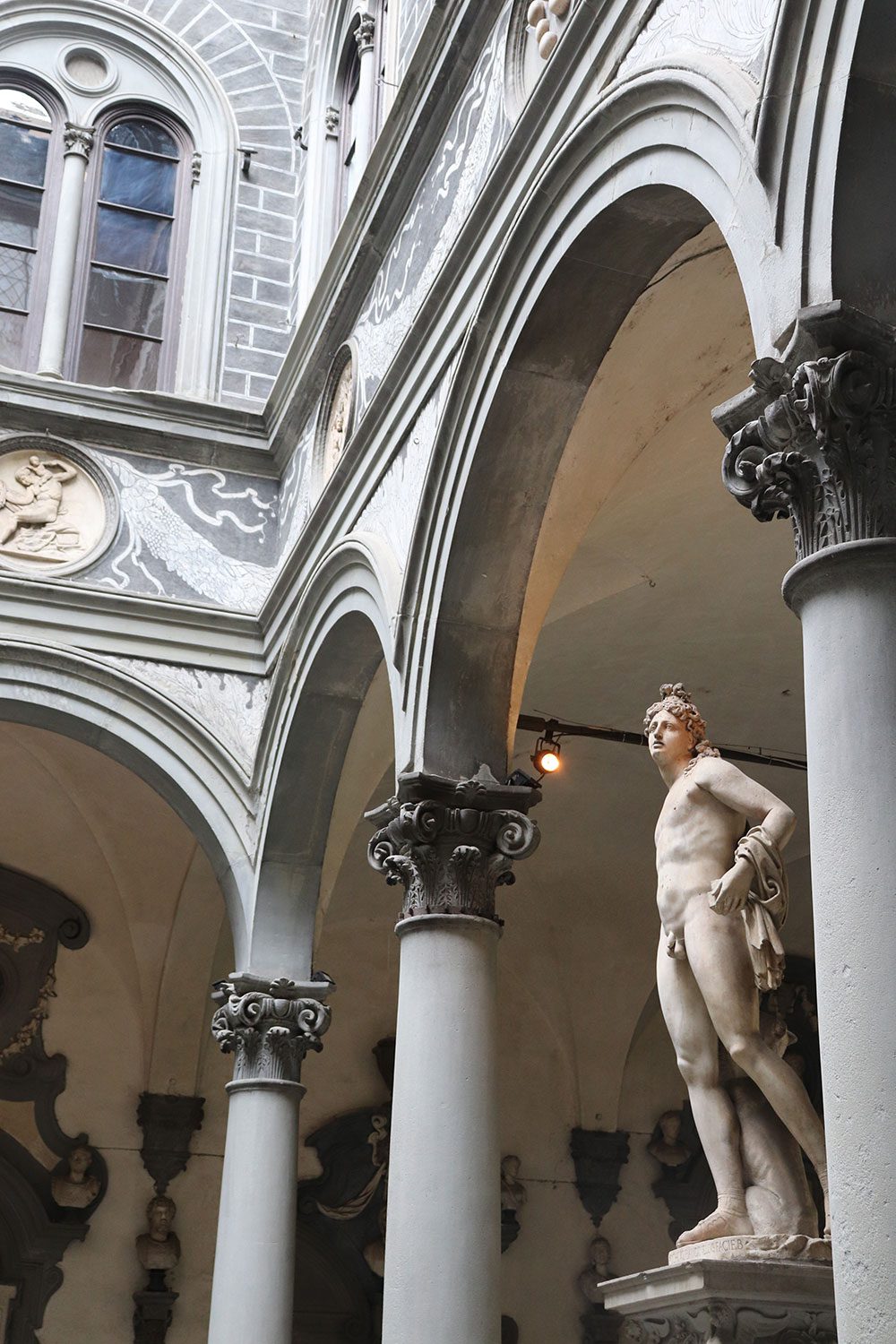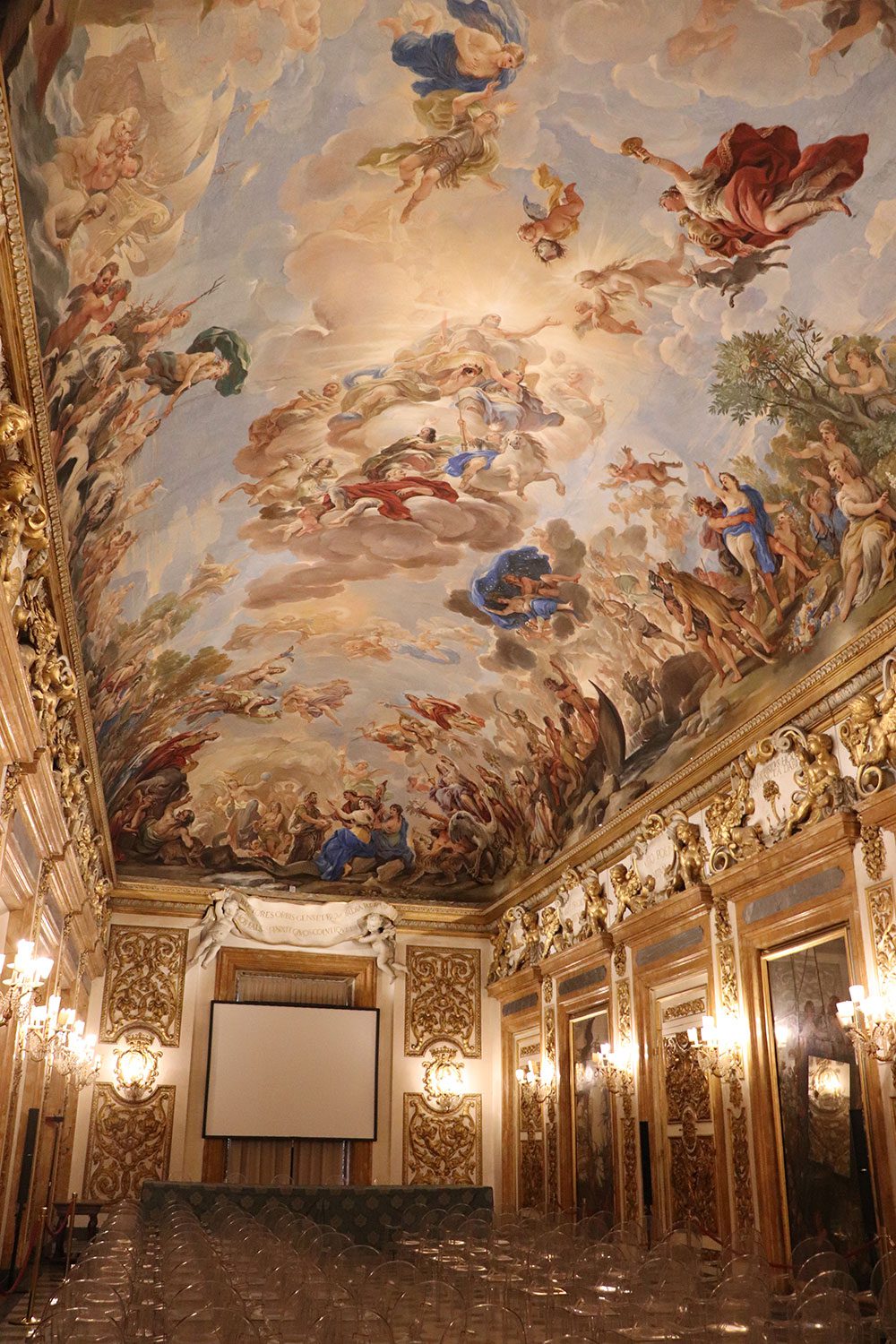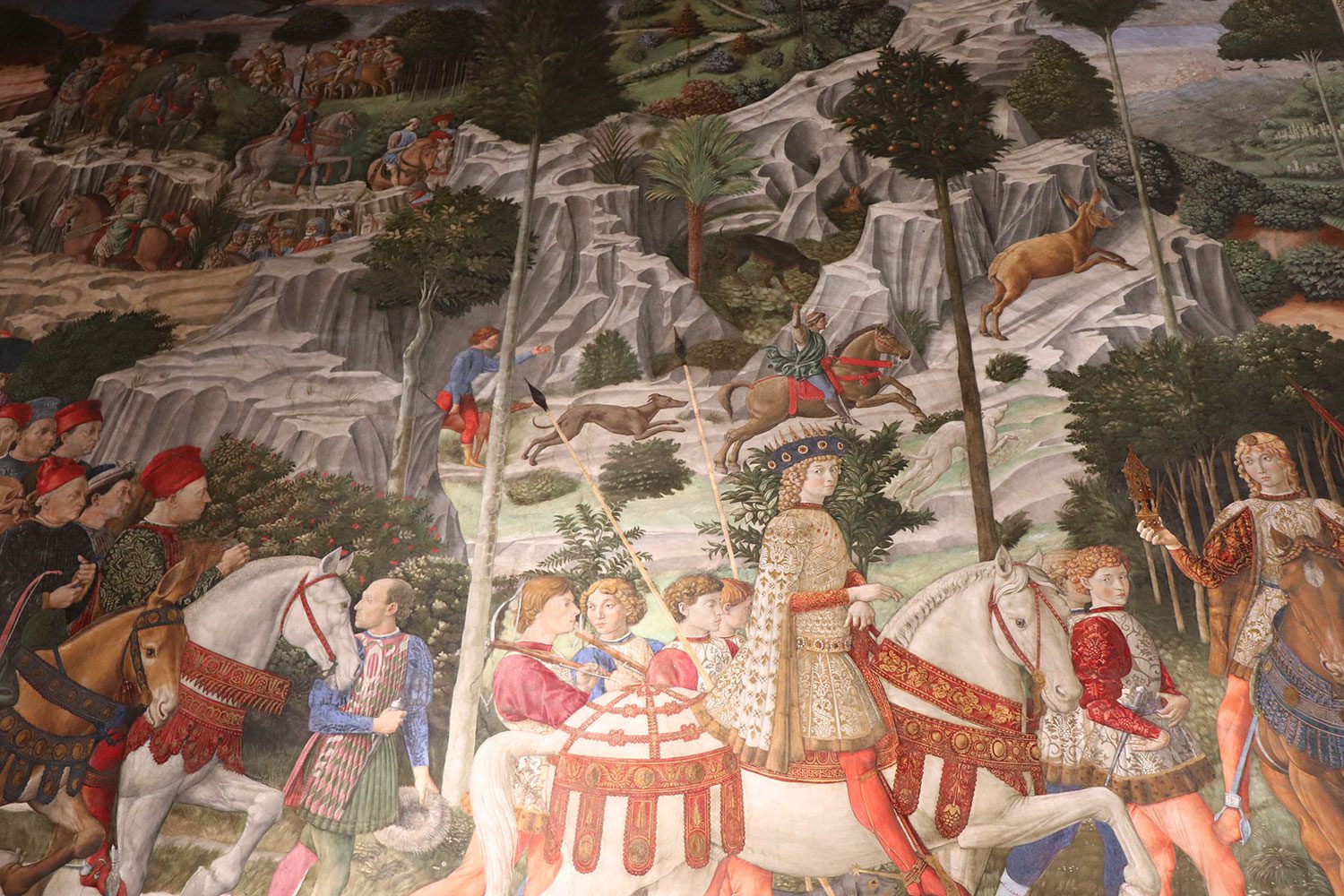 Palazzo Medici Riccardi is another one of Florence's palaces open to the public. It dates to the 15th century and was built for, of course, the Medici family. Today it has an absolutely stunning chapel and conference room, but those two rooms are really the only draws. So I felt the 10 euro price point was a bit steep. If you're on a tighter budget, I'd say visit the courtyard and skip the palace for a good art museum.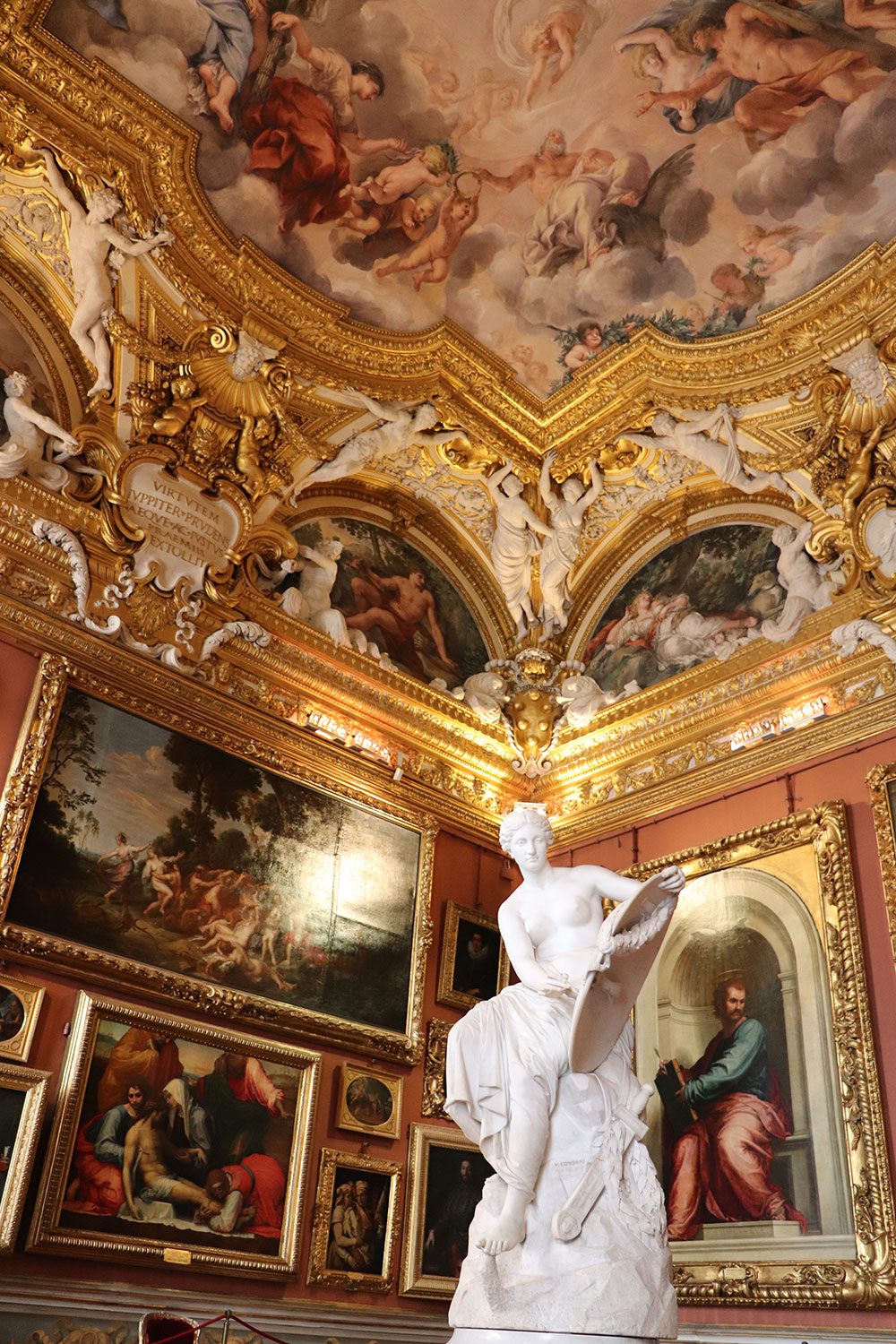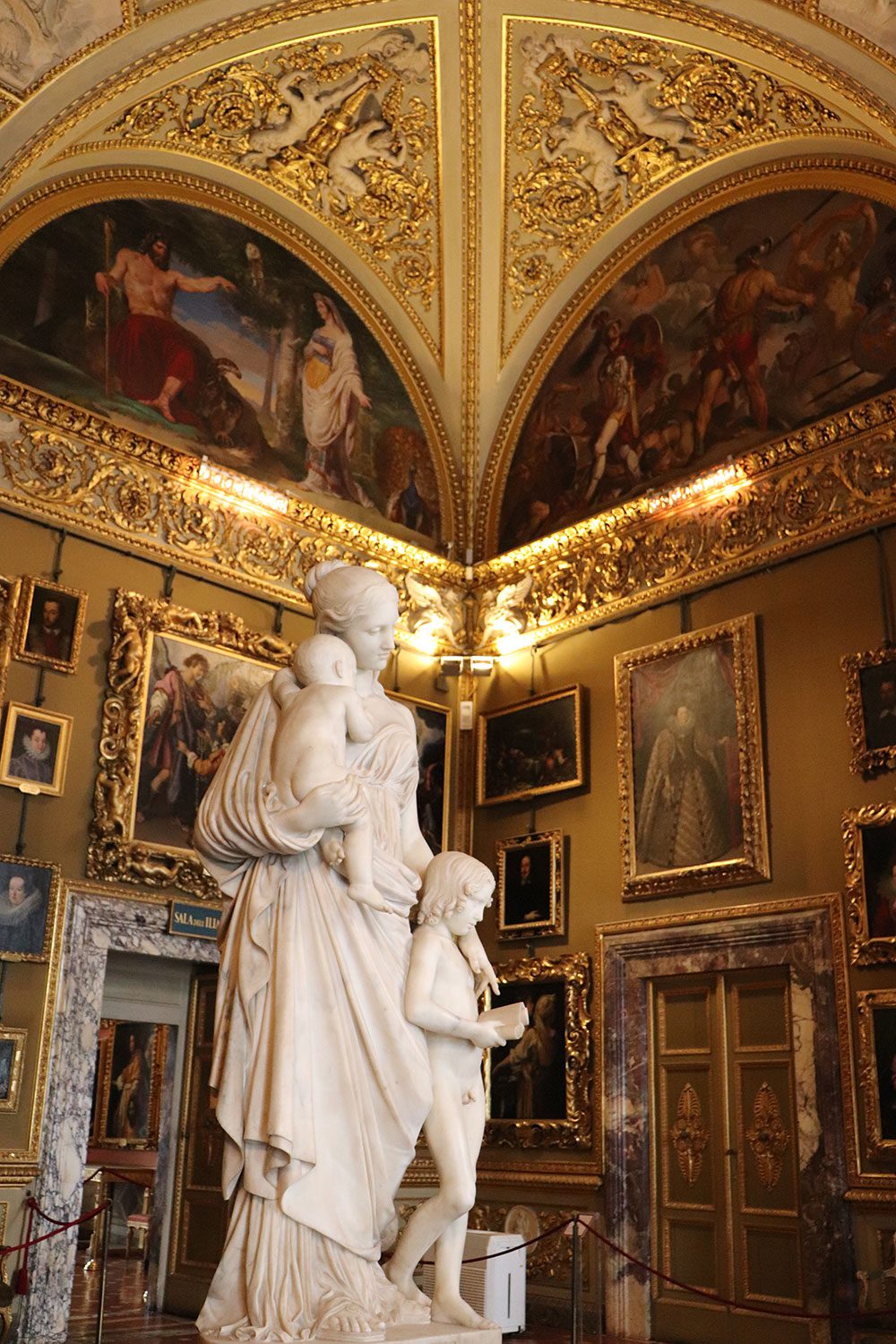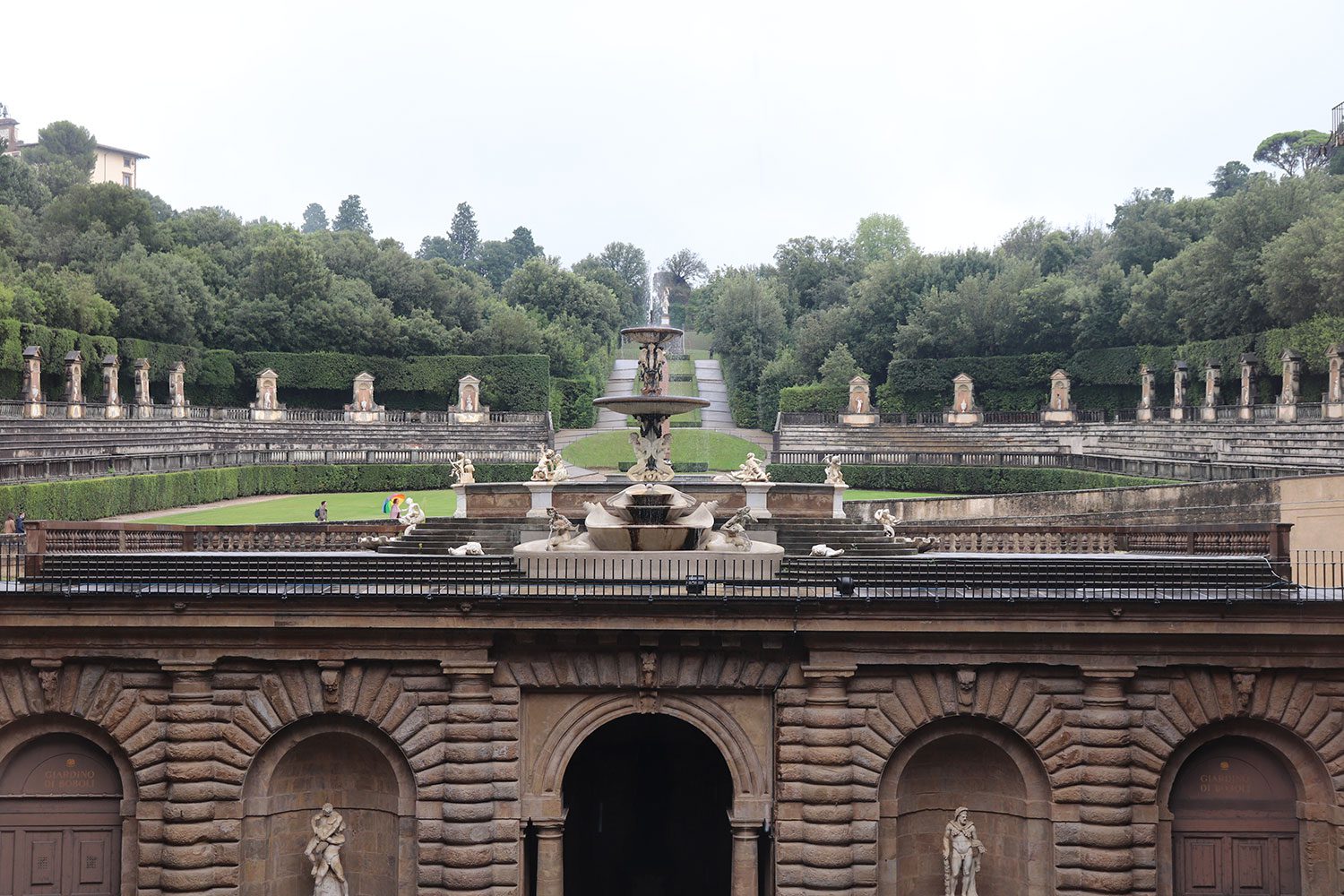 Almost through all these Palazzos – the third one I'll mention is Palazzo Pitti, which is on the other side of the river. This palace was originally built in the 15th century for the powerful Pitti family but was later inhabited by the Medicis and even Napoleon. It's an ugly building on the outside but the inside has a few museums inside, including the Palatine Museum with a very wonderful collection of art, and a lot of it is lesser-known. Of course they have Renaissance art but a lot is a bit more modern, from the 18th-19th centuries, which is more up my alley and a good break from other art museums in Italy (Italy has a lot of Renaissance art). They also have the Boboli Gardens here and a costume museum, which was unfortunately closed when I visited. Absolutely worth the visit to see.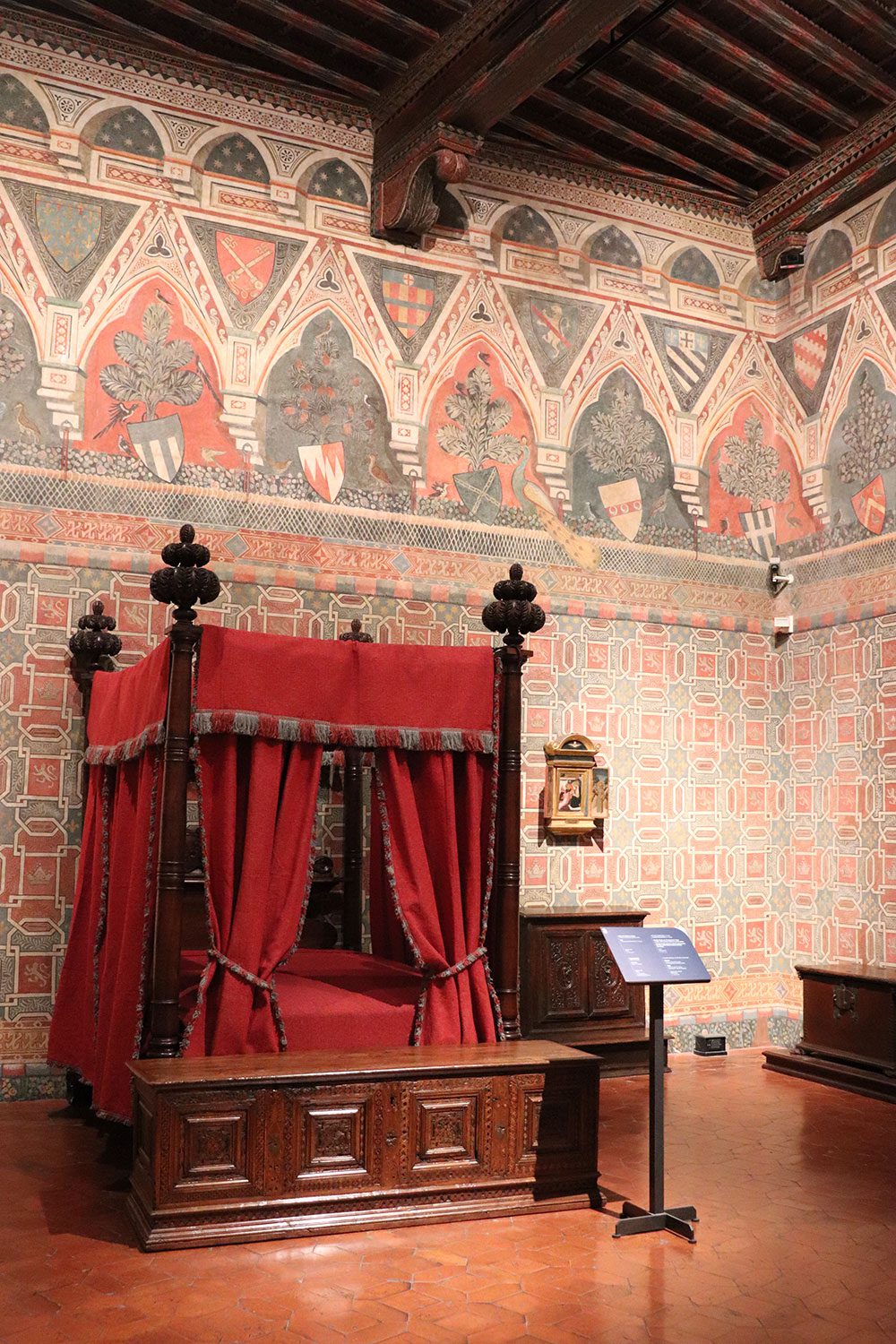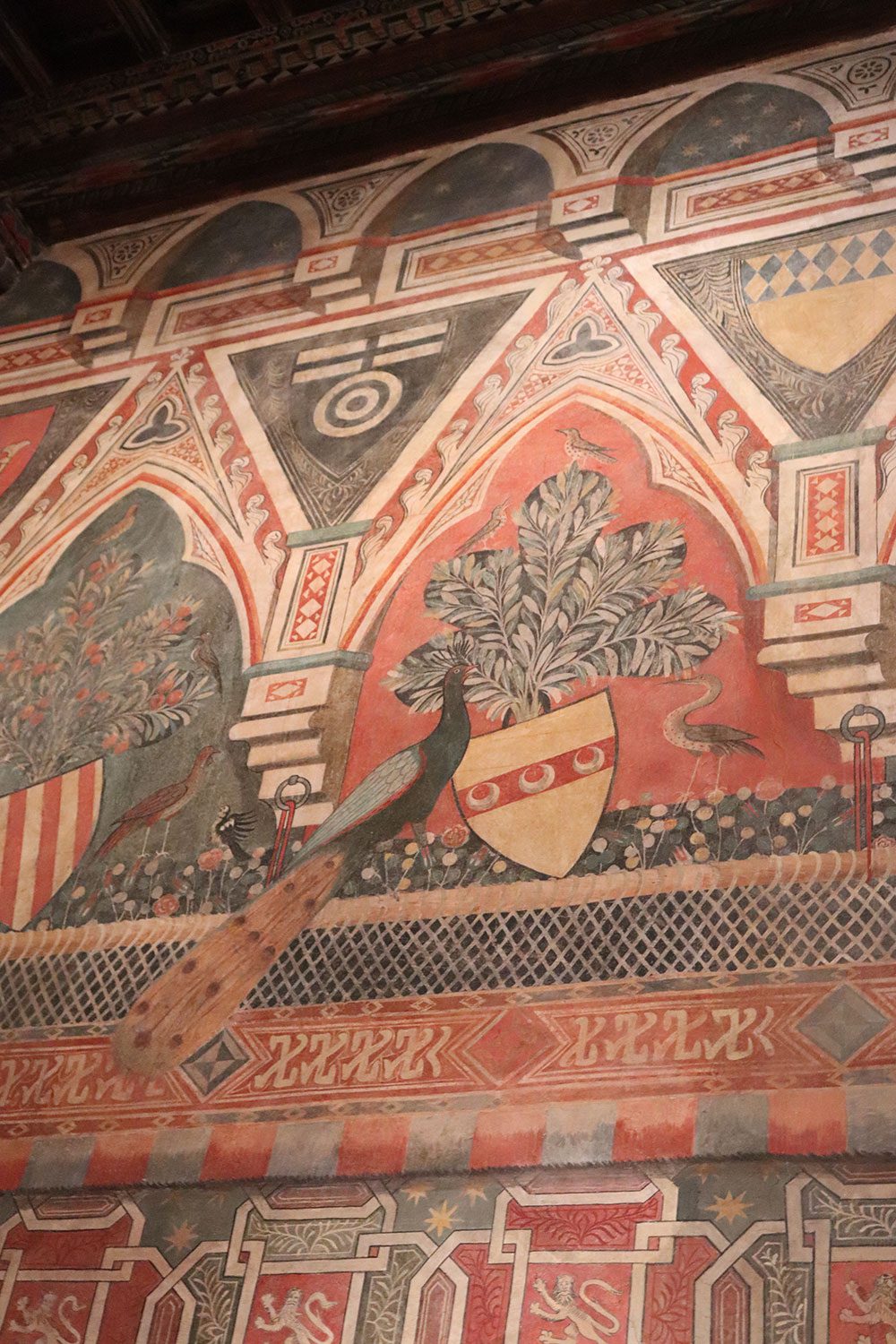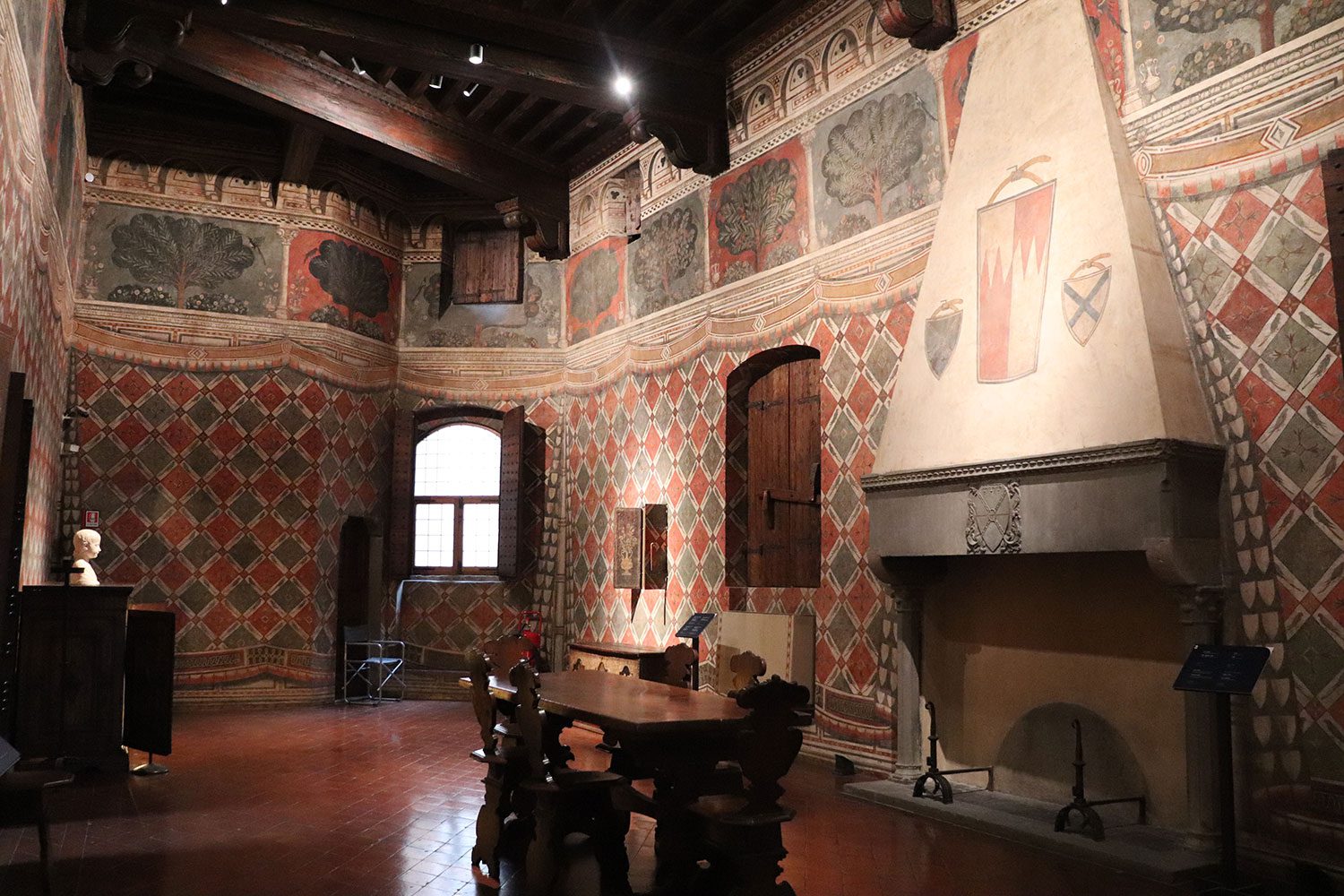 The fourth and final palazzo I'll mention is actually a bit of a hidden gem in Florence, called the Palazzo Davanzati, which dates to the 14th century. I am so in love with this palace. Four of the rooms are decorated completely in late medieval style, complete with frescoed wallpaper, which is so rare to see now and absolutely beautiful. There are some more rooms which have appropriate furniture and art. If you like medieval history, you absolutely have to visit. Chances are you'll be the only one there, too!
Other Things to Do in Florence
Florence has a ton of other things to see and do and it's a bit overwhelming, but I've chosen the places I experienced myself or that looked most interesting.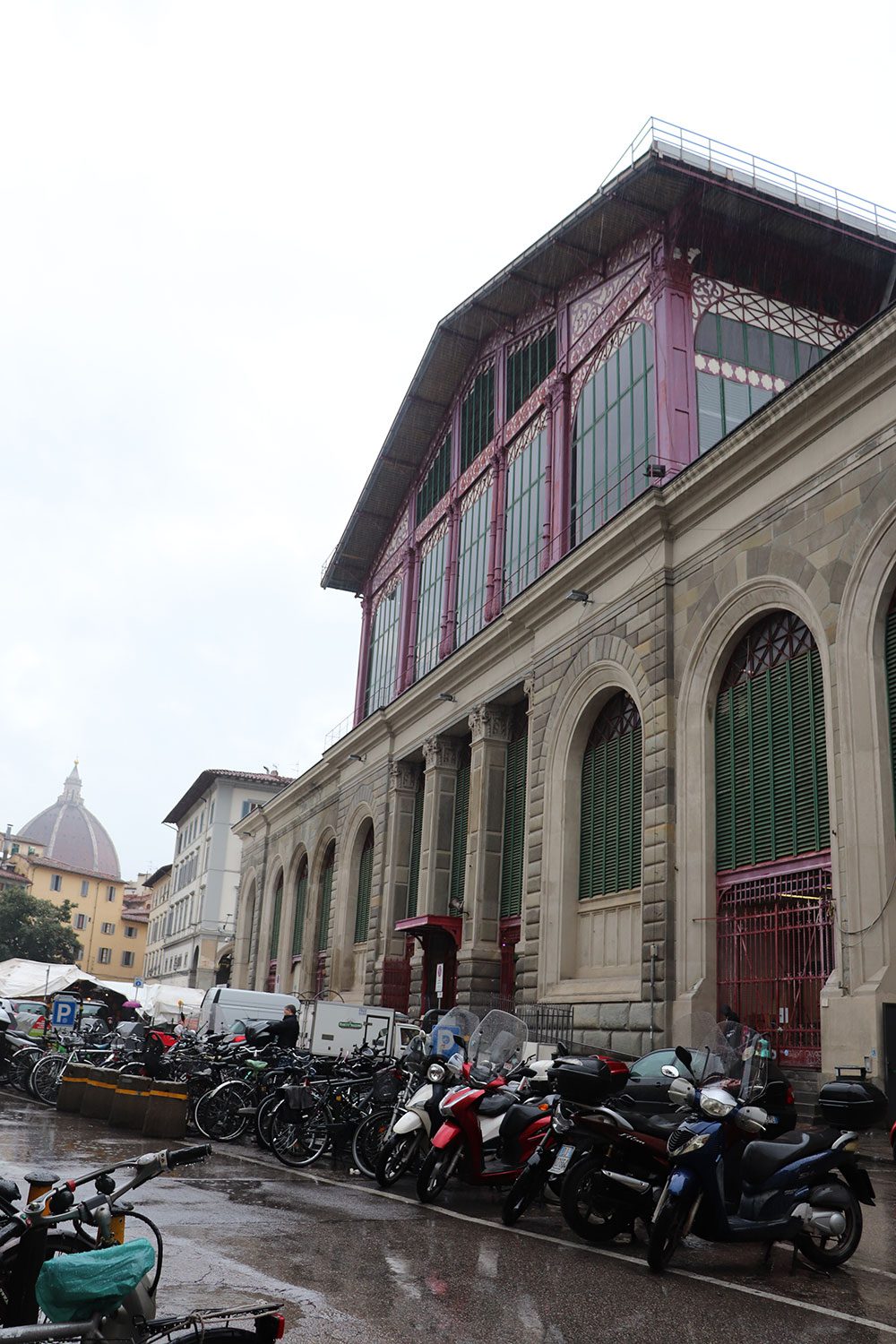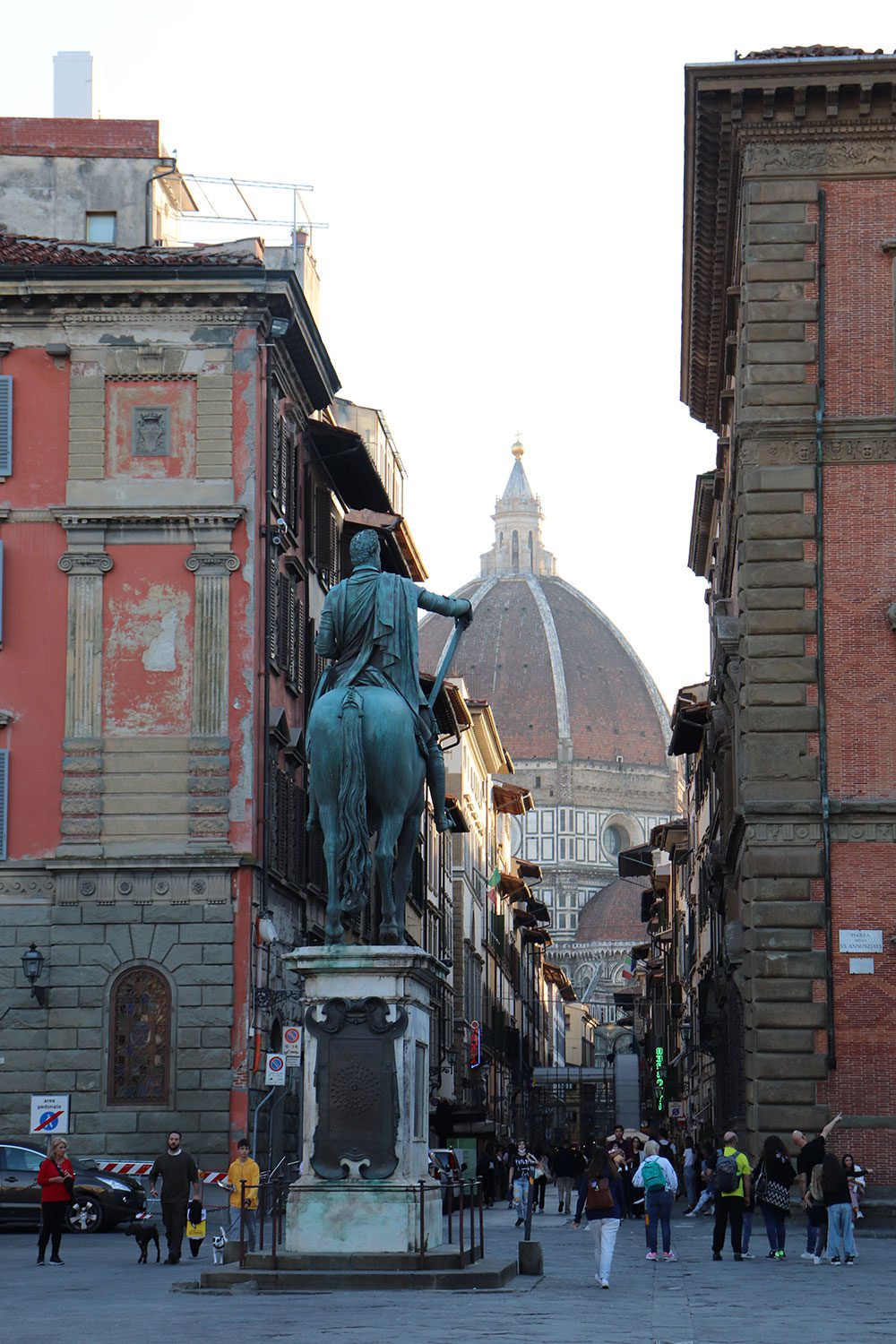 Going to a market is another fun thing to do in Florence. The most popular is San Lorenzo Market, which I discovered is a two-in-one deal. During the daytime, the ground level is open with more local shops selling food goods (packaged pasta, wines, etc.). In the evening, the first floor is open and there's a cafeteria with different restaurants (including a vegetarian restaurant!). It's a great place to visit. For produce there's also the Sant'Ambrosio Market, which is a bit more local. Lots of guides will mention the Porcellino Market but they sell the same souvenirs and leather goods you can find all over town.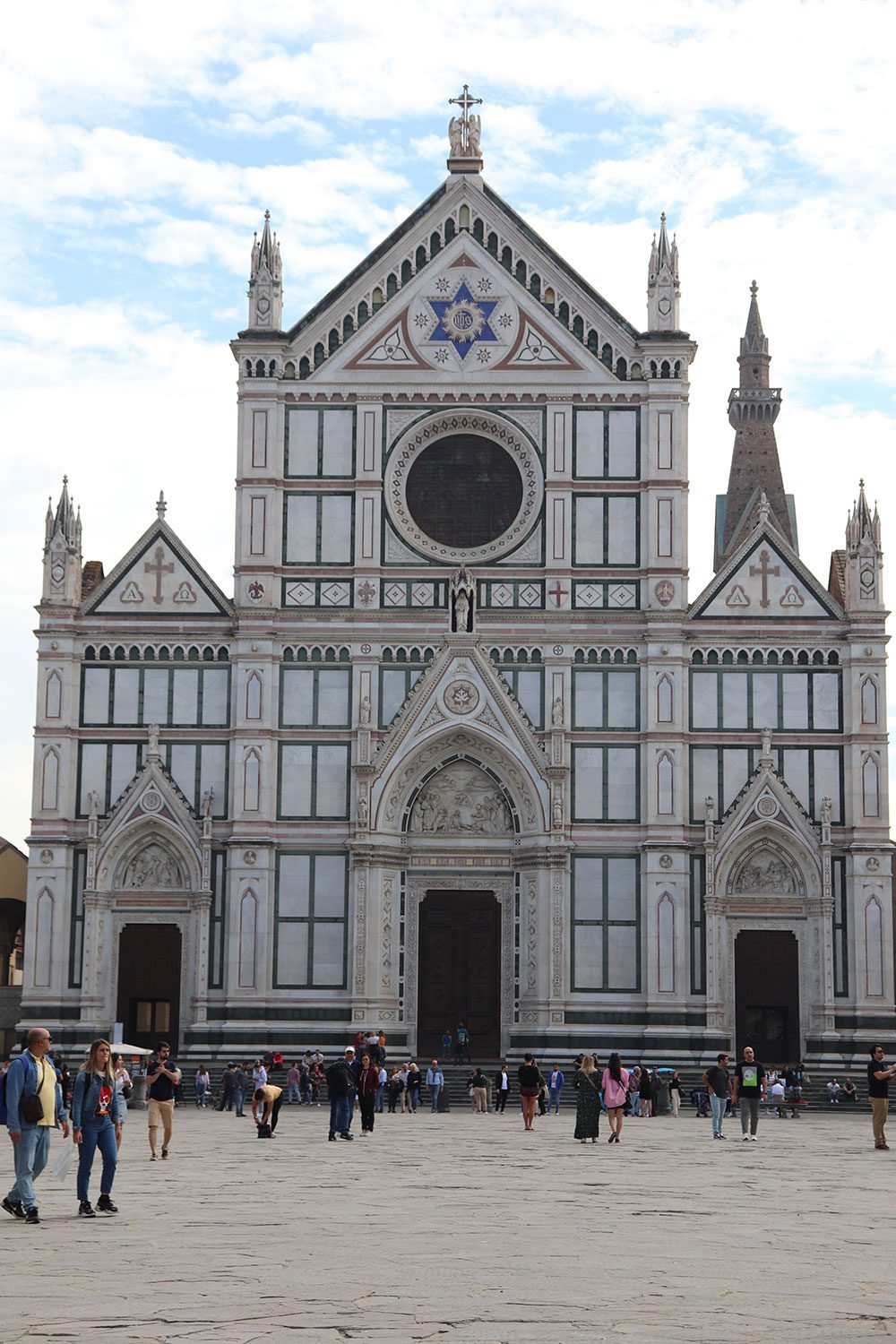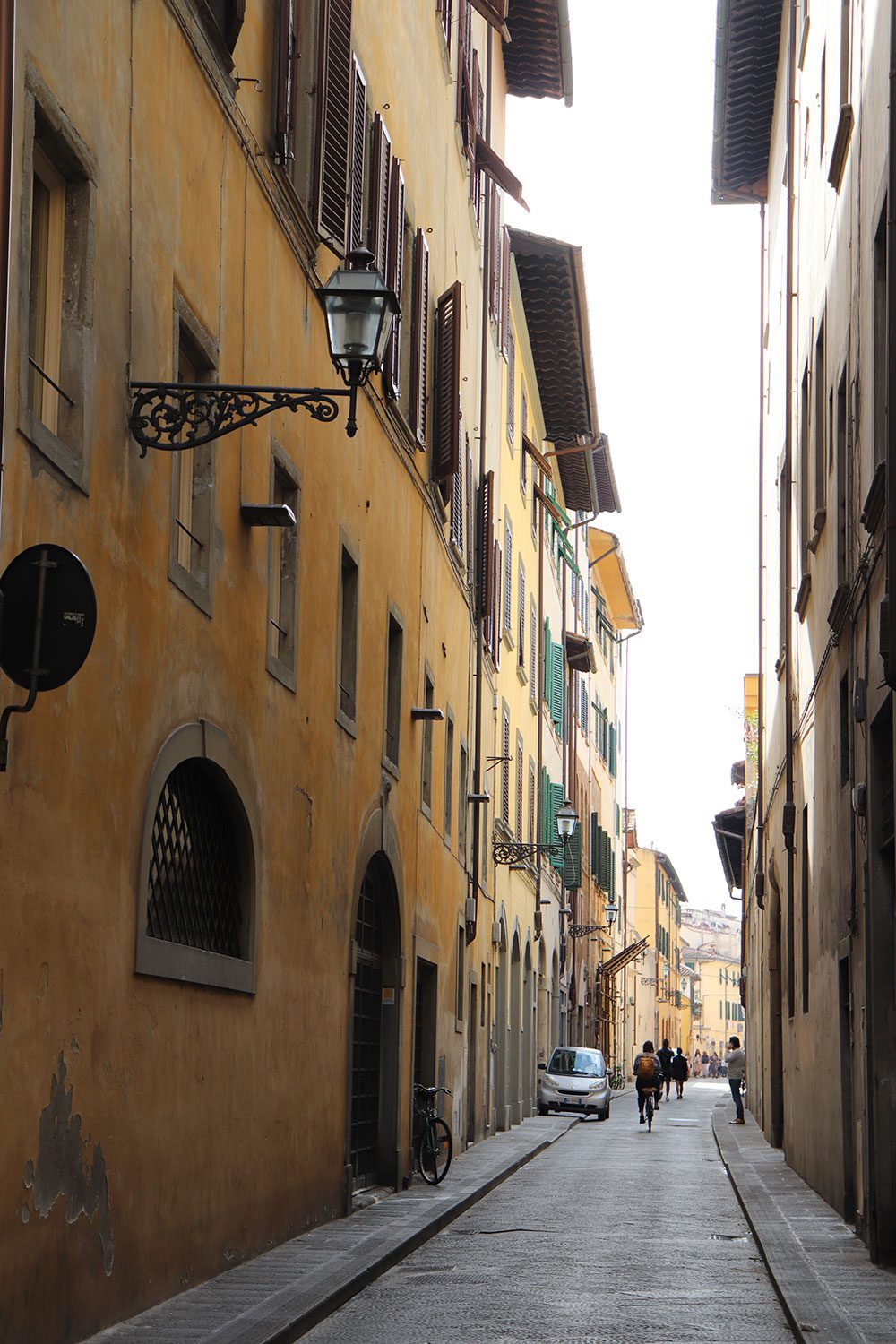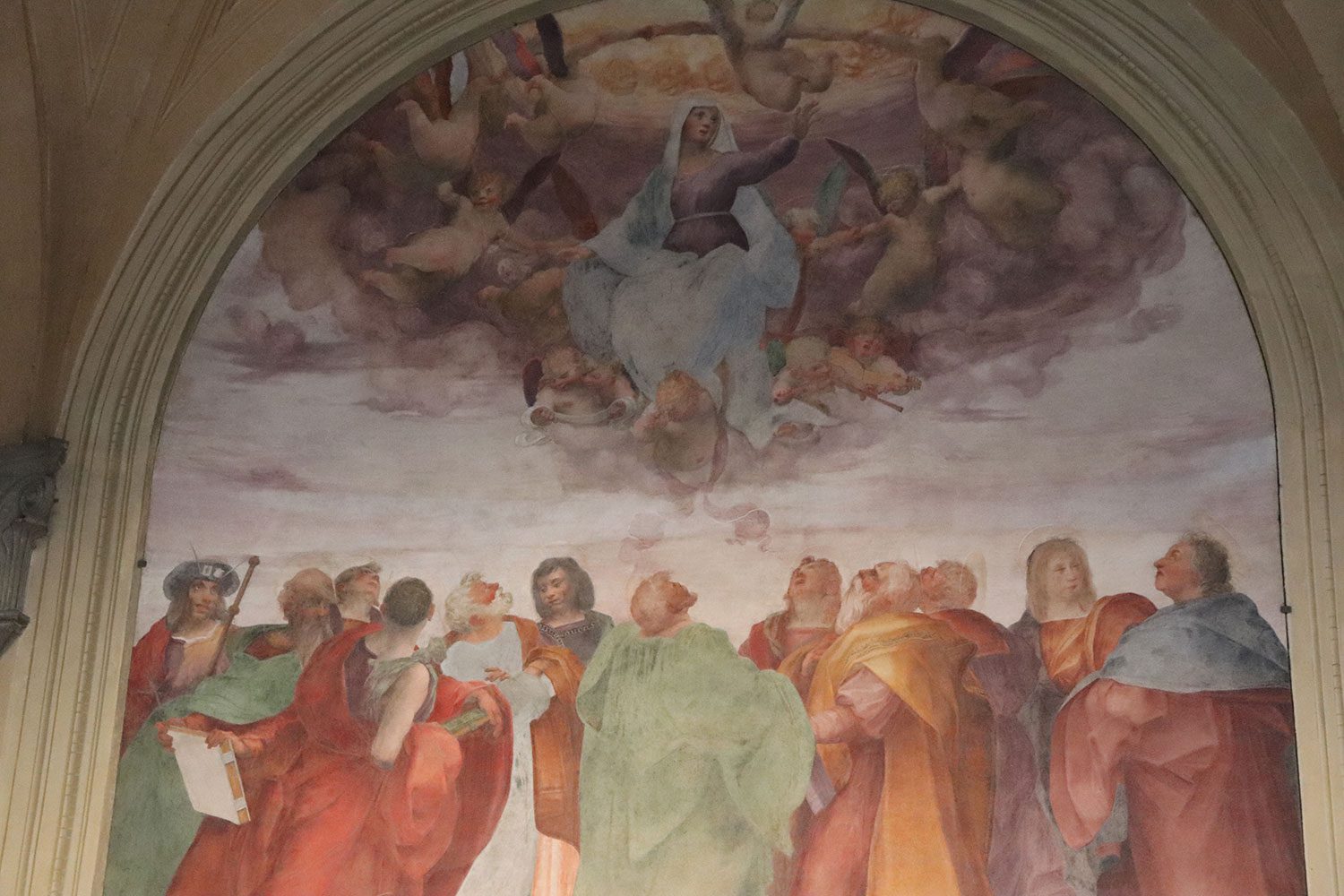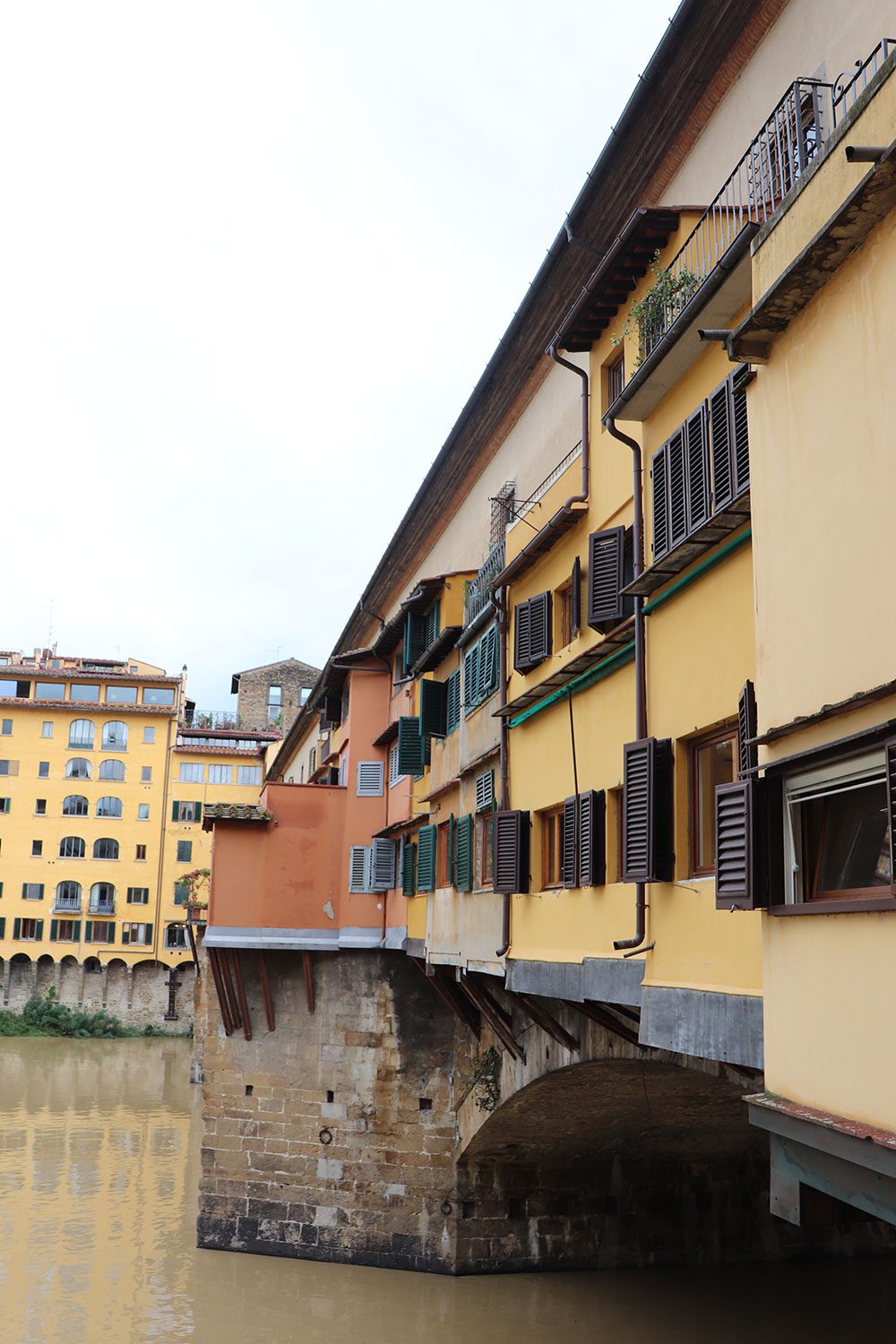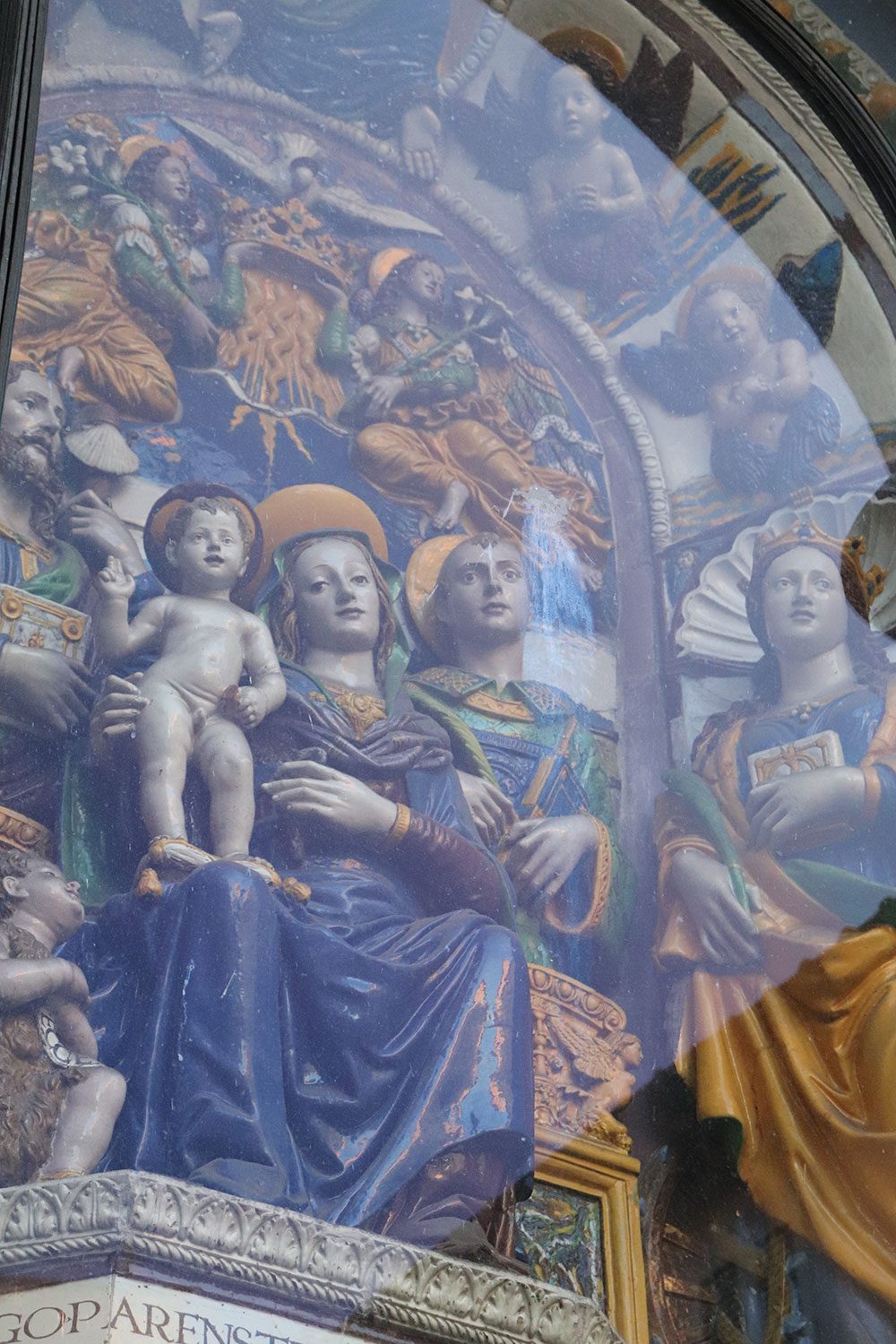 If you like to see churches, there's a lot more in Florence. Chiesa di Orsanmichele is a remarkable one located in Florence's city center. I also stumbled upon Capella di San Luca, which was absolutely beautiful. I also made my way to the Brancacci Chapel but unfortunately, I didn't know that reservations were required in advance. Now you do!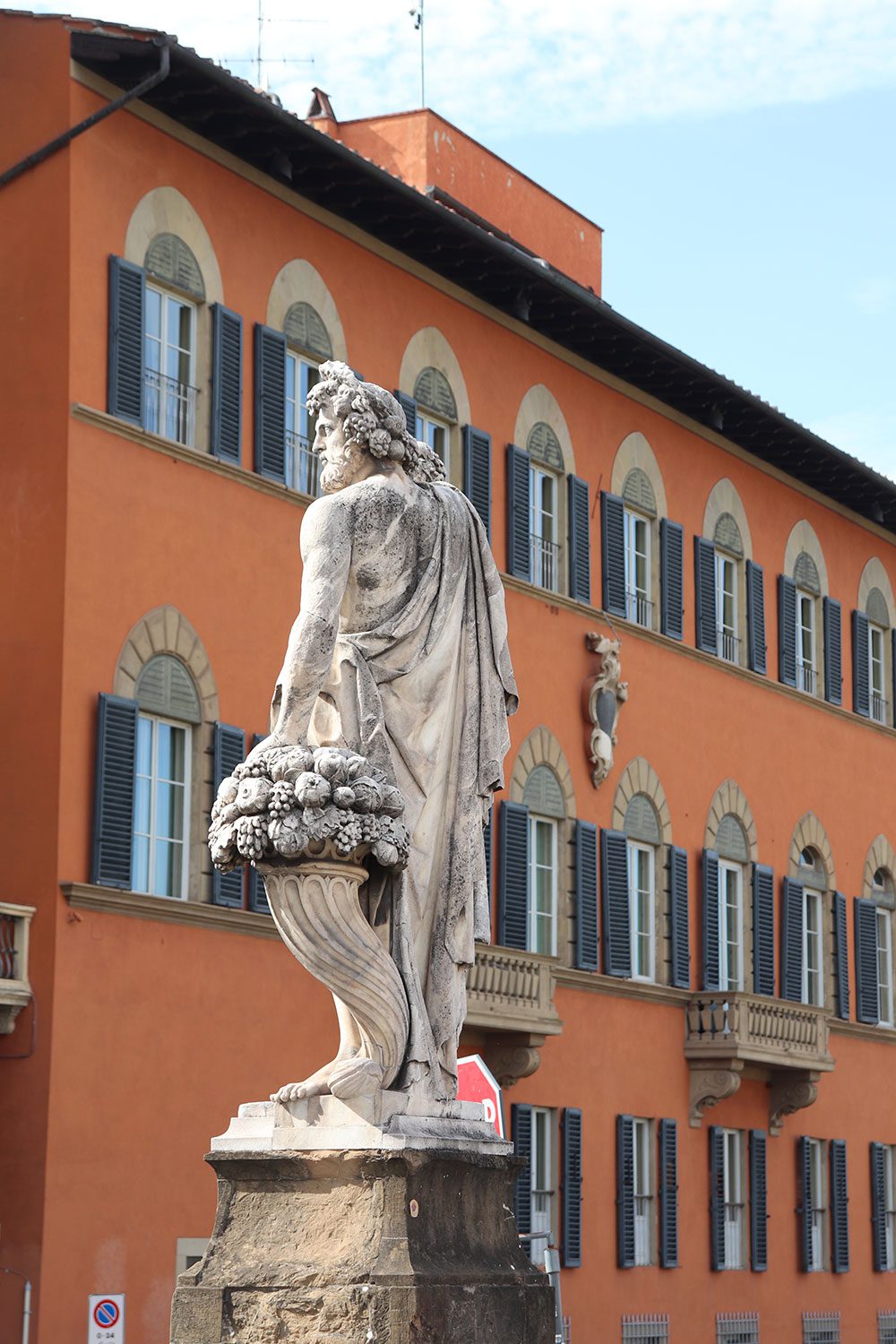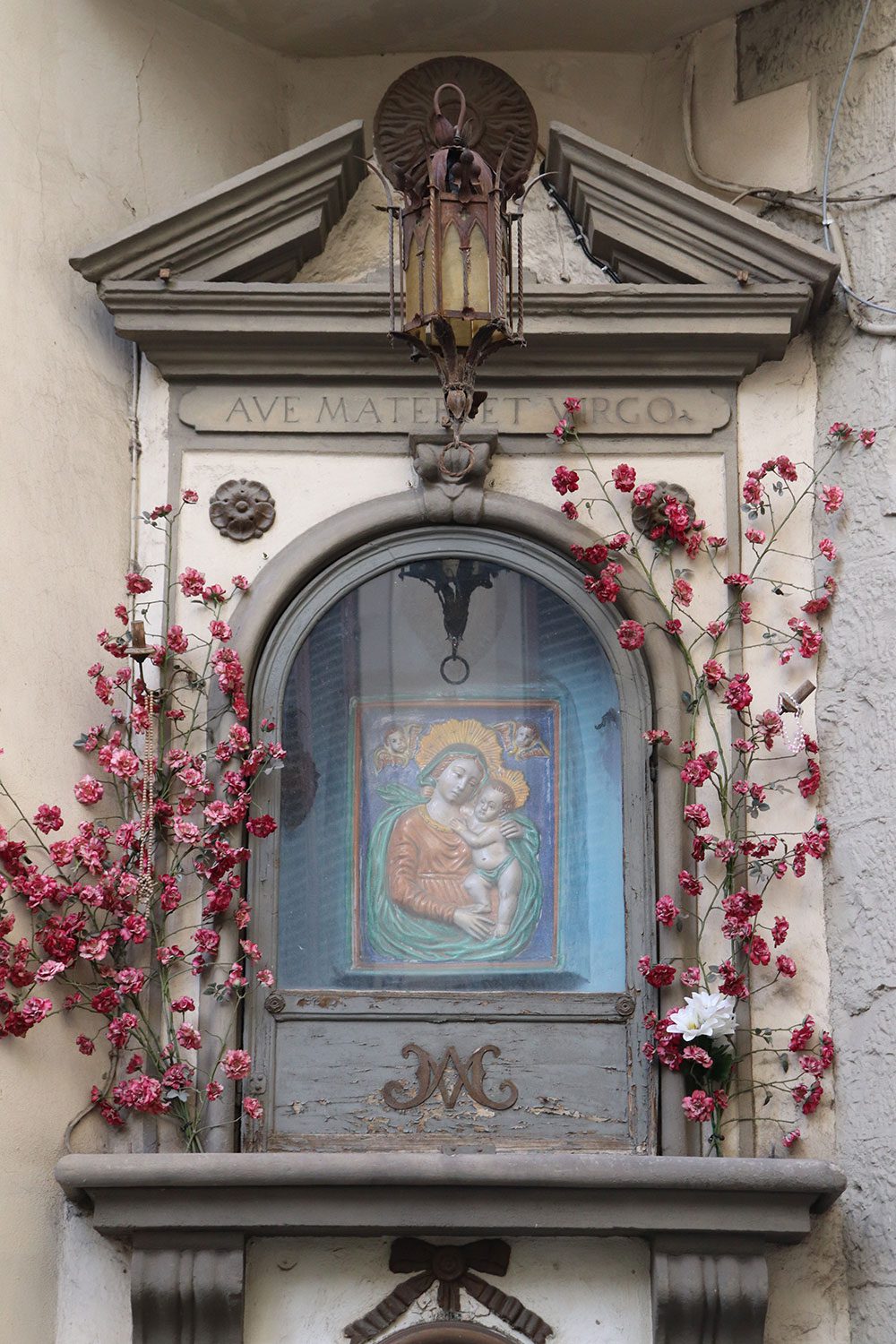 There are also a few smaller art museums to see if you didn't get your art fix yet. You can visit a home Michelangelo owned and briefly lived in, the Casa Buonarroti. There's also the Museo San Marco, which is a convent turned art museum of religious art. The Bardini Museum and the Bargello Museum are both museums of art, primarily sculpture, housed in old palaces. If you're looking for something a bit more modern, the Museo Novecento is the museum of 20th century art.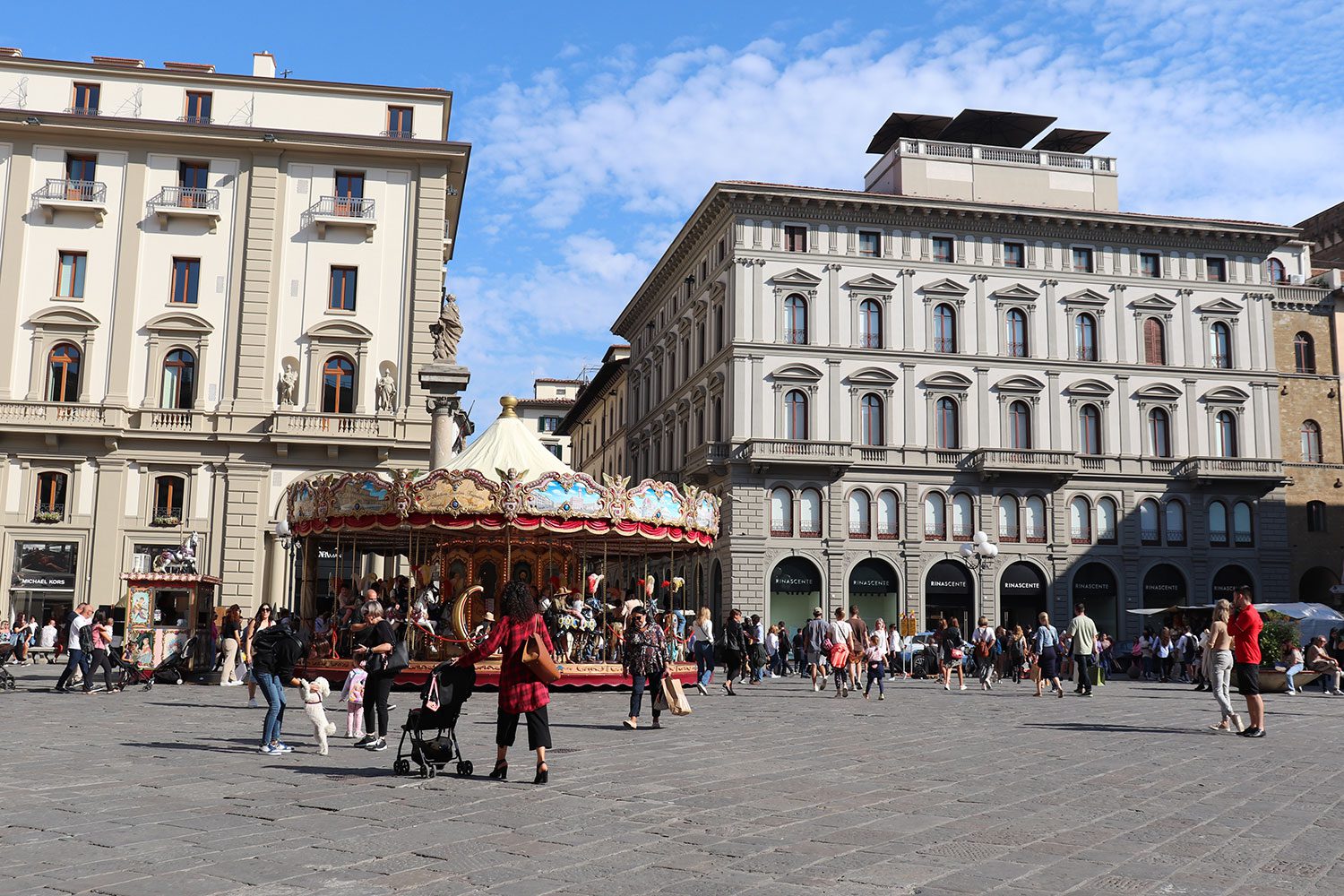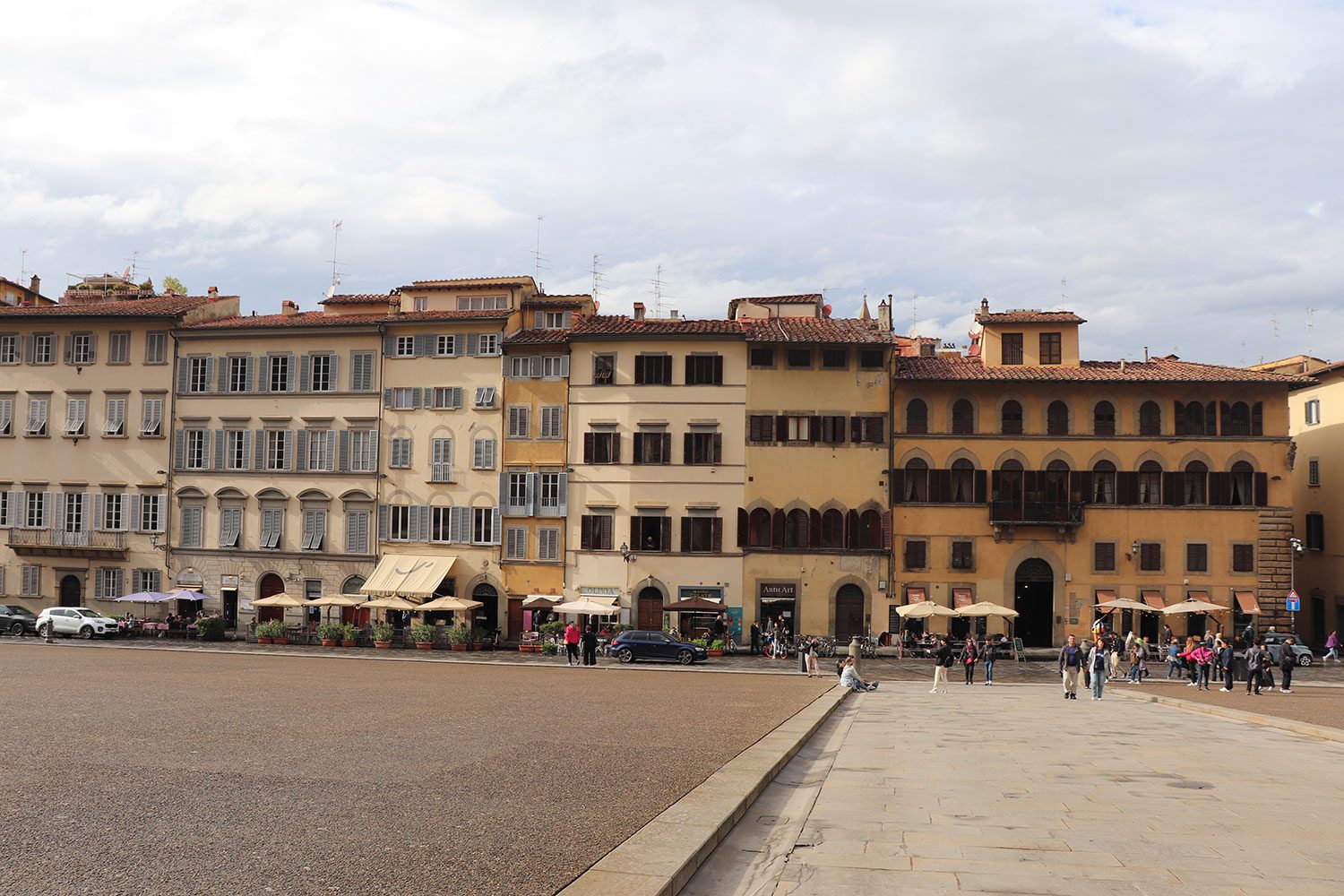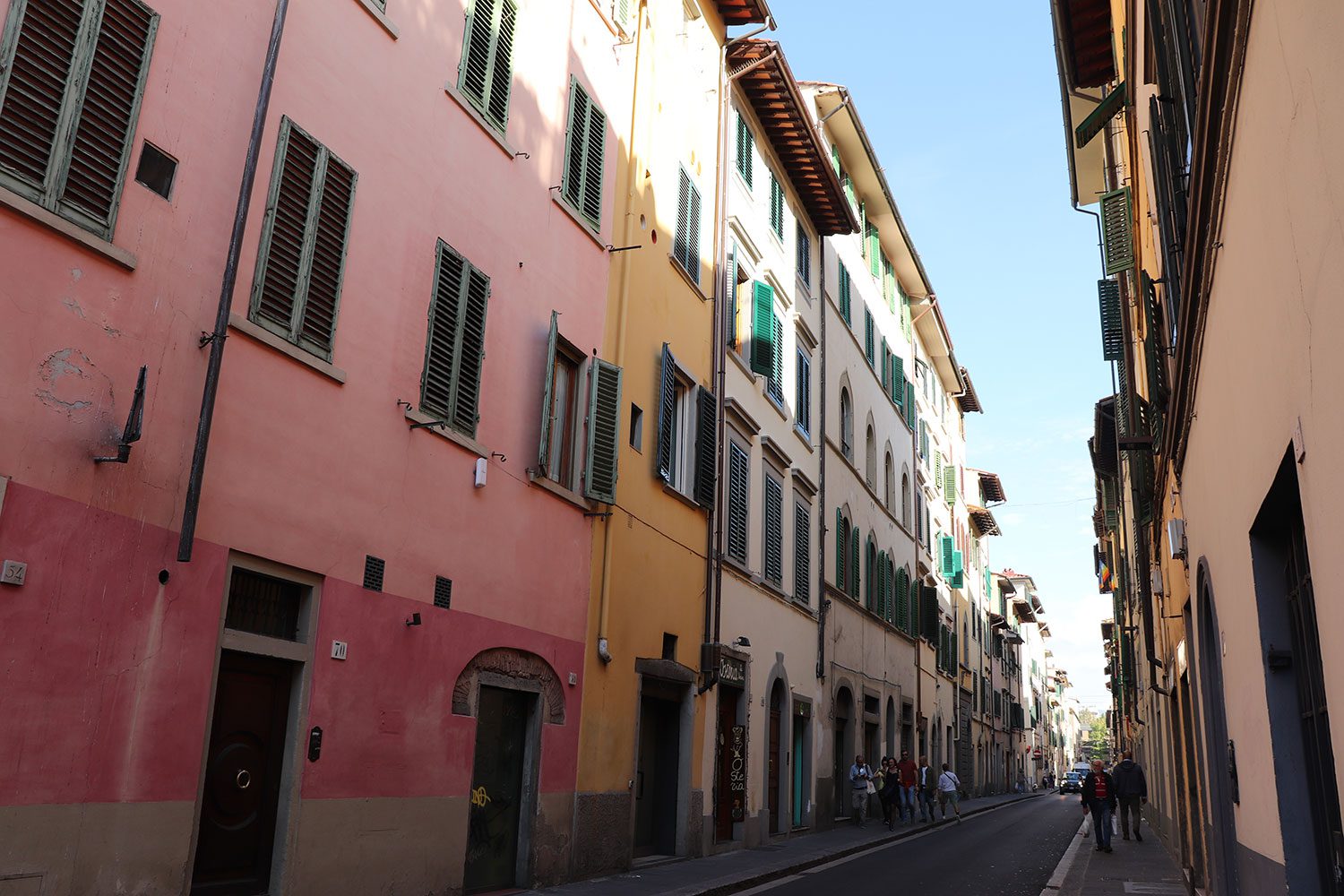 For art lovers, you'll need a few days to see the museums and sights of Florence. The Uffizi Gallery alone can take a half-day and depending on how much you want to see – and how much time you want to spend seeing it – you can easily fill up a few days with art museums. I spent two full days in Florence and it was definitely rushed. I also didn't get around to seeing everything I wanted to. It would've been great to spend all week in Florence.
Florence is a smaller city in size. It takes about half an hour to walk from one end to the other and there aren't many hills (my thighs were thanking God after walking all over the hilly city, Rome). But it's absolutely packed with charm. I walked around for a while and got to see how lovely and surprisingly local the city is. It's like there were new things to see at every turn.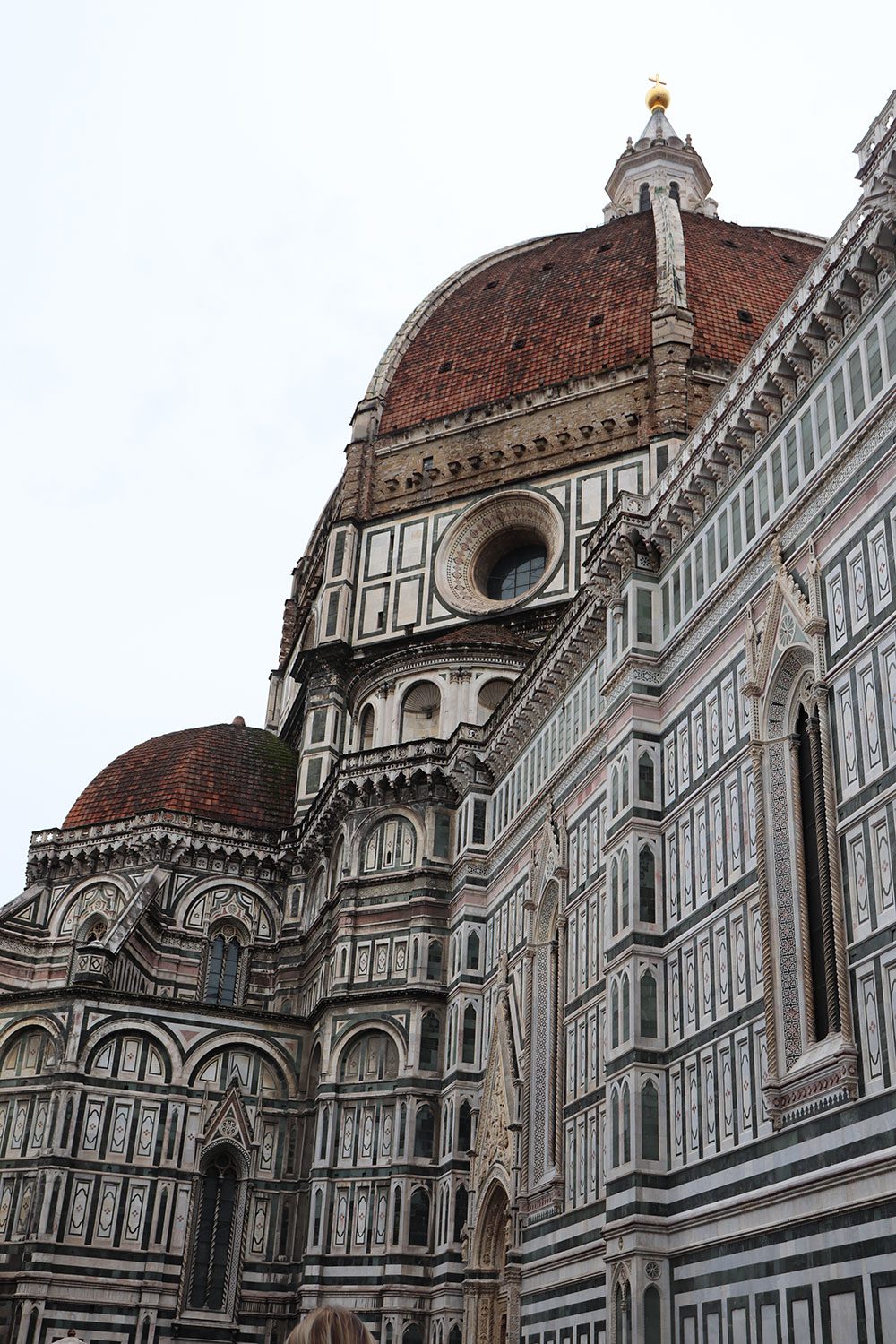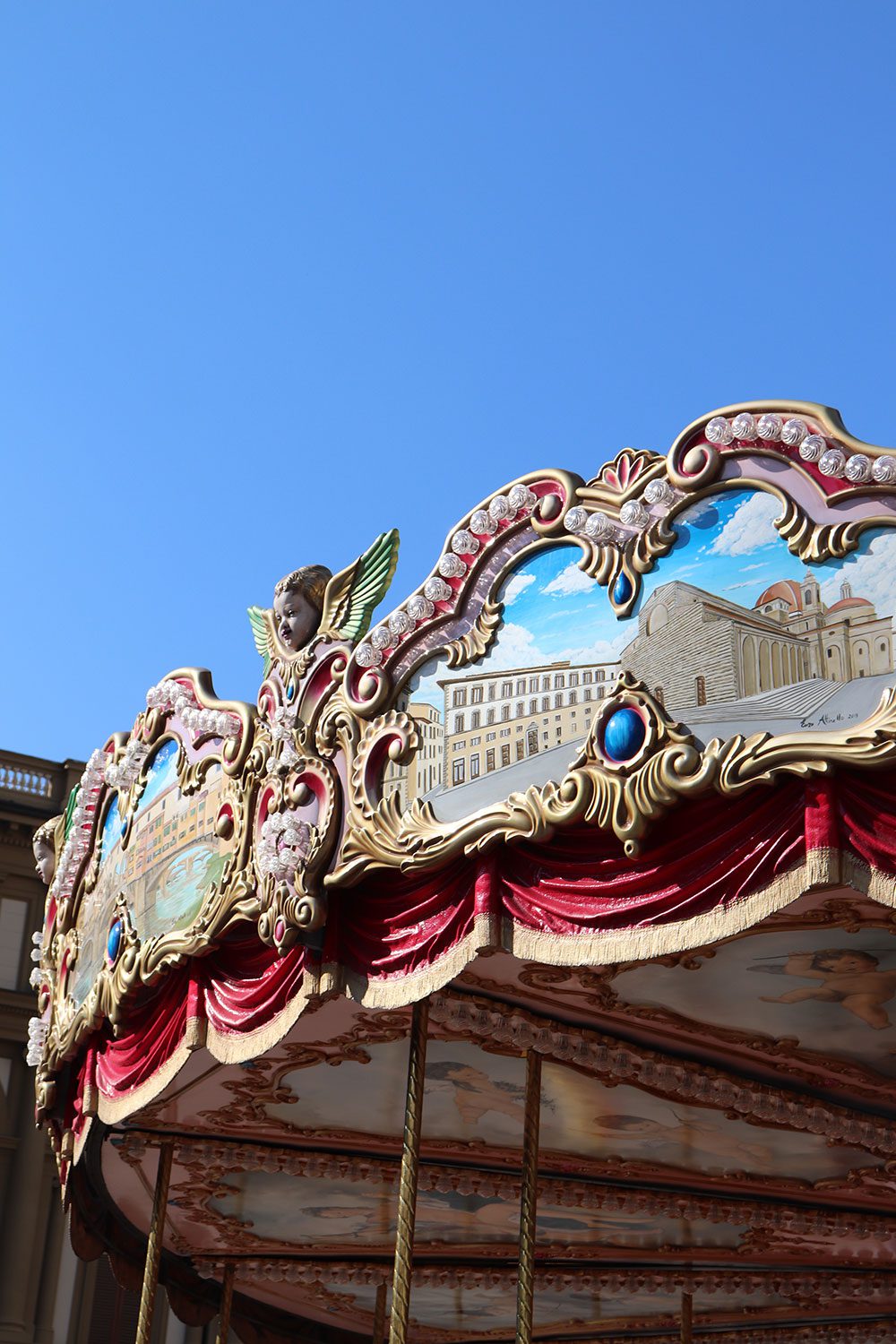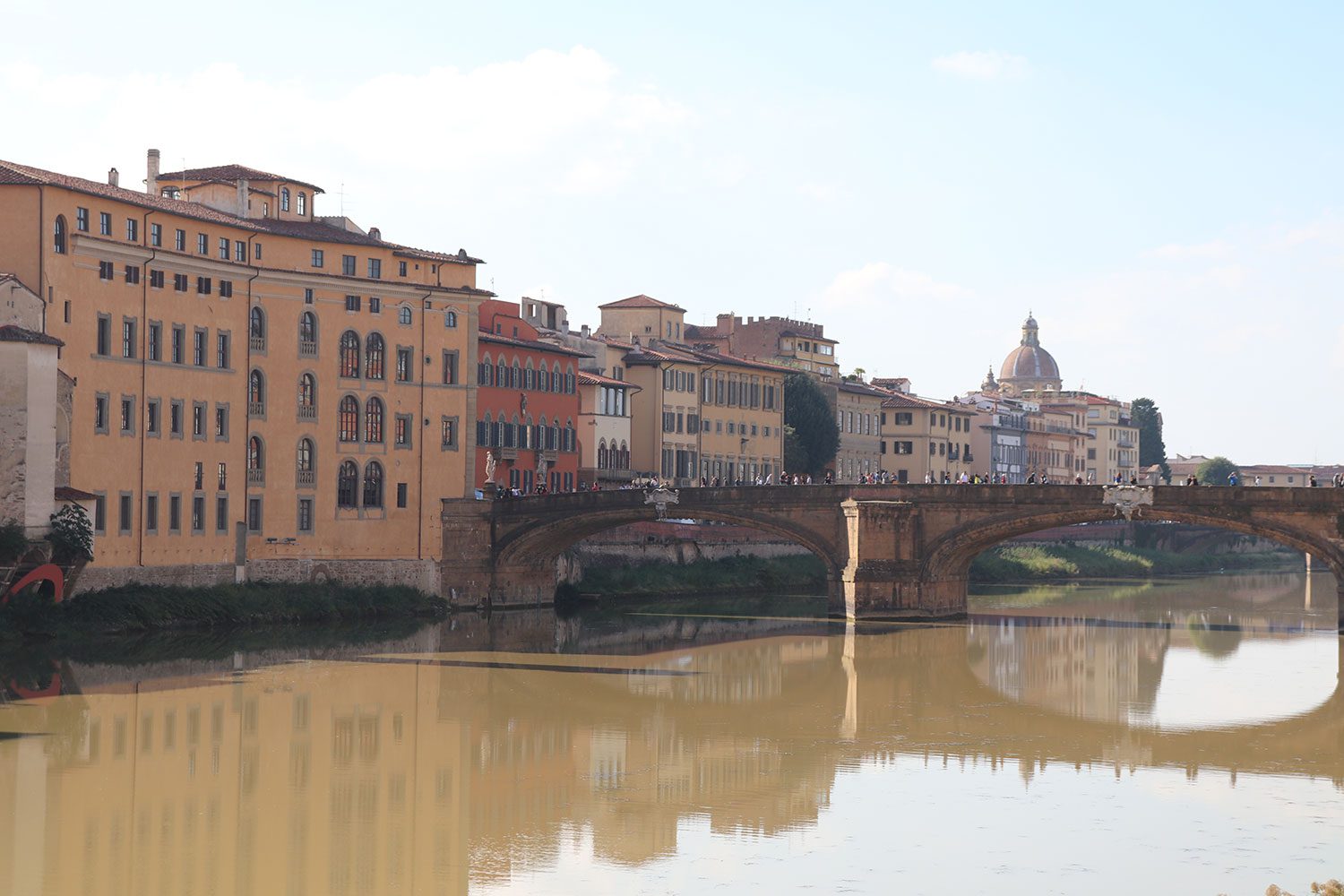 I highly recommend a visit to this beautiful city. A lot of people come to Florence with the Uffizi and David on their minds but there's a lot to the city. It's definitely deserving of a few days and a proper exploration.
Please note that this post may contain affiliate links. These are at no additional cost to you but I receive a commission if you make a purchase through the link, and the commission helps me run my blog. Thanks for your support!
Tags:
europe
,
florence
,
italy
Sharing is Caring
Want to support me?
Buy me a Coffee