The Medieval Underground City of Orvieto – Things to do & Travel Guide
Originally published on Wednesday, February 8, 2023
Orvieto's only a train ride away from Rome and I was curious to visit since it dates to Etruscan times. What's particularly fascinating about Orvieto is its city was underground, and I was eager to see what an underground city was all about. So I hopped on the train and made my way to this gorgeous, unique place. Here's what I thought of it.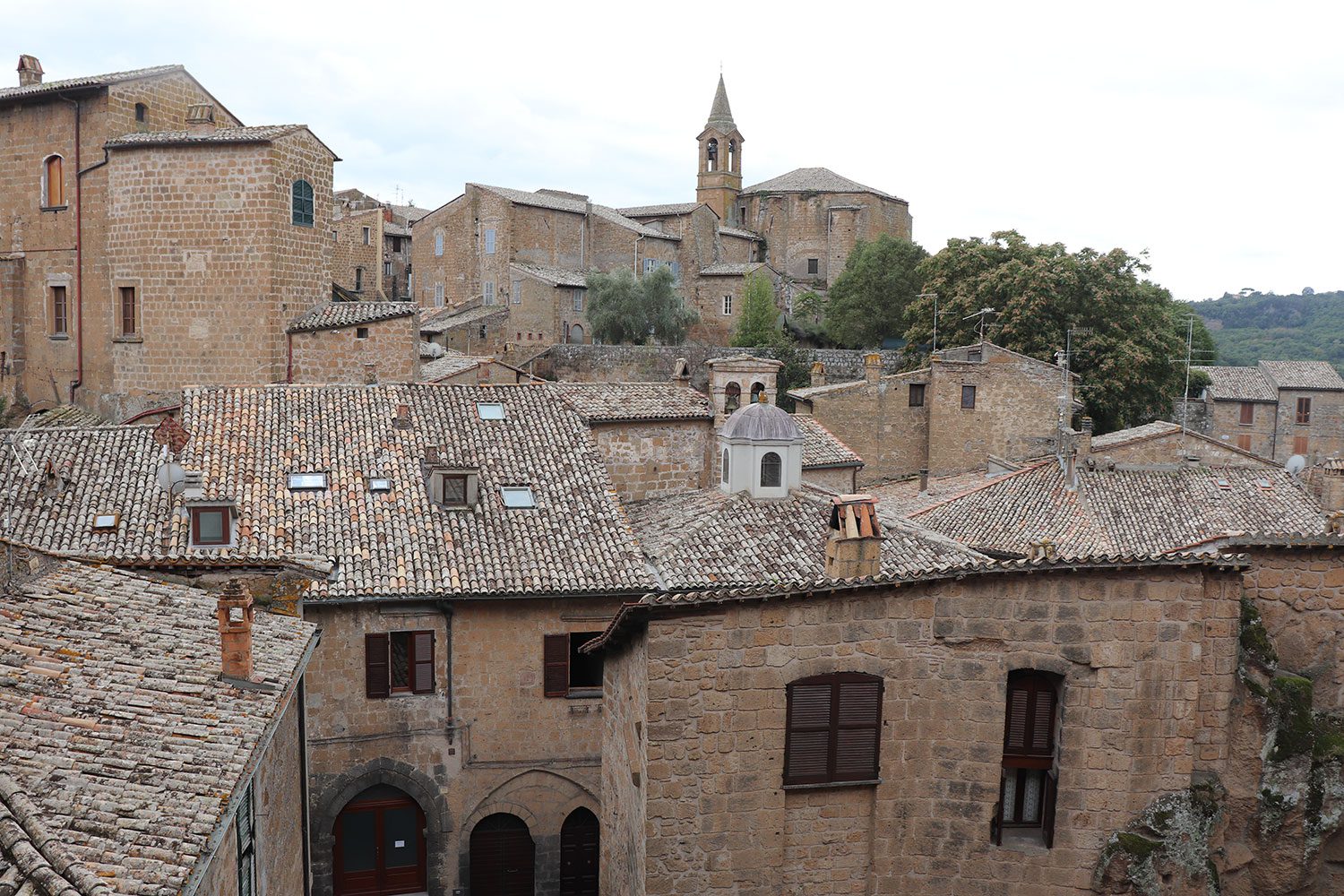 The History of Orvieto
I usually start histories at human inhabitation but it's important to know that Orvieto is actually on a volcanic rock (called tuffa). Because of this, the rock seeps in moisture (meaning it was hard to collect rainwater) but is also very easy to cut through to form caves. So when the Etruscans started inhabiting this rock, in the town they called Velzna, they had to work with these conditions. They would build the caves for safety and to also harness rainwater. The wells in Orvieto are extremely deep and it's very impressive.
Velzna was a very important city in Etruscan times and one of the biggest of the era. Of course the city's location perched on a large rock made it an optimal spot for defense, which is why the Romans took over in the 3rd century BC. The city became a bit more dormant until the 13th century when it became head of its own city-state. This century onwards brought lots of architectural prosperity to Orvieto, including its sparkling gem, the Duomo, as well as its other churches and palaces.
Things to Do in Orvieto
When you arrive at Orvieto today, you'll see a funicular across from the station. This runs every few minutes and will take you up to Orvieto town. Of course you can drive if you have a car or walk if you're so motivated but it's a very tall, steep way up, so the funicular's the easiest option.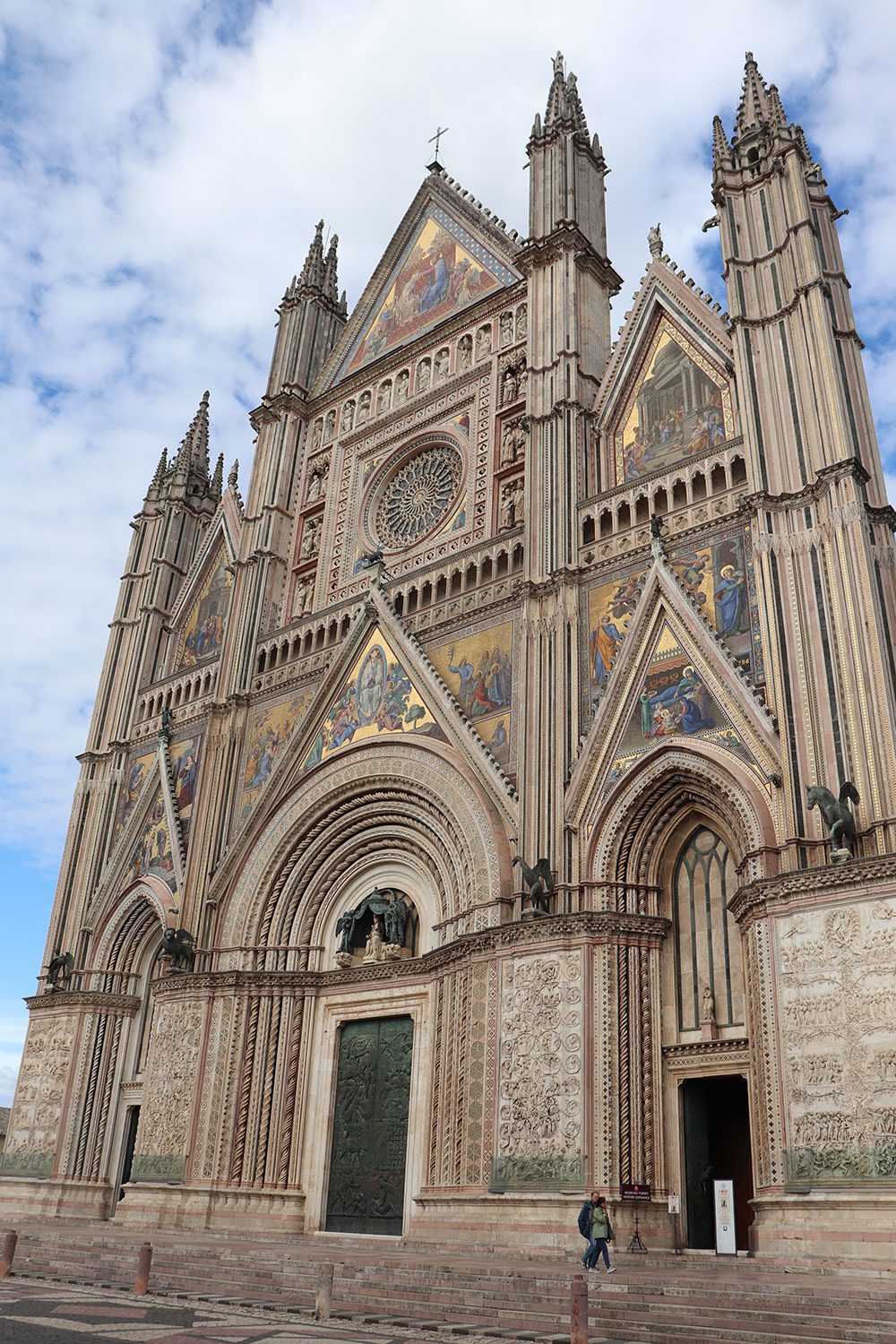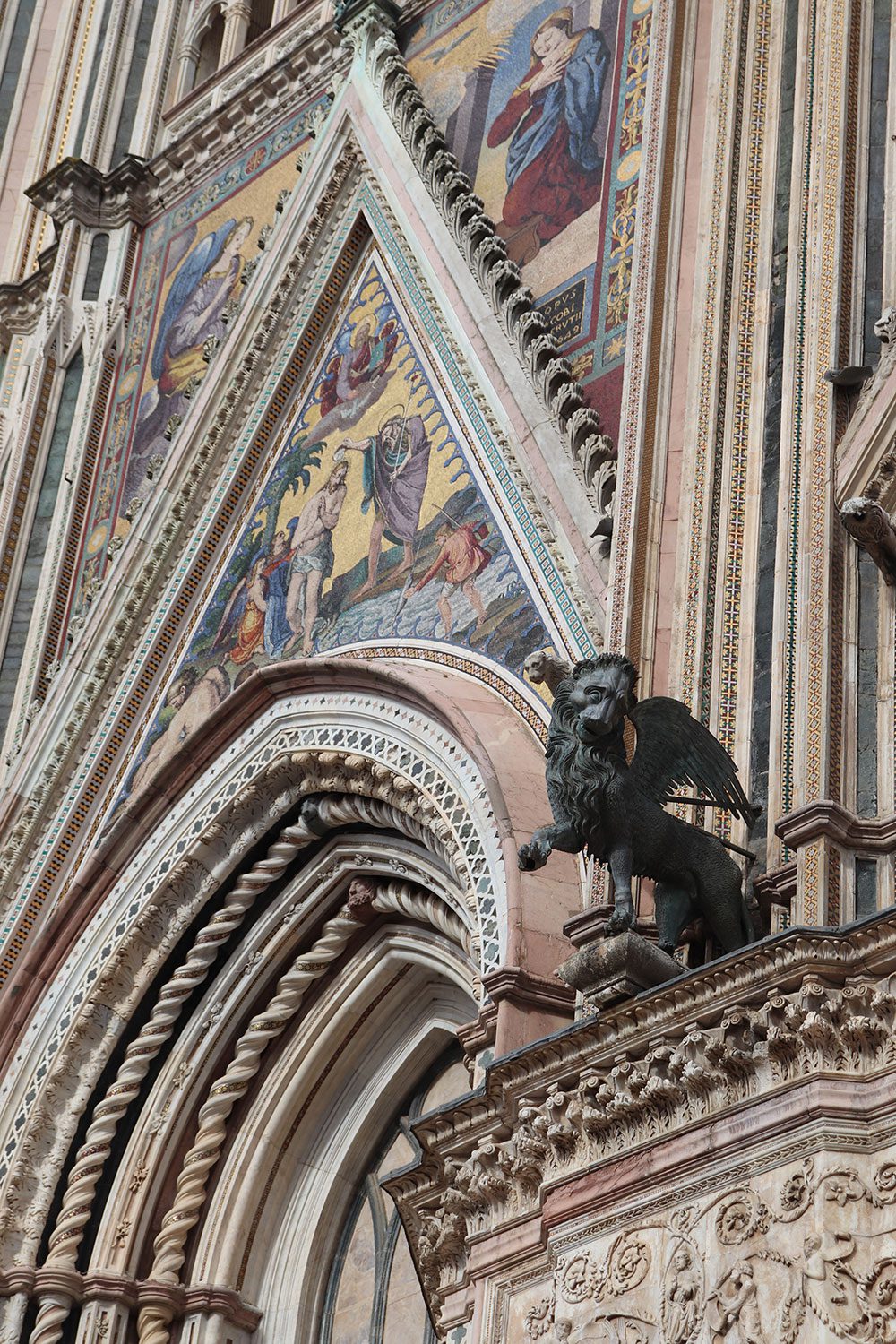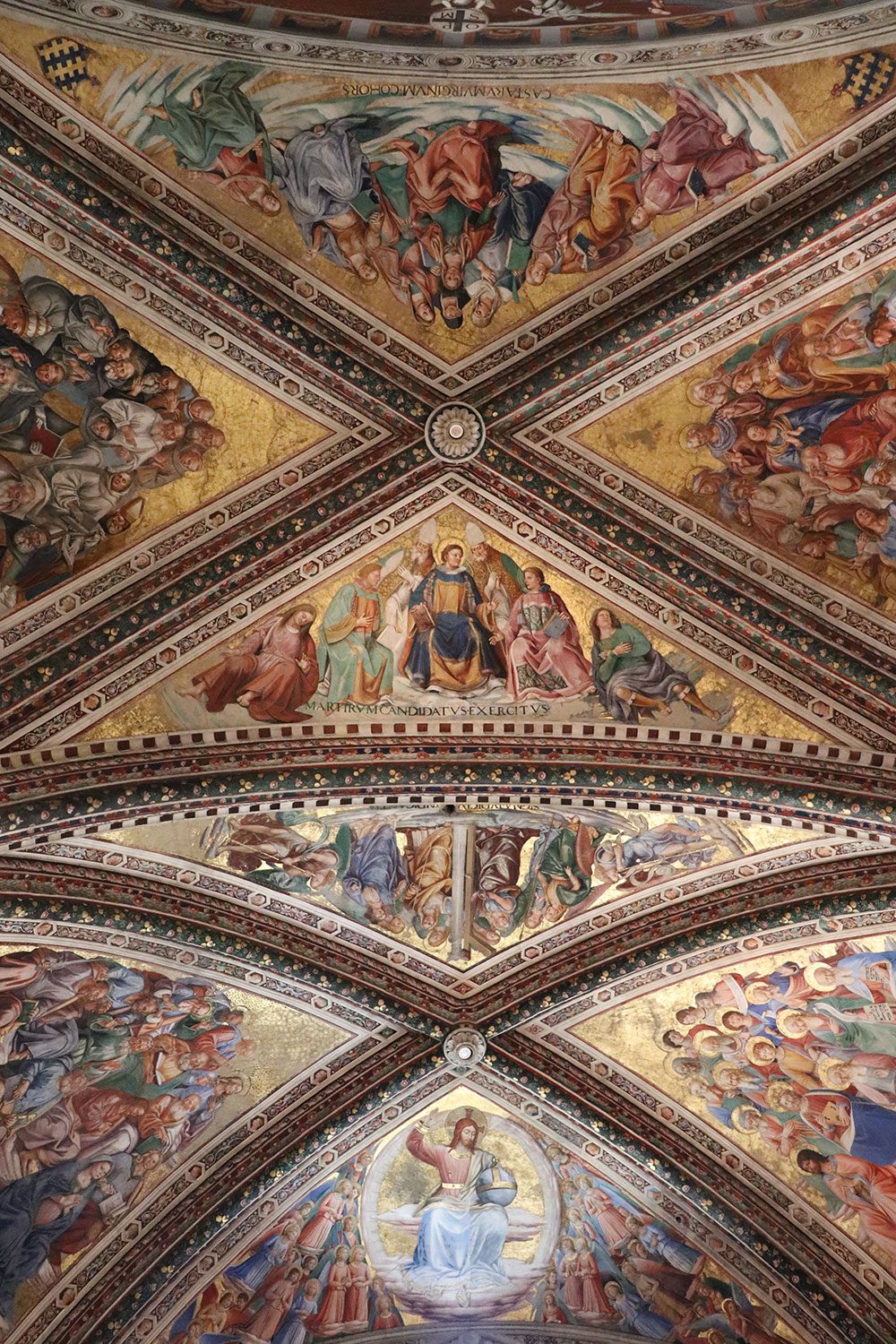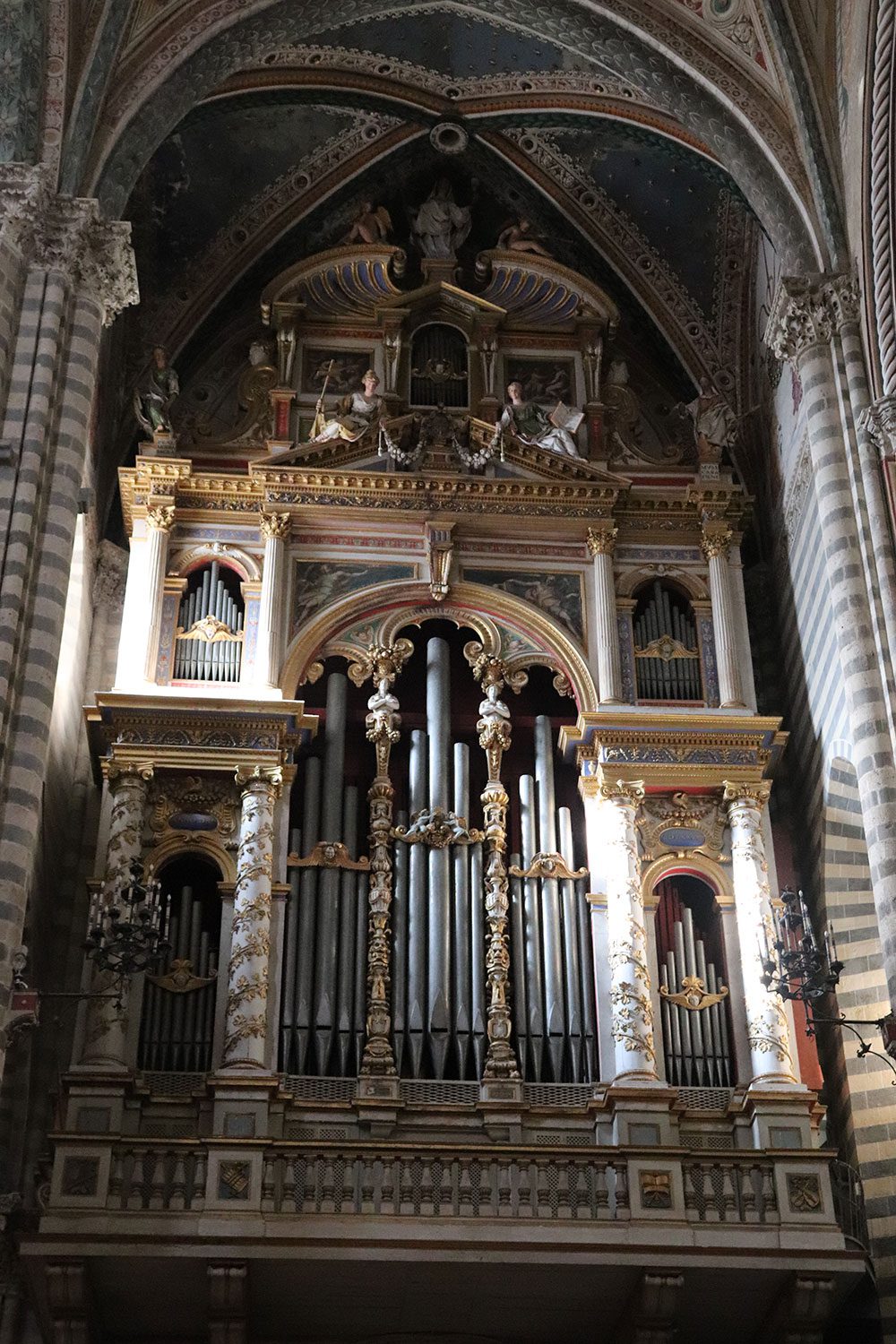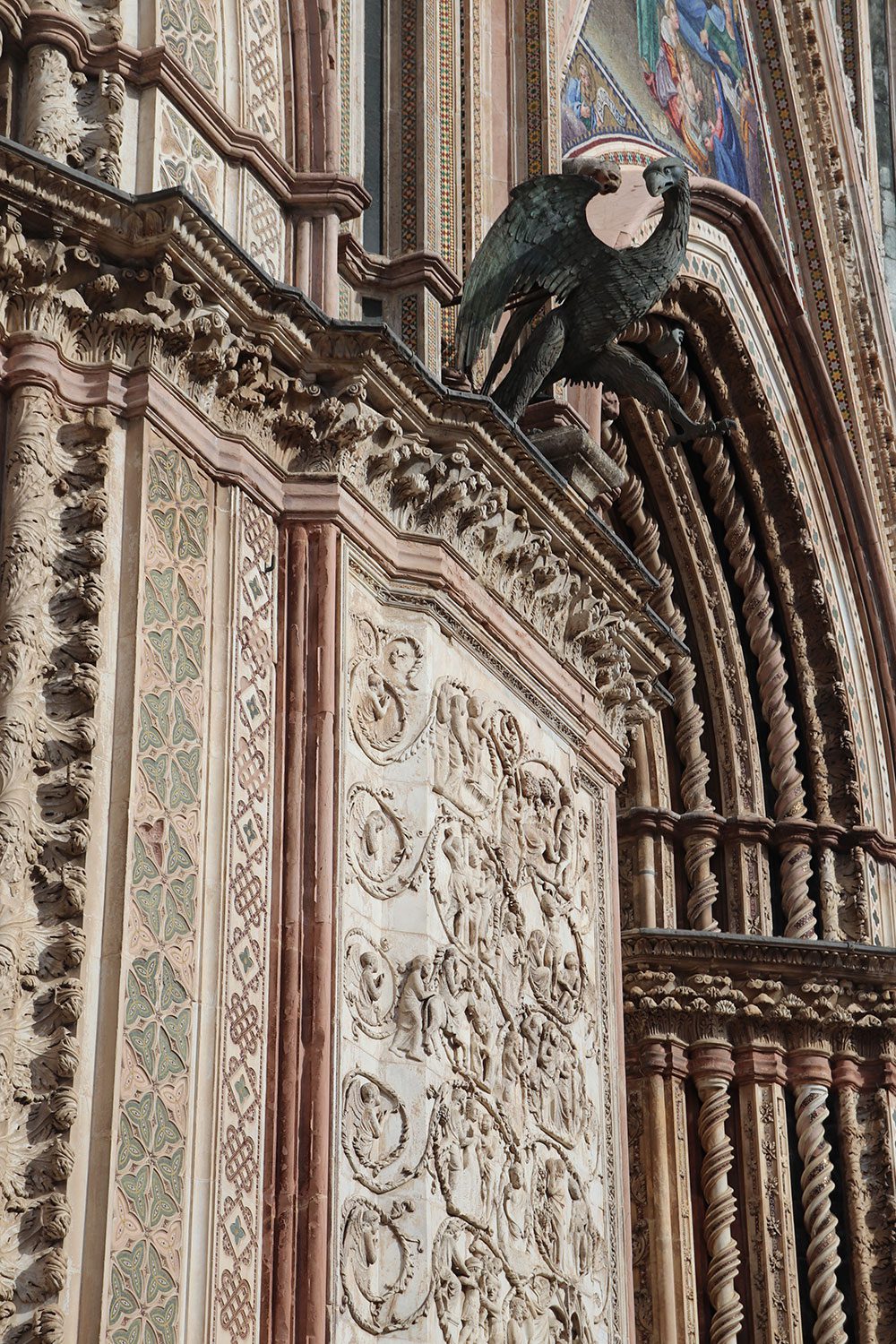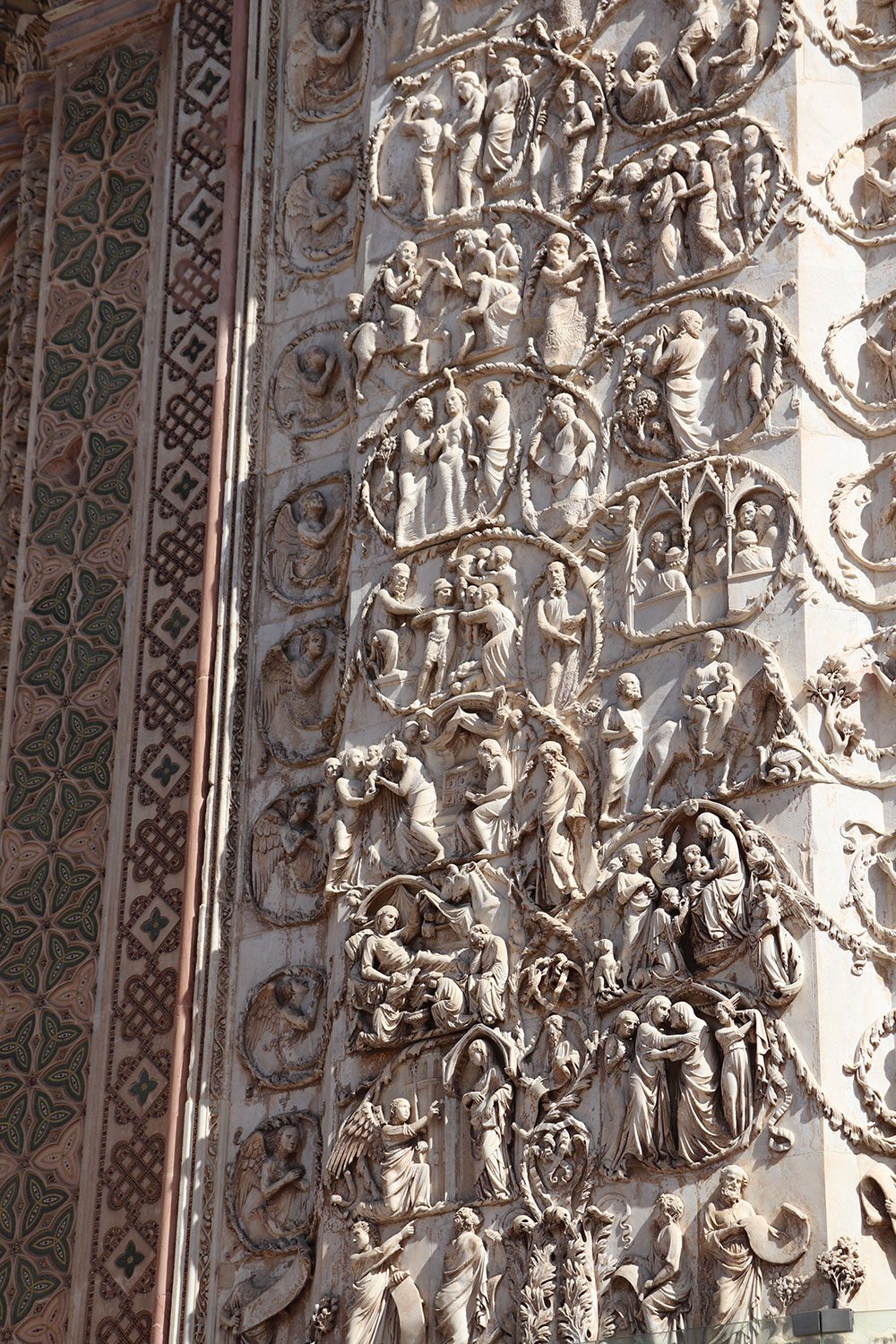 The absolute highlight of Orvieto is the Duomo. It dates to the 14th century and is an absolute masterpiece. It's absolutely gorgeous on the outside and inside, so I highly recommend a visit inside. You need to pay to go inside but I think it's absolutely worth it if you like churches or historic interiors. It's quite beautiful and, as I said, the gem of the town. The amount of work that went into designing, sculpting, and painting everything must have been tremendous.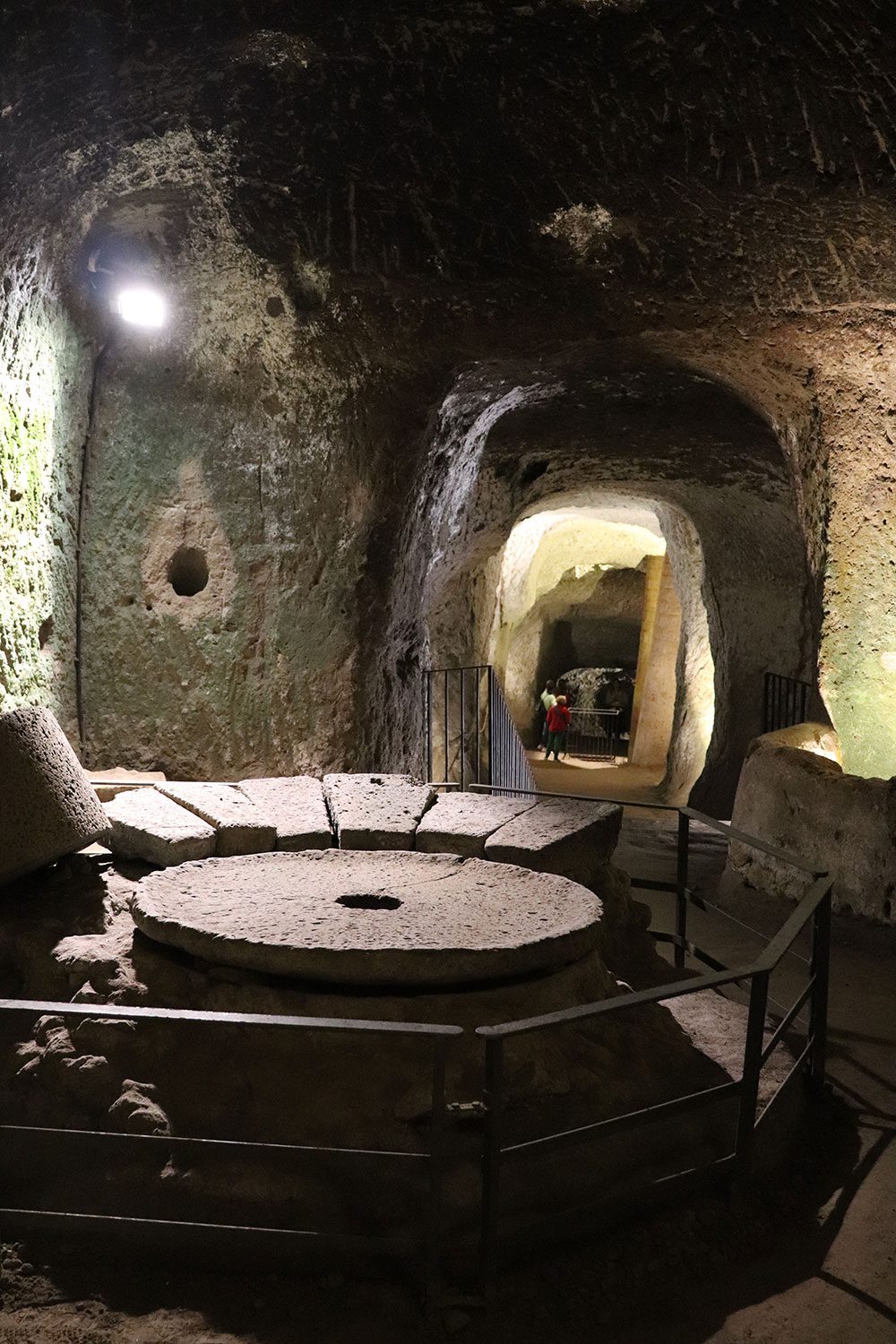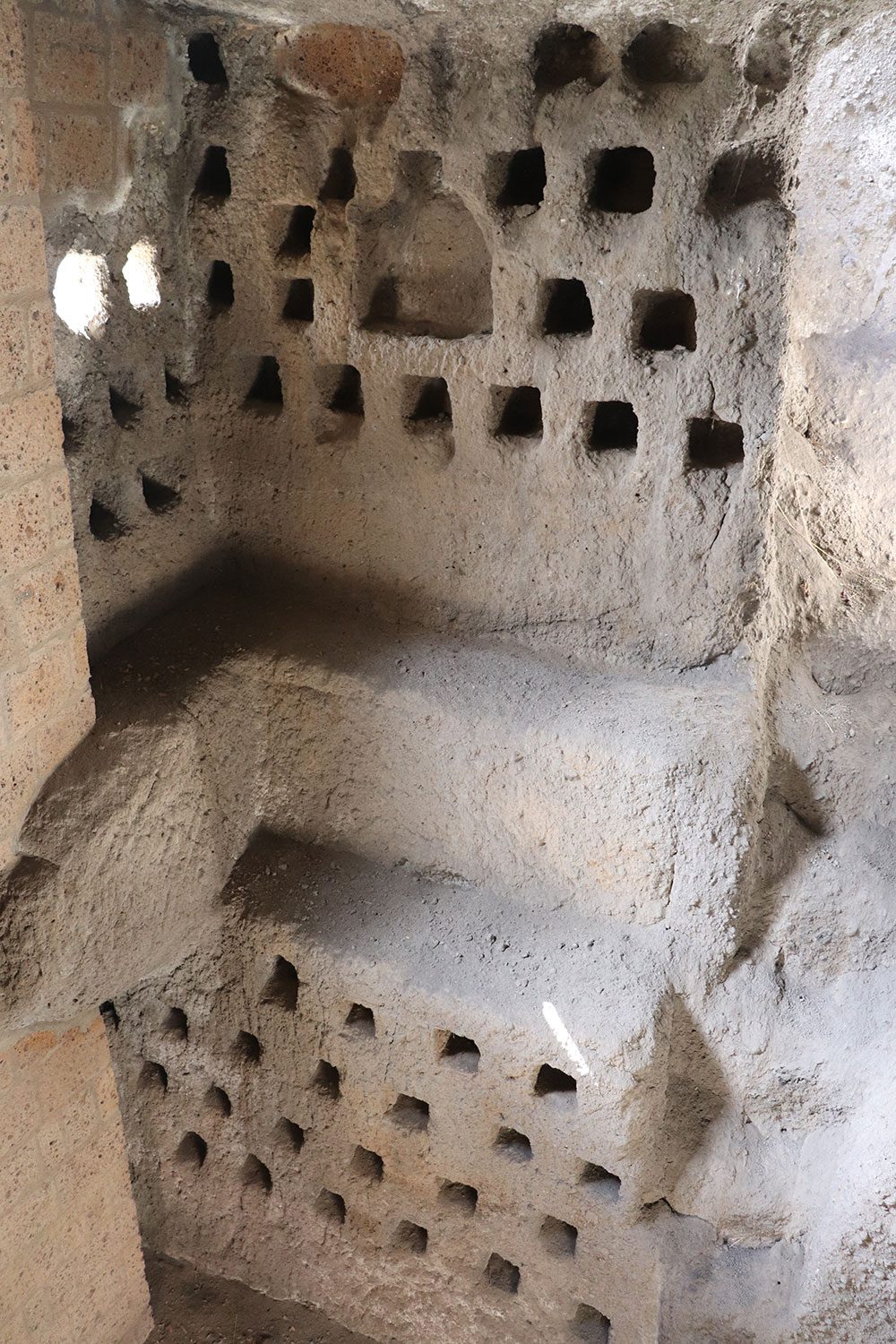 Of course a main reason for my visit was to see the Orvieto Underground Tour. The tours depart from the office across from the cathedral, but note that the times listed on their website are for their Italian tours, not their English ones. You should visit their office to get scheduled tour times and tickets for one of the underground tours.
The underground caves expand under the entire modern city of Orvieto but the tour takes you to only a handful of rooms. Your guide will tell you what the rooms were used for over time. It's very fascinating since everything is so old and, well, underground. I didn't realise before visiting that a lot of the underground city was used only temporary, rather than wholly, but it was still quite interesting. The amount of labor that went into creating the rooms we saw alone is mind-blowing and we saw only a tiny fraction of the caves. The tour takes about an hour and is definitely worth your time.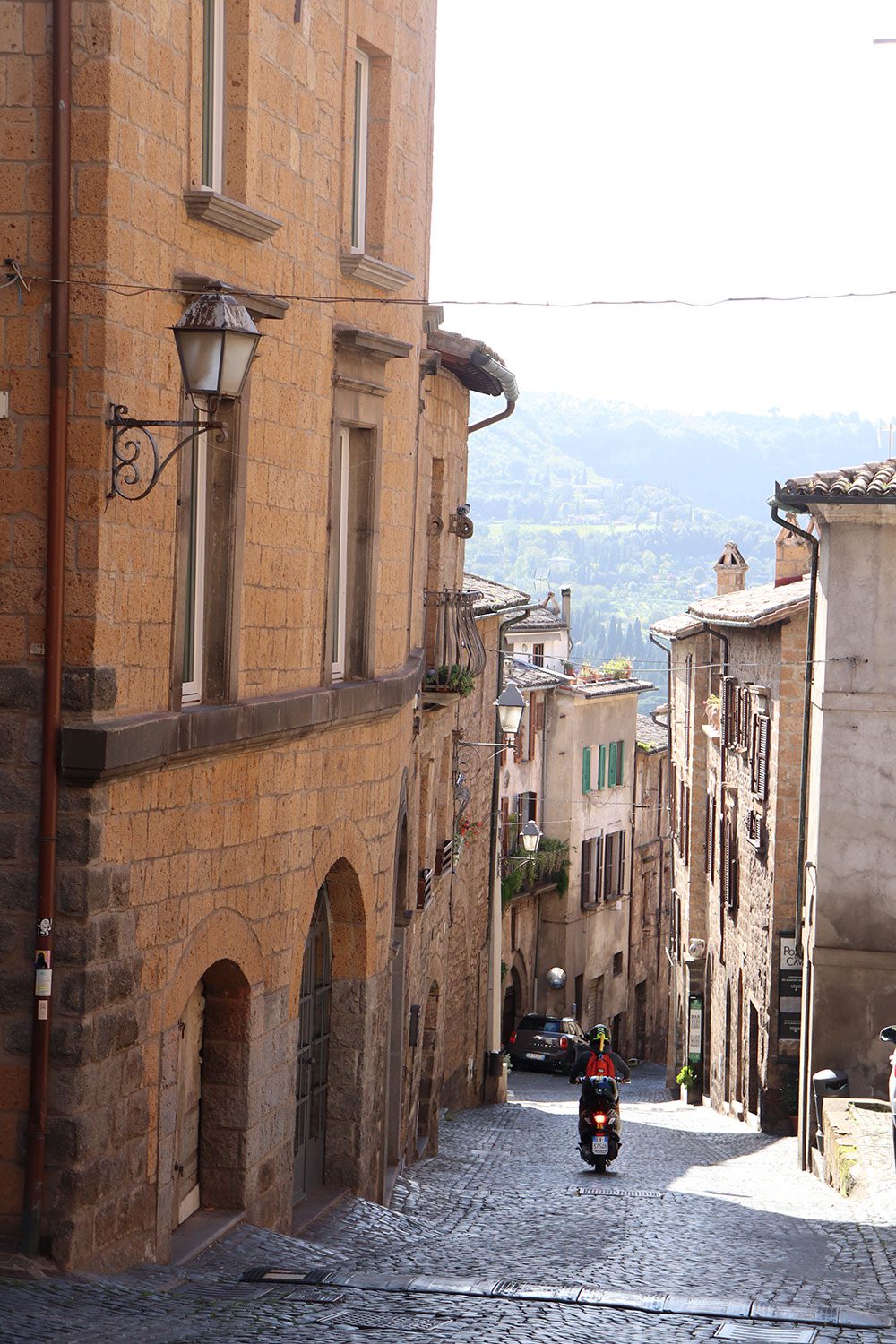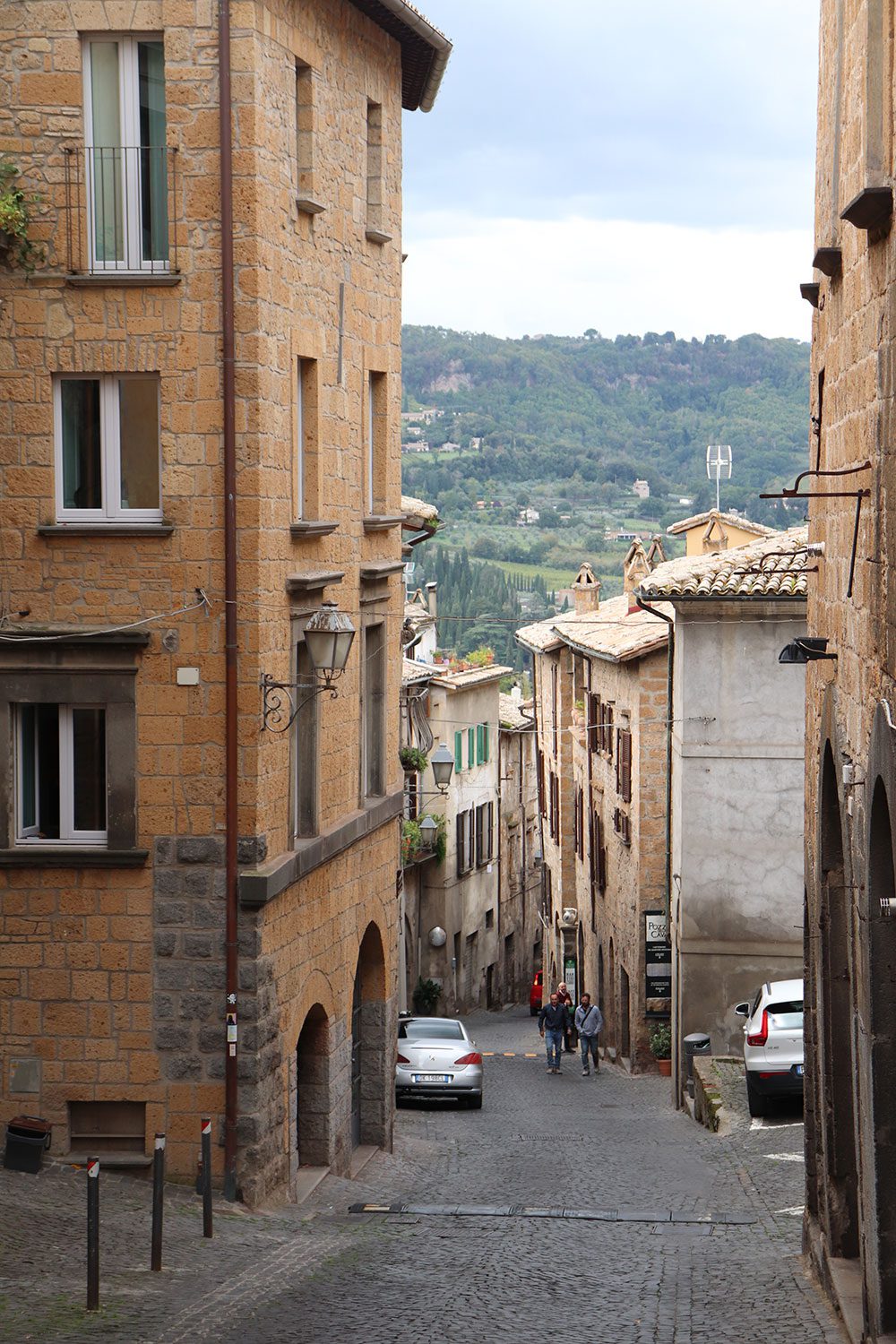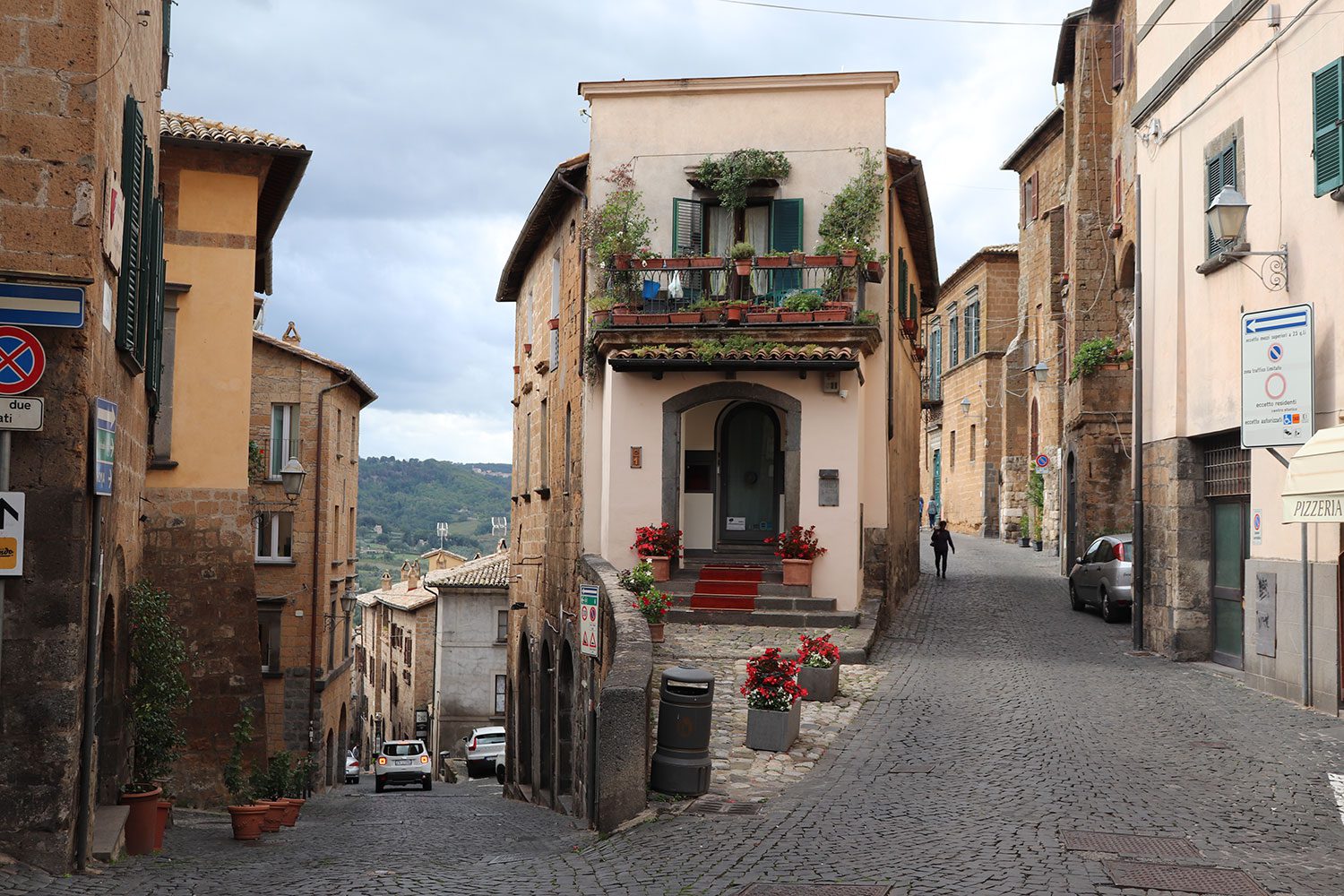 Additionally you can visit the Pozzo della Cava which is an underground museum. You get to explore a few smaller rooms, including an underground well for which the museum is named. This isn't a guided tour but has a lot of found pottery from different time periods, and very helpful placards describing what you see. I'd say the aforementioned underground tour is more interesting because you have a guide but if you have time, the Pozzo della Cava is another stop to add to your list.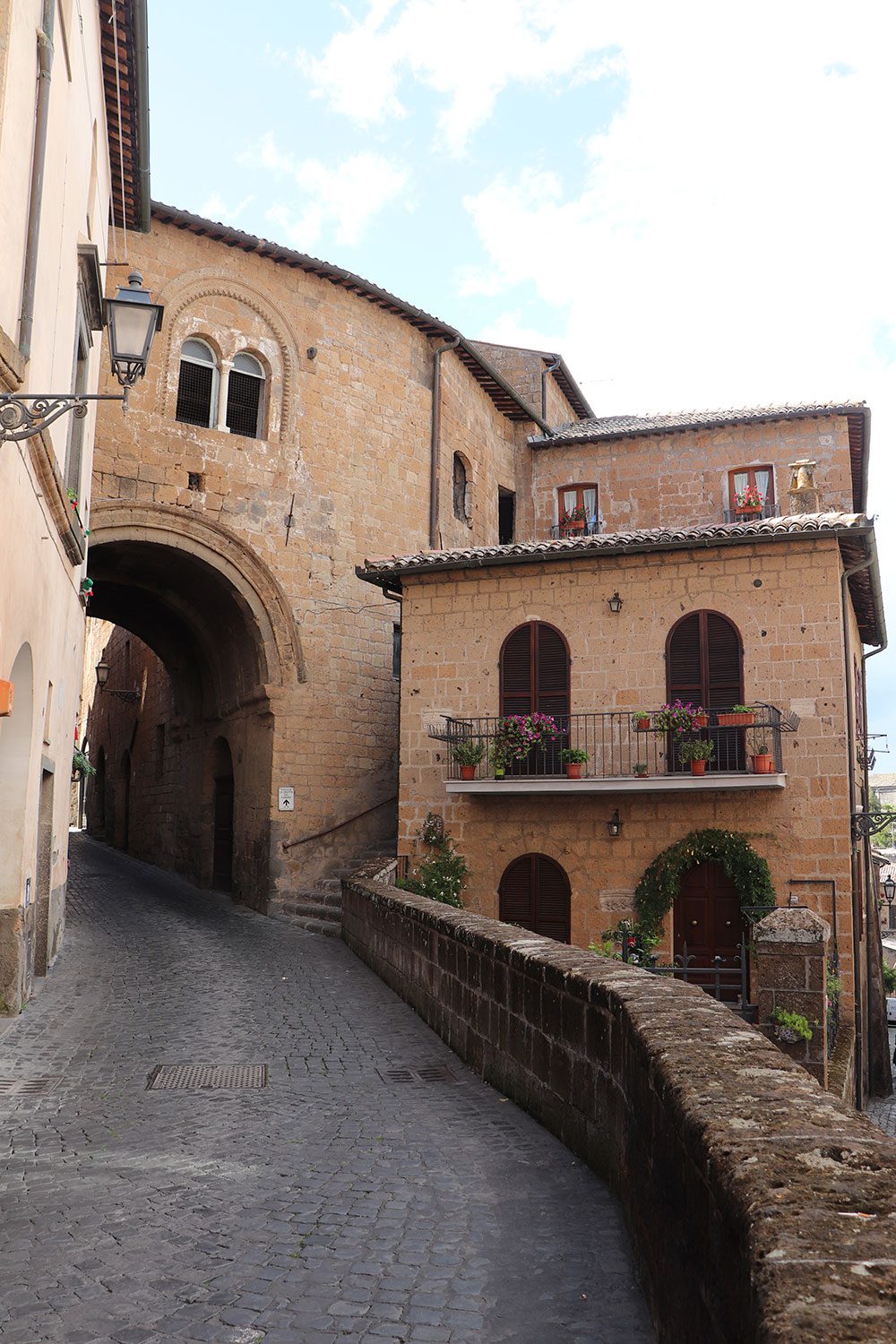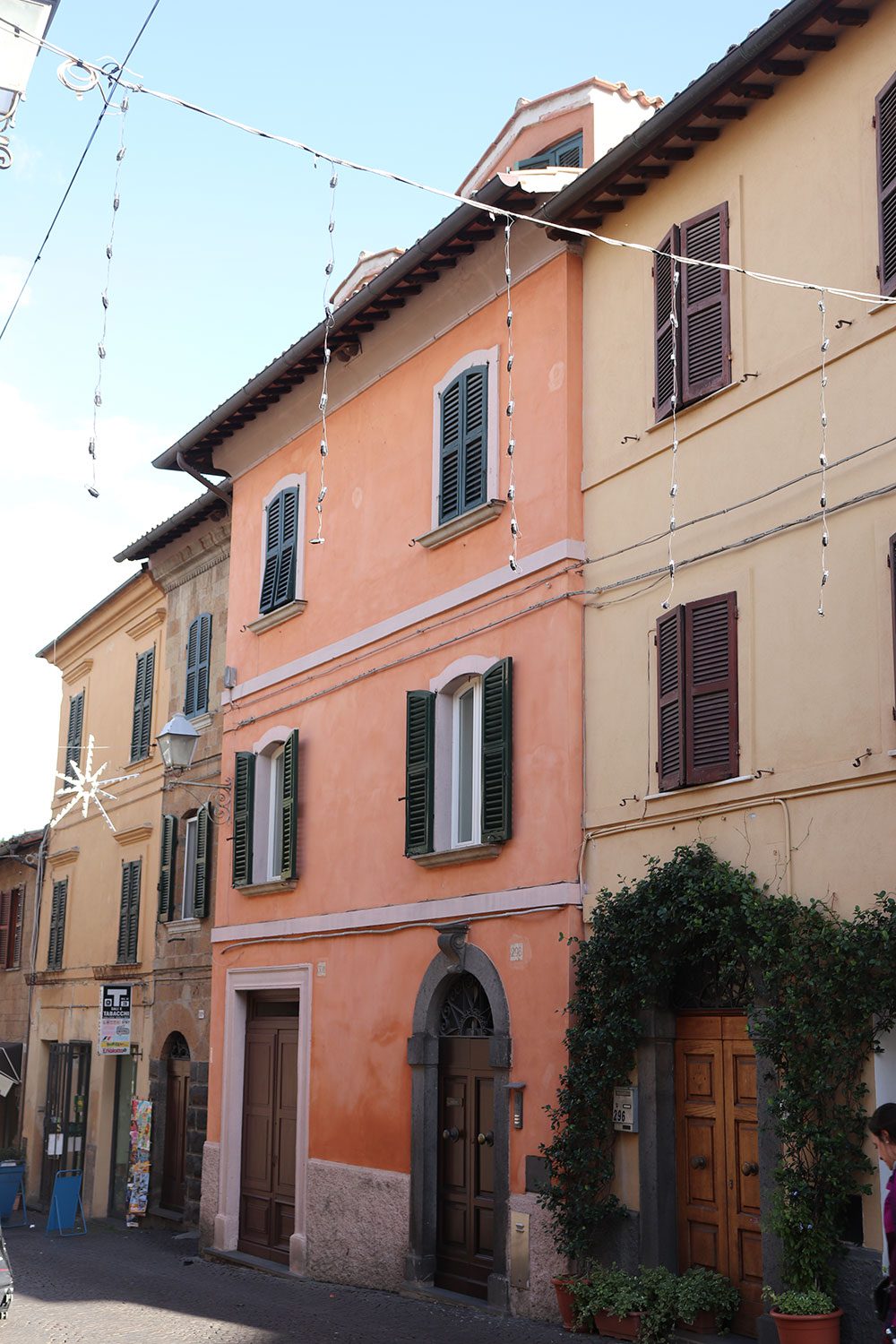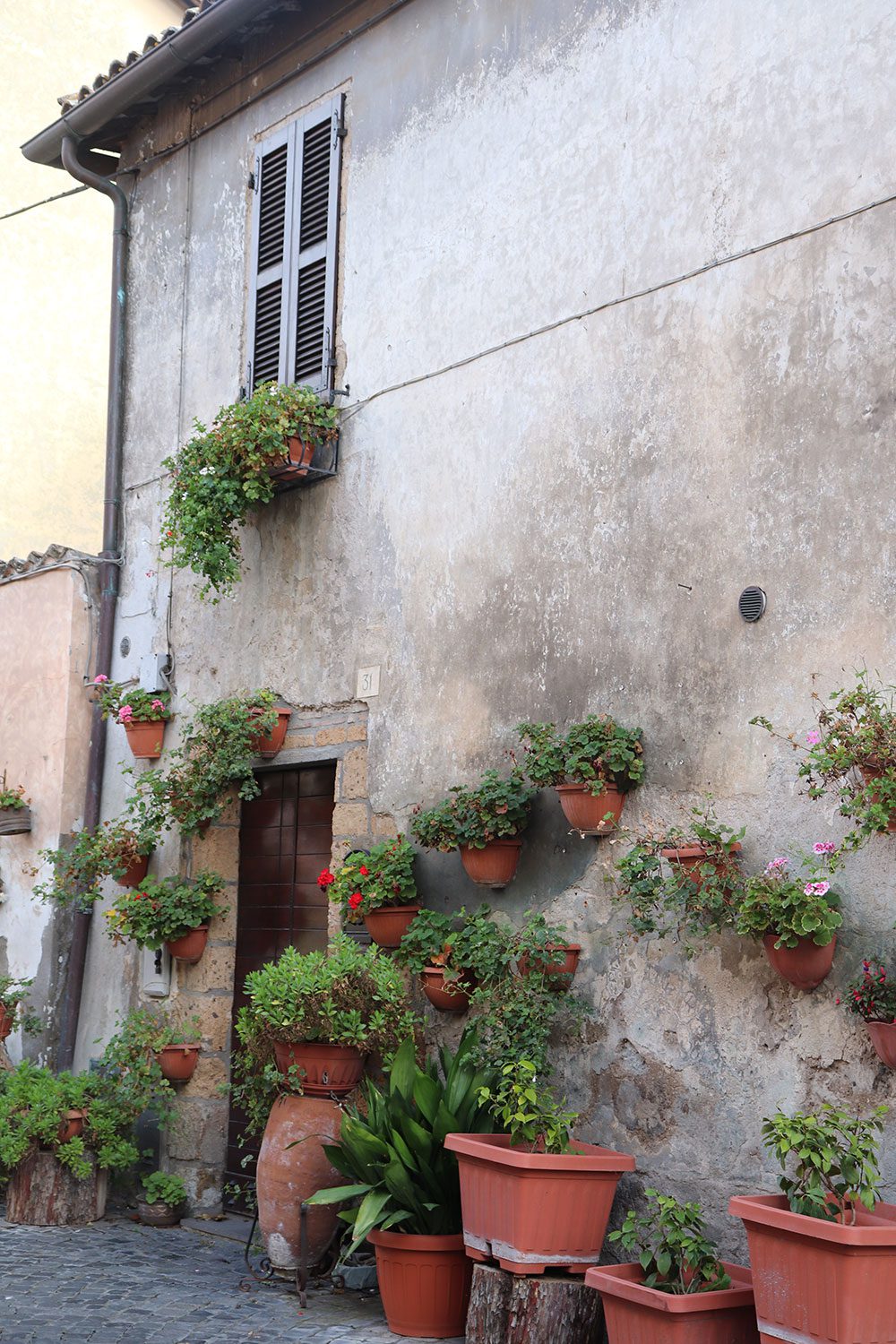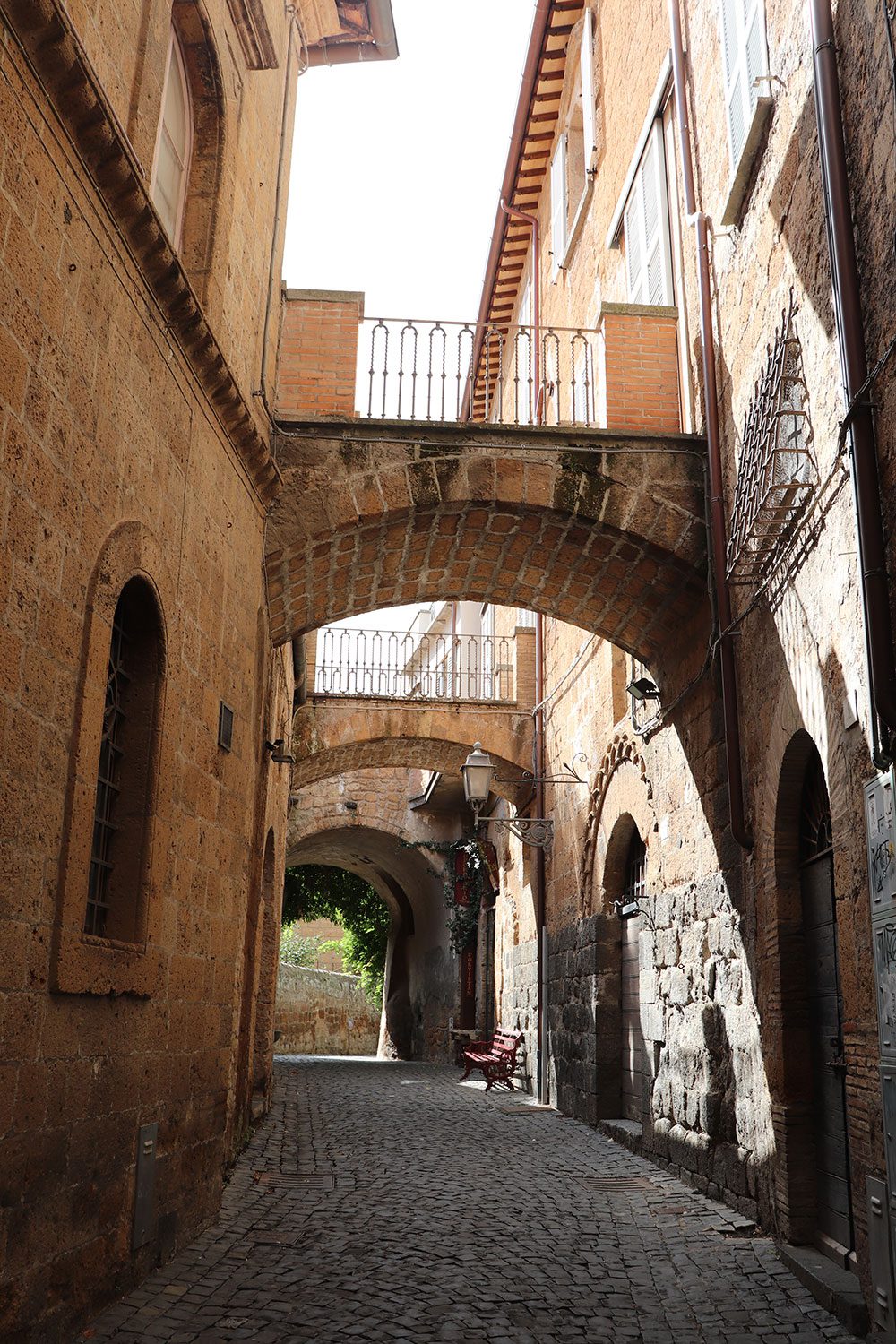 There are also a few museums to augment your visit. I was set on visited the Claudio Faina Museum which has a collection of Etruscan art – another big reason for my visit. Unfortunately though all my planning, I didn't quite catch that it was closed the day I was visiting. Orvieto also has an Archaeology Museum off the main square.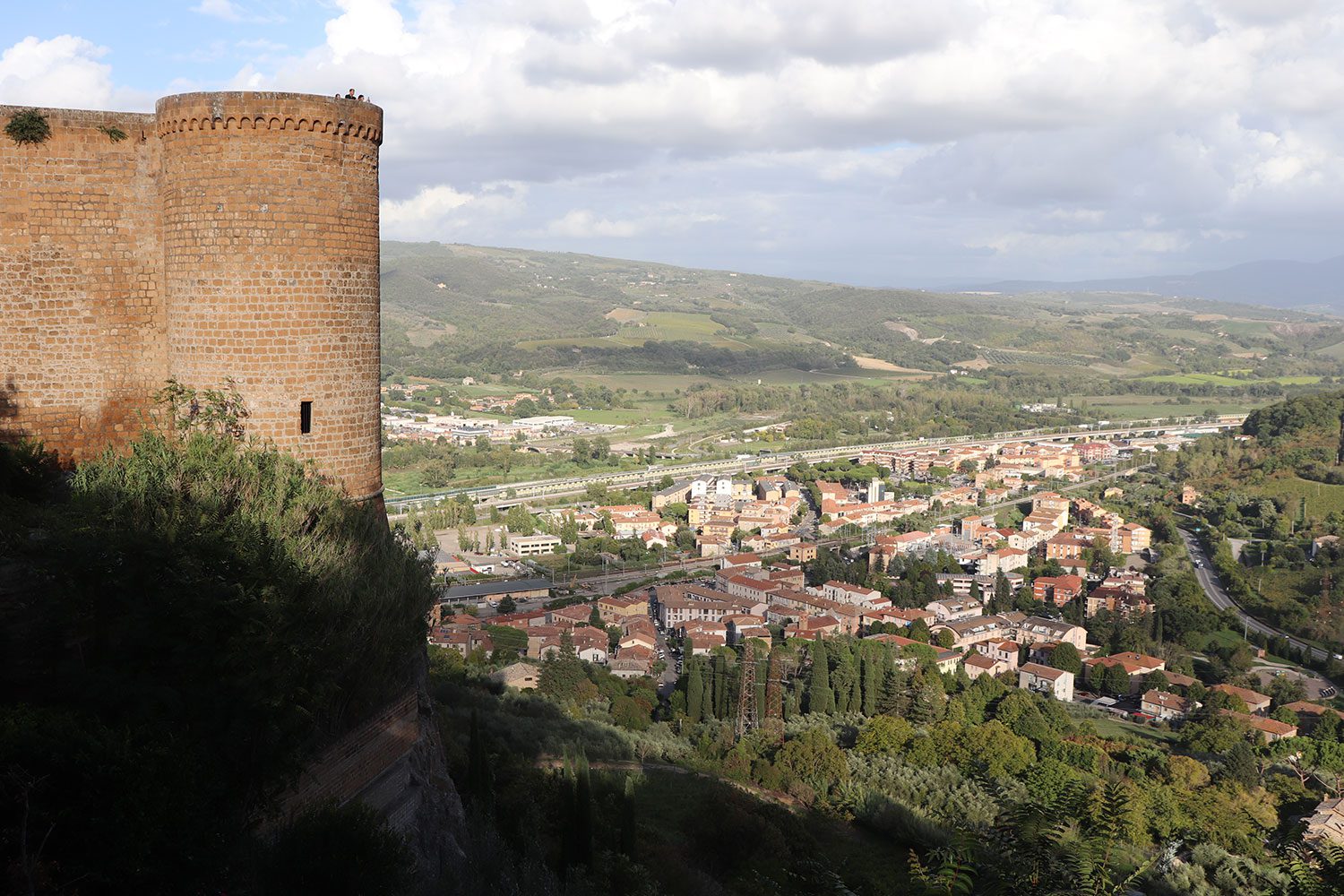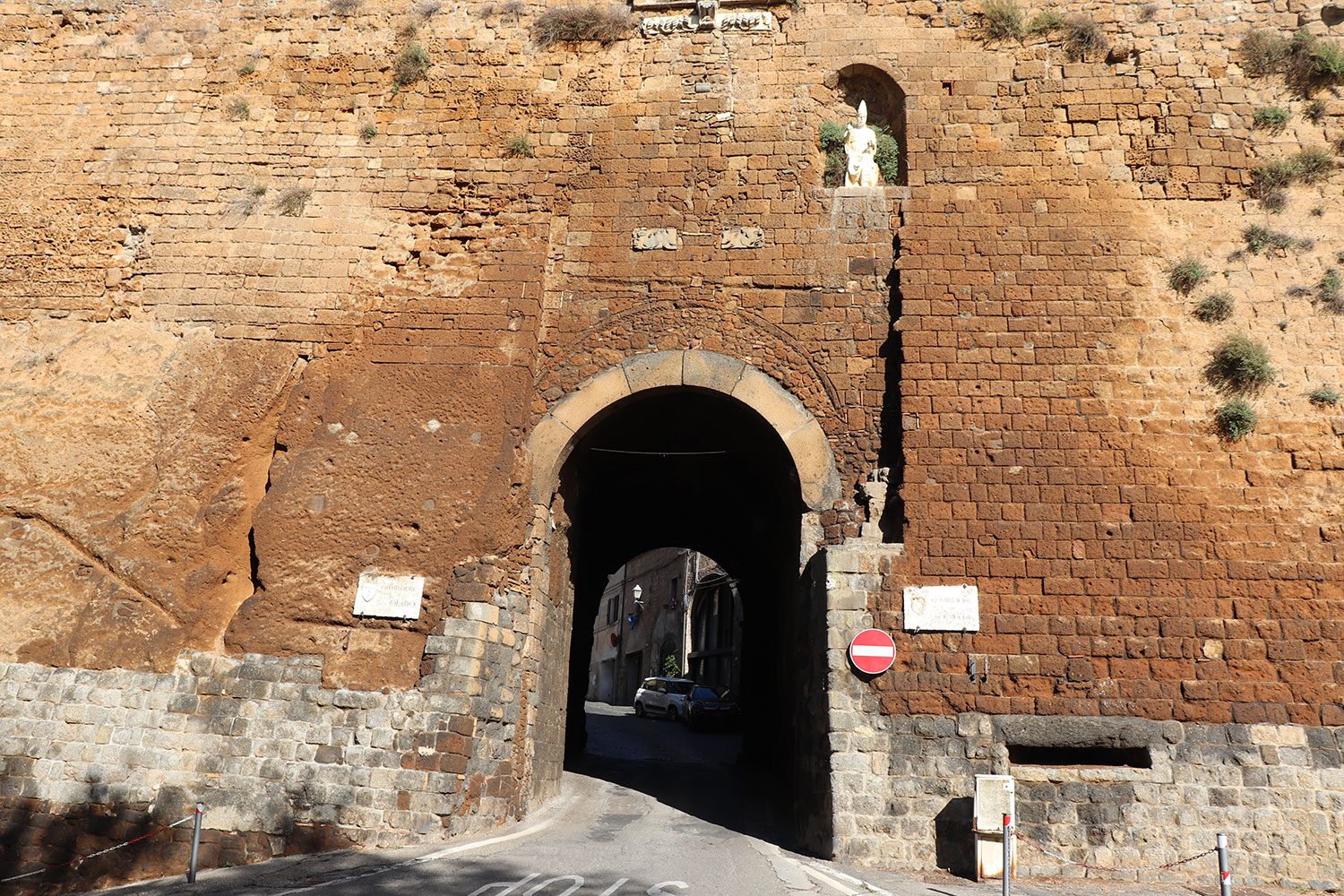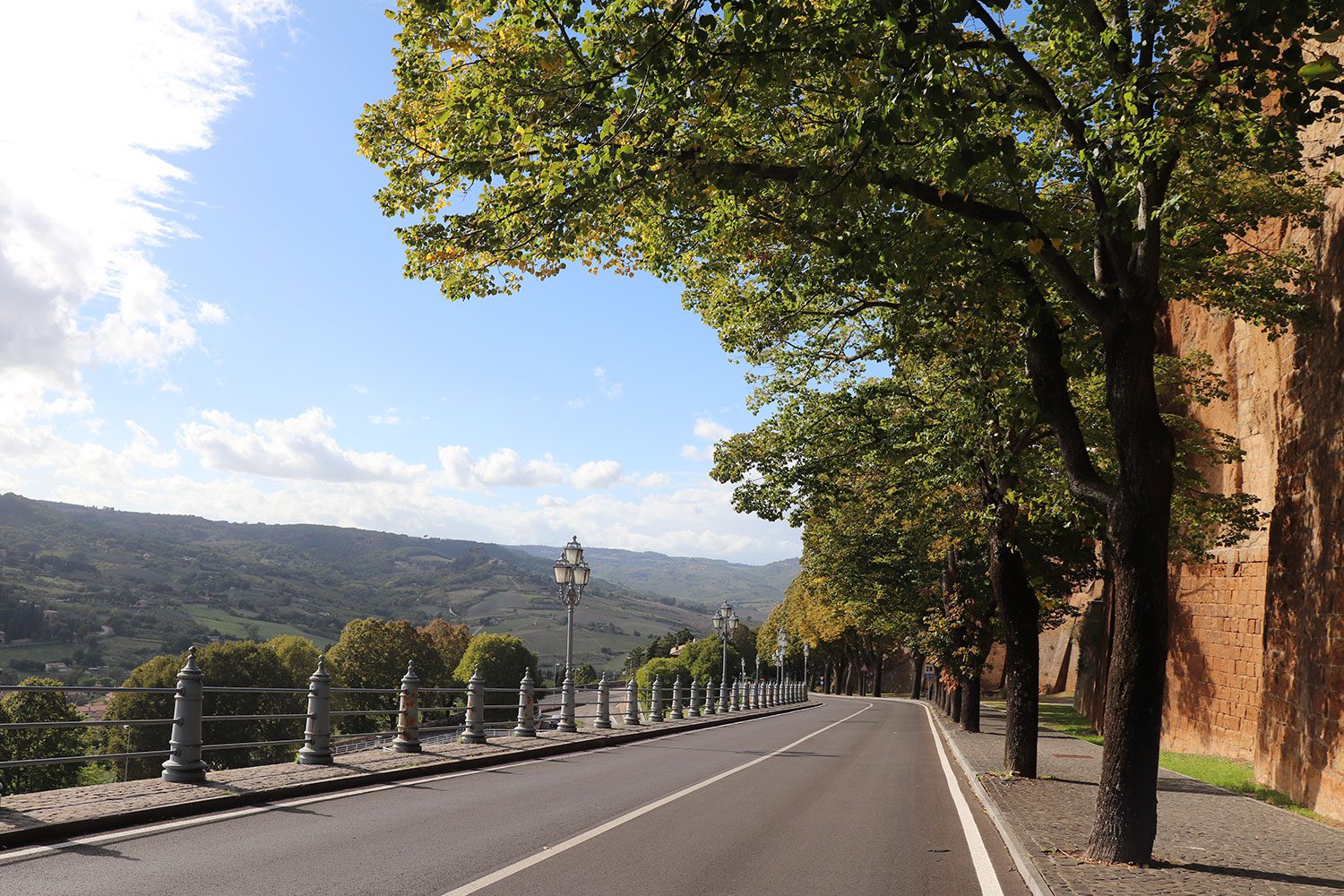 Being a city with as much history as it does, Orvieto of course also has city walls, gates, and even a fortress. Fortezza dell'Alboronz is a 14th century fortress that was abandoned a few hundred years ago. Today it's in complete ruin but inside is a nice garden and you get beautiful, sweeping views over the area surrounding Orvieto. It's definitely worth going inside to see just how high up this place is. You can also walk around the town and see the gates Porta Maggiore and Porta Romana. I like the area near Porta Romana because it has sweeping views of the other side of the city.
If you like views, you can also head to the top of Torre del Moro to get a look at Orvieto town from above.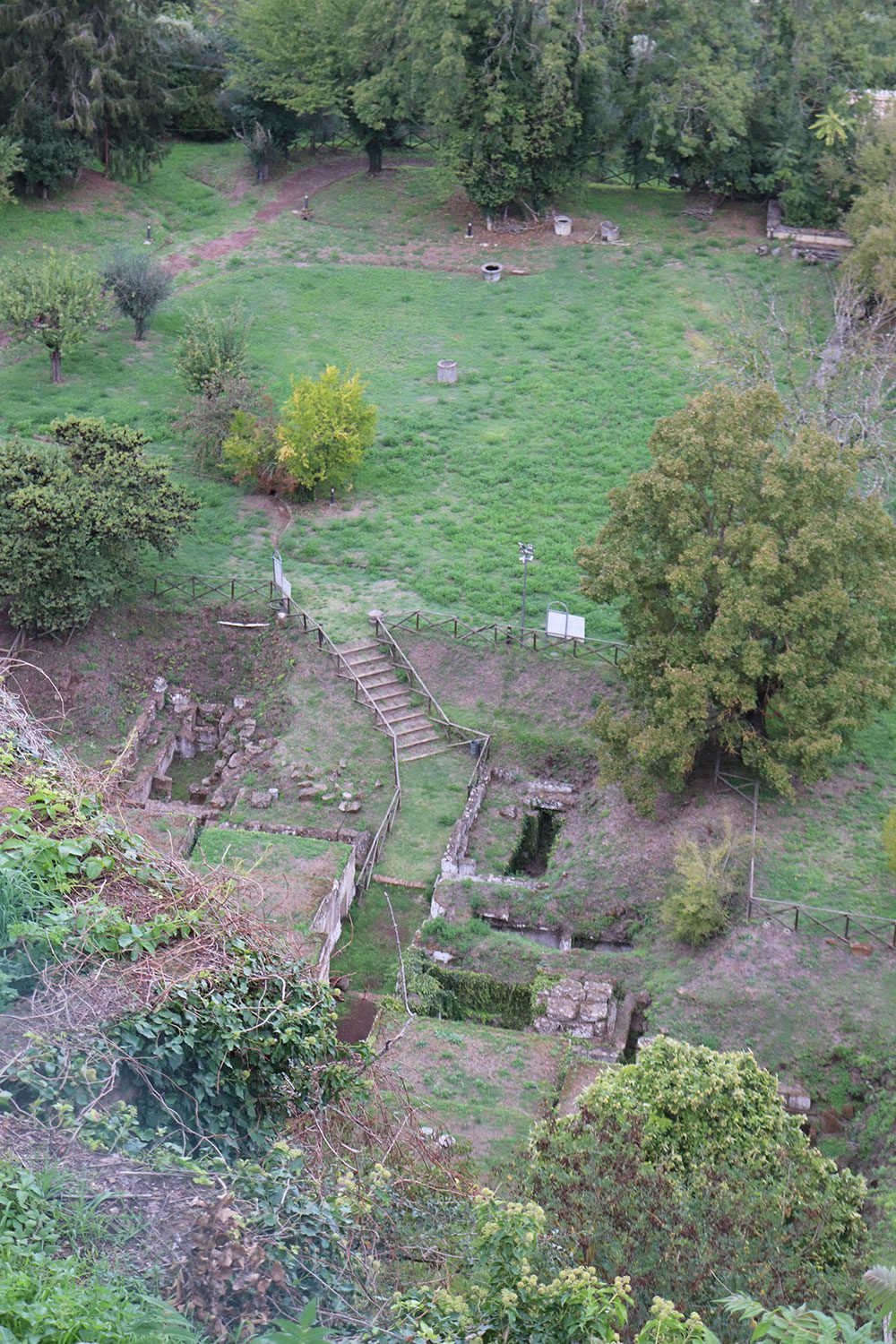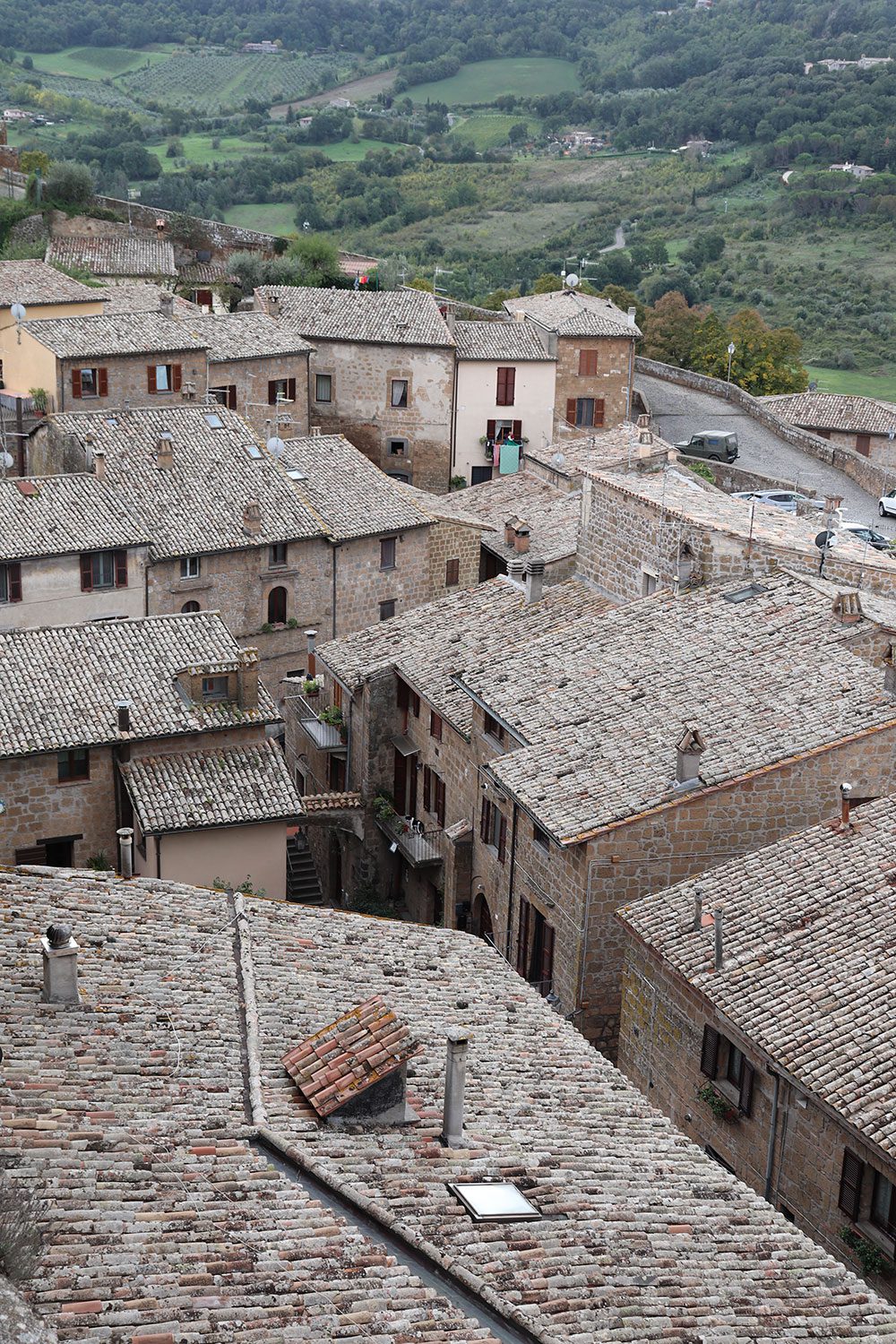 If you have lots of time to spend in Orvieto then you can make it to the Etruscan Necropolis. It's a bit out of the way since you have to climb down to access it and then of course climb back up. Unfortunately I didn't have enough time to go down and visit but it's definitely something more you can do to see the fascinating Etruscan history of the area.
The Saint Patrick's Well is another place I didn't visit. It's a little "newer," dating back to the 16th century, but it has the double helix staircase you see in the late Renaissance, adding a bit more to Orvieto's repertoire of architecture. Heads up, you have to buy tickets next to the funicular before walking over to the well. It's about a 5-minute walk away.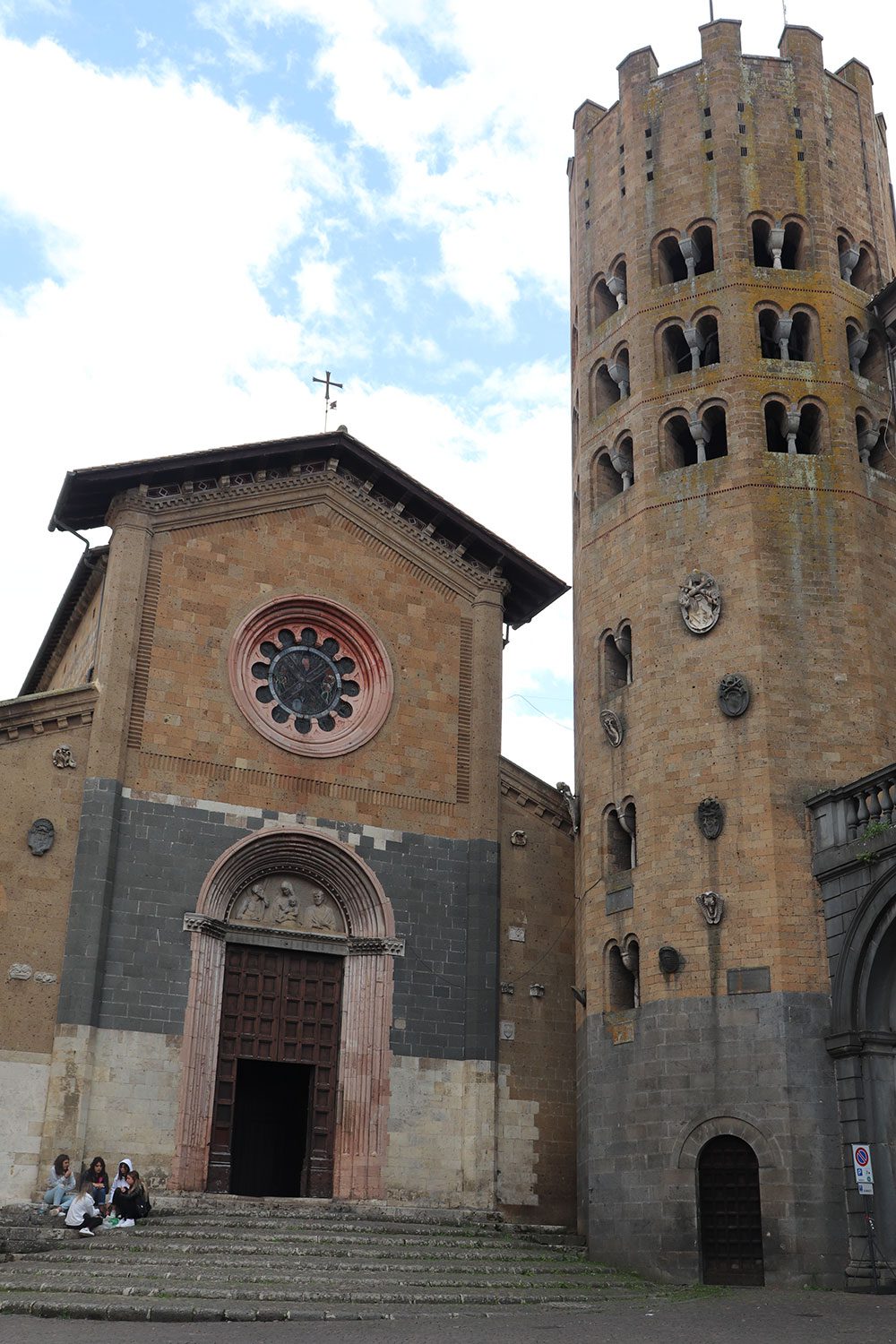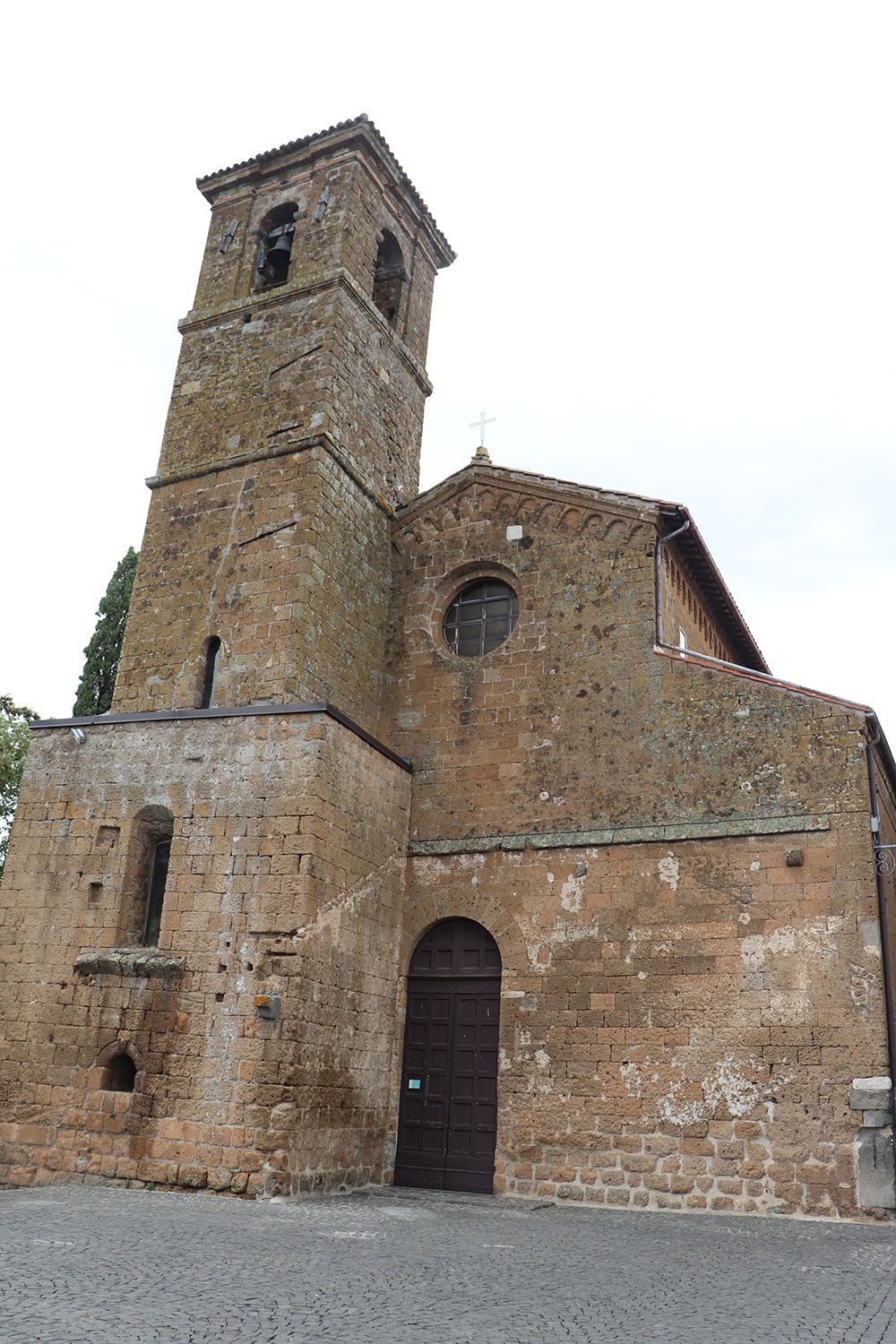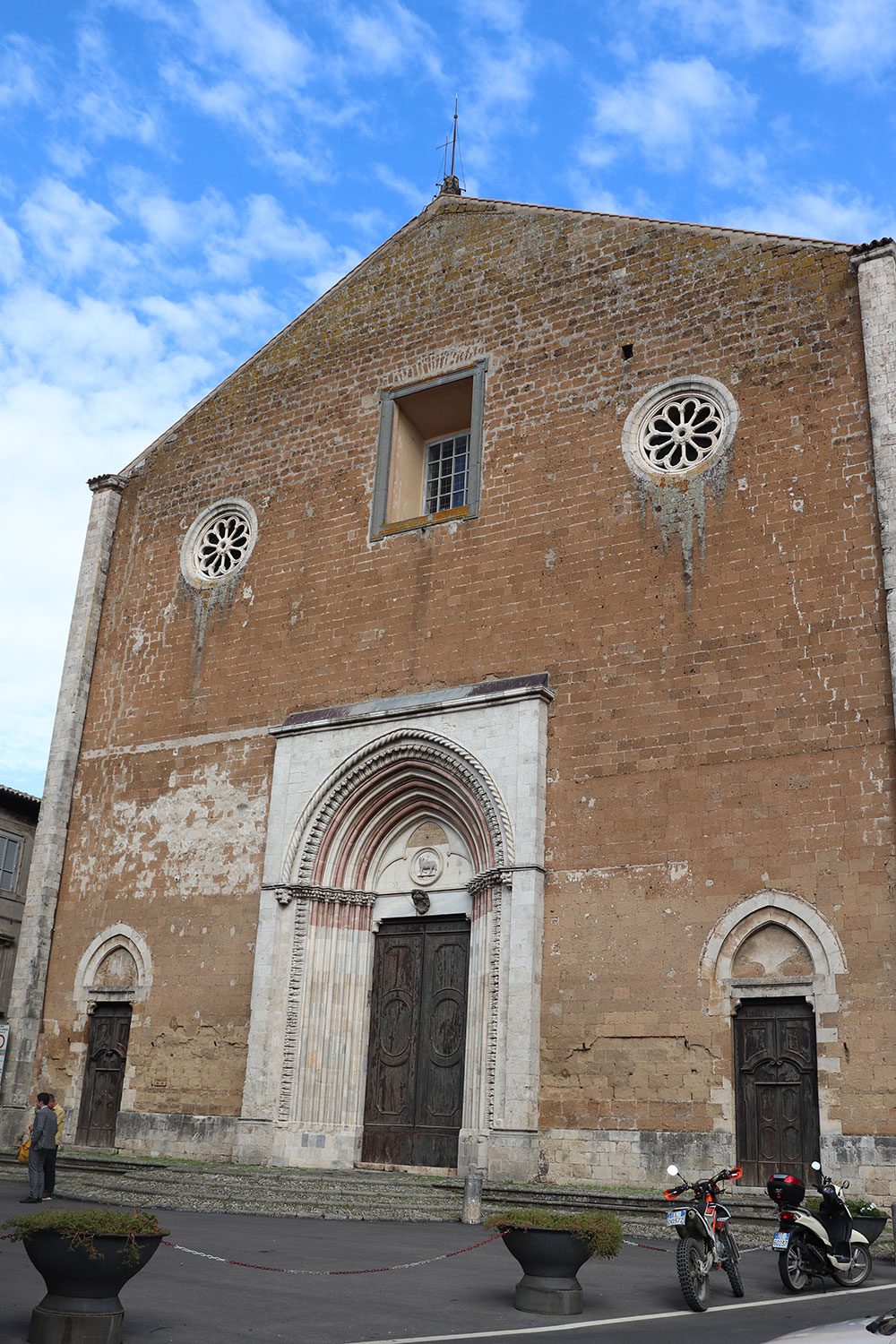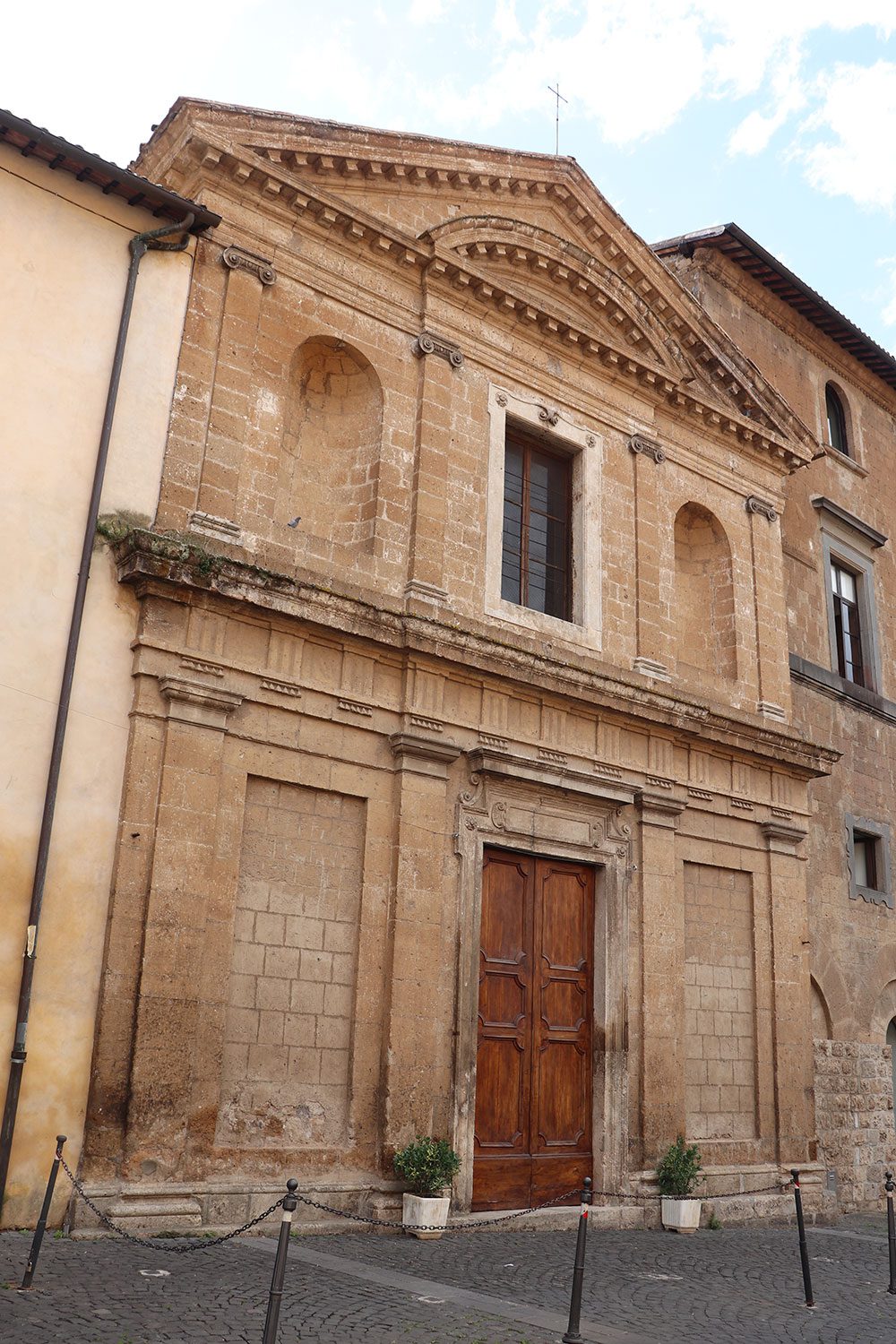 Orvieto also houses a lot of churches, including Chiesa di San Francesco, Chiesa di San Juvenale and Chiesa di Sant'Andrea off of Piazza della Republicca. For enthusiasts of religious art and architecture, these may be worth spending a bit more time in Orvieto for. You can also stop by Piazza del Popolo to admire the old Palace, though it's no longer open to the public. Orvieto's a historic gem but a lot of the structures have been recycled over the years.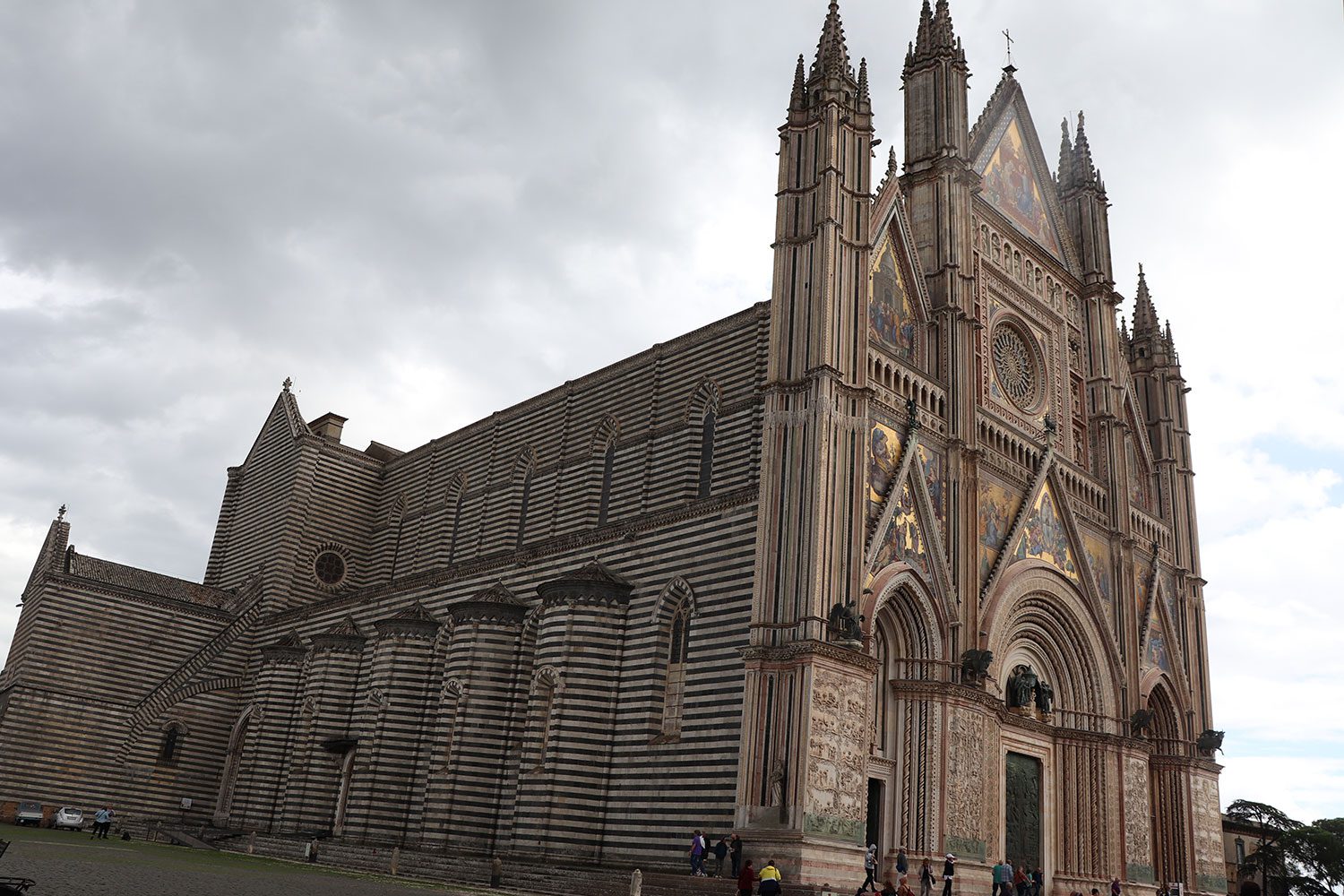 Orvieto makes an easy day trip from Rome and the underground city is certainly one of the most unique places I've been. I also found the cathedral in particular to be absolutely stunning. If you have a free day on your visit to Rome, I do recommend a trip out to Orvieto to see some history of the Etruscans and every generation in Italy since then. It's a very nice place to see.
Have you ever been to Orvieto? What were your thoughts?
Please note that this post may contain affiliate links. These are at no additional cost to you but I receive a commission if you make a purchase through the link, and the commission helps me run my blog. Thanks for your support!
Tags:
europe
,
italy
,
orvieto
Sharing is Caring
Want to support me?
Buy me a Coffee