Visiting Keukenhof Gardens in March (& Getting Hit by Their Bus)
Originally published on Saturday, April 1, 2023
April in the Netherlands is tulip season, and Keukenhof Gardens is an excellent place to see the tulips and makes an easy day trip from Amsterdam. However, April in the Netherlands is also a bit more expensive, so I opted to visit in March. Keukenhof Gardens is open only a few weeks out of the year and I was lucky enough to go on opening day.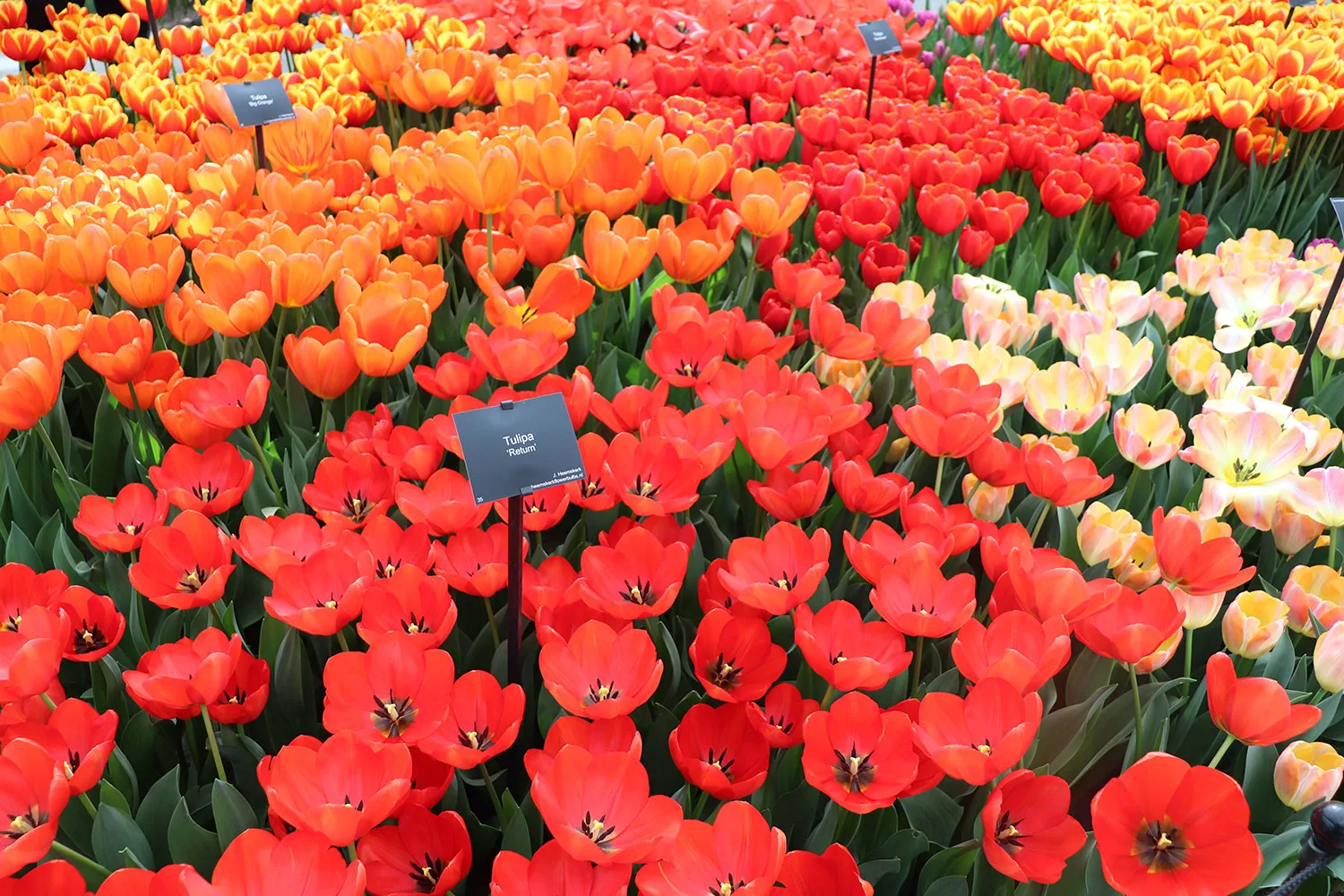 Of course the weather can change drastically but March usually isn't peak tulip season. So if you find yourself in the same situation, what's a visit to Keukenhof Gardens like in March? Is it worth it? Are there any tulips? The quick answer is yes – in their indoor exhibitions. But read on (or look on) to see exactly what to expect during the infancy of spring.
Visiting Keukenhof Gardens in March
Keukenhof Gardens is very large. There are many outdoor gardens to admire but there are also several indoor exhibitions and a greenhouse that's home to a large variety of tulips. So if you do visit Keukenhof in March, you'll at least have the indoor gardens to visit.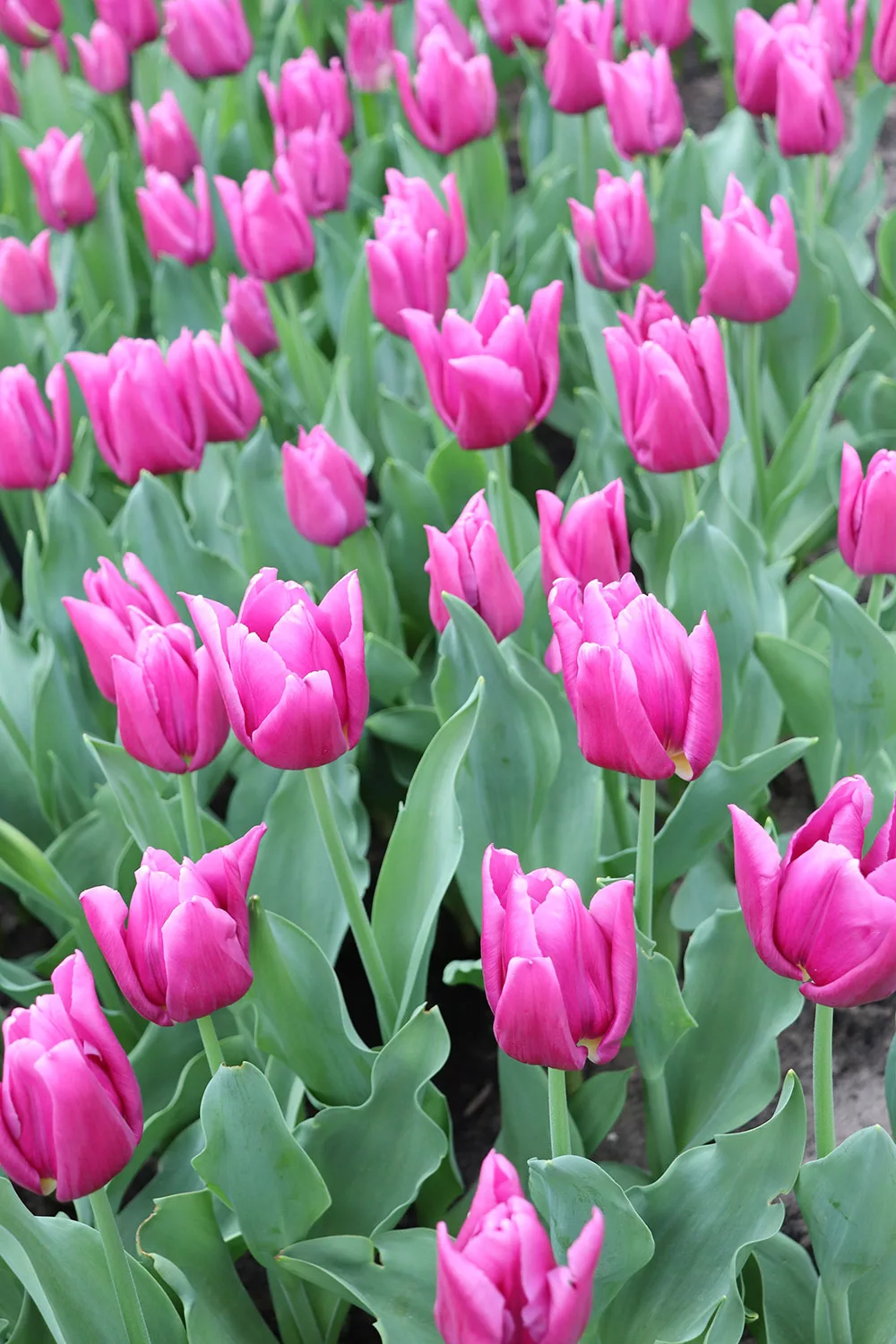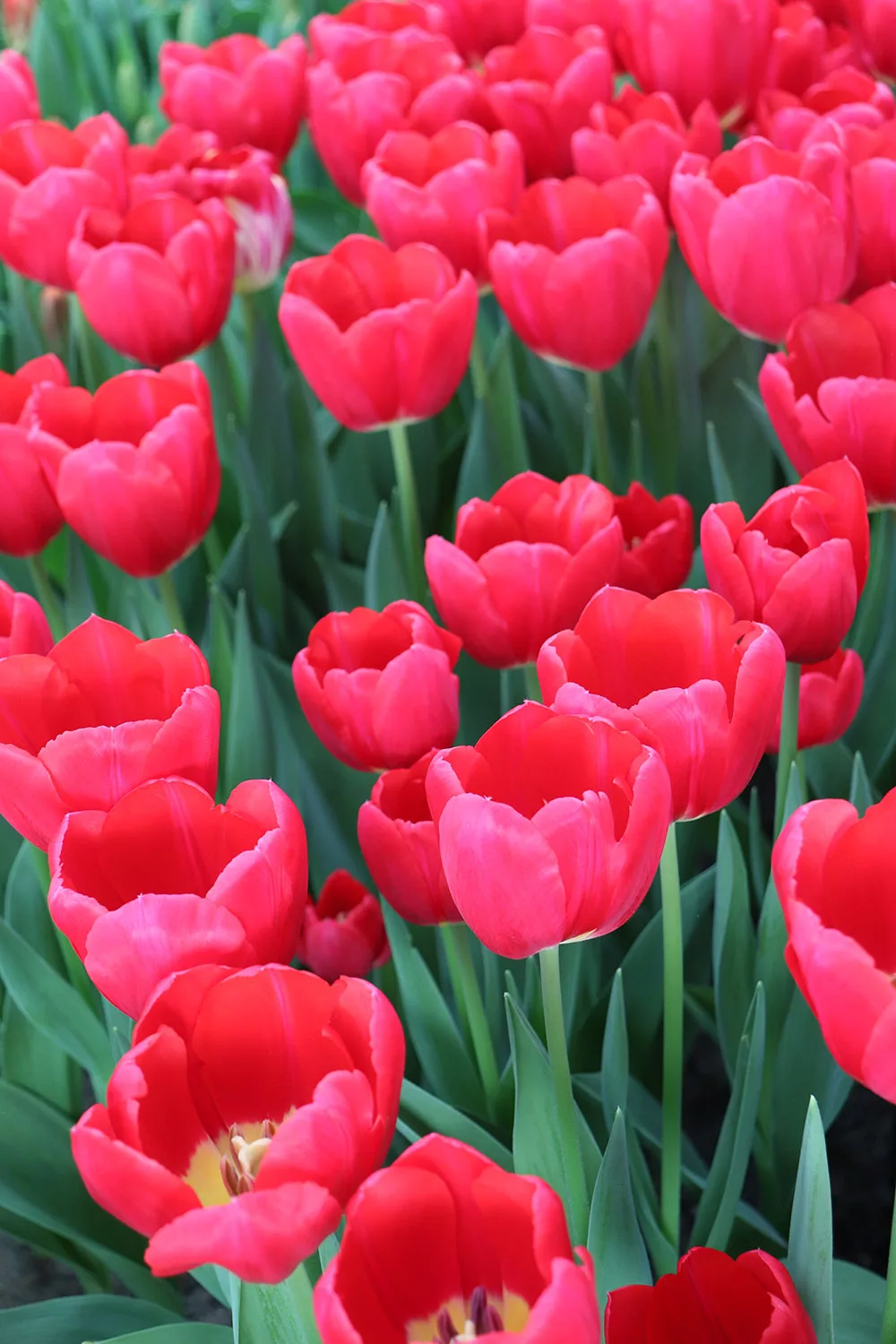 There are a few buildings that have some information on tulips. Did you know that there are over 3,000 different types of tulips? Because I certainly didn't! You can see dozens – if not hundreds – of these tulip varieties in Keukenhof's greenhouse, called "Willem-Alexander." It was by far my favorite place to visit in the gardens. It's not only very pretty but fascinating to see the diverse types of tulips.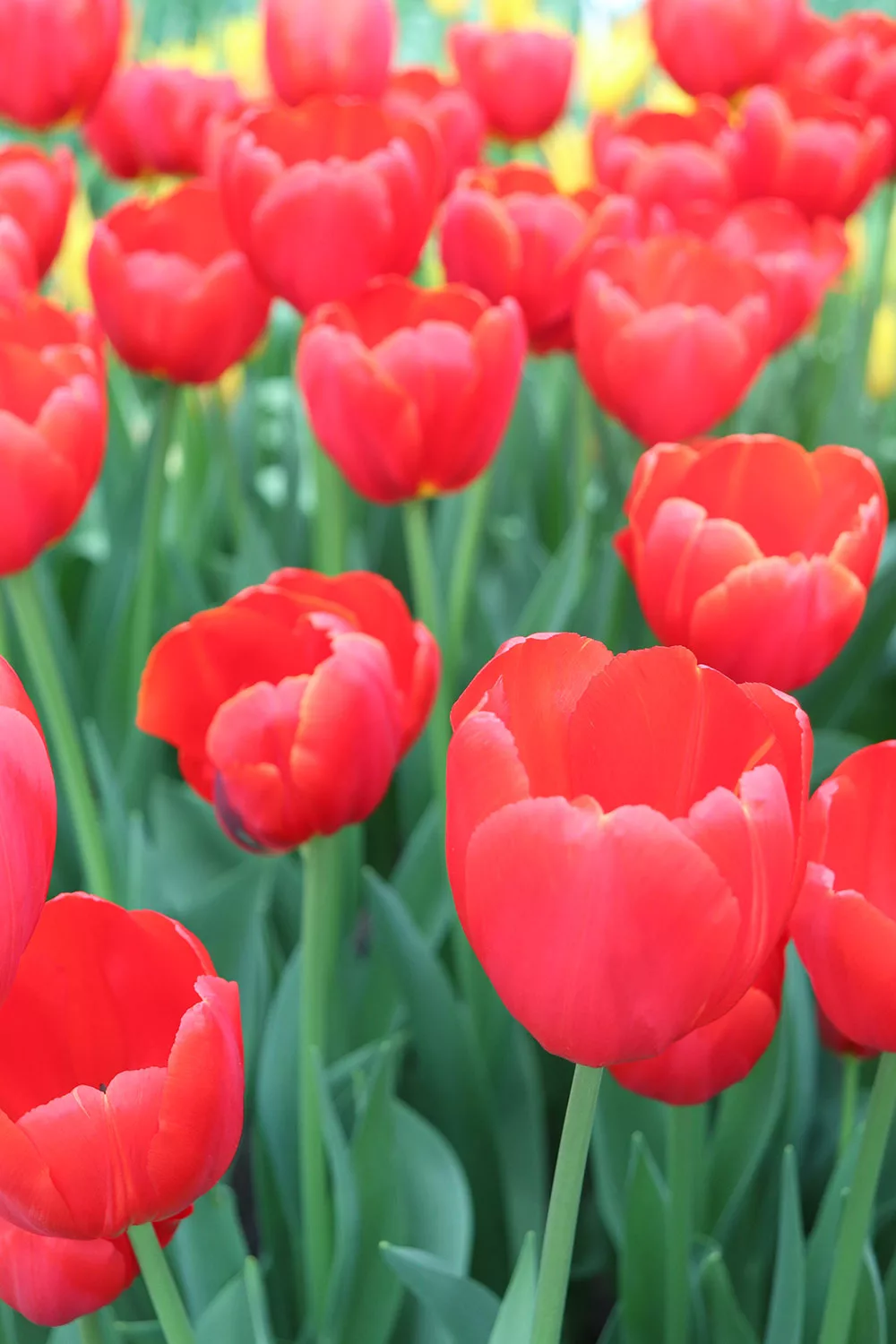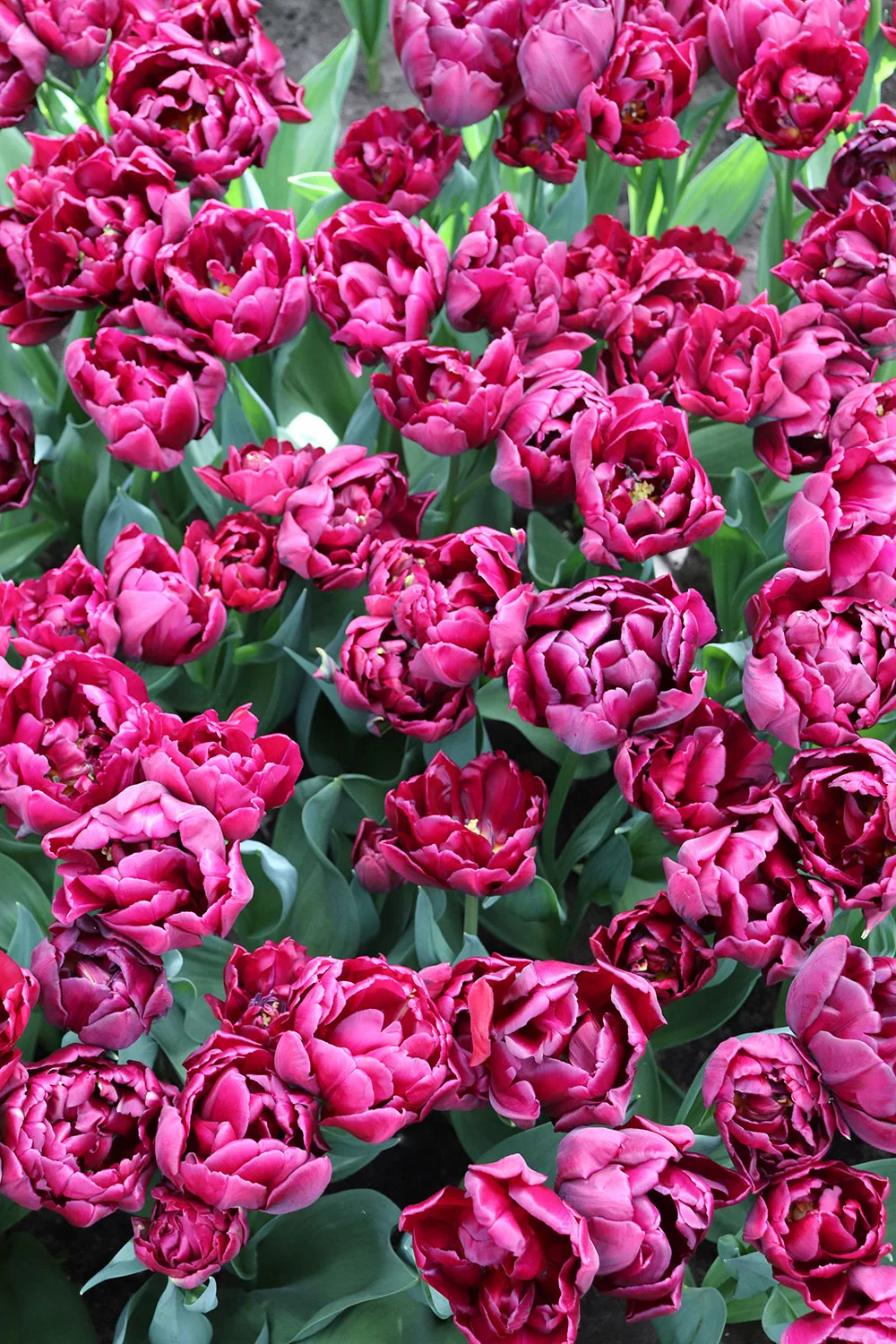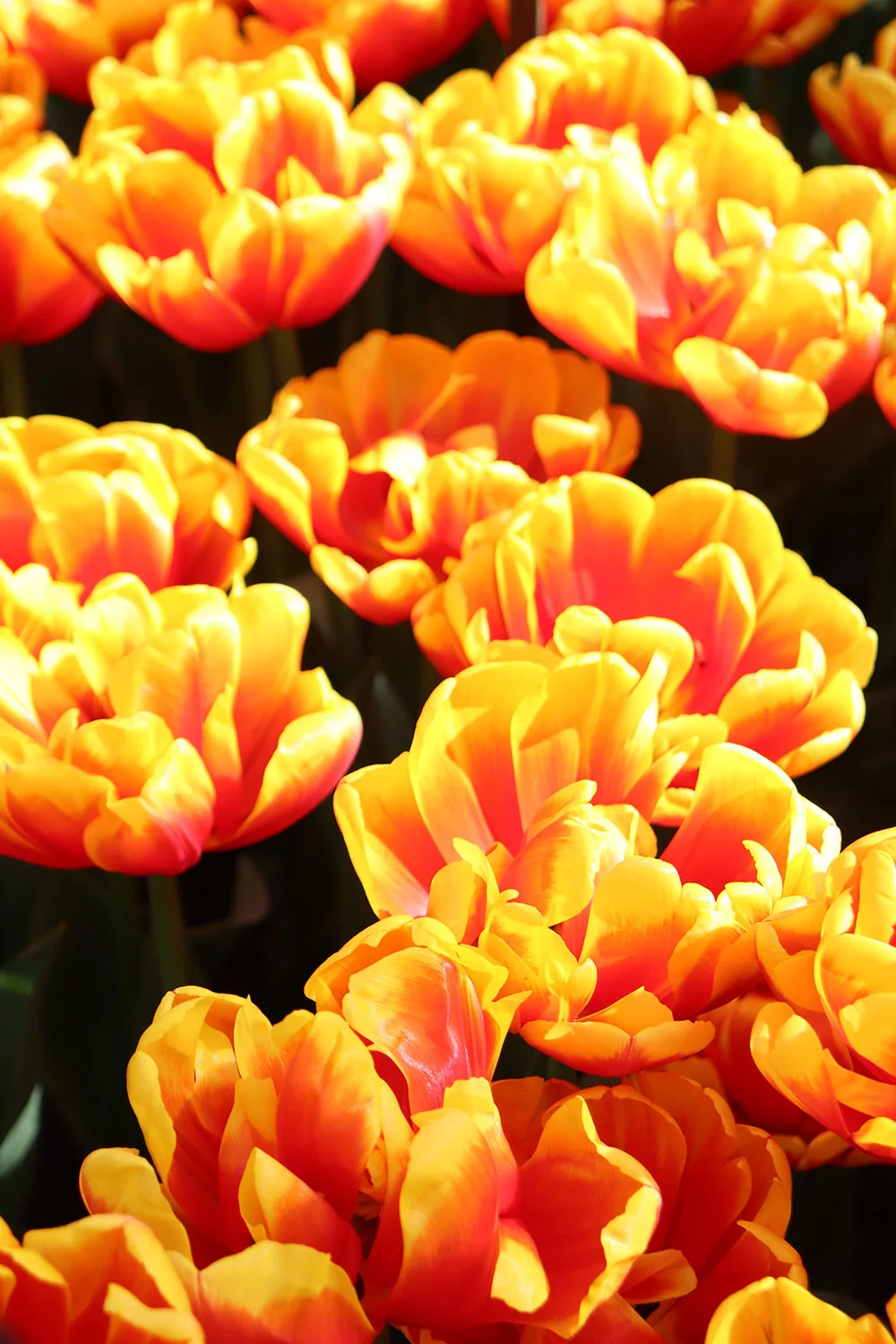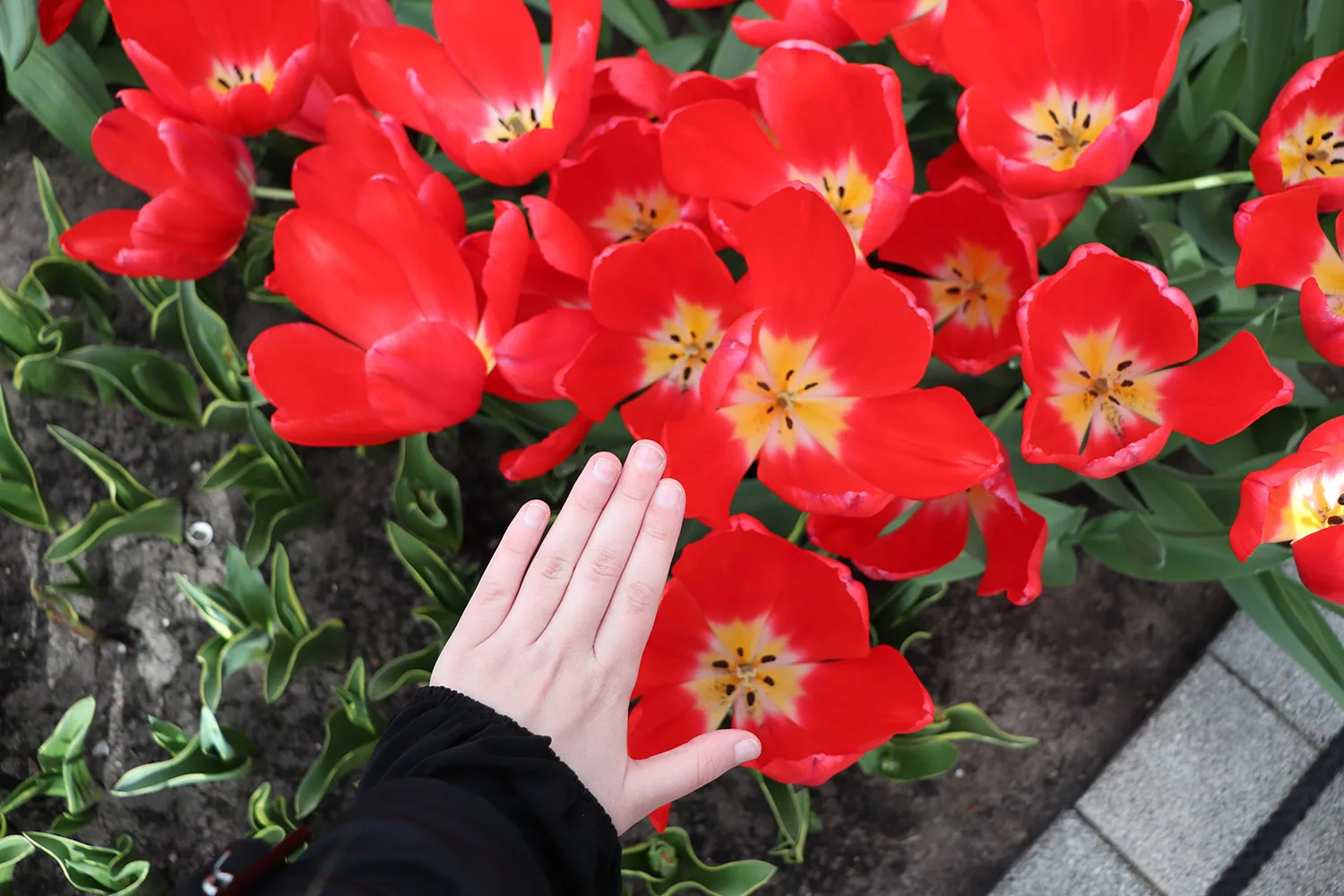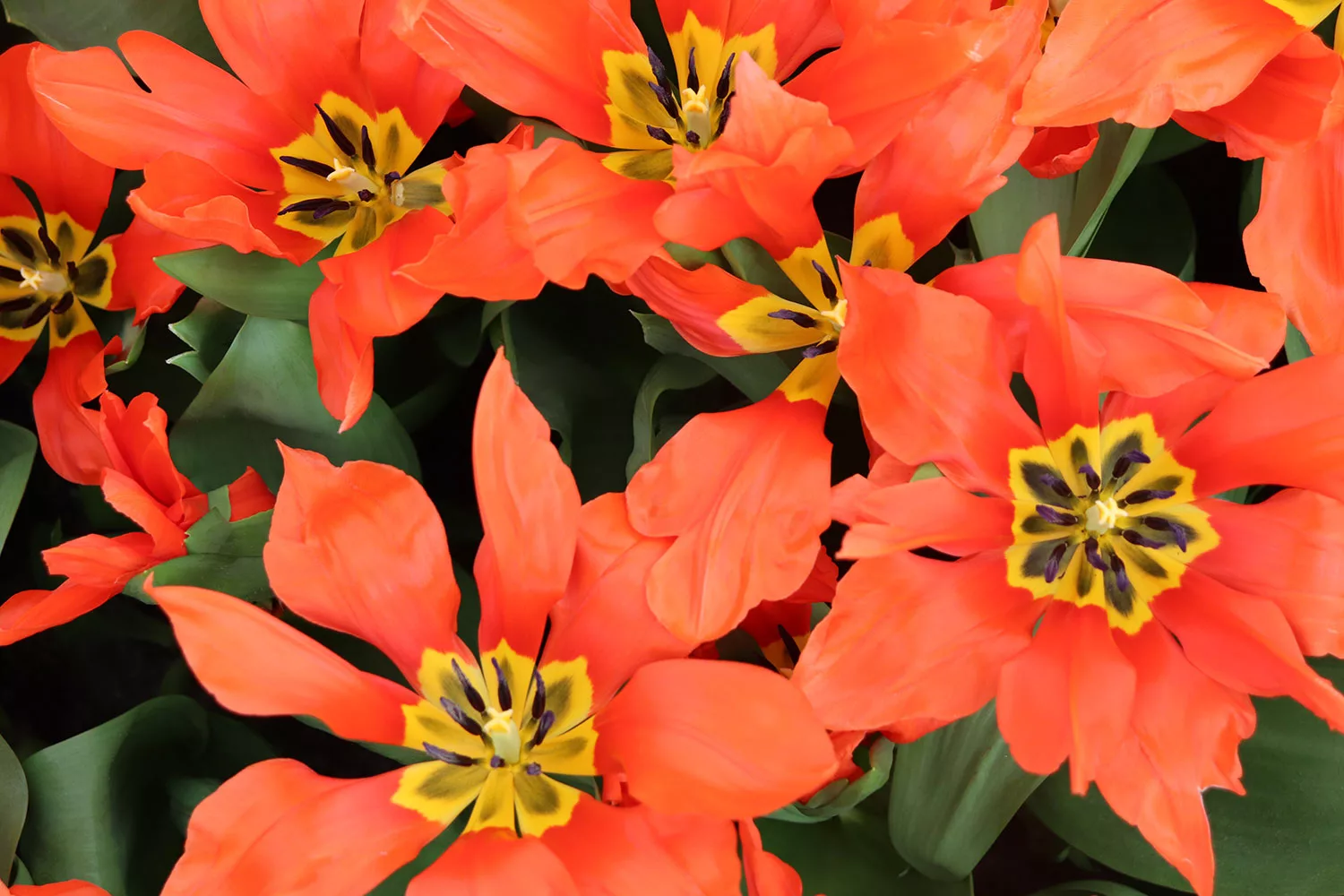 The other indoor exhibition areas may have tulips but are not exactly tulip related. They have a selection of different flowers and are done up quite pretty and very Instagram-worthy.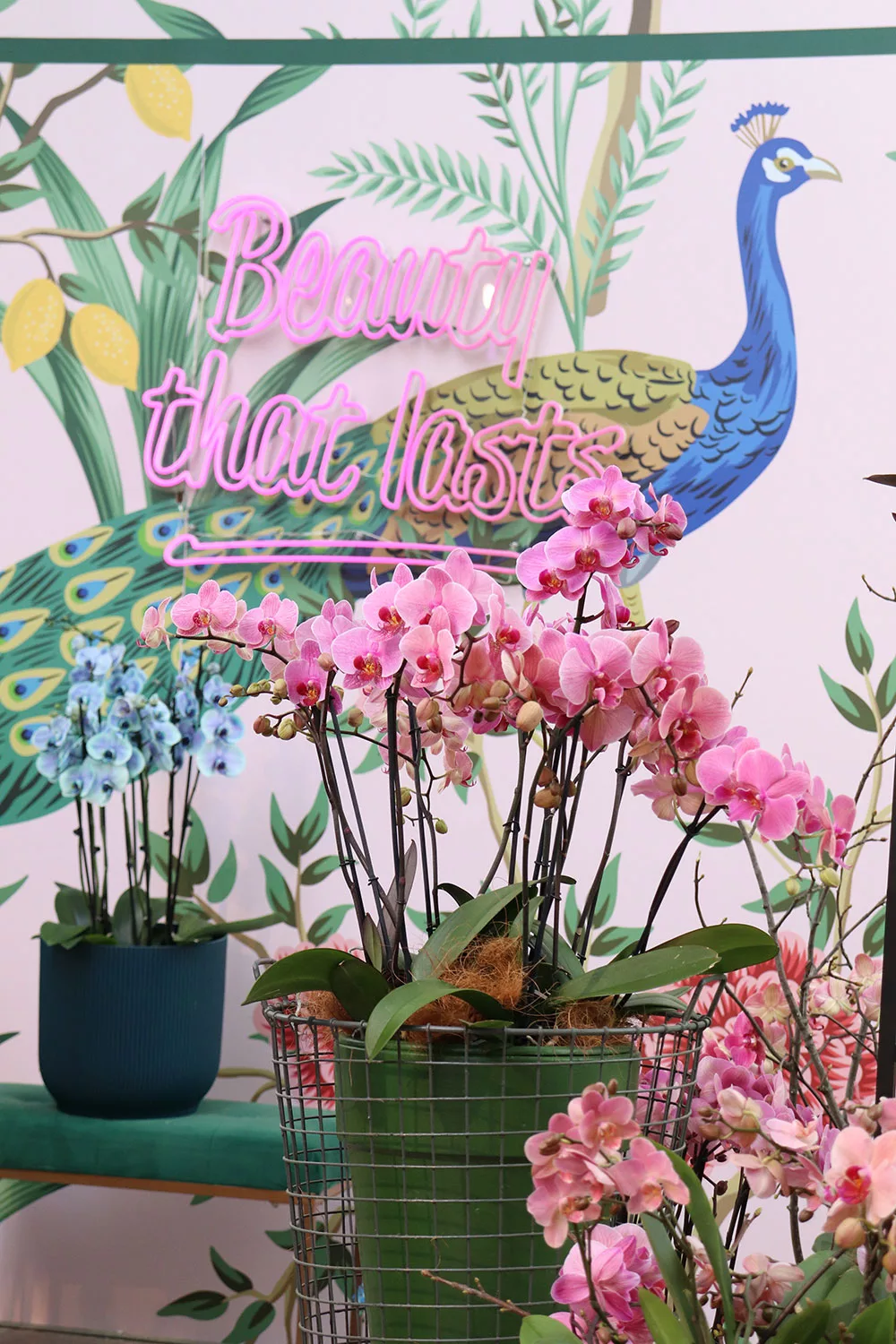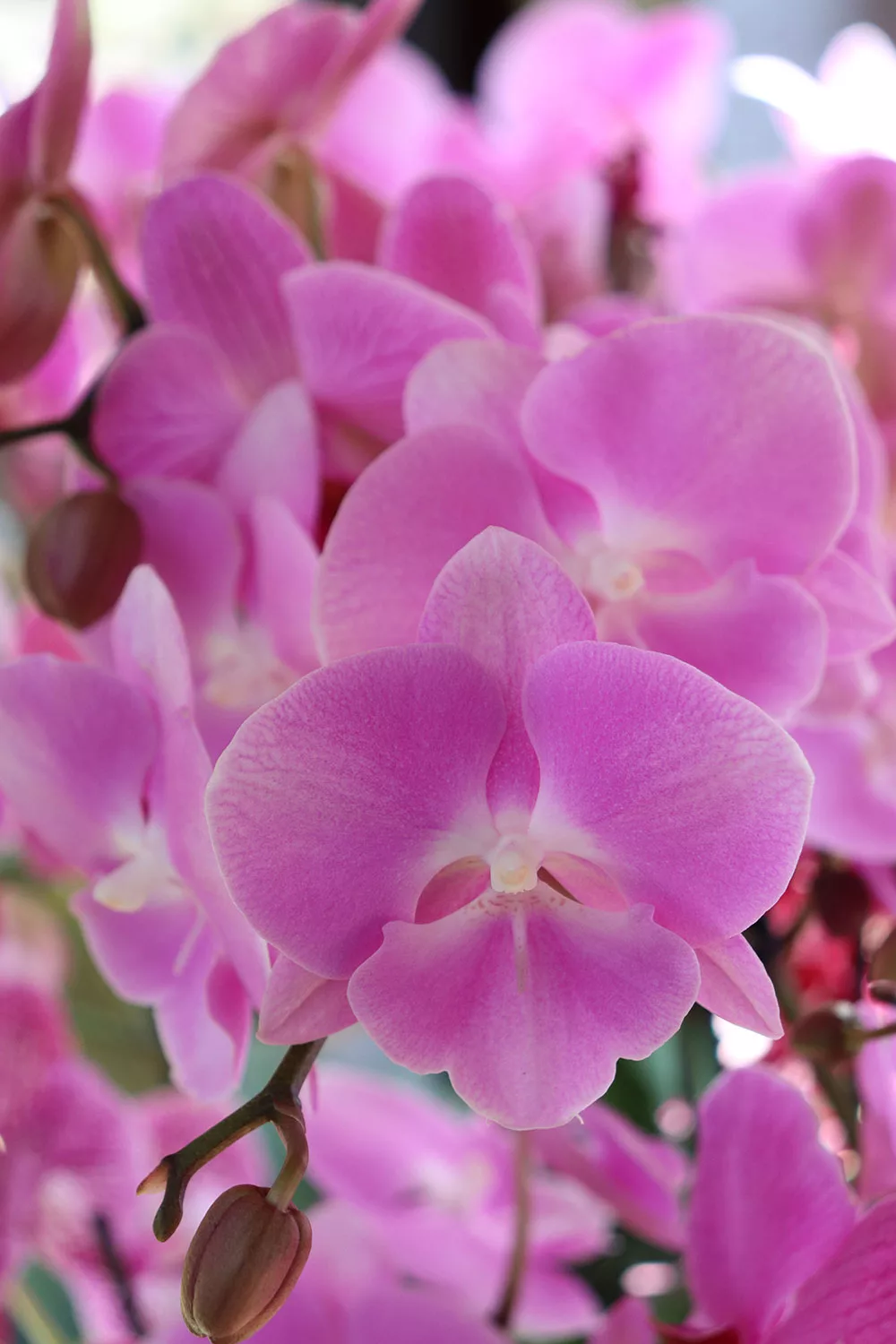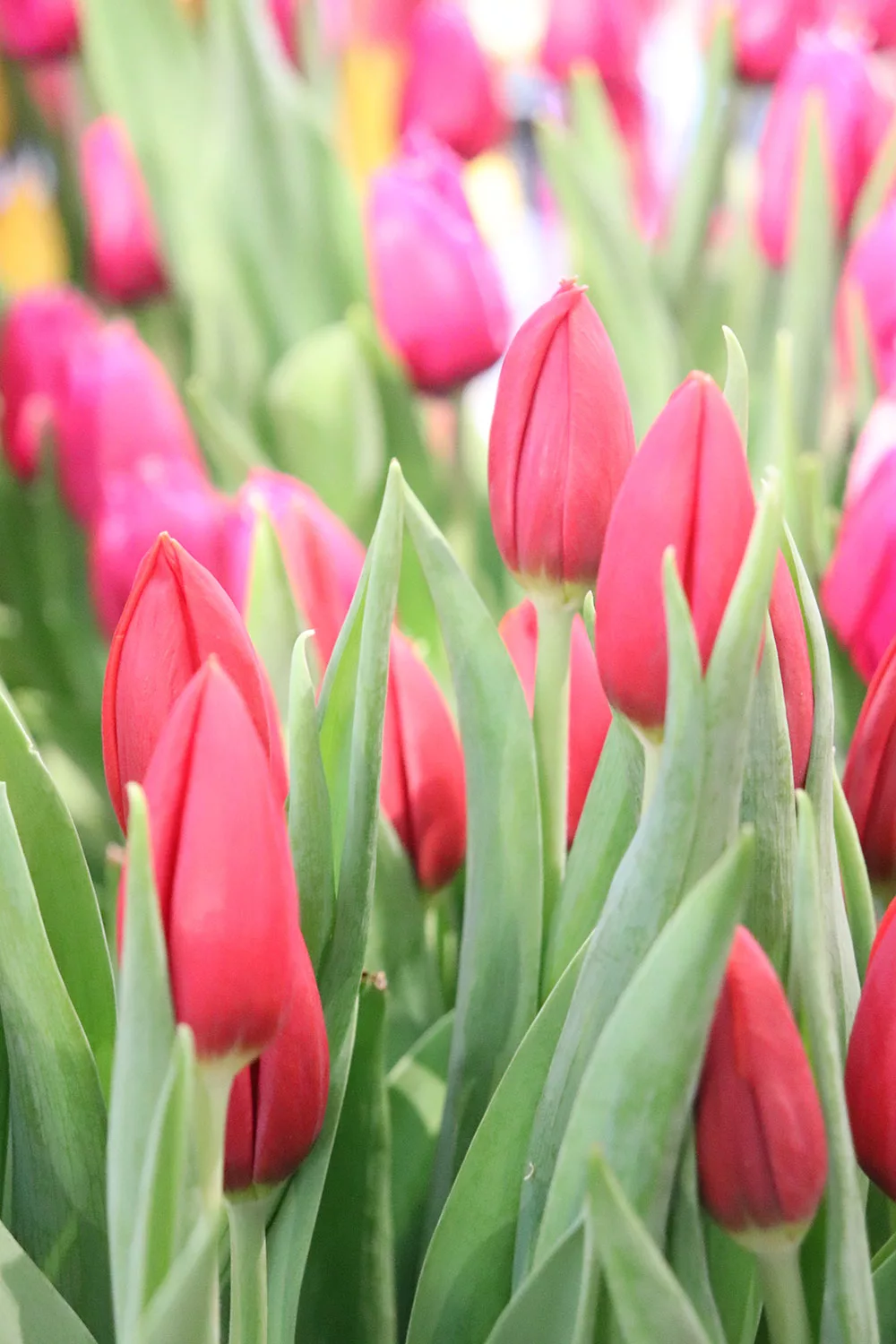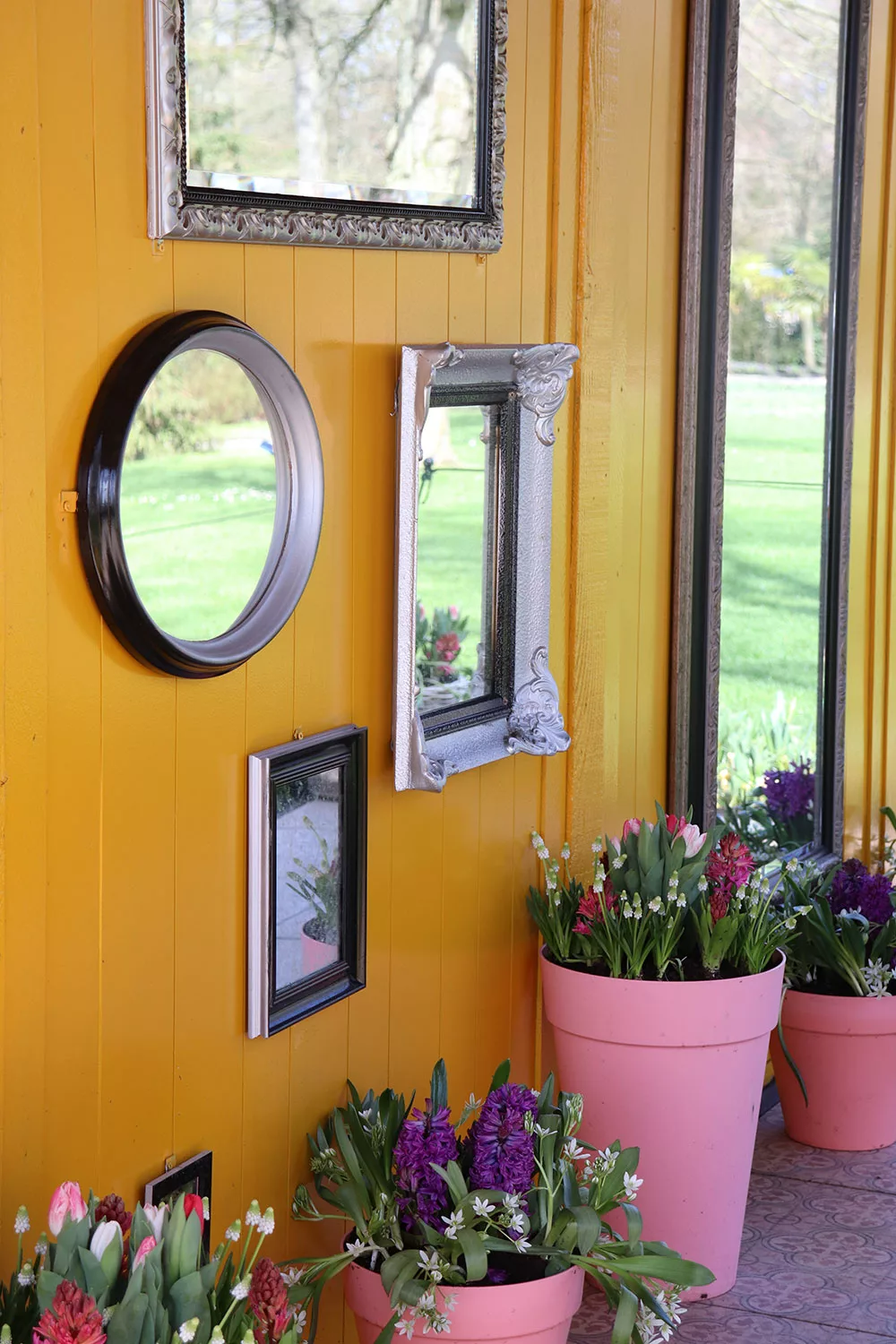 As I mentioned before, April prime tulip season. If you visit Keukenhof Gardens in March then chances are you're going to miss the gardens in all its splendor. It's still lovely and green, and there are some blooms, but you can tell it's not as spectacular as the gardens are designed to be. I've included some photos to show you exactly what to expect if you do visit Keukenhof in March. You'll see it's nice, but a little sparse.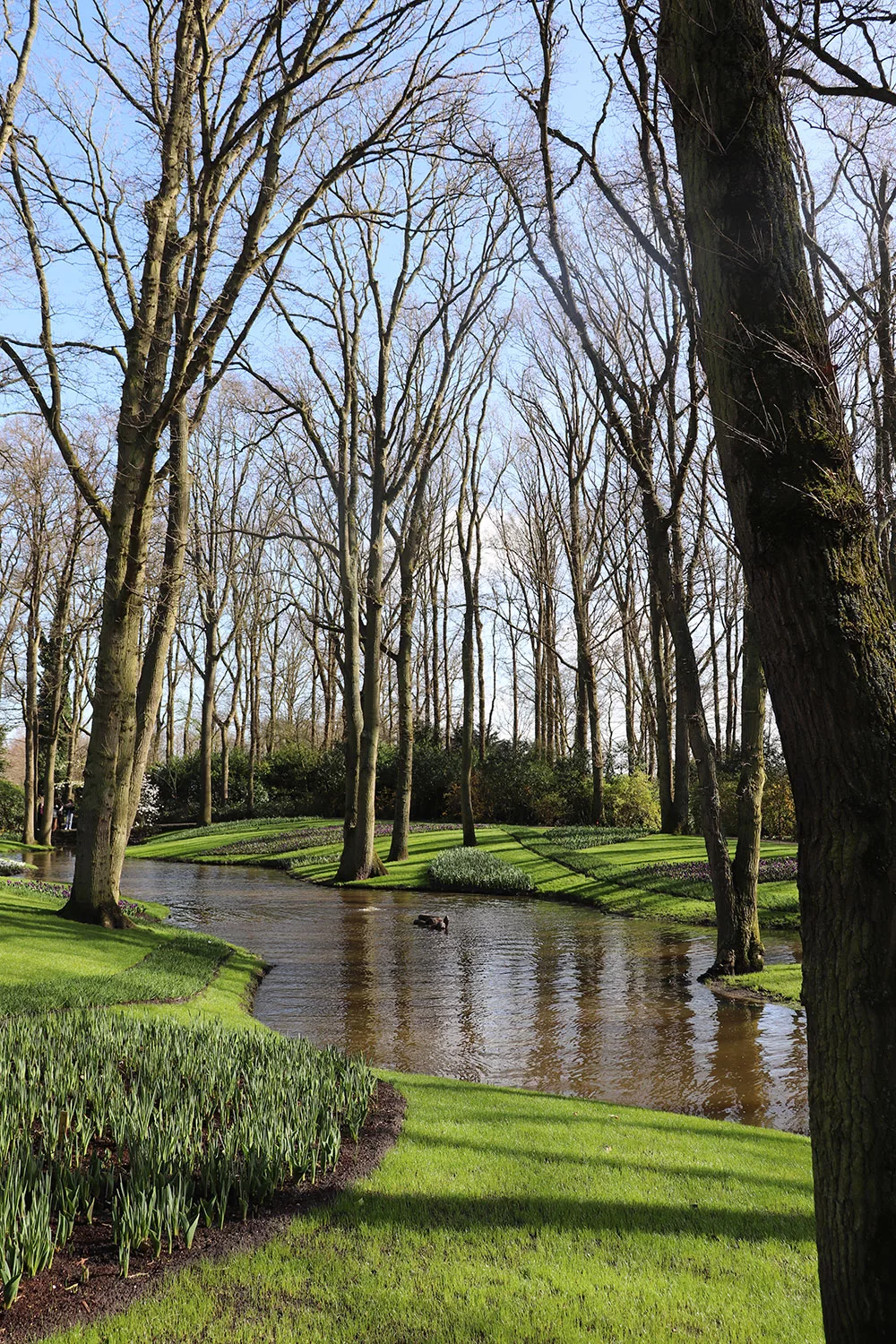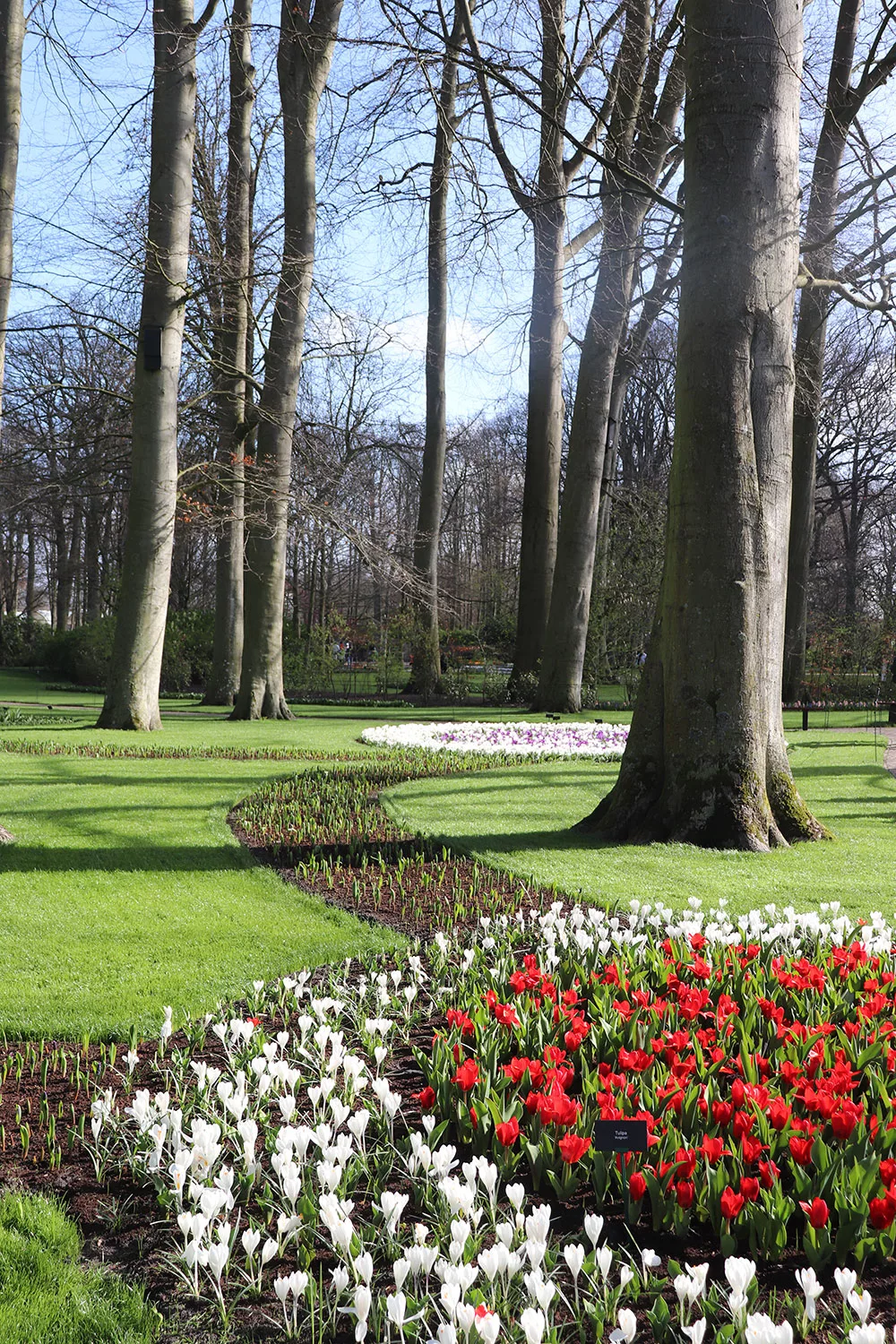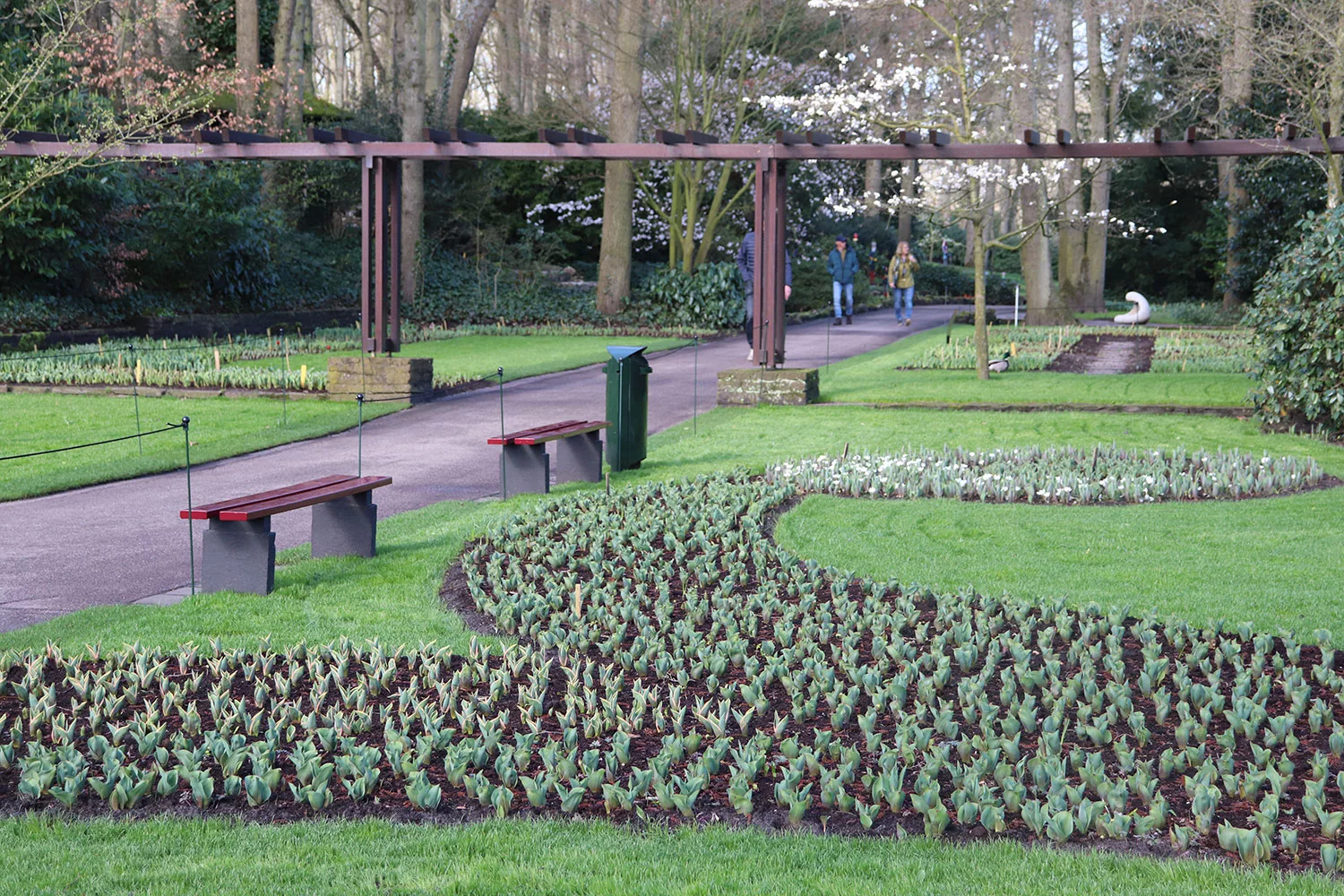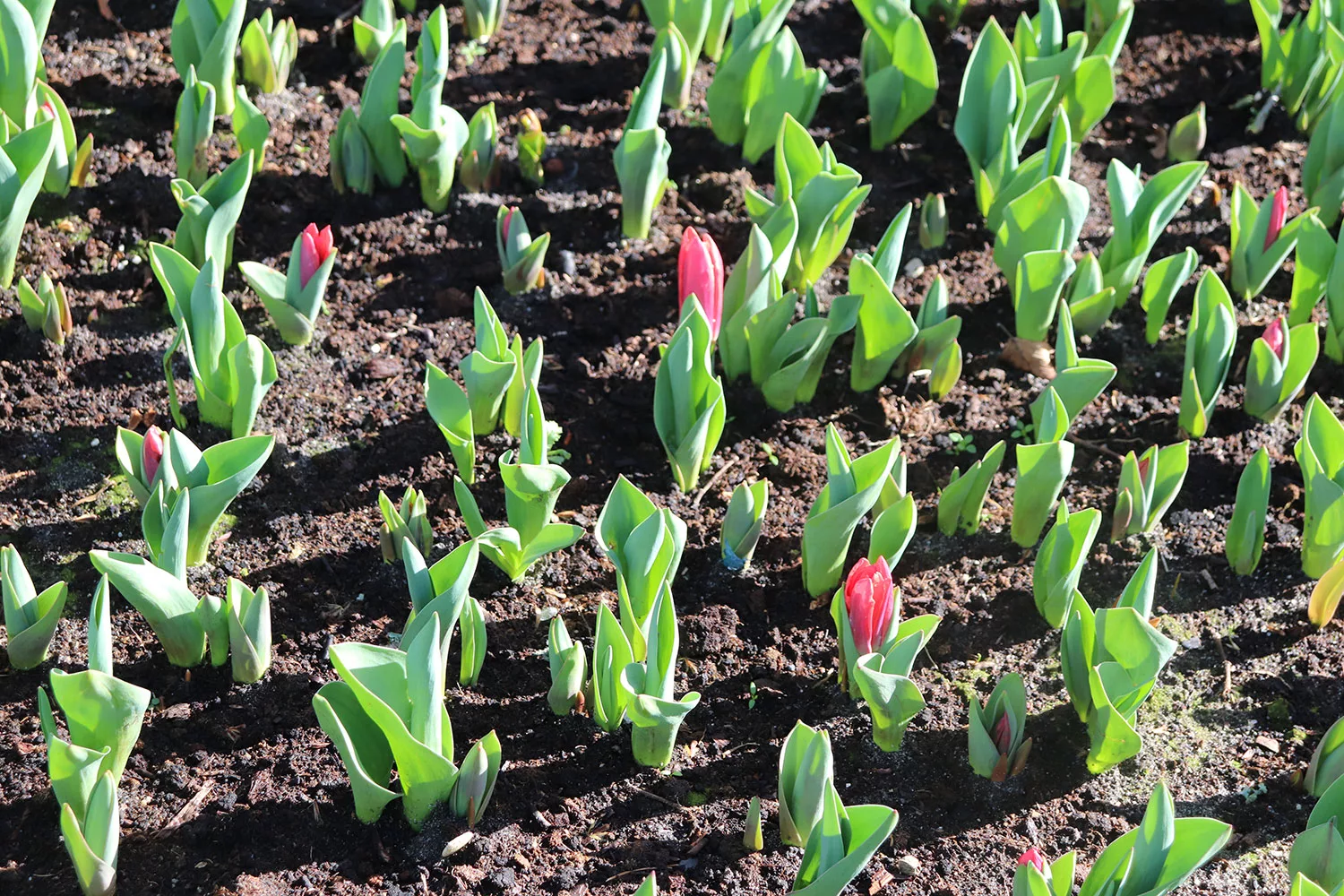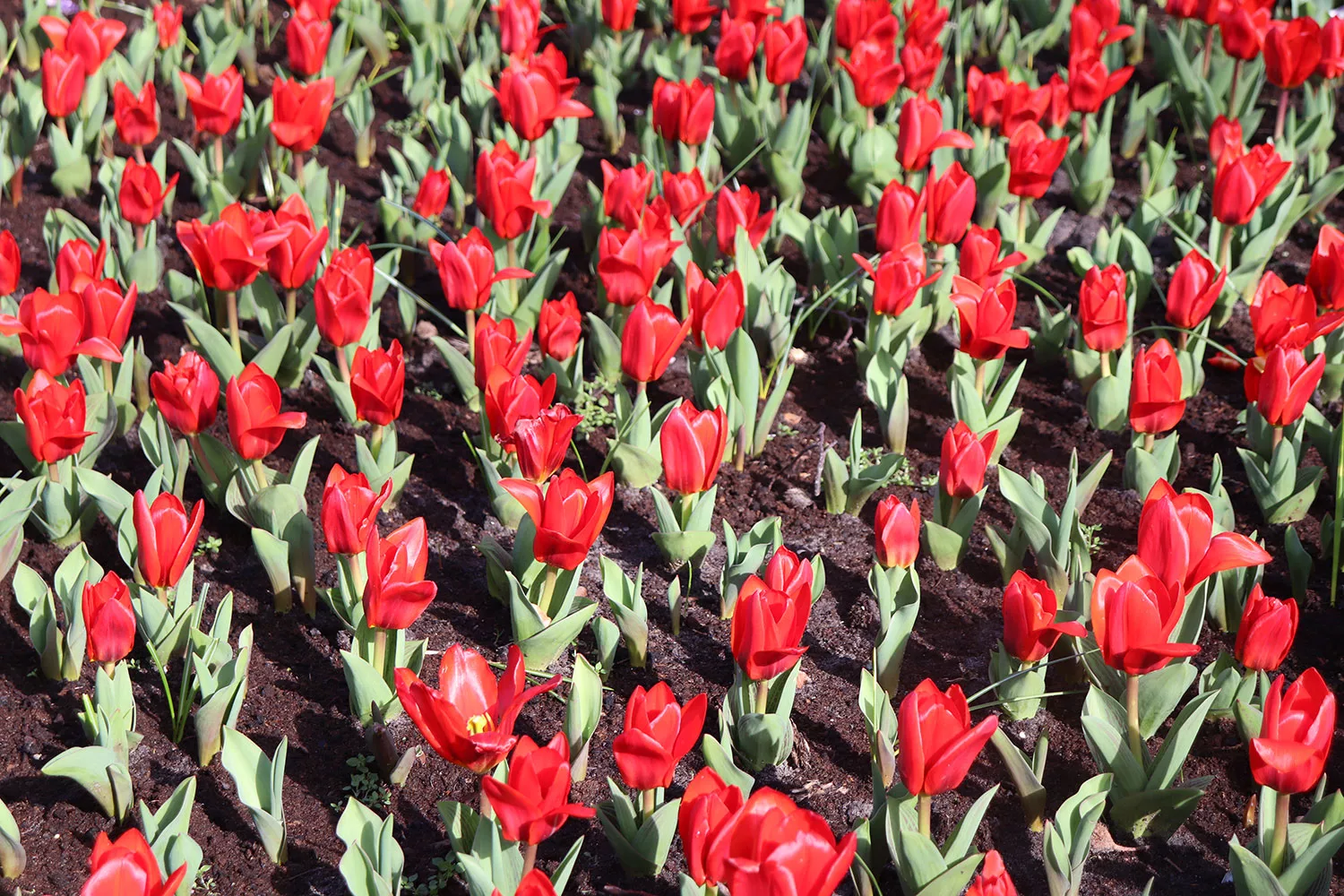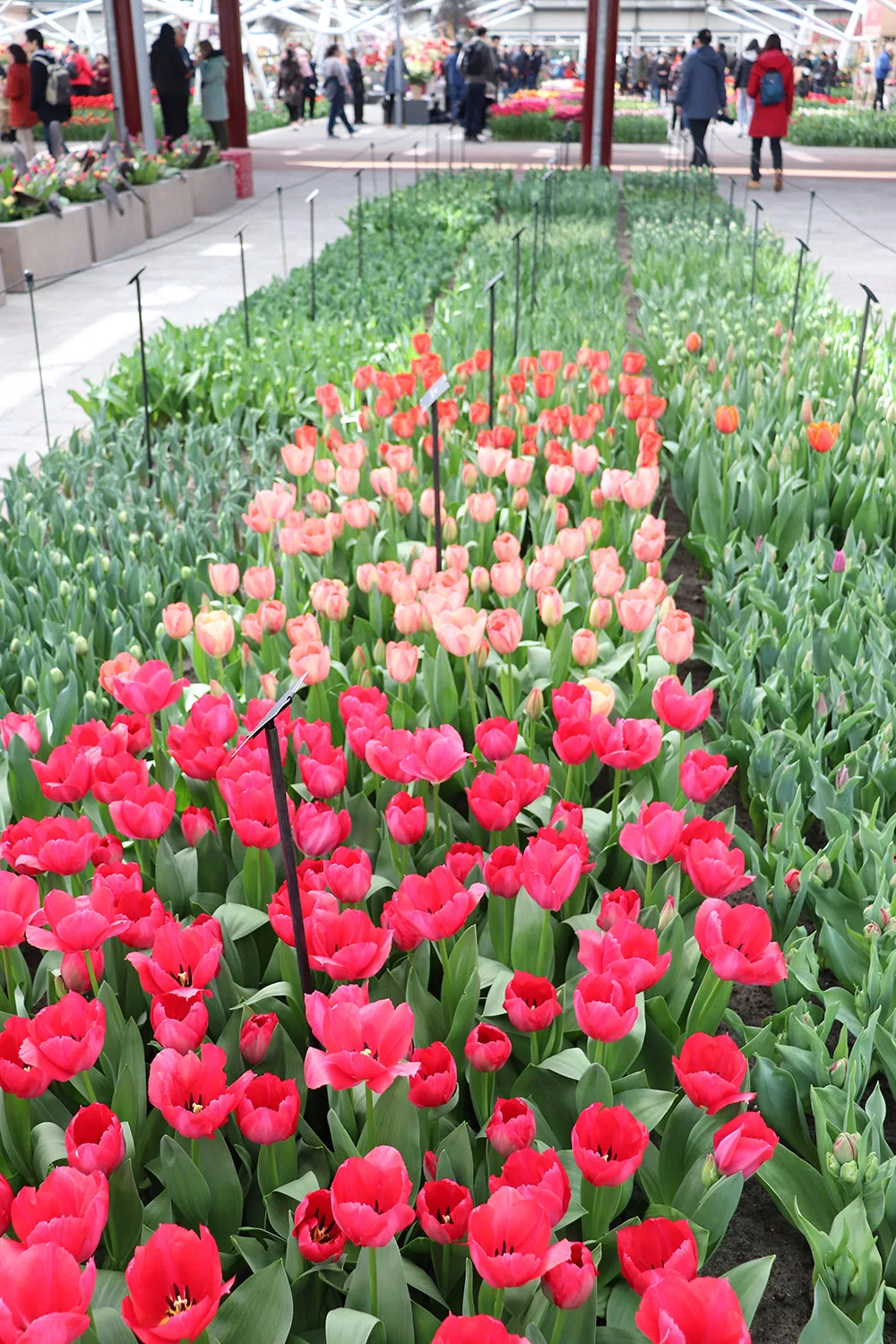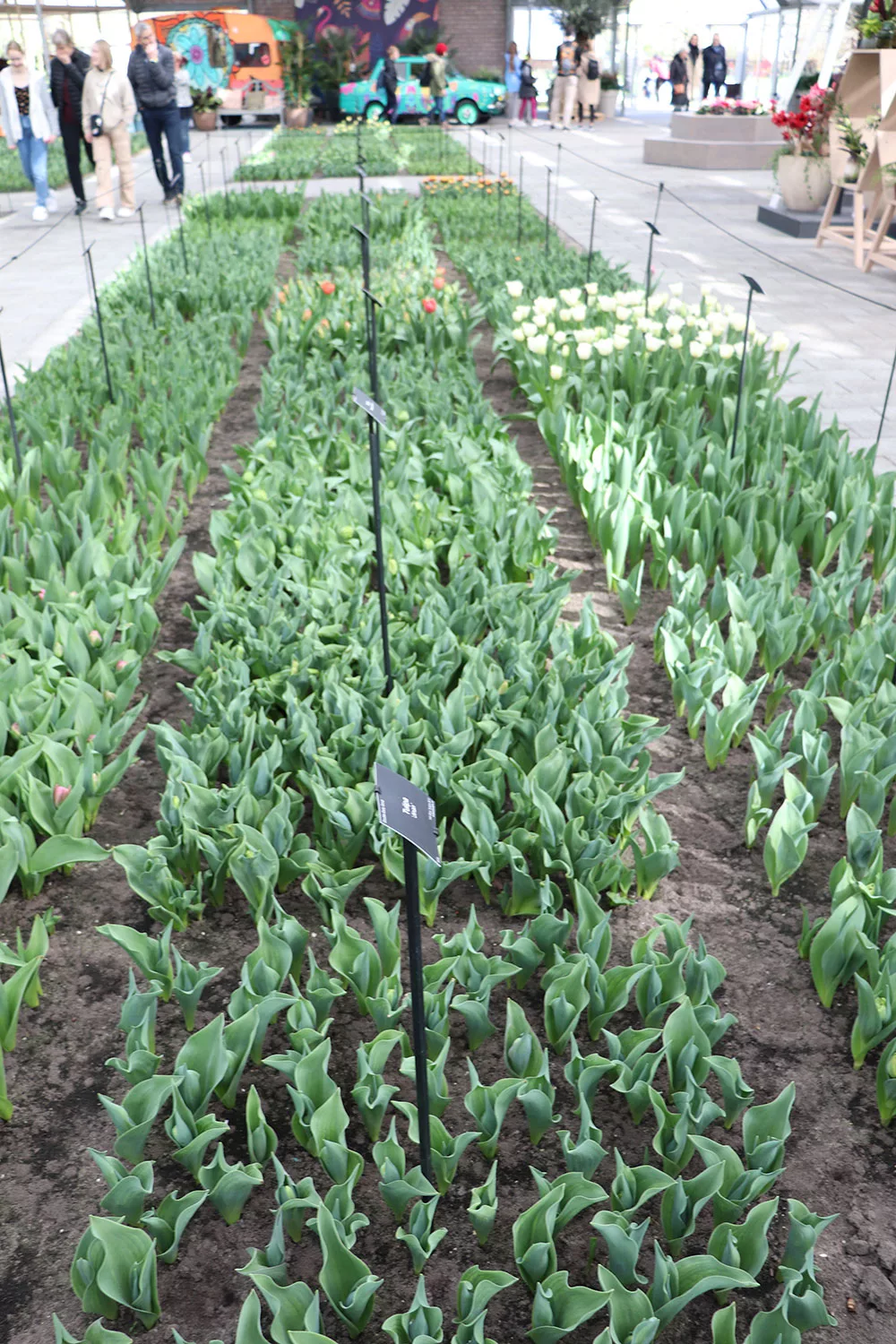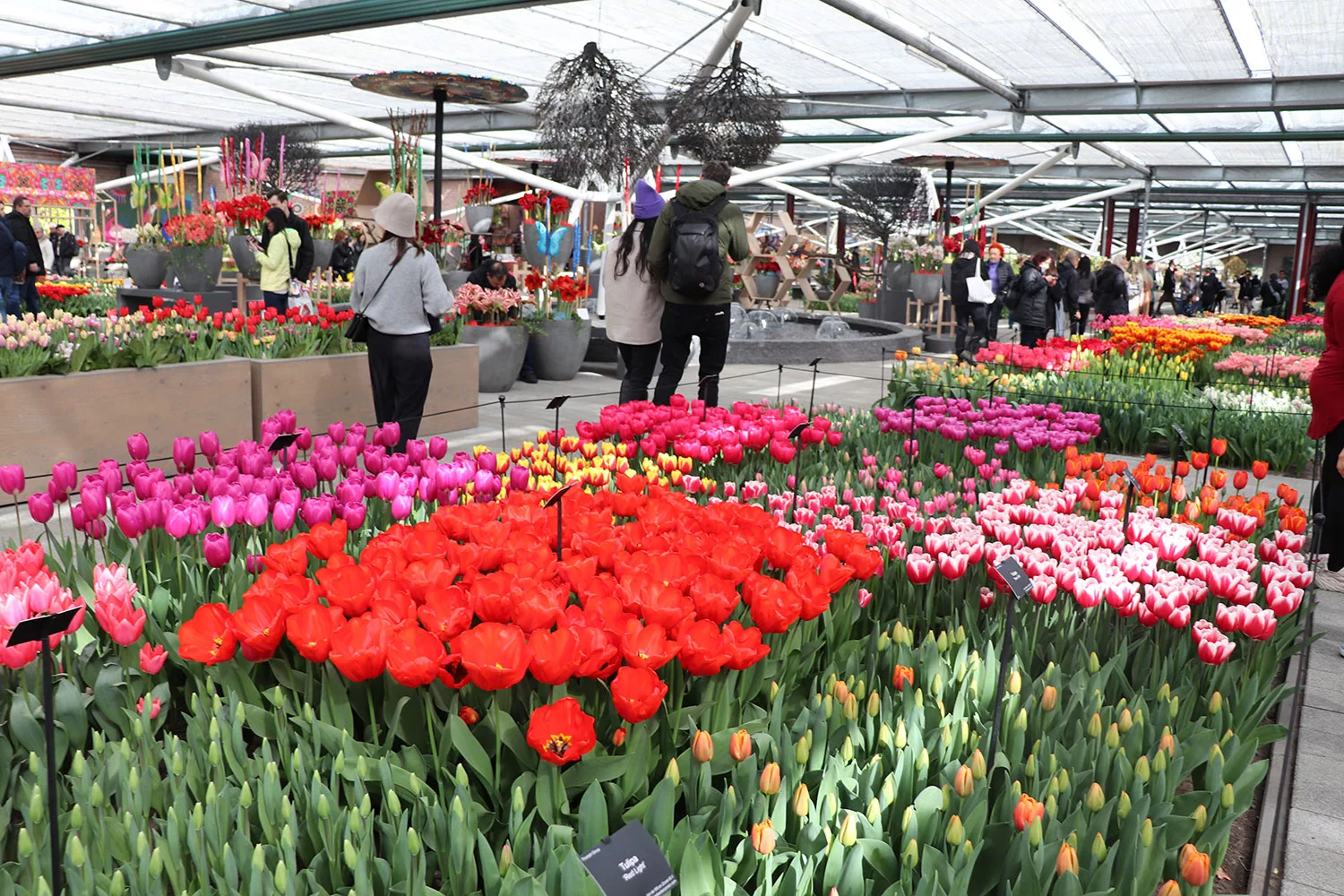 Notably the gardens have a cute windmill characteristic for the Netherlands. It's cute to stop by and you can also go to the top of the windmill to get sweeping views over the beautiful tulip fields. Though in March, the tulips are not in bloom yet, so it's just fields. It's near the windmill that you can opt to take a boat ride through the tulip fields which sounds absolutely amazing. However I obviously didn't because there were no tulips to be seen yet. Keukenhof also offers bike rides through the fields.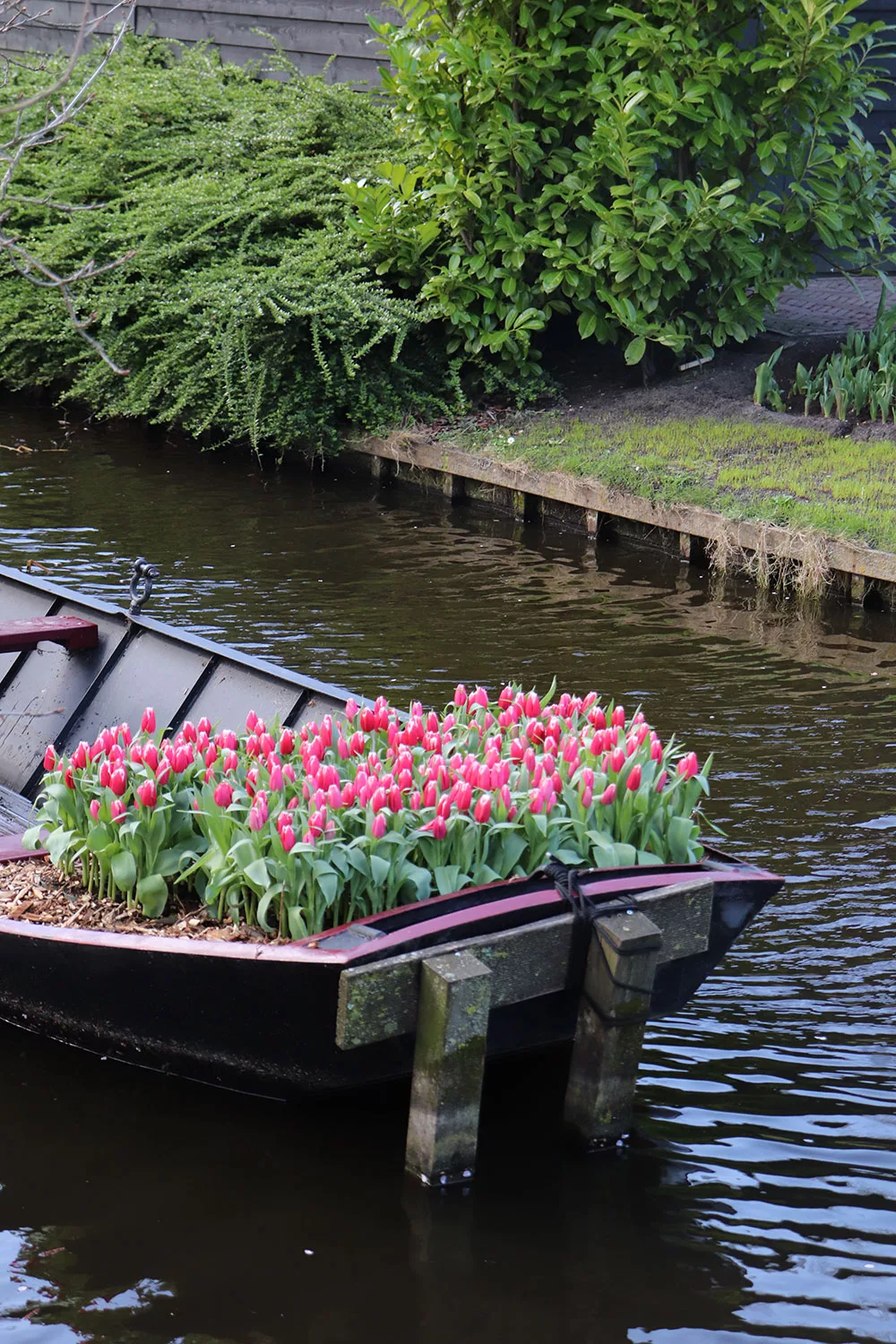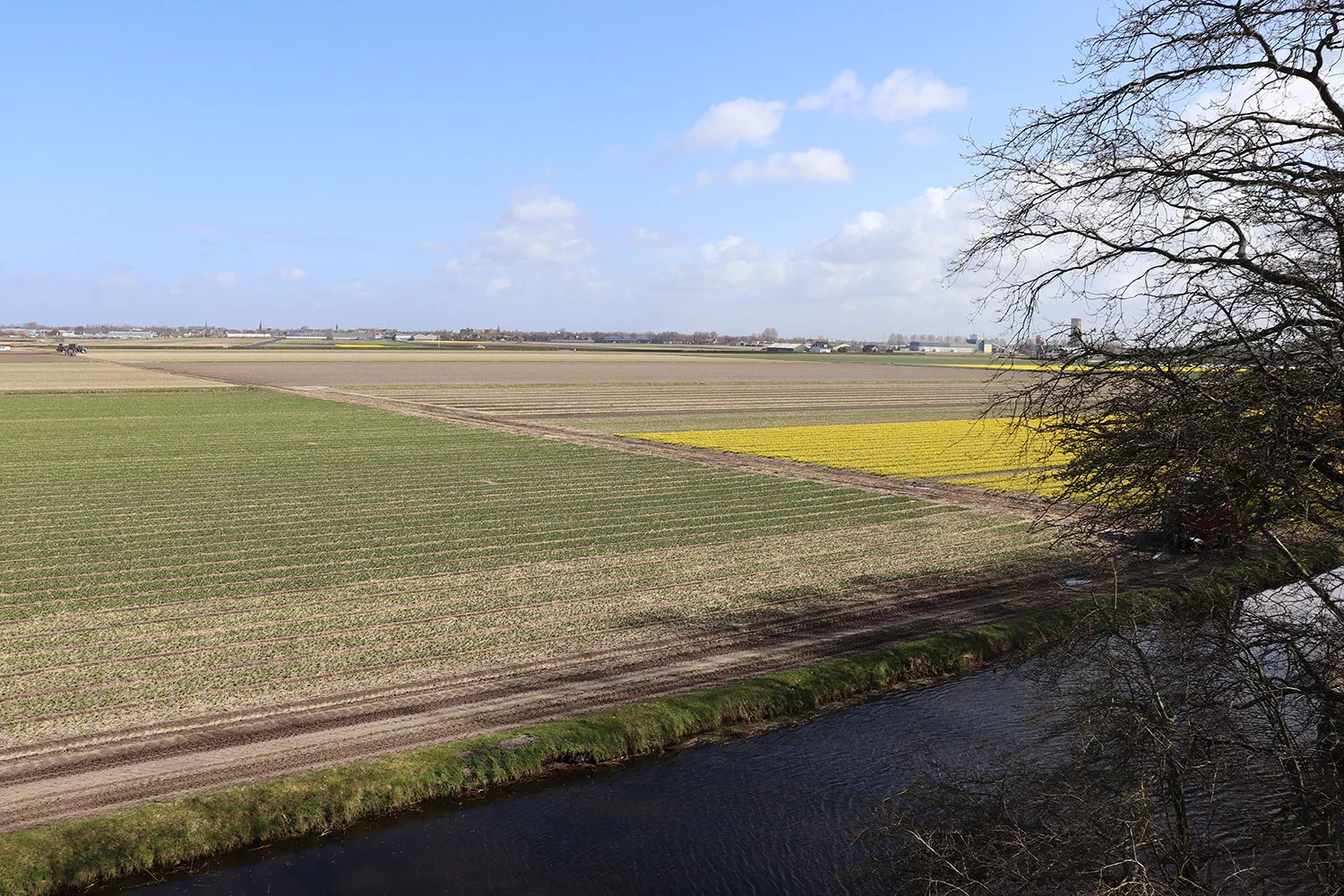 So what is the verdict? If you're in the Netherlands when Keukenhof Gardens is open then I absolutely recommend a visit. The Netherlands prides itself on its beautiful tulips and flowers, and the gardens make a lovely day trip from many big cities. If you'll be there in April then I absolutely recommend visiting during that month, when everything has a higher chance of being in bloom. However if you're visiting during March and won't be around in April then I do say that it's still worth the trip. Keukenhof may not be at its most spectacular then but its indoor gardens are enough to justify a trip.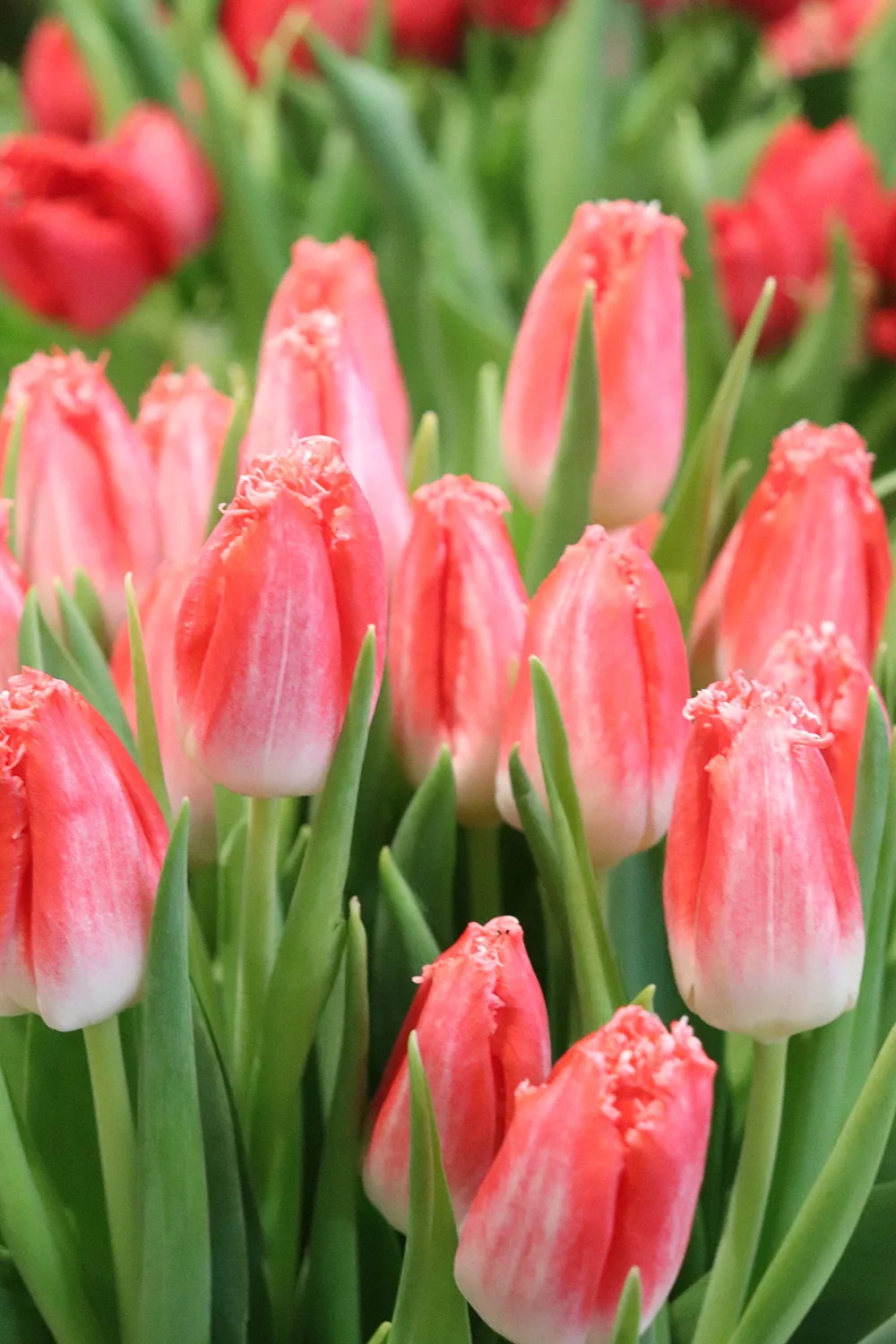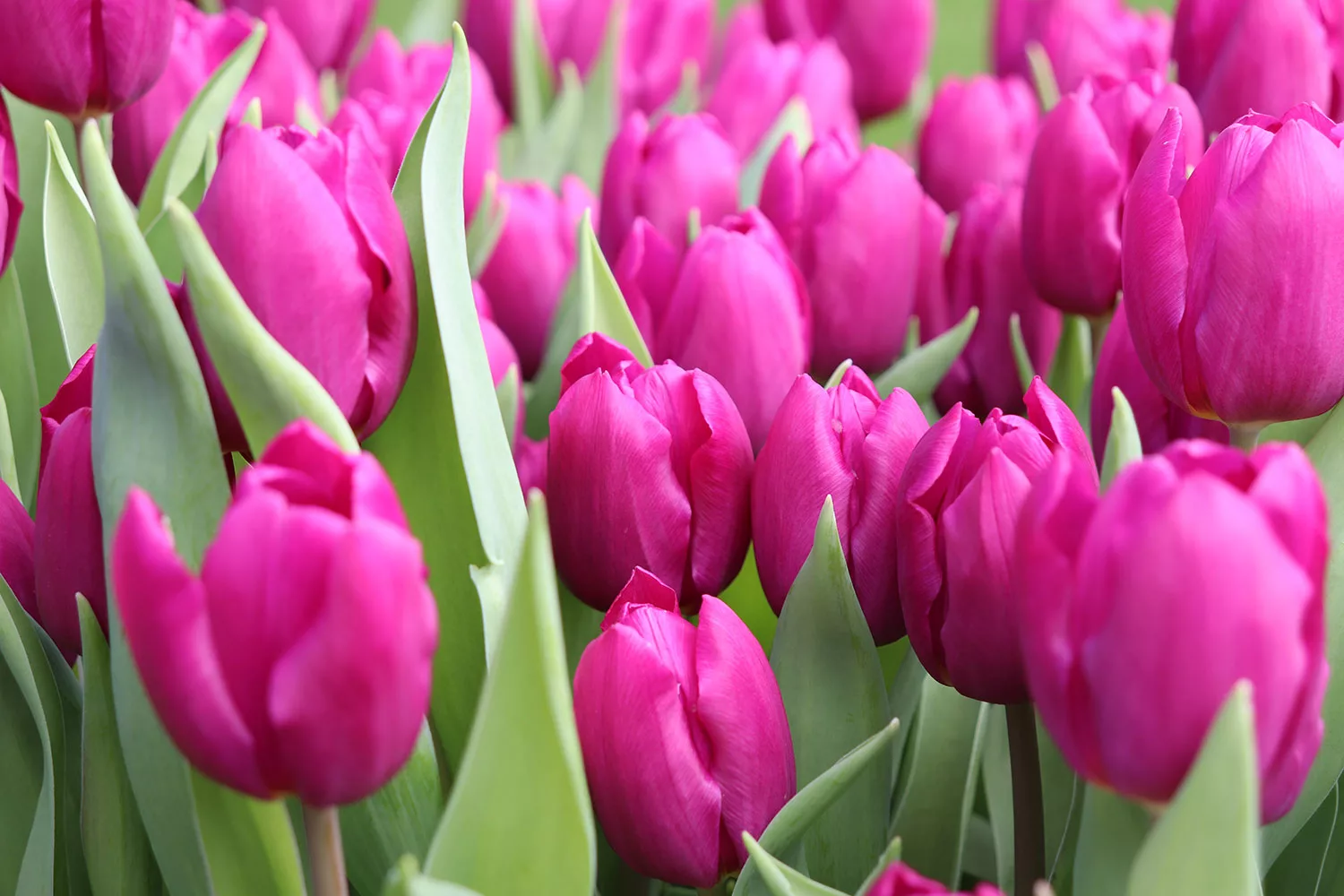 Keukenhof Gardens takes a few hours to see so allow yourself a half day to visit.
Getting Hit by the Keukenhof Bus
OK, so I'm not a fan of clickbait but it was too many characters to write "standing on a platform that got hit by the Keukenhof bus." It wasn't a direct hit but I was actually injured.
One way to get to Keukenhof is to book a bus ticket with your garden ticket, which is what I opted to do. At the Amsterdam pickup location, I had my ticket scanned and got in line. Since I was one of the first in line for the bus, I got to stand on a small covered platform they had available, accessible by an unattached wooden ramp.
The bus comes up and I noticed a girl looking away from the bus, which was getting way too close. The sideview mirror of the bus almost hit her head but, not even knowing she was about to be hit, she miraculously moved her head. I thought "Wow! That bus almost smacked her!" and all of a sudden, I was in the air and a bunch of water was pouring on me. It wasn't until some people – not the Keukenhof staff, but other people in line – were helping me up that I realised what had happened.
The bus – again, being WAY too close, rammed into the platform we were standing on. It went several feet in one direction and, by the rules of inertia, we were thrown to the pavement. About 10 of us were affected. It happened quickly but my right arm really hurt and I figured I must have hit the edge of the wooden ramp. The bus driver stayed in the bus and started texting or something on his phone. The woman taking the tickets just looked over her shoulder and said "sorry." After the bystanders helped us up (one woman's leg was so hurt she couldn't stand on it), we just kind of looked around at each other. Wasn't anyone on the Keukenhof staff going to acknowledge that a bus just rammed into us, and we were hurt?
After a few minutes, some officials finally came over and rounded up the people who were hurt. They apologised and said an ambulance was coming to check on everyone. I do not thing these people were affiliated with Keukenhof since they'd only just arrived on the scene, but were probably employees of the bus station we were at. We sat and waited a short while before some medics arrived and looked at us. My arm was burning.
The medics were very nice but once everyone on the team saw that nothing was broken, they just gave us ice packs and said "have a good day." As an American, I was like – HUH? In the States, police most definitely would've been involved to take everyone's information. We would be given the option to go to the hospital to get a work-up. (I wouldn't have exercised this, but someone fell on his back while holding his baby, and as a medical employee I would 100% recommend they both get looked at.) The company would probably compensate us all thousands of dollars. And here I am, in the Netherlands, and they give us a "nothing's broken so have a good day"???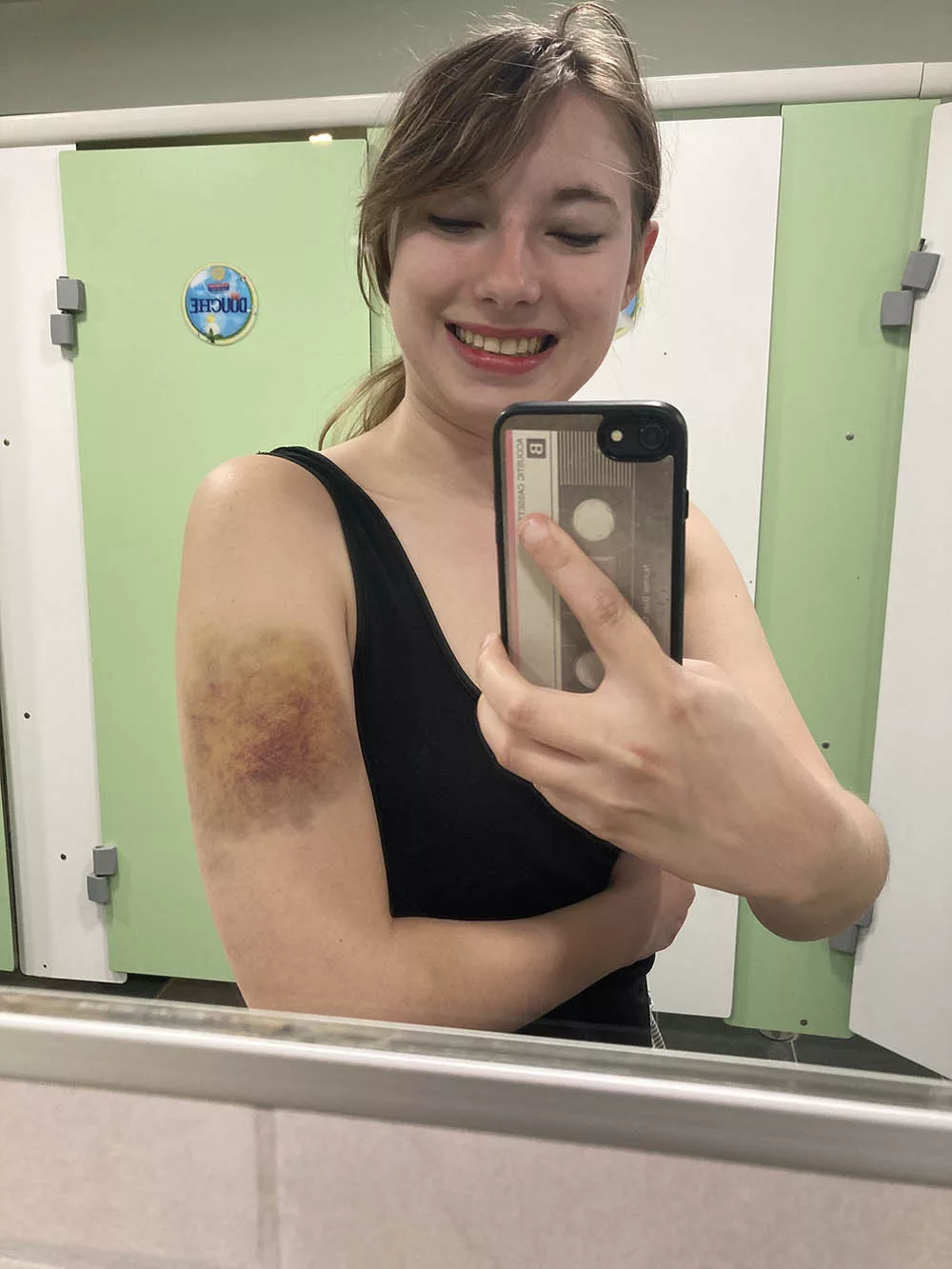 Of the ten or so people who fell, they were incredibly lucky that nobody broke anything or hit their head. Only a miracle saved the one girl from getting her head smacked by the sideview mirror. I try to be open-minded of other cultures but it's incredible and crazy to me that the bus driver and his associated company would be so reckless and hurt so many people and not even offer an apology. The medic team was very nice but again, I don't think they were associated with Keukenhof. At the end of the day, we just got on another bus and spent a few hours enjoying the tulips – even though I couldn't move or touch my arm during the day because it hurt so much.
Do I still recommend a visit to Keukenhof? Yes, absolutely! Your chances of getting hit by their bus are hopefully slim. I really enjoyed seeing the tulips and the other flower displays. I'm mostly posting this bit on the bus because, 1) it's something interesting that happened, and 2) I'm kind of still waiting for my apology. Maybe I'm just being petty but I feel like I can't write about my experience at Keukenhof without mentioning how I was almost slain by their bus.
There's a good lesson to be taken from this, though: don't get hit by a bus in the Netherlands.
I was also incredibly lucky because I didn't have travel insurance for this trip. I usually do get it, but I'd simply forgotten this time. If I was more hurt the medical bills could've been tremendous. I really do recommend getting travel insurance like World Nomads for your future trips.
Getting to Keukenhof Gardens
Keukenhof Gardens is open for only a few weeks out of the year. Be sure to check their website for opening dates.
There is public transportation running to Keukenhof Gardens from places like Amsterdam and Leiden, but it's actually run by Keukenhof itself. So you'll need to book your public transport tickets when you book your entry ticket. When you go to book your ticket, the website should ask you how you want to get to Keukenhof and one of the selections is "public transporation." Here you can select your station of departure and departure time. Note that the busses do not leave from Amsterdam Centraal but rather Schiphol Airport or Amsterdam RAI. Both are easy to get to via public transit but you need to reserve a little bit more time if travelling from central Amsterdam.
The bus picks you up at your pre-selected time and place, and you can use your return ticket to go back or go onto another city if you wish.
If you're really determined, you can also take a train to nearby Hillegom which is about 5km (3 miles) from the garden entrance and bike there – the true Dutch way.
Of course, if you have a car, then you can get to Keukenhof Gardens that way, as well.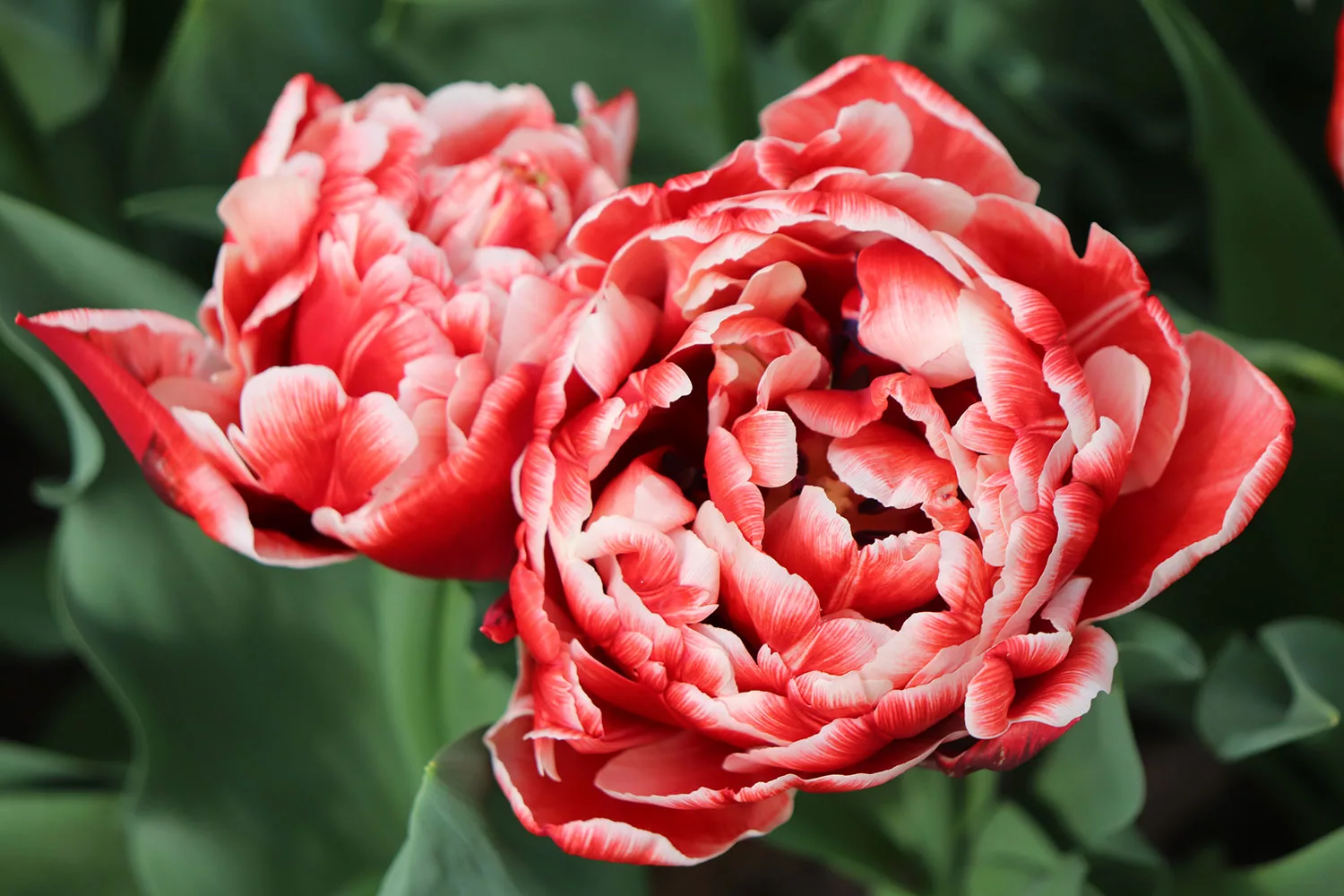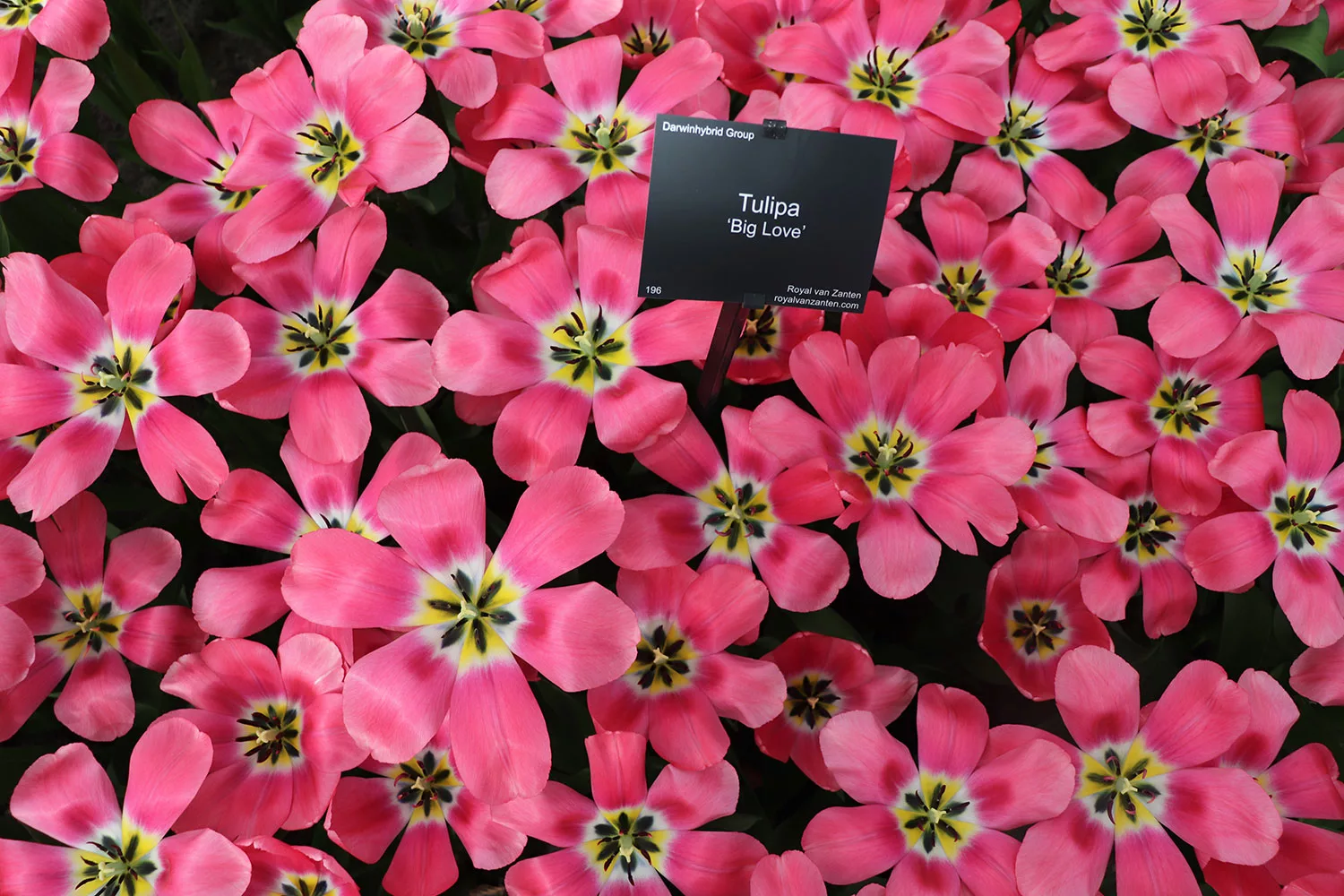 I hope this guide was helpful and let you know what to expect from Keukenhof Gardens if you visit in March. I did enjoy my time there and it's an excellent way to see thousands of beautiful tulips. If you can go during April then I recommend that, but if not, the gardens are still pleasant to visit in March.
If you do get to visit then I hope you have a wonderful time there and get many photos of all the beautiful flowers.
Please note that this post may contain affiliate links. These are at no additional cost to you but I receive a commission if you make a purchase through the link, and the commission helps me run my blog. Thanks for your support!
Tags:
lisse
,
the netherlands
Sharing is Caring
Want to support me?
Buy me a Coffee