51+ Things to Do in New York City
It's no secret that New York City is one of the busiest, most unique places in the USA and the world, but many of New York's best places are still a bit under the radar. From iconic places to lesser-known spaces, this list contains 51+ things to do on your first time or returning trip to the Big Apple.
Please note that some of these activities are outside Manhattan, but all are within New York City limits.
Places to See
See the Statue of Liberty. An icon of NYC and America itself, stop by Lady Liberty either to take a picture or visit inside.
Pay your respects at Ground Zero. 9/11/01 was the worst day in America's modern history, so be sure to stop by Ground Zero to pay your respects and take in the magnitude of what happened that day. Also stop by the 9/11 memorial museum to see some artefacts and learn more about that day.
See the Brooklyn Bridge. If you don't want to walk across it, at least be sure to stop by another iconic feature of NYC. There is a pedestrian path, and for a walk with a view of the Brooklyn Bridge itself, you can try going across the Manhattan Bridge.
Stop by St. Patrick's. Whether you decide to attend Mass or just admire the architecture, St. Patrick's Cathedral is another popular landmark.
Stop in Times Square. It's crowded, it's expensive, and it's packed with chain restaurants and stores – but its flashing colourful lights make it incredibly beautiful and upbeat. No NYC trip is complete without at least stopping by Times Square to see what makes it so special.
Admire the Flatiron Building. There's so much beautiful architecture in NYC but the Flatiron building is one of the most famous and architecturally impressive. With its central location, it's easy to pass by.
Feel fancy in Grand Central Terminal. America's public spaces usually aren't too nice, but Grand Central Terminal is one of those famous exceptions. Even if you're coming/going through Penn Station instead, be sure to stop by Grand Central to see its marvelous decoration.
Head out to Louis Armstrong's house. Located in Queens, you can visit the home of legendary Louis Armstrong.
Stop by Manhattan's oldest house. Built in 1765, the Morris-Jumel Mansion is a historic home and garden, but this time, it's in the middle of New York City! If you enjoy touring old homes, this may be a good stop for you.
Stop by the Bronx's oldest house. Built in 1745, the Van Cortlandt House is the Bronx's oldest surviving building. A gorgeous Georgian creation of stone, it's another great house museum to visit.
See where Edgar Allan Poe once lived. Did you know that EAP once lived in the Bronx? You can still visit his small cottage there today, which is an excellent compliment to his other residences in Baltimore, MD and Charlottesville, VA.
Stop by Radio City Music Hall. Even though it's small, the Radio City Music Hall is a 20th century gem with a beautiful exterior and interior to match. It's worth a visit even if you won't see a show there.
See the Woolworth Building in person. The Woolworth Building is one of NYC's first skyscraper and was the tallest building in the world for several years. Though it's currently closed to the public, you can take a tour of the lobby or see the outside of another NYC marvel.
Museums
Activities
See a Broadway show. Part of what makes NYC famous is its Broadway scene, and from classics to fun musicals to more modern shows, there's a huge selection of what you can see on Broadway. (Some of my personal favourites are The Lion King, Wicked, Phantom of the Opera, Anastasia, Jersey Boys, and Sweeney Todd to name a few, with hopefully more to come! Let me know your Broadway shows in the comments!)
Bike to all the statues in Central Park. Central park is a really large area that has some fun statues dispersed around, and and the most effective way to get around is by bike. There are several bike rentals around so you can see Alice in Wonderland, Balto, Romeo and Juliet, and many more.
Take in a great view. A lot of what makes NYC exciting is its unique architecture and views of Manhattan are iconic. Stop in the Empire State Building, Rockefeller Centre, or One World Observatory to take in the city from above and snap some good pictures.
Ice skate in the middle of the city. Popular during winter months, stop by Rockefeller Centre to ice skate amongst the lights.
Try some new food. There's so much different food in NYC, it's crazy! I go several times a year and still never go to the same completely vegan restaurant twice. How many other cities have that? Whether you want to try an oddly-flavoured ice cream, ethnic food, or just a dish you've never had before, NYC is the perfect place to go on a foodie adventure.
Walk along the High Line. An elevated park, the High Line is a more modern place in New York. They have several events so be sure to check out their calendar to partake.
Have fun at Luna Park. Located in Brooklyn's Coney Island, Luna Park is a fair-sized amusement park with rides and games to fill up a fun day or night out.
Go back in time at Historic Richmond Town. Historic Richmond Town is an open-air park with a focus on living history and the ways of life from several decades and centuries in time.
Go to a local event. Whatever your interests are, there's sure to be a fan gathering in NYC. Whether you go to a convention, a club night with a special theme, an exhibition a concert or show, or any combination, there's always something temporary going on in NYC. Be sure to look out for anything happening in NYC at just the time you'll be there to make your visit even more special.
Take the Subway at least once. All my New York-native friends agree: the New York Subway is an experience in and of itself. From entertainment to the diversity of NYC's subway users, taking the subway is both a convenient and cultural thing to do.
Neighbourhoods
Almost every neighbourhood in Manhattan has excellent dinner choices and a charming personality. There's nowhere you can go in Manhattan that's considered "avoidable" or "the bad part."
Midtown is a fun and popular tourist destination with all things quintessential to the Big Apple. However, there's so much more to New York City so be sure to budget time to see Midtown and then explore further into the city.
Greenwich Village is a beautiful historical spot in Manhattan. It's one of the most popular spots with locals and tourists alike. Chelsea and SoHo are also popular options.
Lower Manhattan is one of my favourite places to visit because the buildings are shorter, it's more immigrant-centred and has a lot less tourists. Some places in Upper Manhattan have so many skyscrapers that it can feel claustrophobic, but Lower Manhattan definitely has more of a mix that's more peaceful but also still screams New York City.
Brooklyn isn't as exciting as Manhattan but it's soooo much cheaper. Soooo much. To get more for your money, you can head out to Brooklyn for a bite to eat or a place to stay.
Staten Island is a great idea for people staying in NYC long-term or who want to get away from the city a bit. It truly doesn't feel like it's part of the city at all.
Some Things to Know
Many places have a credit card minimum of around $10 or prefer cash, so be sure to have a little extra in your pocket. However if you forget, using a credit card should be just fine.
Traffic is brutal. Be sure to respect pedestrian laws and be mindful of your surroundings on the street. Also avoid taking a car around NYC; there are several taxis, buses and an excellent metro (subway) system to get you around.
New York is known for being really rude but actually has some of the nicest people I've ever met. Don't be afraid to ask someone on the street for help as they'll probably be more than happy to assist you.
There are lots of scammers. Even though it may not seem like a scam (selling their mix tape, needing baby formula, etc), exercise caution.
You can save a lot of money by going to museums on a "pay-what-you-want" day. Be sure to check each museum to see when they have the pay-what-you-want option.
New York is known for its diversity in people: culture, races, identity, and more. It's fun to see the many people you can come across, and possibly strike up a conversation with them.
Have you ever been to NYC before? What's your favourite thing to do there?
Posted on Thursday, November 29, 2018 in Destinations
Tags: new york, new york city, north america, united states
No Comments ★ Permalink
Renting a Kimono with Yumeyakata
Kimonos are a distinct piece of Japan's culture and can still be seen today on people who like to keep up the tradition. Unlike what a lot of people believe, kimonos actually have no religious significance and it's actually a broad, old blanket term for clothing in general. Kimonos were created over a thousand years ago and were significant because they were easier to make and could be worn in all types of weather, and were worn by the Japanese for hundreds of years (though the styles of course evolved). Even though a strong majority of people wear modern clothing, you can see a handful of (mostly older) people still wearing kimonos, and they're often available for rent in major tourist areas.
So of course I had to spend a day wearing a kimono in Kyoto.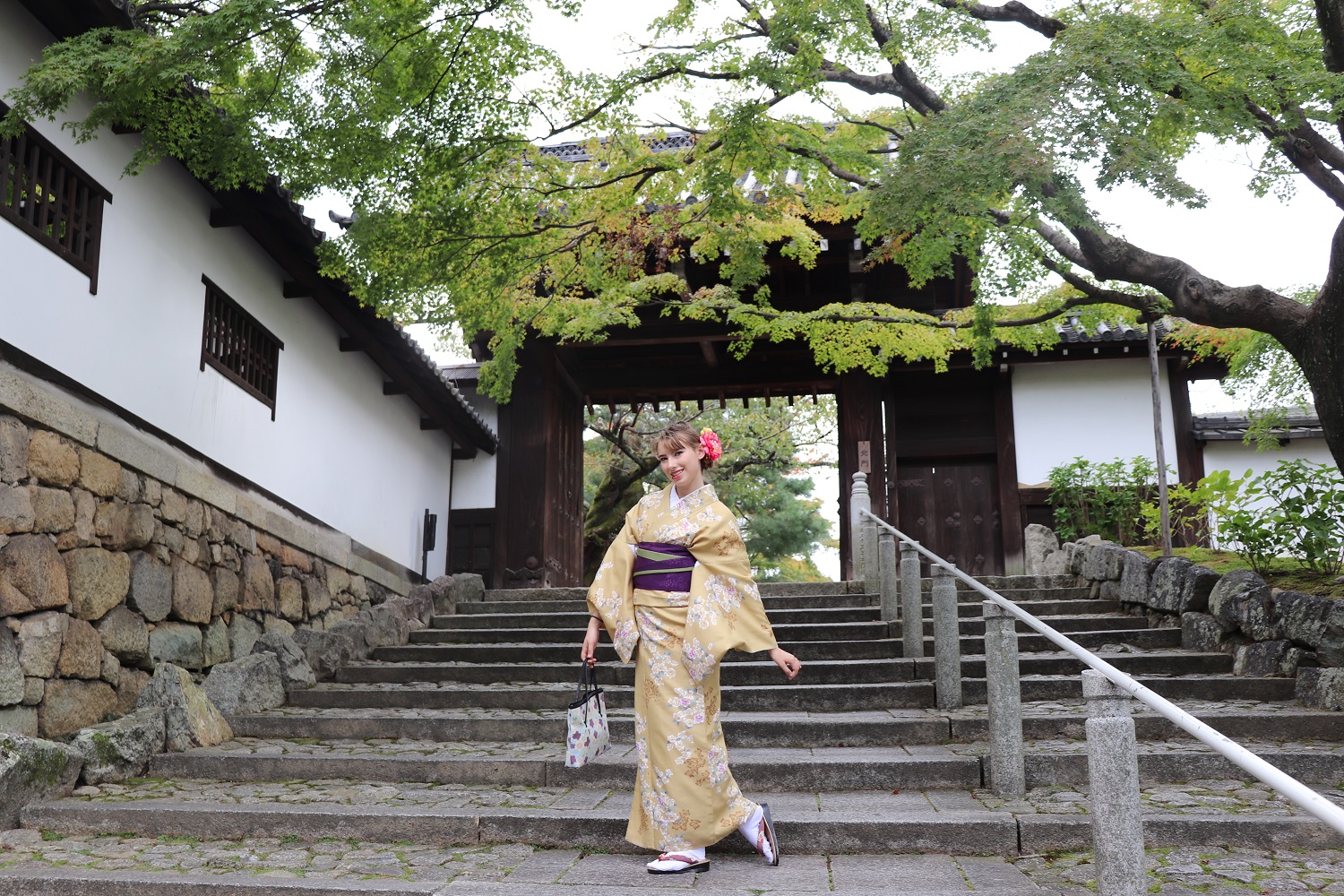 After searching online a little bit, I was able to find a company called Yumeyakata and I fell in love with their profiles. As I like to plan ahead, I decided to go with their services (and a reservation is required to rent a kimono). Making my reservation was easy but you do need to confirm it with the email they send you. After all that was done, I headed out one morning to get my kimono.
Everyone in the store was really nice and helpful, and they make a point of knowing several languages to help people from all over the world. First, you check in and are given some paperwork (that works like a temporary ID) and a bag for your personal affects. There's a room with a bunch of kimonos to choose from, and they have a variety of colours and designs. They're mostly modern and bright but there are also some more toned-down kimonos available. I found a few which I liked but decided to go for a more traditional-looking green kimono that I liked.
For the obi belt, I chose a purple and green design which brought out the colours of the kimono itself. However, the fun thing about kimonos is that there are several parts so you can mix and match different colours and patterns to reflect your mood and style. Note that both sides of the obi belt will be visible so make sure you like the colours and designs on both sides.
There's also an option for decorative underclothes and accessories but I decided to go with the default package of a kimono and obi only.
Then, you go on to get dressed. You get a pair of tabi socks to wear that you can keep, and then professionals dress you in your kimono of choice. First, you put on a basic-looking underdress. On top of that, the dressers will put on a white skirt and top that gives the kimono its form. Then goes on the kimono, and this was pretty neat to see. Kimonos are for the most part cut the same, but they're actually tied on your body so that they can fit your measurements and meet your height. So even though I am short and small, the long and relatively large kimono I put on was snug on my body and came up a few inches above my ankles. Of course, the kimono needs to be tied on tight so that it doesn't grow loose.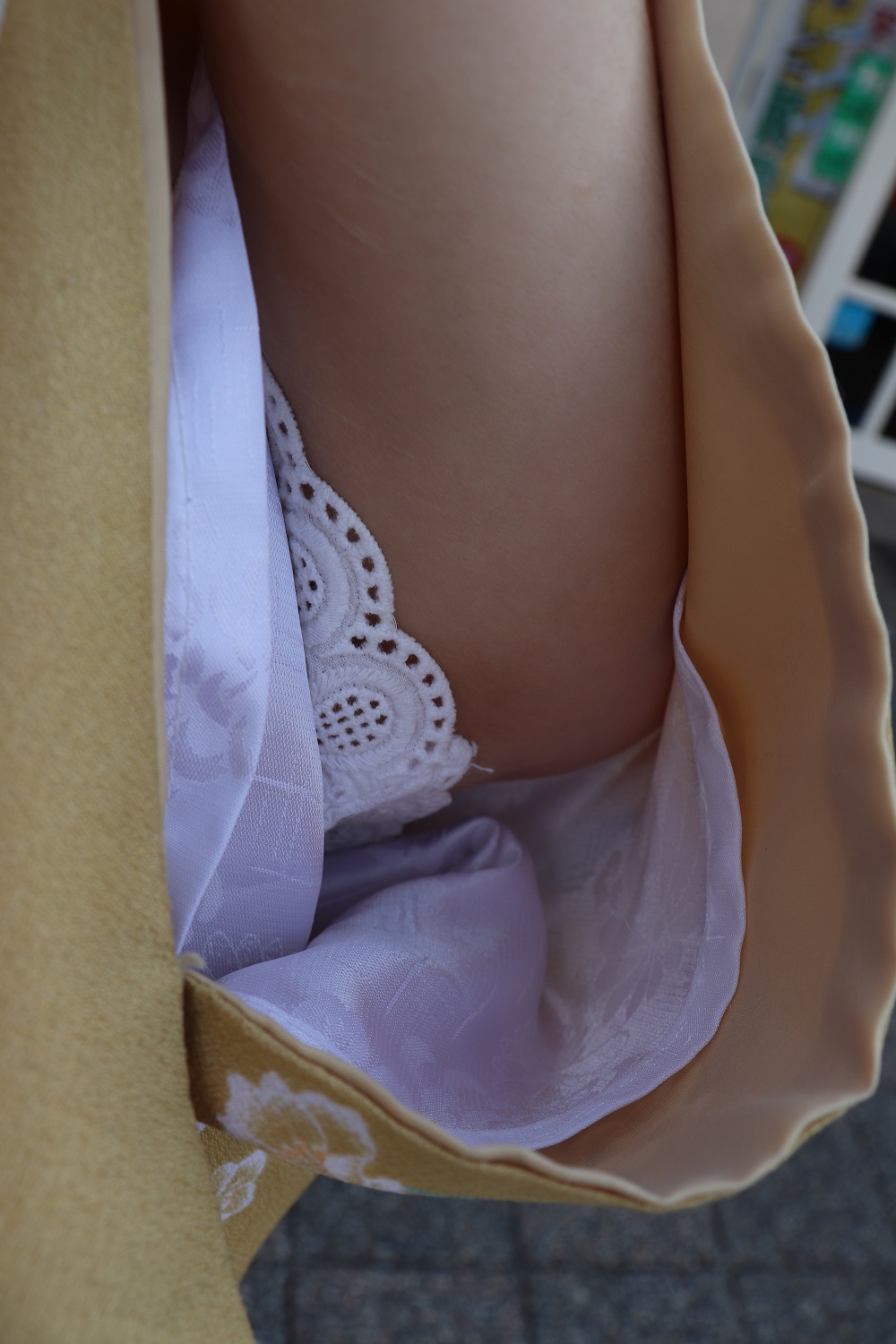 Here, you can see the layers of dress.
After that, the obi belt goes on. It's pretty stiff around the waist and holds everything just was just tied up in place. It's tied in a specific manner so that both sides of the obi are shown, and they're tied back into a bow-like form. You then get to choose a pair of sandals and a kimono bag to put your things in, which provides more opportunities to have fun with the design of your outfit. A lot of people headed out after getting their kimono on, but I decided to go all out and also stayed to get my hair and make-up done.
Yumeyakata has several hairstyles to choose from, and I decided on a pretty braid. For an additional price, you can upgrade to a more traditional hairstyle, but I was very happy with what I got. One hair accessory was included in my price (though they may have been having a promotion), so I chose a bright floral clip that complemented the colours I was wearing but also brought a pop more to the outfit. I was super happy with how my hair turned out!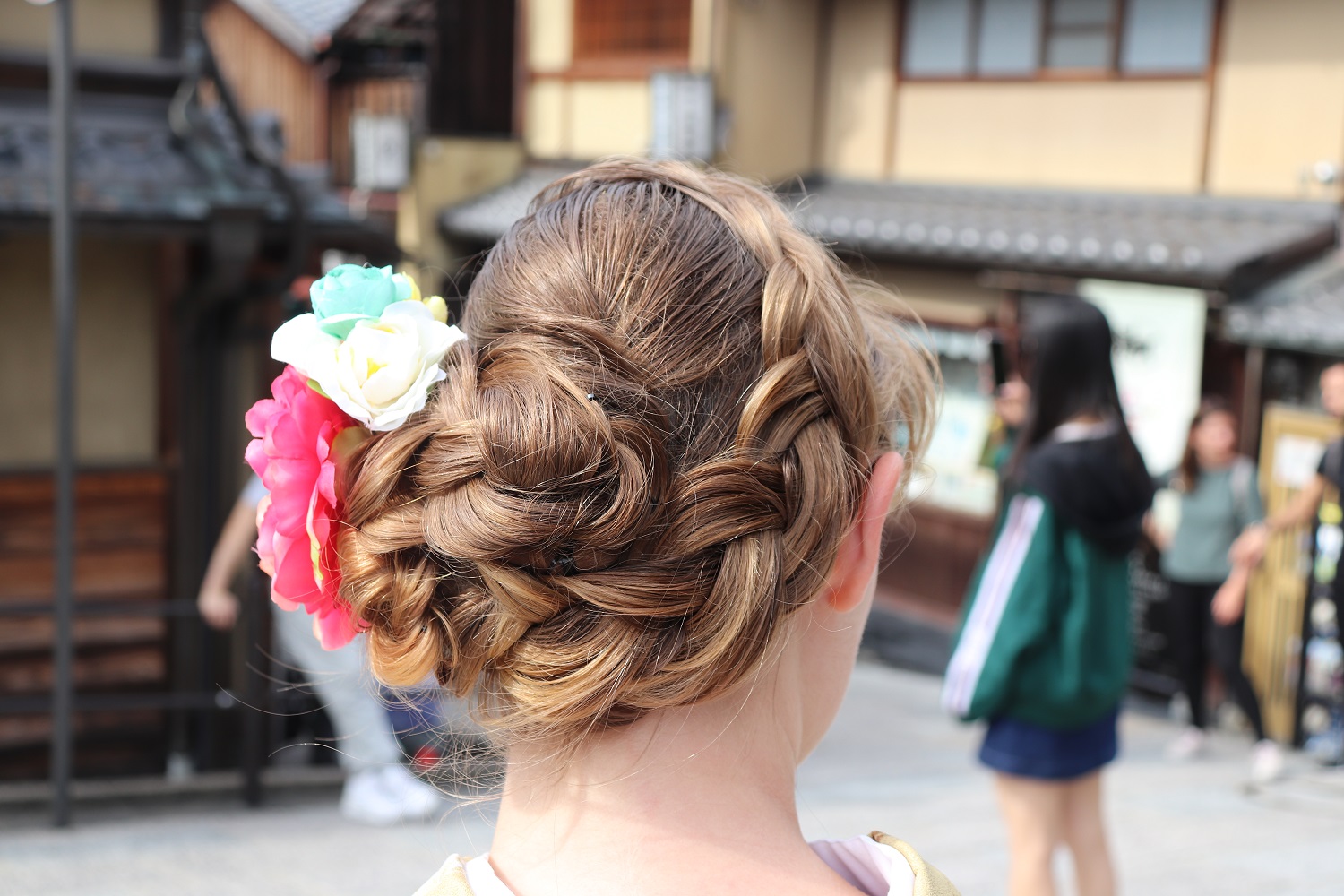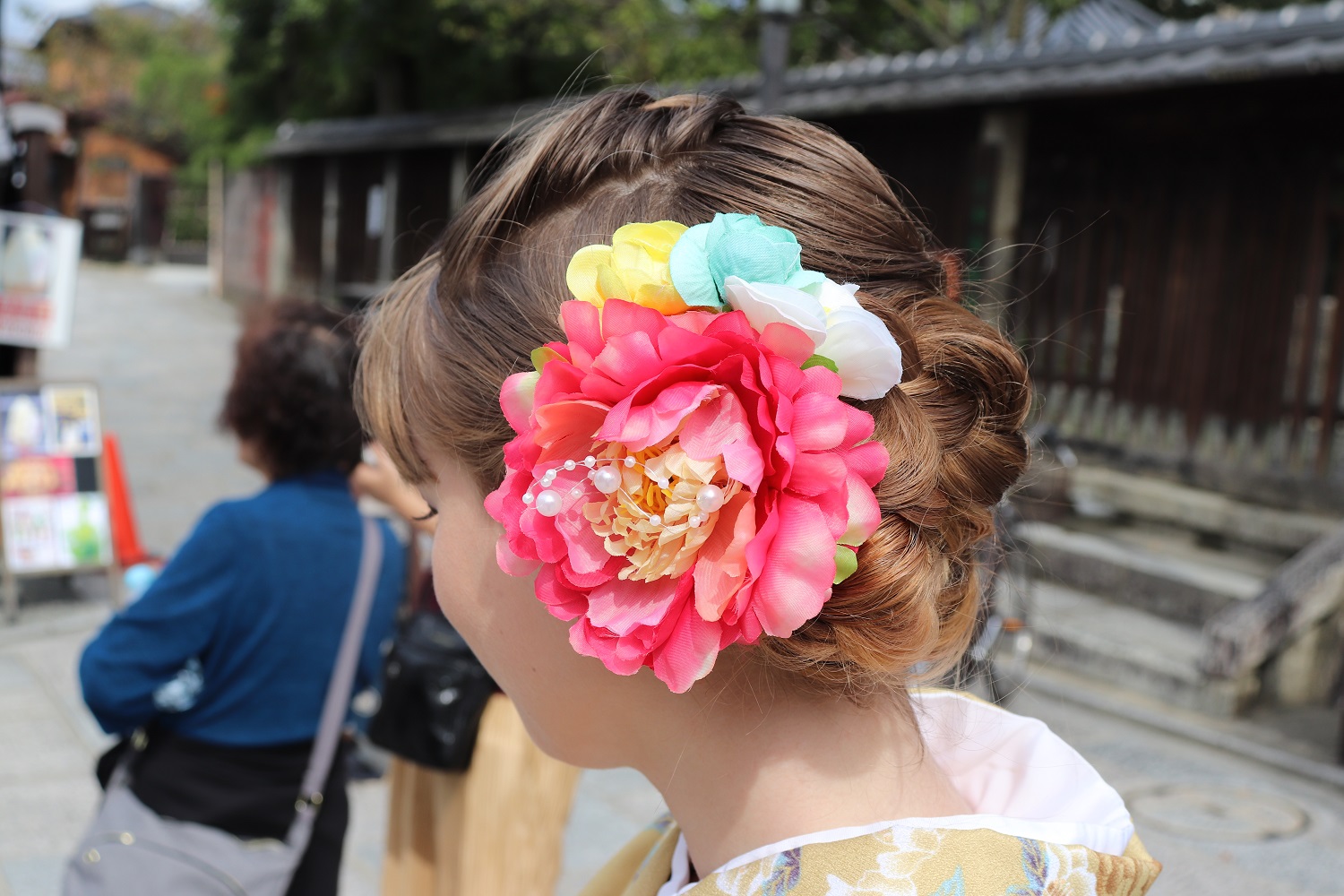 At the same time, I got my makeup done. You can select what colours you want for the eyes and cheeks, and it's a pretty straightforward makeup look. I'd never had a full face of makeup on before so it was also fun to see how I look with concealer and blush as well as eyeshadow and lipstick. Even though I'm usually one for a bold lip, I liked how the makeup was toned down so that everything else could shine.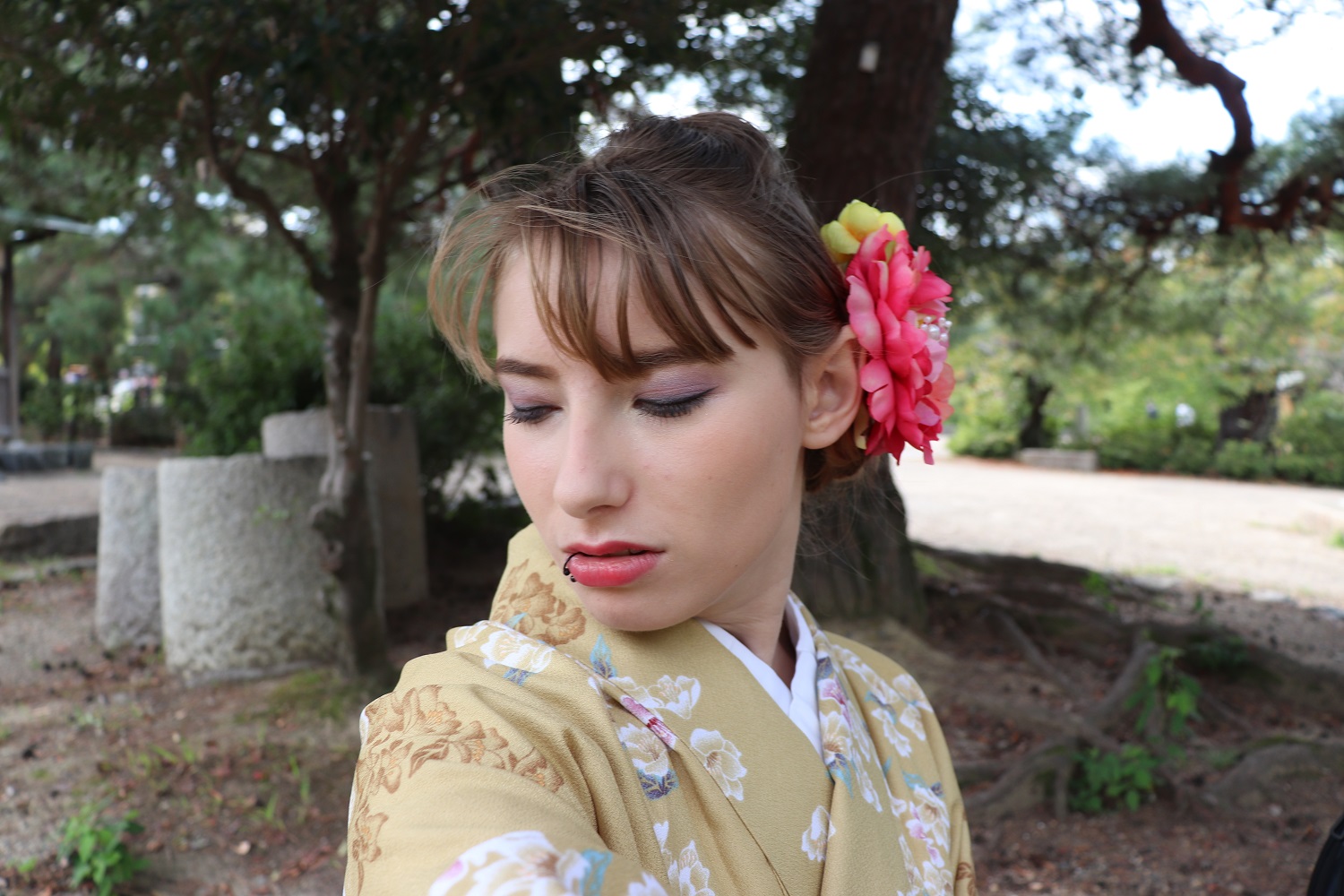 I enjoyed every bit of my outfit and even though you can't really sit down and choose everything at the same time to make sure it goes well together, I thought my ensemble was a perfect combination of traditional and fun.
Details: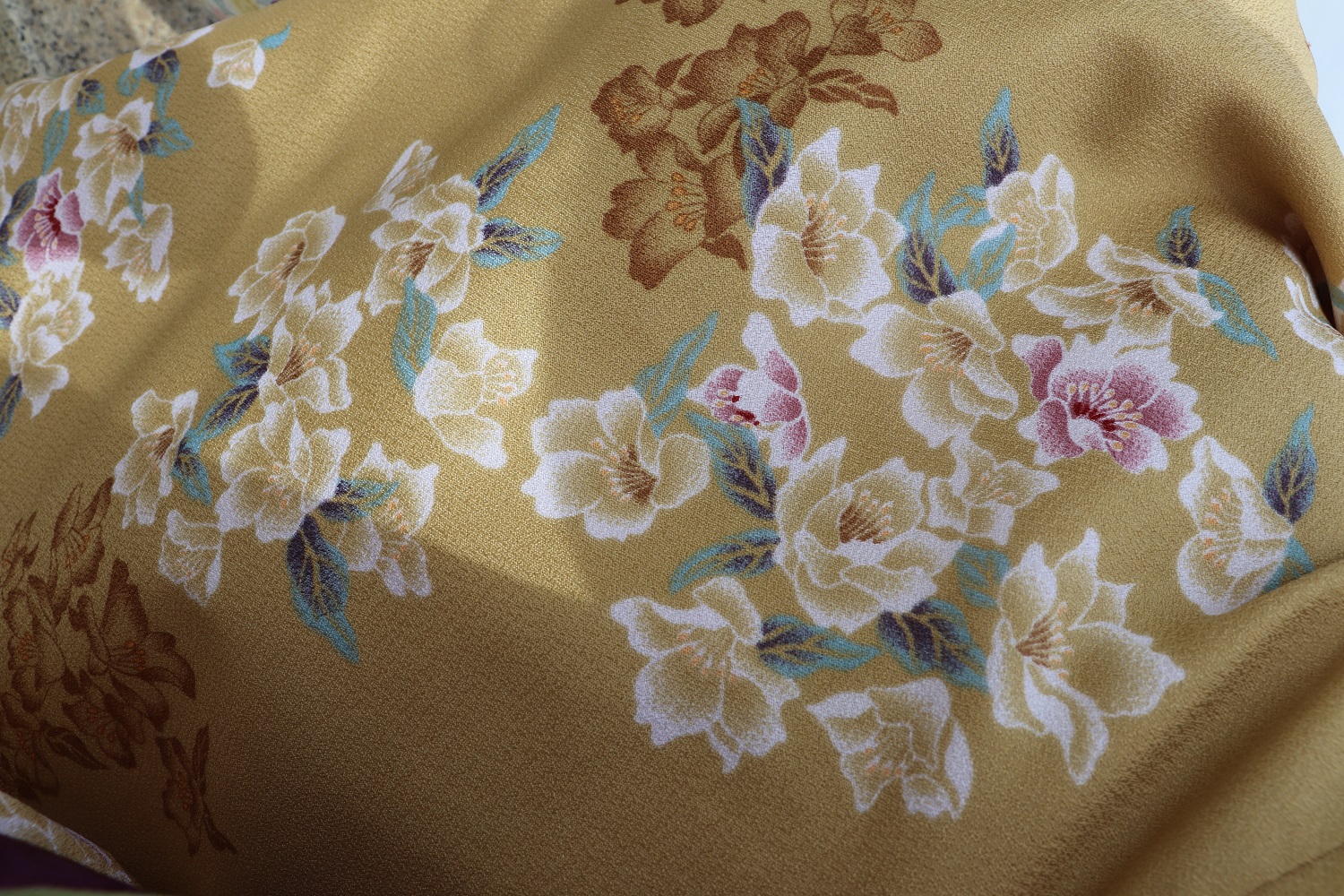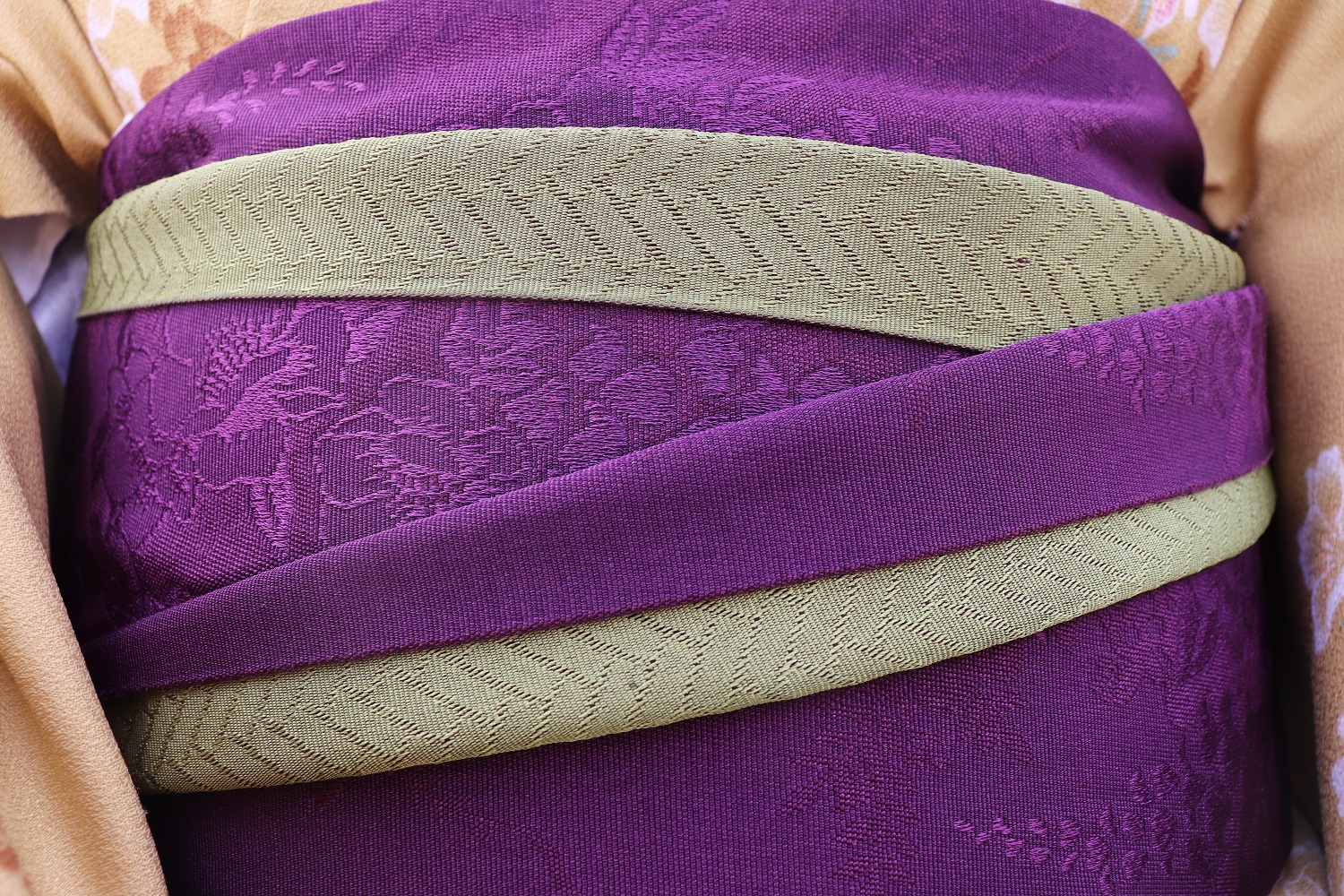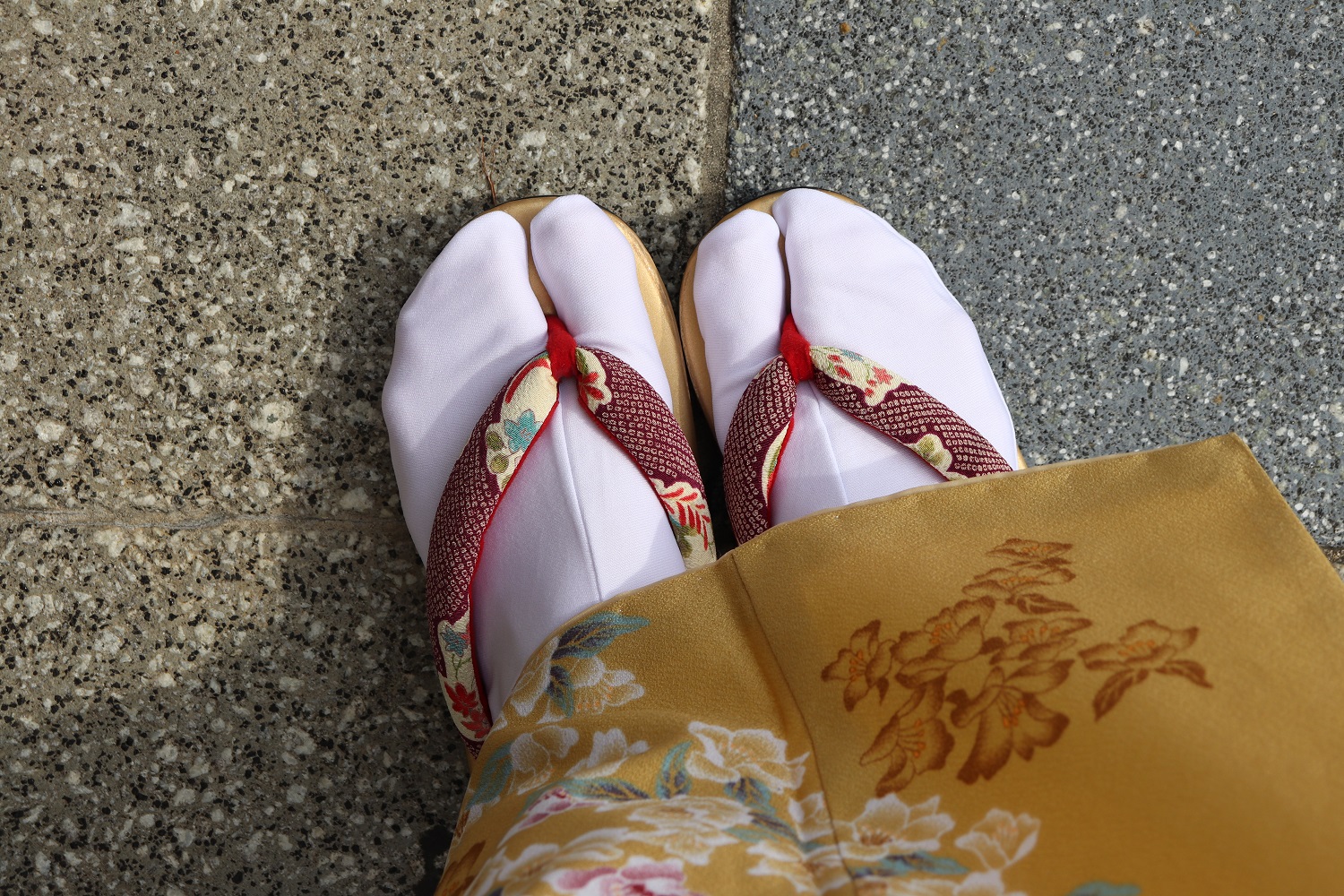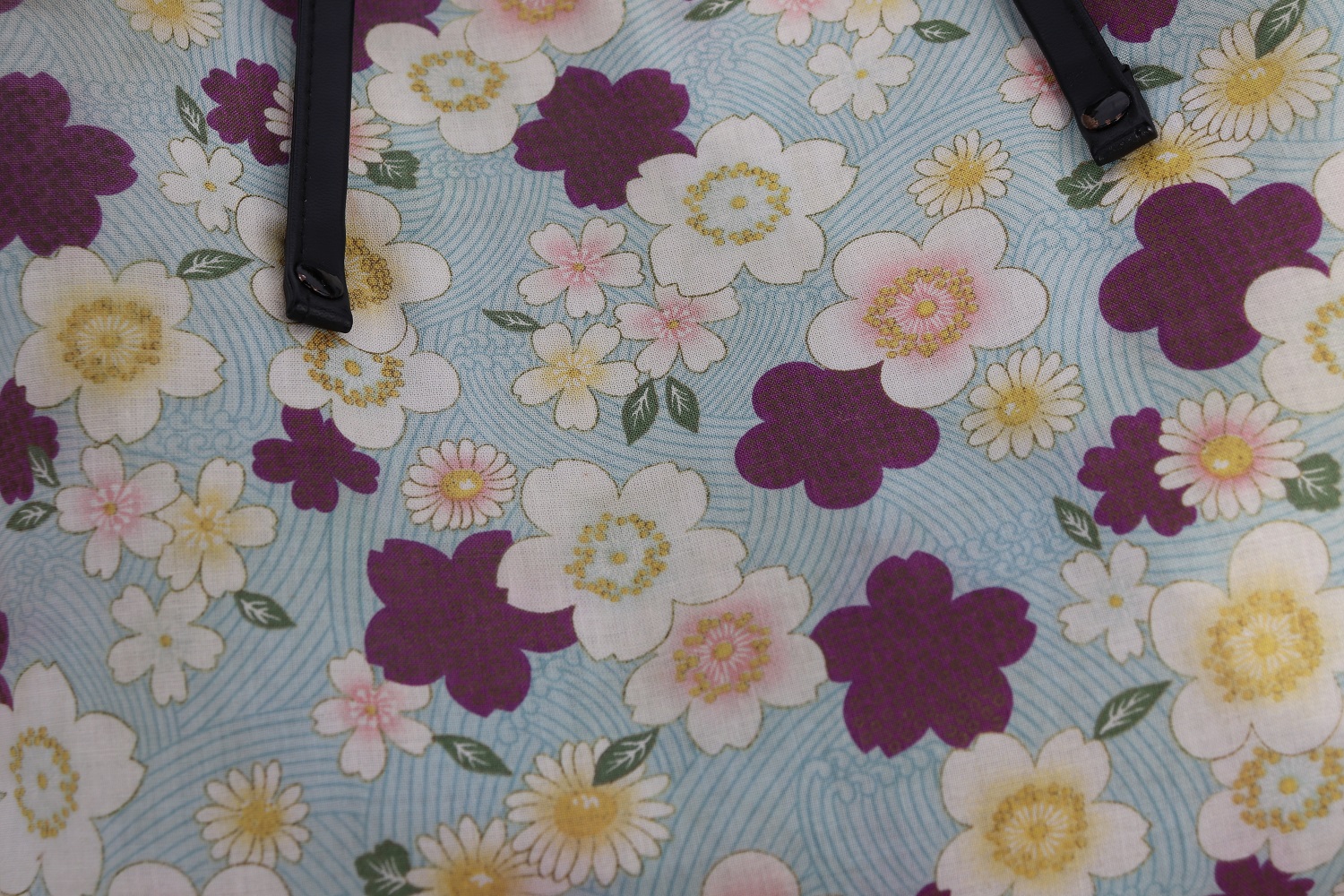 Walking in a kimono is not as difficult as it looks. The area around the waist is stiff and tight but it's not constricting or shape-changing like a corset is. I wore the kimono for several hours and didn't feel uncomfortable, however I was more surprised that nothing loosened when I was walking around. Usually cloth unties or something goes wrong, but the kimono kept its form for the duration of the day, which I was of course super happy about. I was also able to go up stairs (but with decreased mobility) and eat, though I have no idea how one would use the restroom in a kimono. Especially since there's so much fabric in the sleeves, I didn't want to find out and potentially have a mishap.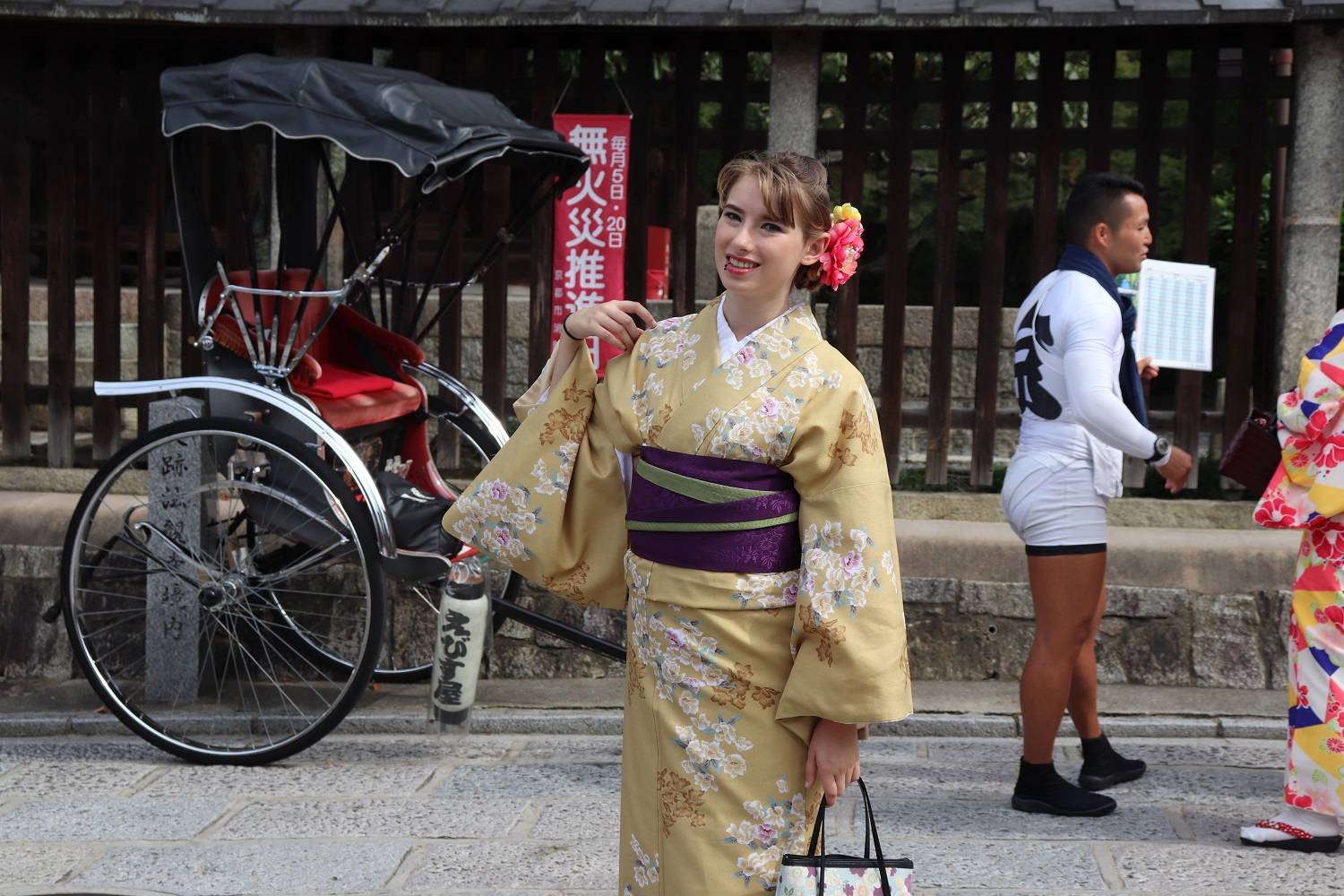 It was so fun to try on a thousand years of Japanese history and a Japanese staple. There's always an appeal to trying cultural activities firsthand rather than just seeing or hearing about them, so renting a kimono was a perfect way to do just that. Like many people getting kimonos, it was also great to have some cute pictures taken (especially since I never get my hair and makeup professionally done). Yumeyakata offers professional photography as well, but I opted to have my brother take my photo since that's what he was there for, right?
It's also fun to see what designs others picked out to express themselves in a way they may not have normally done so. I mean, it's not every day I wear green and purple floral textiles.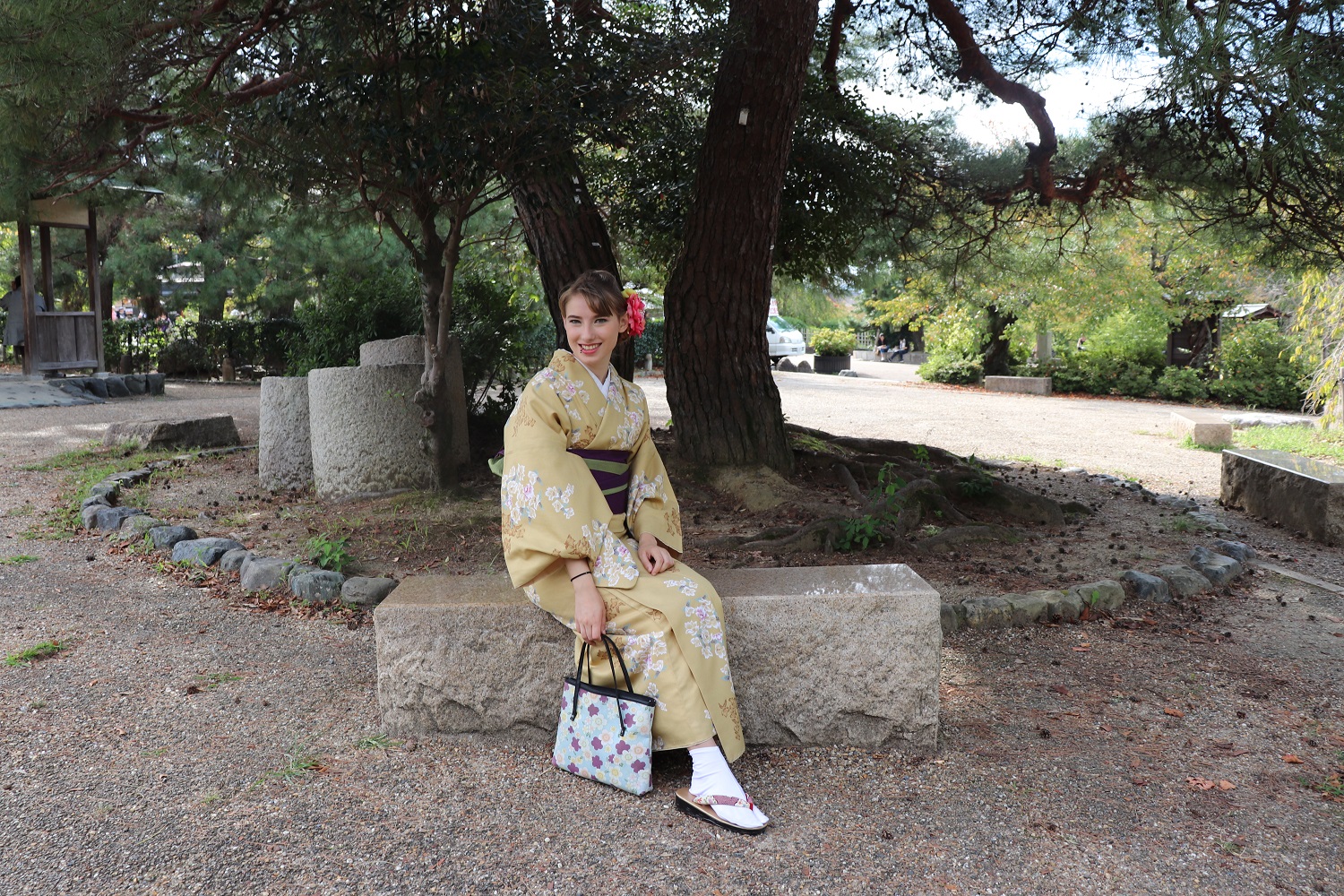 Many Japanese cities, especially Kyoto, are filled with different kimono rental companies. I chose Yumeyakata before I even left for Japan because I liked their online presence. I cannot speak on the performance and selection of other kimono rental agencies but I do know that Yumeyakata was a great experience. Everyone was really nice and I was able to book professional hair styling and makeup at the same company before heading out. If you check out their social media pages, you'll see that they also do great photography services. I am unaware of and did not see any other companies that perform all those services. So if you're ever in Kyoto, I'd recommend renting a kimono and keeping Yumeyakata in mind. You can visit their website and book a reservation here.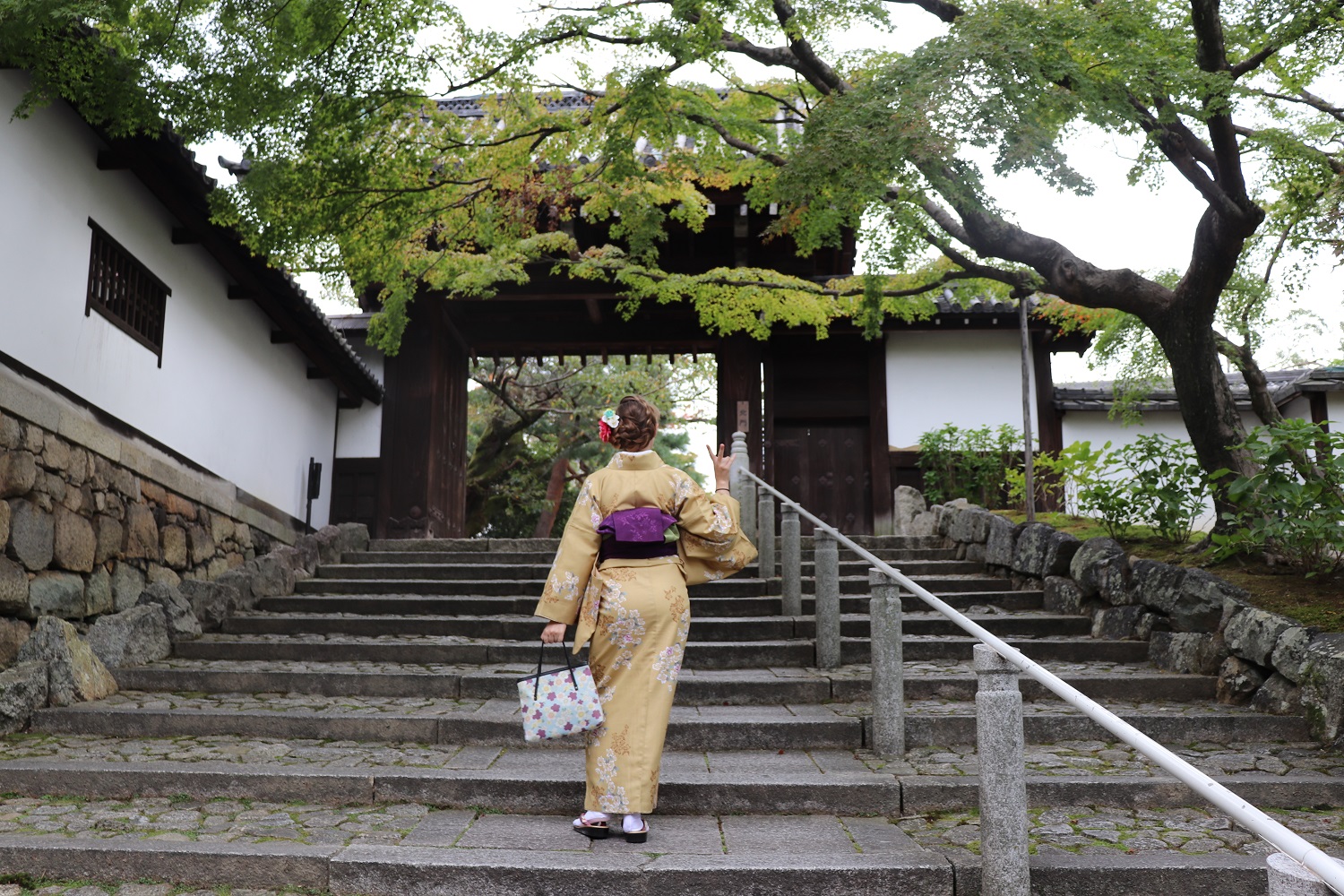 Have you ever tried wearing a kimono? What was your experience like?
Posted on Saturday, November 24, 2018 in Stories

2 Comments ★ Permalink
20 Easy Day Trips from Paris
There's so much to see in Paris and thanks to the country's fantastic public transit system, many other cities can be seen while keeping base in the capital. Here's a list of places that are easy to get to via train that will help you fulfill your French bucket list.
First: what qualifies as a day trip? A day trip here is defined as someplace you can get to from 1 train ride that is 2-1/2 hours or shorter. There are many other day trips depending on how determined you are to get there, but I decided to keep it nice, short and easy. I use GoEuro and Trainline to book tickets.
Also be sure to check out the SNCF strike dates to be sure the train system will be working.
Pro tip: If you need to pick up your tickets at the kiosk, your card must have the chip. I've experience firsthand that if the chip isn't there, your card will not work at the kiosks.
For this article, I've been to the destinations with photos but not to the ones without photos.
Versailles (~ 45m)
'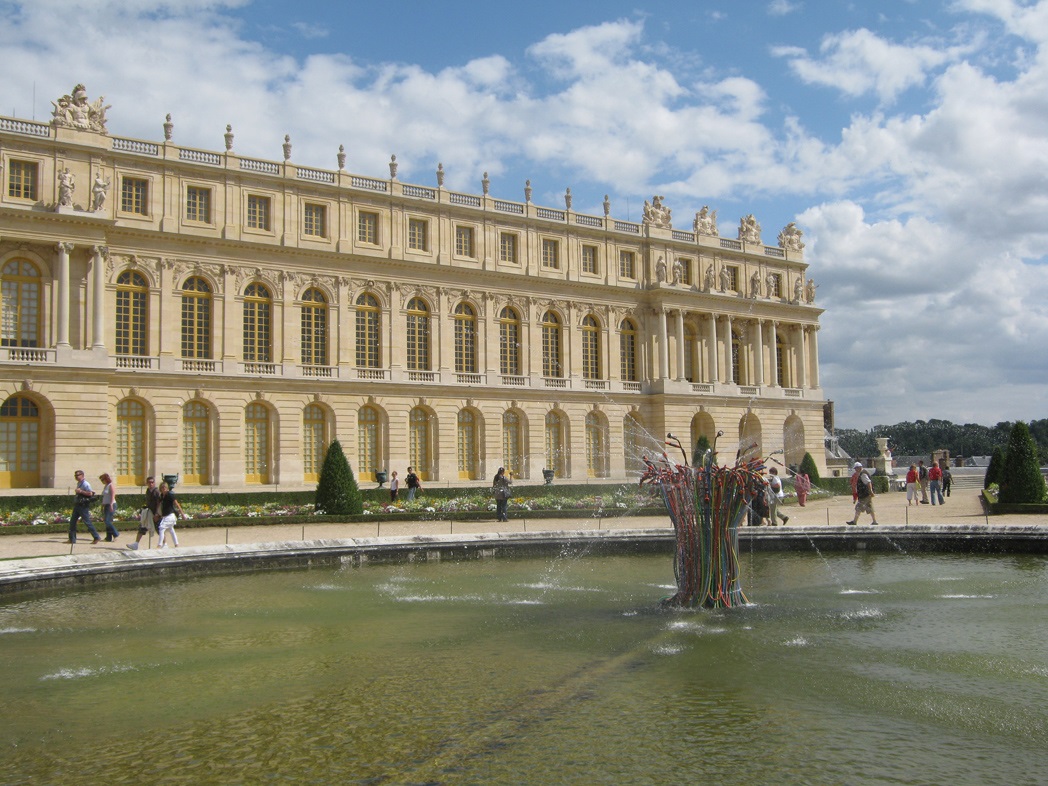 Versailles is one of the most popular day trips from Paris as its palace is famous for being the home of Louis XVI and Marie Antoinette at the time of the French revolution. It's a very beautiful and historic palace, and well worth the easy day trip. The town surrounding Versailles is also lovely, so be sure to stop by and have some lunch there as well.
Reims (~ 46m)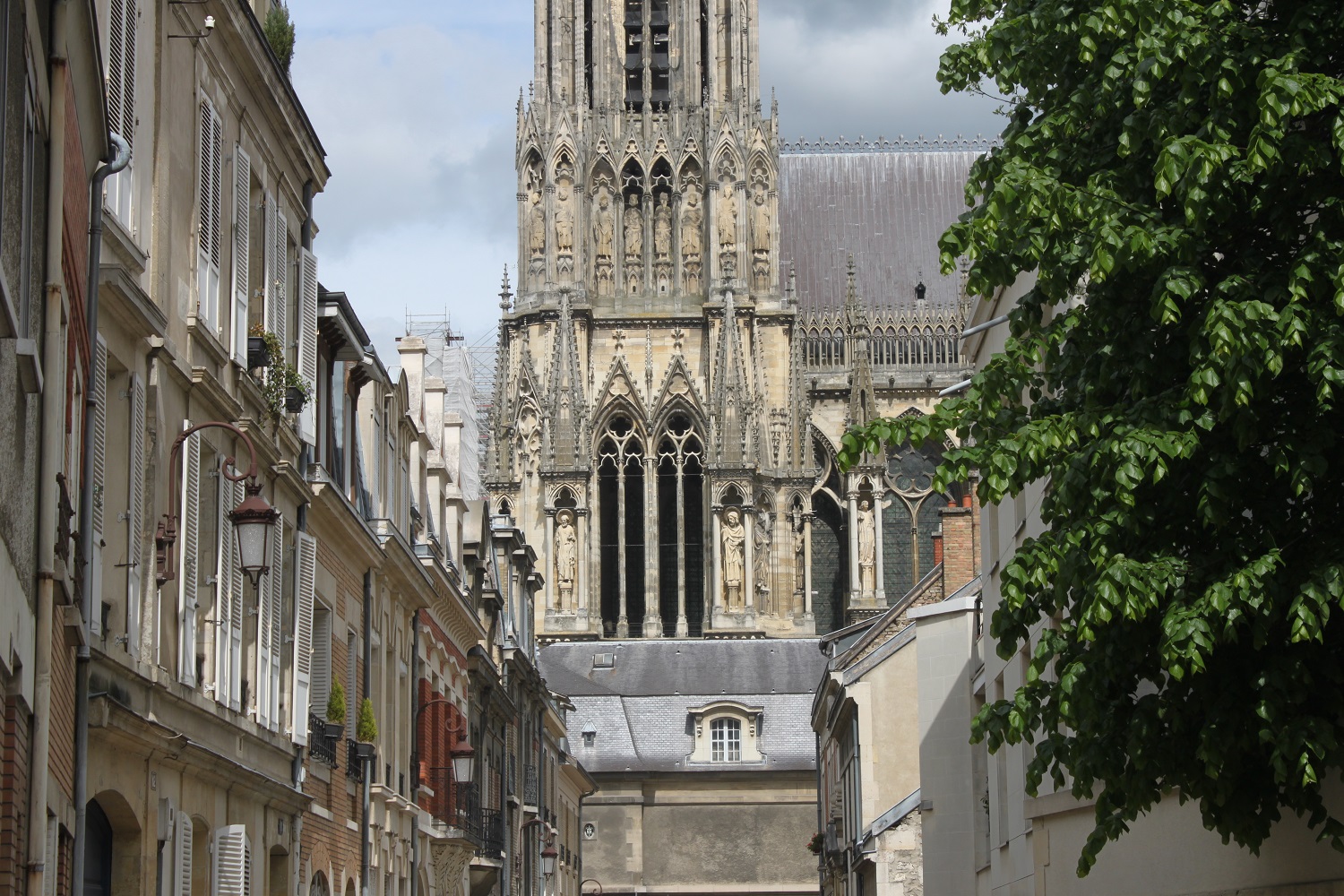 Reims is in the Champagne region of France so, as you can guess, a lot of people head out to Reims and nearby Epernay for the vineyards and wine. Though I can't speak to good wineries in the area, I do know that it's worth spending an hour or two wandering around the city and visiting the beautiful Notre-Dame Cathedral of Reims, one of my favourites.
Lille (~ 1hr 3m)
Lille is near Belgium and is a popular day trip for tourists. It boasts of magnificent and colourful architecture, and has a star-shaped citadel, a medieval hospice museum, and a fine arts museum which I've heard good things about. I personally have had no interest in Lille but many people say it's one of the best places to go in France, so I'll have to check it out one day.
Rouen (~ 1hr 15m)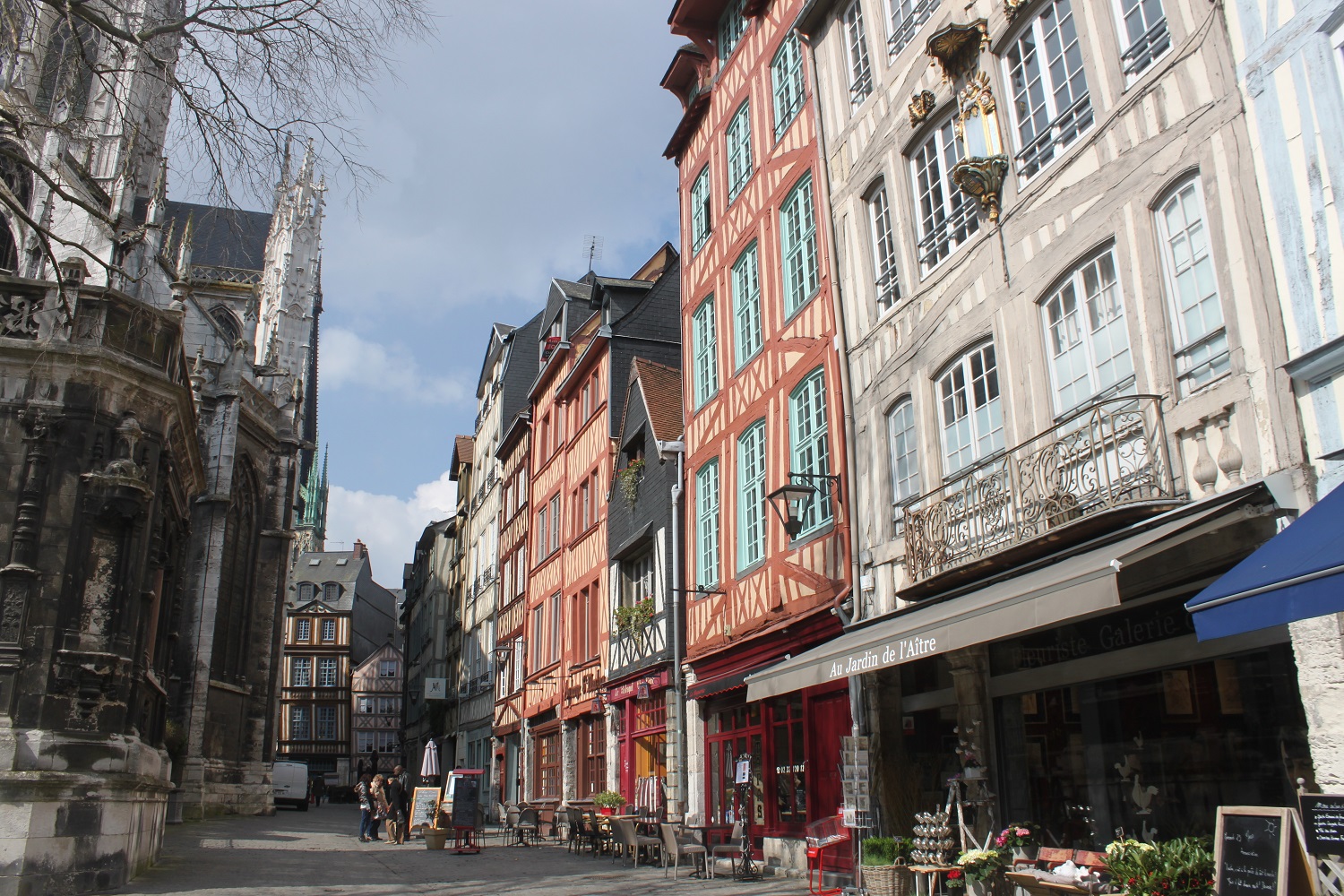 Rouen is another city in Normandy and is one of the more popular destinations for tourists as it is where Joan of Arc (Jeanne d'Arc) was burned at the stake. It has a charming downtown area and there's a lot to see, including the Joan of Arc Museum and the Rouen Donjon (where Joan of Arc was held, and is now a small museum). Also be sure to check out their great fine arts museum and the ornate Notre-Dame Cathedral of Rouen.
Brussels, Belgium (~ 1hr 24m)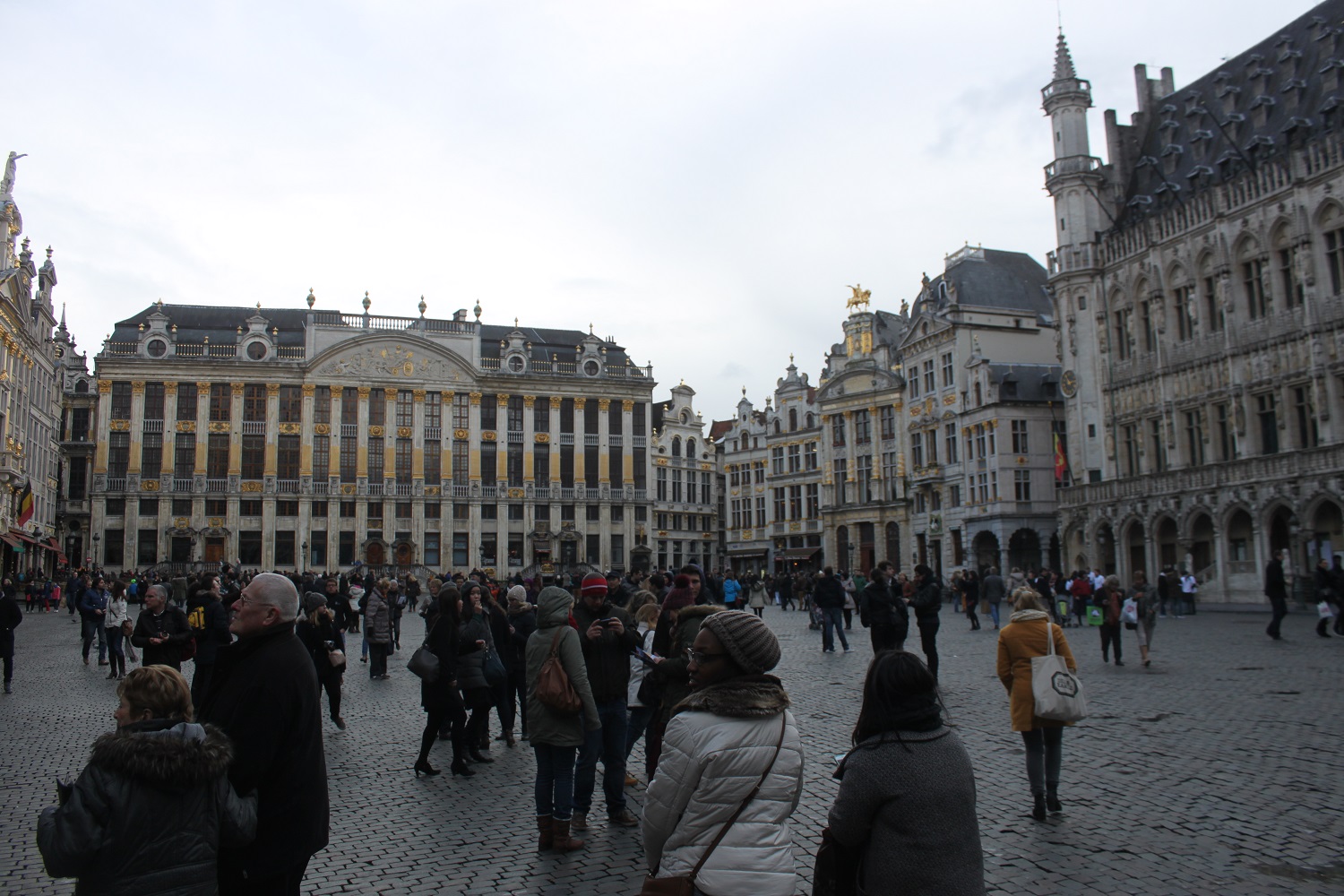 Aside from my incident, Brussels is a very beautiful city and it's a great way to see another European capital city. You absolutely need to see the Grand-Place (which has floral displays in warmer months) and go to the Brussels City Museum and the Brussels Museum of Chocolate (Belgium has the best chocolate, IMHO). Other areas of interest are the Manneken Pis, Brussels Park, Musical Instrument Museum, and the St. Michael and St. Gudula Cathedral. However, I personally think that nearby Ghent and Bruges are more worth the trip.
Troyes (~ 1hr 26m)
Troyes is said to be one of the best-preserved medieval towns in France with many of its timber-frame buildings still standing. Troyes is also next on my French bucket list.
Angers (~ 1hr 30m)
See a Loire Valley Castle that's actually in a large town! Angers Castle is a beautifully-preserved castle of several different types of architecture and also houses the famous Apocalypse Tapestries of 1375. While many castles are on several acres of undeveloped land, Angers is a town that also has a historic cathedral and a fine arts museum. Angers is also next on my French list.
Dijon (~ 1hr 35m)
Dijon is the capital of Burgundy and is next on my French bucket list. Its architecture and art are unique and very important to French history. While in Dijon, one needs to visit the Ducal Palace, but the Musée des Beaux-Arts and Burgundian Life Museum also look like fascinating places to visit to see Burgundian history.
Loire Valley: Chateaudun (~ 1hr 36m)
Take a train ride out to Chateaudun and you can see one of the Loire Valley Castles, Chateaudun Castle (an interesting name, if you ask me). I haven't been but it looks like an amazing and eclectic mix of architecture, spanning centuries long. This would probably be great for visitors who've already seen a lot of France and want to go more off-grid.
Loire Valley: Chateau de Blois (~ 1hr 40m)
You might've heard of Chateau de Blois because it's one of the more famous Loire Valley castles. It was used by several French kings including Francois I, Henry III and Henry IV, and it looks to be an absolutely magnificent castle.
Rennes (~ 1hr 40m)
The capital of Brittany, Rennes is a pretty laid-back city. It does have a fine arts museum and it's just a great place to walk around and experience the mix of quaint, old houses and the substantial government buildings. (I have been here, briefly)
Strasbourg (~ 1hr 46m)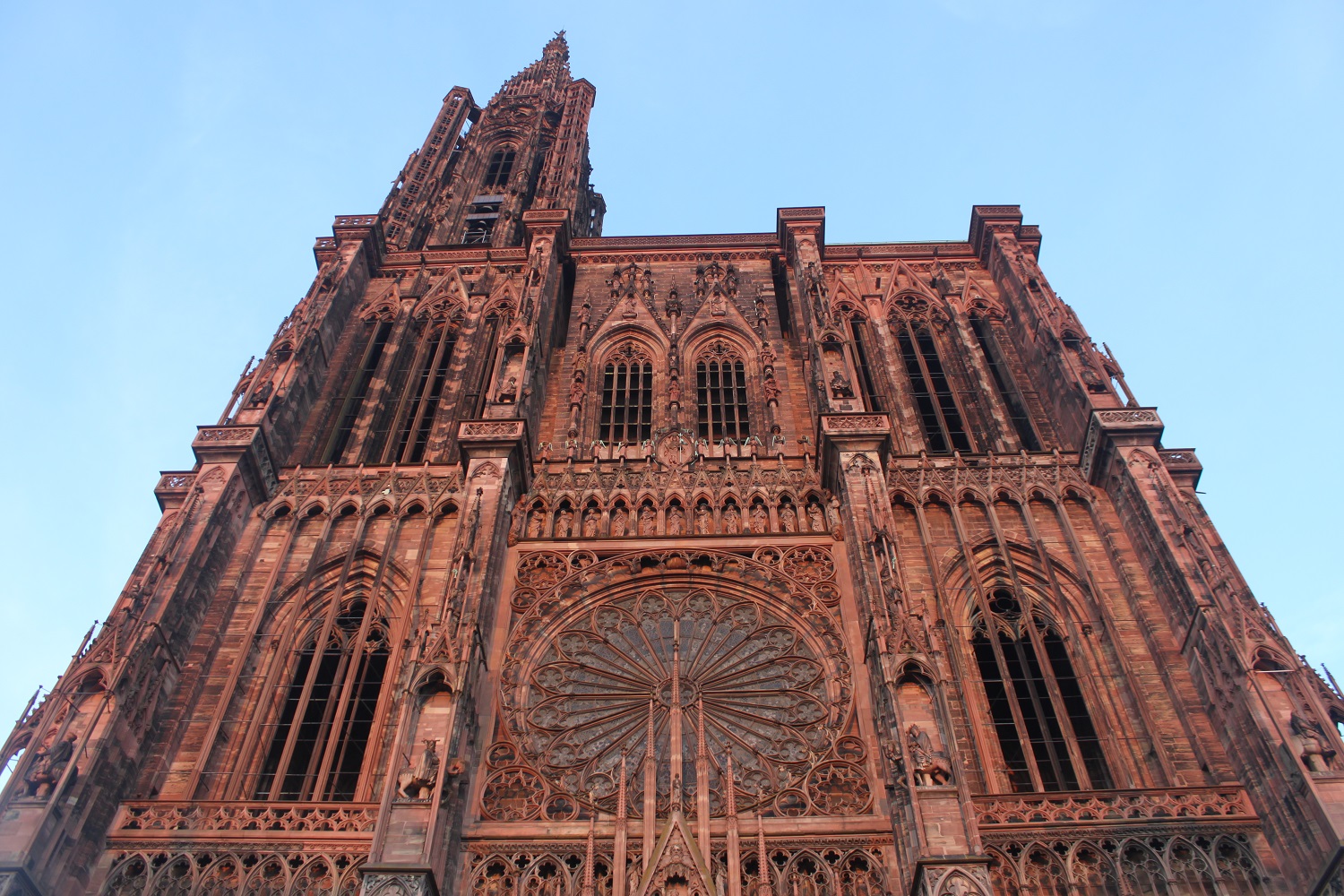 Strasbourg is the capital of the Alsace region. It's famous for its Petite France area and architecture that resembles that of old Germany. Its Cathedral is absolutely gorgeous and a must-see. Nearby is the Rohan Palace which houses a few different museums, though a more area-specific museum is the Alsacien Museum which honestly is the weirdest and creepiest museum I've been to (read: old dolls everywhere). Though Strasbourg is never a bad day trip, I think Alsace is filled with smaller but more beautiful cities and Strasbourg is not one of my favourites.
Loire Valley: Chateau de Chaumont via Onzain (~ 1hr 55m)
The Renaissance Castle of Chaumont-sur-Loire is within walking distance of the Onzain train station, which is near Blois. It seems to also include a park and art centre, but the castle itself looks beautiful both inside and out (with the inside pictures showing a fully furnished castle). If I visit a Loire Valley castle next time I go, Chaumont will definitely be on my list.
Caen (~ 2hr)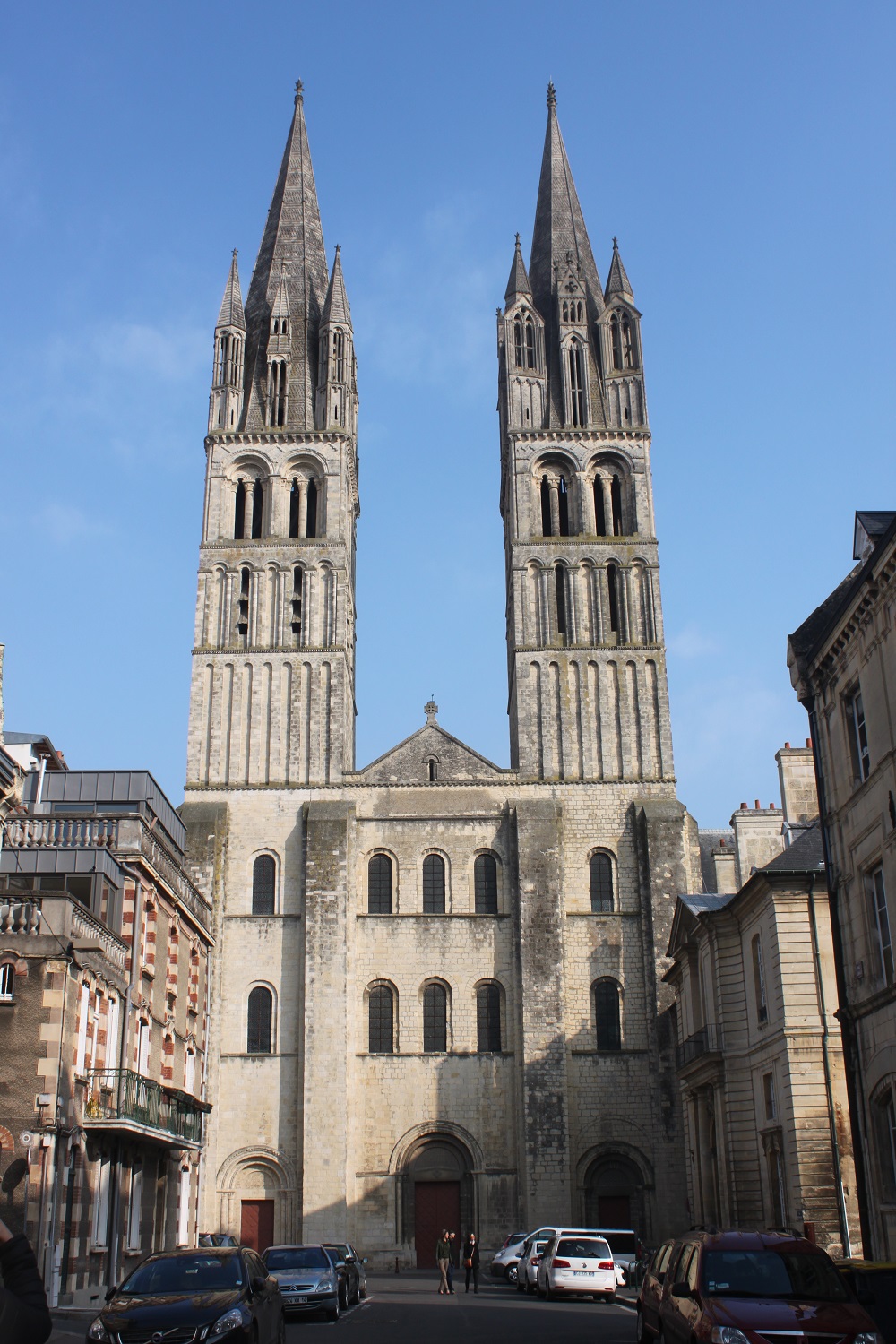 Caen is a super cute town in the beautiful province of Normandy. It's like stepping back in time to the days of William the Conqueror one thousand years ago. Make sure to visit the famous Caen Castle and its small fine art museum, and at least take a look at the beautiful architecture of St. Peter's Church, the Abbey of Women and the Abbey of Men. History lovers will love Caen, for sure.
Deauville (~ 2hr)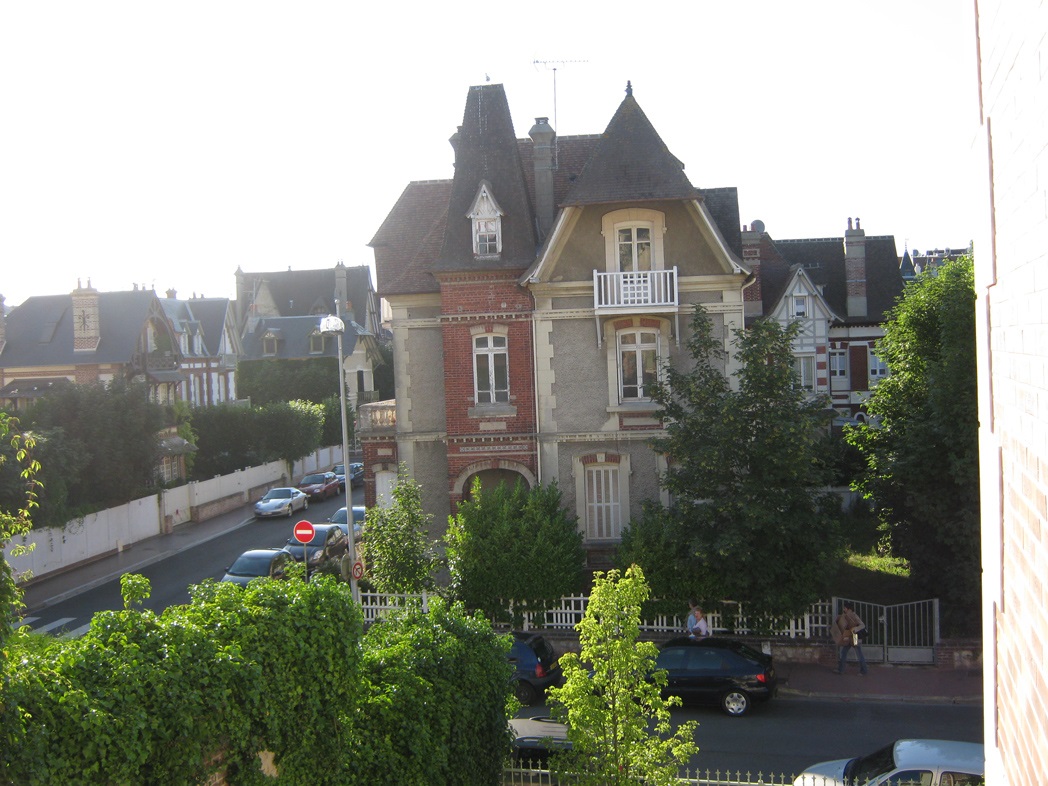 Can you tell I took this picture when I was 14?
Deauville is a bit smaller and less interesting, per se, but it still makes a nice day trip. The beach there is large and absolutely gorgeous, and the charming houses and buildings will be enough to make you fall in love with Normandy all over again.
Lyon (~ 2h)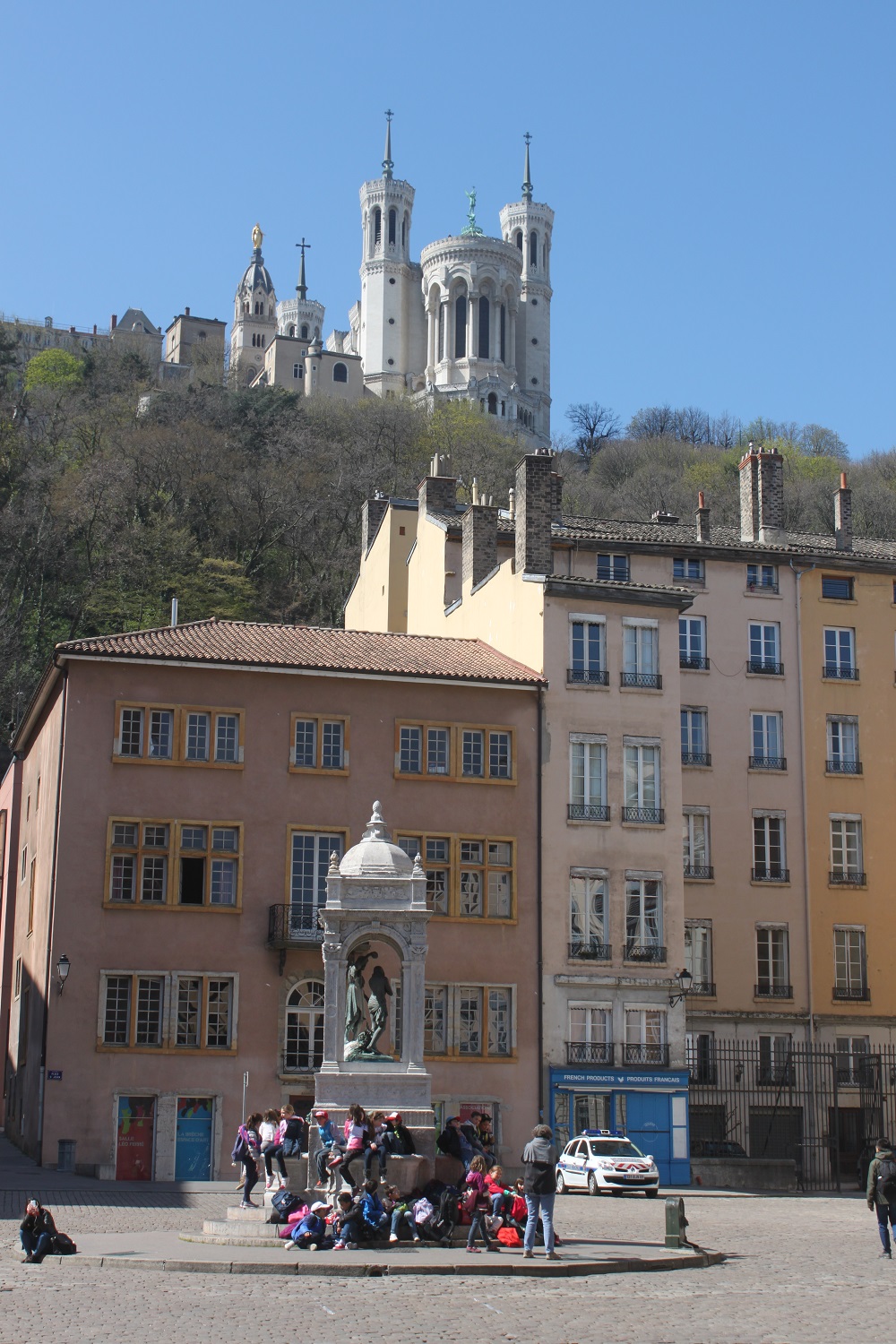 Lyon is in the Rhone-Alps region of France and it's the gastronomical capital of the country. Even though it's not so vegetarian-friendly, there's plenty to see and do within the city, which is an eclectic mix of the ancient, old and modern. Be sure to go to the Roman Ampitheatre, which is now a place where local college students go to hang out. It's a steep climb but worth it, and you can also visit the Roman Antiquities Museum. Also check out one of Lyon's several art museums, including the Musée des Beaux-Arts, Museum of Printing and Graphic Communication, Contemporary Art Museum, and one of my favourites in France, the Museum of Textiles and Decorative Arts.
Bordeaux (~ 2hr 8m)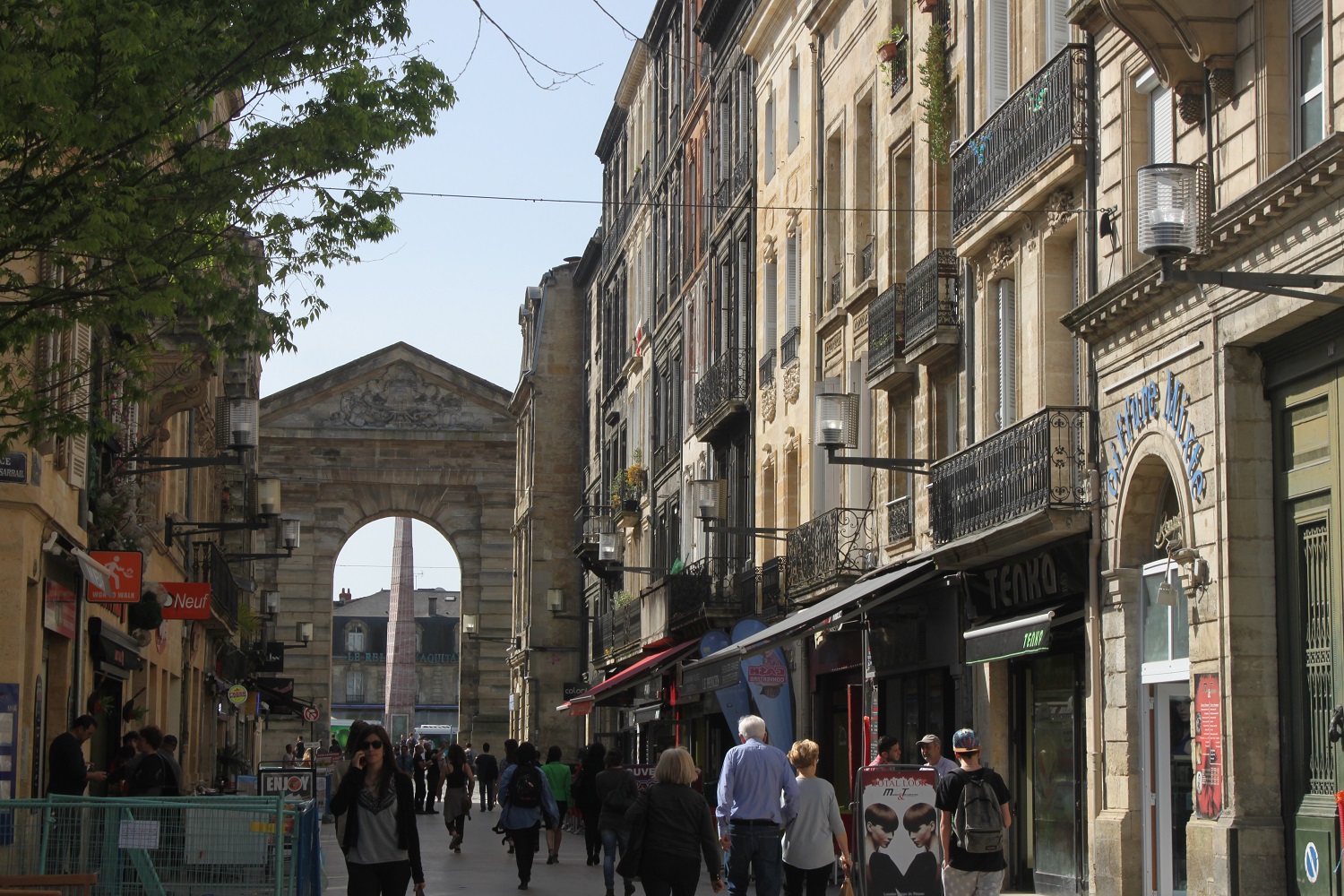 Bordeaux is in the Aquitaine region of France which is much closer to Spain, but it still makes an easy day trip from Paris. It's most famous for its wine and many visitors go for wine tastings and winery tours. It's such a beautiful and interesting city for its architecture, which ranges from Roman times to Gothic to Renaissance. However, it still feels more like a large town than a city, and it's incredibly fun to walk around and see what you can find.
Loire Valley: Chateau d'Amboise & Chateau du Clos Lucé (~ 2hr 10m)
Amboise Castle is another famous Loire Valley castle because it is the resting place of Leonardo da Vinci. However, the castle also boasts a remarkable hillside location and a lengthy history of royalty. If you have time, you can visit the nearby Clos Lucé Castle, where da Vinci died. They both look very worth visiting.
Nantes (~ 2hr 10m)
Nantes is a city in Brittany that is not as popular with tourists, but it does have the Ducal Palace of Brittany which looks like an absolute dream to visit.
London, England, UK (~ 2hr 25m)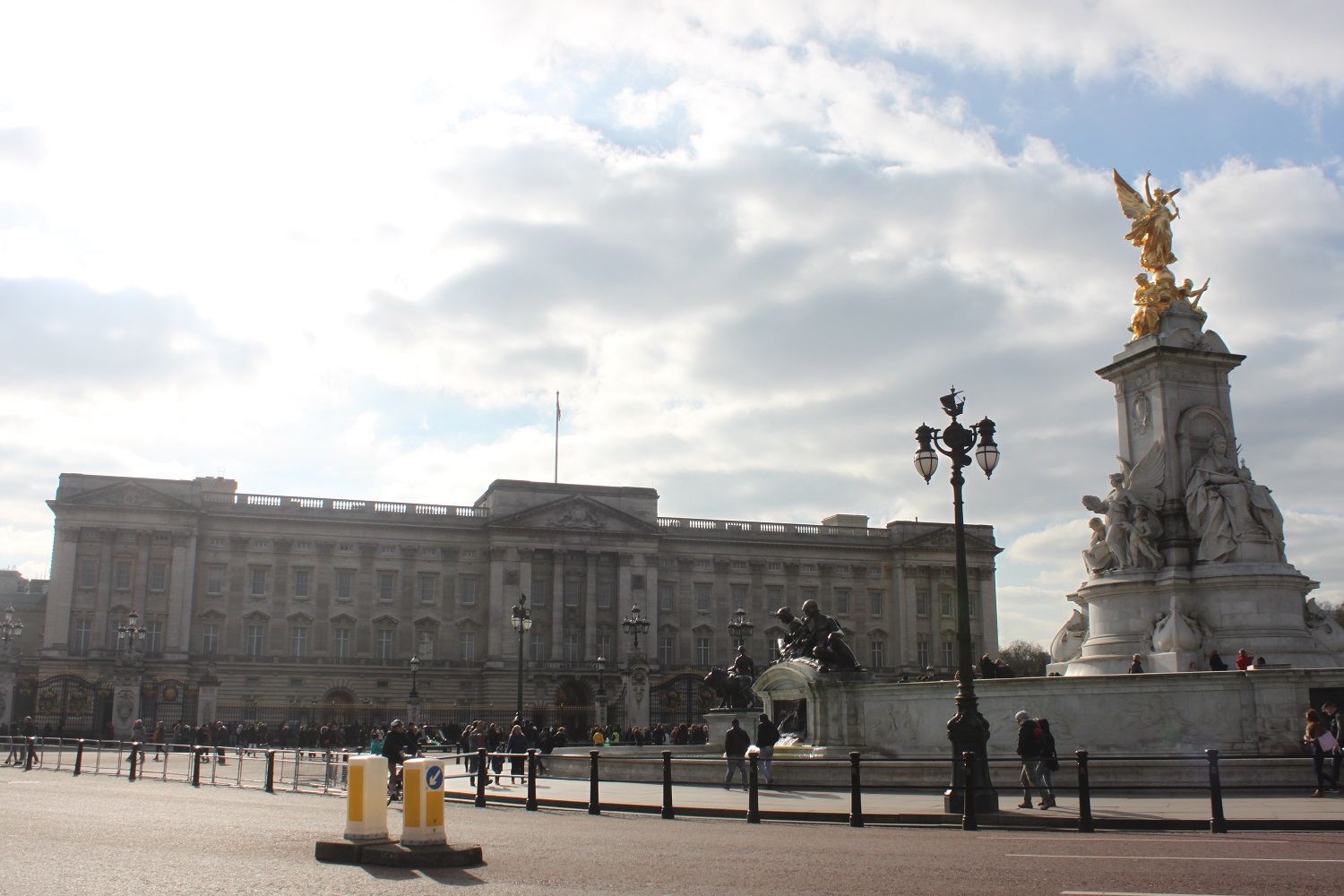 What do I even say about London? This city is so huge that I had to expand my 51+ lists to 55+, just for London. If you only have one day, I'd recommend the Museum of London and the British Museum – two of my absolute favourites. Also get a £5 day-long bus pass to get around the city on a double-decker bus, and make sure to stop by Winchester for that true London vacation feel.
I can't wait to update this list with more personal experiences! What are your favourite day trips from Paris?
Posted on Sunday, November 18, 2018 in Destinations
Tags: europe, france
No Comments ★ Permalink