Highlight: Osaka
Osaka is one of Japan's largest cities and is a less popular tourist destination (though it does see its fair share). However, it is very near Kyoto and also has an international airport, so it's a good place to fly to for visiting central/southern Japan. It's actually the gastronomical capital of Japan so since my brother's a foodie, we decided to spend a day in Osaka and subsequently went almost every night for dinner.
Unfortunately, this Highlight post is a bit different from the others. My big mistake with Osaka was thinking I could see what I wanted in one day. Osaka is huge! So we didn't get to see Osaka at its fullest. I feel like we didn't really scratch the surface. I recommend treating Osaka like Tokyo: since it's so huge, you'll need a few days to see everything. Osaka also has a great metro system that's about 800 yen on weekdays (unlimited rides). I highly recommend it.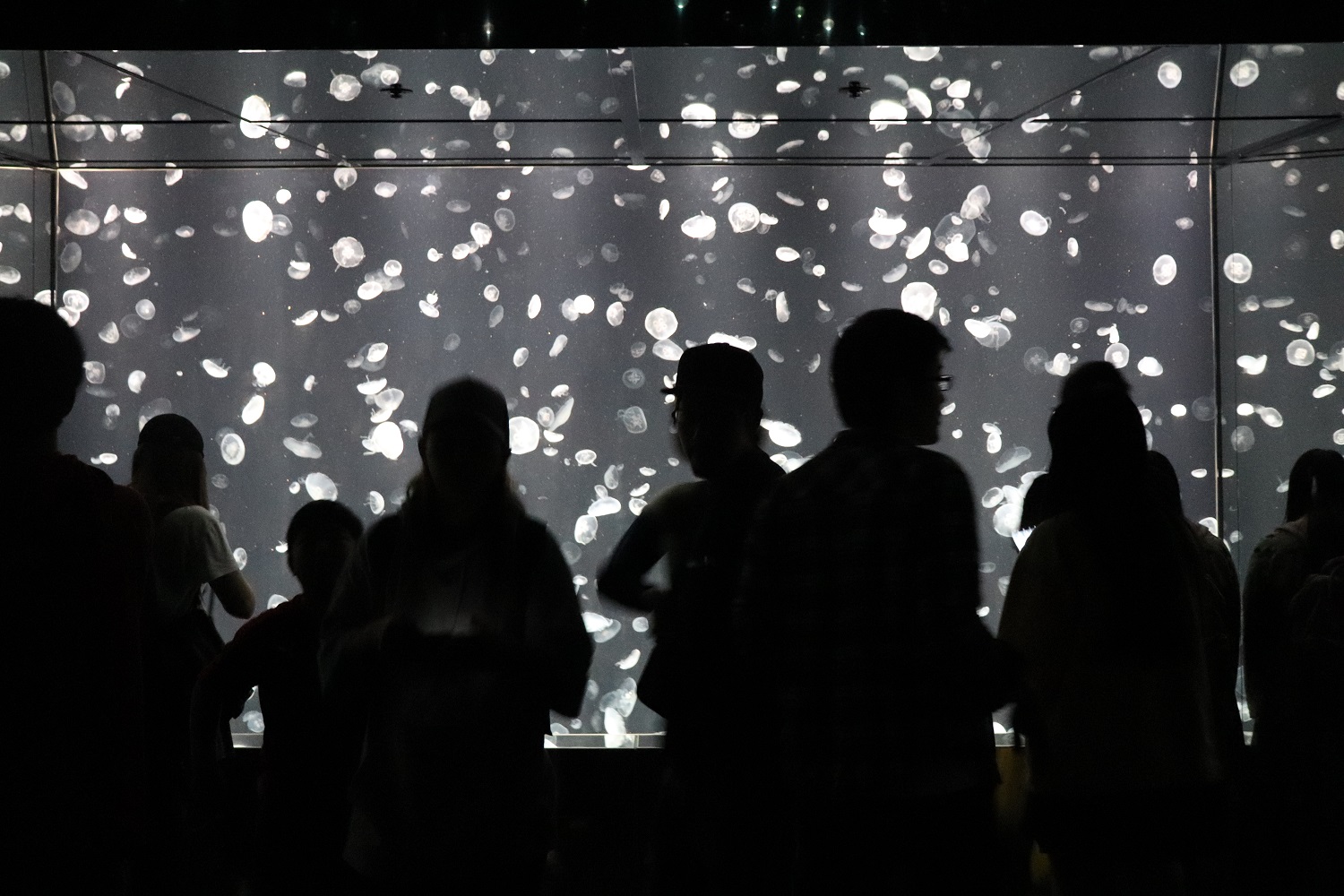 One of the most popular things to do in Osaka is the Osaka Aquarium "Kaiyukan". If you enjoy aquariums, this is definitely one of the best. They're a bit out of the way but you get to see a whale shark (and a large variety of other sea life), pet some animals, and more at the aquarium. They have a nighttime event but we went during the day and night and honestly, the nighttime was very dark and we couldn't see much. Definitely go during the day.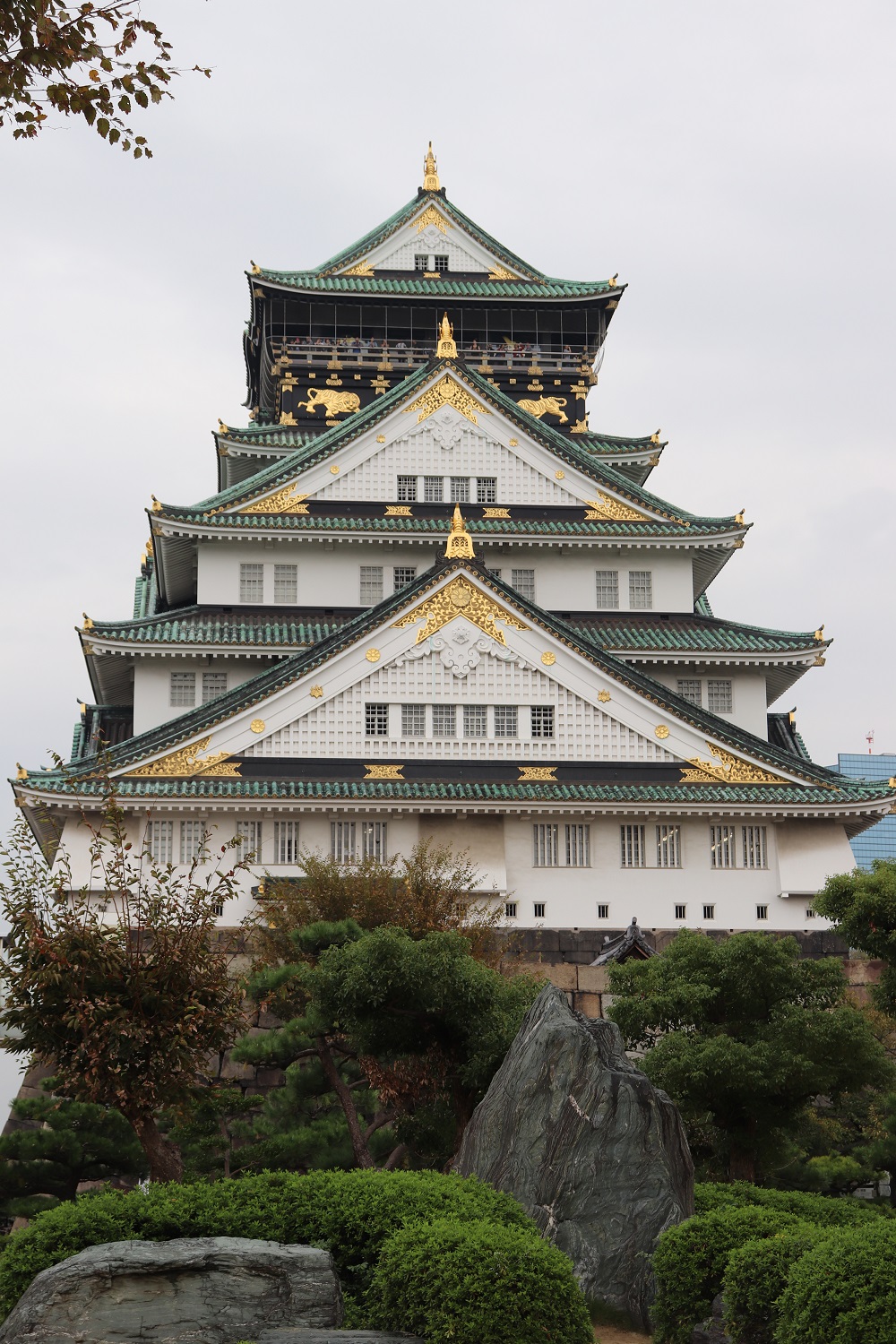 Osaka Castle is another popular tourist attraction. It's very beautiful on the outside and the top has panoramic views of the city. The inside has an exhibition on the warfare that makes up the castle's history. Though it doesn't have much in the way of interior design, it's a great way to learn about one of Japan's most important landmarks. You can alternatively go to the Umeda Sky Building for views.
Sumiyoshi Taisha is in Osaka and it's the head of the Sumiyoshi Shinto shrines, though it is a bit out of the way. However with those photos, I think it may have been worth the trip. As mentioned before, you can take the metro out for a flat fare per day. Just make sure to make time for it.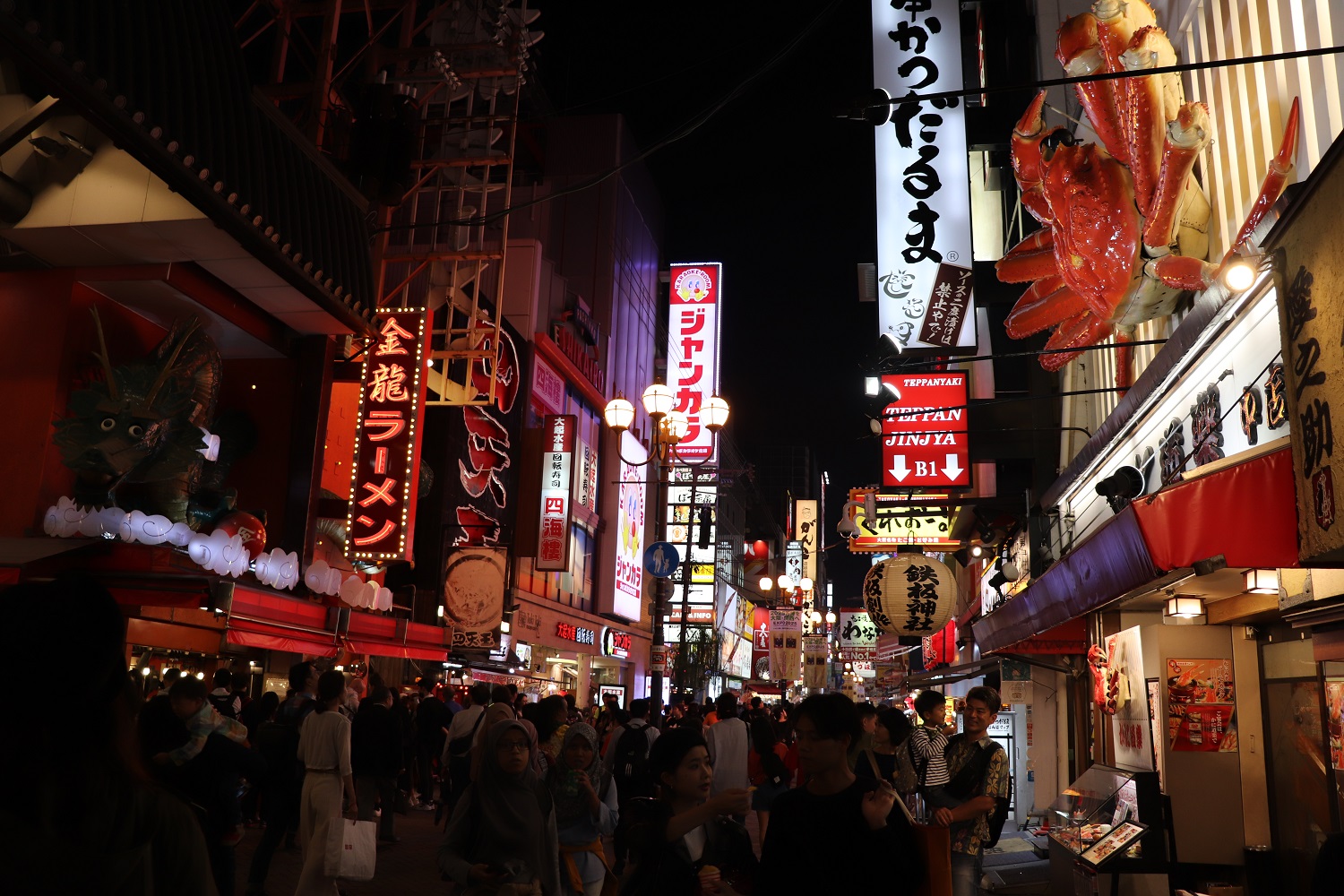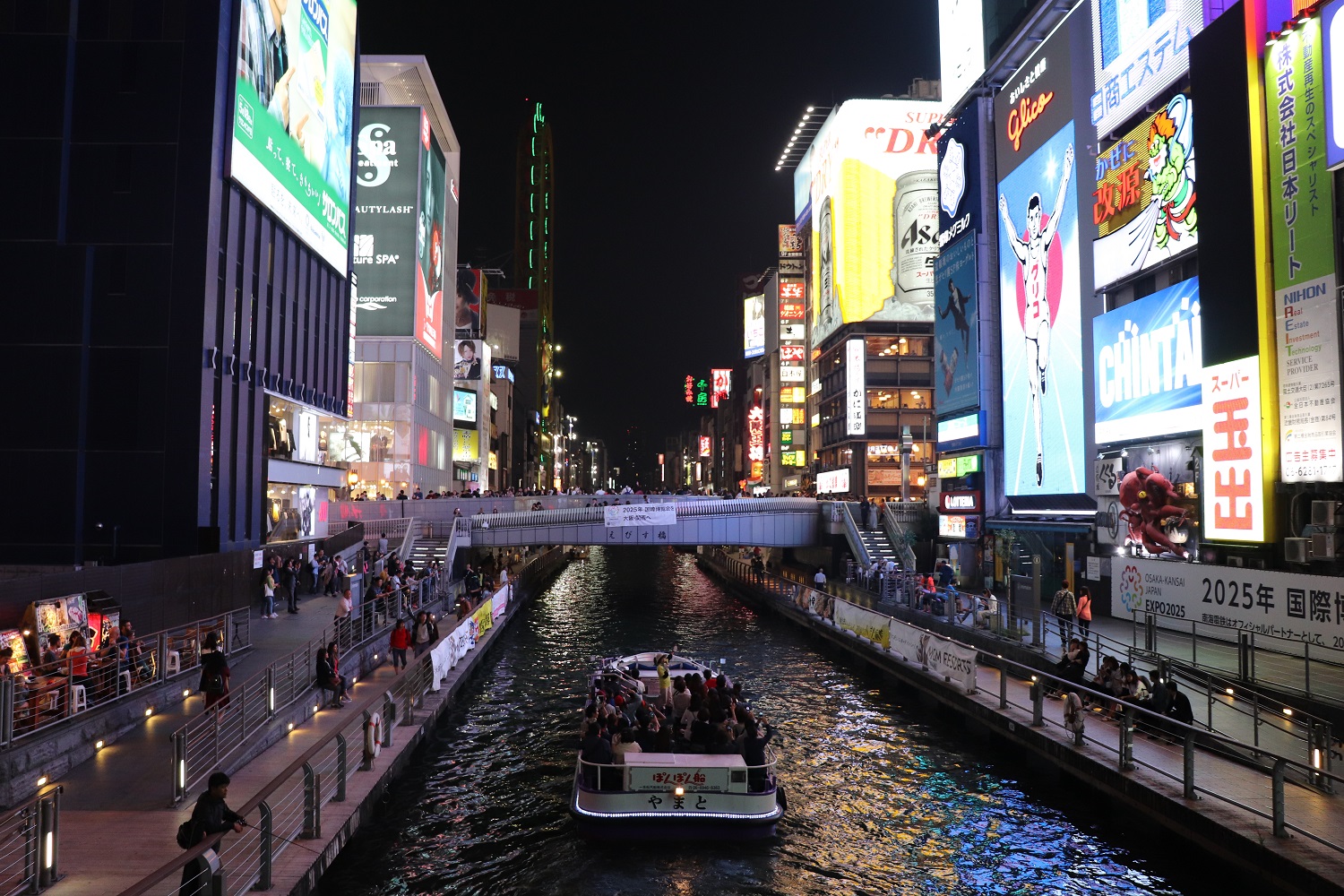 Dotonbori is one of the more famous places to visit in Osaka, and it is quite cute. There's not much to eat for vegetarians but the way the restaurants are set up is adorable. If you do eat meat (like my brother), there's a tonne of different things to try. He absolutely loved this place and we kept going back again and again so he could get dinner. Denden Town is a lesser-known area, but it's a street that has a lot of tech- and anime-related shops. Again, it was more my brother's thing, but it's also quintessential to Japan. Also you can find so many "gotchas" here! When you move down further, you can get to Shinsekai, which used to be an amusement park. It's styled after New York and Paris.
It looks so close on a map. It's not! After metroing and walking 30,000+ steps, we barely put a dent in this city.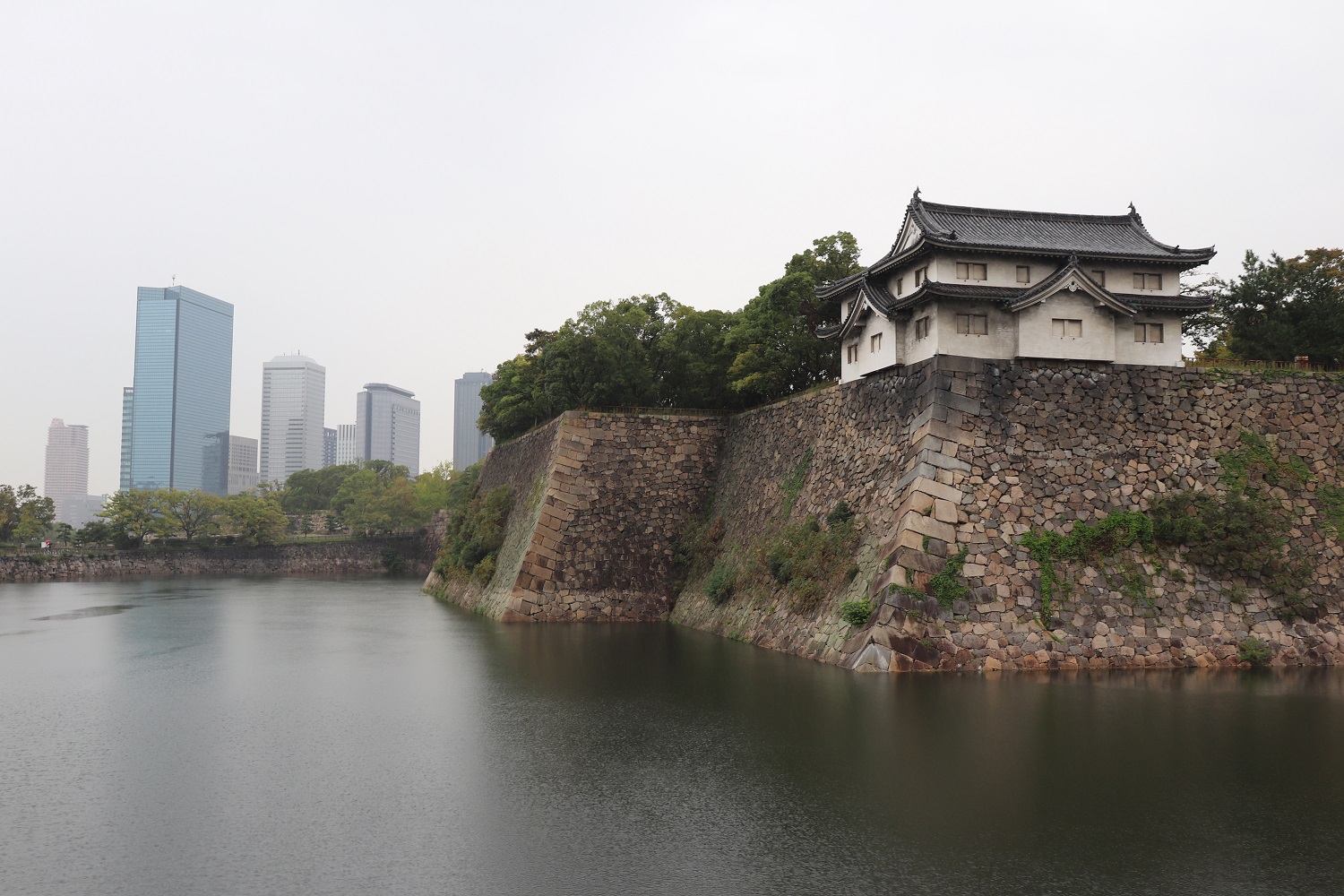 Osaka also boasts a tonne of museums. They have the Osaka Museum of Housing and Living, Osaka Museum of History, National Museum of Art, Osaka Science Museum, and the Osaka City Museum of Fine Arts. Lots to see, right? I opted to go to the Kamigata Ukiyo-e Museum as Ukiyo-e originated and was quite popular in Osaka. However I found it to be quite small and the print-making class underwhelming. I'd recommend seeing a bigger museum instead.
You can also visit Universal Studios in Osaka but we opted not to since we were limited on time.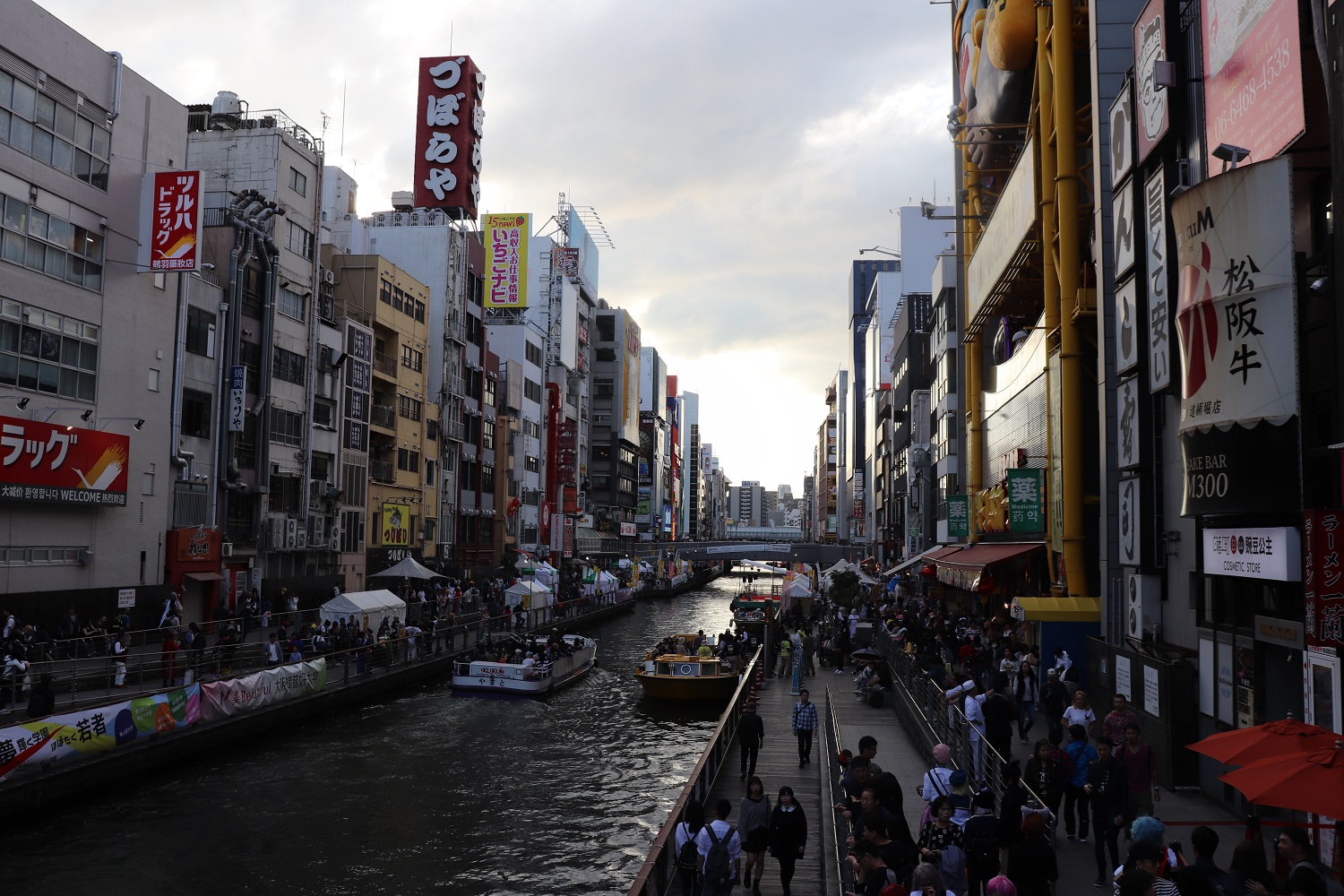 What did I actually think of Osaka? Honestly, it wasn't my cup of tea. It's a shame I didn't get to see more in Osaka, but the city itself was a bit too bland for my tastes. Lots of traffic, not enough charm. The city comes alive at night but it's nothing you don't see in Tokyo, NYC, and other large cities. I would definitely go back to see more but only if I were in the area and had the time. That being said, my brother was the complete opposite. He absolutely loved the array of food you can get there and the culture surrounding it. Osaka is also like a large Shinjuku (the tech area of Tokyo) but it's not as tourist-y and has fewer scams. Osaka's definitely worth a visit, but for how long? That's up to you.
Have you ever been to Osaka? What did you think?
Posted on Wednesday, May 8, 2019 in Destinations
Tags: asia, japan, osaka
No Comments ★ Permalink
Easy Day Trips from Washington, DC
There are lots of places to visit in and around the immediate DC area, but many more areas to be explored in the areas surrounding the nation's capital. If you're live in DC or are looking to take some day trips, here are some great ideas for nearby places to explore.
How to get there? To be honest, many routes are best done by driving your own vehicle or renting a car. Trains aren't super fast, cheap, or popular in America, so I'd recommend looking into Greyhound or Megabus. If you can get a faster Amtrak for a good price, that's great!
Also take note that traffic in the DC are is very congested usually so you'll need to look into traffic patterns and determine when you can get to your destination.
* Note that I've been to all of these places but don't have (quality) photos for all of them. This post will be revised later as I gather better photos.
Big City Getaways
Baltimore, MD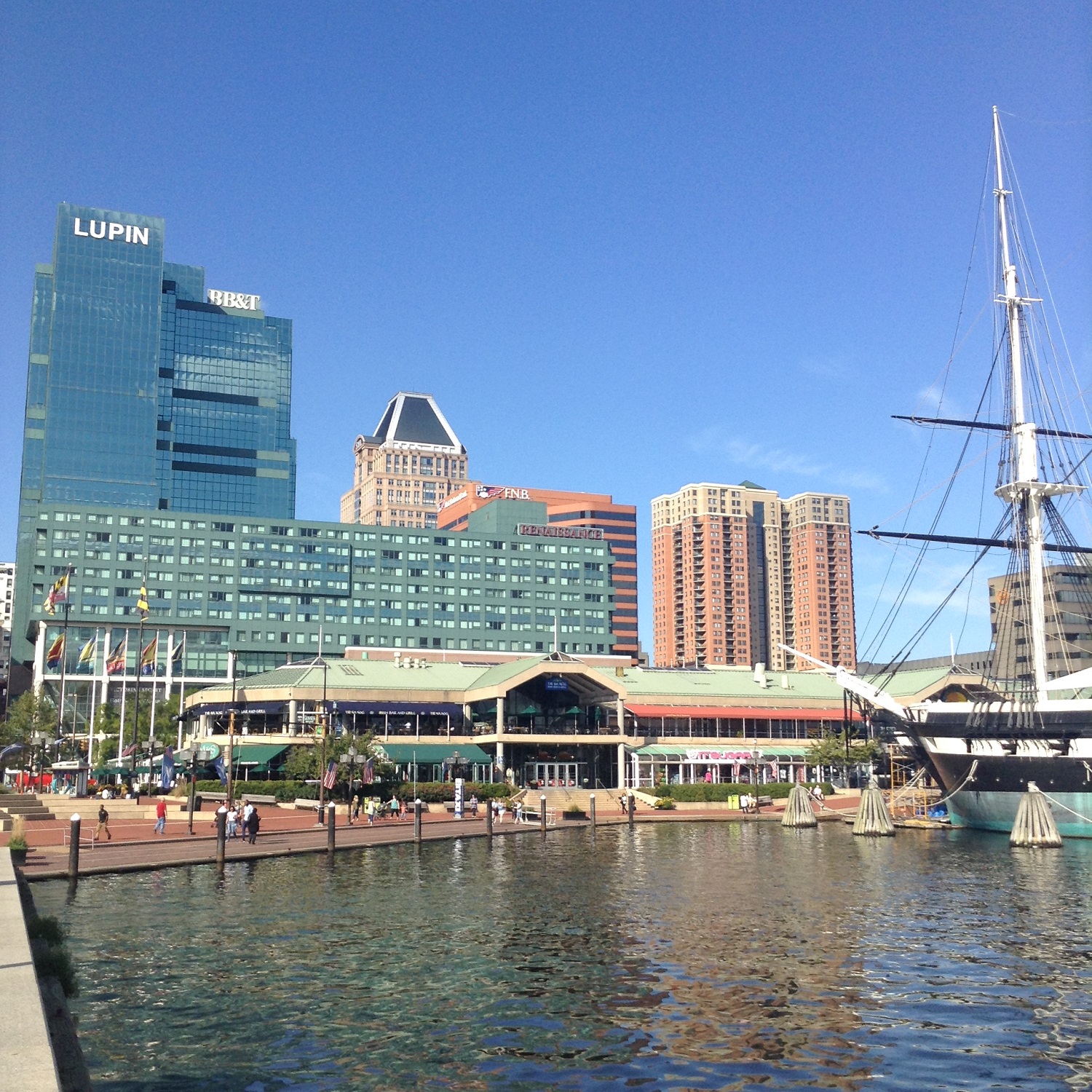 Time: About 1 hour
Things to Do: If you're into art, Baltimore is a dream! One of my favourite museums, the Walters, is housed in Baltimore. The American Visionary Art Museum is a more contemporary but very interesting place, and a lot of peoples' favourites. If you only have a day and aren't interested in art, other popular museums are the B&O Railroad Museum, Edgar Allan Poe House & Museum and gravesite, and the famous National Aquarium. It's a really nice and large aquarium but is it worth $40? Up to you.
Don't forget to grab some delicious food in Fells Points or Canton before leaving.
Richmond, VA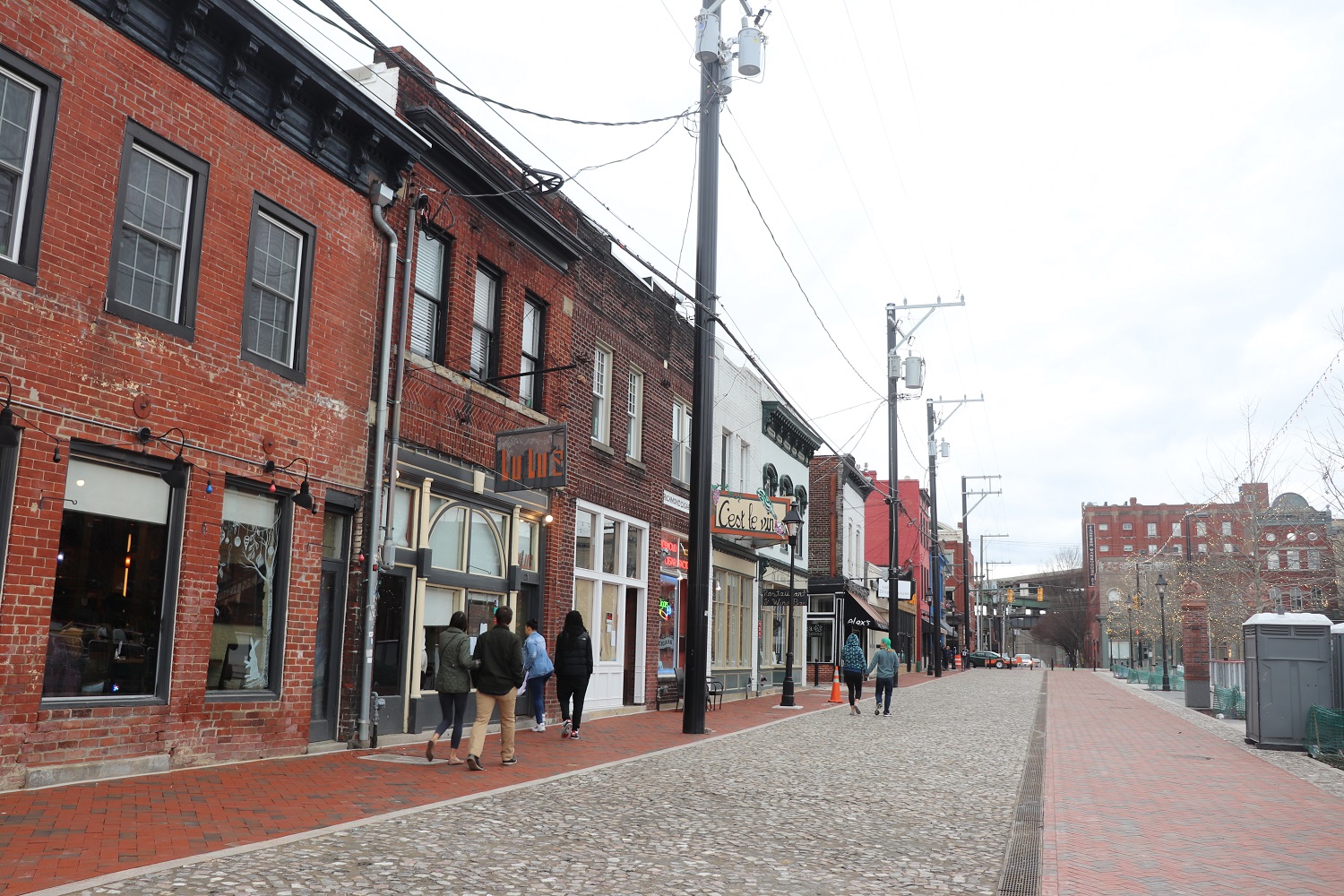 Time: About 2-3 hours
Things to Do: Another of my favourite art museums is here, the Virginia Museum of Fine Arts. Richmond was the capital of the Confederate States so the White House of the Confederacy and American Civil War Museum explain a big part of the city's history. You can also get to know Edgar Allan Poe more with the Poe Museum.
Click here for my post on Richmond.
Philadelphia, PA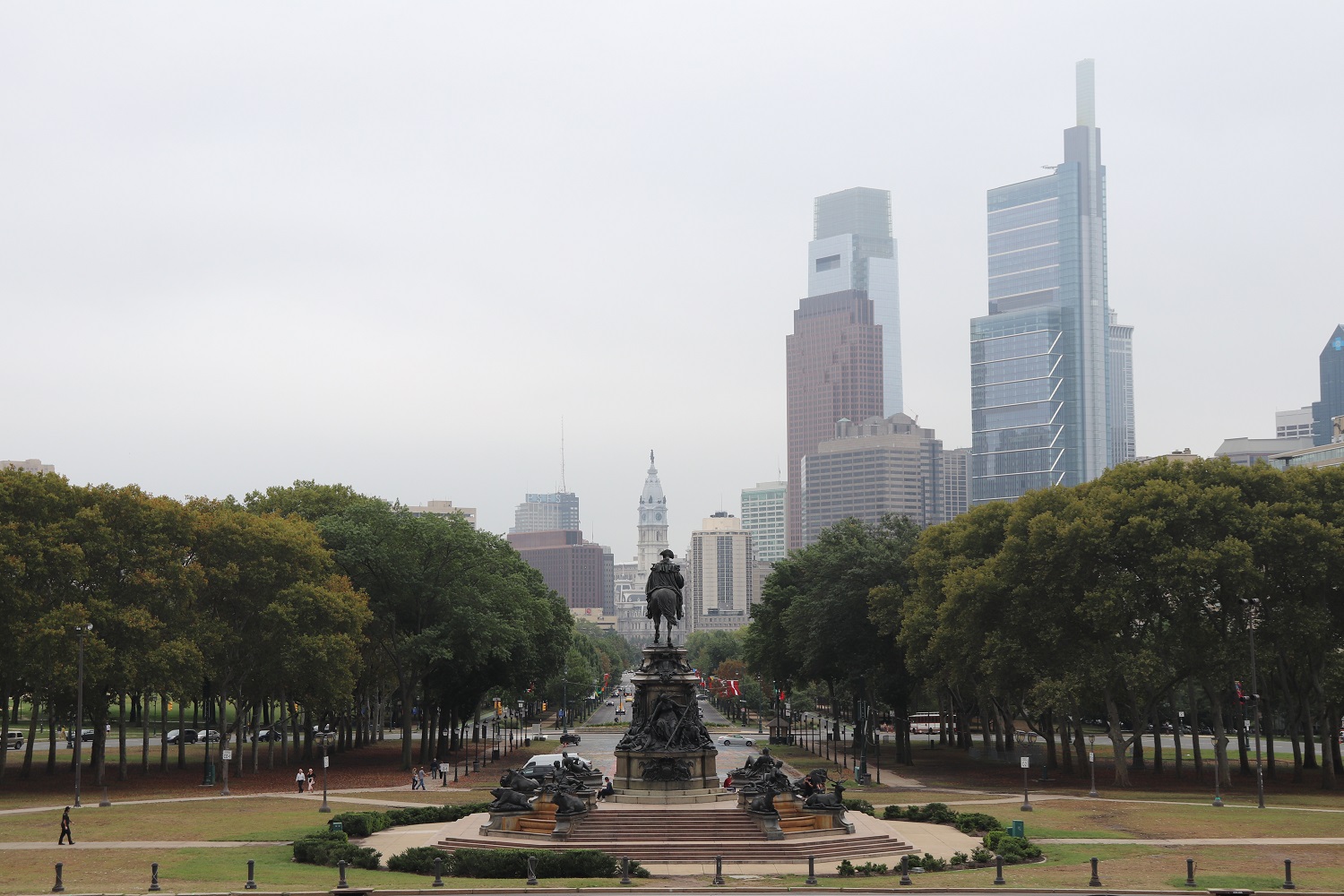 Time: 3-4 hours driving, 1.5-2 hours by train
Things to Do: As America's original capital city, Philadelphia has a lot to offer especially for history lovers. You can learn a lot about the birth of modern America at the Museum of the American Revolution, National Constitution Centre, and Independence Hall, where you can see the Liberty Bell. Some other popular destinations include Eastern State Penitentiary, the Philadelphia Museum of Art (personally not my favourite), and the Franklin Institute – one of my and several others' favourites.
And you can learn even more about Edgar Allan Poe here! He got around.
Smaller Historic Cities
Annapolis, MD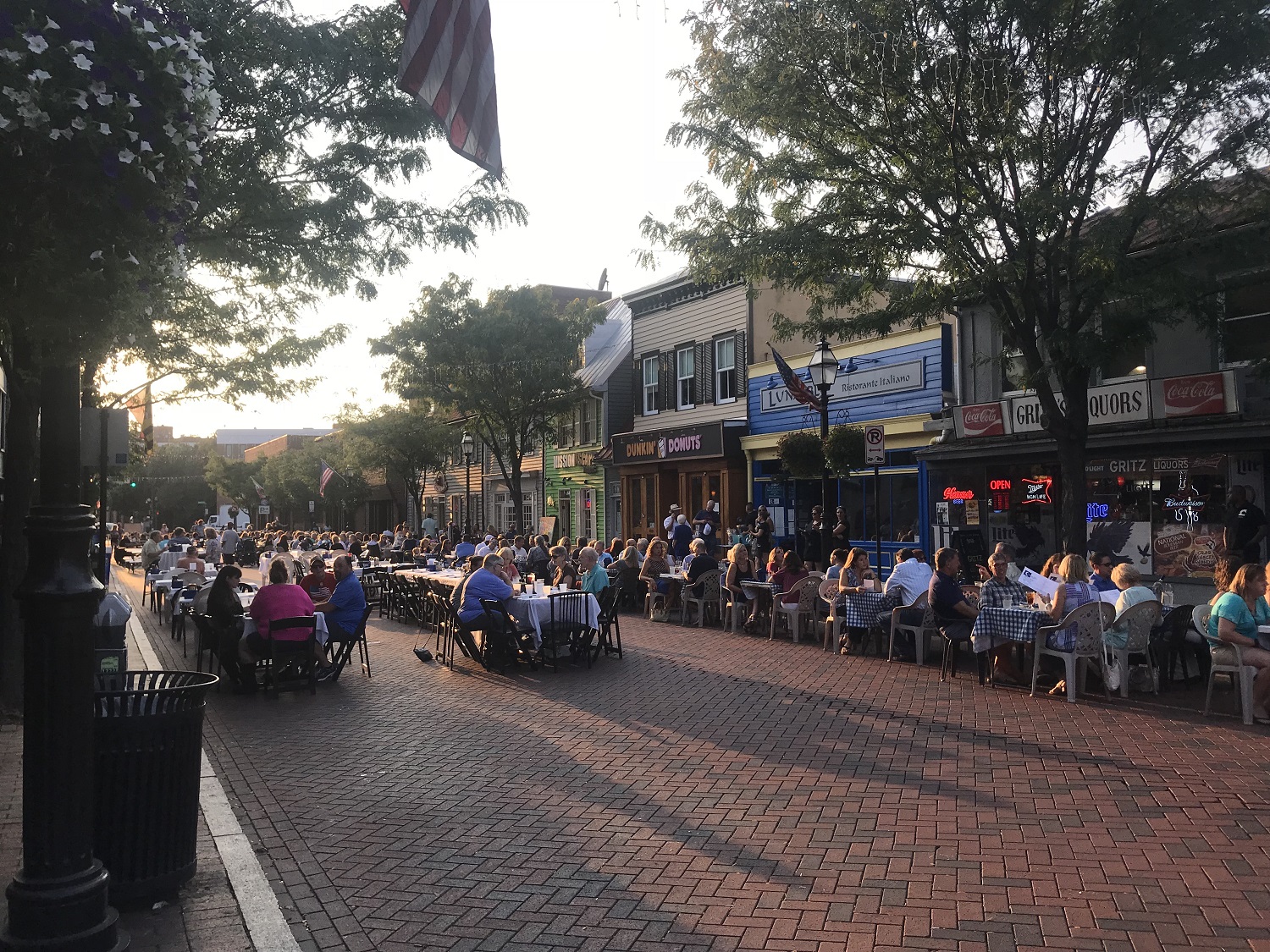 Time: 1 hour
Things to Do: Annapolis is known for the Naval Academy, which has a museum you can visit, but it also has a lot of historic houses to view like the Hammond-Harwood House, the William Paca House, and more. But if you have a day in Annapolis, I'd recommend going for a boat ride on the bay and trying out a delicious local restaurant. Annapolis is very chill and nice to walk around.
Fredericksburg, VA
Time: 1.5-2 hours
Things to Do: Fredericksburg is much like Annapolis in that it is a colonial-era town (and George Washington's home town) that still has a lot to see in the ways of historic houses. The Kenmore is a nice one, as is the Mary Washington House and Chatham Manor. Fredericksburg is also very nice to walk, look at antiques, and eat some delicious local food.
Charlottesville, VA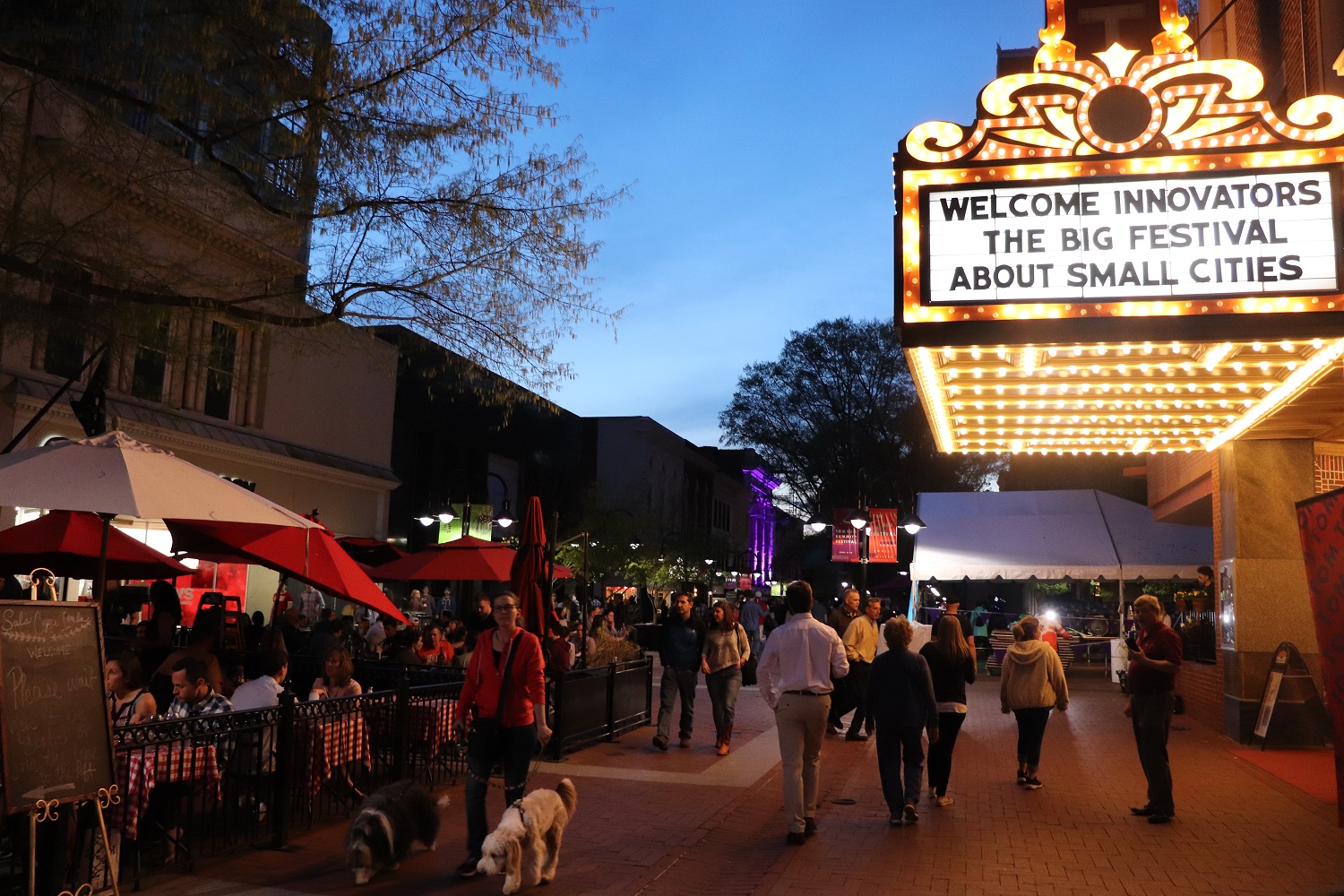 Time: 2.5-3 hours
Things to Do: Charlottesville's a smaller college town so it's a nice day trip to see one or two things and grab a bite to eat at CVille Downtown Mall or other parts of W Main St. The University of Virginia is a beautiful university designed by Thomas Jefferson, and you can also see the college dorm room of – wait for it – Edgar Allan Poe. There's also the home of Thomas Jefferson, Monticello, which is a really nice site. He owned a lot of lands and vineyards and it's a gorgeous spot today.
Williamsburg, VA
Time: 3-4 hours
Things to Do: Williamsburg is one of the earliest colonial settlements you can visit. It's a very charming area and they still celebrate their pre-revolutionary history there with lots of events and parades that are colonial-themed. You can still visit the Governor's Palace and take several tours of the village. To do something different, you can go to Busch Gardens, a travel-themed amusement park. They have only 5 roller coasters but it's still a lot of fun.
Also visit nearby Jamestown. Note that there are two Jamestown sites: one is the archaeological site, which has original artefacts but is quite bare; the other is a recreation of Jamestown with respect to colonists and Native Americans. I personally think the recreation site is more enjoyable and informative.
Nature & Beaches
Shenandoah National Park, VA
Time: 1-2 hours, depending on the destination
Things to Do: The Shenandoah is a popular destination for locals to escape to nature. Here you can see the Luray Caverns, a popular site. The area is very large so if you want to stay at a resort, rent a cabin, or go hiking, those options will all be available to you. My family traditionally stays in New Market when we go to the Shenandoah but there are plenty of towns and areas to choose from.
Ocean City, MD
Time: 3 hours
Things to Do: Some call it overrated but I love Ocean City. There's a tonne of beach and boardwalk, and you can also go to several Jolly Roger Amusement Parks, which I find very fun. There's a lot of great food and lots of shopping (if that's something you're into). The bordering town of Fenwick Island, DE is also a nice choice if you want some beach without as much rush.
Rehoboth Beach, DE
Time: 3 hours
Things to Do: Rehoboth Beach is a less popular alternative to Ocean City. It also has some nice beaches and Funland, a small amusement park. It's a lot like Ocean City but on a smaller scale, and I have to admit that I do like Ocean City more. However, people go to Rehoboth Beach to escape the crowds as it does have fewer.
What's your favourite day trip to take from DC?
Posted on Thursday, May 2, 2019 in Destinations
Tags: maryland, north america, united states, virginia
No Comments ★ Permalink
Washington, DC for First-Timers
Washington, DC is a popular tourist destination since it's filled with American history and the centre of political America. It's a great place to see but it can be a bit overwhelming to choose what to do and know what to see for your first time there. As I spent my entire life living in the DC, I've done it all (almost) and am happy to share what I recommend people see for their first visit.
See the DC Monuments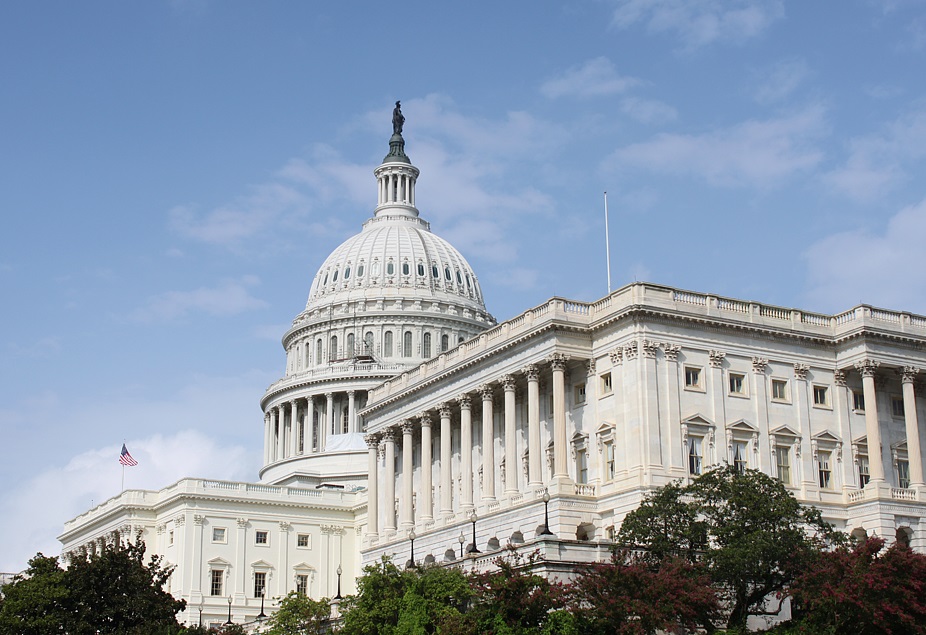 The monuments are easy to see in a short amount of time, depending on how slow you go and how long you stop for photos. The walk from the Washington Monument to the Lincoln Memorial is iconic and you can see a few smaller memorials there, like the World War II Memorial and the Vietnam Memorial. Then you can walk down to the Tidal Basin and see the MLK, Jr., FDR and Jefferson Memorials. This is where the cherry blossoms bloom in the spring.
Also be sure to see the Capitol Building and the White House. You can go inside both (the White House requires reservations) but a lot of people I know said neither met their expectations.
See Some Free Museums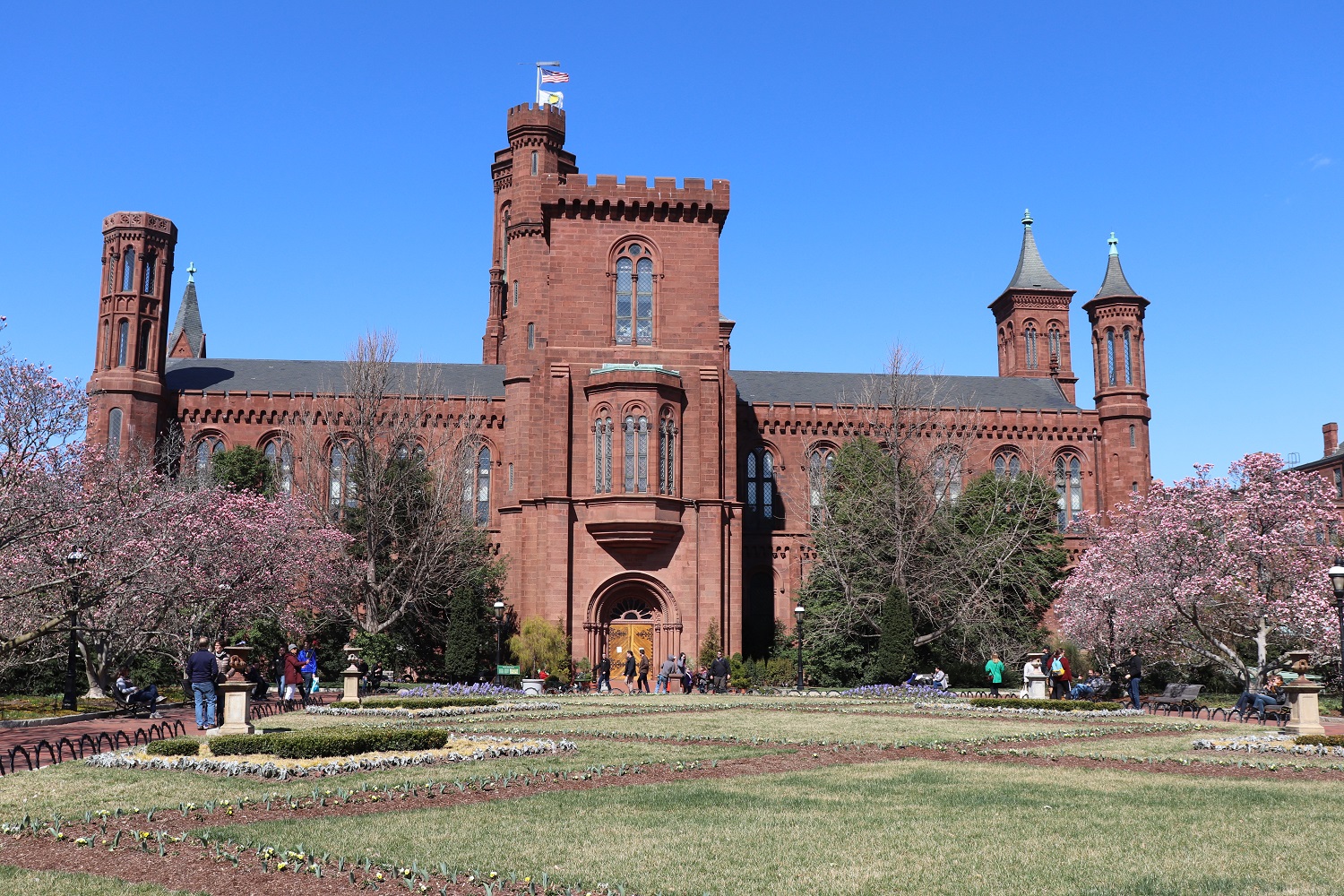 My personal view: the museums that cost money in DC aren't worth it. The free museums in DC are amazing! I personally recommend the National Museum of American History, National Museum of African-American History and Culture, and the National Museum of the American Indian. These are the museums that deal with American history and all three are excellent. However many people also love the National Air and Space Museum.
There's also a lot of art museums. The Hirshhorn has modern sculptures. The Freer-Sackler is small but the Peacock Room is interesting. You can also visit the National Museum of African Art and the National Portrait Gallery. There's also the National Gallery of Art, which is my favourite art museum in DC. The west wing is older/classic art and the east wing is modern art. They're connected by an underground tunnel if you don't want to go back outside.
I also think the National Geographic Museum is great if they have an exhibit you'd like to see.
If you're into theatre, you can also see a play at a local theatre (my favourite is the Shakespeare Theatre) or the Kennedy Center. DC has a huge performing arts scene.
Get to Know the City A Bit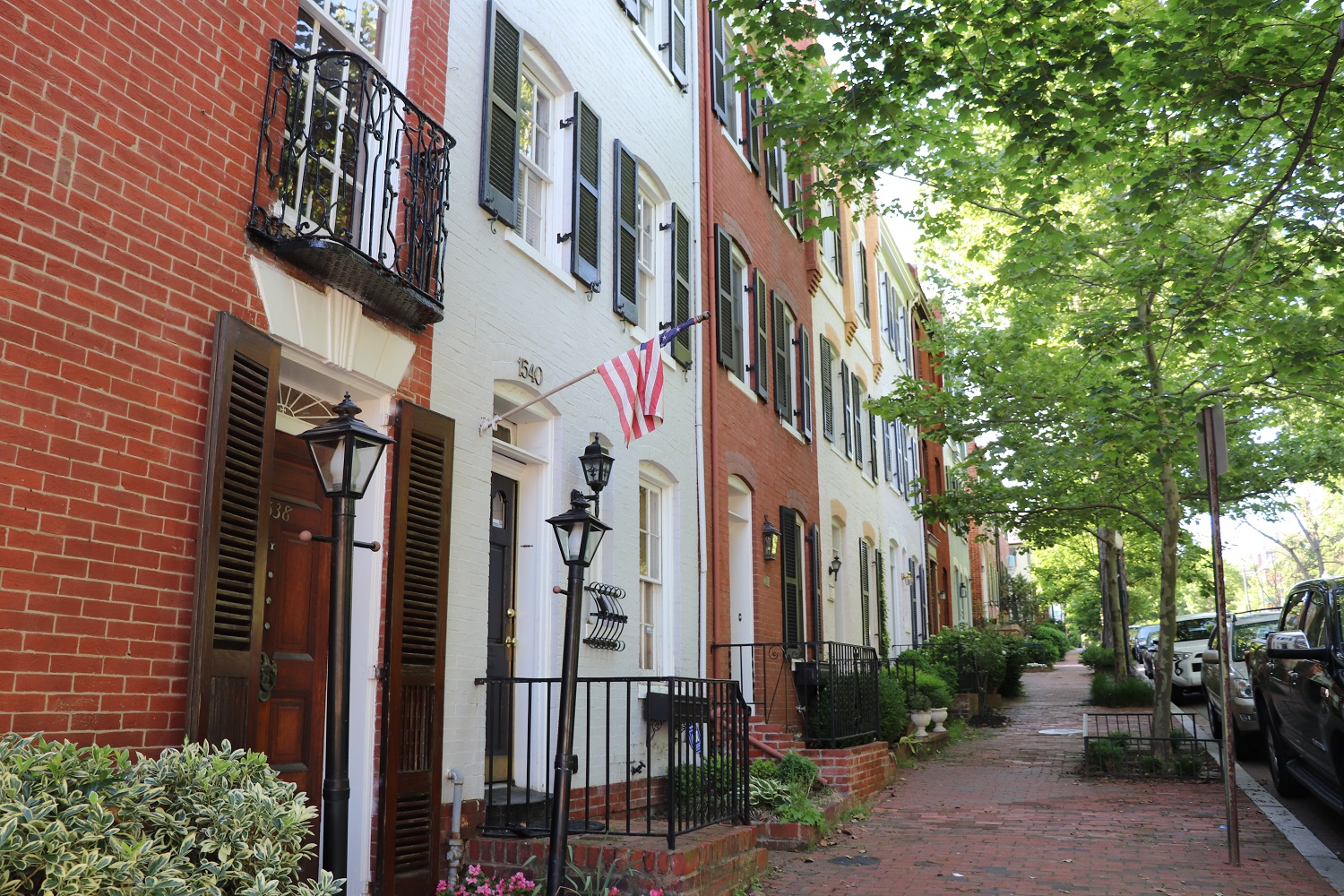 Downtown DC is really tourist-y, but it's not a huge city. You can easily fit seeing where locals hang out, eat, and party into your itinerary. A great place near the museums is Chinatown, which is located off 7th St NW. This is a popular nighttime spot and they have lots of Chinese, Asian, and non-Asian food selections. There's also a movie theatre, a bowling alley, and shopping. You can also head to historic Georgetown, which can be quite pricey but it also very beautiful, especially if you go off the main streets M St and Wisconsin Ave. This is by far the most popular place, particularly for people who are visiting the city. Capitol Hill is another pretty and popular area.
Some other popular areas are Adams Morgan and DuPont Circle, which have a largely international selection of cuisine, and U St., which is good for clubbing and drinking. Full disclosure: going out in DC is never cheap. Cheap dives are near impossible to find.
If you have time to get out, Alexandria, VA is a very cute old city and they also have a good selection of restaurants and other things to do. It's also more laid back and you can get more affordable food here.
I just named about half the city but all those places are great for exploring. I don't really have a favourite – all of them are great.
DC has a lot to do to keep locals preoccupied, but it's also a city easily visited in a few days. A lot of people enjoy their visit so if you come, I hope you enjoy my hometown!
Have you ever been to DC? What did you think?
Posted on Friday, April 26, 2019 in Destinations
Tags: district of columbia, north america, united states, washington
No Comments ★ Permalink