Poland Is Underrated – Here Are 7 Reasons You Should Visit
It was time to tell my friends and family about my next destination, and I told them: I'm going to Poland!
Poland? Why Poland? Yes, my ancestors are from there, but it wasn't an ancestry type of trip. So why'd I choose Poland?
Well, I thought, why not? Actually, I was inspired by so many of my friends who'd gone to Poland. Mainly they went for Auschwitz and then went to Krakow and Warsaw because, hey, why not? But there was something that drew me to the destination. It looked so beautiful, and I wanted to go someplace in the central-northern Europe region. So even though I had an entire world of a bucket list to choose from, I chose Poland.
I actually ended up really enjoying my time there. And though I know it's not the hottest destination, it was so weird that I was the only foreigner in so many of the attractions I went to. (Or at least the only one who didn't speak Polish, so I'll just assume that means foreigner.) Really, the lack of other non-Polish travellers was quite surprising. I feel Poland is a destination that many people would enjoy but they just haven't thought about it.
So here are seven different reasons you should put Poland on your bucket list.
It's Cheap AF
Seriously! Right now the Polish Zloty is about 26 cents in USD. And there's no inflation of prices – you can get a meal for under 40PLN easily. Yes – roughly $10. Many of the meals I had were about 20-35PLN. And it's not like you need to find a guidebook of places to go on the cheap; almost every place is super affordable. So find a cheap flight to Poland, get an inexpensive hostel or hotel, and you can rest assured that you won't spend much per day on food. Easy budget destination.
Also, museums and activities vary in price from 4-25PLN, which is still about $1-6. You can get a lot for your money.
The Food is Amazing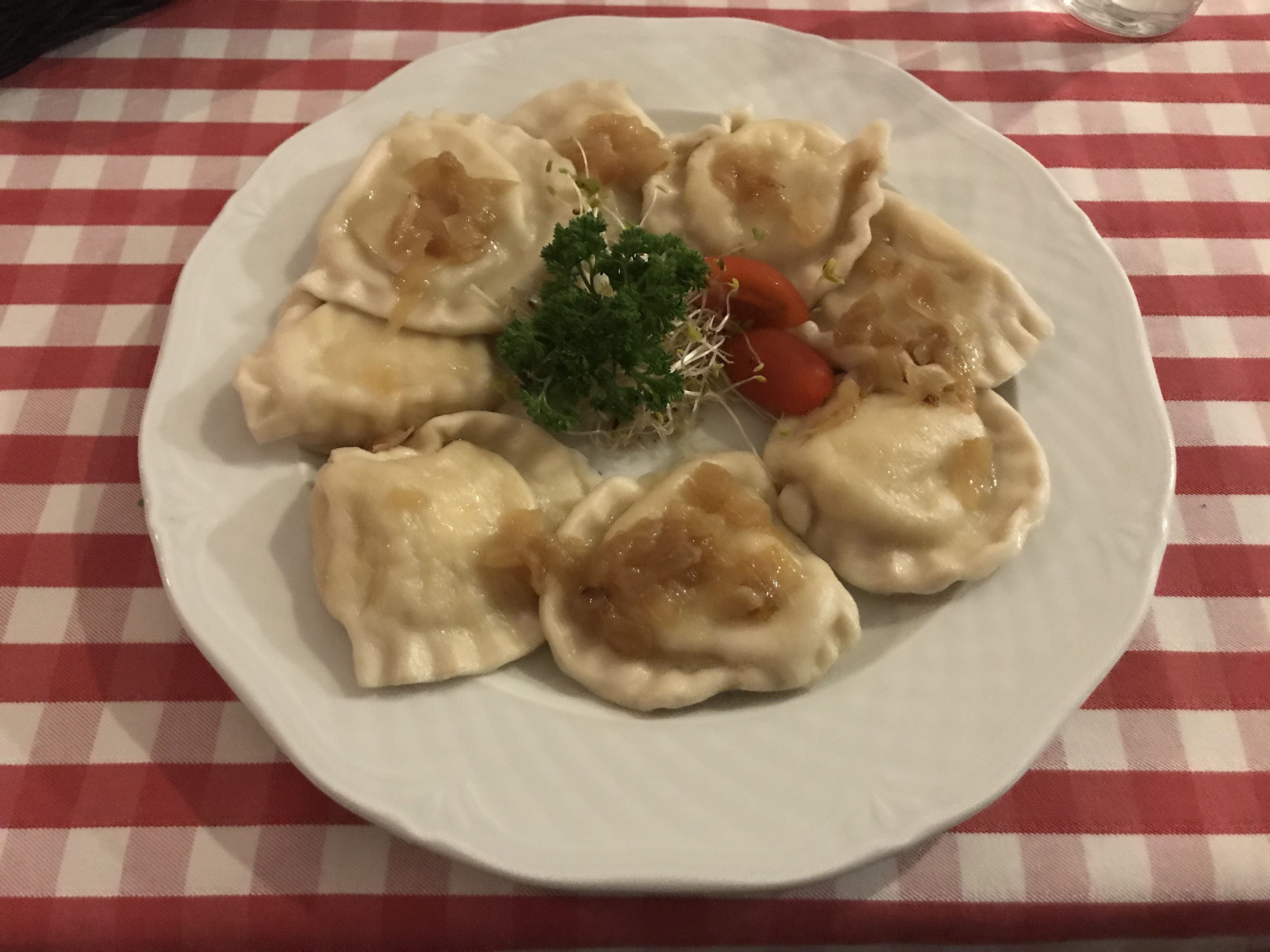 In all honesty, the food I had was either hit or miss. I had some less than great meals, but I also had some amazing food. Pierogi is the staple Polish food and you can try all kinds, including pierogi with fruit. Poles also have a lot of Russian influence in their cuisine and you can get a variety of Russian desserts and entrees. Aside from that, they have cuisines from all over the world.
They're also huge on vegetarian and vegan cuisine, and I was able to eat a lot. I found a lot of burger places that had different styles of veggie burgers that I hadn't tasted before so that was really exciting for me. If you go, ask a local where the best places to eat are to ensure you get to eat at the best restaurants.
There's Lots of History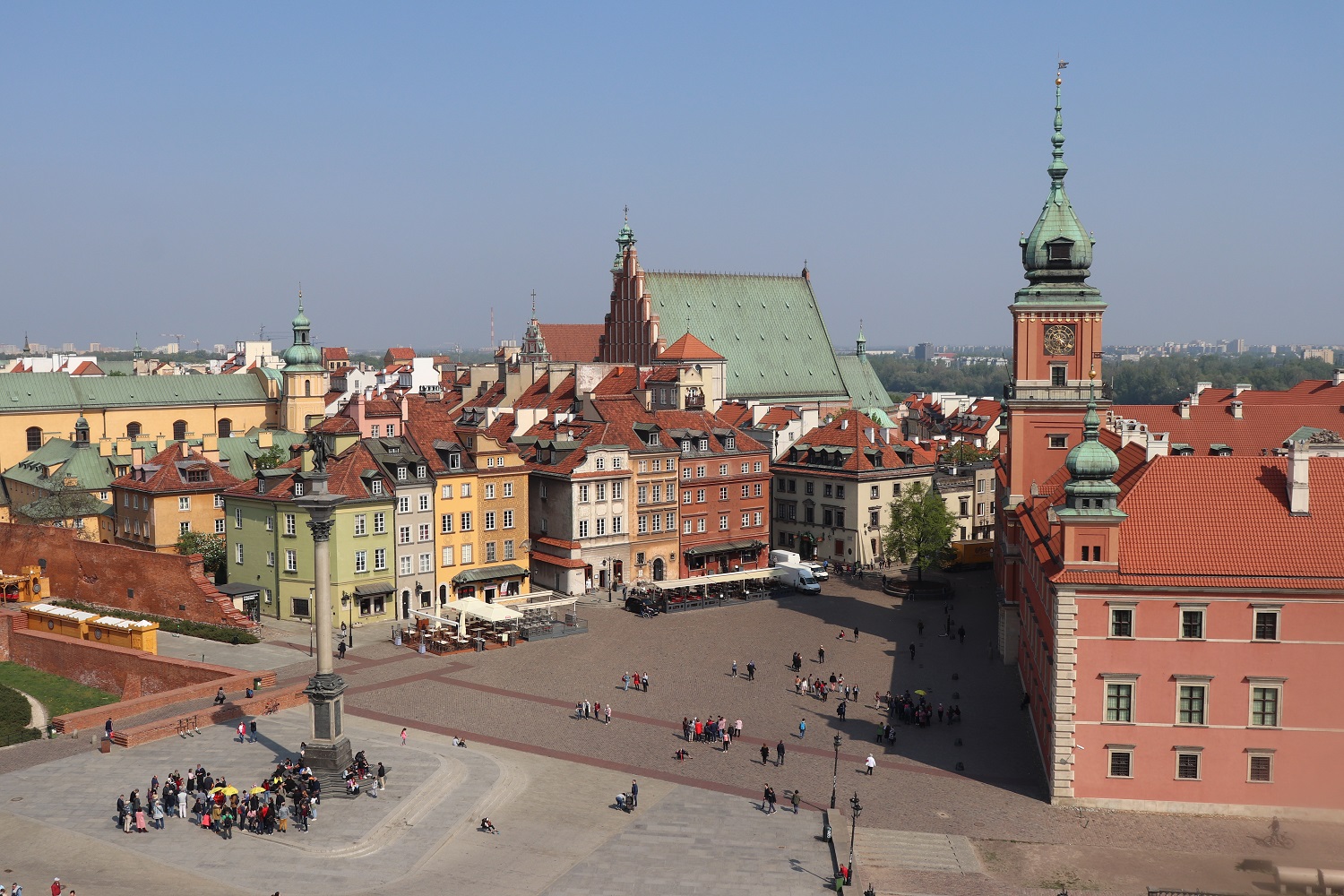 Every place has its fair share of history, and Poland is no exception. It's interesting because it's had a history of independence as well as being conquered under other regimes, so the most recent centuries have some more complication to them for Poland then say a place like Paris. In turn, there's a lot of cultural exchange from countries like Germany and Russia. They have a lot of information and museums available to find out more about Poland's past.
What I find incredible though is how much they've held onto their history, and rebuilt it. Warsaw is nicknamed the Phoenix City because the old town was completely rebuilt after WWII. (And very well done, too – the resemblances between Old Town today and a painting from the 1700s are uncanny!) However a lot of cities in Poland are like that. Take for instance Gdansk, which was also completely destroyed. It was also completely rebuilt. I find that so inspiring and touching, that those in Poland held onto their architectural heritage as they did.
There's a Lot to Do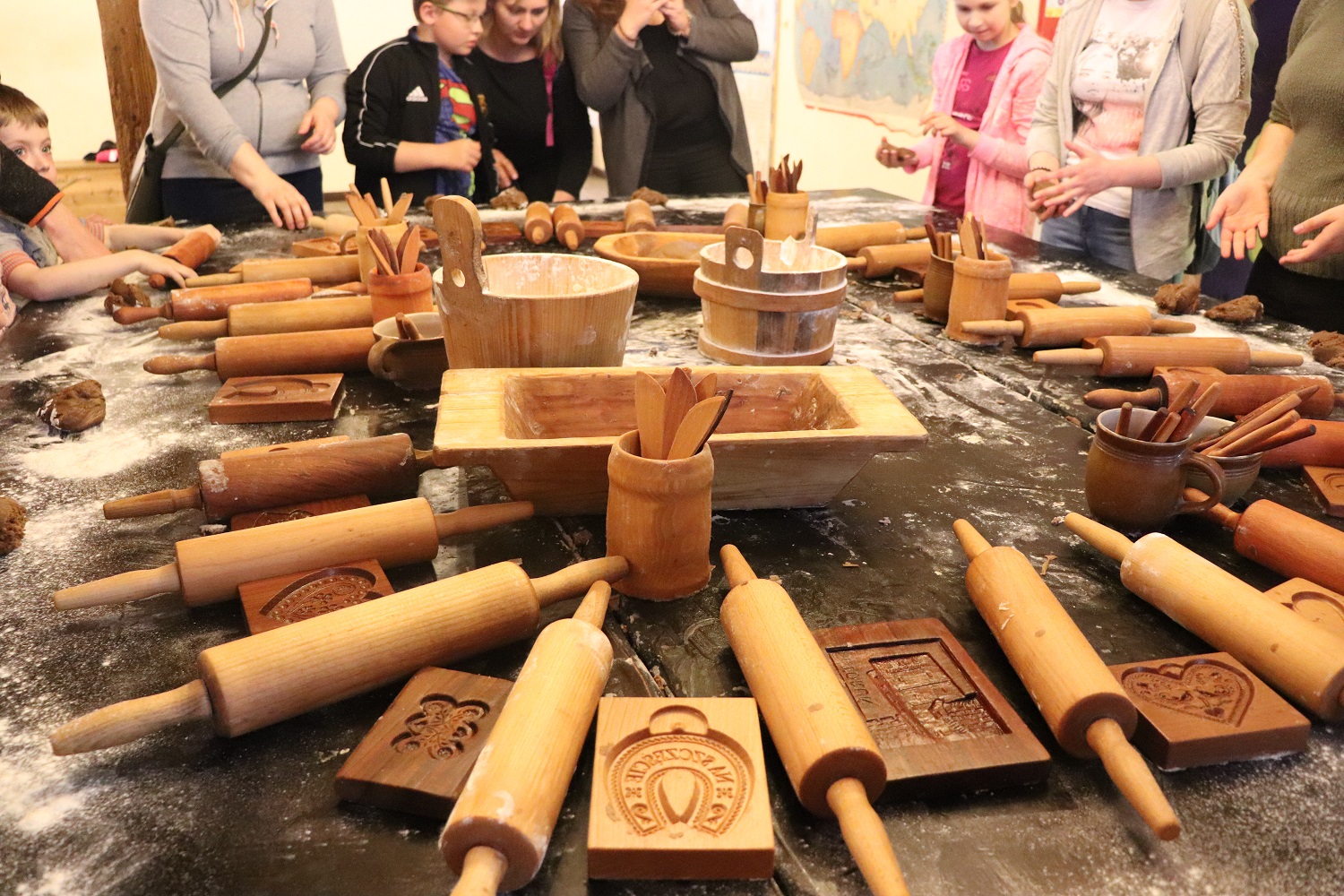 Baking gingerbread in Torun.
If you like cities, Poland has a lot of them. Warsaw is humungous, and Krakow is also fairly large. You can also visit cities like Gdansk, Poznan, Wroclaw, Lodz, Lublin, etc. The cities I went to had a number of museums to visit, excellent food and drinks to try, and of course nightlife. You can also visit gems like Torun, Malbork Castle, and Wieliczka Salt Mine.
There's also a lot of nature – Sopot has a famous beach, and there are lots of national parks to find in the region you're heading to.
Poles Are Great
Polish people are very relaxed. Customs and culture can be confusing in another country, but Poles are very kind and understanding if you're not really sure of what to do. They're kind and always willing to help out if they can.
What's more is you can feel that you and your belongings are safe in Poland, moreso than a more aggressive country. They also don't catcall, which is great for us ladies.
You Can Learn a New Language
One downside of visiting Poland is that not many people speak English conversationally. The upside is that you get immersed into their language. Polish isn't the most useful language but it's always nice to learn something new. Without even trying, I was able to learn a few new words such as lody (ice cream), rynek (marketplace), and szekolade (chocolate – of course!). If you really put in the effort, you could probably learn a lot more and have conversations with people.
(Also, you can of course come across Poles and other travellers who speak English well.)
It's a Beautiful Country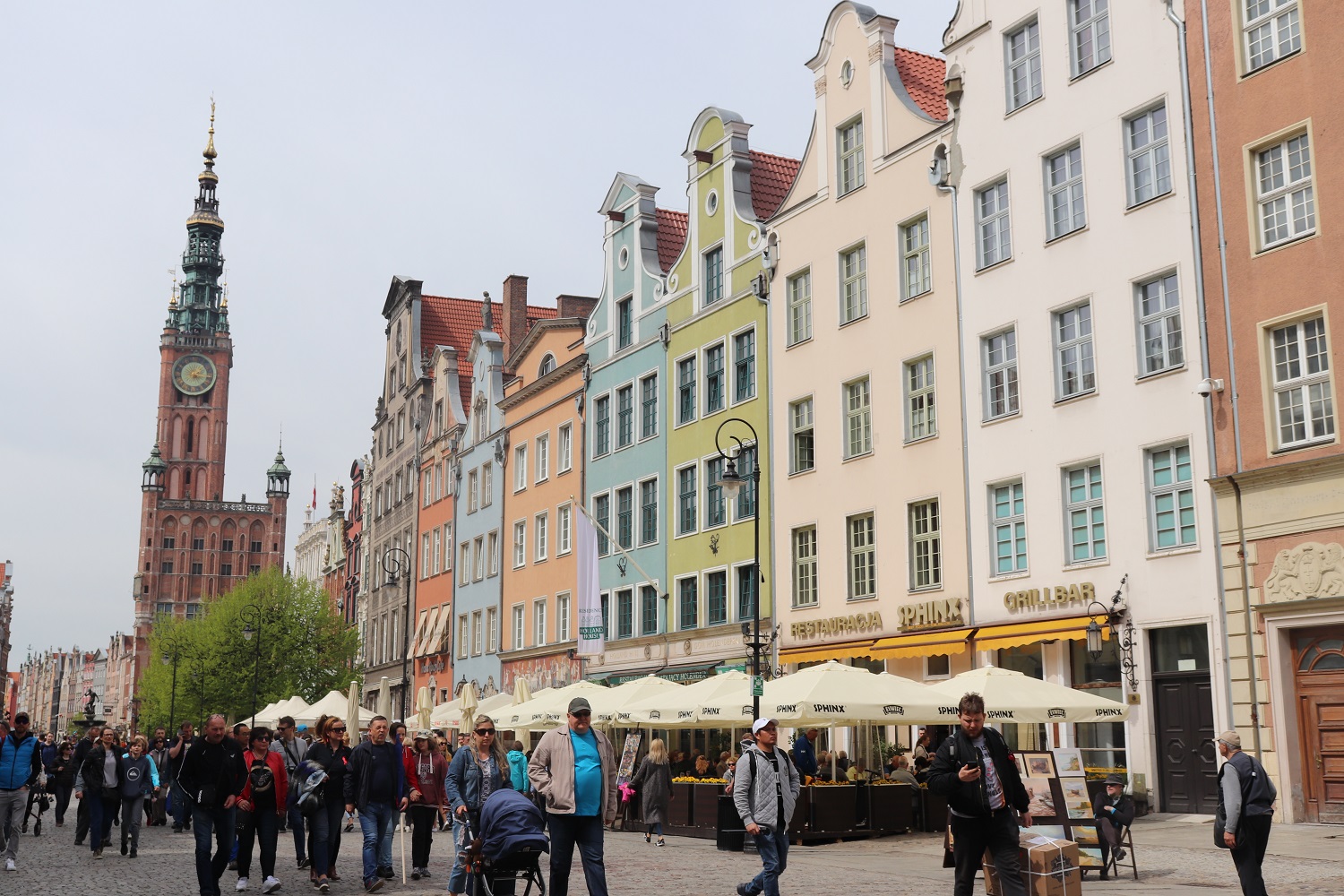 Poland is gorgeous! The cities I visited are so beautiful and Polish architecture and design is very humble but lovely. Of course, when you visit a country and the people are great, the food is good, and you're able to learn a lot, it becomes all the more enchanting.
I enjoyed my time in Poland and I truly think it's an underrated destination. If you're looking for a great European escape without all the tourists, it's a fantastic choice.
Have you ever been to Poland? What did you think?
Posted on Monday, June 24, 2019 in Destinations
Tags: europe, poland
No Comments ★ Permalink
51+ Things to Do in Berlin
Berlin is a huge city that has a tonne to offer. When I was researching for my trip, I was astounded by how many museums Berlin has, nevermind all the places to eat, hang out, and shop. So it was easy to compile a list of 51+ things to do in the German capital.
Note that many museums cost money – and a decent amount of money. I highly recommend looking into the Berlin Welcome Card and the Berlin Museum Pass, and calculate which one will give you the most savings. Be sure to read the inclusions and exclusions carefully!
Places to See
Go by Bradenburg Gate. Of course you can't visit Berlin without visiting this iconic structure.
Check out Charlottenburg Palace. I loved Charlottenburg Palace; it was so beautiful and had some interesting interior design elements. The full ticket includes a lot to see, including the gardens and a small art museum. You can spend a decent amount of time here.
Stop by East Side Gallery. It's also not a visit to Berlin without seeing the infamous Berlin Wall. If you like street art, it's a great place to see.
See the Oberbaum Bridge. Right by East Side Gallery is this a recreation of Berlin's 19th-century bridge, which is a "double-deck bridge."
See Berlin Cathedral. Berlin Cathedral is absolutely gorgeous. You can also climb to the top to get great views of the city.
See the Berlin Television Tower. You can see the Berlin TV Tower from almost anywhere in the city. You can also go in the tower for views.
Visit Schönhausen Palace. It's out of the way but for another palace fix, you can head up to Schönhausen Palace.
Pay your respects at the Memorial to the Murdered Jews of Europe. The memorial is quite fascinating in its form and really begs the viewers the contemplate the Holocaust.
See the Siegesäule (victory column). You can also go to the top of the column for more views!
Snap a photo of Bellevue Palace. Visitors aren't allowed inside but you can still snap a good photo of the German Federal President's residence.
Stop by Checkpoint Charlie. Checkpoint Charlie was a checkpoint between East and West Germany. Now it's a popular photo spot.
Stroll to the Gendarmenmarkt. This small square has a bunch of beautiful buildings, including the Concert Hall, French Cathedral and New Church. With so many modern buildings in Berlin, it's like a small step back in time.
Stroll down Bundesstrasse 2. This street is very tourist-y, no doubt. But particularly near the German History Museum, there are so many beautiful old-looking buildings. It's also very open. If you avoid the souvenir shops and overpriced cafes, it's a pleasant place to walk through.
Museums
Museum Island Museums:
History Museums:
Art Museums:
Misc Museums:
Activities
Drink hot chocolate at Rausch Schokoladenhaus. I don't normally recommend places to eat, but people were raving about Rausch Schokoladenhaus ("chocolate house"). I went. I had what is probably the best hot chocolate I've had to date! The chocolate mousse was amazing as well. You can get both and more delicious treats on their top floor cafe. Remember to buy a box of chocolate for your friends back home.
See the Berlin Zoo. If you like zoos, the Berlin Zoo says it has the most species in any zoo worldwide.
& also see the Aquarium. Get a combined ticket to see the Berlin Aquarium as well.
Or alternatively go to the AquaDom. Berlin also has a place called AquaDom & SEA LIFE which hosts sea creatures as well.
Stroll through the Tiergarten. The "Tiergarten" is the name of a large park in the centre of Berlin, much like Central Park in NYC. However this place is so much more reminiscent of an actual forest and is so charming and relaxing, especially since Berlin is such a huge city.
Take a river tour. Go along the River Spree in a boat to get some views from the water.
Visit the Reichstag Dome. The Reichstag Building is where German Parliament meets, and you can visit it if you register in advance. The dome on the building is another place where you can get some good city views.
Go Base Flying. "Base Flying" is like bungee jumping – so it's a no for me! But if you like the adrenaline, you can do such a thing in the middle of Berlin.
Shop at KaDeWe. KaDeWe is a luxury shopping mall in Berlin. I normally wouldn't recommend such a thing but so many Berlin and German natives say it's worth a visit.
Go architecture hunting. Berlin is a such a huge city, and one thing I learned is that even though beautiful buildings aren't everywhere, they certainly are scattered everywhere. The same can be said for cute neighbourhoods. Just take your time, walk around, and see what you're able to come across.
I usually put a section here about the different areas in each city to see, but honestly Berlin is so spread out and aside from some places I mentioned above, I wasn't able to grasp an area/neighbourhood in the amount of time I was there.
So that's an exhaustive list of 51+ things to do in Berlin, Germany. How many have you done?
Posted on Tuesday, June 18, 2019 in Destinations
Tags: berlin, europe, germany
No Comments ★ Permalink
A Tale of Two Free Cities: London and Paris
A lot of people like to experience London and Paris in the same trip due to the proximity of the capital cities, and both cities are known for being quite expensive. However, that's not always the case. Both cities also have a tonne of things to do that are absolutely free, so you can enjoy your vacation on a budget and not sacrifice the quality of your visit.
Please note that the lists below include free entry fees, not anything that you would walk by and see. Walking around a city and seeing its sights are great ways to explore and get to know a place, but there'd be way too much to list if this article included those walk-bys.
London
Even though London is considered one of the most expensive cities in the world, there's a sizable amount to do for free, and a lot of the great attractions don't have a charge. You can easily make your vacation completely free of event charges by visiting the places below.
Get your tour fix with a free* walking tour group, many of which have fun themes such as Harry Potter and Jack the Ripper tours. *Free tours usually expect a little bit of payment so as not to be rude. Expect to donate about £4 per person, which is still much cheaper than any other tour you would get.
Get your art fix with one of London's many free art museums:
Get your museum fix with one of London's many free museums on other topics:
Get your culture fix with different free activities the city has to offer:
Paris
Paris is filled with lots of things to do, and many are available at no cost to you if you know when to go. Though it may be less free than London, many of Paris's main attractions are on the list below. Of course, the biggest appeal to Paris is its several sights, which can all be seen by walking by.
Get your tour fix with a free* tour of Paris. *Note that many free tours expect a tip so as not to be rude, and 2€ per person should be enough. This is still drastically cheaper than other tours.
The city is absolutely filled with art museums that are always or often free.
Sounds like a good time to get your calendars out and plan your trip accordingly!
You can also get in more of Paris by visiting these free sights:
It's free to go inside Notre-Dame Cathedral, one of the most iconic buildings in Paris, and one of my personal favourites. There is a fee to go up in the towers but not directly inside the cathedral. You can also see the Crown of Thorns for free the first Sunday of every month.
Hopefully Notre-Dame will take visitors again in the near future.
Sacre-Coeur in Montmartre is also free, though there is a fee to go into the tower. However, the entrance boasts of great views north of Paris, and the basilica is gorgeous and unique nonetheless.
Go to one of Paris's several famous cemeteries. You can go to Père-Lachaise, Montparnasse, Montmartre, or Passy to see the graves of many famous people. It's also a great way to escape the hustle and bustle of the city.
See Paris's Roman amphitheatre at Arènes de Lutèce, which is off the beaten track and free.
There is also a page on Paris's tourist website dedicated to free cultural events in Paris, which was very helpful when I studied abroad there.
I hope this guide helped you discover the free things to do in two of Europe's top cities, and it makes your vacation budget a lot.
What's your favourite free thing to do in London/Paris?
Posted on Thursday, June 13, 2019 in Destinations
Tags: england, europe, france, london, paris, united kingdom
No Comments ★ Permalink